Wednesday, November 21, 2007

Happy Thanksgiving from our family to your family---
from all of us at Leasing News
Headlines---
New Feature---GasBuddy
Classified Ads---Sales
Economy: good things going for it
First sentencing in CMC case
Cartoon---"The special, sir"
Shawn Halladay on Pawnee "Goodwill Impairment"
Leasing Books for Christmas
Sales make it Happen—by Steve Chriest
"Fast Turn around Time"
Classified Ads---Help Wanted
Warren Capital/LeaseMark Joint Venture
Don't Let Black Friday Put You in the Red
Macquarie Group/CIT Systems Leasing
HP profit jumps 28%
Oil Surges above $99
Freddie Mac Loses $2B, Seeks New Capital
News Briefs---
You May have Missed---
California Nuts Brief---
Sports Briefs---
"Gimme that Wine"
Calendar Events
Snapple Real Facts
Today's Top Event in History
This Day in American History
Football Poem
SuDoku
Daily Puzzle
News on Line---Internet Newspapers
Auburn, California
######## surrounding the article denotes it is a "press release"
------------------------------------------------------------------

New Feature---GasBuddy

Perhaps just in time for those traveling this Thanksgiving holiday:
http://www.gasbuddy.com/
This site shows the best gas prices in the United States by city and area. It also will give you a map of the best prices, so you can find the best priced station:
http://www.gasbuddy.com/GB_Map_Gas_Prices.aspx
You can also tie it into your telephone or blackberry:
http://www.gasbuddy.com/GB_Mobile_Instructions.aspx
The site also has much more information, and you can register for free!
--------------------------------------------------------------

Classified Ads---Sales
Atlanta, GA
If you can use a polished, seasoned, driven leasing professional with 14 years of extremely productive experience, please call me.
Resume Attached .
Saul Sloman
Cherry Hill, NJ
College grad seeking entry level sales position for equipment leasing and financing in small to mid-size ticket markets. Have 6 months experience in the industry and self-motivated. Contact Matt at 609-280-2178 or
email at mkuzan@gmail.com
Copenhagen, Denmark
10 years of experience as VP Europe, Middle East and Africa for a US based Equipment Leasing Company. $500,000 plus w/ excellent connections European shipping lines/ maritime financing.
Click here.
Fresno, CA
Aggressive, competitive self-starter w/successful vendor/direct equipment
leasing and asset-based lending experience seeks return to leasing industry
after successful stint in business banking sales.
Email: dsp559@hotmail.com
Resume

Knoxville, TN
12+ years experience in equipment finance (Vendor/Direct/Broker). IT and Construction Equipment. Book of business. Looking for a Career Opportunity preferably in Construction.
Email: Jproulx@smokymountainfinance.com
Montgomery, AL
Individual with 10 years advertising sales exp. & 7 years insurance sales exp.
Wants independent contractor situation in Alabama.
Work with leasing company or broker.334-590-5133
E-mail: billmcneal2003@yahoo.com
Oklahoma
Over 30 years of financing experience, resume posted at www.geocities.com/bobbybenmoore, phone 580-351-2531
San Diego , CA
Tenacious, competitive self-starter w/successful vendor/direct equipment leasing and asset-based lending experience seeks return to leasing industry after successful stint in secondary mortgage markets sales.
E-mail: pajohnson1@cox.net
Stuart, FL area
Years of experience in leasing sales, credit, operations, documentation and syndication. Seeking position with direct middle market lender, equip. mfr or major equip. distributor. email: southernleasing@bellsouth.net
To place a free "job wanted" ad here, please go to:
http://www.leasingnews.org/Classified/Jwanted/Jwanted-post.htm
For a full listing of all "job wanted" ads, please go to:
http://www.leasingnews.org/Classified/Jwanted/Jwanted.htm
--------------------------------------------------------------

Economy: good things going for it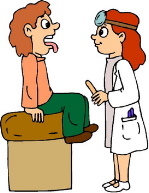 There still is a lot to be thankful here in the United States of America.
"I still believe the economy has too many good things going for it – jobs, although weakening a bit, and incomes remain solid despite the sub prime problems, and high energy prices," reports Al Schuler, economic analyst for the U.S. Department of Agriculture.
"The U.S. economy will slow, probably to 1% to 2% next year," Schuler predicts. " However, the global economy, outside the USA, is doing fine – in fact, a key problem in the world's fastest growing economies – China and India – is inflation from growth that is too rapid. And, with our weaker dollar, exports are up significantly, adding to our GDP as is continued business spending. Yes, 'Wall Street' is worried, but that reflects problems in the financial sector primarily – hopefully the FED does not repeat past mistakes (my opinion) of 'bailing out Wall Street' with lower interest rates. We need a return to sound economic fundamentals – that means "transparency" in the credit markets and interest rates that reflect real risk and return trade offs."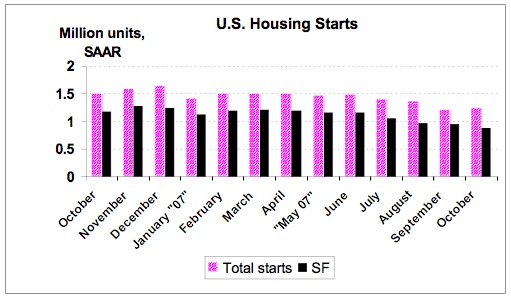 "October housing starts increased 3%, to 1.229 million (SAAR). The 44.4% increase in multifamily starts was the main reason as single family starts were off 7.3%. Regionally, starts were up in three regions: NE 8.5%; Mid West (21.1%; and the West 5.8%. Starts were down 4.6% in the South. Permits continue to slide, down 6.6% to 1.178 million SAAR as builders continue to focus on reducing inventories.
"The turnaround in starts in October was due entirely to the increase in the volatile multifamily sector – up 44% this time but down 33% the previous month. The housing correction continues: Total starts are off 17% from year ago levels (October 2006) while the more important sector (and heavier wood using) single family is off 25%. Inventories of new homes for sale remain high: at 8.3 months supply (September) while single family existing homes have a 10.2 month supply. Existing home prices for September, compared with same month last year were down 4.9% - this will need to continue to make a dent in the inventory of existing homes. The builders are taking care of new home inventories with fewer starts – October permits, an indicator of future starts, fell to 1.178 million (SAAR), which is a sharp 25% below year ago levels."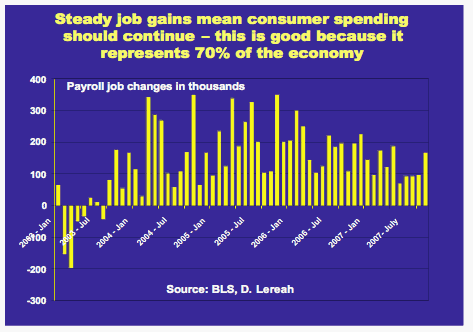 "Another key thing to remember is that 'all real estate is local' – Dr. David Lereah, former Chief Economist at NAR, now with Move, Inc. – some markets are doing fine today – metro areas like Seattle, Louisville, and states like Wyoming, New Mexico, WV, MD, and WA – while others are having problems – California, Washington DC, and south Florida. Of course, for wood product producers, this is little consolation as prices are set more by demand supply balances over the whole country and housing starts are down significantly on a national basis.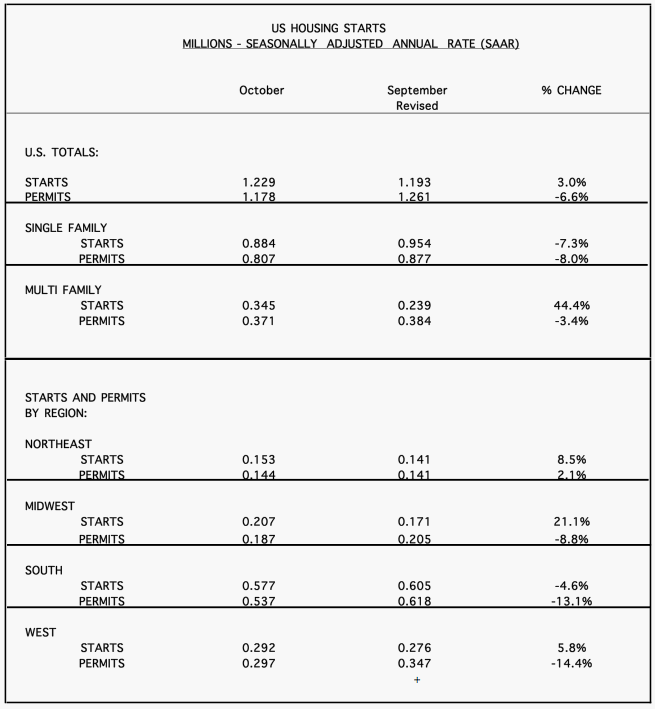 Here is another slide from Dr. Lereah that tells the real story of why the "bubble popped" and suggests the remedy to today's problem – more affordable housing - - lower house prices, good interest rates, and healthy job market (i.e. income growth). Historically, home prices and incomes have risen at similar rates (they have to or else housing become unaffordable), however, with the record low interest rates, sub prime lending, and relaxation of lending standards, prices and incomes diverged.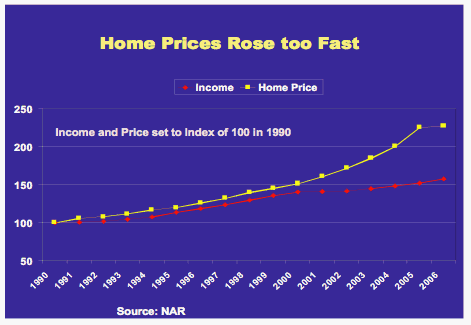 --------------------------------------------------------------

First sentencing in CMC case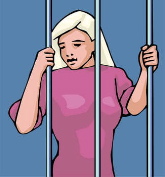 Leasing News readers are seeing more and more indictments and convictions of those who have defrauded lessees, funders, and leasing applicants out of advance rentals and deposits. There are more to be named in the recent Operation Lease Fleece and reportedly one long time broker now located in Beaverton, Oregon is about to be served
(hint: his company is on the Leasing News Bulletin Board Complaint three times when he was located at his Southern California address.)
You are seeing more convicted and sent to jail, such as those involved in RW Professional and the Parkers in Florida. This is not only from the U.S. Attorney, but Internal Revenue Service and U.S. Postal Authorities. The most recent is Kelly Fisher-Buh, the daughter of the president of Commercial Money Center, perhaps better known as CMC leasing. CMC obtained approximately $300 million of income from its sale of sub-prime leases to financial institutions before it declared bankruptcy in 2002. What brought NetBank down was its subprime mortgage loans and the portfolio it purchased from CMC, allegedly all insured.
Perhaps the only one not named in the CMC indictments was Bill Hanson, former vice-president and "sales manager." He was best known in the leasing industry from his involvement in several leasing associations, including being a regional chairman for the United Association of Equipment Leasing and attendance at many leasing conference. He evidently believed in what he was selling, that the company was well-financed and backed by valid insurance policies. While many believe he was part of the conspiracy, the federal government has not named him or his adopted son in any of their indictments. While former investors in his failed company after he left CMC are not happy with him, no charges have been made public to date.
November 11, 2005 William Conrad Hanson filed for Chapter 7 Bankruptcy in the U.S. Bankruptcy Court, District of Kansas (Wichita.) The former officer of the Commercial Money Center, and Hanson and Associates claimed less than $50,000 in "unsecured creditors" and assets of minus $197,500. On the form, Mr. Conrad estimated number of creditors to be from 16-49. He listed his income on the public form consisting solely of social security payments. He also is reportedly in poor health, one of the reasons for his closing down the leasing company he started.
Kelly Fisher-Buh took a plea agreement in $300 million dollar tax evasion claimed by United States Attorney Carol C. Lam, who brought a twelve-count indictment charging Sterling Wayne Pirtle (president on paper), Ronald Allen Fisher, secretary-treasurer (her father), Mark Edward Fisher (her brother) with income tax evasion, arising from their receipt of unreported and untaxed income from their operation of a now-bankrupt corporation called Commercial Money Center. Inc. ("CMC").
The real head of the group was allegedly her father, Ronald Fisher, who was a chiropractor in Florida, who filed bankruptcy, moved to Nevada, and operated from an office in Las Vegas, and could not be on the corporate papers for that reason (similar to NorVergence's Thomas N. Salzano who had his brother Peter on the corporate documents as president as he also had a bankruptcy in his past.)
For her testimony, Kelly Fisher-Buh was sentenced only to 12 months and a day followed by three years probation. She was also ordered to start her sentence on January 4, 2008 at 12 noon.
According to the indictment brought by the US attorney's office, the defendants used multiple shell corporations to receive substantial, untaxed income from their operation of CMC, and to hold assets and properly for their own use. The indictment also alleges that Pirtle and Kelly Fisher evaded taxes by filing false individual income tax returns. while Ronald and Mark Fisher filed extensions with the IRS which provided false information about the amount of tax that was truly due and owing.
In the plea agreement Kelly Fisher-Buh agreed to testify against her father Ronald Fisher and Wayne Pirtle, plus cooperate in how the scam was done.
June 25, 2007 plea agreement filing:
http://leasingnews.org/PDF/KELLY-FISHER-BUH_06-25-2007.pdf
Carol Lam:
http://en.wikipedia.org/wiki/Carol_Lam
More about CMC:
http://www.leasingnews.org/list_alpha_new.htm#cmc
CMC stories:
http://www.leasingnews.org/Conscious-Top%20Stories/CMC_stories.htm
--------------------------------------------------------------

--------------------------------------------------------------

Shawn Halladay on Pawnee "Goodwill Impairment"
Shawn Halladay, managing principal of The Alta Group's Professional Development Division. He has authored or co-authored eight books on equipment leasing, including A Guide to Equipment Leasing, An Introduction to Leasing and The Handbook of Equipment Leasing.
Chesswood Funds, Toronto, Canada, parent of Pawnee Leasing, Fort Collins, Colorado, announced their leasing company was subject to a $10.5 million "goodwill loss." It resulted in a $9 million loss for
Pawnee, and a $1.5 million loss for another unit in Chesswood.
Chesswood Funds was original an IPO, as explained by Pawnee
President Gary Souverein initially was similar to a reverse merger: a conversion by Cars4u, a much smaller company than the 46 employee Pawnee, into an income trust simultaneous with the acquisition of Pawnee. Such an entity is similar to a real estate trust in the United States: an income trust in Canada has no corporate income tax.
The down grading of the goodwill resulting into a financial loss is new to the equipment leasing industry. This is perhaps the first time, and maybe a forecast of things to come, where a company was required to re-state its financial net worth which also affects the bottom line. This has ramifications to publically held companies as well as privately held companies who seek low cost lines of credit and syndication of the leases that they approve.
Leasing News asked Shawn Halladay, the Alta Group, who also serves on the Leasing News Advisory Board how did this happen, and could it happen again?
His response was the cause was "goodwill impairment."
"The write-down of goodwill came as a result of a Financial Accounting Standards (FAS) 142-mandated review of the value of the goodwill account and represents deterioration in the fair value of the company relative to its carrying value, "Halladay said.
"Many investors are unfamiliar with the rules governing goodwill and as to why Pawnee, or any other company, might have to recognize a loss due to impairment of goodwill. There also are others that still are laboring under the mistaken impression that goodwill is amortized, or written down over time. No matter the reason, the following discussion can shed some light on the role of goodwill in reporting financial results:
"This impairment test is a two-step process," he began. "The first step is to identify a potential impairment of the goodwill by comparing the fair value of the company with its carrying value, including the goodwill. In simple terms, management must ask whether there has been tangible value created from the acquisition in terms of increased value of the entity, or, conversely, has the value declined?
"In the case of Pawnee, circumstances occurred that indicated a possible impairment of the goodwill it was carrying. According to management in its 2007 third quarter report:
" 'Since December 31, 2006, management has closely monitored trends in budget to actual results on a quarterly basis to determine if an impairment trigger was present that would warrant a reassessment of the recoverability of the carrying amount of goodwill prior to the required annual impairment test. During the three months ended September 30, 2007, macroeconomic factors that drive the business continued to effect Pawnee results.'
'If the fair value of the company exceeds its carrying amount, then there has not been an impairment. If, on the other hand, the carrying amount of the company is less than the current fair value, it is presumed the goodwill has been impaired. Once an impairment of goodwill has been established, that impairment must be measured. Again, according to Pawnee's Management's Discussion and Analysis in its September 30, 2007 quarterly report:
"'As a result of these unfavorable operating conditions and in outlook, we performed an interim impairment test in connection with the preparation of our consolidated financial statements for the three and nine months ended September 30, 2007. Based on an assessment as of September 30, 2007, management determined that the carrying value of goodwill for this reporting unit exceeded its estimated fair value and recorded a $9.0 million pre-tax impairment charge.'
Step one is incorporated in FAS No. 141, which addresses business combinations. This statement requires that a company making an acquisition must utilize the purchase method to account for that acquisition. The purchase method requires the acquirer to measure, and then record, the fair value of all the assets and liabilities acquired as part of the business combination.
Any excess of the cost of the acquisition over the net of the fair value of any assets acquired less liabilities assumed is recorded as an asset in the form of goodwill. For example, assume that Halford Capital has just bought Dickinson Leasing for $12 in the hope of not only acquiring the portfolio but also entering Dickinson's market niche, in which Halford currently does not play. An analysis of the assets and liabilities indicate the fair values of the lease receivables and the underlying debt are $100 and $90, respectively.
Since the net of the fair value of the acquired assets and assumed liabilities is $10, and the cost of the acquisition is $12, Halford would record goodwill of $2.
Halford would not, however, recognize an asset for any goodwill existing on Dickinson's books, nor for any intangible assets unless they were contractually stated. So far, so good, right? But now, how is that $2 of goodwill treated going forward? We have to graduate to FAS No. 142 to answer that question, as this statement governs subsequent measurement of the goodwill.
FAS 142 incorporates the concept of recognizing a premium (the goodwill) that many acquirers are willing to pay based on the buyer's expectations of achieving synergies, or other benefits associated with the combined operations of the resulting company. It also dispels the concept of treating goodwill as a wasting asset (i.e., one that loses value naturally over time and is, therefore, amortized). Instead, goodwill is viewed as having an indefinite life and a value that must be tested for impairment at least annually. Additionally, FAS 142 requires an impairment review if circumstances occur that might indicate a possible impairment.
There are many factors that might result in an impairment of the implied goodwill of a company. In the Halford example discussed above, for instance, one of the reasons Halford paid a premium to acquire Dickinson was to gain entry into Dickinson's market niche. If, for some reason, Halford eventually determined it was unable to successfully compete in that niche market, the fair value of the company would drop relative to its carrying value, which includes the goodwill from the Dickinson acquisition. Increases in charge-off levels, unusual competitive pressures, the current cycle of Pawnee's industry, and the changes in the US economy were all factors cited by Pawnee as contributing to the impairment of its goodwill.
So, if a company is carrying goodwill, from whatever source, it must test that goodwill for impairment at least annually. Furthermore, there are many factors that may impact the value of the goodwill, including external economic conditions and the company's internal operating environment. If the company determines there has been an impairment, it must then measure the value of the implied goodwill under the new conditions, and write it down. And, of course, in true accounting fashion, one can never write up the goodwill.
Shawn D. Halladay
Managing Principal
124 South 400 East Suite 310
Salt Lake City, UT 84111-2135
Phone: (801) 322-4499
Fax: (801) 322-5454
E-mail: shalladay@thealtagroup.com
Mr. Halladay's biography
http://www.thealtagroup.com/bios-halladay.php
--------------------------------------------------------------

Leasing Books for Christmas
Now is the time to start thinking about Christmas presents.
One of the best for a colleague in the leasing industry is a book on leasing.
Leasing Books

Books on Equipment Leasing by Source:

Master Index

Books
Direct Purchase
Certified Leasing Professional (CLP) Foundation
Equipment Leasing Association
Equipment Leasing and Finance Foundation Reports
United Association of Equipment Leasing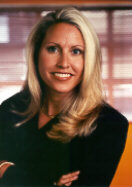 Linda Kester's book "366 Marketing Tips for Equipment Leasing" has gained quite a bit of traction since being released in late spring.
Apparently, good sales ideas know few boundaries, as over 100 copies have been shipped to Australia, and a good many to other parts of the globe. As we expected, single orders are often followed by volume orders (30 to 50 is typical) for companies that want to put "Tips" in the hands of all their sales personnel. To assist the first lookers, we are waiving shipping and handling through the remainder of 2007 (a $6 dollar reduction on single copy orders) to reduce the "all in" investment cost to purchasers to $79.95. Volume pricing (bulk shipments in one package to one address) is always available on orders greater than five, ten, twenty-five and fifty copies.
Here is the 14 pages content section, with all the titles to the pages of the book:
http://www.leasingpress.com/366%20Marketing%20Tips%20for%20Equipment%20
Leasing%20Cover%20and%20Contents.pdf
To order, please go to:
http://www.leasingpress.com/
--------------------------------------------------------------

Sales Make it Happen --- by Steve Chriest
"Fast Turn around Time"
Steve Chriest is the founder of Selling Up TM ( www.selling-up.com ), a sales consulting firm specializing in sales improvement for organizations of all types and sizes in a variety of industries. He is also the author of Selling Up , The Proven System for Reaching and Selling Senior Executives." He publishes a "Sales Journal," available at his web site ( www.selling-up.com ). His "Five Minute Financial Analyst" is utilized by many major corporations: www.fmfanalyst.com His other claim to fame is a founder and president of a major leasing funder, Signature Leasing, Danville, California (founded 1985) as well as a syndicator of leases.
"Fast Turn around Time"
If you want to avoid the label of a "me-too" player in your industry, you will want to identify your company's Exclusive Strengths.
Because some customers use your services, you have, at least in their eyes, Exclusive Strengths. These are strengths that are exclusive to your company, are recognized as exclusive by your customers, and for which you have earned bragging rights. Exclusive Strengths can only be claimed by you - they cannot also be claimed by any of your competitors.
In the equipment finance business, the claim of "fast credit turnaround time" can be claimed by so many competitors that the claim isn't even a strength today, it's a requirement for staying in business! The same is true for a claim that your company's people truly care about their customers. You can bet that your competitors are making the same claim to their customers.
So, how do you go about identifying Exclusive Strengths? The process is relatively simple, and deceptively powerful. First, conduct a brainstorming session with everyone involved in the company's revenue generating process. You can do this in an office setting or at a retreat. Ask the participants to answer these questions: What do we have that our competitors cannot offer, or what do we do that our competitors don't do? Once answers to these questions are developed into a list, the qualification process begins.
To qualify as an Exclusive Strength, what you have or what you do must be something your customers care about. For example, if you truly have a system of credit and collection activities that allow you to approve and fund more "D" credits than any industry competitor in a geographical area, and your customers care about this ability, it begins to qualify as an Exclusive Strength. If you can prove your claim to your customers, it will then pass the final test and will qualify as an Exclusive Strength for your company. It's important to note that your claim is an Exclusive Strength only for those customers who are "D" credits or those who provide goods or services to "D" credit customers. "A" credit customers, or those who sell exclusively to "A" credit customers, may have no interest in your sub-prime funding capabilities. In these cases your ability is not seen as an Exclusive Strength because they don't care!
Another, almost failsafe approach to zeroing in on your Exclusive Strengths is to ask your customers! Instead of sending out surveys which ask your customers how you can improve your services, ask them, in person, the following, simple questions: "Why do you do business with us? What do we have or do that distinguishes us, in your eyes, from our competitors?" They will tell you how they see you as different from your competitors, and they'll let you know what else they want from you to remain loyal customers.
You can reach Steve at schriest@selling-up.com .
--------------------------------------------------------------

Leasing Industry Help Wanted
---------------------------------------------------------------
### Press Release ###########################

Warren Capital and LeaseMark Agree To Exclusive Joint Venture

NOVATO, Calif., – Warren Capital Corporation, a specialty finance company providing equipment leasing, asset based loans and financial consulting for nearly 25 years, announces an exclusive joint venture with LeaseMark, an independent vehicle and equipment leasing company with roots equally deep in the Santa Rosa-Northern Coast area of California. The companies will engage in a strategic partnership to offer clients their combined financial products and services. Furthermore, the agreement includes an integrated business development and marketing campaign along with joint operational services and office resources, effective immediately.
"We are thrilled about the potential for our companies and the benefits we can offer to clients," said Clay Stephens, President and CEO of Warren Capital Corporation. "We have collaborated with Mari Featherstone and the LeaseMark team for many years and admire their commitment to service and providing value to clients."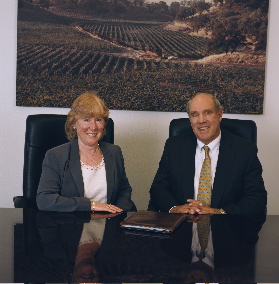 Mari Featherstone with Clay Stephens
The joint venture provides LeaseMark access to Warren Capital's wide array of financial products going well beyond vehicle and equipment leasing. These customized products include a full line of commercial and corporate financial services designed to meet the ever-evolving purchasing demands and requirements of small to mid sized businesses and professionals. Warren Capital will be able to offer their clients LeaseMark's experience and contacts for vehicle leasing and sales. An integrated business development and marketing campaign will include advertising, collateral materials, proposals and other promotional activities. Office resources are located in Novato (north of Marin County and San Francisco ) and Windsor, Sonoma wine country, California.
"LeaseMark immediately gains a significant advantage in our ability to service clients," said Mari Featherstone, president of LeaseMark. "Warren Capital is well established in the North Bay and known for their expertise and integrity. We look forward to expanding our joint services, offering clients even more competitive products, and working with a company that shares our values."
About Warren Capital Corporation:
Warren Capital Corporation is a 24-year old specialty finance company providing equipment leasing, asset based loans and financial consulting to over 3,000 clients nationwide. Since 1984, over $1.4 Billion of transactions have been completed. One of the Bay Area's most unique financial services companies, Warren Capital Corporation provides full service finance options for growing, mid-market companies. Warren Capital finances transactions through its own lines of credit and also places financings with funding sources throughout the United States. Core markets are Healthcare, Food Processing, Business Services, Distribution and Agriculture. Transaction sizes range from $10,000 to $10 million. Warren Capital can be found on the Web at www.warrencapital.com and www.ziplease.com.
About LeaseMark:
LeaseMark is an independent vehicle and equipment leasing company located in Sonoma County. LeaseMark can also help to manage fleets and assist with vehicle purchases. LeaseMark is focused on meeting the needs of the small to mid-size business owners and professionals. Since 1982, they have funded over $75 million in vehicle and equipment leases to over 900 clients. LeaseMark can be found on the Web at www.leasemark.com.
### Press Release ###########################

Don't Let Black Friday Put You in the Red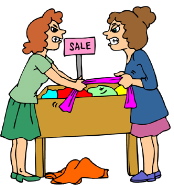 Silver Spring, MD - For some families, shopping on the day after Thanksgiving has become as much of a tradition as turkey and pumpkin pie.
Black Friday, often known as the busiest shopping day of the year, can make or break a business. According to Forbes.com, retailers often hope for a whopping 50 percent of their annual sales to come in the fourth quarter. Toward that end, stores pull out all the stops when kicking off the season with Black Friday. Sales, markdowns, discounts and other incentives abound, all in an effort to entice the shopper to spend their holiday dollars.
The National Foundation for Credit Counseling (NFCC) offers the following tips to help consumers keep from getting caught up in the spending frenzy associated with that day:
. Recognize that even though there may be nice markdowns, it is not likely that the price on November 23rd will be the lowest of the season. On balance, waiting to purchase may mean that the store is out of the size or color you're looking for. If cost is your main consideration, though, waiting may pay off.

. Shop and compare the costs before you ever leave home. Go online and review items and prices. Look for store coupons that you can print and take to the brick and mortar location.

. Check out ShopLocal.com, a shopping site complete with a countdown clock to Black Friday. The site also displays the Black Friday sale ads for some of the major stores in your area, as well as coupons. If you're really into Black Friday, you can join the blog.

. Do what Santa does: make a list. Know who you're going to buy for, what you want to purchase for them, and how much you intend to spend for each person on your list.

. Take frequent breaks to survey the damage. Compare what you meant to spend against what you actually spent. If you've exceeded your limit, go home.

. Don't get caught up in the moment. Watching Lucy and Ethel make purchases they don't need is only funny on TV. There is no humor in having to pay for items you won't use.

. Shop as though you're on a recognizance mission: get in and get out. Strolling the aisles only keeps temptation in front of you.

. Keep all receipts, as this greatly simplifies returning an item. If the store offers it, ask for a gift receipt that you can include with the purchase. It doesn't show the cost of the item, yet allows the recipient to return the gift with no questions asked.
If shopping on the busiest day of the year is not your style, you can always shop from the comfort of your own home. Most online retailers are still offering free shipping, so you'll not only avoid the long lines, but also avoid paying for $3.50 gasoline.
With more than 900 offices from coast-to-coast, a NFCC member agency can help you customize a holiday spending plan that will truly give you something to celebrate. For more information about budgeting and money management, contact the NFCC Member Agency near you at 1-800-388-2227.
The National Foundation for Credit Counseling (NFCC), founded in 1951, is the nation's largest and longest serving national nonprofit credit counseling organization. The NFCC's mission is to promote the national agenda for financially responsible behavior and build capacity for its members to deliver the highest quality financial education and counseling services. NFCC members annually help more than two million consumers through more than 900 community-based offices nationwide. For free and affordable confidential advice through a reputable NFCC member, call 1-800-388-2227,
(en Español 1-800-682-9832)
or visit www.nfcc.org.
### Press Release ###########################

Macquarie Group to Acquire CIT Systems Leasing
NEW YORK -- Macquarie Group (Macquarie), a diversified global financial services organization, today announced that it has entered into an agreement to purchase the business and assets of CIT Systems Leasing. When merged with Macquarie's existing equipment leasing businesses in Europe, Canada and the Asia-Pacific, the new combined company will offer customers flexible, global technology equipment financing solutions for their business needs.

Headquartered in Bloomfield Hills, Michigan, CIT Systems Leasing is one of the largest independent lessors of equipment in North America, with customers throughout the U.S. and Canada and approximately US$700 million of assets. The business provides flexible, cost-effective strategies for customers looking to finance, manage and dispose of a wide variety of technology assets and capital equipment. CIT Systems Leasing serves both direct end-user customers (Fortune 1000 and middle market companies) across all industries in North America, as well as business partners and technology vendors.
Andrew Gee, global head of Macquarie's technology leasing business, Macquarie Technology Finance, said, "CIT Systems Leasing is a leader in the U.S. and Canadian marketplace offering customers an independent, innovative and cost-effective way of meeting their equipment needs.
"The business provides very similar expertise and services in North America to those offered by our existing technology financing business in Europe, Canada and the Asia-Pacific. With minimal overlap, the combination of the two operations will provide both current and new customers, many of whom are multinational, with truly international equipment financing solutions from the one reliable source."
Recognizing the importance of this new market for Macquarie's equipment financing platform, Macquarie Technology Finance will relocate senior executives to CIT Systems Leasing's offices in Bloomfield Hills to assist in integrating the business into Macquarie's global platform. Following a transition period, the business will be re-branded and operate under the Macquarie name.
"The United States is the world's largest equipment leasing market with over US$125 billion of new equipment financed annually. We believe that by dedicating senior Macquarie resources to work alongside the CIT Systems Leasing team, we can achieve significantly more growth in both North America and internationally than either business could have on its own. Our customers, partners and equipment vendors will benefit from a more sophisticated offering that is largely uniform across all of our business locations." said Mr. Gee.
CIT Systems Leasing employs approximately 180 staff, 130 of which are located in the Bloomfield Hills headquarters with the remaining 50 employees located around the U.S. and Canada in key sales locations. In addition to the acquisition by Macquarie of the business and lease portfolio, it is anticipated that existing CIT Systems Leasing employees will be offered employment with Macquarie and will remain in their current locations. CIT's senior management team will remain with the business in key leadership roles and will continue to be led by Greg Goldstein.
Greg Goldstein, Managing Director of CIT Systems Leasing, said, "We are very excited about what this acquisition means for our business and our employees. Macquarie has a great reputation, a strong track record of successfully integrating businesses and an entrepreneurial spirit. For our customers, we are looking forward to providing access to the scale and global reach of an international equipment financing platform."
Included as part of Macquarie's acquisition of CIT Systems Leasing's approximately US$700 million of assets is the assumption of US$160 million of existing non recourse external debt with the remainder of the purchase price initially funded by Macquarie. Following financial close the majority of the remaining portion initially funded by Macquarie is anticipated to be replaced by external debt financing. The impact on Macquarie Group's capital position is not expected to be material.
The acquisition is subject to finalization of the employment of certain CIT Systems Leasing employees by Macquarie and customary regulatory approvals. Financial close is expected to occur by the end of 2007 with the transition period expected to be completed by March 2008.
Macquarie Securities (USA) Inc. acted as financial advisor to the Macquarie Group in relation to the transaction.
About Macquarie
The Macquarie Group (Macquarie) is a diversified international provider of banking, financial, advisory and investment services, with approximately US$200 billion of total assets under management (as of September 30, 2007). Headquartered in Sydney, Australia, Macquarie Group Limited (ASX: MQG - News) is a top 20 company listed on the Australian Securities Exchange with a current market capitalization of over US$19 billion. Macquarie employs more than 11,000 people in 25 countries.
Macquarie's technology leasing business, Macquarie Technology Finance, has been operating for over 12 years and provides leasing and asset management services over technology equipment to government, corporate and commercial customers in Australia, New Zealand, Korea, Canada, China, Japan and across Europe.
Macquarie has grown substantially since its beginnings in Australia in 1969 and more recently, has reported successive years of record profits and growth since 1992. Macquarie has been active in the Americas for over a decade, establishing its first office in New York in 1994. Today Macquarie has more than 1,200 people in offices across 23 locations in the Americas. For more information, visit www.macquarie.com/us
About CIT Systems Leasing
CIT Systems Leasing is one of the largest independent lessors of IT equipment in North America selling directly to corporate customers. Established in 1987 and headquartered in Bloomfield Hills, Michigan, CIT Systems Leasing provides equipment lease financing, asset management solutions and the remarketing of high-technology assets and capital equipment.
### Press Release ###########################
--------------------------------------------------------------

News Briefs----
HP profit jumps 28%
http://www.mercurynews.com/businessheadlines/ci_7513240?nclick_check=1
Oil Surges Above $99 as Weaker Dollar Spurs Commodity Demand
http://www.bloomberg.com/apps/news?pid=20601087&sid=anO2i.yRWj1c&refer=worldwide
Freddie Mac Loses $2B, Seeks New Capital
http://www.chicagotribune.com/business/sns-ap-earns-freddie-mac,0,5152296.story
Print ad losses far outweigh gains online at newspapers
http://www.usatoday.com/money/media/2007-11-20-newspaper-ads_N.htm
Jennie Garth eliminated from 'Dancing with the Star'
http://tv.yahoo.com/dancing-with-the-stars/show/38356/news/urn:newsml:tv.ap.org:
20071121:tv_dancing_with_the_stars__ER
---------------------------------------------------------------


You May have Missed---
Brokaw: Washington Post Print Paper 'Probably' Dead in 10 Years
http://www.businessandmedia.org/articles/2007/20071120095553.aspx
---------------------------------------------------------------

Sports Briefs----
DeBartolo York 'devastated' by state of 49ers, but supports Nolan/Smith et. al. (Please, bring back Eddie!!!)
http://www.sfgate.com/cgi-bin/article.cgi?f=/c/a/2007/11/20/SPQ3TFV88.DTL
Vick Begins Serving Time Ahead of Sentencing
(wants to get back into football)
http://www.nytimes.com/2007/11/20/sports/football/20vick.html?_r=1&hp&oref=slogin
Dallas Cowboys to begin season-ticket sales for new stadium
http://www.dallasnews.com/sharedcontent/dws/dn/latestnews/stories/
112107dnbuscowboystickets.21afedad.html
----------------------------------------------------------------


California Nuts Briefs---
California lenders agree to freeze rates
http://www.sacbee.com/749/story/507430.html
California Wine Club Survey Reveals Senator Hillary Clinton & President George W. Bush Tie for Biggest Political Turkey
http://biz.yahoo.com/bw/071119/20071119006111.html?.v=1
----------------------------------------------------------------


"Gimme that Wine"
Wine Spectator Top 100 wines for 2007
http://leasingnews.org/PDF/100_awards_wine.pdf
Kermit Lynch, Berkeley's Wine Radical, 35 Years Later
http://www.nytimes.com/2007/11/21/dining/21pour.html?_r=1&ref=dining&oref=slogin
If Cabernet Put Napa Valley on the Map...Then Oakville is Cab Central
http://wine.appellationamerica.com/wine-review/510/Oakville-profile.html
$12.5 Million Gift to UC Davis to Support Wine Program
http://www.news.ucdavis.edu/search/news_detail.lasso?id=8423
Wine Prices by vintage
http://www.winezap.com
http://www.wine-searcher.com/
US/International Wine Events
http://www.localwineevents.com/
Winery Atlas
http://www.carterhouse.com/atlas
Leasing News Wine & Spirits Page
http://two.leasingnews.org/Recommendations/wnensprts.htm
The London International Vintners Exchange (Liv-ex) is an electronic exchange for fine wine.
http://www.liv-ex.com/
----------------------------------------------------------------

Calendar Events This Day
False Confession Day
http://holidayinsights.com/moreholidays/November/falseconfessionday.htm
Germany: Buss Und Bettag
Buss und Bettag (Repentance Day) is observed on the Wednesday before the last Sunday of the church year. A legal public holiday in all German states except Bavaria (where it is observed only in communities with predominantly Protestant populations.)
North Carolina: Ratification Day
12th state to ratify the Constitution in 1789.
Pumpkin Pie Day
Making pumpkin pies is a family tradition that goes back generations. People associate the sweet smell of pumpkin pie with the late fall.
United Nations: World Television Day
On Dec. 17, 1996, the General Assembly proclaimed this day as World Television Day.
www.un.org
World Hello Day
Everyone who participates greets 10 people. People in 180 countries have participate din this annual activity for advancing peace through personal communication. Heads of state of 114 countries have expressed approval of the event.
www.worldhelloday.org.
Saint feast Days
http://www.catholic.org/saints/f_day/nov.php
----------------------------------------------------------------

Iowa is the only state bordered on both east and west entirely by rivers - the Mississippi on the east, the Missouri and the Big Sioux on the west.
----------------------------------------------------------------

Today's Top Event in History
1969-The "internet" began when the first computer network was ARPANET, a data communications net­work developed by J.C.R. Lieklider, Robert Taylor, and other researchers for the Depart­ment of Defense's Advanced Research Projects Agency. The first ARPANET link was put into service on November 21, 1969. It connected a computer in the computer science department at the University of California at Los Angeles with a laboratory computer at the Stanford Re­search Institute, Stanford, CA. Over the next decade, ARPANET grew to include many gov­ernment and university computers. In 1973, Dr. Vinton Cerf and Robert E. Kahn were commis­sioned by the federal government to create a national computer network for military, govern­mental, and institutional use. The network was based on ARPANET sites and employed pack­et-switching, flow-control, and fault-tolerance techniques developed by ARPANET. Historians consider this world wide network the origin of the Internet.
[headlines]
----------------------------------------------------------------

This Day in American History
1620- Leaders of the Mayflower expedition framed the "Mayflower Compact," designed to bolster unity among the settlers. The Pilgrims reached Provincetown Harbor, Mass.
1729-Birthday of Josiah Bartlett (also the name of the "president" in the TV series, "West Wing." President of New Hampshire, Signer of the Declaration of Independence.
http://www.josiahbartlett.com/
1784 -- James Armistead is cited by French General Lafayette for his valuable service to the American forces in the Revolutionary War. Born into slavery 24 years earlier, had worked as a double agent for the Americans while employed as a servant of British General Cornwallis.
http://www.factmonster.com/ipka/A0886828.html
http://russell.gresham.k12.or.us/Colonial_America/James_Armistead_.html
1785-Birthday of William Beaumont, US Army surgeon whose contribution to classic medical literature and world fame resulted from another man's shotgun wound. When Canadian fur trapper Alexis St. Martin received an apparently mortal wound June 6,1822---a nearly point-blank blast to the abdomen---Dr. Beaumont began observing his stomach and digestive processes through an opening in his abdominal wall. His findings were published in 1833 in" Experiments and Observations on the Gastric Juice and the Physiology of Digestion. St. Martin returned to Canada in 1834 and resisted Beaumont's efforts to have him return for further study. He outlived his doctor by 20 years and was buried at a depth of eight feet to discourage any attempt at posthumous examination. Beaumont, born at Lebanon, CT, died April 25, 1853 at St. Louis, Mo.
1789- North Carolina becomes the12th state to ratify the Constitution. http://memory.loc.gov/ammem/today/nov21.html
1800- Congress met at Philadelphia from 1790 to 1800, when the north wing of the new Capitol at Wash­ington, DC, was completed. The House and the Senate had been scheduled to meet in the new building Nov 17, 1800, but a quo­rum wasn't achieved until Nov 21, 1800. Primary reason was the poor travel and highways became a priority with the new congress.
1800-formation of the Society of the Sacred Heart, a Roman Catholic religious order of women pledged to the education of girls. Founded by Madeleine Sophie Barat, it was brought to the U.S. at New Orleans in 1818 by Rose Philippine Duchesne.
1801 -- "Federal Bonfire Number Two", a mysterious fire swept the offices of the Department of Treasury, destroying books and papers, after Republicans demanded proof that the expenditures of Timothy Pickering, the recently replaced Federalist Secretary of War, could be properly accounted for. Most records in War Department custody were destroyed by fire, November 8, 1800. Many of the remaining Revolutionary War records were lost during the War of 1812. As a result there were, until 1873, few records for the period before 1789 in War Department custody. In 1873 Secretary of War William Belknap purchased for the Federal Government the papers of Timothy Pickering, who between 1777 and 1785 had been a member of the Board of War, Adjutant General of the Continental Army, and Quartermaster General; the papers of Samuel Hodgdon, Commissary General of Military Stores for several years during the war; miscellaneous contemporary papers; and some minor groups of records and single record items.
http://www.qmfound.com/COL_Timothy_Pickering.htm
1820 -- Thirteen-year-old Henry Wadsworth Longfellow's first poem, "The Battle of Lovell's Pond" is published in the Portland, Maine, Gazette.
http://classicreader.com/author.php/aut.58/
1824-The first Jewish congregation in the Reform movement was the Reform Society of Israel­ites, organized by dis­sident members of Congregation Beth Elohim of Charleston, SC, an Orthodox synagogue that had been founded by Sephardic Jews in 1750. The group was formed after the trustees of the synagogue refused a request to modernize the prayer service. Its leader was Isaac Harby, a teacher and journalist. The society disbanded in 1833, but many of its members rejoined the synagogue after the arrival of Rabbi Gustav Poznanski, who approved radical alterations in the service.
1835-Birthday of Henrietta Howland Robinson Green, better known as Hetty Green, reported to have been the richest woman in America, was born at New Bedford, MA. She inherited a large fortune from her father and invested it so shrewdly that she was considered the greatest woman financier in the world. She was an able financier who man­aged her own wealth, which was estimated to have been in excess of $185 million in today's money. At one point in time, Hetty Green held the mortgages on 60 churches. Died at New York, NY, July 3, 1916.
http://www.brfwitness.org/Bread/witchws.htm
http://www.scripophily.net/wesshorrrsto.html
1852- Union Institute was chartered by the Methodists in Randolph County, NC. Renamed Trinity College in 1859, the campus moved to Durham in 1892. Tobacco magnate James B. Duke endowed the school with $40 million in 1924, upon which its name was changed to Duke University.
1861-Confederate President Jefferson Davis names Judah Benjamin the secretary of war. A Sephardic Jew from South Carolina, Judah Benjamin was an exception to the rule in the Protestant South. As a young man, he moved to New Orleans and lived in a largely Jewish community. He married the daughter of a wealthy Catholic couple, but the marriage was distant--Natalie Benjamin moved to Paris soon after the birth of their daughter and the couple spent little of their fifty-plus-year marriage together. Benjamin practiced law and bought a sugar plantation near New Orleans. He became a representative in the Louisiana state legislature in 1842, and he was elected to the U.S. Senate in 1852. While there, he became a close friend of Jefferson Davis, who was then a Mississippi senator. Benjamin resigned during the secession crisis of 1860 and 1861, even before Louisiana officially left the Union. Davis selected Benjamin as the Confederacy's first attorney general, and he quickly became the president's most trusted advisor. After the Battle of First Bull Run, Secretary of War Leroy Walker resigned amid criticism that the Confederate army did not pursue the defeated Yankees. Davis appointed Benjamin to the position. Although Benjamin had no military experience, his appointment allowed Davis to dominate Confederate military affairs. Placing his trusted friend in the position of secretary of war ensured that Davis would not be challenged on important military decisions. Benjamin efficiently managed the day-to-day work of the war department, but he began to quarrel with some of the top generals who resented taking orders from a non-military bureaucrat. Benjamin also drew unfair criticism because of his religion--many openly questioned his loyalty because of his Jewish faith. When Roanoke Island fell to the Yankees in March 1862, criticism of Benjamin peaked. Many censured him for not sending men and supplies to the island's garrison. Furthermore, the war was going badly for the Confederates in the West. Davis recognized that the storm of complaints was crippling Benjamin's ability to perform his duty, so he appointed Benjamin secretary of state when Robert M. T. Hunter resigned that position. As the outlook for the Confederacy grew bleaker in 1863 and 1864, Benjamin floated the idea that the South could obtain foreign recognition only by promising emancipation. This radical concept fell on deaf ears until the last weeks of the war. When the Confederacy finally collapsed, Benjamin fled with the rest of the Confederate government to Danville, Virginia. When President Lincoln was assassinated, it was discovered that Benjamin had ties to the Surratt family, which was implicated in the conspiracy. Fearing capture and prosecution, Benjamin fled the country. He settled in England and practiced law there, often visiting his wife and daughter in Paris. During the rest of his life, Benjamin rarely spoke of his service to the Confederacy. He died in Paris in 1884.
1865-Shaw University founded, oldest black university in the South.
1871 - The cigar lighter was patented by M.F. Gale of New York City.
1877- Thomas Edison announced his invention of the phonograph, Menlo Park, NJ.
1902- Phoebe Jane Fairgrave Omlie birthday, aviator, used an inheritance at age 17 to buy her own plane and then sold stunt flying to a movie studio to justify the expense. Her mother supported her endeavors. Her diminutive size handicapped her. She and her husband did barn-storming, which included walking on wings and other death-defying acts that were the mainstays of early aviation exhibitions. She was the first woman to get a federal pilot's license. With Amelia Earhart she painted markers on roofs throughout the country that guided pilots to the nearest airport (long before radar and plane-to-ground radios); headed and coordinated a project to train 5,000 airport ground personnel. She also opened a school for the training of women instructors after the Civilian Pilot Training schools fired all women instructors.
http://www.anb.org/articles/20/20-00742.html
1904 --Coleman Hawkins Birthday
http://www.redhotjazz.com/hawkins.html
1905- Frederick Charles (Freddie) Lindstrom, Baseball Hall of Fame third baseman and outfielder born at Chi­cago, IL. Lindstrom played for the New York Giants in the 1920s and 1930s. In the 1924 World Series, a ground ball hit a pebble and bounced over his head, allowing the run that gave the championship to the Washington Sen­ators. Inducted into the Hall of Fame in 1976. Died at Chicago, Oct 4, 1981.
1908- birthday of Paul Rapier Richards, baseball player, manager and executive born at Waxahachie, TX. Richards was a catcher with marginal ability, but an innovative man­ager and executive. He invented the oversized catcher's mitt to handle knuckleball pitchers and the "Iron Mike" pitching machine. Died at Waxahachie, May 4,1986.
1920 – Birthday of Stan 'The Man' (Stanley Frank) Musial (Baseball Hall of Famer, born Donora, PA.: SL Cardinals outfielder, first baseman [World Series: 1942, 1943, 1944, 1946/all-star: 1943, 1944, 1946-1963/Baseball Writers' Award: 1946, 1948]; topped .300 mark 18 times, won seven N.L. batting titles with his famed corkscrew stance and ringing line drives; 3-time MVP played in 24 All-Star games; nicknamed 'The Man' by Dodger fans for the havoc he wrought at Ebbets Field)
1925-Birthday of guitarist Sal Salvador, born Monson, MA.
1934- The New York Yankees paid the San Francisco Seals $25,000 and four players for Joe DiMaggio. Despite DiMaggio's 61-game hitting streak in 1933 and his .341 batting average in 1934, the Yankees kept him with the Seals for 1935. He hit .398.
1934 - Cole Porter's "Anything Goes" opened at the Alvin Theatre in New York City. The show ran for 420 performances.
1934-The New York Yankees paid the San Francisco Seals $25,000 and four players for Joe DiMaggio. Despite DiMaggio's 61-game hitting streak in 1933 and his .3451 batting average in 1934, the Yankees kept him with the Seals for 1935. He hit .9398.
1940-Birthday of piano player Dr. John ( Malcom John Rebennack), New Orleans, LA
( also known as "The Night Tripper.")
1942—The Alcan Highway opens, Alaska
( lower half of: http://memory.loc.gov/ammem/today/nov21.html )
1944---Top Hits
The Trolley Song - Judy Garland
I'll Walk Alone - Dinah Shore
Together - Helen Forrest & Dick Haymes
Smoke on the Water - Red Foley
1948- The Sunday morning religious program "Lamp Unto My Feet" first aired over CBS television. It became one of TV's longest running network shows, and aired through January 1979.
1948-Birthday of drummer Alphonse Mouzon, Charleston, SC
http://www.tenaciousrecords.com/bio.html
http://www.amazon.com/exec/obidos/ASIN/B000003P0Q/inktomi-musicasin-20/
104-6368463-9838304
http://www.angelfire.com/mac/keepitlive/drummers/Mouzen/mouzen.htm
1950 - The 17th Infantry Regiment of the 7th Infantry Division reached the Yalu River near its source at Hyesanjin, "Ghost City of Broken Bridges." This was the northernmost progress achieved by any U.S. unit operating in the east under X Corps.
1952---Top Hits
You Belong to Me - Jo Stafford
Glow Worm - The Mills Brothers
Because You're Mine - Mario Lanza
Jambalaya (On the Bayou) - Hank Williams
1953--- "Rags to Riches" by Tony Bennett topped the charts and stayed there for 8 weeks.
1955 - The first lady of the American stage, Helen Hayes, was honored for her many remarkable years in show business, as the Fulton Theatre in New York City was renamed the Helen Hayes Theatre
1956- Don Newcombe of the Brook­lyn Dodgers won the first Cy Young award, given to the most outstanding pitcher in the major leagues. He added the National League Most Valuable Player Award to his trophy case as well
1959 - Following his firing from WABC Radio in New York the day before, Alan Freed refused "on principle" to sign a statement that he never received money or gifts (payola) for plugging records. Incidentally, few may remember, but Freed left WABC while he was on the air. He was replaced in mid-record by Fred Robbins, who later became a nationally-known entertainment reporter for Mutual Radio.
1960- "Stay" by Maurice Williams & the Zodiacs topped the charts and stayed there for a week.
1960---Top Hits
Stay - Maurice Williams & The Zodiacs
Are You Lonesome To-night? - Elvis Presley
Last Date - Floyd Cramer
Wings of a Dove - Ferlin Husky
1963 - The Elvis Presley film ``Fun in Acapulco'' premieres.
1964 - The Verrazano Narrows Bridge opened. Actually, the upper deck was opened to traffic on this day. The bridge, linking Brooklyn and Staten Island, was the world's longest suspension bridge at 4,260 ft. 1980 - The largest TV audience ever, an estimated 82 million people, watched as Sue Ellen's sister, Kristin Shepard, shot J.R. Ewing on "Dallas". The jilted mistress was seen holding the smoking gun after a summer of viewers asking that haunting question, "Who Shot J.R.?" Eighty percent of all viewers watched the show.
1965 — An overflow crowd of 76,251 jams the Cotton Bowl, giving Dallas its first home sellout. The Browns beat the Cowboys 24-17.
1966-Birthday of Troy Kenneth Aikman, football player, star Dallas quarterback now sportscaster, West Covina, CA.
1967-Gen. William Westmoreland, commander of U.S. Military Assistance Command Vietnam, tells U.S. news reporters: "I am absolutely certain that whereas in 1965 the enemy was winning, today he is certainly losing." Having been reassured by the general, most Americans were stunned when the communists launched a massive offensive during the Vietnamese Tet New Year holiday on January 30, 1968. During this offensive, communist forces struck 36 of 44 provincial capitals, 5 of 6 autonomous cities, 64 of 242 district capitals and about 50 hamlets. At one point during the initial attack on Saigon, communist's troops actually penetrated the ground floor of the U.S. Embassy.
1968 -- A portrait of Frederick Douglass appears on the cover of Life magazine. The cover story, "Search for a Black Past," is the first in a four-part series of stories in which the magazine examines African-Americans, a review of 50 years of struggle, with interviews of Jesse Jackson, Julian Bond, Eldridge Cleaver, Dick Gregory, & others.
http://www.life.com/Life/covers/1968/cv112268.html
1968---Top Hits
Hey Jude - The Beatles
Those Were the Days - Mary Hopkin
Love Child - Diana Ross & The Supremes
I Walk Alone - Marty Robbins
1969-The "internet" began when the first computer network was ARPANET, a data communications net­work developed by J.C.R. Lieklider, Robert Taylor, and other researchers for the Depart­ment of Defense's Advanced Research Projects Agency. The first ARPANET link was put into service on November 21, 1969. It connected a computer in the computer science department at the University of California at Los Angeles with a laboratory computer at the Stanford Re­search Institute, Stanford, CA. Over the next decade, ARPANET grew to include many gov­ernment and university computers. In 1973, Dr. Vinton Cerf and Robert E. Kahn were commis­sioned by the federal government to create a national computer network for military, govern­mental, and institutional use. The network was based on ARPANET sites and employed pack­et-switching, flow-control, and fault-tolerance techniques developed by ARPANET. Historians consider this world wide network the origin of the Internet.
1970- "I Think I Love You" by the Partridge Family topped the charts and stayed there for 3 weeks.
1973- President Nixon's attorney, J. Fred Buzhardt, revealed the existence of an 18 1/2- minute gap in one of the White House tape recordings related to Watergate.
1976---Top Hits
Tonight's the Night (Gonna Be Alright) - Rod Stewart
The Wreck of the Edmond Fitzgerald - Gordon Lightfoot
Love So Right - Bee Gees
Somebody Somewhere (Don't Know What He's Missin' Tonight) - Loretta Lynn
1981 - Olivia Newton-John started the first of 10 weeks at the top of the pop music charts when "Physical" became the music world's top tune.
1982- After a strike that commenced on September 23, the NFL resumed play with the seven intervening weeks of the season having been canceled.
1984---Top Hits
Wake Me Up Before You Go-Go - Wham!
Purple Rain - Prince & The Revolution
I Feel for You - Chaka Khan
Give Me One More Chance – Exile
1986 - National Security Council member Oliver North and his secretary, Fawn Hall, begin shredding documents that would have exposed their participation in a range of illegal activities regarding the sale of arms to Iran and the diversion of the proceeds to a rebel Nicaraguan group. On November 25, North was fired but Hall continued to sneak documents to him by stuffing them in her skirt and boots. The Iran-Contra scandal, as it came to be known, became an embarrassment and a sticky legal problem for the Reagan administration.Only six years earlier, Iran had become an enemy of the United States after taking hostages at the U.S. embassy in Tehran. At the time, President Reagan had repeatedly insisted that the United States would never deal with terrorists. When the revelation surfaced that his top officials at the National Security Council had begun selling arms to Iran, it was a public relations disaster.
During the televised Iran-Contra hearings, the public learned that the money received for the arms was sent to support the Contras in Nicaragua, despite Congress' Boland Amendment, which expressly prohibited U.S. assistance to the Contras. Though the communist Sandinistas had been legitimately elected in Nicaragua, the Reagan administration sought to oust them by supporting the Contras, an anti-Communist group. During the Iran-Contra hearings, North claimed that the entire Reagan administration had known about the illegal plan. After admitting that he had lied to Congress, he was convicted of shredding documents, obstruction of justice, and illegally receiving a security fence for his own residence. He received a light sentence of a fine and probation. A year later in July 1990, an appellate court voted 2-1 to overturn his conviction based on the possibility that some of the evidence may have come from testimony that Congress had immunized in their own hearings on the matter. President Reagan and Vice President George Bush maintained that they had no knowledge of the scheme. In fact, when Reagan was deposed, he claimed to have little memory of anything that happened in the White House in the mid-1980s.
1987 -- Cuban prisoners at a detention center in Oakdale, Louisiana riot & take control when the US announces reactivation of a 1984 agreement allowing Cuba to take back 2,000 "undesirables" in the U.S. A federal prison in Atlanta was commandeered two days later. The Oakdale standoff ended 29 November with release of hostages; the Atlanta crisis was resolved 4 December after the government agreed to grant a fair review of each Cuban's case.
http://dwardmac.pitzer.edu/Anarchist_Archives/bright/dolgoff/cubanrevolution/toc.html
1987- "Mony Mony" by Billy Idol topped the charts and stayed there for a week.
1992- "I Will Always Love You" by Whitney Houston topped the charts and stayed there for 14 weeks.
1995 - The Beatles' "Anthology I" sold 450,000 copies in its first day of release. According to Capitol Records, it was the most single-day sales ever for an album. Yeah, yeah, yeah...
1995-The first entirely computer-animated movie "Toy Story," 81 minutes long, was re­leased Walt Disney Pictures, Burbank, CA. It was produced at Pixar Corporation and directed by former Dis­ney animator John Lasseter. The plot involves the adventures of two dolls, a cowboy and a space hero, who are rivals for the attention of a young boy. Toy Story was one of the year's top-grossing films, earning close to $300 mil­lion worldwide in its first 12 months of release.
1995- The Dow-Jones Index of 30 major industrial stocks topped the 5,000 mark for the first time.
1996- CompuServe announced it would shut down its family-oriented service, WOW!, just eight months after it was launched. The company had tried to enter the family market and enhance its computer presence earlier in the year, but it backed off after investing some $70 million in the high-profile launch. The service attracted only about 100,000 subscribers during its short life.
2002 -In an effort to appeal more to women and families, Major League Baseball announces a partnership with 5-year-old Women's Pro Softball League recently renamed National Pro Fastpitch. MLB will provide sponsorship support along with giving the softball players a presence at big league events.
2006 - The Black Eyed Peas take home three awards at the 2006 American Music Awards, held at Los Angeles' Shrine Auditorium and broadcast live on ABC. The Peas, which accept the awards via satellite from Costa Rica, are named favorite group in the soul/R&B and rap/hip-hop categories, and pick up honors for favorite album ("Monkey Business") in the rap/hip-hop genre.
--------------------------------------------------------------

Football Poem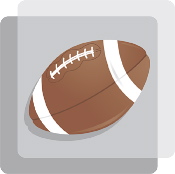 Robert William Service -
Carry On
It's easy to fight when everything's right,
And you're mad with the thrill and the glory;
It's easy to cheer when victory's near,
And wallow in fields that are gory.
It's a different song when everything's wrong,
When you're feeling infernally mortal;
When it's ten against one, and hope there is none,
Buck up, little soldier, and chortle:
Carry on! Carry on!
There isn't much punch in your blow.
You're glaring and staring and hitting out blind;
You're muddy and bloody, but never you mind.
Carry on! Carry on!
You haven't the ghost of a show.
It's looking like death, but while you've a breath,
Carry on, my son! Carry on!
And so in the strife of the battle of life
It's easy to fight when you're winning;
It's easy to slave, and starve and be brave,
When the dawn of success is beginning.
But the man who can meet despair and defeat
With a cheer, there's the man of God's choosing;
The man who can fight to Heaven's own height
Is the man who can fight when he's losing.
Carry on! Carry on!
Things never were looming so black.
But show that you haven't a cowardly streak,
And though you're unlucky you never are weak.
Carry on! Carry on!
Brace up for another attack.
It's looking like hell, but -- you never can tell:
Carry on, old man! Carry on!
There are some who drift out in the deserts of doubt,
And some who in brutishness wallow;
There are others, I know, who in piety go
Because of a Heaven to follow.
But to labour with zest, and to give of your best,
For the sweetness and joy of the giving;
To help folks along with a hand and a song;
Why, there's the real sunshine of living.
Carry on! Carry on!
Fight the good fight and true;
Believe in your mission, greet life with a cheer;
There's big work to do, and that's why you are here.
Carry on! Carry on!
Let the world be the better for you;
And at last when you die, let this be your cry:
Carry on, my soul! Carry on!
--------------------------------------------------------------

SuDoku
The object is to insert the numbers in the boxes to satisfy only one condition: each row, column and 3x3 box must contain the digits 1 through 9 exactly once. What could be simpler?
http://leasingnews.org/Soduku/soduko-main.htm
--------------------------------------------------------------

Daily Puzzle
How to play:
http://www.setgame.com/set/puzzle_frame.htm
Refresh for current date:
http://www.setgame.com/set/puzzle_frame.htm
--------------------------------------------------------------

News on Line---Internet Newspapers
Auburn, California
http://www.auburnbuzz.com/
http://www.auburnjournal.com/
--------------------------------