Wednesday, November 28, 2007

Congratulations to Helio Castroneves and Julianne Hough
Dancing with the Stars Champs
Headlines---
Classified Ads--- Syndicator
Welcome New Readers—Two New Extra's
Up-Date on NetBank liquidation
LEAF Buys Dolphin Capital
Operation Lease Fleece "Information" Explained
Classified Ads---Help Wanted
Cartoon---Running Dog
Sales makes it Happen---by Steve Chriest
Don't Shoot The Sales Team!
Equilease Acquires a Seasoned Portfolio
Popular Leasing Now Popular Equipment Finance
MetroBridge $2 MM from Agility Ventures
Capgemini/ELFA Biz Technology Report
Bombardier to Supply 35 TRAXX Locomotives
Oil Producers See the World and Buy It Up
S&P: Home prices drop the most in 21 years
Rising foreclosures will drain big cities
News Briefs---
You May have Missed---
Free credit reports aren't free
California Nuts Brief---
"Gimme that Wine"
Calendar Events
Snapple Real Facts
Today's Top Event in History
This Day in American History
Football Poem
SuDoku
Daily Puzzle
GasBuddy
News on Line---Internet Newspapers
Overland Park, Kansas
######## surrounding the article denotes it is a "press release"
-------------------------------------------------------------------

Classified Ads--- Syndicator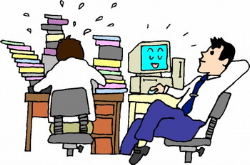 Overland Park, KS
Top Syndicator from single deal to portfolios. 20+ yrs exp. Available for contract work or full time position. Nationwide contacts.
E-mail: FFLLeasing@aol.com
(Looking to buy or sell lease portfolio? 20+ year lease consultant specializing in portfolio placement. Free initial consultation. References available on request.
Contact today: FFLLeasing@aol.com)
To place a free "job wanted" ad here, please go to:
http://www.leasingnews.org/Classified/Jwanted/Jwanted-post.htm

For a full listing of all "job wanted" ads, please go to:
http://www.leasingnews.org/Classified/Jwanted/Jwanted.htm
--------------------------------------------------------------

Welcome New Readers—Two New Extra's
If you are on our mailing list, you will receive not only the News edition, but if there are breaking stories, Leasing News will have an "Extra." On Monday, there were two Extra's.
All Leasing News editions are posted at www.leasingnews.org.
We welcome new readers and hope you ask your colleagues to join our mailing list. It is free.
--------------------------------------------------------------

Up-Date on NetBank liquidation
As reported in an extra on Monday, looks like LEAF Corporation purchased NetBank Business Finance just in time.
A FDIC spokesman said they had received three sealed bids.
LEAF paid $430 million.
Here is the FDIC bid page:
The FDIC announces the sale of NetBank Business Finance (NBF), an approximate $420 million division of the recently failed NetBank. This division will be offered for sale in two mutually exclusive pools. A prospective acquirer may purchase 1) all assets and specifically identified liabilities of NBF (e.g. cash; leases; commercial loans; FF&E; prepaid and other assets; security deposits, accounts payable – equipment, property and sales taxes) or 2) the commercial loan and lease portfolio approximating 10,900 assets with gross book value of $510 million, unearned discounts of $90 million and lease residuals of $2 million.
| | | | |
| --- | --- | --- | --- |
| Pool Number | Description | # of Loans | Book Value |
| NBF-1-07-010 | Net Assets – NetBank Business Finance | 10,867 | $431,790,774.00 |
| NBF-1-07-020 | Commercial loans and Leases Only - NetBank Bus. | 10,867 | $431,790,774.00 |
| Total | | 21,734 | $863,581,548.00 |
**The size of these packages may change without notice**
BRIEF DESCRIPTION OF LOAN SALE POOLS
NBF-1-07-010 - Net Assets – NetBank Business Finance: All assets and specifically identified liabilities of NBF (e.g. cash; leases; commercial loans; FF&E; prepaid and other assets; security deposits, accounts payable – equipment, property and sales taxes). Additional, specific information on the assets and liabilities to be sold/purchased may be found in the storeroom section of this website.
NBF-1-07-020 - Commercial loans and Leases Only - NetBank Bus.: 53% of this $420 million portfolio are secured commercial loans, while 27% are "$1 out" leases and 17% are unsecured loans.
Loan file and asset review will be conducted between the hours of 7:30 AM and 6:00 PM EDT Monday through Sunday beginning Wednesday, October 3, 2007. Time is of the essence. You are encouraged to schedule due diligence as soon as possible with FDIC Representatives Bill Rothamel at (972)761-2933 e-mail brothamel@fdic.gov , or Rosa Ruiz at (972)761-8229 e-mail rruiz@fdic.gov ,

The bid deadline has not yet been determined, but will be posted as a portion of the Invitation to Bid document found in the storeroom on this website.
This advertisement is an announcement only and does not constitute an offer to sell, or a solicitation of an offer to buy, any loans or any interest therein. Information concerning the loans will be furnished only to persons who represent that they have a level of financial sophistication and recources sufficient to evaluate and bear the risks of an investment in the loans

.
As far as the Commercial Money Center portfolio that NetBank purchased, that was in litigation regarding insurance of the portfolio, Illinois Union, Safeco Insurance Company of America ("Safeco"), and Royal Indemnity Company, but there are appeals and issues evidently still going on.
With the news that stockholders will get nothing in the liquidation, many friends and relatives of NetBank, including present employees at NetBank Business Finance are very unhappy.
There are also several class action suits going on and this now will go to a bankruptcy hearing for a trustee to sort out. It may be another four to five years.
The falling price of homes, the growing defaults on mortgages, may claim other financial institutions. It certainly has added to the unemployment roles.
NetBank had had $2.5 billion of assets and $2.3 billion of deposits as of June 30, the FDIC said. It was the largest U.S. bank to fail since 1993, when Western Federal Savings and Loan, a unit of WestFed Holdings Inc of Marina Del Rey, California, went into receivership. There have been other smaller bank failings. A FDIC key employee told Leasing News they may be quite busy in the next twelve months.
--------------------------------------------------------------


Reportedly on the market for quite some time, LEAF Financial Corp. has agreed to buy the Dolphin Capital Corp. equipment finance business from Lehman Brothers Bank for about $167 million.
LEAF recently has purchased Pacific Capital Leasing for $280 million and NetBank Business Finance for $430 million and appears interested in several other companies.
According to the Resource America, parent company of LEAF,
"The total purchase price of approximately $167 million includes a portfolio of small ticket leases to be acquired by LEAF and investment partnerships managed by LEAF. In addition, LEAF will retain the lease origination and management platform as well as the highly experienced small ticket leasing team including senior management, origination and operations personnel.
"Under LEAF, Dolphin will continue its Missouri operations which are expected to originate in excess of $100 million of additional lease assets for LEAF investment vehicles in fiscal 2008. With the addition of Dolphin, LEAF's assets under management will increase to nearly $1.7 billion and its annual origination capacity to over $1 billion.
Crit DeMent, Chairman and Chief Executive Officer of LEAF, said, " We believe that over the last year we have become one of the largest independent commercial finance players focused on the small and middle ticket equipment leasing business because of our unique ability to take advantage of opportunities such as this."
Look out GE, here comes LEAF.
"LEAF Financial Corporation is a commercial finance and asset management company headquartered in Philadelphia, PA. LEAF's business model is to originate small to middle ticket equipment leases and loans in a variety of asset classes through five strategic business units. After origination, LEAF manages the leases for its own account, institutions, and individual investors through investment partnerships and other investment vehicles. LEAF Financial Corporation is a subsidiary of Resource America, Inc. (NASDAQ: REXI). LEAF was advised on this acquisition by Fairview Advisors, LLC. "
--------------------------------------------------------------

Operation Lease Fleece "Information" Explained
Is he a criminal attorney?
Yes, very.
An old joke, for sure. The FBI sting called Operation Lease Fleece has caught 23 so far from perhaps ten difference companies in lease fraud. No need to use the word "alleged" here, as all 23 have pleaded "information."
All 23 will be going to jail (in part), some longer than others, paying fines, penalties, and of course, there will be civil court cases, most likely from the banks and finance companies, as well as lessees and others who may or may not be also named by the FBI.
Leasing News is also told there are more to be named. Leasing News hopes to have a full inside report on what happened and how. In the meantime, Paul Bent, a well-known attorney and mediator, was asked to explain what the word "information" means that the FBI obtained from the 23 arrested.
From Paul Bent:
In California criminal charges can be brought either by indictment or by information, the important difference between the two being the presence (or absence) of a grand jury. If a prosecutor chooses to take a case to a grand jury (which is a group of civilians in each county who volunteer to serve in this capacity), it is the grand jury's job to decide whether or not the charges are reasonable and supported by the evidence. (They don't, of course, decide anything about the guilt or innocence of the defendant.)
In a grand jury proceeding, evidence is presented by the prosecutor through exhibits and testimony of witnesses (under oath or affirmation) but no defense may be made by the defendant, and the defendant is not entitled to be represented by counsel. The grand jury then decides whether or not there are sufficient grounds for the charges, and if so, an indictment is issued (or "handed down"). The indictment is the statement of charges or accusations that form the basis for the actual criminal trial. At trial, of course, the defendant is represented by counsel and the case is (usually) heard by a trial jury (not to be confused with a grand jury).
If a prosecutor chooses not to take a case to a grand jury, then the charges are instead presented by the prosecution in the form of an information (or a "criminal information"). This document, like an indictment, states the specific charges against the defendant. However, since no grand jury (or any other neutral person) has heard any evidence or decided whether there are reasonable grounds for the charges, then before there can be a trial on the charges the information is taken to a judge (or magistrate) to make a determination of "probably cause" for the charges. This is done in the form of what you may have heard referred to as a probable cause hearing or a "preliminary hearing." At this hearing the prosecutor presents evidence and testimony to show that the charges are reasonable and have a basis in fact (i.e., they're not simply based on the whim or the bias of the prosecutor). The defendant may be represented by counsel at this hearing and may offer evidence rebutting the prosecutor's charges; but it is not a trial on the actual charges. The judge will hear only evidence that pertains to the reasonableness of the charges – the matter of whether or not there is "probable cause" on which to charge the defendant with the specific crimes.
A prosecutor seeking an indictment from a grand jury does not have to face any opposition from the defense during the grand jury proceeding, and these proceedings are held in private – they're not open to the public or the press, who could be critical of a prosecutor or the process. For these reasons, prosecutors can pretty much have their way. (It has been said that in a grand jury proceeding a prosecutor could indict a ham sandwich.) However, they can also be time consuming and uncertain for prosecutors.
On the other hand, in a preliminary hearing (with charges brought by an information prepared by the prosecutor) the defendant has much greater rights to counsel, to confront witnesses, and to rebut evidence; and, in fact, about 90% of criminal charges in California are brought by information, since it is faster, more open, and less susceptible to corruption or second guessing. (Prosecutors have been known, however, to bring charges under an information, take them to a preliminary hearing, have the judge fail to find probable cause, and then go to a grand jury to try again by getting an indictment. There are a number of cases on whether or not this violates a defendant's due process rights, but so far the courts have upheld this process.)
Hope that helps. For more detailed information, perhaps there's a criminal lawyer out there who can help us both learn more about it.
L a w O f f i c e s
P A U L B E N T
3715 Lewis Avenue
Long Beach, California 90807
(562) 426-1000 (562) 492-1199 Fax
www.paulbent.com
Mr. Bent is a principal of the Alta Group. He also is the founder, president and general counsel of GoodSmith & Co., Incorporated, a corporate financial services firm specializing in large-ticket leasing and asset-based corporate financing.
--------------------------------------------------------------

Leasing Industry Help Wanted
--------------------------------------------------------------

--------------------------------------------------------------

Sales Make it Happen --- by Steve Chriest
Don't Shoot The Sales Team!
Sales are slowing. Revenue is down. The company won't meet analysts' expectations. The stage is set for someone to face the firing squad. But who should be blamed when an organization misses revenue targets? The obvious answer: the sales leaders. The right answer: the whole company.
Revenue generation is not a simple function controlled by the sales team; revenue generation is a cross-functional, company-wide process that involves every department and every customer-facing employee in an organization. Let's look at a few ways that departments other than sales can impact revenue:
The CEO and Board of Directors craft the revenue generation strategy. Everyone else in the company is charged with executing that strategy.
The marketing department provides crucial demographic and psychographic customer information the sales department uses to formulate industry and account strategies. Marketing should also provide qualified leads for the sales team.
Other departments such as customer service, legal, finance and manufacturing facilitate or constrain the revenue-generation process, each in their own peculiar way.
The sales organization's influence in enterprise revenue generation is concentrated in the sales pipeline. Identifying bona fide sales opportunities, managing opportunities through the sales pipeline until they produce revenue, and managing customer relationships are the primary responsibilities of the sales team. Rarely, if ever, does the sales organization control the resources of other departments.
We have never observed a situation where the sales organization is in disarray while all other business segments are humming along. In those cases where the underperformance of an enterprise's revenue generation process lies within the sales organization, the appropriate sales executives, managers and sales professionals should be held accountable and face the consequences. But, before CEO's shoot their sales teams, they might want to take a critical look at how each business segment contributes to or detracts from revenue generation.
This article appeared in the November, 2007 Sales Journal "Selling Up," by Steve Chriest. "Sign-Up" is on their web site: www.selling-up.com
About the author: Steve Chriest is the founder of Selling UpTM (www.selling-up.com), a sales consulting firm specializing in sales improvement for organizations of all types and sizes in a variety of industries. He is also the author of Selling The E-Suite, The Proven System For Reaching and Selling Senior Executives and Five Minute Financial Analyst, Basic Finance & Analysis Tools for Non-Accountants. You can reach Steve at schriest@selling-up.com.
---------------------------------------------------------------
### Press Release ###########################

Equilease Financial Services Acquires a Seasoned Portfolio

Equilease Financial Services, Inc. is pleased to announce that it has completed the 2nd Traunch acquisition from a foreign captive of a Portfolio of Transportation, Machine Tool, Construction and Other Equipment with an original equipment cost of approximately $60 million. The 1st Traunch, completed in March, 2007, consisted of Printing Equipment with an original equipment cost of approximately $20 million.
"This portfolio acquisition again demonstrates our ability to provide a selling company with an exit strategy where they have stopped originating and are at a crossroads as to sell or collect", says Michael D. Zwick, Executive Vice President-Portfolio Originations. "This portfolio was right up our alley, as it had some characteristics of non-performing obligors and the philosophy of Equilease of purchasing the entire portfolio, without omission, appealed to this Seller".
Headquartered in South Norwalk, Connecticut, Equilease has a long history in the specialty finance business as an originator of middle and small ticket equipment leases and loans, and as a purchaser of existing equipment lease portfolios in the secondary market.
### Press Release ###########################

Popular Leasing USA Becomes Popular Equipment Finance,
Successfully Implements Strategic Realignment and Adds Key Executive Hires

Banco Popular Subsidiary Also Adds Strategic Divisions and New Origination Channels St. Louis, MO –– Banco Popular North America (BPNA), one of the nation's premier community banks and leading U.S. Small Business Administration Lenders, announced today that its subsidiary, Popular Leasing U.S.A. Inc., has changed its name to Popular Equipment Finance, Inc. (PEF). The subsidiary has completed a strategic realignment, adding new origination channels, new competitive products, and several new key executive hires.
PEF has expanded into new vertical origination markets and has gravitated towards a growing national sales organization. The company now has four key divisions, including a Commercial Equipment, Healthcare Vendor, Manufacturing Equipment and a Government Leasing and Finance Division. PEF looks to purchase and hold portfolios of equipment leases and loans and is developing a transaction-based acquisition program for brokers and intermediaries. A new Syndication Group has been added to assist the company's vendors with solutions for their tougher credits. To support its sales efforts, an outbound telemarketing program has also been established.

Fred Van Etten, President
"The purpose for our realignment and name change was to position our products to be more customer-driven rather than operations-driven, an incentive that has been sought by a number of our vendors and their customers," said Fred Van Etten, President of Popular Equipment Finance. "For our vendors and customers, our finance agreements fill a product void, one that supports the changing equipment financing landscape and new guidelines. "
As part of its realignment, PEF tapped industry veteran, David J. Peters as Vice President of Operations. Peters is responsible for the Credit, Collections and Documentation departments, strengthening a customer and vendor-centric culture to enhance the company's appetite to grow its portfolio. Peters brings fifteen years of credit underwriting, collections, and asset management experience in equipment leasing operations from leading finance companies including Wells Fargo Financial Leasing and GE Capital.
Van Etten added: "I am pleased to bring David into our company. His background and his experience, I'm sure, will bring great contributions to the growth of Popular Equipment Finance."
PEF has also appointed new division Vice Presidents: Aimee Bell has been appointed as Vice President and Head of the company's Commercial Equipment Division. Bell moved through the company's ranks from Documentation Team Leader to top producing business development officer (BDO) for this vertical market. Jim Denning has been appointed Vice President and Head of the Manufacturing Equipment Division. Denning brings over 24 years experience in the finance and lease community, specializing in all types of manufacturing and production equipment, primarily with U.S. Bancorp Financial, amongst others. Robin Corney-Horst, a top producing BDO of medical leases for the company has been appointed Vice President and Head of its Healthcare Vendor Division.
About Popular Equipment Finance Popular Equipment Finance is a subsidiary of Banco Popular North America (BPNA). Ranked as the 39th largest bank-owned financing company in the United States, Popular Equipment Finance provides small to mid-ticket commercial, healthcare, manufacturing, veterinary and government equipment financing throughout the United States, Puerto Rico and the U.S. Virgin Islands. For more information, visit:
www.poplease.com.
About Banco Popular Banco Popular North America, headquartered in Chicago, Illinois, is one of the leading community banks in the U.S. with more than 140 branches in California, Florida, Illinois, New Jersey, New York and Texas. Its core businesses include retail and commercial banking services, mortgage and consumer lending, and investment services. Banco Popular ranks among the top five Small Business Administration lenders in the country. Banco Popular North America is a subsidiary of Popular, Inc. (NASDAQ: BPOP). For more information about Banco Popular North America, visit the company's Web site at www.bancopopular.com.
### Press Release ###########################

MetroBridge Receives $2 Million from Agility Ventures
Vancouver, British Columbia CANADA, - MetroBridge Networks International Inc. (MEB - TSX Venture), a premier high-speed wireless broadband provider for business with operations in Canada and the United States, announced today that it has entered into a $2 million equipment leasing facility with Agility Ventures LLC.

Christopher Morris, Chief Financial Officer of MetroBridge said, "We are experiencing record growth both organically and through acquisitions, and this leasing facility, our second with Agility, will provide us with the means to fuel the growth in our existing and new markets."
Bill MacNamara, VP of Business Development at Agility Ventures, said, "We see MetroBridge as a leader in the broadband industry and we are pleased to provide MetroBridge with this facility."
Subject to regulatory approval, MetroBridge will issue 307,692 warrants to Agility Ventures, priced at $0.65 and valid for 5 years, and an additional 461,359 warrants as the facility is drawn down, which is expected to be over the next year.
Additionally, MetroBridge has granted 200,000 incentive stock options to Paul Haarer, VP Corporate Development, vesting over 3 years and exercisable at $0.35.
About Agility Ventures
Agility Ventures LLC specializes in financing and consulting exclusively for the wireless broadband market. Founded and managed by successful pioneers of the wireless broadband industry, Agility offers a compelling value proposition for distributers, users, and manufacturers of wireless technology. For more information, please visit their website at
www.agilitysolutions.net.
About MetroBridge Networks International Inc.
MetroBridge, a leading international fixed wireless provider, delivers broadband wireless access using pre-WiMAX and other advanced wireless technologies. Its highly redundant mission critical network provides connections up to 2500Mbps in Canada and the United States. MetroBridge's strategy is to grow aggressively through a combination of acquisitions throughout North America, organic growth and complimentary value-added products and services. The Company operates in all market segments including police and 911 services, the financial industry, retailers and businesses of all sizes. MetroBridge was the first Canadian carrier selected to join the WiMAX Forum to assist the industry in establishing equipment interoperability. Please visit the Company's website at
www.metrobridge.com.
### Press Release ###########################

Capgemini and ELFA Release 5th Annual Business Technology Performance Index
End-to-end Solutions Gaining Popularity within Equipment Finance Market
NEW YORK----Capgemini, one of the world's foremost providers of consulting, technology and outsourcing services announced the 2007 Business Technology Performance Index (BTPI) in conjunction with the Equipment Leasing and Finance Association (ELFA). The fifth annual report addresses the state of the industry from a technology perspective and serves as a key benchmark for IT direction and spending.
"The biggest change we saw this year was in the increased prevalence of end-to-end, enterprise-wide package-based solutions from single vendors," said Cameron Krueger, vice president of Capgemini's Banking and Asset Finance Group. "Historically, our respondents were more likely to opt for best-of-breed solutions from multiple providers. This is the first BTPI in which best-of-breed and end-to-end solutions are equally popular."
The BTPI focuses on the key areas of technology and operations – customer relationship management (CRM) solutions, front-end originations, back-end servicing, business intelligence and reporting and web-based customer portals. Other top line findings include:
Equipment finance companies are still struggling with defining CRM within their organizations.
The front-end package market has ramped up substantially with an increasing number of solution options available in the market. The back-end offerings released over the past three years are maturing at a rapid pace and the adoption rate continues to grow. As the solutions successfully meet companies' business case objectives, the number of large-scale, back-end system replacements is multiplying.
Given the complexity and cost of business intelligence, "one source of truth" reporting continues to be an elusive goal for firms. Outsourcing of low value-added IT services is an area of opportunity.
"Moving forward, we anticipate that companies will concentrate more on operations and customers," said Ralph Petta, vice president of research and industry services for ELFA. "Over the next 18 months the expectation for IT initiatives is that there will be a major focus on system replacement projects and these could potentially be a game changer for the industry."
The complete BTPI report is available at: http://www.capgemini.com/resources/thought_leadership/business_technology_
performance_index_2007/.
(Due to its length, this URL may need to be copied/pasted into your Internet browser's address field. Remove the extra space if one exists.)
About Capgemini
Capgemini, one of the world's foremost providers of consulting, technology and outsourcing services, enables its clients to transform and perform through technologies. Capgemini provides its clients with insights and capabilities that boost their freedom to achieve superior results through a unique way of working, which it calls the Collaborative Business Experience. Capgemini reported 2006 global revenues of EUR 7.7 billion and employs 82,000 people worldwide. More information is available at
www.capgemini.com
Capgemini provides deep industry experience, enhanced service offerings and next generation global delivery to serve the financial services industry. With a network of 15,000 professionals serving over 900 clients worldwide, we move businesses forward with leading services and best practices in Banking, Insurance, Capital Markets and Investments.
For more information please visit
www.capgemini.com/financialservices
About the Equipment Leasing and Finance Association
The Equipment Leasing and Finance Association (ELFA) is the trade association representing financial services companies and manufacturers engaged in financing the utilization and investment of and in capital goods. ELFA members are the driving force behind the growth in the commercial equipment finance market and contribute to capital formation in the U.S. and abroad. Its over 730 members include independent and captive leasing and finance companies, banks, financial services corporations, broker/packagers and investment banks, as well as service providers.
The ELFA is also the premier source for statistics and analyses covering the equipment finance sector. To access ELFA's comprehensive industry information, please visit http://www.elfaonline.org/Research/
### Press Release ###########################

Bombardier to Supply 35 Bombardier TRAXX Locomotives to Angel Trains
Additional 10-Year Agreement for Maintenance of SNCB Locomotive Fleet
BERLIN, GERMANY--(MARKET WIRE)-- -- Bombardier Transportation has won another major locomotive order for a private customer with an order for 35 BOMBARDIER(i) TRAXX(i) locomotives from the pan-European leasing company, Angel Trains. This latest order for MS locomotives is an option from a Master Purchase Agreement concluded in March 2005. Combined with its initial order for 5 TRAXX locomotives, this brings a total of 40 similar units leased by Angel Trains to the Belgian National Railways' (SNCB) freight operating unit, B-Cargo.
At the same time, SNCB has retained Bombardier to maintain the 40 TRAXX locomotives for a period of 10 years. The maintenance contract covers both preventive and corrective maintenance, its planning and the full supply of spare parts. The particularity of this "wet lease" contract is that, whereas SNCB leases the locomotives from Angel Trains, Bombardier Transportation will both supply and maintain them. Maintenance will be done in a SNCB workshop by SNCB employees under the responsibility and following the instructions of Bombardier Transportation.
The total value of the contract for 40 locomotives (including the initial order of 5 TRAXX locomotives) and the maintenance contract amounts to approximately 175 million euros ($260 million US).
The 40 electric locomotives will provide cross-border services through Germany, Austria, Belgium and the Netherlands. The platform strategy of the TRAXX vehicle family, featuring a high percentage of common components, makes it particularly economic for use throughout Europe. Its modular construction means that the final configuration of the locomotives can be smoothly adapted to the respective areas of use and their infrastructure.
Final production of the multi-system locomotives will take place in Bombardier's Kassel plant. Bodyshells will be produced at Bombardier's Wroclaw site in Poland, and bogies in Siegen. The locomotives will be powered by the renowned BOMBARDIER(i) MITRAC(i) traction converters offering proven reliability and energy efficiency. The related control system is the sophisticated MITRAC TCMS offering applications to secure safe and economically optimized traction power.
Belgian Railways CEO Marc Descheemaecker is looking forward to this partnership: "We are satisfied to be dealing with two companies which have demonstrated a high level of expertise, Bombardier Transportation and Angel Trains, and look forward to their active support over the next eighteen months, as we put this important fleet into service. This investment will allow B-Cargo to turn towards the international markets and to take an active part in the growing trade which will be generated by the harbour activities in the coming years"
Haydn Abbott, Managing Director, Angel Trains Group, welcomed this transaction stating: "From our base in Antwerp, it is fitting that our largest ever contract should have come from the Belgian railway, SNCB, with whom we are delighted to have transformed a small and recent contract into a large and long-term relationship. Together with Bombardier, we have provided a compelling combination of professional and flexible service and competitive economics, transforming the procurement philosophy of an important public sector railway".
Bombardier Transportation's Locomotive Division President, Edmund Schlummer, stated: "We are delighted that in yet another country, TRAXX locomotives have been chosen as the core fleet for freight traction. We are also pleased with the successful and ongoing partnership with Angel Trains. A total of 195 locomotives from the TRAXX platform have been ordered by Angel Trains for its pan-European locomotive leasing business, Angel Trains Cargo."
Laurent Troger, Vice President, Continental Europe, Bombardier Transportation, Services, commented: "This order is a fine example of Bombardier's commitment to the customer. With its know-how and advanced capabilities, Bombardier has the ability to maintain rolling stock assets that will last over an extended life time."
Background facts and figures
About Bombardier Transportation
Bombardier Transportation has its global headquarters in Berlin, Germany with a presence in over 60 countries. It has an installed base of over 100,000 vehicles worldwide. The Group offers the broadest product portfolio and is recognized as the leader in the global rail sector.
About Bombardier
A world-leading manufacturer of innovative transportation solutions, from regional aircraft and business jets to rail transportation equipment, systems and services, Bombardier Inc. is a global corporation headquartered in Canada. Its revenues for the fiscal year ended Jan. 31, 2007, were $14.8 billion US, and its shares are traded on the Toronto Stock Exchange (BBD). Bombardier is listed as an index component to the Dow Jones Sustainability World and North America indexes. News and information are available at www.bombardier.com.
About Angel Trains
Angel Trains is a leading lessor of railway rolling stock in the UK and in Continental Europe, with aggregate investments of over Euros 6 billion. It has its group headquarters in London and other offices in Antwerp, Cologne, Derby, Madrid and Rome. Angel Trains is a wholly-owned subsidiary of The Royal Bank of Scotland Group, one of Europe's leading financial services groups.
About SNCB
SNCB is a Belgian public law company that organises the national and international rail transport of passengers and goods. SNCB also owns and manages the train fleet. The company employs over 18,300 people and realises a turnover of approximately 2.069 billion euro (2006). SNCB participates also in other companies like Eurostar, Thalys, IFB, TRW..
### Press Release ###########################
--------------------------------------------------------------

News Briefs----
Oil Producers See the World and Buy It Up
http://www.nytimes.com/2007/11/28/business/worldbusiness/28petrodollars.html?_r=
1&ref=business&oref=slogin
S&P: Home prices plummet at steepest rate in 21 years
http://www.chicagotribune.com/business/chi-071127home-prices,0,7655052.story
Report: Rising foreclosures will drain big cities
http://www.ajc.com/business/content/business/stories/2007/11/27/
Mayors_Foreclosures.html
Consumer confidence lowest in two years
http://www.usatoday.com/money/economy/2007-11-27-consumer-confidence_N.htm
Former Treasury secretary calls on Fed to help economy
http://weblogs.chicagotribune.com/news/politics/blog/2007/11/
extreasury_secs_warning_could.html
Verizon Plans To Open Up
http://www.sfgate.com/cgi-bin/article.cgi?f=/c/a/2007/11/27/MNTITJUF2.DTL&tsp=1
Helio Castroneves Voted 'Dancing' Champ
http://www.accessatlanta.com/entertainment/content/shared-gen/ap/TV/
TV_Dancing_With_the_Stars.html
---------------------------------------------------------------


You May have Missed---
'Free' credit reports sometimes aren't free
http://www.usatoday.com/money/perfi/credit/2007-11-27-credit-scores_N.htm
----------------------------------------------------------------


California Nuts Briefs---
Feinstein: Better planning, more help, stricter codes needed to minimize fire losses
http://www.signonsandiego.com/news/metro/20071127-1535-bn27fein.html
----------------------------------------------------------------


"Gimme that Wine"
Grgich Hills and Marques de Riscal scoop Best of Wine Tourism awards
http://www.decanter.com/news/163878.html
A Tale of Four Vineyards Gets Under the "Dust" in Rutherford
http://wine.appellationamerica.com/wine-review/513/Rutherford-profile.html
Wine Prices by vintage
http://www.winezap.com
http://www.wine-searcher.com/
US/International Wine Events
http://www.localwineevents.com/
Winery Atlas
http://www.carterhouse.com/atlas
Leasing News Wine & Spirits Page
http://two.leasingnews.org/Recommendations/wnensprts.htm
The London International Vintners Exchange (Liv-ex) is an electronic exchange for fine wine.
http://www.liv-ex.com/
----------------------------------------------------------------

Calendar Events This Day
Albania: Independence Day
Commemorates independence from the Ottoman Empire in 1912.
https://www.cia.gov/library/publications/the-world-factbook/geos/al.html
Chad: Republic Day
National holiday. Commemorates proclamation of the republic in 1958.
https://www.cia.gov/library/publications/the-world-factbook/geos/cd.html
Make Your Own Head Day
http://holidayinsights.com/moreholidays/November/makeyourownhead.htm
Mauritania: Independence Day
National holiday. Attained sovereighty from France in 1960.
https://www.cia.gov/library/publications/the-world-factbook/geos/mr.html
Panama: Independence from Spain
Public holiday. Commemorates the independence of Panama
( which at the time was part of Colombia) from Spain in 1821.
https://www.cia.gov/library/publications/the-world-factbook/geos/pm.html
Red Planet Day
http://holidayinsights.com/other/redplanetday.htm
Saint feast Days
http://www.catholic.org/saints/f_day/nov.php
----------------------------------------------------------------

The only commercial fishing vessels in the United States still powered by sail are the Maryland "skipjacks," sailboats that dredge for oysters. A state law requires sailpower a certain distance from shore.
----------------------------------------------------------------

Today's Top Event in History
1948- " Hopalong Cassidy" premiered on NBC-TV. Actor Bill Boyd, 53, starred in the title role. This was the first western series on television.
[headlines]
----------------------------------------------------------------

This Day in American History
1775- while the Marines were authorized to form on November 10 by the Continental Congress, the first ma­rine officer was Samuel Nicholas, a Philadel­phia Quaker, commissioned captain on Novem­ber 28, 1775, at $32 a month. The Marines were under the jurisdiction of the War Depart­ment until April 30, 1798, when Congress cre­ated the Navy Department. The present Marine Corps was created by act of July 11, 1798, which authorized a major, 4 captains, 16 first lieutenants, 12 second lieutenants, 48 sergeants, 48 corporals, 32 drums and fifes, and 720 pri­vates, including enlisted men. The first major was William Ward Burrows of South Carolina, who was appointed July 12, 1798, and served nearly 6 years.
1907- birthday of African-American painter and sculptor Charles H. Alston, born at Charlotte, NC, and died at New York, NY, Apr 27,1977. Charles Alston was celebrated in his lifetime for seminal paintings and sculptures that defy categorization. Throughout his career, he experimented with styles ranging from realism to abstraction. His realistic WPA murals at Harlem Hospital depict a narrative in the style of Diego Rivera. The Cubist painting of The Family (1955), is an excellent example of Alston's early work, influenced by Italian artist Amedeo Modigliani. Black Man, Black Woman USA has a decidedly Egyptian style of portraiture. Walking (1958), which depicts a silent crowd, almost prophecies the turmoil and social agitation of the Civil Rights Movement.
1906-- George Wettling Birthday
http://www.harlem.org/people/wettling.html
http://artisttv.artistdirect.com/music/artist/bio/0,,508904,00.html?artist=
George+Wettling
1915- birthday of trumpet player and arranger Dick Vance, Mayfield, KY. Arranged for Chick Webb, Cab Callaway, Harry James.
1927, birthday of altoist Gigi Gryce, Pensacola, FL.
1948- " Hopalong Cassidy" premiered on NBC-TV. Actor Bill Boyd, 53, starred in the title role. This was the first western series on television.
1951---Top Hits
Sin (It's No) - Eddy Howard
Because of You - Tony Bennett
And So to Sleep Again - Patti Page
Slow Poke - Pee Wee King
1959---Top Hits
Mack the Knife - Bobby Darin
Mr. Blue - The Fleetwoods
Deck of Cards - Wink Martindale
Country Girl - Faron Young
1961- Ernie Davis, halfback of Syracuse University, was the first African-American named to win the Heisman Memorial Trophy was Ernie Davis, halfback of Syracuse University, named on November 28, 1961, and presented with the award on December 6, 1961, at the Downtown Athletic Club, New York City. The Heisman trophy is awarded annually to the outstanding college player in the United States. Davis, who was nicknamed "The Elmira Express", was a star running back at Syracuse and led the Orangemen in rushing for three seasons. In 1961, he became the first African-American to win the Heisman Trophy as the nation's Outstanding College Football Player and the first native of New York State to capture the award. Davis was a first round draft pick of the Cleveland Browns after his graduation from Syracuse but he was stricken with leukemia before ever playing a game in the National Football League. Davis died in May, 1963, after a 16-month battle against the disease.
Davis was elected to the National Football Foundation and College Hall of Fame in 1979.
1964- Mariner 4, the first successful mission to Mars. Approached within 6,118 miles of Mars on July 14,1965. Took photographs and instrument readings.
1967---Top Hits
Incense and Peppermints - Strawberry Alarm Clock
The Rain, the Park & Other Things - The Cowsills
Daydream Believer - The Monkees
It's the Little Things - Sonny James
1975---Top Hits
That's the Way (I like It) - KC & The Sunshine Band
Fly, Robin, Fly - Silver Convention
The Way I Want to Touch You - Captain & Tennille
Rocky - Dickey Lee
1979- the first goalie to scare a goal in the National Hockey League was Bill Smith of the New York Islanders. In a game against the Colorado Rockies at the Nassau Coliseum in Uniondale, NY, Smith stopped a shot that rebounded and slid all the way down the ice into the opposing team's goal.
1983---Top Hits
All Night Long (All Night) - Lionel Richie
Say Say Say - Paul McCartney & Michael Jackson
Uptown Girl - Billy Joel
Holding Her and Loving You - Earl Thomas Conley
1991---Top Hits
When a Man Loves a Woman - Michael Bolton
Set Adrift on Memory Bliss - PM Dawn
That's What Love is For - Amy Grant
Shameless - Garth Brooks
--------------------------------------------------------------

Football Poem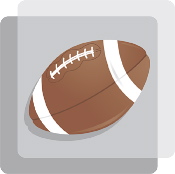 The Quarterback

He bends down
To snap the ball
The quarterback ready to receive
The moment of tension is broken
With the snap
The battlefield engages
The men move quick to the crowd
The fans screams
Are drowned out
By the eternity
Of struggle and pain
The players endure
For ten yards
Till it starts again
*Inspired by Allan James Saywell
Adam Caldwell
--------------------------------------------------------------

SuDoku
The object is to insert the numbers in the boxes to satisfy only one condition: each row, column and 3x3 box must contain the digits 1 through 9 exactly once. What could be simpler?
http://leasingnews.org/Soduku/soduko-main.htm
--------------------------------------------------------------

Daily Puzzle
How to play:
http://www.setgame.com/set/puzzle_frame.htm
Refresh for current date:
http://www.setgame.com/set/puzzle_frame.htm
--------------------------------------------------------------


http://www.gasbuddy.com/
http://www.gasbuddy.com/GB_Map_Gas_Prices.aspx
http://www.gasbuddy.com/GB_Mobile_Instructions.aspx
--------------------------------------------------------------

News on Line---Internet Newspapers
Overland Park, Kansas
http://www.topix.com/city/overland-park-ks
--------------------------------