Burbank , California
Credit Analyst
Strong understanding of small ticket leasing; Minimum 2 years experience. Compensation plan $45-$75K salary, full benefits & 401K .
Funding Manager
Small ticket minimum 2 years experience, brokering and discounting leasing transactions. Compensation plan $45-$75K salary, full benefits & 401K .
Contact :Jason Downs: jdowns@capnetusa.com 877.980.0558 EXT. 125
Thursday, November 6, 2008
Congratulations to President-elect Barack Obama
Vice-President-elect Joe Biden
Headlines---
Correction: IFC Credit Press Release
"Settled" not "Dismissed"
by Christopher Menkin, editor/publisher
Classified Ads---Sales---Mark Wiser
Alert-Up Date: Acropolis Ventures
Global Funding Skips Town
Schein Up, Dental Equipment Sales Off
Bank of West Leasing Parent has 56% loss
Parent of LEAF Third quarter
More Marlin News
Classified Ads---Help Wanted
Cartoon—Poker
Classified Ads---Asset Management
The Smart Leasing Professional
Will Flourish in 2009 and Beyond
Sales Make it Happen- by Scott A Wheeler, CLP
FTC Extends Red Flags Compliance
Fernando's View: Election-Time Special
Advise & Consent, All the President's Men, the Best Man
Election, Mr. Smith Goes to Washington
Asian Markets Retreat on Recession Fears
Some firms can't use equipment tax break
Kosher Iowa meatpacker seeks BK protection
News Briefs---
You May have Missed---
California Nuts Brief---
"Gimme that Wine"
Today's Top Event in History
This Day in American History
SuDoku
Daily Puzzle
GasBuddy
Weather, USA or specific area
Traffic Live----
######## surrounding the article denotes it is a "press release"
-------------------------------------------------------------------

Correction: IFC Credit Press Release
"Settled" not "Dismissed"
by Christopher Menkin, editor/publisher
It appears the Federal Trade Commission, starting with Leasing News Person of the Year for 2007 FTC Senior Attorney Randy Brook, now retired, who passed the baton to Robert J. Schroeder and staff have brought closure along with the Attorney Generals of the United States to the NorVergence 11,000 leases of over $200 million dollars.
This has taken almost four and one half years. In the meantime, several leasing companies and two banks have gone out of business, plus the leasing industry has lost "hell and high water" contracts, brought more consumer laws and action into the commercial arena, and in the meantime alienated over 11,000 businesses that had signed leasing contracts, not counting the actual cash losses, the collection out of pocket costs or loss of time incurred for lack of due diligence
(and not counting the many that were aware service was buried in the lease contracts and didn't care.)
The latest is the "settlement" with IFC Credit, Morton Grove, Illinois, where " IFC Credit will forgive approximately 84 percent of the remaining post-July 15 contract balances, as well as 100 percent of late fees incurred by delinquent debtors" under the terms of agreement with the attorney generals with the compliance enforcement settlement with the FTC.
It now is up to the lessees if they want to take this settlement offer or continue their legal remedy. The issue with IFC Credit originally involved over $21 million in lease steam of payments (fair market value purchase option to lessee, $1.00 out to NorVergence, as contracts all came from NorVergence) in which IFC most likely paid $15 to $16 million (hold backs, discounts) for the contracts.
Those that have already settled are not entitled to the new settlement. Counting the New Jersey class action suit that settled for 20%, it is difficult to come up with the number for over 500 leases in question in Illinois and perhaps an equal number in other states that are not settled.
It seems IFC Credit jumped the gun on the settlement announcement sending out a press release late Sunday stating "that the investigations and lawsuits filed by the FTC and various state Attorneys General regarding NorVergence were settled and dismissed." The media, including Leasing News, printed what was sent.
The first fact is the Honorable Jeffrey Cole, United States District Court Northern District of Illinois in Chicago, had not seen the agreement nor signed it. The two parties signed it on October 31 as well as the 18 attorney generals and District of Columbia on the same date.
On Monday and Tuesday, the Federal Trade Commission could make no comment on it as the settlement was not signed to their knowledge. Four attorney general press offices said they were not aware of the agreement. When pressed for a copy, IFC spokesman Mike Beltrano, Jr. emailed Leasing News:

"I checked and we do not have documentation around the reached agreement to provide yet.
"Per our conversation, it will probably be a few weeks until something is available around this for the public. I will keep in touch with you as things develop and become more available.
"I have reattached the press release. Thanks again for the support and I will be in touch."
The press release he sent had also changed. A key line now read:
"were settled and the cases have been resolved." Not "dismissed" as in the first one sent.
The media had already printed the original, and IFC did not send out a correction. This may have happened as Leasing News spoke to the others involved who were not aware of the press release.
It is considered a legal difference between "dismissed" and "settled" or "resolved." There is a connotation in "dismissed" which is not accurate. The original press release was therefore misleading.
Judge Cole actually signed the basic agreement on November 4th.
What kind of money are we talking about? Counting court cases, legal fees, trials and expense involved, IFC could be out several million dollars here, not counting appears such as the "S.O.S" in Texas regarding the hold-back not disclosed where it was over $100,000* or suits with the attorney general offices or FTC with its expert witnesses and research, depositions, etc. Adding in the $13 million borrowed for NorVergence leases, and other debt, this loss to IFC could be well over $21 million.
IFC Credit spokesman Mike Beltrano, Jr. told Leasing News the dollar amount was not known.
In the IFC press release it stated: "There was no finding of any fault, wrongdoing or violation of any law by IFC Credit Corporation. The settlement was entered into by IFC solely to avoid the cost, inconvenience and burden of litigation."
The first sentence is true but not accurate, just as "settled" is not "dismissed." A settlement means both parties settle the issue without proving one is guilty or innocent; basically either party does not prevail in their position.
As far as "avoiding cost, inconvenience or burden of litigation, "that road was taken long ago by the great majority of leasing companies who accepted NorVergence lease contracts. This agreement was signed less than a week before the bench trial was to begin, November 10, 2008. The terms of the agreement are quite specific and spell out the process and "checks and balance system. The reporting IFC Credit must provide appears time consuming and costly in itself. (A copy is provided for readers to fully understand the procedures that are imposed in the agreement.)**
"We are extremely pleased to have reached this settlement," said Rudy Trebels, President and CEO of IFC Credit Corporation in their press release. "We are happy to have this matter behind us and are excited to move forward with our business."
Shame on IFC Credit, Morton Grove, Illinois. Rudy, you let the leasing industry down.
As to what happened to major players such as the Salzano Brothers, they went back into business, one got caught again, his hands slapped, now seemed to have disappeared, and more than likely both are in another business with a front operation, maybe even telecommunication, as they had done prior to NorVergence. Yes, this was their second operation and one brother was president and the other note because he had filed bankruptcy from the first.
The second brother filed bankruptcy from the NorVergence collapse.
By the way, the NorVergence Bankruptcy is almost 4 ½ years old with no assets.
Here is the press release from Texas Attorney General Greg Abbott announcing the agreement:
#### Press Release #######################
ATTORNEY GENERAL ABBOTT FILES SETTLEMENT WITH IFC CREDIT CORP.
Agreement with 18 states, District of Columbia, FTC resolves enforcement action against company
HOUSTON – Today filed an agreement with Illinois-based IFC Credit Corp. that protects small business owners who were deceived in a long-term finance scheme devised by a now-defunct company.
According to the state's enforcement action, IFC Credit purchased customer accounts from NorVergence Inc., a now-bankrupt company that sold worthless telecommunications services to small businesses. Under today's agreement, IFC Credit will release Texas small business debtors from most of the financial obligations they incurred after buying NorVergence's products. In 2007, the Attorney General charged IFC Credit with unlawfully attempting to collect monies from small business owners in several states, asserting that the business owners signed NorVergence service contracts that were deceptive.
Under a 2004 contract, IFC Credit purchased $21 million in uncollected telecommunications business accounts from NorVergence at a steep discount. According to documents filed by the state, IFC Credit should have known that the NorVergence business customers had been deceived into financing worthless telecommunications equipment. The customers subsequently were induced to enter into deceptive "rental agreements," which placed them into a five-year revolving debt cycle. The rental agreements that were owed by customers ranged from $4,000 to $160,000.
Because these transactions were based on a deliberate scheme to defraud NorVergence customers, the state maintained that IFC Credit was not entitled to collect monies from these customers after July 2004, when NorVergence declared bankruptcy. IFC Credit continues to deny it had any knowledge of NorVergence's fraudulent activities.
Under today's settlement, customers are still obligated to satisfy debts incurred before July 15, 2004. IFC Credit will forgive approximately 84 percent of the remaining post-July 15 contract balances, as well as 100 percent of late fees incurred by delinquent debtors .
The Office of the Attorney General joined this settlement with 17 other state attorneys general, the District of Columbia and the Federal Trade Commission.
The state initially filed an enforcement action against NorVergence in November 2004, when it was charged with misleading hundreds of small businesses, promising that its telecommunications services would drastically reduce service costs.
NorVergence falsely marketed its "Matrix" box as a way to fully integrate all telecommunications services, including long distance, DSL and wireless phone service. In fact, the Matrix box was a near worthless piece of equipment that provided little or no benefit to business owners, despite the fees customers were charged for box rentals.
#### Press Release #####################
Copy of the Agreement with Attorney Generals
http://leasingnews.org/PDF/IFC_AOD_2008_10_31.pdf
**Copy of the Agreement with FTC with terms of compliance
http://leasingnews.org/PDF/IFC_Settlement_order.pdf
* "SOS" Case, Texas, Holdback not disclosed:
http://www.leasingnews.org/Conscious-Top%20Stories/Novergence_156.htm
NorVergence Collection of Stories:
http://www.leasingnews.org/Conscious-Top%20Stories/Novergence_main.htm
--------------------------------------------------------------

Classified Ads---Sales---Mark Wiser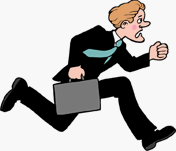 "I am looking for an equipment sales leasing opportunity in the Pittsburgh, Pa. area. I have 10 plus years of successful business to business sale experience mainly in the financial and technology areas along with the ability to interact with prospective customers using a consultative selling approach.
"My past experiences in sales have given me extensive prospecting skills, ability to handle objections and diligent follow-up.
"I have a desire to learn the leasing business and feel I have the qualifications to be successful.""
Mark Wiser
Pittsburgh , PA
Aggressive self starter looking for leasing position w/10 plus yrs sales exp., plus banking experience 814-227-4177
mwiser500@hotmail.com
Cherry Hill, NJ
College grad seeking entry level sales position for equipment leasing and financing in small to mid-size ticket markets. Have 6 months experience in the industry and self-motivated. Contact Matt at 609-280-2178 or
email at mkuzan@gmail.com

Chicago, IL
Sales Executive or Senior Manager, with responsibility for leasing capital equipment in support of transactions based on current market values, market potential and economic trends.
tomvolk53@hotmail.com
Fort Myers, Florida
Very experienced and strong skills with both Captive and Specialty Sales and Sales Management. Over 20 years, will relocate and travel- successful and team player .
e-mail: tuger01@hotmail.com
Fresno, CA
Aggressive, competitive self-starter w/successful vendor/direct equipment
leasing and asset-based lending experience seeks return to leasing industry
after successful stint in business banking sales.
Email: dsp559@hotmail.com
Resume
Hillsborough, NJ
Sales professional (3 yrs mortgages, 1 year securities) looking to transition my experience/skills into the equipment leasing/financing. Pete Brusyo
(908) 625-7232 or
peterbrusyo@yahoo.com
Resume
Montgomery, AL
Individual with 10 years advertising sales exp. & 7 years insurance sales exp. Wants independent contractor situation in Alabama.
Work with leasing company or broker.334-590-5133
E-mail: billmcneal2003@yahoo.com
Orange County, CA
19+ years of successful marketing to the broker/lessor community representing one funding source owned by several parent companies.
Email: oc49ersteve@sbcglobal.net
Oklahoma
Over 30 years of financing experience, resume posted at www.geocities.com/bobbybenmoore, phone 580-351-2531
Pittsburgh , PA
Aggressive self starter looking for leasing position w/10 plus yrs sales exp., plus banking experience 814-227-4177
mwiser500@hotmail.com
Texas/Oklahoma
15 year lease vet looking for plact to take business.great references. all major equipment types. open to compensation. please contact if interested.
E-mail: bankingdallas@yahoo.com
For a full listing of all "job wanted" ads, please go to:
http://www.leasingnews.org/Classified/Jwanted/Jwanted.htm
To place a free "job wanted" Leasing News ad:
http://www.leasingnews.org/Classified/Jwanted/Jwanted-post.htm
ELFA Career Center: Job Seekers (free):
http://careers.elfaonline.org/search.cfm
--------------------------------------------------------------

Alert-Up Date: Acropolis Ventures
"We caught this vendor on two (2) separate deals. He sells a server for approx 50k with nothing in it. We think it's either for working capital or he builds some sort of website and consulting fee by leasing a 1k server for 50k."
(Name With Held)
"We have extensive information on these people since 11/02/07. Including in the report are 5 repossessions from $22,232 to $71,607 all with less than 5% of payments made."

Regards,
Bernie Boettigheimer, CLP
President
Lease Police, Inc.
972-361-8111
972-692-8091-fax
214-549-3426-cell
bernieb@leasepolice.com
Original Alert asking for information:
http://www.leasingnews.org/archives/November%202008/11-04-08.htm#alert
(Leasing News provides this ad "gratis" as a means
to help support the growth of Lease Police)
--------------------------------------------------------------

Global Funding Skips Town
According to Suncoast News, Global Funding LLC, a financial company in Clearwater, Florida, that is the subject of four government investigations, three lawsuits and dozens of complaints, is out of business, according to a public relations firm hired by Global.
Monday, the company's offices at 14450 46th Street N, Suite 104 in Clearwater were completely bare, no one answered the phone, and no forwarding address was left on the door.
The sole indication that Global Funding LLC has filled that space in recent months is a white decal on the door with the company name and corporate logo.
Global employed as many as eight people in recent weeks under the ownership of managing member Jeffrey Maricle, SunCoast News reported, who started the company at another location in 2004 and has moved at least twice since then.
Sun Coast News wrote "Maricle was in the business of arranging leases for long-distance truck drivers and others in need of heavy equipment but had run into a lot of problems with truck drivers who either lied on their credit applications or tried to back out of deals, he said.
"News Channel 8 and tbo.com located at least 20 drivers in 12 states who complained Global took thousands of dollars in lease deposits and advance fees — in one case nearly $21,000 — and refused to return the money when the deals went sour."
The Florida attorney general is investigating more than 40 complaints against Global. Clearwater police have received seven complaints. And the Pinellas County Department of Justice & Consumer Services has three complaints on file from customers who say Global has refused to refund some or all of their money.
--------------------------------------------------------------

Schein Up, Dental Equipment Sales Off

Henry Schein, Inc. (NASDAQ: HSIC), one of the largest provider of healthcare products and services to office-based practitioners in the combined North American and European markets reported net sales for the third quarter of 2008 were $1.7 billion, an increase of 9.6% compared with the third quarter of 2007.
"Our worldwide sales growth of almost 10% reflects the benefit of our diversified operations," said Stanley M. Bergman, Chairman and Chief Executive Officer of Henry Schein. "Earnings growth this quarter was highlighted by operating margin expansion in line with our long-term financial objectives."
Dental Group sales of $645 million increased 4.5%.
"As evidenced by our consumable merchandise sales growth this quarter, dentists continue to have busy practices," commented Mr. Bergman. "We do believe, however, that the current economic environment had an impact on our sales of dental equipment."
Medical Group sales of $427 million declined 4.1%.
For the first nine months of 2008, net sales of $4.8 billion represent an increase of 14.7% compared with the first nine months of 2007.
To reduce costs in light of the current economic environment, Henry Schein announced it will be eliminating approximately 300 positions from its operations around the world, or approximately 2.5% of its workforce, and closing several smaller facilities. "The Company expects one-time pretax costs associated with this initiative to be $22 million to $25 million, which we expect to record in the fourth quarter of 2008. Annual pretax cost savings from this initiative are expected to be approximately $24 million to $27 million.
"Given the recent changes in the economic climate, we expect that the markets Henry Schein serves will continue to grow, but at somewhat slower rates during these challenging economic times. While we remain confident in our ability to achieve our financial goals, we are taking these actions in light of our view that sales growth for 2009 may moderate somewhat from what we have experienced over the past several years," commented Mr. Bergman. "This is a difficult decision, but by taking these steps to reduce costs, Henry Schein will remain well positioned to help our customers operate more successful practices and deliver high quality care to patients."
Full Press Release and Financial Information available here:
http://investor.henryschein.com/phoenix.zhtml?c=74322&p=irol-newsArticle&ID=1222156&highlight=
--------------------------------------------------------------

Bank of West Leasing Parent has 56% loss
BNP Paribas reporting in Paris, France that its net profit sank 56 percent in the third quarter on a 1.1 billion euro ($1.41 billion) loss, primarily due to the world wide financial crisis.
The bank had previously reported profits of $1.l5 compared to 2.03 billion a year in the same quarter.
Pretax earnings at Bancwest, the U.S. consumer-banking unit, fell to 50 million euros from 171 million euros a year earlier. That missed the 128 million-euro estimate of analysts.
In a statement Wednesday, the bank blamed the collapse of U.S. investment bank Lehman Brothers and major Icelandic banks, as well as the impact of rating agencies' downgrade of bond insurers. ions and increase the risk of losses on BNP holdings insured by them.
BNP Paribas have fallen 22 percent this year. BNP Paribas shares closed down 1.5 percent at 57.60 euros ($74.97) in Paris.
Bloomberg reports, "BNP Paribas's shareholders equity rose 9.6 percent since the beginning of the year to 40 billion euros at the end of September, excluding effects from the Fortis acquisition. Capital will be bolstered by selling 2.55 billion euros of subordinated debt to the French government."
--------------------------------------------------------------

Parent of LEAF Third quarter
Resource Capital announces their third quarter 2008 results with net worth going from $271,606,000 to $ 239,101,000; net income was $88,000 for the three months, according to their consolidated statement of operations. Estimated REIT taxable income, a non-GAAP measure, for the three and nine months ended September 30, 2008 was $9.4 million and $30.9 million compared to $10.9 million for the three and nine months ended September 30, 2007, respectively, decreases of $1.5 million (14%).
"-- RCC's commercial finance subsidiary ended the third quarter with
$106.2 million, at cost, in direct financing leases and notes at a weighted- average rate of 9.30%. RCC's leasing portfolio is fully match-funded through a secured term facility, which had a balance of $99.9 million as of September 30, 2008 and a weighted-average interest rate of 5.06%."
"Non-performing Loans and leases have gone from $1,267,000 to $18,668,000..." from September, 2007 to 2008.
Real Estate Loan Portfolio:
| | | | |
| --- | --- | --- | --- |
| "Collateral type | | | |
| Multifamily | | | 32.9% |
| Hotel | | | 26.6% |
| Office | | | 22.0% |
| Retail | | | 13.2% |
| Condo | | | 1.2% |
| Flex | | | 0.8% |
| Self-storage | | | 0.8% |
| Other | | | 2.5% |
| | | | ----------- |
| Total | | | 100.0% |
| | | | |
| --- | --- | --- | --- |
| "Collateral location | | | |
| Southern California | | | 24.2% |
| Northern California | | | 16.6% |
| New York | | | 11.2% |
| Arizona | | | 8.2% |
| Texas | | | 4.9% |
| Florida | | | 4.6% |
| Tennessee | | | 3.9% |
| Washington | | | 3.7% |
| Colorado | | | 3.7% |
| Other | | | 19.0% |
| | | | ----------- |
| Total | | | 100.0% |
| | | | |
Jonathan Cohen, CEO and President of RCC, commented, "The credit quality of our loan portfolio appears to be generally weathering the storm and we are pleased with its performance. We have increased our general reserves, primarily in our bank loan portfolio and took a specific reserve against one loan in our commercial real estate loan portfolio, which prepaid after the end of the quarter at a modest discount -- we were willing to accept this deal to buy other investments in the future at more substantial discounts. As a result of $44.4 million in commercial real estate prepayments during the quarter, we are able to shift loans from our CRE term facility into our CDO structures, utilizing the favorable liabilities in those structures, and simultaneously improving liquidity and de-levering our balance sheet by paying down the CRE term facility. As these prepayments continue to occur, we intend to reinvest at very attractive spreads, look at opportunities to buy our debt at a significant discount and our stock in the market, and generally increase the liquidity of our Company. We also worked hard to eliminate all but $180,000 of short term recourse liabilities."
Full Press Release:
http://biz.yahoo.com/iw/081105/0449730.html
--------------------------------------------------------------

More Marlin News
"On November 5, 2008, the Registrant's wholly-owned subsidiary, Marlin Business Bank, filed an application for membership in the Federal Reserve System, and on the same day the Registrant filed an application with the Federal Reserve to become a bank holding company under the Bank Holding Company Act of 1956, as amended. These filings were done in connection with Marlin Business Bank's application to convert its charter from an Industrial Bank to a state chartered Commercial Bank filed with the Utah Department of Financial Institutions on October 21, 2008."
http://www.snl.com/Cache/c6933943.htm
From SEC filing on third quarter:
"The Company opened its Utah Industrial Bank, Marlin Business Bank, on March 12, 2008. The Bank has funded $59.3 million of leases and loans through its initial capitalization of $12 million and its issuance of $47.2 million in FDIC insured deposits at an average borrowing rate of 4.15%. Quarterly average deposit outstandings were $43.9 million at a weighted average interest rate of 4.13%"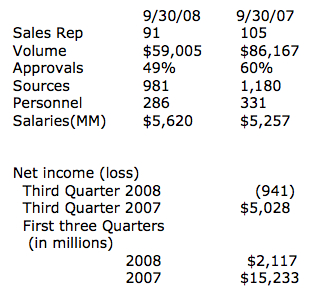 SEC Filing
http://www.snl.com/Cache/6923946.pdf?O=3&IID=4089372&OSID=9&FID=6923946
--------------------------------------------------------------

Leasing Industry Help Wanted
Burbank , California
Credit Analyst
Strong understanding of small ticket leasing; Minimum 2 years experience. Compensation plan $45-$75K salary, full benefits & 401K .
Funding Manager
Small ticket minimum 2 years experience, brokering and discounting leasing transactions. Compensation plan $45-$75K salary, full benefits & 401K .
Contact :Jason Downs: jdowns@capnetusa.com 877.980.0558 EXT. 125
Please see our Job Wanted section for possible new employees.
-------------------------------------------------------------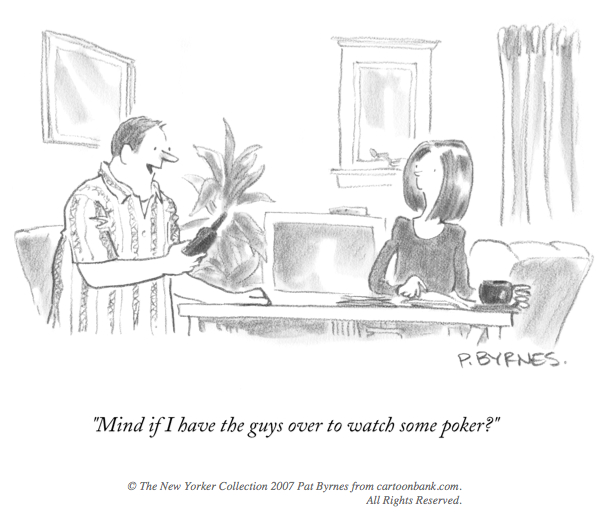 --------------------------------------------------------------

Classified Ads---Asset Management
Asset Management: Atlanta, GA
premier provide accounts receivable management functions from 3rd Party contingency collections to Portfolio Purchasing. Contact George Elliott, National Account Manager. 678-694-9063,
www.westassetmanagement.com


Asset Management: Boston, MA
Nationwide appraisals, remarketing, audits, inspections and more! Over 15-years industry experience and dedicated to deliver personal, prompt, professional services.
Call Chris @ 508-785-1277. Email:chris@dovermanagementgroup.com


Asset Management: Minneapolis, MN
NetSentric provides services to leasing companies: Inspection, Appraisals, Auditing, Warehousing, Repossession, Asset Management, Repairs, Remarketing and Field Service for Electronics and Computing Technology.
Email: jcahill@netsentricinc.com


Asset Management: Monroe, NC
Recover a greater return on your investment. We specialize in the woodworking, pallet, sawmill and forestry industries. Carolinamachinerysales.com/ Melinda Meier (704)288-1904 x103
Asset Management: Nationwide
BUYER/LENDER BEWARE. Don't sign anything until Collateral Verifications Inc. goes onsite, knocks on the door and gets the facts.
http://www.i-collateral.com
Email: mark@i-collateral.com

Asset Management: Orange City, FL
We help Lessors Liquidate un-wanted Assets valued at $750,000+. It's an effective method of Liquidating Assets such as Jets, Planes, Helicopters, Freighters, etc.
Eric R. Sanders
Tel 386-789-9441
www.ValuedAssetSales.com
www.The-RandolphCapital.com
EQPMNTLEASING@aol.com


Asset Management: Oxnard-Hollywood Beach, CA
20 Years Exp. w/Equity Analysis/Placement- Residual Forecasting Methodologies Computer Equipment Assets. Portfolio Mgr. Two Major Leasing Companies/Strong Analyst Background w/Leading Info Services Firm.
E-mail: GregoryMLorenz@aol.com
All "Outsourcing" Classified ads
(advertisers are both requested and responsible to keep their free ads up to date:
http://www.leasingnews.org/Classified/Outsourcing/Outsourcing.htm
How to Post a free "Outsourcing" classified ad:
http://www.leasingnews.org/Classified/Outsourcing/Outsourcing-post.htm
--------------------------------------------------------------

Sales Make it Happen --- by Scott A Wheeler, CLP
The Smart Leasing Professional Will Flourish in 2009 and Beyond
The leasing industry is certainly not immune to drastic changes or challenges in the broader economic markets. However leasing professionals are best prepared because we thrive on change; we embrace new opportunities and we look toward the future rather than to the past. Leasing professionals will lead a positive economic recovery because of our optimism and flexibility in the financial arena. Which group do you fall within?
Is your future based upon?
• The economy needs to turn.
• The funding sources need to revise their criteria.
• My past customers need to start buying equipment again.
• Leasing rates need to be adjusted before my future is brighter.
OR:
Is your future based upon?
• You exploring new opportunities in the market.
• You creating new sales campaigns.
• You visiting more potential clients.
• You offering more services to your clients.
• You working harder and smarter than ever before.
• You building new alliances with new vendors.
• You providing solutions rather than commodities.
• You educating yourself about new products.
• You becoming more active in a leasing association.
• You sitting for the CLP exam.
I hope my point has been made. Your future depends upon your actions today. Outside forces are important and we must be aware and react appropriately to outside forces. However, our time and efforts need to be focused on our own actions and those initiatives which are forward looking and most productive for our long term profitability and short term survival. Leasing professionals are known for their creativity and perseverance. Now may be the time to reinvent ourselves for the future.
Factors are changing quickly. Who would have predicted in July of 2008 that oil prices would drop by more than 50% in less than four months? Are you preparing yourself, your company and your clients for a significant increase in leasing activity in the next three months, or six months, or even twelve months? Many claim that I am too optimistic – but most of those individuals thought that oil would never be below $100.00 per barrel EVER again. When robust leasing activity is reactivated the landscape will be very different - many of your past competitors will be gone, others will be smaller with limited capabilities, many individuals in our industry will be playing catch-up. However, the smart leasing professionals who have worked smart and diligently in the down months (not years) will be in great demand by new lessees, new vendors and new employers.
I am not advocating putting your head in the sand and ignoring the broader economic factors. You need to look beyond the evening news and focus upon where you want to position yourself for 2009 and beyond. I am confident the best in our industry will flourish in the future, they will re-shape their skills and products to meet the future needs of lessees and vendors; and will remain strong entrepreneurs providing excellent services to the commercial clients we serve. Your actions today will build brighter leasing tomorrows.
I would be delighted to hear your individual perspective. I can be contacted at scott@wheelerbusinessconsulting.com . To find out more about my leasing services visit: www.wheelerbusinessconsulting.com
Scott A Wheeler, CLP
Wheeler Business Consulting
Scott@wheelerbusinessconsulting.com
Phone: 410 877 0428
With over twenty-six years of leasing experience and an Executive Masters in Business Administration, Scott is an accomplished senior leasing executive with leadership qualities in marketing and operations. His extensive experience will benefit organizations looking to reach a higher level of profitability and corporate development.
Sales Makes it Happen articles:
http://www.leasingnews.org/Legacy/index.html
--------------------------------------------------------------

FTC Extends Red Flags Compliance Deadline to May 1, 2009
NVLALifeLine
(National Vehicle Leasing Associate Newsletter)

In an unexpected move, the Federal Trade Commission (FTC) announced that it will delay its planned enforcement deadline of the Red Flags Rules to May 1, 2009. The rule, which was designed to deputize lenders and creditors — including auto dealers — in the federal government's campaign against identity theft, went into effect Jan. 1 of this year. The original compliance deadline was Nov. 1.
The FTC explained the decision in an official Enforcement Policy Statement. "Given the confusion and uncertainty within major industries under the FTC's jurisdiction about the applicability of the rule, and the fact that there is no longer sufficient time for members of those industries to develop their programs and meet the Nov. 1 compliance date, the Commission believes that immediate enforcement of the rule on Nov. 1 would be neither equitable for the covered entities nor beneficial to the public. Delaying Commission enforcement of the rule as to the entities under its jurisdiction by six months ... will allow these entities to take the appropriate care and consideration in developing and implementing their programs. It also will give the Commission time to conduct additional education and outreach regarding the rule."
The delay impacts organizations that fall under the FTC's jurisdiction, such as auto dealers. However, organizations such as banks and financial institutions, which fall under the jurisdiction of other regulatory agencies, will still need to have their Red Flags program in place by Nov. 1.
Despite the delayed compliance deadline, dealers are still expected to have policies in place by Nov. 1 to address the two other rules passed in conjunction with the Red Flags Rules. One of the rules covers notices of address discrepancies when a credit bureau is pulled by a dealer. The other mandates that credit and debit card issuers have policies in place to address a change of address.
"There are two tiers of liability for dealers when it comes to the address discrepancy rule," said Michael Goodman, an attorney with Hudson Cook LLP. "First of all, for all users of consumer report info, your burden kicks in when you get a notice of address discrepancy from a credit bureau. You need to have procedures in place to try and resolve the discrepancy. That means going through the identity info you have for the consumer, going through your own records, or using a third-party source to resolve the discrepancy."
The address discrepancy rule also applies to dealers who provide information back to credit bureaus. "If you're a dealer that furnishes info and you get a notice of address discrepancy and you're able to resolve it and you end up doing business with the customer, then you need to report your verified result to the bureau," said Goodman. "This rule also reaches dealers such as buy-here-pay-here operations because they have a continuing relationship with a customer. So they are likely to furnish information to the credit bureau."
Like the Red Flags Rules, the two obligations and related penalties fall under the Fair Credit Reporting Act, which caries fines of up to $2,500 per violation.
"What I've heard is that people who are subject to the [Red Flags Rules] under the FTC's jurisdiction were basically scrambling leading up to Nov. 1 to get into compliance," said Goodman. "I think it's fair to say there were pretty widespread problems meeting that deadline."
--------------------------------------------------------------

Fernando's View: Election-Time Special
Advise & Consent, All the President's Men, the Best Man
Election, Mr. Smith Goes to Washington
With the presidential election having at long last come to a close, the last thing viewers may want is to see politics when they're trying to unwind with a movie. Yet here's a handful of choice DVD releases that prove that ballots and popcorn need not be adversaries.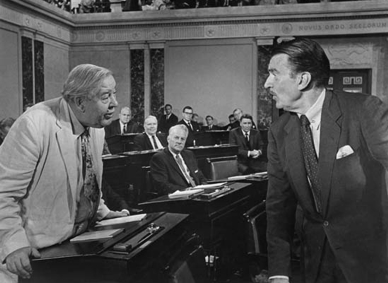 Advise & Consent (Otto Preminger, 1962): The Austrian director Otto Preminger always displayed a knack for controversial subjects, so it was just a matter of time before he brought his caustic irony to Washington, D.C. The film follows the political machinations taking place as the ailing U.S. President (Franchot Tone) announces his controversial nomination of a forthright "egghead" (Henry Fonda) for the White House, with subplots about a colorful Southern senator (Charles Laughton) and a troubled young politician (Don Murray). With a welcome lack of idealization, Preminger provides an astute reminder that the denizens of Capitol Hill are, above all, human beings.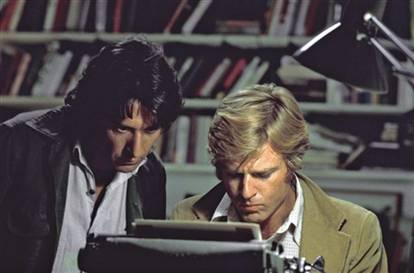 All the President's Men (Alan J. Pakula, 1976): Made when the Watergate scandal was still fresh in the minds of audiences, Alan J. Pakula's dramatization of the crusading reporters who exposed Nixon's dealings is still a knockout piece of cinematic journalism. Following a break-in at the Watergate Hotel, young Washington reporters Carl Bernstein (Dustin Hoffman) and Bob Woodward (Robert Redford) begin an investigation that reveals a world of deception and conspiracy under the White House's placid surface. The process of sniffing out information and illuminating the truth is so vividly rendered that it's no wonder the film is a favorite with professional journalists. Others will simply enjoy the compact, expressive storytelling and the cast's superb performances.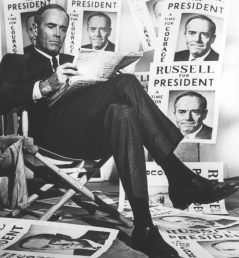 The Best Man (Franklin J. Schaffner, 1964): An acerbic and insightful look at the political clash at a crucial time in American history, this fast-moving account of the race between two frontrunner Presidential candidates hoping to be selected at a convention is also a terrific sample of Gore Vidal's biting brand of satire. The two opponents are the Secretary of State (Henry Fonda) and an ambitious senator (Cliff Robertson), each doing his best to snuff the other's chances for a nomination. Director Franklin J. Schaffner (a couple of years before "Planet of the Apes") keeps things moving at an engaging clip, and Lee Tracy is outstanding as the piquant "hick" President.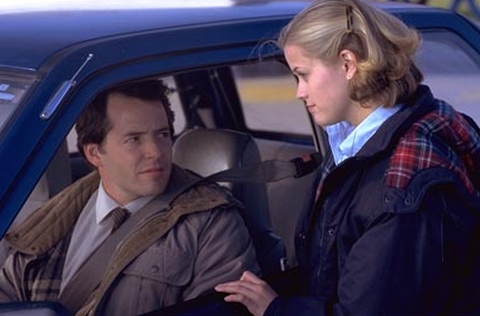 Election (Alexander Payne, 1999): Reese Witherspoon was never better than in Alexander Payne's dark-humored tale of high-school politics. As Tracy Flick, the senior coed running on an all-out mission to get herself elected to student council, she's a wondrous mix of fearsome perkiness and ruthless ambition, stepping on all those in her way to success. Sensing a threat to the school's "democratic process" in this pint-sized bulldozer, her teacher (Matthew Broderick, also excellent) tries to set up a second candidate in a dim-witted jock (Chris Klein), leading to a barrage of wacky and often alarming high-school nightmares. Payne would receive bigger acclaim for "About Schmidt" and "Sideways," but those never equaled this film's bracing venom.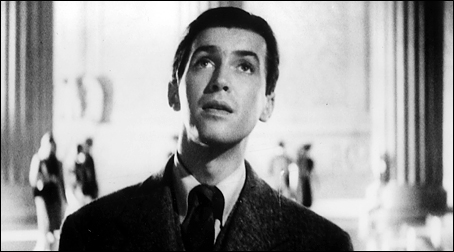 Mr. Smith Goes to Washington (Frank Capra, 1939): Many critics nowadays dismiss Frank Capra ("It's a Wonderful Life") as a creator of corny fantasies, but the truth is that his pictures are much tougher and darker than their comfy reputation would suggest. Capra's account of idealistic Jefferson Smith (beautifully played by James Stewart) and his fall from innocence when he comes to Washington not only shows how vulnerable the political system is to human venality, it also anticipates the government scandals of many years to come. With an extraordinary cast that includes Jean Arthur, Claude Rains and Thomas Mitchell, it's a political film in the greatest sense—aware of injustice yet optimistic about humanity's potential for change.

[headlines]
### Press Release ###########################
--------------------------------------------------------------

News Briefs----
Asian Markets Retreat on Recession Fears
http://www.nytimes.com/2008/11/07/business/07markets.html?_r=1&ref=business&oref=slogin
Some firms can't use equipment tax break
http://www.post-gazette.com/pg/08310/925280-28.stm?cmpid=business.xml
Kosher Iowa meatpacker seeks bankruptcy protection
http://www.businessweek.com/ap/financialnews/D948SNTG0.htm
---------------------------------------------------------------


You May have Missed---
NY: 15 Percent NYC Income Tax Hike On Way?
http://wcbstv.com/local/michael.bloomberg.income.2.856839.html
(This ad is a "trade" for the writing of this column. Opinions
contained in the column are those of Mr. Terry Winders, CLP)
----------------------------------------------------------------


California Nuts Briefs---
Vote for bigger hen cages for could cause big changes
http://www.usatoday.com/money/industries/food/2008-11-05-farm-animals-humane_N.htm
----------------------------------------------------------------


"Gimme that Wine"
Chateau Montelena Announces Termination of Sale Agreement With Reybier Investments
http://biz.yahoo.com/prnews/081105/aqw034.html?.v=75
Taking Champagne Back to Its Roots
http://www.nytimes.com/2008/11/05/dining/05pour.html?ref=dining
Record month for wine exports for New Zealand Wine
http://www.stuff.co.nz/4751183a13.html
Wines Shipped in Lighter Bottles
http://www.environmentalleader.com/2008/11/04/wines-shipped-in-lighter-bottles/
New Koch lawsuit to go ahead
http://www.decanter.com/news/271423.html
Wine Prices by vintage
http://www.winezap.com
http://www.wine-searcher.com/
US/International Wine Events
http://www.localwineevents.com/
Winery Atlas
http://www.carterhouse.com/atlas
Leasing News Wine & Spirits Page
http://two.leasingnews.org/Recommendations/wnensprts.htm
The London International Vintners Exchange (Liv-ex) is an electronic exchange for fine wine.
http://www.liv-ex.com/
----------------------------------------------------------------

Today's Top Event in History
1860 - Former Illinois congressman Abraham Lincoln defeated three other candidates for the United States presidency, a Republican victory over the divided Democrats. Hannibal Hamlin was elected vice president. The electoral vote was Lincoln, 180: John C. Breckinridge, southern Democrat,72: John Bell, Constitutional Union candidate, 39: Stephen A. Douglas, Democrat, 12. The popular vote was Lincoln 1,866,252: Douglas 1,375,157: Breckinridge, 848,781: Bell, 589,581.
[headlines]
----------------------------------------------------------------

This Day in American History
1796-The first presidential election in which more than one candidate declared for the presidency, in which John Adams received 71 electoral votes and was elected president, and Thomas Jefferson received 68 electoral votes and was elected vice-president. In the elections of 1789 and 1793, George Washington was the only avowed presidential candidate.
1804-The first presidential election in which more than one candidate declared for the vice-presidency. Prior to the adoption of the 12th Amendment to the constitution on September 25,1804, the candidate for president receiving the highest number of votes became president, and the candidate receiving the second highest number became vice president. Thomas Jefferson and George Clinton were the candidates of the Democratic-Republican Party and Charles Cotesworth Pinckney and Rufus King the candidates of the Federalist Party.
1854-Birthday of conductor/composer John Phillips Sousa, remembered for stirring marches such as "The Stars and Stripes Forever," "Semper Fidelis," "El Capitan," born at Washington, DC. Died at Reading, PA, Mar 6, 1932
1860 - Former Illinois congressman Abraham Lincoln defeated three other candidates for the United States presidency, a Republican victory over the divided Democrats. Hannibal Hamlin was elected vice president. The electoral vote was Lincoln, 180: John C. Breckinridge, southern Democrat,72: John Bell, Constitutional Union candidate, 39: Stephen A. Douglas, Democrat, 12. The popular vote was Lincoln 1,866,252: Douglas 1,375,157: Breckinridge, 848,781: Bell, 589,581.
1861-Jefferson Davis was elected to a six year term of the Confederate States of American.
http://memory.loc.gov/ammem/today/nov06.html
1861-Birthday of James Naismith, inventor of the game of basketball was born at Almonte, Ontario, Canada. Died at Lawrence, KS, Nov 28, 1939. Inducted into the Basketball Hall of Fame in 1959. Basketball became an Olympic sport in 1936.
1868-Red Cloud, a chief of the Oglala Sioux, became the first Native American to win territorial concessions from the federal government. After years of leading successful assaults against U.S. forts in the Powder River area of Montana, Red Cloud signed a treat at Fort Laramie. The treaty provide for the abandonment of Forts Reno, Kearny, and C.F. Smith.
1869-The first Intercollegiate football contest in the world was played at Rutgers Field, New Brunswick, NJ. Captain William Stryker Gummere '70 of Princeton University ( later chief justice of New Jersey) challenged Captain William James Leggett of Rutgers to a friendly game. Each team consisted of 25 men. The rules were that each goal constituted a game and that six games would decided the match, which lasted one hour. The first team to score six goals was Rutgers, while Princeton scored four.
1888 - Benjamin Harrison of Indiana won the presidential election, beating incumbent Grover Cleveland on electoral votes although Cleveland led in the popular vote. Cleveland basically sat at the White House, thinking he had the election in the bag. He came back next term to take the presidency back. Levi P.Morton was elected vice president. The electoral vote was Harrison, 233: President Grover Cleveland, the Democratic candidate,168. The popular vote was Harrison 5,444,337: Cleveland 5,540,050: Clinton B. Fisk, Prohibition candidate, 250,125: Alson J. Streeter, Union Labor candidate, 146,897: Robert H. Cowdrey, United Labor candidate, 2808. In congressional elections the Republicans kept their 38-37 majority in the Senate and gained 14 seats in the House to take a 166-159 majority.
1888-Birthday of John George Taylor Spink, sports publisher born at St. Louis, MO. Spink inherited management of "The Sporting News" upon the death of his father in 1914. He made the weekly newspaper into the "Bible of Baseball," a trade paper of indispensable value to all those connected with the game. Spink was a baseball insider: his publication not only reported on what had happened, but also advocated what should happen. Died at St. Louis,Dec. 7, 1962.
1900 - President McKinley was re-elected, beating Democrat William Jennings Bryan. Theodore Roosevelt, Republican of New York, was elected vice president. The electoral vote was McKinley,292: William Jennings Bryan of Nebraska, candidate on the Democratic and Populist tickets, 155. The popular vote was McKinley, 7,219,530: Bryan 6,358,071: John G. Woolley of Illinois, Prohibition candidate, 209,166: Eugene V. Debs of Indiana, Social Democratic candidate, : 94,768: and Wharton Barker of Pennsylvania, middle-of the road Populist, 50,232. In congressional elections both major parties gained Senate seats from the minor parties, the Republicans taking a 55-31 majority, with four seats held by minor
parties. In the House the Republicans led 197-151, with nine seats held by minor parties.
1902-Birthday of singer Juanita Hall, Keyport, NJ
http://www.emusic.com/cd/10603/10603205.html
1913-Birthday of arranger/trumpet player Andy Gibson, Zanesville, OH
http://www.artistdirect.com/music/artist/bio/0,,435442,00.html?artist=
Andy+Gibson
1916—Bandleader Ray Conniff Birthday, born Attleboro, MA
1921-piano player Jimmy Lyon Birthday, Camden, NJ
1928 - Herbert Hoover was elected United States president in a landslide Republican victory. Charles Curtis was elected vice president. The electoral vote was Hoover, 444: Alfred E. Smith, Democratic candidate, 87. The popular vote was Hoover, 21,392,190: Smith, 15,016,443. Normal Thomas, Socialist candidate, 267,835: William Z. Foster, Workers' Party candidate 48,228: Vern L. Reynolds, Prohibition candidate, 20,106: frank E. Webb, Farmer Labor candidate, 6391. In congressional elections the Republicans increased their majorities in both houses, leading in the Senate 56-39, with one seat going to a minor party, and controlling the House 267-167, with one seat held by a minor party.
1928 - Jacob Schick patented the first electric razor.
http://iavbbs.com/gflinn/schick.htm
1929-pianist Francy Boland birthday, Namur, Belgium
http://www.jazzinbelgium.org/mus/boland.htm
http://jazzphotography.us/picsites/boland01.htm
http://www.allaboutjazz.com/reviews/r1002_062.htm
http://www.pricegrabber.com/search_getprod.php/masterid=535362401/
ut=0cea047573c75653
1934-The first professional football game in which 10 touchdowns were made took place at Temple Stadium, Philadelphia, PA, when the Philadelphia Eagles defeated the Cincinnati Reds 64-0. Three touchdowns each were made by Homer "Swede" Hanson and Joseph Carter and one each by Edward Matesic, Edward Storm, Marvin Ellstrom, and Roger "Red" Kirkman.
1935-Benny Goodman begins engagement at Congress Hotel, Chicago. Original one-month contract extended six months, ending May 23, 1936.
1936-Woody Herman's new band first records, Decca.
1945-Ensign Jake C. West in an FR-! Fireball on the escort aircraft carrier "Wake Island" off San Diego, CA, made the first jet-propelled landing on an aircraft carrier. The Fireball, a Ryan-built navy fighter plane, was powered by both turbojet and a conventional reciprocating engine, and normally used its reciprocating power plant for takeoff and landing, switching over to the jet as either an exclusive or a supplementary propulsive force once it was in the air. As West was landing, the reciprocating engine power failed, and he landed using jet power.
1945---Top Hits
Till the End of Time - Perry Como
I'll Buy that Dream - The Pied Pipers
That's for Me - Dick Haymes
With Tears in My Eyes - Wesley Tuttle
1947—"Meet the Press" premiers on TV. "Meet the Press" holds the distinction of being the oldest program on TV. The show has changed its format little since it began: a well-known guest (usually a politician) is questioned on current, relevant issues by a panel of journalists. The moderators throughout the years have included Martha Rountree, Lawrence E. Spivak, Ned Brooks, Bill Monroe, Marvin Kalb, Chris Wallace, Garrick Utley, and Tim Russert.
1948 - Glenn Frey of the Eagles is born in Detroit. He has two solo hits that reach No. 2 on Billboard's Hot 100: "The Heat Is On" and "You Belong to the City."
1948 - No. 1 Billboard Pop Hit: "Buttons and Bows," Dinah Shore.
1949-Trumpet player Arturo Sandoval born Havana, Cuba
http://www.panplayers.com/panpage1.htm
http://www.vervemusicgroup.com/artist.aspx?aid=2727
http://www.arturosandoval.com/Biography.asp
1950--*REEM, ROBERT DALE Medal of Honor
Rank and organization: Second Lieutenant, U.S. Marine Corps, Company H, 3d Battalion, 7th Marines, 1st Marine Division (Rein.). Place and date: Vicinity Chinhung-ni, Korea, 6 November 1950. Entered service at: Elizabethtown, Pa. Born: 20 October 1925, Lancaster, Pa. Citation: For conspicuous gallantry and intrepidity at the risk of his life above and beyond the call of duty as a platoon commander in Company H, in action against enemy aggressor forces. Grimly determined to dislodge a group of heavy enemy infantry units occupying well-concealed and strongly fortified positions on commanding ground overlooking unprotected terrain. 2d Lt. Reem moved slowly forward up the side of the ridge with his platoon in the face of a veritable hail of shattering hostile machine gun, grenade, and rifle fire. Three times repulsed by a resolute enemy force in achieving his objective, and pinned down by the continuing fury of hostile fire, he rallied and regrouped the heroic men in his depleted and disorganized platoon in preparation for a fourth attack. Issuing last-minute orders to his noncommissioned officers when an enemy grenade landed in a depression of the rocky ground in which the group was standing, 2d Lt. Reem unhesitatingly chose to sacrifice himself and, springing upon the deadly missile, absorbed the full impact of the explosion in his body, thus protecting others from serious injury and possible death. Stouthearted and indomitable, he readily yielded his own chance of survival that his subordinate leaders might live to carry on the fight against a fanatic enemy. His superb courage, cool decisiveness, and valiant spirit of self-sacrifice in the face of certain death reflect the highest credit upon 2d Lt. Reem and the U.S. Naval Service. He gallantly gave his life for his country.
1951 -record snowfalls Snow fell from the Texas panhandle to the Lower Great Lakes, leaving record totals of 12.5 inches at Saint Louis MO, and 14.1 inches at Springfield MO. Other heavier snowfall totals included 20 inches at Nevada MO, 13.5 inches at Sedan KS, 13 inches at Decature IL, and 10 inches at Alva OK. In the Saint Louis area, up to 20 inches was reported in Washington County.
1953---Top Hits
Vaya Con Dios - Les Paul & Mary Ford
You, You, You - The Ames Brothers
Ebb Tide - The Frank Chacksfield Orchestra
I Forgot More Than You'll Ever Know - The Davis Sisters
1953 - An intense east coast storm dumped 27 inches of snow in the Pennsylvania mountains, 11 inches in Harrisburg, PA, 8 inches in Philadelphia, 4 inches in Washington, D.C. and 3 at Richmond, VA. Winds gusted to 98 mph at Block Island, RI.
1955-Maria Owings Shriver (Schwarzenegger) birthday, broadcast journalist ("Today"), wife of governor-elect of California, born Chicago, IL.
1956 - President Eisenhower was re-elected, beating Democrat Adlai E. Stevenson in a landslide. Eisenhower was the first Republican president to win reelection since William McKinley in 1900. Although Eisenhower carried 41 states, the Democrats retained control of both houses of Congress. The electoral vote was Eisenhower, 457: Adlai E. Stevenson, Democrat of Illinois, 74. The popular vote was Eisenhower, 35,387,015: Stevenson, 25,875,408. IN congressional elections the Democrats gained one Senate seat for a 49-47 majority. In the House they gained one seat for a 233-200 majority.
1959---James Darren launched a second career as a singer when "Goodbye Cruel World" entered the Billboard chart, where it would reach #3.
1961 - Strong Santa Ana winds fanned the flames of the Bel Air/Brentwood fires in southern California destroying many homes. Burbank reported a relative humidity of three percent
1961---Top Hits
Big Bad John - Jimmy Dean
Fool #1 - Brenda Lee
This Time - Troy Shondell
Walk on By - Leroy Van Dyke
1961-Jimmy Dean's "Big, Bad John" becomes the 100th US number one single of the Rock and Roll era. It would prove to be his only chart topper, although he would have another top ten record with "P.T. 109" the next year. Jimmy wrote the song in an hour and a half, while flying to Nashville for a recording session.
1961-After making a generation of girls swoon over his role as Moondoggie in the film Gidget.
1962-The first president with a brother in the Senate was John Fitzgerald Kennedy, whose brother Edward Moore Kennedy was elected to fill his unexpired term as senator from Massachusetts after he was elected president.
1965-The Animals' "It's My Life" is released.
1965-Bill Graham, who will become one of rock's most powerful entrepreneurs, produces his first rock concert at the Fillmore Auditorium in San Francisco. The show features the Grateful Dead, Jefferson Airplane and the Charlatans.
1965-The Animals' "It's My Life" is released.
1967-"The Phil Donahue Show" premiered on TV. The forerunner of Oprah, Jerry, Montel, etc., this first talk show with audience participation went on the air this date at Dayton, OH. The first guest interviewed by host Phil Donahue was atheist Madelyn Murray O'Hair. In 1980 the program went national: it moved to Chicago in 1974 and to New York in 1985. In later years the program was titled, "Donahue." After winning 19 Emmys Awards, the show left daytime TV in 1966. In 2002, he returned to the airways, but in the age of "realism" and "survival," and loyal followings for other popular talk shows, the show flopped. His fans had moved on.
1968 - Richard Nixon was elected 37th pres of US, defeating Hubert Humphrey.The Democrats went through a grueling primary campaign. Eugene McCarthy, an early opponent of the war in Vietnam, almost upset President Johnson in the New Hampshire primary. This convinced Johnson not to run for re-election. At that point Vice President Humphrey announced his candidacy for the nomination. A primary battle followed, with Robert Kennedy pulling in the lead until his assassination. At this point Humphrey was able to sew up the nomination. He was nominated on the first ballot at a tumultuous convention in Chicago. The rioting and the police actions outside the convention hall dominated the news coverage and did not get the Humphrey campaign off to a good start. Nixon began the campaign as the front runner, with a clear lead. He campaigned against rising crime and claimed he would restore "law and order". Nixon also instituted the Southern policy, taking advantage of Southern voters resentments at civil rights legislation passed by the Johnson administration it successful received support from what had been a solidly democratic south. Toward the end of the campaign as Humphrey became more critical of Johnson's handling of the war, the lead narrowed. It did not narrow enough to stop a Nixon victory however.
1968--First day of San Francisco State College strike.
1969---Top Hits
Suspicious Minds - Elvis Presley
Wedding Bell Blues - The 5th Dimension
Baby It's You - Smith
The Ways to Love a Man - Tammy Wynette
1972-Deep Purple's "Machine Head" LP goes gold.
1973-Coleman Young elected mayor of Detroit, becoming one of the first two Black mayors of city with over a million citizens. Died November 29, 1997
http://www.e-portals.org/Young/young.htm
http://www.is.wayne.edu/mnissani/elephant/young.htm
http://www.cnn.com/US/9711/29/young.obit.pm/
1973-Thomas Bradley elected mayor of Los Angeles at a time when Blacks represented only 15% of the LA electorate, becoming one of the first two Black mayors of city with over a million citizens. Died September 2, 1998
http://www.rootsweb.com/~txrober2/TOMBRADLEY.htm
http://www.sfgate.com/cgi-bin/article.cgi?file=/chronicle/archive/
1998/09/30/MN27383.DTL
1975-"Good Morning, America" premiered on TV. This ABC morning program, set in a living room, is a mixture of news reports, features and interviews with newsmakers and people of interest. It was the first program to compete with NBC's "Today" show and initially aired as "A.M. America." Hosts have included David Hartman, Nancy Dussault, Sandy Hill, Charles Gibson, Joan Lunden, Lisa McRee, Kevin Newman and Diane Sawyer.
1977---Top Hits
You Light Up My Life - Debby Boone
Nobody Does It Better - Carly Simon
Boogie Nights - Heatwave
I'm Just a Country Boy - Don Williams
1982--The Oscar-winning song from the movie An Officer and a Gentleman, "Up Where We Belong" by Joe Cocker and Jennifer Warnes, lead the US hit parade. Although their contrasting styles complimented each other perfectly, the singers had never met each other until the day they recorded the song.
1984- Madeline M. Kunin, by a margin of 4,000 votes is elected governor of Vermont. Arlene Violet, a former Roman Catholic nun, becomes the first woman to be elected Attorney General of Rhode Island.
http://www.ed.gov/offices/ODS/kunin.html
http://www.amazon.com/exec/obidos/tg/detail/-/0517178605/qid=1068005260/sr=
1-1/ref=sr_1_1/104-6431180-5019133?v=glance&s=books
1984 - President Ronald Reagan was re-elected. President Reagan faced no opposition to his re-nomination as the Republican nomination for President. Senator Walter Mondale Jimmy Carter's Vice President was the front runner throughout the election campaign. His most serious opposition was Senator Gary Hart of Colorado, who ran on a theme of new ideas. A photograph with the married man on a boat named "Monkey Business" with Donna Rice threw him out of the race. On the personal level Reagan won his debates with Mondale by using humor to successfully parry one of Mondale criticisms- that he was too old, by stating during the debate that he would not use age as issue- he would not criticize Mondale's youth and inexperience. Reagan won the election with an 18 point margin.
1985---Top Hits
Part-Time Lover - Stevie Wonder
Miami Vice Theme - Jan Hammer
Head over Heels - Tears For Fears
Some Fools Never Learn - Steve Wariner
1986 - For the fall 1988 season, WOR-TV in Secaucus, New Jersey paid $182,000 per episode of "The Cosby Show". The price was a record for a syndicated show, beating previous marks of $80,000 per show for "Cheers".
1986 -- Seattle wide receiver Steve Largent catches a pass in his 128th straight game, breaking the NFL record for most consecutive games with a reception.
1987 - High winds in the northeastern U.S., turning a recent warm spell into a distant memory, gusted to 63 mph at Rhode Island. Squalls resulting from the high winds produced five inches of snow at Marquette MI and seven inches at Rome NY. A storm in the southwestern U.S. brought heavy snow to some of the higher elevations of Arizona, Colorado and Utah.
1988 - A powerful storm in the northern Great Lakes drops 2 feet of snow along the shore of Lake Superior and 3 feet in the Porcupine Mountains of Upper Michigan. Marquette established a November record with 17.3 inches in 24 hours.
1989 - Unseasonably warm weather prevailed in the south central and southeastern U.S. Nine cities from Florida to Oklahoma and Texas reported record high temperatures for the date as readings warmed into the 80s. The high of 89 degrees at the Dallas/Fort Worth Airport in Texas equaled their record for November.
1993--Meat Loaf had the number one song in the US with "I'd Do Anything for Love (But I Won't Do That)". It was the first we'd heard from him since his giant hit album, "Bat Out Of Hell" in 1977.
1995 - Art Modell, the owner of the Cleveland Browns, announced plans to move the team to Baltimore.
2002- Citing Dusty Baker's reluctance to stay with the organization, an unhappy general manager Brian Sabean announces the Giant skipper of the last 10 years will not be back to manage in San Francisco next season. The NL pennant-winning skipper joins the Chicago Cubs, but after a losing season in 2006, is also let go.
--------------------------------------------------------------

SuDoku
The object is to insert the numbers in the boxes to satisfy only one condition: each row, column and 3x3 box must contain the digits 1 through 9 exactly once. What could be simpler?
http://leasingnews.org/Soduku/soduko-main.htm
--------------------------------------------------------------

Daily Puzzle
How to play:
http://www.setgame.com/set/puzzle_frame.htm
Refresh for current date:
http://www.setgame.com/set/puzzle_frame.htm
--------------------------------------------------------------


http://www.gasbuddy.com/
http://www.gasbuddy.com/GB_Map_Gas_Prices.aspx
http://www.gasbuddy.com/GB_Mobile_Instructions.aspx
--------------------------------------------------------------

Weather
See USA map, click to specific area, no commercials
--------------------------------------------------------------

Traffic Live---
Real Time Traffic Information
You can save up to 20 different routes and check them out
with one click, or type in a new route to learn the traffic live.
--------------------------------