VENDOR SALES SPECIALISTS
LEASING SALES PROFESSIONALS
Like selling vendor programs and large transactions?
Enjoy international financing programs?
Prefer the advantages of a commission only environment with the security of health and welfare benefits?
CLICK HERE to find out how to have fun again.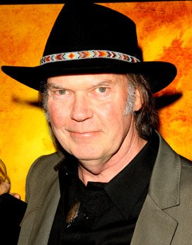 Wednesday, November 12, 2008
Headlines---
Alert---Computer Vendor, Dallas, Texas
Classified ads---Operations
"I never skipped town! "
Brian Montgomery NAELB Regional Meeting
Bank Beat by Christopher Menkin
Cartoon---Bank Returned Check
Classified Ads---Back Office
Alexa Report on Leasing Web Sites
Top Stories---November 3--November 7
Classified Ads---Help Wanted
FTC Press Release/IFC Credit Settlement
Cartoon--Starbucks
Leasing #102 by Terry Winders CLP
"Know what you are leasing or else!"
Fannie, AIG Struggling After Federal Takeover
Aircraft-leasing unit of Bank of China $1 BB
Circuit City to close all Stores: Files BK
BK talk as GM shares hit 65-year low
News Briefs---
You May have Missed---
California Nuts Brief---
"Gimme that Wine"
Today's Top Event in History
This Day in American History
SuDoku
Daily Puzzle
GasBuddy
Weather, USA or specific area
Traffic Live----
######## surrounding the article denotes it is a "press release"
------------------------------------------------------------------

Alert---Computer Vendor, Dallas, Texas
One of Lease Police newest subscribers recently uncovered a new computer fraudulent vendor located in the Dallas, Texas, area. They reportedly appear to have migrated from the Atlanta area and use several corporate aliases and state jurisdictions. According to Bernie Boettigheimer, CLP, founder of Leasing Police, "here have been three early defaults in the $30,000 range and all lessees are gone or never existed. The lessees were all located in Georgia. LeasePolice also allows subscribers to report potential high risk vendors. This causes us to initiate a review of the reported company and if verified, a 'High Risk Alert' is then issued.
"Subscriber initiated alerts help augment the lease performance data in finding these 'High Risk Vendors'," he added.
At present, Lease Police has over 250 Subscribers, 150 are funders who finance in excess of $1 Billion monthly. Funding subscribers are required to give some lease performance data on their repossessions so LeasePolice.com can match repossessions with the Vendor and thus further identify even more suppliers who are causing high losses for our industry.
Lease Police has been in operation for two years, the first year was spent primarily setting up the software, running through the data, matching data correctly, and improving the programs functionality. Bernie Boettigheimer, CLP initiated program service in April last year.

"The thing that bothers me most is that I can protect those subscribers who use us day-to-day, but those who do not and those who are not subscribers are just "playing Russian Roulette with their Portfolio," he said."Initially, we knew we would be concentrating on fraud as that provided immediate returns for our customers, but after we got into full operation, we always had verifying vendor performance as our top priority.

Our emphasis is mainly on vendors. Experian, Equifax, Trans Union, D&B, Paynet, and Accurint et al. do a credible job on lessees, but they all have a major gap in covering the vendors of equipment. While LeasePolice does track repossessions for Lessees and our subscribers can certainly use the program for this purpose, we feel our main contribution to the industry is matching repossessions with the vendors that produced these non-performing contracts.

History has shown that the vendor is involved in eight out of ten cases where fraud is found. By matching repossessions with the vendors involved in the lease, we can not only alert our subscribers to potential frauds, but we can also help them avoid non-fraudulent vendors that just produce a lot of bad deals. Our scoring system uses an algorithm that analyzes lease performance data and assigns a score for every vendor. By focusing on vendors, we feel we fill a very large gap in the credit review process that other services do not cover."
Leasing News readers, who have a computer/high tech vendor located in the Dallas, Texas area, are highly recommended to contact Bernie Boettigheimer, CLP, and learn more. Current Lease Police users should search the LeasePolice.com database prior to approving or funding any transaction. Lease Police finds these groups fast, and it appears with the downturn in the economy, more vendors are becoming desperate for cash, and when they become desperate, they are more willing to bend their morals. The latest computer vendor operation is the latest of computer fraud groups uncovered in Oklahoma City, Greensboro, N.C and Los Angeles. They play on our willingness to replace sound credit investigation with speed and little disclosure.

Leasing News strongly supports LeasePolice.com, which has the largest database of active vendors who have engaged in leasing in the United States. With over 25,000 active vendors and over 200 identified "High Risk" vendors in our database, they offer the most comprehensive database of active vendors who offer leasing to their customers.

For more information www.leasepolice.com. Or give Bernie a call. He retired as a funder to put this program together and has extensive knowledge of what every funder needs to know about vendors.
Bernie Boettigheimer, CLP
President
Lease Police, Inc.
972-361-8111
972-692-8091-fax
214-549-3426-cell
bernieb@leasepolice.com
--------------------------------------------------------------

Classified ads---Operations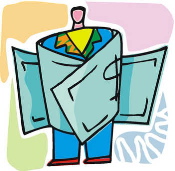 Santa Barbara, CA
Former LEAF & Santa Barbara Bank & Trust employee with 5 years of credit and operations experience available to work remotely. Willing to occasionally travel.
Email: sb.leasing@live.com
For a full listing of all "job wanted" ads, please go to:
http://www.leasingnews.org/Classified/Jwanted/Jwanted.htm
To place a free "job wanted" Leasing News ad:
http://www.leasingnews.org/Classified/Jwanted/Jwanted-post.htm
ELFA Career Center: Job Seekers (free):
http://careers.elfaonline.org/search.cfm
--------------------------------------------------------------

"I never skipped town! "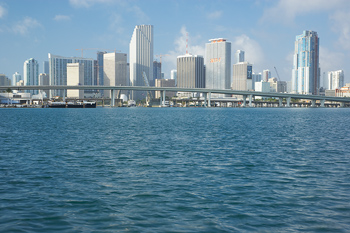 Jeffrey Maricle of Global Funding LLC, Clearwater, Florida, denies skipping town as reported by both SunCoast News and News Channel 8 last week. He states he has done interviews with SunCoast News, and many others; in fact, has now hired a public relations firm to get his side of the story out. He admits he has closed the doors of Global Funding at 14450 46th Street N, Suite 104, Clearwater, Florida. He says it is no secret that his company is "basically out of business."

"I am trying to finish up some of the matters, but definitely we are not seeking any new business," he told Leasing News in an exclusive interview. He stated the reports are right that he moved several times, as he first started out of his house with his wife, grew to 4, then 6, then 12 employees and at the 46th Street location had 18 employees and at one time was receiving 83 applications a week. He was not evading anyone by moving. He was growing his business.

He said the corporation started in 2003; he purchased it in 2005, primarily with some vendors and forms, and went through the Wildwood Financial School to learn more about leasing and build his business. He said he followed what he learned at Wildwood, and speaks highly of the program and the current information and services provided by the National Association of Equipment Leasing Brokers (NAELB) for people new in business.

His company began concentrating in construction equipment, but primarily grew into truck and trailer financing working exclusively with vendors. He eventually dealt with twelve funding sources, as he explained it, Tier 1 to Tier 5, with Tier 4 and Tier 5 requiring extra collateral and high rates ( the company had 2-3 funding sources in the last category, he stated.)

His greatest success came from an interview form that he developed to ask questions of applicants to find out what tier they belonged in. He said as long as the answers were honest, his company knew where to place the trucking finance applications. He originally said the questions were geared to learn if they were wasting their time or could possibly place the applicant. The form grew almost into a pre-approval, he stated, knowing which Tier to send the application to.

In fact, the form worked so well, Jeff Maricle said they often submitted it with the application and other information as specific funders he said found it very helpful in making their decisions.

It was his intention from day one to grow the business, not just collect "advance rentals, " to service the customers and vendors as he had learned at Wildwood Financial and to follow the ethics at NAELB.

He says his problems started with a few complaints to the Florida attorney generals office that he thought he was resolving. He says they mostly involved lessees who were approved, but either the conditions of the approval changed due to material changes in what was presented to them by the applicant or the applicant no longer wanted to lease or finance. He offered partial refunds. When the local TV station learned about the complaints, it hit the fan he said just at the time he was also having serious problems with one of his main funding sources.

The problem came to a head when SunBridge Capital, Fairview, Kansas, was not funding transactions they approved, he explained. He claims at one time he was doing "seven figure" business at a time with SunBridge Capital. He then could not find a source for the Tier 3 credits that he had received approvals from SunBridge Capital and when they stopped giving approvals during this time, it affected his relationship with both vendors and customers as well as his companies own cash flow. Some he got re-approved, but with different terms and conditions. The applicants and vendors were not happy and he knew it. Some accepted the new terms, others did not, and credit also changed as the trucking industry was having its problems, too.

Calls to SunBridge Capital by Leasing News to learn their side of the story were not returned. The problems at this period of time regarding SunBridge Capital were acknowledged by them and have been reported at Leasing News. *

Jeff Maricle states at the time up to 2% of his "files" not being funded, which became 30 disputed transactions. Also around this time he had collected 33 complaints with the Better Business Bureau, some resolved, some partially resolved, a number not "satisfactory." He also volunteered that he was "kicked out" of NAELB for not paying his dues (This was in June, six months after the due date) and was using NAELB services he admits. Leasing News was unable to obtain the reason(s) from NAELB why Global Funding was "kicked out," as described by Jeff Maricle.

It should be noted that while the Better Business Bureau rated Global Funding "unsatisfactory," listed are many attempts by both parties trying to resolve their dispute with both satisfactory and unsatisfactory resolutions. Validation of his description of this can be read in the BBB report. *

According to Jeffrey Maricle, at this point the local news and television station began running stories of complaints of not return "deposits" and "advance rentals." With the ability not to fund leases, time spent in trying to resolve accounts, returning of funds, anger by both customers and vendors, he said he no longer could financially support the operation and was forced to close it down. He said it was more than the loss of money,
but many good people he had hired, knew the operation, and had become a "family."

He states he is still trying to resolve the complaints and would like to get back into leasing. It was never his intention to keep "advance rentals" or "deposits," stating he returned over 90% in full and the rest were partials or agreed upon with the applicant. He has not skipped town. He wants to work out the disputes.
* First SunBridge Capital story:
http://www.leasingnews.org/archives/July%202008/07-14-08.htm#sun
* Global Funding BBB Report:
http://westflorida.bbb.org/WWWRoot/Report.aspx?site=47&bbb=0653&firm=90018469
Tampa Bay Online:
Truckers: Clearwater Firm Doesn't Honor Contracts
http://www2.tbo.com/content/2008/oct/30/truckers-say-clearwater-firm-doesnt-honor-contract/
Clearwater Firm Clears Out Amid Investigations, Suits
http://www2.tbo.com/content/2008/nov/03/clearwater-firm-clears-out-amid-investigations-law/
Leasing News Article:
Global Funding Skips Town
http://www.leasingnews.org/archives/November%202008/11-06-08.htm#global
--------------------------------------------------------------

Brian Montgomery NAELB Eastern Regional Meeting
Atlanta, Georgia - November 14-15, 2008
Registration is available at the door!!!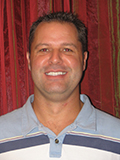 Brian Montgomery, Express Funding Solutions, former president of the National Association of Equipment Leasing Brokers, will be covering the 2008 East Coast Conference for Leasing News. He has written about the 2007 NAELB Conference and UAEL Conference in the past and did such an excellent reporting, Leasing News has prevailed upon him again.
Brochure and Conference Information:
http://leasingnews.org/PDF/NAELB_Eastern_Mtg.pdf
Renaissance Concourse Hotel
One Hartsfield Centre Parkway
Atlanta, Georgia 30354 USA
Phone: 1-404-209-9999
Fax: 1-404-305-2343
Sales: 1-404-704-8620
Sales fax: 1-404-506-9087
Toll-free: 1-888-639-6710
It should be noted NAELB is trying something new: 28 brokers have appointments at a special regional broker table regarding getting a deal done.
The booth will be available only during the exhibit time for brokers to bring a deal that has previously been declined and discuss what went wrong with a veteran broker. This is a once in a lifetime opportunity for an NAELB member to sit down with a select group of hand picked veterans and discuss one-on-one what they could have done differently.
Exhibitors:
(Updated October 23, 2008)
ACC Capital Corporation
Affiliated Investment Group, Inc.
Allegiant Partners Incorporated
Amerisource Funding
Axis Capital, Inc.
Balboa Capital
Bank of the West
Bankers Capital
Bryn Mawr Funding
BSB Leasing, Inc.
CFC Investment Company
Court Square Leasing Corporation
Dakota Financial, LLC
Enterprise Funding Group
Equipment Finance Partners
Equipment Lessors Protection Association
Evans National Leasing
Facteon
Financial Pacific Leasing
First Federal Leasing
First Funds
GreatAmerica Leasing
instaCOVER
LEAF Financial Corporation
Marlin Leasing
Mesa Leasing, Inc.
MicroBilt Corporation
OFC Capital
OneWorld Leasing, Inc.
P & L Capital Corporation, Inc.
Pawnee Leasing Corporation
Pentech Financial Services, Inc.
Pinnacle Business Finance
Pioneer Capital Corporation
PredictiFund
Preferred Business Solutions
Puget Sound Leasing
SunBridge Capital, Inc.
TEAM Funding Solutions
TimePayment Corporation
Union Capital Partners
U.S. Bank Manifest Funding Services
Varilease Financial, Inc.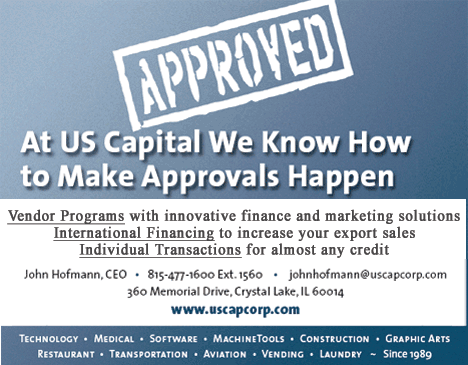 --------------------------------------------------------------

Bank Beat by Christopher Menkin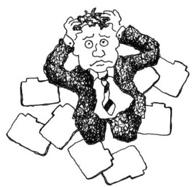 American Express has received approval from the Federal Board of Governors to convert its industrial bank in Salt Lake City, Utah into a bank holding company. Citing "unusual and exigent circumstances," the Fed moved to grant American Express expedited approval and waived public notice of the proposal. It then makes itself available for federal assistance, loans, and access and other federal money as all federal banks now enjoy.
Bank of America Corp., will not sue Merrill Lynch brokers who leave to join rivals and bring clients with them, according to Reuters who reportedly has seen internal memo's on the subject. The New York Post had a story that Leasing News brought to readers attention ( in fact, made the top ten list) that as many as a 3,500 to 5,000 of the current 16,800 Merrill Lynch brokers are planning to leave due to salary and bonus issues.
Reuters reports the BofA agreement will "allow" brokers to take their current clients with one of the conditions of the new employer be aware of the signed agreement with Merrill Lynch. By the way, BofA believes the actual acquisition of Merrill-Lynch will be before Christmas of this year. Happy Holidays.
Benjamin Franklin Bancorp, Massachusetts, with $1 billion in assets has agreed to be acquired by Independent Bank Corp.'s sole bank subsidiary Rockland Trust Company, $3.5 billion in assets.
"Benjamin Franklin Bank is a strong, growing company, in sound financial condition, which has built a tremendous franchise in its over 135 year history," said Christopher Oddleifson, the President and Chief Executive Officer of Rockland Trust. "This transaction is a combination of strength between two well-run Massachusetts banks and is consistent with our core growth strategy as it permits Rockland Trust to expand into contiguous, attractive, local markets. We are extremely pleased to welcome Benjamin Franklin Bank customers and employees to Rockland Trust."
The transaction is intended to qualify as a tax-free reorganization for federal income tax purposes
CapitalSouth Bancorp and unit CapitalSouth Bank, Birmingham, Alabama, were issued "cease and desist" orders by the FDIC, among the requirements "must revise its liquidity management program and its lending and credit administration policies." This is the first sign of a bank in serious trouble.
Franklin Bank, Houston, Texas with $5.1 billion in assets became the 18th bank to fail this year. The deposits of $3.7 billion, including all uninsured deposits, from the Federal Deposit Insurance Corporation (FDIC), were acquired by Prosperity Bancshares, Inc., the parent company of Prosperity Bank. Prosperity Bank, which paid a premium to ensure that all deposits of Franklin Bank, both insured and uninsured, were transferred to Prosperity Bank last Friday. Saturday they started providing banking services to Franklin Bank's former customers located at 46 branches.
"The customers will be able to go about their business as usual; they will be able to access their money and use their ATM/Debit Card, Internet Banking, bill pay service or other electronic banking services beginning Saturday morning," said Dan Rollins, President of Prosperity Bank. "Customers of Franklin Bank should continue to use their existing banking centers until we can complete the data processing conversion, which we anticipate will take place during the first quarter of 2009."

Prosperity results from this acquisition as a Texas based bank holding company with over one-hundred seventy (170) banking locations across the state of Texas. Approximately $2 billion of the $3.7 billion in deposits that are being assumed by Prosperity are associated with Franklin Bank's banking centers.
Hiawatha Bancshares, Inc., Lakeshore, Wisconsin, signed an agreement to be acquired by Lake Shore Wisconsin Corporation and Hiawatha Bancshares, Inc. Hiawatha National Bank, which was formed in 1917 and operates through branch locations in Hager City, Glenwood City and Maiden Rock, Wisconsin. As of June 30, 2008, Hiawatha National Bank had approximately $42.7 million in assets.
Irwin Financial Corporation, a bank holding company, reported a loss of $54 million for their third quarter, following a $107 million loss for their second quarter. They reported "The third quarter loss principally reflected charges associated with the sales of the Corporation's small ticket leasing portfolios and operations as part of the strategic restructuring of the company and provisions for credit losses in its commercial banking segment and in its liquidating home equity portfolio."
Will Miller, Chairman and CEO of Irwin Financial, stated they were strengthen their capital base: "We filed a registration statement with the Securities and Exchange Commission relating to a $50 million rights offering to our shareholders… commitments from $31 million to $37 million.
"As an example of this renewed focus on our traditional branch-based business, in the third quarter we expanded our loan portfolio in our headquarters community of Columbus, Indiana. We were pleased that Irwin Union Bank was the leading producer of consumer residential mortgage loans to our neighbors in the community during the third quarter-producing 44 percent more residential loan volume than the next largest competitor locally," Miller concluded.
National City, Cleveland, Ohio reported a $279 million loss for their last quarter, but revised it to a net loss of almost $2.1 billion. Leasing News wrote about the troubled bank last June and was criticized for
the story, but it now appears the bank was near bankruptcy at the time.
National City said it took a non-cash, goodwill impairment charge of $1.34 billion in the third quarter goodwill impairment associated with its agreement to be acquired by Pittsburg based PNC Financial Services Group Inc.. Including the charge, the bank's third-quarter loss after paying preferred dividends is now $6.49 billion
In the meantime, PNC said the acquisition cost could be much higher, including "The integration of National City's business and operations into PNC, which will include conversion of National City's different systems and procedures, may take longer than anticipated or be more costly than anticipated or have unanticipated adverse results relating to National City's or PNC's existing businesses. PNC's ability to integrate National City successfully may be adversely affected by the fact that this transaction will result in PNC entering several markets where PNC does not currently have any meaningful presence."
The National City-PNC deal is expected to close by the end of the year.
Leasing News reported in the last "Bank Beat" Chairman, President and Chief Executive Peter E. Raskind will not stay on after the bank's takeover by PNC.
Pennsylvania Commerce Bancorp, Harrisburg, Pennsylvania to acquire Republic First Bancorp with assets of $1 billion in 12 locations and Become Metro Bancorp. With headquarters in Harrisburg and Philadelphia, Metro Bancorp will have a network of 45 convenience stores in Central Pennsylvania, Metro Philadelphia and Southern New Jersey.
Commerce Bank/Harrisburg stores will continue to operate as Commerce Bank for a limited time. Republic First locations will re-brand as Metro Bank early in 2009.
Pennsylvania Commerce Bancorp is a financial services retailer with 33 convenience stores in the counties of Berks, Cumberland, Dauphin, Lancaster, Lebanon and York. Headquartered in Harrisburg, Pennsylvania Commerce has more than $2 billion in assets.
Riverside Gulf Coast Banking Co. and unit Riverside Bank of the Gulf Coast, Cape Coral, Florida, "agreed to improve asset quality and liquidity management, and develop a plan to maintain sufficient capital levels "with the FDIC and Florida Office of Financial Regulation . They also agreed to strengthen board oversight of its operations and have an independent consultant review the performance of its management team.

"The agreement is a symptom of the financial difficulties that the entire Southwest Florida region is facing," said bank chairman Elmer Tabor.
"In 1997, we started as a small community bank in what was then the small community of Cape Coral," said Tabor. "As the city grew, so did we. Now that things are pulling back a little, we have created an agreement with the regulators outlining our plan to do the same -- all while maintaining the same level of excellent service to our community and to our customers."
"Banks all across the region are working with the regulators to ensure they maintain standards," said bank CEO/CFO Randy Graber. "We anticipated this move, and are already bringing about the changes, including significant changes in management and the implementation of a capital plan."
The bank laid off 45 of its 157 employees in June and closed four branches in Southwest Florida.
Security Pacific Bank, Ontario, California, was acquired by Pacific Western Bank, San Diego, California, after the FDIC declared Security Pacific insolvent. Security Pacific had their main office in Ontario, California and three branches in Southern California with $510 million in assets.
Pacific Western has 62 Southern California branches, including 15 in Riverside and San Bernardino counties.
Pacific Western began providing banking services to Security Pacific Bank's former customers under their name at the former Security Pacific Bank's four branches the beginning of this week.
After this transition period, Security Pacific Bank's customers will gain access to Pacific Western's 60 existing locations throughout Los Angeles, Orange, Riverside, San Bernardino and San Diego Counties.
The bank announced it will work with Security Pacific Bank's employees to identify potential job opportunities with Pacific Western Bank.
Wells Fargo, San Francisco, California, raised $12.6 billion in last week's stock offering after underwriters exercised their option to purchase an additional 61 million shares. The money was earmarked to help in the acquisition of Wachovia, Charlotte, North Carolina, expected to close before Christmas.
"The enthusiastic response to this offering in a very difficult market demonstrates broad investor confidence in Wells Fargo's long-term growth potential," said Wells Fargo's chief financial officer, Howard Atkins.
----
The FDIC may guarantee nearly $2 trillion in U.S. banks' debt and deposit accounts in an effort to break the crippling logjam in bank-to-bank lending.
Well over half of the roughly 8,500 federally-insured banks and savings and loans are expected to tap the FDIC's temporary guarantees. The agency will provide as much as $1.4 trillion in insurance for more than three years for loans between banks, guaranteeing the new debt in the event the issuing bank fails or its holding company files for bankruptcy. At this point, there has been no specific reporting of the money lent, how it was specifically used, or accounting as this is happening so fast, the government has not the manpower to even look at full reports let alone the banks to issue them.
Of the 8,500 FDIC-insured banks, at the beginning of the year 117 were considered to be in trouble in the second quarter _ the highest level in about five years and up from 90 in the first quarter. The agency doesn't disclose the banks' names. The list does not include industrial banks that are converting to federal charter to take advantage of money they can borrow at very low rates; perhaps really at below zero (think about it. editor)
Previous Bank Beat columns:
http://www.leasingnews.org/Conscious-Top%20Stories/Bank_Beat.htm
--------------------------------------------------------------

Cartoon---Bank Returned Check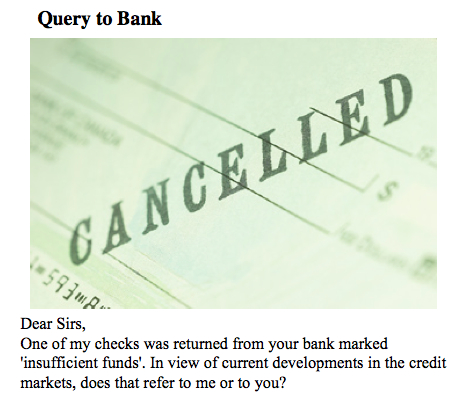 --------------------------------------------------------------

Classified Ads---Back Office
Leasing Industry Outsourcing
(Providing Services and Products)
Back Office: Atlanta, GA
Let Tax Partners handle your sales and use tax compliance duties w/less risk and cost than in-house. Largest tax compliance firm
in US
E-mail:sales@taxpartners.com
Backoffice: Dallas, TX
Property Tax and sales and use tax administration services performance is guaranteed and we will save you time and money or our service is free.
E-mail: info@osgsolutions.com
Back Office: Laughlin, NV
20 years experience on funder/broker sides. Looking for a relationship where I act as credit shop for smaller brokers when financial statements are involved.
E-mail:batarista@laughlin.net

Backoffice: New Rochelle, NY
Proactive management/administration of commercial/consumer vehicle lease/finance portfolios covering insurance, titles,
registrations, sales/property taxes, tickets, collections, accounting, vehicle disposition. Since 1975
E-mail: Barrett@BarrettCapital.com
Back Office: Northbrook, IL
Our staff of CPA's and lease professionals can handle any or all portfolio responsibilities incl. portfolio mgmt, invoicing, sales/property/income tax, accounting, etc. E-mail:ngeary@edwinsigel.com
Back Office: San Rafael, CA
We can run your back office from origination to final payoff. 30 years experience in commercial equipment lease and loan portfolio management.
E-mail:gmartinez@phxa.com
Back Office - Portland, OR
Keep more of your hard-earned commissions! Middle-Market, Small-Ticket for brokers, nationwide, 20+years experience, negotiable splits. Contact us for more information at (888)745-9481 or
bev@alliedpacific.net

Back Office -Portland
Portfolio Financial Servicing Company is a leading provider of private label primary and backup servicing for lease and loan contracts. 800-547-4905
sales@pfsc.com

Back Office: National Property Tax Compliance Services to the leasing industry. Over 60-years experience and fifty Lessors as clients. References and free quotes available,
(216) 658-5618,
E-mail gary@avptc.com
All "Outsourcing" Classified ads
(advertisers are both requested and responsible to keep their free ads up to date:
http://www.leasingnews.org/Classified/Outsourcing/Outsourcing.htm
How to Post a free "Outsourcing" classified ad:
http://www.leasingnews.org/Classified/Outsourcing/Outsourcing-post.htm
--------------------------------------------------------------

Alexa Ranks Leasing Media Web Sites
| | | | | |
| --- | --- | --- | --- | --- |
| Rank | 11/7/2008 | 10/7/2008 | | |
| 1. | 187,434 | 200,073 | | www.leasingnews.org Leasing News |
| 2. | 458,769 | 384,137 | | www.lessors.com eLessors Networking Association |
| 3. | 648,117 | 617,367 | | www.monitordaily.com Monitor Daily |
| 4. | 689,258 | 693,072 | | www.cfa.com Commercial Finance Association |
| 5. | 716,635 | 761,950 | | www.elfaonline.org Equipment Leasing and Fin. Association |
| 6. | 754,069 | 671,435 | | www.Worldleasingnews.com World Leasing News |
| 7. | 969,691 | 926,704 | | www.ibaa.org Ind Community Bankers of America |
| 8. | 993,132 | 860,680 | | www.naelb.org* National Assoc. of Equip Leasing Brokers |
| 9. | 1,467,841 | 1,526,795 | | www.leasinglife.co.uk The Journal for Asset Finance |
| 10. | 2,241,520 | 1,809,577 | | www.uael.org United Association of Equipment Leasing |
| 11. | 2,911,915 | 2,911,915 | | www.iicl.org Institute of International Container Lessors |
| 12. | 3,683,698 | 3,987,112 | | www.aglf.org Assoc of Government Leasing Financing |
| 13. | 4,023,907 | 3,282,615 | | www.theleaseblog.com The Lease Blog |
| 14. | 4,549,074 | 3,782,501 | | www.executivecaliber.ws Exec Caliber-Jeffrey Taylor |
| 15. | 4,736,900 | 3,901,135 | | www.leasefoundation.org Equip. Leasing & Fin Fndn |
| 16. | 5,251,816 | 4,761,261 | | www.eael.org*Eastern Association of Equipment Leasing |
| 17. | 5,851,916 | 7,417,790 | | www.clpfoundation.org CLP Foundation |
| 18. | 8,381,617 | No Data | | www.leasecollect.org Lean -Lease Enforcement Att Net |
| 19. | 8,501,211 | 9,198,315 | | www.leasingnotes.com Leasing Notes |
| 20. | 9,775,199 | 9,717,866 | | www.nationalfunding.org The National Funding Assoc |
| 21. | 13,408,449 | 8,791,160 | | www.us-banker.com U.S.Banker |
| 22. | 15,849,233 | 9,329,422 | | www.Leasingpress.com Leasing Press |
| 23. | No Data | No Data | | www.leaseassistant.org Lease Assistant |
David G. Mayer's Business Leasing and Finance News is not included in the Alexa report list as it does not have its own individual site and Alexa finds Patton Boggs, LLP Attorneys at Law. The rating is not valid as it includes all those who visit and communicate with the law firm. When Business Leasing and Finance News has its own individual web site, it will be included in the Alexa survey.
*It should also be noted that two web sites have their "list serve" posted via their site, meaning their e-mails are counted as a visit to the site, whereas they are "list serve" communication. These are technically visits to the web site, but primarily to use "list serve."
The Alexa tool bar works on most browsers.
They are partnered with Google.
You may download their free tool bar A graph and analysis of the last three months are available.
--------------------------------------------------------------

Top Stories---November 3--November 7
Here are the top ten stories most "opened" by readers last week:
(1) Global Funding Skips Town
http://www.leasingnews.org/archives/November%202008/11-06-08.htm#global
(2) More Marlin News
http://www.leasingnews.org/archives/November%202008/11-06-08.htm#marlin
(3) Honeymoon over between Merrill-BofA
http://www.nypost.com/seven/11032008/business/let_em_eat_cake_136606.htm
(4) Bank of West Leasing Parent has 56% loss
http://www.leasingnews.org/archives/November%202008/11-06-08.htm#bow
(5) Alert: Acropolis Ventures/Looking for Information
http://www.leasingnews.org/archives/November%202008/11-04-08.htm#alert
(6) Bank Beat by Christopher Menkin
http://www.leasingnews.org/archives/November%202008/11-04-08.htm#beat
(7) Marlin posts $941,000 loss Third Quarter
http://www.leasingnews.org/archives/November%202008/11-04-08.htm#marlin
(8) Parent of LEAF Third quarter
http://www.leasingnews.org/archives/November%202008/11-06-08.htm#leaf
(9) The Smart Leasing Professional
Will Flourish in 2009 and Beyond
Sales Make it Happen- by Scott A Wheeler, CLP
http://www.leasingnews.org/archives/November%202008/11-06-08.htm#sales
(10) (tie)
Correction: IFC Credit Press Release
"Settled" not "Dismissed"
by Christopher Menkin, editor/publisher
http://www.leasingnews.org/archives/November%202008/11-06-08.htm#error
(10) (tie)
TCF Receives Approval for $361 MM Participation
http://www.wallstreet-online.de/nachrichten/nachricht/2605754.html
(Not Counted for Technical reasons)
Leasing News Flash
IFC Credit Corporation Reaches Settlement with FTC
and Attorneys Generals
http://www.leasingnews.org/archives/November%202008/11-01-08a.htm
--------------------------------------------------------------

Leasing Industry Help Wanted
Burbank , California
Credit Analyst
Strong understanding of small ticket leasing; Minimum 2 years experience. Compensation plan $45-$75K salary, full benefits & 401K .
Funding Manager
Small ticket minimum 2 years experience, brokering and discounting leasing transactions. Compensation plan $45-$75K salary, full benefits & 401K .
Contact :Jason Downs: jdowns@capnetusa.com 877.980.0558 EXT. 125
Sales


VENDOR SALES SPECIALISTS
LEASING SALES PROFESSIONALS
Like selling vendor programs and large transactions?
Enjoy international financing programs?
Prefer the advantages of a commission only environment with the security of health and welfare benefits?
CLICK HERE to find out how to have fun again.
Please see our Job Wanted section for possible new employees.
-------------------------------------------------------------

FTC issues Press Release re: IFC Credit Settlement
Highlights include:
"Specifically, the order prohibits IFC from representing: 1) that consumers have waived any defenses, or are precluded from asserting any defenses or counterclaims, to IFC's collection on any finance contract; or 2) that consumers are obligated to pay IFC under any other liability theory, including, but not limited to, fraud or misrepresentation. The order further prohibits IFC from collecting on a finance contract if – based on the information IFC had when it acquired the contract – a reasonable businessperson in the finance industry would conclude that: 1) the contract materially misstated the consideration the customer would receive; or 2) the contract was procured by deception.
"Finally, the order contains standard record-keeping and reporting requirements to ensure the defendant complies with its terms."
IFC Credit was contacted for a comment, but none was received by Leasing News.
Fully Press Release:
#### Press Release ######

Court Prohibits Finance Company From Unfair and Deceptive Collection Tactics

Firm Continued to Seek Payments from Consumers Defrauded by NorVergence, Inc.

Under the terms of a federal court order announced by the Federal Trade Commission today, a finance company that the Commission charged with unfairly collecting on equipment leasing contracts and misrepresenting consumers' obligations to pay cannot engage in similar conduct in the future. The order settling the Commission's charges against IFC Credit Corporation prohibits the company from collecting on a finance contract when, based on the information IFC has at the time it acquires the contract, a reasonable businessperson in the finance industry would conclude that the consumer was deceived into agreeing to the transaction.

According to the FTC's complaint, IFC was one of a group of finance companies that helped finance a telecommunications scheme perpetrated by the now-defunct Norvergence. Under the scheme, NorVergence claimed it would provide substantial telecom savings for small business and nonprofit consumers by installing a "Matrix box" on consumers' premises. The FTC alleged, however, that the Matrix box, which NorVergence rented to customers for inflated prices of between $200 and $2,500 per month for up to five years, was nothing more than a standard telecom router that had little or nothing to do with reducing telecom costs.

According to the complaint, however, NorVergence had no long-term contracts with telecommunications providers and thus no way to assure the long-term savings it promised. Instead, it immediately sold the Matrix rental contracts to finance companies, including IFC, for quick cash. The scheme collapsed when NorVergence became unable to provide telecom services or pay its suppliers because it was charging consumers less than the services cost and it had spent all the money it received from selling the contracts to finance companies. The FTC sued NorVergence in 2004, and obtained a $181 million default judgment in mid-2005. IFC allegedly violated the FTC Act by using unfair and deceptive tactics in its attempts to collect from defrauded consumers the full amounts owed under the contracts when the consumers were no longer receiving the promised services.

The FTC order settles the Commission's complaint against IFC and covers the types of transactions at issue in the case, i.e., finance contracts requiring payments of up to $250,000 that are commonly entered into by small businesses, nonprofits, and individual consumers. The largest NorVergence rental agreements IFC acquired called for payments of $160,000.

Specifically, the order prohibits IFC from representing: 1) that consumers have waived any defenses, or are precluded from asserting any defenses or counterclaims, to IFC's collection on any finance contract; or 2) that consumers are obligated to pay IFC under any other liability theory, including, but not limited to, fraud or misrepresentation. The order further prohibits IFC from collecting on a finance contract if – based on the information IFC had when it acquired the contract – a reasonable businessperson in the finance industry would conclude that: 1) the contract materially misstated the consideration the customer would receive; or 2) the contract was procured by deception.

Finally, the order contains standard record-keeping and reporting requirements to ensure the defendant complies with its terms.

The FTC's settlement with IFC was reached in conjunction with agreements between IFC and a multi-state group of attorneys general. That group includes Illinois, Arizona, Colorado, Connecticut, District of Columbia, Florida, Kansas, Louisiana, Maryland, Massachusetts, Michigan, Missouri, New Hampshire, New Jersey, New York, North Carolina, Ohio, Pennsylvania, Rhode Island, and Texas. Under those agreements, IFC's NorVergence customers will have an opportunity to enter into settlements with IFC, under which the company will eliminate a substantial portion of what the consumers owe under the contracts. The Commission gratefully acknowledges the valuable assistance of the attorneys general of those and other states in conducting the investigation, bringing the action, and settling the case.

The Commission vote authorizing the filing of the stipulated final order in settlement of the court action was 4-0. The order was filed on November 3, 2008, in the U.S. District Court for the Northern District of Illinois, Eastern Division, and entered by the Court on November 5, 2008.

NOTE: This stipulated final order is for settlement purposes only and does not constitute an admission by the defendant of a law violation. A stipulated final order requires approval by the court and has the force of law when signed by the judge.

Copies of the stipulated final order are available from the FTC's Web site at http://www.ftc.gov and from the FTC's Consumer Response Center, Room 130, 600 Pennsylvania Avenue, N.W., Washington, D.C. 20580. The Federal Trade Commission works for consumers to prevent fraudulent, deceptive, and unfair business practices and to provide information to help spot, stop, and avoid them. To file a complaint in English or Spanish, visit the FTC's online Complaint Assistant or call 1-877-FTC-HELP (1-877-382-4357). The FTC enters complaints into Consumer Sentinel, a secure, online database available to more than 1,500 civil and criminal law enforcement agencies in the U.S. and abroad. The FTC's Web site provides free information on a variety of consumer topics.

### Press Release ######
Leasing News requested a comment from IFC Credit but none was received.
First Press Release issued by IFC with "Dismissed"
http://www.leasingnews.org/archives/November%202008/11-01-08a.htm
Correction: IFC Credit Press Release
"Settled" not "Dismissed"
by Christopher Menkin, editor/publisher
http://www.leasingnews.org/archives/November%202008/11-06-08.htm#error
Copy of the Agreement with Attorney Generals
http://leasingnews.org/PDF/IFC_Settlement_order.pdf
**Copy of the Agreement with FTC with terms of compliance
http://leasingnews.org/PDF/IFC_Settlement_order.pdf
NorVergence Collection of Stories:
http://www.leasingnews.org/Conscious-Top%20Stories/Novergence_main.htm
--------------------------------------------------------------

Cartoon--Starbucks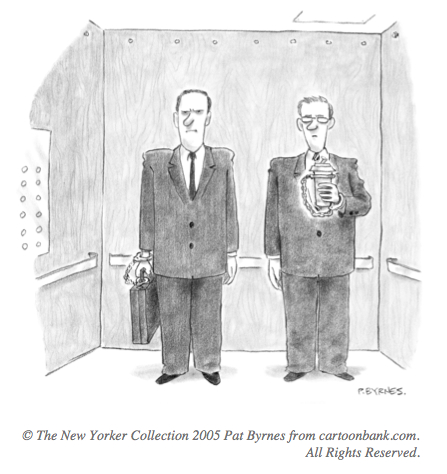 --------------------------------------------------------------

Leasing #102
by Terry Winders CLP
"Know what you are leasing or else!"
Traditional balance-sheet lending works well for commercial loans, but it is not adequate for equipment leasing, where characteristics of the equipment affect the creditworthiness of the transaction. Too many leasing companies decide to make a lease without considering important facts about the equipment itself. Asking the proper questions about the equipment may help you strengthen the credit or make you question it.
Here are 13 questions you should ask about the equipment underlying every lease.
Can You Describe the Equipment Completely?
A complete equipment description sounds simple; however, an adequate description rarely makes it to the lease agreement. Vendors have idiosyncratic identification systems that may be unclear to you. Even after you have the invoice in hand, you usually must telephone the vendor to understand the equipment, how it is identified, and what is or is not an attachment or special part. Many lessors have tried to retrieve their equipment from bankruptcy trustees, landlords, or other creditors, only to find that a poor description makes it difficult or impossible to identify and claim the leased equipment.
It is important to include a plain English description of the equipment—as well as the more technical information—on a Uniform Commercial Code (UCC) filing. Otherwise, inexperienced purchasers may think your equipment is lien free and buy it from the lessee. The UCC filings would give you the right to retrieve your equipment, but once it has been sold out of trust, it is almost impossible to discover who purchased it and where it is. Even if you can learn who purchased the equipment, you probably will face a legal fight to establish your right to the equipment.
Proper description also allows you to use guidebooks to distinguish the particular equipment being leased form similar equipment and to verify the proper purchase price. Many times vendors give sloppy descriptions to conceal price increases to handle payoffs on poor trade-ins, unpaid repair bills, or even kickbacks to your customer. Lack of proper or complete equipment descriptions indicates that something is amiss in your lease request.
Who is the Manufacturer and How Strong Is the Distributor or Vendor?
Manufacturers and distributors of new technology sell equipment with lots of sizzle, but they themselves tend to be low on experience. Leasing equipment based on a new technology is a major risk if the manufacturer or distributor does not have the staying power to remain in business over the life of the lease. The manufacturer must be financially secure to supply spare parts and to live up to warranties and guarantees. A strong lessee is little comfort when equipment fails to perform and the distributor is out of business. Lessees hate to pay for equipment that doesn't work and will use every legal method available to stop paying rent.
Even for proven equipment, a distributor or vendor in weak financial condition could cause hardship and expense for your customer. This could have a material effect on the creditworthiness of the transaction.
In general, distributors that are in poor financial condition make promises that are difficult to keep. Discuss with your lessee all warranties and guarantees, both verbal and written, offered by the vendor. View unusual promises with skepticism; avoid distributors who make such promises.
How Do Total Costs Break Down?
Vendors usually are very reluctant to break down the total cost of the equipment. By investigating the proper description and identifying each individual piece of equipment or attachment, you can learn what proportion of the total cost is hard costs, or costs for the equipment itself. The remaining soft costs are generally irretrievable. They include installation, transportation, site preparation, permits, taxes, training, after-the-sale support, technical assistance, extended service, extended warranty, insurance, operating software, licensed software, and so on. The mere existence of soft costs should not cause alarm about a potential lease. However, it is important to identify soft costs in order to assess the value of the leased equipment.
Occasionally, improper sales tax is assessed because soft costs such as transportation, site preparation, and technical assistance are included in the equipment cost. If these items are separated out, the extra sales tax may be avoided. Also, proper identification of all costs is necessary to evaluate the term and structure of your lease.
What is the Useful Life of the Equipment?
Unfortunately, many bankers and lessees are accustomed to arranging leasing terms that match loan terms. Just because the customer may have used five-year financing before does not necessarily mean that five years is the correct term for the lease. The term should match the period that the lessee plans to use the equipment. In many cases, the useful life of the asset depends on use. For example, a forklift may be used either in a foundry to handle forms of molten metal or in a candy factory to load boxes of marshmallows on the back of a delivery van. The useful life of this equipment varies substantially because of these two uses. The collateral value of equipment under lease is therefore very dependent upon its use. It is necessary to determine how your lessee is going to use the equipment and then match the term of the lease to the useful economic life of the equipment.
Leases with terms that do not match the use of the equipment generally incur larger losses in default because customers had sought longer terms to improve cash flow. The lessee who seeks a term of lease that is longer than the useful life of the equipment ultimately presents a risk to the lessor.
Where Will the Equipment Be Located?
Will It Be Moved?
The location of equipment is important for many reasons, especially for tax considerations. Your lessee is responsible for paying all taxes assessed on the equipment (except your income tax). Nevertheless, if the lessee fails to pay, you will be responsible for the unpaid tax because you are the registered owner of the equipment. Lessees often move equipment from one tax authority to another (usually from one state to another). If the equipment is on site when the local tax is assessed, taxes may be due and neither you nor the customer may know about them.
A change in location sometimes signals a change in use. Many companies start out with an assumption about how the equipment will be used, but changes in business may cause them to make a change. This is common with companies that have multiple subsidiaries engaged in different types of business. It also is not uncommon for your equipment to be subleased for idle periods. Explain to your lessee that any change in location or use must be reported and that this change may result in an adjustment in rent or term. It may be wise to require in the lease documents that any change in location must be reported or be held in default.
Who Will Operate the Equipment?
Asking who will operate the equipment gives you the opportunity to inform your customer about unauthorized use. The equipment should be used only by company personnel on company business. As the owner of the equipment, you must be sure that no one outside the company can operate the equipment and that no employee can use if for personal use. Unauthorized use generally invalidates insurance and sometimes invalidates the manufacturer's warranties and guarantees.
On occasion, some types of equipment may require special technicians or operators. You should investigate how this affects the value of your equipment. Often, equipment values can suffer as much from a shortage of experienced personnel as from the lack of a secondary market.
When Will the Equipment Be Delivered?
The delivery date determines when your equipment lease begins; often this can be up to 90 days in the future. Therefore, you may quote a lease rate as a function of prime or some other benchmark to maintain your spread if interest rates change.
This covers your rate risk, but delivery dates also raise other issues to discuss with the customer. For example, an immediate delivery generally means that the equipment being replaced has failed and the need for a replacement is critical. This should make you ask whether the replaced equipment was used beyond its useful life and question whether or not the lease term is appropriate. The equipment may have failed during a period of heavy use; therefore, a new lease in full years would end at the wrong time of year in the middle of the heaviest use. Try to decide the best time for a lease to end, so your customer does not have to make important end-of-the-lease decisions at inopportune times.
Is This Replacement or Additional Equipment?
The question of whether the equipment is replacement or additional leads to the cash flow to pay rent. If the equipment is additional, it may depend on revenues form increased production to pay your rent. These revenues may be in the future after the product has gone to market. Therefore, rent may need to be smaller at the beginning of the lease to compensate for lack of funds.
If the equipment is being replaced, information about the useful life of the old equipment would be valuable for structuring the lease.
What Will Be the Costs of Removing the Equipment?
The value of equipment that requires special wiring, major site preparation, or unusual installation procedures can be eroded seriously by the cost of removing it. High removal costs usually eliminate residual value of the equipment and give rise to serious tax questions. If removal costs cancel out the value of the equipment, it can be said that the equipment has a single use—good only to the user. Therefore, the IRS would consider it to be purchase or financed—not leased for tax purposes. To qualify for a lease, the equipment must have multiple purposes, and it must be possible to remove and reassemble it at moderate expense.
Will the Equipment Need Major Maintenance during the Term of the Lease?
If the equipment will require major expenditures for overhaul or repair, the customer may not be able to meet rental payments and pay for the overhaul simultaneously. Compare the number of hours the manufacturer suggests the equipment be used before an overhaul to the number of hours your customer plans to use the equipment. Then plan your rent to compensate for major repairs or overhauls.
If a major overhaul is necessary when your lease ends, keep this in mind when evaluating your residual risk. Also, knowledge of the timing of major repairs should affect your collection effort if your customer begins paying slowly. Lease terms that do not take repairs into consideration generally increase risk and guarantee losses in default.
What Are the Vendor's Payment Terms?
Interest begins accruing on loans when the bank disburses the funds to the customer. In an equipment lease, there is no connection between when the customer begins paying rent and when the bank pays for the equipment. You should review each vendor's invoice to ensure that you comply with the vendor's payment terms. Many vendors do not require payment until 30 days after the customer accepts the equipment. You can enhance the yield on an equipment lease by 35 basis points or more for each month that you can delay payment to the vendor. Many vendors are on manufacturer programs that allow them to pay for equipment up to six months after the sale. If your vendor is a customer of the bank or you know the vendor, find out exactly when the equipment must be paid for. If possible, take advantage of delaying payment to the vendor to enhance your yield.
Is Insurance Protection Adequate?
Is the Insurer Reliable?
In today's volatile insurance market, rates and coverage can vary substantially. Carefully evaluate both the insurance coverage and the insurance carrier. Large deductibles and exceptions combined with weak insurers have left many leasing companies with damaged equipment and no recourse to the insurance company. Do not place insurance policies in the customer's file until the proper personnel read and qualify them. Explain insurance requirements before the customer takes delivery of the equipment.
Will the Customer Modify the Equipment to
Perform a Special Task?
Many customers take good, solid equipment and alter it for a special purpose. On the surface, the equipment appears valuable. However, when the equipment is altered its purchase price is inflated to make it handle a special task. In default, altered equipment must be returned to its base state. The cost of reconfiguring the equipment to make it marketable and the increased purchase price may eliminate any equity or even create a serious loss. Exercise special care when leasing equipment that will be used for a limited or unusual task.
Summary
For an equipment lease, evaluating the equipment is as important as evaluating the customer's creditworthiness. By knowing as much as you can about the equipment, you can structure the lease to take into consideration facts that will identify the true risk of this particular credit.
In this column, I have addressed questions that apply to all types of equipment. Naturally, there will be other questions that apply only to special kinds of equipment within specific industries. For a computer lease, for example, you might want to ask whether it has been around for a while and is therefore subject to change. Or you might want to know whether or not the computer could be upgraded or expanded.
Knowing the right questions not only will protect your bank from risk but also will help you to structure the lease to best serve the customer's needs. Taking care of the customer's true needs always makes a better customer than reacting to the customer's assumptions.
Mr. Terry Winders, CLP, has been a teacher, consultant, expert witness for the leasing industry for thirty years and can be reached at or 502-327-8666.
He invites your questions and queries.
Previous #102 Columns:
http://www.leasingnews.org/Conscious-Top%20Stories/Leasing_102/Index.htm
(This ad is a "trade" for the writing of this column. Opinions
contained in the column are those of Mr. Terry Winders, CLP)
### Press Release ###########################
--------------------------------------------------------------

News Briefs----
Fannie, AIG Struggling After Federal Takeover
http://www.washingtonpost.com/wp-dyn/content/article/2008/11/10/AR2008111003266.html
Aircraft-leasing unit of Bank of China to buy $1 billion
http://www.iht.com/articles/2008/11/10/business/airliner.php
Circuit City to close all Stores: Files BK
http://www.nypost.com/seven/11112008/business/circuit_city_will_pull_plug_138097.htm
BK talk as GM shares hit 65-year low
http://www.boston.com/business/articles/2008/11/11/gm_shares_hit_65_year_low_
amid_liquidity_concerns/
---------------------------------------------------------------


You May have Missed---
Ford Motor Credit Earns $95 Million in the Third Quarter of 2008
http://www.marketwatch.com/news/story/Ford-Motor-Credit-Earns-95/story.aspx?
guid=%7BDA9FCCBC-5A8D-4F25-B4FD-30E5039BE56D%7D
----------------------------------------------------------------


California Nuts Briefs---
State Deficit Could Hit $28 Billion over two years
http://www.sfgate.com/cgi-bin/article.cgi?f=/c/a/2008/11/11/BAFJ142B9F.DTL&tsp=1
Analyst projects future budget gaps
http://www.sacbee.com/1095/story/1388617.html
----------------------------------------------------------------


"Gimme that Wine"
Time to think about Wine for Thanksgiving. Zinfindel always is a good choice. More on Friday.
Chateau Montelena sale falls apart
http://www.pressdemocrat.com/article/20081105/BUSINESS/811059939/1339?Title=
Chateau_Montelena_sale_falls_apart
America Keeps Reaching for Red Wine
http://www.winespectator.com/Wine/Features/0,1197,4710,00.html
Women winemakers of Walla Walla are working the dirt and pushing the bar with passion
http://seattletimes.nwsource.com/html/pacificnw/2008359654_pacificptaste09.html
Jennifer Simonetti-Bryan is Fourth Woman in U.S. to Obtain Esteemed Master of Wine Title
http://www.marketwatch.com/news/story/Jennifer-Simonetti-Bryan-Fourth-Woman/
story.aspx?guid=%7B83E4F7C2-D522-4DF5-9D70-781A2B34CD10%7D
Lett Leaves Lasting Legacy
http://www.oregonwinepress.com/index.php?pr=1108_02_Lett
Wine Prices by vintage
http://www.winezap.com
http://www.wine-searcher.com/
US/International Wine Events
http://www.localwineevents.com/
Winery Atlas
http://www.carterhouse.com/atlas
Leasing News Wine & Spirits Page
http://two.leasingnews.org/Recommendations/wnensprts.htm
The London International Vintners Exchange (Liv-ex) is an electronic exchange for fine wine.
http://www.liv-ex.com/
----------------------------------------------------------------

Today's Top Event in History
1942 - The naval battle of Guadalcanal began between Japanese and American forces during World War II. The battle lasted until November 15. The U.S. scored a major victory, inflicting heavy losses on a Japanese task force and preventing Japanese reinforcements from reaching the island. The early TV series "Victory at War" captures much of the famous battle.
http://www.friesian.com/history/guadal.htm
[headlines]
----------------------------------------------------------------

This Day in American History
1602 - The Vizcaino expedition held Mass on the feast day of San Diego de Alcala. He named the California landing port after the saint.
1701- The Carolina Assembly passed a Vestry Act making the Church of England the official religion of the Carolina Colony. (Strong opposition by Quakers and other resident Nonconformists forced the colony's proprietors to revoke their legislation two years later.)
1751- Margaret Molly Corbin birthday, revolutionary war hero who was near her husband at a battle when he was killed (women were on the battlefields of the war both as participants and as water, food, and munitions suppliers) and she immediately took over the cannon until she was wounded by enemy fire. Disabled, she lost the use of her left arm, she was granted a soldier's half- pay as a pension, was considered a full member of the military until mustered out in 1783. Margaret Corbin was listed on military rolls until April 1783. In 1926, the Daughters of the American Revolution had her remains moved from an obscure grave and re-interred with other soldiers behind the Old Cadet Chapel at West Point where they also erected a monument to her. Near the place of the battle, in Fort Tryon Park in New York City, a bronze plaque commemorates Margaret Corbin "the first American woman to take a soldier's part in the War for Liberty".
http://www.hhoc.org/hist/
http://www.thejukejoint.com/cabcalloway1.htmlmc_corbin.htm
http://www.distinguishedwomen.com/biographies/corbin.html
1775 -General Washington forbids recruiting officers enlisting blacks who were not "free men." He later rescinds this as many blacks enlist in the British Army to earn their freedom from slavery.(Washington was from Virginia and was one of the largest land owners and slave owners in the state. As a side note, his best friends included the father of Robert E. Lee, who was to become a Confederate general. Henry Lee was to be the main drafter of the Declaration of Independence as he was very popular, very well respected and educated, but due to a family emergency at his farm, he suggested Thomas Jefferson fill his stead. Coda: In the 1800's, Washington freed many of his slaves, who continued to work the land as "free men" and after his death granted land to those remaining.
http://www.americanrevolution.org/blk.html
1815- birthday of Elizabeth Cady Stanton; American woman suffragist and reformer, Elizabeth Cady Stanton was born at Johnstown, NY. "We hold these truths to be self-evident," she said at the first Women's Rights Convention, in 1848, "that all men and women are created equal." For 54 years she was the women's rights movement's principal leader, organizer, theorist, and writer. Preserved the early women's movement her story in the first three volumes of the monumental History of Woman Suffrage (1881-1922) written along with Susan B. Anthony and Joseyln Gage. She died at New York, NY. Oct 26,1902 You can read some of Stanton's works in the WiiN Library:
http://www.womenshistory.about.com/library/bio/blstanton.htm
http://www.nps.gov/wori/ecs.htm
http://www.pbs.org/stantonanthony/.
http://memory.loc.gov/ammem/today/nov12.html
1864- Union General William T. Sherman orders the business district of Atlanta destroyed before he embarks on his famous March to the Sea.When Sherman captured Atlanta in early September 1864, he knew that he could not remain there for long. His tenuous supply line ran from Nashville, Tennessee, through Chattanooga, then one hundred miles through mountainous northern Georgia. The army he had just defeated, the Army of Tennessee, was still in the area and its leader, John Bell Hood, swung around Atlanta to try to damage Sherman's lifeline. Of even greater concern was the Confederate cavalry of General Nathan Bedford Forrest. Forrest was a brilliant commander who could strike quickly against the railroads and river transports on which Sherman relied. During the fall, Sherman conceived of a plan to split his enormous army. He sent part of it, commanded by General George Thomas, back toward Nashville to deal with Hood while he prepared to take the rest of the troops across Georgia. Through October, Sherman built up a massive cache of supplies in Atlanta. He then ordered a systematic destruction of Atlanta to prevent the Confederates from recovering anything once the Yankees had abandoned the city. By one estimate, 37 percent of the city was ruined. This was the same policy Sherman would apply to the rest of Georgia as he marched to Savannah. Before leaving on November 15, Sherman's forces had burned the industrial district of Atlanta and left little but a smoking shell. In retaliation, the Confederates attempt to burn New York City on November 25 th (more on this on November 25 th ) As a side note: Historians believe much of the destruction of Atlanta was also caused by Confederate soldiers leaving no supplies for the invading Union Army, causing fires in residential areas.
1892-William "Pudge" Heffelfinger became the first generally-acknowledged professional football player when he was paid $25 for expenses and a cash bonus of 4500. It was the cash bonus that made him professional. Scoring the winning touchdown for the Allegheny Athletic Association, he helped his team beat the Pittsburgh Athletic Club, 4-0.
1898-Birthday of Flora Belle Ludington, innovative librarian of Mount Holyoke College who advanced the cooperative Inter-library system that allows students and researchers use of the entire library system of the United States.
1906 - The mercury soared to 106 degrees at Craftonville, CA, a November record for the U.S
1911-Trumpet player Buck Clayton birthday
http://www.harlem.org/people/clayton.html
http://www.umkc.edu/lib/spec-col/clayton.htm
http://www.harlem.org/people/clayton.html
http://www.thejukejoint.com/cabcalloway1.html
1915 - Harvard University's Theodore W. Richards became the first American to be awarded the Nobel Prize for chemistry. He was given his award in Stockholm, Sweden.
http://www.nobel.se/chemistry/laureates/1914/richards-bio.html
1920- in the wake of the growing scandal surrounding accusations that members of the Chicago White Sox conspired to fix the 1919 World Series, baseball owners appointed Federal Judge Kenesa Mountain Landis, the game's first commissioner with extremely broad powers. Landis replaced the National Commission, a three man governing board, to a seven-year term from 1921 to 1928. He received a salary of $42,500 a year plus $10,000 for expenses to rule the 16 American and National League baseball clubs. He was re-elected three times and died in office on November 24, 1944.
1925-First Louis Armstrong Hot Five recording, Chicago (Okeh label)
1920- an underwater highway tunnel with twin tubes was started this day to run from New York City to Jersey City under the Hudson River. It was named after its chief engineer, Clifford Milburn Holland. It was opened on
November 12,
1927- by President Calvin Coolidge, who gave the signal form the presidential yacht Mayflower anchored in the Potomac River off Washington, DC. In that first hour, 20,000 people walked through the tunnel from shore to shore. Vehicular traffic was allowed through on November 13, 1927. 1921, the first conference of great powers to be held on American soil and affecting American interests was the Conference on the Limitation of Armaments, which was assembled at Memorial Continental Hall in Washington, DC, from this day to February 6, 1922. Nine nations took part in this conference: The United States, Great Britain, France, Italy, Japan, China, Holland, Belgium, and Portugal. The American delegation was headed by Secretary of State Charles Evans Hughes.
1925- Louis Armstrong Hot Five makes their first recording,
Chicago, ILL Okeh
1929- birthday of Grace Kelly; American award-winning actress (Rear Window, To Catch a Thief) who became Princess Grace of Monaco when she married that country's ruler, Prince Rainier Ill, in 1956. Born at Philadelphia, PA, she died of injuries sustained in an automobile accident, Sept 14, 1982, at Monte Carlo, Monaco. 1936 –San Francisco-Oakland Bay Bridge opens.
http://www.lib.berkeley.edu/Exhibits/Bridge/sfobay.html
http://www.sfmuseum.org/assoc/bridge00.html
1933-First Sunday football game in Philadelphia (previously illegal)
1941-Madame Lillian Evanti, opera singer, founds the National Negro Opera Company.
http://www.aaregistry.com/african_american_history/223/
Americna_Negro_Theatre_formed
1942 - The naval battle of Guadalcanal began between Japanese and American forces during World War II. The battle lasted until November 15. The U.S. scored a major victory, inflicting heavy losses on a Japanese task force and preventing Japanese reinforcements from reaching the island. The early TV series "Victory at War" captures much of the famous battle.
http://www.friesian.com/history/guadal.htm
1945-Singer Neil Young born Toronto, ON, Canada.
1946- drive-in banking service was instituted by the Exchange National Bank of Chicago, IL. Ten tellers' windows protected by heavy bulletproof glass and impregnable corrugated steel were equipped with automatic slide out drawers to enable motorists to transact business without leaving their cars.
1951---Top Hits
Because of You - Tony Bennett
Sin (It's No) - Eddy Howard
And So to Sleep Again - Patti Page
Slow Poke - Pee Wee King
1955 - The worst recorded attendance to a football game occurred in the Washington State vs. San Jose State game at Pullman, Washington. The game was played as scheduled, despite high winds and a temperature of 0 degrees F. The total paid attendance was 1.
1955-Billboard publishes the results of its annual disc jockey poll. The most played R&B single is Johnny Ace's "Pledging My Love," most promising artist is Chuck Berry and the favorite R&B artist is Fats Domino. In the pop category, rock and roll is barely present. Elvis Presley is voted the most promising country & western artist.
1955 -- Sci-Fi author L. Sprague de Camp, one of my favorite authors, is elected royal chronicler of the Hyborian Legion.
1957--A film called Jamboree previews in Hollywood. Among those featured are Jerry Lee Lewis, Fats Domino, Carl Perkins, Frankie Avalon, Slim Whitman and Connie Francis; consider a classic today.
1957-"Jamboree," the first movie starring Jerry Lee Lewis, previews in Hollywood. Among those featured in the flick are Fats Domino (with whom Lewis shares top billing), Carl Perkins, Frankie Avalon, Slim Whitman and Connie Francis.
1959---Top Hits
Mack the Knife - Bobby Darin
Mr. Blue - The Fleetwoods
Don't You Know - Della Reese
Country Girl - Faron Young
1959 - Between Noon on the 11th and Noon on the 12th, a winter storm buried Helena, MT, under 21.5 inches of snow, which surpassed their previous 24 hour record by seven inches.
1964--Shirley Ellis records "The Name Game" as a follow-up to her #8 hit, "The Nitty Gritty". Her latest effort would reach #3.
1966--Donovan's "Mellow Yellow" is released, and begins its climb to #2 in the US. It was long rumored that the song is about smoking dried banana skins, which was believed to be a hallucinogenic drug in the 1960s, but this rumor has since been debunked. The song's title actually refers to the fact that Donovan had suffered from liver disease in early 1966 and had become severely jaundiced. He originally says it refers to his trip in the Greek Isle's and remembers Sapho the poetess and safron in the food making it yellow.
http://en.wikipedia.org/wiki/Mellow_Yellow
1966-Donovan's "Mellow Yellow" is released. He wrote the song as under the influence of "smoking banana skins".
http://www.alohatropicals.com/mb-01.html
1967 - On Broadway, Pearl Bailey took over the lead role in the musical, "Hello Dolly". "Pearlie Mae", as Buck was called, was a hit.
1967 - The Detroit Lions set an NFL record by fumbling the football 11 times and losing it 5 of those times.
1967—Top Hits
To Sir with Love - Lulu
Soul Man - Sam & Dave
It Must Be Him - Vikki Carr
You Mean the World to Me - David Houston
1967--BARNES, JOHN ANDREW III Medal of Honor
Rank and organization: Private First Class, U.S. Army, Company C, 1st Battalion, 503d Infantry 173d Airborne Brigade. Place and date: Dak To, Republic of Vietnam, 12 November 1967. Entered service at: Boston, Mass. Born: 16 April 1945, Boston, Mass. Citation: For conspicuous gallantry and intrepidity in action at the risk of his life above and beyond the call of duty. Pfc. Barnes distinguished himself by exceptional heroism while engaged in combat against hostile forces. Pfc. Barnes was serving as a grenadier when his unit was attacked by a North Vietnamese force, estimated to be a battalion. Upon seeing the crew of a machine gun team killed, Pfc. Barnes, without hesitation, dashed through the bullet swept area, manned the machine gun, and killed 9 enemy soldiers as they assaulted his position. While pausing just long enough to retrieve more ammunition, Pfc. Barnes observed an enemy grenade thrown into the midst of some severely wounded personnel close to his position. Realizing that the grenade could further injure or kill the majority of the wounded personnel, he sacrificed his life by throwing himself directly onto the hand grenade as it exploded. Through his indomitable courage, complete disregard for his own safety, and profound concern for his fellow soldiers, he averted a probable loss of life and injury to the wounded members of his unit. Pfc. Barnes' extraordinary heroism, and intrepidity at the cost of his life, above and beyond the call of duty, are in the highest traditions of military service and reflect great credit upon himself, his unit, and the U.S. Army.
1968-baseball player Sammy Sosa born San Pedro de Marcoris, Dominican Republic.
1968 -- Supreme Court voids Arkansas law banning teaching of evolution in public schools. Alabama continues warning high school students evolution is 'controversial', putting stickers on biology books.
1968 - A severe coastal storm produced high winds and record early snows from Georgia to Maine. Winds reached 90 mph in Massachusetts, and ten inches of snow blanketed interior Maine.
1972- Don Shula of the Miami Dolphins became the first NFL coach to win 100 regular season games in only 10 seasons as the Miami Dolphins defeated the New England Patriots, 52-0.
1974 - A great Alaska storm in the Bering Sea caused the worst coastal flooding of memory at Nome AK with a tide of 13.2 feet. The flooding caused 12 million dollars damage, however no lives are lost.
1975---Top Hits
Island Girl - Elton John
Lyin' Eyes - The Eagles
Who Loves You - Four Seasons
I'm Sorry - John Denver
1979-Jefferson Starship singer Marty Balin's rock opera "Rock Justice" opens a four-day run at San Francisco's Old Waldorf night club. Balin stars in and co-directs the musical, about a rock star who dreams he's on trial for not having a hit record.
1981 - The space shuttle Columbia was launched for the second time; it was the first space vehicle to be used more than once.
1983 - Lionel Richie started the first of four consecutive weeks at #1 on the music charts as "All Night Long (All Night)" became the United States most popular song.
1983---Top Hits
Islands in the Stream - Kenny Rogers & Dolly Parton
All Night Long (All Night) - Lionel Richie
One Thing Leads to Another - The Fixx
Somebody's Gonna Love You - Lee Greenwood
1984-Madonna releases the "Like A Virgin" LP.
1986 - For the first time in the history of the NBA both head coaches were absent from the game when coached K.C. Jones and Don Nelson were too sick to be at the Boston-Milwaukee game. The Boston Celtics had their 44th straight home victory as they defeated the Milwaukee Bucks 124-116.
1986- Red Sox Roger Clemens becomes only the second American League pitcher to unanimously win the Cy Young Award. Denny McLain was the first to accomplish the feat in 1968.
1987 - Heavy snow spread across much of New England. Totals in Massachusetts ranged up to 14 inches in Plymouth County. The seven inch total at the Logan Airport in Boston was their highest of record for so early in the season, and the 9.7 inch total at Providence RI was a record for November. Roads were clogged with traffic and made impassable as snowplow operators were caught unprepared for the early season snowstorm.
1988 - "Rattle and Hum", the album by U2, started a six-week run at the top of the U.S. album charts. Hum along now, as we list the tracks on the "Rattle and Hum": "Helter Skelter", "Van Diemen's Land", "Desire", "Hawkmoon 269", "All Along the Watchtower", "I Still Haven't Found What I'm Looking For", "Freedom for My People", "Silver and Gold", "Pride (In the Name of Love)", "Angel of Harlem", "Love Rescue Me", "When Love Comes to Town", "Heartland", "God Part II", "The Star Spangled Banner", "Bullet the Blue Sky", "All I Want is You".
1989 - Thirty-three cities reported record high temperatures for the date as readings soared into the 70s and 80s from the Southern and Central Plains to the Southern and Middle Atlantic Coast Region. The afternoon high of 80 degrees at Scottsbluff NE was a record for November, and highs of 76 degrees at Rapid City SD and 81 degrees at Chattanooga TN were the warmest of record for so late in the season.
1991—Top Hits
Cream - Prince & The N.P.G.
Can't Stop This Thing We Started - Bryan Adams
Real, Real, Real - Jesus Jones
Someday - Alan Jackson
1995 — -- Miami quarterback Dan Marino passes Fran Tarkenton (47,003 yards) to become the NFL's all-time passing yards leader on a 9-yard toss to Irving Fryar in the Dolphins' 34-17 loss to New England. Marino finishes his career with 61,361 yards passing.
1996-Reverend Jesse Jackson threatened to lead a potentially crippling boycott against Texaco if the oil giant failed to settle a lingering racial- discrimination lawsuit. Six Texaco employees initially filed the $520 million suit in 1994; the ensuing years saw the case mushroom into a complaint backed by some 1,400 workers. Despite growing pressure, Texaco was slow to respond to the case. However, Jackson's involvement, coupled with the revelation of a "secret" audio tape that captured Texaco executives making racial slurs and plotting to derail the lawsuit, helped bring the case to a close. On November 15, Texaco announced what was believed to be a $ 175 million settlement to the case, which included a one-time salary boost for minority employees, as well as the establishment of "diversity training and sensitivity programs".
1998---Top Hits
Doo Wop (That Thing)- Lauryn Hill
Lately- Divine
The First Night- Monica
One Week- Barenaked Ladies
2002- Miguel Tejada, who receives 356 points from the Baseball Writers' Association, including 21 first-place votes of the 28 cast, is selected as the American League's Most Valuable Player. The A's shortstop joins countrymen Sammy Sosa and George Bell as Dominican Republic natives to win the award.
--------------------------------------------------------------

SuDoku
The object is to insert the numbers in the boxes to satisfy only one condition: each row, column and 3x3 box must contain the digits 1 through 9 exactly once. What could be simpler?
http://leasingnews.org/Soduku/soduko-main.htm
--------------------------------------------------------------

Daily Puzzle
How to play:
http://www.setgame.com/set/puzzle_frame.htm
Refresh for current date:
http://www.setgame.com/set/puzzle_frame.htm
--------------------------------------------------------------


http://www.gasbuddy.com/
http://www.gasbuddy.com/GB_Map_Gas_Prices.aspx
http://www.gasbuddy.com/GB_Mobile_Instructions.aspx
--------------------------------------------------------------

Weather
See USA map, click to specific area, no commercials
--------------------------------------------------------------

Traffic Live---
Real Time Traffic Information
You can save up to 20 different routes and check them out
with one click, or type in a new route to learn the traffic live.
--------------------------------