------------------------------------------------------------------------------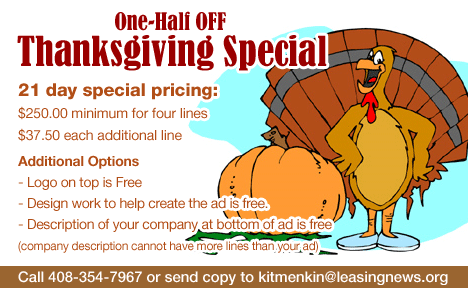 ------------------------------------------------------------------------------
Classified Ads---Help Wanted
Interviewing Leasing Professionals With Proven Track Record and Established Book of Business. Envision Provides: 1) Established Funding Sources, 2) Fun Working Environment, 3) Full Benefits (Health Insurance, 401k), 4) Aggressive Commission Structure.
Resumes To: careers@envisioncapitalgroup.com, Contact: Jeff Edwards (949) 225-1712
Envision Capital Group is dedicated to providing the best in class products and service to our employees, customers, vendors and partners in the small and middle ticket commercial finance industry. With over 50 years of combined experience we have the knowledge, skills, abilities and relationships to help you reach your goals.
Seeking 2 Years + Experience, Vendor Focus Preferred
Well Established Funding Sources
Nearly 15 Years Reputation for Performance
Large Commission Structure
with the Right Book of Business
Confidential Interview: Sarah Weston
Resume: jobs@taycor.com, (310) 895-7718
Interviewing Experienced Leasing Salespeople
With Ability to Develop Vendor Relationships
52 year old, Family- owned, Self Funded,
Small Ticket Company
Resumes to: tgalvin@clune.net
www.clune.net

Vendor/Dealer Leasing Professional, generous commission's package that can lead to base salary and benefits. Join a sales team that has all the right sales tools for developing a successful vendor program in many different industries.
Chris Chiappetta, Phone: 800-669-7527 ext. 1208,
chris@netlease.com

National Machine Tool Financial Corp., funding vendor
programs since 1986. We offer competitive rates and a
credit staff dedicated to vendor programs.
www.netlease.com

5 years experience with established vendor relationships. We offer great funding capacity for transactions $10k to $10MM. Quail Company's established for over 30 years. Submit resume to: jrudin@quailcap.com
About the company: Quail Equipment Leasing 17 years in
business with the ability to develop specialized programs for
vendors and unique industries: $10K to $10MM.
---------------------------------------------------------------------------------------
Cartoon---Why Lou Dobbs is no longer anchor at CNN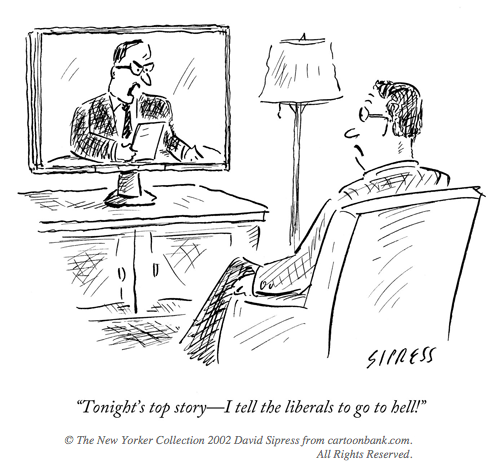 ---------------------------------------------------------------------------------------
David Normandin/Jennifer Buchanan: Two new CLP's
### Announcement ##########################

"The CLP Foundation is very pleased to announce the addition of two new Certified Lease Professionals.  The Board of Directors asks you to join us in congratulating them for completing the CLP Program and successfully passing the CLP Exam to earn their Certified Lease Professional designation."
Jennifer Buchanan, CLP
Great American Insurance
Premier Lease & Loan Services
Cincinnati, OH  45202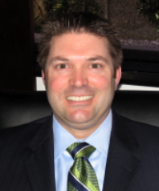 David A. Normandin, CLP
ENvision Capital Group LLC
Newport Beach, CA  92660
"The CLP Foundation is the official governing body for the Certified Lease Professional ("CLP") Program.  The CLP designation sets the standard for professionalism in the leasing industry.  This designation identifies and recognizes individuals within the leasing industry who have demonstrated their competency through continued education, testing and conduct.  This designation is the only internationally recognized lease certification program in the world.
"We invite you to visit our web site -- www.clpfoundation.org for detailed information about the CLP Foundation and the CLP Program.  For further information about our Mentor Program and Anonymous Test Taking Program, please contact Cindy Spurdle at 610/687-0213 or cindy@clpfoundation.org."
#### Announcement #########################
------------------------------------------------------------------------------
St. Cloud, Minnesota -- Adopt-a-Pet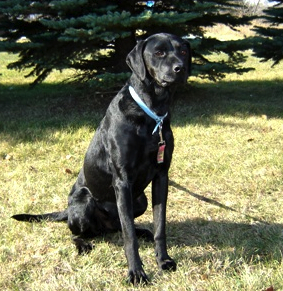 "Ace"
Arrival Date: 11/11/2009
Release Date: 11/12/2009
Breed: Labrador Retriever Mix
Age: 1 Year
Sex: Neutered Male
Color: Black
Reason Surrendered: Transfer from another Shelter
Adoption Fee: $81.00 plus tax
"Hi, my name is Ace and let me tell you a little about me. I came to the shelter from another shelter with my friend Thunder. I have been around other dogs and did well with them. Thunder and I get along sometimes, but we can sometimes get into it every once in awhile. I can be a little jumpy, but that just because I get so excited to see you. I am super friendly towards strangers and really get along with everyone. AJ"
(My 92 pound Black Labrador male's name is Bode Ace Menkin (short for "BAM") and he is a great dog, with me almost all the time, even when I write Leasing News. He is the fourth Lab in my life, the first male and goes with us almost everywhere.  This is a great breed. Kit Menkin)
pets@tricountyhumanesociety.org
http://tricountyhumanesociety.org/
735 8th Street NE
St. Cloud, MN 56304
pets@tricountyhumanesociety.org

http://tricountyhumanesociety.org/
Adopt-a-Pet by Leasing Co. State/City
http://www.leasingnews.org/Conscious-Top%20Stories/Adopt_Pet.htm
Adopt a Pet
http://www.adoptapet.com/
---------------------------------------------------------------------------------------
CapitalSource Announces Sale of Net Lease Assets to Omega Healthcare Investors, Inc.
### Press Release ##########################

CHEVY CHASE, Md.,  -- CapitalSource Inc. (NYSE: CSE) today announced that it has entered into a definitive agreement to sell substantially all of its healthcare net lease portfolio to Omega Healthcare Investors, Inc. (NYSE: OHI), subject to usual and customary closing conditions and adjustments. The sale, covering 143 long term care facilities, will be completed in a series of closings. Expected net proceeds to CapitalSource include $280 million cash and $51 million of OHI stock. Omega is expected to assume or pay off $529 million of debt related to the assets being purchased. CapitalSource owns 38 additional long term care facilities not included in this sale, but which the Company expects to sell separately.
"This transaction is another important step in our ongoing transformation to a bank model," commented John K. Delaney, CapitalSource Chairman and CEO. "We intend to use the cash proceeds principally to pay down debt, which further strengthens our balance sheet and liquidity. After exploring a number of alternatives in recent months, we believe this direct asset sale is the best result for our shareholders," concluded Delaney.
"As we have been saying for quite some time, we anticipated that realizing the equity value in our net lease portfolio could be a process that stretched out over many months. This transaction will permit us to more quickly capture that value, recognize a gain and further simplify our business, as we seek to finalize the monetization of the remaining facilities within this portfolio," added James J. Pieczynski, President of the CapitalSource Health Care Real Estate business.
The sale to Omega will be completed in three steps. The first two are expected to be completed by the end of the second quarter of 2010 and will result in net proceeds to CapitalSource of $250 million in cash and $51 million of Omega stock. The first closing, expected to occur in late December or January, will cover 40 facilities for a purchase price of $269 million and will also include Omega's payment of $25 million for an option to purchase 63 facilities for an additional $295 million or a total purchase price of $320 million. The second closing is expected to occur in the second quarter of 2010 and will cover 40 facilities for a purchase price of $271 million. Omega will assume a total of $264 million of indebtedness relating to the facilities sold in the first two transactions.
The third closing for the remaining 63 facilities, at a purchase price of $320 million, would occur upon Omega's exercise of its purchase option prior to 12/31/11. The consideration would consist largely of the extinguishment of $265 million of indebtedness relating to the facilities sold in the transaction, plus $30 million in cash, in addition to the previously paid purchase option of $25 million.
Wells Fargo Securities LLC acted as lead advisor to CapitalSource on the transaction.
A telephonic replay of conference is available through February 18, 2010. Please call (877) 344-7529 from the United States or (412) 317-0088 from outside the United States with pass code 435866. An audio replay will also be available on the Investor Relations section of the CapitalSource website: www.capitalsource.com.
About CapitalSource
CapitalSource Inc. (NYSE: CSE) is a commercial lender that provides financial products to middle market businesses and offers depository products and services in southern and central California through its wholly owned subsidiary CapitalSource Bank. As of September 30, 2009, CapitalSource had total commercial assets of $10.4 billion and $4.4 billion in deposits. The Company is headquartered in Chevy Chase, MD. Visit www.capitalsource.com for more information.
#### Press Release #########################
((click on ad to learn more))
(Leasing News provides this ad "gratis" as a means to help support the growth of Lease Police)
---------------------------------------------------------------------------------------
-------------------------------------------------------------------------------

News Briefs----
Justice creeps slowly in alleged HL Leasing Ponzi scheme
http://fresnobeehive.com/news/2009/11/justice_creeps_slowly_in_alleg.html#more
Fitch cuts CIT Group ratings to "D"
http://seattletimes.nwsource.com/html/businesstechnology/
2010187210_apuscitgroupcreditrating.html?prmid=obinsite
Goldman, Buffett Establish $500 Million Small-Business Program
http://www.bloomberg.com/apps/news?pid=20601103&sid=aut.kPaGENTQ
Q3 Mortgage Delinquency Rate Sets All-Time High
http://www.creditcollectionsworld.com/article.html?id=20091117BZZXJFPO&from=creditandcollectionnews
PNC Financial Services complete 1st phase National City conversion
http://www.crainscleveland.com/article/20091116/FREE/911169980
Joanna Krupa and Derek Hough out Dancing w/the stars
http://www.msnbc.msn.com/id/34003868/ns/entertainment-reality_tv/
------------------------------------------------------------------------------

You May have Missed---
Library in a Pocket
http://www.nytimes.com/2009/11/18/technology/18reader.html?_r=1&ref=business
-------------------------------------------------------------------------------
Sports Briefs----
Buffalo Bills fire head coach Dick Jauron
http://content.usatoday.com/communities/thehuddle/post/2009/11/nflcom-buffalo-bills-fire-head-coach-dick-jauron/1
No US Flag at Cowboys Stadium?
http://stadiumblog.dallasnews.com/
------------------------------------------------------------------------------

California Nuts Briefs---
California Budget hole grows to $21 billion
http://www.sacbee.com/topstories/story/2331721.html
Oakland Mayor Ron Dellums failed to disclose trip to South Africa
http://www.contracostatimes.com/news/ci_13811318?nclick_check=1
-------------------------------------------------------------------

"Gimme that Wine"
An Invitation to Read, Sniff and Taste--by Eric Asimov
http://www.nytimes.com/2009/11/18/dining/18pour.html?ref=dining
Trinchero Family Gift Will Support UC Davis Grapevine Program
http://www.news.ucdavis.edu/search/news_detail.lasso?id=9311
Onetime Sausalito figure guilty in wine arson
http://www.sfgate.com/cgi-bin/article.cgi?f=/c/a/2009/11/17/BAUA1AL894.DTL
Leading Pinot Noir Producer Launches Willamette Valley Vineyards Wine Center
http://www.businesswire.com/portal/site/home/email/headlines/?ndmViewId=news_view&newsLang=en&div=939633621&newsId=20091116006239
Wine and Grapes Enrich Pennsylvania's Economy
http://www.winesandvines.com/template.cfm?section=news&content=69134&htitle=Wine%20and%20Grapes%20Enrich%20Pennsylvania%27s%20Economy
Wine Prices by vintage
http://www.winezap.com
http://www.wine-searcher.com
US/International Wine Events
http://www.localwineevents.com
Winery Atlas
http://www.carterhouse.com/atlas
Leasing News Wine & Spirits Page
http://two.leasingnews.org/Recommendations/wnensprts.htm
The London International Vintners Exchange (Liv-ex) is an electronic exchange for fine wine.
http://www.liv-ex.com
-----------------------------------------------------------------------------
Today's Top Event in History
1863- President Lincoln boards a train for Gettysburg, Pennsylvania, to deliver a short speech at the dedication for the cemetery of soldiers killed during the battle there on July 1 to 3, 1863. While he did not know it at time, the battle was the turning point of the Civil War. He also was not aware that the address he was about to give became perhaps the most famous speech in American history. Lincoln had thought about what he wanted to say, but he nearly missed his chance to say it. On November 18, Lincoln's son, Tad, became ill with a fever. Abraham and Mary Lincoln were, sadly, no strangers to juvenile illness: they had already lost two sons. Prone to fits of hysteria, Mary Lincoln panicked when the president prepared to leave for Pennsylvania. Lincoln felt that the opportunity to speak at Gettysburg and present his defense of the war was too important to miss, though. He had a great sense that there was a turning point in the long, deadly war about to be made. He was accompanied by an entourage that included Secretary of State William Seward, Postmaster General Montgomery Blair, Interior Secretary John Usher, Lincoln's personal secretaries John Hay and John Nicolay, several members of the diplomat corps, some foreign visitors, a Marine band, and a military escort. A reporter wrote during one stop, a young girl lifted a bouquet of flowers to his window. Lincoln kissed her and said, "You're a sweet little rose-bud yourself. I hope your life will open into perpetual beauty and goodness." When Lincoln arrived in Gettysburg, he was handed a telegram that lifted his spirits: Tad was feeling much better. Lincoln enjoyed an evening dinner and a serenade by Fifth New York Artillery Band before he retired to finalize his famous Gettysburg Address.
-------------------------------------------------------------------------------
This Day in American History
1787- Birthday of Sojourner Truth, abolitionist and orator, born up-state New York. Born into slavery as Isabella Baumfree
http://myhero.com/myhero/hero.asp?hero=sojournerTruth
1803- Battle of Vertieres, in which Haitians defeat French. In the battle for independence, a fierce fight took place in the town of Vertieres, where the French army led by Napoleon, was defeated by Haitians. This huge defeat of Napoleon's army led to the end of the war, and to Haiti's eventual march towards independence on 1st January, 45 days later. American Black slaves escape to Haiti for freedom. Southern states introduce legislation for "runaway slaves."
http://www.windowsonhaiti.com/windowsonhaiti/heroes.shtml
1820- American Captain Nathaniel Brown Palmer in the "Hero, a sloop of 44 tons, with a crew of six including the captain and the mate, discover Antarctica. His discovery of the Antarctic peninsula is now called Palmer's Peninsula. The first American to set foot on Antarctica was probably John Davis, a seal hunter, who went ashore at Hughes Bay on February 7m, 1821. Antarctica had already been seen from a distance by the English explorer James Cook and the crew of his ship, The Endeavor, which circumnavigated the continent between 1773 and 1775.
1825- Birthday of Susan Lincoln Tolman Mills, educated at Mount Holyoke College, she used the training methods in a school in Hawaii where she taught with her husband. Back in California, the couple opened a school that became Mills College, again using the Mount Holyoke philosophy as well as several of its teachers. At her husband's death in 1884 she was principal and for a time acting president. She was finally named president (after two male presidents) in 1890. Mills was the first woman's college on the west coast and under her guidance it became one of the major colleges of the nation. In 1991 an effort to convert it to admit men was defeated by the students and it continues to be an all-woman college.
1848- Edward Cleveland Kemble resumed publishing the combined "California Star" and the "Californian" in San Francisco as the "Star and Californian"; both closed when employees quit to rush to the gold fields.
1849- John and Amanda Pelton open first tuition-free public school in San Francisco.
1850- Col. Charles L. Wilson granted concession to build a planked toll road from San Francisco to Mission Dolores.
1857- Birthday of Rose M. Knox, within seven years of taking over the management of the Knox Gelatine Company, developed it into a multi-million-dollar firm. On the first day of her management following her husband's death, she locked the back door and ordered everyone from president to janitor to use the front door. She managed the business for more than 40 years, changed its emphasis to nutrition, and made it a thriving business. Her management style was pro- worker and layoffs were unheard of with a five-day work week with vacations and sick pay. She stepped aside as the company's president only when she reached her 90th birthday, retaining her position as chairperson. She was recognized as one of the nation's outstanding businesswomen.
1861- Poet and abolitionist Julia Ward Howe writes the lyrics for the Battle Hymn of the Republic. She had accompanied her husband, Dr. Samuel Howe, to Fort Griffin, Virginia, to review Union troops defending the capital. The ceremony was cut short when the Federals were forced to give chase to a nearby party of Confederates. Dr. and Mrs. Howe returned to their Washington hotel, but Mrs. Howe awoke in the early morning hours with "long lines" of a poem in her mind. She rose in darkness and wrote six stanzas of The Battle Hymn of the Republic on her husband's stationery based on chapter 63 of the Old Testament's Book of Isaiah. In February 1862, The Atlantic Monthly printed the poem for a $5 payment. Soon troops all over the North were singing the stirring words to the popular tune of John Brown's Body, which had been composed in 1852.
1865- Mark Twain has instant success with his first fictional piece, "The Celebrated Jumping Frog of Calaveras County" (New York Saturday Press).
1883- Charles Ferdinand Dowd, a Connecticut school teacher, and one of the early advocates of uniform time, proposed a time zone plan of the US ( four zones of 15 degrees), which he and others persuaded the railroads to adopt and place in operation. It did not become law until March 19,1918, when Congress passed the Standard Time Act, which authorized the Interstate Commerce Commission to establish time zones. It also established "Daylight Savings Time" to save fuel.
http://memory.loc.gov/ammem/today/nov18.html
1888-The great baseball promoter Albert G. Spalding began his world tour to introduce baseball to the enter world. He, the Chicago White Stockings and a group of all-star players set sail from San Francisco for Honolulu, the first stop on their round-the-world tour.
1888- Birthday of Frances Marion, screenwriter, novelist, director who at her peak earned $17,000 a week as a Hollywood screen writer, writing the original Stella Dallas and winning academy awards for The Big House (1930) and The Champ (1931). In all she wrote more than a hundred film scripts.
1909-Birthday of John Herndon "Johnny" Mercer, American songwriter, singer, radio performer and actor, bon at Savannah, GA. Johnny Mercer wrote lyrics ( and often the music ) for some of the great American popular music from the 1930's through the 1960's, including "Autumn Leaves, " "One for My Baby, " Satin Doll," "On the Atchison, Topeka, and the Santa Fe," "You mush Have Been a Beautiful Baby," "Come Rain or Come Shine," Hooray for Hollywood," "Jeepers Creepers," and countless more. Mercer died June 25, 1976 at Bel Air, CA.
1916- Birthday of the late Jimmy Lyons, born Peking, China; jazz disc jockey, founder of the Monterey Jazz Festival, who I worked with at KFRC in the early 1970's.
http://www.amazon.com/exec/obidos/ASIN/0893950068/inktomi-bkasin-20/
104-6368463-9838304China
1923- Fifty-four inches of snow and sleet blocked the Columbia River Highway in the Dalles, Oregon. Railroads were stopped for days in both Washington and Oregon
1923- Birthday of Alan Shepard, former astronaut and the first American in space (in 1961). Shepard was born at East Derry, NY. He was one of the only 12 Americans who have walked on the moon and was America's only lunar golfer, practicing his drive in space with a six iron. He was awarded the Medal of Honor in 1979. Shepard died near Monterey, CA, July 21, 1998.
1927- Bix Biederbecke cuts first date with Paul Whiteman Orchestra, " Washboard Blues," with Hoagy Carmichael, vocal. Victor.
1928- The comical activity of squeaky-voiced Mickey Mouse first appeared on the screen of Colony Theater at New York City. The film Walt Disney's "Steamboat Willie" was the first animated cartoon talking picture.
1928- Birthday of singer Sheila Jordan, Detroit, MI
http://www.npr.org/programs/btaylor/pastprograms/sheilajordan.html
1932- For the first time, a tie occurred for the Best Actor Academy Award. Wallace Beery and Fredric March were only one vote apart so the Academy of Motion Picture Arts and Sciences ruled it a tie. Both received an Oscar at the Fifth Annual Academy Awards, March for his performance in "Dr. Jekyll and Mr. Hyde" and Beery for his role in "The Champ". March thought it rather funny that the two were honored for "best male performance of the year" when they each had adopted a child that year. "The Champ" also was honored when Frances Marion received the Writing/Original Story Academy Award for the film. There was only one Best Actress Award and it was presented to Helen Hayes for her performance in "The Sin of Madelon Claudet". Host Lionel Barrymore greeted the film industry this night in the Fiesta Room at LA's grand hotel, The Ambassador. The movie, "Grand Hotel" (Metro-Goldwyn-Mayer), earned the top honors as Outstanding Production. It was also a grand night for the film, "Bad Girl". Its director, Frank Borzage, and its writer (adaptation), Edwin Burke, were both presented with Academy Awards. Walt Disney also received two awards: an honorary award for the creation of Mickey Mouse and for the cartoon short subject "Flowers and Trees". Short Subject awards were presented to two other well-known Hollywood talents on this evening. Hal Roach won his prize for the comedy, "The Music Box" and Mack Sennett for the novelty short, "Wrestling Swordfish". Both were first-time Academy Award winners as were Gordon Wiles for Art Direction ("Transatlantic") and Lee Garmes for Cinematography ("Shanghai Express").
http://www.infoplease.com/ipa/A0147959.html
1936-Ella Fitzgerald,18, cuts first disc, " My Last Affair." Decca.
1936 Birthday of Trumpet Player Don Cherry
http://www.wnur.org/jazz/artists/cherry.don/
1939- Artie Shaw, at the peak of success, disbands, splits for Mexico.
1942- Thornton Wilder's play, "The Skin of Our Teeth", opened in New York City. The play was Wilder's sequel to "Our Town". "The Skin of Our Teeth" starred Tallulah Bankhead, Fredric March, Montgomery Clift and E.G. Marshall. One critic wrote, "As of last evening, the theatre was looking up."
1943- Two days after the American raid on the power station in Vermork, Norway, 440 British bombers swooped down on Berlin at night. The raid was not overly successful. Though 131 Berliners were killed, the Royal Air Force struck very few of the industrial areas they intended to hit. Even worse, nine British bombers were shot down, and fifty-three aircrew members killed. One of the victims was Wing Commander John White, who had played a significant role in the successful bombing of Peenemunde.
1946- Birthday of sax player Bennie Wallace, Chattanooga, TN,
http://www.amazon.com/exec/obidos/ASIN/B00000AEC2/avsearch-musicasin-20/
104-6368463-9838304
1949- Jackie Robinson because the first baseball player who was African-American to win the "Most Valuable Player Award" in the major leases as second baseman of the National League's Brooklyn Dodgers, New York City. He won the Kenesaw Mountain Landis Memorial plaque from the Baseball Writers Association. The first African-American player in the American League to win the award was Elston Howard, catcher for the New York Yankees, on November 7, 1963.
1949---Top Hits
That Lucky Old Sun - Frankie Laine
Don't Cry, Joe - The Gordon Jenkins Orchestra (vocal: Betty Brewer)
I Can Dream, Can't I? - The Tommy Dorsey Orchestra (vocal: Jack Leonard)
Slipping Around - Margaret Whiting & Jimmy Wakely
1950- "Harbor Lights" by Sammy Kaye topped the charts and stayed there for 4 weeks.
1950- Marine Corp jet Captain Major John F. Bolt of Sanford, Florida, became a double ace. He led a four-plane Saber flight in an attack on four enemy fighters east of Sinuiju, Korea, on his 37 th mission, and downed his fifth and six MIG-15s. He first qualified as an ace in world War II, when he shot down six Zekers between September 23, 1943 and January 4, 1944, while serving with Boyington's Black Sheep Squadron. John Bolt was the only Marine to become an ace in WWII and Korea. In WWII, he flew with 'The Black Sheep', VMF-214, best known for its CO, Pappy Boyington.
http://www.acepilots.com/usmc_bolt.html
1951- The television show "See It Now" premiered, doing unrehearsed interviews, covering relevant and newsworthy stories of its time, including desecration, lung cancer and anti-Communist fervor. One of the most notable shows focused on Senator Joseph McCarthy, leading to McCarthy's appearance on the show which damaged his creditability. The show was hosted by Edward R. Murrow, who also produced it jointly with Fred W. Friendly. Its premiere was the first live commercial coast-to-coast broadcast.
1951- Wanting to stay in California, PCL Los Angeles Angels first baseman Chuck Connors becomes the first player to refuse to participate in the major league draft. The former Cub first baseman and future star of the TV series The Rifleman refusal allows the minor leagues to ask for more money for big league talent.
1955- An early season cold snap finally came to an end. Helena, MT, experienced 138 consecutive hours of subzero temperatures, including a reading of 29 below zero, which surpassed by seven degrees their previous record for the month of November. Missoula MT broke their November record by 12 degrees with a reading of 23 below zero, and Salt Lake City UT smashed their previous November record of zero with a reading of 14 below. Heavy snow in the Great Basin closed Donner Pass CA, and total crop damage from the cold wave amounted to eleven million dollars
1955- Carl Perkins recorded "Blue Suede Shoes" at Sun Studios in Memphis. It became his biggest Pop hit, reaching #2 on the Billboard chart. Elvis Presley's version, which gets more air-play these days, only managed to get to #20.
1956- Birthday of football player Harold Warren Moon, born Los Angeles, CA.
1956- Fats Domino appears on the Ed Sullivan show singing his hit "Blueberry Hill."
1957---Top Hits
Jailhouse Rock - Elvis Presley
You Send Me - Sam Cooke
Little Bitty Pretty One - Thurston Harris
Wake Up Little Susie - The Everly Brothers
1958, DALLAS, Texas (AP) -- Former city councilwoman Laura Miller easily won the hotly contested race for mayor of the nation's ninth largest city Saturday night.
1957- Ricky Nelson records "Stood Up", which will reach #2 early the following year.
1963- Push-button telephones went into service as alternative to rotary-dial phones. touch-tone service was available as an option at an extra charge. this option was only available in two Pennsylvania cities.
1964- J Edgar Hoover describes Martin Luther King as "most notorious liar"
1964- The Supremes appear on "Shindig!" singing "Baby Love" and "Come See About Me." The Righteous Brothers are also on the show and perform "Little Latin Lupe Lu."
1965---Top Hits
Get Off of My Cloud - The Rolling Stones
1-2-3 - Len Barry
You're the One - The Vogues
Hello Vietnam - Johnny Wright
1966- This was the last required meatless Friday for American Roman Catholics, in accordance with a decree made by Pope Paul VI earlier this year.
1967- DAVIS, SAMMY L. Medal of Honor
Rank and organization: Sergeant, U.S. Army, Battery C, 2nd Battalion, 4th Artillery, 9th Infantry Division. Place and date: West of Cai Lay, Republic of Vietnam, 18 November 1967. Entered service at: Indianapolis, Ind. Born: 1 November 1946, Dayton, Ohio. Citation: For conspicuous gallantry and intrepidity in action at the risk of his life and beyond the call of duty. Sgt. Davis (then Pfc.) distinguished himself during the early morning hours while serving as a cannoneer with Battery C, at a remote fire support base. At approximately 0200 hours, the fire support base was under heavy enemy mortar attack. Simultaneously, an estimated reinforced Viet Cong battalion launched a fierce ground assault upon the fire support base. The attacking enemy drove to within 25 meters of the friendly positions. Only a river separated the Viet Cong from the fire support base. Detecting a nearby enemy position, Sgt. Davis seized a machine gun and provided covering fire for his gun crew, as they attempted to bring direct artillery fire on the enemy. Despite his efforts, an enemy recoilless rifle round scored a direct hit upon the artillery piece. The resultant blast hurled the gun crew from their weapon and blew Sgt. Davis into a foxhole. He struggled to his feet and returned to the howitzer, which was burning furiously. Ignoring repeated warnings to seek cover, Sgt. Davis rammed a shell into the gun. Disregarding a withering hail of enemy fire directed against his position, he aimed and fired the howitzer, which rolled backward, knocking Sgt. Davis violently to the ground. Undaunted, he returned to the weapon to fire again when an enemy mortar round exploded within 20 meters of his position, injuring him painfully. Nevertheless, Sgt. Davis loaded the artillery piece, aimed and fired. Again he was knocked down by the recoil. In complete disregard for his safety, Sgt. Davis loaded and fired 3 more shells into the enemy. Disregarding his extensive injuries and his inability to swim, Sgt. Davis picked up an air mattress and struck out across the deep river to rescue 3 wounded comrades on the far side. Upon reaching the 3 wounded men, he stood upright and fired into the dense vegetation to prevent the Viet Cong from advancing. While the most seriously wounded soldier was helped across the river, Sgt. Davis protected the 2 remaining casualties until he could pull them across the river to the fire support base. Though suffering from painful wounds, he refused medical attention, joining another howitzer crew, which fired at the large Viet Cong force until it broke contact and fled. Sgt. Davis' extraordinary heroism, at the risk of his life, is in keeping with the highest traditions of the military service and reflects great credit upon himself and the U.S. Army.
1968- Glen Campbell, a former session musician for Frank Sinatra, Nat "King" Cole and the Beach Boys, receives two gold records - one for "By The Time I Get To Phoenix" and one for "Gentle On My Mind."
1968- The Jimi Hendrix Experience's third album, "Electric Ladyland," earns the group its third gold LP. "Crosstown Traffic," a version of Bob Dylan's "All Along the Watchtower" and "Voodoo Chile" are the two-record set's highlights.
1968- The Spiral Staircase record "More Today than Yesterday", which will reach #12 in the US the following spring.
1973---Top Hits
Keep on Truckin' - Eddie Kendricks
Heartbeat - It's a Lovebeat - The DeFranco Family
Photograph - Ringo Starr
Paper Roses - Marie Osmond
1974- Frank Sinatra emerged from retirement to do a TV special with dancer Gene Kelly. The show was a smash hit and revived Sinatra's career.
1975- John Denver received a gold record for "I'm Sorry".
1978- Congressman Leo J Ryan of Burlingame, California was killed along with four others in his group in Jonestown, Guyana by members of Peoples Temple, followed by ritual mass suicide of 913 members. (I served as his first state assembly administrative assistant and legislative aide in the late 1960's. His personal secretary of many years was murdered in her house during a robbery of the family's coin collection). People's Temple leader Jim Jones led hundreds of his followers in a mass murder-suicide at their agricultural commune in remote northwestern Guyana. The few cult members who refused to take the cyanide-laced fruit-flavored concoction were either forced to do so at gunpoint or shot as they fled. The final death toll was 913, including 276 children. Jim Jones was a charismatic churchman who founded the People's Temple, a Christian sect, in Indianapolis in the 1950s. He preached against racism, and his integrated congregation attracted mostly African Americans. In 1965, he moved the group to northern California, settling in Ukiah and after 1971 in San Francisco. In the 1970s, his church was accused by the press of financial fraud, physical abuse of its members, and mistreatment of children. In response to the mounting criticism, Jones led several hundred of his followers to South America in 1977 and set up a utopian agricultural settlement called Jonestown in the jungle of Guyana. A year later, a group of ex-members convinced U.S. Congressman Leo Ryan, a Democrat of California, to travel to Jonestown and investigate the commune. On November 17, 1978, Ryan arrived in Jonestown with a group of journalists and other observers. At first the visit went well, but the next day, as Ryan's group was about to leave, several People's Church members approached members of the group and asked them for passage out of Guyana. Jones became distressed at the defection of his members, and one of Jones' lieutenants attacked Ryan with a knife. Ryan escaped from the incident unharmed, but Jones then ordered Ryan and his companions ambushed and killed at the airstrip as they attempted to leave. The congressman and four others were murdered as they attempted to board their charter planes. Back in Jonestown, Jones directed his followers in a mass suicide in a clearing in the town. With Jones exhorting the "beauty of dying" over a loudspeaker, hundreds drank a lethal cyanide and Kool-Aid drink. Those who tried to escape were chased down and shot by Jones' lieutenants. Jones died of a gunshot wound in the head, probably self-inflicted. Guyanese troops, alerted by a cult member who escaped, reached Jonestown the next day. Only a dozen or so followers survived, hidden in the jungle. Most of the 913 dead were lying side by side in the clearing where Jones had preached to them for the last time.
http://www.lermanet.com/house/destructive.htm
1979- Paul McCartney releases "Wonderful Christmastime", a tune on which he plays all the instruments himself.
1981---Top Hits
Private Eyes - Daryl Hall & John Oates
Start Me Up - The Rolling Stones
Physical - Olivia Newton-John
My Baby Thinks He's a Train - Rosanne Cash
1986- The Roseland Ballroom reopened in New York City. The 67-year-old home for those wanting to dance cheek to cheek featured America's dean of society music, Lester Lanin. He played for patrons who wanted to cut a rug on the 112-by-55-foot, maple wood dance floor.
1986- For the first time since his departure from his own late-night TV show, Jack Paar was a guest of Johnny Carson on "The Tonight Show". One of TV's great lines came from the show, when Carson quipped (after one of Paar's long, long spiels), "Why is it that I feel I'm guesting on your show?"
1986- Roger Clemens was named the American League's Most Valuable Player. He was the first American League starter to be so named in 15 years. The Boston Red Sox hurler won the honor one week after earning the Cy Young Award1997 - The Arizona Diamondbacks and Tampa Bay Devil Rays begin taking shape with 35 selections apiece in baseball's expansion draft. Both the Diamondbacks and Devil Rays began their baseball lives with sufficient funds to contend quickly.
1986- "Amanda" by Boston topped the charts and stayed there for 2 weeks.
1987- Cub outfielder Andre Dawson (.287, 49, 137) becomes the first player to win the MVP award as a member of a last place club.
1987- After nearly a year of hearings into the Iran-Contra scandal, the joint Congressional investigating committee issues its final report. It concluded that the scandal, involving a complicated plan whereby some of the funds from secret weapons sales to Iran were used to finance the Contra war against the Sandinista government in Nicaragua, was one in which the administration of Ronald Reagan exhibited "secrecy, deception, and disdain for the law." Naming several members of the Reagan administration as having been directly involved in the scheme (including National Security Advisor John Poindexter and deceased CIA Director William Casey), the report stated that Reagan must bear "ultimate responsibility." A number of government officials were charged and convicted of various crimes associated with the scandal.
1988-An Anti-Drug bill of large scope was signed into law by President Ronald Reagan. It called for the death penalty for drug-related murders, a $10,000 fine for the possession of even small amounts of controlled substances and provided for the expansion of treat facilities. A cabinet-level office was established for a drug "czar" to oversee the nation's fight on drugs.
1989---Top Hits
When I See You Smile - Bad English
Blame It on the Rain - Milli Vanilli
Love Shack - The B-52's
Bayou Boys - Eddy Raven
1989- A second surge of arctic air brought record cold to parts of the north central U.S. Eleven cities in the Upper Midwest reported record low temperatures for the date, including Rochester MN with a reading of 4 degrees below zero. Strong winds ushering the arctic air into the north central U.S. produced squalls in the Lower Great Lakes Region. Snowfall totals in northern Ohio ranged up to twenty inches in Ashatabula County and Geauga County
1990- The Righteous Brothers saw their popularity surge when the movie, Ghost, (starring Patrick Swayze and Demi Moore) featured their 1965 hit, "Unchained Melody." Their original version and a re-recorded cut both made it into the US top 20, while three Greatest Hits albums made the Billboard chart.
1990- Art Monk becomes only the third player in NFL history to amass 700 career receptions when he makes four catches against the Saints.
1995- The Rolling Stones become the first act to broadcast a concert on the Internet.
1995- "Goldeneye" the latest James Bond movie, opens, featuring a title song by Tina Turner.
1996- Four hardware makers unveiled hand-held computers at an electronics show on this day in 1996. The computers were all designed to run Microsoft Windows CE, an operating system introduced at the show the previous day. The machines offered remote and wireless connections for checking e-mail and surfing the Web and allowed users to synchronize data with Windows programs. By 1999, the market for hand-held computers had grown to an estimated 5.7 million units, nearly fifty percent greater than 1998 sales, according to the research firm Dataquest. Today they are incorporated into wireless telephones the size of a pack of cigarettes that also include the ability to take pictures.
2008- Joining Cal Ripken Jr. (Orioles - 1983) and Ryan Howard, (Phillies - 2006 ), Dustin Pedroia (.326, 17, 83 ) becomes the third player in major league history to win the Most Valuable Player award a season after being selected as the Rookie of the Year. The scrappy Gold Glove second baseman, the 10th Red Sox player to earn the American League honor, received 16 of the 28 first-place votes to easily outdistance heavy-hitting Twins first baseman Justin Morneau (.300, 23, 129).
2008- Secretary of State Condoleezza Rice introduces Ken Griffey, Jr. as an American Public Diplomacy Envoy, a position in which the future Hall of Famer will represent the "values of the United States, not the government of the United States." The free-agent outfielder, who played for the Reds and White Sox last season, joins Cal Ripken Jr. as a major leaguer serving his country in the U.S. State Department's Bureau of Educational and Cultural Affairs.
 ---------------------------------------------------------------------------
Football Poem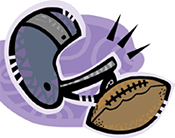 SEE IT THROUGH
by Edgar A. Guest (1881-1959)
When you're up against a trouble, Meet it squarely, face to face; Lift your chin and set your shoulders, Plant your feet and take a brace. When it's vain to try to dodge it, Do the best that you can do; You may fail, but you may conquer, See it through!
Black may be the clouds about you And your future may seem grim, But don't let your nerve desert you; Keep yourself in fighting trim. If the worst is bound to happen, Spite of all that you can do, Running from it will not save you, See it through!
Even hope may seem but futile, When with troubles you're beset, But remember you are facing Just what other men have met. You may fail, but fall still fighting; Don't give up, whate'er you do; Eyes front, head high to the finish. See it through!
Edgar A Guest,. often referred to as the common man's poet. was a staff writer for the Detroit News (Michigan) and had his poetry published in the paper for many years.
----------------------------------------------------------------------------
SuDoku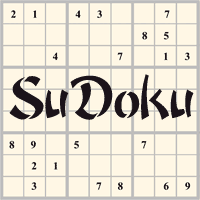 The object is to insert the numbers in the boxes to satisfy only one condition: each row, column and 3x3 box must contain the digits 1 through 9 exactly once. What could be simpler?
http://leasingnews.org/Soduku/soduko-main.htm
---------------------------------------------------------------------
Daily Puzzle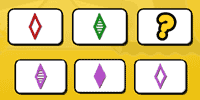 How to play:
http://www.setgame.com/set/puzzle_frame.htm
Refresh for current date:
http://www.setgame.com/set/puzzle_frame.htm
----------------------------------------------------------------------------

http://www.gasbuddy.com
http://www.gasbuddy.com/GB_Map_Gas_Prices.aspx
http://www.gasbuddy.com/GB_Mobile_Instructions.aspx
----------------------------------------------------------------------------
Weather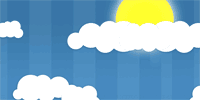 See USA map, click to specific area, no commercials
http://www.weather.gov
----------------------------------------------------------------------------
Traffic Live---
Real Time Traffic Information
You can save up to 20 different routes and check them out with one click, or type in a new route to learn the traffic live.