Interviewing Experienced Leasing Salespeople
With Ability to Develop Vendor Relationships
52 year old, Family- owned, Self Funded,
Small Ticket Company
Resumes to: tgalvin@clune.net
www.clune.net
Friday, November 20, 2009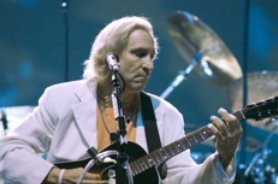 Musician/Songwriter/Actor Joseph Fidler "Joe" Walsh born November 20, 1947 Wichita, Kansas, a member of three commercially successful bands: the James Gang, Barnstorm, and the Eagles. In 1994, Walsh reunited with the Eagles for a highly successful reunion tour and live album, "Hell Freezes Over." Walsh has toured regularly with the Eagles since then and the group released their first new studio album in 28 years, "Long Road Out of Eden."
http://www.warr.org/walsh.html
Headlines---
2nd Alert---May reach $50 Million Fraud
Classified Ads---Sales
Another Funder cuts Employees: LEAF Specialty
LEAF Financial "Trigger Leads," others calls
Looking for information on Highline Capital
Bank Sr. VP seeks Advice: Sysix Financial Lease
"Just Because You are (still) Paranoid…"
By Barry Marks and Ellen Dover
Classified Ads---Help Wanted
Cartoon---Football Huddle
View from the Top---by Steve Chriest
Meet Your Old Customers for the First Time
The Fantastic Mr. Fox/Pirate Radio
Star Trek/The Limits of Control/Thirst
AZELA Tuesday Meeting report
Philadelphia, PA SPCA
A Democrat calls for Geithner to go
CIT Group says BK plan wins wide support
Dell profit falls 54%/Shares also fall
Mortgage rates drop to all-time low
Foreclosures will keep rising through 2010
Brigham's restaurants look to BK protection
News Briefs---
You May have Missed---
California Nuts Brief---
Sports Briefs---
"Gimme that Wine"
Today's Top Event in History
This Day in American History
Brett the Viking
Football Poem
SuDoku
Daily Puzzle
GasBuddy
Weather, USA or specific area
Traffic Live----
######## surrounding the article denotes it is a "press release"
--------------------------------------------------------------

--------------------------------------------------------------

--------------------------------------------------------------

--------------------------------------------------------------

--------------------------------------------------------------

--------------------------------------------------------------

--------------------------------------------------------------

--------------------------------------------------------------

-------------------------------------------------------------

---------------------------------------------------------------

---------------------------------------------------------------
Fernando's View
By Fernando F. Croce
"The Fantastic Mr. Fox" and "Pirate Radio" make a terrific lighthearted double-bill in theaters, while DVD releases offer both popular ("Star Trek") and obscure ("The Limits of Control") first-rate choices.
In Theaters: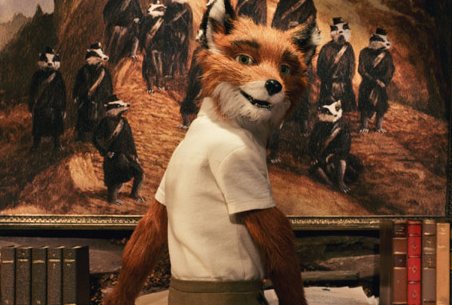 The Fantastic Mr. Fox (20th-Century Fox): The movies of Wes Anderson ("Rushmore," "The Darjeeling Limited") have always had the quirkiness of a pop-up children's book, so it's no surprise to see the acclaimed writer-director using stop-animation to tackle a story by Roald Dahl (who wrote "Charlie and the Chocolate Factory"). Mr. Fox (delightfully voiced by George Clooney) lives with his wife (Meryl Streep) and son Ash (Jason Schwartzman) in a lush garden residence, surrounded by their eccentric friends and relatives. However, soon their idyllic peace is disturbed by Mr. Fox's rambunctious instincts, not to mention three mean farmers bent on hunting down the critters. At times off-putting in live-action, Anderson's stylistic trademarks become charming in animated form, aided by a truly stellar vocal cast that includes Bill Murray, Michael Gambon and Willem Dafoe.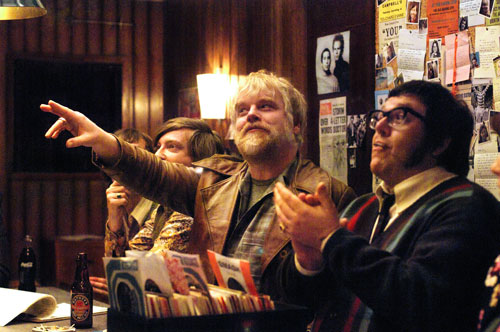 Pirate Radio (Focus Pictures): Can rock music still be a tool of rebellion? It can in this zany British comedy, set during the 1960s of swinging pop music. When a humorless government official (Kenneth Branagh) decides to shut down their popular radio station, a bunch of free-spirits led by a cheeky American deejay known as the Count (Philip Seymour Hoffman) hops into a creaky boat and continues to defiantly broadcast hits from the likes of The Rolling Stones, The Who, The Kinks, and David Bowie. These good-natured "pirates" become a hit with young fans, but can their ship stay afloat long enough for them to avoid persecution by the authorities? Director Richard Lewis ("Love Actually") offers another enjoyable ensemble comedy, with Bill Nigh, Rhys Ifans and Nick Frost among the tip-top supporting cast.
New on DVD: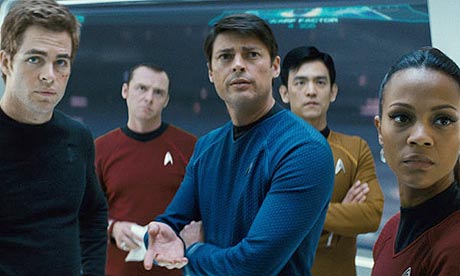 Star Trek (Paramount): Following a legendary cult TV series, a string of big-screen movies, and a legion of faithful fans, the new "Star Trek" feature has much to live up to. Fortunately for audiences, this highly-awaited science-fiction movie delivers enough thrills to move out of its predecessors' shadow. Taking place at the very beginning, the film chronicles how the crew of the galaxy-cruising starship Enterprise was assembled, focusing on the growing friendship between the young, rebellious James T. Kirk (Chris Pine) and quizzical Spock (Zachary Quinto). Director J.J. Abrams ("Mission: Impossible III") keeps up a ferocious pace, and the cast also includes Zoe Saldana, Simon Pegg, Winona Ryder and Leonard Nimoy. The result is like a sci-fi version of "Superman Returns," less a prequel than a re-imagining.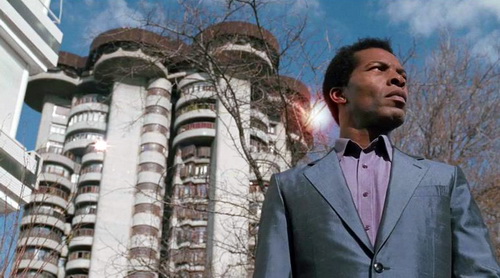 The Limits of Control (Universal): Barely released and misunderstood by the majority of reviewers, this enigmatic thriller, directed by independent-cinema icon Jim Jarmusch ("Stranger Than Paradise"), certainly deserves to find an audience with adventurous DVD viewers. The story follows a silent loner (Isaach De Bankole) whose mysterious activities lead him to cross paths with a gallery of eccentric characters ranging from Bill Murray as a suspicious authority figure, Tilda Swinton in a platinum wig, and Paz de la Huerta as an alluring dame right out of film noir. Is the protagonist a hired killer, an icy cool outsider, or just a frequent flyer who loves tai-chi? Much of the movie's pleasure comes from solving such puzzles, and at marveling at famed cinematographer Chris Doyle's remarkable visuals.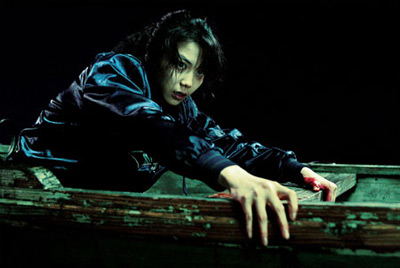 Thirst (Focus Pictures): Known for his stylish and brutal tales of vengeance ("Oldboy," "Sympathy for Lady Vengeance"), Korean maverick Chan-wook Park tackles the horror genre in this one-of-a-kind vampire tale. Sang-hyeon (Kang-ho Song) is a devoted priest who returns to his small town after a failed medical experiment leaves him with a taste for blood. Previously mired in despair, Sang-hyeon slowly comes to realize that his new affliction may not be a bad thing, as it frees him from his responsibilities as a normal person. But will he be able to hold on to his humanity as he becomes involved with a young woman (Ok-vin Kim)? Park uses cinematic creativity and humor to turn what could have been a gloomy story into an exhilarating love story. With subtitles.
---------------------------------------------------------------
### Press Release #############################

AZELA Tuesday Meeting report

Arizona Equipment Leasing Association (AZELA) had its Fall Education-Networking meeting on Tuesday November 17 at "Chompies." With approximately 15 in attendance, there were introductions and a personal evaluation of business and outlook on the economy.
It was followed by a stimulating presentation by Dave Barnhart from Business Blogging Pros. The presentation focused on showing how business can use social media, "Conversation on the Web to boost image, exposure and revenue."

He showed how the dynamics of blogging and the use of tweeter can influence and create new clients. Tools were presented that can make create our presence, boost our image and credibility.
It was a Tuesday morning meeting that left us with a lot of possibilities to do more business.
Bernice Truszkowski
efl1@prodigy.net

#### Press Release #############################
----------------------------------------------------------------


---------------------------------------------------------------
---------------------------------------------------------------


A wounded vet and black lab become partners
http://www.pressdemocrat.com/article/20091119/ARTICLES/911199869/1349?Title=Disabled-vet-s-new-pal
[headlines]
---------------------------------------------------------------

---------------------------------------------------------------
Sports Briefs----
----------------------------------------------------------------


California Nuts Briefs---
----------------------------------------------------------------


"Gimme that Wine"
Wine Prices by vintage
http://www.winezap.com
US/International Wine Events
http://www.localwineevents.com/
http://www.wine-searcher.com/
Winery Atlas
http://www.carterhouse.com/atlas/
Leasing News Wine & Spirits Page
http://two.leasingnews.org/Recommendations/wnensprts.htm
The London International Vintners Exchange (Liv-ex) is an electronic exchange for fine wine.
http://www.liv-ex.com/
----------------------------------------------------------------

Today's Top Event in History
[headlines]
----------------------------------------------------------------

This Day in American History
1620-The first child born of English parents in New England was Peregrine White, born on board the Mayflower off Cape Cod harbor. He was the son of Susanna and William White.
1775- Forks of Tar River, North Carolina, changed its name to Washington in honor
of General Washington and his fight for the United Colonies.
1776- the Continental Congress authorized the building of the US
Navy first ship, America, which was to be commanded by John Paul Jones. On September 23, 1782, the America was presented to King Louis XVI of France in appreciation of his country's assistance during the Revolutionary War.
1711- the first Sperm whale captured at sea was cap­tured by a whaling vessel out of Nan­tucket, MA. This was the beginning of an in­dustry that numbered over 700 vessels by 1846.
1715-Whaling expedition on record set sail from Nantucket, MA, about 1715. Six sloops, of 30 to 40 tons burden each, returned with cargoes amounting to 600 barrels of oil and 11,000 pounds of bone, the total value of which was £1,100 sterling. There were whaling trips by single boats prior to this expedition.
1726-Birthdy of Oliver Wolcott, signer of the Declaration of Independence, Doctor, sheriff, judge, soldier. Continental Congress (1776-1777). Lieutenant Governor of Connecticut (1786-1796). Governor (1797). born Windsor, CT. Died Dec. 1, 1797, at Litchfield, CT.
http://www.oliverwolcott.com/
Nov 20
1776 Hessians capture Fort Lee, NJ
http://faculty.njcu.edu/ckarnoutsos/revolutionarywar.htm
http://www.patriotresource.com/battles/trenton/page1.html
http://www.njreporter.org/NJH200204/njr_trenton_princeton1.html
1789- New Jersey became the first state to ratify 10 of the 12 amendments to the US Constitution proposed by Congress. These 10 amendments came to be known as the "Bill of Rights."
http://www.magnacartaplus.org/usa-rights/#billofrights
1817 - 1st Seminole War began in Florida. After the American Revolution (1776-1783), Spain regained control of Florida from Britain as part of the Treaty of Paris. When the British evacuated Florida, Spanish colonists as well as settlers from the newly formed United States came pouring in. Many of these new residents were lured by favorable Spanish terms for acquiring property, called land grants. Even Seminoles were encouraged to set up farms, because they provided a buffer between Spanish Florida and the United States. Escaped slaves also entered Florida, trying to reach a place where their U.S. masters had no authority over them. Instead of becoming more Spanish, Florida increasingly became more "American." The British often incited Seminoles against American settlers who were migrating south into Seminole territory. These old conflicts, combined with the safe-haven Seminoles provided black slaves, caused the U.S. army to attack the tribe in the First Seminole War (1817-1818), which took place in Florida and southern Georgia. Forces under Gen. Andrew Jackson quickly defeated the Seminoles.
1819- The first ship sunk by a whale was the whaler Essex, which sailed from Nantucket, MA, on August 12, 1819, headed for the whaling grounds off the coast of Chile. According to the account of first mate Owen Chase, on November 20, 1820, the Essex was hunting sperm whales at latitude 0 degrees 40 minutes 5, lon­gitude 119 degrees W, when an enraged bull whale rammed the ship twice and capsized it. The crew escaped in open boats, but only five of them survived the 4,SOO-mile journey to Peru, which took 83 days. The story of the Essex was one of the inspirations for Herman Melville's novel "Moby Dick."
1862- Confederate army of Tennessee, organizes under Gen Braxton Bragg
http://www.civilwarhome.com/braggbio.htm
http://www.ngeorgia.com/people/braggb.html
http://www.civilwarhome.com/CHMbraggbio.htm
http://users.aol.com/cinticwrt/bragg.html
1864- Nearly a week into the famous March to the Sea, the army of Union General William T. Sherman moves toward central Georgia, destroying property and routing small militia units it its path. Advanced units of the army skirmished with scattered Rebel forces at Clinton, Walnut Creek, East Macon, and Griswoldville, all in the vicinity of Macon. The march began on November 15 and ended on December 21, 1864. Sherman led 62,000 troops for 285 miles across Georgia and cut a path of destruction more than fifty miles wide. He divided his force into two columns and widened the swath of destruction. The Yankees cut away from their supply lines at Atlanta and generally lived off the land. What they did not consume, they destroyed. More than 13,000 cattle fell into Union hands, as well as 90,000 bales of cotton and numerous sawmills, foundries, cotton gins, and warehouses. The March to the Sea devastated Southern morale and earned Sherman the lasting hatred of many Southerners.
1866—Formation of Howard University.
http://memory.loc.gov/ammem/today/nov20.html
1866-The first bicycle with a rotary crank was patented by Pierre Lallemont. It was known as a "bone shaker." He rode on it from Ansonia, CT, to New Haven, CT. the fore wheel was axled to the jaws of a depending bar, which was pivoted in the frame, and turned by a horizontal level bar, which was revolved by a treadle crank.
1889-Birthday of Edwin Powell Hubble, American astronomer born at Marshfield, MO. His discovery and development of the concept of an expanding universe has been described as the "most spectacular astronomical discover" of the 20th century. As a tribute, the Hubble Space Telescope, deployed April 25, 1990, form a US Space Shuttle Discovery, was named for him. The Hubble Space Telescope with a 240-centimeter mirror, was to allow astronomers to see farther into space than they had ever seen from telescopes on Earth. Hubble died at San Marino, CA, September 29, 1953.
1900 - a major tornado outbreak in Arkansas, Mississippi and Tennessee killed 77 people. Two F4 tornadoes accounted for most of the deaths
1910-Today it is a national holiday in Mexico. Francisco I. Madero launched a social revolution in Mexico.
1910-Birthday of trumpet player Franc Williams, McConnels Mills, MA.
1914 - The high temperature of 28 degrees at Atlanta, GA, was their earliest daily high below the freezing mark.
1919- "Swede " Myerhofer landed his plane and christened the first airport owned by a city, Tucson Municipal Airport, located east of Tucson, Arizona.
1920-Birthday of trumpet player Joe Guy, Birmingham, AL Died, 1962.
1923-African-American Garrett T Morgan patents the traffic signal.
Founder of the "Cleveland Call" newspaper, he became a wealthy man, and also holds many patents for many inventions.
http://education.dot.gov/aboutmorgan.html
http://www.enchantedlearning.com/inventors/page/m/morgan.shtml
1925-Birthday of Robert Kennedy, the US Senator and younger brother of John F. Kennedy ( thirty-fifth president), Brookline, MA. History shows him as the only US Senator to also have a brother
who was president Robert Kennedy was killed by Sirhan Sirhan while campaigning for the presidential nomination. When I worked at ABC-TV West Coast News, I covered the afternoon Sirhan trail, seating only a few feet from him. I had interviewed both Kennedy brothers as a newsman.
1925 June Christy Birthday
http://www.belten.freeserve.co.uk/misty/june.htm
1931-The American Telegraph and Telephone Company introduced the first teletype commercial service. Messages were typed on tape and transmitted automatically to a central office and retransmitted to their destinations. The charges were based on the time required to transmit each message, , not on the number of words.
1943- The US began it during the night by attacking the Gilbert Islands, particularly the islets of Betio and Makin. The Japanese had heavily fortified the Tarawa chain of atolls, especially Tarawa, with pillboxes, blockhouses and ferroconcrete bombproof. In the eight days it took the 5th Amphibious Corps, 2nd Marine Division and the 27th Infantry Division to take the Tarawa and Makin Islands, 1,000 US soldiers were killed and 2.311 wounded. The Japanese loss was tallied at 4,700 men killed, 17 wounded captured and 129 Koreans surrendered. The US public, who through censorship previously had been kept in the dark about the human cost of the war, was appalled by casualty figures and photographs from the battle offensive against Japan in the Central Pacific (Operation Galvanic).
1943- BORDELON, WILLIAM JAMES Medal of Honor
Rank and organization: Staff Sergeant, U.S. Marine Corps. Born: 25 December 1920, San Antonio, Tex. Accredited to: Texas. Citation: For valorous and gallant conduct above and beyond the call of duty as a member of an assault engineer platoon of the 1st Battalion, 18th Marines, tactically attached to the 2d Marine Division, in action against the Japanese-held atoll of Tarawa in the Gilbert Islands on 20 November 1943. Landing in the assault waves under withering enemy fire which killed all but 4 of the men in his tractor, S/Sgt. Bordelon hurriedly made demolition charges and personally put 2 pillboxes out of action. Hit by enemy machinegun fire just as a charge exploded in his hand while assaulting a third position, he courageously remained in action and, although out of demolition, provided himself with a rifle and furnished fire coverage for a group of men scaling the seawall. Disregarding his own serious condition, he unhesitatingly went to the aid of one of his demolition men, wounded and calling for help in the water, rescuing this man and another who had been hit by enemy fire while attempting to make the rescue. Still refusing first aid for himself, he again made up demolition charges and single-handedly assaulted a fourth Japanese machinegun position but was instantly killed when caught in a final burst of fire from the enemy. S/Sgt. Bordelon's great personal valor during a critical phase of securing the limited beachhead was a contributing factor in the ultimate occupation of the island, and his heroic determination throughout 3 days of violent battle reflects the highest credit upon the U.S. Naval Service. He gallantly gave his life for his country.
1944- Les Brown, with Doris Day, records " Sentimental Journey."
1944 - The 1st Japanese suicide submarine attack was at Ulithi Atoll, Carolines. A Japanese Kaiten attack sinks the US naval tanker Mississinewa. The kaiten was aptly described by Theodore Cook as "not so much a ship as an insertion of a human being into a very large torpedo." The guts of the beast was a standard Type-93 24" torpedo, with the mid-section elongated to create the pilot's space. He sat in a canvas chair practically on the deck of the kaiten, a crude periscope directly in front of him, and the necessary controls close to hand in the cockpit. Access to the kaiten was through hatches leading up from the sub and into the belly of the weapon. The nose assembly was packed with 3000+ pounds of high explosive; the tail section contained the propulsion unit.
1945-The International Military Tribunal begins trying German war criminals at Nuremberg. The trial, which lasted 78 days, attempted to hold Nazi and German military officials accountable for atrocities including the massacre of 30,000 Russians during the German invasion and the massacre of at least 50,000 people in the Warsaw Ghetto. Twenty-four defendants were tried, including Hermann Goering, the designated successor to Hitler, and Rudolf Hess, Hitler's personal secretary. All defendants pleaded not guilty to the charges. When one of the defendants demanded that an anti-Semitic lawyer represent him, an ex-Nazi was assigned to his defense. Because of the mountains of evidence and the many languages spoken by the defendants and prosecutors, the trial was beset with logistical problems. During the proceedings, Rudolf Hess feigned amnesia to escape responsibility. Though many expected the most excitement to arise from the cross-examination of Hermann Goering, his testimony was a letdown: he was even attacked by his fellow defendants for refusing to take responsibility for anything. Twenty-one defendants were convicted: 12 were sentenced to hang, and the rest were sent to prison. One man escaped the hanging by remaining at large while Goering escaped by committing suicide first. On October 16, 1946, 10 Nazi officials were hanged.
1945- the first session of the German war crimes trials , known as the Nuremberg Trials, started at Berlin this day in 1945 with indictments against 24 former Nazi leaders. Twelve were sentenced, one committed suicide during the trial, and another was excused because of his physical and mental condition. The trial lasted more than ten months.
1945-BRILES, HERSCHEL F. Medal of Honor
Rank and organization: Staff Sergeant, U.S. Army, Co. C, 899th Tank Destroyer Battalion. Place and date: Near Scherpenseel, Germany, 20 November 1944. Entered service at: Fort Des Moines, lowa. Birth: Colfax, lowa. G.O. No.: 77, 10 September 1945. Citation: He was leading a platoon of destroyers across an exposed slope near Scherpenseel, Germany, on 20 November 1944, when they came under heavy enemy artillery fire. A direct hit was scored on 1 of the vehicles, killing 1 man, seriously wounding 2 others, and setting the destroyer afire. With a comrade, S/Sgt. Briles left the cover of his own armor and raced across ground raked by artillery and small-arms fire to the rescue of the men in the shattered destroyer. Without hesitation, he lowered himself into the burning turret, removed the wounded and then extinguished the fire. From a position he assumed the next morning, he observed hostile infantrymen advancing. With his machinegun, he poured such deadly fire into the enemy ranks that an entire pocket of 55 Germans surrendered, clearing the way for a junction between American units which had been held up for 2 days. Later that day, when another of his destroyers was hit by a concealed enemy tank, he again left protection to give assistance. With the help of another soldier, he evacuated two wounded under heavy fire and, returning to the burning vehicle, braved death from exploding ammunition to put out the flames. By his heroic initiative and complete disregard for personal safety, S/Sgt. Briles was largely responsible for causing heavy enemy casualties, forcing the surrender of 55 Germans, making possible the salvage of our vehicles, and saving the lives of wounded comrades.
1947 - The first network presentation of "Meet the Press" aired on NBC-TV (consisting of two stations). The panel interview program became the longest-running series on network television. Today the interviewing is by one man, Tim Russert, and "If this is Sunday, it Must be Meet the Press....Go, Bills."
http://www.msnbc.com/onair/bios/t_russert.asp
1950 - U.S. troops push to the Yalu River, within five miles of Manchuria.
1951—Top Hits
Because of You - Tony Bennett
Down Yonder - Del Wood
Slow Poke - Pee Wee King
Sin (It's No) - Eddy Howard
1952-A struggling Frank Sinatra agrees to a screen test for a role in From Here to Eternity. The movie will win him an Academy Award for Best Supporting Actor and revive his flagging career. Frank Sinatra was born in New Jersey in 1915. He formed a singing quartet in his teens; the group won a popular radio talent show in 1935 and began touring small nightclubs. In 1940, Sinatra joined the Tommy Dorsey Orchestra and began topping the charts. Sinatra soon became a popular screen actor, but after his vocal chords suffered damage in 1952, his career took a drastic downturn. His talent agency dropped him, and he had to plead with movie producers to cast him, agreeing to do screen tests despite the fact that he was already a well-known performer. He won the role in From Here to Eternity (1953) but was paid only $8,000. However, the role and the Academy Award he won helped resurrect his career.
1955 - The Maryland National Guard is ordered desegregated.
1955- After telling Ed Sullivan that he would perform a song called "Sixteen Tons", Bo Diddley sings "Bo Diddley" live on CBS-TV's Ed Sullivan Show. He would never be invited back.
1955-RCA Victor buys Elvis Presley's contract from Sun Records for $40,000. The deal was inked at New York's Warwick Hotel and gives Elvis $13,500 for signing.
1959—Top Hits
Mr. Blue - The Fleetwoods
Don't You Know - Della Reese
Heartaches by the Number - Guy Mitchell
Country Girl - Faron Young
1961-Billboard reports on the global Twist Craze: WOR-TV, New York, has shot a series of one and five minute "Twist Lessons" with Chubby Checker to be shown hourly every day. Checker has also been inked for a British-American film production; Joey Dee & the Starlighters, whose album, "Doin' the Twist at the Peppermint Lounge" is released this week, have signed for the Paramount film, "Hey, Let's Twist"; Dion has signed to star in Columbia's "Twist Around the Clock"; and in France there are 45 different "Twist" records on the the market.
1961-With the Twist craze sweeping across North America, Billboard reports that WOR-TV, New York, has shot a series of one and five minute Twist lessons with Chubby Checker, to be shown hourly every day.
1962-Lifting of the naval blockage of Cuba was announced by President Kennedy, following assurances by Premier Khrushchev that all Soviet jet bombers in Cuba would be removed within 30 days.
1962-An executive order prohibiting racial discrimination in housing built or purchased with federal funds was signed by President Kennedy.
1962-The Four Seasons' "Big Girls Don't Cry" is released on Vee Jay Records. It goes up to Number One, as does their first (and current) hit, "Sherry." Both songs feature lead singer Frankie Valli's falsetto.
1965 - "I Hear A Symphony" becomes The Supremes' sixth US number one single. The trio had their streak of five chart toppers in a row interrupted by "Nothing But Heartaches", which stalled at number 11.
1966 - "Cabaret" opened on Broadway for the first of 1,166 stellar performances. Joel Gray starred in the hugely successful musical that is an adaptation of both the play, "I Am a Camera", and the novel, "Goodbye to Berlin".
1967 - U.S. census reports the population at 200 million.
1967—Top Hits
To Sir with Love - Lulu
Soul Man - Sam & Dave
Incense and Peppermints - Strawberry Alarm Clock
It's the Little Things - Sonny James
1967 -LOZADA, CARLOS JAMES Medal of Honor
Rank and organization: Private First Class, U.S. Army, Company A, 2d Battalion, 503d Infantry, 173d Airborne Brigade. place and date: Dak To, Republic of Vietnam, 20 November 1967. Entered service at: New York, N.Y. Born: 6 September 1946, Caguas, Puerto Rico. Citation: For conspicuous gallantry and intrepidity in action at the risk of his life above and beyond the call of duty. Pfc. Lozada, U.S. Army, distinguished himself at the risk of his life above and beyond the call of duty in the battle of Dak To. While serving as a machine gunner with 1st platoon, Company A, Pfc. Lozada was part of a 4-man early warning outpost, located 35 meters from his company's lines. At 1400 hours a North Vietnamese Army company rapidly approached the outpost along a well defined trail. Pfc. Lozada alerted his comrades and commenced firing at the enemy who were within 10 meters of the outpost. His heavy and accurate machine gun fire killed at least 20 North Vietnamese soldiers and completely disrupted their initial attack. Pfc. Lozada remained in an exposed position and continued to pour deadly fire upon the enemy despite the urgent pleas of his comrades to withdraw. The enemy continued their assault, attempting to envelop the outpost. At the same time enemy forces launched a heavy attack on the forward west flank of Company A with the intent to cut them off from their battalion. Company A was given the order to withdraw. Pfc. Lozada apparently realized that if he abandoned his position there would be nothing to hold back the surging North Vietnamese soldiers and that the entire company withdrawal would be jeopardized. He called for his comrades to move back and that he would stay and provide cover for them. He made this decision realizing that the enemy was converging on 3 sides of his position and only meters away, and a delay in withdrawal meant almost certain death. Pfc. Lozada continued to deliver a heavy, accurate volume of suppressive fire against the enemy until he was mortally wounded and had to be carried during the withdrawal. His heroic deed served as an example and an inspiration to his comrades throughout the ensuing 4-day battle. Pfc. Lozada's actions are in the highest traditions of the U.S. Army and reflect great credit upon himself, his unit, and the U.S. Army.
1967 -19 year old Arlo Guthrie released an album called "Alice's Restaurant". When the eighteen minute long title song premiered at the Newport Folk Festival, it helped foster a new commitment among the '60s generation to social consciousness and activism. Arlo went on to star in the 1969 Hollywood film version of Alice's Restaurant, directed by Arthur Penn.
1969-In the United States, Seymour Hersh, an independent investigative journalist, files a second My Lai story based on interviews with Michael Terry and Michael Bernhardt, who served under 1st Lt. William Calley during the action that was later dubbed the My Lai massacre. Also on this day, the Cleveland Plain Dealer published explicit photos of the dead at My Lai. The American public was stunned. Hersh broke the story earlier in the month, describing how soldiers from the American Division conducting a sweep of My Lai indiscriminately shot people as they ran from their huts, and then systematically rounded up the survivors, allegedly leading them to a ditch where they were executed per Calley's orders.
Despite the fact that an Army board of inquiry found that 30 persons either participated in the atrocity or knew of it and failed to do anything, only 14 were charged with crimes. All eventually had their charges dismissed or were acquitted, except Calley, who was found guilty of murdering 22 civilians and was sentenced to life imprisonment. His sentence was reduced twice and William Calley gained parole in November 1974.
1969-American Indians seized and occupied Alcatraz Island
On the morning of November 20, 1969, 79 American Indians, including students, married couples and six children, landed on Alcatraz island (despite an attempted Coast Guard blockade) and began their occupation which lasted for 19 months.
1971-Isaac Hayes hit number 1 in the US with the "Theme From Shaft", a mostly instrumental track used in the Shaft movie, starring Richard Roundtree. It was Hayes' only million-selling single, although he did place seven other songs in the US Top 40, but only one of those cracked the top 20.
1971-"Inner City Blues" becomes the third R&B Number One single from Marvin Gaye's, "What's Goin' On" album. The others are the title track and "Mercy, Mercy Me." The LP represents the first time a major Motown artist has taken a public stand on controversial social issues.
1975—Top Hits
Island Girl - Elton John
Who Loves You - Four Seasons
That's the Way (I like It) - KC & The Sunshine Band
Are You Sure Hank Done It This Way - Waylon Jennings
1976- Woody Herman Band plus alumni play Carnegie Hall on their 40th anniversary ( RCA BGL2-2203)
1976-Paul Simon hosts NBC's Saturday Night Live where he duets with George Harrison on "Here Comes The Sun" and "Homeward Bound". Paul McCartney and John Lennon are both in New York and watching the show on TV.
1978 - In Jonestown, Guyana, American Rev. Jim Jones leads his followers in a mass suicide. Indiana-born, 47-year-old Reverend Jim Jones, leader of the "Peoples Temple," was reported to have directed the suicides of more than 911 persons at Jonestown, Guyana. US Representative Leo J. Ryan, of California, and four members of his party were killed in ambush at Port Kaituma airstrip on Nov 18, 1978, when they attempted to leave after an investigative visit to the remote jungle location of the religious cult. This day, Jones and his mistress killed themselves after watching the administration of Kool-Aid laced with the deadly poison cyanide to members of the cult. At least 913 persons died in the biggest murder-suicide in history.
1979-The first transfusion of artificial blood took place at the University of Minnesota Hospital, Minneapolis, MN. The patient was a Jehovah's Witness who on religious grounds refused a transfusion of real blood. Dr. Robert Anderson injected the patient with Fluosol, an artificial blood substitute developed in Japan.
1982- The University of California football team defeated Stanford University, 25-20, on a most unusual last play. Stanford was ahead, 20-19, and had to kick off with only a few seconds left. The Cal players knew that if any of them were tackled, the game would be over. They began a unscripted series of five laterals that landed them in the end zone after they dodged all the Stanford players and the Stanford band which had rushed onto the field prematurely. The Stanford band today is quite unique and iconoclast, it is said due to this event of losing the game because they came on the field too early in celebration of the "victory."
1983 -- John Riggins sets an NFL record by rushing for a touchdown in his 12th straight game. The score is his record-tying 19th rushing touchdown of the year. The streak ended at 13 consecutive games while Riggins went on to establish an NFL record with 24 touchdowns for the year.
1983—Top Hits
All Night Long (All Night) - Lionel Richie
Say Say Say - Paul McCartney & Michael Jackson
Uptown Girl - Billy Joel
One of a Kind Pair of Fools - Barbara Mandrell
1984 - The largest crowd to see the unveiling of a Hollywood Walk-of-Fame star turned out as Michael Jackson got his piece of the sidewalk right in front of Mann's Chinese Theatre in Los Angeles. 'The Gloved One' became star number 1,793 on the famed walk.
1988 - Thunderstorms developing ahead of a fast moving cold front produced severe weather in the Upper Ohio Valley and the Middle Atlantic Coast Region during the afternoon and early evening. Thunderstorm winds gusted to 69 mph at Kennedy Airport in New York City, and winds along the cold front itself gusted to 56 mph at Cincinnati OH. The same storm produced snow in Kansas, Missouri and Illinois, with eight inches reported at Rolla MO.
1989 - An unusual out-of-season severe outbreak occurred across the northeast with 193 reports of damaging winds in New York, Pennsylvania and New Jersey. Winds gusted to 94 mph at Newburgh, NY, 86 at Harrisburg, PA and Hammonton, NJ. Tornadoes touched down at McAlveys, NY and Seaside Park, NJ
1990- Due to his unruly behavior toward the umpires in Game 4 of the ALCS, Roger 'the Rocket' Clemens is suspended for the first five games of the 1991 season and is fined $10,000.
1991---Top Hits
Cream - Prince & The N.P.G.
Can't Stop This Thing We Started - Bryan Adams
When a Man Loves a Woman - Michael Bolton
Shameless - Garth Brooks
1997- A.C. Green of the Dallas Mavericks set an NBA record for consecutive games played, 907, when he took the floor for the Mavericks' game against the Golden State Warriors. Green began his streak on November 19,1986, when he played for the Los Angeles Lakers. It continued as he moved to the Phoenix Suns and then to the Mavericks. his accomplishment was noted with an elaborate halftime ceremony that included appearances by Randy Smith, the man whose record Green broke, and baseball's iron man, Cal Ripken.
2000---The landmark 1915 Albert S. Samuels clock at 856 Market Street, San Francisco, was restored following a 10-year respite.
2001- Ichiro Suzuki becomes only the second player in major league history to win the Most Valuable player Award in the same year as being selected Rookie of the Year. The 28-year- old Mariner outfielder joins Red Sox freshman outfielder Fred Lynn, who accomplished the feat in 1975, as the only other rookie to win the MVP.
2008-- The 35-year reign of George Steinbrenner as the Yankees boss officially ends when the MLB owners unanimously approve of his son taking control of the franchise. Hal Steinbrenner was appointed co-chairmen of the team along with his brother Hank at the start of last season when it became evident their 78-year old dad has was gradually reducing his role as the owner of the storied franchise.
--------------------------------------------------------------

Football Poem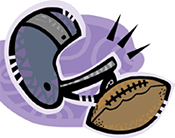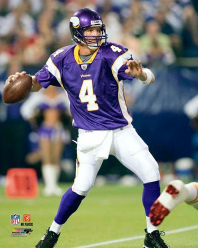 Brett the Viking bent his knees
And prayed to God in ten-o-three
"With your help I'll set the sail
With your wisdom we'll prevail."
Across the sea to a far off land
The Vikings sailed under Brett's command
In winds and waves the ship was tossed,
But through it all the bark did cross.
A new world waited for Brett to view
Adventure, wonder, farmland too
Clear waters, fish and hunting grounds
A finer land could not be found
A man of courage, faith, and prayer
Brett the Quarterback did his share
To open the worlds beyond the sea
A noble Viking, great was he!
With apologies to Carol Naevestad-Billings of Oxford, CT
--------------------------------------------------------------

SuDoku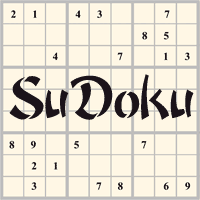 The object is to insert the numbers in the boxes to satisfy only one condition: each row, column and 3x3 box must contain the digits 1 through 9 exactly once. What could be simpler?
http://leasingnews.org/Soduku/soduko-main.htm
--------------------------------------------------------------

Daily Puzzle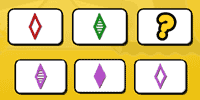 How to play:
http://www.setgame.com/set/puzzle_frame.htm
Refresh for current date:
http://www.setgame.com/set/puzzle_frame.htm
--------------------------------------------------------------


http://www.gasbuddy.com/
http://www.gasbuddy.com/GB_Map_Gas_Prices.aspx
http://www.gasbuddy.com/GB_Mobile_Instructions.aspx
--------------------------------------------------------------

Weather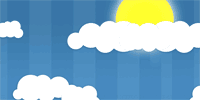 See USA map, click to specific area, no commercials
--------------------------------------------------------------

Traffic Live---
Real Time Traffic Information
You can save up to 20 different routes and check them out with one click,
or type in a new route to learn the traffic live
--------------------------------