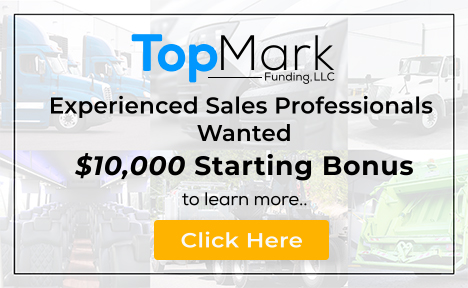 Wednesday, October 9, 2019


Today's Leasing News Headlines
Sterling to Acquire $843MM Equipment Finance
Portfolio from Santander
What Happens to Paul Cronin/Arthur Pesavento?
De Lage Landen: A Teachable Moment
By Bernie Boettigheimer, CLFP
President, Lease Police
Leasing Industry Ads---Help Wanted
Experienced Sales Professionals Wanted
The Best Understand the Credit Process
Sales Makes it Happen by Scott Wheeler, CLFP
Growth of Women-Owned Businesses
Up 21% in Last Five Years
By Mary Miller, Contributing Editor, Coleman Reports
Amembal & Halladay Announce
the Release of Two New Publications
FTC Refunds: The real deal or not?
Look Out for Scammers
Visualizing the Composition of the World Economy
by GDP (PPP) - Visualcapitalist.com
Who Has Reacted to U.S. Tariffs
Country/Region Retaliation Tariffs on U.S. Goods
Angela Armstrong Elected Chair Board of Directors
Canadian Finance & Leasing Association
Labrador Retriever
Briarcliff Manor, New York Adopt-a-Dog
Sloan Schickler, Esq. Joints Attorneys Who Specialize
in Banking, Finance, and Leasing -- New York
News Briefs---
Fed's Powell says U.S. expansion is 'sustainable''
Slowdowns normal for long expansions to have such period
Have the reports of Fry's death
been greatly exaggerated?
Broker/Funder/Industry Lists | Features (wrilter's columns)
Top Ten Stories Chosen by Readers | Top Stories last six months
www.leasingcomplaints.com (Be Careful of Doing Business)
www.evergreenleasingnews.org
Leasing News Icon for Android Mobile Device

You May have Missed---
Poem
Sports Brief----
California Nuts Brief---
"Gimme that Wine"
This Day in History
SuDoku
Daily Puzzle
GasBuddy
Weather, USA or specific area
Traffic Live----
######## surrounding the article denotes it is a "press release," it was not written by Leasing News nor has the information been verified. The source noted. When an article is signed by the writer, it is considered a "byline." It reflects the opinion and research of the writer.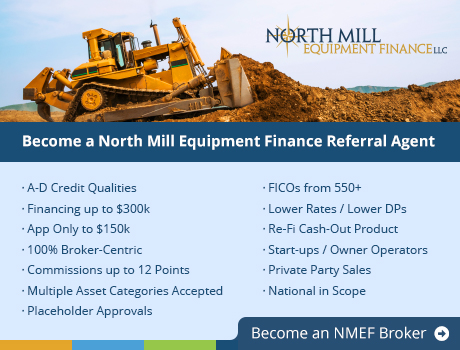 Please send a colleague and ask them to subscribe. We are free
Email kitmenkin@leasingnews.org and in subject line: subscribe

[headlines]
--------------------------------------------------------------
Sterling to Acquire $843MM Equipment Finance
Portfolio from Santander
What Happens to Paul Cronin/Arthur Pesavento?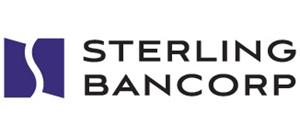 The rumor is true as Sterling Bancorp, Montebello, New York, announced they have agreed to buy $843 million in commercial-equipment finance loans from Santander Bank N.A. The deal is expected to close in the fourth quarter.
Reportedly, the portfolio is focused on middle-market borrowers, made up mostly of fixed-rate loans, leases, and carries a 4.3% yield.
Experts in the industry report the acquisition would boost Sterling's national equipment finance platform to roughly $2 billion in loans outstanding.
According to Wikipedia, "The company is pursuing a strategy of becoming a high-performing banking institution with a focus on serving small to middle market commercial businesses and affluent consumers. The bank believes this client segment is frequently underserved by larger bank competitors in its market area. Sterling employs a team-based strategy in which each client is served by relationship team that provides a single point of contact for delivering the bank's products and services and manages all aspects of the client relationship."
What will happen to both Paul Cronin and Arthur Pesavento, hired in August by Santander, is not known at this time. Perhaps they will move to Sterling with the portfolio. On August 12, 2109, Santander Bank announced that Paul Cronin had been selected to lead the Bank's asset-based lending ("ABL") business in its Commercial Banking division. Cronin was to be responsible for growing Santander's ABL business as a full-service provider. Cronin was to report to David Swoyer, Santander Bank's head of Commercial Banking.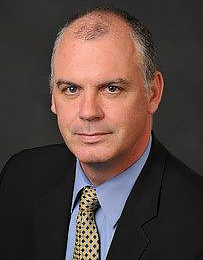 Paul Cronin
According to the Santander press release, "Cronin joins Santander from KeyBank, where he most recently served as head of ABL and Commercial Dealer Finance. At KeyBank, Cronin significantly grew its ABL business by expanding debt capital markets penetration, improving client focus, and strengthening underwriting and risk management processes. He also co-led the integration and transition process following the KeyBank and First Niagara merger. Prior to that, Cronin served as head of asset based lending at First Niagara, and earlier in his career he held senior corporate and commercial banking positions at HSBC and RBS. Cronin earned a Master's in Business Studies (M.B.S.) in Finance from University College Dublin in Ireland. He resides in Darien, Connecticut.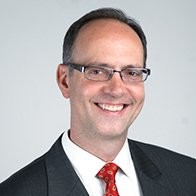 Arthur "Art" Pesavento
"In addition to Cronin, Santander has appointed Arthur 'Art' Pesavento as senior vice president ('SVP') and business development officer in its ABL group. Pesavento is based in Chicago and reports to Cronin." From June, 2015 – June, 2016, he served as Senior Vice President and Managing Director, Sterling National Bank. https://www.linkedin.com/in/apesavento/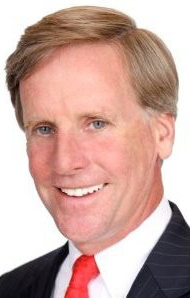 David Swoyer, Santander Bank's head of Commercial Banking, said in the press release, "We have a strong growth and profitability plan in place for the commercial businesses in the U.S. The collective experience of Paul and Arthur, plus their industry knowledge and leadership record in the asset based lending space, perfectly align with our goals," said Swoyer. "We're committed to continue investing in growing our capabilities in the asset based lending space, and having a seasoned, experienced team, with the ability to scale this type of portfolio, will help us get there."
Swoyer has been with Santander Bank since September, 2009, now serving as Executive Vice President and Executive Director, Head of Commercial Bank. https://www.linkedin.com/in/david-swoyer-6471041b/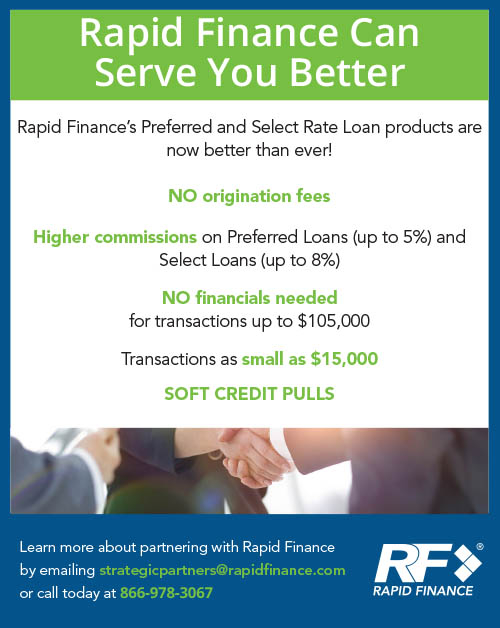 [headlines]
--------------------------------------------------------------
De Lage Landen: A Teachable Moment
By Bernie Boettigheimer, CLFP
President, Lease Police

(Reprinted from August 20, 2010 Leasing News. An alert on Leasing News February, 2010, helped Lease Police in their investigation).
(Note: Charles K. Schwartz now located at Otisville FCI with a release date of 10/29/2024 https://www.bop.gov/inmateloc/ )
The Federal Correctional Institution, Otisville is a medium-security United States federal prison for male inmates located near Otisville, New York. It is operated by the Federal Bureau of Prisons, a division of the United States Department of Justice. Wikipedia
It was a watershed moment when De Lage Landen filed a law suit on August 13, 2010 against the slow-motion demolition called Allied Health Care Services, Inc. The parade of expanded new claims against Allied seemed to start on August 4, 2010 by Texas Capital Bank with their call for a "replevin" action against Allied. It was mentioned earlier, but not as strongly as Texas Capital Bank did.
The De Lage Landen suit, which I noticed did not include Charles Schwartz because he did not guarantee the transaction, was strong because its claim for "unjust enrichment" against the vendor in the transaction - Donner Medical Marketing, Inc. and "fraud and conversion" against the owner of Donner Medical, Bruce Donner.
Donner Medical supposedly provided the bulk of the equipment to Allied. It is encouraging to finally see that the legal team of De Lage Landen understands the importance and the culpability of vendors in a financing/leasing transaction such as this. Of course, the courts will decide if the claims are valid but at least the gauntlet has been thrown down. Let me explain this further.
Lease Police was started on the theory that a finance/leasing transaction is like a three-legged stool. If one or two legs are broken the stool won't stand. One leg is the lessee himself, the second the vendor and the third is the equipment. Just like the stool, a finance/lease agreement needs all three strong "legs" to stand upright. We have seen tragic results in the last few years as a result of neglect by companies to spend any time in investigation of the vendors and equipment.
While fraud education has improved greatly in this area of credit investigation, too many still do not understand that some legitimate vendors sell bad or poor equipment with representations that bring about delinquencies. Experienced and proactive leasing managers are now realizing that poor vendors and weak equipment usually spells disaster despite a customer's prior credit history.
In the Allied case above, the "financials were too good to be true" and thus they overcame the common sense of many credit executives. They ignored basic and ordinary warning signs on the vendor and the equipment. In fact, there were over 400+ UCC filings in the last few years on this just one lessee.
As Kit Menkin wrote in one of his articles, a subscriber turned down Donner Medical and the broker substituted a new vendor who was on the Lease Police vendor list. In investigating Donner Medical, I had asked Kit Menkin if he knew anything about Allied Health Care Services, while I researched the vendor. Kit, in turn, asked his readers.
Donner Medical, the main equipment supplier in almost all these new UCC's, was a vendor operating from his residence (Google brought up the house) with no website until after Leasing News noted it. A month later they had one, which I should add was long after 99% of the leases were created.
There was no membership in any industry associations. The equipment model being sold was out of production for over five years! Red flags started to pop up the more I looked into it, as well as Kit Menkin doing research on the equipment at my request.
Leasing News later reported the manufacturer said the serial numbers were not theirs when bank credit officers and Leasing News, too, read invoice serial numbers to the manufacturer.
The latest resale prices found for the units purchased were $825--$1,250 but only small numbers were found since the unit was past production. The selling price for hundreds of units sold by Donner Medical was always $5,000 and the serial numbers were usually in consecutive sequence. The invoices were also quite amateurish.
WHAT WAS EVERYONE THINKING? COULD THIS BE "A TEACHABLE MOMENT"?
It is high time our industry faces the reality that focusing solely on the strength of the customer's credit will get you into trouble. A smart leasing and finance executive must focus on all "three legs" of the transactions - the customer, the vendor and the equipment. Each in its own way is equally important to the successful conclusion of any finance or leasing contract.

Bernie Boettigheimer, CLP
President
Lease PolicePlus, Inc.
boettig@sbcglobal.net
A Teachable Moment
http://leasingnews.org/archives/Aug2010/8_20.htm#teachable


Attention: Allied Health Care Services, Inc.http://leasingnews.org/archives/Feb2010/2_19.htm#allied
History of Allied Health Services
http://leasingnews.org/Conscious-Top%20Stories/allied_health.html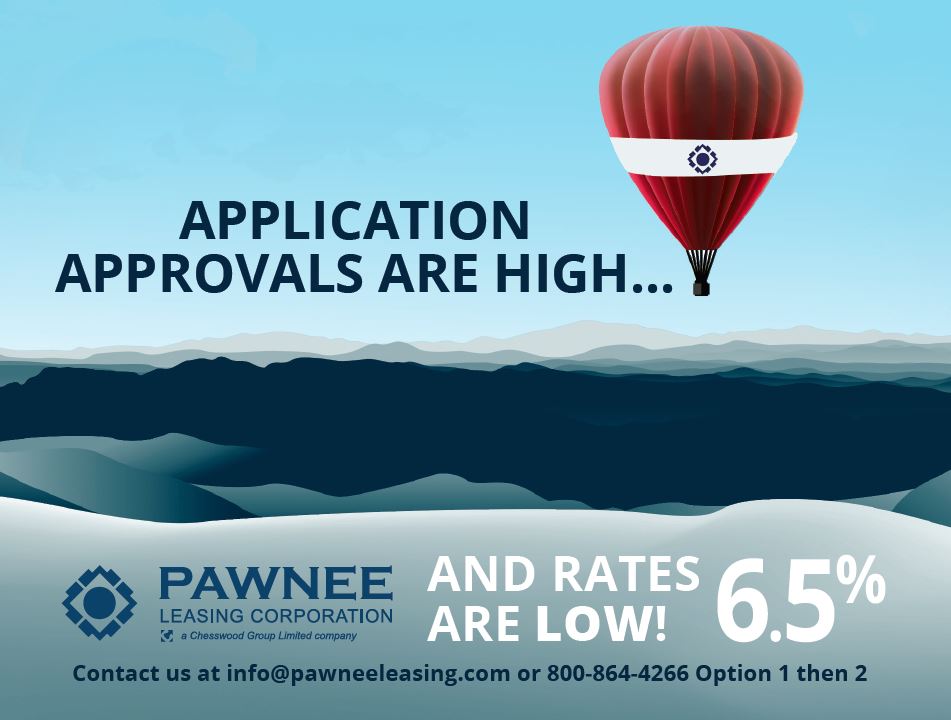 [headlines]
--------------------------------------------------------------
The Best Understand the Credit Process
Sales Makes it Happen by Scott Wheeler, CLFP
The most successful originators in the commercial equipment leasing and finance industry fully understand the credit process.
The best credit professionals fully understand the sales process.
The most successful organizations have teams of professionals that work together toward common goals of building strong commercial assets through knowledge and persistence.
Below is a simple list of items that every originator should be able to answer in the affirmative:
Do you routinely read a business journal to remain informed about the economy and how it affects your business (WSJ, Financial Times)?
Are you able to analyze financial statements and review key ratios (liquidity, leverage, debt service, inventory turn-over, etc.)? Can you have a discussion with a CFO in regard to what is an acceptable ratio and what causes concerns?
Have you, or could you, defend your documentation in court? Are you capable of explaining your documents to a prospective client?
Are you able to recommend a transaction's approval by mitigating weaknesses and pointing out strengths? Do you routinely submit a full credit package that defends your credit recommendations?
Can you successfully sell beyond an application-only mentality, because of your credit knowledge?
Do you routinely meet with your credit department to share challenges and opportunities in the market? Do you obtain buy-in from your credit department before pursuing a new industry, equipment type, or sector?
Successful originators in the commercial equipment leasing and financing industry are constantly enhancing their skills and industry knowledge. The ability to sell is always enhanced when an originator fully understands the operational processes.
... Requires Knowledge
Scott A. Wheeler, CLFP
Wheeler Business Consulting
1314 Marquis Ct.
Fallston, Maryland 21047
Phone: 410 877 0428
Fax: 410 877 8161
Email: scott@wheelerbusinessconsulting.com
Web: www.wheelerbusinessconsulting.com

Sales Makes it Happen articles:
http://www.leasingnews.org/Legacy/index.html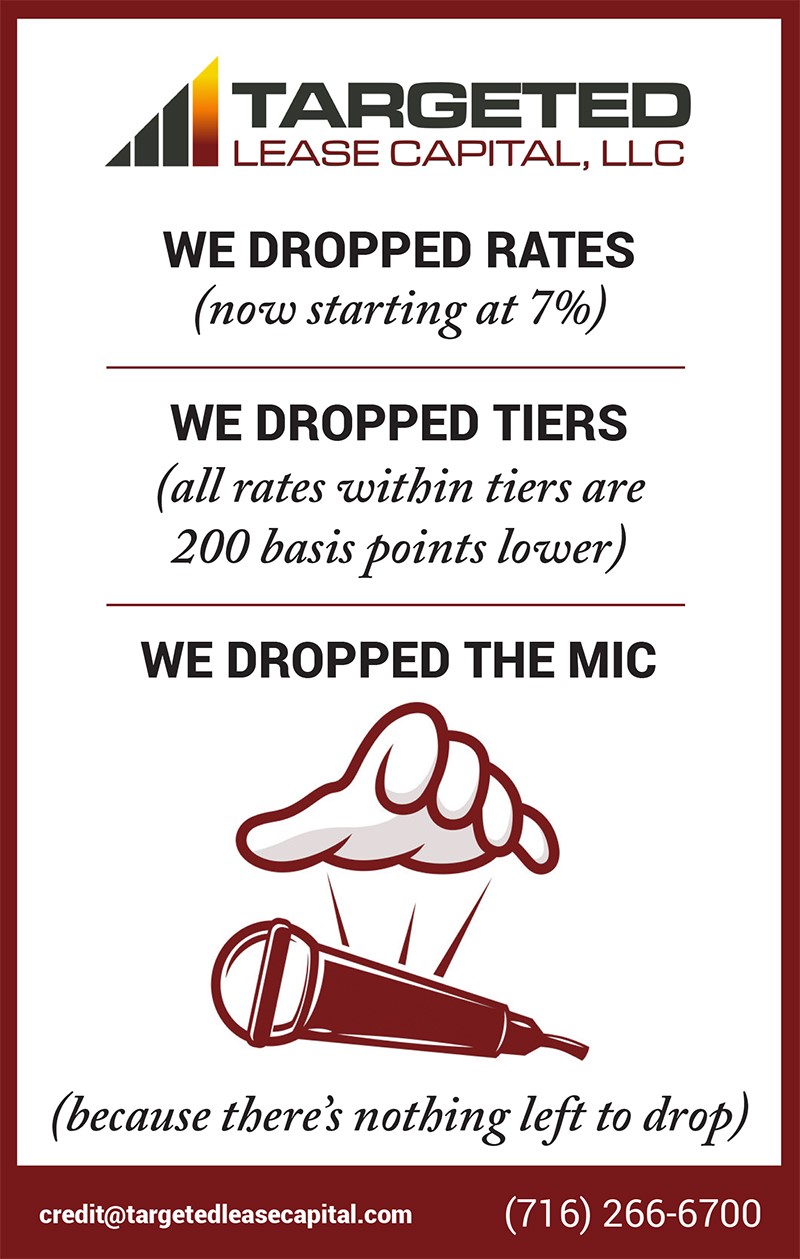 [headlines]
--------------------------------------------------------------
Help Wanted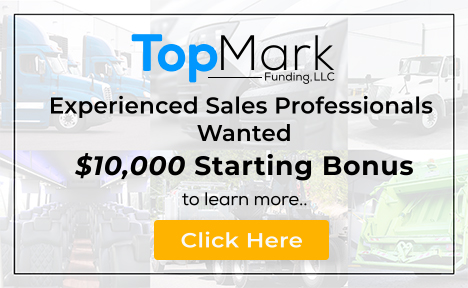 [headlines]
--------------------------------------------------------------
Growth of Women-Owned Businesses
Up 21% in Last Five Years
By Mary Miller, Contributing Editor, Coleman Reports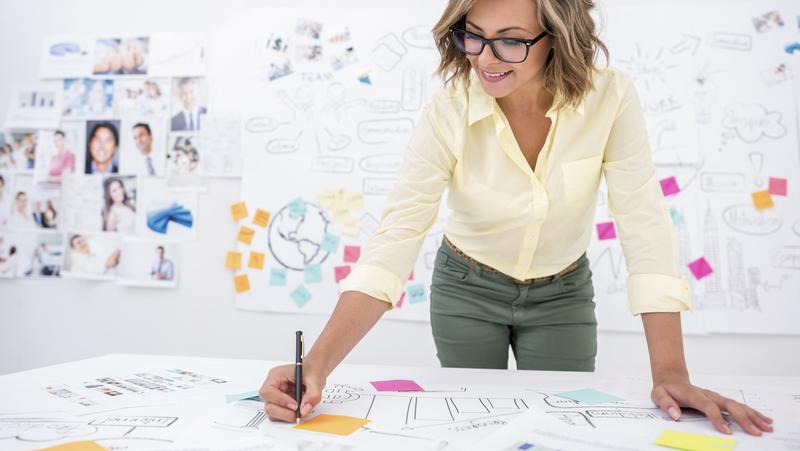 According to a recent study conducted by American Express, women-owned businesses have experienced more growth over the last five years (21%) than all small businesses combined (9%). Women-owned businesses now account for 42% of all businesses, they successfully produce $1.9 trillion in revenues, and they employ 9.4 million workers.

The study credits the success of woman-owned businesses to timing and demand. According to the study, female entrepreneurs have a knack for starting businesses at the right time and offering products or services that hit the market when opportunity knocks. This gives female entrepreneurs' businesses a better chance of success, survival, and growth.

According to the report, the top producing market segments for female entrepreneurs include miscellaneous services, healthcare, and professional services.

Services (Miscellaneous/Other) Industry

22% of women-owned businesses are considered miscellaneous services. This includes nail or hair care salons and pet care services. The number of women-owned businesses in this market segment alone rose 29% over the past five years.

Healthcare, Social Assistance

This segment includes businesses such as home health care and childcare. Although healthcare is a top producing segment of the market, it had the lowest growth rate of all women-owned businesses at 14% over the past five years.

Professional and Technical Services

This category includes lawyers, bookkeepers, accountants, and public relations professionals. This segment also saw a growth rate of 14%.

Although female entrepreneurs continue to work through more economic challenges compared to their male counterparts, the growth of women-owned businesses is impressive and continued growth is expected in the future.
Reprinted from Coleman Reports:
bob@colemanreport.com
Coleman Report, 28081 Marguerite Pkwy., #4525, Mission Viejo, CA 92690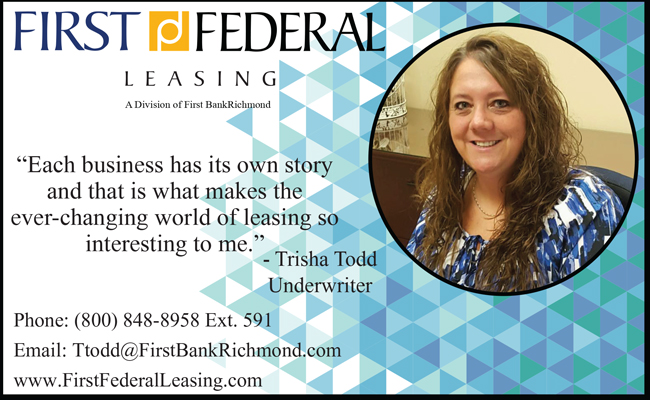 [headlines]
--------------------------------------------------------------
Amembal & Halladay Announce
the Release of Two New Publications

Amembal & Halladay proudly announce the release of their two new publications. The two represent the 17th and 18th publications published by the firm, respectively.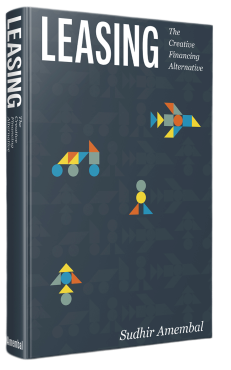 Leasing - The Creative Financing Alternative, by Sudhir Amembal, CLFP, was written with two objectives in mind. The first is to provide guidance to lessors on increasing business volume as well as profitability. The second is to provide clear and cohesive information on topics of substantial significance to include Funding, Operating Leases, Vendor Programs, and Measuring Financial Performance. The publication's breadth and depth make it useful to the novice, the experienced, and everyone in-between; to personnel from any and all departments; and, to management who will find numerous implementable ideas.
Table of Contents:
https://amembalandhalladay.com/publications/
$245 U.S. Orders
$295 International Orders
435 pages
---------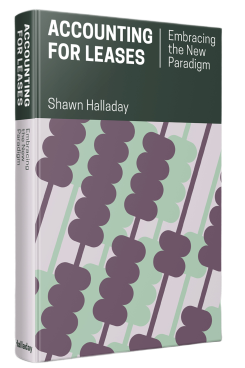 Accounting for Leases - Embracing the New Paradigm, by Shawn Halladay, CLFP, examines the lease accounting requirements of IFRS 16 and ASC 842 in an easy-to-understand manner. The book highlights where the Standards differ from each other and from prior guidance. The book focuses on applying the rules to real-world issues, reinforced by numerous examples. The content helps accountants comply with the rules; provides management with a key understanding of their impact; gives sales teams the tools to identify customers' needs; and guides lessees in applying the significant changes to their business.
Preface:
https://amembalandhalladay.com/publications/
$245 U.S. Orders
$295 International Order
424 pages

Amembal & Halladay is the world's most highly respected training and consultancy firm in the equipment leasing and finance industry. The firm has trained over 80,000 leasing professionals throughout the world: provided advisory, consultancy, and professional development services to a host of equipment finance and leasing firms; and, published 18 industry best-sellers.
For additional information, including table of contents, availability, and pricing click here: amembalandhalladay.com/publications/
[headlines]
-------------------------------------------------------------
FTC Refunds: The real deal or not?
Look Out for Scammers!
By Nicole Christ, Redress Program Manager, FTC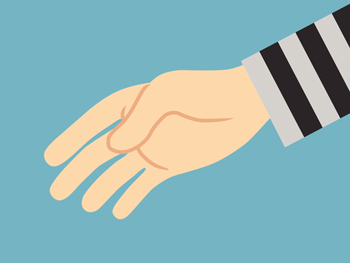 Sometimes the FTC is able to return money to people who were ripped off in a con artist's scheme. But scammers try to cause confusion and take advantage at every step.
If you lost money in a scam, you might get a call or email from someone claiming that they can help you recover your funds – if you pay them, hand over personal information, or allow them remote access to your computer. Don't do it! Recent complaints to the FTC show that scammers are:
targeting people who lost money to tech support scams
claiming to be from the FTC's Refund Department or Refund Division
using the name of real FTC employees.
So how can you tell whether an FTC refund is real?
If the FTC contacts you about a refund, you'll find information about the case at www.ftc.gov/refunds. You can be sure the phone numbers and links on this page are legit.
The FTC never requires you to pay fees or asks you for sensitive information, like your Social Security number or bank account information. The FTC also never asks for remote access to your computer. If someone claims to be from the FTC and does, it's a scam.
If you get a call from someone who says they're from the FTC but asks you for money or sensitive information, please tell the real FTC at www.ftc.gov/complaint.
[headlines]
-------------------------------------------------------------
Visualizing the Composition of the World Economy
by GDP (PPP) - Visualcapitalist.com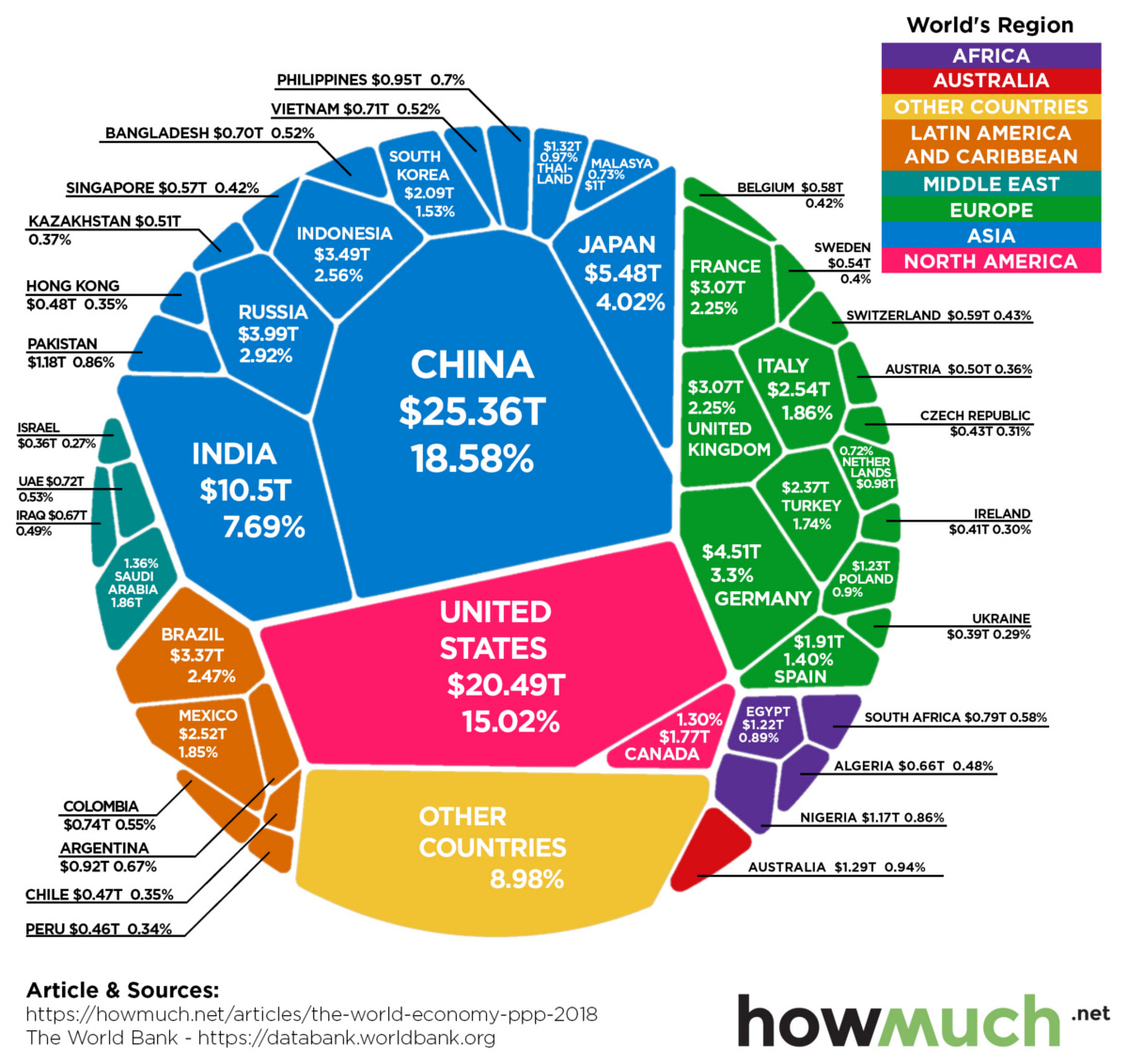 [headlines]
-------------------------------------------------------------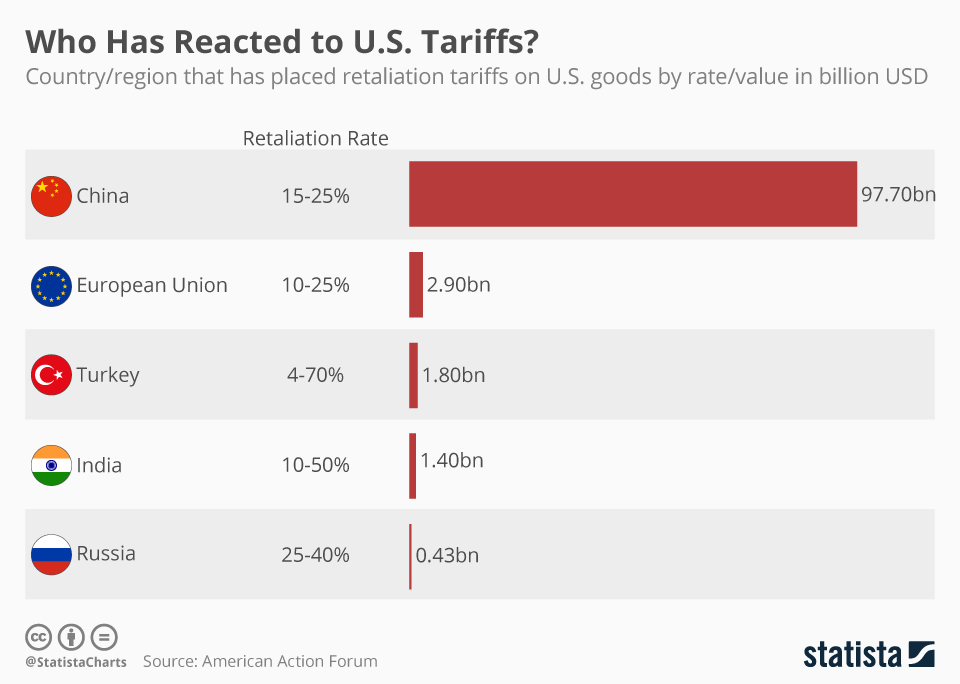 An estimated $630 billion worth of traded goods is caught in the crossfire of President Trump's trade war. While the U.S. has enacted tariffs on $524 billion of goods, the countries and economic zones at the other end of the tax have pushed back with retaliatory taxes.
As it stands now, China has pushed back the hardest against U.S. tariffs. With the newest round of trade talks stalled, the total numbers of tariffs the Chinese have placed on U.S. goods now numbers over $97 billion. In that same vein, U.S. tariffs targeting Chinese goods now total around $240 billion. Likewise, the EU is now pushing back with tariffs targeting U.S. goods totaling around $3 billion.
These taxes increase the cost of doing business. By and large, companies have not passed along that cost to the consumer. Instead, businesses have largely stomached the uncertainty and absorbed costs by cutting into their margins.
American Action Forum estimates that overall consumer costs could increase to roughly $115 billion annually across the U.S. if businesses start passing along those costs to customers. While consumer sentiment has remained largely high for this reason, the economic outlook of business executives has soured in many parts of the world.
By Sarah Feldman, Statista
https://www.statista.com/chart/19566/us-retaliation-tariffs/



[headlines]
--------------------------------------------------------------
##### Press Release ############################
Angela Armstrong Elected Chair Board of Directors
Canadian Finance & Leasing Association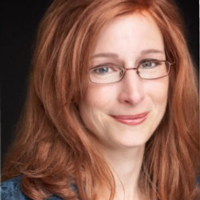 Angela Armstrong is the Founder & President of Prime Capital, based in Edmonton, AB, and a Member of the CFLA Board of Directors since 2002
She is the first female Chair of the Board of Directors in the Association's 47‐year history
Armstrong will act as Chair for a two‐year period from 2019 – 2021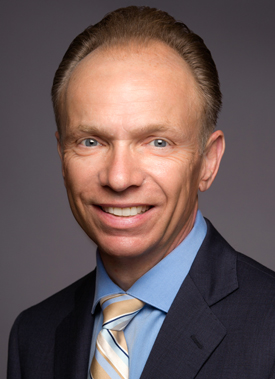 Richard McAuliffe, outgoing CFLA Chair, remarked, '"Angela is a forward‐thinking, passionate individual who leads by example in her day to day activities.

"Armstrong has been a member of the CFLA since 2002, on the Board of Directors since 2009 and it is a privilege and pleasure to pass on the reigns of Chair to Angela."
Angela Armstrong is an accomplished leader with over 30 years of experience in the leasing business. After working as an equipment finance specialist with National Leasing Group for the Manitoba market, she was put in charge of the Edmonton branch office. In 2000, Angela founded Prime Capital, which helps business financing the purchase, replacement or upgrade of capital assets and equipment. Angela is also a leader and mentor in the advancement of women in business.
Angela Armstrong commented, "Working in this association has been an amazing professional learning opportunity my colleagues on the Board and I share a commitment to drive positive impacts for Canadian businesses and our economy.
"Over the next two years we will continue to create conversations with business leaders and policy makers and help build a fertile economic environment."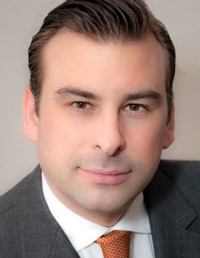 Michael Rothe, CEO & President of CFLA, said, "Along with the whole CFLA team, I look forward to working with Angela on advancing the interests of the Canadian asset‐based finance industry".
"Through its Women in Asset Finance Committee, CFLA has been at the forefront of promoting diversity in our industry. It is in against this backdrop that I am particularly proud that for the first time in our Association's history – and finally – a woman will take the reins."
About the CFLA: The Canadian Finance & Leasing Association (CFLA) represents the asset‐based financing, equipment and vehicle leasing industry in Canada. With over $400 billion of assets financed in 2018, this industry is the largest provider of debt financing in the country after the traditional lenders (banks and credit unions). CFLA's 230+ corporate members range from large multinationals to national and smaller regional domestic companies, crossing the financial services spectrum from manufacturers' finance companies and independent leasing companies, to banks, insurance companies, and suppliers to the industry. CFLA members are key partners for Canadian small, medium and large businesses as well as consumers. By facilitating business investment in new machinery, equipment and vehicles, the asset finance industry enhances national productivity with a $50bn impact on Canada's GDP per year that lifts the living standards of all Canadians.
### Press Release ############################
[headlines]
--------------------------------------------------------------
Labrador Retriever
Briarcliff Manor, New York Adopt-a-Dog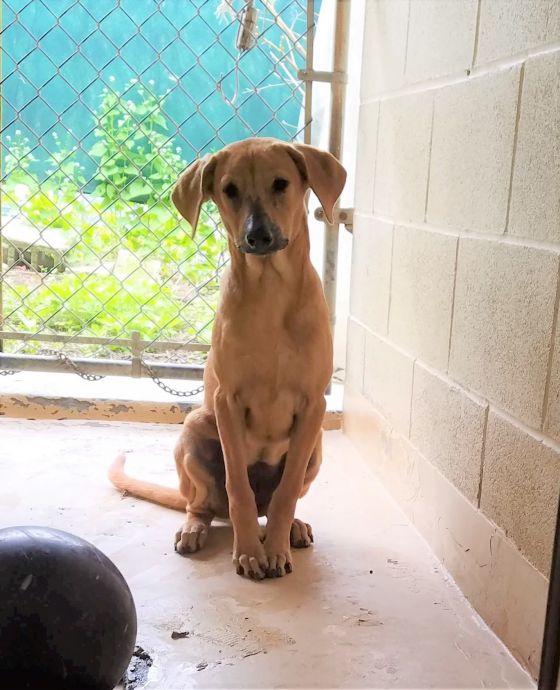 Ducky
Female
Medium
Puppy
Yellow/Tan/Blond/Fawn
Vaccinations Up to Date
Spay
Good in a home with
Other dogs, children
We do not accept adoption fee deposits in advance, nor do we hold animals, unless it is an animal that requires more than one visit prior to adoption. In this case, an appointment can be scheduled with a senior staff member or trainer. Some dogs require all residents of your home and household dog(s) to be present for a meet and greet. If they are not present, we cannot hold the dog.
Adoption Fees; What's Included:
All dogs and puppies are spayed/neutered, microchipped, vaccinated and dewormed (age appropriate), and come with a free veterinary visit from a participating vet within seven days of adoption. Pre-existing medical conditions are covered via our Simpson Clinic free of charge within the first 30 days of adoption.
Puppies: $375
SPCA of Westchester
590 North State Road
Briarcliff Manor, NY 10510
shelter@spca914.org
914-941-2896
[headlines]
--------------------------------------------------------------
Sloan Schickler, Esq. Joins Attorneys Who Specialize
in Banking, Finance, and Leasing -- New York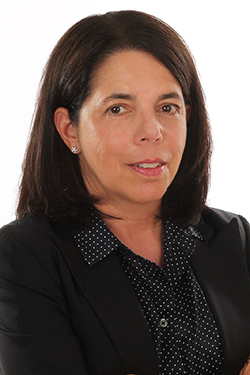 Sloan Schickler, Esq.
Counsel to the National Vehicle Leasing Association. Accomplished counsel in lease-finance; installment sales; dealer floor plan finance; portfolio sales, acquisition and foreclosure; syndicated revolving credit facilities; asset securitization; corporate structuring and governance; regulatory licensing and compliance. Clients have included major commercial banks, financial institutions, investment banks, captive finance companies, leasing companies, auto manufacturers and auto dealerships. sloan.schickler@schicklerlaw.com
Direct Dial: 212-262-6400.

Full List:
http://leasingnews.org/Classified/Attorney/Attorney.htm

[headlines]
--------------------------------------------------------------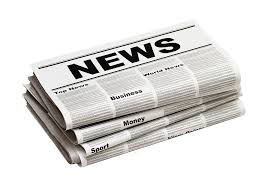 News Briefs----
Fed's Powell says U.S. expansion is 'sustainable''
Slowdowns normal for long expansions to have such period
https://www.reuters.com/article/us-usa-fed-powell/feds-powell-says-u-s-expansion-is-sustainable-idUSKBN1WN26T
Have the reports of Fry's death
been greatly exaggerated?
https://www.mercurynews.com/2019/10/07/have-the-reports-of-frys-death-been-greatly-exaggerated/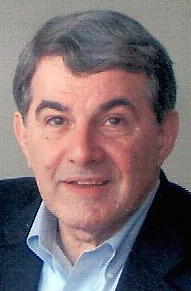 Ralph Mango

Editor/writer of diverse business content: business plans, policy/process, and training. GM delivers results above plan.
Associate Editor Leasing News, responsible for proofreading and editing each news edition, as well as contributing content.
Available for Projects
ralphmango@hotmail.com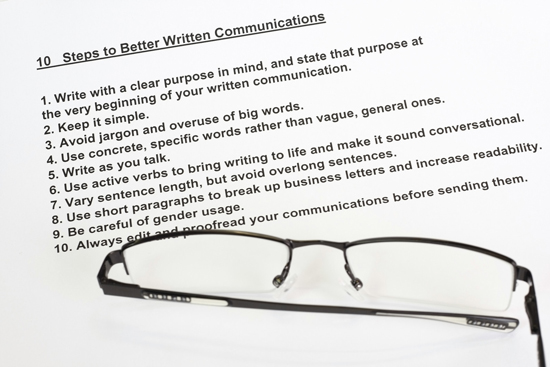 [headlines]
--------------------------------------------------------------


You May Have Missed---
Happy New Year! – Prepare to Track Time
of More Employees or Increase Salaries
https://www.natlawreview.com/article/happy-new-year-prepare-to-track-time-more-employees-or-increase-salaries
[headlines]
--------------------------------------------------------------
After the Game
From the book
That Sweet Diamond
by Paul B. Janeczko, Carole Katchen (Illustrator)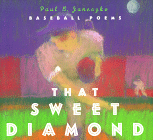 Bases yanked.
Infield groomed.
Tarp pulled
to the edge of the outfield grass,
smoothed.
Lowered flags folded.
Hisst, hisst, hisst of brooms
sweeping aisles and ramps.
Section by section,
the lights go out
until the field is dark,
and the ghosts of players
gone
to other lives
long
for another game
on that sweet diamond.
[headlines]
--------------------------------------------------------------
Tom Brady passes Brett Favre on all-time passing yards list;
Peyton Manning next
https://www.espn.com/nfl/story/_/id/27790860/tom-brady-passes-brett-favre-all-passing-yards-list-peyton-manning-next
Jay Gruden fired by Redskins after 0-5 start to 6th season
https://www.sfgate.com/sports/article/Jay-Gruden-fired-as-head-coach-of-Washington-14497551.php
The N.B.A.'s China Problem Is Getting Worse
https://www.nytimes.com/2019/10/08/sports/basketball/nba-china.html
Bosa aims to keep 49ers undefeated
https://www.pressdemocrat.com/sports/10141201-181/bosa-aims-to-keep-49ers
Rob Gronkowski to be an NFL analyst on FOX
http://www.theredzone.org/Blog-Description/EntryId/78624/Rob-Gronkowski-to-be-an-NFL-analyst-on-FOX
Opinion: 49ers send statement in remaining perfect:
'You want idiots to sound like idiots'
https://www.usatoday.com/story/sports/nfl/columnist/bell/2019/10/08/49-ers-browns-richard-sherman-monday-night-football/3905780002/
In Chiefs' loss to Colts, time of possession wasn't a factor
https://www.arrowheadpride.com/2019/10/8/20902628/in-chiefs-loss-to-colts-time-of-possession-wasnt-a-factor
[headlines]
--------------------------------------------------------------


California Nuts Briefs---

PG&E issues unprecedented power shutoff watch
for much California, almost all SF Bay Area
https://www.sfchronicle.com/california-wildfires/article/PG-E-issues-unprecedented-power-shutoff-watch-for-14498454.php
PG&E website has technical issues as 'high volume'
of users seek power shutoff updates
https://www.sacbee.com/news/california/fires/article235924677.html?
(Another problem, 2 to 5 days to return power as want to inspect lines. Leasing News location is on the map as may be affected as located at bottom of mountain grid).

[headlines]
--------------------------------------------------------------



"Gimme that Wine"

http://www.youtube.com/watch?v=EJnQoi8DSE8
Women of the Vine & Spirits Announces the First-of-its-Kind List
of Women Leaders in the Alcohol Beverage Industry, Worldwide
https://www.winebusiness.com/news/?go=getArticle&dataId=220603


Free Wine App
https://www.nataliemaclean.com/mobileapp/

Wine Prices by vintage
http://www.winezap.com
http://www.wine-searcher.com/
US/International Wine Events
http://www.localwineevents.com/
Leasing News Wine & Spirits Page
http://two.leasingnews.org/Recommendations/wnensprts.htm
[headlines]
----------------------------------------------------------------
This Day in History
1000 - Norse Explorer Leif Ericson (970-1020) is believed to have landed at 'Vinland' in North America, discovering what is to become the United States. Details are lacking but the estimate is that this was in New England, possibly Cape Cod.
http://www.mnc.net/norway/ericson.htm
1007 - The first white child born in North America was Snorro, the son of Thorfinn and Gudrid Karlsefni, members of Leif Ericson's expedition to Vinland. Later Snorro became an important member of the Norse community in Iceland.
1635 - Colonial American Separatist Roger Williams was banished from Massachusetts for preaching that civil government had no right to interfere in religious affairs. Williams was seeking to establish freedom of worship through the separation of church and state. In 1636, he began the colony of Providence Plantation, now Rhode Island, which provided a refuge for religious minorities. Williams started the first Baptist church in America, the First Baptist Church of Providence. Williams was also a student of Native American languages, an early advocate for fair dealings with Native Americans, and arguably the first abolitionist in North America, having organized the first attempt to prohibit slavery in any of the British American colonies.
1701 - The colonial legislature of Connecticut chartered the Collegiate School. Originally based at the house of the first rector in Killingworth, the school moved to New Haven in 1716 and, shortly thereafter, took the name Yale College to honor its early benefactor, merchant Elihu Yale.
http://memory.loc.gov/ammem/today/oct09.html ).
1747 - Colonial missionary to the New England Indians, David Brainerd died of tuberculosis (brought on by exposure) at age 29. Following his death, the publication of "Brainerd's Journal" by Jonathan Edwards influenced hundreds to become missionaries after him.
1767 - Surveying for the Mason-Dixon Line separating Maryland and Pennsylvania was completed.
1776 - Mission Delores was completed at Yerba Buena. A party of 247 Spanish colonists consecrated their newly-founded mission, known as San Francisco. The city grew around the mission and, in 1847, changed its name to San Francisco. Formerly known as Mission San Francisco de Asis, the mission survived the great earthquake and fire of 1906. It is the oldest building in San Francisco. It also has parts of the first church built in San Francisco, Tule Arbor.
http://cohort.csus.edu/riolinda1/missions_movies/mdel/del_menu.htm
http://www.californiamissions.com/morehistory/dolores.html
1779 – One of America's first heroes, Casimir Pulaski, was wounded during the Siege of Savannah. He succumbed to those wounds months later.
1781 - At Yorktown, Virginia, American and French forces began shelling Gen. Cornwallis' encircled army.
1812 - American Lieutenant Jesse Duncan Elliot captured two British brigs, the Detroit and Caledonia, on Lake Erie in the War of 1812. Elliot set the brig Detroit ablaze the next day in retaliation for the British capture seven weeks earlier of the city of Detroit.
1823 - Birthday of Mary Ann Shadd (d. 1893), Wilmington, Delaware. Publisher of Canada's first anti-slavery newspaper, "The Provincial Freeman," and the first woman in North America to publish and edit a newspaper.
1830 - Harriet Hosmer (d. 1908) birthday, Watertown, MA. U.S. sculptor. She is best known for the sculpture of the Puck at Smithsonian and the Zenobia at the Metropolitan Museum of Art. She lived most of her life in London or Rome and she is considered the first woman to actually earn an excellent living from her sculptures. Her showings in London were critically acclaimed - until her death. She was recognized as the premier woman sculptor of the times. Then in the usual way for women, her work was denigrated as not deserving a place in the first rank of sculptors. She was the toast of London, living for years under the care of noted actress Charlotte Cushman both in Rome and London. Cushman who had a lengthy history of affairs with women and played 30 masculine roles in her career including Hamlet, took Hosmer to Europe so that she could study. Her statue Beatrice Cenci was her first work in marble.
http://www.npg.si.edu/exh/brady/gallery/25gal.html
http://www.postroadgallery.com/puck.html
http://tx.essortment.com/harriethosmera_rafd.htm
http://askart.com/artist/H/harriet_goodhue_hosmer.asp
1842 - Episcopal missionary James L. Breck was ordained a priest at Duck Creek, WI. In 1850, this "apostle of the wilderness" moved to Minnesota and, in 1858, founded the Seabury Divinity School. It is said that "no priest did more for the Episcopal Church in the West than Breck."
1855 - Joshua Stoddard gets patent for steam calliope. Circus folk pronounce it "kally-ope," not "kuh-LYE-o-pee." At the start of the parade, when the boiler was filled with water, the calliope America weighed nine tons. This spectacular wagon was pulled by eight Percherons.
http://www.bendermelodies.com/calliope_history.htm
http://www.redhotjazz.com/fatem.html
http://mmd.foxtail.com/Calliope/harmony.html
1857 - Joseph C. Gayetty of New York City manufactured toilet paper of unbleached pearl-colored pure manila hemp paper. His name was watermarked on each sheet. It sold at 500 sheets for 50 cents and was known as "Gayetty's Medicated Paper—a perfectly pure article for the toilet and for the prevention of piles." It did not catch on with the public. The first toilet paper to be marketed successfully was introduced by Edward and Clarence Scott of Philadelphia, PA, who sold it in small rolls in 1899. Son Arthur Scott invented what we call today, "Paper Towels."
1864 - At dawn, Generals George Custer and Wesley Merritt and their respective forces attacked the two wings of the Confederate cavalry under General Thomas Rosser. General Phillip Sheridan had been using his cavalry, under the command of General Alfred Torbert, to guard the foot soldiers as they burned farms and mills and slaughtered livestock. Torbert refused to allow his generals, George Custer and Wesley Merritt, to counterattack. He insisted they continue to stick close to the Union infantry. Sheridan heard of this and demanded that Torbert attack. Merritt's 3,500 Yankees overwhelmed General Lunsford Lomax's 1,500 troopers, but Custer had more difficulty. His 2,500 men faced 3,000 under the command of Rosser, who was, coincidentally, a close friend of Custer at West Point before the war. Custer observed that the Rebels were protected by the high bank of Tom's Creek, so he sent three of his regiments around Rosser's flank. Both groups of Confederates broke in retreat. The Yankees pursued the defeated Confederates for over 20 miles, a flight called the "Woodstock Races." The chase ended only when the Confederates reached the safety of Confederate General Jubal Early's infantry. The Yankees captured 350 men, 11 artillery pieces, and all of the cavalry's wagons and ambulances. Nine Union troopers were killed, and 48 were wounded. It was the most complete victory of Union cavalry in the eastern theater during the entire war.
http://www2.cr.nps.gov/abpp/battles/va121.htm
http://www.civilwar.org/historyclassroom/hc_tomsbrookhist.htm
http://www.hottelkeller.org/BattleOfTomsBrook.htm
1865 – An underground pipeline for carrying oil is laid in Pennsylvania, the first in the US.
1871 - The Great Chicago Fire was brought under control.
http://memory.loc.gov/ammem/today/oct09.html.
1871 – Aaron Montgomery Ward (1844-1913) started his mail-order business. It was a time when rural consumers longed for the comforts of the city, yet all too often were victimized by monopolists and overcharged by the costs of many middlemen required to bring manufactured products to the countryside. The quality of merchandise also was suspect and the hapless farmer had no recourse in a caveat emptor economy. Ward shaped a plan to buy goods at low cost for cash. By eliminating intermediaries, with their markups and commissions, and drastically cutting selling costs, he could sell goods to people, however remote, at appealing prices. He invited them to send their orders by mail and he delivered the purchases to their nearest railroad station. Although his idea was generally considered to border on lunacy and his first inventory was destroyed by the Great Chicago Fire, Ward persevered. In August 1872, with two fellow employees and a total capital of $1,600, he formed Montgomery Ward & Company.
1873 – A meeting at the US Naval Academy established the US Naval Institute.
1877 - The first animal humane society (national) was the American Humane Association, which was organized in Cleveland, OH. The first president was Edwin Lee Brown of Chicago, IL.
1888 – The Washington Monument was officially opened to the public.
1890 - Aimee Semple McPherson (d. 1944) birthday, Salford, Ontario, Canada. Controversial U.S. Pentecostal evangelist. For the last 20 years of her life, she held sway in a $1.5 million Los Angeles temple, and broadcast the International Church of the Foursquare Gospel. She was wealthy, famous and infamous, adored and hated. She built her appeal around faith healing and unfailing optimism. She used dramatic settings and costumes, a full orchestra, and highly dramatic sermons to mesmerize her audience. Her congregation numbered in the tens of thousands; she had a national broadcast, started a bible college, and churned out magazines eagerly purchased by her followers. Her church had 22,000 members at her death in 1944 and it quadrupled over the next decades. All this in spite of a scandalous private life that included three marriages, mysterious "disappearances" that were rumored to include a men (one proved) - and a raft of legal actions. She was called the "P.T. Barnum of religion." Actually, she simply used modern music syncopations, lighting, and electricity to augment the bible-thumping style she had learned as a child with the Salvation Army in Canada.
http://www.christianhistory.org/mcpherson.html
http://www.aimeesemplemcpherson.org/
1903 - New York City received its heaviest rainfall with 9.40 inches at Battery Park and 11.17 inches at Central park in 24 hours, which established a state record. Severe flooding occurred in the Passaic Valley of New Jersey where more than fifteen inches of rain was reported.
1903 – Traitor to Brooklyn, Walter O'Malley (d. 1979), was born in The Bronx. In 1958, a time when the western-most Major League team was the Kansas City A's, as owner of the Dodgers, he brought Major League baseball to the west coast, moving the Dodgers to Los Angeles despite the Dodgers being the 2nd most profitable team in baseball from 1946-1956. For this, he was long vilified by Brooklyn Dodgers fans. However, pro-O'Malley parties describe him as a visionary for the same business action, and many authorities cite him as one of the most influential sportsmen of the 20th century. Other observers say that he was not a visionary, but instead a man who was in the right place at the right time, and regard him as the most powerful and influential owner in baseball after moving the team. Regardless, they still hate him in Brooklyn!
1905 – Christy Mathewson of the New York Giants defeated 26-game winner Ed Walsh, 3-0, in the first game of the all-shutout World Series.
1910 - Forest fires in Minnesota destroy six towns, killing 400 people & destroying $100 million worth of property.
1915 - Singer Lee Wiley (d. 1975) born Fort Gibson, OK. http://www.ddg.com/LIS/InfoDesignF96/Ismael/jazz/1930/wiley.html
1915 – President Woodrow Wilson became the first President to attend a World Series game.
1916 - The recently formed Professional Golfers' Association of America held it first championship (PGA) at Siwanoy Country Club in Bronxville, NY. The trophy and the lion's share of the $2,850 purse, both offered by department store magnate Rodman Wanamaker, were won by British golfer Jim Barnes. The next two championships were canceled by World War I, Barnes won again in 1919.
1916 - Babe Ruth pitches and wins longest World Series baseball game (14 innings), 2-1. Thus began the longest consecutive scoreless innings streak, 29 2/3, in the World Series, a record that would last until 1961 when Whitey Ford's streak reached 33 1/3, still the record.
1918 – Watergate co-conspirator E. Howard Hunt (d. 2007) was born in Hamburg, NY.
1919 - Cincinnati Reds defeat Chicago White Sox, 10-5, to win the World Series, five games to three, in an outstanding upset. It is later revealed that eight key Chicago players, subsequently dubbed the "Black Sox," conspired with gamblers to "throw" the series in response to working for one of the cheapest/sleaziest owners in the biz. Shoeless Joe Jackson was one of them. "Eight Men Out" is a loose film history, directed by John Sayles, of the 1919 Chicago Black Sox scandal. The players received a pittance and turned to the only source of financial security they could find, the bookies. Solid performance by John Cusack as the only player who refuses to go along, and a cameo by Studs Terkel.
1920 - Birthday of flute and sax player Yusef Lateef (d. 2013), Chattanooga, TN.
http://www.yuseflateef.com/
1926 – The National Broadcasting Company (NBC) was established by the Radio Corporation of America (RCA). NBC is the oldest major broadcast network in the United States. At that time the parent company of RCA was General Electric (GE). In 1932, GE was forced to sell RCA and NBC as a result of antitrust charges.
1928 – Babe Ruth, for the second time in his career, hit 3 HRs in a World Series game. The Yankees swept this Series, becoming the first team in MLB history to sweep consecutive World Series.
1936 – Count Basie records "Quintet," first record date with great tenor player Lester Young, Chicago, IL.
1936 - Harnessing the power of the mighty Colorado River, Hoover Dam begins sending electricity over transmission lines spanning 266 miles of mountains and deserts to run the lights, radios, and stoves of Los Angeles. Initially named Boulder Dam, work on the dam was begun under President Herbert Hoover's administration but was completed as a public works project during the Roosevelt administration (which renamed it for Hoover). When it was finished in 1935, the towering concrete and steel plug was the tallest dam in the world and a powerful symbol of the new federal dedication to large-scale reclamation projects designed to water the arid West. In fact, the electricity generated deep in the bowels of Hoover Dam was only a secondary benefit. The central reason for the dam was the collection, preservation, and rational distribution of that most precious of all western commodities, water. Under the guidance of the Federal Reclamation Bureau, Hoover Dam became one part of a much larger multipurpose water development project that tamed the wild Colorado River for the use of the growing number of western farmers, ranchers, and city dwellers.
http://www.usbr.gov/lc/hooverdam/
http://www.1-hoover-dam.com/
http://www.sunsetcities.com/hoover-dam.html
1938 - Sweeping the Cubs in four games, the Yankees become the first team in Major League history to win three consecutive World Series. Red Ruffing goes the distance beating Chicago, 8-3, at Yankee Stadium. These were the Yankees of Gehrig, DiMaggio, Dickey, Gomez, and Henrich for Manager Joe McCarthy.
1940 - Singer/composer John Lennon (d. 1980) birthday in Liverpool, England.
http://www.john-lennon.com/
1941 - FOSS, JOSEPH JACOB, Medal of Honor.
Rank and organization: Captain, U.S. Marine Corps Reserve, Marine Fighting Squadron 121, 1st Marine Aircraft Wing. Place and date: Over Guadalcanal, 9 October to 19 November 1942, 15 and 23 January 1943. Entered service at: South Dakota. Born: 17 April 1 915, Sioux Falls, S. Dak. Citation: For outstanding heroism and courage above and beyond the call of duty as executive officer of Marine Fighting Squadron 121, 1st Marine Aircraft Wing, at Guadalcanal. Engaging in almost daily combat with the enemy from 9 October to 19 November 1942, Capt. Foss personally shot down 23 Japanese planes and damaged others so severely that their destruction was extremely probable. In addition, during this period, he successfully led a large number of escort missions, skillfully covering reconnaissance, bombing, and photographic planes as well as surface craft. On 15 January 1943, he added 3 more enemy planes to his already brilliant successes for a record of aerial combat achievement unsurpassed in this war. Boldly searching out an approaching enemy force on 25 January, Capt. Foss led his 8 F -4F Marine planes and 4 Army P -38's into action and, undaunted by tremendously superior numbers, intercepted and struck with such force that 4 Japanese fighters were shot down and the bombers were turned back without releasing a single bomb. His remarkable flying skill, inspiring leadership, and indomitable fighting spirit were distinctive factors in the defense of strategic American positions on Guadalcanal. Foss was later elected to be the first Commissioner of the American Football League in 1959.
1942 - The last day of the October Matanikau action on Guadalcanal as US Marines withdraw back across the Matanikau River after destroying most of the Japanese Army's 4th Infantry Regiment.
1944 - KANDLE, VICTOR L., Medal of Honor
Rank and organization: First Lieutenant, U.S. Army, 15th Infantry, 3d Infantry Division. Place and date: Near La Forge, France, 9 October 1944. Entered service at: Redwood City, Calif. Birth: Roy, Wash. G.O. No.: 37, 11 May 1945. Citation: For conspicuous gallantry and intrepidity at risk of his life above and beyond the call of duty. On 9 October 1944, at about noon, near La Forge, France, 1st Lt. Kandle, while leading a reconnaissance patrol into enemy territory, engaged in a duel at pointblank range with a German field officer and killed him. Having already taken 5 enemy prisoners that morning, he led a skeleton platoon of 16 men, reinforced with a light machinegun squad, through fog and over precipitous mountain terrain to fall on the rear of a German quarry stronghold which had checked the advance of an infantry battalion for 2 days. Rushing forward, several yards ahead of his assault elements, 1st Lt. Kandle fought his way into the heart of the enemy strongpoint, and, by his boldness and audacity, forced the Germans to surrender. Harassed by machinegun fire from a position which he had bypassed in the dense fog, he moved to within 15 yards of the enemy, killed a German machine gunner with accurate rifle fire and led his men in the destruction of another machinegun crew and its rifle security elements. Finally, he led his small force against a fortified house held by 2 German officers and 30 enlisted men. After establishing a base of fire, he rushed forward alone through an open clearing in full view of the enemy, smashed through a barricaded door, and forced all 32 Germans to surrender. His intrepidity and bold leadership resulted in the capture or killing of 3 enemy officers and 54 enlisted men, the destruction of 3 enemy strongpoints, and the seizure of enemy positions which had halted a battalion attack.
1945 – A ticker-tape parade in NYC honored Fleet Adm. Chester Nimitz and 13 Medal of Honor recipients from the Navy and Marines.
1946 - The first electric blanket manufactured; sold for $39.50
1946 - Eugene O'Neill's "Iceman Cometh," premiered in New York City.
1948 - The first African-American baseball player to hit a home run in a World Series was Larry Doby of the Cleveland Indians, who hit a 425-foot drive in the third inning into right field at Cleveland, OH. Cleveland defeated the Boston Braves, 4-2.
1950 - YOUNG, ROBERT H., Medal of Honor.
Rank and organization: Private First Class, U.S. Army, Company E, 8th Cavalry Regiment, 1st Cavalry Division. Place and date: North of Kaesong, Korea, 9 October 1950. Entered service at: Vallejo, Calif. Born: 4 March 1929, Oroville. Calif. G.O. No.: 65, 2 August 1951. Citation: Pfc. Young distinguished himself by conspicuous gallantry and intrepidity above and beyond the call of duty in action. His company, spearheading a battalion drive deep in enemy territory, suddenly came under a devastating barrage of enemy mortar and automatic weapons crossfire which inflicted heavy casualties among his comrades and wounded him in the face and shoulder. Refusing to be evacuated, Pfc. Young remained in position and continued to fire at the enemy until wounded a second time. As he awaited first aid near the company command post the enemy attempted an enveloping movement. Disregarding medical treatment he took an exposed position and firing with deadly accuracy killed 5 of the enemy. During this action he was again hit by hostile fire which knocked him to the ground and destroyed his helmet. Later when supporting tanks moved forward, Pfc. Young, his wounds still unattended, directed tank fire which destroyed 3 enemy gun positions and enabled the company to advance. Wounded again by an enemy mortar burst, and while aiding several of his injured comrades, he demanded that all others be evacuated first. Throughout the course of this action the leadership and combative instinct displayed by Pfc. Young exerted a profound influence on the conduct of the company. His aggressive example affected the whole course of the action and was responsible for its success. Pfc. Young's dauntless courage and intrepidity reflect the highest credit upon himself and uphold the esteemed traditions of the U.S. Army.
1951 - Gil McDougald's World Series grand slam helps Yanks beat Giants 13-1 (World Series #48). This Series marked the curtain call for Joe DiMaggio, who retired that winter, and the Series debuts of Mickey Mantle and Willie Mays.
1952 - Singer Annie Ross records "Twisted."
http://www.ddg.com/LIS/InfoDesignF96/Ismael/jazz/1960/Ross.html
http://www.mrlucky.com/songbirds/html/sep99/9909_aross.html
1953 - "Topper" premieres on television. In this sitcom, a man moves into a new home with his wife, only to discover that it's haunted by ghosts only he can see. Leo G. Carroll starred as Cosmo Topper and Anne Jeffreys and Robert Sterling starred as Marion and George Kerby, who had been killed in a skiing accident and returned to their former home as ghosts. The show was based on Thorne Smith's novel and used trick photography for some of the ghost scenes. Composer and lyricist Stephen Sondheim wrote eleven episodes for that first season.
1953 - Birthday of actor Tony Shalhoub, born Green Bay, Wisconsin; "Monk," "Wings, "Big Night."
1954 - Birthday of actor Scott Bakula, St. Louis, Mo. "Star Trek Enterprise," "Quantum Leap," "NCIS: New Orleans."
1956 - Smith-Corona, Syracuse, NY, introduced the first electric portable typewriter. It did not go on sale until February 4, 1957. It weighed about 19 pounds and retailed at $190.
1957 - Top Hits
"Wake Up Little Susie" - The Everly Brothers
"Chances Are/The Twelfth of Never" - Johnny Mathis
"Jailhouse Rock" - Elvis Presley
"My Shoes Keep Walking Back to You" - Ray Price
1958 - Eddie Cochran records "C'mon Everybody.
1959 - At the age of 22, Bobby Darin is the youngest performer to headline at the Sands Hotel's Copa Room in Las Vegas. The previous record-holder, Johnny Mathis, did at 23.
1961 - "Hit the Road Jack" becomes Ray Charles' second US #1 hit.
1961 - Roy Orbison's "Crying" peaks at #2 on the pop singles chart.
1962 - The BBC banned Bobby "Boris" Pickett's hit "Monster Mash," feeling the subject matter, comical as it is, may be deemed grotesque or otherwise tasteless to some listeners.
1964 - The Beach Boys record "Dance Dance Dance," with Glen Campbell playing the lead guitar intro. It would go on to become their twelfth US Top 40 hit.
1964 - The Rolling Stones canceled an upcoming South African tour when the British Musicians Union declared an embargo of the country due to their apartheid policies.
1965 - The Miracles' "My Girl Has Gone" enters the Hot 100 where it will go as high as #14 in ten weeks. It's the Motown vocal group's 20th pop chart entry.
1965 - Marvin Gaye's "Ain't That Peculiar" becomes his 12th to enter the Hot 100. The song will stay on the chart for twelve weeks, reaching as high as #8.
1965 - Radio DJ Murray the K is fired from WOR-FM, New York where he had moved to take advantage of the new free-form format of FM radio. The station's new owners decided to move to a set playlist instead and led to his dismissal because of his "inability to live with direction." The direction was coming from programming consultant and format-radio pioneer Bill Drake. At the RKO General station KFRC in San Francisco where I worked, Drake came in and fired everyone on air and in the newsroom, except me. I gave him high school football coverage, other ideas, news stories for his audience, and he wanted me to go to his other stations, but I said "not at this time," and survived until his format failed, too.
1965 - Top Hits
"Yesterday" - The Beatles
"Treat Her Right" - Roy Head
"The 'In' Crowd" - Ramsey Lewis Trio
"Behind the Tear" - Sonny James
1965 - "Yesterday" by The Beatles, topped both the Billboard Hot 100 and the Cashbox Magazine Best Sellers chart. The song was actually recorded by Paul McCartney alone, as John Lennon, George Harrison and Ringo Starr were not in the studio. It would stay number #1 for four weeks.
1966 - Happening just only three times previously in World Series history, the Orioles, for the second consecutive day, win a Fall Classic game, 1-0 game decided a home run. Frank Robinson takes a Don Drysdale pitch deep over the left field fence in the fourth inning, accounting for the game's only run, and giving Baltimore a four-game sweep over the Dodgers.
1967 - Coming out of the NBC Tonight Show Orchestra to become musical director of "The Tonight Show Starring Johnny Carson," Doc Severinsen replaced Skitch Henderson who retired. Doc became famous for an eccentric wardrobe, quick wit, great trumpet solos and fabulous charts. Tommy Newsome became Doc's backup arranger for many of the tunes the band played. Later, Doc and the band would move to solo albums, group CDs and incredibly successful concert tours. Doc went on to play with various symphony orchestras and even became the owner of a custom trumpet company in the San Francisco Bay Area.
1969 - Crosby, Stills, Nash and Young opened at Fillmore West, San Francisco.
1969 - Supremes release "Someday We'll Be Together"
1971 - Rod Stewart has the best-selling record on both sides of the Atlantic with the two sided hit "Maggie May" / "Reason To Believe".
1971 - Van Morrison's "Wild Night" is released.
1973 - Elvis and Priscilla Presley divorce after six years of marriage. She gets a big chunk of property; $725,000 and an additional $4,200 a month for the support of their five-year old daughter, Lisa Marie; half the proceeds from the planned sale of an L.A. home; and five percent of the total outstanding stock in two publishing companies. The couple emerges from a Santa Monica, California courthouse arm in arm, kiss and depart separately.
1973 - Paul Simon received a gold record for his hit, "Loves Me like a Rock."
1974 - Olivia Newton John earns her third gold record for "I Honestly Love You." It made it to the top spot on the pop chart four days ago and will remain for two weeks.
1974 - Composer, arranger and producer Quincy Jones, who has already taken home some Grammy awards, gets his first gold record for "Body Heat" which contains the hit single, "If I ever Lose This Heaven." It is sung by Minnie Ripperton.
1975 - Sean Lennon is born.
1976 - The Who and The Grateful Dead co-headline a concert at the Oakland-Alameda County Stadium.
1979 - Styx's "Babe" is born.
1979 - No. 1 Billboard Pop Hit: "Don't Stop 'Til You Get Enough," Michael Jackson.
1980 - John Lennon celebrates his 40th birthday by releasing "Starting Over," his first record in five years. His wife, Yoko Ono commissions a sky writer to etch him a "Happy Birthday" message over New York City's skyline.
1980 - Nashville, TN reached 91, highest ever for so late in the season. Just 3 days earlier, a low of 31 was reported, lowest ever so early in the season.
1981 - The temperature at San Juan, Puerto Rico, soared to 98 degrees to establish an all-time record for that location.
1982 - A record breaking snowstorm for so early in the season paralyzed the Black Hills of South Dakota with up to 3 to 6 feet of heavy, wet snow and winds of 40-70 mph. 36 inches fell at Lead and 41 inches piled up at Galena.
1984 - Kathy Sullivan becomes first US woman to walk in space.
1984 - No. 1 Billboard Pop Hit: "I Just Called to Say I Love You," Stevie Wonder. The song from the Gene Wilder film "The Woman in Red" wins an Academy Award.
1987 - Eighteen cities in the southeastern U.S. and the Middle Atlantic Coast Region reported record low temperatures for the date. Asheville, NC dipped to 29 degrees, and the record low of 47 degrees at Jacksonville, FL marked their fourth of the month. A second surge of cold air brought light snow to the Northern Plains, particularly the Black Hills of South Dakota.
1988 - Ten cities in the northeastern U.S. reported record low temperatures for the date, including Hartford, CT with a reading of 28 degrees. Snow continued in northern New England through the morning hours. Mount Washington, NH reported five inches of snow. Warm weather continued in the western U.S. Los Angeles, CA reported a record high of 102 degrees.
1989 - Unseasonably cold weather continued in the Upper Midwest. Thirteen cities in Ohio, Michigan and Indiana reported record low temperatures for the date, including Marquette, MI with a reading of 20 degrees. Unseasonably warm weather continued in the western U.S. as the San Francisco Giants won the National League pennant. San Jose, CA reported a record high of 91 degrees.
1989 - First NFL game coached by an African-American, Art Shell, whose LA Raiders beat NY Jets 14-7 on Monday Night Football.
1991 - The United States sent troops and warships to the Persian Gulf in response to Saddam Hussein sending thousands of troops and hundreds of tanks toward the Kuwaiti border.
1996 - The most highly regarded example of Pop Art, Andy Warhol's "Campbell Soup Cans," was acquired by the Museum of Modern Art in New York City, along with early paintings by Ellsworth Kelly. The works were valued at about $15,000,000, one of the highest prices ever listed for contemporary art.
1996 - In Game 1 of the ALCS, the Yankees received help from a young fan when 12-year-old Jeffrey Maier reached out and grabbed a ball hit by Derek Jeter that was about to be caught by Orioles' right fielder Tony Tarasco. It was ruled a HR and tied the game in the bottom of the 8th. Bernie Williams hit a home run in the 11th inning to give the Yanks a 5-4 victory.
2001 - Second mailing of anthrax letters from the Hamilton, NJ post office in the anthrax aftermath of 9/11.
2005 - At Minute Maid Park, Chris Burke' 18th inning homer ends the longest postseason game in baseball history as the Astros defeat the Braves, 7-6, to advance into the National League championship series. Atlanta's five-run lead late in the game is erased with an eighth inning grand slam by Lance Berkman and a two-out ninth inning solo shot by Brad Ausmus, which barely clears Gold Glove center fielder Andruw Jones' outstretched hand.

World Series Champions
1928 - New York Yankees
1934 - St. Louis Cardinals
1938 - New York Yankees
1944 - St. Louis Cardinals
1949 - New York Yankees
1958 - New York Yankees
1961 - New York Yankees
1966 - Baltimore Orioles
-------------------------------------------------------------

SuDoku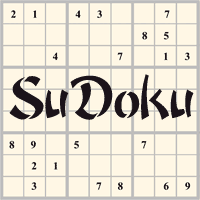 The object is to insert the numbers in the boxes to satisfy only one condition: each row, column and 3x3 box must contain the digits 1 through 9 exactly once. What could be simpler?
http://leasingnews.org/Soduku/soduko-main.htm
--------------------------------------------------------------

Daily Puzzle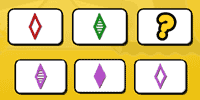 How to play:
http://www.setgame.com/set/puzzle_frame.htm
Refresh for current date:
http://www.setgame.com/set/puzzle_frame.htm
--------------------------------------------------------------


http://www.gasbuddy.com/
http://www.gasbuddy.com/GB_Map_Gas_Prices.aspx
http://www.gasbuddy.com/GB_Mobile_Instructions.aspx
--------------------------------------------------------------

Weather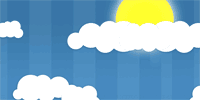 See USA map, click to specific area, no commercials
--------------------------------------------------------------

Traffic Live---
Real Time Traffic Information
You can save up to 20 different routes and check them out with one click,
or type in a new route to learn the traffic live
--------------------------------