Truck/Trailer Industry
National Account Manager
5+ year proven track record, located in either Texas or upper Mid-West markets,
estab. relationships to produce min. $750k
a month, for more information, click here.
To apply click here.


Monday, October 31, 2005
Happy Halloween
http://memory.loc.gov/ammem/today/oct31.html
Headlines---
Classified Ads---Sales
ELA Holds Firm on Conference Cancellation Policy
----Fleming to Retire
Fleming Joins AAEL---1979
Alco Leasing Joins the "Funder Only" List
Classified Ads---Help Wanted
Top Stories---October 24-28
Cartoon---Christopher
Two New Healthcare Equipment Leasing Studies
Orix and Houlihan Lokey Merge
Huntington Names Schroeder VP Direct Leasing
News Briefs---
You May Have Missed
"Gimme that Wine"
Restaurant Review
--San Francisco-Fog City Diner
Today's Top Event in History
This Day in American History
Football Poem
---The Road Not Taken
######## surrounding the article denotes it is a "press release"
For Christmas or a Thanksgiving gift for your top performing staff member.
Ask for a quantity discount on either book, or both
Note: New feature
Readers are invited to send in their review of a restaurant they want to recommend to their colleagues
-------------------------------------------------------------

Classified Ads---Sales
Sales
Sales: Arizona/Southwest
Leasing and Financial Services Professional. Over 12 yrs+ experience in commercial municipal and federal leasing. Vendor programs and direct lessor, including technology and project finance.
email: leasingrel@yahoo.com

Sales: Bakersfield, CA.
I have an extensive sales and management background in equipment leasing. My work history exhibits my major strength in small ticket equipment leasing.
Email: pangress@msn.com
Sales: Bay Area, CA
Over 20 years covering the middle market with long history of exceeding quota. Industries include manufacturing, technology, printing & medical. Direct funding source only.
Brunski3@yahoo.com

Sales: Boston, MA.
Middle market originator, construction/Trucks /
Trailers w/ 8 years in territory, looking for company / bank with competitive products
Email: mrichlease@comcast.net

Sales: Cedar Rapids, IA.
Formally trained in Credit, Collections, & Sales with regional bank. Seeking sales or sales management.
Over ten years

in SM, vendor and end user.
E mail: mjrprime@yahoo.com
Sales: Central, NC.
7 yrs.equip leasing &finance; specialist in heavy construction equip for 2-top-5-specialty finance/lease companies, NC &VA territories. $10-15MM annual funding. Downsized in 2002, now independent broker with varied customer base.
Email: sunriseleasing@aol.com

Sales:

Denver CO.
Experienced Equipment Leasing Broker looking for a in house leasing company. Can bring a book of business with me or develop new territory where needed.
Email: Steven@eagle2.net
Sales: Detroit MI
Motivated self-starter w/5 yrs sales exp. IT leasing. Excellent communicator w/strong negotiation/biz dev. skills. Six-sigma certified w/ Fortune 50 company/book of business.
Email: playmakers1@sbcglobal.net
Sales: East Central Florida
20+ years experience in all areas of leasing; sales, credit, operations, syndication. Currently independent seeking position with direct middle market lender in regional capacity
email: southernleasing@bellsouth.net
Sales: Fresno CA.


Account Exec/Manager. 7+ years Leasing Sales: underwriting/contract, complex transactions, hi-tech, government, direct & vendor leasing. Captive & syndicator environments. Expert deal closer. Will send resume.Email:

dsp559@pacbell.net
Resume

Sales: Grand Rapids, MI.
17 years sales/ sales management in Britain specializing in operating leasing/ Asset Management within middle ticket market. Credit/

documentation skills. Previous sales experience in Michigan.
email: pauldear1@comcast.net
Resume
Sales: Greensboro, N.C. Seeking direct & broker sales w/major finance companies in NC or southeast market. Small to mid-ticket range. Stable &family oriented. Will have series 6,63,65 license shortly.
Email: kc1492@aol.com
Sales: Kansas City, MO.
20 years Senior Sales/Management experience in small ticket/government leasing. Program Management experience, managing 12
Reps. Credit Auth to $50K. Success in soliciting and maintaining accounts.
Email: dhundley1@kc.rr.com
Sales: Los Angeles CA.
5 years experience structuring off-balance sheet finance solutions on computer and medical equipment. Perform detailed competitive analysis and market research. I uncover leads and sell.
email: barretthawk@hotmail.com
Sales: Louisville, KY
Sales: 20 yr. "go getter" machine tools/const. leasing/finance pro, establishing. vendor/mfg. programs in KY,TN,OH,IN, will travel 3/5 state area, wants stable company + salary/ com./benefits.
Email: jim_jrd@msn.com
Resume | Cover letter
Sales: Mission Viejo, CA
Account Sales Executive with 10 years of leasing experience looking for company to bring existing customer base.
Email: makelly21@hotmail.com
Sales: Montgomery, AL.
Individual with 10 years advertising sales exp. & 7 years insurance sales exp. Wants independent contractor situation in Alabama.
Work with leasing company or broker.334-281-5200 E-mail: billmcneal2003@yahoo.com
Sales: Nashua, NH.
10+ years sales experience small & mid-ticket hi-tech & telecom in a captive and vendor environment. Seeking new sales opportunity in New England. E-mail: RPepa@aol.com
Sales: Philadelphia , PA Seeking an open opportunity to advance in the automotive, commercial leasing & finance industry.........
Email: alexe362002@yahoo.com
Sales : Philadelphia, PA
25 years in Healthcare and seeking an opportunity to represent a lender for dental/medical funding in the Northeast to
Mid-Atlantic states.
email: mitutz@msn.com
Sales: Portland, OR.
"Exp. In direct sales and sales mgmt.
I love Portland, but decent here jobs are few. Willing to be re-located, would like to work for you.
Email: pthygeson@netscape.net "

Sales: Prairie Village, KS Have substantial deal flow and database of broker referral sources. Generated and closed over $22M LY. Seeking exclusive relationship w/direct founder.
Email: fiergl@aol.com
Sales: San Francisco Bay Area, CA
10+ yrs in middle market leasing. Seek direct lessor only. Transaction size from $500M to $10.0MM. Client base: printing, food, retail, manufacturing.
Email: edm173@sbcglobal.net
Sales: San Francisco Bay Area, CA
Rainmaker / Hunter: Currently employed Vendor Program Originator. Proficient with technology to yellow iron assets and complex program development. Extensive national Rolodex.
Email: VdrPgmBizDev@aol.com
Sales: SF Bay Area, CA.
15+ yrs--mid mkt. $500M to $10.0MM. Seeking role w/ captive or global leasing firm. large book to bring with me! Debt, tax, 1st amendment, etc.
Email: lac4002@yahoo.com
Equipment Financing Professional with strong background in Sales, Management, Marketing & Operations. Will consider relocation for Senior Sales or Management position offering dynamic growth opportunity.
Email: natsif@hotmail.com
Sales: Southern California Sales: South Central U.S.
TX, OK, KS & AR Territory.
Equipment finance and leasing professional, 20 years experience. Top producer in middle to upper middle markets. Extensive customer base.
Email: usleasingrep@yahoo.com

For a full listing of all "job wanted" ads, please go to:
http://64.125.68.91/AL/LeasingNews/JobPostings.htm
To place a free "job wanted" ad, please go to:
http://64.125.68.91/AL/LeasingNews/PostingForm.asp
-------------------------------------------------------------

ELA Holds Firm on Conference Cancellation Policy
Fleming to Retire
by Christopher Menkin
From a NorVergence lessee ( who reads Leasing News and obviously conveys back to their list serve or blogs, as this is the source: )
"Read Friday's leasingnews.org. It seems that many Equipment Leasing Association members were no shows for the latest ELA conference in Boca and are mad because they can't get a refund for the attendence fee. I laughed out loud at the thought of a bunch of leasing companies, who live and die by "hell or high water" clauses kicking and screaming about their own 'hell andhigh water' problem.
"It's not ELA's fault they couldn't fly,drive,swim to the conference. It's not the hotel's fault. Guess they should look at that holder in due course thing and look to God for retribution.
"When one lives by 'hell and high water' one should live by 'hell and high water', so quit whining...(it's similar to the) rip off of many thousands like their 'customers' routinely experience."
Karen Layman
Dynamic Journeys
Katy TX (Where we don't get excited about a little rain)
From Boca Raton ELA Registration Form
"Individuals who cancel on or before September 19, 2005, are entitled to a full refund. Cancellations for any reason received after that date will be subject to a $100 service fee per registrant. Under no circumstances will refunds of any kind be made for cancellations made after October 13, 2005. Telephone cancellations must be followed up by a letter or email indicating the ELA staff member who accepted the cancellation. The letter or email must be received by November 14, 2005, in order to receive a refund. All cancellation and refunds policies apply to both convention attendees and their spouse/companions."
Registration fees were $1,550 with ELA member discount.
In an open letter on the Equipment Leasing Association Web Site, and also reported in ELTnews, Joseph C. Lane,Former ELA Chairman,Current Equipment Leasing and Finance Foundation Chairman, not only defending the policy of not returning registration fees, but also "announced,"the retirement of ELA president Mike Flemming:
"Finally, while we tried everything possible to postpone and forestall your retirement, even the forces of Nature appear to be incapable of taking you off schedule. We all wish you the very best, and as said so many times in so many ways during this, your last convention as President of the ELA, you have been the personification of our industry in a way that makes us all proud. Thank you."
Here is the full letter:
http://leasingnews.org/PDF/Rising%20to%20the%20Challenge.pdf
ELA President Mike Fleming open letter on the web site thanked the staff and hotel and others for their hard work at the conference,
concluding:
"Over the years, we have done countless surveys among members to rank the value propositions of the convention, and the "opportunity for networking" continues to be at the top of every list. This year, I heard nearly unanimous consent among those who attended that the opportunity for networking, discussion, getting to know each other better, and establishing some common platform for future business was perhaps better than any convention in our history...
"The stories from the convention will grow and grow. Was it easy for people? No! Within three years we will all have been in waders and wearing life jackets and the camaraderie stories will be wonderful.
"Hurricane Wilma was a serious event and left a large part of South Florida in bad shape, much worse than expected. All of the leaders of ELA wish that the convention that was planned could have been delivered as planned, but nature is powerful. You cannot apologize for nature; you must be in awe of it. One former chairman of ELA stood outside for much of the storm just to marvel at its speed and power. He observed that he "...now knows he hasn't seen everything, it was amazing."
Here is the full letter:
http://leasingnews.org/PDF/44th%20Annual%20ELA%20Conv.pdf
Current and past ELA Board members came to the rescue of the conference, too, such as our good friend Debbie Monosson ( who is speaking as an individual and is specifically not a member of the current ELA board of directors:)
"As one of the attendees let me respond to all the negativity. Yes, it was my choice to attend, I too went on the NOAA maps and made the choice to go. Was it the right decision? Yes and No. No..only because the lack of electricity extended beyond the hotel and became an issue flying out on Wednesday, I was lucky to find someone with a full tank of gas to drive us to Orlando and was home in Boston by 6:00 Pm. Yes, because I really got to know many ELA members who I have only conversed with in cocktail style banter in the past 10 years.
"Those of us who were 'stuck' there secretly had an enjoyable time and though I don't care for the wording "bonding" there was definately some going on between all of us. We came..we made the most of it and I didn't hear anyone complain. The hotel staff did a phenomenal job. There was electricity in the main lobby, the session rooms and the dining hall. The lack of a TV was not something that was high on my list of can't live without. It was almost a relief to not have to hear all the bad news going on in the world for 3 days.
" Most of us had hot water, there may have been one wing that did not. Would I want to sit through a Category 3 again? Probably not..but I made many new relationships and friendships at this convention then I ever have in the past.
"...and Kit...why aren't those people who had such strong sentiments about this put there names where their mouths are? I still don't get it. "
Deborah J. Monosson
President
Boston Financial & Equity Corporation
1260 Boylston Street
Boston, MA 02215
617-267-2900
http://www.bfec.com
(As quoted directly in Friday's story, including a statement on why one person did not want to give their name, many are afraid of retribution. Two courageous people, Chris Enbom and Mark Kitaeff, did want their name used and were not afraid to voice their opinion.
As important, Leasing News knew who sent the e-mails, even though we did not print their name. We confirmed they were members of ELA, except for one, where we made an exception as the person is very active in two other leasing associations and very well-known to us. He didn't want to use his name, such as the following from someone else known to us: )
"Please pardon my anonimity. I attended the ELA confernece in Boca Raton. Let me first state that if there were 200 people in attendance, I would be shocked. When I checked in on Sunday at 3:30 PM, the attendee from the ELA told me quietly that only around 150 peole had registered at that point. So to state more than 200 people attended is an outright lie.
" The conference was a black eye for not only Michael Fleming but also the entire ELA Board who collectively allowed this conference to continue. I was foolish enough to attend this conference but to state that others should be expected to throw thier lives in harms way when the governor of the state declared a state of emergency is just plain irresponsible.
" The fact remains that the ELA has remained silent just as they did throughout the convention. Not once did anyone from the ELA let anyone know via an announcement that there would be issues related to leaving town on Wednesday. Would it have been so difficult to at least tell some of us what to expect? I stayed in town much later than most because I could not get a flight out nor get ride north. If someone had just told me to be aware of the potential problem, it would have been easier for me. The ELA as a whole has a responsibility not only to represent the leasing industry as a lobby group but also to safeguard the best interests of its membership and to put it plainly....they should care if we live or die.
"I have no axe to grind with the association as I have been a member for over 15 years. But this entire event should have been cancelled. They made a mistake. That is acceptable. But now they need to own up and make it right for all those who not only attended but also those who did not (the wise ones)."
A 15 year ELA Member
-------------------------------------------------------------

Fleming Joins AAEL---1979
From Leasing Digest , September, 1979, UK publication:
"IN AMERICA
"Record turn-out at Reno Convention
"There was a record turn-out of some 1,500 people at the annual convention of the American Association of Equipment Lessors, this year held in Reno, Nevada, from September 16-19. The AAEL President, Sam Eichenfield, described 1979 as being the most significant in the history of the Association, because it wa sthe year in which it became active rather than reactive.
"This year th eAAEL moved its heardquarters from Milwaukee, Wisconsin, to Washingtoni, DC. For the long standing and respected
serectary, Sideny R. Rose, this is retirement year and his last Convetion. In 1966 he joined th young association of 23 members, and it has since then grown massively in membership. (ELA started in the year 1961.)
"With the move to Washington comes the appointment of the new Executive Secretary, Michael J. Fleming. Now in temporary offices in Wahsington he will move to new offices at 1700 North Moores Street, Arlington, VA 22209, from November 1. A sign of the importance of the new location lies in the fact that a reception for US Congressmen is being planned for October 22 when the AAEL will be asserting itself as an effetive voice in the political lobby.
Michael J. Fleming, CAE
Twenty-Six years of leadership in the now Equipment Leaisng Association.
"Throughout his career, Fleming has been involved in economic and political activity. He has been a teacher, lobbyist, political organizer, and trade association executive. Prior to serving as ELA President, Fleming managed state associations in Iowa and South Carolina. Mr. Fleming is devoted to the concepts of strong, active business leadership and believes that associations are most effective when they act in a proactive mode on behalf of their members.
"Fleming earned a BA in Political Science and History and an MA in History and Economics with honors from Drake University in Des Moines, Iowa. He has done additional postgraduate work at several other major universities.
"Fleming is an active member of several professional and economic groups. He is a past chancellor of the Exchequer Club of Washington, the organization for all financial industry trade associations and federal agencies in the financial services sector. He also served on the Board of Directors for the American Society of Association Executives (ASAE). He is currently a member of the Board of Governors of the City Club of Washington. He has been active in the business organizations of each major political party during his tenure at ELA. He is a member of the U.S. Chamber of Commerce's Committee of 100."
ELA Website biography
-------------------------------------------------------------

Alco Leasing Joins the "Funder Only" List
Listing is free. Qualifications include a clean Better Business Bureau report, no unresolved complaints at Leasing News, background check that the company is a "funder" and not a broker or superbroker.
contact: kitmenkin@leasingnews.org
Funders Only - Update
A -Accepts Broker Business | B -Requires Broker be Licensed | C -Sub-Broker Program
| D -"Private label Program" | E - Also "in house" salesmen
Rank

Name
In Business Since
Contact
Website
Leasing Association

Employees

Geo
Area

Dollar
Amount

Equipment Restrictions

A

B

C

D

E

10

Allco Leasing , a division of LEAF Financial Corporation
1969
Brad Christensen
bchristensen@allcoleasing.com
Tel.: 800.929.9041
Fax: 503-684-9617
NAELB, UAEL (K)

5

Nationwide

$100,000 to $2,000,000

Aircraft, marine, sun tanning, owner/ operator

Y

N

Y

Y

N
(K) Allco Leasing was purchased in April 2005 by LEAF Financial Corporation, a wholly-owned subsidiary of Resource America Corporation (NASDAQ: REXI). Allco Leasing provides a middle market leasing product for LEAF. We are not collateral oriented and are industry generalists. Allco specializes in rapid responses to difficult to understand credits operating within the "A- to B+" arena. Startups are considered with experienced management and strong guarantors.
To view the complete list, please click here.
Full listing of Funder List:
http://www.leasingnews.org/Funders_Only/Funders.htm

--------------------------------------------------------------

Classified Ads---Help Wanted
Administration Manager
Administration Manager
Five Point Capital, a well established and growth oriented commercial equipment financing company, is seeking an Administration Manager to lead its Funding and Documentation departments. Seeking those with 5+ years management experience and skilled at leading, mentoring and retaining employees. Small ticket funding experience a plus. Proven ability to maintain and enhance lessor/funder relationships.
Location: San Diego, CA. Send resume and salary history to: HR@FivePointCapital.com

Lease Representative

Baltimore - Washington area
Lease Representative
M&T Bank is seeking an in-market lease representative to develop and maintain relationships with broker/lessors, equipment vendors, and direct lessees throughout Maryland and Northern Virginia. Must be knowledgeable small ticket leasing ($75K average ticket) and third-party lease/loan transactions. Please apply on-line at www.mandtbank.com and view posting #4044.
At M&T Bank, we provide and exciting and challenging work environment where performance and innovative thinking is encouraged at every level. With over 700 branches, your career can travel as far as you take it!

Leasing Sales Manager

Leasing Sales Manager
Develop & lead sales force in a fast track
company. Our phenomenal growth provides this great opportunity, 5+ years exper. working w/brokers. Relocate to beautiful
San Antonio, Texas. resumes@swcreditlender.com


National Account Manager

Truck/Trailer Industry
National Account Manager
5+ year proven track record, located in either Texas or upper Mid-West markets,
estab. relationships to produce min. $750k
a month, for more information, click here.
To apply click here.


-------------------------------------------------------------

Top Stories---October 24-28
These are the top ten stories most "opened" by readers last week.
(1) Uproar re: ELA Convention in Boca Raton
http://www.leasingnews.org/archives/October%202005/10-28-05.htm#uproar
(2) ELA Convention Boca Raton "Eventful Annual Convention Closes"
Flash News--
(3) Sales Makes It Happen---Salespeople Aren't Marketers!
http://www.leasingnews.org/archives/October%202005/10-26-05.htm#sales
(4) Super Brokers' List
http://www.leasingnews.org/archives/October%202005/10-25-05.htm#super
(5) Top Ten Stories - October 17-21, 2005
http://www.leasingnews.org/archives/October%202005/10-25-05.htm#top10
(6) EFG is in Business despite Rumors
http://www.leasingnews.org/archives/October%202005/10-28-05.htm#efg
(7) R.W.Professional Trial Postponed Again
http://www.leasingnews.org/archives/October%202005/10-28-05.htm#rw
(8) Orix to Acquire Houlihan, Lokey Howard & Jukin?
http://www.leasingnews.org/archives/October%202005/10-28-05.htm#orix
(9) Classified Ads--Help Wanted
http://www.leasingnews.org/archives/October%202005/10-26-05.htm#help
(10) CSI Leasing, Inc. Selects SAP to Catalyze Change Processes
http://www.leasingnews.org/archives/October%202005/10-25-05.htm#csi
--------------------------------------------------------------

Cartoon---Christopher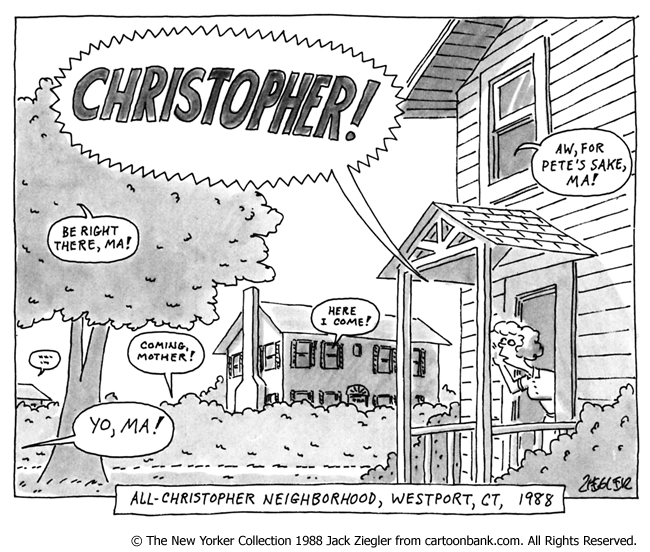 ###Press Release############################

Two New Healthcare Equipment Leasing Studies
Provide Comprehensive Overview and Details
of Healthcare Financing Marketplace
ARLINGTON, Va. -- $15 Billion in New Business Projected Over Next Two Years as Healthcare Equipment Sales in IT Systems, Outpatient Care Grow
Two new studies were released today which provide complementary macroeconomic overview and market-specific details for use by the equipment leasing industry. The Equipment Leasing Association (ELA), the non-profit association representing companies involved in the forecasted $248 billion equipment leasing and finance industry, and R.S. Carmichael & Co., Inc., a marketing research and management consulting firm, White Plains, New York, have released a new report, Healthcare Equipment Leasing: U.S. Market Dynamics and Outlook 2005-2006. The Equipment Leasing and Finance Foundation, a non-profit organization dedicated to enhancing recognition and understanding of equipment lease financing, released its study researched by the University of Virginia Darden School, Long-Term Trends in Healthcare: Implications for the Leasing Industry. Together, The Healthcare Financing Compendium provides the most comprehensive information currently available on the dynamic healthcare market and its implications for the equipment leasing and finance industry.
"These two studies provide thorough insights into the drivers of healthcare equipment leasing," said Ralph Petta, Vice President of Industry Services for the Equipment Leasing Association. "This is a tremendous resource for organizations in healthcare and equipment leasing to understand how the healthcare marketplace is financed and why."
The ELA/Carmichael market study focuses on the leasing practices of healthcare providers, including hospitals, outpatient centers and physicians' offices. It also examines the market from the standpoint of healthcare equipment vendors and lease financing competitors.
Highlights from the report include:
-- The estimated size of the U.S. healthcare equipment leasing market in 2005 is at least $7.0 billion in terms of new volume.
-- The healthcare equipment leasing market is projected to exceed $8 billion in volume by 2007, attributable mainly to forecasted equipment sales growth (as opposed to significant gains in lease penetration).
-- Over the past five years the average annual rate of lease financing market growth in healthcare has been seven percent.
-- Healthcare equipment leasing is primarily a "middle-market" business, with most transactions in the $250,000 to $5 million range.
-- The hospital market represents a growth market for IT systems (e.g., digital radiology systems that store, retrieve, distribute and display medical images in digital format).
-- The outpatient care market, especially the ambulatory surgery center segment, also continues to grow as a market for lease financing.
-- When investment in all healthcare equipment is considered, lease financing penetration is relatively low and appears to be stabilizing due, in part, to reimbursement reductions, regulations affecting physician referrals, and a lack of awareness of leasing as a tool for equipment acquisitions. However, the upside potential remains substantial although leasing companies will continue to see challenges in realizing the potential opportunities.
"Equipment leasing continues to represent a fundamental source of capital financing for healthcare providers," said Richard S. Carmichael, Managing Director of R.S. Carmichael & Co., Inc., which conducted the study. "Healthcare industry conditions such as steady growth, capital budget constraints and rapid technological changes create opportunities for equipment leasing to make greater inroads."
The Equipment Leasing and Finance Foundation report features an overview of healthcare industry trends, a statistical analysis of leasing transactions and implications for leasing and finance organizations.
Among the study findings:
-- The healthcare industry in 2004 represented a $1.8 trillion annual market that accounted for 15.4 percent of total gross domestic product (GDP).
-- Healthcare's share of GDP is expected to continue to increase every year to 2014 as healthcare expenditures growth are expected to outpace GDP growth.
-- Small, professional firms are the most significant business form in the healthcare sector, followed by not-for profit organizations.
-- The critical element in improving the productivity of the healthcare industry and reducing its cost growth is capital investment in productivity improving technology that will substitute capital for labor.
"Knowledge of both historical and future trends in the healthcare industry is key to participating in this marketplace," said Lisa Levine, Executive Director of the Foundation. "The Foundation study on long-term healthcare trends provides those and other critical perspectives on the healthcare industry."
###Press Release############################

Houlihan Lokey Joins Forces with Tokyo-Based Financial Firm Orix
LOS ANGELES, -- Houlihan Lokey Howard & Zukin, an international investment bank, announced today that it has agreed to join forces with ORIX Corporation (NYSE:IX, TSE: 8591), a leading integrated financial services group headquartered in Tokyo, in a move that will expand Houlihan Lokey's financing strength and global capabilities.
Under the agreement, the two firms will establish a holding company that will own the business of Houlihan Lokey and the corporate lending operations of ORIX USA Corporation, a wholly owned subsidiary of ORIX. ORIX USA will own approximately 70% of the holding company, with Houlihan Lokey's current shareholders owning the remaining share. Houlihan Lokey will continue to operate under its current name and its existing management and board structure will remain in place.
The combination between Houlihan Lokey and ORIX forms a uniquely attractive and complementary business platform. "Houlihan Lokey has had another record year of accomplishments in 2005, with continued strong performances in each of our product and industry lines, extension of our service offerings, and office expansion within Europe," said Jeffrey Werbalowsky, Co-CEO of Houlihan Lokey. "In light of the substantial growth in our corporate finance practice and the growing international demand for our services, this is the ideal time for us to join forces with ORIX, which will allow us to expand our presence around the world and specifically in Asia."
Scott Beiser, Co-CEO of Houlihan Lokey, said, "Houlihan Lokey and ORIX form a great strategic fit. Our complementary business lines will be made even more valuable by the structured financing solutions and capital resources that ORIX has to offer, and we look forward to new opportunities to better serve our clients. In addition, we will continue to maintain our own strong identity and professional independence, focusing on providing the dedicated client services that we consider the core of our franchise."
Yoshihiko Miyauchi, CEO of ORIX Corporation, said, "As a leading international investment bank, Houlihan Lokey's combination with ORIX will further strengthen our existing leadership in our core business areas. Working together with ORIX USA, Houlihan Lokey will be a dynamic vehicle in our strategy to enhance our U.S. presence, and we look forward to leveraging the respective strengths and natural synergies between the two organizations."
The combined enterprise is expected to begin operations in the first quarter of 2006, with Houlihan Lokey and the ORIX USA Corporate Finance Group operating independently under their respective brand names. The holding company established to own the two entities will initially have approximately $2.5 billion in total assets. The new enterprise will have approximately 800 employees and operate from 10 locations in the United States and Europe.
Houlihan Lokey was established in 1970 primarily as a provider of valuation services and has grown since that time to become the leading advisor in middle-market M&A transactions, one of the largest financial advisory firms in the United States, and a dominant global force in financial restructuring. The firm this year advised M&A clients such as MidAmerican Energy Holdings Co. in its acquisition of PacifiCorp and Mammoth Mountain Ski Area in its sale to Starwood Capital Group. Houlihan Lokey has also advised the official creditors' committees in the three largest bankruptcies of all time: Enron, WorldCom and Conseco. The firm this year opened a Paris office, its 10th worldwide location.
ORIX Corporation is a publicly traded international financial services company with operations in 24 countries and regions worldwide. Its U.S. subsidiary, ORIX USA, is headquartered in Dallas and provides corporate lending, leasing and real estate services. Since beginning its operations over 20 years ago, ORIX USA has expanded its activities to virtually all aspects of middle-market commercial and real estate financing.
About Houlihan Lokey Howard & Zukin
Houlihan Lokey Howard & Zukin, an international investment bank, provides a wide range of services, including mergers and acquisitions, financing, financial opinions and advisory services, and financial restructuring. Houlihan Lokey has ranked among the top 10 M&A advisors in the U.S. for the past five years, has been the No. 1 provider of M&A fairness opinions for five consecutive years, and has one of the largest worldwide financial restructuring practices of any investment bank. Established in 1970, the firm has over 700 employees in 10 offices in the United States and Europe. We annually serve more than 1,000 clients ranging from closely held companies to Global 500 corporations. For more information, visit Houlihan Lokey's Web site at www.hlhz.com.
About ORIX Corporation
ORIX Corporation (NYSE:IX, TSE: 8591), is an integrated financial services group based in Tokyo, Japan, providing innovative value-added products and services to both corporate and retail customers. With operations in 24 countries and regions worldwide, ORIX's activities include corporate financial services, such as leases and loans, as well as automobile operations, rental operations, real estate-related finance, real estate, life insurance, and investment banking. For more information, please visit our Web site at: www.orix.co.jp/grp/index_e.htm.
SOURCE Houlihan Lokey Howard & Zukin
###Press Release############################

Huntington Names Schroeder Vice President to Direct Leasing,
Finance Programs For Equipment Vendors
TROY, Mich. – Vern K. Schroeder has been named vice president and vendor program manager for Huntington Bank's Equipment Finance Group. In this role, he will develop national vendor programs for Huntington and non-bank customers that speed transactions and provide leasing and finance options for their customers.
Huntington's vendor financing programs give manufacturers, distributors and dealers the opportunity to increase equipment sales without the financial investment required to operate an in-house financing program for their customers.
Prior to joining Huntington, Schroeder worked for Federated Capital Corp., Farmington Hills, Mich., where he served as president, CEO and director since 2001. He also served as president and founder of Technology Finance, a whole owned subsidiary of Fleet Capital Leasing. Schroeder brings more than 20 years of experience in management, sales and finance industries to this position.
Schroeder earned a bachelor's degree from the University of North Dakota. He also graduated from the First Bank Commercial Lending School and received a Mini MBA in Business Administration from St. Thomas University in St. Paul, Minn. He resides in Troy.
About Huntington
Huntington Bancshares Incorporated is a $33 billion regional bank holding company headquartered in Columbus, Ohio. Through its affiliated companies, Huntington has more than 139 years of serving the financial needs of its customers. Huntington provides innovative retail and commercial financial products and services through more than 300 regional banking offices in Indiana, Kentucky, Michigan, Ohio, and West Virginia. Huntington also offers retail and commercial financial services online at huntington.com; through its technologically advanced, 24-hour telephone bank; and through its network of approximately 900 ATMs. Selected financial service activities are also conducted in other states including: Dealer Sales offices in Florida, Georgia, Tennessee, Pennsylvania, and Arizona; Private Financial and Capital Markets Group offices in Florida; and Mortgage Banking offices in Maryland, Florida and New Jersey. International banking services are made available through the headquarters office in Columbus and an office located in the Cayman Islands and an office located in Hong Kong.
###Press Release############################
---------------------------------------------------------------

News Briefs----
Expect Fed to raise rates again Tuesday
http://www.usatoday.com/money/economy/fed/rates/2005-10-30-fed-usat_x.htm
OOIDA sues firms for reneging on hurricane deal
Seeking more than $5 million on behalf of hundreds of truckers who hauled ice and water for hurricane victims, OOIDA and three of its members have filed suit in federal court against a broker and a water company.
http://www.landlinemag.com/Special_Reports/2005/Oct05/102705_OOIDA_vs_lipsey.htm
Louisiana's transportation director said this week the state's entire road-building program would be in jeopardy unless the federal government quickly releases $100 million for emergency hurricane spending.
http://www.landlinemag.com/todays_news/Daily/2005/Oct05/102705.htm#9
Silicon Valley humming again
Tech giants turn on their smarts and figure out where to take the Internet
30-year mortgage rates hit 6.15%, highest in 15 months
http://www.usatoday.com/money/perfi/housing/2005-10-27-mortgage-rates_x.htm
---------------------------------------------------------------


You May Have Missed
There's no place left to hide from the crucible of competition
http://www.boston.com/business/globe/articles/2005/10/30/
theres_no_place_left_to_hide_from_the_crucible_of_competition/
----------------------------------------------------------------


"Gimme that Wine"
Too broad a stroke for labeling wines--_Eric Asimov-NY Times
http://www.azcentral.com/home/wine/articles/1028winelabel1028.html
ZORK NOT CORK – it was only a matter of time
http://www.gizmag.com/go/4786/
Actor Jeff Bridges to appear at Ledson
http://www.sonomanews.com/articles/2005/10/27/entertainment/entertain02.txt
My Chateau Is Your Chateau: B & B's in Burgundy's Vineyards
http://travel2.nytimes.com/2005/10/30/travel/30burgundy.html
---------------------------------------------------------------

Restaurant Review
New feature.
Readers are invited to send in their review of a restaurant they want to recommend to their colleagues.
Fog City Diner
1300 Battery St
SF-Fisherman's Wharf
(415) 982-2000
http://www.fogcitydiner.com/
Get a Map
http://maps.yahoo.com/py/maps.py?Pyt=Tmap&addr=1300+Battery+St&csz=
San+Francisco,+CA+94111-1104&Get%A0Map=Get+Map
Parking is a problem. Taking a cab is best, or just keep driving around the blocks until you find a meter open (there are health clubs in the area and parking is a premium). Great restaurant and bar. Busy all the time. A wait all the time. They will take telephone reservations. Built like an up-scale "diner". Food is fantastic.
----------------------------------------------------------------

Today's Top Event in History
1929 -- A little boy explodes some firecrackers on La Salle Street in Chicago and rumors quickly spread that gangsters who have lost heavily on the stock market are shooting up the street. Squad cars of police arrive to find a very bewildered little kid.
"Despite the fact that there is a cherished legend in American folklore that pedestrians on Wall Street had to scurry out of the way of falling financiers, no such wave of suicides took place. Those (and there were countless) whose life savings had been wiped out were far too stunned & depressed to think of anything so violent as suicide."
— Robert Goldston, The Great Depression
----------------------------------------------------------------

This Day in American History
1517- German Augustinian monk Martin Luther, 31, nailed to the door of the castle church in Wittenberg a list of 95 theological points he wished to debate, one of the major events in the founding of the new world, which was to become the United Colonies ( later changed to the United States.) The weakening of the Vatican controlled religion touched off the Protestant Reformation, which lead to seeking of religious freedom in all countries, but none as profound as the "New World."
1753-George Washington was sent by Governor Robert Dinwiddie of Virginia to demand French withdrawal from the Ohio territory. Dinwiddie had been impressed by Washington's achievement as surveyor and fieldsman, and picked him for the commission, although he was only 21 years old. As adjutant general of the Northern Division, Washington set out from Williamsburg, VA. With Christopher Gist as his guide, he made observations of French fortifications and estimations about needed English fortifications. During the expedition he kept a journal, which Dinwiddie later obtained and had printed. It indicted French intentions for the territory and attributed to a French office the indiscreet admission that "...it was their absolute Design to take possession of the Ohio, and by G---they would do it."
1832- American Episcopal scholar George Washington Doane, 33, was consecrated as second Bishop of the Diocese of NJ. Doane is better remembered today as author of the hymn, "Softly Now the Light of Day."
1860- Birthday of Juliet Gordon Low, founder of the Girl Scouts of the USA, Savanaugh, GA.
1861-Citing failing health, General Winfield Scott, commander of the Union forces, retires from service. The hero of the Mexican War recognized early in the Civil War that his health and advancing years were a liability in the daunting task of directing the Federal war effort. Scott was born in Virginia in 1786. He graduated from William and Mary College and joined the military in 1808, where he had become the youngest general in the army by the end of the War of 1812. During the crisis of 1861, Scott remained at his post and refused to join his native state in secession. President Lincoln asked Scott to devise a comprehensive plan to defeat the Confederacy. Scott's strategy called for the blockading of ports to isolate the South economically, then an offensive down the Mississippi River. In the optimistic early days of the war, this strategy seemed hopelessly sluggish-in fact, critics dubbed it the "Anaconda Plan" after the giant Amazonian snake that slowly strangles its prey. Despite initial criticism, it was the basic strategy that eventually won the war.
1864- Nevada became the 36th state. 1864-Anxious to have support of the Republican-dominated Nevada Territory for President Abraham Lincoln's reelection, the U.S. Congress quickly admits Nevada as the 36th state in the Union. In 1864, Nevada had only 40,000 inhabitants, considerably short of the 60,000 normally required for statehood. But the 1859 discovery of the incredibly large and rich silver deposits at Virginia City had rapidly made the region one of the most important and wealthy in the West. The inexpert miners who initially developed the placer gold deposits at Virginia City had complained for some time about the blue-gray gunk that kept clogging up their gold sluices. Eventually several of the more experienced miners realized that the gunk the gold miners had been tossing aside was actually rich silver ore, and soon after, they discovered the massive underground silver deposit called the Comstock Lode. The decisive factor in easing the path to Nevada's statehood was President Lincoln's proposed 13th Amendment banning slavery. Throughout his administration Lincoln had appointed territorial officials in Nevada who were strong Republicans, and he knew he could count on the congressmen and citizens of a new state of Nevada to support him in the coming presidential election and to vote for his proposed amendment. Since time was so short, the Nevada constitutional delegation sent the longest telegram on record up to that time to Washington, D.C., containing the entire text of the proposed state constitution and costing the then astronomical sum of $3,416.77.Their speedy actions paid off with quick congressional approval of statehood and the new state of Nevada did indeed provide strong support for Lincoln. On January 31, 1865, Congress approved the 13th Amendment to the U.S. Constitution banning slavery.
1892 -- Arthur Conan Doyle publishes "The Adventures of Sherlock Holmes". While not American history, this was my favorite book in junior high school, where I read the completed collection at least three times, as to me it was the "Harry Potter" of the day.
1893-African-American football player William Henry Lewis named All-American. Harvard's football team featured the first black All-American in the form of William Henry Lewis, who had been an undergraduate at Amherst College. Lewis had initially attended Virginia Normal (now Virginia State), but moved north in 1889. He was voted as Amherst's captain in 1890. Lewis went on to Harvard Law School and continued his football career. He played in the Crimson's 6-0 loss to Yale in 1892, but so impressed Walter Camp that he was named to Camp's All-America squad. The Crimson center rusher was a repeat All-America honoree in 1893. Lewis became assistant district attorney in Boston following graduation.
1896- Birthday of Ethel Waters. Married when she was 13, Ethel Waters began her singing career at the urging of friends. At age 17 she was singing at Baltimore's Lincoln Center, billing herself as Sweet Mama Stringbean. Her career took her to New York, where she divided her work between the stage, nightclubs and films. She made her Broadway debut in 1927 in the revue Africana, and her other stage credits included Blackbirds, Rhapsody in Black, Thousands Cheer and Mamba's Daughters. Her memorable stage roles in Cabin in the Sky and A Member of the Wedding (for which she won the Drama Critics' Award) were recreated for film.
1912 - Dale Evans (Frances Butts) (singer, songwriter: Happy Trails to You; actress: The Roy Rogers Show, Roy Rogers movies; wife of 'King of the Cowboys' Roy Rogers; died Feb 7, 2001)
1915 – Birthday of piano player Meade Lux Lewis, Binghampton, NY. Died June 7, 1964.
http://home.swipnet.se/bigtony/blues/Artist/Lewis_MeadeLux.htm
http://us.imdb.com/Name?Lewis,+Meade+'Lux'
http://sunsite.kth.se/feastlib/mrf/yinyue/pw/LEWMEA.HTM
1922 Saxophone player Illinois Jacquet Birthday
http://www.yalloppinhounds.com/jacquet.html
http://www.africanpubs.com/Apps/bios/0661JacquetIllinois.asp
http://www.rollingstone.com/artists/default.asp?oid=7428
1922-Birthday of saxophonist Ted Nash, Sommerville, MA
http://www.jazzradio.org/tednash.htm
http://shopping.yahoo.com/shop?d=product&id=1927006142&clink=dmmu.artist&a=b
1925-Record low October temperatures were set in northern New England. Van Buren, ME hit 1 degree, Garfield, VT dropped to 2, Pittsburg, NH to 4 degrees
1926 – Because this is Halloween, we record this event: Harry Houdini died on this day of peritonitis. Days earlier, between performances at the Princess Theater in Montreal, Canada, as he relaxed in his dressing room, he was visited by a student athlete from Montreal's McGill University. The young man asked Houdini if it was true that he could actually withstand punches to the stomach. Houdini replied in the affirmative, but before he could prepare himself for the stunt by tightening his stomach muscles, the student punched the magician several times in his mid-section. Houdini performed that night and several more, then headed for Detroit where he did one show, then collapsed and was rushed to the hospital. At the time, it was assumed that his appendix had been ruptured by the blows from the student. Current medical knowledge leads experts to believe that Houdini already had appendicitis and only thought that the blows to his stomach were the cause of his pain. Magicians and mediums throughout the world still gather on this night, Halloween, to honor the Great Houdini
http://memory.loc.gov/ammem/today/oct31.html
1929 -- A little boy explodes some firecrackers on La Salle Street in Chicago & rumors quickly spread that gangsters who have lost heavily on the stock market are shooting up the street. Squad cars of police arrive to find a very bewildered little kid.
"Despite the fact that there is a cherished legend in American folklore that pedestrians on Wall Street had to scurry out of the way of falling financiers, no such wave of suicides took place. Those (and there were countless) whose life savings had been wiped out were far too stunned & depressed to think of anything so violent as suicide."
— Robert Goldston, The Great Depression
1930 - In a rare recording, William 'Count' Basie sang with Bennie Moten's orchestra, "Somebody Stole My Gal."
1927- Hoagy Carmichal records a song he just wrong called "Stardust (Gennett 6331)
1930-Birthday of tenor sax player Ervin Booker, Denison, TX, Died August 31, 1970.
http://www.channel1.com/users/obscure/bervin.html
http://freett.com/basiemusic/booker-ervin.html
http://www.cduniverse.com/sresult.asp?style=music&HT_Search_Info=Ervin%2C+Booker&HT_Search=XARTIST
1937 -- Tom Paxton born Chicago, Illinois. Folk singer/songwriter. His songs have been recorded by hundreds of artists as diverse as Pete Seeger, Willie Nelson and Placido Domingo. Ramblin' Boy, The Last Thing On My Mind, Bottle of Wine, Goin' to the Zoo & The Marvelous Toy are just a few of his songs.
"Oh lay me down in Forest Lawn in a silver casket
put golden flowers over my head in a silver basket
While the drum & bugle corps
play taps while cannons roar
while sixteen liveried employees
Sell souvenirs from the funeral store..."
http://www.sky.net/~emily/jon/forestla.jon
http://www.wfma.net/paxton.htm
http://www.tompaxton.com/
1939-Birthday of drummer John Guerin, Hawaii
http://www.song.net/guerin/guerin.htm
http://www.united-mutations.com/g/john_guerin_random_notes.htm
http://www.drummerworld.com/drummers/John%20Guerin.html
1941- Although not complete, the Federal Government declared the work over at Mount Rushmore National Memorial, after 14 years of work. First suggested by Jonah Robinson of the South Dakota State Historical Society, the memorial was dedicated in 1925, and work began in 1927. The memorial contains sculptures of the heads of Presidents George Washington, Thomas Jefferson, Abraham Lincoln and Theodore Roosevelt. The 60-foot-tall sculptures represent, respectively, the nation's founding, political philosophy, preservation, expansion and conservation. Actually, the money ran out. Work on the monument had begun August 10, 1927. It was dedicated March 3, 1933 although work continued. Sculptor Gutzon Borglum died in 1941 and his son, Lincoln, continued the project until funds ran out on this day. Since then, no additional carving has been done, nor is any further work (other than maintenance) on the memorial planned.
http://www.aqd.nps.gov/grd/parks/moru/index.htm
http://www.nps.gov/moru/
1944-Birthday of drummer Sherman Ferguson, Philadelphia, PA
http://www.jazzreview.com/cdreview.cfm?ID=3294
http://www.musthear.com/gallery/gallery%20five/pages/DrumClap.htm
http://shopping.yahoo.com/shop?d=product&id=1927059503
http://www.artistdirect.com/music/artist/card/0,,429902,00.html
1945-Booker T Washington, educator, inducted into the Hall of Fame for Great Americans
1947---Top Hits
Near You - The Francis Craig Orchestra (vocal: Bob Lamm)
I Wish I Didn't Love You So - Vaughn Monroe
I Wonder Who's Kissing Her Now - Perry Como
Smoke! Smoke! Smoke! (That Cigarette) - Tex Williams
1950- Earl Lloyd became the first black to play in an NBA game when he took the floor for the Wash­ington Capitols in Rochester, NY. Lloyd was actually one of three blacks to become NBA players in the 1950 sea­son, the others being Nat ("Sweetwater") Clifton, who was signed by the New York Knicks, and Chuck Cooper, who was drafted by the Boston Celtics (and debuted the night after Lloyd).
1950-Birthday of TV personality Jane Pauley, born Indianapolis, 1950. Yesterday marked the anniversary of her first appearance as co-anchor on the Today Show in 1976.
http://www.msnbc.com/onair/bios/j_pauley.asp
http://www.emanila.com/benrazon/people/pauley.htm
http://talkshows.tqn.com/library/news/blnewsjanepauley.htm
1952- The first hydrogen bomb was detonated, designated as "Mike," part of Operation Ivy. It was a tower shot with a burst of 20 feet at the Elugelab Atoll at the Eniwetok Proving Ground, Marshall Islands.
1955---Top Hits
Autumn Leaves - Roger Williams
Only You - The Platters
Sixteen Tons - Tennessee Ernie Ford
Love, Love, Love - Webb Pierce
1963---Top Hits
Sugar Shack - Jimmy Gilmer & The Fireballs
Be My Baby - The Ronettes
Deep Purple - Nino Tempo & April Stevens
Love's Gonna Live Here - Buck Owens
1964 - The Supremes "Baby Love" was the number one single (for four weeks), while Barbra Streisand's "People" was #1 on U.S. album charts (for five weeks).
1965 - Fort Lauderdale was deluged with 13.81 inches over a two day period, the second heavy rains in two weeks. More road and street damage occurred and some homes were flooded for the second time
1966- Bob McKendrick presented "Dance of Death" costume ball at California Hall. The Grateful Dead. Quicksilver Messenger Service and Mimi Fariñia entertained.
http://www.breadandroses.com/
http://www.richardandmimi.com/posters.html
1966 -- Ken Kesey's Acid Test Graduation.
http://www.intrepidtrips.com/
http://wild-bohemian.com/kesey.htm
1968-- - President Lyndon J. "Hey! Hey! LBJ" Johnson, trying to get his Vice President (Hubie "Dump the Humph" Humphrey) elected to succeed him, orders an end to bombing of North Vietnam. November 5 Richard M. Nixon is elected president of the United Sates, defeating his Democratic opponent Vice Pres. Hubert H. Humphrey in a close race. Spiro T. Agnew, Republican of Maryland was elected vice president. The electoral vote was Nixon, 302; Humphrey, 1919; George C. Wallace, third-party candidate, 45. One Nixon elector later cast his vote for Wallace. The popular vote was Nixon, 31,785,480; Humphrey 31,275,166; Wallace, 9,906.473. There are those who say if Wallace had not run, Humphrey would have been elected president. They said the same in the Bush-Kerry election where third party candidate, however Ralph Nader only received 463,653 votes while George Bush received 62,028,285 and Kerry 59,028,109. Some say it was Ohio's 22 electoral votes with high rural turn out due to San Francisco Mayor Gavin Newsom marrying gay couples and "kissing" on television by the newly weds. The fact is majority liked one candidate over the other, perhaps even voting for the lesser, not the greater. Somehow we survive no matter who is elected.
1971---Top Hits
Maggie Mae/Reason to Believe - Rod Stewart
Gypsys, Tramps & Thieves - Cher
Theme from Shaft - Isaac Hayes
How Can I Unlove You - Lynn Anderson
1972 - Curtis Mayfield received a gold record for "Freddie's Dead" from the flick, "Superfly".
1979---Top Hits
Rise - Herb Alpert
Pop Muzik - M
Dim All the Lights - Donna Summer
All the Gold in California - Larry Gatlin & The Gatlin Brothers
1984 - "Caribbean Queen" became a gold record for Billy Ocean. It was Ocean's second hit song and the only one of his 11 hits to become a million-seller. He would have two other #1 songs and a pair of #2 hits, but none as big as "Caribbean Queen (No More Love on the Run)". Billy's from Trinidad, you know. His real name: Leslie Sebastian Charles.
1986 - For the first time, Universal Studios in Hollywood opened at night -- to give fans a scare. Halloween Horror Night included Dracula, the Mummy, King Kong, the Creature from the Black Lagoon, the Wolfman, and Rick Dees.
1987---Top Hits
Bad - Michael Jackson
Causing a Commotion - Madonna
I Think We're Alone Now - Tiffany
Right from the Start - Earl Thomas Conley
1987- Chris Antley became the first jockey to win nine races in a single day. He won four races in six tries at Aqueduct in the afternoon and five more in eight races at The Meadowlands at night.
1987-Running back Eric Dickerson signed a contract with the Indianapolis Colts to complete a complex three team NFL trade. The Cots got Dickerson from the Las Angeles Rams in exchange for one player and three draft choices. The Rams acquired an additional three draft picks and another player from the Buffalo Bills in exchange for the Colts' trading the right to linebacker Cornelius Bennett to the Bills. Thus started the tradition of making "deals" utilizing draft picks.
1988 - Paul McCartney made musical history by becoming the first Western recording artist to release an album exclusively in the Soviet Union. Titled CHOBA B CCCP ("Back in the USSR"), it comprised the best tracks from his set of live one-take recordings taped the previous year.
1991- a severe winter storm dubbed the 'Great Halloween Mega Storm' struck the upper Midwest. Minnesota bore the brunt of the storm. Blizzard conditions occurred with wind gusts frequently to 40 to 50 mph. By the time the storm finally ended on November 2nd, Duluth received 37 inches of snow, Minneapolis 28 inches and International Falls 18 inches. For Duluth and Minneapolis, this set new all time records for single storm totals. These two cities received nearly half their normal seasonal snows in this one storm. In Wisconsin, 35 inches of snow was reported at Superior and 30 inches at Iron River.
1993 - A cold wave set or tied 43 record lows. Corpus Christi, TX dropped to 28 degrees to set the October (and November) record. Brownsville dropped to a monthly record 35 degrees.
1999 – Egypt Air Flight 990, en route to Cairo from New York, crashed off the coast of Nantucket Island, Massachusetts. All 217 people on board died. Some American investigators suspected a relief co-pilot deliberately put the plane into a suicide dive, causing the crash. It is the belief today that Osma Bin Laden got the idea to use airplanes as bombs from this event.
2001 -For the first time since Philadelphia A's Mule Haas hit a game-tying two-run homer in Game 5 of the 1929 World Series, a team comes from behind to tie a Fall Classic game in the ninth and goes on to win in extra innings. Tino Martinez sends the game into overtime with a two-out homer off Diamondbacks' closer Byung-Hyun Kim and Derek Jeter, dubbed Mr. November, wins it after the stroke of midnight with a full count two-out round tripper giving the Bronx Bombers a 3-2 victory and knots the series at two games apiece.
Football Poem
The Road Not Taken
Two roads diverged in a yellow wood,
And sorry I could not travel both
And be one traveler, long I stood
And looked down one as far as I could
To where it bent in the undergrowth;
Then took the other, as just as fair,
And having perhaps the better claim,
Because it was grassy and wanted wear;
Though as for that the passing there
Had worn them really about the same,
And both that morning equally lay
In leaves no step had trodden back.
Oh, I kept the first for another day!
Yet knowing how way leads on to way,
I doubted if I should ever come back.
I shall be telling this with a sigh
Somewhere ages and ages hence:
Two roads diverged in a wood, and I---
I took the one less traveled by,
And that has made all the difference.
Robert Frost