Operations Manager
Minneapolis,MN
Coordinates lease process from inception through pay off. 3+ years proven leasing account management exper.
For more info, click here

Monday, October 9, 2006
Columbus Day

"I never landed in either South or North America, and thought it was India, that's why I called the natives 'Indians.' By the way, it was on October 13th , but we thought that unlucky, so we changed the log to October 12th . I also died a very rich man bringing back Tobacco that addicted everyone in Europe, plus a lot of Indian slaves to Spain, and whoever paid the most, after four trips to the Caribbean Islands we basically de-populated the area."
Cristo Columbo known in English as Christopher Columbus
Today is also Leif Ericson Day
1000- Norse Explorer Leif Ericson lands in North America, discovering what is to become the United States. 1964 President Lyndon B. Johnson, backed by a unanimous Congress, proclaimed October 9th "Leif Ericson Day" in commemoration of the first arrival of a European on North American soil.
http://sangha.net/messengers/Leif.htm
Headlines---
Archives—Oct 9, 2000 "The List"
Classified Ads—Web Sites
Classified Ads--- Help Wanted
Leasing News Help Wanted Costs
AllServe Founder out on Bail in India
Funder List-- by Christopher Menkin
Top Stories--October 2-6
Cartoon---New Yorker Magazine
Leasing 102 by Mr. Terry Winders,CLP
"Leasing Term Confusion"
Telephone Evergreen Leasing
Explorer Loosing Market Share
Key Equipment Realigns Leadership
Netsol Tech Realigns Leadership
News Briefs---
You May have Missed---
California Nuts Brief---
Sports Briefs---
"Gimme that Wine"
Calendar Events
Snapple Real Facts
Today's Top Event in History
This Day in American History
Baseball Poem
######## surrounding the article denotes it is a "press release"
-----------------------------------------------------------------

Archives—Oct 9, 2000 "The List"
The List
"It is merely an informal recap of major changes. Those major changes may not necessarily be adverse changes, as when a leasing company that is struggling for funding is acquired by a major bank...It merely puts lease brokers and small leasing companies on alert that there may be some policy changes at their funding sources."
Bruce Kropschot
44 Leasing Companies Major Changes
American Business Leasing (gone)
Balboa Capital (Founder Byrne "...office available any time he wants to use it").
Bancorp Financial Services in Sacramento, California. (10/03 purchased by Humboldt Bank).
The Bancorp Group, Inc. (Southfield, MI) (no longer in business)
Bankvest (bankrupt)
Bombadier (reported having problems, not confirmed)
Charter Financial (purchased by Wells Fargo 9/5/2000)
Colonial Pacific (11/98) purchased by GE Capital Commerce Security (closed to leasing broker program)
Copelco (sold to Citibank)
Creative Capital" of Bloomfield Hills, MI. (shut-down 3/2000)
Dana (sold off, active as captive)
DVI Capital (out of broker)
eLease (June/July/2000 senior management changes)
FMA Finance (reportedly closed to brokers)
Fidelity (acquired by EAB, a wholly owned subsidiary of ABN AMRO Bank N.V., headquartered in the
Netherlands, raising funds)
Finova (out of market place)
Franklin Bank (no more leases)
Imperial (sold portfolio)
Lease Acceptance Corp--- (ceases broker business 7/26/2000)
Leasing Solutions, San Jose, Ca (bankrupt)
Liberty Leasing (closed, California company)
Linc Capital (out of vendor and broker business, Nasdaq halts stock sales, $13.4 loss last quarter)
Manifest Group--(9/1/2000 purchased by US Bancorp Leasing and Financial, "...a win for all the parties involved," Brian Bjella.
Matsco Financial (purchased by Greater Bay Bank)
Merit Leasing (gone)
Metwest Leasing, Spokane, Wa. (advising brokers that they have run out of funds so they are unable to fund a transaction we have there for funding.)
Metrolease--reports closing operation, John Blazek at Evergreen Leasing, Hathcock losing assets, will not confirm nor deny; many serious rumors of fraud floating around the marketplace.)
NationsCredit, Business Leasing Group (1/29/99 sold to Textron**) *"The Business Leasing Group of Nations Credit was sold to Textron and we still do broker business," Jim Merrilees.
New England Capital (sold to Network Capital Alliance a division of Sovereign Bank. Sovereign did hire two people who will run a sales office in CT, doing basically the same deals with the same people as before. Little will change in that aspect.
Newcourt (sold off)
Onset Capital (Irwin buys 87% equity)
Orix (closes small ticket vendor division in Portland, Oregon, "Business as usual (in New Jersey and with brokers)," says Steve Geller)
Phoenix (both divisions)
Prime Capital ("yes and no" sold off, may be negotiating)
Republic Leasing, South Carolina 9/27/2000 ("The expected result will be a sale of Republic Leasing"---Dwight Galloway)
Rockford (sold to American Express)
Scripp Financial (6/29/2000 (purchased by US Bancorp)
SDI (closed to broker programs)
SFC Capital (9/15/2000 purchased by Trinity Capital)
Sierra Cities ( post $7.7 million second quarter loss, rumors abound, including pending sale. addendum to Special Report on hold until after announcement, now Oct. 19th? )
T&W (bankrupt, lost their listing)
Transamerica (sold)
Unicapital ( $11.4 million first quarter loss chairman,CEO,CFO resign, 38 employees cutback, 8/23 BSB to use other funders reported, rumor that BSB will be "spun off", not confirmed and appears to be in the rumor stage right now. Good news, 9/1 Bank of America extends revolving credit line to October 16, 2000. 9/29/2000 Many rumors floating around. Leasing News working special report on this company is on hold))
USA Capital Leasing (gone-bk)
any corrections, additions, or comments are appreciated.
----------------------------------------------------------------

Classified Ads—Web Sites
Dr. Robert Gunselman
Robert Karl Vineyards, Spokane, Washington *
The grapes are from Horse Heaven Hills, an American Viticultural Area (AVA) of the Columbia Valley in Washington State by physician winemaker, Dr. Robert Gunselman.
http://accountingweb.careerbank.com/ now added to "other web sites" for employment.
Feedback from readers tells us that Craigslist is very popular. Of course, if this is a senior position, a professional recruiter is your best bet---but that doesn't mean you should not network.
http://64.125.68.91/AL/LeasingNews/Classified.htm
Our job-wanted ads are free.
http://64.125.68.91/AL/LeasingNews/JobPostings.htm
In addition, those seeking employment should go to the human resource departments on company web sites for funders, captive lessors, and perhaps "broker-lessors."
http://www.leasingnews.org/All_Lists.htm
To place a free "job wanted" ad here, please go to:
http://64.125.68.91/AL/LeasingNews/PostingForm.asp
For a full listing of all "job wanted" ads, please go to:
http://64.125.68.91/AL/LeasingNews/JobPostings.htm
* http://www.robertkarl.com/index.html
----------------------------------------------------------------

Classified Ads---Help Wanted
Operations Manager


Operations Manager
Minneapolis,MN
Coordinates lease process from inception through pay off. 3+ years proven leasing account management exper.
For more info, click here

Sales Representatives
National Machine Tool Financial Corporation
|
National Tel-Med Capital
|
National Business Finance

Sales Reps
Machine tools, construction, medical equip. Top competitive comp. package Fax resume: 847-871-4209 e-mail: chris@netlease.com

www.netlease.com
National has operated as an indirect lessor for over 25 years. They are expanding three of their divisions.
----------------------------------------------------------------

Buy a "Help Wanted" Ad
Alexa Ranks Leasing News #1
Help Wanted Ad Pricing Criteria
$500.00 minimum for four lines
$75.00 each additional line
- Design work to help create the ad is free.

-Company logo is not included in the linage count; company logo is $50.00

-Description of your company is $100.00
(company description cannot have more lines than your ad)
Cost Per Day (based on ad price)
$500.00 - $23.81 per day
$600.00 - $28.57 per day
$700.00 - $33.33 per day
$800.00 - $38.10 per day
$900.00 - $42.86 per day

All rates are subject to change.
To obtain more information and/or to submit an ad, please click here.
If you prefer a " non-employment" ad, we sell a banner ad, please click here
for pricing.
----------------------------------------------------------------

AllServe Founder out on Bail in India
The Dinesh Dalmia trail gets hotter
Recent developments, in India and in the US, make a proper probe and clean-up imperative
by SUCHETA DALAL
www.financialexpress.com
The timing is uncanny. India's notorious financial swindler, Dinesh Dalmia, got bail in a third case at the end of September and, barring a couple of cases in Chennai that will come up for bail hearings in the coming weeks, he seems set to roam free (but on bail) for the next couple of decades. After all, that is how long it takes for court cases in India to wind their way through the excruciatingly slow process of litigation and appeals.
Meanwhile in the US, he has already been indicted in absentia for a $19 million equipment leasing and wire-financing fraud; he and a couple of his associates were indicted on 10 separate counts of money laundering. The slickness of Dalmia's sales pitch to financiers is evident from the list of companies that he has defrauded. These included GE Capital Finance of Danbury, CitiCapital Technology Finance of Mahwah, New Jersey, and Fifth Third Leasing Company of Cincinnati, Ohio.
Dalmia had acquired a new persona in the US and went by the name of Nick Mittal. He is also rumoured to have traded through Kolkata brokers under that name. The leasing fraud itself was perpetrated through three companies — Allserve, Vanguard Info Systems and B2B. One of Dalmia's tricks has been to register what he calls "mirror companies" in different countries to confound and trick people. For instance, he registered Allserve and Vanguard in India, US and UK. The US companies fraudulently leased equipment, but stopped paying creditors and filed for bankruptcy within months of signing the lease deals with financiers. In January 2006, the British and Indian operations also folded up. It is pertinent that Indian investigation agencies made little attempt to track down their operations or link them to Dalmia despite repeated reports, certainly by this newspaper, on their multi-location operating centres.
Dalmia seems to have fooled US companies regarding his high net worth through a fancy lifestyle. This included a $1.9 million home in New Jersey and a red Ferrari, which was also financed. The court is now trying to recover $19 million and has had his luxury mansion forfeited. This is apparently just the tip of Dinesh Dalmia's laundering activities in the US. He is, in fact, believed to have defrauded financiers to the tune of $130 million or more, of which over $30 million is owed to British financiers. Some of these frauds are already the subject of a trial in a federal court following a criminal complaint against him in March. The elaborate scheme to defraud lenders involved assembling worthless equipment obtained from used computer dealers to represent hi-tech offices and creating fraudulent documents, contracts and invoices for large business orders.
Dalmia, it may be recalled, came into the limelight at the turn of the century for his brazen manipulation of the shares of DSQ Software and DSQ Biotech, initially in cahoots with scamster Ketan Parekh. He was then involved in a series of shenanigans on his own, which included an illegal 50% increase in the capital of DSQ Software, without informing shareholders or stock exchanges; dubious placement of shares, repeated restructuring of the companies, clandestine alienation of their overseas operations, frequent name changes and, finally, selling off the most lucrative contracts of DSQ Software to Ramesh Vangal's Scandent Technologies, again without informing his board of shareholders. After that, Dalmia fled to the US and the Central Bureau of Investigation (CBI) issued a 'red corner' notice against him. However, he seems to have taken enough money out of India to start a fresh series of scams, this time to defraud several US companies.
The US indictment is a major embarrassment for Indian investigators, especially for the ED, the CBI and the Serious Fraud Investigation Office The US indictment is a major embarrassment for Indian investigators. Especially for the Enforcement Directorate (ED), CBI and the Serious Fraud Investigation Office (SFIO), which have done precious little to track Dalmia or investigate his activities, despite repeated reports by this columnist. After Dalmia's indictment in the US, the agencies have set up a multi-disciplinary committee to investigate his dealings. Since Dalmia has already been indicted following a detailed investigation, this only seems like a cover-up exercise and may include some foreign trips for the investigation officials. So far, Sebi has slapped crippling penalties on Dalmia. The ED has also slapped penalties on DSQ Software and DSQ Biotech, but did precious little to take its action forward in obvious directions. Only the Kolkata police have been doggedly and persistently following up the illegitimate preferential allotment of 1.3 crore DSQ Software shares to his own companies.
While Dalmia and his associates face a prison term of up to 30 years in the very first indictment, his troubles in the US may be just beginning. The elaborate fraud that he conceived and executed was recently reported to a House Sub-committee on Oversight and Investigation of the US Congress. While the hearings at an open forum on September 29 were mainly on outsourcing and pretexting, US journalist Christopher Byron, who exposed several of Dalmia's swindles in that country, drew the committee's attention to his astonishingly brazen scams. If the Congressional sub-committee takes this seriously, it would not only mean more problems for Dalmia, but serious embarrassment for India's outsourcing operations in general.
It is one good reason why the government must ensure a proper investigation into Dinesh Dalmia's doings, as well as a clean-up of the BPO industry, whose reputation has taken a repeated bashing in recent times.
----------------------------------------------------------------

Funder List----
by Christopher Menkin, editor
If the company you are dealing with is not on this list, please go to the "broker/lessor" list. Many companies act as if they are a "funder," and do not meet the definition of 50% of their business recourse, making the credit decisions themselves, and a host of other normal funder activities.
It is always amazing why they think it is better to be what they are not as brokers, vendors, and others usually find out after the first transaction is completed. In reality, mortgage brokers, real estate brokers, insurance brokers exist and do very well against major national companies and internet roulette processing. In getting the best seat and ticket for the price or best room for the price and availability, I always do better by contacting a representative on the telephone than going through what is available on line.
Don't get me wrong as I am a big fan of the world wide web, but you don't need to be a funder to help your customer.
Another common It is common to see press releases published on line by others where the party claims they are a funder. Often they are only two to three employees, trying to attract other broker business. Some even work out of their house. Not that there is anything wrong with that, but why pretend you are a "funder" when you are not.
Many join a leasing association as a funder, who accepts their annual dues but doesn't question their abilities.
In verifying membership, most are members as "broker/lessor," and also saw several as a "service provider" and "consultant."
Of course, I have also seen some legitimate funders registers as members under the lower cost "broker/lessor."
Some of these pretenders also take out advertising in Google and Yahoo, and other sites and newspapers (USA Today) that do no investigation as to their abilities (one even says they do $13 billion a month, plus mortgages, factoring, and vehicle---"Get a free one year car wash when you lease from us."
They certainly are out to hose someone because there is nothing wrong with being a "lessor" or a "broker" or doing both, including some funding on a limited basis---but the belief that a "funder" is more acceptable to the public over rides their actual function and service to their clients.
There are 25 new funders, 10 new captive lessors and 100 new brokers to be added, plus news stories to be added. The project has become larger than anticipated.
----------------------------------------------------------------

Top Stories--October 2-6
Here are the top ten stories most "opened" by readers last week.
(1) Dwight Galloway, CLP: What me Worry?
http://www.leasingnews.org/archives/October%202006/10-06-06.htm#netbank
(2) Two Arrests in AllServe Scam
http://www.leasingnews.org/archives/October%202006/10-04-06.htm#scam
(3 ) Leasing 102-by Mr. Terry Winders, CLP
"How to Participate in True Leases"
http://www.leasingnews.org/archives/October%202006/10-02-06.htm#102
(4) Alert --- EFS Enterprises, Scottsdale
http://www.leasingnews.org/archives/October%202006/10-02-06.htm#alert
(5 ) NetBank Chair/CEO Steps Down, More Changes
http://www.leasingnews.org/archives/October%202006/10-04-06.htm#netbank
(6) Liberty Leasing joins "Funder List"
http://www.leasingnews.org/archives/October%202006/10-02-06.htm#funder
(7) Sales make it happen—by C. Menkin
"Second Most Asked Question"
http://www.leasingnews.org/archives/October%202006/10-04-06.htm#sales
(8) Archives-2000- US Bancorp Merges w/Firstar
http://www.leasingnews.org/archives/October%202006/10-06-06.htm#arch
(9) Main Street Opens Healthcare Office
http://www.leasingnews.org/archives/October%202006/10-06-06.htm#main
(10) Jimmy Frank joins Sterling Savings Bank
http://www.leasingnews.org/archives/October%202006/10-06-06.htm#sterling
Leasing News Extra
Two Arrests in $19 MM Lease Scam
http://www.leasingnews.org/archives/October%202006/10-02-06-extra.htm
----------------------------------------------------------------

----------------------------------------------------------------

Leasing 102
"Leasing Term Confusion"

by Mr. Terry Winders, CLP
Leasing Term Confusion
Federal income tax terms became popular after the introduction of Revenue Ruling 55-540 in 1955. They established a term " True Lease " to mean a lease that followed the tax interpretation of a "true" owner and therefore was allowed to recover the investment in the equipment, called " capital recovery ," by depreciating the equipment, according to the allowed depreciation schedules. Today that schedule is called "MACRS depreciation" or the Modified Accelerated Cost Recovery System. In those days we used a term for a lease that did not meet these standards as a "finance lease" or a " money over money " transaction. However, the term " finance lease " means something very different today
In 1975, when the F inancial A ccounting S tandards B oard created the "standard" SFAS #13, the term "Capital Lease" or "Operating Lease" were used to refer to the classification of a lease for GAAP (generally accepting accounting principles.) The accounting standards are following economic rules that may be in conflict with the legal or tax requirements and therefore should not be used when referring to a lease for federal income tax or legal matters.
A lease that is for 36 months and has a Fair Market Value purchase option will be a true lease for income tax--- and an Article 2A lease for legal, but if it fails the 90% test for SFAS #13, it will be a capital lease and look like a loan on the books of a lessee.
In addition in 1988 when Article 2A was established for legal leases, they began using the terms "two party and three party" leases to separate a lease from an equipment supplier (two party) and a lease from a financial source (three party) that was not the equipment supplier and called this lease a "finance lease"….replacing the use of the term as a "non-tax" lease. We currently call a lease that fails both the legal and tax lease rules a "non-lease"- lease.
Because of the differences in the rules, you need to ask yourself "what is the nature of my question" is it a tax question, or as legal question, or an accounting question and then apply the correct rules and the correct terms. An operating lease is not always a tax lease just as a capital lease is not always a loan for legal or tax. They must be viewed separately according to each set of rules.
(Mr. Winders will go further into this in future articles, including the economic value position. Mr. Winders invites you to reach him directly for any questions, particularly those who did not fully understand his last column, which has great value once understood:
"How to Participate in True Leases"
http://www.leasingnews.org/archives/October%202006/10-02-06.htm#102
Mr. Terry Winders has been a teacher, consultant, expert witness for the leasing industry for thirty years and can be reached at leaseconsulting@msn.com or 502-327-8666
----------------------------------------------------------------

Telephone Evergreen Leasing
Action Line: Elderly aunt rings up mighty big phone bill
By Dennis Rockstroh
San Jose Mercury News
Q My 84-year-old aunt has been leasing the same 1948 rotary telephone from AT&T since 1948.
She said there was an option in the early 1980s to return the equipment and buy your own; however, she did not want a new or different telephone. It is still hard-wired in her 1947 Willow Glen home, which she also does not want changed.
So she pays $14.85 for this 1948 phone lease every three months since at least 1981.
She is on a very limited income and we are looking for any ideas to cut her expenses.
This charge for a 1948 phone seems crazy.
Sandy Provasi
San Jose
A. I gave it a try, Sandy. You're right. It's crazy. This phone has cost more than $1,500 and counting!
But AT&T Consumer Lease Services does not want to be the good guy.
``I understand from your inquiry that Ms. Bisordi is very happy with her equipment and does not want to change it at all,'' the company's John Skalko e-mailed me. ``If that is true, we do not have an option that would reduce her quarterly bill.''
How about the fairness option?
Here's Skalko's e-mail address in case you would like to tell him what you think:
jskalko@lucent.com .
--------------------------------------------------------------

Explorer Loosing Market Share
Internet Explorer continues its downward trend to end the month of September at 82.10%, according to netapplications.com.
While the Microsoft Internet Explorer is dominant, Firefox continues to rise with a market share of 12.46%. Apple's Safari continues to rise with 3.53% with Opera and Netscape staying steady. Firefox released its 2.0 version towards the end of the month therefore it's hard to tell what percentage of Firefox users that have adopted the new version.
Since its release, Internet Explorer 7.0 shows 2.12% for the month of September.
Internet Explorer continues to lose market share with Firefox and Safari showing a steady increase over the past 9 months.
--------------------------------------------------------------
### Press Release ###########################

Key Equipment Finance Enhances Client Support with Realignment
Key Equipment Finance, one of the nation's largest bank-held equipment financing companies and an affiliate of KeyCorp (NYSE: KEY), today announced that the company is realigning its resources in order to more effectively meet the needs of customers worldwide.
Paul A. Larkins, president/CEO
Paul A. Larkins, president and CEO of Key Equipment Finance announced a broad reaching series of organizational changes intended to allow the company to maintain and grow many of its industry leading specialty sectors. "Today's announcements are game-changing advances that will exploit our direct, vendor, advisory and distribution excellence. Clients will benefit from our increased focus on both equipment and industry vertical market delivery and world class service," said Larkins.
President and COO, Commercial Leasing Services
As part of the reorganization, Adam Warner has been named president and COO of Key Equipment Finance's commercial leasing services business. In this capacity, Warner will oversee the company's national commercial and bank-based equipment leasing efforts, as well as leasing programs designed for the aviation and commercial vehicle market segments. Warner joined Key Equipment Finance as president and chief operating officer, express leasing services, in August 2001.
President and COO, Global Vendor Services
Additionally, Karen Larson will remain the president and COO of Key Equipment Finance's global vendor services unit. Larson will be responsible for overseeing lease programs for all of the company's vendor customers, including equipment manufacturers, equipment dealers and distributors worldwide. She will also have responsibility for continued growth in key vertical markets including information technology and office products, construction and industrial, healthcare and government finance. Larson has more than 20 years experience in the equipment leasing industry and has served as president and chief operating officer of Key Equipment Finance's global vendor services unit since 2000.

Managing Director, Lease Advisory and Distribution Services
Steve Dixon, managing director of Key Equipment Finance's lease advisory and distribution services unit, will now oversee the company's syndication and leveraged leasing services, in addition to continued leadership of the company's advisory services and product support to KeyCorp's institutional banking division. Dixon has more than 30 years experience in corporate finance and leasing. He joined Key Equipment Finance in 1997.
"Over the last decade, Key Equipment Finance has become a leader in the global equipment finance industry by offering client focused, reliable and consistent solutions in an environment of significant acquisitions and seismic shifts in our industry. As a core business of KeyCorp, we need to continue to align ourselves with our clients' changing requirements," said Larkins. "We are constantly looking for ways to better meet the needs of our clients, and these changes in our structure will enable us to better align our resources with what we're seeing, and anticipate, in the market. I am confident that, with our changes, clients worldwide will find Key Equipment Finance even easier to access and work with."
About Key Equipment Finance
Key Equipment Finance is an affiliate of KeyCorp (NYSE: KEY) and provides business-to-business equipment financing solutions to businesses of many types and sizes. They focus on four distinct markets:
• businesses of all sizes in the U.S. and Canada (from small business to large corporate);
• equipment manufacturers, distributors and value-added resellers worldwide;
• federal, provincial, state and local governments as well as other public sector organizations; and
• lease advisory services for manufacturers' captive leasing and finance companies.
Headquartered outside Boulder, Colorado, Key Equipment Finance manages a $12.6 billion equipment portfolio with annual originations of approximately $5.7 billion. The company has major management and operations bases in Toronto, Ontario; Albany, New York; Chicago, Illinois; Houston, Texas; London, England; and Sydney, Australia. The company, which operates in 26 countries and employs 1,100 people worldwide, has been in the equipment financing business for more than 30 years. Additional information regarding Key Equipment Finance, its products and services can be obtained online at KEFonline.com.
Cleveland-based KeyCorp is one of the nation's largest bank-based financial services companies, with assets of approximately $95 billion. Key companies provide investment management, retail and commercial banking, consumer finance, and investment banking products and services to individuals and companies throughout the United States and, for certain businesses, internationally.
Sites of Reference:
### Press Release ###########################


NetSol Technologies Restructures Key Roles and Streamlines Organization; Three Senior Officers Assigned to Newly Defined Global Regions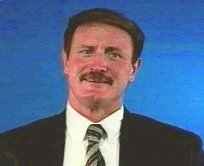 John McCue
The North American Region - Appointed as President of the region: John McCue. (CEO of recently acquired McCue Systems)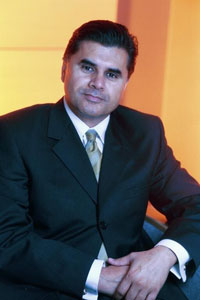 Naeem Ghauri
The European Region - Appointed as President of the region: Naeem Ghauri. (former CEO of NetSol Technologies Inc.)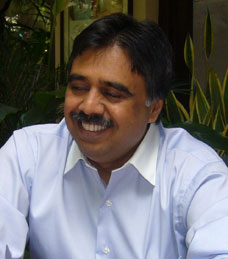 Salim Ghauri
The Asia Pacific Region - Appointed as President of the region: Salim Ghauri. (former President NetSol Technologies Inc.)
NetSol Technologies Chairman to Oversee Strategic Growth Initiative as New CEO
CALABASAS, CA -- -- NetSol Technologies, Inc. (NASDAQ: NTWK), a U.S.-based, multinational provider of enterprise software and services for equipment financing, today announced a strategic growth initiative for senior management to effectively manage and capitalize on the company's recent expansion into new and existing markets around the world.
Effective immediately, all of NetSol's business interests will be divided into three global regions that will govern the company's strategic growth initiative. Also effective immediately, Najeeb U. Ghauri, NetSol Chairman of the Board, will add to his duties as Chairman the responsibilities of chief executive officer to oversee the initiative.
"It has been a pleasure to serve as NetSol's CEO over the past five years," said Naeem Ghauri. "I will cherish the time and the knowledge that I have made a significant contribution to the success of NetSol. I'm excited to take the reigns as president of the newly defined European Region and believe the Board's organizational changes have created an organization sharply focused on growth and profitability."
"Keeping in step with our growth strategy, we have appointed three senior executives to manage our expanded global presence, allowing us to take full advantage of our recent acquisitions and infrastructure enhancements, and to manage the dramatic increase in our personnel," said newly appointed CEO Najeeb Ghauri.
"The NetSol Board and senior management recognized the need for an approach where management will be tasked with direct ownership for each of the defined regions to ensure improved results and financial efficiency," commented Najeeb Ghauri. "The assignment of current management personnel will streamline operations and solidify the inclusion of the company's recent U.S. acquisition under one corporate umbrella.
"We appreciate Naeem Ghauri's dedication and the tremendous progress made within the company under his guidance as the company's chief executive officer," said Najeeb Ghauri. "As president of the newly formed European Region, Naeem will now have the time to focus his energy entirely on expanding NetSol's footprint within Europe to capture the significant growth potential in the equipment finance industry."
When companies become diverse in their product lines and generate significant revenues from the licensing, maintenance and service of those products in a global setting, it is very important that a single individual be responsible for leadership and profit and loss. A direct benefit from this initiative is the streamlining of internal corporate communications between the regions and the divisions within those regions. Each region will be aware of the activities of the other regions which will reduce redundancies and provide a platform for effective cost controls. These important decisions were made by NetSol's Board based on the expertise and years of unparalleled experience of the officers and founders of both NetSol and McCue Systems.
"NetSol can now leverage the industry expertise of its management team to control assets and successfully address the company's expanded sales force, IT integration, and new global governance requirements, while maintaining its dedication to return on investment and growth," said Najeeb Ghauri.
Najeeb Ghauri
Founder, Chairman and CEO
Najeeb Ghauri was elected Chairman of the Board of Directors of NetSol Technologies, Inc., in February 2003. He was also the interim CFO from June 2002 to July 2005. Mr. Ghauri was the founder of the parent company, NetSol Technologies, Inc. (formerly Mirage Holdings, Inc.). He became the President and CEO of NetSol Technologies, Inc. in April 1997, and held that title until August 2001. Mr. Ghauri was very instrumental in the completion of the IPO in 1998 and responsible for restructuring the company's business model into that of an IT company in 1997-1998. He also spearheaded the successful listing of NetSol to NASDAQ Small Cap in December 1999; and on September 13, 2006, Mr. Ghauri presided over the closing bell for NetSol at NASDAQ Exchange.
Prior to launching NetSol in the U.S., Mr. Ghauri had over 15 years of combined marketing and management experience with Fortune 500 companies such as Unilever and Atlantic Richfield Corporation (ARCO). He received his bachelor's degree from Eastern Illinois University, and earned an MBA in marketing from the Drucker School of Management at The Claremont Graduate School. In 2001, Mr. Ghauri was a nominee for the Ernst & Young 'Entrepreneur of the Year' award in California. Mr. Ghauri is a founding member of USPBC (US-Pakistan American Business Council) and was elected as its Vice Chairman in spring 0f 2006. Mr. Ghauri has lived in the U.S. since 1977 and became a U.S. citizen in 1990.
About NetSol Technologies, Inc.
NetSol Technologies is a U.S.-based multinational provider of enterprise software and services for equipment finance. Headquartered in Calabasas, CA, NetSol Technologies, Inc. operates on a global basis with locations in the U.S., Europe, East Asia and Asia Pacific, including: London, Los Angeles, San Francisco, Sydney, Beijing, Toronto, and Lahore, Pakistan.
The NetSol family of products includes: the LeaseSoft Contract Management System, LeaseSoft Credit Application Processing, LeaseSoft Wholesale Finance System, LeaseSoft Premium Finance System, LeaseSoft EPO system, and the LeasePak system. NetSol clients include: Motorola, CitiGroup, BMW, Toyota, Yamaha, Quest Communications, and Investec. NetSol's largest customer: DaimlerChrysler Services, a division of DaimlerChrysler, the world's fifth-largest carmaker, ranks NetSol as a preferred vendor in 40-plus countries.
NetSol Technologies helps its clients identify, evaluate and implement technology solutions to meet their strategic business challenges and maximize their bottom line. By utilizing its worldwide resources, NetSol Technologies delivers high-quality, cost-effective equipment finance portfolio management solutions and IT services ranging from consulting and application development to systems integration and outsourcing. NetSol Technologies' commitment to quality is demonstrated by its achievement of both ISO 9001 and SEI (Software Engineering Institute) CMMl (Capability Maturity Model) Level 5 assessment. For more information, visit NetSol Technologies' web site at www.netsoltek.com.
### Press Release ###########################
--------------------------------------------------------------

News Briefs----
Oil Rises Above $60 as OPEC Cuts Supplies
http://www.nytimes.com/reuters/business/business-markets-oil.html
Citigroup eyes bank purchases outside U.S.
http://today.reuters.co.uk/news/articlebusiness.aspx?type=businessNews&storyID=
2006-10-08T224540Z_01_L08130678_RTRUKOC_0_UK-FINANCIAL-CITIGROU
P-EXPANSION-US.xml
Many US farms hurt by lack of workers
http://www.boston.com/business/articles/2006/10/08/
many_us_farms_hurt_by_lack_of_workers/
African American Teen Unemployment Jumps 12% - Seven Times the National Average
http://www.prnewswire.com/cgi-bin/stories.pl?ACCT=104&STORY=/
www/story/10-06-2006/0004446957&EDATE =
Wozniak sets record straight with awkward, charming style
http://www.usatoday.com/money/books/reviews/2006-10-09-iwoz_x.htm
---------------------------------------------------------------


You May have Missed---
NetBank CEO gets millions in severance
http://www.ajc.com/business/content/business/stories/2006/10/06/1007biznetbank.html
---------------------------------------------------------------

Sports Briefs----
Bears buffalo Bills
http://www.chicagotribune.com/news/local/cs-061008bearsgamer,1,7567710.
story?coll=chi-news-hed
Rivers, Chargers come of age
http://www.signonsandiego.com/sports/chargers/
20061008-2035-fbn-steelers-chargers.html
49ers burst through in the second half
http://sfgate.com/cgi-bin/article.cgi?f=/c/a/2006/10/09/49ERS.TMP
http://www.sacbee.com/111/story/35628.html
http://www.mercurynews.com/mld/mercurynews/15713986.htm
Hostile takeover: Cowboys lose at Philly
http://www.dallasnews.com/sports/?nl
Torre under fire for Yankees failure
http://today.reuters.com/news/articlenews.aspx?type=sportsNews&storyid=
2006-10-08T172935Z_01_SP12898_RTRUKOC_0_US-BASEBALL-YANKEES.xml
&src=rss&rpc=22
----------------------------------------------------------------


California Nuts Briefs---
Schwarzenegger, Angelides spar on TV Debate
http://www.sfgate.com/cgi-bin/article.cgi?f=/c/a/2006/10/08/BAGS3LL5A41.DTL
http://www.sacbee.com/111/story/35658.html
----------------------------------------------------------------


"Gimme that Wine"
The 2005 Rieslings may be the best in a generation.
http://msnbc.msn.com/id/15114757/
Wineries doing a big business in Wisconsin, including in northern Wisconsin
http://www.businessnorth.com/kuws.asp?RID=1642
Chef Thomas Keller Receives Second Three-Star Michelin Rating
http://www.nytimes.com/2006/10/04/dining/04mich.html?_r=1&ref=dining&oref=slogin
IS MICHELIN MISGUIDED?

At least 10 significant errors found in first Bay Area edition of restaurant handbook
http://sfgate.com/cgi-bin/article.cgi?file=/c/a/2006/10/06/MNGPULK6VQ1.DTL
Wine Prices by vintage
http://www.winezap.com
http://www.wine-searcher.com/

US/International Wine Events
http://www.localwineevents.com/

Winery Atlas
http://www.carterhouse.com/atlas/\

Leasing News Wine & Spirits Page
http://two.leasingnews.org/Recommendations/wnensprts.htm

The London International Vintners Exchange (Liv-ex)
is an electronic exchange for fine wine.
http://www.liv-ex.com/
----------------------------------------------------------------

Calendar Events This Day
Canadian Thanksgiving
Columbus Day
Federal holiday because early American attributed the discovery of America to Christopher Columbus (his English name.) In fact, one of the popular names at the Declaration of America was naming the country the United States of Columbus, but a faction brought to name a special part the District of Columbia (his name in Latin) and from the United Colonies of American to the United States of America. This is another story to be told at another time.
Hawaii: Discovery Day
Honor's all including Pacific and Polynesian navigators
Leif Ericson Day
1000- Norse Explorer Leif Ericson lands in North America, discovering what is to become the United States. 1964 President Lyndon B. Johnson, backed by a unanimous Congress, proclaimed October 9th "Leif Ericson Day" in commemoration of the first arrival of a European on North American soil.
http://sangha.net/messengers/Leif.htm
Japan--National Health-Sport Day
National Holiday to encourage physical activity for sound body and mind. Created in 1966 to commemorate the day of the opening of the 18th Olympic Games at Toyko, October 10, 1964. Annually the second Monday in October.
Korea: Alphabet Day (HANGUL)
Celebrates Hangul, the 24-phonetic alphabet) by King Sejong of the Yi Dynasty in 1446.
National Kick-Butt Day.
Goal setting (personal and professional growth)
www.springboardtraining.com
Native American's Day (South Dakota)
Observed in South Dakota as a legal holiday, dedicated to the remembrance of the great Native American leaders who contributed so much to the history of South Dakota, the second Monday in October
Peru: National Day of Honor
Public Holiday. Commemorates nationalization of the oil fields in 1968.
Uganda. Independence Day
National Holiday, celebrating the independence from Britain in 1962.
United Nations: World Post Day
An annual special observance of Postal Administration of the Universal Postal
Union.www.un.org
Virgin Islands. Friendship Day
Celebrates the historical friendship between peoples of Virgin Islands and Puerto Rico.
Yorktown Victory Day
Observed as a holiday in Virginia, the second Monday of October. Commemorates the Revolutionary War battle fought in 1881.
----------------------------------------------------------------

Amazon: The Amazon rainforest produces more than 20% of the world's oxygen supply. The Amazon River pushes so much water into the Atlantic Ocean that, more than one hundred miles at sea off the mouth of the river, one can dip fresh water out of the ocean. The volume of water in the Amazon river is greater than the next eight largest rivers in the world combined and three times the flow of all rivers in the United States.
http://www.amazonfund.org/about_af/
----------------------------------------------------------------

Today's Top Event in History
1857-Joseph C. Gayetty of New York City manufactured toilet paper of unbleached pearl-colored pure manila hemp paper. His name was watermarked on each sheet. It sold at 500 sheets for 50 cents and was known as "Gayetty's Medicated Paper—a perfectly pure article for the toilet and for the prevention of piles." It did not catch on with the public. The first toilet paper to be marketed successfully was introduced by Edward and Clarence Scott of Philadelphia, PA, who sold it in small rolls in 1899. Their son Arthur Scott invented what we call today, "Paper Towels."
----------------------------------------------------------------

This Day in American History
1000- Norse Explorer Leif Ericson lands in North America, discovering what is to become the United States.
http://www.mnc.net/norway/ericson.htm
1007-The first white child born in North America was Snorro, the son of Thorfinn and Gudrid Karlsefni, members of Leif Ericson's expedition to Vinland. Later Snorro became an important member of the Norse community in Iceland.
1635 -Colonial American Separatist Roger Williams was banished from Massachusetts for preaching that civil government had no right to interfere in religious affairs. (Williams was seeking to establish freedom of worship through the separation of church and state.)
1701-The colonial legislature of Connecticut chartered the Collegiate School. Originally based at the house of the first rector in Killingworth, the school moved to New Haven in 1716, and shortly thereafter took the name Yale College to honor its early benefactor, merchant Elihu Yale.
( lower half of: http://memory.loc.gov/ammem/today/oct09.html ).
1747 --Colonial missionary to the New England Indians, David Brainerd died of tuberculosis (brought on by exposure) at age 29. Following his death, the publication of "Brainerd's Journal" by Jonathan Edwards influenced hundreds to become missionaries after him.
1776- Mission Delores was completed, Yerba Buena. A party of 247 Spanish colonists consecrated their newly-founded mission, known as San Francisco. The city grew around the mission and in 1847 changed its name to San Francisco. Formerly known as Mission San Francisco de Asis, the mission survived the great earthquake and fire of 1906. It is the oldest building in San Francisco. It also has parts of the first church built in San Francisco, Tule Arbor.
http://cohort.csus.edu/riolinda1/missions_movies/mdel/del_menu.htm
http://www.californiamissions.com/morehistory/dolores.html
1781- At Yorktown, Virginia, American and French forces began shelling Gen. Cornwalli's encircled army.
1823 -- Birthday of Mary Ann Shadd, Wilmington, Delaware. Publisher of Canada's first anti-slavery newspaper, "The Provincial Freeman," & the first woman in North America to publish & edit a newspaper.
1830- Harriet Hosmer birthday- U.S. sculptor. HH is best known for the sculpture of the Puck at Smithsonian and the Zenobia at the Metropolitan Museum of Art. She lived most of her life in London or Rome and she is considered the first woman to actually earn an excellent living from her sculptures. Her showings in London were critically acclaimed - until her death. She was recognized as the premier woman sculptor of the times. Then in the usual way for women, her work was denigrated as not deserving a place in the first rank of sculptors. She was the toast of London, living for years under the care of noted actress Charlotte Cushman both in Rome and London. Cushman who had a lengthy history of affairs with women and played 30 masculine roles in her career including Hamlet took Hosmer to Europe so that HH could study. Her statue Beatrice Cenci was her first work in marble.
http://www.npg.si.edu/exh/brady/gallery/25gal.html
http://www.postroadgallery.com/puck.html
http://tx.essortment.com/harriethosmera_rafd.htm
http://askart.com/artist/H/harriet_goodhue_hosmer.asp
1842 --Episcopal missionary James L. Breck was ordained a priest at Duck Creek, WI. In 1850, this "apostle of the wilderness" moved to Minnesota and in 1858 founded the Seabury Divinity School. It is said that "no priest did more for the Episcopal Church in the West than Breck."
1855 -- Joshua Stoddard gets patent for steam calliope. Circus folk pronounce it "kally-ope," not "kuh-LYE-o-pee." At the start of the parade, when the boiler was filled with water, the calliope America weighed nine tons. This spectacular wagon was pulled by eight Percherons.
http://www.bendermelodies.com/calliope_history.htm
http://www.redhotjazz.com/fatem.html
http://mmd.foxtail.com/Calliope/harmony.html
1857-Joseph C. Gayetty of New York City manufactured toilet paper of unbleached pearl-colored pure manila hemp paper. His name was watermarked on each sheet. It sold at 500 sheets for 50 cents and was known as "Gayetty's Medicated Paper—a perfectly pure article for the toilet and for the prevention of piles." It did not catch on with the public. The first toilet paper to be marketed successfully was introduced by Edward and Clarence Scott of Philadelphia, PA, who sold it in small rolls in 1899. Their son Arthur Scott invented what we call today, "Paper Towels."
1864-At dawn Generals George Custer and Wesley Merritt and their respective forces attacked the two wings of the Confederate cavalry under General Thomas Rosser. General Phillip Sheridan had been using his cavalry, under the command of General Alfred Torbert, to guard the foot soldiers as they burned farms and mills and slaughtered livestock. Torbert refused to allow his generals, George Custer and Wesley Merritt, to counterattack. He insisted they continue to stick close to the Union infantry. Sheridan heard of this and demanded that Torbert attack. Merritt's 3,500 Yankees overwhelmed General Lunsford Lomax's 1,500 troopers, but Custer had more difficulty. His 2,500 men faced 3,000 under the command of Rosser, who was, coincidentally, a close friend of Custer's at West Point before the war. Custer observed that the Rebels were protected by the high bank of Tom's Creek, so he sent three of his regiments around Rosser's flank. Both groups of Confederates broke in retreat. The Yankees pursued the defeated Confederates for over 20 miles, a flight called the "Woodstock Races." The chase ended only when the Confederates reached the safety of Confederate General Jubal Early's infantry. The Yankees captured 350 men, 11 artillery pieces, and all of the cavalry's wagons and ambulances. Nine Union troopers were killed, and 48 were wounded. It was the most complete victory of Union cavalry in the eastern theater during the entire war.
1864-Generals George Custer and Wesley Merritt attacked the two wings of the Confederate cavalry in the Shenandoah Valley, Virginia. Merritt's 3,500 Yankees overwhelmed General Lunsford Lomax's 1,500 troopers, but Custer had more difficulty. His 2,500 men faced 3,000 under the command of Rosser, who was, coincidentally, a close friend of Custer's at West Point before the war. Custer observed that the Rebels were protected by the high bank of Tom's Creek, so he sent three of his regiments around Rosser's flank. Both groups of Confederates broke in retreat. The Yankees pursued the defeated Confederates for over 20 miles, a flight called the "Woodstock Races." The chase ended only when the Confederates reached the safety of Early's infantry. The Yankees captured 350 men, 11 artillery pieces, and all of the cavalry's wagons and ambulances. Nine Union troopers were killed, and 48 were wounded. It was the most complete victory of Union cavalry in the eastern theater during the entire war.
http://www2.cr.nps.gov/abpp/battles/va121.htm
http://www.civilwar.org/historyclassroom/hc_tomsbrookhist.htm
http://www.hottelkeller.org/BattleOfTomsBrook.htm
1871-The Great Fire of Chicago is brought under control.
http://memory.loc.gov/ammem/today/oct09.html.
1877- The first animal humane society (national) was the American Humane Association, which was organized in Cleveland, OH. The first president was Edwin Lee Brown of Chicago, IL.
1890- Aimee Semple McPherson birthday - Canadian-born, controversial U.S. Pentecostal evangelist. For the last 20 years of her life, she held sway in a $1.5 million Los Angeles temple, and broadcast the International Church of the Foursquare Gospel. She was wealthy, famous and infamous, adored and hated. She built her appeal around faith healing and unfailing optimism. She used dramatic settings and costumes, a full orchestra, and highly dramatic sermons to mesmerize her audience. Her congregation numbered in the tens of thousands; she had a national broadcast, started a bible college, and churned out magazines eagerly purchased by her followers. Her church had 22,000 members at her death in 1944 and it quadrupled over the next decades. All this in spite of a scandalous private life that included three marriages, mysterious "disappearances" that were rumored to include a men (one proved) - and a raft of legal actions. She was called the "P.T. Barnum of religion." Actually, she simply used modern music syncopations, lighting, and electricity to augment the bible-thumping style she had learned as a child with the Salvation Army in Canada.
http://www.christianhistory.org/mcpherson.html
http://www.aimeesemplemcpherson.org/
1903--New York City received its heaviest rainfall with 9.40 inches at Battery Park and 11.17 inches at Central park in 24 hours, which established a state record. Severe flooding occurred in the Passaic Valley of New Jersey where more than fifteen inches of rain was reported.
1910 -- Forest fires in Minnesota destroy six towns, killing 400 people & destroying $100 million worth of property.
1915-Singer Lee Wiley born Port Gibson, OK. http://www.ddg.com/LIS/InfoDesignF96/Ismael/jazz/1930/wiley.html
1916- The recently formed Professional Golfer's Association of America held it first championship ( PGA) at Siwanoy Country Club in Bronxville, NY. The trophy and the lion's share of the $2,850 purse, both offered by department store magnate Rodman Wanamaker, were won by British golfer Jim Barnes. The next two championships were canceled by World War I, Barnes won again in 1919.
1916 -- : Babe Ruth pitches and wins longest World Series baseball game (14 innings) 2-1.
1919 -- Cincinnati Reds defeat Chicago White Sox, 10-5, to win baseball World Series, five games to three, in an outstanding upset. It is later revealed that eight key Chicago players, subsequently dubbed the "Black Sox," conspired with gamblers to "throw" the series in response to working for one of the cheapest/sleaziest owners in the biz. Shoeless Joe Jackson was one of them. "Eight Men Out" — The loose film history, directed by John Sayles, of the 1919 Chicago Black Sox scandal. The players received a pittance & turned to the only source of financial security they could find, the bookies. With stunning performance by John Cusack as the only player who refuses to go along, and a cameo by Studs Terkel.
1920-Birthday of flute and sax player Yusef Lateef, Chattanooga, TN.
http://www.yuseflateef.com/
1936-First Count Basie record Quintet record date with great tenor player Lester Young, Chicago, IL.
1936-Harnessing the power of the mighty Colorado River, Hoover Dam begins sending electricity over transmission lines spanning 266 miles of mountains and deserts to run the lights, radios, and stoves of Los Angeles. Initially named Boulder Dam, work on the dam was begun under President Herbert Hoover's administration but completed as a public works project during the Roosevelt administration (which renamed it for Hoover). When it was finished in 1935, the towering concrete and steel plug was the tallest dam in the world and a powerful symbol of the new federal dedication to large-scale reclamation projects designed to water the arid West. In fact, the electricity generated deep in the bowels of Hoover Dam was only a secondary benefit. The central reason for the dam was the collection, preservation, and rational distribution of that most precious of all western commodities, water. Under the guidance of the Federal Reclamation Bureau, Hoover Dam became one part of a much larger multipurpose water development project that tamed the wild Colorado River for the use of the growing number of western farmers, ranchers, and city dwellers.
http://www.usbr.gov/lc/hooverdam/
http://www.1-hoover-dam.com/
http://www.sunsetcities.com/hoover-dam.html
1938 -Sweeping the Cubs in four games, the Yankees become the first team in major league history to win three consecutive World Series. Red Ruffing goes the distance beating Chicago, 8-3, at Yankee Stadium.
1940 Singer/composer John Lennon Birthday
http://www.john-lennon.com/
1946-- The first electric blanket manufactured; sold for $39.50
1948-The first baseball player who was African-American to hit a home run in a World Series was Larry Doby of the Cleveland Indians, who hit a 425-foot drive in the third inning into right field at Cleveland, OH. Cleveland defeated the Boston Braves, 4-2.
1951-- Gil McDougald's world series grand slam helps Yanks beat Giants 13-1 (World Series #48)
1952-Singer Annie Ross records " Twisted."
http://www.ddg.com/LIS/InfoDesignF96/Ismael/jazz/1960/Ross.html
http://www.mrlucky.com/songbirds/html/sep99/9909_aross.html
1953-" Topper" premieres on television. In this sitcom a man moves into a new home with his wife, only to discover that it's haunted by ghosts only he can see. Leo G. Carroll starred as Cosmo Topper and Anne Jeffreys and Robert Sterling starred as Marion and George Kerby, who had been killed in a skiing accident and returned to their former home as ghosts. The show was based on Thorne Smith's novel and used trick photography for some of the ghost scenes.
1956- Smith-Corona, Syracuse, NY, introduced the first electric portable typewriter. It did not go on sale until February 4, 1957. It weighed about 19 pounds and retailed at $190.
1957—Top Hits
Wake Up Little Susie - The Everly Brothers
Chances Are/The Twelfth of Never - Johnny Mathis
Jailhouse Rock - Elvis Presley
My Shoes Keep Walking Back to You - Ray Price
1958- Eddie Cochran records "C'mon Everybody.
1959-At the age of 22, Bobby Darin is the youngest performer to headline at the Sands Hotel's Copa Room in Las Vegas. The previous record-holder, Johnny Mathis, did at 23.
1961-Roy Orbison's "Crying" peaks at #2 on the pop singles chart.
1965-The Miracles' "My Girl Has Gone" enters the Hot 100 where it will go as high as #14 in ten weeks. It's the Motown vocal group's 20th pop chart entry.
1965-Marvin Gaye's "Ain't That Peculiar" becomes his 12th to enter the Hot 100. The song will stay on the chart for twelve weeks, reaching as high as #8.
Radio DJ Murray the K is fired from WOR-FM, New York because of his "inability to live with direction" The direction was coming from programming consultant and format-radio pioneer Bill Drake. At the RKO General station KFRC in San Francisco where I worked, Drake came in and fired everyone on air and in the newsroom, except me. I gave him high school football coverage, other ideas, news stories for his audience, and he wanted me to go to his other stations, but I said "not at this time, and survived until his format failed, too.
1965- Beatles' "Yesterday," single goes #1 & stays #1 for 4 weeks.
1965—Top Hits
Yesterday - The Beatles
Treat Her Right - Roy Head
The "In" Crowd - Ramsey Lewis Trio
Behind the Tear - Sonny James
1966- Happening just only three times previously in World Series history, the Orioles for the second consecutive day win a Fall Classic game, 1-0 game decided a home run. Frank Robinson takes a Don Drysdale pitch deep over the left field fence in the fourth inning accounting for the game's only run, and giving Baltimore a four-game sweep over the Dodgers.
1967 - Coming out of the NBC Tonight Show Orchestra to become musical director of "The Tonight Show Starring Johnny Carson", Doc Severinsen replaced Skitch Henderson who retired. Doc became famous for an eccentric wardrobe, quick wit, great trumpet solos and fabulous charts. Tommy Newsome became Doc's backup arranger for many of the tunes the band played. Later, Doc and the band would move to solo albums, group CDs and incredibly successful concert tours. Doc went on to play with various symphony orchestras and even became the owner of a custom trumpet company in the San Francisco Bay Area.
1969 -Crosby, Stills, Nash and Young opened at Fillmore West, San Francisco.
1969- Supremes release "Someday We'll Be Together"
1971-Van Morrison's "Wild Night" is released.
1973-Elvis and Priscilla Presley divorce after six years of marriage. She gets a big chunk of property; $725,000 and an additional $4,200 a month for the support of their five-year old daughter, Lisa Marie; half the proceeds from the planned sale of an L.A. home; and five percent of the total outstanding stock in two publishing companies. The couple emerges from a Santa Monica, California courthouse arm in arm, kiss and depart separately.
1973 - Paul Simon received a gold record for his hit, "Loves Me like a Rock".
1974-Olivia Newton John earns her third gold record for "I Honestly Love You." It made it to the top spot on the pop chart four days ago and will remain for two weeks.
1974- Composer, arranger and producer Quincy Jones, who has all ready taken home some Grammy awards, gets his first gold record for "Body Heat" which contains the hit single, "If I ever Lose This Heaven." It is sung by Minnie Ripperton.
1975-Sean Lennon is born.
1976-The Who and The Grateful Dead co-headline a concert at the Oakland-Alameda County Stadium.
1979-Styx's "Babe" is born.
1979 - No. 1 Billboard Pop Hit: "Don't Stop 'Til You Get Enough," Michael Jackson.
1980-John Lennon celebrates his 40th birthday by releasing "Starting Over," his first record in five years. His wife, Yoko Ono commissions a sky writer to etch him a "Happy Birthday" message over New York City's skyline.
1980 -Nashville, TN reached 91, highest ever for so late in the season. Just 3 days earlier, a low of 31 was reported, lowest ever so early in the season.
1981 - The temperature at San Juan, Puerto Rico, soared to 98 degrees to establish an all-time record for that location.
1982 -a record breaking snowstorm for so early in the season paralyzed the Black Hills of South Dakota with up to 3 to 6 feet of heavy, wet snow and winds of 40-70 mph. 36 inches fell at Lead and 41 inches piled up at Galena.
1984-- Kathy Sullivan becomes 1st US woman to walk in space.
1984 - No. 1 Billboard Pop Hit: "I Just Called to Say I Love You," Stevie Wonder. The song from the Gene Wilder film "The Woman in Red" wins an Academy Award.
1987 - Eighteen cities in the southeastern U.S. and the Middle Atlantic Coast Region reported record low temperatures for the date. Asheville NC dipped to 29 degrees, and the record low of 47 degrees at Jacksonville FL marked their fourth of the month. A second surge of cold air brought light snow to the Northern Plains, particularly the Black Hills of South Dakota.
1988 - Ten cities in the northeastern U.S. reported record low temperatures for the date, including Hartford CT with a reading of 28 degrees. Snow continued in northern New England through the morning hours. Mount Washington NH reported five inches of snow. Warm weather continued in the western U.S. Los Angeles CA reported a record high of 102 degrees.
1989 - Unseasonably cold weather continued in the Upper Midwest. Thirteen cities in Ohio, Michigan and Indiana reported record low temperatures for the date, including Marquette MI with a reading of 20 degrees. Unseasonably warm weather continued in the western U.S. as the San Francisco Giants won the National League pennant. San Jose CA reported a record high of 91 degrees.
1989- First NFL game coached by a black man (Art Shell), his LA Raiders beat NY Jets 14-7 on Monday Night Football.
1994 - The United States sent troops and warships to the Persian Gulf in response to Saddam Hussein sending thousands of troops and hundreds of tanks toward the Kuwaiti border.
1996- The most highly regarded example of Pop Art, Andy Warhol's "Campbell Soup Cans," was acquired by the Museum of Modern Art in New York City, along with early paintings by Ellsworth Kelly. The works were valued at about $15,000,000, one of the highest prices ever listed for contemporary art.
2005-- At Minute Maid Park, Chris Burke' 18th inning homer ends the longest postseason game in baseball history as the Astros defeat the Braves, 7-6, to advance into the National League championship series. Atlanta's five-run lead late in the game is erased with an eighth inning grand slam by Lance Berkman and a two-out ninth inning solo shot by Brad Ausmus, which barely clears Gold Glove center fielder Andruw Jones outstretched hand.
World Series Champions This Date
1928 New York Yankees
1934 St. Louis Cardinals
1938 New York Yankees
1944 St. Louis Cardinals
1949 New York Yankees
1958 New York Yankees
1961 New York Yankees
1966 Baltimore Orioles
--------------------------------------------------------------


Baseball Poem
The Call of the Brook
Whene'er a gentle shower falls
And lures the red worms from the soil
A still, small voice from somewhere calls
And bids me quit insipid toil.
I want to take a line and hook,
A can of wiggly, squirming bait,
And mope off to the burbling brook
Where hungry bullheads stand and wait.
The green upon the gracefu1 elm,
The red-bird singing in the tree,
The tadpole as he ports his helm
Are all of interest to me.
This angling is a sport for kings,
It beats baseball and mumbly pegs;
It makes dull care sprout eagle wings
And knocks the spavin from my legs.
And as I hit the homeward route
'Tis sweet to think, at eventide,
When I have yanked their innards out
How nice those fish will be when fried.
I like their flavor, it is true
But if I do not get a bite,
I feel most any way but blue
As I go tramping home at night.
For narrow is the soul of him
Whose only concept of success
Hangs on the proposition, slim,
Of whether he can catch a mess.
Verdigris Valley Verse
Albert Stroud
(Coffeyville, Kansas: The Journal Press. 1917
--------------------------------------------------------------

SuDoku
The object is to insert the numbers in the boxes to satisfy only one condition: each row, column and 3x3 box must contain the digits 1 through 9 exactly once. What could be simpler?
http://leasingnews.org/Soduku/soduko-main.htm
--------------------------------------------------