National Machine Tool Financial Corporation
|
National Tel-Med Capital
|
National Business Finance

Sales Reps
Machine tools, construction, medical equip. Top competitive comp. package Fax resume: 847-871-4209 e-mail: chris@netlease.com

www.netlease.com
National has operated as an indirect lessor for over 25 years. They are expanding three of their divisions.
Wednesday, October 11, 2006
Headlines---
Correction: Steve Dixon photograph
Classified Ads
---Collector/Controller/Contract Admin
UAEL 2006 Annual Conf. & Exhibition
by Robert Teichman, CLP
Cartoon—Sidney Harris
Classified Ads—Help Wanted
15 Myths of Software Leasing
Sales make it Happen—by C. Menkin
"Equipment Lease Assumptions"
Important ELA Convention Deadline!
Latest Trends in IT Leasing & Finance
Willis to buy $540 MM spare engines
Lessor Morris Joins Willis Lease Board
Omni Capital Announces New Hires
News Briefs---
You May have Missed---
"Gimme that Wine"
Calendar Events
Snapple Real Facts
Today's Top Event in History
This Day in American History
Baseball Poem
######## surrounding the article denotes it is a "press release"
-------------------------------------------------------------------------------

Correction: Steve Dixon photograph
Leasing News apologizes for printing the wrong picture of Mr. Dixon:
Here is the correct picture and story:
Managing Director, Lease Advisory and Distribution Services
Steve Dixon, managing director of Key Equipment Finance's lease advisory and distribution services unit, will now oversee the company's syndication and leveraged leasing services, in addition to continued leadership of the company's advisory services and product support to KeyCorp's institutional banking division. Dixon has more than 30 years experience in corporate finance and leasing. He joined Key Equipment Finance in 1997.
Key Equipment Realigns Leadership
http://www.leasingnews.org/archives/October%202006/10-09-06.htm#kef
----------------------------------------------------------------

Classified Ads
---Collector/Controller/Contract Administrator
Paul Thomas Winery, The Alder Ridge Vineyard is one of the largest and most spectacular vineyard developments in the Washington wine industry. With 950 acres overlooking the Columbia River (on the Washington State side) 800 of which have been planted. *
These job-wanted ads are free. We also recommend to both those seeking a position and those searching for a new hire to also go to other e-mail posting sites:
http://64.125.68.91/AL/LeasingNews/Classified.htm
In addition, those seeking employment should go to the human resource departments on company web sites for funders, captive lessors, and perhaps "broker-lessors."
To place a free "job wanted" ad here, please go to:
http://64.125.68.91/AL/LeasingNews/PostingForm.asp
Collector
Collector: Boston, MA
Challenging position where my skills, professional experience, organization, leadership, strategic thinking, creativity, energy, passion, competitive nature will enable me to define opportunities and personal development.
Email: bernd.janet@verizon.net
Collector: Jacksonville, E. Brunswick, FL
13 years experience with collection, recovery,re-marketing and legal on commercial loans and leases. Expertise with distressed portfolios, Six Sigma trained. Willing to relocate.
Email: RichardB12364@aol.com
Controller
Controller: Chicago, IL
experienced in lease accounting, operations, management, and Sarbanes-Oxley. Seeking position with equipment lessor. Would consider contract assignments or relocating.
email: leasecontroller@comcast.net


Controller: Philadelphia, CA
CPA/CFO/Controller/Due Dilgence Officer/SOX Lead seeking position.
Email: obrienhowardj@aol.com

Controller:

Seattle , WA
CPA w/ Sarbanes Oxley/ 15 years management exp. as CFO/ Controller/5 yrs w/ PWC Extensive exp providing accounting/ tax guidance for the equipment lease industry. Willing to relocate.
Email: bltushin@hotmail.com
RESUME
Controller: Southeastern, MI
Controller & Management experience w/ equip lessors &broker. MBA, CPA w/ extensive accounting, management, securitization experience with public and private companies. Willing to relocate.
Email: Leasebusiness@aol.com
Controller: Uniondale, NY
I have a strong multifaceted background in all areas of lease accounting combining my years as a Controller of leasing companies and as Vice-President of Leasing for a NY Bank.
Email: awinitt@hotmail.com
Contract Administrator
Contract Administrator: New York, NY
10+ years in equipment leasing/secured lending. Skilled in management & training, documentation, policy and procedure development & implementation, portfolio reporting. Strong work ethic.
Email: dln1031@nyc.rr.com
Contract Administrator: Portland, OR
6+ years small ticket leasing/financing. Documentation/funding
Policy development &implementation, management &training, process mapping, customer service, broker, vendor, portfolio experience.
Email: susanc777@hotmail.com
For a full listing of all "job wanted" ads, please go to:
http://64.125.68.91/AL/LeasingNews/JobPostings.htm
----------------------------------------------------------------

UAEL 2006 Annual Conference & Exhibition
by
Bob Teichman. CLP
Teichman Financial Training
Chairman, Leasing News Advisory Board
A new United Association of Equipment Leasing Board of Directors was elected:
President - Brad Peterson, Pentech Financial Services
Vice President- Paul Knowlton, CLP, Bank of Walnut Creek
Secretary/Treasurer - Brent Hall, CLP, Pinnacle Business Finance, Inc.
Immediate Past President - Victor Harris, Law Offices of Victor Harris
Board of Directors
Andrew Alper. ESQ ,Frandzel, Robins, Bloom & Csato
Bob Baker, CLP, Wildwood Financial Group
Brian Bjella ,Grandview Financial, Inc.
Jim Brady, ABCO Leasing
Chris Enbom, CLP ,Allegiant Partners, Inc.
Nancy Geary, CLP, ECS Financial Services
Bryan Inman, Premier Lease & Loan
Mitch Larkin, Madison Capital, LLC
Stephanie Manganaro, LeaseTeam, Inc.
Steve Reid, CLP, Pacific Capital Bank
Bob Rodi, CLP, Mount Pleasant Capital Group
Some 350 brokers, lessors, funders and service providers and guests converged on Albuquerque, New Mexico October 5 through October 8th for United Association of Equipment Leasing (UAEL) Annual Conference & Exhibition. With a slogan of "Up, Up & Away with UAEL", the conference was held at the same time as the 35 th annual Albuquerque International Balloon Fiesta, a highly popular event which draws thousands of people from all over the world.
Joe Woodley, CLP, Executive Director of UAEL, said that he was pleased with the progress of the association and attributed it to the level of volunteerism of the members. He noted that there are 80 active committee members in six committees. This led to the success of the conference. "The enthusiasm of the attendees was better than we have ever had", he said.
In talking about the success of the conference and of the health of the association, Brad Peterson, President-elect for 2007, noted the professionalism and sophistication of the members.
Brad is with Pentech Financial Services, Inc. which has the distinction of employing more UAEL presidents than any other company. Three ex-presidents; Ben Millerbis, Peter Eaton and Ron Wagner, and one president-elect, Brad Peterson.
UAEL, with about 300 members, was founded in the mid-1970's, making it almost as old as the Balloon Fiesta. Attendees ranged from long-time leasing veterans to the newest brokers and lessors. They came from every part of the country, from Canada and even from Albuquerque. Believe me, the 64 exhibitors and the educational events at the conference offered something for everyone.
There was evidence of inter-association friendship with the presence of Bob Otterbacher, CLP, of OBL Financial Services and president of National Association of Equipment Leasing Brokers, and of Nancy Pistorio, CLP of Madison Capital and president of Eastern Association of Equipment Lessors.
There was a discussion at the CLP breakfast about the new president of ELA and that we hoped that this change would be positive for the CLP program. Three associations, UAEL, NAELB and EAEL, currently support the CLP program through help such as providing a booth at conferences.
The opening reception on Thursday evening was held in the exhibit hall while the exhibit booths were open, and allowed attendees to mingle with and get to know the exhibitors. It proved to be very popular and gave both the exhibitors and attendees a head start on the conference events.
On Friday, all exhibit booths were open for the entire day and exhibitors were available for 20-minute appointments. Many attendees made their appointments on line. As a result, some exhibitors found their entire appointment calendars filled with meetings arranged on-line. Exhibitors were happy with the busy traffic and booth activity.
According to Paul Knowlton, CLP, BWC Equipment Leasing, the conference Chairman and association Secretary-Treasurer, this conference had the largest number of exhibitors of any UAEL conference. "The setting was perfect", he said. "Exhibitors were provided with a lot of attendee information before the conference. We tried to maximize the value for the exhibitors' investment."
Educational sessions were held on Saturday. Since some 150 of the attendees made the supreme effort to get up early for a 5:00 AM bus ride to the balloon grounds for the opening ceremonies of the Albuquerque International Balloon Fiesta, session presenters expected a light turnout for their workshops. But all sessions were well-attended.
Sessions included such topics as financial statement analysis, lease accounting, vendor development, cross-border financing, lease company management, and implications for the leasing industry arising from the NorVergence case. Attendees liked the sessions' content. According to Knowlton, "Education is valued in our association and we make an effort to provide that at all our conferences."
The high spirits at the conference were not dampened by the sometimes wet weather, unlike the Balloon Fiesta, where some events were cancelled. The Saturday night dinner was billed as a Festival Gala Dinner to be held at the Balloon Museum at the Fiesta. Some people read the word "Gala" and dressed in their finest. Others read the word "Dinner" and showed up in blue jeans. We expected to see a Balloon Glow and fireworks. We got a spectacular sunset. But high winds caused cancellation of the balloon events. I think we got the better of the deal; sometimes the natural fireworks are better than the man-made ones.
Bob Teichman, CLP
Teichman Financial Training
"Education & training for leasing and financing personnel"
BoTei@aol.com
http://www.leasingnews.org/Advisory%20Board/Teichman_Bob.htm
UAEL holds numerous regional events throughout the country all year long as well as two national events. The 2007 Spring Educational Conference will be held in Las Vegas on April 12-15, 2007, and the 2007 Annual Conference & Exhibition will be held in Tucson, Arizona in the fall of 2007.
Hope to see you there.
Bob,
----------------------------------------------------------------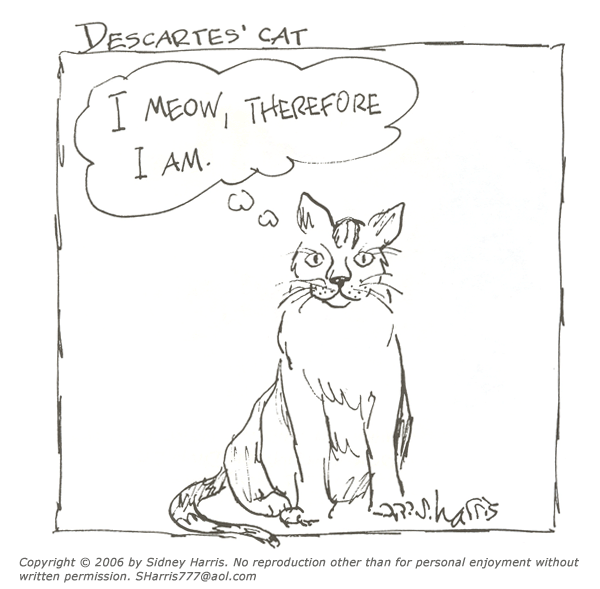 ----------------------------------------------------------------

Classified Ads---Help Wanted
Operations Manager


Operations Manager
Minneapolis,MN
Coordinates lease process from inception through pay off. 3+ years proven leasing account management exper.
For more info, click here

Sales Representatives
National Machine Tool Financial Corporation
|
National Tel-Med Capital
|
National Business Finance

Sales Reps
Machine tools, construction, medical equip. Top competitive comp. package Fax resume: 847-871-4209 e-mail: chris@netlease.com

www.netlease.com
National has operated as an indirect lessor for over 25 years. They are expanding three of their divisions.
----------------------------------------------------------------

Puncturing the 15 Myths of Software Leasing
ELTnews
Some independent lessors have been offering the 100% software lease as a separate leasing product for at least 20 years. The provisions of most software leases are similar to equipment leases, but they require some additional provisions due to the uniqueness of software. One would think that by now most lessors, software vendors, and users would be aware of software leasing, understand it, appreciate its utility, and be familiar with its structures. Not so!
Many lessors are averse to leasing software; numerous software vendors are still surprised software is "leaseable;" and at a recent Webcast, more than one-third of the user attendees (mostly from large corporations) indicated that they did not know software can be leased. In the recently published Journal of Equipment Lease Financing article, "Puncturing the 15 Myths of Software Leasing," author Mark S. Bazrod explores 15 ways software leasing is often misunderstood and reveals some thoughts about why a lessor should consider entering the software leasing marketplace.
Click here for the article:
http://leasingnews.org/PDF/Punctuating_the_myths.pdf
To download other reports, many free, please go to the Equipment Leasing & finance Foundation online library at:
http://leasefoundation.org
The Journal of Equipment Lease Financing is published three times per year by the Equipment Leasing & Finance Foundation. Subscriptions are available through the Foundation,
www.LeaseFoundation.org
--------------------------------------------------------------

Sales Make it Happen
Equipment Lease Assumptions
By Christopher "Kit" Menkin
In the previous column, the second most asked question was covered: "How Can I get out of the lease?" Often this is more a psychological question than wanting to know the specific cost. One of the aspects covered was the sale of the company; another is "assumption of the lease."
Recently, John Deere purchased the stock of a local corporation owned by a husband and wife. He was to stay on for two years in management, with an option for "consulting" or continuing in development and sales. A difficulty arose when John Deere preferred not to sign a transfer of leased equipment. Since they were purchasing the stock, there was no legal requirement for them to sign any papers with the leasing company. Yet the seller did not want the liability. He was aware that a lawsuit for any reason would involve him as an individual, meaning he not only had personal liability, but would have to pay an attorney for his defense in anything involving the corporation. People sue for all types of reasons. Their attorneys will name everyone they can in an effort to bring pressure to their favor.
When closing the sale of a business, it is important that both the buyer and seller conduct a "clean" transaction, with all loose ends neatly tied up. Little details unattended to can not only interrupt a sale, they can kill it or contribute to unnecessary legal problems after the sale.
One such detail is a seller's personal guarantee on loans or leases. Both buyers and sellers should review all loans and leases. When a personal guarantee exists, the original guarantor (seller) will likely want their personal guarantee removed as part of the transaction. Both parties should insure the loans and leases are either fully paid off in escrow or the lease assumption or transfer agreements are completed before escrow closes.
With the exception of leases for real property, personal property and vehicles, most leases are not assumable. Leased equipment is legally considered as personal property. When attached to real property, it may be considered as real property (instead of personal property) since it is not removable and belongs to the owner of the building. Leased equipment attached to real property (such as a leased antique counter in a restaurant) is generally covered by a "landlord waiver" clause, giving the leasing company the right to remove their property from the premise.
A lease assumption or transfer is always required for proprietorship or partnerships. However, this is not required when the original lease is to a corporation. In this case, escrow can close or a sale can be made without the lease assumption or transfer. This is because a corporation is an entity unto itself. Only the owners or guarantors change, not the entity.
Generally, the lessor will not waive the personal guarantee unless legally arranged in a formal lease assumption or transfer agreement. The lessor, lessee, assignee, and guarantors must agree in writing to the lease assumption or transfer. The selling corporation should complete this prior to the close of escrow or they will have lost their leverage for this request. Thirty-five years in the leasing business has shown that if this is not completed before the close of escrow, it will not happen later.
Most leasing companies commonly charge an up-front fee of $150 to $300 for a lease assumption or transfer. This covers the costs of credit investigation, documentation and accounting. There is no profit to the lessor for this service.
A standard credit application, personal financial statements and tax returns for two years are generally required for a proprietorship, partnership or corporation. These requirements may vary for corporations depending on their dollar volume, length of time in business and whether or not closely held.
Normally, requests for lease assumptions or transfers take ten to fourteen days to complete as all parties must sign documents, such as agreements, UCC, and new insurance binder.
Plan for an additional two weeks minimum to complete the transfer if the corporation is a large one, publicly held, and perhaps on the New York Stock Exchange. Larger corporations will have legal counsel review every step and every change in every document, as with the John Deere lease assumption. Often an executive officer's signature or corporate resolution will be needed to waive personal guarantees.
Many leasing companies will accept a credit application and financial statements before preparing the necessary legal documents, particularly if they want business from the original guarantor or the new "owners" in the future. The smart ones will even assist the original guarantor through the process by contacting the new "owners".
Previous column: "How to Get out of a Lease"
http://www.leasingnews.org/archives/October%202006/10-04-06.htm#sales

--------------------------------------------------------------

Important ELA Convention Deadline!
THURSDAY OCTOBER 12 is the last day to register for the ELA Convention and be included on the final attendee roster. The final printed roster is the first thing attendees turn to when they check in at the Convention. Its lets them know who else will be there so they can more effectively plan their time. It's premier networking tool for the premier networking event.
See who's already on the roster at:
http://www.elaonline.com/events/2006/AC/attnd.cfm
And register today at:
http://www.elaonline.com/events/2006/AC/Reg.cfm
"Facing Your Future"--Reputarion, Innovation, Regulation
ELA 45th Annual Convention
Otober 22-24
JW Marriott Desert Srpings Resort & Spa
Palm Desert, CA
It is the first convention that former president Mike Fleming, CAE, will not be attending (according to a source at the Alta Group.) It is the first conference for the new president Kenneth Bentsen, Jr. It is a major "changing of the guard" in a time of great FASB turmoil, corporate board room ethics, and both the growth of captive lessors, community banks and industrial banks entering the equipment leasing fray.
This certainly will be a major convention, and for the first time, Leasing News has assigned a reporter to cover it, arranging for his registration, lodging and expenses: Bob Teichman, CLP, chairman of the Leasing News Advisory Board.
Both JW Marriott Desert Springs Resort & Spa and the Rancho Las Palmas Resort are now SOLD OUT.
Two nearby hotels do have availability. Attendees still needing a hotel room should call one of the following two locations:
Courtyard by Marriott
74895 Frank Sinatra Drive
Palm Desert, CA 92211
760-776-4150
http://marriott.com/property/propertypage/CTDCY
Residence Inn
38305 Cook Street
Palm Desert, CA 92211
760-776-0050
http://marriott.com/property/propertypage/CTDRI
The two additional hotels may be sold out soon as this is a very important convention.
Flights to the Palm Springs Airport are most likely booked, so you may have to fly into Orange County ( John Wayne Airport) or Ontario (one hour drive )or Los Angeles International Airport and drive (one and half to two hours.)
You will love the weather the end of October. Bring your golf clubs. Great restaurants in the entire area, too.
Registration and all information about the Annual Convention are now available on-line at
http://www.elaonline.com/events/2006/AC/
--------------------------------------------------------------

New ELA-Alta Group Study Highlights Latest Trends in IT Leasing & Finance
ELTnews
Findings of comprehensive study to be released at 2006 Equipment Leasing Association Convention
ARLINGTON, Va., -Continuous advances in technology are driving changes in IT equipment leasing and finance, but not like one might expect.
Details of a variety of trends, especially those that show no signs of fading, are explored in a new, comprehensive ELA-Alta Group study of the IT equipment leasing and finance market. The industry segment review was commissioned by the Equipment Leasing Association (ELA) and prepared by The Alta Group, the leading industry consultancy.
For the study, Alta Group principals interviewed senior-level executives at bank, independent and captive lessors this summer. A variety of timely topics were explored, including channel sales strategies, operating efficiencies, sales models, soft content issues and the future of captive, bank and independent lessors, among others.
"We shed light on a variety of trends in the IT leasing and finance market that are reshaping our industry," said John C. Deane, managing principal, The Alta Group. "Customer needs are changing and lessors must adapt accordingly to assure success. They need to anticipate their next moves now to stay ahead of the game. This study addresses developments that they must consider."
The study will debut at the 45th ELA Annual Convention in Palm Desert, Calif., Oct. 22-24, 2006. Principals of The Alta Group will unveil key findings in a special breakout session on Tuesday, October 24, from 10:30 a.m. to 12 p.m.
--------------------------------------------------------------

Willis to buy $540 MM spare engines
Willis Lease Finance has agreed to buy up to $540 million of new spare aircraft engines from CFM International, basically up to 45 spare engines with an option to buy an additional 30.The engine models to be purchased help power the Boeing B737-Next Generation and Airbus A320 aircraft.
"We are the first independent engine lessor to have ever entered into an agreement like this with one of the major engine b manufacturers," Charles F. Willis, President and CEO said. He expects the marketplace for spare engines to rise and made the commitment to hold lease prices in line.
--------------------------------------------------------------
### Press Release ###########################

Lessor Robert T. Morris Joins Willis Lease Board of Directors
Filling Role of Resigning Board Member William M. LeRoy
SAUSALITO, Calif.--(BUSINESS WIRE)--Willis Lease Finance Corporation (NASDAQ: WLFC), a leading lessor of commercial jet engines, today announced Robert T. Morris, President of Union Bank of California Leasing, has been elected to fill the Board of Directors seat vacated by William M. LeRoy, partner at BDO Seidman LLP, who is resigning from the Board after ten years of service due to the policy requirements of his firm.
"We are delighted to welcome Bob Morris to our Board of Directors. His 26 years of experience in the leasing industry and his deep financial expertise make him an ideal successor to Bill LeRoy," said Charles F. Willis, President and CEO. "We are extremely grateful to Bill for the important contributions he made while serving on our Board over the past decade. His contributions to our success are significant, and we thank him for his service."
"It has been a pleasure working with the directors and managers at Willis Lease. Over the past decade, the company's assets under lease have grown more than five-fold, and it has accomplished a number of ground-breaking transactions, including the introduction of leased jet engines as a new asset class to the securitization market," said LeRoy.
"Willis Lease is one of the most respected companies in the jet engine leasing market, and I am very pleased to be joining the Board of Directors," said Morris.
Morris joined Union Bank of California in 2004 to establish an innovative equipment leasing group. Prior to joining Union Bank of California, he was a consultant to more than 25 commercial banks for their equipment leasing operations over a 12 year period. He has also worked for Bank of San Francisco, Bank of Montreal and GATX Leasing Corporation.
Morris holds a masters degree from the American Graduate School of International Management and a bachelors of arts degree from the University of Denver with majors in Economics, Political Science and History.
Willis Lease Finance Corporation leases spare commercial aircraft engines, parts, and aircraft to commercial airlines, aircraft engine manufacturers and maintenance, repair and overhaul providers. These leasing activities are integrated with the purchase and resale of used and refurbished commercial aircraft engines.
### Press Release ###########################
Omni Capital Announces New Hires
ATLANTA, GA -- Omni Capital, a division of Omni National Bank headquartered in Atlanta, Georgia, provides a variety of equipment financing and leasing solutions to small and middle market companies in all industries throughout the United States. Its transaction sizes range from $100,000 to over $10 Million and include all equipment types. Jule Kreyling, Division President, is pleased to announce the following recent additions to Omni Capital's team of equipment leasing and financing professionals:
1. David Mullen, Vice President Business Development: Dave has almost 20 years of experience in equipment financing. He has spent time with AT&T Capital, Textron Financial Corporation, American Equipment Leasing and most recently ORIX Financial Services. Dave holds a BBA from the University of Massachusetts at Amherst and an MBA from DePaul University, Chicago. Dave has been the recipient of numerous awards for performance by his former employers. Dave will be based in Seekonk, Massachusetts.
2. David Mills, Vice President Business Development: David has 20 years of experience in equipment financing dating back to 1986. Prior to coming to Omni Capital, David spent 10 years with Mellon US Leasing and most recently 5 years with ORIX Financial Services. He holds a BS in Marketing from Miami University – Oxford, Ohio. David has also been the recipient of multiple awards for performance by his former employers. David will be based in Chicago, Illinois.
3. Adam Brandau, Vice President Credit & Syndications: Adam has over 13 years of experience in equipment financing. He has spent time with Textron Financial Corporation, Bank of America, Transamerica Equipment Finance, GMAC Equipment Finance and most recently ORIX Financial Services. Adam holds a BBA in finance from the University of West Georgia. Adam will be based in Atlanta, Georgia.
4. Steve Ferguson, Credit Manager Steve has 15 years of experience in equipment financing. He has spent time with International Finance Group, CitiCapital and General Electric Equipment Finance. Steve holds a BS and an MBA from Franklin University. Steve will be based in Atlanta, Georgia.
5. Evan Patchett, Account Executive: Evan is a recent graduate of Elmhurst College – Elmhurst, Illinois where he earned a BS in Finance and Economics, graduated cum laude and played varsity basketball for four years. Evan will be based in Chicago, Illinois.
In addition to the individuals described above, Frank DePasquale joined Omni Capital several months ago. Frank is Vice President Business Development. Frank has almost 20 years of experience in equipment financing and has spent time with Bank of America, Finova Capital, General Electric, and ORIX Financial Services. He holds a BS in Agricultural and Managerial Economics from the University of California at Davis. Frank has been the recipient of numerous awards for performance by his former employers. Frank is based in Charlotte, North Carolina.
All of these new members of the Omni Capital team will report into the Division President Jule Kreyling. Per Kreyling, the key to success in any organization is the quality of its people: "I couldn't be more pleased with the cadre of professionals we have assembled at Omni Capital." "Our group which includes two attorneys, three MBAs and a CPA, is a team of highly experienced players." Chairman and CEO, Stephen Klein added "We are well positioned to serve the equipment financing needs of our customers and to achieve our growth objectives within the middle market." Kreyling went on to say "Many of us have worked together for extended periods at both American Equipment Leasing and Textron Financial Corporation and we are excited about the prospect of further building upon a first rate equipment financing and leasing operation."
About Omni
Omni Capital is a division of Omni National Bank, an Atlanta based bank with over $500 million in total assets. Omni National Bank has offices in Georgia, North Carolina, Florida, Alabama, and Illinois. Omni Financial Services, Inc. the parent company of Omni National Bank, recently consummated its initial public offering and trades on thr Nasdaq Global Market under the symbol OFSI.
For more information, please contact Jule Kreyling at 678-244-6376, Fax 678-244-6470, or email: jkreyling@onb.com
Other Contact Information:
Atlanta, Georgia
Daniel Frankel, VP Capital Markets: phone 678-244-6377, email: dfrankel@onb.com
Adam Brandau, VP Credit and Syndications: phone: 404-250-7761, email abrandau@onb.com
Steve Ferguson, Credit Manager: phone 678-244-6346, email sferguson@onb.com
Beth Maguire, Regional Manager: phone 678-244-6378, email: bmaguire@onb.com
Andy Gerot, AVP Operations: phone 678-244-6375 email: agerot@onb.com
Jocquay Branklyn, Operations Analyst: phone678-244-6369 emailjbranklyn@onb.com
Chicago, Illinois
David Mills, VP Business Development: phone: 773-404-3158, email: dmills@onb.com
Evan Patchett, Account Executive: email: epatchett@onb.com
Philadelphia, Pennsylvania
Mark Myslinski, VP Business Development: phone 215-822-2278, email: mmyslinski@onb.com
Charlotte, North Carolina
Frank Depasquale, VP Business Development: phone704-643-3605, email: fdepasquale@onb.com
Seekonk, Massachusetts
David Mullen, VP Business Development: phone 508-399-5082, email: dmullen@onb.com
### Press Release ###########################
--------------------------------------------------------------

News Briefs----
Oracle Pays $98.5 Million PeopleSoft Fine
http://www.internetnews.com/bus-news/article.php/3637096
Wells Fargo will pay $12.8 million to settle overtime suit
http://www.stltoday.com/stltoday/business/stories.nsf/story/
4A96ADADC5CAB50B86257203000C69A1?OpenDocument
PNC Financial Services will buy Mercantile for $6 billion
http://www.stltoday.com/stltoday/business/stories.nsf/story/
DFB00C6D227BCDBF86257203000C6983?OpenDocument
Sovereign Bancorp CEO Resigns
http://www.nytimes.com/aponline/us/AP-Sovereign-CEO.html?_r=1&oref=slogin
Washington Federal acquires New Mexico-based First Federal Banc of the Southwest
http://www.snl.com/interactivex/article.aspx?CdId=A-4773831-11107
Community Bancorp Announces Date of Pending Merger With Valley Bancorp
http://www.marketwire.com/mw/release_html_b1?release_id=171350
Bernanke and the Fed should be muzzled
http://www.nypost.com/seven/10102006/business/bernanke__the_fed_should_be_muzz
led_business_john_crudele.htm
---------------------------------------------------------------


You May have Missed---
Network comp ting's "father" dies at age 82
http://seattletimes.nwsource.com/html/businesstechnology/2003296966_noorda10.html
----------------------------------------------------------------


"Gimme that Wine"
Jennifer Williams now winemaker/vineyard manager at Spottwood
Front row;
from left to right:
"Murphy" Novak, "Gus" Novak
Back row;
from left to right:
Rosemary Cakebread, Peah Armstrong, Mary Novak Lindy, Novak Lahr Beth, Novak Milliken, Jennifer Williams
http://www.leasingnews.org/Pages/Spottwood.htm
http://www.spottswoode.com/staff.html
California North Coast Growers Concerned About Rot, Excess Tonnage
http://www.winebusiness.com/news/dailynewsarticle.cfm?dataId=44919
Washington vintners look for right grapes to grow Puget Sound area
http://www.tri-cityherald.com/24hour/food_wine/story/3391271p-12468480c.html
Scott Paul Wines and the Screw Cap
http://www.digitalburg.com/artman/publish/article_2727.shtml
Wine Prices by vintage
http://www.winezap.com
http://www.wine-searcher.com/
US/International Wine Events
http://www.localwineevents.com/
Winery Atlas
http://www.carterhouse.com/atlas/\
Leasing News Wine & Spirits Page
http://two.leasingnews.org/Recommendations/wnensprts.htm
The London International Vintners Exchange (Liv-ex)
is an electronic exchange for fine wine.
http://www.liv-ex.com/
----------------------------------------------------------------

Calendar Events This Day
Emergency Nurses Day
Sponsored by Emergency Nurses Association (ENA) since 1989, this day serves to recognize emergency nurses for the dedication, services and commitment to their patients and communities. It honors nursing professionals who provide care to those who lives habe been touched by life's tragedies. www.ena.org
General Pulaski Memorial Day
Presidential Proclamation always issued for October 11 since 1929. Requested by Congressional resolution ach from 1929-196(Since 1948 ha been issue3d by custom.
http://www.chipublib.org/003cpl/pulaskibiog.html
National Bring Your Teddy Bear to Work
A celebration and observation of the help, stress relief and joy that teddy bears bring into the lives of people of all ages and stages.
National Coming Out Day
A project of the Human Rights Campaign. An international day of visibility for the lesbian, gay, bisexual and transgender community since 1988. Local community groups sponsor activities, and events which in the past have included "coming out" dances, rallies and demonstrations, educational films, fairs and workshops, literature drops an d fundraisers, and religious blessings for lesbian and gay couples and families. www.hrc.org
Sausage Pizza Day
"You Go, Girl" Day
Time to remember the courage of Kathy Sullivan, the first American woman to walk in space.
http://www.usatoday.com/tech/science/space/2004-10-06-spacewalk-fix_x.htm
http://www.jsc.nasa.gov/Bios/htmlbios/sullivan-kd.html
----------------------------------------------------------------

A Goldfish's attention span is three seconds
----------------------------------------------------------------

Today's Top Event in History
1939- Tenor saxophonist Coleman Hawkins records the great jazz class, "Body and Soul."
----------------------------------------------------------------

This Day in American History
1776 - Brigadier General Benedict Arnold, with a force of 15 gunboats, attempted to block the British from New York at the battle of Valcour Island. The British under Carleton pursued Arnold over two days after which practically all Arnold's ships were destroyed.
1779 - The Polish nobleman Casimir Pulaski was killed fighting for American independence at the battle of Savannah, Georgia. He is credited with many calvary victories and assistance in battle. This day honors his memory.
http://www.chipublib.org/003cpl/pulaskibiog.html
1811- revolutionizing transportation and commerce, engineers John Stevens and Robert Livingston Stevens, father an son, launched the first steam-propelled ferryboat, "Juliana," between Hoboken, NJ and New York City.
1846 - A very intense hurricane caused great destruction on the Florida Keys. Key West was virtually destroyed with 5 feet of water reported in the city. Fort Taylor was reduced to ruins.
1862-Confederate cavalry leader General J.E.B. Stuart loots Chambersburg, Pennsylvania, on a daring raid in the aftermath of the Battle of Antietam. Stuart left Virginia on October 9 with 1,800 cavalrymen. At the time, the Union Army of the Potomac was still camped in western Maryland. Its commander, George McClellan, was reluctant to pursue General Robert E. Lee's Army of Northern Virginia back across the Potomac after Antietam on September 17. Stuart was trying to gather information on McClellan's army and harass his supply lines. As the Rebels rode through Maryland, they captured any male travelers they saw in order to keep their activities secret, though Stuart refused to detain women. On the evening of October 10, the Confederate troopers entered Chambersburg. About half of the supplies for the Union army came through the rail center, and Stuart planned to destroy a railway bridge in the town. Local officials fled, and there were no Federal troops to be found when Stuart's men rode in on the evening of October 10. On the morning of October 11, they began cutting telegraph lines, seizing horses and any supplies they could carry, and destroying everything else. The railway bridge proved to be more than the Rebels could handle. Attempts to destroy the steel structure failed, and Stuart ordered his men to turn back to Virginia by the afternoon of October 11.Stuart's men headed back through Emmitsburg, Maryland, where he learned that a Federal cavalry force was waiting for him at Frederick, 20 miles south. Stuart used backroads and wove between two Union forces before crossing the Potomac River on October 12. The three-day raid covered nearly 130 miles, netted 1,200 horses, and captured 30 local officials to be exchanged for Confederate civil prisoners. Stuart also destroyed many machine shops at the rail center in Chambersburg. His force suffered just one man wounded and two missing.
1865- President Andrew Johnson paroles Confederate States of American Leasing Vice-President VP Alexander Stephens
http://www.aoc.gov/cc/art/nsh/stephens.htm
http://www.npg.si.edu/exh/brady/gallery/98gal.html
http://www.civilwarhome.com/stephens.htm
http://hometown.aol.com/jfepperson/aleck.html
1881- David Henderson Houston of Cambria, IW, obtained a patent for a "photographic apparatus," popularized as the name "film roll." He had a camera with a receptacle or box at its inner end containing a "roll of sensitized paper or any other suitable tissue, such as gelatin or any more durable material that may be discovered, and an empty reel, upon which the sensitized band is wound as rapidly as it has been acted upon by the light." The purpose of the camera was "to facilitate taking a number of photographic views successively in a short time." In 1884, George Eastman of Rochester, NY, obtained a patent for paper-strip photographic film, consisting of paper coated with an insoluble sensitive gelatin emulsion, and in 1888 he introduced it in a box camera and thus the "Kodak Moment" was born.
1884-Birthday of Eleanor Anna Roosevelt, wife of Franklin Delano Roosevelt, 32nd president of the US, was born at New York, NY. She led an active and independent life and was the first wife of a president to give her own news conference in the White House (1933). Widely known throughout the world, she was affectionately called "the first lady of the world." She served as US delegate to the United Nations General Assembly for a number of years before her death at New York, NY, Nov 7, 1962- A prolific writer, she wrote in This Is My Story, "No one can make you feel inferior without your con­sent.
(lower half of: http://memory.loc.gov/ammem/today/oct11.html )
1887- Dorr Eugene Felt received a patent for the "Comptometer," which was the first adding machine known to be absolutely accurate all the time.
1887-Alexander Miles patented an improved elevator.
http://inventors.about.com/library/inventors/bl_Alexander_Miles.htm
1887- Birthday of William F. "Willie" Hoppe, billiards champion born in Cornwall on the Hudson, NY. He won tournaments form age 18 until age 64. Died at Miami, FL, Feb 1, 1959
1890- John Owens ran the first 100 yard dash under 10 seconds at an AAU track meet in Washington. Owen's time was 9.8 seconds.
1918 -- Choreographer Jerome Robbins, born New York City. One of the few modern choreographers to have conquered both classical ballet & the Broadway stage. His hits included West Side Story, Gypsy, & Fiddler on the Roof.
1919 –Birthday of jazz Drummer Art Blakey. Credited as one of the creators of bebop, best known as the founder of the Jazz Messengers. The band was a proving ground for some of the best modern jazz musicians, including Horace Silver, Hank Mobely, Freddie Hubbard Wayne Shorter, Sonny Rollins, Wynton Marsalis, & Branford Marsalis.
http://www-music.duke.edu/jazz_archive/artists/blakey.art/02/
1925- An early season snowstorm dumped up to 2 feet of snow in New Hampshire and Vermont.
1925-Birthday of novelist Elmore Leonard, born New Orleans,LA. He first started writing Westerns, churning out eight. One of his books, Hombre (1961), was voted one of the best 25 westerns of all time by the Western Writers of America. It was made into a film in 1967. Leonard married and had five children. To support the family, he worked as a copywriter at an advertising agency full time and on his novels every morning between 5 a.m. and 7 a.m. Westerns peaked in popularity in the late 1960s, so he turned to detective fiction. His first mystery, The Big Bounce (1969), was rejected by 84 publishers before it was published as an original paperback. Meanwhile, Leonard began writing educational films for Encyclopedia Britannica. In the 1980s and 90s, the quality of his writing and originality of his plots finally began to gain serious recognition among critics, who had previously dismissed his work as typical western or mystery-suspense fare. By 1983, he had written 23 novels, including Fifty-Two Pickup (1974), Swag (1976), and Stick (1983), which became a bestseller. His 1992 novel, Rum Punch, was made into the movie Jackie Brown, directed by Quentin Tarantino. His 1990 novel, Get Shorty, was made into a movie starring John Travolta in 1995. . Leonard lives in Detroit.
http://www.randomhouse.com/features/elmoreleonard/about/
http://www.authorsontheweb.com/features/authormonth/
0201leonard/leonard-elmore.asp
http://www.elmoreleonard.com/
1939- Tenor saxophonist Coleman Hawkins records the great jazz class, "Body and Soul."
1944 - The murder-romantic classic, Laura, starring Gene Tierney, Dana Andrews, Clifton Webb, and Vincent Price, opened in United States theaters. Based on the Vera Caspary novel, the film also featured David Raksin's haunting theme. Rouben Mamoulian started directing the film, then Otto Preminger took over. Joseph LaShelle's lush black-and-white cinematography earned an Oscar. Webb's performance was critically acclaimed, and he was nominated for a Best Supporting Actor Oscar. Preminger, too, received a nomination for Best Director.
1944 - No. 1 Billboard Pop Hit: "I'll Walk Alone," Dinah Shore.
1951---Top Hits
Because of You - Tony Bennett
I Get Ideas - Tony Martin
Cold, Cold Heart - Tony Bennett
Always Late (With Your Kisses) - Lefty Frizzell
1954- Chicago, IL was deluged with 6.72 inches of rain in 48 hours with up to 10 inches reported. The Chicago river flooded with damage of $10 million.
1958 - Spencer Tracy was virtually the whole movie in The Old Man and the Sea, which opened in United States theaters on this date. Based on Hemingway's novel, critics were of mixed opinion on the film. Dimitri Tiomkin's expressive score later won an Oscar.
1959---Top Hits
Mack the Knife - Bobby Darin
Put Your Head on My Shoulder - Paul Anka
Teen Beat - Sandy Nelson
The Three Bells - The Browns
1961-Birthday of famed San Francisco 49er quarterback Steve Young, born in Salt Lake City, Utah.
1961-"David Brinkley's Journal" Premiered.. Newscaster David Brinkley anchored this NBC public affairs show which covered a range of issues, both serious and light. There were also filmed features. "Journal" won both an Emmy and a Peabody in 1962 and was widely respected by the critics.
1964 ---In Game 4 of the World Series, Ken Boyer's sixth inning grand slam off Yankee starter Al Downing gives the Cardinals a 4-3 victory over the Yankees. The St. Louis third baseman is the second National Leaguer to hit a post-season bases-loaded round-tripper.
1966 - No. 1 Billboard Pop Hit: "Reach Out, I'll Be There," The Four Tops.
1967---Top Hits
The Letter - The Box Tops
Never My Love - The Association
Little Ole Man (Uptight-Everything's Alright) - Bill Cosby
Turn the World Around - Eddy Arnold
1968-Another gold record for Aretha Franklin. Her seventh is her recording of Burt Bacharach and Hal David's "I Say a Little Prayer."
1969-Grand Funk Railroad's debut LP, "On Time," enters the chart at #65, much to chagrin of rock critics, who launch an all-out assault on the group. Within the year, Grand Funk will be among the best selling acts in rock history.
1971 - Hugh Downs left his spot at the "Today" show and "Concentration", "...to spend the next year or so just milling around." He would come back as a part of ABC's "20/20", which he has hosted since its second show.
1975---Top Hits
Bad Blood - Neil Sedaka
Calypso/I'm Sorry - John Denver
Mr. Jaws - Dickie Goodman
Blue Eyes Crying in the Rain - Willie Nelson
1975- "Saturday Night Live" Premiered on TV . with guest host George Carlin. Through the years this show has been through numerous cast, writing, producing and musical staff changes. However, its format has remained the same: skits, com­mercial parodies, recurring characters and news parodies, with a different guest host and musical guest performing every week— live. It used to be known for its outrageous comedy topics and parodies that almost bordered on slander, and for having the best in unusual musical groups. Its title was originally titled "NBC's Saturday Night," with its first host being comedian George Car­lin. Notable cast members included: Chevy Chase, Dan Aykroyd, John Belushi, Jane Curtin, Garrett Morris, Laraine Newman, Gilda Radner, Bill Murray, Joe Piscopo, Eddie Murphy, Mary Gross, Tim Kazurinsky, Julia Louis-Dreyfus, Jim Belushi, Billy Crystal, Martin Short, Christopher Guest, Harry Shearer, Joan Cusack, Robert Downey, Jr, Nora Dunn, Jon Lovitz, Dana Car­vey, Phil Hartman, Jan Hooks, Victoria Jackson, Dennis Miller, Chris Farley and Kevin Nealon. The show really takes off the following week when it highlighted by the reunion of host Paul Simon with his former partner, Art Garfunkel
http://www.saturday-night-live.com/snl/guestsbyseason.html
http://www.nbc.com/Saturday_Night_Live/about/index.html
http://www.saturday-night-live.com/snl/castsbyseason.html
1976 - No. 1 Billboard Pop Hit: "Disco Duck (Part 1)," Rick Dees & His Cast of Idiots. A morning DJ at Memphis, Tenn., radio station WMPS, Dees gets fired when he mentions his novelty song on the air.
1983---Top Hits
Total Eclipse of the Heart - Bonnie Tyler
Making Love Out of Nothing at All - Air Supply
King of Pain - The Police
Don't You Know How Much I Love You - Ronnie Milsap
1984- Kathryn D. Sullivan became the first United States female astronaut to walk in space when she exited the space shuttle Challenger. Attached only by a narrow life-support tether, Sullivan worked in space for three-and- one-half-hours before returning to Challenger's controlled environment.
http://www.usatoday.com/tech/science/space/2004-10-06-spacewalk-fix_x.htm
http://www.jsc.nasa.gov/Bios/htmlbios/sullivan-kd.html
http://www.usatoday.com/tech/science/space/2004-10-06-spacewalk-fix_x.htm
1986-The Pretenders release their single, "Don't Get Me Wrong." It peaks at #10.
1987 - More than thirty cities in the Upper Midwest reported record low temperatures for the date, including Waterloo IA and Scottsbluff NE where the mercury dipped to 16 degrees. Tropical Storm Floyd brought heavy rain to southern Florida, moisture from Hurricane Ramon produced heavy rain in southern California, and heavy snow blanketed the mountains of New York State and Vermont.
1987 - No. 1 Billboard Pop Hit: "Lost in Emotion," Lisa Lisa & Cult Jam.
1988- Low pressure brought gale force winds to the Great Lakes Region, with snow and sleet reported in some areas. Unseasonably warm weather prevailed in the north central U.S. The mercury hit 84 degrees at Cutbank MT and Worland WY. The temperature at Gunnison CO soared from a morning low of 12 degrees to a high of 66 degrees.
1989 - Much of the nation enjoyed "Indian Summer" type weather. Nine cities in the central U.S. reported record highs for the date as temperatures warmed into the 80s and 90s. Record highs included 90 degrees at Grand Island NE and 97 degrees at Waco TX. Strong winds along a cold front crossing the Northern High Plains Region gusted to 80 mph at Ames Monument WY during the early morning.
1990-Oil hits a record $40.42 per barrel.
1991-Playing at Sunrise Golf Club, Chip Beck, shot 59 in the third round of the Las Vegas Invitational to equal Al Geiberger's record for lowest score in a single round of PGA tournament. But he did not win the tournament. Andrew Magee did, defeating D. A. Weibring on the second hold of a sudden-death playoff.
1991---Top Hits
Good Vibrations - Marky Mark & The Funky Bunch/Loleatta Holloway
Emotions - Mariah Carey
Do Anything - Natural Selection
Where Are You Now - Clint Black
1991-Apple Computer and Apple Corp., the record company founded by the Beatles, settled their lawsuit on October 11, 1991. Apple Corp. had filed the suit in 1989, alleging that Apple Computer improperly used the Apple logo. The tension between the two companies dated back to the launch of Apple Computer in 1977, when Apple Corp. requested a royalty for the use of the name. A 1981 agreement barred the computer company from using the name and logo on equipment designed to synthesize music. This agreement proved to be a problem when Apple created a Macintosh capable of recording and synthesizing sound. The computer company reportedly paid about $29 million to settle the suit
1995-Jim Manzi, head of Lotus, resigned four months after IBM acquired the company. Lotus had grown powerful off the success of its spreadsheet, Lotus 1-2-3, but lost ground to Microsoft Excel in the early 1990s. The company reasserted its success, however, when it developed Lotus Notes, networking software that made it easy for many people to work together on the same document. Manzi had been appointed president of Lotus in 1984, at age thirty-two. When IBM purchased the company, Manzi at first promised to stay but lasted only ninety-nine days under the new regime.
2004-- After seven ties during their 43-year history, the Astros finally win a post-season playoff series as they eliminate the Braves in the deciding Game 5 of the NLCS,12-3. It is the third consecutive year Atlanta has lost Game 5 of the division series at Turner Field.
World Champions This Date
1913 Philadelphia Athletics
1918 Boston Red Sox
1943 New York Yankees
1948 Cleveland Indians
--------------------------------------------------------------


Baseball Poem
Somewhere Out There
Tim Peeler
Beyond the rim of what we can see,
A drain waits for Mantle's uncareful foot
A drain named Martin moves in slow
Pickup truck movements across
The hoary crest of the morning hill
Somewhere out there,
History loops in long horse lopes
As Davey Lopes covers second
On a runaway steal.
Somewhere out there,
Time staggers on the teeth of a reel
And the God of the universe
Checks His counter obsessively
And curses quietly to Himself.
from " Touching the Bases"
These come from a soft cover 128 pages with index published by www.mcfarlandpub.com
( they take two weeks to send, but you are helping this company stay alive), or you can buy from Amazon, for the same price, but perhaps faster delivery. While they are all mostly baseball,some are not. He is a unique American poet. He lives in Hickory, North Carolina.
--------------------------------------------------------------

SuDoku
The object is to insert the numbers in the boxes to satisfy only one condition: each row, column and 3x3 box must contain the digits 1 through 9 exactly once. What could be simpler?
http://leasingnews.org/Soduku/soduko-main.htm
--------------------------------------------------