Niche Market Sales Reps.
Not limited to, but includes:
- Dry cleaning
- Phone systems for small business
- Dental office
- Physicians office
- Laundry/dry cleaning equipment
Send your resume to sclerc@highlinecapital.com EOE.
Monday, October 23, 2006
Headlines---

Get well, Ted Parker, CLP
Notice: eMail Subscribers
Classified Ads---Sales Managers
Friday Stock Close
Key/Marlin/NetBank/Pawnee
USA Today Poll predicts Fed to cut rate
Teichman at ELFa Conference Today
Official Press release on name change
What sets Leasing Companies apart?
HP tops Dell in worldwide PC shipments
Classified Ads---Help Wanted
Top Stories--October 16-20
Leasing 102--BY Terry Winders, CLP
"Vendor Support Agreements"
Jack Bloom joins Z Resource Group
Financial Pacific Leasing Selects OSG
IDS and U.S. Bank expand partnership
PayNet Unveils New Construction Score
News Briefs---
You May have Missed---
California Nuts Brief---
Sports Briefs---
"Gimme that Wine"
Calendar Events
Snapple Real Facts
Today's Top Event in History
This Day in American History
Baseball Poem—by Rudyard Kipling
######## surrounding the article denotes it is a "press release"
-------------------------------------------------------------------------------
Get well, Ted Parker, CLP
"Thought you would want to know that Ted Parker, one of the great guys in our industry, has been in the hospital since Tuesday this week. He's had a pace maker installed and is feeling good as of today. He's been at Methodist Hospital in Arcadia, CA but may be released late today or at least by tomorrow. I enjoy your newsletter very much – keep up the good work. "
Regards, Pat Ott
Patrick Ott
Ott Financial Services
Ph: 626-627-3052
Fax: 626-576-5042
p_ott@sbcglobal.net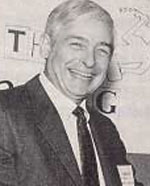 In better times, Ted Parker, CLP
-------------------------------------------------------------------------------
Notice: eMail Subscribers/Classified advertisers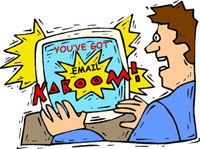 While I am in New York and New Jersey this week, Maria Martinez-Wong is going to clean up our mailing list and classified ads. I plan to write Leasing News, plus be available by e-mail. I bought (not leased) a new Dell laptop; perhaps I should write about the "experience," as they have yet to send me an invoice.
Our mailing service tells us we have over 450 e-mail addresses that do not work. Hopefully these readers have book marked us on their browser. Over half our readers go direct to our web site, but we like to promote the e-mail as it has "extra editions" and also notifies readers when we have an issue on line.
We believe many have not informed us to remove their old e-mail address and this is why the address doesn't work. It is a small percentage of the total mailing list, but I am from the old school where one reader is as important as the total group.
We still receive about ten requests a day to be added to our mailing list. Less than five a week request us to remove an e-mail address. I can tell you when there is a real "inside" what is going on, we can get up to twenty-to-twenty-five new readers on that one day. I do want to keep the mailing list "clean." It is not for sale or to be shared with anyone. There is no short cut to checking out the addresses but "testing" each one to learn its validity.
In addition, we hope to be contacting all "classified job wanted advertisers" about their "free" ad to confirm they are still active in the marketplace, would like to change the "copy" or add a photograph and/or resume.
Certainly this trip will produce some new restaurant reviews, so please stay tuned.
Please stay tuned as these may be issued later in the morning than earlier.
-------------------------------------------------------------------------------
Classified Ads---Sales Managers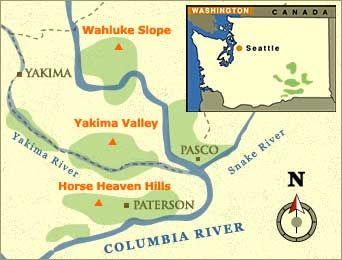 Snoqualmie Vineyards, Woodinville, Washington
"Founded in 1984, Snoqualmie Vineyards is one of Washington's first premium wineries, and has been producing classic varietals wines from Columbia Valley vineyards for nearly two decades.
Veteran winemaker Joy Anderson has been creating Snoqualmie wines since 1991. Under her leadership, Snoqualmie's reputation for releasing approachable, food-friendly wines has been recognized across the country by critics and consumers alike."
These job-wanted ads are free. We also recommend to both those seeking a position and those searching for a new hire to also go to other e-mail posting sites:
http://64.125.68.91/AL/LeasingNews/Classified.htm
In addition, those seeking employment should go to the human resource departments on company web sites for funders, captive lessors, and perhaps "broker-lessors."
To place a free "job wanted" ad here, please go to:
http://64.125.68.91/AL/LeasingNews/PostingForm.asp
Atlanta, GA
30 years in transportation Finance with strong management/ sales background. Represented company on national & region markets. Started two successful operations- produce profits and growth.
Email: pml@mindspring.com
Chicago, IL
Successful sales manager has 15 years experience with captives and independents. Expertise in re-energizing existing sales teams and territories, also building teams from scratch. True Team Leader looking for new challenge.
email: Murph5553@aol.com
Chicago, IL
Senior sales manager seeks Chicago based sales management role with growing, creative, customer focused lessor. Extensive experience/documented results in all aspects of information technology leasing.
Email: belanger@dataflo.net
Geneva, IL
Leasing leader seeking sales manager, senior sales/business development, marketing or strategic planning opportunity. Twenty plus years in the business. Looking for a new challenge.
E-mail: edok@sbcglobal.net
Marlton, NJ
25 years exper. Promoted to sales manager after attaining highest percentage of quota for 2 years. Increased business by 50% over two years as sales manager.
Email: Sjgaul@aol.com
New York, NY
I have over 25 years owning an independent leasing company that specialized in truck leasing. Tow trucks, Limos, ambulances, tractors, etc...
Email: rfleisher@rsrcapital.com
Pennsauken, NJ
17 Years Leasing in all capacities from CSR and Collections to National Sales Management and Vice President Vendor Development. Exceptional People Skills. Many industry references.
email: cherfurth1@aol.com
For a full listing of all "job wanted" ads, please go to:
http://64.125.68.91/AL/LeasingNews/JobPostings.htm
--------------------------------------------------------------
Friday Stock Close
Key/Marlin/NetBank/Pawnee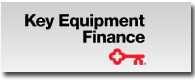 Key Corp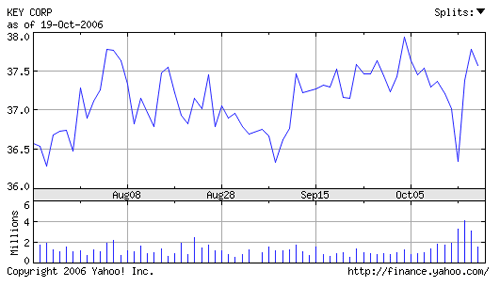 Close: 37.39
Prev. Close:37.58
Open: 37.70

Marlin Leasing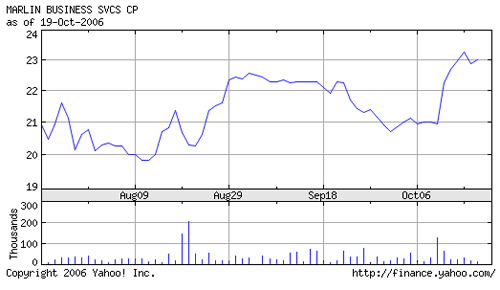 Close: 22.90
Prev. Close: 22.98
Open: 23.16

NetBank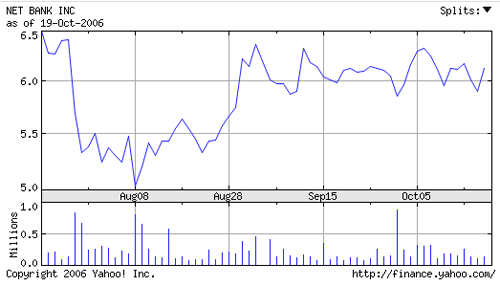 Close:5.99
Prev. Close: 6.12
Open: 6.18

Pawnee (Chesswood Income Fund)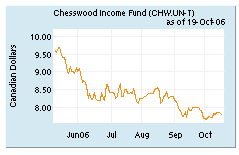 Last Trade: 7.80
-------------------------------------------------------------------------------
USA Today Poll predicts the Fed to cut rate
(but not next week)
http://www.usatoday.com/money/economy/survey/2006-10-22-econ-survey-usat_x.htm
----------------------------------------------------------------------------
Teichman at ELFa Conference Today
by Christopher Menkin, editor
It is also now official, the association name is The Equipment Leasing the Equipment Leasing and Finance Association (ELFa), effective immediately.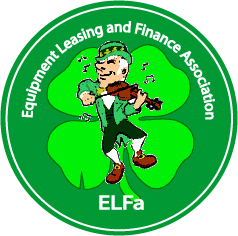 Leasing News Advisory Board Chairman Bob Teichman, CLP, is covering the Equipment Leasing and Finance Association (ELFa) 45th Annual Convention, October 22-24 at the JW Marriott Desert Springs Resort & Spa Palm Desert, California. It certainly will be an improvement over last year's hurricane disaster at the Boca Raton, Florida conference. There definitely will be a lot happening. We sent our best ambassador.
Over 1,000 are expected to attend. We hope to have a head count. In the past, attendance has been between 1250 to 1500.
It is the first convention that former president Mike Fleming, CAE, will not be attending (according to a source at the Alta Group.) It is the first conference for the new president Kenneth Bentsen, Jr., a former Democratic congressman from Texas. Perhaps the big news will be the election of the first female Chairman.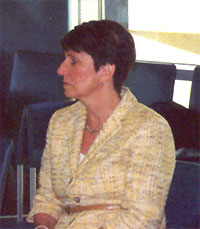 Valerie Hayes Jester, chairman-elect, ELA
Chairman-elect is Valerie Hayes Jester, Brandywine Capital Associates, West Chester, Pennsylvania is expected to get elected along with the slate of officers and directors. Last week Brandywine Capital Associates, Inc., a company specializing in equipment leasing and financing services,"... entered into an innovative partnership with WebBank of Utah to provide greater funding options for businesses."
She has a very tough act to follow as Paul Larkins, outgoing chairman of ELFa, who is also the president and chief executive officer of Key Equipment Finance (NYSE: KEY), Boulder, Colorado. has accomplished a lot. Larkins has put much time into his performance as
Chairman: and certainly will be one of the top candidates for the Leasing News Person of the Year for 2006.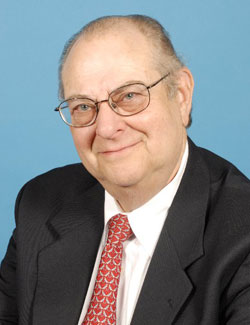 Robert Teichman, CLP
Bob has an interview scheduled with Paul A. Larkins on Tuesday afternoon, when he believes some of the excitement will be toned down, as well as an interview with Kenneth Bentsen, Jr. Hopefully he may get some words from Valerie Hayes Jester.
Bob hopes to have a full report either for the Wednesday edition, and if not, definitely this Friday.
Bob Teichman, CLP was born in New York. After attending the High School of Music & Art and the New York College of Music, he received his undergraduate degree from Columbia College. He pursued his graduate studies in Geneva, Switzerland.
He started in automotive leasing in 1963 in sales, then moved into equipment leasing in the late 1960's. For over 20 years he provided funding for leasing companies as an officer of both bank and non-bank lenders. Along the way, he started several successful leasing companies. His company, Teichman Financial Training, located in Sausalito, California, was founded in 1998 and provides lease education and consulting services to lessors, funders, brokers and other members of the financial community.
He is active in the United Association of Equipment Leasing ("UAEL"), serving on its Board of Directors. For three years he was the Chairman of their Education Committee with responsibility for the Certification Program and Educational Programs. He was also a member of other committees including the Standards Committee.
Bob is a frequent speaker at leasing industry events, and has written articles for UAEL's Newsline and other industry publications. He is a co-author of the Certified Leasing Professional's Handbook .
He is the chairman of the Leasing News Advisory Board and vice-chairman of the CLP Foundation Board, plus serves as Chairman of the Education Committee. He is also a member of the National
Association of Equipment Leasing Brokers.
### Press Release ##############################
...the First ELFA Convention

The 45th and final "ELA" Annual Convention kicked off in Palm Desert Sunday, with more than 1,000 attendees representing some 350 member companies.

In this morning's general session outgoing Chairman Paul Larkins unveiled the association's new name, "The Equipment Leasing and Finance Association (ELFA)," along with its new logo. "Our industry has grown and evolved, and our members' business complexions have undergone seismic change," Larkins said. The association therefore needs "a new name that is reflective of what our members do in their businesses.

SUNDAY--
Convention activities began yesterday with the annual golf and tennis tournaments, aided by a beautiful day in the desert. The afternoon featured a first-ever Sunday breakout session, Human Capital Issues Track, Session 1: "Effective Use of the Interview Process," led by Bob Rinaldi and Teri Gerson.

The evening began with the New Members Reception, in which attendees from 23 new member companies were welcomed the association and the Convention by ELA staff and board members. There are 147 first time attendees at the Convention this year.

Sunday evening's opening reception was buzzing, as attendees ate, drank, renewed friendships and visited the booths of 32 service providers in the exhibit hall. Attendees are upbeat about the business at the moment, as they close off what most say has been a very strong 2006, despite a less than ideal interest rate environment. While there is some uncertainty about what 2007 holds for industry, it's not enough to dampen spirits.
### Press Release ###############################
-------------------------------------------------------------------------------
What sets Leasing Companies apart?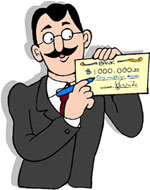 A new study on the equipment leasing industry, commissioned by the Equipment Leasing and Finance Foundation (ELFF) will be introduced at the ELA Conference tomorrow, October 24, by Scott Thacker, CPA, a Senior Executive in Accenture's Asset Finance Practice and principal author of the study.
125 leasing companies were approached, most had over 50 employees, and did not include funders, captive lessors or lessors, but bank owned and independents active in the industry.
"Accenture obtained sufficient information to analyze 47 U.S.-based asset finance companies representing $400billion in net assets."
The research found that a small group of lessors consistently outpace their competitors as measured by financial performance. Over the past five years, this group's average operating return on equity was 22.5 percent compared with 12.5 percent for its peers." One of the findings from the study:
"The use of the internet illustrates the balance between : high touch" and "high tech" that 'Outperformers' seek. They view the internet as having greater impact for their business than do their peers. For example, three-fourths of 'Outperformers' interact with customers utilizing a Web-based portal, compared with 43 percent of their competitors.
"Fully 88 percent of Outperforms view IT as a strategic asset, compared to 60 percent of their peers. Sixty percent of the 'Outperformers' estimate that at least 11 percent of their total expenses are devoted to IT, compared to 43 percent of their peers. Overall, Outperforms appear to be more adept than their peers at using technology and more reliant on technological innovations to enhance financial performance and stakeholder relationship.
"…cross selling, not surprisingly, is a major differentiator for Outperformers. They see greater value in creating a 'favorable
customer experience,' and contact management tools to locate profitable customers and deals, which helps to decrease origination costs…"
"…Outperformers place far more importance on their customer retention rate than do their peers. Ultimately, when compared with others in the industry, Outperformers value their customers more and see a more direct correlation between financial success and customers management.
"Three-quarters of 'Outperformers' indicated the leverage portfolio
analysis tools to decrease their cost of capital, compared with just 36 percent of their peers. Additionally, three-quarter of "Outperformers", compared with 39 percent of their peers said they can determine profitability by asset. This capability enables 'Outperformers' to gain deep insights into the performance of their assets. Finally, significantly more 'Outperformers' tie credit acceptance standards to profitability measures than do their peer. "
"It is interesting to note that contrary to commonly accepted wisdom, bank affiliates---with their low cost of capital---are not the dominate business model among Outperforemcers. They comprise 40percent of the Outperformers, and appear to have become increasingly vulnerable---one-half of the bank affiliates suffered performance declines during the year period studied.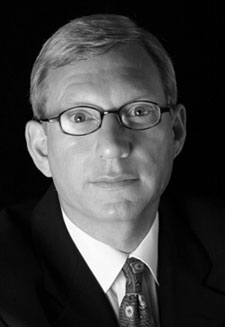 Scott Thacker, CPA
Author Thacker previously was a Senior Director at Oracle where he was a leader in the creation and roll-out of Oracle Lease Management, a software product developed within Oracle's eBusiness Suite. Prior to working at Oracle, Scott was a Treasury Principal at American Airlines where he specialized in lease transactions. Early in his career he worked for Arthur Andersen & Co. He is also Chairman of the Operations & Technology Committee of the Equipment Leasing Association.
Thacker told Leasing News that his company specializes in these types of studies, has the methodology to understand the return of equity over a time period. Accenture undertook the assignment with the idea of also being able to offer niche reports to pecific leasing companies.
Overall he said in the survey, which was both direct and form other public sources, the successful companies fell into specific categories and responses, while the ones that were not, fell into another. As they got more and more into the study, it become obvious as to why they were successful and the others were not.
"Succeeding in today's competitive environment is a major challenge," said Scott Thacker, a Senior Executive in Accenture's Asset Finance Practice and principal author of the study. "Observing and analyzing your competition can provide helpful insights, "Thacker said in a press
release issued before the ELA Conference. "By showing how industry leaders navigate turbulent markets in both weak and strong markets, this study can offer valuable lessons."
Joseph C. Lane, Chairman, Equipment Leasing and Finance Foundation, stated in the press release. "Accenture's research study provides practical, analytical, and empirical data that will be of interest to everyone who competes in the equipment leasing and financing industry.
"What makes the winners perform better? What are the tell-tale signs of a company that may have lost its focus? The study is a must read for competitively-driven performers," Lane concluded.
The complete study, "Business Differentiation: What Makes a Select Few Leasing Companies Consistently Outperform Their Peers?" will be available after October 24, 2006 from the Foundation at www.leasefoundation.org
About Accenture
Accenture is a global management consulting, technology services and outsourcing company. Committed to delivering innovation, Accenture collaborates with its clients to help them become high-performance businesses and governments. With deep industry and business process expertise, broad global resources and a proven track record, Accenture can mobilize the right people, skills, and technologies to help clients improve their performance. With approximately 140,000 people in 48 countries, the company generated net revenues of US$16.65 billion for the fiscal year ended Aug. 31, 2006. Its home page is www.accenture.com .
---------------------------------------------------------------------------
HP tops Dell in worldwide PC shipments
www.echannellline.com
The Dell business model of selling directly to the end user received a bit of a bruising in the third quarter of 2006 from Hewlett Packard, which for the first time since 2003 slipped into first place in worldwide PC shipments.
"The big question is would Dell consider resale in the US. They are actually in retail in some markets around the world like the Middle East and some other places where the direct model hasn't [caught on]," stated Bob O'Donnell, vice president, clients and displays at IDC.
One major reason for HP's success is its "aggressive" marketing and advertising strategy undertaken by its CEO Mark Hurd, observed Michelle Warren, an IT industry analyst with Partner Research.
Both Gartner and IDC both confirmed the end of Dell's dominant position in worldwide PC shipments in their latest quarterly reports.
In Q3 2006, HP led with 9,831,000 PCs, while Dell came in second place at 9,803,000, stated IDC.
Gartner's numbers for the same time period are roughly similar with HP leading at 9,652,000 and Dell following at 9,541,000.
The variance in the tracking figures stemmed from the reluctance of both HP and Dell to provide analysts with sufficient financial details on their shipments, explains O'Donnell.
"Neither Dell nor HP will give us an exact number; they provide guidance on how they've [done] relatively speaking. These are ballpark."
Furthermore, Gartner reported that Dell's shipments were down 16.1 per cent, its lowest year -over-year growth, even as worldwide PC shipments of 59.1- million units in the third quarter represented a 3.6 percent increase.
But it was in Dell's most important market, the U.S. where half of the company's PC products are shipped, that it experienced a surprising general volume decline of seven per cent, and double digit decline in desktops, IDC reported.
Both IDC and Gartner agreed that HP's new strength stemmed from its greater market share (compared to Dell) in markets outside the US and what both IT analyst firms describe as an upsurge in laptop sales to consumers via the retail stores in Q3 2006.
Because of conversations held with Dell representatives O'Donnell speculated that the company might loosen up a little bit by having some laptop models sold indirectly through selected retail outlets.
"[The people at Dell] are a lot less egotistical than they used to be. Before they didn't have to worry. Now, all of a sudden they are being seriously challenged."
O'Donnell stated he expected more of a tweaking of Dell's direct selling business model rather than any radical changes.
"It was very much against their religion to consider an alternative [to the direct model]. But I think the realities of what is going on in the market today, may well change that. So, I wouldn't be terribly surprised if we saw something like that evolve over time, in certain markets."
He pointed out that Dell PCs are already sold in some Costco stores "as an experiment" by the company.
"Everybody is looking at Dell like it is in a really bad position, and there are going to be a lot of problems. But Dell is really a successful company, [even with its present numbers], stated Mikako Kitagawa, principal analyst for Gartner Dataquest's client computing markets group.
At the same time, she cautioned that "there is a lot of room for HP to improve; Dell doesn't have space to grow."
Kitagawa noted that Dell is locked into a direct sales model that is dependent on volume enterprise upgrade sales which occurs every three or four years.
IT industry analyst Rob Enderle agreed, stating that HP has the advantage with its well established indirect retail channels where customers can examine and touch the laptops they want to purchase, much like how consumer electronics items are also bought.
Enderle adds the heretical notion within the industry that it may have been smart all along for HP to sell both direct and indirect.
"Sometimes it is better to have a flexible model, in other words, the capability of selling direct and through channels. If the one or the other surges you can ride with it. Dell being just direct, it becomes disadvantageous for them when retail surges."
Meanwhile, Warren Shiau, the Strategic Counsel's lead analyst for IT research, stated one cannot overlook how much Dell has ticked off customers in a number of areas.
"Dell's pricing strategy has not worked out as best as it could have. First there was the decision to shift up market to higher spec, higher price models. Then there was the issue of rebate/offer overload, making actual pricing somewhat confusing and rebates/offers becoming less effective."
One thing to watch is the future prospects of Kevin Rollins, president and CEO at Dell. Will he be blamed for the company's troubles and ultimately have to leave his position?
So far, principal shareholder Michael Dell has indicated a lot of confidence in Rollins, although "more extraordinary" developments might alter that, added O'Donnell.
"I still think [Dell's] future is relatively bright, and they have been doing relatively well in other regions. But the US is critical for them and it is clearly a wakeup to have this kind of situation happen."
------------------------------------------------------------------------------
Classified Ads---Help Wanted
Operations Manager


Operations Manager
Minneapolis,MN
Coordinates lease process from inception through pay off. 3+ years proven leasing account management exper.
For more info, click here

Sales

Niche Market Sales Reps.
Not limited to, but includes:
- Dry cleaning
- Phone systems for small business
- Dental office
- Physicians office
- Laundry/dry cleaning equipment
Send your resume to sclerc@highlinecapital.com EOE.
National Machine Tool Financial Corporation
|
National Tel-Med Capital
|
National Business Finance

Sales Reps
Machine tools, construction, medical equip. Top competitive comp. package Fax resume: 847-871-4209 e-mail: chris@netlease.com

www.netlease.com
National has operated as an indirect lessor for over 25 years. They are expanding three of their divisions.
---------------------------------------------------------------------------
Top Stories--October 16-20

Here are the top ten stories most "opened" by readers last week.
(1) " Broker-Vendor" Commission Chart
http://www.leasingnews.org/archives/October%202006/10-18-06.htm#points
(2) Welcome to Leasing News and Mea Culpa
http://www.leasingnews.org/archives/October%202006/10-18-06.htm#welcome
(3) Jim Burke Named CFO of Five Point Capital
http://www.leasingnews.org/archives/October%202006/10-16-06.htm#5pt
(4) Don't give up on your dream car-lease it
http://www.leasingnews.org/archives/October%202006/10-16-06.htm#dream
(5) The Best, and Worst, State Tax Climates
http://www.leasingnews.org/archives/October%202006/10-18-06.htm#tax
(6) Sales Makes it Happen—Linda P. Kester
"Questions and Answers"
http://www.leasingnews.org/archives/October%202006/10-18-06.htm#sales
(7) Cartoon---Sidney Harris
http://www.leasingnews.org/archives/October%202006/10-16-06.htm#toon
Tie
(8) Cartoon--- Here comes little Miss Perky
http://www.leasingnews.org/archives/October%202006/10-18-06.htm#toon
(8) Leasing 102--by Mr. Terry Winders, CLP
To prove intent you must "act" like a lessor and not a lender
http://www.leasingnews.org/archives/October%202006/10-16-06.htm#102
(9) Bonus for boss as Lend Lease slips
http://www.leasingnews.org/archives/October%202006/10-16-06.htm#bonus
(10) Leasing Assoc. Events-Meetings Open to All
http://www.leasingnews.org/archives/October%202006/10-16-06.htm#open
Leasing News Extra
CIT Reports Record Third Quarter Results
Susan Lyne, President and Chief Executive Officer of Martha Stewart Living Omnimedia, Inc appointed to Board of Directors
http://www.leasingnews.org/archives/October%202006/10-18-06-extra.htm
-------------------------------------------------------------------------------
Leasing 102
Vendor Support Agreements

by Mr. Terry Winders, CLP
Usually when a vendor has a high margin and fells strongly about a poor credit risk they will offer recourse to encourage the lessor to fund the transaction. Recourse is a very complex issue and therefore requires proper documentation. There are many types of recourse such as; full recourse, limited recourse, dealer participating non recourse, and rent to lease/own programs, and remarketing agreements.
Full recourse is a term that means the seller of the equipment guarantees the performance of the lessee, and if the lessee defaults, is prepared to cover the loss of the funding source. Full recourse allows some transactions that would normally be turned down to be acceptable, but the recourse document needs to be carefully drafted. The agreement must cover many points to establish where, and when, the responsibilities of both parties are effective. For instance, when does the vendor cover the loss, and most important how much? Is the recourse to cover all recovery costs or just the net present value of the unpaid lease payments? If late charges are unpaid are they included in the payoff? Who pays for the recovery costs and if a replevin action is necessary who pays the attorney and court costs. Plus who makes the decision on when to pull the plug? In addition, once the equipment is in the possession of the vendor, and it takes some time to remarket, is the balance paid to the lessor upon re-possession or after it is remarketed. If after remarketing, how long is the remarketing going to take and should a time frame be attached?
Good communication about the scope of the recourse is necessary to make sure both parties to the agreement are fully aware of what part each plays, and who has the power to make decisions.
The days of self-help repossession are long gone and it takes a replevin action to get the legal right to go after the equipment. Some States still allow self help repossession but the risk it represents, if not done correctly, make it a very poor approach. If a Lessee voluntarily surrenders the equipment even then a legal statement, defining the lessee's request you take the equipment with acceptance of continuing responsibilities, needs to be signed to have the right to obtain recover a loss.
Collection costs have raised the bar on the value of recourse today, because if the lessee defaults, the expense of repossession and remarketing add so much to the balance that if it is done correctly, and explained completely, most vendors shy away from it. The equipment must carry a high resale value to make recourse work and a tight reign on delinquency is necessary to avoid letting time slip away. Done with poor documentation a disagreement will always arise with the vendor and it will destroy a good vendor relationship.
Recourse can work if the transaction is a direct finance lease for the lessor so the only consideration is the unpaid balance and the recover costs. If the transaction is a true lease with tax lease considerations then the pay off is larger and makes it almost impossible to come out clean if a default occurs. The best way to reduce the risk is with a security deposit or increased payments in the early years to reduce the balance as soon as possible.
Once in a while the vendor will offer "Limited Recourse" to cover the first two years, or one third of the lease term, to help the lessee prove his ability to pay the lease payments. This is a lessor decision but it still required that you properly document the agreement so if a default occurs, both parties understand their responsibility.
A popular recourse arrangement is one were the vendor receives a commission on each transaction but it is held in reserve against any losses. It is called a dealer participating non- recourse arrangement. A dollar amount, or a percentage of the outstanding portfolio, is assigned so that at the end of each year any funds in the account over the selected amount can be paid out to the vendor. The incentive to the vendor is that with few or no losses he gets the full commission. This puts the vendor in the decision tract on what limited credits are acceptable. If the losses are small then the reserve handles the loss and both the lessor and the vendor are covered. However, a proper document is required just like a full recourse agreement to establish timing and cost allocations.
Rent to lease/own programs place the vendors recourse on a short time frame and the lessee's payment on an elevated payment schedule to cover the risk. These are not done for poor credits but for start ups and lessees with short histories. An example is to subtract the wholesale value of the equipment after six months of use from the selling cost. Then create a rent period for six months at a lease payment that will reduce the balance to the wholesale value. The vendor is on full recourse for the six months and then a non-recourse finance or lease program for a longer period of time is offered at a much lower payment amount. The theory is that if the lessee could make the higher payments for six months then the lower payments should be OK and by that time a good equity has been placed into the equipment lowering the risk to the lessor.
The last effort for support is to ask the vendor for remarketing. If they agree an agreement should be drafted to spell out all of the issues such as: commissions paid for the remarketing effort, time in inventory, get ready charges, insurance, advertising costs, and storage. If the commission is not at an equal par with those paid for normal inventory you can expect your equipment to be stored and probably take a very long term to sell.
Vendor support is a good program under the correct set of circumstances but should not be thought of as a way of shifting the burden of risk. Lessor's are better equipped to make credit and equipment judgments and some times good intentions can lead to loss business because usually bad credits will mean a high degree of loss for someone and as my mentor in the business said; Life is to short to do business with companies of low character.
Mr. Terry Winders has been a teacher, consultant, expert witness for the leasing industry for thirty years and can be reached at leaseconsulting@msn.com or 502-327-8666. He invites your questions and queries.
-----------------------------------------------------------------------------
_____________________________________________________
### Press Release #############################
Jack Bloom joins Z Resource Group's Financial Service Practice

Z Resource Group is pleased to announce the addition of Jack Bloom to the firm's growing financial service practice. Jack brings a strong personal history and reputation in the financial services industry. Jack focuses in the firms financial services practice working with financial services companies as well private equity and venture firms helping to build internal management teams as well as staff key senior level positions in portfolio companies.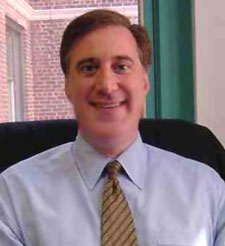 Jack Bloom
Prior to entering the search business, Jack spent 15 years on Wall Street including serving as Managing Director, and Head of the Corporate Finance Department for a middle market investment bank. He gained extensive experience with IPO's, private placements and M&A work.
For ten years, Jack was the President of a private equity backed specialty finance business that grew from a start up to $50mm in revenues and 135 employees.
In 2003-2004, Jack was an Adjunct Professor for NYU Stern School where he taught the core Foundations of Entrepreneurship course and was also Visiting Instructor for the MBA program at Beijing University in Beijing China where he taught 300 mid-career MBA Students.
Jack graduated with honors from Harvard College in 1979 and received his M.B.A in finance and corporate strategy from the MIT Sloan School of Management in 1983. He will work out of the Z's New York Office.
### Press Release ##########################
Financial Pacific Leasing Selects OSG Billing Services for Direct Billing

(The print and mail services are conducted at OSG Billing Services Automated Document Factory where they can monitor and track customers mail down to the piece level. The other services OSG Billing is providing for Financial Pacific are Web based applications that their CSR's can use at their facility. The purpose is to Communicate More Efficiently with Customers)
ENGLEWOOD, NJ – – OSG Billing Services announced an agreement to manage invoice presentment and distribution services for Financial Pacific Leasing, a small ticket equipment leasing company located near Seattle, Washington that provides leasing throughout the United States.
Financial Pacific Leasing chose OSG Billing Services to improve print and mail efficiencies along with the invoice design. The company is seeking to leverage newer technologies and to take advantage of product offerings from OSG Billing Services. The company will now have access to Web-based invoice tracking and applications such as OSG ViewSM, a customer service support tool that provides instant access to an exact copy of the invoice, empowering service personnel to provide a fast resolution to customer's billing concerns. Financial Pacific Leasing will also be utilizing OSG Dynamic MessagingSM, an online application that allows users to create invoice messages with simple word processing commands.
"Financial Pacific Leasing continues to grow to meet the equipment financing needs of our customers, while providing a high level of service and professionalism," stated Kathy Graves, operations manager and vice president. "OSG View will allow us to communicate more efficiently with our customers and assist us in providing high quality service to our lessees and brokers."
"This leasing company is committed to providing the highest-quality service to their customers," says Ron Whaley, vice president of sales and marketing for OSG Billing Services. "With improved invoice design and the ability to communicate and market through the invoice, Financial Pacific Leasing will see enhanced customer relations and an increase in revenue and brand loyalty.
About Financial Pacific Leasing
For over 30 years Financial Pacific Leasing has been an important funding source for Brokers, Vendors and Lessors helping to provide equipment leasing to businesses nationwide. As a company that takes pride in making service our first priority, we underwrite, fund and manage our own portfolio of leases.
Financial Pacific Leasing, LLC provides small ticket equipment leasing throughout the United States. The company originates and services a portfolio of equipment leases with a typical lease ranging from $5,000 to $75,000. The types of equipment we lease are very diverse, including most types of equipment purchased for business uses such as industrial, food service, data processing, vehicles, trailers, construction and maintenance equipment.
About OSG Billing Services
OSG Billing Services provides fast, accurate and dependable invoice presentment and distribution services. As a trusted partner, we advise customers on direct billing strategies to improve the overall quality of the invoice and increase customer satisfaction. With a proven-process for invoice design, set-up and production, we can get invoices into the consumers hands quickly and error-free. We guarantee it.
The services we offer include: invoice consultation and design, error-free print and mail, targeted marketing programs, an automated document factory, online invoice management and electronic bill presentment and payment. These capabilities have made OSG Billing Services an award-winning direct billing provider. Visit www.osgbilling.com or call 1-888 EASY BILL.
### Press Release ############################
International Decision Systems and U.S. Bank Expand Strategic Partnership

MINNEAPOLIS – International Decision Systems, Inc., the number one software provider to equipment finance companies, and U.S. Bank Portfolio Services, a leading back-office service provider, have announced plans for an expanded partnership. This partnership joins two market leaders in an effort to provide enhanced solutions to lessors throughout the industry.
U.S. Bank plans to supplement the portfolio management services it offers customers by expanding its use and third-party application of International Decision Systems products such as InfoLeaseâ and Rapportâ. In turn, the software provider will leverage U.S. Bank's experience and expertise to enhance relationships with current and prospective clients. Together, the two organizations will add value for equipment lessors by providing a unique, flexible solution that can be tailored to the business life cycle of any organization.
According to Ron Dolan, Global Vice President of Sales for International Decision Systems, "Demand for equipment finance is on the rise in North America and creating substantial demand for third party service providers with a lease/loan origination system that will meet the evolving needs of lessors. The expanded relationship between U.S. Bank and International Decision Systems will provide viable solutions to startup organizations who might otherwise be deterred by the high costs of infrastructure and ongoing systems administration". Dolan added, "This announcement is exciting news that will benefit many of our current and prospective customers and reflects International Decision Systems' overall strategy to broaden its reach and increase sales of its software and services through new channels. We are committed to maximizing the positive impact of this partnership for organizations providing equipment leases and loans around the world."
"We are proud of our enduring strategic partnership with International Decision Systems," said Joe Andries, General Manager of U.S. Bank Portfolio Services. "We welcome the opportunity to enhance our offerings to mutual customers. The partnership complements our experienced personnel and well-defined processes to bring forth a complete servicing solution."
About U.S. Bank Portfolio Services
U.S. Bank Portfolio Services (USBPS) is a business unit within the Business Equipment Finance Group of U.S. Bank. USBPS specializes in servicing non-bank owned assets. The organization partners with banks, investment firms, manufacturers, captives and independent lessors to offer flexible servicing solutions. USBPS also provides back-up servicing to mitigate servicer risk for investors. Visit U.S. Bank Portfolio Services on the web at usbank.com/portfolioservices.
U.S. Bancorp (NYSE: USB), with $217 billion in assets, is the 6th largest financial holding company in the United States. The Company operates 2,462 banking offices and 4,943 ATMs, and provides a comprehensive line of banking, brokerage, insurance, investment, mortgage, trust and payment services products to consumers, businesses and institutions. U.S. Bancorp is the parent company of U.S. Bank. Visit U.S. Bancorp on the web at usbank.com.
About International Decision Systems
International Decision Systems is the global leader in developing equipment finance portfolio management software and services. Headquartered in Minneapolis, Minnesota, International Decision Systems also has offices in London, Sydney, Singapore and Bangalore, India. International Decision Systems maintains the largest and most experienced global consulting, implementation, and technical support teams serving the equipment finance industry. For additional information, visit www.idsgrp.com or call 1-866-465-9393 to reach global headquarters. To reach the European office, call +44.1256-302000.
--------------------------------------------------------------------------------------
#### Press Release #############################
PayNet Unveils the Definitive Construction Equipment Credit Score
Skokie, IL – PayNet announces the release of its new Construction Equipment Credit Score, which is the most predictive score PayNet has built yet. It is expected to quickly become the industry standard for financing construction equipment, just as PayNet's Transportation Equipment Credit Score quickly became the standard in that marketplace. Developed jointly by some of the top modeling mathematicians in the world working with experienced construction credit professionals and using the largest data pool of construction equipment loans and leases ever compiled, this new score is not only empirically derived and statistically sound, but also a true credit professional's score, looking at the factors and issues that experienced lenders know drive performance in the real world.
The development process considered literally hundreds of potential variables, and while several of the traditional delinquency-based variables made the cut, there were many predictors unique to the construction industry, such as ones looking at patterns of delinquency between different times of the year, reflecting the seasonal nature of some segments. SIC code, within the construction industry, business size, and types of equipment financed are considered in the score, as are borrowing patterns, such as average transaction term, the number of lenders used and the extent to which a borrower's recent financing is with new lenders as opposed to longstanding lenders.
Interestingly, one of the most predictive variables turned out to be how long a borrower had been in the PayNet database, and it was substantially more predictive than the borrower's total time in business. Upon reflection this makes a lot of sense, as every construction business requires equipment, and while fledgling businesses may rent everything they need, they're not really in business until they acquire (and finance) their own equipment – at which point they are highly likely to be in the PayNet database, as almost all of the major construction equipment lenders are PayNet members.
"Not surprisingly, this model's performance statistics are far superior to those of commercial scores that don't focus specifically on construction equipment, because this score is built on and optimized for construction equipment transactions" says Bill Phelan, president and co-founder of PayNet. But rather than relying on the overall statistics, PayNet invites any qualified potential user of the score to request a free retro/historical analysis of how well the Construction Score actually performs on your own portfolio. Put facts to work in your truck lending business. Reduce your losses, approve more deals, approve them faster and be the first lender back with an approval, so you get to book the business.
For additional information including score statistics, a custom retro analysis, or trial access contact Tom Ware at 847-965-9800 ext. 26 or tware@paynetonline.com.
About PayNet:
PayNet, Inc. creates and delivers proprietary information products and services that improve the process of granting and managing small and medium size business loans. The SME lending market has historically been a manual process with high transaction costs and high risk. This causes lenders pain points such as low credit approval rates, inability to cross-sell, high compliance costs, high operating costs and credit losses. PayNet improves lending and managing the more than $1.5 trillion in SME loans for banks and commercial lenders. Over 150 commercial lenders are Members including eight of the ten largest finance companies, representing a majority of the net assets in the industry. Founded in 1999, PayNet Inc. is headquartered in suburban Chicago. For more information, visit www.paynetonline.com
#### Press Release ##########################

News Briefs----
Ford Reports Loss of $5.8 Billion
http://www.nytimes.com/2006/10/23/business/23cnd-ford.html?hp&ex=1161662400&en=3ea05c9093ad1059&ei=5094&partner=homepage
Fitch Revises Bank of America's Outlook to Positive; Affirms IDR At 'AA-'
http://www.fitchratings.com/corporate/events/press_releases_detail.cfm?pr_id=308353&sector
_flag=10&marketsector=1&detail=
Zions Bancorporation Third Quarter $153.7 MM
http://news.moneycentral.msn.com/provider/providerarticle.asp?feed=PR&Date=20061019&ID=6120452
Citigroup,Bank of America profits up amid rate woe
http://today.reuters.co.uk/news/articleinvesting.aspx?type=companyResultsNews&storyID=2006-10-19T202424Z_01_N19450271_RTRIDST_0_FINANCIAL-BANKS-UPDATE-2.XML&WTmodLoc=Business-C6-CompResults-2
China's biggest bank raises world's biggest IPO
http://euronews.net/create_html.php?page=detail_eco&article=386562&lng=1
As many bank earnings disappoint, stock market rally could fizzle
http://www.marketwatch.com/News/Story/Story.aspx?dist=newsfinder&site
id=mktw&guid=%7B3A478CF1-A76B-4E13-848A-68B774090158%7D
AT&T earnings leap 74 percent
http://www.ajc.com/business/content/business/stories/2006/10/23/1023attearns.html
-------------------------------------------------------------------------------

You May have Missed---
Fuel economy by car
Side by Side: http://www.fueleconomy.gov/feg/sbs.htm
Search by Class: http://www.fueleconomy.gov/feg/byclass.htm
Full Report: http://www.fueleconomy.gov/


Sports Briefs----
Parcells faced with defining moment
http://www.cowboysplus.com/topstorync/stories/102306cpcowlishawfree.38b69be.html
Patriots show signs of returning to Super Bowl form
http://www.contracostatimes.com/mld/cctimes/15825890.htm
49er QB Walter steps out of the shadows
http://www.contracostatimes.com/mld/cctimes/15821666.htm
http://sfgate.com/cgi-bin/article.cgi?f=/c/a/2006/10/23/SPGU5LU9KI1.DTL
Hawks in house of pain
http://seattletimes.nwsource.com/html/sports/2003318145_hawk23.html

California Nuts Briefs---
San Francisco Chronicle endorses Arnold Schwarzenegger for Governor
http://www.sfgate.com/cgi-bin/article.cgi?file=/chronicle/archive/2006/10/19/EDG6PKDVUG1.DTL

"Gimme that Wine"
Getting wine in sip shape Splendor in the glass: Different designs bring out the best in different varietals
http://www.sfgate.com/cgi-bin/article.cgi?f=/c/a/2006/10/20/WIG9GLQBSI1.DTL
Napa Valley Cabernet Sauvignon season kicks off
http://www.sfgate.com/cgi-bin/article.cgi?f=/c/a/2006/10/20/WIG18LR15F1.DTL
Is Nothing Sacred? Paris Mayor Auctions Fine Wines
http://www.nytimes.com/2006/10/20/world/europe/20wine.html?_r=1&ref=dining&oref=slogin
Wine Prices by vintage
http://www.winezap.com
http://www.wine-searcher.com/
US/International Wine Events
http://www.localwineevents.com/
Winery Atlas
http://www.carterhouse.com/atlas/\
Leasing News Wine & Spirits Page
http://two.leasingnews.org/Recommendations/wnensprts.htm
The London International Vintners Exchange (Liv-ex) is an electronic exchange for fine wine.
http://www.liv-ex.com/
--------------------------------------------------------------------

Bhai Dooj Day
Bhai Dooj is celebrated between brothers and sisters. On this day, sisters apply sacred tika on their brother's forehead and pray for their long life. Brothers' bless their sisters and promise to protect them from all hardships in life.
http://www.bhaidooj.org/
Cambodia: Peace Treaty Day
Commemorates peace treaty of 1901
Hungary: Anniversary of 1956 Revolution
National holiday. Also called Uprising Day of remembrance. Commemorates revolt against Soviet domination, which was crushed on November 4, 1956.
National Mole Day
Celebrated from 6:02am to 6:02pm in observance of the "mole." The "mole" is a way of counting the Avogadro number 6.02 x 120 to the 23 rd power of anything ( just like a "dozen" is a way of counting 12 of anything.) Mole Day owes its existence to an early 19 th century Italian physic professor named Amedo Avogadro. He discovered that the number of molecules are able to precisely measure quantities of chemicals in the laboratory. Mole Day is celebrated to help all persons, especially chemistry student to become enthused about chemistry, which is the central science.
www. moleday.org
http://chemistry.about.com/library/weekly/aa111602a.htm
New Zealand: Labor Day. National Holiday
Scorpio, the Scorpion
October 23-November 22. In the astronomically astrological zodiac that divides the sun's apparent orbit into 12 segments, the period October 23-November 22 is identified, traditionally, as the sun sign of Scorpio. The ruling plant is Mars (and Pluto, if Pluto is still considered a "planet.")
http://www.astrologycom.com/scorpio.html
Swallows go to Capistrano
Traditional date for swallows to depart for the winter from old mission at San Juan Capistrano,, California (They reportedly will return on March 19 th , 2004).
TV Talk-Show Host Day
To celebrate the many TV talk-show hosts who personalities, and intellects enable them to bring out the best in their guestions.
Zambia: Independence Day
National holiday in Zambia commemorates the independence of what was then Northern Rhodesia from Britain in 1964. Celebrations in all cities, but main parades of military, labor, and young organizations are at capital, Lusaka.
------------------------------------------------------------------------------

Beavers can hold their breathe for 45 minutes under water
(could not verify this. Most web sites said ten to fifteen minutes.)
http://www.beaversww.org/beaver.html
http://www.alligatorfur.com/edu/beaver.htm
http://www.beavers-beavers.com/beavers-reproduction.htm

-----------------------------------------------------------------------------

Today's Top Event in History
1824-John Stevens, age 76, designed and this day finished construction of the first steam locomotive to pull a train on a track. The locomotive could pull a 1,000 pound load at 12 miles per hour. It was operating on a circular track 220 feet in circumference on Steven's estate at Hoboken, New Jersey. It moved by means of a large gear wheel engaging a toothed rack placed on the ties between the rails. The wheels had no flanges, so to keep the train form running off the track, Stevens affixed little horizontal friction rollers on the underside chassis that pressed and rolled along the inner vertical face of the wooden beams used for rails. The 1830's saw the invention of the locomotive grow. The Baltimore and Ohio bid out the building of the first engine, which was won by Phineas Davis of York, PA, who built the "York.. In 1831, he built the first locomotive to burn coal. It was the first locomotive that had coupled wheels and a double instead of a single pair of drivers. It weighed 3.5 tons and attained velocity by gearing, using a spur wheel and pinion on one of the axles of the wheels. The only accident in which it was involved occurred on September 27,1835, as the result of a defective track. The accident killed Phineas Davis, who was riding on the locomotive.

This Day in American History
1761 - A hurricane struck southeastern New England. It was the most violent in thirty years. Thousands of trees blocked roads in Massachusetts and Rhode Island.
1813- The Americans operating the Pacific Fur Company trading post in Astoria, Oregon, turn the post over to their rivals in the British North West Company, and for the next three decades Britons dominate the fur trade of the Pacific Northwest. By the 1840s, the beaver population had dwindled, while American settlement in the area was on the rise. Unwilling to protect the Hudson Bay Company's claim to the region, the British agreed to accept American control of the territory below the 49th parallel in 1846 and ceded to the U.S. the territory encompassing the future states of Washington, Oregon, and Idaho. (see Real Facts/Snapple)
1824-John Stevens, age 76, designed and this day finished construction of the first steam locomotive to pull a train on a track. The locomotive could pull a 1,000 pound load at 12 miles per hour. It was operating on a circular track 220 feet in circumference on Steven's estate at Hoboken, New Jersey. It moved by means of a large gear wheel engaging a toothed rack placed on the ties between the rails. The wheels had no flanges, so to keep the train form running off the track, Stevens affixed little horizontal friction rollers on the underside chassis that pressed and rolled along the inner vertical face of the wooden beams used for rails. The 1830's saw the invention of the locomotive grow. The Baltimore and Ohio bid out the building of the first engine, which was won by Phineas Davis of York, PA, who built the "York.. In 1831, he built the first locomotive to burn coal. It was the first locomotive that had coupled wheels and a double instead of a single pair of drivers. It weighed 3.5 tons and attained velocity by gearing, using a spur wheel and pinion on one of the axles of the wheels. The only accident in which it was involved occurred on September 27,1835, as the result of a defective track. The accident killed Phineas Davis, who was riding on the locomotive.
1828-Birthday of Turner Ashby, Civil War Confederate Brigadier General. Stonewall Jackson's cavalry commander during Valley Campaign of 1862. Killed at New Market, VA while fighting rear guard action during Jackson's withdrawal from the Valley. His brother is buried with him and was murdered by a Union patrol in 1861 http://www.findagrave.com/cgi-bin/fg.cgi?page=grandGRid=8336
1843 - "Indian Summer" was routed by cold and snow that brought sleighing from the Poconos to Vermont. A foot of snow blanketed Haverhill NH and Newberry VT, and 18 to 24 inches were reported in some of the higher elevations. Snow stayed on the ground until the next spring. (22nd-23rd)
1844-A group who followed William Miller, who's day of reckoning did not happen the day before, began a new order and thus began the Seventh Day Adventist.
http://www.christianitytoday.com/ch/61h/61h031.html
1869-The New York Stock Exchange put memberships up for sale for the first time in its seventy-seven-year history.
1871 --Birth of Edgar J. Goodspeed, American Greek N.T. scholar. He taught at the University of Chicago 1898-1937. In 1931, he co-authored with JMP Smith "The Bible: An American Translation," better known today as "Smith and Goodspeed."
1869-Birthday of John William Heisman, football player, coach and administrator, born at Cleveland, OH. Heisman played football at Brown and Pennsylvania and began coaching at Oberlin. He moved to Akron, Oberlin again, Auburn, Clemson, Georgia Tech, Pennsylvania, Washington and Jefferson, and Rice. After his retirement, he became athletic director oat the Downtown Athletic Club in New York. The club's award to the best college football player in the country was named in his honor posthumously. Died at New York, NY, Oct 3, 1936.
1885-Formal opening of Bryn Mawr, Pa., the first college in the US to offer advanced degrees to women. http://www.brynmawr.edu/about/who_goes.shtml
1891-Birrthday of blues pianist Speckled Red (Rufus Perryman), born Hampton, GA., Died January 2, 1973. http://www.centrohd.com/biogra/p2/rufus_perryman_b.htm
http://shopping.yahoo.com/shop?d=productandid=1927171497
http://sunsite.kth.se/feastlib/mrf/yinyue/pw/SPECKL.HTM
1906 -- Jonathan Latimer birthday. American hard-boiled mystery writer, noted for his Bill Crane series, described as an "alcoholic private detective", but who represents more accurately the "screwball-comedy" school of the 1930s mystery fiction. Latimer wrote also screenplays, notably Dashiell Hammett's The Glass Key.
http://www.kirjasto.sci.fi/latimer.htm
http://www.thrillingdetective.com/crane.html
1915- 25,000 women march in NYC, demanding right to vote
1925- Here's Johnnnnnny—Johnny Carson's birthday. A long time smoker, he died from emphysema on January 23, 2005 in Malibu, California at age 79. http://www.johnnycarson.com/carson/
http://www.msnbc.msn.com/id/6504289
4531 Episodes http://www.timvp.com/carson.html
http://www.cnn.com/2005/SHOWBIZ/TV/01/23/carson.obit/index.html
1927 -- Surrealist poet Philip Lamantia born in San Francisco, California.Lamantia discovered Surrealism as a teenager. Immediately drawn to this movement, he began to write poetry and left California for New York to meet Andre Breton, who recognized his talent and began publishing his poems. Lamantia's work appeared in Breton's VVV, as well as Charles Henri Ford's View and other experimental journals. He married Nancy Peters, a surrealist poet and co-owner, with Lawrence Ferlinghetti, of City Lights Books publishers, which is still in business in North Beach, the original haven for "Beatniks."
http://www.charm.net/~brooklyn/People/PhilipLamantia.html
http://www.citylights.com
1927---Alto sax player Sonny Criss Birthday. Died - November 19, 1977.
http://www.musicweb.uk.net/encyclopaedia/c/C362.HTM
http://members.tripod.com/~hardbop/criss.html
http://members.tripod.com/~hardbop/criss_discography.html
http://www.amazon.com/exec/obidos/ASIN/B000000YVC/avsearch-musicasin-20/
103-0570268-6906239
1934-Birthday of golfer Juan (Chi-Chi" Rodriques, born Rio Piedras, Puerto Rico.
1940-Birthday of Pele ( EdsonArantes do Nascimento) famous soccer player, born Tres Coracoes, Brazil. 3 winning teams [1958, 1962, 1970].
1941—The Lend Lease Act was passed by the US Senate, giving the president authority to send material to Europe and continue neutrality in the war. http://memory.loc.gov/ammem/today/oct23.html
1941 - Walt Disney's classic animated film, Dumbo, was released to theaters. It was one of the shortest Disney full-length animations produced, at a running length of 64 minutes. Critics considered it the best of Disney's animations to date because of its heart, compassion, and skill. It was also one of the least expensive to make, costing about $950,000.
1944-In response to the Allied invasion of the Philippines at Leyte, the Japanese initiated "Sho-Go" (Operation Victory) , an attempt to counter the Allies' next invasion by heavy air attacks. Four carriers were sent south from Japanese waters to lure the US aircraft carriers away from Leyte Gulf. At the same time Japanese naval forces from Singapore were sent to Brunei Bay, spilt up into two groups and converged on Leyte Gulf from the north and southwest. The group in the north, under Vice Admiral Kurita Takeo, was to enter the Pacific through the San Bernardino Strait between the Philippine islands of Samar and Luzon. On Oct 23 Kurita lost two of his heavy cruisers to US submarine attack, and one of Japan's greatest battleships, the Musashi, was sunk in an aerial attack the next day The southern group commanded by Vice Admiral Nishimura Teiji was detected on its way to the Surigao Strait and was practically annihilated by the US 7th Fleet, resulting in serious loses for the Japanese.
1945- Dodger President, Branch Rickey, announces that Jackie Robinson has signed to play with Brooklyn's Triple A team in Montreal. The 26-year old Negro League star will be the first black player to play in organized baseball since 1884.
1947-The NAACP petitions the United Nations about racial injustices.
1947-The first Nobel Prize shared by an American husband and wife was the Nobel Prize for physiology or medicine, awarded to Dr. Carl Ferdinand Cori and Dr. Gerty Theresa Cori of the Washington University School of Medicine, St. Louis, MO, who discovered how sugar in the human system is converted into glycogen through an enzyme or biological catalyst called phosphorylase.
1951- The NAACP pickets the New York Stork Club in support of Josephine Baker, who was refused admission a week ago. After a city- convened special committee calls Baker's charges unfounded, Thurgood Marshall calls the findings a "complete and shameless whitewash of the long-established and well-known discriminatory policies of the Stork Club."Josephine Baker rummaged for coal behind Union Station and for food behind Soulard Market in St. Louis. At age 13 she was a waitress at the Chauffeurs' Club on Pine Street and danced with a minstrel band. In 1925 she went to Paris with the Revue Negre. Baker starred in the Folies-Bergere the next season and became one of France's best-loved entertainers. During WWII, she was a heroine of the Resistance, earning the Legion d'Honneur. A French citizen, she remained an activist for civil rights in the US. On her death in 1975, Baker was given an unprecedented state funeral in Paris.
1955—Top Hits
Love is a Many-Splendored Thing - The Four Aces
Autumn Leaves - Roger Williams
The Shifting, Whispering Sands - Rusty Draper
Love, Love, Love - Webb Pierce
1956-The Jonathan Winters Show was televised in New York on WRCA-TV, taped with a RCA machine and then played back for the West Coast at a later time. It was the first telecast shown in full compatible color. It also was the first video recording on magnetic tape televised coast-to-coast.
1959-Birthday of singer, satirist Alfred Matthew ( Weird Al" ) Yankovic, born Lynwood, CA.
http://www.weirdal.com/
1959 -- Charles Van Doren recants his testimony. The son of author/teacher Mark Van Doren (Allen Ginsberg, et al) originally denied to a grand jury that the TV quiz show "21" had supplied him with questions and answers in advance. His confession was front page news and a shock to the American public that had made the television show more popular than "Who Wants to Be a Millionaire" of today. It also made all television games suspect and the medium itself.
1961-The fist jazz composition to appear on the Top 40 charts was pianist Dave Brubeck's instrumental "Take Five, which entered the Top 40 popular music charge published by the trade newspaper. It eventually reached 25.
http://www.cdlagoon.com/8910978.html
http://www.schirmer.com/composers/brubeck_bio.html
http://www.duke.edu/~smt3/brubeck.htm
1961 - Dion's "Runaround Sue" was the #1 U.S. single. It remained at the top for two weeks until being knocked off by Jimmy Dean's "Big Bad John".
1962—Birthday of my cousin Douglas Richard (Doug) Flutie, football player, born Manchester MD. Heisman Trophy winner [1984]; CFL: British Columbia Lions [1991 record: passing yards gained in a season: 6,619]; NFL: Buffalo Bills, San Diego Chargers. Today he is a sportscaster.
1962-Twelve-year old Steveland Morris Judkins, renamed Little Stevie Wonder, records his first single, "Thank you for Loving Me All the Way," for Motown Records. The record doesn't do anything but he is billed as the twelve year old genius.
1963—Top Hits
Sugar Shack - Jimmy Gilmer and The Fireballs
Be My Baby - The Ronettes
Busted - Ray Charles
Love's Gonna Live Here - Buck Owens
1965--The Byrds' "Turn! Turn! Turn!" is released.
1965-The Temptations enter the Hot 100 for the seventh time with "My Baby," which will reach #13 in eight weeks on the chart.
1966-The Yardbirds and Country Joe and the Fish at the San Francisco Fillmore.
1970 - 'Lady Soul', Aretha Franklin, won a gold record for "Don't Play that Song".
1971-Walt Disney World opens in Orlando, Florida, 16 years after Disneyland opened in Anaheim, California. Disney World, featuring rides and characters from Disney's beloved movies, would later include EPCOT Center (which opened in 1982), based on Walt Disney's vision of a Utopian planned community. (EPCOT stands for Experimental Prototype Community of Tomorrow.) The Walt Disney Company launched a real planned community, Celebration, Florida, in 1996.
1973-Eight impeachment resolutions were introduced in the House, even as President Nixon announced he would turn over the subpoenaed Watergate tapes.
1975 - Elton John's Los Angeles concert was sold out at Dodger Stadium. It was the finale to his concert tour of the western U.S.
1975- In a fitting finish to one of the most classic World Series ever played, the Reds beat the Red Sox in a thrilling Game 7 victory, 4-3. Joe Morgan's ninth inning looping single scoring Ken Griffey proves to be the decisive hit.
1976 - Chicago's hit single, If You Leave Me Now also made it to the record charts top spot on this date, and remained Number 1 for 2 weeks.
1979—Top Hits
Rise - Herb Alpert
Pop Muzik - M
I'll Never Love This Way Again - Dionne Warwick
All the Gold in California - Larry Gatlin and The Gatlin Brothers
1983- A suicidal terrorist attack on American forces in Beirut, Lebanon, killed 240 US personnel when a truck load TNT was driven into and exploded at US Headquarters.
1987 - Thirteen cities in the southeastern U.S. reported record low temperatures for the date. It marked the sixth record low of the month for Greer SC and Columbia SC, and the ninth of the month for Montgomery AL. Showers and thunderstorms deluged Corpus Christi TX with five inches of rain. Winnemucca NV reported their first measurable rain in ninety-two days, while Yakima WA reported a record 96 days in a row without measurable rainfall.
1987—Top Hits
Lost in Emotion - Lisa Lisa and Cult Jam
U Got the Look - Prince
I Think We're Alone Now - Tiffany
Fishin' in the Dark - Nitty Gritty Dirt Band
1988 - Denver, CO, reported their first freeze of the autumn, and Chicago, IL, reported their first snow. In Texas, afternoon highs of 93 degrees at Austin and San Antonio were records for the date.
1989 -Up to 3 feet of snow fell in the mountains around Lake Tahoe with 21 inches at Donner Summit. Locally heavy rains in the San Francisco area caused numerous mudslides, adding insult to injury for earthquake victims. Thunderstorms in northern California produced 3.36 inches of rain at Redding to set a 24 hour record for October. A storm moving out of the Gulf of Alaska brought rain and high winds to the Central Pacific Coast Region. High winds in Nevada gusted to 67 mph at Reno, and thunderstorms around Redding CA produced wind gusts to 66 mph.
1990-Motorola announced it had developed technology to send data at high speeds within office buildings using digital radio transmission. The technology, powerful enough to transmit anywhere in a large building, would allow companies to move computers from one office to another without laying new wiring. While wireless communication for all kinds of computer devices became common in the late 1990s, most companies continued to rely on cable to connect in-office, desktop computers. The wireless telephone and communicator business is now bringing wireless capabilities further with longer distances of source available.
1993 - After his winning home run gave the Blue Jays the win, Joe Carter stepped on home plate and touched off a SkyDome celebration. The Toronto Blue Jays beat the Philadelphia Phillies 4 games to 2 in the World Series to win the title for the second year in a row.
2002-- Lou Gehrig's consecutive games streak being broken by Cal Ripken Jr. in 1995 is voted as baseball's most memorable moment by the fan participating Major league baseball and MasterCard promotion. Hank Aaron breaking Babe Ruth's all-time home run record, Jackie Robinson becoming the first black to play in major league baseball, Mark McGwire breaking Roger Maris' single-season home run record and Lou Gehrig's farewell speech were also in the top five events selected by the fans.
2005-- For 14th time in World Series history, a walk off home run ends Game 2 as Scott Podsednik's ninth inning blast at Chicago's U.S. Cellular Field beats the Astros, 7-6. In 1960, Hall of Famer Bill Mazeroski was the first player to accomplish the feat as his game-ending homer makes the Pirates World Champions.
2005-- On the verge of the first World Series game in Texas, much to the chagrin of the Astros, MLB rules Houston must play Game 3 of the Fall Classic with its Minute Maid Park roof open. During the regular season, the team had a much better record (38-17) when ballpark was enclosed than in games started in open air (15-11) .

World Series Champions This Date

1910 Philadelphia Athletics
1993 Toronto Blue Jays

Baseball Poem
by Rudyard Kipling
If you can keep your head when all about you
Are losing theirs and blaming it on you;
If you can trust yourself when all men doubt you,
But make allowance for their doubting too;
If you can wait and not be tired by waiting,
Or, being lied about, don't deal in lies,
Or, being hated, don't give way to hating,
And yet don't look too good, nor talk too wise;
If you can dream - and not make dreams your master;
If you can think - and not make thoughts your aim;
If you can meet with triumph and disaster
And treat those two imposters just the same;
If you can bear to hear the truth you've spoken
Twisted by knaves to make a trap for fools,
Or watch the things you gave your life to broken,
And stoop and build 'em up with wornout tools;
If you can make one heap of all your winnings
And risk it on one turn of pitch-and-toss,
And lose, and start again at your beginnings
And never breath a word about your loss;
If you can force your heart and nerve and sinew
To serve your turn long after they are gone,
And so hold on when there is nothing in you
Except the Will which says to them: "Hold on";
If you can talk with crowds and keep your virtue,
Or walk with kings - nor lose the common touch;
If neither foes nor loving friends can hurt you;
If all men count with you, but none too much;
If you can fill the unforgiving minute
With sixty seconds' worth of distance run -
Yours is the Earth and everything that's in it,
And - which is more - you'll be a Man my son!
Rudyard Kipling (1865-1936)
Kipling is said to have written the poem 'If' with Dr Leander Starr Jameson in mind, who led about five-hundred of his countrymen in a failed raid against the Boers, in southern Africa. The 'Jameson Raid' was later considered a major factor in starting the Boer War (1899-1902).
----------------------------------------------------------------------
SuDoku
The object is to insert the numbers in the boxes to satisfy only one condition: each row, column and 3x3 box must contain the digits 1 through 9 exactly once. What could be simpler?
http://leasingnews.org/Soduku/soduko-main.htm
--------------------------------------------------