Operations Manager
Minneapolis,MN
Coordinates lease process from inception through pay off. 3+ years proven leasing account management exper.
For more info, click here

Wednesday, October 25, 2006

(New name and logo of former "Equipment Leasing Association.")
Headlines---
Classified Ads---Senior Management
ELFa Convention Report
Another Alignment at Key, this time: Larkin
Cartoon---Three Glasses of Water
Annual State of the Industry Report not clear
Classified ads---Help Wanted
Sales makes it Happen---"Communication"
by Linda P. Kester
Nigerian eMail Conference
The Leasing Sourcebook
Leasing Assoc. Events-Meetings Open to All
Dresdner Kleinwort/Equilease $100 Million
Fitch:U.S. Equip. Lease ABS Outlook Cloudy
The Alta Group IT Study Released
Sterling Financial Third Quarter Good News
IMAP appoints new Pres. at Mannheim meeting
News Briefs---
You May have Missed---
Sports Briefs---
"Gimme that Wine"
Calendar Events
Snapple Real Facts
Today's Top Event in History
This Day in American History
Baseball Poem
This issue:
Excerpt from Linda P. Kester new book to be published —
This Friday: Bob Teichman, CLP, on " Dancing with ELFa."
and Steve Chriest is back with "Selling Up."
######## surrounding the article denotes it is a "press release"
-------------------------------------------------------------------------------

Classified Ads---Senior Management
Va Piano Vineyards, Walla Walla, Washington *
These job-wanted ads are free. We also recommend to both those seeking a position and those searching for a new hire to also go to other e-mail posting sites:
http://64.125.68.91/AL/LeasingNews/Classified.htm
In addition, those seeking employment should go to the human resource departments on company web sites for funders, captive lessors, and perhaps "broker-lessors."
To place a free "job wanted" ad here, please go to:
http://64.125.68.91/AL/LeasingNews/PostingForm.asp
Atlanta, GA
Commercial Finance and Leasing expert with proven success in the transportation finance industry. Working directly with company Presidents to develop national transportation programs.
Email: mll1946@comcast.net
Atlanta, GA
Experienced leasing exec looking for next challenge. Various asset types, deal sizes and channels. Turn-around or expansion opportunity.
Email: akimicata@mindspring.com
Baltimore, MD
25 year veteran of commercial and equipment leasing seeking a senior management position with leasing or asset based financing company in the southeast (Florida preferred)
Email: kellogg_md@yahoo.com
Chicago, IL
25 + yrs. exp. 18 w/ two captives. Currently SVP captive started for Japanese multi-national distributor. Looking to do same w/another mfg. or distributor.
Email: pilot13@sbcglobal.net
Denver, CO
Fortune 500 GM/SVP wants to team up with aggressive lender looking for Western expansion mid-market equip. finance/leasing. 20+ years experience within Rocky Mountain/Southwest and Ca markets.
Email: legal@csotn.com
Hope, NJ
25 years in optimizing call center operations, collections, billing, and back end revenue generation. Experienced in $7 + billion dollar portfolios. Verifiable achievements.
E-mail: cmate@nac.net
Irvine, CA
Credit executive, portfolio manager and syndication facilitator. Extensive business building experience in small and mid-ticket operations. Highly innovative. Fortune 100 audit and technology skills. Bottom-line manager.
Email: lenhubbard@bigfoot.com
Jacksonville, FL
15+yrs Collections/Customer Service Expert. InfoLease, CARMS, managed staffs excess 100 VERY successfully - will relocate WITHIN Florida for right position ~ SIMPLY THE BEST
Email: rafftink@aol.com
Lawton, OK.
Twenty years, I have been the President of Cash Financial Services. I sold my loan portfolio.
Resume.
http://www.geocities.com/bobbybenmoore/
email: bobmooreok@email.com
Long Island, NY
Degree Banking/Finance. 13 years leasing exp. Now prez young leasing company where promises were not met. Interested in joining established firm with future.
Email: bob33483@yahoo.com
New York, NY, NJ, Ct Tri-State
Top Exec. middle and big ticket, top skills treasury, funding, ops, transaction detail, syndication, ready to max profit, help build quality operation. right now!
E-Mail: leasefinance@optonline.net
Orange County, CA
25+ years experience large ticket equipment finance companies and commercial banking. Operations, documentation, legal, credit, workouts, portfolio management. $2+Billion portfolio. Seeking CFO, COO or similar.
Email: finance1000@cox.net
Philadelphia, PA
27 yrs. exp. sales, ops., credit, strategy, P&L mngmet. Most recently created & executed the biz plans for 2 highly successful Bank-owned small ticket leasing subsidiaries.
email: mccarthy2020@comcast.net
Portfolio Management Consultant ;
25+years experience in Collections, Customer Satisfaction, Asset Management, Recoveries, Continuous Process Improvement, Back end Revenue Generation, Cost per Collection Analysis. $5+Billion Portfolio expertise.
Email: efgefg@rogers.com
Salt Lake City, UT
GM in Sales, Marketing & Operations for Several technology captives. Seeking new adventure in Western States. Consultant of full time.
Email: stevegbdh@hotmail.com
San Francisco, CA
25 years experience w/global leasing company, sales,marketing,business dev., P&L responsibility, asset mgmt, brokering and re-marketing. Interested in joining an est. firm with a future.
Email: rcsteyer@yahoo.com
Sausalito, CA
Sr. Corp. officer, presently serving as consultant, fin. service background, M&A, fund raising, great workout expertise, references.
Email: nywb@aol.com
Syracuse, NY
Int. equip. leasing exec. 25 yrs global P&L sr. mngt., including corporate turnarounds, strategic planning, new biz dev., structure finance, contract neg., vendor leasing specialist.
Email: jimh356094@aol.com
Tampa, FL
20+ yrs small/middle ticket finance, operations/ sales management exper. Outstanding record of revenue enhancement, operational improvement and team development.
Email: rlindcpa@earthlink.net
Wilmington, DE
Over 15 years experience managing Credit, Risk Management and Fraud operations for large Financial Institution. Proven Results. Anywhere between NYC and DC for right opportunity.
Email: cklous@comcast.net
For a full listing of all "job wanted" ads, please go to:
http://64.125.68.91/AL/LeasingNews/JobPostings.htm
*http://www.vapianovineyards.com
[headlines]
-------------------------------------------------------------

Convention Report: Cracks in Small Ticket Portfolio Quality?
1. Larkins: "The Precipice of Change"
---Former Democratic Congressman Bentsen Details Strategic Plan
ELTnews
(From the Equipment Leasing and Finance Association, formerly Equipment Leasing Association, conference in Palm Desert, California.
While not signed, probably written by Matt Philbin, Director-Editorial Services.
Monday's Small Ticket Business Council Meeting used technology to get at some of the core issues facing small ticket lesssors. Sponsored by De Lage Landen, the packed session featured a panel of experts prepared to lead discussions on a variety of issues, but those issues were chosen by attendees. Selecting from a list of topics, attendees decided which were of the most concern to them, answering via hand-held keypads. The results were tabulated in realtime and displayed on the screen at the front of the room.
The technology allowed the moderators to ask questions of the audience and receive the answers within seconds. For example:
56% of attendees were from bank-owned companies; 27% from independents. 43% of their companies were more than $250 million in size.
Of the topics offered for discussion the top three were, portfolio quality, receiving 19%; and new business volume and the "consumerization" of small ticket leasing were each tied at 17%.
2. Portfolio Quality—
46% of attendees said portfolio quality is showing signs of weakness, compared to 37% who said they're seeing no change, and 18% who said it is improving. Asked to elaborate, one attendee admitted the signs of weakness are "nothing earth-shattering, but we just can't maintain the stellar performance of the last few years." Another agreed that quality is "just too good." Transportation lessors said that high fuel costs have impacted their portfolios. Panelist Tom Ware of Paynet said his company's data shows delinquencies up from their level a year ago.
Asked which small ticket segment is most likely to have trouble in 2007, the top three selected by attendees were retail (34%), office imaging (20%), and manufacturing (20%). Attendees' prognosis for retail was driven by an acknowledgement of the slowdown in consumer spending. However, when asked if they were increasing their provisioning, attendees from this market mainly said no, although a couple said their companies use dynamic provisioning.
In his Monday address to attendees at the ELFA Annual Convention in Palm Desert, California, Chairman Paul A. Larkins said that, "Our Industry is on the precipice of change."
Certainly, he said, it's been a good time for equipment leasing and finance. Companies are growing and portfolios are healthy, according to ELFA's 2006 Survey of Industry Activity. "Overall we have healthy numbers," Larkins said, "but there is a red arrow in there...our pretax spreads."
It's a complaint you'll hear over and over at the Convention--margins are thin and getting thinner. Said one attendee, "We're doing more business than we did four or five years ago, and we're making less money."
"At the current rate of margin erosion," Larkins joked, "I figure that by 2020, we'll be paying our clients to do business with us." Even some of the healthier aspects of lessors' business may be harming margins. "Charge offs are very low right now. But is it sustainable? Or desireable? A riskless horizon can convince us that pricing doesn't matter."
Lessors are standing at another precipice: regulation. "Regulation touches our business at some point," he said, Some people don't believe the Basel II Accords are coming here, and think they're just a European problem. But they are coming, and they'll affect more than just banks." Lease accounting also will change, he said, noting that FASB and IABC have finally put FAS 13 on their agenda.
Finally, Larkins addressed the "human capital" issue. Equipment leasing and finance, he said, is a "graying industry." There is a lack of young talent coming in. "We are trading gray in this industry," he said, "trading bodies back and forth between the companies in this room."
In Tuesday morning's general session , ELFA President Kenneth E. Bentsen, Jr. delivered his first report to the membership. Since joining the association in April, he said, he's been on a "listening tour," making 15 trips to meet with more than three dozen member companies to learn about their businesses and their relationship with the association.
Simultaneously, ELFA "undertook a very high level qualitative survey of our membership to try and really understand what members of all shapes and sizes were thinking as it relates to the market place, their role in it, and the association, and its necessary role and function."
3. The key conclusions:
--Our membership is engaged in a dynamic sector of finance, which is highly efficient and critical to the financial, and manufacturing supply chain.
--This sector is more broad and wide than it was even just a few years ago, and may well be larger than we think. --This sector is not well understood by the outside world including even customers, and too often subject to scrutiny without sufficient allies.
--The association needs to be flexible, fluid and focused on external constituencies.
--The relationship and functions of the association need to be more closely aligned with member companies and the direction they are headed.
A further meeting with association staff produced a new core mission:
"We are a forum for industry development; a platform to advocate on behalf of the industry; and the principal source of industry information."
Based on this and other information, the Executive Committee adopted a new strategic plan. "If the plan is predicated on one theme that theme is change," Bentsen said. Accordingly, the plan stresses:
--Establishing the industry's identity and worth. "If we do anything," Bentsen said, "we must establish our brand to the outside world. It is the sine qua non of our strategy." ELFA will therefore take a number of steps "to enhance our efforts to better define ourselves on Capitol Hill, in the states, among regulators, the media, and the public," he said.
--Further improving, broadening and disseminating ELFA's
research. "We have good research," Bentsen said, but "we need to make sure it truly captures our economic footprint, which is why we are undertaking efforts to better define the equipment finance marketplace and its true size and breadth."
--Re-establishing communications as a key function in the association. This includes selling the industry's brand to Wall Street analysts and the media.
--Changing ELFA's business and professional development function "to achieve our goal of timely and relevant programming," Bentsen said. Business development and professional development will be separated and each will have task forces to review its programming to make sure it is meeting the members' needs.
--Enhancing member relationships and improving internal communications to broaden ELFA's reach and relevance. "In addition we seek to enhance member involvement in association direction. Going forward I think it is important that our leadership is more directly involved in day to day affairs, in the office, and as our emissaries. We work for you, and we need to have your involvement and direction," Bentsen said.
--Positioning ELFA as the "standard bearer of the highest business and professional standards." To that end the Code of Fair Business Practices was updated, and the Principles of Fair Business Practices introduced.
[headlines]
---------------------------------------------------------------

Another Alignment at Key, this time: Larkin
Larkins to Head New Key National Finance Group
October 9th , KeyCorp announced several alignments: Adam Warner became president and COO of Key Equipment Finance's commercial leasing services business, Karen Larson to remain the president and COO of Key Equipment Finance's global vendor services unit, Steve Dixon to oversee the company's syndication and leveraged leasing services and then on October 18th, J. Georgelas senior vice president and director of Capital Markets within Key Equipment Finance.
Yesterday KeyCorp announced that Paul A. Larkins, president and chief executive officer of Key Equipment Finance, has been selected to lead the company's new Key National Finance group.

Paul A. Larkins, president/CEO
Key National Finance is comprised of Key's businesses with a national, and in the case of equipment finance global, scope which includes Key Equipment Finance, Key Education Resources, Key Business Services and Key Recreation Lending and Auto Finance.
"By bringing these businesses together, we will be able to more effectively deliver products and services that meet our consumer and commercial clients' needs," said Thomas W. Bunn, vice chair, KeyCorp National Banking. "Paul Larkins was the natural choice to head this group. He has a proven track record of growing national businesses, while delivering impressive results year after year."
It also may be that the bank is position Key National Finance in a a position to sell or have investors spin into a new entity. Only history will tell us the motivation, as today all are denying this is one of the intentions.
Here is the official realignment:
Key National Finance's executive team will be comprised of Steve Dixon, managing director for Key Equipment Finance's lease advisory and distribution services; Karen Larson, president of Key Equipment Finance's global leasing services; Adam Warner, president of Key Equipment Finance's commercial leasing services; Grant Skeens, president of Key Recreation Lending and Auto Finance; Richard Vonk, president of Key Education Resources; and Robert McCambridge, president of Key Business Services.
"I am excited about the opportunity to bring together four extremely successful, top-performing businesses within Key, and I'm confident that the synergies we'll see from this alignment will benefit each business, as well as our clients," said Larkins. "I am impressed by the expertise and success of each member of the leadership team. This truly is an all-star executive team and I am looking forward to working with all of them."
Combined, Key National Finance represents four business units with more than $28 billion in managed assets and nearly 1,400 employees.
Keycorp stock has been up and down and thus joins the Leasing News list of stock to watch:
http://www.leasingnews.org/#friday
[headlines]
------------------------------------------------------------------------------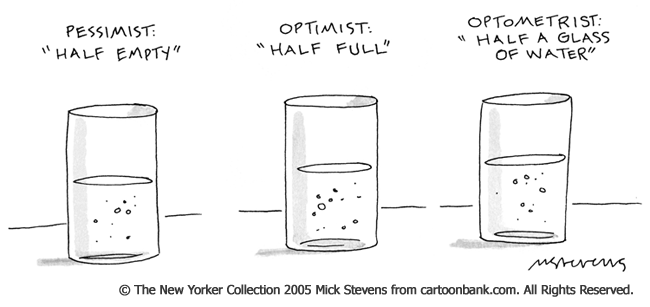 [headlines]
---------------------------------------------------------------

Annual State of the Industry Report not clear
by Christopher Menkin
The annual State of the Industry (SOI) taken by the new Equipment Leasing and Finance Association appears lop-sided in favor of the very large leasing companies and thus appears off center. It does not follow the associations own MLI Index, taken from now 25 members. This report allegedly was from the responses of 126 member companies, and managed by PricewaterhouseCoopers, LLP. Let's look at the employment figures, which indicate a discrepancy, and certainly do not reflect the total number of employed in the industry as compared to Leasing News lists (albeit not complete, but with the information to date, there is a lot more than 19,000 employed in this industry world wide (this report has world wide information from members.)
"The total number of full-time equivalent employees (FTEs) is 19,818, a decline of 7.3% from last year's employee total of 21,390. Middle market lessors contracted their workforce by 22.1%, whereas small ticket lessors slightly increased their workforce by 1.9%" Perhaps this information is misleading when viewing where the statistics are coming from. This appears evident from the "New Business Volume by Category:"
Large companies doing large deals still dominates (83.5%) of total volume was from companies with over $1 billion in annual volume and over 62% of volume was in the middle and large ticket segments."
These two graphs taken from the report speak loudly to the issue that basically it is the "few" from the report who are doing the "most" in dollar amounts, which influences the results of the report.
"Large ticket lessors manage $14.7 million per FTE (full-time equivalent employers) while micro ticket only handles $.07 million. Moderate sized lessors with between $250 million and $1 billion in new business volume improved productivity to$12.9 million, outperforming lessors with over $1 billion in new business volume who manage just $8.6 million."
"Total numbers of small ticket applications submitted was 623,851 and total dollars submitted was $21.3 billion. On average, 61.2% of those dollars were approved and 43.8% of them were funded or brokered."
"Income before taxes as a percentage of revenues was 27.5%, an average of all respondent's pre-tax income weighted by their total dollar new business volume."
"The average charge-off is 1% of the average net lease receivables balance, a healthy decrease from last year's 1.5%. Charge-offs are at their lowest levels since 2001."
The State of the Industry Report, published by the Equipment Leasing & Finance Foundation will debut at ELA's Annual Convention. Foundation donors will receive a pre-release copy; all others may purchase the study for $200, after its release, through the Foundation library at
www.Leasefoundation.org
[headlines]
------------------------------------------------------------------------

Classified Ads---Help Wanted
Operations Manager


Operations Manager
Minneapolis,MN
Coordinates lease process from inception through pay off. 3+ years proven leasing account management exper.
For more info, click here

Sales

Niche Market Sales Reps.
Not limited to, but includes:
- Dry cleaning
- Phone systems for small business
- Dental office
- Physicians office
- Laundry/dry cleaning equipment
Send your resume to sclerc@highlinecapital.com EOE.
National Machine Tool Financial Corporation
|
National Tel-Med Capital
|
National Business Finance

Sales Reps
Machine tools, construction, medical equip. Top competitive comp. package Fax resume: 847-871-4209 e-mail: chris@netlease.com

www.netlease.com
National has operated as an indirect lessor for over 25 years. They are expanding three of their divisions.
[headlines]
---------------------------------------------------------------

Sales Make it Happen
"Communication Skills"
by Linda P. Kester
This is from Linda Kester book to be published soon. The advance copy received by Leasing News was the size of a "pocket book" and spiral bound, with the articles numbered, as reproduced below.
The purpose was not only to use the information in the book, but as a "reference." To me it is like "one day at a time:" you open it each business day at random or using the numbers as a date of the day. It gives you a nugget each time you open it. You not only learn but get reminded by using it "one day at a time."
It should be a "best seller."
Kit Menkin, editor
108
Communication skills
Four simple ways to improve your communication skills.
1. Let The Other Person Do Most Of The Talking
Letting the other person do most of the talking will demonstrate a willingness to listen and respond appropriately to what is being said. When the other person leads the conversation, make "course corrections" politely and seamlessly as needed. Do not be silent - be subtle. Do not sit quietly – sit captivated.
2. Encourage Others To Talk About Themselves
Now that you've got them talking, encourage them to talk about themselves. Whether or not they are willing to admit it, most people love talking about themselves. A true sense of what people are about can be gained by listening to them talk about themselves.
3. Be A Good Listener
Good listening involves verbal and nonverbal communication. This includes acknowledging that you are listening verbally with a "yes" and through body language, like a nod and eye contact. There is a major difference between hearing and listening. We hear the sounds, but must learn to listen to the words and the meaning or context behind them. Pay attention to what is being said and how it is being said. Listen and learn.
4. Talk In Terms Of The Other Person's Interest
Now that you have engaged them in conversation, encouraged them to open up and listened to what they have to say, talk to other people in terms of what interests them. Mentioning what you have learned, or expressing a concern about something they have said, is important to them. Talk about topics or subjects that you know they will find interesting.
5. Quick reminder : write these 4 tips down before meeting with someone to remind yourself to apply them and you'll see an immediate difference in what you get accomplished - even with your toughest critic.
Linda Kester helps leasing companies increase volume. For more information visit www.lindakester.com . Questions, contact: Linda@lindakester.com

[headlines]
----------------------------------------------------------------

Nigerian eMail Conference
For years Leasing News was passing on the "Nigerian type" leasing e-mails and stories of those in the industry who have fallen for it. If you ever wonder about why you get so many, even today:
Previous stories:
http://www.leasingnews.org/Conscious-Top%20Stories/Nigeria_lawFirm.htm
[headlines]
-------------------------------------------------------------

The Leasing Sourcebook
A reader asked where they could obtain a current book on all leasing companies in the United States, remembering there was a publication called "The Leasing Sourcebook," published by BIBLIO.TECH.
Barbara Low started this publication in 1983. The last edition was 2001. She has since retired. She was a regular reader of Leasing News, until this year, when she said most of her time now was spent with her grand kids.
The Equipment Leasing Association published a "Who's Who in Equipment Leasing." The last edition appears to have been in 1997 (we have a library of association magazines, many from D. Paul Nibarger, CLP collection.)
The various associations also have lists, but they are usually their members or from advertisers who pay to be listed. Leasing News has various lists, but the best source today for the United States and other countries is "The World Yearbook."
http://leasingnews.org/Ads/Current Ads/WLY.htm
[headlines]
-------------------------------------------------------------------------

Leasing Association Events-Meetings Open to All
October 31,2006
Charlotte, North
The National Funding Association-Charlotte will host a networking luncheon at The Palm on October 31, 2006; doors open at 11:30 am. Our speaker will be John Silvia, Chief Economist, Wachovia Corp. Details and Registration Form will be posted on the Calendar Page.
National Funding Association, Inc.
Networking Financial Professionals Across America Since 1991
404 M.H. Camp Hwy, Suite 100
Grover, NC 28073
Phone: 704-937-7224
Fax: 704-937-7358
info@nationalfunding.org
www.nationalfunding.org
------------------------------------------------------------------

National Association of Equipment
Leasing Brokers
Eastern Regional Meeting
November 3-4, Atlanta, Georgia

Renaissance Concourse Hotel
One Hartsville Centre Parkway
Atlanta, GA 30354
This year's meeting boasts 40 exhibitors that you can meet with face to face in addition to the networking opportunities and education being offered!
For those members who have not yet redeemed their $50 Member Benefit Voucher, this would be a great time to redeem it with your registration before it expires on December 31, 2006. If you haven't registered yet – Send It In Today! Don't miss out on your chance to meet with all of these exhibitors!
2006 Eastern Regional Exhibitors
ACC Capital Corporation
AdvanceMe, Inc.
Allegiant Partners Incorporated
Always Funding
Amerisource Funding
Balboa Capital
Bank of the West
Baystone Financial Group
Bibby Financial Services, Inc.
Blackstone Equipment Financing L.P.
Bryn Mawr Funding
Credit Union Services, Inc.
Dakota Financial, LLC
Enterprise Funding Group
Equipment Finance Partners
Evans National Leasing, Inc.
Financial Pacific Leasing
Firstlease, Inc.
First Prime Capital, LLC
Fortran Group International, Inc.
Government Leasing Company
Greystone Equipment Finance Corporation
Key Credit Corporation
LEAF Financial Corporation
M & T Bank
Marlin Leasing Corp.
NetBank Business Finance
Padco Lease Corp.
Pawnee Leasing Corporation
Pentech Financial Services, Inc.
Performance Capital Corporation
Pioneer Capital Corp.
Preferred Business Solutions
Standard Professional Services, LLC
SunBridge Capital, Inc.
TEAM Equipment Leasing, Inc
Tetra Financial Group, LLC
TimePayment Corporation
U.S. Bancorp Manifest Funding Services
Union Capital Partners
Register for the NAELB Eastern Regional Meeting now to have your voice heard
and set the content relevant to your needs!!!
Don't miss the fun at the Hawaiian themed opening reception with prizes for the best Hawaiian shirt and the limbo contest !
And...NEW MEMBERS who join the NAELB and attend the regional, get the rest of this year's membership free plus a $50 credit towards their 2007 dues.
REGISTRATION FEES
All registrations must be received by the office no later than October 24, 2006. After this date, you must register on-site. On-site registrations will also be an additional $25.
Member

Non-Member

_ Broker Member $99.00
_ Broker Additional Member $99.00
_ Associate Member $235.00
_ Associate Additional Member $175.00
_ Funder Member $235.00
_ Funder Additional Member $175.00
_ Broker Non-Member $125.00
_ Broker Additional Non-Member $105.00
_ Associate Non-Member $250.00
_ Associate Additional Non-Member $200.00
_ Funder Non-Member $250.00
_ Funder Additional Non-Member $200.00
ROUND TABLE DISCUSSION TOPICS
Round Table Discussions have been added to this year's agenda in lieu of educational sessions. Below is a list of possible topics for these round tables. Please select 10 discussion topics you would like to have on the agenda for the Western Regional. The top selections will be discussed at the meeting.
_ Adding Value to Client and Vendor
Relationships
_ Additional Sources of Income
_ Advertising: The Good, the Bad, and the
Really Bad
_ Building a Non-Vendor Based Brokerage
_ Business Networking Ideas That Work
_ Commitment Fees: When Are They Earned
and When Are They Not
_ Competing with the Banks, Captives and
Large Lessors
_ Direct Mail and E-mail Marketing
_ Do They Pass the Smell Test: Quick Due
Diligence
_ Establishing Broker/Funder Relationships with
Local Banks
_ From Brokering to Discounting: Is It Right For
You?
_ Marketing Techniques That Work
_ Marketing to Your Existing Base
_ Niche vs. Generalization/Local vs. National
_ Office Automation
_ Overcoming the Rate Issue
_ Pre Qualify or Disqualify Potential Prospects
_ Recognizing Fraud
_ Recruiting, Hiring & Training Sales People
_ Referral Fees to Vendors
_ Sales Rep Compensation
_ Structuring Deals to Enhance Profits
_ Successful Trade Shows: What Works, What
Doesn't
_ Telemarketing: Success and Failure Stories
_ Uncovering New Market Niches
_ Using Trade Shows to Generate Business
_ Vendor Agreements: Do They Work or Are
They Worthless
_ What Every Broker Should Know About the
Internet
_ Winding Down the Business: Sell, Merge or
Close
Registration form, click here: |
http://leasingnews.org/PDF/2006EasternRegionalRegistrationForm.pdf
---------------------------------------------------------------
November 8, 2006
Arizona Equipment Leasing Association
Join Us For
Bowling With The Leasing Pros
Meet Your Funders: Each Funder Will Have The Floor For
5 Minutes To Cover Their Unique Programs
WHEN: Wednesday November 8, 2006

WHERE: AMF CHRIS CHRISTOWN LANES
TOWN 1919 West Bethany Home Road
(SW Corner of 19 19th th Ave. & Bethany Home Road)
Phoenix, AZ 85015
602 602-249 249-1715

TIME: 5 5-6 PM Meeting and Networking
6 PM Bowling, Pizza and Beer

Cost: $20.00
Includes: Meeting, 3 games, Shoe Rental, Pizza,
Beverage and Awards
To RSVP your spot and for additional information, click here.
---------------------------------------------------------------
UAEL Nort Atlantic Regional Event
UAEL Northeast Region
Networking Lunch

Friday, December 1, 2006
12:30 PM

Cafe Italiano Ristorante
14 Sylvan Avenue
Englewood Cliffs, NJ 07632
201-461-5041

A GREAT Opportunity to Network with Industry Peers - Join us for lunch!
REGISTER NOW:
This is a no host lunch
Register Online at the UAEL website
Please contact Gina Iacono, Westover Financial, Inc.
Phone 718-728-0684 or Email gina@westoverfinancial.com .
To opt out of UAEL promotional emails please reply back to this email address info@uael.org
UAEL
78120 Calle Estado #201
La Quinta, CA 92253
---------------------------------------------------------------
UAEL North Central Regional Event
Chicago Christmas Party
"Mingle and Jingle"
Thursday, December 7, 2006
6:00 PM CST
Maggiano's
111 West Grand Avenue
Chicago, IL 60610
2nd floor - Rubesco Room
Maggiano's Chicago is a well know Italian Eatery located in Beautiful Downtown Chicago. Come and Join us "Mingle and Jingle" in this years holiday season. There will be a 50/50 raffle to benefit The United States Marine Corp, "Toys For Tots" in honor of all our brave men and women that have and are serving in our armed forces. Ticket will be sold for $1.00 each. This year we will also have "Door Prizes." Each attendee will receive (1) ticket/chance to win upon their arrival compliments of UAEL and our sponsors. This was well received in previous years and all we can say is, "Good Luck!!!!!"
Cost to Attend
$64.00 per attendee
(Non-members and guests are welcome)
Register Online Deadline is 12-4-2006
Menu

6:00 APPETIZER BUFFET
Mozzarella Marinara
Calamari Fritte
6:45 FIRST COURSE
Assortment of Freshly Baked Breads.
Maggiano's Salad
Chopped Salad
SECOND COURSE
Rigatoni, Marinara Sauce
Chicken & Spinach Manicotti, "Maggiano's Style"
Salmon, Lemon and Herbs
Oven Roasted Pork Loin, Portabella Mushroom Sauce
THIRD COURSE
Tiramisu
Apple Crostada
Freshly Ground Regular and Decaffeinated Coffee, Hot Tea
Selection and Iced Tea
I would like to take this opportunity to extend a Happy Holiday and a great big "Thank You" to all our sponsors on behalf of the "United Association of Equipment Leasing" for all your support over the years. Without your continued support, events such as this would not be possible. I look forward to seeing you all soon at the "4th Annual Midwest Holiday Party" to "Mingle and Jingle...
Happy Holidays,
Bill Griffith
Midwest Regional Director
Credit Manager PadcoLease Corp.
100 W. Monroe Street, Suite 706
Chicago, IL 60603-1901
Phone (800) 347-5884 Ext. 231
Direct Fax (312) 236-8424
List on Sponsors:
Swanson, Martin & Bell, LLP - Joseph P. Kincaid, Esq.
Padco Lease Corp.
Standard Professional Services, LLC
Law Offices of Jorge M. Abril
Premier Lease & Loan Services
Beacon Funding Corporation
ECS Financial Services
LeaseTeam
[headlines]
------------------------------------------------------------------
### Press Release #############################

Dresdner Kleinwort and Equilease Close $100 Million ABCP Facility

(Leasing News is attempting to follow-up with Mr. Silverhardt, president, on the significance of this announcement as it brings Equilease in the positionof being a major player again.editor)
Equilease Financial Services, Inc. ("Equilease") announced that a Dresdner Kleinwort sponsored ABCP conduit has committed $100 million of funding to Equilease. This transaction is earmarked for Equilease's small-ticket financing programs and complements the company's middle-ticket and portfolio acquisition business segments.
Gary Silverhardt, President of Equilease, stated, "This new facility makes us more competitive in the small-ticket marketplace on a national basis, and gives us the opportunity to offer greater flexibility to our vendor and dealer partners throughout the country."
Equilease, founded in 1957 ( www.eqfsdirect.com ) and headquartered in Norwalk, Connecticut, provides small- and middle-ticket equipment lease and finance solutions to businesses nationwide, indirectly through equipment vendors/dealers and other specialty finance companies, and directly to end users. The company finances business-essential income producing equipment. Equilease currently serves customers in the construction, transportation, machine tool, printing and other capital intensive industries.
[headlines]
### Press Release ##########################

Fitch: Interest Rates, Economy Cloud U.S. Equipment Lease ABS Outlook
(Follows Monday's report from USA Today poll: http://www.leasingnews.org/archives/October%202006/10-23-06.htm#usa )
Fitch Ratings-Chicago- A slowing U.S. economy and rising interest rates are likely to temper an otherwise favorable outlook for the U.S. equipment lease ABS sector going into 2007, according to Fitch Ratings in the latest edition of its 'ABS Equipment Expo'.
Positive business investment trends have buoyed both small/mid-ticket equipment ABS, and securitizations involving construction (CE), agricultural (AG) and truck and transportation (TR) equipment. Additionally, Senior Director Joe Tuczak says that delinquency rates on equipment lease ABS continued their steady decline even in the face of a dramatic increase in gas prices, which could have had an particularly adverse effect on truck/transportation equipment-backed securitizations.
'Agricultural equipment demand benefited from robust crop yields, while a booming economy was an asset to construction equipment,' said Tuczak. 'Collateral and ratings performance has also remained steady due to solid/reliable underwriting and servicing of portfolios.'
Nonetheless, Fitch's optimism for continued stable performance for equipment lease ABS remains cautious as the economy shows signs of slowing down, housing markets are beginning to show some strain, and questions remain on how far interest rates will rise.
In order to develop a performance benchmark for issuance in the two major segments of equipment lease ABS, Fitch has enhanced its original Index (originally launched in April 2002) by separately tracking small/mid ticket equipment ABS delinquency performance, as well as AG/CE/TR equipment ABS delinquency performance in their own separate indices. Fitch's coverage of the space now includes the delinquency performance of another 42 transactions representing an additional $24 billion of issuance between both of these two new indices.
'The ABS Equipment Expo - October 2006' is available on the Fitch Ratings web site at 'www.fitchratings.com'.
Contact: Joseph S. Tuczak +1-312-368-2083, Ravi Gupta +1-312-368-2058, Chicago or John H. Bella, Jr. +1-212-908-0243, New York.
Media Relations: Sandro Scenga, New York, Tel: +1 212-908-0278.
### Press Release ############################
NEW STUDY RELEASED ON U.S. INFORMATION TECHNOLOGY EQUIPMENT ACQUISITION AND FINANCING TRENDS
Research by Equipment Leasing and Financing Association of America and The Alta Group shows market growing, but challenges lie ahead.
Palm Desert, Calif., Oct. 24, 2006 – How do U.S. businesses and other organizations acquire critical information technology (IT) equipment? What drives their decision-making processes?
These questions and others are answered in a new, comprehensive study commissioned by the Equipment Leasing and Financing Association of America (ELFA) and produced by The Alta Group, the leading industry consultancy. The study is being released today at the 45th Annual ELA Convention in Palm Desert, Calif.
According to the report, IT equipment financing has grown to $40 billion per year. This is a 67 percent increase from just three years ago, when compared to findings in a similar 2003 IT equipment-financing study commissioned by the ELFA.
What's more, IT equipment financing as a percent of total U.S. equipment financing activity nearly doubled from approximately 12 percent in 2002 to 22 percent last year, according to the new ELFA-Alta Group study.
A variety of trends affecting IT equipment leasing and finance are explored in the study. As part of the research, Alta completed interviews of senior-level executives at bank, independent and captive equipment leasing organizations this summer.
"While we're encouraged by the growth in IT equipment financing, this study sheds light on a number of developments that are reshaping our industry," said John C. Deane, managing principal, The Alta Group. "Customer needs are changing and equipment vendors and their financing partners must adapt accordingly to assure their success. They need to anticipate their next moves now to stay ahead of the game."
Based on the interviews, modest growth in IT financing is expected over the next three years. Insights from the executives interviewed indicate lessors should evaluate their competitive positions now to capitalize on trends identified in the study, which include:
· CFOs are paying more attention to IT equipment acquisitions. So much money is spent on IT equipment, many organizations now consider IT spending an integral part of the capital budgeting process.
· Technology changes are actually leading to longer lease terms. PC performance continues to evolve and lease terms have actually increased. Leases for advanced servers are lengthening, as well.
· Customers are demanding total-solution financing. The bundling of hardware, software and services is now the norm, rather than the exception, in the business.
· Captive leasing organizations are flexing their muscles. Captive leasing companies are growing their asset bases by significantly expanding and enhancing their sales organizations and employing other aggressive strategies.
· Independent leasing companies are being squeezed like never before. Between the aggressive pricing of captives and banks' low cost of funds, the survival of independent lessors is at a crossroads.
· More new business is coming from the reseller channel. Lease finance companies will be relying more on the channel and less on direct sales over the next several years for a variety of reasons.
· It's harder than ever to establish and recover residual values. Distinguishing the differences between IT products is harder than ever, prompting the rapid commoditization of equipment – and making it increasingly difficult for equipment leasing companies to establish and recover residual values.
"ELFA members are financing an evolving world and the ELFA-Alta study will help our membership identify niches and other aspects of the IT industry that are rapidly changing," said Kenneth E. Bentsen, Jr., ELFA President and COO. "The association is committed to bringing research and intelligence that helps its members' business development needs. This study helps equipment financiers serve their customers better."
The Information Technology Equipment Leasing and Financing Study can be ordered online at www.elaonline.com.
About The Alta Group:
The Alta Group is a global consultancy serving equipment leasing and finance companies, investment professionals, manufacturers, banks and government organizations. Founded in 1992, The Alta Group supports clients in North America; Latin America; Western, Central and Eastern Europe; Australia and China. For more information, please visit www.thealtagroup.com.
About the ELFA:
Organized in 1961, the Equipment Leasing and Financing Association (ELFA) is the premier non-profit association representing companies involved in the dynamic equipment leasing and finance industry to the business community, government and media. As the voice of the collateralized finance industry, ELFA promotes the forecasted $220 billion industry as a major source of funds for capital investment in the United States and abroad. For more information on ELFA, please visit www.ELAOnline.com.
#### Press Release ###########################
Sterling Financial Third Quarter Good News

Sterling's net income for the third quarter ended September 30, 2006, was $5.6 million or $0.19 per diluted share, compared to $10.1 million or $0.34 per diluted share for the same period last year. Included in Sterling's third quarter 2006 net income was a non-cash impairment charge totaling $5.2 million ($8.0 million pre-tax) or $0.18 per diluted share. The impairment charge was related to Sterling's affiliate, Corporate Healthcare Strategies, LLC's (CHS), goodwill and intangible assets and reflects management's current estimate of the expected impairment (see non-interest expense section for a more detailed explanation). Historically, this affiliate has not been a material contributor to Sterling's earnings or earnings per share. Excluding this charge, Sterling's third quarter 2006 net income would have been $10.8 million, an increase of 6.8 percent from the same period last year, while diluted earnings per share would have been $0.37, an increase of 8.8 percent from the same quarter in the prior year.
Full press release at:
http://www.snl.com/irweblinkx/news.aspx?IID=100659
-------------------------------------------------------------------------------
IMAP appoints new President at Mannheim meeting
Karl Fesenmeyer has been appointed as the new President of IMAP, the exclusive global organisation of independent merger and acquisition advisory firms in 33 countries. He was appointed during last week's bi-annual IMAP conference in Mannheim. Mr Fesenmeyer is also President of M&A Consultants AG, a member of IMAP in Germany.
During the meeting, it was announced that IMAP had completed 180 deals with a total value of US$ 5.7 billion for the nine months to the end of September. An awards ceremony was also held during the closing dinner at Heidelberg Castle where it was announced that in the last 12 months, IMAP members completed deals with a record value of US$ 6.5 billion.
This was the largest meeting ever held by IMAP, not only in terms of the number of IMAP members, but also the number of external speakers from leading companies looking to communicate their acquisition strategies to IMAP members. The conference attracted 150 M&A professionals from Asia, Australia, Europe and North and South America. They heard presentations from major groups such as Ranbaxy, a major Indian based pharmaceutical group, and Netherlands based Scheuten Group, about their acquisition strategies.
IMAP member and Leasing News Advisory Board member Bruce Kropschot, Financial Services, Inc. of Vero Beach, FL, was in attendance at the meeting. "Through my membership with IMAP I am able to bring quality global connections to my clients," said Bruce Kropschot. "IMAP brings together the power of strong local boutiques from around the world, which is becoming ever more important to our clients."
Discussions were also held with IMAP members and their clients in relation to the outlook for India and China. With the Indian economy growing at over eight per cent per annum, the conference heard that conditions were ripe for continuing growth in the M&A market. IMAP members are currently working on over 20 transactions with Indian companies.
Also during the meeting, Mark Esbeck of Business Capital Corporation in the USA was appointed Chairman. Other additions to the IMAP board included Andy Moore of Clearwater Corporate Finance in the UK, Dimitri Abudi of IGC Partners in Brazil and Gordon Gregory of Mosaic Capital in Los Angeles.
Karl Fesenmeyer commented: "IMAP is going from strength to strength and I am looking forward to developing it further from an already well established base. With over 300 M&A professionals across four continents, we can offer a truly global service to our clients.
He added: "My key priority as the new President of IMAP is to promote the IMAP brand name on a global basis. IMAP's Member Firms are well established in their local markets with excellent brands. But the time has come to spread the word about IMAP and its members, to ensure that it becomes well recognised as a leading player in cross-border M&A".
#### Press Release #############################
News Briefs----
Paccar stays in the fast lane, but slowdown around bend
http://seattletimes.nwsource.com/html/businesstechnology/2003321457_paccar25.html
Fitch: Newspapers, TV Network Affiliates most threatened by Online Advertising
http://www.fitchratings.com/corporate/events/press_releases_detail.cfm?pr_id=308292&sect
or_flag=10&marketsector=1&detail=
Home sales, prices drop in September
http://www.usatoday.com/money/economy/housing/2006-10-25-homesales_x.htm
Lack of liquor license dries up sales at restaurants
http://www.usatoday.com/news/nation/2006-10-24-liquor-license_x.htm
Local group may bid for Boston Globe Newspaper
Retired GE chief, adman involved; paper not on block
http://www.boston.com/business/articles/2006/10/25/local_group_may_bid_for_globe/
J.P. Morgan Chase: Building The Global Bank
http://www.forbes.com/business/2006/10/23/mckinsey-citigroup-dimon-q
anda-biz-cx_cgd_1024dimon.html
Wilson's Bakery bows out---an icon in Silicon Valley
BELOVED SANTA CLARA INSTITUTION SHUTS ITS DOORS AFTER 85 YEARS
http://www.mercurynews.com/mld/mercurynews/news/local/states/
california/the_valley/15842834.htm
-------------------------------------------------------------------------------

You May have Missed---
When Jobs Are Bountiful and Pay Isn't
http://www.nytimes.com/2006/10/25/business/25leonhardt.html?_r=1&ref=
business&oref=slogin
Sports Briefs----
Snap decision can't save Cowboys in 36-22 loss
http://www.dallasnews.com/sports/?nl
Cowboys are prepared to hand over the huddle to Romo
http://www.dfw.com/mld/dfw/sports/football/15843510.htm

"Gimme that Wine"
Oregon Vineyards enjoy year to toast
http://www.newsregister.com/news/story.cfm?story_no=214186
Copia cuts back, shifts focus to wine education
http://www.sacbee.com/107/story/44674.html
Construction starts today on Amapola Creek winery/Arrowhead
http://www.pressdemo.com/EarlyEdition/article_view.cfm?recordID=
5275&publishdate=10/24/2006
Wine Prices by vintage
http://www.winezap.com
http://www.wine-searcher.com/
US/International Wine Events
http://www.localwineevents.com/
Winery Atlas
http://www.carterhouse.com/atlas/\
Leasing News Wine & Spirits Page
http://two.leasingnews.org/Recommendations/wnensprts.htm
The London International Vintners Exchange (Liv-ex) is an electronic exchange for fine wine.
http://www.liv-ex.com/
--------------------------------------------------------------------
Cartoonists against Crime Day
A day in honor of all those cartoonists, graphic designers and illustrators who join together to promote the prevention of crime through the art and medium of cartooning.
Kazakhstan: Independence Day
National Day. Commemorates independence form the Soviet Union in 1991.
Saint Crispins Day
Martyr in the reign of Diocletian. Saint Crispin's Day is famous as the day in 1415 when King Henry V defeated the superior forces of France at the Battle of Agincourt. The day of the battle fell on the feast day of St. Crispin, the 25th October 1415. It is immortalized in the play Henry V by William Shakespeare, where, prior to battle, the beleaguered and hopelessly outnumbered English Army awaits inevitable defeat at the hands of the French. King Henry's cousin Lord Westmoreland wishes aloud for ten thousand of the men in England that will not work that day. Harry replies with That Famous Speech and leads his men to an impossible and historic victory. This site takes its name from that day.
A passage in Shakespeare's Henry V notes this.
http://www.thewednesdayreport.com/twr/st.crispins.day.html
By the way, one of the earliest hoaxes being sent around on the internet was : The 'middle finger salute' is derived from the defiant gestures of English archers whose fingers had been severed by the French at the Battle of Agincourt because the archers stuck it up and yelled, "Pluck You."
It was false:
http://www.snopes.com/language/apocryph/pluckyew.htm
The Shakespeare Poem is printed again here, but the synopsis again is the turn of the battle was due to the French getting cut in deep mud.
http://www.aginc.net/battle/
Say "Hey" Day
Sourest Day
To emphasize the balance of things in nature. A day for sour (Saurer) people.
Taiwan: Retrocession Day
Commemorates restoration of Taiwan to Chinese rule in 1946, after half a century of Japanese occupation.
------------------------------------------------------------------------------
Strawberries contain more Vitamin C then oranges
The straw"berry" we eat is not a berry or even a fruit; it is the enlarged receptacle of the flower.
Strawberries are the only fruit with seeds (about 200) on the outside.
They are a member of the Rose family. Strawberries are grown in every state in the US and every province in Canada. California produces 80% of the strawberries in US.
http://www.whfoods.com/genpage.php?tname=foodspice&dbid=32
http://yourdailydrink.com/2006/05/31/strawberries-more-vitamin-c-than-orange/
-----------------------------------------------------------------------------
Today's Top Event in History
1864-Confederate President Jefferson Davis meets with General John Bell Hood at Hood's Palmetto, Georgia, headquarters to discuss the recent misfortunes of the Army of Tennessee. Since Hood had assumed command of the army in July, he had launched an unsuccessful series of attacks on Union General William T. Sherman's forces, endured a month-long siege in Atlanta, and was finally forced to abandon the city. Now, Davis journeyed to Georgia to shore up the sagging morale of his leader and troops. The most pressing problem was dissent within the Confederate command. Leading generals began feuding and pointing fingers to assign blame for the disastrous Atlanta campaign. Hood blamed General William Hardee, commander of one of Hood's three corps, for the loss of Atlanta, and Hardee demanded removal from Hood's authority. After conferring with Hood, Davis reassigned Hardee to the Department of South Carolina, Georgia, and Florida. Even though Hardee was the most able corps commander, Davis personally selected Hood to command the Army of Tennessee in July, and refused to admit his mistake. Unfortunately for the Confederates, Hood invaded Tennessee in the late fall, and by Christmas he saw his once-grand army virtually destroyed. On his return trip to Richmond, Davis gave a speech at Columbia, South Carolina, in which he gushed about Hood's prospects. In doing so, he let slip important information, saying that Hood's eye was set "upon a point far beyond that where he was assailed by the enemy." Sherman read the quote in a newspaper a few days later and guessed, correctly, that Hood intended to move back into Tennessee to cut Sherman's supply lines. Sherman planned his fall strategy accordingly, sending part of his army to deal with Hood while he took the rest across Georgia.
-----------------------------------------------------------------
This Day in American History
1741-Georg Wilhelm Steller discovers the Kiska Island in the Aleutian Island chain of present day Alaska. http://memory.loc.gov/ammem/today/oct25.html
1764-Abigail Smith married a young lawyer by the name of John Adams. Their union launched a vital 54-year partnership taking the couple from colonial Boston through the politics of revolution, to Paris and London and the world of international diplomacy, and finally to Washington, D.C., where they became the first presidential couple to occupy the White House . A talented commentator and chronicler of events with a broad knowledge of history, Abigail Adams left an important account of many of the events of the nation's founding in her letters. She and her husband corresponded regularly; first when he attended the Continental Congress and Constitutional Convention in Philadelphia between 1774 and 1783, and again from 1789 to 1800, when she traveled between the family home in Quincy, Massachusetts, and Philadelphia, where John Adams was serving as the nation's first vice president before becoming its second president in 1797. ( lower half of: http://memory.loc.gov/ammem/today/oct25.html )
1848- the first railroad to run west out of Chicago was the Galena and Chicago Union Railroad, a constituent company of the Chicago and North Western Railway. Its first train was hauled by "The Pioneer," a 10-ton wood-burning locomotive, which left Chicago this day for Oak Park, five miles away. The North Western rails reached the Missouri River at Council Bluffs, IA, in 1867.
1864-Confederate President Jefferson Davis meets with General John Bell Hood at Hood's Palmetto, Georgia, headquarters to discuss the recent misfortunes of the Army of Tennessee. Since Hood had assumed command of the army in July, he had launched an unsuccessful series of attacks on Union General William T. Sherman's forces, endured a month-long siege in Atlanta, and was finally forced to abandon the city. Now, Davis journeyed to Georgia to shore up the sagging morale of his leader and troops. The most pressing problem was dissent within the Confederate command. Leading generals began feuding and pointing fingers to assign blame for the disastrous Atlanta campaign. Hood blamed General William Hardee, commander of one of Hood's three corps, for the loss of Atlanta, and Hardee demanded removal from Hood's authority. After conferring with Hood, Davis reassigned Hardee to the Department of South Carolina, Georgia, and Florida. Even though Hardee was the most able corps commander, Davis personally selected Hood to command the Army of Tennessee in July, and refused to admit his mistake. Unfortunately for the Confederates, Hood invaded Tennessee in the late fall, and by Christmas he saw his once-grand army virtually destroyed. On his return trip to Richmond, Davis gave a speech at Columbia, South Carolina, in which he gushed about Hood's prospects. In doing so, he let slip important information, saying that Hood's eye was set "upon a point far beyond that where he was assailed by the enemy." Sherman read the quote in a newspaper a few days later and guessed, correctly, that Hood intended to move back into Tennessee to cut Sherman's supply lines. Sherman planned his fall strategy accordingly, sending part of his army to deal with Hood while he took the rest across Georgia.
1914 -- Poet John Berryman born McAlester, Oklahoma.
http://www.poets.org/poets/poets.cfm?45442B7C000C00
1918-Bassist Chubby Jackson born, New York City. Also wrote many tunes, including the famous "Northwest Passage" for Woody Herman
1923-The first meeting of the Senate subcommittee to investigate the Teapot Dome oil leases was held, with Sen. Thomas UJ. Walsh, Democrat of Montana, as chairman. Walsh had used the 18 months since his appointment as chairman to study the case, and during the time public interest in it had died down. It was quickly reawakened by the hearings.
1926- Reedman Jimmy Heath born, Philly.
1929-What became known in history as the "Tea Pot Dome" Scandal, this day Albert Bacon Fall, secretary of the interior in President Warren Harding's, cabinet, was found guilty by Justice William Hitz of the District of Columbia Supreme Court for accepting a bribe of $100,000 from Edward Doheny of the Pan-American Petroleum and Transport Company for granting valuable oil leases in the Elk Hills Naval Oil Reserves in California. He was sentenced to one year in prison and was fined $100,000. Earlier, Harding, in a move subsequently deemed illegal by the Supreme Court, transferred responsibility for naval oil reserve lands to the Department of the Interior. The Secretary of the Interior, Albert B. Fall, went on to exploit those rights for his own gain, in 1922 secretly granting exclusive rights to the Teapot Dome reserve in Wyoming to the Mammoth Oil Company in exchange for cash and no interest "loans." He granted rights to the Elk Hills and Buena Vista Hills reserves in California to the Pan American Petroleum Company in 1921-22 for similar compensation.
1930-Birthday of Hanna Holborn Gray, as president of the University of Chicago (1978) she became the first woman to head a major coeducational university in the U.S. She had been acting president of Yale University but took the Chicago post while the selection for Yale president was underway. Rumor had it that SHE because she was a SHE was not going to be named president. Yale officials deny it and have tried to claim a woman president without actually having had one by counting Gay's tenure as acting president as a regular president.
http://www.medaloffreedom.com/HannaHolbornGray.htm
http://www.teachtime.com/en/wikipedia/h/ha/hanna_holborn_gray.html
1939 - A west coast hurricane moved onshore south of Los Angeles bringing unprecedented rains along the southern coast of California. Nearly five and a half inches of rain drenched Los Angeles during a 24 hour period. The hurricane caused two million dollars damage, mostly to structures along the coast and to crops, and claimed 45 lives at sea. "El Cordonazo" produced 5.66 inches of rain at Los Angeles and 11.6 inches of rain at Mount Wilson, both records for the month of September.
1940- the first US Army general who was African-American was Benjamin Oliver Davis, commanding officer of Harlem's 369 th Coast Artillery ( National Guard), was appointed to command a brigade in the 2 nd Cavalry Division at Fort Riley, KS, with the ran of brigadier general.
1942- Singer Helen Reddy Birthday http://www.helenreddy.com/
1949---Top Hits
You're Breaking My Heart - Vic Damone
That Lucky Old Sun - Frankie Laine
Someday - Vaughn Monroe
Slipping Around - Margaret Whiting & Jimmy Wakely
1955-Birthday of Robin Eubansk, Philadelphia, PA
1955-The Tappan Stove Company, Mansfield, OH introduced at a press conference the first electronic range for consumers. A 220-volt electric current produced microwaves that cooked eggs in 22 seconds, bacon in 90 seconds, frozen broccoli in 4.5 minutes, and a five-pound roast in 30 minutes. The retail price of the range was$1,200. Earlier, in 1952, the first microwave for home use was introduced by Tappan, selling for $1,295. This was the first electric and microwave oven combined as everything for the domestic market was gas operated
1957---Top Hits
Honeycomb - Jimmie Rodgers
Jailhouse Rock - Elvis Presley
Hula Love - Buddy Knox
Wake Up Little Susie - The Everly Brothers.
1959-Mob assassins shoot Little Augie Carfano to death in New York City on Meyer Lansky's orders. Lansky, one of the few organized crime figures who managed to survive at the top for several decades, was estimated to have accumulated as much as $300,000,000 in ill-gotten gains by the 1970s. In June 1947, Lansky ordered the death of his old friend Bugsy Siegel in Beverly Hills, California. Siegel, who had been sent to the West Coast in order to establish a new mob presence, came up with the idea of building The Flamingo, Las Vegas' first major casino. Although built with mob money, Siegel refused to pay back the loan. When Lansky ordered the murder of Augie Carfano 12 years later, Carfano had been intruding on Lansky's gambling interests in Florida and Cuba. His death eliminated all competition and opened up emerging markets for Lansky in South America. During the 1960s and 1970s, Lansky made a special effort to stay out of the public eye and was fairly successful. He died in 1983.
1960 -- Martin Luther King, Jr. jailed in Decatur, Georgia. Held over on old traffic ticket charges, denied bail and sentenced to four months hard labor
http://nobelprize.org/peace/laureates/1964/king-bio.html
1960-The Accutron, the world's first electronic watch, went on sale. The watch, produced by Bulova Watch Company in Jackson Heights, New York, used transistorized electronic circuits and a miniature power cell, instead of a spring and gears, to move the watch's hands.
1962-- American author John Steinbeck awarded Nobel Prize in literature
http://www.educeth.ch/english/readinglist/steinbeckj/
http://www.steinbeck.org/MainFrame.html
http://almaz.com/nobel/literature/1962a.html
http://donswa.home.pipeline.com/writers.steinbeck.html
http://www.sjsu.edu/depts/steinbec/chron.html
1962- Aerial photos of offensive missile bases in Cuba were displayed to the UN by Ambassador Adlai Stevenson. He demands USSR Ambassador Zorin to answer regarding Cuban missile bases saying "I am prepared to wait for my answer until hell freezes over" The next day the U.S. Navy boarded and searched a Soviet-chartered freighter en route to Havana.
1964- in a game between the Minnesota Vikings and the San Francisco 4934s, Minnesota defensive end Jim Marshall picked up a fumble by 49er Quarterback Billy Kilmer and ran 66 years into the wrong end zone. His gaffe resulted in a safety, 2 points for San Francisco, but the Vikings still prevailed, 27-22.
1964-The Rolling Stones make their first appearance on "The Ed Sullivan Show"
1965---Top Hits
Yesterday - The Beatles
A Lover's Concerto - The Toys
Get Off of My Cloud - The Rolling Stones
Hello Vietnam - Johnny Wright
1970 - George Blanda replaced Daryle Lamonica, the Oakland Raiders injured quarterback. Blanda tossed three touchdown passes (19, 43 and 44 yards), taking the Raiders to an easy victory over the Pittsburgh Steelers, 31-14.
1971-"The Allman Brothers Band Live at the Fillmore East" goes gold just four days before leader Duane Allman loses his life in a motorcycle accident.
1972-The first women to became FBI agents completed training at Quantico, VA. the new agents, Susan Lynn Roley and Joanne E. Pierce, graduated from the 14-week course with a group of 45 men.
1973---Top Hits
Angie - The Rolling Stones
Midnight Train to Georgia - Gladys Knight & The Pips
Keep on Truckin' - Eddie Kendricks
Ridin' My Thumb to Mexico - Johnny Rodriguez
1980 - Barbra Streisand's "Woman in Love", from the number one album, "Guilty", was the number one song in the U.S. Both the album and the single were #1 for three weeks.
1981-- In Game 5, Pedro Guerrero and Steve Yeager's back-to-back solo home runs give the Dodgers a 3-2 victory which they won in the next game, making them world champions, beating the New York Yankees.
1981---Top Hits
Arthur's Theme (Best That You Can Do) - Christopher Cross
Start Me Up - The Rolling Stones
Step by Step - Eddie Rabbitt
Never Been So Loved (In All My Life) - Charley Pride
1982- "Newhart" premiered on television.. Bob Newhart starred in this sitcom as Dick Loudon, an author of "how-to' books who moved with his wife, Joanna (Mary Frann), to Vermont to take over the Stratford Inn. Regulars included Tom Poston as George Utley, caretaker of the inn, Steven Kampmann as Kirk Devane, the owner of the Minute Man Café, Jennifer Holmes as the maid, Leslie Vanderkellen and Julia Duffy as "princess" Stephanie Vanderkellen, who, through bad luck, had to take on the maid's job. Changes in the third season intro­duced the characters of Michael Harris (Peter Scolari), producer of Dick's talk show and Stephanie's squeeze, and the new own­ers of the cafe, Larry (William Sanderson) and his silent broth­ers, both named Darryl (Tony Papenfuss and John Volstad). The last telecast was Sept 8, 1990.
1983- An invasion of Grenada, an island nation in the Caribbean, was launched by U.S. forces a week after a bloody coup by pro-Cuban Marists. The guerillas murdered Grenada's top leaders. by Nov 2 the Department of Defense reported the end of the hostilities. U.S. casualties were listed as 18 dead, 115 wounded. The action was taken to restore order and protect the 11000 US citizens, mostly students, on the island.
1984 - John Cougar Mellencamp reached the two-million-dollar sales mark with his album, "Uh-Huh". Also, country group Alabama went to the three-million-dollar mark with two albums this day: "Feels So Right" and "Mountain Music". .
1986-The New York Mets won Game 6 of the World Series, 6-5, in 10 innings, over the Boston Red Sox. The Mets made a dramatic comeback in the last inning, scoring three runs after two were out. Twice down to their last strike, they bunched three singles, a wild pitch and a ground ball by Mookie Wilson that went through the legs of first baseman Bill Buckner to eke out the victory. This event was selected as one of baseball's 30 most memorable moments.
1986 - New Jersey-based rock band Bon Jovi rose to number one in the U.S. with their "Slippery When Wet" album. It was the number one album for eight -- count 'em -- eight weeks. Track listing: "Let It Rock", "You Give Love a Bad Name", "Livin' on a Prayer", "Social Disease", "Wanted Dead or Alive", "Raise Your Hands", "Without Love", "I'd Die for You", "Never Say Goodbye", "Wild in the Streets".
1987 - The World Series began in a dome for the first time and the team with the best record at home happened to play in that dome. The St. Louis Cardinals were pounded in the first game, but fought back and forced the series to seven games before the Minnesota Twins could claim the championship -- their first -- on this day.. The franchise's last championship came in 1924 as the Washington Senators.
http://www.sportingnews.com/archives/worldseries/1987.html
1987 - Hurricane Emily crossed the island of Bermuda during the early morning. Emily, moving northeast at 45 mph, produced wind gusts to 115 mph at Kindley Field. The thirty-five million dollars damage inflicted by Emily made it the worst hurricane to strike Bermuda since 1948. Parts of Michigan and Wisconsin experienced their first freeze of the autumn. Snow and sleet were reported in the Sheffield and Sutton areas of northeastern Vermont at midday.
1989---Top Hits
Miss You Much - Janet Jackson
Love Song - The Cure
Sowing the Seeds of Love - Tears For Fears
Living Proof - Ricky Van Shelton
1989 - Twenty-three cities in the south central U.S. reported record low temperatures for the date, including Topeka KS with a reading of 33 degrees, and Binghamton NY with a low of 25 degrees. Showers and thunderstorms in the southeastern U.S. drenched Atlanta GA with 4.87 inches of rain, their sixth highest total of record for any given day.
1993- The Southern California fire season began viciously when fires swept from the celebrity-studded beachfront homes of Malibu to the Mexican border. Blown out of the desert by the fierce Santa Anna winds, the fires destroyed suburban enclaves south of LA at Laguna Beach and northeast of LA at Altadena. As winds died down, firefighters appeared to gain con­trol as the flames reached the Santa Monica Mountains, but the winds roared again, spreading the fire into Malibu—often jump­ing the Pacific Coast Highway to destroy the beachfront homes of the wealthy celebrities who lived there. Damage from the fires was estimated at more than $1 billion.
1998 - For the first time, all of the top five songs of the week were new entries: 1) Cher, "Believe"; 2) George Michael, "Outside"; 3) U2, "Sweetest Thing"; 4) Culture Club, "I Just Wanna Be Loved"; 5) Alanis Morissette, "Thank U".

World Series This Date
1987 Minnesota Twins
http://mlb.mlb.com/NASApp/mlb/mlb/history/postseason/mlb_ws_re
caps.jsp?feature=1987
---------------------------------------------------------

Baseball Poem
God Protects Fools with Curveballs
by Tim Peeler
Going after her
Was chasing
A bad pitch,
A sharp curve
That tailed off
Into the dirt,
Evaded the end
Of my whirling bat.
Thank goodness
I only looked stupid
On the first strike.
Touching All Bases
Poems from Baseball
Tim Peeler
www.mcfarlandpub.com
----------------------------------------------------------------------
SuDoku
The object is to insert the numbers in the boxes to satisfy only one condition: each row, column and 3x3 box must contain the digits 1 through 9 exactly once. What could be simpler?
http://leasingnews.org/Soduku/soduko-main.htm
--------------------------------------------------