EFD Direct Lease
Sr. Lease Contract Specialist
Walnut Creek, CA
You will create all necessary lease and loan documentation for complex direct equipment leases. Requires a BA or equivalent & 6+ years of leasing and contract experience. CLICK HERE for a detailed description and resume submission info.
Visit www.bankofthewest.com , for more information. Bank of the West and its subsidiaries are equal opportunity/affirmative action employers.
Friday, October 31, 2007
Happy Halloween
Headlines---
Classified Ads--- Sales
Earthquake in San Jose, CA
For use in marketing leasing:
Looks like LEAF bought NetBank Biz Finance
ELFA Orlando, Florida Conference
by Shawn Halladay
Day Two—Day Three/Final Day
Classified Ads---Help Wanted
CIT/BofA top SBA Lenders/but year down
How scary is the Small Ticket Leasing Marketplace
by Christopher Menkin
Sales Make it Happen --by Ken Goodman, CLP
"What else can you do for me?"
Pacific Capital Bank $22.4 MM fraud loss
ANUGA 2007: IMAP Receives High Approval
Credit-Market Losses Erode European Bank
7-year extension on Internet tax ban
Merrill's departing chief to get $160 MM
Merrill Lynch faces $4 billion writedown?
News Briefs---
You May have Missed---
Many Americans think economy is in recession
California Nuts Brief---
Sports Briefs---
"Gimme that Wine"
Calendar Events
Snapple Real Facts
Today's Top Event in History
This Day in American History
Football Poem
SuDoku
Daily Puzzle
Rosanne Wilson, CLP, to cover NAELB Atlanta Conference
this weekend for Leasing News---
######## surrounding the article denotes it is a "press release"
-------------------------------------------------------------------

Classified Ads---Sales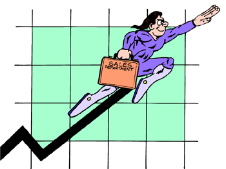 Cherry Hill, NJ
College grad seeking entry level sales position for equipment leasing and financing in small to mid-size ticket markets. Have 6 months experience in the industry and self-motivated. Contact Matt at 609-280-2178 or
email at mkuzan@gmail.com
Copenhagen, Denmark
10 years of experience as VP Europe, Middle East and Africa for a US based Equipment Leasing Company. $500,000 plus w/ excellent connections European shipping lines/ maritime financing.
Click here.
Fresno, CA
Aggressive, competitive self-starter w/successful vendor/direct equipment
leasing and asset-based lending experience seeks return to leasing industry
after successful stint in business banking sales.
Email: dsp559@hotmail.com
Resume

Knoxville, TN
12+ years experience in equipment finance (Vendor/Direct/Broker). IT and Construction Equipment. Book of business. Looking for a Career Opportunity preferably in Construction.
Email: Jproulx@smokymountainfinance.com
Montgomery, AL
Individual with 10 years advertising sales exp. & 7 years insurance sales exp.
Wants independent contractor situation in Alabama.
Work with leasing company or broker.334-590-5133
E-mail: billmcneal2003@yahoo.com
Oklahoma
Over 30 years of financing experience, resume posted at www.geocities.com/bobbybenmoore, phone 580-351-2531
Philadelphia, PA
25 years in Healthcare and seeking an opportunity to represent a lender for dental/medical funding in the Northeast to Mid-Atlantic states.
email: mitutz@msn.com
San Diego , CA
Tenacious, competitive self-starter w/successful vendor/direct equipment leasing and asset-based lending experience seeks return to leasing industry after successful stint in secondary mortgage markets sales.
E-mail: pajohnson1@cox.net
Stuart, FL area
Years of experience in leasing sales, credit, operations, documentation and syndication. Seeking position with direct middle market lender, equip. mfr or major equip. distributor. email: southernleasing@bellsouth.net
To place a free "job wanted" ad here, please go to:
http://www.leasingnews.org/Classified/Jwanted/Jwanted-post.htm
For a full listing of all "job wanted" ads, please go to:
http://www.leasingnews.org/Classified/Jwanted/Jwanted.htm
--------------------------------------------------------------

Earthquake in San Jose, CA
Actually the earthquake was 5.6, not far from Saratoga, and we felt it pretty strong as we were watching "Dancing with the Stars." Knocked some books off the shelf and rattled some pictures. Telephone, and even the cell phone, went out. It felt longer than reported for a few seconds; perhaps the aftershocks. We received many telephone calls later to say they tried to reach us earlier and were concerned. Rather have an earthquake than a fire or tornado.
The Loma Prieta in 1989 was stronger and closer, but this sure reminded us of it.
Kit Menkin
--------------------------------------------------------------

For use in marketing leasing:
Leasing of equipment can preserve cash and simplify upgrades
http://www.sfgate.com/cgi-bin/article.cgi?f=/c/a/2007/10/30/BUTUT2SA4.
DTL&feed=rss.business
--------------------------------------------------------------

Looks like LEAF bought NetBank Business Finance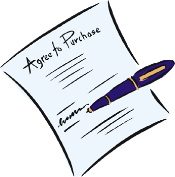 A FDIC spokesman would not confirm nor deny that Resource America, Inc. subsidiary LEAF Financial Corporation has placed the winning bid for NetBank Business Finance in Columbia, South Carolina. Neither will the FDIC state how many sealed bids they received, or the price that the winner "will pay. "In further questioning, they responded, " (we) cannot provide any details until after the deal closes. We did see their release and did not have any issues with it."
The Resource American press release announcement that LEAF Financial Corp. will purchase the approximately $430 million leasing portfolio of NetBank Business Finance from the FDIC and that LEAF said it intends to continue to operate NetBank Business Finance's lease origination and management platform out of Columbia.
NetBank Business Finance CEO Dwight Galloway sent out a copy of the press release to his brokers, stating on the top:
""The long awaited announcement of our new parent is copied below. We are excited about the opportunity to continue all of our unique programs with LEAF and we especially appreciate the loyalty and faith you have shown in hanging with us during this difficult year. Thank you for your business, we look forward to another great 20 years!"
The FDIC spokesperson told Leasing News, "As you may recall, the FDIC was accepting sealed bids on the leasing business at 1:00 on October 23. That means that bids were due that time and day. The FDIC opened those bids at that time to analyze each to determine which was best. While we selected a bidder, we are still waiting for the deal to close, and I cannot provide any details until it does close. I hope to have some info that can be shared in early November, maybe even next week."
What do we know about Resource America. We do know they purchased Jim Harris's Allco out of Portland in 2005 and Unicyn Financial in 2006. Pacific Capital Bank Leasing in 20007. All now operate under the LEAF Financial Corporation name name.
"Resource America(NASDAQ:REXI)(parent of LEAF Financial Corporation) operates businesses in the financial services, real estate and equipment leasing sectors. We are a specialized asset management company that uses our industry specific expertise to generate and administer investment opportunities in these three industries for our own account as well as for outside investors...
As of June 30th 2007, Resource America manages $16.8 billion of assets."
http://www.resourceamerica.com/about.html
The question is how many sealed bids did the FDIC receive, and did Leaf get as good a deal as they did when they purchased the small ticket division from Pacific Capital Bank, Santa Barbara, California. And what will the new company be called? Pacific Capital Bank Leasing is now LEAF Financial Corporation as is Allco.
We do know that the FDIC valued NetBank Business Finance at $430
for their portfolio and 70 employee operation in Columbia, South Carolina
( does it include the lease on the building?) In the purchase of Pacific Capital Bank Leasing with their 25 employees, the operation had to move as they were located in the bank. The "purchase price equal to 104.7643% of the Bank's net investment in the equipment lease assets. The aggregate purchase price is estimated to be approximately $280 million." What was the purchase price for NetBank Business Finance, and is the $430 million realistic, especially since one of the reasons the FDIC took over was that NetBank did not file audited financials for year ended 12/31/06?
In Shawn Halladay's report from the ELFA Conference in Orlando,he reported all three CEO's (LEAF Financial Corporation, NetBank, former Pacific Capital Bank Leasing)
were together:
There also were some interesting announcements that were made, one of which was LEAF's purchase of NetBank. I guess this should not have been too much of a surprise, given that Crit DeMent, Dwight Galloway, and Paul Menzel, were all seen smoking cigars together late last night."
Leasing News wishes the best to Dwight Galloway and his staff as it appears they received an early Christmas present. As perhaps Crit DeMent did, too. It certainly is good news for all those involved.
Resource America Press Release on "purchase:"
http://leasingnews.org/PDF/Resource_America_10-29-07.pdf
--------------------------------------------------------------

ELFA Orlando, Florida Conference
by Shawn Halladay
Day Two and Day Three
Monday, October 29, Walt Disney World, Orlando, Florida
Day Two
Equipment Leasing and Finance Association Conference
Another great day in the neighborhood! Not quite as exciting as yesterday's female flasher on the second green, perhaps, but still a good day. Perhaps I should be more dispassionate in my reporting, but the energy level here at the Equipment Leasing and Finance Association (ELFA) convention is high, the networking is in full gear and it is hard not go get caught up in the flow. Maybe it is the number of first timers – it is hard to say.
In addition to the first timers, there also is a large international contingent. Although there are international attendees at the convention every year, this year ELFA presented an international panel.

Valerie Hayes Jester, President of Brandywine Capital Associates, West Chester, PA. The first female chairperson of the Equipment Leasing and Finance Association, founded in 1961.
According to Valerie Jester, ELFA Chair, responding to some of my questions regarding the convention, "I am also quite pleased that we have so many visiting members from international leasing organizations – such as Japan, Germany, Canada, Italy, the Northwestern Leasing association of Russia, and Leaseurope. The panel presentation of our international guests was quite informative and accomplished greater understanding of the issues affecting our global equipment leasing and finance community."
The energy level, on which Valerie also commented, shouldn't be confused with euphoria, though. As I mentioned yesterday, there is confidence in the business but not jubilation. Some even are preparing for a change. For example, one of the sessions I attended today was titled "Lessons from the Past – Positioning Your Capital Strategy for the Next Down Cycle." Contrary to what the title might imply, this session was not one of gloom or doom, but, instead, one of preparation and planning for what some view as an inevitable slowdown.
While some are predicting a slow down, others I spoke with are looking forward to what one might do for the leasing industry, hoping for a winnowing of the market and/or a rationalization of prices. As one CFO put it, "We have to achieve a better balance in the risk/reward ratio." I would have to agree that, currently, risks are not in balance with rewards. On the bright side, however, attendees expressed some expectation that margins will inch up and stabilize.
There also were some interesting announcements that were made, one of which was Leaf's purchase of NetBank. I guess this should not have been too much of a surprise, given that Crit DeMent, Dwight Galloway, and Paul Menzel, were all seen smoking cigars together late last night.
Another announcement, although not necessarily of a surprising nature, was made by the Equipment Leasing and Finance Foundation that it had received $500,000 in donations last year, led by GE's $50,000. The importance of these donations became apparent in the release of the Foundation's Propensity to Finance Study. Although this is not the forum to discuss this study, let me say that the results were very enlightening and, in some cases, surprising.
Although there are breakout sessions and other events, in my opinion, it is market intelligence like this Foundation study, along with the networking, that I believe attendees find most worthwhile at the convention.
---
Day Three/Final Day
Well, the convention has come to an end, and it is time to file my last report, which will be a combination of reporting events and overall thoughts. One thing I haven't mentioned so far in my coverage is that this is the first annual convention Mike Fleming has attended since he retired as President. Being the gentleman he is, Mike kept a low profile, doing nothing to draw attention away from Ken Bentsen, who was everywhere, meeting people, solving problems, and just being very accessible to everyone. And, in a role reversal, Mike made a presentation on outsourcing as one of the rank and file. Observations from those in attendance were very positive, as they told me the information was very good and the session was well facilitated.
Yes, things have changed in the association, and not just the name. While some may miss Mike in his leadership role, we at The Alta Group are very pleased to have him as a principal. Another change that I noticed was the format of the final night party. I don't know whether this was a conscious decision, or one precipitated by the weather. Either way, this year's party was held in a ballroom with just a band – no games, booths, wandering minstrels, or fire breathing jugglers.
Personally, I prefer this format, and talking with others, no one was bothered in the least by the change. Everyone was very relaxed and seemed to be enjoying the personal interaction, good food, and mojitos. Perhaps there could have been a bit more dancing early on, though, as people were moving to the beat of the band, but what do I know. (Sorry for not reporting this out last night, but the brain apparently was not fully functioning at midnight – too many Diet Cokes, I guess.)
There was not much going on this morning. Although there were good sessions offered, not many people were in attendance. Although lunch was packed yesterday, the room appeared to be only half full today. Even so, all in all, I would say the convention was another solid event. Some stayed for the full time, others went home early, but, based on my observations, most, if not all, of the attendees received value and achieved what they came for. On a personal note, I would like to thank Kit for the opportunity to represent Leasing News. I found trying to view this event from the outside, as an insider, to be an interesting assignment. On to New Orleans in 2008!
Shawn D. Halladay, Managing Principal, Alta Group, his office out of Salt Lake City, Utah, also a member of the Leasing News Advisory Board.
His biography:
http://www.thealtagroup.com/bios-halladay.php
In case you missed Mr. Halladay's first day report:
http://www.leasingnews.org/archives/October%202007/10-29-07.htm#elfa
--------------------------------------------------------------

Leasing Industry Help Wanted
Sr. Lease Contract Specialist


EFD Direct Lease
Sr. Lease Contract Specialist
Walnut Creek, CA
You will create all necessary lease and loan documentation for complex direct equipment leases. Requires a BA or equivalent & 6+ years of leasing and contract experience. CLICK HERE for a detailed description and resume submission info.
Visit www.bankofthewest.com , for more information. Bank of the West and its subsidiaries are equal opportunity/affirmative action employers.
Sales Professional

Sales Professional
San Francisco, CA
Mid to large ticket market/Fortune 1000-- prefer min. 5 yrs. sales exp. in finance. Will consider all applicants w/equip. finance exper. click here.


----------------------------------------------------------------

CIT/BofA top SBA Lenders/but year down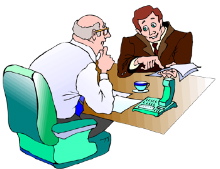 The 2007 Coleman Report 500:
"It's déjà vu all over again as CIT Small Business Lending and Bank of America are the top SBA 7(a) lenders for the federal government's fiscal year ending September 30, 2007.
"For the eighth consecutive year CIT is the largest
7(a) lender in the country approving 1,601 loans totaling
$882 million — a modest 1% increase and just
shy of its industry record of $891 million level posted
in 2004.
"Even thought Bank of America's loan volume decreased
20% the bank remains the largest 7(a) lender
for the sixth year in a row — approving the greatest
number of loans — 10,878.
"SBA 7(a) loan volume continues to slip — off 6.5%
since 2005 down to $14.3 billion. The number of
loans continues to increase — up 3.8% in two years
to 99,603.
"Almost 40% of Coleman Report 500 lenders 7(a)
loan volume dropped in 2007 — including one-half
of the top ten lenders."
With the permission of the publisher of the Coleman report,
here is a copy of the Top 50 SBA 7(a) Lenders for FYE 2007,
plus Eleven Year List of Number One SBA 7(a) Lenders:
http://leasingnews.org/PDF/Coleman_Report.pdf
The report is here with the permission of the publisher Robert Coleman.
The Coleman Report is published 23 times per year, semimonthly, except for December 31,
by Coleman Publishing.
Subscription price is $737 per year. Additional subscriptions to the same location are only $127.
No part of the Coleman Report may be excerpted, reproduced, photocopied or faxed in any form without written permission.
© 2007 All Rights Reserved by Coleman Publishing.
--------------------------------------------------------------

How scary is the Small Ticket Leasing Marketplace
by Christopher Menkin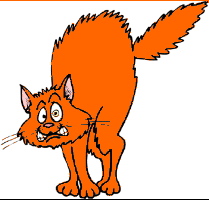 Old timers, and I don't mean those who have seen the George M. Cohan days, but those who saw the Rolling Stones when they first came to America, perhaps now approaching sixty,---you have experienced Avco, Budget, Foothill, Westinghouse, Colonel Pacific, even GE--- and the list goes long on those who got out of the small ticket broker marketplace. In fact, many got out of it altogether. It was not that they were not getting their initial yield and then some, it was the cost of the problems inherent and a tightening of the marketplace which seemed to turn on itself, just as the real estate mortgage market is today. To put it plainly: They weren't getting any satisfaction.
It appears to be happening again. To those of us in the street, we know a drop in the prime rate won't cure the subprime mortgage dilemma or the tightening of credit, or halt the regulators from scaring the credit officers into turning more deals down.
More small ticket leasing applicants are concerned with getting approval than saving a quarter of a percent. Of course, they would like a lower rate, but more importantly, they would like an approval first.
In the current situation you have seen the smarter players, Balboa and Key, among others, stretching for the middle market place; even going after business overseas such as Key and CIT have been
branding. They are not interested in the subprime small ticket marketplace which has been left to smaller, niche players, perhaps more regional based or equipment based.
CIT says it still is in the direct small ticket marketplace, through vendors such as Dell, and they want to do the same in Europe—through manufacturers and major distributors, not brokers. Hp, Microsoft, Caterpillar, Deere, to name a few have cash and can promote their products through
finance and leasing.
Most of the leasing companies are subsidiaries or privately held, while only four are on the stock marketplace: CIT, Marlin Business Services, MicroFinancial (Paynet,) and Pawnee Leasing ( Canada.)
Marlin Business Services is basically starting all over with new sales management, but they still lack a president. More importantly, their stock hit a new low, going below $13 on Monday in heavy trading for them over 100,000 share and again below $13 on Tuesday, and leveling off at $13.01 on a volume of 85,861 for this company. The high for the year was $24.40. It appears some major investors are selling off, even when the rest of the market is going up. Definitely appears to be a lack of confidence.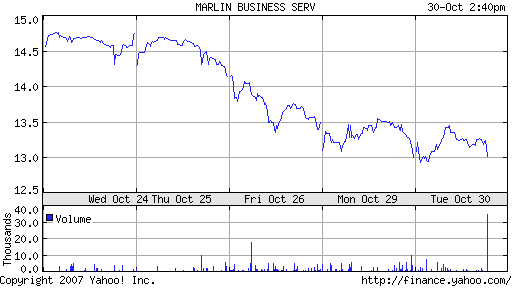 This is true in the Pawnee Leasing situation Chesswood Income Fund dba Pawnee Leasing IPO which started at $10.00 a share on May 10, 2006, raising $57,781,930 (Canadian) on its first offering. Today the stock is at $4.50.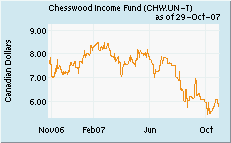 Perhaps as important, Chesswood Income Fund issued an announcement in a press release that it will be "...reducing its monthly distributions commencing with the November distribution to be paid on or about December 17, 2007, to 5.70 cents from the current 9.58 cents per unit.
"Pawnee's market continues to be impacted by newer competition that has been offering leasing terms which management considers unsustainable beyond the near term. This trend is impacting both origination and charge-off levels. Pawnee has faced similar market cycles in its 25-year history of operations, and management expects that these challenges will again be temporary. Credit discipline is rewarded in these circumstances, despite the effect on shorter-term operating results, created by this type of climate...
"The decision to reduce monthly distributions has been made as a result of the impact of the current competitive environment faced by the Fund's U.S. commercial equipment leasing subsidiary, Pawnee Leasing Corporation ("Pawnee"), as well as the slowdown in the U.S. economy. Pawnee has historically accounted for more than 90 per cent of the Fund's consolidated cash flow..."
"Despite the current market environment, Pawnee continues to be very profitable and has been introducing new products, with a view to not only expanding our product offerings but also our customer base" said Barry Shafran, the Fund's President and Chief Executive Officer.
Marlin Business Services is in a similar position being profitable, introducing business loans and factoring, but the fact is their investors also seem to have lost confidence in the small ticket marketplace.
Who will be the winners in the small ticket broker marketplace?
Both Pacific Capital and NetBank Business Finance have been around a long time with a solid following of experienced leasing brokers. With a good cost of funds, both should continue to prosper, particularly as their competition raises rates as they seek primarily subprime small ticket leases.
We are seeing what has been predicted, the day of the independent broker being able to put transactions together because they know where to go for the best approval for their customer.
Chesswood Income Fund Press Release:
http://leasingnews.org/PDF/Chesswoodfund.pdf
--------------------------------------------------------------

Sales Make it Happen
"What else can you do for me?"
by Ken Goodman, CLP
After spending time and money cultivating relationships with a client, closing the deal, if you listen, you client will then be asking, "What else can you do for me?"
It should be standard to add the person to your "follow-up" list, plus keep them in mind for a birthday card, or an excuse to contact them regarding any event that you know about from conversations you have had with your client.
If you are really doing your job about forming a "relationship," you should bring them into your "business family" as soon as possible. You can not only generate referrals from such a network, but also additional financial rewards.
Make a list of things you can do for your client:
Accounts Receivable Financing and Factoring - Many cash starved manufacturers and distributors regularly borrow against committed invoice payments. A number of companies provide these services and some are willing to pay you ongoing royalties for referrals.
Inventory Financing - Retailers of expensive equipment must tie up a lot of money in inventory - auto dealers, truck dealers and sellers of construction or manufacturing equipment generally fall in this category. Lenders will loan against these assets until they are resold.
Commercial & Residential Mortgages - More and more companies are considering real estate acquisitions either for facilities they will use, or for investment. In fact, we encourage clients to invest in such appreciating assets while leasing their equipment. Create a relationship with a mortgage company or broker for mutual fee or referral opportunities.
Insurance - We require insurance on the equipment we lease. Not every customer has a relationship with a good commercial insurance agent. Why not recommend someone who will be a revenue and/or referral source for you.
Accounting and Bookkeeping Services - Not everyone has such a professional on retainer. Especially where we are asking them to provide more detailed financial information then they have on hand, referring someone into the situation makes sense.
Vehicle Leasing - Cars, and often trucks, are specialized opportunities. You're not going to a two year lease on a car and bet on getting a 55% residual, nor are you (usually) in the business of doing a full service (maintenance included) lease on a truck, so why not refer the prospect to someone who will?
Better Bank ---Particularly one that won't compete with you in the near future. Working capital, accounts receivable, and most important in today's world, personal attention, not just a FICO number.
Out Of The Box Thinking - Don't stop with this list. Almost anyone who seeks to do business with your clients and prospects is a potential source of referrals and/or fee income. That includes lawyers, office supply companies, furniture sellers, sales consultants and trainers (shameless plug) and a lot more. Look for joint marketing opportunities as well. Everything doesn't have to involve cash payments.
When the client things about money and who can help them, hopefully you will be on the top of the list---to either provide it directly or introduce them to someone you both will trust to perform.
Ken Goodman, CLP
Goodman & Associates
Consulting - Training - Litigation Support
888/852-7560
ken@leasegood.com
Previous "Sales makes it Happen" columns at:
http://www.leasingnews.org/Legacy/index.html


---------------------------------------------------------------
### Press Release ###########################

---Shares of Pacific Capital were hit hard
following the company's announcement that it will record a $22.4 million provision for fraud-related refund anticipation loan losses in the third quarter.

Here is their press release:
SANTA BARBARA, Calif.----
Pacific Capital Bancorp (Nasdaq: PCBC) announced updated results for the 2007 Refund Anticipation Loan (RAL) and Refund Transfer (RT) programs. In the third quarter of 2007, the Company will record a provision for credit losses in the amount of $22.4 million to reflect increased losses on 2007 RALs.
(Pacific Capital CEO George Leis said during an Oct. 29 conference call that a $22.4 million charge from the company's refund anticipation loan program is due to a disconnect between its fraud controls and new controls initiated by the IRS.)
The increased losses result from additional customer and tax preparer fraud experienced in the 2007 RAL program. The Company made RALs to some of these taxpayers expecting them to be repaid by the customers' tax refunds when issued by the IRS. With the larger number of refund claims being denied because of fraud, the Company has concluded that the outstanding loans will most likely not be paid. The RAL-related provision for credit losses will negatively impact fully diluted earnings per share by $0.27 in the third quarter of 2007.
The financial results of the core bank, which exclude the impact of the RAL/RT programs, are expected to meet or exceed the consensus analyst estimate for the third quarter of 2007.
George S. Leis, President and Chief Executive Officer of Pacific Capital Bancorp, commented, "It has become apparent that fraud identification and monitoring processes utilized throughout the RAL industry - including those utilized by Pacific Capital Bancorp - have failed to match the effectiveness of newly implemented processes utilized by the IRS. This has resulted in the IRS identifying fraudulent returns that we did not catch and denying payment on those refunds. RALs that we had anticipated being paid off by tax refunds issued later in the 2007 filing season now appear to have been based on fraudulent returns that likely will not be paid by the IRS.
"Based on our higher than normal loss rates experienced in the 2007 RAL program, we are in the process of significantly enhancing our underwriting criteria and fraud identification processes. We have identified a high concentration of losses associated with tax preparers and RAL customers possessing certain characteristics and we are implementing controls to significantly reduce our exposure to these types of individuals. Based on the changes we are making to our risk management platform, we are confident that we can reduce our losses in the 2008 RAL program to an acceptable level.
"It should be clearly understood that RALs in no way facilitate fraudulent tax returns. It is our understanding that the newly implemented IRS processes have significantly increased the dollar amount of tax refunds that the IRS has held up due to suspected fraud, and this is completely unrelated to RAL usage. Banks that provide RALs have been victims of fraud this year at an unprecedented level and we intend to significantly reduce our fraud exposure in future years,"
said Leis.
Full Press Release here:
http://leasingnews.org/PDF/PacCap_Press_release.pdf
### Press Release ###########################

ANUGA 2007: IMAP Receives High Approval
Trade visitors from over 20 countries attended the IMAP congress about strategic alliances for medium-sized businesses of the food industry
- The 1st International IMAP Congress at the ANUGA received high approval
- High-level discussions
- International mergers- & acquisition trends of the food industry have been presented and discussed comprehensively
In conclusion, IMAP - International Mergers & Acquisition Partners -, as well as the international food industry took a very positive stock for the 29th ANUGA in Cologne. Approximately 163,000 trade visitors from nearly 175 countries used the opportunity to gather comprehensive information from 6,607 exhibitors coming out of 95 countries. With a foreign national quota of 83%, ANUGA demonstrated itself international unprecedented.
Decision makers from all over the world visited the IMAP congress
"Global Strategic Partnerships of the Agricultural- and Food industry", e.g. coming from Argentina, Malaysia, India, Libanon, Russia, Sri Lanka and Thailand.
The IMAP congress as being a part of the ANUGA supporting program was a major focal point, presenting the current global transaction activities on the basis of the latest market surveys and furnished information on predicted Mergers & Acquisition trends.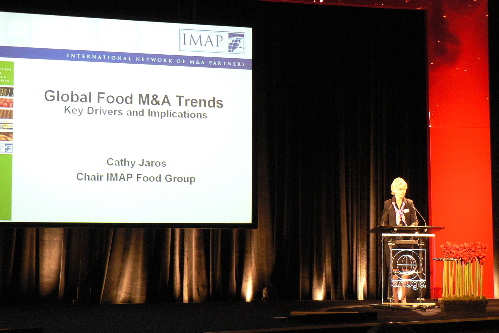 Cathy Jaros, Chair IMAP Food Group
The 15 global most considerable business groups of the food industry represent a global market share of more than 33% which in reference to the manufacturers ranking amongst the Top 50 the market share lies at approx. 28%. Significant increase is primarily achieved by acquisitions and joint ventures. Accordingly, the global volume of transactions increased between 2003 and 2006 from about US$ 30bn to ca US$110bn. Internationally concentrated medium-sized businesses with a competitive niche oriented, first class portfolio benefit from this trend, according to Cathy Jaros,
Chair of the IMAP Food Group.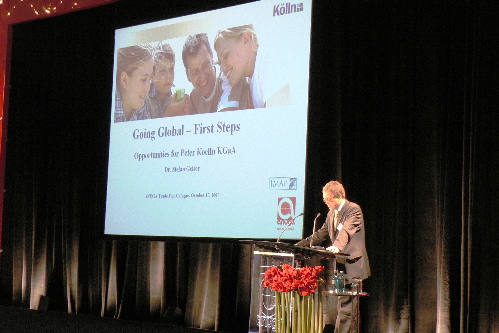 Dr. Stefan Geiser, Executive Manager of Peter Koelln KGaA, demonstrated the development of the middle-class enterprise from its earliest stage of the acquisition activities, up to their present market position in Germany. He exemplified existing market potentials as well as the global growth strategy of Koelln, and how IMAP supported their preparation to launch the Argentina and North
American markets.
As basis of the bilateral discussions to be held afterwards, M&A experts being successfully active in North- and South America, West- and East Europe and the Asia-/Pacific regions furnished information
of the current market situations and the trends for the future in these specific territories.
The major highlight of the Congress was besides the interesting lectures, the extensively used 1-to-1 discussions offered to participants, interested to converse with internationally experienced
IMAP food specialists coming out of nearly 20 countries.
The predominantly international oriented participants of the Conference discussed individual inquiries on the topic of global strategic partnerships in detail with the transaction experts.
Several entrepreneur have already expressed their wish to continue this dialogue after the ANUGA in order to intensively audit their possibilities on strategic partnerships.
-----
IMAP International Mergers & Acquisitions Partners was established in 1971 and with more than 200 transactions every year and over 320 M&A advisors in 34 countries IMAP is the international leading
organisation of selected M&A professionals.
### Press Release ###########################
--------------------------------------------------------------

News Briefs----
Credit-Market Losses Erode European Bank Earnings
http://www.bloomberg.com/apps/news?pid=20601101&sid=a6J7A8OWH2hI&refer=japan
Legislative leaders back 7-year extension on Internet tax ban
http://www.accountingweb.com/cgi-bin/item.cgi?id=104166
Merrill's departing chief to get $160 million
http://www.ft.com/cms/s/0/4fb6d18c-86eb-11dc-a3ff-0000779fd2ac.html?nclick_check=1
speculation by a number of analysts that Merrill Lynch faces a $4 billion writedown
http://breakingnews.nypost.com/dynamic/stories/M/MERRILL_LYNCH?SITE=
NYNYP&SECTION=HOME
Boeing OKs $7 billion to buy back more stock
http://seattletimes.nwsource.com/html/businesstechnology/2003982344_boeing30.html
Hedge Funds Face Uncertain Future
http://www.absnet.net/include/showfreearticle.asp?file=/headlines/3.htm
UPS plans $2 billion stock buyback, third since '05
http://www.ajc.com/business/content/business/stories/2007/10/30/ups_1031.html
Cost of fire damage to crest $2 billion, institute estimates
http://www.signonsandiego.com/news/business/20071030-9999-1b30econ.html
---------------------------------------------------------------


You May have Missed---
Many Americans think economy is in recession
http://www.ajc.com/business/content/business/stories/2007/10/30/RECESSION31_COX_F9713.html
---------------------------------------------------------------

Sports Briefs----
Jeff George seeks comeback with Minnesota Vikings http://www.twincities.com/allheadlines/ci_7313892?nclick_check=1
Boozer, Williams quiet Warriors' crowd in Utah's 117-96 season-opening win http://www.twincities.com/allheadlines/ci_7313892?nclick_check=1
----------------------------------------------------------------


California Nuts Briefs---
LA county fire that consumed 21 homes started by boy with matches
http://www.sfgate.com/cgi-bin/article.cgi?f=/n/a/2007/10/30/state/n220451D14.DTL
----------------------------------------------------------------


"Gimme that Wine"
Reaching a Significant 'Feet': Barefoot Cellars(R) Surpasses Three Million Case Milestone
http://sev.prnewswire.com/food-beverages/20071029/NYM10629102007-1.html
Under Jess Jackson, Kendall-Jackson has grown from a small vineyard to one making 3.8 million cases yearly.
http://www.latimes.com/business/la-fi-sunprofile28oct28,1,3833449.story?coll=
la-mininav-business&ctrack=1&cset=true
Has the anti-cork tide changed?
http://winesandvines.com/template.cfm?section=news&content=51101
Snooth Launches "My Wines"
http://www.pr.com/press-release/58254
Wine Prices by vintage
http://www.winezap.com
http://www.wine-searcher.com/
US/International Wine Events
http://www.localwineevents.com/
Winery Atlas
http://www.carterhouse.com/atlas
Leasing News Wine & Spirits Page
http://two.leasingnews.org/Recommendations/wnensprts.htm
The London International Vintners Exchange (Liv-ex) is an electronic exchange for fine wine.
http://www.liv-ex.com/
----------------------------------------------------------------

Calendar Events This Day
Books for Treats Day
Read books instead of giving candy on Halloween Day.
www.booksfortreats.org
Carve a Pumpkin Day
http://holidayinsights.com/moreholidays/October/carveapumpkinday.htm
Hallowe'en or All Hallow's Eve
An ancient celebration combining Druid autumn festival and Christian customers. Hallow'en ( All Hallow's Eve) is the beginning of Hallotide, a season that embraces the Feast of All Saints (Nov. 1) and the Feast of All Souls (Nov. 2) The observance dating form the sixth or seventh century has long been associated with thoughts of the dead, spirits, witches, ghosts and devils. In fact, the ancient Celtic Feast of Samhain, the festival that marked the beginning of winter and the New Year, was observed Nov 1.
http://holidayinsights.com/halloween/index.htm
Increase Your Psychic Powers Day
http://holidayinsights.com/moreholidays/October/psychicpowersday.htm
Magic Day
Traditionally observed on the anniversary of the death of Harry Houdini in 1926.
National Knock-Knock Day
Celebrated in tandem with Halloween, National Knock-Knock Day answers that age-old question, "who's there?"
National Unicef Day
Presidential Proclamation.
http://homeschooling.about.com/gi/dynamic/offsite.htm?zi=1/XJ&sdn=homeschooling&cdn
=education&tm=3&gps=106_3953_1012_1004&f=11&su=p554.2.150.ip_&tt=2&bt=1&bts=
1&zu=http%3A//www.unicef.org/
Nevada: Admission Day
Nevada became the 36th state in 1864. Observed as a holiday in Nevada.
Reformation Day.
Anniversary on which Martin Luther nailed his 95 theses to the door of Wittenberg's Palace church, denouncing the selling of papal indulgences---the beginning of the reformation in Germany.
Samhain
One of the "Greater Sabbats" during the Wiccan year.
Trick or Treat or Beggar's Night
A popular custom on Hallow'en, in which children wearing costumes visit neighbors' homes, calling out "Trick or treat" and "begging for candies or gifts to place in their beggars' bag. In recent years, there has been increased participation by adults, often parading in elaborate or outrageous costumes and also requesting candy.
Saint feast Days
http://www.catholic.org/saints/f_day/oct.php
----------------------------------------------------------------

The "Zip" in Zip Code stands for "Zone Improvement Plan"
http://inventors.about.com/library/inventors/blmailus4.htm
----------------------------------------------------------------

Today's Top Event in History
1968-- - President Lyndon J. "Hey! Hey! LBJ" Johnson, trying to get his Vice President (Hubie "Dump the Humph" Humphrey) elected to succeed him, orders an end to bombing of North Vietnam.
November 5 Richard M. Nixon is elected president of the United Sates, defeating his Democratic opponent Vice Pres. Hubert H. Humphrey in a close race. Spiro T. Agnew, Republican of Maryland was elected vice president. The electoral vote was Nixon, 302; Humphrey, 1919; George C. Wallace, third-party candidate, 45. One Nixon elector later cast his vote for Wallace. The popular vote was Nixon, 31,785,480; Humphrey 31,275,166; Wallace, 9,906.473. There are those who say if Wallace had not run, Humphrey would have been elected president. They said the same in the Bush-Kerry election
where third party candidate, however Ralph Nader only received 463,653 votes while George Bush received 62,028,285 and Kerry 59,028,109. Some say it was Ohio's 22 electoral votes with high rural turn out due to San Francisco Mayor Gavin Newsom marrying gay couples and "kissing" on television by the newly weds. The fact is majority liked one candidate over the other, perhaps even voting for the lesser, not the greater. Somehow we survive no matter who
is elected.
[headlines]
----------------------------------------------------------------

This Day in American History
1517- German Augustinian monk Martin Luther, 31, nailed to the door of the castle church in Wittenberg a list of 95 theological points he wished to debate, one of the major events in the founding of the new world, which was to become the United Colonies ( later changed to the United States.) The weakening of the Vatican controlled religion touched off the Protestant Reformation, which lead to seeking of religious freedom in all countries, but none as profound as the "New World."
1753-George Washington was sent by Governor Robert Dinwiddie of Virginia to demand French withdrawal from the Ohio territory. Dinwiddie had been impressed by Washington's achievement as surveyor and fieldsman, and picked him for the commission, although he was only 21 years old. As adjutant general of the Northern Division, Washington set out from Williamsburg, VA. With Christopher Gist as his guide, he made observations of French fortifications and estimations about needed English fortifications. During the expedition he kept a journal, which Dinwiddie later obtained and had printed. It indicted French intentions for the territory and attributed to a French office the indiscreet admission that "...it was their absolute Design to take possession of the Ohio, and by G---they would do it."
1803-- Congress ratifies the purchase of the entire Louisiana area in North America, adding territory to the U.S. which will eventually become 13 more states.
1832- American Episcopal scholar George Washington Doane, 33, was consecrated as second Bishop of the Diocese of NJ. Doane is better remembered today as author of the hymn, "Softly Now the Light of Day."
1838 -- A mob of about 200 attacks a Mormon camp in Missouri, killing 20 men, women and children.
1860- Birthday of Juliet Gordon Low, founder of the Girl Scouts of the USA, Savanaugh, GA.
1861-Citing failing health, General Winfield Scott, commander of the Union forces, retires from service. The hero of the Mexican War recognized early in the Civil War that his health and advancing years were a liability in the daunting task of directing the Federal war effort. Scott was born in Virginia in 1786. He graduated from William and Mary College and joined the military in 1808, where he had become the youngest general in the army by the end of the War of 1812. During the crisis of 1861, Scott remained at his post and refused to join his native state in secession. President Lincoln asked Scott to devise a comprehensive plan to defeat the Confederacy. Scott's strategy called for the blockading of ports to isolate the South economically, then an offensive down the Mississippi River. In the optimistic early days of the war, this strategy seemed hopelessly sluggish-in fact, critics dubbed it the "Anaconda Plan" after the giant Amazonian snake that slowly strangles its prey. Despite initial criticism, it was the basic strategy that eventually won the war.
1864- Nevada became the 36th state. 1864-Anxious to have support of the Republican-dominated Nevada Territory for President Abraham Lincoln's reelection, the U.S. Congress quickly admits Nevada as the 36th state in the Union. In 1864, Nevada had only 40,000 inhabitants, considerably short of the 60,000 normally required for statehood. But the 1859 discovery of the incredibly large and rich silver deposits at Virginia City had rapidly made the region one of the most important and wealthy in the West. The inexpert miners who initially developed the placer gold deposits at Virginia City had complained for some time about the blue-gray gunk that kept clogging up their gold sluices. Eventually several of the more experienced miners realized that the gunk the gold miners had been tossing aside was actually rich silver ore, and soon after, they discovered the massive underground silver deposit called the Comstock Lode. The decisive factor in easing the path to Nevada's statehood was President Lincoln's proposed 13th Amendment banning slavery. Throughout his administration Lincoln had appointed territorial officials in Nevada who were strong Republicans, and he knew he could count on the congressmen and citizens of a new state of Nevada to support him in the coming presidential election and to vote for his proposed amendment. Since time was so short, the Nevada constitutional delegation sent the longest telegram on record up to that time to Washington, D.C., containing the entire text of the proposed state constitution and costing the then astronomical sum of $3,416.77.Their speedy actions paid off with quick congressional approval of statehood and the new state of Nevada did indeed provide strong support for Lincoln. On January 31, 1865, Congress approved the 13th Amendment to the U.S. Constitution banning slavery.
1892 -- Arthur Conan Doyle publishes "The Adventures of Sherlock Holmes". While not American history, this was my favorite book in junior high school, where I read the completed collection at least three times, as to me it was the "Harry Potter" of the day.
1893-African-American football player William Henry Lewis named All-American. Harvard's football team featured the first black All-American in the form of William Henry Lewis, who had been an undergraduate at Amherst College. Lewis had initially attended Virginia Normal (now Virginia State), but moved north in 1889. He was voted as Amherst's captain in 1890. Lewis went on to Harvard Law School and continued his football career. He played in the Crimson's 6-0 loss to Yale in 1892, but so impressed Walter Camp that he was named to Camp's All-America squad. The Crimson center rusher was a repeat All-America honoree in 1893. Lewis became assistant district attorney in Boston following graduation.
1896- Birthday of Ethel Waters. Married when she was 13, Ethel Waters began her singing career at the urging of friends. At age 17 she was singing at Baltimore's Lincoln Center, billing herself as Sweet Mama Stringbean. Her career took her to New York, where she divided her work between the stage, nightclubs and films. She made her Broadway debut in 1927 in the revue Africana, and her other stage credits included Blackbirds, Rhapsody in Black, Thousands Cheer and Mamba's Daughters. Her memorable stage roles in Cabin in the Sky and A Member of the Wedding (for which she won the Drama Critics' Award) were recreated for film.
1912 - Dale Evans (Frances Butts) (singer, songwriter: Happy Trails to You; actress: The Roy Rogers Show, Roy Rogers movies; wife of 'King of the Cowboys' Roy Rogers; died Feb 7, 2001)
1915 – Birthday of piano player Meade Lux Lewis, Binghampton, NY. Died June 7, 1964.
http://us.imdb.com/Name?Lewis,+Meade+'Lux'
1918 - In the worst global epidemic of the century, influenza (an acute, contagious respiratory viral infection) had been spreading around the world since May. Before it ended in 1919 some 20 million people were killed worldwide, about twice as many as World War I, with about 500-600,000 of them in the US. October was the deadliest month and about 195,000 died with 21,000 dead the 1st week. It was estimated that 20-40 million people died worldwide.
1919--BUTTON, WILLIAM ROBERT Medal of Honor
Rank and organization: Corporal, U.S. Marine Corps. Entered service at: St. Louis, Mo. Born: 3 December 1895, St. Louis, Mo. G.O. No.: 536, 10 June 1920. Citation: For extraordinary heroism and conspicuous gallantry and intrepidity in actual conflict with the enemy near Grande Riviere, Republic of Haiti, on the night of 31 October_l November 1919, resulting in the death of Charlemagne Peralte, the supreme bandit chief in the Republic of Haiti, and the killing, capture and dispersal of about 1,200 of his outlaw followers. Cpl. William R. Button not only distinguished himself by his excellent judgment and leadership but also unhesitatingly exposed himself to great personal danger when the slightest error would have forfeited not only his life but the lives of the detachments of Gendarmerie under his command. The successful termination of his mission will undoubtedly prove of untold value to the Republic of Haiti.
1922 Saxophone player Illinois Jacquet Birthday
http://www.africanpubs.com/Apps/bios/0661JacquetIllinois.asp
http://www.rollingstone.com/artists/default.asp?oid=7428
1922-Birthday of saxophonist Ted Nash, Sommerville, MA
http://shopping.yahoo.com/shop?d=product&id=1927006142&clink=dmmu.artist&a=b
1925-Record low October temperatures were set in northern New England. Van Buren, ME hit 1 degree, Garfield, VT dropped to 2, Pittsburg, NH to 4 degrees
1926 – Because this is Halloween, we record this event: Harry Houdini died on this day of peritonitis. Days earlier, between performances at the Princess Theater in Montreal, Canada, as he relaxed in his dressing room, he was visited by a student athlete from Montreal's McGill University. The young man asked Houdini if it was true that he could actually withstand punches to the stomach. Houdini replied in the affirmative, but before he could prepare himself for the stunt by tightening his stomach muscles, the student punched the magician several times in his mid-section. Houdini performed that night and several more, then headed for Detroit where he did one show, then collapsed and was rushed to the hospital. At the time, it was assumed that his appendix had been ruptured by the blows from the student. Current medical knowledge leads experts to believe that Houdini already had appendicitis and only thought that the blows to his stomach were the cause of his pain. Magicians and mediums throughout the world still gather on this night, Halloween, to honor the Great Houdini
http://memory.loc.gov/ammem/today/oct31.html
1929 -- A little boy explodes some firecrackers on La Salle Street in Chicago & rumors quickly spread that gangsters who have lost heavily on the stock market are shooting up the street. Squad cars of police arrive to find a very bewildered little kid.
"Despite the fact that there is a cherished legend in American folklore that pedestrians on Wall Street had to scurry out of the way of falling financiers, no such wave of suicides took place. Those (and there were countless) whose life savings had been wiped out were far too stunned & depressed to think of anything so violent as suicide."
— Robert Goldston, The Great Depression
1927- Hoagy Carmichal records a song he just wrong called "Stardust (Gennett 6331)
1930 - In a rare recording, William 'Count' Basie sang with Bennie Moten's orchestra, "Somebody Stole My Gal."
1930-Birthday of tenor sax player Ervin Booker, Denison, TX, Died August 31, 1970.
http://www.cduniverse.com/sresult.asp?style=music&HT_Search_Info=
Ervin%2C+Booker&HT_Search=XARTIST
1937 -- Tom Paxton born Chicago, Illinois. Folk singer/songwriter. His songs have been recorded by hundreds of artists as diverse as Pete Seeger, Willie Nelson and Placido Domingo. Ramblin' Boy, The Last Thing On My Mind, Bottle of Wine, Goin' to the Zoo & The Marvelous Toy are just a few of his songs.
"Oh lay me down in Forest Lawn in a silver casket
put golden flowers over my head in a silver basket
While the drum & bugle corps
play taps while cannons roar
while sixteen liveried employees
Sell souvenirs from the funeral store..."
http://www.tompaxton.com/
1939-Birthday of drummer John Guerin, Hawaii
1941 - The U.S. Navy destroyer "Reuben James" was torpedoed by a German U-boat off Iceland, killing 115, even though the United States had not yet entered World War II.
1941- Although not complete, the Federal Government declared the work over at Mount Rushmore National Memorial, after 14 years of work. First suggested by Jonah Robinson of the South Dakota State Historical Society, the memorial was dedicated in 1925, and work began in 1927. The memorial contains sculptures of the heads of Presidents George Washington, Thomas Jefferson, Abraham Lincoln and Theodore Roosevelt. The 60-foot-tall sculptures represent, respectively, the nation's founding, political philosophy, preservation, expansion and conservation. Actually, the money ran out. Work on the monument had begun August 10, 1927. It was dedicated March 3, 1933 although work continued. Sculptor Gutzon Borglum died in 1941 and his son, Lincoln, continued the project until funds ran out on this day. Since then, no additional carving has been done, nor is any further work (other than maintenance) on the memorial planned.
http://www.nps.gov/moru/
1944-Birthday of drummer Sherman Ferguson, Philadelphia, PA
http://www.jazzreview.com/cdreview.cfm?ID=3294
http://shopping.yahoo.com/shop?d=product&id=1927059503
http://www.artistdirect.com/music/artist/card/0,,429902,00.html
1945-Booker T Washington, educator, inducted into the Hall of Fame for Great Americans
1945--Birthday of American Composer Janice G. Augustus, born Cleveland, OH.
1947---Top Hits
Near You - The Francis Craig Orchestra (vocal: Bob Lamm)
I Wish I Didn't Love You So - Vaughn Monroe
I Wonder Who's Kissing Her Now - Perry Como
Smoke! Smoke! Smoke! (That Cigarette) - Tex Williams
1950- Earl Lloyd became the first black to play in an NBA game when he took the floor for the Wash­ington Capitols in Rochester, NY. Lloyd was actually one of three blacks to become NBA players in the 1950 sea­son, the others being Nat ("Sweetwater") Clifton, who was signed by the New York Knicks, and Chuck Cooper, who was drafted by the Boston Celtics (and debuted the night after Lloyd).
1950-Birthday of TV personality Jane Pauley, born Indianapolis, 1950. Yesterday marked the anniversary of her first appearance as co-anchor on the Today Show in 1976.
http://www.emanila.com/benrazon/people/pauley.htm
http://talkshows.tqn.com/library/news/blnewsjanepauley.htm
1952- The first hydrogen bomb was detonated, designated as "Mike," part of Operation Ivy. It was a tower shot with a burst of 20 feet at the Elugelab Atoll at the Eniwetok Proving Ground, Marshall Islands.
1954 - No. 1 Billboard Pop Hit: ``This Ole House,'' Rosemary Clooney.
1955---Top Hits
Autumn Leaves - Roger Williams
Only You - The Platters
Sixteen Tons - Tennessee Ernie Ford
Love, Love, Love - Webb Pierce
1961---Birthday of American Composer Mike Edgerton, born Racine, Wisconsin.
1963---Top Hits
Sugar Shack - Jimmy Gilmer & The Fireballs
Be My Baby - The Ronettes
Deep Purple - Nino Tempo & April Stevens
Love's Gonna Live Here - Buck Owens
1964 - The Supremes "Baby Love" was the number one single (for four weeks), while Barbra Streisand's "People" was #1 on U.S. album charts (for five weeks).
1965 - Fort Lauderdale was deluged with 13.81 inches over a two day period, the second heavy rains in two weeks. More road and street damage occurred and some homes were flooded for the second time
1966- Bob McKendrick presented "Dance of Death" costume ball at California Hall. The Grateful Dead. Quicksilver Messenger Service and Mimi Fariñia entertained.
http://www.breadandroses.com/
1966 -- Ken Kesey's Acid Test Graduation.
http://www.intrepidtrips.com/
http://wild-bohemian.com/kesey.htm
1966--WILLIAMS, JAMES E. Medal of Honor
Rank and organization: Boatswain's Mate First Class (PO1c.), U.S. Navy, River Section 531, My Tho, RVN, Place and date: Mekong River, Republic of Vietnam, 31 October 1966. Entered service at: Columbia, S.C. Born: 13 June 1930, Rock Hill, S.C. Citation: For conspicuous gallantry and intrepidity at the risk of his life above and beyond the call of duty. PO1c. Williams was serving as Boat Captain and Patrol Officer aboard River Patrol Boat (PBR) 105 accompanied by another patrol boat when the patrol was suddenly taken under fire by 2 enemy sampans. PO1c. Williams immediately ordered the fire returned, killing the crew of 1 enemy boat and causing the other sampan to take refuge in a nearby river inlet. Pursuing the fleeing sampan, the U.S. patrol encountered a heavy volume of small-arms fire from enemy forces, at close range, occupying well-concealed positions along the river bank. Maneuvering through this fire, the patrol confronted a numerically superior enemy force aboard 2 enemy junks and 8 sampans augmented by heavy automatic weapons fire from ashore. In the savage battle that ensued, PO1c. Williams, with utter disregard for his safety exposed himself to the withering hail of enemy fire to direct counter-fire and inspire the actions of his patrol. Recognizing the overwhelming strength of the enemy force, PO1c. Williams deployed his patrol to await the arrival of armed helicopters. In the course of his movement his discovered an even larger concentration of enemy boats. Not waiting for the arrival of the armed helicopters, he displayed great initiative and boldly led the patrol through the intense enemy fire and damaged or destroyed 50 enemy sampans and 7 junks. This phase of the action completed, and with the arrival of the armed helicopters, PO1c. Williams directed the attack on the remaining enemy force. Now virtually dark, and although PO1c. Williams was aware that his boats would become even better targets, he ordered the patrol boats' search lights turned on to better illuminate the area and moved the patrol perilously close to shore to press the attack. Despite a waning supply of ammunition the patrol successfully engaged the enemy ashore and completed the rout of the enemy force. Under the leadership of PO 1 c. Williams, who demonstrated unusual professional skill and indomitable courage throughout the 3 hour battle, the patrol accounted for the destruction or loss of 65 enemy boats and inflicted numerous casualties on the enemy personnel. His extraordinary heroism and exemplary fighting spirit in the face of grave risks inspired the efforts of his men to defeat a larger enemy force, and are in keeping with the finest traditions of the U.S. Naval Service.
1968-- - President Lyndon J. "Hey! Hey! LBJ" Johnson, trying to get his Vice President (Hubie "Dump the Humph" Humphrey) elected to succeed him, orders an end to bombing of North Vietnam.
November 5 Richard M. Nixon is elected president of the United Sates, defeating his Democratic opponent Vice Pres. Hubert H. Humphrey in a close race. Spiro T. Agnew, Republican of Maryland was elected vice president. The electoral vote was Nixon, 302; Humphrey, 1919; George C. Wallace, third-party candidate, 45. One Nixon elector later cast his vote for Wallace. The popular vote was Nixon, 31,785,480; Humphrey 31,275,166; Wallace, 9,906.473. There are those who say if Wallace had not run, Humphrey would have been elected president. They said the same in the Bush-Kerry election where third party candidate, however Ralph Nader only received 463,653 votes while George Bush received 62,028,285 and Kerry 59,028,109. Some say it was Ohio's 22 electoral votes with high rural turn out due to San Francisco Mayor Gavin Newsom marrying gay couples and "kissing" on television by the newly weds. The fact is majority liked one candidate over the other, perhaps even voting for the lesser, not the greater. Somehow we survive no matter who is elected.
1971---Top Hits
Maggie Mae/Reason to Believe - Rod Stewart
Gypsys, Tramps & Thieves - Cher
Theme from Shaft - Isaac Hayes
How Can I Unlove You - Lynn Anderson
1972 - Curtis Mayfield received a gold record for "Freddie's Dead" from the flick, "Superfly".
1979---Top Hits
Rise - Herb Alpert
Pop Muzik - M
Dim All the Lights - Donna Summer
All the Gold in California - Larry Gatlin & The Gatlin Brothers
1984 - "Caribbean Queen" became a gold record for Billy Ocean. It was Ocean's second hit song and the only one of his 11 hits to become a million-seller. He would have two other #1 songs and a pair of #2 hits, but none as big as "Caribbean Queen (No More Love on the Run)". Billy's from Trinidad, you know. His real name: Leslie Sebastian Charles.
1986 - For the first time, Universal Studios in Hollywood opened at night -- to give fans a scare. Halloween Horror Night included Dracula, the Mummy, King Kong, the Creature from the Black Lagoon, the Wolfman, and Rick Dees.
1987---Top Hits
Bad - Michael Jackson
Causing a Commotion - Madonna
I Think We're Alone Now - Tiffany
Right from the Start - Earl Thomas Conley
1987- Chris Antley became the first jockey to win nine races in a single day. He won four races in six tries at Aqueduct in the afternoon and five more in eight races at The Meadowlands at night.
1987-Running back Eric Dickerson signed a contract with the Indianapolis Colts to complete a complex three team NFL trade. The Cots got Dickerson from the Las Angeles Rams in exchange for one player and three draft choices. The Rams acquired an additional three draft picks and another player from the Buffalo Bills in exchange for the Colts' trading the right to linebacker Cornelius Bennett to the Bills. Thus started the tradition of making "deals" utilizing draft picks.
1988 - Paul McCartney made musical history by becoming the first Western recording artist to release an album exclusively in the Soviet Union. Titled CHOBA B CCCP ("Back in the USSR"), it comprised the best tracks from his set of live one-take recordings taped the previous year.
1991- a severe winter storm dubbed the 'Great Halloween Mega Storm' struck the upper Midwest. Minnesota bore the brunt of the storm. Blizzard conditions occurred with wind gusts frequently to 40 to 50 mph. By the time the storm finally ended on November 2nd, Duluth received 37 inches of snow, Minneapolis 28 inches and International Falls 18 inches. For Duluth and Minneapolis, this set new all time records for single storm totals. These two cities received nearly half their normal seasonal snows in this one storm. In Wisconsin, 35 inches of snow was reported at Superior and 30 inches at Iron River.
1992 - ``End of the Road'' by Boyz II Men logs its 12th week at No. 1 on Billboard's Hot 100 singles chart, setting a new record. The previous longest-running hit of the rock era was Elvis Presley's two-sided ``Don't Be Cruel/Hound Dog,'' which topped the chart for 11 weeks in 1956. ``End of the Road'' holds the top spot for one more week, setting the new record at 13 weeks. The group is displaced three months later by Whitney Houston's ``I Will Always Love You.'' In 1995, Boyz II Men ties Houston's 14-week record with ``I'll Make Love to You.''
1993 - A cold wave set or tied 43 record lows. Corpus Christi, TX dropped to 28 degrees to set the October (and November) record. Brownsville dropped to a monthly record 35 degrees.
1999 – Egypt Air Flight 990, en route to Cairo from New York, crashed off the coast of Nantucket Island, Massachusetts. All 217 people on board died. Some American investigators suspected a relief co-pilot deliberately put the plane into a suicide dive, causing the crash. It is the belief today that Osma Bin Laden got the idea to use airplanes as bombs from this event.
2001 -For the first time since Philadelphia A's Mule Haas hit a game-tying two-run homer in Game 5 of the 1929 World Series, a team comes from behind to tie a Fall Classic game in the ninth and goes on to win in extra innings. Tino Martinez sends the game into overtime with a two-out homer off Diamondbacks' closer Byung-Hyun Kim and Derek Jeter, dubbed Mr. November, wins it after the stroke of midnight with a full count two-out round tripper giving the Bronx Bombers a 3-2 victory and knots the series at two games apiece.
--------------------------------------------------------------

Football Poem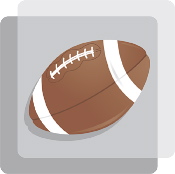 If
by Rudyard Kipling
If you can keep your head when all about you
Are losing theirs and blaming it on you,
If you can trust yourself when all men doubt you,
But make allowance for their doubting too;
If you can wait and not be tired by waiting,
Or being lied about, don't deal in lies,
Or being hated don't give way to hating,
And yet don't look too good, nor talk too wise:
If you can dream—and not make dreams your master;
If you can think—and not make thoughts your aim;
If you can meet with Triumph and Disaster
And treat those two impostors just the same;
If you can bear to hear the truth you've spoken
Twisted by knaves to make a trap for fools,
Or watch the things you gave your life to, broken,
And stoop and build 'em up with worn-out tools:
If you can make one heap of all your winnings
And risk it on one turn of pitch-and-toss,
And lose, and start again at your beginnings
And never breathe a word about your loss;
If you can force your heart and nerve and sinew
To serve your turn long after they are gone,
And so hold on when there is nothing in you
Except the Will which says to them: "Hold on!"
If you can talk with crowds and keep your virtue,
Or walk with Kings—nor lose the common touch,
If neither foes nor loving friends can hurt you,
If all men count with you, but none too much;
If you can fill the unforgiving minute
With sixty seconds' worth of distance run,
Yours is the Earth and everything that's in it,
And—which is more—you'll be a Man, my son!
--------------------------------------------------------------

SuDoku
The object is to insert the numbers in the boxes to satisfy only one condition: each row, column and 3x3 box must contain the digits 1 through 9 exactly once. What could be simpler?
http://leasingnews.org/Soduku/soduko-main.htm
--------------------------------------------------------------

Daily Puzzle
How to play:
http://www.setgame.com/set/puzzle_frame.htm
Refresh for current date:
http://www.setgame.com/set/puzzle_frame.htm
--------------------------------