Wednesday, October 1, 2008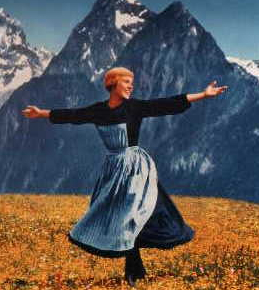 Actress Dame Julie Andrews (Julia Elizabeth Wells) born October 1, 1935, Walton-on-Thames, Surrey, England, perhaps best known for "My Fair Lady as Eliza Doolittle," as Queen Guinevere in "Camelot" as well as Walt Disney's "Mary Poppins," with her biggest fame for her role as her role as Maria von Trapp in "The Sound of Music."
http://www.imdb.com/name/nm0000267/
Headlines---
Correction: Gary Shiver's New Company
Up and Running
Classified Ads---Asset Management
GE Capital not reversing directions?
Leasing company stock Tuesday 4pm EDT
Now What? –"So-Called" Wall Street Bail-Out
by Christopher Menkin, publisher
Cartoon---Orders to the Troops
Classified Ads—Help Wanted
Sales makes it Happen—by Steve Chriest
"A few good salesmen"
Credit Execs Rate Credit Group Services
Subprime Evaporates
Loan costs soar as access tightens
Why the Biggest Banks Will Only Get Bigger
Boeing puts Japan 787 jet deliveries on hold
Home-price index falls record 16.3%
Fuel shortages persist for truckers
News Briefs---
You May have Missed---
California Nuts Brief---
Sports Briefs---
"Gimme that Wine"
Today's Top Event in History
This Day in American History
Baseball Poem
SuDoku
Daily Puzzle
GasBuddy
Weather, USA or specific area
Traffic Live----
######## surrounding the article denotes it is a "press release"
-------------------------------------------------------------------

Correction: Gary Shiver's New Company
Up and Running
This story was up-dated on line, but for those who may have not viewed the up-date:

The former president of Marlin Business has opened his new company Navitas Lease Finance Corp. It is up and operating. He states, "My only restriction with Marlin is not to hire anyone who is currently an employee of Marlin, or was an employee as of the date of my separation. This restriction runs out January 31, 2009. The only other restrictions would be the 'common law' type restrictions such as use of proprietary or confidential information, etc."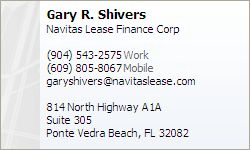 --------------------------------------------------------------

Classified Ads---Asset Management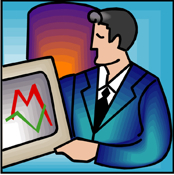 Massachusetts, MA
Started in credit and collections 30 years ago with a private agency. My skills are negotiating with Attorney's, Insurance Companies & Large & small companies.
cityofpa@earthlink.net | Resume
New York, NY
10+ years in equipment leasing/secured lending. Skilled in management & training, documentation, policy and procedure development & implementation, portfolio reporting. Strong work ethic.
Email: dln1031@nyc.rr.com
Seattle, WA
20 years combined experience in Asset Management and Collections. History of successfully maximizing the residual position through superior negotiation skills and remarketing.
Email: gcsprings@comcast.net
United States
Multi- talented individual looking to relocate back to mainland. Over 20 years of experience in Asset Management, Venture Leasing, Operations and Senior Management Positions.
RESUME | Email: dan@ggpglobal.com

For a full listing of all "job wanted" ads, please go to:
http://www.leasingnews.org/Classified/Jwanted/Jwanted.htm
Leasing Recruiters:
http://www.leasingnews.org/Recruits/index.htm
To place a free "job wanted" ad here, please go to:
http://www.leasingnews.org/Classified/Jwanted/Jwanted-post.htm
--------------------------------------------------------------

GE Capital not reversing directions?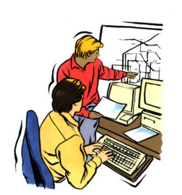 It appears GE Capital is encouraging their sales personnel to go after new business,
"bring the applications in, and they will get approved."
This is from a sales person at www.leasingservicecenter.com
(GE Capital Solutions.)
According to his email, management believes they are in a much better position compared to many lessors who reportedly are experiencing funding difficulties.
Talk of changes may or may not be valid, but even the restaurant/franchise operations looks like they want more business, as evidently by last month's GE Capital Solutions, Franchise Finance completes a $40 million deal facilitating the recapitalization of Fatz Cafe by Milestone Partners. The Sonic Franchisor may have been an unhappy "vendor." They certainly put out a press release to keep one of their funding sources from cutting them off.
Perhaps information sent, and also in the rumor mill, is about another division. Or an unsatisfied "vendor." GE employees more in the equipment leasing business than any other company with many program throughout the world. And is this the time to spin off GE Capital?
Whether the seeming new motivation to bring in more business is to attract a potential buyer in case of a spinoff is not known, or if this is a reaction to rumors that certain sectors are being restricted.
There is no doubt from this insider that the orders are for them to bring in more business as they have money and now is the time to get more aggressive; "app. only," the insider adds: Doesn't sound
like GE is pulling back from the equipment leasing sector.
If readers know differently, please send to kitmenkin@leasingnews.org. All information will be keep confidential.
--------------------------------------------------------------

Leasing company stock Tuesday 4pm EDT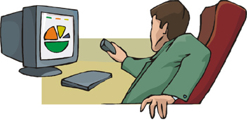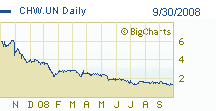 1.45 (Canadian)
Chesswood Income Fund (Pawnee)
Volume: 38
High: 1.450
52 Week High: 6.200
(10/29/2007)
52 Week Low: 1.250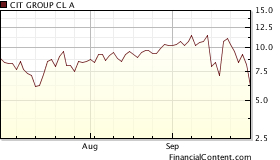 6.96
CIT
Day's Range: 6.41 - 7.14
52wk Range: 4.57 - 42.15
Volume: 8,486,627
Avg Vol (3m): 11,667,500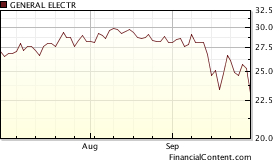 25.50
General Electric
Day's Range: 23.87 - 26.05
52wk Range: 22.16 - 42.15
Volume: 75,871,830
Avg Vol (3m): 70,285,300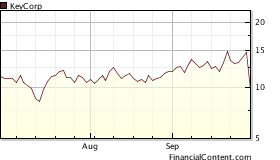 11.94 (Key Equipment parent)
KeyCorp
Day's Range: 10.24 - 12.26
52wk Range: 7.93 - 34.05
Volume: 6,640,143
Avg Vol (3m): 13,110,800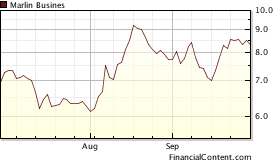 8.48
Marlin Business Services
Day's Range: 7.98 - 8.50
52wk Range: 5.85 - 15.37
Volume: 31,609
Avg Vol (3m): 24,725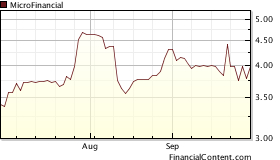 4.00
Microfinancial
Day's Range: 3.54 - 4.00
52wk Range: 3.00 - 6.50
Volume: 9,456
Avg Vol (3m): 7,296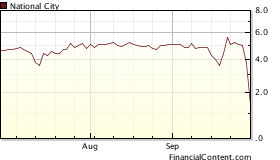 1.75
National City Corp
Day's Range: 1.64 - 2.30
52wk Range: 1.25 - 27.21
Volume: 213,466,711
Avg Vol (3m): 35,388,900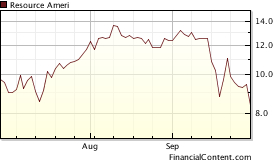 9.50
Resource America (LEAF parent)
Day's Range: 8.18 - 9.99
52wk Range: 7.85 - 18.74
Volume: 31,413
Avg Vol (3m): 63,178.1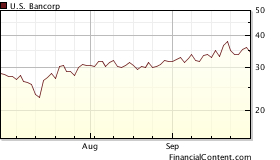 36.02
USBancorp (Manifest/Leasing parent)
Day's Range: 33.14 - 36.48
52wk Range: 20.57 - 42.23
Volume: 24,068,148
Avg Vol (3m): 25,924,800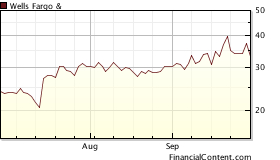 37.53
Wells Fargo
Day's Range: 34.80 - 38.00
52wk Range: 20.46 - 44.75
Volume: 46,837,144
Avg Vol (3m): 62,267,200
There is no doubt that Pawnee's parent Chesswood Income Fund stock is the lowest performing and for quite some time. This was originally to be a great tax move and bring more money to Pawnee.
Here in their marketplace they are tightening credit, not loosening it to bring more deals, much worse they have more competitors, many with money, moving in to take advantage. Was this a good
administrative move to Canada? Not if you invested in this company.
CIT, despite its press releases, is still treading water, and even General Electric has given its former president Jack Welch heart palpitations.
Keycorp, criticized for being "too conservative" in the past, with many top products, is also in the stock skids. Perhaps the SILO tax move and economy surrounding their branches has scared off investors. It could also be the scare about banks in trouble and investors are looking elsewhere, worried not only about deposits and credit availability, but their stock investment. It's not Keycorp, it's a fear of banks failing in general.
Leasing News was criticized in June for its story on National City
in trouble (their stock today hit a low of $1.75, down 63%):
http://www.leasingnews.org/archives/June%202008/06-09-08.htm#city
http://www.leasingnews.org/archives/June%202008/06-16-08.htm#occ
Sen. Robert Bennett (R-Utah), a key member of the Senate Banking Committee, warned Saturday that another major U.S. bank was "teetering" on the edge of failure and would go under if the bailout deal doesn't come through soon. He may have been referring to National City.
Resource America, parent of LEAF: Leasing News has been trying to let readers know how they actually juggle the money around. They manage assets, now scaring many institutional investors, and the down stock market has definitely hit them hard. They also have not come back from their high of $18.74 almost 52 weeks ago.
The last two, US Bank and Wells Fargo, look like solid bets.
Both also have very active and successful leasing enterprises.
Kit Menkin
--------------------------------------------------------------

Now What? –"So-Called" Wall Street Bail-Out
by Christopher Menkin, publisher
Leasing News has stayed out of the political arena, except for printing Equipment Leasing and Finance Association (ELFA) Kenneth Bentsen, Jr.'s statement about support for the effort that is publically known as the "Wall Street Bail-Out." Certainly ELFA is active in lobbying, in promoting bills, against other bills, and has a growing working relationship with both houses and the administration (Bentsen has been invited to the White House to witness bill signing and appears in magazines, radio and TV.) His statement was newsworthy.
The reality is in the last two weeks Mr. Bentsen's statement is the only one Leasing News has received in favor of the so-called "Wall Street Bail-Out." All the emails received have been against the commitment of $700 billion," some bringing other proposals, many are two and three pages long as well as attaching other articles. There appears to be much anger, particularly at the high salaried executives, and none trust either Congress or President Bush, they say. The bottom line: Yes, we have over 100 against and none "for."
Leasing News is not seeking emails or opinions on the subject, and has not issued an Editorial as it appears there is much opposition to what is happening in Washington, DC, and Manhattan, New York, from readers.
Leasing News is not going to recommend one presidential candidate or another nor take a stand on the $700 billion issue, except to commend Mr. Bentsen for his courage and leadership.
In sending out the results of the House vote on Monday to readers on the Leasing News mailing list, the story was headlined: "What Now?"
Here are two responses that that are above the political fray:
"I got a little worried about the growing sentiment that Main Street was bailing out Wall Street, which isn't really what was proposed.
"At some price, there is fair value in these problem loans. Most every congressperson was prepared to do something, I think they will keep trying, I also think the markets will be sickening for a while. The issue for Main Street is that credit may be gone, and this will show up in some ugly places. Some small employers can't make payroll without credit for example. Main Street may have aimed a gun at a bulletproof target - Wall Street wealth was incalculably fat and still is... but the ricochet could be dangerous as all hell.
"The market is an effective forecaster. It hasn't gone to zero, and it will want to test zones that it hasn't tested in a while. Perhaps some malaise will get Congress and Main Street to lighten up a bit.
"Most every American will go to work tomorrow, most ever American will have 3 meals tomorrow, and all of us will be able to kiss our kids and throw a ball and watch baseball on TV and have a piece of pie. The fabric of our prosperity will be tested a bit, for the first time in a while. Our great grandparents lived it; our grandparents were shaped by it. So too might some of our young'uns go down a different path, and have a different experience, because of the crisis of '08. In a few minutes, though, it will be '09. Hang on."
Paul Weiss
Pacific Rim Partners, San Francisco
Sunrise Tankers, San Francisco
pweiss@sunrisetankers.com
--
You ask "What Now?" Rodney Dangerfield's' character in Caddy-Shack would say "Let's dance!"
http://www.youtube.com/watch?v=NKcY75LIkRw
(If the above does not open by clicking it, please paste in your media player.)

Michael Zarrillo
New Line Business Capital LLC
16657 Gunsight Rd., Suite 141
Fountain Hills, AZ 85268
mzarrillo@newlinefinance.com
Tel: 866-423-7513
Fax: 480-837-7832
(Attached to the above youtube "What's Next" is the following, perhaps "R" rated, but certainly makes a closing statement.)
If you didn't click it, here it is again:
http://www.youtube.com/watch?v=ND91tD9kZV8&NR=1
Statement on Proposed Agreement Federal Economic Rescue Act of 2008
Equipment Leasing and Finance Association
President Kenneth E. Bentsen, Jr.
http://www.leasingnews.org/archives/September%202008/09-26-08.htm
ELFA and More than Fifty Business/Financial Trade Associations Urge Congress to Enact Legislation This Week to Bring Stability to Credit Markets
http://leasingnews.org/PDF/Joint_Letter_to_Congress.pdf
--------------------------------------------------------------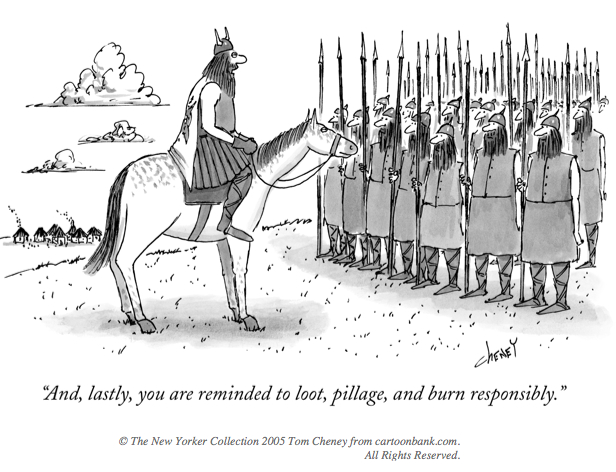 --------------------------------------------------------------

Classified Ads---Help Wanted
Credit Professional
Credit Professional
Long Beach, California
Ground floor opportunity to join new and emerging powerhouse in the equipment finance and leasing industry; to play an integral role in our growth!
To learn more, click here.
We are an asset-based finance company specializing in business equipment leases ranging from $500 to $5,000,000.

Vendor Sales Specialists

About the company: Located on the water in
beautiful Newport Beach, California.The environment is positive.

Growing vendor based equipment leasing company
Learn our value proposition
2 Years Sales or Related Exp.
College Degree Preferred
You will work with people
that you can trust and respect
Click here to learn more


--------------------------------------------------------------

Sales Make it Happen --- by Steve Chriest
"A Few Good Salesmen"
A conversation between sales and credit.
SALES: "You want answers?"

CREDIT: "I think we are entitled to them!"

SALES: "You want answers?"

CREDIT: (YELLING): "I want the truth!"

SALES: (YELLING): "You can't handle the truth!!!"

SALES: (Continuing): Old man, we live in a world that requires revenue. And that revenue must be brought in by people with elite skills. People who thrive on cold-calling, rejection and false promises. Who's going to find it? You? You, Mr. Operations? Mr. Credit Analyst?
Mr. Credit it Know-it-All. We have a greater responsibility than you can possibly fathom.
You scoff at sales divisions and you curse our lucrative incentives, commissions and bonus plans. You have that luxury. You have the luxury of not knowing what we know: that while the cost of business results are excessive, it drives in the revenue.
And my very existence, while grotesque and incomprehensible to you, drives this company to a profit! You don't want to know the truth because deep down in places you don't talk about at management staff meetings......you want me on that sales call. You NEED me on that sales call.
We use words like discounts, licensing, business development and global purchase agreements. We use these words as the backbone of a life spent negotiating contracts. You use them as a punch line!
I have neither the time nor the inclination to explain myself to people who rise and sleep under the very blanket of revenue I provide and then question the manner in which I provide it. I would rather you just say "thank you" and went on your way. Otherwise I suggest you pick up the phone and make a sales call. Either way, I don't give a damn what you think you are entitled to.
CREDIT: "I want the truth! Did you leave out the financial statement you had in the last deal?"

SALES: "I did the job I was hired to do."

CREDIT: (YELLING): "Did you not include the financial statement as you knew it would kill the deal?"

SALES: "I did the job I was hired to do."

CREDIT: (YELLING): "Now tell me the truth! The real truth! I can handle the truth. Did you NOT include the financial statement as you knew it would kill the deal?"

SALES: (YELLING): "You're damn right I didn't include it!"
About the author: Steve Chriest is the founder of Selling UpTM (www.selling-up.com), a sales consulting firm specializing in sales improvement for organizations of all types and sizes in a variety of industries. He is also the author of Selling The E-Suite, The Proven System For Reaching and Selling Senior Executives and Five Minute Financial Analyst, Basic CREDIT & Analysis Tools for Non-Accountants. You can reach Steve at schriest@selling-up.com.
Sales Makes it Happen articles:
http://www.leasingnews.org/Legacy/index.html
--------------------------------------------------------------

Credit Execs Rate Credit Group Services
Credit Today
www.creditToday.net
Credit Today's Credit Group Benchmarking Survey also asked respondents what other services their credit groups were offering, as well as the value of the various core group services and attributes.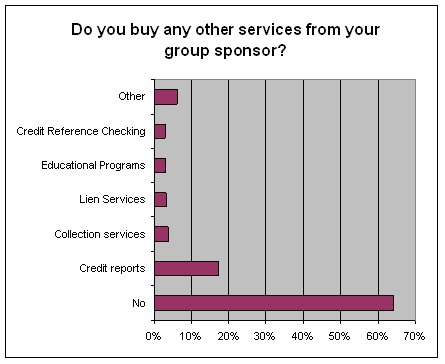 Credit reports were by far the most popular additional offering (17 percent) and often included reports from the major bureaus in addition to the group management company's own reporting service. This is not a surprise because credit bureaus have historically been sponsors of industry credit groups. More surprising was the limited number of other services being offered. Collection services, lien services for the construction industry, additional educational programs and credit reference checking services all only garnered 2 or 3 percent.
Some group sponsors in recent years have actively expanded their service offerings, but apparently that is not the case with most groups, since 64 percent of our participants reported their group sponsors only provided group services.
The full story is available at www.credittoday.com
copyright 2007 Credit Today, reprinted with permission:" www.CreditToday.net
--------------------------------------------------------------

Subprime Evaporates
ABSDnet
By Paul Muolo
Slammed by the nation's worst housing crisis since the Great Depression, residential lenders funded just $472 billion in home mortgages during the second quarter - with less than $1 billion coming in the subprime space.
According to survey figures compiled by National Mortgage News and the Quarterly Data Report, lenders originated just $819 million in subprime as the sector headed toward extinction.
At its peak back in 2005, subprime averaged $205 billion a quarter, or $820 billion a year, representing 25% of the home lending business. (Despite the cratering of subprime lending, there are 23 active subprime servicers with roughly $1 trillion in receivables.)
NMN collected subprime production volumes from just seven lenders - five of them, though, are estimates based on previously reported numbers.
During the first six months of this year mortgage bankers have funded just $5 billion in subprime compared to total industrywide originations of $997 billion.
In the second quarter, loan production fell 41% compared to the same quarter last year and 10% compared to the first quarter.
Based on the current run rate, originations will fall to $1.88 trillion this year compared to $2.65 trillion last year, a 29% decline.
In the second quarter, refinancings accounted for 53% of all loans produced, compared to 63% in the prior quarter. Meanwhile, fixed-rate lending is soaring, accounting for almost 78% of all new originations. Last year, FRM production totaled 68%.
In the overall production market, Wells Fargo & Co. ranked first ($65.3 billion/down 18%), followed by Chase ($62.1 billion/up 4%) and Countrywide Financial Corp. ($59 billion/down 55%). CFC was bought by Bank of America on July 1.
If counted as one, BoA/CFC would have ranked first during the quarter with $94.8 billion and a market share of 20.08%.
Among subprime producers, HSBC ranked first with $250 million, but that company's volume is an estimate.
(c) 2008 National Mortgage News and SourceMedia, Inc. All Rights Reserved. http://www.nationalmortgagenews.com
http://www.sourcemedia.com/
### Press Release ###########################
--------------------------------------------------------------

News Briefs----
Loan costs soar as access tightens
http://www.usatoday.com/money/perfi/credit/2008-09-29-credit-markets_N.htm
Why The Biggest Banks Will Only Get Bigger
http://blogs.wsj.com/deals/2008/09/30/why-the-biggest-banks-will-only-get-bigger/
Boeing puts delayed 787 jet deliveries to Japan on hold again because of ongoing strike
http://www.chicagotribune.com/business/sns-ap-as-japan-boeing,0,6391667.story
Home-price index falls record 16.3% in July; Seattle drops 8.2%
http://seattletimes.nwsource.com/html/businesstechnology/2008215693_webhomeprices30.html
Fuel shortages persist for truckers
http://www.landlinemag.com/todays_news/Daily/2008/Sep08/092908/092908-03.htm
---------------------------------------------------------------


You May have Missed---
Bloomberg Said to Seek Third-Term Bid
http://www.nytimes.com/2008/10/01/nyregion/01bloomberg.html?_r=1&hp&oref=slogin
(This ad is a "trade" for the writing of this column. Opinions
contained in the column are those of Mr. Terry Winders, CLP)
---------------------------------------------------------------

Sports Briefs----
Al Davis Fires Raider Coach, Calls him a "flat out liar"
http://www.sfgate.com/cgi-bin/article.cgi?f=/c/a/2008/09/30/SPL7138OOB.DTL&tsp=1
Raider's Head Coaches
http://www.sfgate.com/cgi-bin/article.cgi?f=/c/a/2008/09/30/SP3412UFPC.DTL
----------------------------------------------------------------


California Nuts Briefs---
Schwarzenegger requires menu postings
http://www.sacbee.com/1089/story/1277571.html
(Leasing News provides this ad "gratis" as a means
to help support the growth of Lease Police)
----------------------------------------------------------------


"Gimme that Wine"
Copia cuts back hours, staffing
http://www.pressdemocrat.com/article/20080930/NEWS/809300316/1350&title=
Copia_cuts_back_hours__staffing
Kings of Chianti Bottle New Wines for New Times: John Mariani
http://www.bloomberg.com/apps/news?pid=20601093&sid=aqLGP8YdpVqE&refer=home
Wine country tourists juiced about grape stomping
http://www.usatoday.com/travel/destinations/2008-09-30-grape-stomping_N.htm
French Laundry, Cyrus win top food titles
http://www.pressdemocrat.com/article/20080930/LIFESTYLE/809300276/1350?Title=
Zagat_tops__French_Laundry__Cyrus
(This is a free "ad" for our good friends the Bateman's,
proprietors of Thunder Mountain Kona coffee)
Wine Prices by vintage
http://www.winezap.com
http://www.wine-searcher.com/
US/International Wine Events
http://www.localwineevents.com/
Winery Atlas
http://www.carterhouse.com/atlas
Leasing News Wine & Spirits Page
http://two.leasingnews.org/Recommendations/wnensprts.htm
The London International Vintners Exchange (Liv-ex) is an electronic exchange for fine wine.
http://www.liv-ex.com/
----------------------------------------------------------------

Today's Top Event in History
1903-The First Modern World Series Game: The Pittsburgh Pirates defeated the Boston Pilgrims ( later the Red Sox ), 7-2, in the first game of the 1903 World Series, the first postseason series matching the champions of the National League and the American League. Jimmy Sebring of Pittsburgh hit the first World Series home run. Deacon Phillippe was the winning pitcher. Cy Young the loser.
(bottom half of: http://memory.loc.gov/ammem/today/oct01.html )
On October 1, 1961, Roger Maris slammed home run number sixty-one into the stands. In the last game of the regular season, Maris broke the long-standing 1927 record of baseball legend Babe Ruth for the most home runs in a single season. (top half of above).
[headlines]
----------------------------------------------------------------

This Day in American History
1608- A glass factory was established in Jamestown, VA. Eight German and Polish mechanics were imported to start the new industry.

Among the factory's products were glass beads for use in trade with the Native Americans.

The factory remained in operation spasmodically for about seven years and was then disbanded, owing chiefly to the fact that the workers found it more profitable to grow tobacco for shipment to England. It appears Europe had never chewed,snuff, smoked in a pipe, paper, or tobacco wrapper before. They quickly became quite addicted to the import from the colonies. The London Company later sent Captain William Norton, accompanied by four Italians and two servants, to revive the Jamestown glass factory, which resumed operations on July 25,1621. The massacre of the colonists by Native Americans in 1622 put an end to it.
1768--English troops under General Gage landed in Boston. Soldiers drawn chiefly from the 14th and 29th Infantry Regiments, and numbering about 700 men, landed at Boston without opposition.
1781-Birthdday of James Lawrence, brilliant American naval officer, whose last battle was a defeat, but whose dying words became a most honored naval motto. Lawrence, born at Burlington, NJ, was captain of the Chesapeake when she engaged in a naval duel with HMS Shannon off Boston, June 1, 1813. The Chesapeake was captured and towed to Halifax, as a British prize. Lawrence was mortally wounded by a musket ball during the engagement and uttered his famous last words, "Don't give up the ship," as he was being carried of the ship's deck.
1800 - The territory of Louisiana, encompassing the entire region of the Mississippi-Missouri river valleys, was ceded by Spain to France in the secret treaty of San Ildefonso. France envisioned a great French empire in the New World, and it hoped to use the Mississippi Valley as a major food and trade center. In 1803, economic and political problems forced France to sell the territory to the United States.
1861-The first Union ship captured in the Civil War was the U.S.S. Fanny, an Army stream tug that grounded on a shoal in Pamilico Sound, NC, while it was en route to Chicomacomica, the encampment of the 20th Indiana Regiment. The pilot and deckhand escaped by swimming ashore, but the ship was captured by Confederate naval forces. Also captured were the Raleigh, a small iron-hull propeller-driven towing steam, the Jualuska, a vessel of 79 tons, and the Culew, 260 tons.
http://www.amazon.com/exec/obidos/ASIN/0533017181/
inktomi-bkasin-20/104-5278168-8037550
1864- Rose O'Neal Greenhow drowned when her small open boat overturned while attempting to run the blockade of the harbor of Wilmington, North Carolina. Her clothes were weighed down with gold coins she was attempting to smuggle into the cash-poor South. Before her death, she was a spy for the confederacy and had been imprisoned by the Union secret service. After being released, she traveled to Europe to aid the Confederacy by collecting funds. It was those funds, sewn into her clothes, that caused her death. A monument in Wilmington commemorates her accomplishments as well as a marker in the marvelous historical district of that city.
http://www.americancivilwar.com/women/greenhow.html
http://search.eb.com/women/pri/Q00176.html
http://www.npg.si.edu/exh/brady/gallery/51gal.html
http://www.womenshistory.about.com/library/bio/blbio_rose_greenhow.htm
http://www.sameshield.com/spies/greenhow.html
http://www.ohwy.com/nc/o/oakdacem.htm
"Oakdale Cemetery 520 N. 15th St., Wilmington When Nance Martin died at sea in 1857, her body was preserved, seated in a chair, in a large cask of rum. Six months later she was interred at Oakdale Cemetery, cask and all. Her monument and many other curious, beautiful and historic markers are to be found within the labyrinth of Oakdale Cemetery, Wilmington's first municipal burial ground, opened in 1855. At the cemetery office, you can pick up a free map detailing some of the more interesting interments, such as the volunteer firefighter buried with the faithful dog that gave its life trying to save his master, and Mrs. Rose O'Neal Greenhow, a Confederate courier who drowned while running the blockade at Fort Fisher in 1864. Amid the profusion of monuments lies a field oddly lacking in markers-the mass grave of hundreds of victims of the 1862 yellow fever epidemic. The architecture of Oakdale's monuments, its Victorian landscaping and the abundance of dogwood trees, make Oakdale beautiful in every season. The cemetery is open until 5 PM every day. Bicycles are not permitted."
1867-Morgan State College Founded in Maryland.
1880 - A new director of the United States Marine Corps Band was named. John Philip Sousa became the band's 17th leader. In 1888 he composed "Semper Fidelis", traditionally known as the official march of the Marine Corps.
1883 -American churchman A. B. Simpson founded the first school in America to train missionaries, in New York City. Called the Missionary Training Institute in 1894, its name was changed to Nyack College in 1972.
1884- the first baseball championship was played at the Polo Grounds, New York City. The Providence Grays defeated the New York Metropolitans three games to one.
1889 -Birth of Ralph W. Sockman, American scholar and devotional writer. His best-remembered poem begins: "I met God in the morning, when my day was at its best...."
1890-Yosemite Valley and Mariposa Big Tree Grove, granted to the State of California June 30, 1864, were combined and established as a national park.
1892-The university of Chicago opened with an enrollment of 594 and a faculty of 103, including eight former college presidents.
1893-Birthday of singer Kid Sox Wilson, Jacksonville, FL.
1893 - The second great hurricane of the 1893 season hit the Mississippi Delta Region drowning more than 1000 persons.
1896-Rural Free delivery mail was established.
1896- the first all-fiction pulp magazine was the Argosy, 1092 pages, 7 by 10 inches. It was published in New York City, starting a craze of such magazines.
1903-The First Modern World Series Game: The Pittsburgh Pirates defeated the Boston Pilgrims ( later the Red Sox ), 7-2, in the first game of the 1903 World Series, the first postseason series matching the champions of the National League and the American League. Jimmy Sebring of Pittsburgh hit the first World Series home run. Deacon Phillippe was the winning pitcher. Cy Young the loser.
( bottom half of:http://memory.loc.gov/ammem/today/oct01.html )
1904-Bulk mail was authorized by Congress on April 28, 1904, and went into use this day. It permitted 2,000 or more identical pieces of third-class or fourth-class mail to be mailed without stamps, affixed, in exchange for a fee. The denomination of the postage, the place of mailing, and the permit issued by the post office for the mailing was printed in place of the stamp.
1905 - The Julliard School of Music was founded in New York City.
1908-Ford introduced the Motel T at a price of $850 but by 1924 the basic model sold for as little as $260. Between 1908 and 1924 Ford sold 15,007,033 Model Ts in the US. Although the first Model Ts were not built on an assembly line, the demand for the cards was so high that Ford developed a system where workers remained at their stations and cars came to them. This enabled Ford to turn out a Motel T every 10 seconds.
1913-The first monument to a bird was unveiled at Salt Lake City, UT. It was designed by Mahonri Young, a grandson of Brigham Young, to commemorate the sea gulls from the great Salt Lake that attacked a devouring horde of black crickets, or grasshoppers, that were destroying the wheat fields of the Mormon settlers in May, 1848.
1918--THOMPSON, JOSEPH H. Medal of Honor
Rank and organization: Major, U.S. Army, 110th Infantry, 28th Division. Place and date: Near Apremont, France, 1 October 1918. Entered service at: Beaver Falls, Pa. Born: 26 September 1871, Kilkeel, County Down, Ireland. G.O. No.: 21, W.D., 1925. Citation: Counterattacked by 2 regiments of the enemy, Maj. Thompson encouraged his battalion in the front line of constantly braving the hazardous fire of machineguns and artillery. His courage was mainly responsible for the heavy repulse of the enemy. Later in the action, when the advance of his assaulting companies was held up by fire from a hostile machinegun nest and all but 1 of the 6 assaulting tanks were disabled, Maj. Thompson, with great gallantry and coolness, rushed forward on foot 3 separate times in advance of the assaulting line, under heavy machinegun and antitank-gun fire, and led the 1 remaining tank to within a few yards of the enemy machinegun nest, which succeeded in reducing it, thereby making it possible for the infantry to advance.
1920-Birthday of guitarist/harmonica player Johnny " Blind" Brown, Montgomery, AL.
1921- Margaret Hillis birthday - One of this nation's most distinguished conductors .
* received Master's degree in choral conducting from Juilliard School of Music (1949),
* Robert Shaw's assistant for two years,
* resident conductor of the Chicago Civic orchestra,
* formed the American Concert and American Concert Orchestra in 1950,
* founded and became music director of the American Choral Foundation in 1954,
* appointed chorus director of the Chicago Symphony in 1957,
* appointed chorus director of the Cleveland Symphony in 1969.
She also created, organized and conducted the Chicago Symphony Chorus and the Elgin (Illinois) Symphony Orchestra, was resident conductor of the Civic Orchestra of Chicago, and chaired the Department of Choral Activities at Northwestern University. In 1977 she subbed for an ailing George Solti to conduct Mahler's monumental Eighth Symphony which has 400 musicians and singers. She got rave reviews - but was sent back to the chorus podium. Hillis won a Grammy award for "the best choral performance of 1977" for the Verdi Requiem with Solti conducting, and again in 1978 for the Beethoven Missa Solemnis. From early childhood in Kokomo, Indiana, she accompanied her mother to travel to concerts, sometimes 16 in two weeks. Her grandmother had a full pipe organ in her living room (pipes in the basement). Shedied in February 6, 1998.
http://centerstage.net/music/whoswho/MargaretHillis.html
http://www.amazon.com/exec/obidos/tg/detail/-/B00004SCXS/
103-5362656-4423850?v=glance#product-details
1924- birthday of Jimmy Carter, thirty-ninth US President (1977-81).
1928 - Duke Ellington recorded "The Mooche" on the Okeh label.
1928 - "Forever", by Ben Pollack and his band, was recorded on Victor Records. In Pollack's band were two talented young musicians: Benny Goodman and Jack Teagarden,
1932- Babe Ruth, In the fifth inning of game three of the World Series, with a count of two balls and two strikes and with hostile Cubs fans shouting epithets at him, Babe Ruth pointed to the center field bleachers in Chicago's Wrigley Field and followed up by hitting a soaring home run high above the very spot to which he had just gestured. With that homer Ruth squashed the Chicago Cubs' hopes of win­ning the game, and the Yankees went on to sweep the Series with four straight victories. For more than half a century the question has remained: Did Ruth actually call his shot that day? Even eye­witnesses disagree. Joe Williams of The New York Times wrote, "In no mistaken motions, the Babe notified the crowd that the nature of his retaliation would be a wallop right out of the con­fines of the park." But Cubs pitcher Charlie Root said, "Ruth did not point at the fence before he swung. If he'd made a gesture like that, I'd have put one in his ear and knocked him on his ass." Ruth's daughter has said that he denied it. But the Babe himself also claimed he had. Fact or folklore? Either way, legend!
1932-Birthday of guitarist Albert Collins, Leona, TX.
1933- Babe Ruth had pitched only once in 12 years when he took the mound for the New York Yankees in their final game of the season. Ruth hurled all nine innings, hit a home run in the fifth and beat his original team, the Boston Red Sox, 6-5. It was a fitting finish to his 20th season in the majors: because this turned out to be his last pitching appearance, his 1-0 record in 1933 meant that Ruth never had a losing season as a pitcher.
1935-Birthday of Ulie Andrews ( Julia Wells, singer, actress, born Walton-on' Thames, England.
1935-Benny Goodman Band closes at Palomar, LA, after launching big band era with its August 21st opening.
1935-Birthday of singer Ann Richards , wife of band leader Stan Kenton.
1936-Birthday of harmonica player George "Wild Child" Collins, Autaugaville, AL.
1940-Birthday of accordion player Marc Savoy, Eunice, LA
1942- The first jet airplane designed and built in the United was the XP-59, an Airacomet, built by the Bell Aircraft Corporation, Buffalo, NY, and flown for the first time at a secret testing base in Muroc, CA, by Robert Morris Stanley. It was rated over 400 miles per hour and in excess of 40,000 feet. The higher the latitude ( up to a certain maximum,) the faster it flew. It employed two turbojet engines built by the General Electric Company from designs made by Group Captain Frank Whittle, the British inventor. The fuel was generally kerosene, although anything that burned could be used as a substitute. There was no propeller. 1944 - Emil "Dutch" Leonard defeated the Detroit Tigers, 4-1, to pitch the St. Louis Browns to the only American League Pennant in their history. The Browns went on to lose the World Series to the St. Louis Cardinals, four games to two.
1946 -- American novelist and short story writer Judith Freeman lives, Ogden, Utah. Her first novel, The Chinchilla Farm (1989), is a road novel about a Mormon woman who packs all of her belongings into a livestock trailer and heads for L.A. after her husband walks out.
1947-On this day the first residents moved into what would become Levittown at Long Island, NY. The community developed by William Levitt and his brother Alfred with their father Abraham started as affordable rental houses bu lt for returning World War II veterans. In 1948 the Levitts began to sell the 800-square-foot homes for under $8,000. By 1951, when the first community was finished, the Levitts had built 17,447 mass-produced Cape Code and ranch homes. In 1952, they started construction of a new Levitttown in Bucks County, PA, where they built another 17,000 houses, and beginning in 1958, they build another 12,000 homes in Wilingboro, NU.
1951- the first commercially made transistor was produced by the Western Electric Company, Allentown, PA, for long-distance dialing equipment of the Bell Telephone System.
1952- "This is Your Life" premiered on TV. Ralph Edwards hosted this program that lured unsuspecting guests on the show and surprised them by detailing their lives and achievements with their family and friends. It began as a radio show in 1948. 1957 - U.S. B-52 bombers in the Strategic Air Command went on 24-hour alert status because of the perceived threat of an attack from the Soviet Union.
1955- "Honeymooners" premieres on TV. Originally a skit on the "Jackie Gleason", Ralph Kramden ( Jackie Gleason), bus driver, Ed Norton (Art Carney), sewer worker, Alice Kramden (Audrey Meadows), Ralph's wife, and Trixie Norton ( Joyce Randolph), Ed's wife had a two year run (39) episodes that are still re-running on TV today. There was little rehearsal--Gleason liked it that way--and there were no second takes--the show went out live. The sets were painted cardboard (with the only apartment doors in the world that opened out instead of in). And nobody imagined this short run series of half-hour episodes would rerun continuously somewhere on TV for the next 50 years They are on video today, including the four lost episodes.
http://www.fiftiesweb.com/honeymnr.htm
http://members.aol.com/mark916/
1955- In Game 4 of the World Series at Ebbets Field, the Dodgers defeat the Yanks, 8-5.
1957---Top Hits
Wake Up Little Susie - The Everly Brothers
Honeycomb - Jimmie Rodgers
Chances Are/The Twelfth of Never - Johnny Mathis
My Shoes Keep Walking Back to You - Ray Price
1958 - The novel, The Ugly American, by William Lederer and Eugene Burdick, was published on this date in New York. The novel was later made into a movie, which starred Marlon Brando.
1961- Roger Maris of the New York Yankees hit his 61st home run, breaking Babe Ruth's record for most home runs in a season. Maris hit his homer against Pitcher Tracy Stallard of the Boston Red Sox as the Yankees won 1-0. Controversy over the record arose because the American League had adopted a 162-game schedule in 1961 and Maris played in 161.

In 1927, when Ruth set his record, the schedule called for 154 games and Ruth played in 151. On the this date, exactly two years later, a baby named Mark McGwire will be born.

On September 8, 1998, Mark McGuire of the St. Louis Cardinals hit his 62nd home run, breaking Maris' record. http://memory.loc.gov/ammem/today/oct01.html
box score James Meredith became the University of Mississippi's first black student after 3,000 troops put down riots, completing the registration he began yesterday.
1961--Bob Dylan appears at Carnegie Hall in New York and introduces his new touring band made up of guitarist Robbie Robertson, organist Garth Hudson, bassist Rick Danko, pianist Richard Manual and drummer Levon Helm. They will become known simply as The Band.
1962 - "From New York ... heeeeeeeeeere's Johnny!" Ed McMahon introduced the new host of NBC's "Tonight Show" for the first time. Johnny Carson entertained late-night America for nearly three decades. His first guest was Barbara Stanwick. He is reportedly suffering from emphysema.
http://news.bbc.co.uk/1/hi/entertainment/tv_and_radio/2271172.stm
1962- Barbra Streisand signs her first recording contract (with Columbia)
http://www.bjsmusic.com/
1962-"The Merv Griffin Show" premiered on TV. Singer and game show king Merv Griffin's first effort as an afternoon talk-show-host premiered on NBC but was later dropped for syndication. The afternoon show continued until 1969 when Griffin was tapped to host a late-night program on CBS to complete with "The Tonight Show" with Johnny Carson.
1963-Birthday of baseball player Mark McGuire, Pomona, CA.
1964 -- Police attempt to arrest University of California-Berkeley math grad student Jack Weinberg for passing out literature for the Congress Of Racial Equality (CORE) in Sproul Plaza — inadvertently starting the Free Speech Movement (FSM). Police car is surrounded by demonstrating students for 32 hours. Mario Savio and Joan Baez involved; early September: Clark Kerr bans all politicking outside UC's main gate; late Sept: Kerr suspends 8 students for political activities. I covered this for KFRC, free lancing for UPI, among others. Weinberg is best known for the phrase:
"Don't trust anyone over thirty."
1965---Top Hits
Eve of Destruction - Barry McGuire
Hang on Sloopy - The McCoys
You Were on My Mind - We Five
Is It Really Over? - Jim Reeves
1971- Disney's second theme park opened at Orlando, FL.
The opening was planned for October when the crowds were slower. Disney planners wanted everything to move slowly at first, so any problems that sprang up could be fixed with minimal guest inconvenience. The dedication of the park was held on October 25, 1971. Roy O. Disney stood with Mickey Mouse in Town Square and read the dedication plaque: "Walt Disney World is a tribute to the philosophy and life of Walter Elias Disney . . . and to the talents, the dedication, and the loyalty of the entire Disney organization that made Walt Disney's dream come true. May Walt Disney World bring Joy and Inspiration and New Knowledge to all who come to this happy place . . . a Magic Kingdom where the young at heart of all ages can laugh, and play, and learn - together." Walt Disney World eventually became the world's largest, man-made, tourist attraction.
1972-"Kung Fu" premiere on television. David Carradine starred in this unusual ABC western as Kwai Chang Caine, a half-Chinese marital arts master drifter who was exiled from China. Appearing in flashback were Keye Luke as Master Po, Philip Ahn as Master Kan and Radaman Pera as the younger Caine. The show ran for three years. "Kung Fu" returned in a 1986 TV movie introducing the late Brandon Lee as Caine's son. A sequel series currently appears in syndication staring a much older Carradine.
1973- In the first game of a scheduled make-up double-header at Wrigley Field, a day after the regular season ends, the Mets beat the Cubs, 6-1,to capture National League East flag. The Miracle Mets, who were 11 and half games behind and in last place on August 5, by winning its 82nd game, (the lowest number victories ever to win a title) clinch the division making the second game of the twin bill unnecessary to play.
1973---Top Hits
We're an American Band - Grand Funk
Half-Breed - Cher
Loves Me like a Rock - Paul Simon
Blood Red and Goin' Down - Tanya Tucker
1975- Muhammad Ali scored a 15-th round TKO against Joe Frazier to retain the heavyweight championship in a fight billed as the "Thriller in Manila."
1977- Pele, generally considered the greatest soccer player ever, played the last game of his career before 75,646 fans at Giants Stadium. Pele played the first half for the New York Cosmos and the second for Santos of Brazil, his original team.
1977- the first member of the American Revolution who was African-American was Karen Batchelor Farmer of Detroit, MI, who became the 623,128th member of the Daughters of the American Revolution. She traced her ancestry to William Hood, who served in the militia of Lancaster, PA, during the Revolutionary War.
1977--Not only was Star Wars a hit at the movie box office, "The Star Wars Theme" by Meco was the best selling single in the US.
1978--Exile achieved their only number one song on Billboard's Pop chart with "Kiss You All Over", a #6 hit in the UK. After a couple of other minor hits, the band would switch styles and would top the Country and Western chart in 1984 with "Woke Up In Love"..
1979-The first Pope to visit the White House in Washington, DC, was Pope John Paul II, who flew across the Atlantic in the Shepherd I, landing in Boston, MA. In six days, he visited Boston, New York, Philadelphia, Urbandale, IA, Chicago and Washington. He returned to Rome from Andrews Air Force Base, near Washington, ON October 6.
1979- Elton John plays the first of eight straight shows at Madison Square Garden.
1980 -With much media and fan pressure Red Sox fire manager Don Zimmer.
1980 - "Ladies' Home Journal" startled readers. Robert Redford became the first male to appear alone on the cover. It had taken 97 years for the magazine to change its no-men-on-the-cover policy.
1980- Paul Simon's semi-autobiographical film "One Trick Pony" premieres in New York City. Besides Simon, those appearing the film include Lou Reed, Sam & Dave, the B-52's and the Lovin' Spoonful.
1981---Top Hits
Endless Love - Diana Ross & Lionel Richie
Queen of Hearts - Juice Newton
Stop Draggin' My Heart Around - Stevie Nicks with Tom Petty & The
Heartbreakers
Tight Fittin' Jeans - Conway Twitty
1982-The first compact disc player, developed jointly by Sony, Phillips and Polygram, went on sale. It cost $625 ( more than $1,000 in current dollars ).
1982- Remington Steele" premiers on TV. Laura Holt (played by Stephanie Zimbal­ist, daughter of Efrem Zimbalist, Jr), an imaginative private detective, could not get a case of her own—until she made up a partner, Remington Steele, who was conveniently out of the office when clients came-a-calling. Then she met the suave stranger (Pierce Brosnan) with a foreign accent who called himself Rem­ington Steele. They began a working partnership.., which ended in marriage. The show aired on NBC for five years, with the last telecast on Mar 9, 1987, and costarred James Read, Janet DeMay and Doris Roberts
1983 - Bonnie Tyler's "Total Eclipse of the Heart" began a four-week run as the number one single in the U.S. The song, from her "Faster Than the Speed of Night" album, ran 5 minutes, 36 seconds and it took a day or two to get out of your head after you listened to it...
1987 - An earthquake in Los Angeles (eleven miles southeast of Pasadena) killed eight people and injured 200. The quake caused $358 million in property damage and measured 5.9 on the Richter scale.
1987- - A blast of cold arctic air hit the north central U.S. An afternoon thunderstorm slickened the streets of Duluth MN with hail and snow, and later in the afternoon, strong northerly winds reached 70 mph. Unseasonably warm weather continued in the Pacific northwest. Afternoon highs of 90 degrees at Olympia WA, 92 degrees at Portland OR, and 89 degrees at Seattle WA, were records for the month of October. For Seattle WA it marked the twenty- first daily record high for the year, a record total in itself.
1989---Top Hits
Girl I'm Gonna Miss You - Milli Vanilli
Heaven - Warrant
If I Could Turn Back Time - Cher
Let Me Tell You About Love - The Judds
1989- Thunderstorms produced severe weather in the southeastern U.S. through the daytime and evening hours. Severe thunderstorms spawned eleven tornadoes, with seven of those tornadoes in Georgia. A tornado southwest of Moultrie, GA, killed two persons and injured a dozen others. Tornadoes also injured one person north of Graceville, FL, and two persons at Bartow, GA
1990--Forbes magazine lists New Kids On The Block as earning $78 million dollars in the last year, making them the fifth richest entertainers in the US
1990- President George H. Bush at the United Nations in New York City condemns Iraq's takeover of Kuwait, seeks support from the United Nations. Even though he was the former US Ambassador to the UN and knew the "system, " it took him almost six months to get support after August 2, when the Iraqi armed forces invaded Kuwait and overran it in a matter of hours. We sent troops to Saudi Arabia on August 7, started a Naval Blockage on August 9. August 10, at a meeting in Cairo, 12 of the 21 member nations of the Arab League voted to support the UN and U.S. action. By November 8, some 230,000 American troops were in Saudi Arabia and President Bush announced that 150,000more would be sent. The UN Security Council on November 29 voted to authorize the US and its allies to use force to expel Iraq from Kuwait if its troops did not leave by January 15, 1991. By the end of 1990, 580,000 Iraqi troops were believed to be in Kuwait or southern Iraq. Facing them were 485,000 troops of 17 allied countries, with many skirmishes, while Iraq exterminated tribes, took overland, ransacked the country, and eventually set fire to the oil wells, disregarding all UN sanctions and the alliance of Arab nations supporting his ouster of Kuwait and other areas he claimed as now belonging to him.
1993 - The hauntingly beautiful "I Know I Got Skill", by Shaquille O'Neal, was released. Just a sample: "...I'm big like Gorilla, 6-7, large, I kick rhymes like moduck-kwong you, I smoke-smoke the mic-mic, I Cheech and Chong you, you don't like Shaq, frankly I don't give a damn, I know I got skills man, I know I got skills man..."
1994 - Eric Clapton's album "From the Cradle" was number one in the U.S. The rest of the top five for the week: "II" (Boyz II Men); "Rhythm of Love" (Anita Baker); "The Lion King" (soundtrack); "Dookie" (Green Day).
1995- The Yankees and Rockies become first wild-card teams in new major league baseball playoff system.
1995 -- Willie Nelson, John Mellencamp, Neil Young, Hootie & The Blowfish & The Dave Matthews Band raise nearly $1 million at Farm Aid concert in Louisville, Ky.
1996 - Theodore Kaczynski was charged by a U.S. federal grand jury with mailing a bomb that killed advertising executive Thomas Mosser in 1994. Kaczynski, known as the Unabomber, pleaded guilty in January 1998 to mail bombings that killed three people and injured 23. He was sentenced in July 1997 to life without possibility of parole by a federal court in Sacramento, California
--------------------------------------------------------------

Baseball Poem

Playing the Prison Team at Menard.
by Wayne Lanter
Tex was back for his twenty-first season,
twenty consecutive, then one off,
back after being farmed out to Springfield
and jumping parole. With nothing to do,
one afternoon he backed a truck up
to his mother's house while she was gone
(she was eighty) and sold off her furniture
for a hundred dollars and a cheap case of booze.
So he was recalled. He still had a good
fastball, at thirty-nine, since it's all about
numbers, a decent slider, and was wiser now,
after all the years. Then, too, he had nearly
perfect control. Always around the plate,
picking away at the black, changing speeds.
He could take the buttons off your shirt,
in and out, waiting, waiting for an opening.
Of course there was the element of surprise.
You never knew what he was going to throw
When you least expected it, he'd spin something
unusual in, a forkhall, maybe a backdoor slider,
or a drifter with zip on it, that fluttered,
then sailed or rolled off the table, something
that didn't look quite right,
so you suspected he had loaded one up
and wondered what he was chewing,
what he had in his hat or under his fingernails.
After all this was the big house, the big leagues,
he'd been here for twenty-one years,
and there was a certain wisdom and respect in that.
With his record and habits, so what if he got caught?
Where could they send him this time,
and who would bother?
His mother didn't want him back.
from:
"A Season of Long Taters"
Baseball Poems
by
Wayne Lander
Published by Snark Publishing
637 W. Hwy 50 #119
O'Fallon, Illinois, USA
(Printed with permission of the author)
--------------------------------------------------------------

SuDoku
The object is to insert the numbers in the boxes to satisfy only one condition: each row, column and 3x3 box must contain the digits 1 through 9 exactly once. What could be simpler?
http://leasingnews.org/Soduku/soduko-main.htm
--------------------------------------------------------------

Daily Puzzle
How to play:
http://www.setgame.com/set/puzzle_frame.htm
Refresh for current date:
http://www.setgame.com/set/puzzle_frame.htm
--------------------------------------------------------------


http://www.gasbuddy.com/
http://www.gasbuddy.com/GB_Map_Gas_Prices.aspx
http://www.gasbuddy.com/GB_Mobile_Instructions.aspx
--------------------------------------------------------------

Weather
See USA map, click to specific area, no commercials
--------------------------------------------------------------

Traffic Live---
Real Time Traffic Information
You can save up to 20 different routes and check them out
with one click, or type in a new route to learn the traffic live.
--------------------------------