Monday, October 6, 2008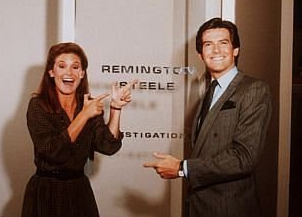 Photo date: 1983 "Remington Steele" Stephanie Zimbalist, Pierce Brosnan 1983 MTM / NBC Photo by Gene Trindl - © 1983 Gene Trindl - Image courtesy MPTV.net
Actress Stephanie Zimbalist born 8 October 1956, New York, New York, perhaps best remembered as co-starring Pierce Brosnan as Laura Hold on the TV series "Remington Steele" (94 episodes, 1982-1987)
http://us.imdb.com/name/nm0000258/
Headlines---
Classified Ads---Controller
Bailout Bill Details for Leasing
Owens out at CIT—Is Peek Next?
GE Capital in Limbo?
M&T Credit (Bank) exits Leasing
Lakeland Bank out of Nationwide Leasing
Goodbye Wachovia Leasing
Top Stories --September 29-Oct 3
Classified Ads---Help Wanted
Leasing 102 by Mr. Terry Winders, CLP
Bad Times
Leasing listens to the Credit Managers
by Christopher Menkin
Two Movies/Three DVD's- Fernando's View
By Fernando F. Croce
Asian markets plunge/fears crisis spreading
RBC acquires commercial leasing division
BNP Paribas to take majority stake in Fortis
600 dealerships might close or consolidate
Germany to Guarantee Private Bank Accounts
V. P. Nandakumar New Chair ELA of India
News Briefs---
You May have Missed---
California Nuts Brief---
"Gimme that Wine"
Today's Top Event in History
This Day in American History
Baseball Poem—Wayne Lanter
SuDoku
Daily Puzzle
GasBuddy
Weather, USA or specific area
Traffic Live----
News on Line---Internet Newspapers
######## surrounding the article denotes it is a "press release"
-------------------------------------------------------------------

Classified Ads---Controller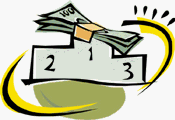 Boca Raton, FL
CPA w/ Sarbanes Oxley/ 15 years management exp. as CFO/ Controller/5 yrs w/ PWC Extensive exp providing accounting/ tax guidance for the equipment lease industry. Willing to relocate.
Email: bltushin@hotmail.com

Chicago, IL
experienced in lease accounting, operations, management, and Sarbanes-Oxley. Seeking position with equipment lessor. Would consider contract assignments or relocating.
Email: leasecontroller@comcast.net

Southeastern, MI
Controller & Management experience w/ equip lessors &broker. MBA, CPA w/ extensive accounting, management, securitization experience with public and private companies. Willing to relocate.
Email: Leasebusiness@aol.com
West Palm Beach, FL
CPA/CFO/Controller/Due Diligence Officer/SOX Lead seeking position.
Email: obrienhowardj@aol.com
For a full listing of all "job wanted" ads, please go to:
http://www.leasingnews.org/Classified/Jwanted/Jwanted.htm
To place a free "job wanted" Leasing News ad:
http://www.leasingnews.org/Classified/Jwanted/Jwanted-post.htm
ELFA Career Center: Job Seekers (free):
http://careers.elfaonline.org/search.cfm
--------------------------------------------------------------

Bailout Bill Details for Leasing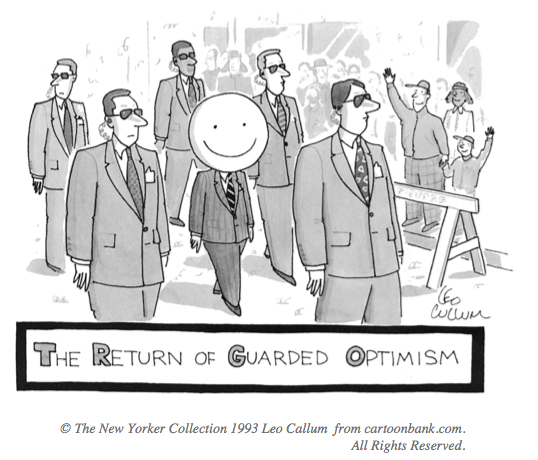 There did not appear to be an extension of 179 to expire the end of this year which increased depreciation to $250,000 with certain requirements, which includes:
* You must have acquired qualified property by purchase after December 31, 2007, and before January 1, 2009. If a binding contract to acquire the property existed before January 1, 2008, the property does not qualify.
* Qualified property must be placed in service after December 31, 2007, and before January 1, 2009 (before January 1, 2010, for certain transportation property and certain property with a long production period).
* The original use of the property must begin with you after December 31, 2007.
The extension appeared in one of the US Senate version, but evidently was eliminated.
These two passed and were included in the "Bailout Bill:"
Sec. 305. Extension of 15-year straight-line cost recovery for qualified leasehold improvements and qualified restaurant improvements; 15-year straight-line cost recovery for certain improvements to retail space.
Sec. 505. Certain farming business machinery and equipment treated as 5-year property.
This may also qualify to aid the leasing industry:
Bailout bill gives tax break to Racetracks: A tax break for NASCAR racetracks and other motor-sports facilities is among the "sweeteners" tucked inside a 450-page financial-services bailout bill to make the package more palatable to lawmakers. The Senate-passed bill includes an array of so-called "tax extenders." One extends for two years a tax policy that had been allowed to expire in December that lets motor-sports facilities be treated the same as amusement parks and other entertainment complexes for tax purposes. That allowed them to write off their capital investments over a seven-year period. The motor sports industry feared that without a specific legal clarification, motor sports facilities would be required to depreciate their capital over 15 years or longer because of a recent Internal Revenue Service inquiry into the matter. That would make repaved tracks and new concession stands more expensive in the short term. It isn't a new tax break, rather the way tax law historically has been interpreted, said Lauri Wilks, the vice president of communications for Speedway Motorsports, which owns the NASCAR tracks in Fort Worth, Texas; Sonoma, Calif.; Concord, N.C.; and elsewhere. "It gives us incentive to go ahead and invest in our facilities," she said
A press release notes two additional advantages for leasing companies:
### Press Release ###
The Equipment Leasing and Finance Association (ELFA) applauds final congressional action on the EMERGENCY ECONOMIC STABILIZATION ACT OF 2008 (H.R. 1424). "We believe this critical legislation will help restore confidence in the capital markets and provide liquidity to the credit markets while providing adequate protection for U.S. taxpayers," said Kenneth E. Bentsen, Jr., President of the Equipment Leasing and Finance Association.
"We appreciate the efforts undertaken by the Congress which should help to restore order and the flow of capital in the markets, while providing sufficient oversight and protections for the taxpayers," said Bentsen.
ELFA also lauded several additional key measures in the bill including the extension of renewable tax credits for energy and a provision for active financial services income.
Renewable Energy: The extension of the renewable solar, wind and geothermal energy tax credits will enhance the ability of the equipment finance industry to spur development and investment in this high growth arena. ELFA has advocated for a multi year extension of the renewable energy production tax credits and the renewable energy investment tax credits as a crucial federal commitment to these clean energy technologies. These federal tax incentives go directly to developers and owners of renewable energy projects including financing parties in certain cases. The equipment attributes of solar projects are particularly suitable for leasing so the multi year extension should be a major boon to the equipment finance industry. This legislation extends the 30% investment tax credit (ITC) for commercial solar for eight years until December 31, 2016 and extends the placed in service date for the production tax credits (PTCs) for solar and geothermal through December 31, 2010 and wind through December 31, 2009. These credits were scheduled to expire on December 31, 2008.
Active Financing: The Equipment Leasing and Finance Association applauds congressional action extending for one year until December 31, 2009 the Subpart F provision for active financial services income. This rule addresses concerns about U.S. competitiveness and fairness by applying to our financial services companies the same general U.S. rule that defers current U.S. tax on other active trade or business income. Like their foreign-based competitors, our financial services firms –including manufacturers and leasing companies – will only pay a current tax in the country where their foreign operations are located.
### Press Release #####
Drudge Report on other bills added:
http://www.drudge.com/news/113191/bailout-packed-pork
Complete Bill:
http://online.wsj.com/public/resources/documents/senatebillAYO08C32_xml.pdf
Section 179:
http://www.irs.gov/formspubs/article/0,,id=177054,00.html
--------------------------------------------------------------

Owens out at CIT—Is Peek Next?

Walter J. Owens
Friday, October 3, 2008, CIT Group Inc. announced that Walter Owens resigned as President of Corporate Finance, effective immediately. The company will issue its financial results for the quarter ending September 30, 2008, before the market opens on Thursday, October 16, 2008. No comment on Owens resignation was made except for the SEC filing. The shake up continues which began with Rick Wolfert, resigned, and Thomas Hallman, retired was the cause, CIT said.
In January, 2007, Owens then 46, was named President of CIT Corporate Finance. "In this newly created position he will work closely with CIT's Corporate Finance business unit leaders to assess their current go-to-market models; develop an integrated distribution platform to serve a broad range of product offerings and customer segments, and improve operational efficiencies. He will report directly to Rick Wolfert, CIT Vice Chairman, Commercial Finance, and will continue to serve as a member of the Office of the Chair."

Jeffrey M. Peek
In making the announcement Jeffrey M. Peek, CIT Chairman/CEO, said it, "...serves as a natural progression for Walter who drove the build-out of our sales force over the past 18 months" when he served as Executive Vice President and Chief Sales and Marketing Officer of CIT. Under his stewardship, he oversaw the expansion of the Company's sales force by nearly 30%, established a sales technology infrastructure, embedded Chief Sales Officers (CSOs) in each business unit and built a proactive sales culture. As a result of these efforts, CIT's expanded and strengthened sales force grew organic originations by more than 50% in 2006.
In April this year on the announcement of 252 million first quarter loss, plus announced they had agreed to sell $4.6 billion of asset-based loan commitments and $770 million worth of aircraft, and that it was exploring the possibility of shedding its $4 billion rail-leasing business Walter J. Owens, President, CIT Corporate Finance received 106,292 restricted shares (shares at press time: $13.54/Stock value: $1,439,193; Friday it closed at $6.97 making it $740,855 today, if he had not exercised the stock before this day.) It should be noted that the Monitor Magazine has CIT as the third largest leasing company with $35.9 billion in 2007.
Prior to joining CIT, Owens served as Chief Marketing Officer for GE Commercial Finance where he was responsible for executing growth strategies for existing and new products and markets. Other key positions held at GE included Managing Director and General Manager of GE Small Enterprise Services and Managing Director of Global Securitization for GE Capital Market Services. Owens also led the Heller integration into the GE Corporate Finance Services unit.
Before GE, Owens served as Vice President at Citibank's Corporate Policy & Advisory Group from 1990 to 1992. He began his career in 1982 where he held a number of positions at Deloitte, Haskins and Sells in the Accounting and Auditing Services Division.
Owens is a Certified Public Accountant. He received his BS from Villanova University and his MBA from New York University.
SEC Filing:
http://ir.cit.com/phoenix.zhtml?c=99314&p=irol-SECText&TEXT=aHR0cDovL2NjYm4uMT
Brd2l6YXJkLmNvbS94bWwvZmlsaW5nLnhtbD9yZXBvPXRlbmsmaXBhZ2U9NTkxMTUwMiZh
dHRhY2g9T04%3d
--------------------------------------------------------------

GE Capital in Limbo?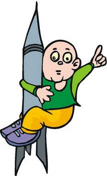 Last week GE told the media for ten months it has been unable to sell its $30 billion U.S. private-label credit portfolio.
This news is very serious not only to GE, but to the leasing industry.
What position to other leasing company portfolio's have in the open marketplace?
On Friday, General Electric, the second-biggest U.S. company by market value and the largest leasing company, according to Monitor Magazine ($135.1 billion ), lost 15 percent to $21.57, the lowest since October 1997. GE sold shares on Oct. 2 for 9.2 percent less than the previous day's closing price. The company raised additional funds by selling $3 billion of preferred shares that pay a 10 percent annual dividend to Warren Buffett's Berkshire Hathaway Inc.
As to the direction of GE Capital, there seemed to be several different interpretations, but it now appears they were all basically correct as the confusion appears within GE management itself:
"I am an employee of GE Capital and our management has encouraged us to go after new business. However, things keep changing by the day at GE. The problem is that as the applications are coming in and being approved neither us or management know for sure what our pricing will be and when we will finally able to lock in price for our customers. Therefore GE Capital is somewhere in limbo. There seems to be some plans to work things out at a segment level and get temporary pricing for preferred referral source's only. But, management can't seem to commit to anything at the moment."
"With GE's money cost on the rise who knows what price they will come back with. It may be so outrageously high that we can't compete anyway. At a local level, GE management seems to be taking the 'Keep you fingers crossed' approach and has given no clear direction on how to manage the situation."
Add to this the cost to insure $10 million of GE debt for five years with credit-default swaps rose to $626, a year. The cost of annually insuring $10 million of GE Capital debt over a five-year period with credit default swaps rose to 626 basis points, $626,000 a year, up from 562 basis points late yesterday. That's nearly a five-fold increase over the past six months. By comparison, in April 2008 following the release of GE's first quarter earnings, five-year credit default swaps on GE Capital stood at 131 basis points, meaning it cost $131,000 a year to protect $10 million of GE debt. It is below a peak above $700,000 prior to the news of Buffett's purchase of $3 billion, including warrants and other "gimmes." Costs are up; borrowing from banks is not what they expected to do.
It also has been selling off several units, including GE Healthcare.
It appears the divisions financing their products are lower on the list of units for sale. CEO Jeffrey Immelt in May told investors he wanted to pare finance divisions at GE to 40 percent of profit, down from about half, executing a basic strategy he laid out in 2002.
He did tell the press as recently as September 25 he did not want to split off GE Capital.
Former GE CEO Jack Welch blames current CEO Jeffrey Immelt for not cutting back more when he saw the train coming.
From a GE Capital employee:
"While this is sad, it is not unexpected that GE management is flailing in this time of internal crisis. I blame the pervasive, ladder-climbing leadership culture that GE fosters. The GE culture is described perfectly in this blog:"
http://theeverymanblog.wordpress.com/2008/04/11/the-trouble-with-ge/
Sign seen in the GE Leasing Service office: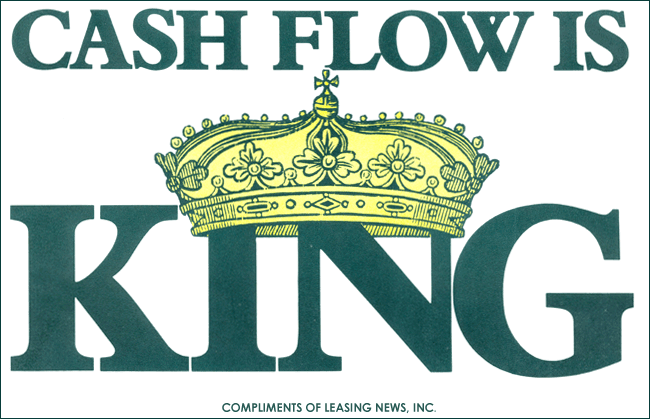 --------------------------------------------------------------

M&T Credit (Bank) exits Leasing

"Effective October 1, 2008, M&T Credit Services, LLC (M&T Credit) will no longer offer equipment lease and finance services for business and professional banking customers.
"M&T will honor approved applications up to 90 days after the approval date, and existing contracts will continue to be serviced through their expiration dates."
Alfred Luhr
M&T Business Banking Market Manager
--
Last week Fitch Ratings has affirmed all ratings for the Buffalo, New York M&T Bank Corporation (MTB) and its principal bank subsidiaries, including the long-term Issuer Default Rating (IDR) of 'A-'.
"Fitch expects continued stress in the housing market and on the consumer that will likely translate into ongoing elevated credit costs in the near term, thereby making the likelihood of a ratings upgrade extremely low. Although MTB's home equity and auto loan books exhibit good credit quality characteristics, loss rates have ticked up recently and are likely to increase further given economic conditions. While MTB's sizeable commercial real estate portfolio has demonstrated good performance through credit cycles, this book could also undergo further stress."
M&T is a bank holding company whose banking subsidiaries, M&T Bank and M&T Bank, National Association, operate branch offices in New York, Pennsylvania, Maryland, Virginia, West Virginia, Delaware, New Jersey, and the District of Columbia.
M&T Bank Corporation ("M&T") (NYSE: MTB) plans to announce its third quarter 2008 earnings results in a press release that will be issued before the market opens on Tuesday, October 21, 2008
Copy of Alfred Luhr memo:
http://leasingnews.org/PDF/MandTBank.pdf
--------------------------------------------------------------

Lakeland Bank out of Nationwide Leasing
Lakeland Bank, Montville, NJ, has let go its Equipment Leasing Division President Stephen Schachtel by "mutual agreement, "as per the SEC filing.

Stephen Schachtel
President, Lakeland Bank Equipment Leasing Division
Mr. Schachtel joined Lakeland Bank in April 2000 as President, Lakeland Bank Equipment Leasing Division. Previously, he was the founder and President of NIA Leasing Co., a nationwide equipment leasing company.
Under a separation agreement, Schachtel will continue to be paid his $200,000 annual base salary and benefits until the end of February, 2009, or until he finds another full-time job, according to the filing. The agreement excludes pay from commissions, bonuses, stock compensation and payments from severance plans. He can continue to use a company-owned automobile, the bank said.
Schachtel was paid $1.2 million last year, including a $957,900 performance-based bonus ($2.16 million, plus) Former CEO Roger Bosma was paid $736,000 in salary, benefits and other compensation.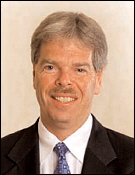 Tom Shara
Chief Executive Officer Tom Shara said the replacement of Schachtel with the division's number two man, Robert Ingram, is part of a plan to downsize the leasing business. "We want to go to a local leasing platform. We don't want to do a national lease book of business," said the former TD Banknorth executive who took over as CEO in April after former President & CEO Roger Bosma retired.
The Leasing News Funder list shows 40 employees and the leasing division considered nationwide business from $2,000 to $15MM; "app. only" up to $150,000
In Lakeland Banks's second quarter report they recorded a $6.3 potential loss, that they now have written off for one lessee in the trucking business. As of June 30, 2008, the Company had $46 million outstanding from this originator from approximately 1,400 leases of which approximately 75% is current or less than 30 days past due. A $6.7 million provision was recorded for the leasing division including a $6.3 million provision for the aforementioned originator."
Mr. Shara said at the time, "Higher diesel fuel costs have impacted independent truckers and equipment lease originators, including one originator which can no longer fulfill all of its obligations under contractual recourse provisions."
It appears with the $6.3 million write-off, so did they do the same with Mr. Schachetl.
--------------------------------------------------------------

Goodbye Wachovia Leasing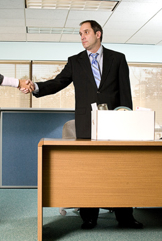 The purchase of Wachovia by Wells Fargo has been heralded as a very good move by all bank and economic analysts. The situation appears the FDIC did not complete the due diligence, so just as in a mortgage escrow, it didn't close, leaving Wells Fargo to acquire Wachovia and without government cost.
Yesterday the state appeals court blocked a lower court ruling that had favored rival bidder Citigroup. It would have extended the time under which Wachovia and Citigroup had to complete their deal.
Wells Fargo & Company issued the following statement yesterday evening regarding Citigroup's claimed exclusivity agreement with Wachovia Corporation:
"The appellate court has entered an order vacating Judge Ramos's order of yesterday. We are pleased that the unfounded order entered yesterday has been vacated. Wells Fargo will continue working toward the completion of its firm, binding merger agreement with Wachovia Corporation."
In the meantime, what about the clients, employees and investors? On Friday, the bank stock slumped 38 percent to $6.21.
As for leasing, there will be more unemployed put into the marketplace, either direction as the bank will be sold.
History has shown that when Bank of America bought LaSalle Bank, its leasing division was basically broken up, although some employee moved to the BofA leasing divisions. Sovereign, among the many
others who purchased other banks, absorbed the portfolio and melded the operation. There are many employed in the leasing field who originally have worked for a bank leasing company purchased by another bank leasing company. This really isn't new to them to learn.
Wells Fargo Financial is doing very well and recently announced that Tim Reese, Wells Fargo Financial Capital Finance, will now lead WFF Leasing. Mark Merkel, who has been president of Wells Fargo Financial Leasing , is leaving the company.
The announcement of the integration of the two business units has been made by Dave Kvamme, president and COO, Wells Fargo Financial, and Greg Janasko, senior vice president , commercial businesses. The changes are effective immediately.
"By uniting our two leasing businesses we will strengthen Wells Fargo's presence in the commercial marketplace through the outstanding product mix and client-centered sales team that a larger organization can provide," Greg said. "We are excited about this opportunity and at the same time we want to thank Mark Merkel for his role over the years in building Wells Fargo Financial Leasing into a solid commercial business."
In his new role, Tim will remain in Lincolnshire, Ill., where Capital Finance has been based, and will continue to report to Greg Janasko. Along with Tim's current direct reports, Daniel Dunn, Jack Haynes, Joe Willey, Brad Cronin and Art Meyers, will now report to him.
WFF Capital Finance became part of Wells Fargo on October 1, 2007, with the company's acquisition of Greater Bay Bank, a California banking organization. Capital Finance provides financing through manufacturer-sponsored programs for a variety of equipment, including materials handling and compact utility equipment, copiers and fax systems, medical equipment and mailing technology. Wells Fargo Financial Leasing, founded in 1977, provides lease financing for office, medical, telecommunications and technology equipment to mid-market companies, medical practices and agricultural businesses throughout the U.S.
Wells Fargo Financial Leasing now will have more than $2.4 billion in lease financing in force with over 180,000 active accounts and more than 5,000 vendor and manufacturer relationships.
--------------------------------------------------------------

Top Stories --September 29-Oct 3
Here are the top ten stories most "opened" by readers last week:
(1) GE Capital not reversing directions?
http://www.leasingnews.org/archives/October%202008/10-01-08.htm#ge
(2) Sonic "clarifies" GE pulling back Restaurants
http://www.leasingnews.org/archives/September%202008/09-29-08.htm#sonic
(3) (These two stories were the same, as the first one was corrected early on line, but run again in the next issue.)
Gary Shiver's New Company: Navitas
http://www.leasingnews.org/archives/September%202008/09-29-08.htm#navitas
Correction: Gary Shiver's New Company
Up and Running
http://www.leasingnews.org/archives/October%202008/10-01-08.htm#error
(4) Jeff Taylor predicted today's leasing market
http://www.leasingnews.org/archives/September%202008/09-29-08.htm#predict
(5) Sales makes it Happen—by Steve Chriest
"A few good salesmen"
http://www.leasingnews.org/archives/October%202008/10-01-08.htm#sales
(6) UAEL Conference by Bob Teichman, CLP
http://www.leasingnews.org/archives/September%202008/09-29-08.htm#uael
(7) Leasing company stock Tuesday 4pm EDT
http://www.leasingnews.org/archives/October%202008/10-01-08.htm#stock
(8) Loan costs soar as access tightens
http://www.usatoday.com/money/perfi/credit/2008-09-29-credit-markets_N.htm
(9) Now What? –"So-Called" Wall Street Bail-Out
by Christopher Menkin, publisher
http://www.leasingnews.org/archives/October%202008/10-01-08.htm#what
(10) ELFA Introduces "New Career Center"
http://www.leasingnews.org/archives/September%202008/09-29-08.htm#elfa
Not Counted due to Technical Reasons:
Extra:
Statement on Proposed Agreement Federal Economic Rescue Act of 2008
Equipment Leasing and Finance Association
President Kenneth E. Bentsen, Jr.
http://www.leasingnews.org/archives/September%202008/09-26-08.htm
Extra:
Rescue Plan Passes
http://www.usatoday.com/news/washington/2008-10-03-washington-bailoutwrap
-friday_N.htm?loc=interstitialskip
--------------------------------------------------------------

Classified Ads---Help Wanted
Credit Professional
Credit Professional
Long Beach, California
Ground floor opportunity to join new and emerging powerhouse in the equipment finance and leasing industry; to play an integral role in our growth!
To learn more, click here.
We are an asset-based finance company specializing in business equipment leases ranging from $500 to $5,000,000.

Vendor Sales Specialists

About the company: Located on the water in
beautiful Newport Beach, California.The environment is positive.

Growing vendor based equipment leasing company
Learn our value proposition
2 Years Sales or Related Exp.
College Degree Preferred
You will work with people
that you can trust and respect
Click here to learn more


----------------------------------------------------------------

Leasing 102
by Mr. Terry Winders, CLP
Bad Times?
It is interesting how our industry goes through a different financial crisis every so often and many in the press spell out our doom and yet each time we emerge after the crisis we are stronger and more excepted. At the current time funding is scarce and credit is tight. The accountants want to tighten up the GAAP rules and many are predicting the new rules will reduce interest in leasing because off balance sheet will be no more. However, because of the tight credit, companies are looking for new sources of money and financing and that may make it look like a major opportunity for you. It is a strange set of issues … business to be had and only a few places to fund it!
I would counsel you not to panic and not to spread your wings to far from your home turf. It is time to consolidate your markets, not time to expand them. One of the things I have learned over the years is that new customer loyalty in a poor economy is a soft egg. Now is the time to contact existing customers to expand your involvement with their needs and help your existing vendors to make it through this credit crunch. Save your funding to protect existing markets and do not be attracted to new markets just because they are currently hungry.
There is bound to be new markets that you would like to service and this looks like an excellent time to move in and take care of them hoping to retain the business when the economy rebounds. If you do this at the expense of your current markets even though they do not offer the rewards new markets appear to offer you will learn how fickle those markets are in the future. Stay where your customers know you and support their needs by expanding your product base and offer the ability to provide different financing alternatives on all kinds of equipment for them that you were unable to have in the past..
In Addition now is the time to improve the efficiency of your operation to cut costs and improve your ability to provide good turnaround time and increase your ability to react to changing times. Call your funding sources and offer to help with collections and press them for new funding. Get involved with the concerns of your funding sources and ask how you can improve the information you provide on potential transactions. Understand their fears and concerns and look to counteract them on a positive way. The more you support the transactions that you have sold to them the less chance that they may cut you off. Trying to obtain new funding sources at this point in time is a very difficult task.
I would also suggest that you stay away from changing your compensation programs for your sales staff. There are enough changes going on without putting fear into the people who are between you and failure. Sales people are an emotional group and in times like these other industries may make the grass look greener over there. Try and take a business as usual approach and look at least six months into the future and decide how you are going to get there and keep your eye on the ball. This crisis will blow over just as all the rest have and how you handle it may make a big difference on how you come out on the other side.
Mr. Terry Winders, CLP, has been a teacher, consultant, expert witness for the leasing industry for thirty years and can be reached at leaseconsulting@msn.com or 502-327-8666.
He invites your questions and queries.
Previous #102 Columns:
http://www.leasingnews.org/Conscious-Top%20Stories/Leasing_102/Index.htm
(This ad is a "trade" for the writing of this column. Opinions
contained in the column are those of Mr. Terry Winders, CLP)
--------------------------------------------------------------

Leasing listens to the Credit Managers
by Christopher Menkin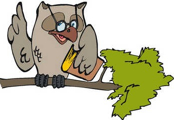 In the small to middle-size market, particularly with business direct from vendors, the rate increases can be passed on with sales finesse. The cost changes can be added on as in many other businesses that also have seen their costs increase.
What does it affect? Perhaps the very rate sensitive large lease or finance transactions, but then again, when things are tightening up everywhere, especially in commercial real estate, businesses will pay the higher rate, particularly if they don't have the time, ability, and also see rates rising everywhere.
Credit tightening is not as important as getting the deal done. The market will absorb the costs, and again, pass it on. So here we go back to inflation, higher unemployment as city, counties, states,
and maybe even the federal government, cut back employees. Another Katrina or 1938 hurricane that hit the East Coast will be a severe economic blow not just for the people and businesses directly effected, but the entire country.
There will also be access to money, although the question will be what is the cost? Super Brokers become more important to those without more than one source of fund. In a more difficult situation are credit managers throughout the United States trying to keep their companies afloat.
The National Association of Credit Management (NACM), headquartered in Columbia, Maryland, supports more than 19,000 business credit and financial professionals worldwide and issues monthly reports. Part of the reports are quotes from their members.
Responses of note include a flooring business manager offering a real-life example of how the credit crunch is hurting the economy, stating that weakness in the construction market "is compounded by the fall of many lenders who supported the industry." A manufacturer of telephone equipment said, "Times are tough both for ourselves and our customers. It's a tough economic climate for everyone." And a manager in the building materials industry made the economic landscape starkly clear, noting simply that the "marketplace is brutal."
A respondent in the freight transportation arrangement business noted that there were "many more dispute(s), payment plans and slow payments." And another in the same industry was a bit more blunt about the whole situation: "Bankruptcy reform forgot to include activating debtor prisons."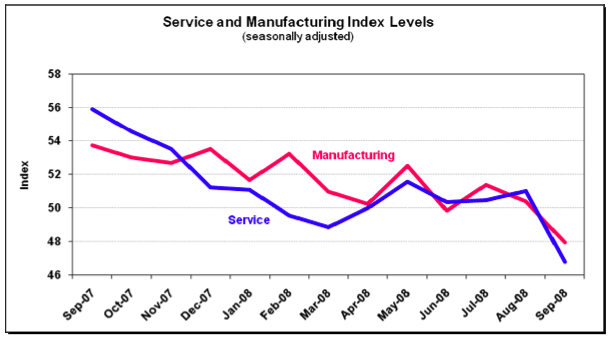 When credit managers sent their responses in this month, they also sent along a message: "Welcome to the recession." The seasonally adjusted Credit Manager's Index (CMI) plummeted a record 3.3% to reach a historic low of 47.4, clearly indicating economic contraction.
"While the economy has been deteriorating since the end of last year, its rate of decline is clearly increasing," said Daniel North, chief economist for credit insurer Euler Hermes ACI, who analyzes the data and prepares the CMI report for the National Association of Credit Management. "The combined weight of high energy prices and a ruined housing market is now being compounded by the ever-worsening conditions in the credit markets," he said. "In response, the Fed has cut interest rates and pumped hundreds of billions into the banking system, but no one will lend for fear that the financial system is on the verge of a meltdown. The credit markets need a big shot of confidence to be unclogged, or credit managers will become increasingly gloomy."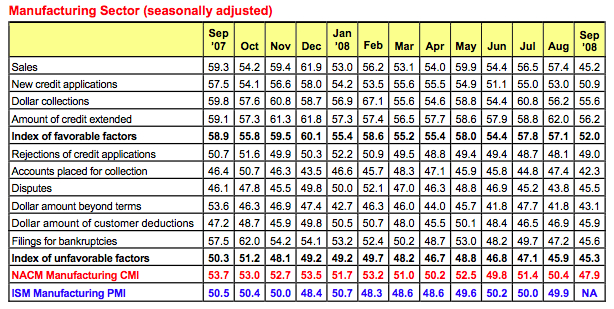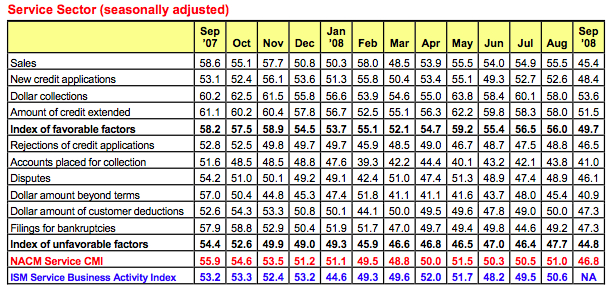 This report and the CMI archives may be viewed at
http://web.nacm.org/cmi/cmi.asp.
--------------------------------------------------------------

Fernando's View
By Fernando F. Croce
Two Movies/Three DVD's to Rent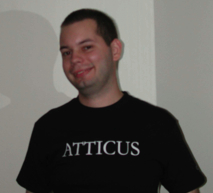 In Theaters: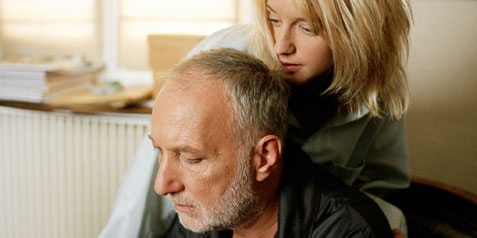 A Girl Cut in Two (IFC Films): Claude Chabrol, the great French director who's been making films since the late 1950s, continues to find new ways to dissect his favorite subject: The hypocrisy and venality of the decadent, moneyed social elite. Part Hitchcock thriller and part dark comedy, his new film focuses on an ambitious yet innocent TV weather girl (the terrific Ludivine Sagnier) and her affairs with an older, immoral novelist (François Berléand) and an unstable young heir (Benoît Magimel). As smooth as it is disturbing, Chabrol's film reveals the rot hiding underneath high society's polished surfaces without sacrificing its suave sense of humor.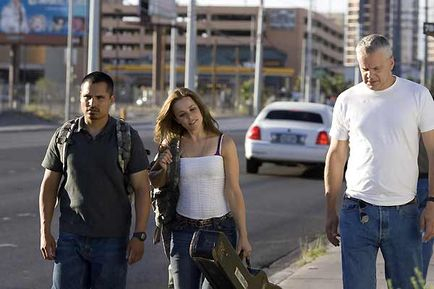 The Lucky Ones (Roadside Attractions): Compared to such coming-home films like "Stop-Loss," "Grace Is Gone" and "Home of the Brave," Neil Burger's road-movie may be the most appealing of the recent Iraq War-themed movies. In fact, the war itself is never even mentioned—the focus instead is on the road-trip ventures of a trio of returning soldiers, a discharged veteran (Tim Robbins), a Las Vegas-bound specialist on leave (Michael Peña), and a free-spirit (Rachel McAdams) on a whimsical mission of her own. Better known for his fastidious period fantasy "The Illusionist," Burger here keeps things mostly loose and light, zeroing in on the difficulties of military people adjusting to civilian life without resorting to chest-thumping clichés.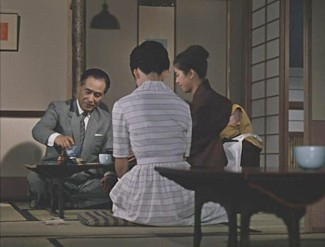 An Autumn Afternoon (Criterion): The final film of Yasujiro Ozu, this moving 1962 drama perfectly illustrates the Japanese master's unmistakable take on life's joys and foibles. The story of a widowed father (Chishu Ryu) and the daughter (Shima Iwashita) he thinks should get married should be familiar to Ozu fans, yet it is instilled with so much wisdom and feeling that it feels as if the director had left his private will on film. As with Ozu's other films ("Tokyo Story," "Late Spring"), the pace is gentle and the atmosphere of regret and acceptance is studded with small moments of humor. An invaluable work for fans of classic Japanese film.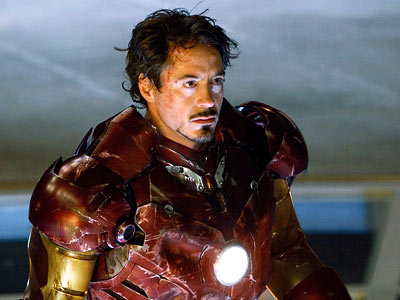 Iron Man (Paramount): In a year full of superhero movies straining to be "dark" and "meaningful," this big-screen version of the Marvel Comics tin-man comes as a pleasant surprise, with flashes of breezy humor mixed with the metal-pounding action. Much of the credit goes to Robert Downey, Jr., who, playing industrialist-turned-flying-crusader Tony Stark, displays a master's sense of irony even when covered with chunks of iron. The director, Jon Favreau, shows a deft touch with both explosions and romance, and the unusually good cast includes Gwyneth Paltrow, Jeff Bridges, and Terrence Howard. Make sure you comic-book aficionados stay until the very end of the credits.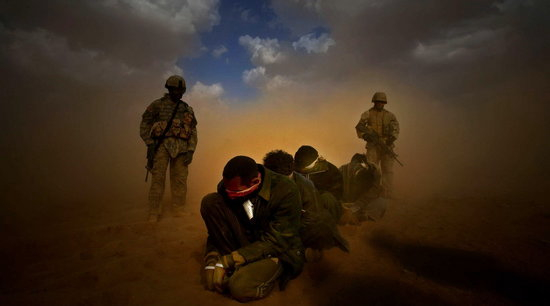 Taxi to the Dark Side (ThinkFilm): Alex Gibney won a Best Documentary Oscar for this sobering account of the knotted paths of justice in a post-9/11 world. Taking as a starting point the disturbing case of an Afghan taxi driver's death in an American prison, the film details the (often illegal) extremes to which authorities will stoop in the war against terrorism. Interviewing former CIA operatives and victims of injustice, Gibney paints a startling picture of times in which the line between security and abuse has become indecently blurry. Definitely not for the squeamish, but essential.
--------------------------------------------------------------


(Leasing News provides this ad "gratis" as a means
to help support the growth of Lease Police)
News Briefs----
Asian markets plunge on fears crisis is spreading
http://news.yahoo.com/s/ap/20081006/ap_on_bi_ge/world_markets
RBC acquires commercial leasing division of ABN Amro's Canada branch
http://www.banking-business-review.com/article_news.asp?guid=89932393-09BF
-441F-B476-F56E2E90DC80
BNP Paribas to take majority stake in Fortis
http://www.usatoday.com/money/world/2008-10-05-fortis-belgium_N.htm
600 dealerships might close or consolidate.
http://www.sfgate.com/cgi-bin/article.cgi?f=/c/a/2008/10/02/BUST139QVU.DTL&type=autos
Germany to Guarantee Private Bank Accounts
http://www.washingtonpost.com/wp-dyn/content/article/2008/10/05/
AR2008100500816.html?hpid=sec-business
New Chairman of Equipment Leasing Association of India
http://www.thehindu.com/2008/09/30/stories/2008093060831700.htm
---------------------------------------------------------------


You May have Missed---
Trump Pockets Easy Money
http://www.nypost.com/seven/10052008/business/trump_pockets_easy__132256.htm
----------------------------------------------------------------


California Nuts Briefs---
Will California Make Payroll?
http://www.cfo.com/article.cfm/12368072/c_12366479?f=home_todayinfinance
----------------------------------------------------------------


"Gimme that Wine"
Napa's Joseph Phelps Vineyards seeks review of order to pay $24 million
http://www.pressdemocrat.com/article/20081002/BUSINESS/810020383/1350&title=
Ex_employees_seek_millions_from_winery
Oregon Pinot Noir---2006 Exceptional
http://www.sfgate.com/cgi-bin/article.cgi?f=/c/a/2008/10/03/WIH9134F5E.
DTL&hw=wine&sn=004&sc=309
Cheers: Wine and Liquor Keep Flowing Despite Sour Economy
http://www.usnews.com/blogs/new-money/2008/10/2/cheers-wine-and-liquor-keep-
flowing-despite-sour-economy.html
New Bordeaux appellation gets go-ahead
http://www.decanter.com/news/269199.html
Biking Colorado's Wine Country
http://travel.nytimes.com/2008/10/05/travel/05biking.html?ref=dining
(This is a free "ad" for our good friends the Bateman's,
proprietors of Thunder Mountain Kona coffee)
Wine Prices by vintage
http://www.winezap.com
http://www.wine-searcher.com/
US/International Wine Events
http://www.localwineevents.com/
Winery Atlas
http://www.carterhouse.com/atlas
Leasing News Wine & Spirits Page
http://two.leasingnews.org/Recommendations/wnensprts.htm
The London International Vintners Exchange (Liv-ex) is an electronic exchange for fine wine.
http://www.liv-ex.com/
----------------------------------------------------------------

Today's Top Event in History
1905-Helen Wills Moody (Roark) birthday, tennis player born at Centerville, CA. Perhaps the greatest American tennis player, Wills Moody won 31 major titles, including Wimbledon eight times and the US championship seven times. From August, 1926, through 1935, she did not lose a Roark match nor even a single set. She led a reclusive life after retiring, but she painted and wrote mystery novels and her autobiography, Died at Carmel, CA, 1998.
http://sportsillustrated.cnn.com/features/1998/year/saying_goodbye/helen_wills_moody/
http://srcweb.berkeley.edu/hwm.html
http://www.wm.edu/tenniscenter/roark.html
http://www.tennisfame.com/enshrinees/helen_moodyroark.html
[headlines]
----------------------------------------------------------------

This Day in American History
1683 - The first Mennonites debarked for America on the Concord: 13 German and Dutch families from Krefeld Germany, led by Francis Daniel Pastorius. They were induced to come to American through the generosity of William Penn, who offered them 5,000 acres of land in Pennsylvania and freedom from religious persecution. Their settlement, called Germantown, is now a neighborhood in Philadelphia.
1780-Henry Laurens of Charlestown, SC, president of the Continental Congress from 1777 to 1778, was imprisoned as an enemy agent in the Tower of London. On August 13, 1780, Laurens sailed from Philadelphia, PA, on the brigantine Mercury en route to Holland, where he was to negotiate a loan and treaty. Three weeks later, he was captured by the British off Newfoundland. He threw his papers overboard, but they were recovered and led to the British declaration of ware against Holland. From October 6, 1780 to December 31, 1791, he was imprisoned in the Tower on suspicion of high treason, and was forced to pay for his room, board, and guard. he was released in exchange for the British army leader Lord Cornwallis, who had surrendered to General George Washington at Yorktown, VA. Laurens, with Benjamin Franklin and John Jay, drew up the preliminary treaty of peace with Great Britain on November 30, 1782, to terminate the Revolutionary War.
http://www.virtualology.com/virtualwarmuseum.com/revolutionarywarhall/
HENRYLAURENS.COM/
http://lego70.tripod.com/us/laurens.htm
http://www.colonialhall.com/laurens/laurens.asp
http://www.cheapusedbooks.net/37549_henrylaurens.html
http://www.unicover.com/EA6ACMOU.htm
1825—The first giant exhibited as a theatrical attraction was Patrick Magee, " Just arrived from Ireland," who went on exhibition on October 26, 1825 at 13 Park Park Exchange, New York City, from 7am until 10 pm. A charge of 25 cents was made to see the giant, "conspicuous for the masculine beauty of his form and his surprising strength."
1836-a second early season snowstorm produced 25 inches of wet snow at Auburn, NY and 11 inches at Wilkes-Barre, PA. All the mountains in the northeast were whitened.
All the mountains in the northeastern U.S. were whitened with snow.
1846-George Westinghouse birthday—Engineer and inventor of the air brake for trains, born at Central Bridge, NY. He was the first employer to give his employees paid vacations. Westinghouse died at New York, NY, March 12, 1914.
1848-The S.S. California, 10,1050 tons, left New York City to establish steamboat service to California around Cape Horn. It stopped at Rio de Janeiro, Brazil, Valparaiso, Chile: and Callao and Paita, Peru. On February 28,1949, the ship reached San Francisco, where most of the crew deserted to work the gold fields.
1857-The first chess tournament of importance was held this day to November 10, by the American Chess Congress in New York City under the sponsorship of the New York Chess Club. The victor of the grand Tournament was Paul Charles Morphy, who received the first prize, a silver service consisting of a pitcher, four goblets, and a salver. Murphy was 20 years old and from New Orleans, LA. IN the years 1957-59, he played 95 games, including 68 victories, 14 draws, and 13 losses. He won the Grand Tournament of the First National Chess Association in England and France, held from July 19 to August 22, 1858.
1867-Frank Sparks, John Reno, and Simeon Reno boarded an Ohio and Mississippi Railroad baggage and express car while it was getting into motion and threw off two safes, one containing $15,000 and the other $30,000, considered the first train robbery. The second safe was recovered. The bandits were arrested, freed on bail, and never tried, although they were later convicted of other crimes. Robbing trains became common.
http://memory.loc.gov/ammem/today/oct06.html
1905-Helen Wills Moody (Roark) birthday, tennis player born at Centerville, CA. Perhaps the greatest American tennis player, Wills Moody won 31 major titles, including Wimbledon eight times and the US championship seven times. From August, 1926, through 1935, she did not lose a Roark match nor even a single set. She led a reclusive life after retiring, but she painted and wrote mystery novels and her autobiography, Died at Carmel, CA, 1998.
http://sportsillustrated.cnn.com/features/1998/year/saying_goodbye/helen_wills_moody/
http://srcweb.berkeley.edu/hwm.html
http://www.wm.edu/tenniscenter/roark.html
http://www.tennisfame.com/enshrinees/helen_moodyroark.html
1906-Birthday of Janet Gaynor, born Laura Gainor at Philadelphia, PA. She became the first winner of the Academy Award for Best Actress for her cumulative work in two 1927 filmes, Sunrise and seventh Heaven, and for 1928's Street Angel. Gaynor died September 14,1984 in Palm Springs, Ca.
1916 -- Stanley Ellin born Brooklyn, NY. American mystery writer, one of the modern masters of the genre.
Best known for his short stories. Received Edgar Allan Poe Award from the Mystery Writers of America in 1954 (for the short story The House Party), 1956 (short story The Blessington Method) & 1958 (novel The Eighth Circle), & in 1975 he won Le Grand Prix de Littérature Policière for the novel Mirror, Mirror on the Wall.
http://www.kirjasto.sci.fi/sellin.htm
1917- Fannie Lou Hamer birthday- Afro-American civil rights activist. She led the Mississippi Freedom Democratic Party and risked her life to register voters in Mississippi. She'd became active with the Student Nonviolent Coordinating Committee (SNCC) although she only had a sixth-grade education. The group successfully challenged the various laws that excluded most blacks from voting. It was dangerous as bigoted whites sometimes resorted to violence to keep blacks from exercising their constitutional rights. Fannie Lou Hamer was the youngest of 20 children of a sharecropper family and worked the fields at a very young age. She spent most of her adult life working to improve the economic conditions of blacks in the south. As a newsman, I interviewed her in person, and many times by telephone during the Democratic Convention. Died March 14, 1977.
http://www.beejae.com/hamer.htm
http://www.ibiblio.org/sncc/hamer.html
http://www.lib.usm.edu/~spcol/crda/oh/hamertrans.htm
http://www.awomanaweek.com/hamer.html
http://www.amazon.com/exec/obidos/ASIN/1562943235/
avsearch-bkasin-20/103-5362656-4423850
1917 -- Word "jazz" first used in print. The "Literary Digest" described jazz as music that caused people to, "shake, jump & writhe in ways to suggest a return to the medieval jumping mania."
1926-Babe Ruth hit three homes runs in the fourth game of the World Series against the St. Louis Cardinals. The Yankees won the game, 10-5, but the Cardinals won the Series in seven games.
1927 - The film "The Jazz Singer" starring Al Jolson opened in New York City. It was the first full-length feature film to include spoken dialogue and is regarded as the first "talkie." The film was based on the short story "The Day of Atonement" by Sampson Raphaelson. In reality, The Jazz Singer was not a true talkie. There were only 291 spoken words in the landmark film; however, it was the first to integrate sound and this small amount of dialogue into a story through the Vitaphone disk process; and the first to entertain a large audience. The talking part was mostly singing, and it was Al Jolson who made the flick a success, proving to the critics that an all-talking film could work. (Because he didn't think the pioneer of talkies would be all the rage, George Jessel actually turned down the starring role; as did Eddie Cantor.) A silent version of the film was released to movie theaters who had not yet popped for the $20,000 or so it cost to rewire their venue. The audience was thrilled with Jolson's sound performance as a cantor's son, Jake Rabinowitz, rejecting the world he came from to become a singer of popular music, changing his name to Jack Robin in the process. Although not jazz as we know it, the songs Jolson sang became part of American music culture: Toot Toot Tootsie (Goodbye), Blue Skies, Waiting for the Robert E. Lee and, of course, My Mammy. For those truly with a need to know, Neil Diamond did not audition for Jolson's part when finding out that Jessel had turned it down. Diamond performed in a remake of The Jazz Singer in 1980. As Jolson said, "Wait a minute, wait a minute, you ain't heard nothin' yet!" Maybe, through the wonders of modern technology, we could hear Jolson Diamond together, in concert. That would be the Mammy of all jazz singin'.
"Mammy, how I love you, how I love you, my dear old mammy!"
1930 -- William Faulkner's novel As I Lay Dying is published.
http://www.mcsr.olemiss.edu/~egjbp/faulkner/faulkner.html
1941 - On Columbia Records, Claude Thornhill and his orchestra recorded "Autumn Serenade".
1941 -a tornado hit Kansas City, MO leaving 4 dead and causing $250,000 damage.
1947 - Bob Weir (Robert Hall) of the Grateful Dead is born in San Francisco.
1948 -In Game 1 of the Fall Classic at Braves Field, Boston manages only two hits, but Johnny Sain beats Bob Feller and the Cleveland Indians, 1-0 . 'Rapid Robert' appears to have pickoff Phil Masi at second but umpire Bill Stewart says safe, and Tommy Holmes follows with a single which scores the game's only run.
1954---Top Hits
Hey There - Rosemary Clooney
I Need You Now - Eddie Fisher
If I Give My Heart to You - Doris Day
I Don't Hurt Anymore - Hank Snow
1955-Billboard reports major Hollywood studios are getting into the rock & roll film biz. Twentieth Century-Fox with "Do Re Mi," starring Fats Domino, Jayne Manfield and Little Richard and another project called "Cool it, Baby." Paramount has "Lonesome Cowboy," with Elvis Presley as the star. (The film is never made.)
1958-Billboard story claims that "payola, that under-the-turntable device whereby record companies win plugs and influence disc jockeys, is fast growing into a monster that may yet destroy its creators. According to key record execs, jockey payola is so widespread that it's no longer possible to measure its effectiveness." There is no mention of Alan Freed, whose career will shortly be killed by payola scandal.
1958-Conway Twitty's "It's Only Make Believe" enters the pop charts at #47. It will be Number One in both the U.S. and U.K.
1959 -The largest crowd ever to attend a major league game, 92,706 fans, watch a nail biter as White Sox hurler Bob Shaw beats Sandy Koufax and the Dodgers, 1-0 in Game 5 of the Fall Classic.
1962- Robert Goulet stepped out of the role of Sir Lancelot after singing/acting the part since 1960. The fabulously successful Broadway musical, Camelot, also starred Richard Burton as King Arthur and Julie Andrews as Queen Guinevere.
1962---Top Hits
Sherry - The 4 Seasons
Monster Mash - Bobby "Boris" Picket
Let's Dance - Chris Montez
Devil Woman - Marty Robbins
1963- The Dodgers complete a four-game World Series sweep of the Yankees as Sandy Koufax wins his second game, 2-1. Frank Howard leads the offense with a home run and a single and New York's first baseman Joe Pepitone's error (loses a thrown ball in white-shirted crowd) leads to the decisive run in the seventh inning.
1965-- Sandy Koufax declines to pitch the first game of the World Series against the Twins because game is scheduled on Yom Kippur, the most sacred of the Jewish holidays. As the Dodgers' southpaw attended shul and fasted on the Day of Atonement, his teammates loses to Minnesota, 8-2.
1966-- At the age of 20, Jim Palmer becomes the youngest player to pitch shutout in World Series as the young Oriole hurler blanks Sandy Koufax and Dodgers, 6-0. It will be Koufax's last major league appearance.
1966-In San Francisco, several thousand people showed up for Love Pagent in the Panhandle of Golden Gate Park.
1967 -Hippies blocked the intersection of Haight and Ashbury streets to celebrate the "Death of Hip." Another in the series of Digger pageants that played out on the streets of the Haight Ashbury and the City. This one occurred one year to the day from that of the Love Pageant Rally…from The Diggers
1969-For the first time in Beatles history, a George Harrison song gets the A side of a 45. "Something" backed with Lennon and McCartney's "Come Together" will reach Number One next month.
1970---Top Hits
"Cracklin' Rosie," Neil Diamond.#1
Ain't No Mountain High Enough - Diana Ross
Lookin' Out My Back Door/Long as I Can See the Light - Creedence Clearwater Revival
Candida - Dawn
There Must Be More to Love Than This - Jerry Lee Lewis
1973- Rebecca Lobo birthday- U.S. basketball player. RL led her Connecticut University team to a perfect 35-0 record and the NCAA title. While she was winning a Phi Beta Kappa key for herself with a 3.6 grade average She is an outstanding center-forward player for the New York pro women's basketball team. Unfortunately she had to sit out the 1999 season because of an injury. She stand 6'4" and usually weighs about 180.
http://www.wnba.com/playerfile/rebecca_lobo/index.html
http://www.wnba.com/rebeccalobo/
http://www.cometscourthouse.com/LOBO.HTM
http://www.angelfire.com/on/wbball/index.html
1973-The Doobie Brothers' "China Grove" peaks at #15 on the singles chart while Paul Simon's "Loves Me Like A Rock" peaks at #2.
1976-Rick Dees and His Cast of Idiots receive a gold record for one of the more bizarre novelty hits of the decade, "Disco Duck." In December, it will become only the fourth single ever to be certified platinum.
1978---Top Hits
Kiss You All Over - Exile
Hopelessly Devoted to You - Olivia Newton-John
Summer Nights - John Travolta & Olivia Newton-John & Cast
Heartbreaker - Dolly Parton
1979-The Eagles' "Heartache Tonight" is released.
1979-Fleetwood Mac's "Tusk" is released.
1979-Van Halen's "Beautiful Girls" peaks at #84 on the singles chart.
1980- In the 163rd game of the season, the Astros beat the Dodgers, 7-1, to capture the National League West division as Houston wins its first title in the franchise's 19-year history. The Dodgers had swept a season-ending three game series with the 'Stros (3-2, 2-1, and 4- 3) making the one-game play-off necessary.
1984 - The temperature at Honolulu, Hawaii, reached 94 degrees to establish an all-time record at that location.
1984- David Bowie's "Tonight" album hits #11 on the chart.
1985—Pitcher Phil Niekro of the New York Yankees won the 300 th game of his career, shutting out the Toronto Blue Jays, 8-0, on the last day of the regular season. Niekro finished his career in 1987 with 318 wins.
1986---Top Hits
Stuck with You - Huey Lewis & The News
Friends and Lovers - Gloria Loring & Carl Anderson
When I Think of You - Janet Jackson
Always Have Always Will - Janie Frickie
1987 -the heat continued in the west with highs of 85 at Astoria, OR, 102 at Sacramento CA. Temperatures at Tucson reach 101 equaling the all-time October high.
1989 - Temperatures soared into the 90s across southern Texas. Afternoon highs of 93 degrees at Houston, and 96 degrees at Austin and Corpus Christi, were records for the date. Beeville was the hot spot in the nation with an afternoon high of 101 degrees.
1990-Neil Young and Crazy Horse's reunion album "Ragged Glory" LP peaks at #31.
1991 - Elizabeth Taylor married for the 8th time to a construction worker named Larry Fortensky. The wedding was held at Michael Jackson's estate in California.
1991 - University of Oklahoma professor Anita F. Hill, former aide to U.S. Supreme Court nominee Clarence Thomas, testified before a Senate committee that Thomas sexually harassed her, and the allegations nearly undid Thomas' nomination to the High Court.
2000-CSI: Crime Scene Investigations premiers on TV. CBS's consistently to—rated mystery drama focuses on the Las Vegas Police forensics team lead by preternaturally clam Gil Grissom ( William Petersen). "CSI" bring science to the foreground with close-u looks at technology and lab techniques. The 100 th episode aired November 18,2004. The show spawned equally successful spin-offs: CSI: Miami" and CSI: New York."
2001- With the club's 116th win, the Mariners tie 1906 Cubs as the winningest team in major league history. Bret Boone's 37th home run of the season and the shut out pitching of five Seattle pitchers proves to be the difference in the 1-0 historic wins over the Rangers.
2001- At Camden Yards in front of a full house including Orioles notables Frank Robinson, Jim Palmer and Earl Weaver as well as Commissioner Bud Selig and former President Bill Clinton, Cal Ripken plays his 3,001st and final game. After a hitless night for 41-year-old, the final out of the 5-1 loss to Red Sox is made as Cal watches from the on deck circle.
2003-- Defeating the A's, 5-4, the Red Sox become the seventh team to win the last three games to win a best-of-five playoff series. Other teams to overcome an 0-2 deficit include the 1981 Dodgers (Astros-NLDS),1982 Brewers (Angels-1982), 1984 Padres (Cubs-NLCS), 1995 Mariners (Yankees-ALDS) ,1999 Red Sox (Indians-ALDS), and the 2001 Yankees (A's-ALDS).
2005-- Reds' outfielder Ken Griffey Jr.(.301, 35, 92) and Yankee first baseman/DH Jason Giambi (.271, 32 , 87 ) are voted the Comeback Players of the Year in their respective years. For the first time, the winners of the award are determined by the fans voting on MLB.com.

World Series Champions This Date

1936 New York Yankees
1941 New York Yankees
1947 New York Yankees
1963 Los Angeles Dodgers
--------------------------------------------------------------

Baseball Poem

Carl Erskine's Last Pitch
by
Wayne Lanter
It was a fastball over the top
in his patented style out of the green
centerfield foliage. A new ball, maybe
not rubbed up enough. The grip tenuous,
unable to get good rotation over the top,
it could have slipped a bit, as all things
slipped that spring. Bad weather in Florida
had something to do with it,
something in the difficulty
at thirty-four of getting in shape to pitch.
At any rate, it didn't have the life
you'd come to expect of that kind
of pitch from him, riding down toward the knees
then rising as light as Christ on Easter Sunday,
light as a spirit breathed onto the wind,
looking for all the world belt high,
then lifting over the bat by a fraction of an inch,
just not quite where it appeared to be.
And fast. He was really fast.
On loan to AAA to get work, that spring
it rained for two weeks
and the bases were always loaded with nobody out.
This time the pitch was where it promised to be
to an obscure hitter from an A league,
trying to make the team,
belt-high driven up the alley in leftfield to the wall.
Three innings and five runs.
The manager didn't come to the mound. But that did it.
Anyway Erskine stared into right field,
back to the dugout, hat in hand,
wiping his forehead with his forearm.
He was not Ralph Branca on the clubhouse steps.
The stands were mostly empty.
Furillo and Reese and Snider, Hodges and Campy and Cox,
were already on the sidelines.
It was spring and rained all morning,
so the stands were empty. He finished
the inning, then on his way to the dugout, careful
not to step on the third-base foul-line,
handed the ball to the umpire
like a small kid handing over something
that didn't belong to him. He didn't say
anything, just tossed his glove onto the bench,
and sat looking out at the field of empty bases,
vacant as a blank schedule, a calendar
with no pitching dates penciled in.
There was nothing anybody could do.
The last nail in his coffin, the ballplayers said.
A rock at the mouth of the sepulcher.
An inning later he picked up another ball
and wrapped his fingers around it,
looked at the configuration, the connections,
the threads crossed one over one.
He held it for a moment, just a moment,
then dropped it back into the ball sack.
from:
"A Season of Long Taters"
Baseball Poems
by
Wayne Lander
Published by Snark Publishing
637 W. Hwy 50 #119
O'Fallon, Illinois, USA
(Printed with permission of the author)
--------------------------------------------------------------

SuDoku
The object is to insert the numbers in the boxes to satisfy only one condition: each row, column and 3x3 box must contain the digits 1 through 9 exactly once. What could be simpler?
http://leasingnews.org/Soduku/soduko-main.htm
--------------------------------------------------------------

Daily Puzzle
How to play:
http://www.setgame.com/set/puzzle_frame.htm
Refresh for current date:
http://www.setgame.com/set/puzzle_frame.htm
--------------------------------------------------------------


http://www.gasbuddy.com/
http://www.gasbuddy.com/GB_Map_Gas_Prices.aspx
http://www.gasbuddy.com/GB_Mobile_Instructions.aspx
--------------------------------------------------------------

Weather
See USA map, click to specific area, no commercials
--------------------------------------------------------------

Traffic Live---
Real Time Traffic Information
You can save up to 20 different routes and check them out
with one click, or type in a new route to learn the traffic live.
--------------------------------