Monday, October 13, 2008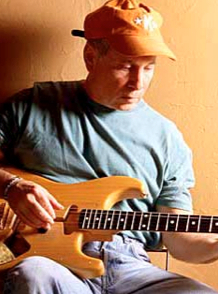 Composer, musician, singer, songwriter Paul Frederic Simon born October 13, 1941, Newark, New Jersey. Hear him sing "Slip Sliding Away."
http://www.paulsimon.com/
Headlines---
Classified Ads---Legal
Business Direct Capital, Carlsbad, California
Bulletin Board Complaint
Cartoon---
GE becoming more "conservative"
Bank Beat by Christopher Menkin
Top Stories---October 6-October 10
Classified Ads---Help Wanted
Counterpoint: by Ken Goodman, CLP
"Some Thoughts on "Effective Ethical Selling"
Placard—Courtesy of Ken Goodman, CLP
Leasing 102 by Mr. Terry Winders, CLP
Method of Payment
IFA's 2008 Int. Symposium Meets Nov. 5-6
Gov't eyes plan ownership stakes in banks
World Holds Breath as Bank Bailouts Shape Up
GM and Chrysler consider merger
News Briefs---
You May have Missed---
Small U.S. banks see deposits surge
"Gimme that Wine"
Today's Top Event in History
This Day in American History
Baseball Poem
SuDoku
Daily Puzzle
GasBuddy
Weather, USA or specific area
Traffic Live----
######## surrounding the article denotes it is a "press release"
----------------------------------------------------------------
--------------------------------------------------------------

Classified Ads---Legal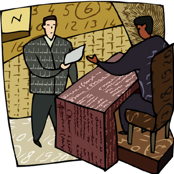 Looking for Employment
San Diego , CA
Experienced in-house corporate, equipment leasing and financial services attorney seeks position as managing or transactional counsel. Willing to relocate.
Cell Phone: 760-533-4058;
Email: sandidq@msn.com

Available for legal consultation
Birmingham, Alabama
The lawyers of Marks & Weinberg, P.C. have over 30 years experience in dealing with virtually every type of equipment financing and are recognized throughout the industry for prompt, practical solutions and exemplary service. They offer cost-conscious, effective lease enforcement and good counsel.
Email: Barry@leaselawyer.com
Website: www.leaselawyers.com
California, National: city: Riverside
Ellen Stern - get results, reasonable pricing; numerous industry contacts, nearly 30 yrs exp.in SoCal, 20 yrs equip.: CFL license specialist, documentation, work-outs, litigated collections, recoveries; deal-maker.
Email: leaselaw@msn.com | UAEL


Kenneth C. Greene
California & Nevada
Hamrick & Evans, LLP, Universal City , LA; San Francisco Bay
Area, No.Calif. & Nevada. Call for free consultation (828)763-5292 or (415) 806-2254,
kgreene@hamricklaw.com

Connecticut, Southern New England: EVANS, FELDMAN & BOYER, LLC Collections, litigation, documentation, portfolio sales and financing, bankruptcy. We represent many of the national and local leasing companies doing business in this state. Past chairman EAEL legal committee. Competitive rates.
email: rcfeldman@snet.net EAEL
Law Firm - Service, Dallas, TX. ELA
Mayer regularly practices in leasing, secured financing, project development and finance and corporate finance.
email: dmayer@pattonboggs.com
Website: www.pattonboggs.com
Los Angeles, Statewide: CA. "ELA" Aggressive creditors rights law firm specializing in equipment leasing handling collection matters on a contingency, fixed fee or hourly basis. email:RGarwacki@prodigy.net

Los Angeles -statewide: CA "ELA "
Practice limited to collections, bankruptcy and problem accounts resolution. Decades of experience. 10-lawyer firm dedicated to serving you. Call Ronald Cohn, Esq. (818)591-2121 or Email: rrcohn@aol.com


Long Beach, CA
Wagner & Zielinski, successfully representing lessees/ lessors. Not a member of any leasing organization, therefore not beholden to special interests. Richard Wagner
(562) 216-2952 www.wzlawyers.com

Long Beach CA.
Paul Bent -- 30 years experience in all forms of equipment leasing, secured lending, and asset based transactions, from analysis and deal structuring to contract negotiations to closing to private dispute resolution. (562) 426-1000
www.paulbent.com

National: Coston & Rademacher: Business attorneys serving the lease-finance industry since 1980. Transactional, documentation, corporate/finance, workouts, litigation, bankruptcy, portfolio management. Chicago-based national practice. Jim Coston, CLP (Members: UAEL, ELA, MAEL).
email: Jcoston@costonlaw.com
Website:www.costonlaw.com

St. Louis County , MO. - statewide:
Schultz & Associates LLP., collections, negotiation, and litigation. Also register and pursue recovery on foreign judgments. Contingency and reasonable hourly rates.
Ronald J. Eisenberg, Esq. (636) 537-4645 x108
reisenberg@sl-lawyers.com
www.sl-lawyers.com

Westport, CT: We represent finance companies, banks, lessors, etc., in replevins/seizures, collections and bankruptcy matters in Connecticut and New York. Flat fee, contingency and hourly rates.
Email: rchinitz@replevinlawyer.com
For a full listing of all "job wanted" ads, please go to:
http://www.leasingnews.org/Classified/Jwanted/Jwanted.htm
To place a free "job wanted" Leasing News ad:
http://www.leasingnews.org/Classified/Jwanted/Jwanted-post.htm
ELFA Career Center: Job Seekers (free):
http://careers.elfaonline.org/search.cfm
--------------------------------------------------------------

Business Direct Capital, Carlsbad, California
Bulletin Board Complaint
This was sent on July 16, 2008 to Leasing News, along with supportive documents:
"I have a dispute with an equipment lease broker. Here is the deal in a nut shell…
"I needed to lease about $725k worth of equipment. $85k for a truck, $140k for a specialty trailer and $50k for video screens. I bid the deal to numerous brokers that I later found out was a mistake. Who know shopping money was a bad idea? The best deal was a company that had an "F" BBB rating, so I went with number 2.
"I signed two 'Master Lease Agreements' with company 2 after I had a ridiculous clause removed stating that I would pay for all legal costs theirs and mine regardless of fault. The first one for the truck signed on 12/18/08 and was completed with various difficulties on 2/3/08. It took so long that I had to pay cash a full month earlier and get reimbursed by Country Leasing. I should have leased from the dealer.
"The second deal for the trailer started late 12/28/07 and I did not get a valid deal till 3/12/08. All other proposals were for amount exceeding those set forth in the Master Lease Agreement. The one deal presented on 3/12/08 offered such an egregious ACH requirement that the lease broker actually offered to cover any ACH discrepancies out of his own pocket. I appreciate the sentiment but a bad deal is still a bad deal. No other offers were presented. ACH is not a deal killer but unfettered access to my account is a problem and not part of the Master Lease Agreement. Now after 6 months they will not return my 1st and last month's security deposit totaling $7285.00.
"I have since smartened up and leased the trailer from the manufacturer. Company 2 has offered to extend the Master Lease Agreement for another six months to get the deal done but refuses to do anything about returning funds and has basically welcomed me to sue him."
David Mann
JumboScreen Co. Inc.
3262 Futura Pt.
Thousand Oaks, CA 91362
Company number 2 was Business Direct Capital, Carlsbad, California not licensed with the California Department of Corporations at the time of this $1.00 buy-out finance transaction (no record was found in a recent check of licensed California Finance Lenders.
Rich Ehmke of Business Direct Capital spoke several times on the telephone, explaining his position. There were several other proposals after the original was sent, none of them signed, and in addition to this, there was no mention of an ACH being required.
On July 17, 2008, Mr. Ehmke sent this email:
"I will be back in touch, as I had a lengthy discussion with David Mann and we are attempting to resolve this and put closure on the situation. If David and I cannot come to a mutual resolution, then I will provide our statement."
In several subsequent telephone calls with each party, it came down to giving Business Direct Capital another chance at future equipment JumboScreen might acquire before the end of the year. Although this had actually started last December, Mr. Mann was willing to wait as he was considering additional equipment before the end of the year.
On October 9th Mr. Mann sent an email to Mr. Ehmke:
"Due to the turmoil in the credit markets, a change in specification to purchase a much cheaper screen and my available credit line(s), I intend to complete the purchase with existing credit facilities by year's end. I appreciate (I really do) the time and energy that you have expended in order to get the trailer deal done and have a partial understanding of the financial predicament that this places on you. We completed one transaction. To attempt to force the issue on the second deal seems pointless in the light of today's wide-spread financial mismanagement, but that seems to be the way you are poised to play it out. Please plan on returning the deposit of $7,285.00 so we can both move on."
Lease News also sent Mr. Ehmke an email:
"We go back to the original complaint regarding the commitment letter not being met. The lessee was willing to keep this open at your request, but has arrived at the point that he has no need for
additional equipment, and requests the deposit be returned. For three months he has showed good faith, and now it is your turn.

"Your own agreement states you will return the deposit."
A telephone call was received that Business Direct Capital was not going to return the deposit and to print the complaint in Leasing News.
Business Direct Capital/JumboScreen Agreement:
http://leasingnews.org/PDF/BDC_Master_Agreement.pdf
--------------------------------------------------------------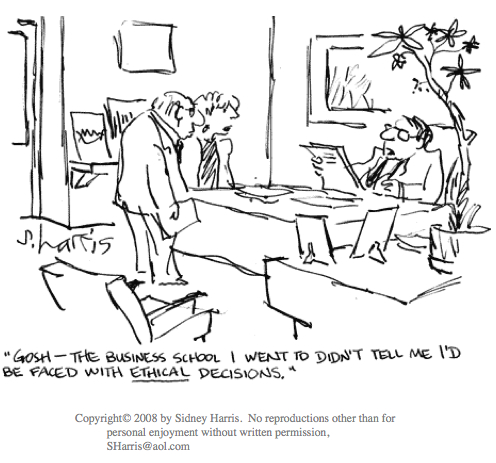 --------------------------------------------------------------

GE becoming more "conservative"

General Electric Co. (GE;NYSE) Chief Executive Jeff Immelt said on March 10, 2008 that revenues should rise by at least 10 percent to $195 billion this year for the industrial, financial and entertainment conglomerate.
"In 2008, we should hit all of our financial goals and outperform the S&P 500," he said in a message to investors in GE's annual report.
Immelt met his forecast as GE's revenue totaled $47.23 billion, up 11 percent, beating the 10% in revenue. However, third quarter earnings were down over 22 percent, falling to $4.3 billion, or 43 cents per share, compared with $5.56 billion, or 54 cents, a year earlier.
GE said it was seeing rising delinquencies on its consumer and commercial finance business. It plans to set aside provisions for pretax losses of $6.6 billion this year, a sharp rise from 2007 and it expects losses to rise next year to $7.5 billion to $9.0 billion.
Results were dragged down by a 33 percent profit decline at its capital finance business, GE stated. The plan was to cut this division to 40%. What they did not report was the reduced margins continuing as their cost of money was rising, the large commercial market not only more competitive, but also "expensive."
At quarter's end, the company had $88 billion in commercial paper, down from $100 billion earlier this year, which GE said they would reduce commercial paper to by the end of the year.
In addition manufacturers, dealers, and distributors were talking about losing business as the tightening credit by GE Capital had become too "conservative" and the "selling rate" was too high for the better credits who could, and do demand, the best rate. Divisions were reacting to the changing rates, and it was reported over 30 salesmen were let go at the GE Healthcare Finance unit, with more cuts to follow.
GE Commercial Finance in 2007 had $135 billion in assets making it the largest equipment/leasing company in the United States, with the second International Lease Finance (AIG) with $42 billion and third was CIT Group with $36 billion.
In blaming the third-quarter results, other units were mentioned, such as "consumer and industrial," which makes appliances and other such products. It had an 82 percent drop in profits and the company has announced plans to sell this appliance unit.
Again there was talk by investors that GE should sell NBC. Even though the Olympics generated $1 billion in revenue, GE reported they had a lost on the event, but did not name the number. Television
Ratings for the Summer Games exceeded expectations by 20%, according to GE CFO Keith Sherin who on Friday lauded the company's work and efforts for its coverage.
GE told investors they expect about $9 billion in profit from its financial units this year, even with fourth-quarter income lower than the third-quarter.
There was talk they were exploring becoming a national bank, looking into the process of a charter, but the investment by Warren Buffet of $3 billion changed that direction; perhaps just for the time being. In Europe, GE has many offices that act as banks.
--------------------------------------------------------------

Bank Beat
by Christopher Menkin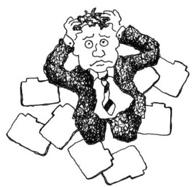 --- Meridian Bank, Eldred, Illinois was closed by federal and state regulators last Friday. This was the 15th bank closed this year and all to date have been assumed by other banks as arranged by the FDIC, as this one was also (assumption of all the deposits of Meridian Bank by National Bank of Hillsboro. Meridian had $39.18 million in assets and $36.88 million in deposits as of Sept. 25.
Meridian's branches in Altamont, Carlyle, and Eldred, Ill., opened for business the next day, Saturday. The Alton, Ill., office will reopen Tuesday, Oct. 14. All branches will reopen as branches of National Bank.
The program called for Country Bancorp Inc. dba National Bank to purchase $7.55 million of Meridian's assets. In addition, they did not pay the FDIC a premium for the right to assume all of the failed bank's deposits.
The FDIC will retain the remaining assets for later disposition.
The FDIC estimates that the cost to its deposit insurance fund will be $13 million to $14.5 million.
----September third, Bank Beat wrote: Main Street Bank, Northville, Michigan (not to be confused with Main Street National Bank in Kingwood, Texas, founded by Tom Depping) had been ordered by the Michigan Office of Financial and Insurance. to stop making loans, obtain "qualified" management and improve its capital ratios. The regulators declared the bank was engaging in "hazardous" lending and operating with "detrimental" management." The bank was closed last Friday by the Michigan Office of Financial and Insurance Regulation, with the FDIC was named receiver.
MBT Financial Corp. unit Monroe Bank & Trust will assume all $86 million of Main Street Bank's deposits, for which Monroe Bank & Trust agreed to pay a 1% premium. Both offices were reopened on Saturday as branches of Monroe Bank & Trust.
MBT Financial's Monroe Bank purchased $16.9 million of Main Street's assets. They will have a 90-day option to purchase approximately $1.1 million in premises and fixed assets. The FDIC will retain the remaining assets for later disposition. The FDIC estimated that the cost to its deposit insurance fund would be between $33 million and $39 million. Main Street Bank is the 14th bank to fail this year.
----Last week the Wall Street Journal reported that National City Bank (NCC:NYSE), Cleveland, Ohio, was actively looking for a buyer, talking with several banks, including Pittsburgh-based PNC Financial Services Group Inc. and Toronto-based Bank of Nova Scotia. Bank spokesman denied the story.
The Cleveland Plains Dealer has had several recent stories, particularly one on employees and how their stock, retirement, and a potential sale of the bank will affect them. Cinncinati.com says the bank is "the biggest bank in Kentucky in terms of deposits" and also has stories on the bank looking for a buyer. Leasing News has been writing about the bank troubles since last June as they were very active in equipment leasing at one time.
On Friday, the stock closed at $2.00 a share with a volume 135,777,292, twice its average volume. The 52 week high was $25.84.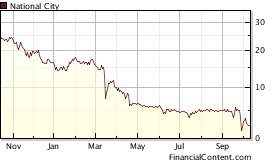 --------------------------------------------------------------

Top Stories---October 6-October 10
Here are the top ten stories most "opened" by readers last week:
(1) Bailout Bill Details for Leasing
http://www.leasingnews.org/archives/October%202008/10-06-08.htm#bail
(2) GE Capital in Limbo?
http://www.leasingnews.org/archives/October%202008/10-06-08.htm#ge
(3) GE Healthcare cuts/changes
http://www.leasingnews.org/archives/October%202008/10-10-08.htm#ge
(4) Leasing Stock Hit Lows: CIT/Marlin hit Hard
http://www.leasingnews.org/archives/October%202008/10-10-08.htm#stock
(5) Sales makes it Happen---by Christopher Menkin
"Get yourself a Warehouse Line"
http://www.leasingnews.org/archives/October%202008/10-08-08.htm#sales
(6) Four Ex-Leaf employees find jobs
http://www.leasingnews.org/archives/October%202008/10-10-08.htm#four
(7) M&T Credit (Bank) exits Leasing
http://www.leasingnews.org/archives/October%202008/10-06-08.htm#mnt
(8) Sandy Spring Bank and Leasing
http://www.leasingnews.org/archives/October%202008/10-08-08.htm#ssb
(9) Lakeland Bank out of Nationwide Leasing
http://www.leasingnews.org/archives/October%202008/10-06-08.htm#lake
(10) Owens out at CIT—Is Peek Next?
http://www.leasingnews.org/archives/October%202008/10-06-08.htm#cit
(not counted for technical reasons)
Leasing News Extra
Paul Menzel President of Financial Pacific
http://www.leasingnews.org/archives/October%202008/10-10-08a.htm
--------------------------------------------------------------

Classified Ads---Help Wanted
Credit Professional
Credit Professional
Long Beach, California
Ground floor opportunity to join new and emerging powerhouse in the equipment finance and leasing industry; to play an integral role in our growth!
To learn more, click here.
We are an asset-based finance company specializing in business equipment leases ranging from $500 to $5,000,000.

Vendor Sales Specialists

About the company: Located on the water in
beautiful Newport Beach, California.The environment is positive.

Growing vendor based equipment leasing company
Learn our value proposition
2 Years Sales or Related Exp.
College Degree Preferred
You will work with people
that you can trust and respect
Click here to learn more


----------------------------------------------------------------

Counterpoint: by Ken Goodman, CLP
Some Thoughts on "Effective Ethical Selling"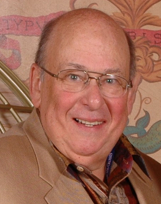 Ken Goodman, CLP, Goodman and Associates, Costa Mesa, CA
(This article was sent by several readers who thought it should be shared with other Leasing News readers. It originally appeared in the latest edition of the National Association of Equipment Leasing
Broker (NAELB) "Leasing Logic" on line magazine.
(Permission was obtained from both the NAELB and Mr. Goodman, CLP, to reprint it here. It is neither the opinion of NAELB or Leasing News, but Mr. Goodman, CLP.)
"Ken has been an executive in the equipment leasing industry since 1969, holding senior officer positions at several companies. As head of Lake Forest, California based Goodman & Associates, he has consulted for a number of lessors on marketing, training, planning, operations and corporate management matters so he knows the challenges brokers and lessors face in building their businesses. He himself has helped build successful companies in both Illinois and California including three which made the Inc. 500 – two of them twice each. "
http://www.leasingnews.org/archives/July%202008/07-11-08.htm#prog
First Of All, Let's Stop Apologizing
This is a difficult business and we're entitled to make profits. This is our first responsibility so we're our family's advocates, not the customer's, as Larry suggests. Actually we are also the funder's advocate (and his first line of defense). As our own advocates, however, we should use all of the legal weapons at our disposal to prosper.
"Greed," to paraphrase Wall Street's Gordon Gekko character, "ain't terrible." The drive to earn greater profits has led to the development of scientific miracles, wonder drugs and the availability of funding to credit-challenged customers, among other things. Of course an overload of greed, a few thieves, plus an economic hiccup, can lead to "minor" disruptions like the sub-prime mortgage meltdown we're living through; but that does not mean that any aggressive pricing automatically leads to disaster, or that anyone charging such prices is unethical. The marketplace somehow finds its own level on what is a high price. Larry's article does an excellent job of pointing out all of those things that the jaundiced eye might consider "unethical" but how many of them are actually wrong?
Second Of All, Let's Stop Whining
Sometimes I believe that most brokers define "unethical" as something someone did to beat them out of a deal. Here are two little "ethics" exercises for you:
#1 - Are "trigger leads" unethical? Saying they are is saying that no one can come up with a new business method which gives them an advantage over you; or saying that it is wrong for lease brokers to accept referrals from vendor insiders or others, since that would give them an unfair advantage over the rest of the leasing people out there.
Would you pay to find out if a given company is about to acquire some equipment?
What if you knew that information came from someone at that company who gave you the lead out of friendship or obligation, even though that might be a technical breach of their confidentiality rules? Would that be unethical? If it is, it calls into question pretty much every networking and prospecting method in use today, including developing vendor relationships. The people crying about trigger leads are those who have lost a deal because they didn't control their customer. Trigger leads are a legal activity and, in this writer's opinion, no more or less ethical than buying drinks for vendor salesmen to tip you off to a pending deal.
#2- Is an implicit (remember, we don't charge interest on leases) rate of 35% APR an unethically high rate to charge anyone? Yes, if the client is an "A" credit company and there is nothing unusual about the deal. No, if the client is a "credit criminal" with a 550 FICO and eight tax liens that needs the equipment to stay in business and/or prosper in that business.
Thirdly, Let's Stop Fearing Regulation
It seems that all anyone has to do to scare brokers into specific ("ethical") behavior is to say that if they don't comply, then regulation is just around the corner. I've been in this business for almost 40 years and throughout that time period I've heard people expressing fears that the government would step in and hurt our ability to make money by requiring rate disclosure, pricing limits and other evil things. It's like the mother trying to scare her kid into a compliant behavior by saying the "boogie man will get you if you don't do as I say."
Well, forget about it. It isn't gonna happen. Neither the banks nor anyone else wants the government messing with commercial transactions. It's OK to say consumers are poor, misguided sheep who need protection, but corporate managers are widely considered sophisticated people who can handle themselves and don't need Big Brother to protect them.
And if regulation does occur, who cares? Banks have to disclose the APR on consumer loans but they do not have to discuss the effect of fees, compensating balances, escalator clauses and the like any more than you do. There will always be latitude for the creative to prosper.
Heck, just give me a level playing field so the other guy has to disclose what I have to disclose and I'll make a living and develop competitive advantages. It's all about the perception of value rather than the actual value anyway; and that's more about relationships, presentation and service than rates.
Fourthly, Beware of the "Ethics Police"
In my forty years, I've seen dozens of big frauds come and go. NorVergence and those guys (Operation Lease Fleece. editor) recently indicted for making working capital loans disguised as equipment leases are only the latest. These things will keep happening, just as they happen in every other business as long as there are crooks among us – but that doesn't mean we should get paranoid about everything we do being considered improper by someone.
And Fifth, Take Advantage of Opportunities
I know twelve ways to raise the yield (and thus my profit) on a lease deal – without adding to the monthly payment. I know six ancillary products I can offer my clients from which I can make money through referral fees from others. I know entities that will pay me for leads and introductions. I can make a presentation on leasing or credit or marketing or networking to any group who needs a speaker. I have used each of these acquired skills to get business and build relationships that are a far bigger factor in a customer's decision to buy from me than how many points I have in the deal - and I'm proud of having done so. You will be too when you figure out your own creative marketing methods.
Conclusion
While I am in no way advocating lying, cheating or stealing from customers, I am indeed advocating creativity and aggressive guilt-free competition… at the most profitable rates possible.
There is a poster showing two vultures sitting on a branch with one saying to the other, "Patience, my butt. Let's go kill something." I say, "Stop debating the fine – and subjective – lines between ethical and predatory pricing and get off that branch."
Goodman and Associates provides marketing, training, litigation support, web design and trade show management services for leasing and other financial service companies.
For more information, please go to www.leasegood.com or
call 888/852-7560.
--------------------------------------------------------------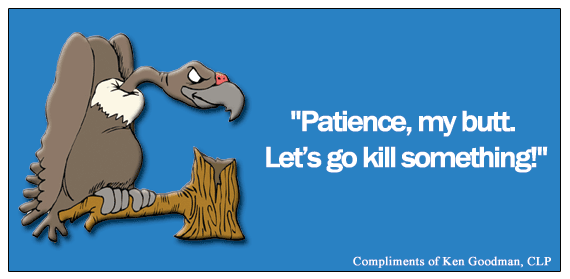 --------------------------------------------------------------

Leasing 102
by Mr. Terry Winders, CLP
Method of Payment
For many years we have as an industry sent invoices to the lessees for payment. Usually the leasing software programs sent the invoice at least twenty days in advance so there would be ample time for the lessee to receive it and return payment. However many past due payments were a result of the invoice not reaching the appropriate person in time resulting in angry phone calls and waived late charges. Some of this was a result of not asking for the proper location or person to direct the invoice.
Some lessor's tried coupon books but soon discovered that it was hard to make a change when sales tax rates change or other assessed taxes or past due late charges needed to be added. So coupon books are not used in the leasing industry.
To avoid legal issues of none receipt of the payment invoice you should have a statement in your lease that addresses this problem. Example "This is a net lease. All rent and other sums payable by Lessee in connection herewith, if any, shall be paid promptly when due without notice or demand of any character." In addition it should say in raise print to be conspicuous "LESSEE'S OBLIGATION FOR THE PAYMENT OF RENT IS AND SHALL BE ABSOLUTE AND UNCONDITIONAL AND SHALL NOT BE SUBJECT TO ANY REDUCTION, OFFSET, COUNTER-CLAIM, ABATEMENT, SUSPENSION, and DEFERMENT OR DIMINUTION FOR ANY REASON WHATSOEVER". Now the payment is due regardless of a notice or receipt of the invoice. Then some lessor's discovered internet invoicing to cut time and postage expense. It provided a log of when the invoice was sent and who received it but with personnel changes and failure to notify changes in email addresses it create just as many problems as it solved.
Currently the most popular billing system is the Electronic Funds Transfer Authorization Agreement for Pre-Arranged Payments (Debits) commonly called (ACH) that automatically takes the payment from the lessee's demand account. Problems still revolve around proper payment due to lack of funds and the need for notice of additional charges for changes in sales taxes and the addition of property taxes. However it seems to be the best system. To encourage its use many lessor's have reduced their payment grace period to "0" days and/or increased their late charges rates.

Regardless of how you bill the lessee it is hard to eliminate personnel for customer service to work out the consistent problems that come from payment receipts. However we are clearly moving to a cashless society and I am looking forward to the day when I can throw my computer into the river and retire but due to the current financial crisis that will not be until I am north of 90!
Mr. Terry Winders, CLP, has been a teacher, consultant, expert witness for the leasing industry for thirty years and can be reached at leaseconsulting@msn.com or 502-327-8666.
He invites your questions and queries.
Previous #102 Columns:
http://www.leasingnews.org/Conscious-Top%20Stories/Leasing_102/Index.htm
(This ad is a "trade" for the writing of this column. Opinions
contained in the column are those of Mr. Terry Winders, CLP)
--------------------------------------------------------------

IFA's 2008 International Symposium Meets Nov. 5-6
November 5-6 in Los Angeles, California the International Franchise Association will host its 2008 International Symposium at the Sheraton Los Angeles Downtown hotel. Attendees will have opportunities to engage in dialogue, network and listen to experienced and authoritative figures of international franchising.
Carefully selected and designed sessions will cover topics including international expansion tips, the latest trends and important assessments of future challenges and opportunities. For the first time in the history of these events, the majority of the sessions will be interactive to deliver the answers, strategies and contacts necessary to make the most of the international marketplace.
For more information, visit www.franchise.org and click on "Events."
--------------------------------------------------------------

News Briefs----
Gov't eyes plan to take ownership stakes in banks
http://seattletimes.nwsource.com/html/politics/2008238936_apfinancialmeltdown.html
World Holds Its Breath as Bank Bailouts Take Shape
http://www.nytimes.com/reuters/business/business-us-financial3.html
GM and Chrysler consider merger
http://www.usatoday.com/money/autos/2008-10-11-gm-chrysler-reports_N.htm
---------------------------------------------------------------


You May have Missed---
Small U.S. banks see deposits surge
http://www.upi.com/Business_News/2008/10/12/Small_US_banks_see_deposits_surge/
UPI-32611223851402/
----------------------------------------------------------------


"Gimme that Wine"
Pinot maker prefers his grapes on the rocks
http://www.sfgate.com/cgi-bin/article.cgi?f=/c/a/2008/10/09/WIUB135IVT.DTL
&hw=wine&sn=002&sc=425
BV embarks on a mission to take its flagship Cabernet to new heights
http://www.sfgate.com/cgi-bin/article.cgi?f=/c/a/2008/10/10/WIEA12OIBM.DTL
&hw=wine&sn=004&sc=391
Up and Down the Napa Valley Wine Roads With George Starke
http://www.sthelenastar.com/articles/2008/10/09/columnists/george_starke/
doc48ed5cb3dcacc075553912.txt
America's Newfound Love of Wine
http://www.usnews.com/articles/business/2008/10/07/americas-newfound-love-of-wine.html
Wine Prices by vintage
http://www.winezap.com
http://www.wine-searcher.com/
US/International Wine Events
http://www.localwineevents.com/
Winery Atlas
http://www.carterhouse.com/atlas
Leasing News Wine & Spirits Page
http://two.leasingnews.org/Recommendations/wnensprts.htm
The London International Vintners Exchange (Liv-ex) is an electronic exchange for fine wine.
http://www.liv-ex.com/
----------------------------------------------------------------

Today's Top Event in History
1966-Defense Secretary Robert S. McNamara declares at a news conference in Saigon that he found that military operations have "progressed very satisfactorily since 1965." McNamara had arrived in Saigon on October 11 for his eighth fact-finding visit to South Vietnam. He conferred with General William Westmoreland, the senior U.S. military commander; Ambassador Henry Cabot Lodge; various military leaders; and South Vietnam's Premier Nguyen Cao Ky and President Nguyen Van Thieu. McNamara said he was pleased with the overall progress in South Vietnam, but he later revealed to President Lyndon Johnson in private that he thought progress was "very slow indeed" in the pacification program. McNamara wrote after the war that he realized early on "the complexity of the situation and the uncertainties of our ability to deal with it by military means." Though he did understand the obstacles, he was dedicated to the U.S. commitment to preventing Communist takeover of South Vietnam. By the end of 1965, however, even McNamara had begun to doubt that a military solution in Southeast Asia could be achieved. Still, as late as July 1967, he told President Johnson that the U.S. and South Vietnamese forces were making headway in the war. Johnson tired of McNamara's vacillation and eventually replaced him with Clark Clifford in February 1968.
[headlines]
----------------------------------------------------------------

This Day in American History
1670 - Virginia passed a law that blacks arriving in the colonies as Christians could not be used as slaves.
1754—Birthday of Mary McCauley (McCulla - McKolly), is one of the choices to be the "real" Molly Pitcher. Other candidates are Molly Corbin, Anna Maria Lane, Elizabeth Canning . . . with many others contributing to the legends. There was no single Molly Pitcher . . . she is nothing more than a compilation of legends and popular histories that purport to describe the actions of a brave Molly Pitcher who defied convention (and hostile fire) to fire her husband's cannon...The term "Molly Pitcher" was probably what was used by soldiers in battle calling for the "water boy" (who was generally a woman) as men today say, "hey girl," (or "hey nurse" or "hey, waitress,") " or even "medic!" According to some legends, Mary Hay McCauley was a water carrier at the Battle of Monmouth June 28, 1778 where she loaded and fired a cannon after her husband was killed (some say collapsed from the heat).In an embellishment of the legend, a cannonball supposedly passed between her legs tearing her skirt (although the water carriers always tied their skirts up so they could move around. With skirts at the normal length, they'd trip or be much hampered in their movements.)
http://earlyamerica.com/earlyamerica/notable/pitcherm/
http://russell.gresham.k12.or.us/Colonial_America/Molly_Pitcher.html
http://sill-www.army.mil/pao/pamolly.htm
1775- Second Continental Congress passed legislation authorizing the acquisition of ships and establishment of a navy (we were not called the United States at the time and the move was to name us the United Colonies of Columbia ). Columbus was very popular at the time, and a compromise was finally reached to name the capital the District of Columbia and make it special, meaning it was not part of a state, as a compromise to call the new name as the United States of American Leasing ( after Amerigo Vespucci )
1792- the presidential residence at 1600 Pennsylvania Avenue, NW, Washington, D.C., designed by James Hoban, was began with the laying of the first cornerstone. The first presidential family to occupy it was that of John Adams in November, 1800. With three stories and more than 100 rooms, the White House is the oldest building in Washington. First described as the "presidential palace," it acquired the name "White House" about 10 years after construction was completed. Burned by British troops in 1814, it was reconstructed, refurbished and reoccupied by 1817. The original corner stone is allegedly missing, taken by a souvenir hunter, some claim the British.
http://memory.loc.gov/ammem/today/oct13.html
1843- B'nai B'rith ("Sons of the Covenant") was established in New York City by a group of German Jews. 12 German - Jewish immigrants met at Sinsheimer's Café on Essex Street on New York's Lower East Side and founded B'nai B'rith - the world's first Jewish service organization and the first international service organization in the United States It is both the oldest and the largest of the Jewish fraternal organizations.
http://www.bnaibrith.org/
1845- a majority of the citizens of the independent Republic of Texas approve a proposed constitution, that when accepted by the Congress, will make Texas the 28th American state. The annexation of Texas finally became a reality after long political bickering. Antislavery forces were opposed to annexation because Texas was certain to become a slave state. Others wanted to act lest Great Britain, or France develop a relationship with the Republic of Texas, whose independence Mexico refused to recognize. In April, 1844, President John Tyler submitted to the Senate a treaty of annexation, but the Senate rejected it in June. In December Tyler offered a joint resolution to cover annexation. This required only a majority vote by both houses of Congress instead of the two-thirds vote needed to ratify a treaty. Action on the resolution was completed on February 28, 1845, when the House accepted it in revised form. On June 23, the congress of Texas accepted annexation. October 13 the constitution was proposed and December 29 Texas was admitted to the Union, the 28th state.
1849--California State Constitution approved by convention in Monterey:
The motto of California is to be "Eureka."
1870—Birthday of famous singer/actress Della May Fox, one of the highest paid variety performer of her time. She toured the U.S. with her own company. She reportedly had bouts of ill health because of drugs and alcohol.
http://www.britannica.com/women/articles/Fox_Della_May.html
1893- Debt, bankruptcy, and plummeting stock prices crippled numerous companies and ultimately gave way to one of the nation's most staggering fiscal panics. On October 13, Union Pacific, one of the nation's largest railroads, announced that it was in receivership
1902-Warren Wilbur Shaw, auto racer born at Shelbyville, IN. Shaw was racing cars by age 18. An early crash led him to invent the crash helmet. After several years of frustration, he won the Indianapolis 500 three times, in 1937, 1939 and 1940, the first consecutive victories by one driver. He served as Indy's president and general manager after Tony Hulman bought the Speedway in 1945. Died at Fort Wayne, IN, Oct 3, 1954.
1903-The Boston Pilgrims (later the Red Sox) won the first modern World Series, defeating the Pittsburgh Pirates, five games to three. The Pilgrims won Game 8, 3-0.
1910—Jazz pianist Art Tatum Birthday
http://alevy.com/tatum.htm
http://www.pbs.org/jazz/biography/artist_id_tatum_art.htm
http://www.angelfire.com/ca/pianogod/
http://www.vh1.com/artists/az/tatum_art/bio.jhtml
1910 -- Novelist and screenwriter Ernest K. Gann born Lincoln, Nebraska. Gann served in the Army Air Force, Air Transport Command during WWII. Began writing novels in 1944, about flying. Five were made into films, including Island in the Sky (1944), Fiddler's Green (1950, filmed as The Raging Tide in 1951), Soldier of Fortune (1954), and Twilight for the Gods (1958).
1924-Vibist Terry Gibbs born Brooklyn, NY.
1925-The first full length play by an African-American writer to be performed in New York City was "Appearances," by Garland Anderson, a three-act protest against lynching. It was produced by Lester W. Sager and lasted 23 performances.
1926- birthday of Jesse Leroy Brown, born Hattiesburg Mississippi. He was the first black American naval aviator and also the first black naval officer to lose his life in combat when he was shot down over Korea, December 4, 1950. On March 18,1972, USS Jesse L. Brown was launched as the first ship to be named in honor of a black naval officer. Brown was born at Hattiesburg, Mississippi, 1926.
http://www.powells.com/biblio/28200-28400/0380976897.html
http://www.history.navy.mil/photos/pers-us/uspers-b/j-brown.htm
the full heroic story of two friends, one white, one black:
http://www.homeofheroes.com/brotherhood/hudner.html
1921- In the first all New York World Series, the Giants beat the Yankees, 1-0 to win the baseball's championship in eight games.
1923-- Casey Stengel's home run is the difference as Giant hurler Art Nerf out duels Sam Jones and the Yankees, 1-0, in Game 3 of the World Series.
1925 – Birthday of standup comic, social rebel, Lenny Bruce. Imprisoned on obscenity charges and refused permission to enter Britain, his show was banned both in England and in Australia. Nightclub owners, fearing police harassment, began refusing to book him and his career collapsed. See his autobiography How to Talk Dirty and Influence People, and also Bob Fosse's award-winning film Lenny (1974). I saw him many times late in his life in San Francisco. Often he was not funny, but seemed high on heroin, but when he was hot, he was "hot." Died August 3, 1966.
http://www.freenetpages.co.uk/hp/lennybruce/
http://www.ubqtous.com/lennybruce/
http://home.aol.com/dcspohr/lenny/lenny1.htm
http://www.bobdylan.com/songs/lenny.html
1926-Bassist Ray Brown born Pittsburgh, Pa
http://members.tripod.com/~hardbop/raybrown.html
http://www.amazon.com/exec/obidos/tg/stores/artist/glance/-/36421/
ref%3Dpd_simart_detail/103-5362656-4423850
1927-Altoist Lee Konitz born Chicago, Ill.
http://www.enjarecords.com/LEE_KONITZ.htm
http://centerstage.net/chicago/music/whoswho/LeeKonitz.html
http://www.npr.org/programs/btaylor/pastprograms/lkonitz.html
1941-singer/songwriter Paul Simon born Newark, NJ.
http://www.paulsimon.com/index_main.html
http://www.simonandgarfunkel.com/
1943--*OLSON, ARLO L. Medal of Honor
Rank and organization: Captain, U.S. Army, 1 5th Infantry, 3d Infantry Division. Place and date: Crossing of the Volturno River, Italy, 13 October 1943. Entered service at: Toronto, S. Dak. Birth: Greenville, lowa. G.O. No.: 71, 31 August 1944. Citation: For conspicuous gallantry and intrepidity at the risk of his life above and beyond the call of duty. On 13 October 1943, when the drive across the Volturno River began, Capt. Olson and his company spearheaded the advance of the regiment through 30 miles of mountainous enemy territory in 13 days. Placing himself at the head of his men, Capt. Olson waded into the chest-deep water of the raging Volturno River and despite pointblank machine-gun fire aimed directly at him made his way to the opposite bank and threw 2 handgrenades into the gun position, killing the crew. When an enemy machinegun 150 yards distant opened fire on his company, Capt. Olson advanced upon the position in a slow, deliberate walk. Although 5 German soldiers threw handgrenades at him from a range of 5 yards, Capt. Olson dispatched them all, picked up a machine pistol and continued toward the enemy. Advancing to within 15 yards of the position he shot it out with the foe, killing 9 and seizing the post. Throughout the next 13 days Capt. Olson led combat patrols, acted as company No. 1 scout and maintained unbroken contact with the enemy. On 27 October 1943, Capt. Olson conducted a platoon in attack on a strongpoint, crawling to within 25 yards of the enemy and then charging the position. Despite continuous machinegun fire which barely missed him, Capt. Olson made his way to the gun and killed the crew with his pistol. When the men saw their leader make this desperate attack they followed him and overran the position. Continuing the advance, Capt. Olson led his company to the next objective at the summit of Monte San Nicola. Although the company to his right was forced to take cover from the furious automatic and small arms fire, which was directed upon him and his men with equal intensity, Capt. Olson waved his company into a skirmish line and despite the fire of a machinegun which singled him out as its sole target led the assault which drove the enemy away. While making a reconnaissance for defensive positions, Capt. Olson was fatally wounded. Ignoring his severe pain, this intrepid officer completed his reconnaissance, Supervised the location of his men in the best defense positions, refused medical aid until all of his men had been cared for, and died as he was being carried down the mountain.
1944--BURT, JAMES M. Medal of Honor
Rank and organization: Captain, U.S. Army, Company B, 66th Armored Regiment, 2d Armored Division. Place and date: Near Wurselen, Germany, 13 October 1944. Entered service at: Lee, Mass. Birth: Hinsdale, Mass. G.O. No.: 95, 30 October 1945. Citation: Capt. James M. Burt was in command of Company B, 66th Armored Regiment on the western outskirts of Wurselen, Germany, on 13 October 1944, when his organization participated in a coordinated infantry-tank attack destined to isolate the large German garrison which was tenaciously defending the city of Aachen. In the first day's action, when infantrymen ran into murderous small-arms and mortar fire, Capt. Burt dismounted from his tank about 200 yards to the rear and moved forward on foot beyond the infantry positions, where, as the enemy concentrated a tremendous volume of fire upon him, he calmly motioned his tanks into good firing positions. As our attack gained momentum, he climbed aboard his tank and directed the action from the rear deck, exposed to hostile volleys which finally wounded him painfully in the face and neck. He maintained his dangerous post despite pointblank self-propelled gunfire until friendly artillery knocked out these enemy weapons, and then proceeded to the advanced infantry scouts' positions to deploy his tanks for the defense of the gains which had been made. The next day, when the enemy counterattacked, he left cover and went 75 yards through heavy fire to assist the infantry battalion commander who was seriously wounded. For the next 8 days, through rainy, miserable weather and under constant, heavy shelling, Capt. Burt held the combined forces together, dominating and controlling the critical situation through the sheer force of his heroic example. To direct artillery fire, on 15 October, he took his tank 300 yards into the enemy lines, where he dismounted and remained for 1 hour giving accurate data to friendly gunners. Twice more that day he went into enemy territory under deadly fire on reconnaissance. In succeeding days he never faltered in his determination to defeat the strong German forces opposing him. Twice the tank in which he was riding was knocked out by enemy action, and each time he climbed aboard another vehicle and continued the fight. He took great risks to rescue wounded comrades and inflicted prodigious destruction on enemy personnel and materiel even though suffering from the wounds he received in the battle's opening phase. Capt. Burt's intrepidity and disregard of personal safety were so complete that his own men and the infantry who attached themselves to him were inspired to overcome the wretched and extremely hazardous conditions which accompanied one of the most bitter local actions of the war. The victory achieved closed the Aachen gap.
1945---Top Hits
Till the End of Time - Perry Como
If I Loved You - Perry Como
Along the Navajo Trail - Bing Crosby and The Andrews Sisters
You Two Timed Me One Time Too Often - Tex Ritter
1953---Top Hits
Vaya Con Dios - Les Paul and Mary Ford
You, You, You - The Ames Brothers
No Other Love - Perry Como
I Forgot More Than You'll Ever Know - The Davis Sisters
1958 - Warren Covington conducted the Tommy Dorsey Orchestra's recording of what would be the last big band song to climb the pop charts, "Tea for Two Cha Cha". While the song made it into the Top 10, it peaked at #7, signaling the end of the Big Band Era. Rock 'n' Roll was there to stay. 1960--The Forbes Field, Bill Mazeroski's dramatic bottom of the ninth inning HR off Yankee hurler Ralph Terry breaks up a 9-9 tie and ends one of the most exciting seven game World Series ever played Text of announcer Chuck Thompson's call of Bill Mazerowski's dramatic 1960 World Series Game 7 home run against the New York Yankees: "There's a swing and a high fly ball going deep to left! This may do it! Back to the wall goes Berra; it is over the fence, home run -- the Pirates win! Ladies and gentlemen, Mazeroski has hit a one-nothing pitch over the left-field fence at Forbes Field to win the 1960 World Series for the Pittsburgh Pirates by a score of10-0. Once again, that final score, the Pittsburgh Pirates, the 1960 world champions, defeat the New York Yankees, the Pirates 10 and the Yankees 9.''
1961---Top Hits
Hit the Road Jack - Ray Charles
Crying - Roy Orbison
Runaround Sue - Dion
Walk on By - Leroy Van Dyke
1962-Birthday of perhaps the greatest wide receiver in football, Jerry Lee Rice, Starkville,Ms.
http://www.nfl.com/players/playerpage/1291
http://www.nfl.com/players/playerpage/1291
1962 - A 34-year-old Edward Albee brought his play, "Who's Afraid of Virginia Woolf", to a stage in New York. Four years later, Albee's play would become an Academy Award-winning film, garnering 6 Oscars, and starring Elizabeth Taylor as the female lead, Martha.
1966-Defense Secretary Robert S. McNamara declares at a news conference in Saigon that he found that military operations have "progressed very satisfactorily since 1965." McNamara had arrived in Saigon on October 11 for his eighth fact-finding visit to South Vietnam. He conferred with General William Westmoreland, the senior U.S. military commander; Ambassador Henry Cabot Lodge; various military leaders; and South Vietnam's Premier Nguyen Cao Ky and President Nguyen Van Thieu. McNamara said he was pleased with the overall progress in South Vietnam, but he later revealed to President Lyndon Johnson in private that he thought progress was "very slow indeed" in the pacification program. McNamara wrote after the war that he realized early on "the complexity of the situation and the uncertainties of our ability to deal with it by military means." Though he did understand the obstacles, he was dedicated to the U.S. commitment to preventing Communist takeover of South Vietnam. By the end of 1965, however, even McNamara had begun to doubt that a military solution in Southeast Asia could be achieved. Still, as late as July 1967, he told President Johnson that the U.S. and South Vietnamese forces were making headway in the war. Johnson tired of McNamara's vacillation and eventually replaced him with Clark Clifford in February 1968.
1969---Top Hits
Sugar, Sugar - The Archies
Jean - Oliver
Little Woman - Bobby Sherman
Since I Met You, Baby - Sonny James
1969- Nancy Kerrigan - U.S. figure skater. NK was the victim of a bungled physical attack by the husband and friend of one of her rivals. The attack mildly injured her leg and ruined the career of her rival. NK later won the silver medal at the Olympics and ridiculed the young Russian girl who edged her out for the gold. NK turned pro and is featured at Disney shows.
1970 -- Angela Davis, 26, a former faculty member at the University of California, Los Angeles, black militant, and self-proclaimed Communist, is arrested in NY City in connection with a shootout in a San Raphael, California, courtroom six days before. Davis is accused of supplying weapons to Jonathan Jackson, who burst into the Marin County courtroom in a bid to free inmates on trial there, and to take hostages he hoped to exchange for his brother, George, a prison revolutionary in San Quentin. Police fired on Jonathan and he was killed along with Superior Court Judge Harold Haley and two inmates. After a three-month trial, Davis, was acquitted of all charges. I interviewed her several times. She was involved, but no one could prove it.
http://www.clas.ufl.edu/users/ssmith/davisbio.html
http://drum.ncat.edu/~sister/davis.html
1971-The first night game in World Series history matched the Pittsburgh Pirates and the Baltimore Orioles. Pittsburgh beat Baltimore, 4-3, behind three hits by Roberto Clemente, to tie the Series at two games apiece.
1977---Top Hits
Star Wars Theme/Cantina Band - Maco
Keep It Comin' Love - KC and The Sunshine Band
You Light Up My Life - Debby Boone
Heaven's Just a Sin Away - The Kendalls
1979 - Michael Jackson hit #1 for the second time with "Don't Stop 'Til You Get Enough". His first number one hit came on October 14, 1972, when he was 14. The song, was "Ben."
1980-AC/DC position themselves as the heirs to Led Zeppelin with "Back in Black," which turns platinum on this date. The albums makes it up to number four.
1984 - Hurricane Diana, after making a complete loop off the Carolina coast, made landfall and moved across eastern North Carolina. Diana deluged Cape Fear with more than eighteen inches of rain, and caused 78 million dollars damage in North Carolina.
1984--Stevie Wonder started a three week run at the top of the Billboard singles chart with "I Just Called To Say I Love You", his seventh US #1.
1985---Top Hits
Oh Sheila - Ready For The World
Take on Me - a-ha
Saving All My Love for You - Whitney Houston
Meet Me in Montana - Marie Osmond with Dan Seals
1987 -- First military use of trained dolphins (US Navy in the Persian Gulf).
1987 - Showers and thunderstorms produced heavy rain in the northeastern U.S. Flooding was reported in Vermont, New York, Pennsylvania and New Jersey. Greenwood NY received 6.37 inches of rain. A dike along a creek at Prattsburg NY gave way and a two million dollar onion crop left on the ground to dry was washed away. The prolonged rains in the eastern U.S. finally came to an end late in the day as a cold front began to push the warm and humid air mass out to sea.
1988 - Hurricane Gilbert smashed into the Cayman Islands, and as it headed for the Yucatan peninsula of Mexico strengthened into a monster hurricane, packing winds of 175 mph. The barometric pressure at the center of Gilbert reached 26.13 inches (888 mb), an all-time record for any hurricane in the Caribbean, Gulf of Mexico, or the Atlantic Ocean. Gilbert covered much of the Gulf of Mexico, producing rain as far away as the Florida Keys
1989-Billy Joel releases his album, "Storm Front."
http://www.rollingstone.com/reviews/album/_/id/236527
http://www.rocktoys.com/394.htm
http://www.amazon.com/exec/obidos/tg/detail/-/B00000DCHL/
103-0205572-2897419?v=glance
1989 - Unseasonably cool weather prevailed over the Central Plains Region, with a record low of 29 degrees at North Platte NE. Unseasonably warm weather prevailed across the Pacific Northwest, with a record high of 96 degrees at Eugene OR. Thunderstorms over south Texas produced wind gusts to 69 mph at Del Rio, and two inches of rain in two hours.
1990--Bob Dylan performs for over 4,000 cadets at the US Military Academy in West Point, New York. Many of them sang along when he launched into "Blowin' In The Wind".
1992--Patty Smyth and Eagles' drummer Don Henley are awarded a gold record for "Sometimes Love Just Ain't Enough".
1993- At the Veterans Stadium, the Phillies win the National League pennant by beating the Braves in Game 6 of the NLCS, 6-3. With Tommy Greene out dueling Greg Maddux and the timely hitting of Darren Daulton, Dave Hollins and Mickey Morandini, Philadelphia wins its third consecutive game to dethrone the defending champs
1994 - Netscape Communications Corporation announced that it was offering its new Netscape Navigator free to users via the Internet. The Internet browser, developed by the six-month-old Silicon Valley company led by Silicon Graphics founder Jim Clark and NCSA Mosaic creator Marc Andreessen, was available for free downloading by "individual, academic and research users."
2000-- Extending his streak to 33 and a third innings, Mariano Rivera breaks the 38-year-old record of Whitey Ford for consecutive scoreless frames in postseason play as the Yankees defeat the Mariners, 8-2 in Game 3 of the ALCS. The Yankees' Hall of Fame lefty had established the record from 1960 to 1962 with 33 innings as World Series starter.
2001--- Being down 2-0 in best-of-five series, the Yankees, thanks to the shut out pitching Mike Mussina and Mariano Rivera and Jorge Posada's fifth-inning home run, stave off elimination beating the A's and Barry Zito, 1-0. Shortstop Derek Jeter backing up an errant relay throw down the first base and flipping it home to cut down Jeremy Giambi as the potential tying run will be remembered as one of the best defensive plays in post season history.
2003--- A tearful 72-year-old Don Zimmer apologizes for his part in yesterday's brawl during Game 3 of the ALCS between the Yankees and Red Sox . During the fourth-inning matinee melee at Fenway, the Yankees' assistant to manager is thrown to the ground after charging Pedro Martinez.

World Series Champions This Date

1903 Boston Pilgrims
1906 Chicago White Sox
1914 Boston Braves
1915 Boston Red Sox
1921 New York Giants
1906-Pittsburgh Pirates
--------------------------------------------------------------

Baseball Poem

Stop Action
Slowly as in an underwater dance
the shortstop dips to take the ball
on a low hop, swings back his arm, balancing
without thought, all muscles intending
the diagonal to the first baseman's glove.
As the ball leaves his hand, the action stops —
and, watching, we feel a curious poignancy,
a catch in the throat. It is not this play only.
Whenever the sweet drive is stopped
and held, our breath wells up like the rush
of sadness or longing we sometimes feel
without remembering the cause of it.
The absolute moment gathers the surge
and muscle of the past, complete,
yet hurling itself forward — arrested
here between its birth and perishing.
Written by Conrad Hilberry, published in
"Line Drives," 100 Contemporary Baseball
Poems edited by Brooke Horvath and Tim Wales,
published by Southern Illinois University Press
--------------------------------------------------------------

SuDoku
The object is to insert the numbers in the boxes to satisfy only one condition: each row, column and 3x3 box must contain the digits 1 through 9 exactly once. What could be simpler?
http://leasingnews.org/Soduku/soduko-main.htm
--------------------------------------------------------------

Daily Puzzle
How to play:
http://www.setgame.com/set/puzzle_frame.htm
Refresh for current date:
http://www.setgame.com/set/puzzle_frame.htm
--------------------------------------------------------------


http://www.gasbuddy.com/
http://www.gasbuddy.com/GB_Map_Gas_Prices.aspx
http://www.gasbuddy.com/GB_Mobile_Instructions.aspx
--------------------------------------------------------------

Weather
See USA map, click to specific area, no commercials
--------------------------------------------------------------

Traffic Live---
Real Time Traffic Information
You can save up to 20 different routes and check them out
with one click, or type in a new route to learn the traffic live.
--------------------------------