Monday, October 27, 2008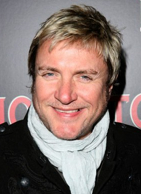 Singer, composer Simon John Charles Le Bon born 27 October 1958, Bushey, Hertfordshire, England, UK. Perhaps better known as the lead singer and lyricist of the pop/rock band Duran Duran and its offshoot, Arcadia.
http://en.wikipedia.org/wiki/Simon_Le_Bon
Headlines---
Clarification: Subject: AIG Bailout
Correction: Popular Equipment Finance
Classified Ads---Asset Management
LEAF, Marlin cut back on broker business
2008 NAELB Eastern Regional Meeting
Best Practices during a Downturn
Leasing 102 by Mr. Terry Winders, CLP
"Targeting Your Marketing Effort"
Cartoon---Lease Accounting
Top Stories---October 20--October 24
Bank Beat by Christopher Menkin
Social Networks down 17%
Factoring business is up
Tech Finance Defaults Rise
Asia stocks dive to 4-year lows
Philippines' 2nd largest bank reports loss
Kuwait moves to prop up major bank
News Briefs---
You May have Missed---
"Gimme that Wine"
Today's Top Event in History
This Day in American History
Baseball Poem
SuDoku
Daily Puzzle
GasBuddy
Weather, USA or specific area
Traffic Live----
######## surrounding the article denotes it is a "press release"
-------------------------------------------------------------------

Clarification: Subject: AIG Bailout
In the "Letters?---We get eMail!" Jerry Withrow sent in "The Birk Plan."
It concerned the AIG $85 billion bailout (the number at the time of the original email, and several readers also said the email was not originally from Jerry, but making the rounds on the World Wide Web.
Over 40 readers wrote in saying basically the same thing:
"85,000,000,000 / 200,000,000 = $425. Somebody found another three zeros....

"This must be the 'new' math."
I attempted to respond to all that wrote, and for those that did not: At the beginning of the eMail, Jerry wrote: "I haven't checked his math, but this is a much better way to get rid of our US dollars. Beats a $1,000 tax break any day. And while we're at it let's split the next $700,000,000,000 we're about to give away."
It is common to re-send email. Jerry never claimed he wrote it.
As editor, I saw it as "tongue in cheek," especially with the lead in "I haven't checked his math…"
It was typical government numbers and thinking to me, quite humorous. The government has been pushing all these numbers out to the public and you don't know who is right, who is wrong, or what the ultimate aim really is, except they want to do something to stay in office. In reality, giving AIG now $123 billion is not funny. Editor
Letters?---We get eMail!
http://www.leasingnews.org/archives/October%202008/10-24-08.htm#letter
--------------------------------------------------------------

Correction:

Leasing News would like to take back the headline and the statement, Popular Equipment Finance appears "safe."
Two reliable sources sent emails that Popular Business Finance President Fred Van Etten is "definitely shopping the Popular portfolio book...is hoping to ideally find an offshore buyer." There were some other comments, but to include them might give indication as to who the sources were.
In addition, several readers took the time to question that Popular would also be letting the leasing division go as it did E-Loan.
They wrote that Richard L. Carrión, Chairman of the Board and Chief Executive Officer of Popular, Inc. the CEO of the bank said in the press release," ...the shutting down, sale or downsizing of lending businesses that do not generate deposits or fee income, and the reduction of general expenses associated with functions supporting the aforementioned branch and balance sheet initiatives
Leasing News attempted to reach the Popular Bank public relations person for more clarification.
The SEC filing for leasing does not include the costs, delinquencies, write-offs, or give information. Under the new information received, Leasing News believes Popular Business Finance is not "safe" from being downsized or sold off.
Editor
Businessnewsamerica (www.bnamericas.com) reports:
CFO Jorge Junquera told BNamericas Popular Bank may seek a US$300mn-900mn capital injection through the US Treasury's recently announced troubled asset-relief program (TARP) to increase its capital position.
"The restructuring plan in the US must be finished by June 2009. We aim to move as fast and in an orderly manner as possible," he said, but added low current prices for banking assets may be a hurdle for Popular's plans.
Popular has already identified 40 US branches that will either be consolidated, sold or shut down.
"We need to downsize our operations to become profitable in the US. Right now everything is on the table," Junquera said, adding the bank might even pull out of some of the regions it still operates in.
Popular operates through 139 branches in the US with over US$12bn in assets and US$1.4bn in equity.
The bank operates in New York, Illinois, California, New Jersey, Florida and one commercial-only branch.
The Puerto Rican unit will also consolidate its consumer-finance unit Popular Finance into its retail banking operations.
Popular has more than 170 branches across Puerto Rico.
---
Popular Equipment Finance appears "safe"
http://www.leasingnews.org/archives/October%202008/10-24-08.htm#pop
--------------------------------------------------------------

Classified Ads---Asset Management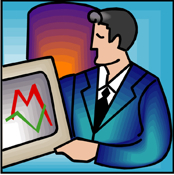 Massachusetts, MA
Started in credit and collections 30 years ago with a private agency. My skills are negotiating with Attorney's, Insurance Companies & Large & small companies.
cityofpa@earthlink.net | Resume
Seattle,WA--Pacific Northwest
Results oriented CLP with 27 year background in all phases of Portfolio Management and underwriting. Contact for resume and references.
Email: dcjohnr@comcast.net
Resume
United States
Multi- talented individual looking to relocate back to mainland. Over 20 years of experience in Asset Management, Venture Leasing, Operations and Senior Management Positions.
RESUME | Email: dan@ggpglobal.com

For a full listing of all "job wanted" ads, please go to:
http://www.leasingnews.org/Classified/Jwanted/Jwanted.htm
To place a free "job wanted" Leasing News ad:
http://www.leasingnews.org/Classified/Jwanted/Jwanted-post.htm
ELFA Career Center: Job Seekers (free):
http://careers.elfaonline.org/search.cfm
--------------------------------------------------------------

LEAF, Marlin cut back on broker business
by Christopher Menkin
As a result of the credit freeze by banks, including changes of getting out of leasing completely or nationwide or by category, such as restaurants, trucks, and other industry affected by the current economy, Leasing News has been reporting companies who are cutting back on broker business. It also appears that more and more brokers are being left only with "high risk, high" credits to place. This cycle has happened several times in the last thirty years.
Now add both LEAF and Marlin to the list, who both ironically will be exhibiting at 2008 National Association of Equipment Leasing Brokers Eastern Regional Meeting in Atlanta, Georgia on November 14th and 15th, 2008. Perhaps attendees may get more to the story as to the direction of these two companies or their apparent new mission at the NAELB meeting.
Several highly reliable sources (six) and about five other sources not know to Leasing News, have confirmed that Marlin Business Service, Mount Laurel, New Jersey announced to staff on Friday that they were cutting off brokers not meeting their criteria. The exact number is not known. Some say as high as two/thirds, although that was never confirmed and sources had different numbers. It was reported the division has lost many brokers since former broker Vice-president Michael Bennie was let go and thus one of the reasons Marlin is reportedly suing previous employees. Brokers are to be informed this week; perhaps after this story appears this morning.
Several sources state broker business volume is 1/5 of what it used to be since he left, and as important, the quality has fallen off, with delinquencies on the rise (Leasing News has written about changes in delinquency ratio's by Marlin as well*). Reportedly the brokers with higher delinquency in their portfolio have been asked not to send in any more business. Leasing News was not able to confirm or have this information, including the exact numbers, except what reliable sources have told us, specifically that the broker division is down to two representatives from a high at one time of ten.
It should be noted that the delinquency ratio's increases may be more wide spread as businesses report sales down, cash flow difficulties with slow paying accounts, as well as lack of ability to absorb or obtain more credit.
Ralph Mango, head of the Marlin Broker Division, has reportedly been offered another position at Marlin as the broker division has been cut back. Leasing News has attempted to reach him as well as Marlin for confirmation or denial. It was reported by several highly reliable sources when Michael Bennie was Broker Division leader there were ten broker representatives and now there are reportedly two, thus the offer to Mango for another position within the company.
As the list grows longer of companies not accepting broker business, LEAF should now be listed. It appears the cut off is less than $200,000 or $250,000 a month. LEAF did not return emails for a statement. The memo read over the telephone did not contain the dollar amount quota. The brokers "cut off" may also have had a portfolio that was not meeting the company requirements. Leasing
News was only able to obtain one side of the story. The exact number cut off is not known at this time.
Three of the callers were ex-Santa Barbara-Paul Menzel, CLP brokers, whose operation was moved to South Carolina. It does not appear as a move to foresee Paul Menzel, CLP assuming becoming president of Financial Pacific, Washington, on November 1st. "Fin Pac" has a different marketplace and "pricing" than LEAF. The company has been very successful in their niche and it does not appear that Menzel will change the company's mission, except perhaps to increase business. Leasing News hopes to obtain an exclusive interview with Mr. Menzel before he takes his new position to learn what he goals may be.
Since Dwight Galloway, CLP, took over the indirect operation for LEAF out of South Carolina, he has been attempting to make changes. It was told to me during the NetBank Business Finance sale that
his company derived 50% of their business from five brokers, who received award plaques each year ( they were named) along with over a $1 million a month in medical loans from LPI Healthcare Financial Services, Charlie Lester's company now run by his son-in-law Kurt Hess, and over a $1 million a month from Mount Pleasant Capital, owned and operated by Bob Rodi, CLP, who is heavy into franchise leasing. Reportedly the rest of the business, perhaps 25%, comes from over a hundred brokers.
In the past, Galloway has cut back on brokers who were not producing
a required monthly quota (as well as those exceeding delinquency ratios:)
This story from 2002:
"Over 100 brokers on July 26, 2002 received this letter from Republic Leasing (which became NetBank Business Finance which was purchased by LEAF Corporation when the bank failed):

"Dear :
"We have recently completed one of our regularly scheduled evaluations of broker/lessor relationships. These reviews include, among other analyses, comparisons of efficiency ratios like submissions to approvals, approvals to fundings, submissions to funding, portfolio performance, time spent relative to volume and ease of doing business to republic and industry averages. To ensure that we are able to continue to provide excellent service to our broker/lessors, we need to periodically reclassify some broker/lessors to inactive status.
"In reviewing these statistics for your company, we have determined that the overall relationship between your company and Republic is not profitable for us. We are changing your broker/lessor status to inactive which means that we will not be accepting any new credit submissions from you, effective August 1, 2002. We will, however, honor all outstanding approvals issued to you until their natural expiration.
"Please know that we understand that as a broker/lessor, you have funding relationships with many other fine sources and that those relationships may necessitate your concentrating more of your business with those sources. We're confident that you understand that we also must concentrate our resources on those relationships where we feel that efficiencies realized will help to ensure our longevity in serving the broker/lessor community.
"We have enjoyed our relationship with you and wish you well in your business.
"Sincerely, Dwight Galloway, CEO
Charles Randall, President"
http://two.leasingnews.org/archives/July2002/7-31-2002.htm
*"Collections are reportedly that way at Marlin Business Services, as noted by their SEC filing on the change of delinquency percentages, as well as the fact that Exec. VP, Corporate secretary, Attorney George Pelose is out of his office, reportedly using a cubicle in the collection department, making calls. The bad news is the head of Marlin Collections, Mike McGinnely(sp?) has resigned, Leasing News is told."
http://www.leasingnews.org/archives/October%202008/10-20-08.htm#heard
--------------------------------------------------------------

2008 NAELB Eastern Regional Meeting
Atlanta, GA - November 14-15, 2008
~~ Early Bird Registration Extended to October 31 ~~
Exhibitors:
(Updated October 23, 2008)
ACC Capital Corporation
Affiliated Investment Group, Inc.
Allegiant Partners Incorporated
Amerisource Funding
Axis Capital, Inc.
Balboa Capital
Bank of the West
Bankers Capital
Bryn Mawr Funding
BSB Leasing, Inc.
CFC Investment Company
Court Square Leasing Corporation
Dakota Financial, LLC
Enterprise Funding Group
Equipment Finance Partners
Equipment Lessors Protection Association
Evans National Leasing
Facteon
Financial Pacific Leasing
First Federal Leasing
First Funds
GreatAmerica Leasing
instaCOVER
LEAF Financial Corporation
Marlin Leasing
Mesa Leasing, Inc.
MicroBilt Corporation
OFC Capital
OneWorld Leasing, Inc.
P & L Capital Corporation, Inc.
Pawnee Leasing Corporation
Pentech Financial Services, Inc.
Pinnacle Business Finance
Pioneer Capital Corporation
PredictiFund
Preferred Business Solutions
Puget Sound Leasing
SunBridge Capital, Inc.
TEAM Funding Solutions
TimePayment Corporation
Union Capital Partners
U.S. Bank Manifest Funding Services
Varilease Financial, Inc.
Brochure and Reservation Information:
http://leasingnews.org/PDF/NAELB_Eastern_Mtg.pdf
Hotel Reservations:
Renaissance Concourse Hotel
One Hartsfield Centre Parkway
Atlanta, Georgia 30354 USA
Phone: 1-404-209-9999
Fax: 1-404-305-2343
Sales: 1-404-704-8620
Sales fax: 1-404-506-9087
Toll-free: 1-888-639-6710
--------------------------------------------------------------

Best Practices during a Downturn

Stan Prokop
(This is a new series that Leasing News will make into a collection. Brokers,Captive Lessors, Discounters,Funders and Lessorsare invited to contribute what you are doing to improve business on today's economy. Editor)

"I have found it is very important to spend some time on what current funder posture is - i.e., get clear direction from them on: Are they funding? What aren't they funding? Changes in the credit box, etc . This has paid off by enhancing credibility with customers re what is achievable.
"Staying positive is of course a given, and I have always done a poor job of staying in touch with past customers we successfully financed - need to get better at that."
Stan
Stan Prokop
President
7 PARK AVENUE FINANCIAL
(Division of 6169899 Canada Inc)
South Sheridan Executive Centre
2910 South Sheridan Way
Suite # 301
Oakville, Ont
L6J 7J8
TEL = 416 319 5769
FAX = 905 829 2653
'Financing with the intelligent use of experience '
--------------------------------------------------------------

Leasing 102
by Mr. Terry Winders, CLP
"Targeting Your Marketing Effort"
Most leasing companies waste time and expense working on transactions that do not fit their chosen parameters. By using easily available information, many lessors could make their marketing efforts more effective. A marketing plan that takes into account past performance, current resources, and goals for transaction volume, size, and creditworthiness can be used to increase the ratio of leases actually booked to lease applications.
Say you manage a bank leasing department with bookings totaling $42 million. There are five marketing officers and two credit officers. New transactions in 1988 total 332. Senior management has set a goal of a $60 million portfolio ($15 million in new business) for 1989. How can you target your marketing efforts in 1989 to meet or exceed that goal?
Use the Information in Your Credit Files
The first step to a sound marketing plan is to realize that current capabilities and limitations will strongly influence the volume you will be able to achieve next year. You need to have a clear understanding of the relationship between transaction characteristics, break-even size, and prospecting efforts:
What is the average dollar amount of your leases?
What is their average term?
What is their average yield?
What is a break-even lease?
How many transactions are reviewed for each lease booked?
With this information you can focus your sales resources on deals most likely to succeed. You can decrease the amount of time spent on nonproductive business. And your projections of future volume will be more accurate because they are based on quantitative information about past results.
Performance Ratios
Statistics on present and past performance give you an idea of what you are capable of accomplishing.
Transaction size. To determine your current average transaction size in dollars, divide the total original equipment cost by the number of transactions in the last calendar year. The leasing department described above booked 332 new transactions in 1988: the total value of the equipment leased was $10,666,000. Therefore, the average transaction size was $32,127. In 1987, the department booked $8,543,000
with 287 new accounts for an average transaction size of $29,766.
Average yield. To determine the average yield of a lease, sum all interest rates and divided by the number of transactions. (Yield includes all revenues including rentals, tax advantages, and residuals). The average yield for this leasing department in 1988 was 12%.
Average term. To determine the average term of a lease, sum all the months of all the leases and divide by the number of leases. For this leasing department, the average term is 48 months.
To see how these numbers relate to the typical transaction, drop the top and bottom 5% from each calculation. If the averages vary by more than 10%, you probably have a large transaction or a group of small transactions that are skewing the averages and obscuring transactions that are more typical.
Resources Required to Achieve Current Volume
Once you have gathered information about average size, yield, and term, you should determine what marketing efforts were necessary to obtain this average transaction and consider what resources you have available to increase capacity. Some of the information you need, for example, internal costs, may be difficult to gather, so you will need to make some estimates. As you collect data, establish procedures for gathering it as part of your regular operations. Then when you look for this information next year, it will be easy to obtain.
Turndown ratio. The credit department or your own records should be a source of information on each transaction that is reviewed. The ratio of transactions reviewed to transactions booked is called the turndown ratio. It answers the question, "How many transactions must you see to book one lease?"
Statistics about the credit approval process are valuable for measuring the efficiency of your marketing efforts. For example, if the average size transaction reviewed in the credit department is greater than the average transaction booked, you are losing larger transactions than you are booking. The reasons for this could vary from rate to credit standards. Generally, this would require some change in your marketing strategy. For example, perhaps you have failed to establish rate parameters before credit review and are reviewing large transactions that are more rate sensitive; therefore, you are losing a higher proportion of these deals.
If the average transaction reviewed is smaller than the average transaction booked, your credit standards probably exceed the creditworthiness of the transactions you are asked to consider. This also would warrant a change in your marketing strategy, for example, adding some sort of prescreening, approaching larger companies, or working on credit enhancements like prepaid rent, security deposits, or accelerated rents.
Staff resources. To compute your current capacity per day, divide the total number of transactions reviewed by the number of available personnel and then divide that quotient by the number of workdays. Given this capacity, you can determine whether you need to increase staff or make other adjustments, based on projected volume. A rule of thumb is that current capacity can increase 20% before additional personnel are necessary.
Sometimes, the credit department reviews other transactions in addition to equipment leases. In this case, capacity or use of that capacity can be difficult to measure. But, since future projections must take into account resources necessary to accomplish the task, even an estimate of capacity and use is helpful.
Break-even lease. To calculate the break-even point on each lease, you must determine how much it costs to run the lease department. Costs include rent, heat, lights, salaries, expenses, etc. Again, some of these expenses may have to be estimated, but careful estimates are useful. Divide total cost by the number of transactions booked in the last calendar year to determine the expense of each transaction. Then, add your current average cost of funds, and, using the statistics on the average term and yield of a lease, determine what size transaction is required to break even. For example, if average costs for the hypothetical bank described above are $973 per transaction and the bank's average cost of funds is 8 ½%, what size lease will provide $973 income above the cost of money? Using a computer or financial calculator, we learn that for 48 months (average term) at 12% (average yield), it takes a $14,900 lease to break even.
It seems logical to use the whole portfolio to offset the lease department's expenses, but expenses vary considerably from year to year. It is easier to assume that each year's new volume must offset the expenses. If current new business can offset all expenses, the remaining portfolio will generate a profit.
Marketing Plan
Given that the average size transaction for our hypothetical company is $32,127 and that a transaction must be at least $14,900 to break even, we can begin to evaluate what the average size transaction ought to be.
If the bank's management has set a goal of $15 million in new business in 1989, how many new transactions will you have to book in 1989? The 1989 goal divided by current average transaction ($32,127) equals the number of transactions necessary to meet the volume projection: 467.
Given that you must book 467 new transactions, how many transactions must be reviewed in 1989? In our hypothetical bank, the turndown ratio is 2 to 1; therefore, to obtain 467 new accounts you would have to look at 934 new transactions. Compare this number to the capacity of your credit department. Last year, you looked at 664 transactions, this year you must look at 934 transactions, a 40% increase.
The results of these questions may cause you to reevaluate your plans. Perhaps the number of transactions required to obtain your projected volume will be greater than your capacity. Are you going to increase the size of your credit department or increase the average size transaction to decrease the number of deals? For example, instead of increasing the number of transactions reviewed by 40%, we could attempt to increase the average size transaction ($15 million/332 = $45,180, also a 40% increase).
When the size of the average transaction increases, the term of the average lease usually increases, too; most banks won't offer leases that exceed 36 months for transactions of less than $25,000. Decreasing the average size transaction tends to decrease the average term of your leases. Since increasing size increases the term of the lease, it also increases profits.
Summary
Requests from current customers for additional leases are easy volume at a low cost. New customers are expensive and hard to obtain unless you have a good marketing plan and an effective back office that minimizes expenses.
If you have a target size for transactions, you will not waste time chasing transactions that are either too small or too large. Transactions that are too small may incur costs to add capacity that outweigh the income they generate. It may be more profitable to reject them than to approve them. Large transactions may provide volume, but, due to low rates and low profits, reduce your capacity to handle expenses.
By monitoring the average transaction size every month, you will be able to plan capacity to handle requests and give excellent service. As a result, you will benefit from additional business from satisfied customers and business that is concluded successfully because of efficient internal handling. Monitoring current performances lets management respond to both improvements or failures. In the long run, a well organized lease marketing effort protects profits, careers, and income.
Mr. Terry Winders, CLP, has been a teacher, consultant, expert witness for the leasing industry for thirty years and can be reached at leaseconsulting@msn.com or 502-327-8666.
He invites your questions and queries.
Previous #102 Columns:
http://www.leasingnews.org/Conscious-Top%20Stories/Leasing_102/Index.htm
(This ad is a "trade" for the writing of this column. Opinions
contained in the column are those of Mr. Terry Winders, CLP)
--------------------------------------------------------------

Cartoon---Lease Accounting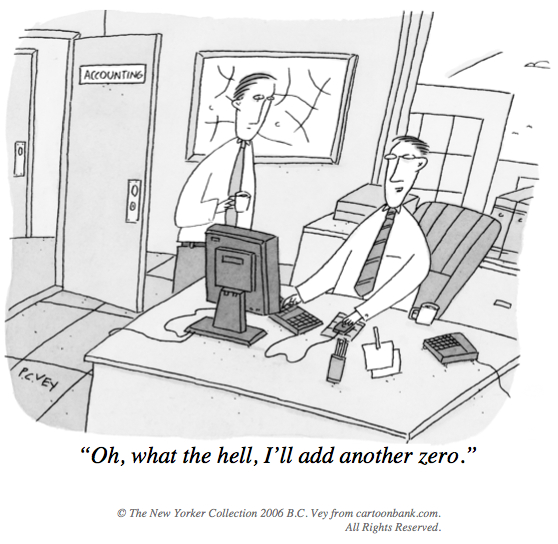 --------------------------------------------------------------

Top Stories---October 20--October 24
Here are the top ten stories most "opened" by readers last week:
(1) Kit Menkin heard on the Grapevine
http://www.leasingnews.org/archives/October%202008/10-20-08.htm#heard
(2) Brokers being cut back
http://www.leasingnews.org/archives/October%202008/10-24-08.htm#broker
(3) We are making loans to everybody who qualifies
http://www.leasingnews.org/archives/October%202008/10-22-08.htm#loans
(4) Leasing Vendors Finance Tightens
http://money.cnn.com/news/newsfeeds/articles/djf500/200810171510DOWJONESDJ
ONLINE000719_FORTUNE5.htm
(5) Popular Equipment Finance appears "safe"
http://www.leasingnews.org/archives/October%202008/10-24-08.htm#pop
(6) Borrowers get lease squeeze at banks
http://www.financialweek.com/apps/pbcs.dll/article?AID=/20081012/REG/810109954
(7) Mortgage rates skyrocket
http://www.leasingnews.org/archives/October%202008/10-20-08.htm#mort
(8)Leasing Scam Artist Fabian to be Sentenced
http://www.leasingnews.org/archives/October%202008/10-24-08.htm#news1
(9) Merrill exec to leave with big payout
http://news.yahoo.com/s/nm/20081021/bs_nm/us_merrill_kraus
(10) Archives: Oct. 22, 2002 Trinity Capital
http://www.leasingnews.org/archives/October%202008/10-22-08.htm#arch
--------------------------------------------------------------

Bank Beat by Christopher Menkin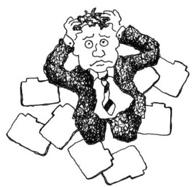 PNC Financial Services Group Inc. has signed a definitive agreement to acquire Cleveland-based National City Corp. at a deal valued by SNL at $5.6 billion. PNC is the first bank to use fresh investments from a U.S. government bailout program to make an acquisition. PNC will become the fifth largest bank in deposits the US, plus No. 1 in three states, Ohio, Pennsylvania and Kentucky, where it will have a 16.2% share of $227.6 billion in total market deposits, a 21.5% share of $263.7 billion in deposits and a 12.5% share of $64.4 billion in deposits, respectively.
Leasing News has been writing about National City for several years, who's leasing company had many NorVergence leases and other such troubles at one time. June, 2008 Leasing News wrote about the warnings from bank regulators. In addition, the recent raising of $8 billion additional capital saw many of them lose a lot of money in their investment, as well as employees who had stock investments and other retirement plans. This is an example of why investors are afraid of investing in banks.
Alpha Bank & Trust, Alpharetta, Ga., was closed by The Georgia Department of Banking and Finance last Friday with FDIC named as the receiver Stearns Financial Services Inc. St. Cloud, MN. Stearns Bank will assume he insured deposits as well as the two branches which will reopen today as branches of Stearns Bank. Alpha Band * Trust was on the troubled list and had assets of $354.1 million and total deposits of $346.2 million as of Sept. 30.
The FDIC will retain unsold assets of Alpha Bank & Trust for later disposition. The agency estimates that the transaction will cost its deposit insurance fund $158.1 million.
Uninsured deposits totaled an estimated $3.1 million in 59 customer accounts. It should be noted when a bank fails and uninsured deposits are not taken over by another institution, the depositors with uninsured balances become creditors to the FDIC receivership. These creditors usually receive some of their money back, in the form of "dividends," as the receivership disposes the failed bank's assets. In some cases, the uninsured depositors receive an immediate payment, known as an "advance dividend." In its press release on Alpha Bank & Trust's failure, the FDIC didn't announce any advance dividends.
Alpha Bank & Trust was the second bank or thrift to fail in Alpharetta, Ga. this year. Georgia regulators closed the $1.1 billion Integrity Bank on Aug. 29, with all deposits taken over by Regions Bank (held by Regions Financial.) In that instance, uninsured balances were taken over by Regions.
The cycle continues as larger banks swallow up themselves and regional banks, new community banks start up and grow, as theycan offer personal service, local decisions, and contribute to thegrowth of their community. Here is a good example:
According to SNL Financial, former football quarterback Drew Bledsoe, best known as the starting quarterback for the New England Patriots from 1993-2000, is one of the organizers of Crown Point National Bank to open two branches, one in Bend, Oregon, and the other in Portland, Oregon. The plans call for obtaining between $30 million and $40 million to capitalize the de novo, making it the biggest banking startup in Oregon history. The new bank will reportedly focus on small- to middle-sized business lending as well as retail banking, with an emphasis on relationships.
Drew Bledsoe and wife Maura Healy live in Bend, Oregon and have four children: sons Stuart McQueen, John Stack and Henry Healy, and daughter Healy Elizabeth. He coaches his sons', Stuart and John's, little league football team named the Patriots.[13]
Since his retirement in 2007, Bledsoe has opened a vineyard, the Flying B Vineyard outside Walla Walla, Washington and owns a coffee roasting company as well. He also works with many philanthropic organizations.[13]
http://www.drewbledsoe.com/
Beat Beat has written about several new banks being organized, including last month Taylor Capital Group, Inc. (Nasdaq: TAYC), the holding company of Cole Taylor Bank, announced that it has entered into definitive agreements with investors for $120 million in capital through the private placement of $60 million of non-cumulative, convertible preferred stock by Taylor Capital Group and $60 million of subordinated debt by Cole Taylor Bank.
The investors in the preferred stock will include Harrison I. Steans, Jennifer W. Steans, the Taylor family, several members of Cole Taylor Bank's management and a number of Chicago-based investment firms and individuals. The Company previously announced that it had entered into a letter of intent with Harrison I. Steans and Jennifer W. Steans to raise capital to support its growth strategy. Harrison I. Steans is a former Chairman of LaSalle National Bank and NBD Illinois, and Jennifer W. Steans is the President of Financial Investments Corporation and Chairman of USAmeribancorp, Inc.
--------------------------------------------------------------

Social Networks down 17%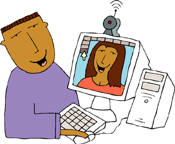 This does not include business networks such as Lindekin or Plaxo, but according to hitwise.com, visits to the category decreased 17 percent year-over-year.

MySpace.com received 67.54 percent of the market share of U.S. visits in August 2008 among a custom category of 56 of the leading social networking websites.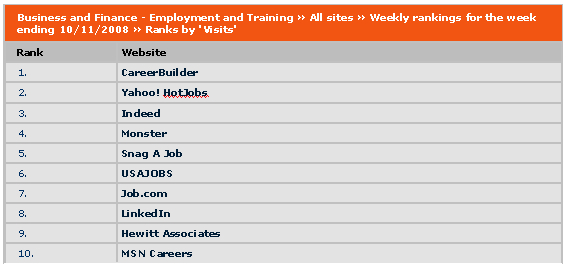 Business and Finance - Employment and Training
This category features online job databases, employment classified websites, employment agencies and human resource management services. It also includes any sites related to job seeking, vocational training and career development.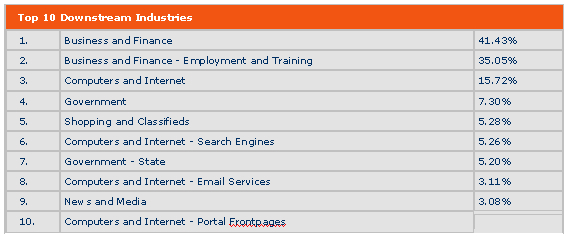 Top Categories
### Press Release ###########################
--------------------------------------------------------------

News Briefs----
Factoring business is up
http://www.washingtonpost.com/wp-dyn/content/article/2008/10/26/AR2008102601833.html
Tech Finance Defaults Rise; More Makers Offer Loans
http://online.wsj.com/article/SB122506281485770323.html?mod=googlenews_wsj
Asia stocks dive to 4-year lows
http://news.yahoo.com/s/nm/20081027/bs_nm/us_markets_global
Philippines' second largest bank reports loss from Lehman collapse
http://timesofindia.indiatimes.com/Business/Philippines_second_largest_bank_reports_loss
_from_Lehman_collapse/articleshow/3644841.cms
Kuwait moves to prop up major bank after losses
http://news.yahoo.com/s/ap/20081026/ap_on_bi_ge/ml_meltdown_gulf_2
---------------------------------------------------------------


You May have Missed---
Spending Stalls and Businesses Slash U.S. Jobs
http://www.nytimes.com/2008/10/26/business/26layoffs.html?_r=1&ref=business&oref=slogin
----------------------------------------------------------------


"Gimme that Wine"
Fine kosher wine in heart of Napa Valley
http://www.sfgate.com/cgi-bin/article.cgi?f=/c/a/2008/10/23/WIGP134IEJ.DTL
The buzz on alcohol in wine
http://www.lajollalight.com/life/249754-the-buzz-on-alcohol-in-wine
Napa Vintners Review Erratic Season
http://winesandvines.com/template.cfm?section=news&content=59535
Safely Transport Wine in Checked Luggage with Stylish New Bags that Are the Perfect Holiday Gift for Wine Lovers
http://www.marketwatch.com/news/story/safely-transport-wine-checked-luggage/story.
aspx?guid=%7B2985D99F-5908-4274-BCAD-44F8210CDEF5%7D&dist=hppr
Wine Prices by vintage
http://www.winezap.com
http://www.wine-searcher.com/
US/International Wine Events
http://www.localwineevents.com/
Winery Atlas
http://www.carterhouse.com/atlas
Leasing News Wine & Spirits Page
http://two.leasingnews.org/Recommendations/wnensprts.htm
The London International Vintners Exchange (Liv-ex) is an electronic exchange for fine wine.
http://www.liv-ex.com/
----------------------------------------------------------------

Today's Top Event in History
1904-New York subway: Running from City Hall to West 145th Street, the New York City subway began operation. It was privately operated by the Interborough Rapid Transit Company and later became part of the system operated by the New York City Transit Authority.
(second part: http://memory.loc.gov/ammem/today/oct27.html )
[headlines]
----------------------------------------------------------------

This Day in American History
1659-William Robinson and Marmadue Stevenson, English Quakers who had come to America in 1656, were executed for their religious beliefs, hanged from an elm tree on Boston Common, Boston MA. They were condemned by the Massachusetts General Court under a law passed on October 19,1658 that banished Quakers from the colony under pain of death. Also condemned, but reprieved at the last moment, was Mary Dyer, who returned to Boston the following year and was hanged on June 1, 1660.
1771- Landing at Philadelphia, pioneer bishop Francis Asbury, 26, first arrived in America. He had been sent from England by John Wesley to oversee Methodism in the American colonies, and stayed all of his remaining 45 years, till his death in 1816.
http://www.cantonbaptist.org/halloffame/asbury.htm
http://www.victorshepherd.on.ca/Heritage/francis.htm
1787-The first of the 85 "Federalist" papers appeared in print in a New York City newspaper, Oct 27, 1787. These essays, written by Alexander Hamilton, James Madison and John Jay, argued in favor of adoption of the new Constitution and the new form of federal government. The last of the essays was completed Apr 4, 1788.
http://memory.loc.gov/ammem/today/oct27.html
1795 - Pinckney's Treaty between Spain and the United States was signed. It established the former southern boundary of the United States at the 31st parallel and gave Americans the right to send goods down the Mississippi without paying duty to Spain.
1810- US annexes West Florida from Spain
1812-The first Naval vessel to display the American flag around Cape Horn was the Essex, a frigate commanded by Captain David Porte which left the Delaware capes this day with a crew of 287 and 32 marines, and arrived at Valparasio, Chile, on March 14, 1813. The ship had been launched on September 30,1799, by Enos Briggs, Salem, MA. The flag was presented to the United States and on December 17,1799, accepted by Captain Edward Preble ( my son Dash serves on the ship named after this American hero.) The flag was sold at public auction on June 6, 1837, according to naval records.
1842-Birthday of Anna Elizabeth, considered in her century the Joan of Arc of the Abolition in America.
http://www.npg.si.edu/exh/brady/gallery/84gal.html
1858-Birthday of Theodore Roosevelt: Twenty-sixth president of the US, succeeded to the presidency on the death of William McKinley. His term of office: Sept 14, 1901-Mar 3, 1909. Roosevelt was the first president to ride in an automobile (1902), to submerge in a submarine (1905) and to fly in an airplane (1910). Although his best-remembered quote was perhaps, "Speak softly and carry a big stick," he also said: "The first requisite of a good citizen in this Republic of ours is that he shall be able and willing to pull his weight." Born at New York, NY, Roosevelt died at Oyster Bay, NY, Jan 6, 1919. His last words: "Put out the light."
1858 -RH Macy and Co opens 1st store, (6th Ave-NYC) Gross receipts $1106
http://www.federated-fds.com/company/his_2_7.asp
http://www.haverhillusa.com/whereishaverhill.html
http://www.nycvisit.com/content/index.cfm?pagePkey=803
http://ads.smni.com/RequestImpression.aspx?po=1525499422
1862-In an attempt to reinforce and re-supply the besieged Union troops at Chattanooga, TN, General Ulysses S. Grant ordered that a river route to Bridgeport, AL, be opened. In the early morning of Oct 27 Federal troops drifted down the Tennessee River on pontoons to Brown's Ferry. The troops reached their destination, and reinforcements and supplies crossed the bridge formed by the pontoons, opening "The Cracker Line," into Chattanooga, negating some of the Southern army's advantage in the siege. It was a very important battle as the Union Army had been living on hard tack, or what they were known in those days as "crackers" and this opened the supply lines to feed the troops and allowed them to continue their campaign.
http://ngeorgia.com/history/crackerline.html
http://www.civilwarhome.com/crackerline.htm
1865-It is estimated 65,000 Blacks served in the Confederate army, with an estimated 13,000 actually facing the Union Army in combat.
http://www.37thtexas.org/html/BlkHist.html
1867-Maimondies College, Philadelphia, PA became the first theological college for Jews. It was sponsored by the Hebrew Education Society of Philadelphia and the Board of Delegates of American Israelites. The founder and first president was Rabbie Isaac Leeser, who also served as professor of homiletics, belles lettres, and comparative theology. It offered a five-year course leading to the Bachelor's and Doctor of Divinity degrees. Tuition was $100, and board and lodging $200 per year. Dr. Marcus Jastrow was provost. The college closed in 1873.
1871- Boss Tweed (William Macy Tweed), Democratic leader of Tammany Hall, arrested after NY Times exposed his corruption
http://7-12educators.about.com/blabosstweed.htm
http://www.smithsonianmag.si.edu/smithsonian/issues02/feb02/boss.html
1878- Mabel Wheeler Daniels was born in Swampscott, Massachusetts, and graduated from Radcliffe College, magna cum laude, in 1900. She studied composition with George Chadwick of Boston, and with Ludwig Thuille in Munich, where she was the first woman ever to enroll in the conservatory's score reading class. She wrote a lively memoir of her studies abroad, An American Girl in Munich (Boston: Little, Brown and Co., 1905), and was director of music at Simmons College from 1913 to 1918. Her larger choral and orchestral works were performed by the Harvard Glee Club and the Radcliffe Choral Society with the Boston Symphony, at the Worcester Festival, and by orchestras and choruses throughout the United States. American composer, specialized in choral music, the only American composer played at the Carnegie Hall Festival in 1939, the only woman to have three works played by the Boston Symphony 1929, 1934, and 1954.
http://www.harvardsquarelibrary.org/unitarians/daniels.html
1904-New York subway: Running from City Hall to West 145th Street, the New York City subway began operation. It was privately operated by the Interborough Rapid Transit Company and later became part of the system operated by the New York City Transit Authority.
(second part: http://memory.loc.gov/ammem/today/oct27.html )
1909 -- Blues guitarist/pianist, Henry Townsend born near Cairo, Illinois.
http://www.stlouiswalkoffame.org/inductees/henry-townsend.html
http://www.genesiscoffeehouse.com/celebrities/TU/HenryTownsend/
http://centerstage.net/music/whoswho/HenryTownsend.html
http://stl-music.com/henrytownsend/bindex.htm
1913-Last great bandleader of the era: Boyd Raeburn born Faith, SD.
http://www.hepjazz.com/bios/boydr.html
http://www.musicweb.uk.net/encyclopaedia/r/R4.HTM
http://artists.spun.com/boyd_raeburn
http://launch.yahoo.com/artist/?artistID=1021919
http://www.pricegrabber.com/search_music2.php/music_id=381807/
ut=0cea047573c75653
1917 - Jascha Heifetz made his debut at Carnegie Hall in New York City. Heifetz was a 16-year-old sensation who had played the violin since age 5.
1918--*PERKINS, MICHAEL J. Medal of Honor
Rank and organization: Private First Class, U.S. Army, Company D, 101st Infantry, 26th Division. Place and date: At Belieu Bois, France, 27 October 1918. Entered service at: Boston, Mass. Birth: Boston, Mass. G.O. No.: 34, W.D. 1919. Citation: He, voluntarily and alone, crawled to a German "pill box" machinegun emplacement, from which grenades were being thrown at his platoon. Awaiting his opportunity, when the door was again opened and another grenade thrown, he threw a bomb inside, bursting the door open, and then, drawing his trench knife, rushed into the emplacement. In a hand-to-hand struggle he killed or wounded several of the occupants and captured about 25 prisoners, at the same time silencing 7 machineguns.
1920 - Marconi, Fessenden, and De Forest were the catalysts. However, it was an engineer for Westinghouse Electric who, in 1916, was broadcasting music from his garage (in Wilkinsburg, PA, a suburb of Pittsburgh) over a wireless -- amateur radio station 8XK -- that really got the whole thing started. A newspaper article about the broadcasts caused such interest that the head honchos at Westinghouse decided to build a real radio station. It took until this day in 1920 for the Westinghouse radio station to receive a license to broadcast. The license for KDKA, Pittsburgh came from the U.S. Department of Commerce. Although the license was officially issued on this day, KDKA did not start their broadcast operations for a week (they had to wait until the license was posted in the station). On November 2, 1920, the station aired the returns of the Harding/Cox election ... the first radio programming to reach an audience of any size ... approximately 1,000 people. And so we salute this day as the official birthday of mass appeal radio.
1922-Navy Day was first celebrated, the anniversary of the birth of President Roosevelt. Celebrations were held in various parts of the United States. The idea was suggested by Mrs. William Hamilton to the Secretary of the Navy.
http://www.defenselink.mil/afd/military/navy.html
1923-Roy Lichenstien birthday-Pop artist who used comic strips and other elements of pop culture in his paintings. Born at New York City, he died there Sept 29, 1997.
http://www.spaz.org/gage/pages/roy%20lichenstien.html
http://www.artcyclopedia.com/artists/lichtenstein_roy.html
1927- Bix Biederbeck and Frankie Trumbauer join the Paul Whiteman Band in Indianapolis, IN.
1932- "Brother, Can You Spare A Dime?" Rudy Vallee., Only days after the debut of the short-lived 1932 musical, Americana, Bing Crosby was in a NY studio to record the show's outstanding song, "Brother, Can You Spare A Dime?" Two days later, rival crooner Rudy Vallee waxed this version, and both 1932 recordings enjoyed considerable popularity in a year when few Americans were buying records.
1932 -- American poet Sylvia Plath born Boston, Massachusetts. Died 1963.
http://www.kirjasto.sci.fi/splath.htm
1944 -- October 27-30, 1944 The 442nd Regimental Combat Team (Japanese Americans) rescues an American battalion which had been cut off and surrounded by the enemy. Eight hundred casualties are suffered to rescue 211 men. After this rescue, the 442nd is ordered to keep advancing in the forest; they would push ahead without relief or rest until November 9. The Unit was the most decorated in US military history..
http://library.thinkquest.org/CR0210341/442nd/splash442nd.htm
http://www.katonk.com/442nd/Bibli/morefacts.htm
http://www.homeofheroes.com/moh/nisei/index3_442nd.html
1944---COOLIDGE, CHARLES H. Medal of Honor
Rank and organization: Technical Sergeant, U.S. Army, Company M, 141st Infantry, 36th Infantry Division. Place and date: East of Belmont sur Buttant, France, 2427 October 1944. Entered service at: Signal Mountain, Tenn. Birth: Signal Mountain, Tenn. G.O. No.: 53, July 1945. Citation: Leading a section of heavy machineguns supported by 1 platoon of Company K, he took a position near Hill 623, east of Belmont sur Buttant, France, on 24 October 1944, with the mission of covering the right flank of the 3d Battalion and supporting its action. T/Sgt. Coolidge went forward with a sergeant of Company K to reconnoiter positions for coordinating the fires of the light and heavy machineguns. They ran into an enemy force in the woods estimated to be an infantry company. T/Sgt. Coolidge, attempting to bluff the Germans by a show of assurance and boldness called upon them to surrender, whereupon the enemy opened fire. With his carbine, T/Sgt. Coolidge wounded 2 of them. There being no officer present with the force, T/Sgt. Coolidge at once assumed command. Many of the men were replacements recently arrived; this was their first experience under fire. T/Sgt. Coolidge, unmindful of the enemy fire delivered at close range, walked along the position, calming and encouraging his men and directing their fire. The attack was thrown back. Through 25 and 26 October the enemy launched repeated attacks against the position of this combat group but each was repulsed due to T/Sgt. Coolidge's able leadership. On 27 October, German infantry, supported by 2 tanks, made a determined attack on the position. The area was swept by enemy small arms, machinegun, and tank fire. T/Sgt. Coolidge armed himself with a bazooka and advanced to within 25 yards of the tanks. His bazooka failed to function and he threw it aside. Securing all the hand grenades he could carry, he crawled forward and inflicted heavy casualties on the advancing enemy. Finally it became apparent that the enemy, in greatly superior force, supported by tanks, would overrun the position. T/Sgt. Coolidge, displaying great coolness and courage, directed and conducted an orderly withdrawal, being himself the last to leave the position. As a result of T/Sgt. Coolidge's heroic and superior leadership, the mission of this combat group was accomplished throughout 4 days of continuous fighting against numerically superior enemy troops in rain and cold and amid dense woods.
1947 - "You Bet Your Life," starring Groucho Marx, premiered on ABC Radio. It later became a television show on NBC.
1948 - On ABC radio, Groucho Marx made his first appearance as quizmaster on "You Bet Your Life" with George Fenneman as his eternal straight man. Fenneman stayed with Marx during both the program's run on radio from 1948 to 1959 and on television from 1950 to 1961.
1951-Top Hits
Because of You - Tony Bennett
I Get Ideas - Tony Martin
The World is Waiting for the Sunrise - Les Paul and Mary Ford
Always Late (With Your Kisses) - Lefty Frizzell
1954-"The Walt Disney Show" premiered on TV. This highly successful and long-running show appeared on different networks under different names but was essentially the same show. It was the first ABC series to break the Nielsen's Top Twenty and the first prime-time anthology series for kids. "Walt Disney" was originally titled "Disneyland" to promote the park and upcoming Disney releases. Later the title was changed to "Walt Disney Presents"; when it switched networks, it was called "Walt Disney's Wonderful World of Color" to highlight its being broadcast in color. Later titles included "The Wonderful World of Disney," "Disney's Wonderful World," "The Disney Sunday Movie" and "The Magical World of Disney." Presentations included edited versions of previously released Disney films and original productions (including natural history documentaries, behind-the-scenes at Disney shows and dramatic shows, including the popular Davy Crockett segments that were the first TV.
1954-Benjamin Oliver, Davis, Jr., of Washington, DC, a pioneering military officer who was the leader of the fabled Tuskegee Airmen during World War II, who became director of operations and training of the Far East Air Force, was named brigadier general, becoming the first US Air Force general who was African-American. In 1970, after retiring from the Air Force, he supervised the federal sky marshal program that was designed to quell a rash of airliner hijackings. In 1971, he was named an assistant secretary of transportation. At the time he left the Air Force as a Lieutenant General, wearing three stars, he was the senior black officer in the armed forces. In 1998, President Bill Clinton awarded General Davis his fourth star, advancing him to full general. He was the son of Brigadier General Benjamin Oliver Davis of the US Army. Died July 4, 2002
http://www.hill.af.mil/museum/history/bodavis.htm
http://www.army.mil/cmh-pg/topics/afam/davis.htm
http://www.arlingtoncemetery.net/bodavisjr.htm
1955- Miles Davis Quintet cuts first session. 1993-The NFL awarded the 29th franchise to the Carolina Panthers, who began play in the 1995 season.
1955--An R&B group called The Famous Flames, lead by singer James Brown, cut their first demo of "Please, Please, Please" at a radio station in Macon Georgia. It will lead to their signing with King Records.
1955- Miles Davis Quintet cuts first session. (note this 1993 follows and need to go to 1993 and not as it appears here:) 1993-The NFL awarded the 29th franchise to the Carolina Panthers, who began play in the 1995 season.
1956--Clarence Henry's "Ain't Got No Home" is released by Argo Records. Because he sings like a frog on the record, further releases would be credited to Clarence "Frogman" Henry. This is one of my favorite songs from the 1950's that we used to sing all the time.
1959-Top Hits
Mack the Knife - Bobby Darin
Mr. Blue - The Fleetwoods
Don't You Know - Della Reese
The Three Bells - The Browns
1960--Ben E. King was at Atlantic Records, laying down his first solo efforts since leaving The Drifters. During the session, King recorded "Spanish Harlem" which would reach #10 in the US and "Stand By Me" which would go to #4.
1962--The Rolling Stones, consisting of Keith Richard, Mick Jagger, Brian Jones, pianist Ian Stewart and drummer Tony Chapman record their first demo tape at Curly Clayton Studios in Highbury, London. Although Charlie Watts is being courted, he chooses to remain at his Regent Street advertising job.
1963 - Peter, Paul and Mary were sitting pretty at #1 and #2 on the U.S. album chart with "Peter, Paul and Mary" and "In the Wind".
1964--31 year old Salvatore Philip Bono marries 18 year old Cherilyn Sarkisian La Piere. For a time they performed together as Caesar and Cleo before changing the name of their act to Sonny and Cher. Their union lasted 12 years.
1966 -- New San Francisco "alternative" weekly newspaper, "The Guardian," debuts. Edited and published by Bruce Brugman. Editors at the Chronicle, Examiner and News-Call-Bulletin give it little chance for survival, Guess what? It still publishes.
http://www.sfbg.com/
1967-Top Hits
To Sir with Love - Lulu
How Can I Be Sure - The Young Rascals
Expressway to Your Heart - Soul Survivors
I Don't Wanna Play House - Tammy Wynette
1973---Although they enjoyed a long string of hit records, Gladys Knight and The Pips had their only US number one song when "Midnight Train to Georgia" hit the top.
1975-Top Hits
Bad Blood - Neil Sedaka
Calypso/I'm Sorry - John Denver
Miracles - Jefferson Starship
San Antonio Stroll - Tanya Tucker
1975 -- Bruce Springsteen simultaneously makes the cover of Time and Newsweek, a move which reportedly embarrasses the two news weeklies.
http://www.time.com/time/magazine/archive/covers/
0,16641,27-10-1975,00.html
1981 - Game 6, the final game of the Fall Classic, saw the LA Dodgers beat the New York Yankees 9-2 after losing the first two games. The Dodgers stormed back to win their fourth straight World Series. There was genuine concern that snow might interfere with the Series, since it was being played so late in the season.
1983-Top Hits
Total Eclipse of the Heart - Bonnie Tyler
Islands in the Stream - Kenny Rogers and Dolly Parton
All Night Long (All Night) - Lionel Richie
Lady Down on Love – Alabama
1985—Kansas City Royals beat the St. Louis Cardinals in Game 7 to win the World Series.
http://mlb.mlb.com/NASApp/mlb/mlb/history/postseason/
mlb_ws_recaps.jsp?feature=1985
1986 - The "Mighty" New York Mets became world champions of baseball again when they defeated the Boston Red Sox in game seven, 8-
http://mlb.mlb.com/NASApp/mlb/mlb/history/postseason/
mlb_ws_recaps.jsp?feature=19865.
1989- After a ten day delay due to the earthquake, the World Series resumes with the A's beating the Giants in Game 3, 13-7. Oakland used the long ball hitting five HRs in securing the victory.
1989 - Wintry weather invaded the northwestern U.S. A storm crossing the Central Rockies produced up to 23 inches of snow in the mountains east of Salt Lake City UT. "Indian Summer" continued in the Lower Ohio Valley and the Upper Great Lakes Region. Afternoon highs of 71 degrees at Marquette MI and 72 degrees at Sault Ste Marie MI were records for the date.
1991 - In what is considered by the experts (Bob and Jim down at the bar), the seventh game of the World Series, played this day, was one of the greatest ever. Minnesota Twins' pinch-hitter Gene Larkin's tenth-inning bases-loaded single beat the Atlanta Braves 1-0 in the seventh game the World Series. The Twins captured their second World Championship in five years during a tight series that included three extra-inning games and five one-runners. And, for only the second time in history, the home team won all seven games (the first time it happened was 1987, a series that also featured the Twins.)
1991-Top Hits
Emotions - Mariah Carey
Do Anything - Natural Selection
Romantic - Karyn White
Anymore - Travis Tritt
1993-Top Hits
Dreamlover- Mariah Carey
I d Do Anything For Love (But I Won t Do That)- Meat Loaf
All That She Wants- Ace Of Base
Just Kickin It- Xscape
The River Of Dreams- Billy Joel
1963-Peter, Paul and Mary, the folksinging trio who along with Joan Baez, have introduced songwriters like Bob Dylan to mainstream audiences, hold the top two positions on the pop album chart with "In the Win" and "Don't Think Twice, It's Alright.
1991-- In Game 7 of the 'worst to first' World Series, the Twins beat the Braves in ten innings, 1-0. Both Atlanta and Minnesota had finished last in their respective divisions last year.
http://mlb.mlb.com/NASApp/mlb/mlb/history/postseason/
mlb_ws_recaps.jsp?feature=1991
1994-The prison population exceeded 1 million, according to an announcement made by the Justice Department. The increase in prisoners made the United States second in the world to Russia with regard to incarceration rates.
1998-Top Hits
The First Night- Monica
One Week- Barenaked Ladies
How Deep Is Your Love- Dru Hill Featuring Redman
Crush- Jennifer Paige
1999 - Roger Clemens pitched the New York Yankees to their second straight World Series sweep, shutting down the Atlanta Braves, 4-1. This ended Clemens' quest for the prize that had eluded him. Clemens and the Yankees shut out Atlanta into the eighth out dueling John Smoltz. Pitcher Mariano Rivera who had two saves and a win in the Series was selected as MVP.
2000- New York City Mayor Rudolph Giuliani thinks it is okay for children to take a day off from school to watch the Yankees' ticker-tape parade. His Honor, believing baseball can be an educational experience, has allowed his own kids, Andrew and Caroline, to miss classes in the past to watch the Bronx Bombers' post-season celebrations.
2002-- In the team's 42nd season, the Angels finally win a World Series title by beating the Giants, 4-1, in Game 7 at Edison Field . Garret Anderson's three-run double provides enough offense for John Lackey to become the first rookie to win a seventh game since 1909 when Babe Adams accomplished the feat for the Pirates.
http://mlb.mlb.com/NASApp/mlb/mlb/ps/y2002/mlb_ws.jsp
2002-Top Hits
Lose Yourself- Eminem
Hey Ma- Cam'ron Featuring Juelz Santana, Freekey Zekey and Toya
Work It- Missy "Misdemeanor" Elliott
A Moment Like This- Kelly Clarkson

World Series Champions This Date
1985- Kansas City Royals
http://www.sportingnews.com/archives/worldseries/1985.html
1986- New York Mets
http://www.sportingnews.com/archives/worldseries/1986.html
1991 -Minnesota Twins
http://www.sportingnews.com/archives/worldseries/1991.html
2002- Anaheim Angels
http://www.sportingnews.com/archives/worldseries/2002.html
--------------------------------------------------------------

Baseball Poem

Stop Action
Slowly as in an underwater dance
the shortstop dips to take the ball
on a low hop, swings back his arm, balancing
without thought, all muscles intending
the diagonal to the first baseman's glove.
As the ball leaves his hand, the action stops —
and, watching, we feel a curious poignancy,
a catch in the throat. It is not this play only.
Whenever the sweet drive is stopped
and held, our breath wells up like the rush
of sadness or longing we sometimes feel
without remembering the cause of it.
The absolute moment gathers the surge
and muscle of the past, complete,
yet hurling itself forward — arrested
here between its birth and perishing.
Written by Conrad Hilberry, published in
"Line Drives," 100 Contemporary Baseball
Poems edited by Brooke Horvath and Tim Wales,
published by Southern Illinois University Press
--------------------------------------------------------------

SuDoku
The object is to insert the numbers in the boxes to satisfy only one condition: each row, column and 3x3 box must contain the digits 1 through 9 exactly once. What could be simpler?
http://leasingnews.org/Soduku/soduko-main.htm
--------------------------------------------------------------

Daily Puzzle
How to play:
http://www.setgame.com/set/puzzle_frame.htm
Refresh for current date:
http://www.setgame.com/set/puzzle_frame.htm
--------------------------------------------------------------


http://www.gasbuddy.com/
http://www.gasbuddy.com/GB_Map_Gas_Prices.aspx
http://www.gasbuddy.com/GB_Mobile_Instructions.aspx
--------------------------------------------------------------

Weather
See USA map, click to specific area, no commercials
--------------------------------------------------------------

Traffic Live---
Real Time Traffic Information
You can save up to 20 different routes and check them out
with one click, or type in a new route to learn the traffic live.
--------------------------------