Friday, October 31, 2008


Happy Halloween
Headlines---
Clarification: Sandy Spring Bank Leasing
Classified Ads---Controller
Alert: Computer Vendor in North Carolina
4%, Big Deal!!! It's Qualification that Counts
Settlement in works FTC vs. IFC
Marlin Industrial Bank to go "Commercial"
CIT sues Le-Nature Officers/equipment supplier
State of the Equipment Finance Industry web seminar
NAELB Last Day for Conference. Low Rate
Special Halloween DVD Edition: Fernando's View
6th Annual Business Technology Performance Index
Evans Bancorp 3rd Quarter Earnings Report
Global Funding doesn't honor lease contracts
Hank Paulson's $125 Billion Mistake
Weak economy means some firms can't use tax break
Treasury Urged to Back SILO, LILO Deals
Asian stocks fall, to post worst month ever
Fed Adds $21 Billion to Loans for A.I.G.
Bones found near Fossett crash site
News Briefs---
Would you like a loan with that copier?
You May have Missed---
Sports Briefs---
"Gimme that Wine"
Today's Top Event in History
This Day in American History
SuDoku
Daily Puzzle
GasBuddy
Weather, USA or specific area
Traffic Live----
######## surrounding the article denotes it is a "press release"
-----------------------------------------------------------------------------

Clarification: Sandy Spring Bank Leasing
"The statement which indicated our status as 'in the market of considering the sale of its leasing portfolio' does not reflect any actual decision of the bank, and is not a matter of public record. We know that all parties privy to that decision are bound by confidentiality, so your source is not fully informed.
"A simple retraction of the comment on 'the Bank's intent to sell its leasing portfolio at this time' is a satisfactory solution to this issue."
Lou Caceres
Executive Vice President
Sandy Spring Bank
17801 Georgia Avenue
Olney, MD 20832
(301) 570-8392 |
LCaceres@SandySpringBank.com
Leasing News hereby retracts the statement that Sandy Hills Bank
"is currently in the market of considering the sale of its leasing portfolio."
Mr. Caceres did confirm that the leasing operation is no longer accepting broker business, adding "we are not 100% out of this." It appears they still have a few broker relationships, although he did not specifically state this nor expand upon the previous statement. For the record he said Sandy Spring Bank Leasing is not accepting any new broker business.
Mr. Caceres noted the leasing operation has up to 15 employees, not counting direct bank employees
--------------------------------------------------------------

Classified Ads---Controller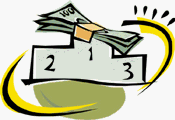 Boca Raton, FL
CPA w/ Sarbanes Oxley/ 15 years management exp. as CFO/ Controller/5 yrs w/ PWC Extensive exp providing accounting/ tax guidance for the equipment lease industry. Willing to relocate.
Email: bltushin@hotmail.com

Chicago, IL
experienced in lease accounting, operations, management, and Sarbanes-Oxley. Seeking position with equipment lessor. Would consider contract assignments or relocating.
Email: leasecontroller@comcast.net

Southeastern, MI
Controller & Management experience w/ equip lessors &broker. MBA, CPA w/ extensive accounting, management, securitization experience with public and private companies. Willing to relocate.
Email: Leasebusiness@aol.com
For a full listing of all "job wanted" ads, please go to:
http://www.leasingnews.org/Classified/Jwanted/Jwanted.htm
To place a free "job wanted" Leasing News ad:
http://www.leasingnews.org/Classified/Jwanted/Jwanted-post.htm
ELFA Career Center: Job Seekers (free):
http://careers.elfaonline.org/search.cfm
--------------------------------------------------------------

Alert: Computer Vendor in North Carolina
"LeasePolice.com has uncovered a new "high risk" vendor in North Carolina doing leases which are resulting in numerous early defaults. Most of the leases have been in the $15,000 to $30,000 range. The lessees are located in multiple states and in multiple industries. In many cases, the lessees are promised that the equipment will "pay for itself".
"If you have a computer/high tech vendor located in North Carolina area, it is highly recommended that you search the LeasePolice.com database prior to approving or funding any transaction.

"LeasePolice.com has the largest database of active vendors who have engaged in leasing in the United States. With over 25,000 active vendors and over 200 identified "High Risk" vendors in our database, we offer the most comprehensive database of active vendors who offer leasing to their customers. LeasePolice.com also matches industry repossessions with the Vendor to identify suppliers who are causing high losses for our subscribers.
"For more information on leasepolice.com go to: www.leasepolice.com."
Regards,
Bernie Boettigheimer, CLP
President
Lease Police, Inc.
972-361-8111
972-692-8091-fax
214-549-3426-cell
bernieb@leasepolice.com
--------------------------------------------------------------

Prime Rate 4%, Big Deal!!! It's Qualification that Counts
On Wednesday, the Federal Open Market Committee of the Federal Reserve reduced the federal funds rate to 1%. Soon they will go to the negative and be able to give money for borrowing from them
(or are they already doing that?)
Major banks immediately dropped their prime rate to 4%. Adjustable loans and lines of credit have gotten a decrease.
Credit cards range anywhere from an average of 11% on up, depending on the balance and if you were late one day, the rate jumps much higher for a specific time period, sometimes a year or more, according to BankRate.
Fixed rate mortgages went to a high of 6.77%, plus points and other fees, according to BankRate. Mortgage giant Freddie Mac reported yesterday that 30-year, fixed-rate mortgages averaged 6.46% this week, up from 6.04% last week.
Lease buy rates for middle range are anywhere from 7% to 11%,
depending on many factors. Lower credit scores, start-ups are lucky at 18% and hard credits remain at 32%, if lucky to get them.
Now that's the direct rates, wholesale; not retail.
Captive lessors still have zero percent, or even "prime rate," using their own A/R lines of taking advantage of late payment charges and changes in the original contract, or rely on "fair market value" or "Evergreen clause" terms. There is no doubt a customer who pays on time will not pay any interest, just the principal over time.
Does the rate actually induce more businesses to borrow or lease?
Does it only apply to those who qualify? That's the question. Perhaps the answer lies in Richard Davis, Chairman, President and Chief Executive Officer, US Bank, in describing his bank's position, not in a press release, but in a "question and answer" period. Please note it also applies to many banks and lenders:
"We are making loans to everybody who qualifies and I've got to say, even on a large syndicated basis I haven't come across customers that have been unable to find enough large banks to take care of their needs. So while I know the vocal minority is out there with the stress in the marketplace and people can't find loans, I think it might be a bit overrated to the extent that there's a lot of money and a lot of banks like ours to make loans to small businesses and to consumers and to middle market companies that are performing well and they were prepared for this downturn and they've managed their businesses or their personal circumstances quite well.
"The most important message we want to deliver today is that this management team and all of our 54,000 exceptional employees remain engaged and focused. Focused on capitalizing on this window of opportunity to grow our businesses by keeping our customer relationships and acquiring new customers. Focused on serving our communities through business partnerships and employee volunteerism, and focused on creating value for our shareholders by maintaining our prudent approach to risk while sustaining and enhancing U.S. Bank's position of strength.
History of the Prime Rate:
http://www.wsjprimerate.us/wall_street_journal_prime_rate_history.htm#current
--------------------------------------------------------------

Settlement in works FTC vs. IFC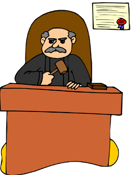 The Federal Trade Commission suit versus IFC Credit Corporation, Morton Grove, Illinois regarding NorVergence leases is scheduled for a bench trail on November 10th before the Honorable Jeffrey Cole, United States District Court Northern District of Illinois in Chicago.
05/21/2008 213 MINUTE entry before the Honorable Jeffrey Cole: Status hearing held. Parties oral motion to reset the bench trial from 7/14/08 to 11/10/08 at 9:30 a.m. is granted. There will be no further extensions of the trial date.
There have been several entrees since then which Leasing News has reported, one indicating that a "settlement" was in the works.
09/24/2008 223 MINUTE entry before the Honorable Jeffrey Cole: Status hearing held and continued to 10/8/2008 at 9:30 a.m. to report on possible settlement. Mailed notice (cdh, ) (Entered: 09/25/2008)
The latest appears also a settlement with settlement talks with the two state attorney generals, Missouri and Texas, who also have filed a suit against IFC Credit:
10/08/2008 224 MINUTE entry before the Honorable Jeffrey Cole: Status hearing held. Parties shall inform the Court by e-mail of progress in settlement discussions with State Attorneys General. Mailed notice (cdh, ) (Entered: 10/08/2008)
Information regarding the appeal in Texas regarding the "S.O.S" rulings is not available or other recent cases and decisions. This may give further credence that a mutual agreement is being seriously discussed.

In ten days, the second Monday of November, the hearing will begin. While settlements can be made up to the time right before the judge is going to make a ruling, most often business settlements occur the afternoon before the trial, which would be this coming Friday, November 7th. June 30, 2004 NorVergence, Inc., Newark, NJ filed Chapter 11, which shortly became a Chapter 7.
NorVergence Collection of Stories:
http://www.leasingnews.org/Conscious-Top%20Stories/Novergence_main.htm
--------------------------------------------------------------

Marlin Industrial Bank to go "Commercial"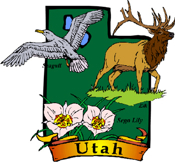 Marlin Business Services, Mount Laurel, New Jersey filed with the SEC this notice:
"On October 21, 2008, the Registrant's wholly-owned subsidiary, Marlin Business Bank, filed an application with the Utah Department of Financial Institutions to convert its charter from an Industrial Bank to a state chartered Commercial Bank.
"As part of the charter conversion process, Marlin Business Bank intends to file an application for membership in the Federal Reserve System, and the Registrant intends to file an application with the Federal Reserve to become a bank holding company under the Bank Holding Company Act of 1956, as amended."
Marlin has announced a third quarter 2008 earnings conference call set for Tuesday, November 4, 2008 at 10:00 a.m. eastern time.
Listen via Internet: http://www.snl.com/irweblinkx/corporateprofile.aspx?iid=4089372
--------------------------------------------------------------

CIT sues Le-Nature Officers and equipment supplier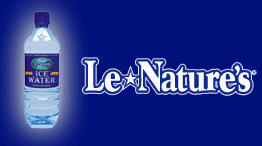 The CIT Group has a filed a major suit with the dollar amount to be proven in court (could be $200 million including equipment and lease contract) against Krones AG, of Germany, Krones U.S., provider of equipment to bankrupt Le-Nature as well as naming CEO Gregory Podlucky, Krones: Heinz Sommer and Volker Kronseder claiming they " also failed to disclose and suppressed material facts about, among other things, the true purchase price of the leased equipment and the condition of Le-Nature's, including its current and projected operating capabilities, its sales levels, and its management. (Krones and Messrs. Podlucky, Sommer and Kronseder are referred to collectively herein as the "Defendants")," who allegedly received "kickbacks" in the transaction.

Krones AG is a major beverage and food industry product production and treatment company with 9,000 people working for Krones worldwide. More than 7,300 women and men are employed in their five German facilities. Production takes place mainly in Germany, but they travel to wherever their clients operate, also utilizing a network of more than 30 Krones subsidiaries throughout the world:
http://www.kronesusa.com/en/2038.htm
Krones issued this statement:
"We have today learned that the US company of the Krones Group, Messrs. Krones Inc. in Franklin/WI (USA), and Krones AG, Neutraubling , Germany, including their executive bodies, are to be sued by the American leasing company CIT Group/Equipment Financing Inc., which is demanding compensation for loss or damage allegedly incurred.
"The Executive Board of Krones AG regards this lawsuit, already registered with a US court, as groundless, and sees no evidence for any responsibility on the part of Krones companies. Krones will fight this unjustified lawsuit with all the means at its disposal.
"The suit must be seen in the context of the major financial scandal concerning the American company Le-Nature's. During the period 2005/2006, Krones had produced, delivered and successfully commissioned bottling lines worth a total of approximately US$ 100 million for Le-Nature's facility in Phoenix/AZ (USA)."
http://www.financial.de/news/unternehmensnews/2008/10/29/dj-dgap-adhoc-krones
-sued-by-american-financial-services-provider-krones-ag/
There are several cases against officers of Le-Nature as well as investigations into actions. The equipment was sold at auction, reportedly netting $18 million, 12.5% of the original cost.
The 35 page documents CIT's case. Here are highlights:
"In fact, the true total purchase price negotiated between Le-Nature's and Krones, which price was kept secret from CIT, the Participants and others, was approximately $90 million."
"In the four months following the April 15, 2005 closing, CIT paid to Krones by wire transfer approximately $100 million, representing the balance of the cost of purchasing and installing the Leased Equipment.
43. By August 2005, all of the Leased Equipment had been delivered and installed by Krones at the Phoenix Facility. Under the Closing Documents, this event triggered Le- Nature's' obligation to commence making lease payments on the Leased Equipment.
44. From August 2005 through approximately October 2006, Le-Nature's paid CIT its monthly lease payments by checks mailed using the United States Postal Service.
45. From August 2005 through October 2006, CIT distributed to Participants their pro rata share of the Le-Nature's lease payments it received.
"On or about March 16, 2005, prior to the closing of the Le-Nature's Transaction, CIT received a call from an individual who stated that CIT may have received false information regarding the purchase price of the Leased Equipment. Following Le- Nature's' collapse, CIT learned that the caller had an affiliation with Krones that enabled him to obtain extensive knowledge regarding Krones' internal operations and the Le-Nature's Transaction. Specifically, the caller had access to Krones' internal documents and information regarding the Le-Nature's Transaction, including pricing, deposits or lack thereof, and the amount and type of equipment being sold.
48. As a result of having access to this information, the caller believed that Le- Nature's was perpetrating a fraud by inflating the purchase price of the equipment, a belief the caller brought to the attention of Krones. When his concerns were ignored by Krones, the caller contacted CIT.
49. The caller suggested to CIT that the true cost of the bottling equipment for all four lines was approximately $90 million, about one-half of the $180 million represented by Le-Nature's and Krones. When asked for facts supporting his allegations, the caller faxed to CIT a two-page spreadsheet that identified the Krones' equipment for one bottling line (the "Tip Spreadsheet"). For each piece of equipment, the spreadsheet identified the configured list price, discounts and selling price to Le-Nature's.
50. CIT compared the information on the Tip Spreadsheet with equipment pricing information given to CIT by Le-Nature's and Krones. This analysis indicated that the amount CIT was being asked to pay for the Leased Equipment was significantly higher than the amount reflected on the Tip Spreadsheet.
51. Based on its preliminary analysis, CIT was concerned that Le-Nature's was attempting to over-finance the Leased Equipment by providing false information to CIT and the Participants regarding the true purchase price that had been negotiated with Krones. Over the course of the next several weeks, CIT attempted to determine the validity of the caller's accusations.
52. On or about March 17, 2005, Tom Magrath from CIT called Sommer, then President at Krones U.S., to investigate the caller's allegations. Magrath told Sommer that CIT was performing an interim funding audit and needed his help reconciling the purchase price for the Leased Equipment. After the call, Magrath faxed a copy of a funding request for $25 million for the Leased Equipment to Sommer and solicited his comments. Sommer did not dispute the accuracy of the initial funding request and concealed the true cost of the equipment, causing CIT to believe that the amount being
charged for the Leased Equipment was accurate."
In the 35 page filing with other supportive documents, CIT attorneys David A. Weatherwax Dewain D. Fox of BLANK ROME LLP signed the documents. James T. Smith,Steven L. Caponi,Leonard D. Steinman, One Logan Square,130 North 18th Street,Philadelphia, PA 19103 were also noted as Attorneys for Plaintiff.
35 Page CIT filing:
http://leasingnews.org/PDF/10_30_08_CIT.pdf
--------------------------------------------------------------

****Announcement**********************************
State of the Equipment Finance Industry web seminar
sponsored by the Equipment Leasing and Finance Association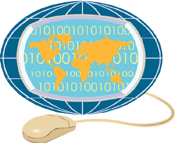 Date: November 13, 2008
Time: 1pm ET
Presenters:
Charles Wendel
President
Financial Institutions Consulting, Inc.
Mr. David S. Wiener
Group Head, Capital Markets & Structured Finance
LEAF Financial Corporation
Audience:
Everyone - Anyone involved in any part of this industry (including service providers) who need to know and understand what is going on in the industry and projections for the future.
Analysts agree that the industry will experience continued volatility and uncertainty over the next 12-18 months and that, ultimately, it will look very different than it does today, both with fewer total players and, in all likelihood, fewer small players. Make sure you are prepared…attend the State of the Equipment Finance Industry web seminar on November 13, 2008 at 1pm ET. Attendees receive a free copy of the State of the Industry Report.
ELFA Non-Members: $375, Members: $275
CD-Rom (available after seminar) Non-Members $375, Members $275
For more information and to register: http://webinars.elfaonline.org/session.php?id=1637
--------------------------------------------------------------

*****Announcement***********************************
NAELB Last Day for Conference. Low Rate
Special low rates now extended through Today, Friday, October 31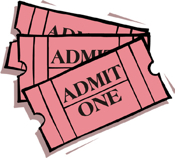 LOUISVILLE, KY (– The National Association of Equipment Leasing Brokers (NAELB) has extended its deadline for special registration and hotel rates at its Eastern Regional Meeting, to be held November 14 and 15, 2008, at the Renaissance Atlanta Airport Concourse Hotel in Atlanta, Georgia. Now through October 31, registration fees remain reasonably priced at just $99 per broker and $235 per funder or associate. Hotel rooms are available at a special conference rate of just $94 during this period as well.
The registration deadline was extended to accommodate increased demand. Past meetings have been highly successful and the NAELB board voted to expand the window in which the region's equipment leasing brokers can register for this popular professional development opportunity. Features of the meeting include advanced and novice educational tracks, a tradeshow featuring 43 exhibitors, and networking opportunities with industry peers and trade affiliates.
"On behalf of everyone at NAELB, I welcome regional brokers to take advantage of this unique professional opportunity, said Jack Harvey, President. "The Eastern Regional Meeting provides a great setting for learning, networking, and exploring opportunities to expand our industry's profit base, including new demand created by recent economic developments. I encourage you to join me in discussing these important opportunities with fellow brokers and funders—and come away with exciting new ideas for 2009. But hurry, our low registration and hotel rates are only available until October 31!"
Detailed agendas, registration details, hotel reservations, and more are available online at the NAELB website, www.naelb.org.

About the National Association of Equipment Leasing Brokers
NAELB is an organization formed to promote the interests of equipment leasing brokers through education, advocacy, improved communication with funders and programs designed to enhance the professionalism, ethics and profitability of brokers, funders and others engaged in the business of equipment lease financing.
For more information about NAELB, please visit www.naelb.org.
***Announcement*****************************
--------------------------------------------------------------

Fernando's View
By Fernando F. Croce
Special Halloween DVD Edition:
To many people, Halloween has boiled down to carving grinning faces on pumpkins, buying jumbo-sized bags of candy for potential trick-or-treaters, and trying not to laugh when co-workers come to the office dressed like Frankenstein. But does anybody remember the last time a horror movie really scared them? The recent release of the new "Saw" installment is a reminder that, when it comes to horror movies, Hollywood these days is more interested in grossing viewers out than in truly making their skin crawl.
Instead, here are a few alternatives for a hearty Halloween night. Just make sure you don't watch alone!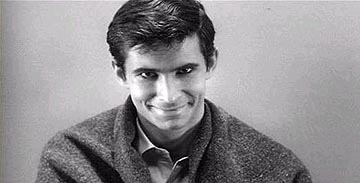 Psycho (Alfred Hitchcock, 1960): It's been analyzed, spoofed and remade countless times, yet Hitchcock's seminal thriller remains as haunting as ever. Things start out as a morality tale, with young clerk Marion Crane (Janet Leigh) stealing $40,000 from a client and taking off to join her lover. Things take a decidedly darker turn, however, when she checks in Bates Hotel, where Norman (Anthony Perkins) lives with stuffed birds and a mysteriously unseen mother. The famous shower murder will still shred nerves, but what really startles is the way the film gradually descends into the portrait of a twisting mind. Hitchcock impishly called it a "fun movie," although viewers may have been too disturbed to agree.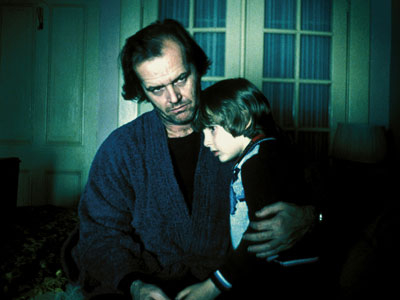 The Shining (Stanley Kubrick, 1980): Another descend into madness, Stanley Kubrick's adaptation of the Stephen King novel takes a haunted-house story and turns it into an unsettling meditation on how evil can renew itself through the ages. Jack Torrance (Jack Nicholson) is a writer who brings his wife Wendy (Shelley Duvall) and son Danny (Danny Lloyd) for a stay at the Overlook Hotel. The family has the enormous place all to themselves, but, as Jack's mind becomes frighteningly erratic and Danny encounters strange visions in the corridors, it becomes clear that they are not alone. Though it hardly lacks shocks, it is Kubrick's masterful combination of music, mood and camera movement that makes it so unforgettably creepy.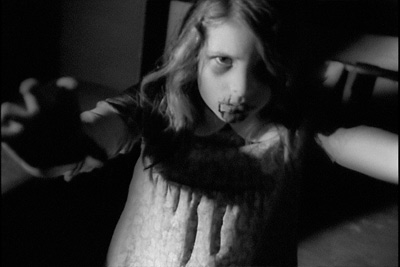 Night of the Living Dead (George A. Romero, 1968): Imagine newsreel footage of ghouls charging at you, and you start to get the idea of how vividly horrifying George A. Romero's original horror show is. As a young woman (Judith O'Dea) goes to visit her parents' grave in the countryside, the unthinkable starts happening around her: The dead are rising from their graves to prey on the living. A group of people barricade themselves inside a farmhouse, but, with bloodthirsty zombies at the door, how long can they last? Working on a shoestring, Romero turned his shortcomings into strengths: The rough look of the movie adds immeasurably to the feeling of raw monstrosities happening right before your eyes.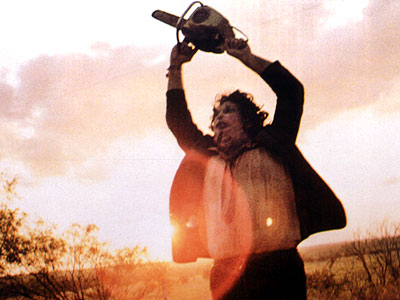 The Texas Chainsaw Massacre (Tobe Hooper, 1974): Like "Night of the Living Dead," Tobe Hooper's notorious low-budget movie is a classic of guerilla horror, employing energy to overcome budget limitations. The result is a ferocious horror show that lives up to its title. A group of traveling friends gets lost and ends up on an abandoned rural area that hides horrific secrets, including a mammoth psycho who keeps a chainsaw as his weapon of choice. Like Hitchcock, Hooper uses suggestion rather than gore, yet very few films can top this one when it comes to sheer primal shocks.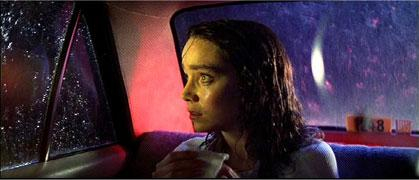 Suspiria (Dario Argento, 1977): Italian horror maestro Dario Argento has crafted many unique nightmares ("Deep Red," "Inferno," "Opera"), but none as accomplished and exhilarating as this stylish shocker, set inside a European ballet school that doubles as an ancient coven of witches. Jessica Harper stars as a young American dancer who soon realizes that the strange goings-on at the place are not her imagination as the bodies start piling up. Using an overpowering sense of mood (aided by startling colors and a bizarre musical score), Argento achieves what very few horror movies can: To move beyond scaring us into haunting us.
(This ad is a "trade" for the writing of this column. Opinions
contained in the column are those of Mr. Terry Winders, CLP)
### Press Release ###########################

6th Annual Business Technology Performance Index
Shows IT Spending by Asset Finance and Leasing Reports show that IT spending projects are pushing forward as scheduled despite current economic constraints
NEW YORK----Capgemini, one of the world's foremost providers of consulting, technology and outsourcing services has released its 6th Annual ELFA Business Technology Performance Index (BTPI), executed in conjunction with the Equipment Leasing and Finance Association (ELFA). This year's report, compiled between August and October 2008, provides an up to the minute view of budget decisions made by market leading asset finance and leasing firms as related to technology initiatives. The study shows that the IT focus in the industry has shifted significantly to cost saving strategies since last year.
The new data shows that IT spending is continuing to increase, though modestly, and IT spending growth has surpassed the growth of overall operating budgets. These banks, manufacturers and independently owned companies are utilizing IT to drive down the cost of service delivery and are turning to outsourcing core IT functions, up 38 percent over 2007. This is a departure from previous years when organizations were focusing on systems replacement, new business and product generation. When asked to rank the top IT-related initiatives to undertake in the next eighteen months, business intelligence ranked second after improving process efficiency.
"The biggest change we saw from last year was that, unless faced with a burning platform, equipment finance has put large scale system replacement, which can be a risky process in the short term, on the back burner in favor of cost related initiatives." said Steve Byrnes, principal and leader of Capgemini's Asset Finance Practice. "Companies are focusing on business demands by executing strategies to help transform the cost infrastructure."
Initiatives being implemented to benefit customers have focused on enabling customer self service business intelligence improvements and replacing legacy point solutions in favor of centralized customer relationship management systems. These trends will likely continue to gain momentum into 2009.
The complete BTPI report is available at:
http://www.capgemini.com/resources/thought_leadership/
business_technology_performance_index_2008/.
(Due to its length, this URL may need to be copied/pasted into your Internet browser's address field. Remove the extra space if one exists.)
About Capgemini
Capgemini, one of the world's foremost providers of consulting, technology and outsourcing services, enables its clients to transform and perform through technologies. Capgemini provides its clients with insights and capabilities that boost their freedom to achieve superior results through a unique way of working - the Collaborative Business Experience - and through a global delivery model called Rightshore®, which aims to offer the right resources in the right location at competitive cost. Present in 36 countries, Capgemini reported 2007 global revenues of EUR 8.7 billion and employs over 86,000 people worldwide. More information is available at www.capgemini.com.
Capgemini's Financial Services Strategic Business Unit (FS SBU) brings deep industry experience, enhanced service offerings and next generation global delivery to serve the financial services industry. With a network of 15,000 professionals serving over 900 clients worldwide, the FS SBU moves businesses forward with leading services and best practices in banking, insurance, capital markets and investments. For more information please visit www.capgemini.com/financialservices.
About the Equipment Leasing & Finance Association
The Equipment Leasing and Finance Association (ELFA) is the trade association representing financial services companies and manufacturers engaged in financing the utilization and investment of/in capital goods. ELFA members are the driving force behind the growth in the $650 billion commercial equipment finance market and contribute to capital formation in the U.S. and abroad. Its over 750 members include independent and captive leasing and finance companies, banks, financial services corporations, broker/packagers and investment banks, as well as service providers.
For more information, visit www.elfaonline.org
### Press Release ###########################

Evans Bancorp Reports Increase in Net Income for the Third Quarter of 2008
ANGOLA, N.Y., Evans Bancorp reported its results of operations for the quarter ended September 30, 2008. Net income for the third quarter of 2008 was $1.43 million, an increase of $0.01 million, or 0.7%, from net income of $1.42 million in the third quarter of 2007. In last year's second quarter, the Company restructured its balance sheet by selling $45 million of securities at an after-tax loss of $1.41 million.
David J. Nasca, President and CEO of Evans Bancorp, noted, "We were pleased to see impressive loan and deposit growth continue in the third quarter. While the markets and banking industry have experienced unprecedented turmoil recently, Evans Bancorp remains healthy. We have no exposure to subprime mortgages, private mortgage-backed securities, credit default swaps, or Fannie Mae or Freddie Mac preferred stock investments. Our capital position is significantly above "well-capitalized" federal regulatory guidelines. It is difficult to predict the ultimate repercussions from the economic downturn on our Company, but we have been largely unaffected and will continue to actively manage our risk in an attempt to avoid any future losses."
Full Press release with financial statements here:
http://www.marketwatch.com/news/story/Evans-Bancorp-Reports-Increase-Net/
story.aspx?guid=%7B7E7F3D4D-15B2-4E7A-9988-440334AC6EE2%7D

[headlines]
### Press Release ###########################
--------------------------------------------------------------

News Briefs----
Global Funding doesn't honor lease contracts
http://suncoastpinellas.tbo.com/content/2008/oct/30/truckers-say-clearwater-firm
-doesnt-honor-contract/news/
Hank Paulson's $125 Billion Mistake
http://www.washingtonpost.com/wp-dyn/content/article/2008/10/30/AR2008103004380.html
Weak economy means some firms can't use tax break
http://www.newsday.com/business/ny-bc-smalltalk1029oct29,0,3014719.story?track=rss
Treasury Urged to Back SILO, LILO Deals
http://www.financial-planning.com/asset/article/1238761/news/treasury-urged-back-s
ilo-lilo-deals.html?pg=&topicName=news
Asian stocks fall, to post worst month ever
http://timesofindia.indiatimes.com/Business/Asian_stocks_fall_to_post_worst_month_ever
/articleshow/3657334.cms
Fed Adds $21 Billion to Loans for A.I.G.
http://www.nytimes.com/2008/10/31/business/31aig.html?ref=business
Bones found near Fossett crash site
http://www.upi.com/Top_News/2008/10/30/Bones_found_near_Fossett_crash_site/
UPI-31261225423613/
---------------------------------------------------------------


You May have Missed---
Would you like a loan with that copier?
http://www.theglobeandmail.com/servlet/story/LAC.20081030.RTECHSPEND30/TPStory/Business
---------------------------------------------------------------

Sports Briefs----
Phillies win world Series---philly.com
http://www.philly.com/philly/sports/phillies/
----------------------------------------------------------------


"Gimme that Wine"
Much ado about nothing: Sulfites
http://www.ajc.com/services/content/living/food/stories/2008/10/30/wine.html
Champagne Bollinger Once Again Shares the Big Screen with Agent 007
http://www.marketwatch.com/news/story/Champagne-Bollinger-Once-Again-Shares/
story.aspx?guid=%7B3A2547D8-580D-4AA1-BFE8-8B4BD7472D76%7D
Dunne on Wine: El Macero garage is the winery
http://www.sacbee.com/107/story/1351244.html
Napa Valley Wine industry generates $11 billion a year
http://www.napavalleyregister.com/articles/2008/10/30/news/local/
doc4909301fa5102076668467.txt
Wine Prices by vintage
http://www.winezap.com
http://www.wine-searcher.com/
US/International Wine Events
http://www.localwineevents.com/
Winery Atlas
http://www.carterhouse.com/atlas
Leasing News Wine & Spirits Page
http://two.leasingnews.org/Recommendations/wnensprts.htm
The London International Vintners Exchange (Liv-ex) is an electronic exchange for fine wine.
http://www.liv-ex.com/
----------------------------------------------------------------

Calendar Events This Day
1915 – Birthday of piano player Meade Lux Lewis, Binghampton, NY. Died June 7, 1964.
http://us.imdb.com/Name?Lewis,+Meade+'Lux'
[headlines]
----------------------------------------------------------------

This Day in American History
"Mischief Night", not celebrated as it was when I was a child: on the evening before Halloween and an occasion for harmless pranks, chiefly observed by children. However, in some areas of the US, the destruction of property and endangering of lives has led to the imposition of dusk-to-dawn curfews during the last two or three days of October. Not to be confused with "Trick or Treat," or "Beggar's Night," usually observed on Halloween.
1734- birthday of John Adams, second president of the US (term of office: Mar 4, 1797—Mar 3, 1801), had been George Washington's vice president, and was the father of John Quincy Adams (6th president of the US). Born at Braintree, MA, he once wrote in a letter to Thomas Jefferson: "You and I ought not to die before we have explained ourselves to each other." John Adams and Thomas Jefferson died on the same day, July 4,1826, the 50th anniversary of adoption of the Declaration of Independence. Adams's last words: "Thomas Jefferson still survives." Jefferson's last words: "Is it the fourth?"
1768 -The Wesley Chapel on John Street in New York City was dedicated. It was the first Methodist church building to be erected in the American colonies, and was restored in 1817, and again in 1840.
1815-Birthday of José Manuel Gallegos was born in Spanish colonial Mexico, in the town of Abiquiú, Nuevo México. Suspended from the priesthood for refusing to accept the authority of French religious superior, Bishop Jean Baptiste Lamy (who became the subject of Willa Cather's novel, Death Comes for the Archbishop), Gallegos put increasing energy into his political life. Subsequently, he was elected to the New Mexico Territorial House of Representatives, served as treasurer of the territory, and was superintendent of New Mexico Indian affairs. Gallegos returned to the U.S. House of Representatives for a second term in 1871.
http://memory.loc.gov/ammem/today/oct30.html
1838 -- The Mormon War of Missouri ended when over 200 state militiamen attacked the LDS settlement of Huan's Mill. Eighteen Mormons were killed, and a dozen wounded, in reprisal for Mormon militia attacks on several communities since August of that year. Joseph Smith then led his followers to Illinois.
http://www.answeringlds.org/index.html?artPersecution.html
1862-Yellow fever hits the Union Army .Union General Ormsby MacKnight Mitchell, commander of the Department of the South, is one of those who dies; at Beaufort, South Carolina. Born in Kentucky in 1809, Mitchell grew up in Lebanon, Ohio. He attended West Point and graduated in 1829 along with future Confederate leaders Joseph Johnston and Robert E. Lee. When the war erupted in 1861, Mitchell used his West Point education as a brigadier general in the Army of the Ohio under General Don Carlos Buell and participated in operations in Kentucky and Tennessee in 1862. Mitchell also directed raids into northern Alabama, capturing Huntsville in April 1862. Mitchell was a critic of the "soft war," or limited approach, of many northern generals, and his actions made him a target of conservative northern newspapers. Advocating a tougher stance against Southern civilians and the institution of slavery, he confiscated the property of prominent Confederates and protected slaves who escaped to his lines well before the practice was mandated by Federal policy. In July 1862 he was named commander of the Department of the South. He moved to headquarters on the Sea Islands of South Carolina, where he oversaw the building of schools and homes for slaves in the captured territory. This movement, begun by his predecessor, General David Hunter, is considered the first experiment in the reconstruction of the South. However, Mitchell's death from yellow fever cut short his participation in the experiment.
1864- Nevada became the 36th state. Anxious to have support of the Republican-dominated Nevada Territory for President Abraham Lincoln's reelection, the U.S. Congress quickly admits Nevada as the 36th state in the Union. In 1864, Nevada had only 40,000 inhabitants, considerably short of the 60,000 normally required for statehood. But the 1859 discovery of the incredibly large and rich silver deposits at Virginia City had rapidly made the region one of the most important and wealthy in the West. The inexpert miners who initially developed the placer gold deposits at Virginia City had complained for some time about the blue-gray gunk that kept clogging up their gold sluices. Eventually several of the more experienced miners realized that the gunk the gold miners had been tossing aside was actually rich silver ore, and soon after, they discovered the massive underground silver deposit called the Comstock Lode. The decisive factor in easing the path to Nevada's statehood was President Lincoln's proposed 13th Amendment banning slavery. Throughout his administration Lincoln had appointed territorial officials in Nevada who were strong Republicans, and he knew he could count on the congressmen and citizens of a new state of Nevada to support him in the coming presidential election and to vote for his proposed amendment. Since time was so short, the Nevada constitutional delegation sent the longest telegram on record up to that time to Washington, D.C., containing the entire text of the proposed state constitution and costing the then astronomical sum of $3,416.77.Their speedy actions paid off with quick congressional approval of statehood and the new state of Nevada did indeed provide strong support for Lincoln. On January 31, 1865, Congress approved the 13th Amendment to the U.S. Constitution banning slavery.
1864- The town of Helena, Montana, is founded by four gold miners who struck it rich at the appropriately named "Last Chance Gulch." The first major Anglo settlement of Montana had begun just two years before in the summer of 1862, when prospectors found a sizeable deposit of placer gold at Grasshopper Creek to the west. When other even richer deposits were soon discovered nearby, a major rush began as tens of thousands of miners scoured the territory in search of gold. In 1864, four prospectors spotted signs of gold in the Helena area while on their way to the Kootenai country, but they were eager to reach the reportedly rich gold regions farther to the north and did not to stop. But after striking out on the Kootenai, they decided to take "one last chance" on finding gold and returned. When the signs turned out to mark a rich deposit of placer gold, they staked their claims and named the new mining district Last Chance Gulch. Eventually, Last Chance Gulch would prove to be the second biggest placer gold deposit in Montana, producing some $19 million worth of gold in just four years. Overnight, thousands of miners began to flood into the region, and the four original discoverers added to their fortunes by establishing the town of Helena to provide them with food, lodging, and supplies. But unlike many of the early Montana mining towns, Helena did not disappear once the gold gave out, which it inevitably did. Located on several major transportation routes, well supplied with agricultural products from an adjacent valley, and near to several other important mining towns, Helena was able to survive and grow by serving the wider Montana mining industry. In 1875, the city became the capital of Montana Territory, and in 1894, the capital of the new state of Montana.
1872- Emily Post was born at Baltimore, MD. Published in 1922, her book Etiquette: The Blue Book of Social Usage instantly became the American bible of manners and social behavior and established Post as the household name in matters of etiquette. It was in its 10th edition at the time of her death Sept 25,1960, at New York, NY. Etiquette inspired a great many letters asking Post for advice on manners in specific situations. She used these letters as the basis for her radio show and her syndicated newspaper column, which eventually appeared in more than 200 papers.
1882-Birthday of William "Bull" Halsey, American admiral and fleet commander who played a leading role in the defeat of the Japanese in the Pacific naval battles of WWII, William Halsey was born at Elizabeth, NJ. In April 1942, aircraft carriers under his command ferried Jimmy Doolittle's B-25s to within several hundred miles of Japan's coast. From that location the aircraft were launched from the decks of the carriers for a raid on Tokyo. In October 1942, as commander of all the South Pacific area, Halsey led naval forces in the defeat of Japan at Guadalcanal, and in November 1943, he directed the capture of Bougainville. He supported the landings in the Philippines in June 1944. In the great naval battle of Leyte (Oct 23—25,1944
1888-The ball-point pen was patented by John J. Loud of Weymouth, MA. The patent was on a pen having a spheroidal marking point capable of revolving in all directions.
1893-Birthday of Charles Atlas, bodybuilder born Angelo Siciliano at Acri, Italy. Atlas created a popular mail order bodybuilding course, pegged to his own youthful troubles as a "97-lb weakling." The legendary sand-kicking episode used later in advertising for his course occurred at Coney Island when a lifeguard kicked sand in Atlas's face and stole his girlfriend. There generations of comic book fans read his advertisements. Died at Long Beach, NY, December 24, 1942
1893-After a rousing success, the Columbian Exposition held "American Cities Day" Oct 28, and Chicago Mayor Carter Harrison gave a speech before the visiting mayors. This was the highlight of the greatest new technology in America and hope was the economy would turn around. After he arrived home, Harrison's doorbell rang. When the mayor answered the door he was shot by Patrick Eugene Pendergast, who had been disappointed when his request for a Position with the city as corporation counsel was turned down. Instead of the elaborate ceremony that had been planned to close the exposition on Oct 30, a single speech was given and the flags lowered to half-mast.
1894- Daniel M. Cooper of Rochester, NY, received a patent for a card time recorder. The employee pressed a lever on the machine to record the time on specially printed cards divided by horizontal lines into seven equal spaces for the days of the week. The recorder, known as the Rochester, was manufactured by the Willard and Frick Manufacturing Company.
1917-The first US Navy chaplain who was Jewish was Rabbi David Goldberg of Corsicana, TX, who was appointed with the rank of lieutenant. He was advanced to lieutenant commander on January 1,1938, and retire don March 1, 1941.
1919--BUTTON, WILLIAM ROBERT Medal of Honor
Rank and organization: Corporal, U.S. Marine Corps. Entered service at: St. Louis, Mo. Born: 3 December 1895, St. Louis, Mo. G.O. No.: 536, 10 June 1920. Citation: For extraordinary heroism and conspicuous gallantry and intrepidity in actual conflict with the enemy near Grande Riviere, Republic of Haiti, on the night of 31 October_l November 1919, resulting in the death of Charlemagne Peralte, the supreme bandit chief in the Republic of Haiti, and the killing, capture and dispersal of about 1,200 of his outlaw followers. Cpl. William R. Button not only distinguished himself by his excellent judgment and leadership but also unhesitatingly exposed himself to great personal danger when the slightest error would have forfeited not only his life but the lives of the detachments of Gendarmerie under his command. The successful termination of his mission will undoubtedly prove of untold value to the Republic of Haiti.
1925-Birthday of tenor sax player/composer/arranger/producer Teo Macero, Glens Falls, NY.
http://shopping.yahoo.com/shop?d=product&id=1927158223&clink=dmmu.artist&a=b
http://www.furious.com/perfect/teomacero.html
http://www.holeintheweb.com/drp/drptm.htm
1930 – The great trumpet player Clifford Brown Birthday .Died June 26, 1956
http://cliffordbrown.net/bio.html
http://members.tripod.com/~hardbop/brownie.html
One of his finest albums:
http://www.amazon.com/exec/obidos/tg/detail/-/B00004NHC0/ref=pd_bxgy_
text_1/104-6431180-5019133?v=glance&s=music&st=*
1930 -- Duke Ellington records "Mood Indigo".
http://www.users.globalnet.co.uk/~mcgoni/ella/dukebio.html
1935- Woody Herman cuts first vocals with Isham Jones Band
1938- "War of the Worlds" was broadcast as part of a series of radio dramas based on famous novels, Orson Welles with the Mercury Players produced H.G. Wells's War of the Worlds. Near panic resulted when listeners believed the Simulated news bulletins, Which described a Martian invasion of New Jersey, to be real. People went into a panic as they believed the world was invaded and the end was near.
1941-The U.S. destroyer "Reuben James" was torpedoed and sunk off the coast of Iceland by a German submarine during the night of October 30-31. Some 100 lives were lost. It was the first American warship to be sunk in the war. Despite the passage of "Lend Lease" in support of Britain and other "free" countries in Europe, congress and the United States did not want to enter a war they thought "European." This attitude lost many lives and war preparation. The fact is December 8th the US declared war against Japan due to its sneak attack at Pearl Harbor, which wiped out most of the Pacific Navy force. On December 11, in obvious collusion, Germany and Italy declared war against the U.S. and Congress adopted a resolution recognizing a state of war.
1945- June Christy, with Stan Kenton, records "Just A-Sittin' and A-rockin'.
1946—Top Hits
Five Minutes More - Frank Sinatra
South America, Take It Away - Bing Crosby & The Andrews Sisters
Rumors are Flying - The Frankie Carle Orchestra (vocal: Marjorie Hughes)
Divorce Me C.O.D. - Merle Travis
1954 ---Top Hits
Hey There - Rosemary Clooney
Shake, Rattle and Roll - Bill Haley & His Comets
Smile - Nat King Cole
More and More - Webb Pierce
1960--The Elvis Presley LP "G.I. Blues" enters the Billboard Hot 200, where it will rise to number one and stay there for six weeks. It will finally fall of the chart 111 weeks later, making it the longest charting album of Elvis' career.
1962---Top Hits
Monster Mash - Bobby "Boris" Picket
He's a Rebel - The Crystals
Only Love Can Break a Heart - Gene Pitney
Mama Sang a Song - Bill Anderson
1962--Elvis Presley's 11th film, Girls! Girls! Girls! premiered in Honolulu, Hawaii.
1964--The Supremes achieve their second Billboard number one single with "Baby Love". Just four months earlier, other artists at Motown Records referred to them as "the no-hit Supremes."
1964 - Roy Orbison went gold with his hit single, "Oh, Pretty Woman".
1964-Twenty-two-year-old Cassius Clay, who later changed his name to Muham­mad All, became world heavyweight boxing champion by defeating Sonny Liston. All was well known for both his fighting ability and his personal style. His most famous saying was "I am the greatest!" Convicted of vio­lating the Selective Service Act in 1967, he was stripped of his title; the Supreme Court reversed the decision, though, in 1971. Au was the only fighter to win the heavyweight boxing title three separate times (and he defended that title nine times) until Evander Holyfield defeated Mike Tyson in 1996.
1966--WILLIAMS, JAMES E. Medal of Honor
Rank and organization: Boatswain's Mate First Class (PO1c.), U.S. Navy, River Section 531, My Tho, RVN, Place and date: Mekong River, Republic of Vietnam, 31 October 1966. Entered service at: Columbia, S.C. Born: 13 June 1930, Rock Hill, S.C. Citation: For conspicuous gallantry and intrepidity at the risk of his life above and beyond the call of duty. PO1c. Williams was serving as Boat Captain and Patrol Officer aboard River Patrol Boat (PBR) 105 accompanied by another patrol boat when the patrol was suddenly taken under fire by 2 enemy sampans. PO1c. Williams immediately ordered the fire returned, killing the crew of 1 enemy boat and causing the other sampan to take refuge in a nearby river inlet. Pursuing the fleeing sampan, the U.S. patrol encountered a heavy volume of small-arms fire from enemy forces, at close range, occupying well-concealed positions along the river bank. Maneuvering through this fire, the patrol confronted a numerically superior enemy force aboard 2 enemy junks and 8 sampans augmented by heavy automatic weapons fire from ashore. In the savage battle that ensued, PO1c. Williams, with utter disregard for his safety exposed himself to the withering hail of enemy fire to direct counter-fire and inspire the actions of his patrol. Recognizing the overwhelming strength of the enemy force, PO1c. Williams deployed his patrol to await the arrival of armed helicopters. In the course of his movement his discovered an even larger concentration of enemy boats. Not waiting for the arrival of the armed helicopters, he displayed great initiative and boldly led the patrol through the intense enemy fire and damaged or destroyed 50 enemy sampans and 7 junks. This phase of the action completed, and with the arrival of the armed helicopters, PO1c. Williams directed the attack on the remaining enemy force. Now virtually dark, and although PO1c. Williams was aware that his boats would become even better targets, he ordered the patrol boats' search lights turned on to better illuminate the area and moved the patrol perilously close to shore to press the attack. Despite a waning supply of ammunition the patrol successfully engaged the enemy ashore and completed the rout of the enemy force. Under the leadership of PO 1 c. Williams, who demonstrated unusual professional skill and indomitable courage throughout the 3 hour battle, the patrol accounted for the destruction or loss of 65 enemy boats and inflicted numerous casualties on the enemy personnel. His extraordinary heroism and exemplary fighting spirit in the face of grave risks inspired the efforts of his men to defeat a larger enemy force, and are in keeping with the finest traditions of the U.S. Naval Service.
1967--*PITTS, RILEY L. Medal of Honor
Rank and organization: Captain, U.S. Army, Company C, 2d Battalion, 27th Infantry, 25th Infantry Division. Place and date: Ap Dong, Republic of Vietnam, 31 October 1967. Entered service at: Wichita, Kans. Born: 15 October 1937, Fallis, Okla. Citation: Distinguishing himself by exceptional heroism while serving as company commander during an airmobile assault. Immediately after his company landed in the area, several Viet Cong opened fire with automatic weapons. Despite the enemy fire, Capt. Pitts forcefully led an assault which overran the enemy positions. Shortly thereafter, Capt. Pitts was ordered to move his unit to the north to reinforce another company heavily engaged against a strong enemy force. As Capt. Pitts' company moved forward to engage the enemy, intense fire was received from 3 directions, including fire from 4 enemy bunkers, 2 of which were within 15 meters of Capt. Pitts' position. The severity of the incoming fire prevented Capt. Pitts from maneuvering his company. His rifle fire proving ineffective against the enemy due to the dense jungle foliage, he picked up an M-79 grenade launcher and began pinpointing the targets. Seizing a Chinese Communist grenade which had been taken from a captured Viet Cong's web gear, Capt. Pitts lobbed the grenade at a bunker to his front, but it hit the dense jungle foliage and rebounded. Without hesitation, Capt. Pitts threw himself on top of the grenade which, fortunately, failed to explode. Capt. Pitts then directed the repositioning of the company to permit friendly artillery to be fired. Upon completion of the artillery fire mission, Capt. Pitts again led his men toward the enemy positions, personally killing at least 1 more Viet Cong. The jungle growth still prevented effective fire to be placed on the enemy bunkers. Capt. Pitts, displaying complete disregard for his life and personal safety, quickly moved to a position which permitted him to place effective fire on the enemy. He maintained a continuous fire, pinpointing the enemy's fortified positions, while at the same time directing and urging his men forward, until he was mortally wounded. Capt. Pitts' conspicuous gallantry, extraordinary heroism, and intrepidity at the cost of his life, above and beyond the call of duty, are in the highest traditions of the U.S. Army and reflect great credit upon himself, his unit, and the Armed Forces of his country.
1967 – The Supreme Court upholds the contempt-of-court convictions of Dr. King and seven other black leaders who led the 1963 marches in Birmingham. Dr. King and his aides enter jail to serve four-day sentences. "I must confess that over the last few years I have been gravely disappointed with the white moderate. I have almost reached the regrettable conclusion that the Negro's great stumbling block in the stride toward freedom is not the White Citizen's Council-er or the Ku Klux Klanner, but the white moderate who is more devoted to "order" than to justice; who prefers a negative peace which is the absence of tension to a positive peace which is the presence of justice; who constantly says "I agree with you in the goal you seek, but I can't agree with your methods of direct action;" who paternalistically feels he can set the timetable for another man's freedom; who lives by the myth of time and who constantly advises the Negro to wait until a "more convenient season." Shallow understanding from people of goodwill is more frustrating than absolute misunderstanding from people of ill will. Lukewarm acceptance is much more bewildering than outright rejection." — Dr. Reverend Martin Luther King, Jr., "Letter from the Birmingham Jail", 1963
http://coursesa.matrix.msu.edu/~hst306/documents/letter.html
1967 -- Benefit at the Fillmore for KPFA radio station. Pink Floyd and the Sopwith Camel performed.
http://www.sopwithcamel.com/
1970---Top Hits
I'll Be There - The Jackson 5
We've Only Just Begun - Carpenters
Fire and Rain - James Taylor
Run, Woman, Run - Tammy Wynette
1970---James Taylor's album "Fire and Rain" is certified Gold just as the single reaches #3 in the US.
1972 -- Worst US rail accident in 14 years; 45 die in Chicago.
1974- Muhammad Ali regained the heavyweight title by knocking out defending champion George Foreman in the eight round of a fight in Kinshasa, Zaire, first heavyweight championship fight ever held in Africa. Ali was named fighter of the year1976 by Ring magazine.
1975- Winger Johnny Bucyk of the Boston Bruins scored the 500th goal of his career in a 3—2 Bruins' victory over the St. Louis Blues. Bucyk finished his career with 556 goals and entered the Hockey Hall of Fame in 1981
1975--Queen's "Bohemian Rhapsody" was released as a single. It would stay on the chart for seventeen weeks, nine of them at number one and would eventually go platinum. The song would be re-released in December, 1991 after being featured in the movie Wayne's World and became a hit all over again.
1976 -Dr. Joseph H. Evans was elected president of the United Church of Christ. It made him the first African-American leader of this predominantly white denomination.
1976 - The group, Chicago, started its second (and final) week at number one on the pop singles charts with, "If You Leave Me Now". The hottest LP was Stevie Wonder's "Songs in the Key of Life". The album was number one for a total of 14 weeks.
1976 -Jane Pauley becomes news co-anchor of the Today Show.
http://www.msnbc.com/onair/bios/j_pauley.asp
http://www.emanila.com/benrazon/people/pauley.htm
http://talkshows.tqn.com/library/news/blnewsjanepauley.htm
1978---Top Hits
Hot Child in the City - Nick Gilder
You Needed Me - Anne Murray
Reminiscing - Little River Band
Let's Take the Long Way Around the World - Ronnie Milsap
1979-Richard Arrington elected first Black mayor of Birmingham, Alabama.
1984 - Barry Manilow opened at Radio City Music Hall, New York. His concerts sold out to the tune of $1.9 million, besting (by $100,000) the record set by Diana Ross.
1984 - Dan Ackroyd and John Belushi, aka The Blues Brothers (Jake and Elwood), hit the two-million-dollar sales mark with their LP, "Briefcase Full of Blues".
http://www.amazon.com/exec/obidos/ASIN/B000002J5M/
inktomi-musicasin-20/ref%3Dnosim/104-6431180-5019133
http://www.briefcaseblues.com/
1986---Top Hits
True Colors - Cyndi Lauper
Typical Male - Tina Turner
I Didn't Mean to Turn You On - Robert Palmer
Cry - Crystal Gayle
1996- IBM subsidiary Lotus said it would include a Web browser in its Lotus Notes software, a popular groupware program that allowed users to share data and collaborate on documents. The browser would allow users to store Web pages and work with them offline. In a surprise takeover, IBM had purchased Notes in July 1995, in an attempt to shore up its offerings in networking and Internet software. The takeover was the largest-ever deal for a software company. Companies such as System1,later to become CapitalStream, partnered with Lotus notes and offered a "seamless" technology from application to funding and documents via the Web through Nation's Capital ( never got off the prototype stages as leasing companies fought having their documents shared in System1 software.)
2001- Matt Williams becomes the first player in World Series history to hit home runs with three different teams. He homered in the Fall Classic for the Indians in 1997 and the Giants in 1989.
--------------------------------------------------------------

SuDoku
The object is to insert the numbers in the boxes to satisfy only one condition: each row, column and 3x3 box must contain the digits 1 through 9 exactly once. What could be simpler?
http://leasingnews.org/Soduku/soduko-main.htm
--------------------------------------------------------------

Daily Puzzle
How to play:
http://www.setgame.com/set/puzzle_frame.htm
Refresh for current date:
http://www.setgame.com/set/puzzle_frame.htm
--------------------------------------------------------------


http://www.gasbuddy.com/
http://www.gasbuddy.com/GB_Map_Gas_Prices.aspx
http://www.gasbuddy.com/GB_Mobile_Instructions.aspx
--------------------------------------------------------------

Weather
See USA map, click to specific area, no commercials
--------------------------------------------------------------

Traffic Live---
Real Time Traffic Information
You can save up to 20 different routes and check them out
with one click, or type in a new route to learn the traffic live.
--------------------------------