###EXTRA###EXTRA###Regular Edition to Follow####
CIT End is Near
##### Press Release ####################################
Jeffrey M. Peek to Lead Restructuring Effort through Year-End
NEW YORK---CIT Group Inc. (NYSE: CIT), a leading provider of financing to small businesses and middle market companies, today announced that Jeffrey M. Peek has informed the Board of Directors that he plans to resign as Chairman and Chief Executive Officer from CIT effective December 31, 2009. The Board is forming a Search Committee to oversee the recruitment process and ensure a smooth leadership transition at the Company.
CITs recently launched restructuring plan is designed to enhance its capital levels, bolster liquidity and return the Company to profitability, said Mr. Peek. By strengthening CITs financial position, the Company will advance its bank-centric model and invigorate its market-leading franchises which support the small business and middle market sectors of the economy. Now is the appropriate time to focus on a transition of leadership, and I look forward to working closely with our Board during that process.
Vice Admiral John Ryan, Lead Director, speaking on behalf of the Board of Directors, said, We are grateful for Jeff's many contributions to the Company. He has exhibited remarkable commitment and resolve while also providing invaluable leadership during a challenging period. We are pleased that Jeff has committed to remain fully engaged as CEO through the end of the year, and he will continue to have our complete support as we conduct the search for his successor.
About CIT
CIT (NYSE: CIT) is a bank holding company with more than $60 billion in finance and leasing assets that provides financial products and advisory services to small and middle market businesses. Operating in more than 50 countries across 30 industries, CIT provides an unparalleled combination of relationship, intellectual and financial capital to its customers worldwide. CIT maintains leadership positions in small business and middle market lending, retail finance, aerospace, equipment and rail leasing, and vendor finance. Founded in 1908 and headquartered in New York City, CIT is a member of the Fortune 500. www.cit.com.

Lease Corporation of America is seeking a select group of business development professionals to participate in our Independent Sales Associate program.
This is a commission only program that can lead to permanent employ with base salary, commission and benefits.
John Martella
LCA Financial, llc
President
Phone: 800.800.8098 ext. 5209
Direct: 248.743.5209
jmartella@leasecorp.com
Monday, October 12, 2009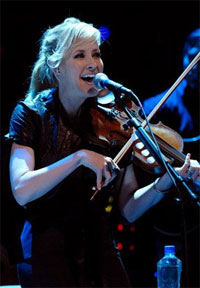 Singer/Violinist/Songwriter Martie Maguire (Martha Elenor Erwin) born October 12, 1969, in York, Pennsylvania; founding member of the female alternative country band, "Dixie Chicks."
http://www.imdb.com/name/nm0782367/
Headlines---
Classified Ads---On Line Employment Sites
The List-up-dated/September
Leasing Companies Out of Broker Business
Classified Ads---Help Wanted
Stress Release Program for your Computer
Leasing News #1 in Alexa Report
Leasing News Top Stories-October 5-9
Leasing 102 by Mr. Terry Winders, CLP
Basic Lease Agreement
Capital Funding Focus at ELFA Convention
Dallas, Texas--"Adopt a Pet"
News Briefs----
Banks cutting back on loans to businesses
Failures of Small Banks Grow, Straining FDIC
BofA Chairman final BofA task a big one
'Dancing with the Stars' stumbles in popularity
Bank buys Al Capone's Wisconsin hideout
You May have Missed---
California Nuts Brief---
Sports Brief---
"Gimme that Wine"
Today's Top Event in History
This Day in American History
Baseball Poem
SuDoku
Daily Puzzle
GasBuddy
Weather, USA or specific area
Traffic Live----
######## surrounding the article denotes it is a "press release"

--------------------------------------------------------------

--------------------------------------------------------------

--------------------------------------------------------------

--------------------------------------------------------------

Classified Ads---Help Wanted

2 years + vendor driven experience
Active with major trades shows, vendor programs and Pefunding
Small office environment, with knowledgeable staff member and 17 year reputation for performance
Quality funding sources
Large commission structure with book of business
Confidential Interview:
Barbara Griffith 714-573-9804 ext 101
resume: bgriffith@socalleasing.com

Lease Corporation of America is seeking a select group of business development professionals to participate in our Independent Sales Associate program.
This is a commission only program that can lead to permanent employ with base salary, commission and benefits.
John Martella
LCA Financial, llc
President
Phone: 800.800.8098 ext. 5209
Direct: 248.743.5209
jmartella@leasecorp.com
2 years+ small ticket ($150k and under) experience
We offer the ability to structure and fund Vendor Programs, great
commission splits; friendly support staff in beautiful Carlsbad, CA.
Remote office work is acceptable for the right candidate.
More Info: click here or Email resumes@ilslease.com
ILS is a direct lender specializing in
Vendor Program business.
www.ilslease.com

Sales positions in the Western United States
5 years+ small ticket or mid market experience
Established customer/vendor relationships a plus. Draw/Base
plus commission. Submit resume to: jobs@TEQlease.com
TEQlease provides customized equipment leasing solutions for businesses.
www.TEQlease.com
--------------------------------------------------------------

--------------------------------------------------------------

--------------------------------------------------------------

--------------------------------------------------------------

--------------------------------------------------------------

--------------------------------------------------------------

-------------------------------------------------------------

News Briefs----
---------------------------------------------------------------

You May have Missed---
----------------------------------------------------------------


California Nuts Briefs---
----------------------------------------------------------------

Sports Briefs----
----------------------------------------------------------------


"Gimme that Wine"
Wine Prices by vintage
http://www.winezap.com
US/International Wine Events
http://www.localwineevents.com/
http://www.wine-searcher.com/
Winery Atlas
http://www.carterhouse.com/atlas/
Leasing News Wine & Spirits Page
http://two.leasingnews.org/Recommendations/wnensprts.htm
The London International Vintners Exchange (Liv-ex) is an electronic exchange for fine wine.
http://www.liv-ex.com/
----------------------------------------------------------------

Today's Top Event in History
[headlines]
----------------------------------------------------------------

This Day in American History

(no drawing exists, it is a guess what he looked like)
His name was Cristoffa Columbo, but in English: Christopher Columbus. He never landed in either South or North America, and thought it was India, that's why we call natives of the America's: 'Indians.' ("Indios" but in English, Indians. They were Lucayan.) He is celebrated today for landing in what is now known as the Bahamas. Columbus called the island San Salvador; the natives called it Guanahani. Exactly which island in the Bahamas this corresponds to is an unresolved topic; prime candidates are Samana Cay, Plana Cays, or San Salvador Island (so named in 1925 in the belief that it was Columbus's San Salvador). Dutch sailor Piet de Stumi, or DeStynie, persuaded Columbus to change the log and make it seem that Oct 12 was the date of the first New World landing. The real date, Oct 13, might have caused superstitious fear in the other sailors or in potential investors in later voyages. The change was detected by an Italian history study group named the Colombiani.
Columbus Day was first celebrated on October 12, 1792, to mark the tercentennial of Christopher Columbus's first landing in the New World. A monument was dedicated in Baltimore, MD, for this occasion. The colonials were "infatuated" with Columbus and at one time the most popular name of our country was to be Columbia, and a one vote changed it from the United Colonies to the United States after a compromise was made to name the nation's capital Columbia. Later it became known as the District of Columbia.
Contrary to popular belief, his four trips to the New World made him a very rich man. He should be credited for bringing back Tobacco that addicted everyone in Europe, plus introduced other plants, but his product was not gold, but a lot of native "Indian" slaves. After four trips to the Caribbean Islands, he basically began the de-population of the area and thus the reasons slaves were eventually kidnapped from Africa to do the labor. The area became the debarkation for Europe for several centuries. The population today in the Caribbean is primarily European and African in origination, very few 'Indian' descendants on the islands.
http://www.timeanddate.com/holidays/us/columbus-day
Map of the Bahama's: https://www.cia.gov/library/publications/the-world-factbook/maps/maptemplate_bf.html

1710- Birthday of Jonathan Trumbull, American patriot, counselor and friend of George Washington, governor of Connecticut Colony, born at Lebanon, CT, died there, August 17, 1785.
1802, the first West Point graduates were Joseph Gardner Swift of Massachusetts and Simon Magruder Levy of Maryland, also the first graduate of the Jewish religion. They graduated as second lieutenants. They were the only students to graduate of the original class of 10, which consisted of 5 men from Massachusetts, and1 each from Connecticut, Maryland, Missouri, New York and Virginia. Levy resigned from the army in 1805 because of contracting the measles, quite serious in its day. Swift was brevetted a brigadier general on November 11, 1813 for his heroism in the battle at Chrysler's Field in Upper Canada. On February 19,184, he was promoted to brigadier general for her meritorious service in the defense of New York in the War of 1812. He became head of the Military Academy in 1816 and retired from the Army in 1818. He died in 1865.
1843- The B'Nai B'rith (Sons of the Covenant) was founded in New York City by Henry Jones and 11 others.
1854-Lincoln University of the Commonwealth of Pennsylvania was chartered in April 1854 as Ashmun Institute. Since its inception, Lincoln has attracted an interracial and international enrollment from the surrounding community, region, and around the world, its alumni include: Langston Hughes, '29, world-acclaimed poet; Thurgood Marshall, '30, first African-American Justice of the US Supreme Court;
1882- The first hotel to install electric lights was the Prospect House, Blue Mountain Lake, NY. In 1881, the electricity was installed, but the lights were not entirely dependable. In 1882, the Duke of Beranga and his party arrived after dark to celebrate Columbus Day. As they were show to their rooms the lights went out, but after a slight delay the lights went on again. History records this event, and states the name of the hotel was later changed to the Eutowana.
1914- Annette Abbott Adams became the first U.S. federal prosecutor who was also a woman when she was sworn in an Attorney General in California.
http://www.law.stanford.edu/library/wlhbp/papers/aaahtml.html#lifetime
1918--HERIOT, JAMES D. Medal of Honor Rank and organization: Corporal, U.S. Army, Company I, 118th Infantry, 30th Division. Place and date: At Vaux-Andigny, France, 12 October 1918. Entered service at: Providence, S.C. Birth: Providence, S.C. G.O. No.: 13, W.D., 1919. Citation: Cpl. Heriot, with 4 other soldiers, organized a combat group and attacked an enemy machine-gun nest which had been inflicting heavy casualties on his company. In the advance 2 of his men were killed, and because of the heavy fire from all sides the remaining 2 sought shelter. Unmindful of the hazard attached to his mission, Cpl. Heriot, with fixed bayonet, alone charged the machinegun, making his way through the fire for a distance of 30 yards and forcing the enemy to surrender. During this exploit he received several wounds in the arm, and later in the same day, while charging another nest, he was killed.
1918-WOODFILL, SAMUEL Medal of Honor Rank and organization: First Lieutenant, U.S. Army, 60th Infantry, 5th Division. Place and date: At Cunel, France, 12 October 1918. Entered service at: Bryantsburg, Ind. Birth: Jefferson County, Ind. G.O. No.: 16, W.D., 1919. Citation: While he was leading his company against the enemy, his line came under heavy machinegun fire, which threatened to hold up the advance. Followed by 2 soldiers at 25 yards, this officer went out ahead of his first line toward a machinegun nest and worked his way around its flank, leaving the 2 soldiers in front. When he got within 10 yards of the gun it ceased firing, and 4 of the enemy appeared, 3 of whom were shot by 1st Lt. Woodfill. The fourth, an officer, rushed at 1st Lt. Woodfill, who attempted to club the officer with his rifle. After a hand-to-hand struggle, 1st Lt. Woodfill killed the officer with his pistol. His company thereupon continued to advance, until shortly afterwards another machinegun nest was encountered. Calling on his men to follow, 1st Lt. Woodfill rushed ahead of his line in the face of heavy fire from the nest, and when several of the enemy appeared above the nest he shot them, capturing 3 other members of the crew and silencing the gun. A few minutes later this officer for the third time demonstrated conspicuous daring by charging another machinegun position, killing 5 men in one machinegun pit with his rifle. He then drew his revolver and started to jump into the pit, when 2 other gunners only a few yards away turned their gun on him. Failing to kill them with his revolver, he grabbed a pick lying nearby and killed both of them. Inspired by the exceptional courage displayed by this officer, his men pressed on to their objective under severe shell and machinegun fire.
1918 - Forest fires ravaged parts of Minnesota from the Duluth area northeastward, claiming the lives of 600 persons. Smoke with a smell of burnt wood spread to Albany NY and Washington D.C. in 24 hours. Smoke was noted at Charleston SC on the 14th, and by the 15th was reported in northeastern Texas.
1920 - Construction of the Holland Tunnel got underway. The tunnel would provide a direct link between Twelfth Street in Jersey City, NJ and Canal Street in New York City. The tunnel has two tubes more than 8,000 feet (2,400 meters) long. It opened to traffic on November 13, 1927. Oh, and one more thing: The Holland Tunnel was named for Clifford Milburn Holland (1883-1924), the civil engineer who died while directing the tunnel's construction.
1923 -- In front of the largest crowd in baseball history, 62,430 fans are on hand to see Casey Stengel hit his second home run of the Series. The round-tripper proves to be the difference as Giants hurler Art Nerf outduels Sam Jones and the Bronx Bombers in Game 3 of the Fall Classic, 1-0.
1932-- American comedian, social activist, social critic, writer Dick Gregory (born Richard Claxton Gregory) on October 12, 1932 in St. Louis, Missouri. Dick Gregory's first TV appearance was on the late night Jack Paar show. He soon began appearing nationally and on television and his 1964 autobiography, "Nigger," has sold ten million copies. At the same time, he became more involved in struggles for civil rights, activism against the Vietnam War, economic reform, anti-drug issues, conspiracy theories, and become more political than a stand-up comedian.
http://www.hermenaut.com/a52.shtml
http://www.math.buffalo.edu/~sww/gregory/gregory_dick.html
1937 - The longest-running detective show on radio debuted. "Mr. Keen, Tracer of Lost Persons" lasted until 1955. Three different actors played the title role, Bennett Kilpack was Mr. Keen the longest, and Arthur Hughes saw the final show.
1939-- pianist Mary Lou Williams records Little Joe from Chicago.
1942-SCOTT, NORMAN Medal of Honor Rank and organization: Rear Admiral, U.S. Navy. Born: 10 August 1889, Indianapolis, Ind. Appointed from: Indiana. Citation: For extraordinary heroism and conspicuous intrepidity above and beyond the call of duty during action against enemy Japanese forces off Savo Island on the night of 11-12 October and again on the night of 12-13 November 1942. In the earlier action, intercepting a Japanese Task Force intent upon storming our island positions and landing reinforcements at Guadalcanal, Rear Adm. Scott, with courageous skill and superb coordination of the units under his command, destroyed 8 hostile vessels and put the others to flight. Again challenged, a month later, by the return of a stubborn and persistent foe, he led his force into a desperate battle against tremendous odds, directing close-range operations against the invading enemy until he himself was killed in the furious bombardment by their superior firepower. On each of these occasions his dauntless initiative, inspiring leadership and judicious foresight in a crisis of grave responsibility contributed decisively to the rout of a powerful invasion fleet and to the consequent frustration of a formidable Japanese offensive. He gallantly gave his life in the service of his country.
1944--Frank Sinatra made his triumphant return to the famed Paramount Theatre in Times Square (he had played there for eight weeks starting on December 30, 1942). In what was called the 'Columbus Day Riot', 25,000 teenagers, mostly young women, blocked the streets, screaming and swooning for Frankie. Sinatra later explained, "It was the war years, and there was a great loneliness. And I was the boy in every corner drug store ... who'd gone off, drafted to the war. That was all."
1944---Top Hits I'll Walk Alone - Dinah Shore Is You is or is You Ain't - Bing Crosby & The Andrews Sisters Together - Helen Forrest & Dick Haymes Smoke on the Water - Red Foley
1950-Verve Records cuts Getz Meets Mulligan in HiFI
1950 - The Kefauver Crime Commission convened in New York to investigate interstate organized crime. TV was there the following year, showing Frank Costello's hands for a long, long time on screen. Mr. Costello told Senator Estes Kefauver's committee that he would refuse to testify on TV if his face was shown. So, viewers were shown his hands instead.
1950--, "Burns and Allen Show" premiered. The comedic husband and wife duo of George Burns and Gracie Allen starred as themselves in this comedy series in which Burns was the straight man and Allen was known for her "ditziness." The show employed the technique of speaking directly to the camera ("breaking the fourth wall"); Burns often commented on the plot, told jokes or tried to make sense of Allen's actions and statements. Also on the show were their real-life son, Ronnie Burns, Hal March John Brown (until blacklisted by McCarthyites in the "red scare"), Fred Clark, Larry Keating, Bill Goodwin and Harry von Zell. The show was done live for the first two seasons and included vaudeville scenes at the end of each episode.
1952---Top Hits Y
ou Belong to Me - Jo Stafford
Wish You Were Here - Eddie Fisher
Jambalaya (On the Bayou) - Jo Stafford
Jambalaya (On the Bayou) - Hank Williams
1942-WEST, ERNEST E. Medal of Honor Rank and organization: Private First Class, U.S. Army, Company L, 14th Infantry Regiment, 25th Infantry Division. Place and date: Near Sataeri, Korea, 12 October 1952. Entered service at: Wurtland Ky. Born: 2 September 1931, Russell, Ky. G.O. No.: 7, 29 January i954. Citation: Pfc. West distinguished himself by conspicuous gallantry above and beyond the call of duty in action against the enemy. He voluntarily accompanied a contingent to locate and destroy a reported enemy outpost. Nearing the objective, the patrol was ambushed and suffered numerous casualties. Observing his wounded leader lying in an exposed position, Pfc. West ordered the troops to withdraw, then braved intense fire to reach and assist him. While attempting evacuation, he was attacked by 3 hostile soldiers employing grenades and small-arms fire. Quickly shifting his body to shelter the officer, he killed the assailants with his rifle, then carried the helpless man to safety. He was critically wounded and lost an eye in this action. but courageously returned through withering fire and bursting shells to assist the wounded. While evacuating 2 comrades, he closed with and killed 3 more of the foe. Pfc. West's indomitable spirit, consummate valor, and intrepid actions inspired all who observed him, reflect the highest credit on himself, and uphold the honored traditions of the military service.
1953-- "The Bob Hope Show Premieres on TV. This was a monthly television show and sometimes every other week. During the first season he hosted "The Colgate Comedy Hour," and during the later seasons his show was seen replacing and then alternating with Milton Berle (and in 1955-56 with Martha Raye and Dinah Shore). Leo Robin and Ralph Rainger wrote Hope's trademark show-closing song, "Thanks for the Memory.
1954 -- Although a group comes forward to keep the team in Philadelphia, the American League owners approve the sale of the A's to Arnold Johnson, a Chicago business man, who will shift the team to Kansas City next season. The last minute-deal to keep the franchise in the 'City of Brotherly Love' includes future owner, Charlie O. Finley, who will buy the team after it goes to KC and then will move it to Oakland in 1968.
1955--The Chrysler Corporation introduces high fidelity record players for their 1956 line-up of cars. The unit measured about four inches high and less than a foot wide and mounted under the instrument panel. The seven inch discs spun at 16 2/3 rpm and required almost three times the number of grooves per inch as an LP. A set of 35 classical recordings were available that provided between 45 and 60 minutes of uninterrupted music. The players would be discontinued in 1961.
1956-A motion picture called Don't Knock The Rock, featuring Little Richard and Bill Haley And His Comets, opens in US theatres. The movie tells the story of a disc jockey, Alan Freed, who tries to prove to teenagers' parents that Rock 'n' Roll is harmless and won't turn their kids into juvenile delinquents.
1960---Top Hits
Mr. Custer - Larry Verne
Chain Gang - Sam Cooke
Save the Last Dance for Me - The Drifters
Alabam - Cowboy Copas
1961 - The first video memoirs to be created by a United States president were made when CBS showed a three-hour discussion with former President Dwight D. Eisenhower. Reportedly, 11 hours of film were taken, but were later edited down to the final print. Walter Cronkite was the interviewer.
1962 - The "Columbus Day Big Blow" occurred in the Pacific Northwest. It was probably the most damaging windstorm of record west of the Cascade Mountains. Winds reached hurricane force, with gusts above 100 mph. More than 3.5 billion board feet of timber were blown down, and communications were severely disrupted due to downed power lines. The storm claimed 48 lives, and caused 210 million dollars damage.
1963 - In the first and final Hispanic American major league all-star game' the National League beats their AL rivals, 5-2. With future Hall of Famers Roberto Clemente' Orlando Cepeda' Juan Marichal, and Luis Aparicio looking on' Twins first baseman Vic Power, a native of Puerto Rico, receives the award as the number-one Latin American player during a pregame ceremony at the Polo Grounds.
1963-"Sugar Shack" by Jimmy Gilmer and the Fireballs hit the top of the Billboard Hot 100. It would go on to be the best selling single of the year.
1967 - The St. Louis Cardinals beat the Boston Red Sox, 4 games to 3 in the World Series. A few stats worth remembering: In 27 innings, Bob Gibson allowed three runs and 14 hits to notch St. Louis' eighth title. Although he and Boston's Jim Lonborg pitched spectacularly, the series tied the record for most pitchers used (20). St. Louis' Lou Brock collected 12 hits for a .414 average and a Series-record seven stolen bases. He also tied a Series mark with eight runs. Roger Maris batted .385, collecting ten hits. Julian Javier batted .360. Boston's Carl Yastrzemski batted .400 with three homers. Dalton Jones batted .389.
1968---Top Hits
Hey Jude - The Beatles
Fire - The Crazy World of Arthur Brown
Little Green Apples - O.C. Smith
Harper Valley P.T.A. - Jeannie C. Riley
1968 - "Cheap Thrills", the album by Big Brother and the Holding Company, started an eight-week run as number one in the U.S. It was the first and only album (for a major label) Janis Joplin made with Big Brother and the Holding Company. The album's tracks: "Combination of the Two", "I Need a Man to Love", "Summertime", "Piece of My Heart", "Turtle Blues", "Oh, Sweet Mary", "Ball and Chain".
1968 - The games of the XIX Olympiad were opened in Mexico City by Mexican President Gustavo Diaz Ordaz. Norma Enriqueta Basilio de Sotelo became first woman to light the Olympic flame. The high-altitude (2,240 meters or 7,573 feet above seal level) and polluted air in Mexico City, put the athletes to a real test. Black Americans Tommie Smith and John Carlos gave the black power salute during the national anthem as a protest against racism in the U.S. They were expelled from the Olympic Village & thrown off the team by the USOC.
1971 - Some folks weren't pleased when "Jesus Christ Superstar" premiered on Broadway because of the controversial content of the musical. Before the show opened at the Mark Hellinger Theatre, some 2.5 million copies of the album were sold to the curious. The Tim Rice/Andrew Lloyd Weber collaboration would become a big hit. "Jesus Christ Superstar" would run on Broadway for 720 shows, and spawn several hit songs, including "I Don't Know How to Love Him" (Helen Reddy) and the title song, "Jesus Christ Superstar" (Murray Head).
1973-Elton John is awarded a Gold record for his two disc set, "Goodbye Yellow Brick Road", his third straight number one album.
1976---Top Hits
A Fifth of Beethoven - Walter Murphy & The Big Apple Band
Lowdown - Boz Scaggs
Disco Duck (Part 1) - Rick Dees & His Cast of Idiots
The Games That Daddies Play - Conway Twitty
1979-"Siskel & Ebert "première as "Sneak Previews" with film critics Gene Siskel and Roger Ebert, who originally got their start on public television in Chicago in 1975. In 1978 it went national on PBS. In 1981 the program moved to network TV and the name was changed to "At the Movies." After Siskel's death in 1999, rotating panel of critics joined Ebert and in 2000 journalist Richard Roeper was named the permanent co-host. The title was then changed to "Ebert & Roeper and the Movies."
1979-- After an All-American career at Indiana State, forward Larry Bird made his professional debut with the Boston Celtics. He scored 14 points and had five assists in 28minutes and the Celtics beat the Houston Rockets, 114-108. Bird soon proved his ability to shoot, pass and rebound. He led the Celtics to 32 more victories than they had the previous season and won the league's Rookie of the Year Award.
1981 - Barbara Mandrell walked away with the Country Music Association's Entertainer of the Year honor for the second year in a row.
1984---Top Hits
Let's Go Crazy - Prince & The Revolution
I Just Called to Say I Love You - Stevie Wonder
Hard Habit to Break - Chicago
Everyday - The Oak Ridge Boys
1986- The Angels are one strike away from the World Series, when Dave Henderson, who had earlier watched Bobby Grich's fly ball bounce over the center field fence off the heel of his glove giving California the lead, hits a two-run homer off of Donnie Moore to put the Red Sox ahead, 6-5. California will tie the game in the bottom of the frame, but Boston will prevail scoring the deciding run in the 11th inning on a Henderson sac fly.
1991-Mariah Carey breaks the Jackson 5's record of four straight number one hits when "Emotions" becomes the fifth of her first five singles to reach the top of the Billboard chart. In April, 2008, she would pass Elvis Presley's record when she achieved her 18th Billboard chart topper, second only to The Beatles 20.
1992 - Washington wide receiver Art Monk becomes the NFL's all-time leading receiver when he makes his 820th career reception in a 34-3 victory over the Broncos.
1997 - Singer/songwriter John Denver, piloting an experimental, amateur- built Long-EZ airplane, crashed into Monterey Bay, California. Witnesses said the plane, made of fiberglass with a single engine and two seats, was flying about at about 500 feet "when it just sort of dropped unexpectedly into the ocean. When it hit the water it broke into numerous parts." Denver, age 53 and the only occupant of the plane, was killed.
1999-- According to the United Nations, the population of the world reached six billion on this date. More than one-third of the world's people live in China and India. It wasn't until 1804 that the world's population reached one billion; now a billion people are added to the population about every 12 years.
2000 - A US Navy destroyer, the USS Cole, refueling in Yemen suffered an enormous explosion in a terrorist attack. Initial reports had at least 6 sailors killed with 11 missing. The death toll was revised to 17.
2003-- Thirty-five years after an anthem dispute, Jose Feliciano sings the Star-Spangled Banner at the Marlins' NLCS game against the Cubs at Pro Player Stadium. During Game 5 of the 1968 World Series played in Detroit, his nontraditional gospelized rendition of the song at Tiger Stadium caused such flap that some radio stations stopped playing the blind singer's records on the air.
World Series Champions This Date
1907 Chicago Cubs
1916 Boston Red Sox
1920 Cleveland Indians
1967 St. Louis Cardinals
--------------------------------------------------------------

Baseball Poem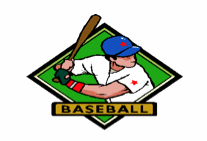 Yankees
by Anne Marie Macari
For beauty, the men came toward us across the field,
and when they stood trance-still, or when they backed
hard against the wall, it seemed part of some
greater design, or when one swung, twisting
his torso and bending his knees at the same time
as the ball flew and the crowd erupted,
I was in thrall to all of them, because they held back
Then hit for their lives, because one gently lifted
his arm to meet the ball as if his own child
were falling toward him through thin air.
I even laughed at the men throwing beer
which drizzled onto my hair, and the one
yelling obscenities at the other team.
The blinding lights helped me see
their perfection, and I became a devotee-
not just for the sake of my sons, my arms around them-
though it was strange to be a women then,
to love them that much, the arena
filled me with men who were ready and had chosen
their weapons, so when the ball disappeared
for the last time all of us screamed
and rose from our seats so grateful
for our own violence which got us
this far without torture or mutilation,
and to one team brought to their knees,
and to the heroes, small in distance,
holding each other, rejoicing.
--------------------------------------------------------------

SuDoku
The object is to insert the numbers in the boxes to satisfy only one condition: each row, column and 3x3 box must contain the digits 1 through 9 exactly once. What could be simpler?
http://leasingnews.org/Soduku/soduko-main.htm
--------------------------------------------------------------

Daily Puzzle
How to play:
http://www.setgame.com/set/puzzle_frame.htm
Refresh for current date:
http://www.setgame.com/set/puzzle_frame.htm
--------------------------------------------------------------


http://www.gasbuddy.com/
http://www.gasbuddy.com/GB_Map_Gas_Prices.aspx
http://www.gasbuddy.com/GB_Mobile_Instructions.aspx
--------------------------------------------------------------

Weather
See USA map, click to specific area, no commercials
--------------------------------------------------------------

Traffic Live---
Real Time Traffic Information
You can save up to 20 different routes and check them out with one click,
or type in a new route to learn the traffic live
--------------------------------