Thursday, September 1, 2011

Today's Equipment Leasing Headlines

Balboa Capital, Irvine, California joins
Companies who notify lessee in advance of lease expiration
and require their discounter to also notify lessee in advance
Classified Ads---Senior Management
Welcome New Readers
Leasing Company Hurricane Irene Reaction
Letters---We get eMail!
Placard---The Shredder
Classified Ads---Help Wanted
eWeek.com Highlights
HP Going after Cloud Computing
Wireless Network Investment to Top $53 Billion
Hugh Swandel---Chris Walker Chicago Marathon---Up-Date
Larry Randall, Arvest Equipment Finance, New CLP
Fleet Financing Resources Increase/Renewal Lines of Credit
Irvine, California---Adopt a Dog
Labor Day Special DVD's
by Fernando Croce
Classified ads— Finance / Human Resources
News Briefs---
Failed Bank Up-Date
HP's One Year Plan
Cisco---Interview with a Hacker
Dale Kluga, Cobra Capital, Big Bank Toxic Credit Cards
In India, New Investments down 55%
25 CEO who earned more than their company paid in Fed. Taxes
'Dancing with the Stars' reveals its latest batch of celebs
Dancing with the Stars' Partner Pairing
Redbox's golden opportunity: higher Netflix prices

Broker/Funder/Industry Lists | Features (collection)
Top Ten Stories Chosen by Readers | Top Stories last six months

You May have Missed---
California Nuts Briefs---
This Day in American History
SuDoku
Daily Puzzle
GasBuddy
Weather, USA or specific area
Traffic Live----

######## surrounding the article denotes it is a "press release" and was not written by Leasing News nor information verified, but from the source noted. When an article is signed by the writer, it is considered a "by line." It reflects the opinion and research of the writer. It is considered "bias" as it is the writer's viewpoint.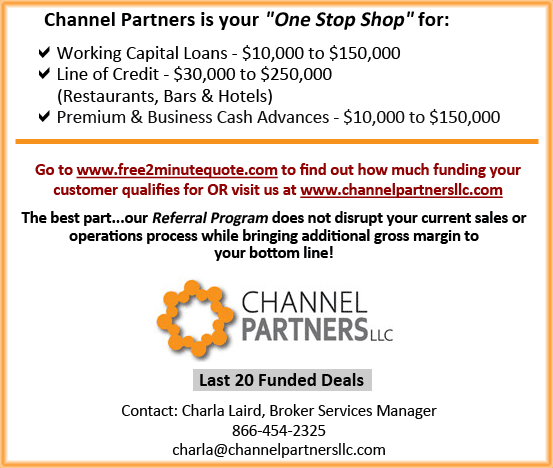 (July/August Deals List Now Available)
[headlines]
--------------------------------------------------------------
[headlines]
--------------------------------------------------------------
Send Leasing News to a Colleague. We are "Free."

eWeek.com Highlights

HP Going after Cloud Computing
Aug. 18 was the day Hewlett-Packard announced the most wide-ranging corporate restructuring in its history. It was the day the company disclosed that it: a) decided to shutter its highly touted webOS hardware division (tablets and smartphones); b) is dumping its personal computer division; and c) is acquiring a U.K.-based enterprise software company, Autonomy, to help lead it back to the Promised Land of cloud computing and Web services. HP is showing a lot of faith in 15-year-old Autonomy, the second-largest pure software company ($7 billion market cap) in Europe behind Germany's SAP. Its customers include T-Mobile, Exxon, Toyota, Nestle, McGraw-Hill, General Motors, Federal Express, Sony, Kaiser Permanente, the U.S. Department of Defense and a number of other Fortune 1000 enterprises. This is a historic change for 72-year-old HP, one that founders Bill Hewlett and David Packard might not have signed off on if they were alive to have a say about it. But these changes are in the works and it remains to be seen who will come out on top—and who will not.
Wireless Network Investment to Top $53 Billion by 2016
By:Nathan Eddy

The $53 billion figure assumes a scenario in which U.S. carriers invest more rapidly and start to produce 4G-based offerings before global competitors gain traction.
Wireless telecommunications companies in the United States could invest $25 billion to $53 billion in 4G cellular wireless networks between 2012 and 2016, triggering $73 billion to $151 billion in gross domestic product growth and creating 371,000 to 771,000 jobs, according to a report from Deloitte. Additional growth could occur as high-tech companies create new mobile broadband products and services, further changing the way people live, work and learn.
The report, "The Impact of 4G Technology on Commercial Interactions, Economic Growth, and U.S. Competitiveness," investigates the economic dynamics surrounding 4G technology and explains how the United States can maintain the global leadership position in mobile broadband innovation it won during the 3G era.
The $25 billion figure assumes a baseline scenario in which U.S. 4G deployment proceeds at a moderate pace and the transition from 3G to 4G extends to the middle of the decade. Under these conditions, U.S. firms are vulnerable to incursions by foreign competitors capitalizing on aggressive efforts in their home markets to deploy 4G networks and develop 4G-based devices and services.
The $53 billion figure assumes a scenario in which U.S. carriers invest more rapidly in 4G networks and start to produce popular 4G-based offerings before global competitors gain traction. In this scenario, the demand stimulated by new offerings justifies more network investment, setting off a virtuous cycle of investment and market response that positions the United States to retain its mobile broadband leadership.
"Investment in such a powerful form of communication contributes to the economic recovery and provides a job-creating engine for the future," said Phil Asmundson, vice chairman and U.S. media and telecommunications sector leader of Deloitte. "The key to harnessing the potential benefits of 4G technology lies in America's market-driven wireless sector, which encourages the emergence of innovative applications that spur productivity and could produce the same surge of innovation and demand we experienced during the 3G era."
The report also noted rapid adoption of cloud computing further enables the United States to take full advantage of 4G's potential impact by allowing developers and entrepreneurs to analyze the market's response to new applications, content, solutions and business models—cheaper and quicker.
"Cloud computing will allow handheld devices to be more compact and efficient while making them tremendously more useful and powerful," Asmundson said. "Applications, storage and computing power all can largely reside in the cloud, but only if connectivity is robust, reliable and secure. The benefits of 4G and cloud go beyond the telecom sector. Together, 4G and cloud technologies support the kind of entrepreneurial ecosystem that has made the United States a mobile broadband leader."
The advent of high-performance wireless capacity, coupled with cloud infrastructure and other advances, is proliferating new offerings and capabilities that exceed what has been possible with 3G technology, the report notes. In addition to consumers, a variety of U.S. end-user industries, including nonprofit and government entities, are likely to use devices and services incorporating the capabilities of 4G technology to better serve their customers, patients, clients and students. This includes applications such as augmented reality for businesses, machine-to-machine technology involving the use of sensors and actuators, and the development of smart highways.


--------------------------------
Leasing Industry Help Wanted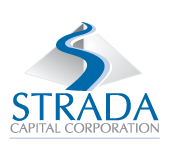 ---
Executive Director of Sales
Laguna Hills, CA


Base Salary, performance bonuses, sales overrides, full benefits
Require excellent track record of integrity based performance with strong leadership skills for business development.
Manage existing sales force. Optimize diverse array of financial products and solutions. Execute sales enablement strategies. Trusted advisor on executive team.
"STRADA Capital has been raising the standard for excellence in financial solutions for over 10 years. Our success stems from our
unwavering commitment to our customer's success"
Brad Kissler, BKissler@stradacapital.com, 949-789-8850, ext.222

www.stradacapital.com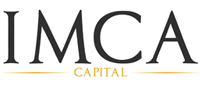 Looking for seasoned sales professionals with 5+ years experience closing both Equipment Leasing Transactions and Merchant Cash Advance Transactions
---New leads daily generated through our marketing efforts, and call center. Base salary plus commission, includes daily abundance of marketing leads.
West Los Angeles, CA
Emma 310.447.3460 ext. 319 ecabildo@imcacapital.com


Chief Credit Officer St. Cloud, Minnesota

10+ Years Exp. Key Management or
lending role in leasing industry
Click here for more information

www.northlandcapital.com
Our partners, Harvest Land Cooperative and its financial division AgQuest Financial, provides strength and resources that allow us to offer competitive rates and specialized service that comes from a small-company atmosphere.
For information on placing a help wanted ad, please click here:
http://www.leasingnews.org/Classified/Hwanted/Hwanted-post.htm

Please see our Job Wanted section for possible new employees.
[headlines]
--------------------------------------------------------------

[headlines]
--------------------------------------------------------------

### Press Release ############################
Fleet Financing Resources Increase/Renewal with Wells Fargo Equipment Finance Inc.

Riverside, CA – Fleet Financing Resources (FFR), previously known as A-Z Resources, LLC., announces that they have renewed their vendor program financing agreement with Wells Fargo Equipment Finance Inc. (WFEFI). Initiated in 2003, the renewal also includes a $10 million increase in the total discretionary guidance amount.
"We have extended the maturity of our credit facility with WFEFI thru August of 2012 and increased the credit line from $58 million to $68 million. Of the $68 million credit line, $28 million is provided via an Ultimate Net Loss Pool facility" reported Dave Reynolds, President and Chief Operating Officer of Fleet Financing Resources. "Over the years, Fleet Financing Resources has secured numerous vendor programs from top tier lenders and WFEFI continues to be our premier partner as a result of their outstanding performance and overall excellence."
Fleet Financing Resources specializes in the financing and leasing of new/used titled transportation equipment. Since 2002, Fleet Financing Resources has been successful in providing finance solutions to over 2,500 businesses nationwide. FFR offers a broad funding menu of products and services tailored to each client's specific needs.

#### Press Release #############################
John Kenny Receivables Management

• End of Lease Negotiations & Enforcement • Fraud Investigations
• Credit Investigations • Asset Searches
• Skip-tracing • Third-party Commercial Collections

john@jkrmdirect.com | ph 315-866-1167| www.jkrmdirect.com
[headlines]
--------------------------------------------------------------


-------------------------------
[headlines]
----------------------------------------------------------------
Please send to a colleague---Leasing News is Free
This Day in American History
-------------------------------------------------------------

SuDoku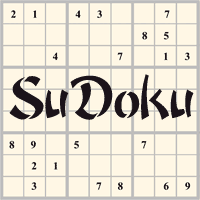 The object is to insert the numbers in the boxes to satisfy only one condition: each row, column and 3x3 box must contain the digits 1 through 9 exactly once. What could be simpler?
http://leasingnews.org/Soduku/soduko-main.htm
--------------------------------------------------------------

Daily Puzzle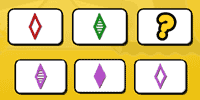 How to play:
http://www.setgame.com/set/puzzle_frame.htm
Refresh for current date:
http://www.setgame.com/set/puzzle_frame.htm
--------------------------------------------------------------


http://www.gasbuddy.com/
http://www.gasbuddy.com/GB_Map_Gas_Prices.aspx
http://www.gasbuddy.com/GB_Mobile_Instructions.aspx
--------------------------------------------------------------

Weather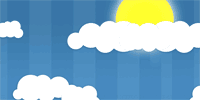 See USA map, click to specific area, no commercials
--------------------------------------------------------------

Traffic Live---
Real Time Traffic Information
You can save up to 20 different routes and check them out with one click,
or type in a new route to learn the traffic live
--------------------------------