Wednesday, September 5, 2018
Today's Equipment Leasing Headlines
National Funding Acquires QuickBridge Funding
Move to Increase Business and Working Capital Loans
Position Wanted – Credit, Sales
Work Remotely or Relocate for Right Opportunity
Top Stories
August 20 - August 24
Baystone Government Finance/KS StateBank
Joins Funder/Looking for Broker Lists
Funders Looking for Broker Business
Updated
Yellow Iron Lessor Uses Waiver of Statute of
Limitations in Lease to Recover
By Tom McCurnin, Leasing News Legal Editor
Leasing Industry Ads---Help Wanted
Centra Funding Positions Open
Sales Makes it Happen by Scott Wheeler, CLFP
Integrity
Online Lending and Small Business
By Marshall Goldberg, Esq.
Marlin Business Services Corp. Announces Departure
of Chief Financial Officer W. Taylor Kamp
Shepherd Mix
Oceanside, California Adopt-a-Dog
The Finance Marketing Group
Alex Vasilakos, Director of Marketing
News Briefs---
Funding Circle plans to raise £300m in London IPO
Valuation of peer-to-peer lender expected to rise above £1.5bn
5 hottest-selling new vehicles in August:
Nothing but SUVs
Mood is 'pretty dismal' in Poplar Bluff
as nail maker pleads for tariff exemption
Broker/Funder/Industry Lists | Features (wrilter's columns)
Top Ten Stories Chosen by Readers | Top Stories last six months
www.leasingcomplaints.com (Be Careful of Doing Business)
www.evergreenleasingnews.org
Leasing News Icon for Android Mobile Device
You May have Missed---
Poem
Sports Brief----
California Nuts Brief---
"Gimme that Wine"
This Day in History
SuDoku
Daily Puzzle
GasBuddy
Weather, USA or specific area
Traffic Live----
######## surrounding the article denotes it is a "press release," it was not written by Leasing News nor has the information been verified. The source noted. When an article is signed by the writer,
it is considered a "byline." It reflects the opinion and research of the writer.


Please send a colleague and ask them to subscribe. We are free
Email kitmenkin@leasingnews.org and in subject line: subscribe


[headlines]
--------------------------------------------------------------
National Funding Acquires QuickBridge Funding
Move to Increase Business and Working Capital Loans

National Funding, San Diego, California, and Dave Gilbert, CEO, founder, acquired 100% of QuickBridge Funding, Irvine, California, consisting of over 100 employees. A well informed source told Leasing News "The move will be enhancing the synergies to grow both companies. Only three people will be affected."



David Gilbert
CEO, National Funding
In 1998, David Gilbert and Dan Feder started Five Point Capital, which was heavily into leasing, one of the first to use Financial Technology, creating a lot of business. The company grew and Gilbert became one of the first in his industry to seek business loans in addition to equipment leasing. He eventually moved his company more in this direction. The recent decision to acquire QuickBridge is logical as National Funding has grown quite successful in the working capital and business loan capacity, evidently not needing two separate companies competing in the same field.
Gilbert and his companies have won many awards and he has been recognized individually for his commitment to San Diego non-profits as well as other contributions. He was named 2017 San Diego Entrepreneur of the Year.
It is expected a formal announcement will be made about the acquisition.



[headlines]
--------------------------------------------------------------
Position Wanted – Credit, Sales
Work Remotely or Relocate for Right Opportunity
Credit
Portland, Oregon
Experienced commercial banker and former commercial equipment leasing industry professional. Over twenty years' experience in credit analysis, underwriting, sales and collections. Known for creative problem solving and strong quantitative & qualitative analytical skills. Demonstrated ability to gather information, evaluate and make informed strategic business decisions to maximize profit and mitigate risk. Well known for ability to develop strong business relationships with Clients and large list of national equipment leasing Brokers. Please see attached resume and contact me below if interested.
Resume
JFrank@BL-Solutions.com
Orlando, Florida - Will work remotely
As a Commercial Credit Analyst/Underwriter, I have evaluated transactions from sole proprietorships to listed companies, across a broad spectrum of industries, embracing a multitude of asset types. Sound understanding of balance sheet, income statement and cash flow dynamics which impact credit decisions. Strong appreciation for credit/asset risk.
rpsteiner21@aol.com
407 430-3917
Sales
Silverton, Oregon "Will work remotely"
30 years' experience, 20 for others and 10 as a broker. Intelligent, innovative and usually exceeded quotas. Have worked most asset and credit types, indirect (vendor and syndications) as well as direct, mainly mid to large ticket. Cross-border and international experience. Most recently focused on renewable energy and energy efficiency, which remain underserviced as to financing options. I live in Oregon, not interested in relocation (unless it is international), but any level of travel is fine. Dual USA/Canada citizenship. Looking for base salary plus upside, open to any reasonable options.
Rob Aldridge. raldridge@energyfinance.co
Each Week Leasing News is pleased, as a service to its readership, to offer completely free ads placed by candidates for jobs in the industry. These ads also can be accessed directly on the website at: http://www.leasingnews.org/Classified/Jwanted/Jwanted.htm

Each ad is limited to (100) words and ads repeat for up to 6 months unless the candidate tells us to stop. Your submissions should be received here by the end of each week.

Please encourage friends and colleagues to take advantage of this service, including recent graduates and others interested in leasing and related careers.


[headlines]
--------------------------------------------------------------
Top Stories
August 20 - August 24
(1) Letters? We get email!
Hawaii/Lease Blind Discounts/Paul Menzel/Balboa/ELFA
http://leasingnews.org/archives/Aug2018/08_29.htm#letters
(2) Lease Blind Discounts
By Tom McCurnin, Leasing News Legal Editor
http://leasingnews.org/archives/Aug2018/08_27.htm#blind
(3) After quietly launching, Neumann Finance plans
to hire 80 employees by end of the year
https://www.bizjournals.com/philadelphia/news/2018/08/24/neumann-finance-hiring-equipment-leasing-sales.html
(4) Louisiana Court Gives Bank of the West
a Hobson's Choice in Lease Remedies:
Past Due Rent or Liquidated Damages
By Tom McCurnin, Leasing News Legal Editor
http://leasingnews.org/archives/Aug2018/08_31.htm#louisiana
(5) New Hires/Promotions in the Leasing Business
and Related Industries
http://leasingnews.org/archives/Aug2018/08_31.htm#hires
(7) Sales Makes it Happen by Leasing News Readers
Sales Techniques Learned by Top Salespeople
http://leasingnews.org/archives/Aug2018/08_27.htm#techniques
(8) SLIM Capital Reviews Some Deals
Shows Broker Deals Accomplished
http://leasingnews.org/archives/Aug2018/08_31.htm#slim
(9) Dedicated Funding
Joins Funder List/Looking for Broker Business
http://leasingnews.org/archives/Aug2018/08_31.htm#dedicated
(10) Where is the US housing market headed?
4 things you need to know
https://money.cnn.com/2018/08/28/news/economy/housing-market/index.html
Extra
SB 1235 Passes California Legislature
Awaits Governor Jerry Brown's Signature to Become Law
(Not Counted)
http://leasingnews.org/archives/Aug2018/08_31.htm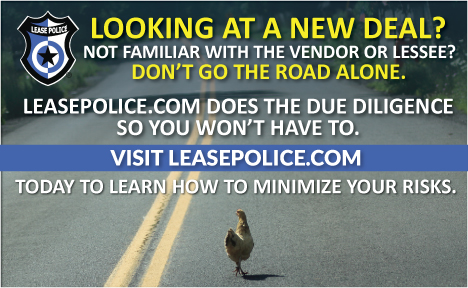 [headlines]
--------------------------------------------------------------

Baystone Government Finance/KS StateBank
Joins Funder/Looking for Broker Lists
Name
In Business Since
Contact
Website
Leasing Association

$5,000 to
$2 million
A -Accepts Broker Business | B -Requires Broker be Licensed | C -Sub-Broker Program
| D -"Private label Program" | E - Also "in house" salesmen
"Baystone is a division of KS StateBank, and specializes in municipal and non-profit lease purchasing financing. We will consider any equipment transaction from $5K up to $20M."
Full Listing Information:
http://www.leasingnews.org/Funders_Only/Funders.htm
[headlines]
--------------------------------------------------------------
Funders Looking for Broker Business
Updated

To qualify for this list, the company must be a funder (as qualified by Leasing News) and on the "Funder List," an acceptable Better Business Bureau Rating and no history of complaints at Leasing News. Also, it is their practice to notify lessees in advance when the lease will end and what the residual will be, specifically not automating extra lease payments, or insisting their discounter follow the same policy. We reserve the right to not list a company who does not meet these qualifications.
There is no advertising fee or charge for a listing. They are "free." Leasing News makes no endorsement of any of the companies listed, except they have qualified to be on this specific list.
We encourage companies who are listed to contact us for any change or addition they would like to make. We encourage adding further information as an "attachment" or clarification of what they have to offer would be helpful to readers.
Please send company name, contact/email or telephone number as well as a URL to attach or description to kitmenkin@leasingnews.org
Alphabetical list - click on company name to view more details
1st Enterprise Bank Leasing
Allegheny Valley Bank Leasing
Allstate Leasing
American Leasefund, Inc.
Bankers Capital
Barrett Capital Corporation
Baystone Government Finance/
KS StateBank
Black Rock Capital
Boston Financial & Equity Corp.
BSB Leasing, Inc.
Calfund, LLC
Celtic Bank
Chesapeake Industrial Leasing Co., Inc.


Cobra Capital LLC
Dakota Financial
Dedicated Funding
Exchange Bank Leasing (formerly Dumac Leasing)
FirstLease, Inc.
First Federal Leasing
First Foundation Bank
First Midwest Equipment Finance
Financial Pacific Leasing
Forum Financial Services, Inc.
Gonor Funding
Global Financial & Leasing Services, LLC
Madison Capital



Mesa Leasing
National Equipment Finance
NexTier Leasing
NFS Leasing, Inc
North Mill Equipment Finance
Northwest Leasing Company, Inc
P&L Capital Corporation
Padco Financial Services
Pacific Mercantile Bank
Pawnee Leasing Corporation
RLC Funding
SLIM Capital, LLC
Standard Professional Services, LLC
TEAM Funding Solutions
TimePayment
Your Leasing Solution, LLC
Full Listing Information:
http://www.leasingnews.org/Funders_Only/New_Broker.htm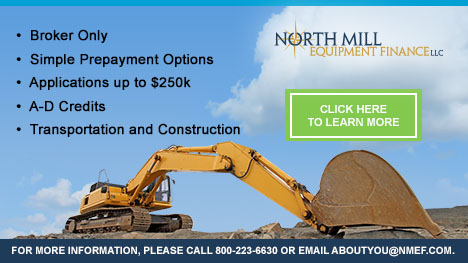 [headlines]
--------------------------------------------------------------
Yellow Iron Lessor Uses Waiver of Statute of
Limitations in Lease to Recover
By Tom McCurnin
Leasing News Legal Editor
Lessor Used Provision in Lease
to Waive Any Defects of the Equipment After 60 Days
Komatsu Equip. Co. v. Ravyn & Robyn Constr., LLC, No. CV 17-2010 (SJF)(AYS), 2018 U.S. Dist. LEXIS 134809, at *4 (E.D.N.Y. Aug. 8, 2018)
As a banking lawyer in operations cases, I am used to banks placing a waiver of the statute of limitations in their account agreements. If there is a claim of forgery, it must be pursued within six months or a year, as opposed to the typical three-year statute of limitations. They seem to work, as the Uniform Commercial Code allows parties to waive or modify certain provisions of the Code that are not deemed essential. So I read this case with great interest this week, when a captive equipment lessor, leasing construction equipment, argued that any complaints by the lessee that the equipment did not function were waived if not brought to the attention of the lessor within sixty days. So, the argument works in equipment leasing as well as banking. The facts follow.
Lessee Ravyn & Robyn Construction leased five pieces of heavy equipment from Lessor Komatsu Equipment Company. The contract was a master lease agreement supported by monthly invoices for the time periods the equipment was leased. The master lease agreement provided that the lessee had to provide notice to the lessor of any equipment defects within sixty days of each invoice, or any claim of equipment defect would be waived. The lessee defaulted, the lessor sued, and the lessee defended on a variety of grounds including defective equipment.
The court ruled that the alleged defects in the equipment were waived by contract, in that the lessee had sixty days to make a complaint and failed to do so. The Court properly upheld the enforceability of such a clause and waiver as proper under the Uniform Commercial Code. While there were other arguments advanced in the case, for our purposes, the waiver of complaints as to the condition of the equipment is the most salient.
What is the takeaway here?
For Captive Equipment Lessors, Consider This Waiver Language in Your Leases. I've never believed that the hell or high water clause did anything to protect captive equipment financing companies. However, this clause could do the trick. While there are other minor issues in the case, this would be the only takeaway for equipment financing people.
Komatsu Equip. v. Ravyn & Robyn Constr. (9 pages)
http://leasingnews.org/PDF/Komatsu_Ravyn2018.pdf
Tom McCurnin is a partner at Barton, Klugman & Oetting in Los Angeles, California.
Tom McCurnin
Barton, Klugman & Oetting
350 South Grand Ave.
Suite 2200
Los Angeles, CA 90071
Direct Phone: (213) 617-6129
Cell (213) 268-8291
Email: tmccurnin@bkolaw.com
Visit our web site at www.bkolaw.com
Previous Tom McCurnin Articles:
http://www.leasingnews.org
Previous Tom McCurnin Articles:
http://www.leasingnews.org/Conscious-Top%20Stories/leasing_cases.html
[headlines]
--------------------------------------------------------------



[headlines]
--------------------------------------------------------------
Sales Makes it Happen by Scott Wheeler, CLFP
Integrity
noun
Adherence to moral and ethical principles; soundness of moral character; honesty.
The state of being whole, entire, or undiminished:
Successful originators in the commercial equipment leasing and finance industry (and all professionals) place integrity as their #1 priority. Nothing else matters if your ethical compass is lost. In a robust market, unscrupulous characters can be found cutting corners, bending the truth, and committing fraud. But why? There is so much money to be made by doing the "right" things; investing your time and energy into the proper activities, the proper processes; looking out for the best welfare of your customers, your employer, and your funding partners. I suspect desperate people do desperate things.
I truly believe that the vast majority of professionals in the commercial equipment leasing and finance industry have the highest level of integrity and work every day to properly deliver superior services to their customers. A few people can ruin the reputation for an entire organization, or even an industry. Therefore, as a community, we each have the responsibility to hold ourselves to the highest level of professional standards, but also the responsibility to call-out those who fall short.
The commercial equipment leasing and finance industry is an important part of the U.S. economy; it provides needed capital to small and large entities throughout the economy. The industry's greatest strengths are its sense of community and commitment to the highest professional standards.
Be the Best!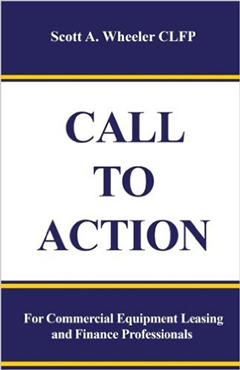 Order via Amazon: https://www.createspace.com/5355516

Scott A. Wheeler, CLFP
Wheeler Business Consulting
1314 Marquis Ct.
Fallston, Maryland 21047
Phone: 410 877 0428
Fax: 410 877 8161
Email: scott@wheelerbusinessconsulting.com
Web: www.wheelerbusinessconsulting.com
Sales Makes it Happen articles:
http://www.leasingnews.org/Legacy/index.html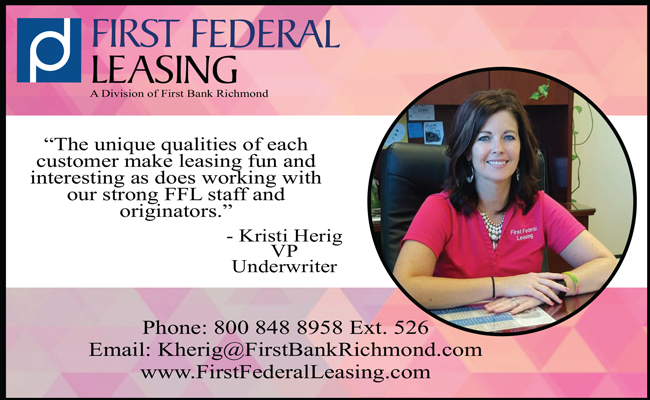 [headlines]
--------------------------------------------------------------
[headlines]
--------------------------------------------------------------
Shepherd Mix
Oceanside, California Adopt-a-Dog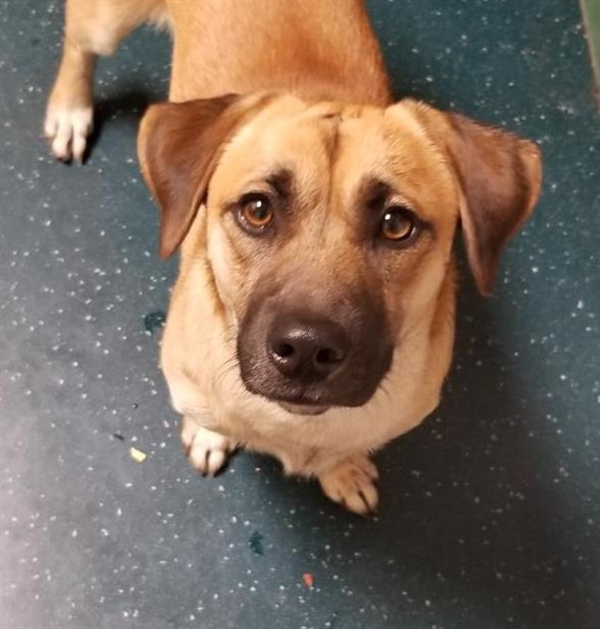 Jax
#453407
Male
7 months
25 lbs.
Adoption Fee: $0.00
How I arrived: I was brought in by my previous owner on August 30, 2018.
At SDHS: Hi friends, I'm Jax! I'm a cute little guy looking for plenty of love! I'm a touch on the bashful side, so it's best to go slow. If you're not afraid of commitment, come meet me today! Don't let this opportunity of a lifetime pass you by!
Why I am the one for you: My Personality Color Code is Blue; meaning I'm Bashful Shy Introverted Timid and Coy!
Color: Tan
Neutered: Yes
San Diego Humane Society
I'm currently located at
Oceanside Campus - Cats/Small Animals
572 Airport Rd. Oceanside, CA 92058
619-299-7012
info@sdhumane.org
Adopt a Pet
http://www.adoptapet.com/
[headlines]
--------------------------------------------------------------
The Finance Marketing Group
Alex Vasilakos, Director of Marketing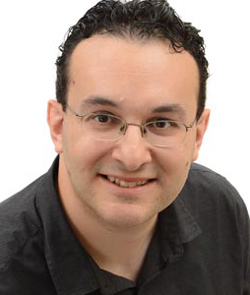 Alex works exclusively with financial services companies but his depth of knowledge and experience can help design and implement long-reaching strategies for businesses across all industries.
Alex entered advertising and marketing in 2003 as the industry landscape shifted from traditional print to digital media. In that time, he has worked with numerous large accounts .in both healthcare and financial services, and has helped small and medium-sized businesses grow and flourish in their respective digital markets. He has won countless awards for creative direction and strategy, and is certified by Google Partners in both AdWords and Analytics.
Alex@financemarketing.com
Office: 518-591-4645x102 / Fax: 518-677-1071
90 State Street, Suite 1500, Albany, NY 12207
[headlines]
--------------------------------------------------------------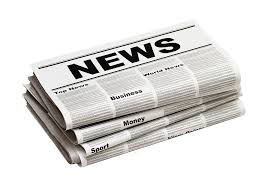 News Briefs----
Funding Circle plans to raise £300m in London IPO
Valuation of peer-to-peer lender expected to rise above £1.5bn
https://www.ft.com/content/7d1eb11c-af43-11e8-8d14-6f049d06439c
5 hottest-selling new vehicles in August:
Nothing but SUVs
https://www.usatoday.com/story/money/cars/2018/09/04/august-auto-sales/1192736002/
Mood is 'pretty dismal' in Poplar Bluff
as nail maker pleads for tariff exemption
https://www.stltoday.com/business/columns/david-nicklaus/mood-is-pretty-dismal-in-poplar-bluff-as-nail-maker/article_c68ed2c0-297c-5573-918b-c0e812595ebb.html


[headlines]
--------------------------------------------------------------


You May Have Missed---
Sit less and move more to avoid these 5 deadly health problems
https://www.timesnownews.com/health/article/sitting-disease-sit-less-and-move-more-to-avoid-these-5-deadly-health-conditions/277911
[headlines]
--------------------------------------------------------------
Catcher Sings the Blues
From the book
That Sweet Diamond
by Paul B. Janeczko, Carole Katchen (Illustrator)
Crouching low, I sing the blues
The aches are now a part of me
Blocking home, I sing the blues
0, the aches are now a part of me
Bruises, bumps, and scrapes
Have worn me down, can't you see?

My knees sing the blues
They sing 'em when I stoop and bend
My knees sing the blues
0, they sing 'em when I stoop and bend
They crunch, crackle, pop
The hurtful noises never end.
My fingers sing the blues
When I grip a ball or make a fist
0, my fingers sing the blues
When I grip a ball or make a fist
The knuckles moan and cry
By fire every one is kissed

Crouching low, I sing the blues
The aches are now a part of me
Blocking home, I sing the blues
0, these aches are now a part of me
Too many bruises, bumps, and scrapes
I'm nothing like I used to be.
No, nothing like I used to be
[headlines]
--------------------------------------------------------------

Sports Briefs---
Khalil Mack says he was 'shocked' by trade from Raiders to Bears
https://www.sfchronicle.com/raiders/article/Khalil-Mack-says-he-was-shocked-by-trade-13200344.php
Huge Colin Kaepernick Nike billboard springs up in SF's Union Square
https://www.sfchronicle.com/sports/ostler/article/Nike-backs-Kaepernick-A-declaration-of-war-13204353.php
Jon Gruden denies Raiders divide on Khalil Mack trade:
Couldn't match 'astronomical' Bears offer
https://www.yahoo.com/sports/jon-gruden-denies-raiders-divide-kahlil-mack-trade-couldnt-match-astronomical-bears-offer-033257202.html
Stephen Carr Won't Be Stopped Short
https://bleacherreport.com/articles/2790962-after-a-childhood-cut-short-stephen-carr-is-now-the-man-in-the-usc-backfield
Patriots' Gronkowski beaming after signing restructured deal
https://www.usatoday.com/story/sports/nfl/2018/09/04/patriots-gronkowski-beaming-after-signing-restructured-deal/37712867/
NFL Power Rankings:
B/R's Expert Consensus Rank for Every Team Entering Week 1
https://bleacherreport.com/articles/2793561-nfl-power-rankings-brs-expert-consensus-rank-for-every-team-entering-week-1
[headlines]
--------------------------------------------------------------


California Nuts Briefs---

San Francisco Bay Area home prices dip below record
as summer slowdown takes hold
https://www.sfchronicle.com/business/networth/article/Bay-Area-home-prices-fall-below-as-summer-13197202.php
Pilot shortage has Cal Fire tankers
sitting on runways during wildfires
https://www.sacbee.com/news/politics-government/the-state-worker/article217586785.html
Trump administration talks of boosting Central Valley
water deliveries. But is it just talk?
http://www.latimes.com/local/lanow/la-me-trump-water-20180902-story.html#nws=mcnewsletter
[headlines]
--------------------------------------------------------------



"Gimme that Wine"

http://www.youtube.com/watch?v=EJnQoi8DSE8
Healdsburg Waterfall House on the market for $4,750,000
https://realestate.blogs.pressdemocrat.com/23245/healdsburg-waterfall-house-on-the-market-for-4750000/
Wine packaging supplier All American Containers
expanding in Sonoma County
https://www.northbaybusinessjournal.com/northbay/sonomacounty/8687043-181/wine-packaging-veritiv-sonoma-construction
North Coast grape growers depend on foreign workers
and machines for annual harvest
https://www.pressdemocrat.com/business/8669341-181/north-coast-grape-growers-depend?artslide=5&slide=GAL&sba=AAS
Wine Prices by vintage
http://www.winezap.com
http://www.wine-searcher.com/
US/International Wine Events
http://www.localwineevents.com/
Leasing News Wine & Spirits Page
http://two.leasingnews.org/Recommendations/wnensprts.htm

[headlines]
----------------------------------------------------------------
This Day in History
1664 - After days of negotiation, the Dutch settlement of New Amsterdam surrendered to the British, who would rename it New York. The citizens of New Amsterdam petitioned Peter Stuyvesant to surrender to the English.
1692 - The first divinity degree conferred in the American colonies was given to Increase Mather, sixth president of Harvard College. Mather received a Doctor of Divinity degree from Harvard under a new charter just granted by William and Mary, the English sovereigns.
1774 - The first assembly of this fore­runner of the US Congress took place at Carpenters' Hall, Philadelphia, PA. Pey­ton Randolph, delegate from Virginia, was elected president. The participants were 44 delegates from 11 colonies. Delegates from Georgia and North Carolina did not attend until later sessions. The Congress adjourned on October 26, 1774, recommending another session to begin on May 10, 1775, in Philadelphia, Pa. Continental Congress's first President Peyton Randolph, resigned on October 22, 1775, to attend the Virginia State Legislature, and his place was taken on the same day by Henry Middleton of South Carolina
1776 - Navy "standardized" uniforms were adopted by the Marine committee. Officers were to have blue coats with red lapels. The sailors were to have green coats and green shirts (if they can be procured), with shirt collars turned back and white waistcoats and breeches edged with green, black gaiters and garters.
1781 - Battle of Virginia Capes: French defeat British, trapping Cornwallis This naval engagement on Chesapeake Bay was fought between a French fleet under Adm. de Grasse, which had Cornwallis bottled up at Yorktown and a British relief fleet under Adm. Thomas Graves. De Grasse drove the British back to New York City, precluding aid to Cornwallis. The British fleet arrived off the Virginia Capes and found 26 French warships in three straggling lines. Rear Adm. Thomas Graves waited for the French to form their battle lines and then fought for 5 days. Outgunned and unnerved, he withdrew to New York. The French had some 37 ships and 29,000 soldiers and sailors at Yorktown while Washington had some 11,000 men engaged. French warships defeated British fleet, trapping Cornwallis in Yorktown.
1804 - In a daring night raid, American sailors under Lieutenant Stephen Decatur, board the captured USS Philadelphia and burned the ship to keep it out of the hands of the Barbary pirates who captured her.
1812 - The Siege of Ft Wayne begins when Chief Winamac's forces attack two soldiers returning from the fort's outhouses.
1833 – George Huntington Hartford (d. 1917) was born in Augusta, ME. headed The Great Atlantic and Pacific Tea Company (A&P) from 1878 to 1917. During this period, A&P created the concept of the chain grocery store and expanded into the country's largest retailer. He joined the firm as a clerk in 1861 and quickly assumed managerial responsibilities. When A&P's founder, George Gilman, retired in 1878, Hartford entered into a partnership agreement and ran the company until the founder's death in 1901. In the settlement of Gilman's estate, Hartford acquired control of the company and ultimately purchased the interests of Gilman's heirs
1836 - Sam Houston was elected president of the Republic of Texas. He was reelected and upon admission of Texas to the United States as the 29th state, he remained president, and then was elected as a Democrat to the Senate, where he served until 1859.
1846 - Birthday of John W. Cromwell (d. 1927), born enslaved at Portsmouth, VA. He became free after his mother, who was manumitted in 1849, purchased and freed his father and siblings. The family settled in Philadelphia, where Cromwell attended the Institute for Colored Youth, a Quaker school. He taught at several schools between 1865 and 1871, in Portsmouth and Norfolk County. Cromwell acquired his law degree at Howard University and likely was the first African American attorney to argue before the Interstate Commerce Commission. He also published and edited the People's Advocate, a weekly newspaper, from 1876 to 1884; established a series of intellectual associations, such as the Negro American Society and the Bethel Literary and Historical Association; and helped found the American Negro Academy. He resumed his career in education in 1899. Cromwell was a strong advocate for industrial and agricultural education, but later came to believe that African American leaders should also seek political solutions to racial problems.
http://docsouth.unc.edu/church/cromwell/bio.html
1846 – Jack Daniels' (d. 1911) birthday at Lynchburg, TN…where else? Because of poor records and fires, this birthday is somewhat in dispute as is the date of the founding of the distillery. Daniels never married and did not have any children. However, he took his nephews under his wing, one of whom was Lemuel "Lem" Motlow (1869–1947). Lem, a son of Jack's sister, Finetta, was skilled with numbers, and was soon doing all of the distillery's bookkeeping. In 1907, due to failing health, Jack Daniel gave the distillery to two of his nephews. Motlow soon bought out the other nephew and went on to operate the distillery for about forty years (interrupted between 1942 and 1946 when the U.S. government banned the manufacture of whiskey due to World War II.
1847 - Western legend and bandit Jesse Woodson James (d. 1882) was born at Centerville (now Kearney), MO. His criminal exploits were glorified and romanticized by writers for Eastern readers looking for stories of Western adventure and heroism. Many of them were women, who never left New York City, and worked for very low wages turning out Western novels. After the Civil War, James and his brother, Frank, formed a group of eight outlaws who robbed banks, stagecoaches and stores. In 1873, the James gang began holding up trains. The original James gang was put out of business September 7, 1876, while attempting to rob a bank at Northfield, MN. Every member of the gang except for the James brothers was killed or captured; pictures of the men in coffins appeared on the front pages of national newspapers. The brothers formed a new gang and resumed their criminal careers in 1879. Two years later, the governor of Missouri offered at $10,000 reward for their capture, dead or alive (that was a considerable amount of money in those days.) On April 3, 1882 at St. Joseph, MO., Robert Ford, a member of the gang, shot 34-year-old Jesse in the back of the head as he was hanging a picture and claimed the reward.
(lower half of http://memory.loc.gov/ammem/today/sep05.html )
1859 - "Our Nig or Sketches From the Life of A Free Black" by Harriet Wilson is published. The first novel published in the US by an African-American woman. Lost to readers for years until reprinted with a critical essay by noted African-American scholar Henry Louis Gates, Jr. in 1983.
http://www.harrietwilsonproject.org/
1863 - United States Foreign Minister to Great Britain, Charles Francis Adams, sends an angry letter to the British government warning that war between the two nations may erupt if it allows two powerful ironclad ships, designed to help the Confederates break the Union naval blockade, to set sail. In the early stages of the war, the British toyed with the idea of recognizing the Confederacy. But Southern hopes of such support were dashed by the end of 1862, when President Lincoln's Emancipation Proclamation converted the war from one of reunification to a war to abolish slavery. British politicians would be hard pressed to explain to the British people why they were forming an alliance with a slave-holding nation. But in 1863, another thorn appeared in the side of Anglo-American relations. Throughout the war, Confederate agents in England acquired ships from British shipyards that were later used in the Confederate navy. This seemed to be in violation of Britain's own Neutrality Act of 1819, which forbade the building, equipping, or arming of warships to be used against any nation with which the British were at peace. During the American Civil War, the British argued that selling ships to the Confederates was not a violation of the law so long as they were not armed. So the Confederacy simply purchased the ships and then took them to another port before adding the armament. Confederate agent James Bulloch contracted the Laird Shipbuilding Company to construct two ironclads with large iron spikes attached to their prows in order to ram wooden Union blockade ships. In the summer of 1863, Union spies delivered the details of their construction to Adams, who then sent a series of angry and threatening letters warning the British of the consequences of allowing the ships to sail. On September 5, Adams concluded a letter to British Foreign Secretary Lord Russell with the words: "It would be superfluous in me to point out to your Lordship that this is war." Adams became a hero in the United States, but the British government had already made the decision to hold the ships in England. A major foreign crisis was averted, and any glimmer of Confederate hope for British recognition vanished.
1867 - The most famous cow town was Abilene, Kansas. In the late 1860's, Abilene was the terminus of the Kansas Pacific Railway. In 1867, Illinois cattleman Joseph Geating McCoy bought the entire town for $2,400 and turned it into a central shipping depot for cattle driven north from rural Texas along the Chisholm Trail. The first rail shipping took place this day in 1867, when 30 Kansas Pacific Railway cars full of Texas longhorns embarked for slaughterhouses in Kansas City and Chicago. The first year, 35,000 head of cattle were shipped through Abilene.
1870 - Three Roman Catholic universities were founded in the United States on this exact same date: St. John's in New York City, Loyola in Chicago, and Canisius in Buffalo, New York.
1873 – One of the original 'captains of industry'…Cornelius Vanderbilt III (d. 1942), was born in NYC. Vanderbilt was an inveterate tinkerer and during his lifetime, he patented more than thirty inventions for improving locomotives and freight cars, including several which brought him a significant royalty income. Some of the most important were a corrugated firebox for locomotives that resulted in a substantial increase in fuel efficiency, a cylindrical styled tank car for the transport of bulk oil, and a revolutionary type of locomotive tender. In addition, on his travels to London and Paris, he saw the potential for adapting their subway systems for New York City and partnered with August Belmont, Jr. to establish the Interborough Rapid Transit Company for the construction of the city's first subway. He also served in the military in the Mexican War and World War I, and he received recognition not only from the US but from France, Belgium, and England.
1874 – Early baseball star and Hall of Famer Nap Lajoie (d. 1959) was born in Woonsocket, RI. He played for the Philadelphia Phillies and the Philadelphia A's (twice), and the Cleveland Naps between 1896 and 1916. He managed the Naps from 1905 through 1909. Lajoie in 1914 joined Cap Anson and Honus Wagner as the only Major Leaguers at the time to record 3,000 career hits. He was elected to the Baseball Hall of Fame in 1937.
1877 - Southern blacks led by Benjamin "Pap" Singleton settle in Kansas.
http://www.tnstate.edu/library/digital/single.htm
1877 - Oglala Sioux chief Crazy Horse is fatally bayoneted by a U.S. soldier after resisting confinement in a guardhouse at Fort Robinson, Nebraska. A year earlier, Crazy Horse was among the Sioux leaders who defeated George Armstrong Custer's Seventh Cavalry at the Battle of Little Bighorn in Montana Territory. The battle, in which 265 members of the Seventh Cavalry, including Custer, were killed, was the worst defeat of the U.S. Army in its long history of warfare with the Native Americans. After the victory at Little Bighorn, U.S. Army forces led by Colonel Nelson Miles pursued Crazy Horse and his followers. His tribe suffered from cold and starvation, and on May 6, 1877, Crazy Horse surrendered to General George Crook at the Red Cloud Indian Agency in Nebraska. He was sent to Fort Robinson, where he was killed.
1881 - Great Michigan Fire: According to Michigan Historical Commission, "Small fires were burning in the forests of the 'Thumb area of Michigan,' tinder-dry after a long, hot summer, when a gale swept in from the southwest. Fanned into an inferno, the fire raged for three days. A million acres were devastated in Sanilac and Huron counties alone. At least 125 persons died, and thousands more were left destitute. The new American Red Cross won support for its prompt aid to the fire victims. This was the first disaster relief furnished by this great organization.
1882 - The First Labor Day parade is held in NYC.
http://memory.loc.gov/ammem/today/sep05.html
1888 - American baseball player-turned-evangelist Billy Sunday, 26, married Helen Thompson, 20. In later years, she became affectionately known as "Ma Sunday," and became his evangelistic campaign advisor. She survived Billy (d.1935) by 22 years.
1895 - African-American George Washington Murray elected to US Congress from South Carolina.
1897 - Birthday of Arthur Charles Nielsen (d. 1980) at Chicago. Marketing research engineer, founder of AC Nielsen Company in 1923. AC Nielsen Company is known for radio and TV audience surveys.
1902 – Movie mogul Darryl F. Zanuck (d. 1977) born at Wahoo, NE. Zanuck fought on both World Wars. He earned three Oscars during his tenure that included writing, producing and head of three studios, and his start rests on the Hollywood Walk of Fame.
1905 - Slyvanus F. Bowser of Fort Wayne, IN, introduced a "self-measuring Gasoline Storage Pump." The design, which was based on Bowser's earlier design for a kerosene pump, consisted of ventilated wooden box containing a 50-gallon metal tank. The gasoline was suction-pumped by hand through a hose. He called it a "gas pump."
1905 - In New Hampshire, the Treaty of Portsmouth, mediated by U.S. President Theodore Roosevelt, ends the Russo-Japanese War.
1906 – Game changer… The first legal forward pass is thrown by Bradbury Robinson of St. Louis University to teammate Jack Schneider in a 22–0 victory over Carroll College (WI).
1912 - Birthday of avant-garde American composer John Cage (d. 1992), at Los Angeles, CA. He pioneered the experimental music and perfor­mance art schools. He used non-traditional instruments such as flower pots and cowbells in innovative situations, such as per­formances governed by chance, in which the I Ching was con­sulted to determine the direction of the performance. In 1978, he was elected to the American Academy of Arts and Sciences, and in 1982, was awarded France's highest honor for cultural contri­butions, Commandeur de I'Ordre des Arts et des Lettres.
1914 - Babe Ruth hit his first, and only minor league, home run as a professional while playing for Providence in the International League, a minor league affiliate of the Boston Red Sox. He also pitched a 9-0, one-hit shutout against Toronto in Toronto.
1921 – Roscoe "Fatty" Arbuckle's party in San Francisco ends with the death of the young actress Virginia Rappe: one of the first Hollywood scandals. Between November 1921 and April 1922, Arbuckle was the defendant in three widely publicized trials for the rape and manslaughter. Rappe had fallen ill at a party hosted by Arbuckle at the St. Francis Hotel in San Francisco in September, 1921; she died four days later. Arbuckle was accused by Rappe's acquaintance of raping and accidentally killing Rappe. After the first two trials, which resulted in hung juries, Arbuckle was acquitted in the third trial and received a formal written statement of apology from the jury. Despite Arbuckle's acquittal, the scandal has mostly overshadowed his legacy as a pioneering comedian. Following the trials, his films were banned and he was publicly ostracized. Although the ban on his films was lifted within a year, Arbuckle only worked sparingly through the 1920s. He later worked as a film director under the alias William Goodrich. He was finally able to return to acting, making short two-reel comedies in 1932 for Warner Bros.
1921 – Jack Valenti (d. 2007) birthday in Houston. Longtime president of the Motion Picture Association of America. During his 38-year tenure in the MPAA, he created the MPAA film rating system (PG13, R, G), and he was generally regarded as one of the most influential pro-copyright lobbyists in the world.
1925 - The temperature at Centerville, AL, soars to 112 degrees to establish a state record. Every reporting station in Alabama was 100 degrees or above that afternoon.
1927 – Paul Volcker born at Cape May, NJ. He was Chairman of the Federal Reserve under Presidents Carter and Reagan from August 1979 to August 1987. He is widely credited with ending the high levels of inflation seen in the United States during the 1970s and early 1980s. He was the chairman of the Economic Recovery Advisory Board under President Obama from February 2009 until January 2011.
1929 - Comedian Bob Newhart was born George Robert Newhart in Oak Brook, IL.
1931 - Birthday of pianist Richie Power (d. 1956), NYC.
http://www.cleveland.oh.us/wmv_news/jazz37.htm
1933 - A hurricane hit Brownsville, TX, killing forty persons and causing 12 million dollars damage.
1937 – Actor William Devane born, Albany, NY. His father was a chauffeur for Governor Franklin D. Roosevelt. He gained acclaim for his role as President Kennedy in a television docudrama, "The Missiles of October" (1974) and blacklisted radio personality John Henry Faulk in the Emmy Award-winning TV movie "Fear on Trial" (1975). He is widely known for his ten years as the ambitious and hardnosed politician-turned-corporate titan Greg Sumner on "Knots Landing." More recently he has appeared as police officer-turned-psychologist Dr. Dix in the Jesse Stone TV mystery movies (2007-15) with Tom Selleck.
1939 - Lester Young records "Lester Leaps In" with Count Basie Kansas City 7.
1940 – Raquel Welch's birthday in Chicago, born Jo Raquel Tejada.
1940 - Duke Ellington records, "In a Mellotone."
1942 – Japan suffers its first defeat in a land war in World War II when its high command orders retreat at the Battle of Milne Bay.
1944 - MERLI, GINO J., Medal of Honor.
Rank and organization: Private First Class, U.S. Army, 18th Infantry, 1st Infantry Division. Place and date: Near Sars la Bruyere, Belgium, 4-5 September 1944. Entered service at: Peckville, Pa. Birth: Scranton, Pa. G.O. No.: 64, 4 August 1945. Citation: He was serving as a machine gunner in the vicinity of Sars la Bruyere, Belgium, on the night of 4-5 1944, when his company was attacked by a superior German force Its position was overrun and he was surrounded when our troops were driven back by overwhelming numbers and firepower. Disregarding the fury of the enemy fire concentrated on him he maintained his position, covering the withdrawal of our riflemen and breaking the force of the enemy pressure. His assistant machine gunner was killed and the position captured; the other 8 members of the section were forced to surrender. Pfc. Merli slumped down beside the dead assistant gunner and feigned death. No sooner had the enemy group withdrawn then he was up and firing in all directions. Once more his position was taken and the captors found 2 apparently lifeless bodies. Throughout the night Pfc. Merli stayed at his weapon. By daybreak the enemy had suffered heavy losses, and as our troops launched an assault, asked for a truce. Our negotiating party, who accepted the German surrender, found Pfc. Merli still at his gun. On the battlefield lay 52 enemy dead, 19 of whom were directly in front of the gun. Pfc. Merli's gallantry and courage, and the losses and confusion that he caused the enemy, contributed materially to our victory .
1945 – The Cold War begins…Igor Gouzenko, a Soviet embassy clerk, defects to Canada, exposing Soviet espionage in North America.
1946 - Jazz and R&B singer, drummer, and bandleader Buddy Miles (d. 2008) was born in Omaha, NE.
1950 - Baptist Bible College was founded in Springfield, MO, under auspices of the Baptist Bible Fellowship. With an enrollment of over 2,000, it is today one of the largest Bible colleges in America.
1950 - Hurricane Easy produced the greatest 24-hour rainfall in U.S. weather records. The hurricane deluged Yankeetown, on the upper west coast of Florida, with 38.7 inches of rain.
1950 - KAUFMAN, LOREN R., Medal of Honor.
Rank and organization: Sergeant First Class, U.S. Army, Company G, 9th Infantry Regiment. Place and date: Near Yongsan, Korea, 4 and 5 September 1950. Entered service at: The Dalles, Oregon. Born: 27 July 1923, The Dalles, Oregon. G.O. No.: 61, 2 August 1951. Citation: Sfc. Kaufman distinguished himself by conspicuous gallantry and intrepidity above and beyond the call of duty in action. On the night of 4 September the company was in a defensive position on 2 adjoining hills. His platoon was occupying a strong point 2 miles away protecting the battalion flank. Early on 5 September the company was attacked by an enemy battalion and his platoon was ordered to reinforce the company. As his unit moved along a ridge it encountered a hostile encircling force. Sfc. Kaufman, running forward, bayoneted the lead scout and engaged the column in a rifle and grenade assault. His quick vicious attack so surprised the enemy that they retreated in confusion. When his platoon joined the company he discovered that the enemy had taken commanding ground and pinned the company down in a draw. Without hesitation Sfc. Kaufman charged the enemy lines firing his rifle and throwing grenades. During the action, he bayoneted 2 enemies and seizing an unmanned machine gun, delivered deadly fire on the defenders. Following this encounter the company regrouped and resumed the attack. Leading the assault he reached the ridge, destroyed a hostile machine gun position, and routed the remaining enemy. Pursuing the hostile troops he bayoneted 2 more and then rushed a mortar position shooting the gunners. Remnants of the enemy fled to a village and Sfc. Kaufman led a patrol into the town, dispersed them, and burned the buildings. The dauntless courage and resolute intrepid leadership of Sfc. Kaufman were directly responsible for the success of his company in regaining its positions, reflecting distinct credit upon himself and upholding the esteemed traditions of the military service.
1952 - McLAUGHLIN, ALFORD L., Medal of Honor.
Rank and organization: Private First Class, U.S. Marine Corps Company L, 3d Battalion, 5th Marines, 1st Marine Division (Rein.) Place and date: Korea, 4 and 5 September 1952. Entered service at: Leeds, Ala. Born: 18 March 1928, Leeds, Ala. Citation: For conspicuous gallantry and intrepidity at the risk of his life above and beyond the call of duty while serving as a machine gunner of Company L, in action against enemy aggressor forces on the night of 4-5 September 1952. Volunteering for his second continuous tour of duty on a strategic combat outpost far in advance of the main line of resistance, Pfc. McLaughlin, although operating under a barrage of enemy artillery and mortar fire, set up plans for the defense of his position which proved decisive in the successful defense of the outpost. When hostile forces attacked in battalion strength during the night, he maintained a constant flow of devastating fire upon the enemy, alternately employing 2 machineguns, a carbine, and hand grenades. Although painfully wounded, he bravely fired the machineguns from the hip until his hands became blistered by the extreme heat from the weapons and, placing the guns on the ground to allow them to cool, continued to defend the position with his carbine and grenades. Standing up in full view, he shouted words of encouragement to his comrades above the din of battle and, throughout a series of fanatical enemy attacks, sprayed the surrounding area with deadly fire, accounting for an estimated 150 enemy dead and 50 wounded. By his indomitable courage, superb leadership, and valiant fighting spirit in the face of overwhelming odds, Pfc. McLaughlin served to inspire his fellow marines in their gallant stand against the enemy and was directly instrumental in preventing the vital outpost from falling into the hands of a determined and numerically superior hostile force. His outstanding heroism and unwavering devotion to duty reflect the highest credit upon himself and enhance the finest traditions of the U.S. Naval Service.
1952 - BENFOLD, EDWARD C., Medal of Honor.
Rank and organization: Hospital Corpsman Third Class, U.S. Navy, attached to a company in the 1st Marine Division. Place and date: Korea, 5 September 1952. Entered service at: Philadelphia, Pa. Born: 15 January 1931, Staten Island, N.Y. Citation: For gallantry and intrepidity at the risk of his life above and beyond the call of duty while serving in operations against enemy aggressor forces. When his company was subjected to heavy artillery and mortar barrages, followed by a determined assault during the hours of darkness by an enemy force estimated at battalion strength, HC3c. Benfold resolutely moved from position to position in the face of intense hostile fire, treating the wounded and lending words of encouragement. Leaving the protection of his sheltered position to treat the wounded when the platoon area in which he was working was attacked from both the front and rear, he moved forward to an exposed ridge line where he observed 2 marines in a large crater. As he approached the 2 men to determine their condition, an enemy soldier threw 2 grenades into the crater while 2 other enemy charged the position. Picking up a grenade in each hand, HC3c Benfold leaped out of the crater and hurled himself against the on-rushing hostile soldiers, pushing the grenades against their chests and killing both the attackers. Mortally wounded while carrying out this heroic act, HC3c. Benfold, by his great personal valor and resolute spirit of self-sacrifice in the face of almost certain death, was directly responsible for saving the lives of his 2 comrades. His exceptional courage reflects the highest credit upon himself and enhances the finest traditions of the U.S. Naval Service. He gallantly gave his life for others.
1952 - GARCIA, FERNANDO LUIS, Medal of Honor.
Rank and organization: Private First Class, U.S. Marine Corps, Company I, 3d Battalion, 5th Marines, 1st Marine Division (Rein.). Place and date: Korea, 5 September 1952. Entered service at: San Juan, P.R. Born: 14 October 1929, Utuado, P.R. Citation: For conspicuous gallantry and intrepidity at the risk of his life above and beyond the call of duty while serving as a member of Company I, in action against enemy aggressor forces. While participating in the defense of a combat outpost located more than 1 mile forward of the main line of resistance during a savage night attack by a fanatical enemy force employing grenades, mortars, and artillery, Pfc. Garcia, although suffering painful wounds, moved through the intense hail of hostile fire to a supply point to secure more hand grenades. Quick to act when a hostile grenade landed nearby, endangering the life of another marine, as well as his own, he unhesitatingly chose to sacrifice himself and immediately threw his body upon the deadly missile, receiving the full impact of the explosion. His great personal valor and cool decision in the face of almost certain death sustain and enhance the finest traditions of the U.S. Naval Service. He gallantly gave his life for his country.
1955 - Top Hits
"Rock Around the Clock" - Bill Haley & His Comets
"The Yellow Rose of Texas" - Mitch Miller
"Autumn Leaves" - Roger Williams
"I Don't Care" - Webb Pierce
1956 - Elvis Presley surprises his mother with a gift of a pink Cadillac. The car will remain in the Presley family and eventually goes on display at Graceland.
1956 - Johnny Cash hit the record charts running with "I Walk the Line". Cash's debut hit song climbed to #17 on the pop music charts.
1957 - Jack Kerouac's "On the Road," depicting a generation of restless spirits, is published. "Regarded as the foundation text for the Beat movement, the book was written on a single scroll of paper, made up of 12-foot long sheets of tracing paper taped together and fed through a typewriter continuously, so Kerouac would not have to pause his train of thought. He wrote in fits of inspiration that lasted for days, fueled by amphetamine binges and lack of sleep. The entire process took 20 days and ended with a single spaced, 120-foot long scroll."
1958 - Martin Luther King is arrested in an Alabama protest for loitering and fined $14 for refusing to obey police.
1960 - Annette Funicello's "Pineapple Princess" entered the Billboard Pop chart, where it will reach #11.
1960 - Cassius Clay of Louisville, KY won the gold medal in light heavyweight boxing at the Olympic Games in Rome, Italy. Clay would later change his name to Muhammad Ali and become one of the great boxing champions in history. In 1996, at the Olympic Games in Atlanta, GA, Muhammad Ali was given the honor of lighting the Olympic flame.
1961 - President John F. Kennedy signed the skyjacking law enacted by Congress. It made hijacking punishable by death or not less than 20 years imprisonment. Carrying a concealed or dangerous weapon was subject to a fine of $42,000 or imprisonment of not more than one year, or both. It did not provide for inspection of carry-on baggage, or persons, or any other implementation except for making it against the law. It was in reaction to a string of hijackings that followed the May 1, 1961 hijacking of an airplane by gun and knife to Havana. The press called them "skyjackings" and thus a new word was also born.
1963 - Top Hits
"My Boyfriend's Back" - The Angels
"Hello Mudduh, Hello Fadduh!" - Allan Sherman
"Blowin' in the Wind" - Peter, Paul & Mary
"Ring of Fire" - Johnny Cash
1964 - The Animals' "House of the Rising Sun" made it to #1. It stayed at the top until it was replaced three weeks later by Roy Orbison's "Oh, Pretty Woman". Orbison's smash was just entering the pop charts on this day, for a 14-week run.
1964 - "And I Love Her" by The Beatles peaks at #12 on the pop singles chart while "If I Fell" peaks at #53.
1964 - Manfred Mann's "Do Wah Diddy Diddy" is released.
1965 - San Francisco Examiner writer Michael Fallon applies the term "hippie" to the SF counterculture in an article about the Blue Unicorn coffeehouse where LEMAR (Legalize Marijuana) and the Sexual Freedom League meet, declares the Beat movement is alive in the Haight-Ashley district as rents were cheap compared to the rest of the city and many
lived in the same flat, sleeping on the floor in groups. Actually, "Hippie"
was a derogatory term to describe a "would be" hipster, a slang
used in Harlem, New York. It primarily referred to white "would be" hipsters who tried to be "black and hip," but were not. They were called "hippies."
http://www.journalofantiques.com/May02/featuremay02.htm
http://wild-bohemian.com/named.htm
1965 - The Rolling Stones fly to Los Angeles to record "Get Off My Cloud" and other tunes.
1966 - Labor Day opening of Martha and The Vandellas at the San Francisco Fillmore Auditorium.
1968 - John Lennon takes a plane to Germany to begin filming his first and only major movie role, appearing as "Pvt. Gripweed" in director Richard Lester's latest movie, the WWI satire "How I Won the War." While filming, Lennon is quite taken with the "granny glasses" his character uses, and begins to wear them upon returning home, resulting in a major piece of his visual iconography.
1969 - Lt. William Calley is charged with six specifications of premeditated murder in the death of 109 Vietnamese civilians at My Lai in March, 1968. Calley, a platoon leader in Charlie Company, 1st Battalion, 20th Infantry, 11th Infantry Brigade (Light) of the 23rd (Americal) Division, had led his men in a massacre of Vietnamese civilians, including women and children, at My Lai 4, a cluster of hamlets that made up Son My village in Son Tinh District in Quang Ngai Province in the coastal lowlands of I Corps Tactical Zone on March 16, 1968. The company had been conducting a search and destroy mission as part of the yearlong Operation Wheeler/Wallowa (November 1967 through November 1968). In search of the 48th Viet Cong (VC) Local Force Battalion, the unit entered Son My village but found only women, children, and old men. Frustrated by unanswered losses due to snipers and mines, the soldiers took out their anger on the villagers, indiscriminately shooting people as they ran from their huts and systematically rounding up the survivors, allegedly leading them to nearby ditch where they were executed. Reportedly, the killing was only stopped when Warrant Officer Hugh Thompson, an aero-scout helicopter pilot landed his helicopter between the Americans and the fleeing South Vietnamese, confronting the soldiers and blocking them from further action against the villagers. The incident was subsequently covered up, but eventually came to light a year later.
1970 - Estimated 6" of rainfall, Bug Point, Utah (state record)
1970 - Joe Cocker's "Mad Dogs and Englishmen" enters the LP charts.
1971 - Top Hits
"Uncle Albert/Admiral Halsey" - Paul & Linda McCartney
"Smiling Faces Sometimes" - The Undisputed Truth
"Spanish Harlem" - Aretha Franklin
"Easy Loving" - Freddie Hart
1972 - Roberta Flack and Donny Hathaway won a gold record for their duet, "Where is the Love." The song got to number five on the pop music charts and was one of two songs that earned gold for the duo. The other was "The Closer I Get To You" (1978).
1975 - Lynette A. "Squeaky" Fromme, a follower of convicted murderer Charles Manson, attempted to shoot President Gerald Ford. On September 22 of the same year, another attempt on Ford's life occurred when Sara Jane Moore shot at him.
1975 - Strong winds reduced visibilities to near zero in blowing dust resulting in a 22-car chain reaction accident on Interstate 10 near Toltec, AZ. Two persons were killed, and 14 others were injured.
1976 - During Jerry Lewis' annual Labor Day Telethon on NBC-TV, musical guest Frank Sinatra announces that he's brought a friend along -- and produces Dean Martin, Lewis' former comedy partner, who had not spoken to him since the duo's dissolution twenty years earlier. The tearful crowd erupts in laughter when Lewis greets Martin with, "So, you working?"
1976 - No. 1 Billboard Pop Hit: "(Shake, Shake, Shake) Shake Your Booty," KC & the Sunshine Band.
1978 - The Camp David Accords negotiations began at Camp David, MD. The peace treaty was signed by President Anwar El Sadat of Egypt and Israeli Prime Minister Menachem Begin on 17 September 1978, following thirteen days of secret negotiations. The two framework agreements were signed at the White House and were witnessed by President Jimmy Carter.
1979 - Top Hits
"My Sharona" - The Knack
"After the Love Has Gone" - Earth, Wind & Fire
"Don't Bring Me Down" - Electric Light Orchestra
"Heartbreak Hotel" - Willie Nelson & Leon Russell
1979 - Anne Myers, All-American basketball player from UCLA, made history by signing a contract with the Indiana Pacers of the NBA, the first woman to do so. Meyers worked out with the team throughout training camp but was cut before the season began.
1981 - "Stop Draggin' My Heart Around" by Tom Petty and Stevie Nicks peaks at #3 on the singles chart; The Greg Kihn Band's "The Breakup Song (They Don't Write 'Em)" peaks at #15 and Foreigner's "Urgent" peaks at #4.
1983 - Originally, this PBS news show was called "The MacNeil-Lehrer Report" and was on every weeknight for a half hour starting in 1976. Robert MacNeil and Jim Lehrer were joined by Charlayne Hunter-Gault and Judy Woodruff. In 1983, the show was expanded to an hour and became TV's first regularly scheduled daily hour news show. The show has been praised for its depth and objectivity. In 1995, Robert MacNeil retired and the show was retitled "The News Hour with Jim Lehrer."
1986 - Dire Straits' "Money For Nothing" wins and MTV award for Best Video.
1987 - "American Bandstand" was cancelled after 30 years on the air, ending one of television's longest-running shows. It was hosted from 1956 until its final season by Dick Clark who also served as producer. When, for the 1986–87 season, ABC reduced Bandstand from a full hour to 30 minutes; at Clark's request, the 2,751st and final ABC installment aired on September 5, 1987. A cable version of the show aired briefly in 1989 but was quickly cancelled. Who remembers running home from school to watch the show in the afternoon?
1987 - Top Hits
"La Bamba" - Los Lobos
"I Just Can't Stop Loving You" - Michael Jackson with Siedah Garrett
"Only in My Dreams" - Debbie Gibson
"She's Too Good to Be True" – Exile
1988 - Five days of heavy rain commenced in west central Florida. Up to 20 inches of rain in four days resulted in extensive urban flooding, and evacuation of 1000 homes. Flooding claimed four lives, and caused more than five million dollars property damage.
1991 - R.E.M. wins 5 MTV Video Music awards, including video of the year for "Losing My Religion."
1996 – Hurricane Fran batters Cape Fear, NC and the Outer Banks as a category 3 storm with 115 mph sustained winds, causes over $3 billion in damage and kills 27 people.
1997 - Space Milestone: Voyager I was launched, setting a new distance record when, after more than 20 years in space, it reached 6.5 billion miles from Earth.
1989 - Chris Evert's tennis career came to an end in the quarterfinals of the US Open when she was defeated, 7-6, 6-2 by Zina Garrison.
1998 - Aerosmith's "I Don't Want to Miss a Thing" debuted at #1 on U.S. music charts. The song, from the movie, "Armageddon", was the first single by Aerosmith to reach number one. It stayed at the top through the entire month of September.
2007 - Unknown at the time, Bob Sheppard works his last game at Yankee Stadium, a task he has performed over 4,500 times since becoming the team's P.A. announcer in 1951. The 96-year old 'Voice of God' is replaced by his longtime sub Jim Hall and Paul Olden, who will fill the position when the team moves to the new ballpark in 2009.
2010 - Bill Mazeroski looks on, on his 64th birthday, as four of his Pirates teammates unveil a 14-foot, 2,000-pound statue commemorating his walk-off home run in Game 7 of the 1960 World Series. The work includes an actual section of the left-center field wall over which the second baseman homered at the 406' mark off Yankee hurler Ralph Terry in the Pirates' 10-9 victory.
2012 – For the first time, a browsable, analyzable overview of four million functional elements of the human genome discovered to date, are available to the public in "The Encyclopedia of DNA Elements."

*** Randolph, Peyton (1721-1775), was an American lawyer who served as president of both the First and the Second Continental Congresses in 1774 and 1775. Those two meetings of colonial leaders at first sought fair treatment from Britain for the American Colonies but eventually declared independence. Randolph himself held moderate political views. He persuaded extreme patriots and those with more cautious views to work together. Randolph was born in Williamsburg into one of Virginia's most respected families. He graduated from the College of William and Mary and then studied law at the Inns of Court in London. In 1748, Randolph became attorney general of Virginia. That year, he won election to the House of Burgesses, Virginia's legislature. In 1766, he became Speaker of the House. The British governor of Virginia dissolved the House of Burgesses in 1774. Its members then met in a series of revolutionary conventions. Randolph was elected to preside over the conventions in 1774 and 1775. He headed Virginia's delegates to the First and Second Continental Congresses. He was elected as the first president of both meetings. He died in October 1775, five months after the Second Continental Congress began.
http://www.history.org/almanack/people/bios/biorapey.cfm
-------------------------------------------------------------

SuDoku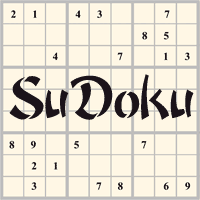 The object is to insert the numbers in the boxes to satisfy only one condition: each row, column and 3x3 box must contain the digits 1 through 9 exactly once. What could be simpler?
http://leasingnews.org/Soduku/soduko-main.htm
--------------------------------------------------------------

Daily Puzzle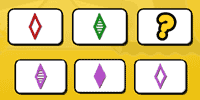 How to play:
http://www.setgame.com/set/puzzle_frame.htm
Refresh for current date:
http://www.setgame.com/set/puzzle_frame.htm
--------------------------------------------------------------


http://www.gasbuddy.com/
http://www.gasbuddy.com/GB_Map_Gas_Prices.aspx
http://www.gasbuddy.com/GB_Mobile_Instructions.aspx
--------------------------------------------------------------

Weather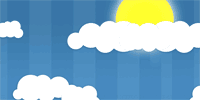 See USA map, click to specific area, no commercials
--------------------------------------------------------------

Traffic Live---
Real Time Traffic Information
You can save up to 20 different routes and check them out with one click,
or type in a new route to learn the traffic live
--------------------------------