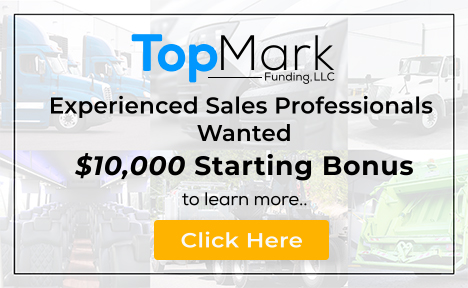 Monday, September 9, 2019


Today's Leasing News Headlines
Position Wanted – Collections
Prefers Long Island, NY - but Open
Leasing News Top Stories
September 3 - September 5
Solid Reasons for Growing the Sales Organization for 2020
Sales Makes it Happen---by Steve Chriest
Companies who notify lessee in advance of lease expiration
Updated
Leasing Industry Ads---Help Wanted
Now Hiring
What is the Interviewer Looking For?
Career Crossroad---By Emily Fitzpatrick/RII
Channel Partners, August 2019: 20 Recent Transactions
Business Type/FICO/TIB/Annual Revenue/Funding Amt/Term
The $86 Trillion World Economy in One Chart
www.visualcapitalist.com
FDIC-Insured Institutions Report Net Income
of $62.6 Billion in Second Quarter 2019
Siberian Husky/Mix
Bend, Oregon Adopt-a-Dog
50 Top Exhibitors AACFB Commercial Financing Expo
September 19-20, Gaylord Palms Resort, Orlando, FL
News Briefs---
Trucking suffers largest monthly job loss since April 2018
a loss of 4,500 jobs in August
Jerome Powell paints rosy picture of US economy
hours after Trump disses him
Stripe Ventures into Merchant Cash Advance Financing
By Sean Murray, deBanked
European aviation safety agency sets strict demands
for Boeing 737 MAX return to flight
By failing to hold the Big Four accountable for audit deficiencies
the board is putting all Americans' financial futures in jeopardy

Broker/Funder/Industry Lists | Features (wrilter's columns)
Top Ten Stories Chosen by Readers | Top Stories last six months
www.leasingcomplaints.com (Be Careful of Doing Business)
www.evergreenleasingnews.org
Leasing News Icon for Android Mobile Device

You May have Missed---
Poem
Sports Brief----
California Nuts Brief---
"Gimme that Wine"
This Day in History
SuDoku
Daily Puzzle
GasBuddy
Weather, USA or specific area
Traffic Live----
######## surrounding the article denotes it is a "press release," it was not written by Leasing News nor has the information been verified. The source noted. When an article is signed by the writer, it is considered a "byline." It reflects the opinion and research of the writer.


Please send a colleague and ask them to subscribe. We are free
Email kitmenkin@leasingnews.org and in subject line: subscribe

[headlines]
--------------------------------------------------------------
Position Wanted – Collections
Prefers Long Island, NY - but Open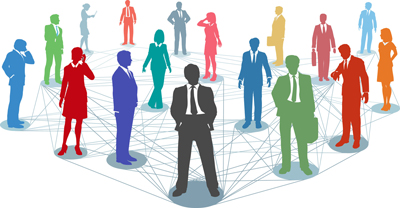 Each Week Leasing News is pleased, as a service to its readership, to offer completely free ads placed by candidates for jobs in the industry. Each ad is limited to (100) words and ads repeat for up to 6 months unless the candidate tells us to stop. Your submissions should be received here by the end of each week.

Senior level Credit, Collections and Risk Management professional with demonstrated competencies in portfolio management, credit analysis/underwriting, collections and risk management. Equally comfortable with leases and loans, detail-oriented with proven abilities to transform teams into high performance units through coaching, training and motivational techniques. My preference is to work on Long Island, NY, but everything is negotiable. jbsullivan46@gmail.com Resume

[headlines]
--------------------------------------------------------------
Leasing News Top Stories
September 3 - September 5
(Stories most opened by readers)
(1) Alert!
California Department of Business Oversight Warning
http://leasingnews.org/archives/Sep2019/09_03.htm#alert
(2) Scott Wheeler, CLFP, Compensation Survey Results
Originator's Incomes/Production/Full Report
http://leasingnews.org/archives/Sep2019/09_05.htm#wheeler
(3) New Hires/Promotions in the Leasing Business
and Related Industries
http://leasingnews.org/archives/Sep2019/09_05.htm#hires
(4) 26 Cars Americans Don't Want to Buy
Sales Down/Average Days on Lot Up
https://247wallst.com/special-report/2019/03/11/cars-americans-dont-want-to-buy-4/2/
(5) NewLane Finance
Joins Funder List "A," "Funders Looking for Broker Business
Companies who notify lessee in advance of lease expiration
http://leasingnews.org/archives/Sep2019/09_03.htm#newlane
(6) How Do I Find Out Why I Was Not Hired?
Career Crossroad---By Emily Fitzpatrick/RII
http://leasingnews.org/archives/Sep2019/09_03.htm#crossroad
(7) 2020 Porsche Taycan arrives with up to 750 hp.
$150,900 base price
https://www.cnet.com/roadshow/news/2020-porsche-taycan-official-debut-price/
(8) 25 Cities Where the Middle Class Can No Longer Afford Housing
spending 30% + income on housing are housing cost burdened
https://247wallst.com/special-report/2019/08/28/cities-where-the-middle-class-can-no-longer-afford-housing/4/
(9) Most expensive cars to insure
https://247wallst.com/special-report/2019/06/12/25-most-expensive-cars-to-insure-2/2/
(10) Nora Wants to go to the Leasing Conference in Palm Springs
San Francisco Valley Leasing by Christopher Menkin
http://leasingnews.org/archives/Sep2019/09_05.htm#sf
[headlines]
--------------------------------------------------------------
Solid Reasons for Growing the Sales Organization for 2020
Sales makes it Happen---by Steve Chriest
Summary: Perhaps the biggest reason for digging in and planning for expansion of the sales team now is the fact that your peers are making plans to expand their businesses.
It has taken more time than we might have wished, but many CFOs now are loosening the purse strings and preparing for solid growth in 2020. Recent credible surveys find that many CFOs are not afraid of talk about a recession, want to work smarter and will spend to do so, according to CFO magazine.
CFOs are sitting on hordes of cash, and many said that they plan to put their cash to work to fuel growth and shareholder returns, not to mention hefty bonuses for exceptional performance. Some like Apple have borrowed more due to the low rates available (they have billions of dollars in cash).
Besides a newfound cautious optimism among CFOs, the recovery of capital markets portends a strong growth of initial public offerings and the use of dirt cheap debt to finance Financial Technology, Advertising, and investments in business operations and equipment. In addition, private sources for debt and equity are looking to make investments.
Growing the sales organization to meet the opportunities for increased business in 2020 appears to be a business imperative. Success, in my opinion, will require not so much a reliance on wisdom of the past as it will on a new, comprehensive and strategic approach to improving sales performance and scaling the sales organization to meet the needs of customers who themselves are in the midst of expanding business operations.
If ever there was a time to upgrade the skills of the sales team and arm them with effective tools for engaging capable and increasingly well-financed competitors from all corners of the globe, this appears to be the time. I believe it will be time well spent, unless some unforeseen major disruption ruins the prognosis for growth in 2020.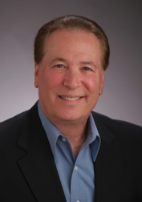 Steve Chriest is the CEO of Open Advance and author of "Selling to the E-Suite, The Proven System for Reaching and Selling Senior Executives and Business Acumen 101." He is about to announce a major project he will be raising funds to bring to fruition.
He is also the author of Selling "The E-Suite, The Proven System for Reaching and "Selling Senior Executives" and "Profits and Cash – The Game of Business." He is the past president and founder of a major leasing company. He produces video and radio blogs, as well as continuing as a columnist for Leasing News since 2005. He is also a long time personal friend that I have known for over 35 years, maybe longer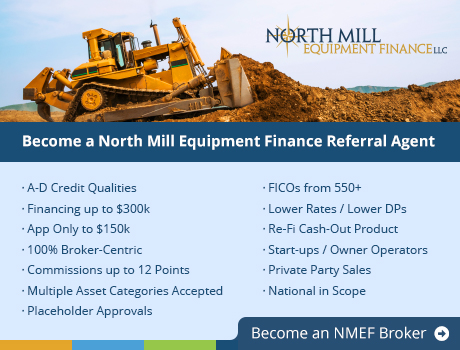 [headlines]
--------------------------------------------------------------
Companies who notify lessee in advance of lease expiration
Updated
These companies do not use language to confuse or deceive, resulting in an automatic continuation of the lease for an additional twelve months of payments. They do not invoke the twelve months on a $1.00 purchase option or an Equipment Finance Agreement.
In its editorial of June 30, 2011, Leasing News recommended that the equipment lessor send a certified letter with return receipt; however, at this time, the acceptance of the word of the president of the company will be accepted until proven otherwise.

http://leasingnews.org/archives/Jun2011/6_30.htm#editorial


American Leasefund, Inc.
BancLease Acceptance Corporation
Bankers Capital
Equipment Finance
Black Rock Capital
BSB Leasing
Calfund
Capital Technology & Leasing, LLC
Cobra Capital, LLC
Dakota Financial, LLC
Direct Capital
eLease
Financial Pacific Leasing
First Midwest Equipment Finance
Forum Financial Services, Inc.
Gonor Funding
GreatAmerica Financial
Innovative Lease Services, Inc.


Lease-$mart
Madison Capital
Macrolease Corporation
Manufacturer's Lease Plans, Inc
(Microfinancial)/TimePayment
Navitas Lease Corp.
NewLane Finance
Northwest Leasing Company
P&L Capital Corporation
Pacifica Capital
Padco Financial Services
Pawnee Leasing Corporation
Southern California Leasing, Inc
Specialty Funding, Albuquerque, New Mexico
Standard Professional Services, LLC
TEAM Funding Solutions
Full Article:
http://leasingnews.org/Pages/lease_expiration.html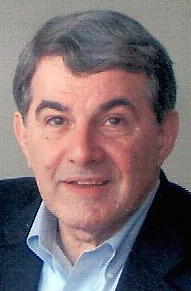 Ralph Mango

Editor/writer of diverse business content: business plans, policy/process, and training. GM delivers results above plan.
Associate Editor Leasing News, responsible for proofreading and editing each news edition, as well as contributing content.
Available for Projects
ralphmango@hotmail.com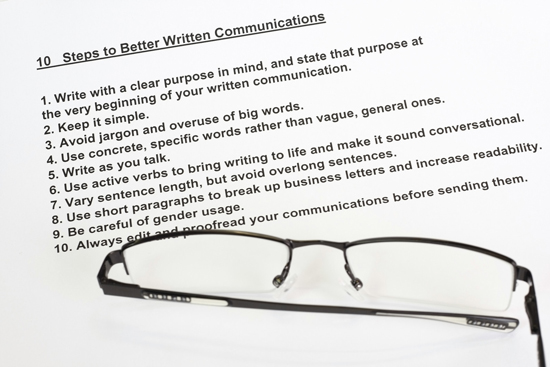 [headlines]
--------------------------------------------------------------
Help Wanted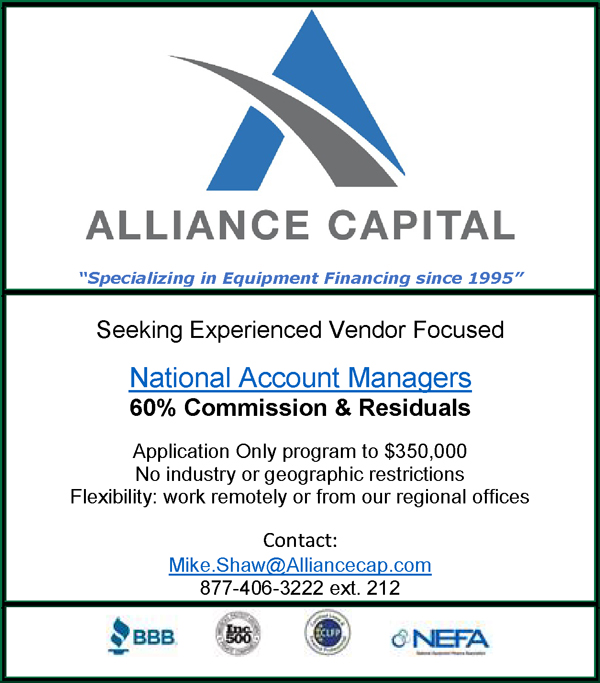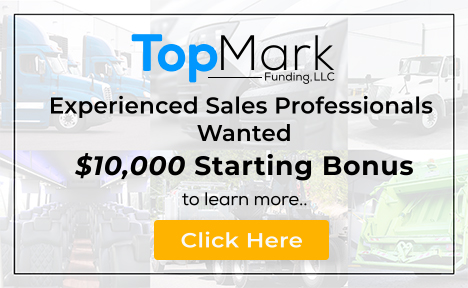 [headlines]
--------------------------------------------------------------
What is the Interviewer Looking For?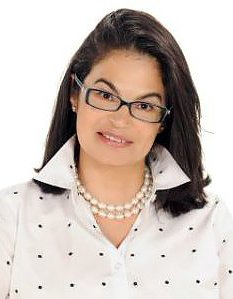 Career Crossroad---By Emily Fitzpatrick/RII
Remember being able "to do" the job is only a part of the interview process.
Interviewers will ask you dozens of searching questions that test your confidence, poise, and desirable personality trains. They may be tracking if you contradict yourself and if are able to think on your feet. The interviewer will make a decision based on some main areas:
How can you contribute to the company/department?
Will you complement or disrupt the department?
Are you willing to take the extra step?
Are you manageable?
Are your comp requirements in line with the market?
And of course, does he believe you can do the job?
The interviewer will be looking for a pattern in your replies in order to find certain traits.
You will fail if you:
If you don't listen to the questions (let the interviewer "lead" the interview)
If you annoy the interviewer by answering a question that was not asked
If you provide superfluous information (keep your answers brief, thorough and to the point)
You must be prepared to answer an array of questions that have value and relevance to the employer, for example:
Why do you want to work here
What can you do for us that someone else cannot do?
What is your greatest weakness?
Again, listen to the question and answer it only. Don't try to do the job for the interviewer. Don't try to outguess what they are looking for or want. Keep it simple…
Emily Fitzpatrick
Sr. Recruiter
Recruiters International, Inc.
Phone: 954-885-9241
Cell: 954-612-0567
emily@riirecruit.com

Invite me to connect on LinkedIn
www.linkedin.com/pub/emily-fitzpatrick/4/671/76
Also follow us on Twitter #RIIINFO

Career Crossroads Previous Columns
http://www.leasingnews.org/Conscious-Top%20Stories/crossroad.html

[headlines]
-------------------------------------------------------------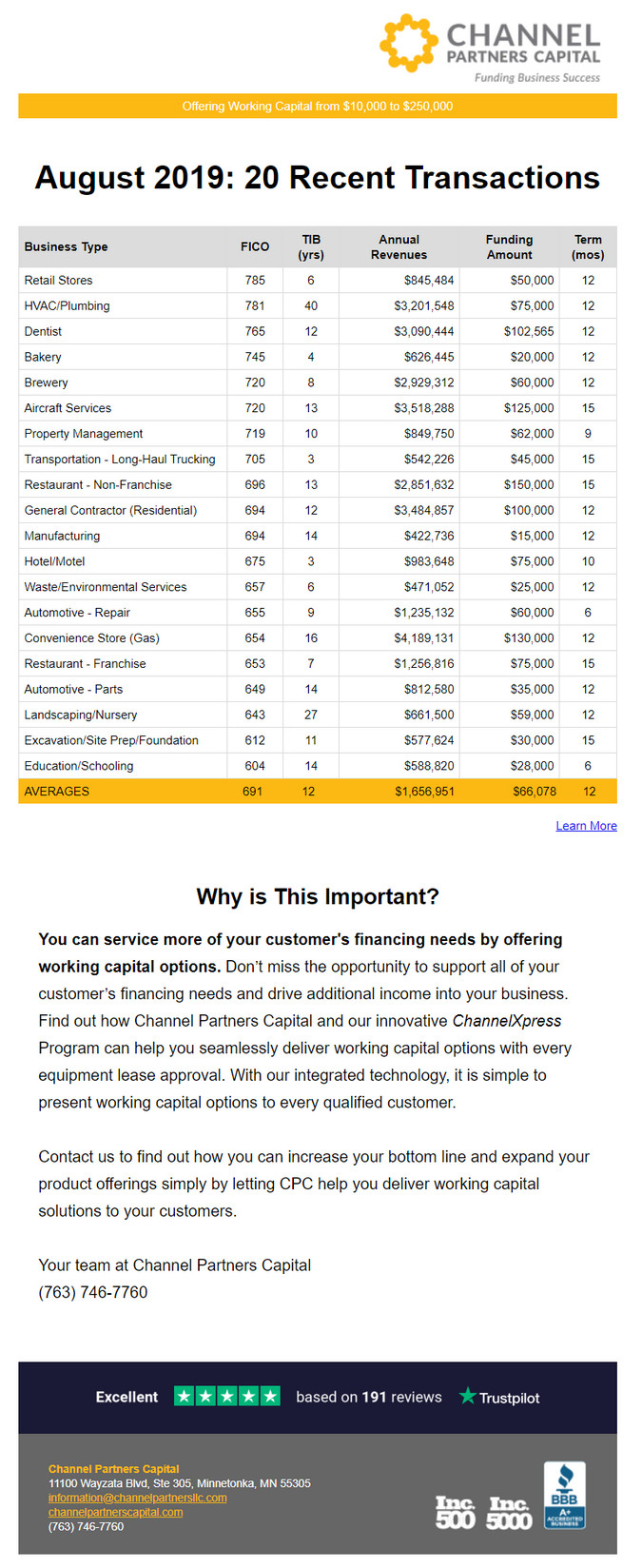 [headlines]
-------------------------------------------------------------
The $86 Trillion World Economy in One Chart
www.visualcapitalist.com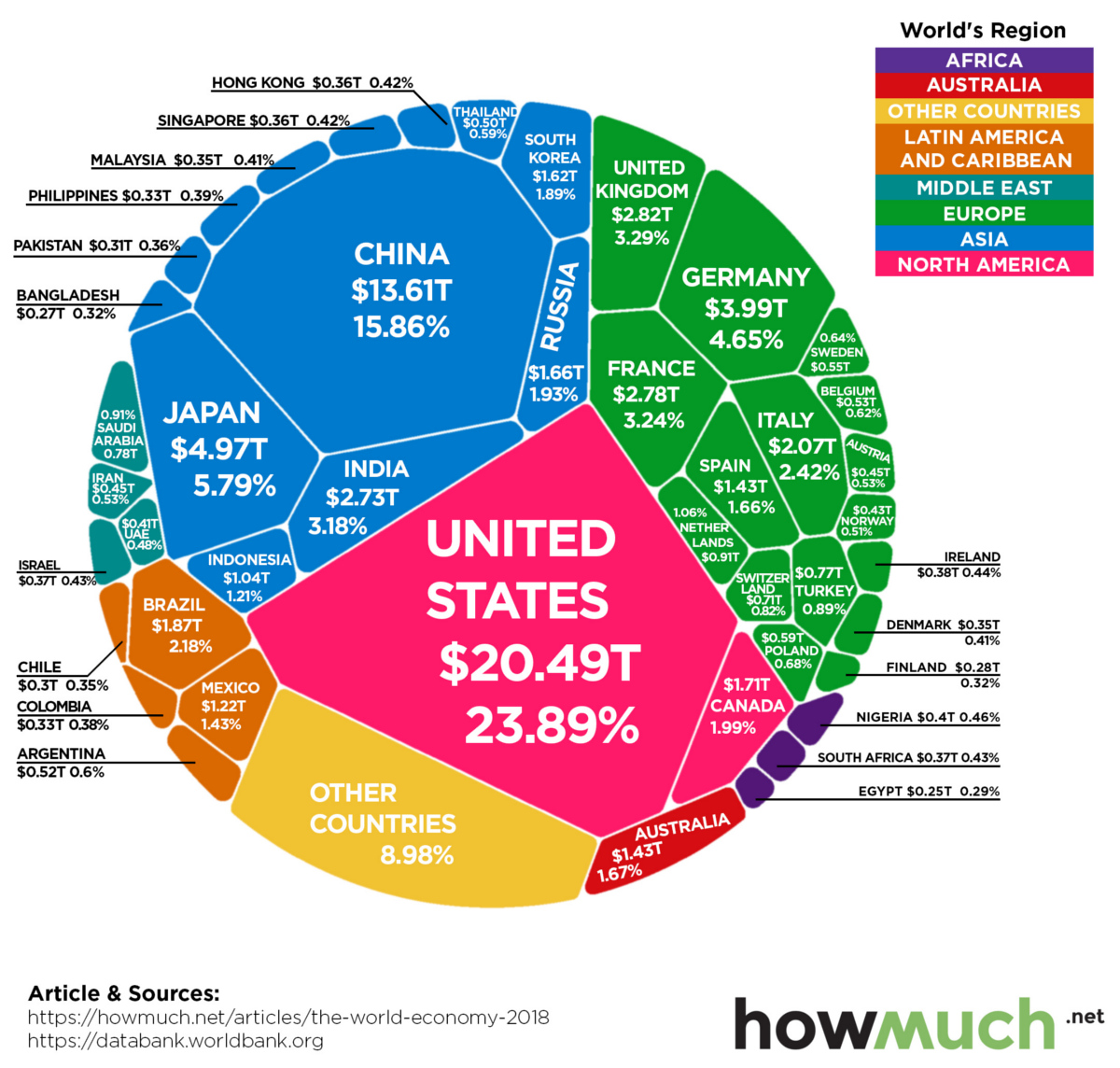 [headlines]
-------------------------------------------------------------
##### Press Release ############################
FDIC-Insured Institutions Report Net Income
of $62.6 Billion in Second Quarter 2019
Net Income Increases 4.1 Percent from Second Quarter 2018
Net Interest Margin Remains Stable at 3.39 Percent
Community Banks Report Increase in Net Income of 8.1 Percent from a Year Earlier
Total Loan and Lease Balances Increase from the Previous Quarter and a Year Earlier
The Number of Banks on the "Problem Bank List" Declines to 56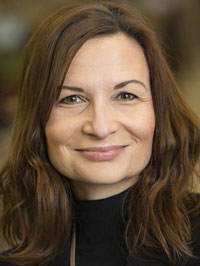 FDIC Chairman Jelena McWilliams remarked, "While the banking industry reported another positive quarter and the banking system remains strong, the FDIC continues to encourage prudent risk management in order to remain resilient through economic cycles."
For the 5,303 commercial banks and savings institutions insured by the Federal Deposit Insurance Corporation (FDIC), aggregate net income totaled $62.6 billion in second quarter 2019, an increase of $2.5 billion (4.1 percent) from a year earlier. The improvement in net income is attributable to a $4.9 billion (3.7 percent) increase in net interest income. Financial results for second quarter 2019 are included in the FDIC's latest Quarterly Banking Profile.
"The banking industry reported another positive quarter," McWilliams said. "Quarterly net income expanded due to higher net interest income, loan growth increased, asset quality indicators showed modest improvement, and the number of 'problem banks' continued to decline. Community banks also reported another positive quarter. Net income at community banks benefited from higher net operating revenue, and the annual rate of loan growth at community banks was stronger than the overall industry."
"With the recent lowering of short-term interest rates and inversion of the yield curve in the second quarter, new challenges for banks in lending and funding may emerge. Therefore, banks need to maintain rigorous underwriting standards and prudent risk management in order to support lending through the economic cycle."
Highlights from the Second Quarter
2019 Quarterly Banking Profile
Net Income Increases 4.1 Percent from Second Quarter 2018: Aggregate net income for the 5,302 FDIC-insured institutions rose by $2.5 billion (4.1 percent) from a year earlier, led by higher net interest income. Almost 60 percent of all institutions reported a year-over-year increase in net income and less than 4 percent of institutions were unprofitable. The average return on assets remained stable at 1.38 percent.
Community Banks' Net Income Increases 8.1 Percent from Second Quarter 2018: The 4,873 FDIC-insured community banks reported net income of $6.9 billion in second quarter 2019, up $522.7 million from a year earlier. Growth in net interest income (up 5.1 percent to $19.3 billion) and noninterest income (up 4.8 percent to $4.7 billion), as well as gains on securities sales (up 654.8 percent to $233 million) drove the annual increase in profitability. Combined growth in these areas offset increases in noninterest expense (up 5.6 percent to $15.3 billion) and provision expense (up 2.2 percent to $672.7 million).
Net Interest Income Increases 3.7 Percent from Second Quarter 2018: Net interest income rose by $4.9 billion (3.7 percent) from a year earlier to $139 billion in second quarter 2019. Slightly more than three out of four banks (75.1 percent) reported a year-over-year increase in net interest income. The average net interest margin remained stable from a year earlier at 3.39 percent.
Total Loan and Lease Balances Increase from the Previous Quarter and a Year Earlier: Total loan and lease balances rose by $152.2 billion (1.5 percent) from first quarter 2019. Growth among major loan categories was led by consumer loans, which includes credit cards, (up $42.2 billion, or 2.5 percent) and residential mortgage loans (up $38.3 billion, or 1.8 percent). Over the past 12 months, total loan and lease balances rose by 4.5 percent, a slight increase from the 4.1 percent annual growth rate reported last quarter. Commercial and industrial loans registered the largest dollar increase from a year earlier (up $142.7 billion, or 6.9 percent).
Asset Quality Indicators Improve Modestly: The amount of loans that were noncurrent (i.e., 90 days or more past due or in nonaccrual status) fell by $4.9 billion (4.8 percent) during the second quarter. Noncurrent balances declined for all major loan categories, especially for residential mortgages (down $2.1 billion, or 5 percent) and credit card balances (down $1.1 billion, or 8.7 percent). The average noncurrent loan rate declined by 6 basis points from the previous quarter to 0.93 percent. Net charge-offs increased by $1.1 billion (9.3 percent) from a year ago, and the average net charge-off rate rose to 0.50 percent.
The Number of Banks on the "Problem Bank List" Declines to 56: The number of problem banks fell from 59 to 56 during the second quarter, the lowest number of problem banks since first quarter 2007. Total assets of problem banks increased from $46.7 billion in the first quarter to $48.5 billion.
The Deposit Insurance Fund's Reserve Ratio Rises to 1.40 Percent: The Deposit Insurance Fund (DIF) balance increased by $2.6 billion from the previous quarter to $107.4 billion. The quarterly increase was mainly driven by assessment income, but unrealized gains on securities held by the DIF and a reduction in losses from past failures made considerable contributions. The reserve ratio increased by 4 basis points from the previous quarter to 1.40 percent.
Changes in the Number of Banks Reflect Mergers and New Bank Openings: During the second quarter, five new banks opened, 60 institutions were absorbed through merger transactions, and one institution failed.
----
Quarterly Banking Profile Home Page (includes previous reports and press conference webcast videos)
Insured Institution Performance, Second Quarter 2019
Community Bank Performance, Second Quarter 2019
Deposit Insurance Fund Trends, Second Quarter 2019
### Press Release ############################



[headlines]
--------------------------------------------------------------
Siberian Husky/Mix
Bend, Oregon Adopt-a-Dog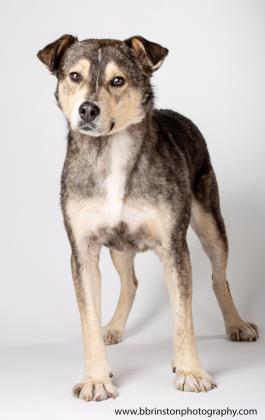 Asha
Animal ID 41180997
Breed Siberian Husky/Mix
Age 5 years 5 months 11 days
Gender Male
Size Large
Color Brown/Tan
Neutered
Declawed No
Housetrained Unknown
Site Humane Society of Central Oregon
Location Dog Kennels
Intake Date 3/28/2019
Adoption Price $80.00

"Meet Asha! (Aww-shh uh) means 'Hope' in Arabic and is the name that we have given this beautiful boy because he came to us severely ill, very underweight, and had extremely swollen and infected paws. He could barely stand and required surgery to remove his curled under toenails that had grown into his paw pads. Asha had to endure months of medical care, but he kept his spirit up and defied the odds more than once. Despite everything, Asha is ready to experience the world with his first real family and be shown all of the love he deserves. Asha is an incredible dog who has taught us here at HSCO a new definition of perseverance, kindness, and never giving up.
"We temporarily placed Asha with one of our amazing foster families for over a month in order to get him prepared for home life. He really came out of his shell and showed more of his true personality once in a loving household. He romps around in the yard, tossing toys in the air and rolling in the grass. He was so curious about the TV and would intently watch Animal Planet with his foster mom while sitting on the couch...I mean the floor! He's a loyal dog and appreciates every day. He quickly learned basic commands once he discovered that was the fastest way to get more treats. He even went to the occasional Happy Hour downtown with his foster mom and would win over everyone in there room. Come to HSCO and meet Asha today!"
Humane Society of Central Oregon
61170 S.E. 27th St.
Bend, OR 97702
541/382-3537
Open M-F 10am-5:30pm
Saturday 10am-5pm
Closed Sundays & major holidays
Contact: https://www.hsco.org/contact/
[headlines]
--------------------------------------------------------------
50 Top Exhibitors AACFB Commercial Financing Expo
September 19-20, Gaylord Palms Resort, Orlando, FL
The American Association of Commercial Finance Brokers, with the most independent originator members than any other association, invites you to attend.
The exhibitors at this conference are one of the largest groups of equipment leasing funders plus business loan providers than other annual conferences. A chance to meet them face-to-face. An opportunity to CONNECT and GROW your business and professional networks.
1st Commercial Credit
4 Hour Funding
360 Equipment Finance
American Lease Insurance Agency
Amur Equipment Finance
Ascentium Capital LLC
Bankers Capital
Banleaco
Baystone Government Finance/KS StateBank
Beneficial Equipment Finance Corporation
BlueVine
Bryn Mawr Funding
BSB Leasing, Inc.
C.H. Brown Co. LLC
Channel Partners Capital
CLFP Foundation
Commercial Funding Partners, LLC
ConnectedFi
Crestmark Vendor Finance, a Division of MetaBank
Dedicated Funding
Equipment Leasing Group of America (ELGA)
Expansion Capital Group
Financial Pacific Leasing, Inc.
First Federal Leasing
Fleet Evaluator
Fora Financial, LLC
Fountainhead Commercial Capital
Gateway Commercial Finance
Global Financial & Leasing Services, LLC
Gulf Coast Business Credit
instaCOVER
JB&B Capital LLC
LenderKiosk by Tamarack
Marlin Capital Solutions
Maxim Commercial Capital LLC
Maynards Capital Services
Monitor
Navitas Credit Corp.
NCMIC/Professional Solutions
NFS Leasing
North Avenue Capital
North Mill Equipment Finance LLC
Orange Commercial Credit
Orion First Financial LLC
Paradigm Equipment Finance
Pawnee Leasing Corporation
Providence Equipment Finance, a Division of Providence Bank & Trust
Q2 Business Capital
Quality Leasing Co., Inc.
Rapid Finance
SLIM Capital LLC
Targeted Lease Capital
TBS Capital Funding
TEAM Funding Solutions
The Hamilton Group
TradeRiver USA, Inc.
UPS Capital Corporation
VFI Corporate Finance
Visio Lending
YES Leasing
Full Information:
http://expo.aacfb.org/home

[headlines]
--------------------------------------------------------------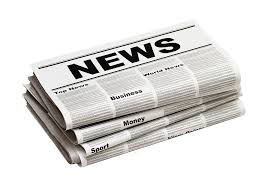 News Briefs----
Trucking suffers largest monthly job loss since April 2018
a loss of 4,500 jobs in August
https://landline.media/trucking-suffers-largest-monthly-job-loss-since-april-2018/
Jerome Powell paints rosy picture of US economy
hours after Trump disses him
https://nypost.com/2019/09/06/jerome-powell-paints-rosy-picture-of-us-economy-hours-after-trump-disses-him/
Stripe Ventures into Merchant Cash Advance Financing
By Sean Murray, deBanked
https://debanked.com/2019/09/stripe-ventures-into-merchant-cash-advance-financing/
European aviation safety agency sets strict demands
for Boeing 737 MAX return to flight
https://www.seattletimes.com/business/boeing-aerospace/european-aviation-safety-agency-sets-strict-demands-for-737-max-return-to-flight/
By failing to hold the Big Four accountable for audit deficiencies
the board is putting all Americans' financial futures in jeopardy.
https://www.cfo.com/auditing/2019/09/watchdog-slams-pcaob-oversight-of-big-four/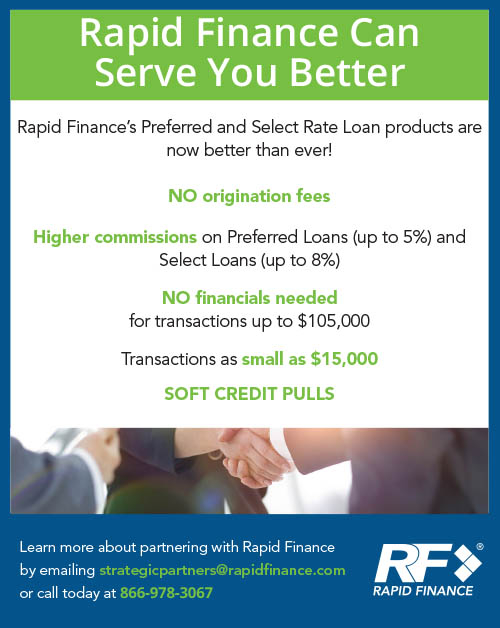 [headlines]
--------------------------------------------------------------


You May Have Missed---
The Best Place for Harvesting Solar Energy
Is Not Where I Expected It to Be
https://www.motherjones.com/food/2019/09/the-best-place-for-harvesting-solar-energy-is-not-where-i-expected-it-to-be/
[headlines]
--------------------------------------------------------------
Stop Action
Slowly as in an underwater dance
the shortstop dips to take the ball
on a low hop, swings back his arm, balancing
without thought, all muscles intending
the diagonal to the first baseman's glove.
As the ball leaves his hand, the action stops —
and, watching, we feel a curious poignancy,
a catch in the throat. It is not this play only.
Whenever the sweet drive is stopped
and held, our breath wells up like the rush
of sadness or longing we sometimes feel
without remembering the cause of it.
The absolute moment gathers the surge
and muscle of the past, complete,
yet hurling itself forward — arrested
here between its birth and perishing.
Written by Conrad Hilberry, published in
"Line Drives," 100 Contemporary Baseball
Poems edited by Brooke Horvath and Tim Wales,
published by Southern Illinois University Press
[headlines]
--------------------------------------------------------------

Sports Briefs---

Suspicions grow that Antonio Brown to the Patriots
didn't happen out of the blue on Saturday
https://profootballtalk.nbcsports.com/2019/09/08/suspicions-grow-that-antonio-brown-to-the-patriots-didnt-happen-out-of-the-blue-on-saturday/
Teammates aren't pleased with Adrian Peterson's planned deactivation
https://www.yahoo.com/sports/teammates-aren-t-pleased-adrian-131314853.html
Jets blow 16-point lead in crushing Week 1 loss to Bills
https://nypost.com/2019/09/08/jets-blow-16-point-lead-in-crushing-week-1-loss-to-bills/
Oregon Ducks move up 1 spot in polls after rout of Nevada
https://www.oregonlive.com/ducks/2019/09/oregon-ducks-move-up-a-spot-in-coaches-poll-after-rout-of-nevada.html
We ranked every NFL team's quarterback situation
heading into the 2019 season
https://www.businessinsider.com/nfl-qbs-ranked-tiers-2019-2019-9
[headlines]
--------------------------------------------------------------


California Nuts Briefs---

San Francisco makes $2.5 billion offer for PG&E electric system
l https://www.sfchronicle.com/business/article/San-Francisco-makes-2-5-billion-offer-for-PG-E-14422051.php
Sweet deal: Some retired public employees' pensions
bigger than their salaries were
https://www.sfchronicle.com/bayarea/philmatier/article/Sweet-deal-Some-retired-public-employees-14420124.php?psid=lUaSJ
Nearly 400 flights cancelled or delayed
on first day of SFO runway closure
https://www.sfgate.com/travel/resources/airports/article/Nearly-400-flights-cancelled-delayed-sfo-runway-14423170.php
Los Gatos residents say Google's Waze app causing gridlock,
blocking only wildfire escape route
https://abc7news.com/society/los-gatos-residents-say-waze-app-causing-gridlock-blocking-wildfire-escape-route/5521797/

[headlines]
--------------------------------------------------------------



"Gimme that Wine"

http://www.youtube.com/watch?v=EJnQoi8DSE8
LA Times Wine Club by Firstleaf
https://www.winebusiness.com/newreleases/?go=getArticle&dataId=219094
Inglenook's Annual Harvest Party Celebrates the Release
of 2016 Rubicon and the Winery's 140th Anniversary
https://www.winebusiness.com/news/?go=getArticle&dataId=219193
Rob Davis Reflects on 40 Years at Jordan Vineyards
https://www.forbes.com/sites/tomhyland/2019/09/03/rob-davis-reflects-on-40-years-at-jordan-vineyards/#634ac96311e6
Four young Monterey County winemakers talk about
launching new labels in a time of uncertainty.
https://www.montereycountyweekly.com/news/cover/four-young-monterey-county-winemakers-talk-about-launching-new-labels/article_e68fc8e6-cf5b-11e9-9e45-d3b2348fbf95.html
Free Wine App
https://www.nataliemaclean.com/mobileapp/

Wine Prices by vintage
http://www.winezap.com
http://www.wine-searcher.com/
US/International Wine Events
http://www.localwineevents.com/
Leasing News Wine & Spirits Page
http://two.leasingnews.org/Recommendations/wnensprts.htm
[headlines]
----------------------------------------------------------------
This Day in History
1739 – The Stono Rebellion, the largest slave rebellion in the colonies, erupted near Charleston, SC. 42-47 whites and 44 blacks were killed. The uprising was led by native Africans whose leader, Jemmy, was a literate slave; in some reports, he is referred to as "Cato," and likely was held by the Cato, or Cater, family who lived near the Stono River. He led 20 other enslaved Kongolese, who may have been former soldiers, in an armed march south from the Stono River, bound for Spanish Florida. In an effort to destabilize British rule, the Spanish had promised freedom and land at St. Augustine to slaves who escaped from the British colonies. Most of the captured slaves were executed; the surviving few were sold to markets in the West Indies. In response to the rebellion, the South Carolina legislature passed the Negro Act of 1740, which restricted slave assembly, education, and movement. It also enacted a 10-year moratorium against importing African slaves, because they were considered more rebellious, and established penalties against slaveholders' harsh treatment of slaves. It required legislative approval for each act of manumission, which slaveholders had previously been able to arrange privately. This sharply reduced the rate of manumissions in the state.
1776 – The Continental Congress officially declared the new union of sovereign states as the United States, formerly known as the United Colonies.
1791 – The capital of the United States was officially named Washington, District of Columbia to honor our first President.
1823 - Alexander Twilight, the first African-American known to have earned a bachelor's degree from an American college or university, received a BA degree at Middlebury College.
1836 – Abraham Lincoln received his law license.
1839 – John Herschel made numerous important contributions to photography. He made improvements in processes, particularly in inventing the cyanotype process and variations, and the precursors of the modern blueprint process. In 1839, he made a photograph on glass, which still exists, and experimented with some color reproduction, noting that rays of different parts of the spectrum tended to impart their own color to a photographic paper. Herschel made experiments using photosensitive emulsions of vegetable juices, called phytotypes and published his discoveries in the Philosophical Transactions of the Royal Society of London in 1842. Herschel coined the term photography in 1839. He may, however, have been preceded by Brazilian Hercules Florence, who used the French equivalent, photographie, in private notes which one historian dates to 1834. Herschel was also the first to apply the terms negative and positive to photography.
1839 – "Devil Anse" Hatfield was born William Anderson Hatfield (d. 1921) near what is now Logan, WV. The patriarch of the Hatfield clan during the infamous Hatfield-McCoy feud, Devil Anse survived the feud and agreed to end it in 1891.
1850 – The Compromise of 1850 transferred a third of Texas' claimed territory (now parts of Colorado, Kansas, New Mexico, Oklahoma and Wyoming) to federal control in return for the U.S. federal government assuming $10 million of Texas' pre-annexation debt. The Compromise defused a four-year political confrontation between slave and free states regarding the status of territories acquired during the Mexican-American War (1846–48). The slave trade (but not slavery altogether) was banned in the District of Columbia and a more stringent Fugitive Slave Law was enacted.
1850 - Mexico had reluctantly ceded California and much of its northern territory to the United States in the 1848 Treaty of Guadalupe Hidalgo. When the Mexican diplomats signed the treaty, they pictured California as a region of sleepy mission towns with a tiny population of about 7,300 - not a devastating loss to the Mexican empire. Their regret might have been much sharper had they known that gold had been discovered at Sutter's Mill in Coloma, California, nine days before they signed the peace treaty. Suddenly, the greatest gold rush in history was on, and "forty-niners" began flooding into California chasing after the fist-sized gold nuggets rumored to be strewn about the ground just waiting to be picked up. California's population and wealth skyrocketed. Most newly acquired regions of the U.S. went through long periods as territories before they had the 60,000 inhabitants needed to achieve statehood, and prior to the Gold Rush, emigration to California had been so slow that it would have been decades before the population reached that number. But with gold fever reaching epidemic proportions around the world, more than 60,000 people from around the globe came to California in 1849 alone. Faced with such rapid growth, as well as a thorny congressional debate over the question of slavery in the new territories, Congress allowed California to jump straight to full statehood without ever passing through the formal territorial stage. After a rancorous debate between the slave-state and free-soil advocates, Congress finally accepted California as a free-labor state under the Compromise of 1850, beginning the state's long reign as the most powerful economic and political force in the far West.
1850 – Territories of New Mexico and Utah were created.
1861 – Sally Tompkins became the first female Confederate Army officer. She is best remembered for privately sponsoring a hospital in Richmond to treat soldiers wounded in the Civil War. After First Manassas, Confederate President Jefferson Davis instituted regulations requiring military hospitals be under military command. However, The Robertson Hospital where she had worked in Richmond after that battle had done such an outstanding job and was prepared to continue that he commissioned Tompkins as a captain so that she could continue her work. She was one of two women, the other Lucy Otey of Lynchburg, who were officially commissioned as officers in the Confederate Army. She refused any payment for her services. On her military commission, she wrote, "I accepted the commission as Captain in the C.S.A. when it was offered. But, I would not allow my name to be placed upon the pay roll of the army." Under her supervision she had the lowest death rate of any hospital Union or Confederate, during the Civil War. Whatever her devotion and work she has been remembered as the "Angel of the Confederacy."
1863 – The Union Army entered Chattanooga, TN. During the Chickamauga Campaign, Union artillery bombarded Chattanooga as a diversion and following the battle, the defeated Union Army retreated to safety in Chattanooga. Two months later, reinforcements led by Gen Grant gave strength to the Union in what became the battle of Lookout Mountain. Also, the Battle of Cumberland Gap, TN was a victory for Union forces under the command of Ambrose Burnside during his campaign for Knoxville. The bloodless engagement cost the Confederates 2,300 men and control of the Gap.
1875 – Lotta's Fountain was dedicated at Market and Geary and Kearney in San Francisco. The fountain was commissioned by actress Lotta Crabtree as a gift to the City. At the time, Crabtree was among the highest-paid entertainers in the country. She left an estate of some $4 million in a charitable trust, still in existence and funding charity today, for such causes as veterans, aging actors and animals. The Fountain is the site of meetings every April 18, as it was in 1906, marking the anniversary of the 1906 Earthquake.
1877 – Frank Chance (d. 1924) was born in Salida, CA. He was the first baseman of the celebrated double play combination of the Chicago Cubs, Tinkers to Evers to Chance. He played in the Majors from 1898 through 1914, managed several teams through 1923, and he is the all-time leader in managerial winning percentage in Cubs history. Chance was elected to the Baseball Hall of Fame in the 1946 along with Tinker and Evers.
1887 – Alf Landon (d. 1987) was born in W. Middlesex, PA. The 26th Governor of Kansas, he was the Republican nominee for President of the United States, but was defeated in a landslide by incumbent President Franklin Roosevelt in the 1936 election.
1890 – Harland Sanders (d. 1980) was born in Henryville, IN. He is best known for founding fast food chicken restaurant chain Kentucky Fried Chicken and later acting as the company's symbol as Col. Sanders. His name and image are still symbols of the company. Prior to establishing KFC, he worked at several unremarkable jobs from farmhand to streetcar conductor to railroad blacksmith and fireman to ferry operator. In 1930, Shell Oil offered Sanders a service station in North Corbin, KY, rent free, in return for paying them a percentage of sales. Sanders began to serve chicken dishes and other meals there. His local popularity grew, and, in 1939, food critic Duncan Hines visited Sanders' restaurant and included it in Adventures in Good Eating, his guide to restaurants throughout the US. In 1952, Sanders franchised "Kentucky Fried Chicken" for the first time, to Pete Harman, a restaurateur in S. Salt Lake City, UT, the operator of one of that city's largest restaurants. In the first year of selling the product, restaurant sales more than tripled, with 75% of the increase coming from sales of fried chicken. For Harman, the addition of fried chicken was a way of differentiating his restaurant from competitors; in Utah, a product hailing from Kentucky was unique and evoked imagery of Southern hospitality. Don Anderson, a sign painter hired by Harman, coined the name Kentucky Fried Chicken. After Harman's success, several other restaurant owners franchised the concept and paid Sanders $0.04 per chicken. Sanders sold KFC in 1964 for $2 million.
1892 – The third moon of Jupiter was discovered by American astronomer Edward E. Barnard.
1893 – President Grover Cleveland's wife, Frances, gave birth to a daughter, Esther. It was the first time a President's child was born in the White House.
1904 – Mounted police appeared for the first time in New York City.
1904 – Although still known as the Highlanders, the New York American League was referred to as the Yankees by the Boston Herald. They would not officially become the Yankees until 1913.
1916 - In Washington, Boston's Babe Ruth beat the Senators' Walter Johnson, 2-1. Ruth allowed four hits while Johnson gave up 8. It was the Babe's 4th win this season versus Johnson.
1917 - In Chicago, with the score tied 3-3 in the 10th inning between the White Sox and Indians, umpire Brick Owens declared a forfeit to the Sox, 9-0, because of the 'dilatory tactics' of the Cleveland players who protested Owens' ruling in the 10th. With two on and no outs, he called out Jack Graney out on a close play. The ensuing argument delayed the game ten minutes with several Indians rolling on the ground and tossing their mitts. When Chicago's first hitter struck out to open the bottom of the inning, Indian catcher Steve O'Neill fired the ball into CF, whereupon Owens called the forfeit.
1918 – In game 4 of the World Series, Babe Ruth knocked in two runs on a triple in the 4th and pitched seven scoreless innings before the Cubs tied it in the 8th. This ended Ruth's World Series record of 29 2/3 consecutive scoreless innings that stood until 1961 when the Yankees' Whitey Ford broke it against Cincinnati.
1919 – The infamous Boston Police Strike of 1919 begins, causing an uproar around the nation and confirming the growing influence of unions on American life. Using the situation to their advantage, criminals took the opportunity to loot the city. As society changed in the 20th century, police were expected to act more professionally. Some of their previous practices were no longer countenanced. Explanations such as that given by the Dallas chief of police in defense of their unorthodox tactics - "Illegality is necessary to preserve legality" - was no longer acceptable to the public. Police forces were brought within the civil service framework and even received training for the first time. Soon, the American Federation of Labor (AFL) began to create local police unions. When the Boston Police went on strike on September 9, the country's leading newspapers sounded the alarm bells. Some falsely reported that gangs were running wild and attacking women throughout the city. Others saw it as evidence of the spread of communism. In actuality, the strike prompted a lot of property damage but did not seriously endanger the safety of the community-partly due to the quick response of the government. Calvin Coolidge, governor of Massachusetts at the time, called out the militia to assist Harvard students and faculty who were acting as a volunteer force. (He later used the incident to boost himself to the presidency.) While the Boston Police Strike proved disastrous for unions in the short term, police were eventually allowed to form unions. However, it is illegal for police to go on strike, and even informal work actions such as the "Blue Flu," whereby large numbers of police officers call in sick at the same time, are seriously discouraged.
1924 - The Hanapepe Massacre took 20 lives on Kaua'i. Toward the end of a long-lasting strike of Filipino sugar workers, local police shot dead nine strikers and fatally wounded seven, strikers shot and stabbed three sheriffs to death and fatally wounded one. The massacre brought an end to armed protests in Hawai'i.
1926 – The National Broadcasting Company, the oldest in the US, was founded by the Radio Corporation of America. During early broadcast business consolidation, radio manufacturer RCA acquired New York City radio station WEAF from AT&T. Westinghouse, a shareholder in RCA, had a competing outlet in Newark, NJ which also served as the flagship for a loosely structured network. This station was transferred from Westinghouse to RCA in 1923, and moved to New York City. WEAF acted as a laboratory for AT&T's manufacturing and supply outlet Western Electric, whose products included transmitters and antennas. New parent RCA saw an advantage in sharing programming, and after getting a license for radio station WRC in Washington, D.C., in 1923, attempted to transmit audio between cities via low-quality telegraph lines. AT&T refused outside companies' access to its high-quality phone lines. The early effort fared poorly, since the uninsulated telegraph lines were susceptible to atmospheric and other electrical interference. In 1925, AT&T decided that WEAF and its embryonic network were incompatible with the company's primary goal of providing a telephone service. AT&T offered to sell the station to RCA in a deal that included the right to lease AT&T's phone lines for network transmission. The merger of these entities was accompanied by the NBC network creation.
1931 - To raise funds to help the unemployed in the Great Depression, the Yankees, Giants and Robins – who did not become the Dodgers until 1933 - agreed to a series of benefit games. Sixty thousand fans, paying regular prices, raised $59,000 in the first match-up alone.
1934 - In one of the most memorable games in Negro League history, the Pittsburgh Crawfords' Satchel Paige dueled the Philadelphia Stars' Slim Jones, 1-1, called after 9 innings due to darkness. Paige fanned 12, and Jones, 9, before 30,000 at Yankee Stadium.
1936 – It is still the earliest pennant-clinching in Major League history…The Yankees of Lou Gehrig and the rookie Joe DiMaggio swept the Cleveland Indians in a doubleheader.
1940 – George Stibitz pioneered the first remote operation of a computer. Internationally recognized as one of the fathers of the modern first digital computer, he was a Bell Labs researcher known for his work in the 1930s and 1940s on the realization of Boolean logic digital circuits using electromechanical relays as the switching element. In a demonstration to a conference at Dartmouth College, Stibitz used a teletype to send commands to the Complex Number Computer in New York over telegraph lines. It was the first computing machine ever used remotely.
1941 – Singer Otis Redding (d. 1967) was born in Dawson, GA. His hit "(Sitting on) The Dock of the Bay" was recorded three days before he was killed in a plane crash near Madison, WI. "(Sittin' on) The Dock of the Bay" was released in January 1968. It became Redding's only single to reach number one on the Billboard Hot 100 and the first posthumous number-one single in U.S. chart history. It sold approximately four million copies worldwide
1942 – A Japanese float plane dropped incendiary bombs on Oregon. The Lookout Air Raids were minor but historic raids that occurred several miles outside Brookings, near the California border. This was the only time during World War II that the 48 contiguous United States suffered an air raid attack by enemy forces. The damage done by the attack was minor.
1943 - LOGAN, JAMES M., Medal of Honor
Rank and organization: Sergeant, U.S. Army, 36th Infantry Division. Place and date: Near Salerno, Italy, 9 September 1943. Entered service at: Luling, Tex. Birth: McNeil, Tex. G.O. No.: 54, 5 July 1944. Citation: For conspicuous gallantry and intrepidity at risk of life above and beyond the call of duty in action involving actual conflict on 9 September 1943 in the vicinity of Salerno, Italy. As a rifleman of an infantry company, Sgt. Logan landed with the first wave of the assault echelon on the beaches of the Gulf of Salerno, and after his company had advanced 800 yards inland and taken positions along the forward bank of an irrigation canal, the enemy began a serious counterattack from positions along a rock wall which ran parallel with the canal about 200 yards further inland. Voluntarily exposing himself to the fire of a machinegun located along the rock wall, which sprayed the ground so close to him that he was splattered with dirt and rock splinters from the impact of the bullets, Sgt. Logan killed the first 3 Germans as they came through a gap in the wall. He then attacked the machinegun. As he dashed across the 200 yards of exposed terrain a withering stream of fire followed his advance. Reaching the wall, he crawled along the base, within easy reach of the enemy crouched along the opposite side, until he reached the gun. Jumping up, he shot the 2 gunners down, hurdled the wall, and seized the gun. Swinging it around, he immediately opened fire on the enemy with the remaining ammunition, raking their flight and inflicting further casualties on them as they fled. After smashing the machinegun over the rocks, Sgt. Logan captured an enemy officer and private who were attempting to sneak away. Later in the morning, Sgt. Logan went after a sniper hidden in a house about 150 yards from the company. Again the intrepid Sgt. ran a gauntlet of fire to reach his objective. Shooting the lock off the door, Sgt. Logan kicked it in and shot the sniper who had just reached the bottom of the stairs. The conspicuous gallantry and intrepidity which characterized Sgt. Logan's exploits proved a constant inspiration to all the men of his company, and aided materially in ensuring the success of the beachhead at Salerno.
1947 – The first computer bug was discovered. A moth lodged in a relay of a computer at Harvard. The term "bug" was used in an account by computer pioneer Grace Hopper, who publicized the cause of a malfunction in an early electromechanical computer. Hopper was not actually the one who found the insect, as she readily acknowledged. The operators who did find it were familiar with the engineering term and, amused, kept the insect with the notation "First actual case of bug being found." This log book, complete with attached moth, is part of the collection of the Smithsonian National Museum of American History.
1950 – The Giants' right-hander, Sal Maglie, tied a Major League record by pitching his fourth consecutive shutout, beating the Dodgers, 2-0.
1951 – The Yankees' rookie sensation, Mickey Mantle, nearly hit the first ball out of the Stadium when his grand slam hit the bottom of the flag pole on the top of the right field stands. No one has ever hit a fair ball out of any of the versions of the Stadium.
1955 - The Dual Music System Jukebox was introduced by the J.P. Seeburg Corporation. It was the first to hold a hundred single records.
1956 – Having already appeared on Milton Berle's and Steve Allen's TV show, Elvis appeared on "The Ed Sullivan Show" for the first time. It was seen by approximately 60 million viewers—a record 82.6 percent of the television audience. Actor Charles Laughton hosted the show, filling in while Sullivan recuperated from a car accident. Presley's performance of his forthcoming single, "Love Me Tender," prompted a record-shattering million advance orders. Despite the prior TV appearances, more than any other single event, it was this first appearance on "The Ed Sullivan Show" that made Presley a national celebrity of rarely precedented proportions, bringing with him rock 'n' roll into the mainstream of pop culture.
1957 – The first civil rights bill since Reconstruction was signed by President Eisenhower.
1957 – Paul Anka's "Diana" reached #1.
1960 – Ted Williams tied Mel Ott for third place in the career HR list, hitting #511. Williams finished his career with 521.
1960 – The first game of the new American Football League saw the Denver Broncos defeat the Boston Patriots, 13-10.
1963 – Alabama governor George Wallace was served with a federal injunction to stop his orders to state police to bar black students from enrolling in white schools.
1965 – The Dodgers' Sandy Koufax threw his fourth career no-hitter, a perfect game against the Cubs, 1-0 at Dodger Stadium. Losing pitcher Bob Hendley threw a one-hitter.
1965 – Hurricane Betsy made its second landfall near New Orleans, leaving 76 dead and $1.42 billion in damages, becoming the first hurricane to cause over $1 billion in unadjusted damage.
1966 - Birthday of Adam Sandler, actor, comedian, born Brooklyn, New York.
1966 - The National Traffic and Motor Vehicle Safety Act was enacted to empower the federal government to set and administer new safety standards for motor vehicles and road traffic safety. The Act was the first mandatory federal safety standards for motor vehicles. The Act created the National Highway Safety Bureau (now the National Highway Traffic Safety Administration). Many changes in both vehicle and highway design followed this mandate. Vehicles were required to be built with new safety features, including head rests, energy-absorbing steering wheels, shatter-resistant windshields, and safety belts. Roads were improved by better delineation of curves (edge and center line stripes and reflectors), use of breakaway sign and utility poles, improved illumination, addition of barriers separating oncoming traffic lanes, and guardrails. The results were rapid. By 1970, motor-vehicle-related death rates were decreasing by both the public health measure (deaths per 100,000 population) and the traffic safety indicator (deaths per VMT).
1967 - "Soul Man," by Sam & Dave, was released. Written by Isaac Hayes and David Porter, it rose to #2 on the singles charts.
1971 – A four-day riot of prisoners at Attica Prison in upstate New York resulted in 39 dead, most killed by state troopers retaking the prison.
1974 - "Rhoda" TV Premiere. This spin-off from "The Mary Tyler Moore Show" starred Valerie Harper as Rhoda Morgenstern, who returns to New York, finds a job and gets married (she also gets separated and divorced) the last episode aired in 1978. (d. 2019).
1975 - "Welcome Back, Kotter" TV Premiere. In this half-hour sitcom Gabe Kotter (Gabe Kaplan) returned to James Buchanan High School, his alma mater, to teach the "Sweathogs," a group of hopeless underachievers. Other cast members included Marcia Strassman, John Travolta, Robert Hegyes, Ron Palillo, Lawrence Hilton-Jacobs and John Sylvester White. The theme song "Welcome Back" was sung by John Sebastian. The last telecast was August 10, 1979.
1977 - In the second game of a doubleheader loss in Boston, Tiger rookies Lou Whitaker and Alan Trammel debut together. They held the 2B and SS jobs in Detroit for a record 19 years.
1977 – The first TRS-80 computer was sold. Radio Shack unveiled it in New York the month prior. At first, Radio Shack envisioned the TRS-80 as a solder-it-yourself kit which it wanted to sell for $199. The lead engineer convinced the company to build a fully-assembled, plug-and-play computer. It ended up starting at an economical-sounding $399.95, but that assumed that you supplied your own monitor, a configuration I don't recall ever seeing in the wild. $599.95 got you a system with Radio Shack's 12″ black-and-white display, 4KB of memory and a cassette-tape deck which let you save and load programs (albeit very slowly and very unreliably).
1978 - Iraqi Ayatollah Khomeini called for an uprising in Irani army.
1986 – Ted Turner presented for the first time his colorized version of old black-and-white films, on WTBS.
1987 - Striking out 12 of the final 13 hitters and a total of 16, the Astros' Nolan Ryan beat the Giants, 4-2. The "Ryan Express" notched his 4,500th career strikeout.
1993 – Major League owners decided to divide each league into three divisions, and add another round of playoffs featuring two wild card teams.
1993 – Israeli and Palestinian leaders agree to recognize each other politically for the first time.
2003 – The Roman Catholic Archdiocese of Boston agreed to pay $85 million to 552 people to settle clergy sex abuse cases.
2009 – The Yankees' Derek Jeter tied Lou Gehrig's team career hits record with his 2,721st. Jeter is the only Yankee to have hit more than 3,000 hits in his career, finishing sixth all-time with 3,465.
2009 - Rep. Joe Wilson, R-S.C., shouted "You lie!" during President Barack Obama's speech to Congress on health care.
2009 – The iTunes Music Store reached 8.6 billion songs sold.
2014 - Apple announced the Apple Watch, the iPhone 6 and the iPhone 6 Plus; all three devices use Near Field Communication (NFC) to allow instant payments in stores without credit cards.
2018 - Nia Franklin, representing New York, was crowned Miss America 2019, first competition without a swimsuit competition.
-------------------------------------------------------------

SuDoku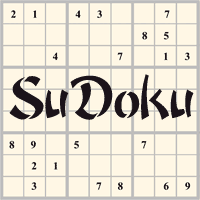 The object is to insert the numbers in the boxes to satisfy only one condition: each row, column and 3x3 box must contain the digits 1 through 9 exactly once. What could be simpler?
http://leasingnews.org/Soduku/soduko-main.htm
--------------------------------------------------------------

Daily Puzzle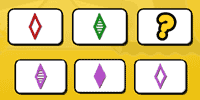 How to play:
http://www.setgame.com/set/puzzle_frame.htm
Refresh for current date:
http://www.setgame.com/set/puzzle_frame.htm
--------------------------------------------------------------


http://www.gasbuddy.com/
http://www.gasbuddy.com/GB_Map_Gas_Prices.aspx
http://www.gasbuddy.com/GB_Mobile_Instructions.aspx
--------------------------------------------------------------

Weather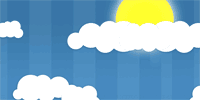 See USA map, click to specific area, no commercials
--------------------------------------------------------------

Traffic Live---
Real Time Traffic Information
You can save up to 20 different routes and check them out with one click,
or type in a new route to learn the traffic live
--------------------------------