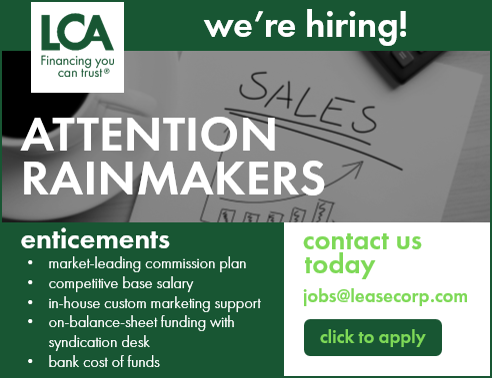 Thursday, September 9, 2021
Today's Leasing News Headlines

Financing Home Cooked Meals for Delivery Grows
    Utah Now Second State But with Liberal Requirements
New Hires/Promotions in the Leasing Business
    and Related Industries
Classified Ads
    Top Position Available
Your Next Big Relationship
    Sales Makes it Happen by Scott Wheeler, CLFP
Fast Turnaround Time
    By Steve Chriest
Uber - Lyft Sales Increase Record Sales
    US Ride-Sharing Sales by Service, 2019 -2013
California Earmarks $100 Million
    to Help Cannabis Companies Get Licensed
FileInvite and AACFB Offer Members Affinity Program to
    Streamline Loan Application Process
Foundation COVID-19 Impact and Recovery Survey Shows
    Positive Portfolio Performance and Increased Staffing Levels
ELFA Announces 2021 Operations & Technology
    LIVE! Tuesday, September 14, 2021
Unique Streaming Releases - Annette,
   Code, The Green Knight, Pig, Sweet Thing 
     Reviews by Leasing News Fernando Croce
Siberian Husky
    Charlotte, North Carolina
National Equipment Finance Association Early Discount
    Ends Sept.17th for Oct. 13 - 15, Charlotte, North Charlotte
News Briefs---
Daily US COVID cases up more than 300%
from Labor Day last year
Restaurant recovery gets hit hard by Delta variant
42,000 at bars and restaurants shed alone — in August
Intel to Invest Up to $95 Billion in European
Chip-Making Amid U.S. Expansion
Job openings soar to 10.9 million as companies
struggle to fill positions
FDIC-Insured Institutions Reported Net Income
of $70.4 Billion in Second Quarter 2021
August 2021 Beige Book
Federal Reserve Districts Reports Economic Activity
Where Are Older and Younger Americans Settling?   
"Largest metropolitan areas homeowners and renters"
World's richest CEOs and the cars they drive
By Maria Gourtsilidou

You May have Missed---
The U.S. Expected an Economic Takeoff.
It Got a September Slowdown

Broker/Funder/Industry Lists | Features (wrilter's columns)
Top Ten Stories Chosen by Readers | Top Stories last six months
www.leasingcomplaints.com (Be Careful of Doing Business)
www.evergreenleasingnews.org
Leasing News Icon for Android Mobile Device
Sports Brief----
California Nuts Brief---
"Gimme that Wine"
This Day in History
SuDoku
Daily Puzzle
GasBuddy
Weather, USA or specific area
Traffic Live----
######## surrounding the article denotes it is a "press release," it was not written by Leasing News nor has the information been verified. The source noted. When an article is signed by the writer, it is considered a "byline." It reflects the opinion and research of the writer.


[headlines]
--------------------------------------------------------------
Financing Home Cooked Meals for Delivery Grows
Utah Now Second State But with Liberal Requirements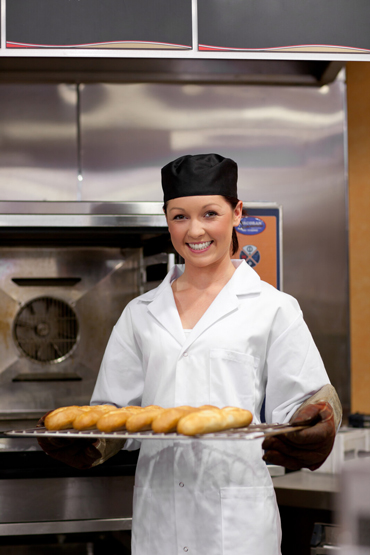 Cost of opening a restaurant: ~$375,000
Cost of starting a food truck: ~$50,000 - $175,000
Cost of selling meals from your home: <$1,000
Nick Sibilla of Forbes writes, "California heavily micromanages microenterprises. Under the law, home-kitchen businesses can sell no more than 30 meals a day or 60 meals per week, though localities can lower—but not raise—those limits. The state further imposes a sales cap, preventing home cooks from earning more than $50,000 in gross annual sales, and home cooks are only allowed to hire one additional full-time employee.
"Unlike California, Utah requires local health departments to set up permitting for microenterprise home kitchen operations, the Beehive State impose neither a sales cap nor a limit the number of meals a home cook can sell or employees they can hire."
Forbes stated, "Utah is now just the second state that has legalized selling home cooked meals with meat, following California. California's 2018 microenterprise home kitchen law has flamed out spectacularly, thanks to a fatal flaw. Counties need to opt in and pass ordinances regulating microenterprise home kitchens. Otherwise, it's still illegal for home cooks to open for business.
Full Story:
https://www.forbes.com/sites/nicksibilla/2021/04/07/new-landmark-law-in-utah-legalizes-selling-home-cooked-meals/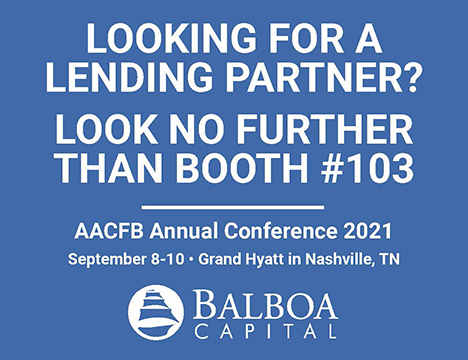 [headlines]
--------------------------------------------------------------
New Hires/Promotions in the Leasing Business
and Related Industries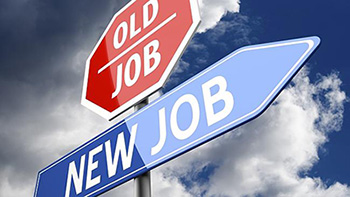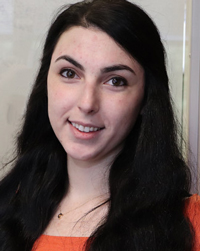 Courtney Brill was hired as Senior Funder, Partners Capital Group, Santa Ana, California. She is located in the Greater Philadelphia area.  Previously, she was Partner Finance Specialist, Marlin Capital Solutions (September, 2018 - August, 2021); Customer Vendor Compliance Administrator, Severino Pasta (January, 2018 - August, 2018); Customer Service Associate, Wawa, Inc. (May, 2013 - January, 2018). Certifications: Inbound Marketing Certification, HubSpot (Issued November, 2017 - Expired 2020).  Education: Rutgers University, Camden, Bachelor's Degree, Business Management, Marketing and Related Support Services, 3.5 GPA (2015 -2017). Camden County College, Associate's degree, Business Administration and Management, General, 3.4. https://www.linkedin.com/in/courtney-brill-420356135/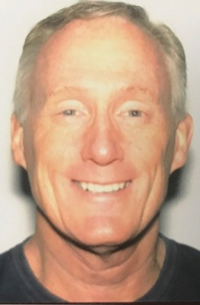 John Gundersen was hired as Director of National Accounts for Navitas Credit Corporation.  He is located in their Atlanta, Georgia office. Previously, he was Program Manager, National Accounts, Marlin Capital Solutions (June, 2012 - August, 2021). He joined Tamco February, 2004, as Partner Development Manager, promoted January, 2020 as Manager, Inside Sales, promoted January, 2008, Director, Sales Operations, promoted January, 2010, Regional Channel Manager. Business Development Management, NextiraOne (2000 - 2004); Sales Manager, Williams Communications (1997 - 2000); Account Representative, Bell Atlantic Merida Systems (1993 - 1996). Education: University of St. Thomas (Texas), MBA, Finance (1983 - 1986). Clarion University of Pennsylvania, BS, Accounting/Marketing (1978 - 1982).
https://www.linkedin.com/in/john-gundersen-459a8a/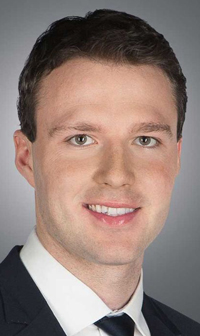 Simon Harrsen was promoted to the new Vice President of Sales, USA, CHG-MERIDIAN USA Corp. He joined the firm October, 2014, Associated Account Manager, Munich Area, Germany, promoted Global Account Manager, Mexico, October, 2015, promoted Vice President, Mexico, 2018. Previously, he was International Sales, Rights Acquisition, Legardere, Hamburg Area, Germany (December, 2013 - September, 2014; Sales Europe, VIdyOlive Inversions, Longmeadow, USA (June, 2013 - September, 2014); Professional Soccer Player, CFC Azul (January, 2013 - May, 2013). Education: Sacred Heart University, Bachelor of Science, B.S., Business Administration and Management General (2011 - 2013). Graduated with Magna cum Laude honors from Jack Welch Business School as one of the best in the class. Lindenwood University, Business Administration (2009 - 2011). Highest grades and honors at the Robert W. Plaster School of Business & Entrepreneurship.
https://www.linkedin.com/in/simon-harrsen-57719267/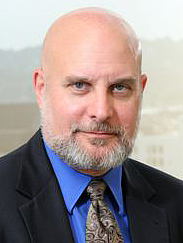 Barry Marks, Esq., CLFP, has joined the Messerli Kramer Law Practice, Minneapolis, Minnesota. He is located in Birmingham, Alabama. He previously was Founding Shareholder of Marks & Evans, PC. He is one of the founders of the National Association Equipment Brokers (now Association of Commercial Finance Brokers) and active in legal advice. He is an active member of the Certified Leasing and Finance Professional, according to Reid Raykovich, Executive Director of the Foundation: "He's been invaluable to us! He was on the first Board in 2000 and received his designation in 1999, the first attorney to become a CLFP."  He is past member of the Legal Committee of the Equipment Leasing and Finance Association. He is the author of one of the chapters in Mathew Bender's Equipment Leasing and the Practicing Law Institutes Equipment Leasing-Leverage Leasing treatises and co-author of three books on Leasing. He is Recipient of Bill Granieri Award for Education in Equipment Leasing, and National Association of Equipment Lessors. He is a former columnist for Leasing News. He continues as a frequent lecturer on business and commercial law issues. He is a past president of the Alabama State Poetry Society and was Alabama's Poet of the Year in 1999. His first book,
"Possible Crocodiles," was named Alabama Poetry, Book of the Year for 2010 and his second, "Sounding," was a finalist for the Eric Hoffer Award for small press publications.  Education: BA, Magna cum Laude, Emory University, 1974. LLM, taxation, Emory University, 1985.  J.D. with high honors, University of Florida, 1976.
https://www.linkedin.com/in/barry-marks-542004143/b
Barry S. Marks, Esq., Why I Became a CLFP
https://leasingnews.org/archives/Apr2019/04_01.htm#barry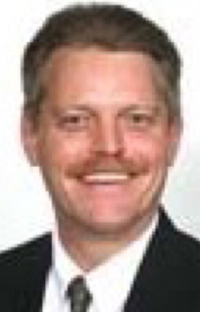 Michael "Mitch" Millasovich was hired as Vice President, Regional Manager, U.S. Bank Equipment Finance Distribution Finance Services, Minneapolis, Minnesota.  Previously, he was Vice President, Territory Manager II, Wells Fargo Equipment Finance (February, 2007 - April, 2021); Regional Sales Representative, Textron Financial (1999 - 2006).  Education: Western Michigan University, Bachelor of Science, BS.  Cardinal Stritch University, MBA, Business Administration and Management, General (2003 - 2005). Activities and Societies: Golf, Biking, Skiing, Travel, Racquetball. https://www.linkedin.com/in/michael-mitch-millasovich-6410884/
Trey Peters was hired as VP, Franchise Relationship Manger, BciCapital, Orlando, Florida. Previously he was at TCF Bank, Senior Account Executive (September, 2019 - August, 2021); Vice President, Business Development Officer, Nothing Yet (July, 2014 - September, 2019); Senior Director, Franchise Finance Group, Element Financial Corporation (June, 2013 - July, 2014); Business Development Manager, Butler Capital Corporation (May, 2001 - September, 2010). Education: University of Maryland, BA, English (1996 - 2001). Concentration in Language and Rhetoric. https://www.linkedin.com/in/trey-peters-5984199/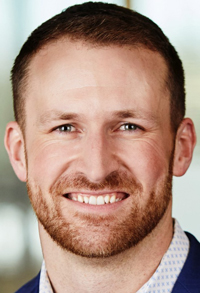 Evan Sammon was promoted to Vice President of Business Development at Channel-Your Partner in Funding.  He joined the firm November,2013, National Account Manager, promoted July, 2018, Director of Sales.  Education: Concordia College, Business/Corporate Communications (2009 - 2013). https://www.linkedin.com/in/evan-sammon-3381736a/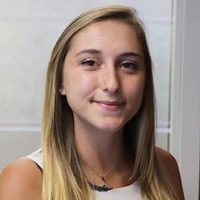 Stephanie Ward-Sharer, MSHRD, SHRM-CP was hired as Sr. HRIS Lead, Thumbtack. She is located in Franklinville, New Jersey. Previously she was at Marlin Capital Services, starting June, 2018, Human Resources Generalist, promoted February, 2020, Human Resources Generalist, promoted June, 2021, Human Resources Information System Lead; Human Resources coordinator, Hill International, Inc. (May, 2017 - June, 2018); HR Intern, Albert's Organics (April, 2016 - May, 2017); Copy Center Associate, Staples (October, 2012 - June, 2016). Certifications: Coaching Employees through Difficult Situations, LinkedIn, Issued May, 2021. Data-Driven Learning Design, LinkedIn, issued May, 2021. Developing a Mentoring Program, LinkedIn, May, 2021. Nine more courses completed. Education: Villanova University, Master's degree, Human Resources Development, GPA 4.0 (2018 - 2020). Activities and Societies: Mentor Programs. Rown University, Bachelor's degree, Psychology, GPA. 3.96. Activities and Societies: SHRM Junior Achievement Transfer Mentor Program. Rowan College at Gloucester County, Associate's degree, Psychology, GPA 3.93 (2013 - 2015). https://www.linkedin.com/in/stephaniewardsharer/


[headlines]
--------------------------------------------------------------
Help Wanted Ads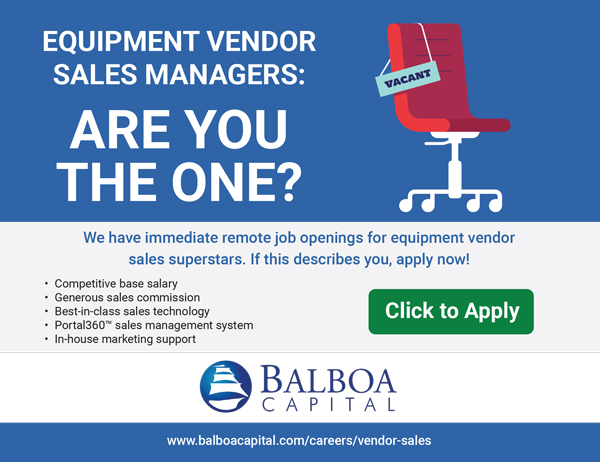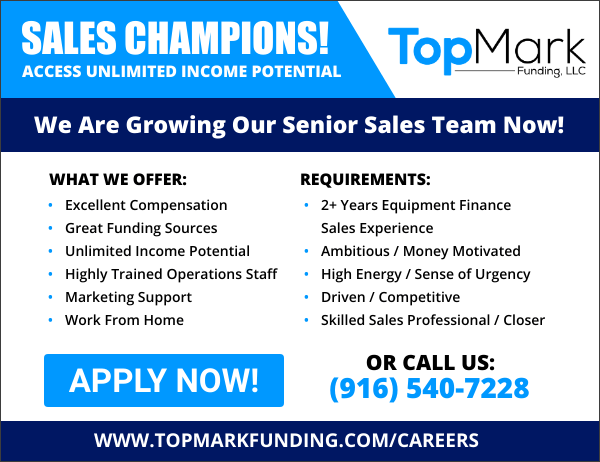 [headlines]
--------------------------------------------------------------
Your Next Big Relationship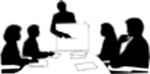 Sales Makes it Happen by Scott Wheeler, CLFP
Successful originators in the commercial equipment finance and leasing industry always have a handful of top relationships that they can count on to consistently provide a flow of new business each quarter. Many of these robust relationships have been supercharged over the past six to twelve months and account for a large portion of a successful originator's production. What may happen if (or when) one or two of these top relationships suddenly disappear? Are you prepared to find, secure, and win new relationships to replace a lost relationship in the future?
I hear originators claim that they are too busy to prospect. Business is so strong that their priority is servicing their current relationships. The lack of prospecting will create future challenges. There is no better time to prospect then when an originator is at the top of his game. Success breeds success. Success creates confidence. Success provides an originator with the tools to build meaningful relationships faster and with more efficiency. Now is the time to seek and win those relationships that may have appeared out of reach just a few months or years ago. Below are a few suggestions for prospecting in a robust market:
Set aside time each week to focus on developing new relationships.
Develop a hot list of vendors and end-users which you believe should be using your services.
Create realistic goals of how many new, meaningful relationships you will add in the next 60 or 90 days.
Focus on your success and prospect by sharing your success with new relationships. Professionals want to conduct business with successful originators.
Focus on prospects that have the greatest potential - stop chasing prospects that no longer align with your capabilities.
There is no better time to develop top relationships then when you are experiencing success.
Scott A. Wheeler, CLFP
Wheeler Business Consulting
1314 Marquis Ct.
Fallston, Maryland 21047
Phone: 410 877 0428
Fax: 410 877 8161
Email: scott@wheelerbusinessconsulting.com
Web: www.wheelerbusinessconsulting.com
Sales Makes it Happen articles:
http://www.leasingnews.org/Legacy/index.htm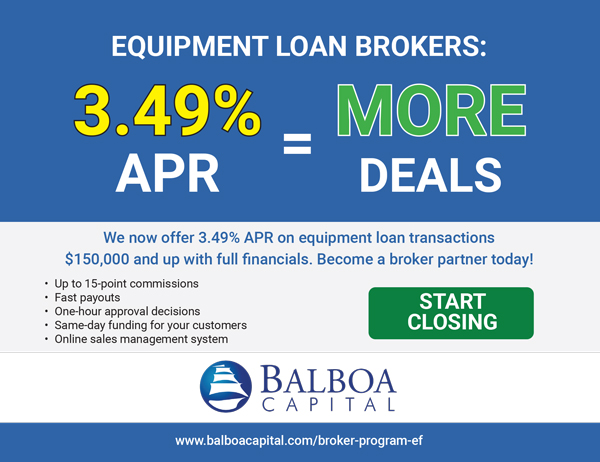 [headlines]
--------------------------------------------------------------
Fast Turnaround Time
By Steve Chriest
If you want to avoid the label of a "me-too" player in your industry, you will want to identify your company's Exclusive Strengths.
Because some customers use your services, you have, at least in their eyes, Exclusive Strengths. These are strengths that are exclusive to your company, are recognized as exclusive by your customers, and for which you have earned bragging rights. Exclusive Strengths can only be claimed by you - they cannot also be claimed by any of your competitors.
In the equipment finance business, the claim of "fast credit turnaround time" can be claimed by so many competitors that the claim isn't even a strength today; it's a requirement for staying in business! The same is true for a claim that your company's people truly care about their customers. You can bet that your competitors are making the same claim to their customers.
So, how do you go about identifying Exclusive Strengths? The process is relatively simple and deceptively powerful. First, conduct a brainstorming session with everyone involved in the company's revenue generating process. You can do this in an office setting or at a retreat. Ask the participants to answer these questions: What do we have that our competitors cannot offer or what do we do that our competitors don't do? Once answers to these questions are developed into a list, the qualification process begins.
To qualify as an Exclusive Strength, what you have or what you do must be something your customers care about. For example, if you truly have a system of credit and collection activities that allow you to approve and fund more "D" credits than any industry competitor in a geographical area, and your customers care about this ability, it begins to qualify as an Exclusive Strength. If you can prove your claim to your customers, it will then pass the final test and will qualify as an Exclusive Strength for your company. It's important to note that your claim is an Exclusive Strength only for those customers who are "D" credits or those who provide goods or services to "D" credit customers. "A" credit customers, or those who sell exclusively to "A" credit customers, may have no interest in your sub-prime funding capabilities. In these cases, your ability is not seen as an Exclusive Strength because they don't care!
Another, almost failsafe approach to zeroing in on your Exclusive Strengths is to ask your customers! Instead of sending out surveys which ask your customers how you can improve your services, ask them, in person, the following, simple questions: "Why do you do business with us? What do we have or do those distinguish us, in your eyes, from our competitors?" They will tell you how they see you as different from your competitors, and they'll let you know what else they want from you to remain loyal customers.
About the author: Steve Chriest is the founder of Selling UpTM (www.selling-up.com), a sales consulting firm specializing in sales improvement for organizations of all types and sizes in a variety of industries. He is also the author of Selling the E-Suite, The Proven System for Reaching and Selling Senior Executives and Five Minute Financial Analyst, Basic CREDIT & Analysis Tools for Non-Accountants. He was the CEO of a very successful leasing company and executive at a major company. You can reach Steve at schriest@sbcglobal.net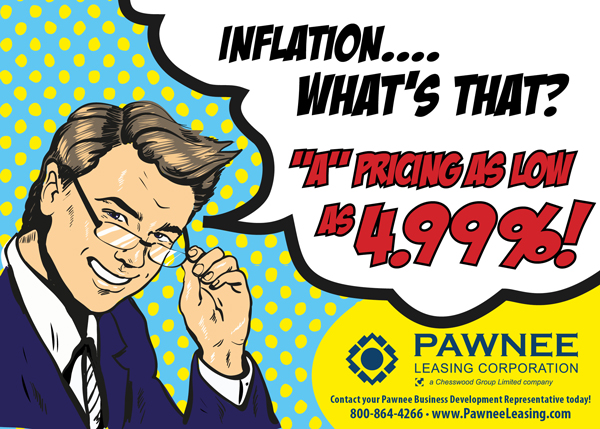 [headlines]
--------------------------------------------------------------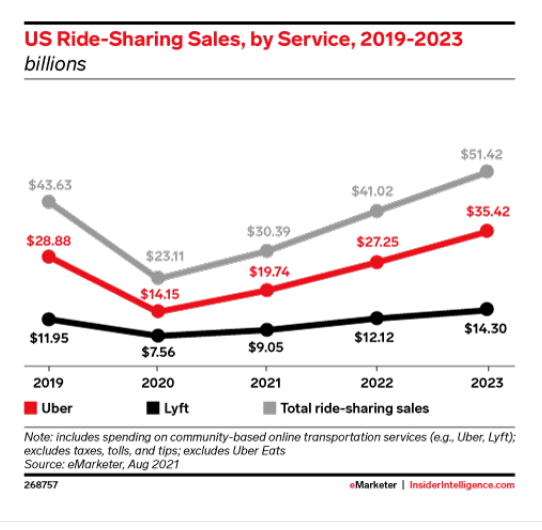 After a deflated 2020, Uber and Lyft are both poised to see US ride-sharing sales grow for years to come, but the former's will rise faster and from a higher base. By the end of 2023, Uber will surpass $35 billion in ride-sharing sales, up from $14.15 billion last year. By comparison, Lyft brought in $7.56 billion last year and won't arrive at the $14 billion mark until 2023.
Source: emarketere.com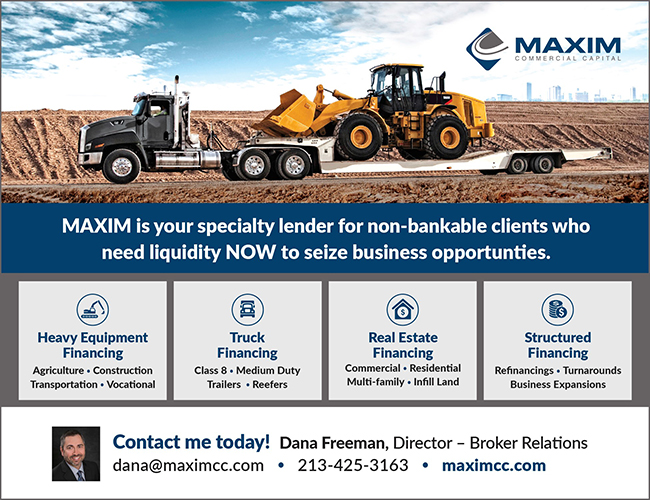 [headlines]
--------------------------------------------------------------
California Earmarks $100 Million
to Help Cannabis Companies Get Licensed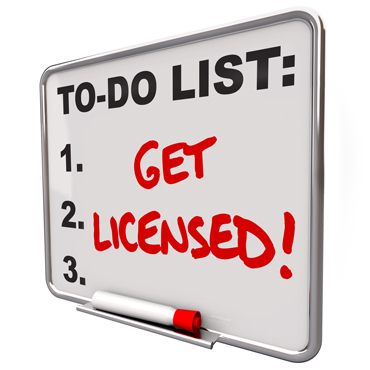 According to a 2018 report by ArcView and BDS Analytics, California is the largest cannabis market in not only North America but the entire world. The state, which legalized recreational marijuana in November 2016 and medical cannabis in 1996, realized cannabis sales worth $4.4 billion in 2020, even amid the coronavirus pandemic.
Despite the size of its legal cannabis market, a large percentage are using provisional licenses, and sales from the illicit market still make up a significant chunk of cannabis sales in the state. California has now set aside $100 million to help cannabis sellers get licenses and hopefully, draw some sellers from the illicit market by making the process easier.
The state legislature of California earmarked these funds in June to help sellers transition from provisional licenses to annual licenses. A majority (82%) of the cannabis companies in California have provisional licenses, and the licensing process has kept many of them, especially the smaller ones, from obtaining annual licenses.

James Steigerwald, the chief marketing officer at Los Angeles-based marijuana delivery service, Nug Avenue, and an industry expert, says the licensing process can be quite costly, difficult and time-consuming, causing many people to avoid the complicated process altogether. Companies that want to upgrade their provisional licenses are required to study any potential negative effects their business may have on the environment and explain how they would find ways to mitigate these effects.
While larger companies with significant funding can feasibly pull this off, small to moderately sized firms, which make up the majority of the players in America's state-legal cannabis industry, will have a much harder time. As such, the $100 million will be dispersed to cities and counties, allowing them to fund programs that support cannabis players that are looking to upgrade their temporary licenses to permanent ones. The funds will be allocated to 17 communities in total, which will use them to look for and hire additional staff to assist license applicants and process the paperwork required for the process.
So not only will the cash help businesses that would have otherwise been unable to obtain permanent licenses on their own, but it will also provide new employment opportunities. Recipients of this funding will include Los Angeles, San Francisco, Oakland, Long Beach, Adelanto, Desert Hot Springs and Commerce, with Los Angeles receiving the largest share. Steigerwald hopes that as his Los Angeles-based company expands and requires additional licensing, the process will be a lot easier.
The proactive approach taken by the authorities in California may explain why there are so many thriving cannabis companies, such as American Cannabis Partners, within the California state borders.
Source: cannabisnewswire.com

[headlines]
--------------------------------------------------------------
##### Press Release ############################
FileInvite and AACFB Offer Members Affinity Program
to Streamline Loan Application Process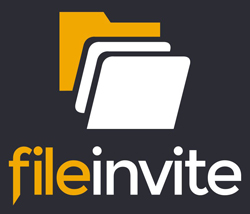 FileInvite to present workshop on workflow and content automation at 2021 AACFB Annual Conference
DENVER, Colo. and LOUISVILLE, Ky. – FileInvite, a document and data collection platform provider, announced today that it is partnering with the American Association of Commercial Financial Brokers (AACFB) to offer members an exclusive FileInvite package to streamline the document-intensive process of loan applications and documentation. FileInvite delivers an innovative way to improve document workflow, through automation and an intuitive process. AACFB members can visit https://members.aacfb.org/ to learn more. Fileinvite will present a workshop on Workflow and Content Automation on September 8, 2021, at the 2021 AACFB Annual Conference.

Working Together to Improve the Loan Process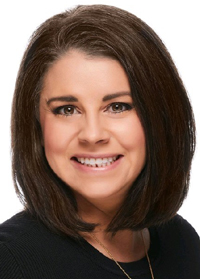 Kalah Sprabeary, CLFP, President, HUB Funding Solutions and AACFB director at large and board member, said, "We want to provide our AACFB members with business tools and resources to help them be successful with their commercial financing businesses.
"If we can empower our members to more easily manage the cumbersome loan document process, such as with FileInvite's solutions, their productivity and business processes will improve, thus fueling success."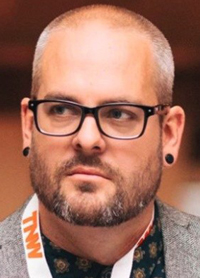 James Sampson, CEO of FileInvite. commented, "Especially in financial services where paperwork and security go hand-in-hand, manually managing a multitude of documents can be arduous and time-consuming. FileInvite solves this by delivering safe, compliant, and efficient document and data collection.
"We're pleased to work closely with the AACFB to introduce its members to an innovative way to better manage client loan documents."
AACFB members can contact Jeff Handley, director of strategic partnerships at FileInvite, at j.handley@fileinvite.com, to receive more information about Fileinvite and the discount package.
FileInvite Presenting at 2021 AACFB Annual Conference on September 8
The 2021 AACFB Annual Conference will be held September 8-10, 2021 in Nashville, Tennessee. FileInvite's senior solutions consultant, Gerald Leveritt, will walk attendees through how to make businesses more efficient by improving document management, including streamlining the process of collecting digital signatures from multiple parties and monitoring where a document is in the review process. To register for the conference: https://annualconference.aacfb.org/registration. To view the agenda: https://annualconference.aacfb.org/agenda/full-agenda2.

About FileInvite
Founded in 2015, FileInvite helps businesses improve customer experience and increase productivity by simplifying the process of collecting documents and sharing information with customers. The SaaS platform provides an intuitive customer portal and automated workflows that enable users to digitally complete, sign and upload documents, send communications, and keep track of data requests. Built on the Amazon Web Services (AWS) cloud using industry best practices, FileInvite is SOC2 compliant and meets the privacy and security requirements for handling sensitive customer data. For more information, please visit www.fileinvite.com.
About AACFB
The American Association of Commercial Finance Brokers (AACFB) is the premier trade association empowering independent commercial finance professionals and their funding source partners. The AACFB represents the expanding interests of its growing membership by providing best practice education and funding partner networks while promoting a culture of ethics. Our passion is to help commercial financing and leasing professionals achieve success by improving levels of performance. We do this by nurturing a community of members that connects great ideas and great people.

##### Press Release ############################


[headlines]
--------------------------------------------------------------
### Press Release ############################
Foundation COVID-19 Impact and Recovery Survey Shows Positive Portfolio Performance
and Increased Staffing Levels

Washington, DC– The Equipment Leasing & Finance Foundation  releases the results of its second quarterly COVID-19 Impact and Recovery Survey today which reveal equipment finance companies' staffing performance, work-from-home expectations, and portfolio metrics, including deferrals, defaults, and originations. The COVID-19 Impact and Recovery Survey is designed to reflect longer-term effects of the pandemic's impact on equipment finance companies going forward.
Among the survey highlights:

Staffing:

• Staffing levels are up, even vs. pre-COVID.
• Small-ticket lenders/lessors expect to have 14% more FTEs by January 1, 2022, than they did on January 1, 2020. Two-thirds expect a double-digit increase in staffing.
• Middle-ticket lenders/lessors expect a 7% increase.
• Large-ticket lenders/lessors expect a 5% increase.
• Banks and Independents both expect a 10% increase.
• Captives expect only a 3% increase.

Work from Home (WFH):

• Lenders of all types generally expect to be back in the office by 2022.
• 50% of Banks, 50% of Captives and 39% of Independents expect 0% or 10% WFH in 2022.
• Only 5% of Banks, 13% of Captives and 22% of Independents expect WFH to substantially continue for 75% or more of their employees.
• Overall, on average, 69% of staff were WFH at the beginning of 2021, and respondents expected more than half of those WFH to return to the office by beginning of 2022, reducing WFH to 31%.

Deferrals:

• At the peak of deferrals, lenders had about 8% of their portfolio in deferral. Overall deferrals are now down to 1.7%; for banks deferrals are down to 0.6%, Independents 3%, and Captives 8%.
• 10% of lenders never had any deferrals.
• 55% have no deferrals currently.
• 25% of lenders are still at their peak deferral percentage.

Defaults:

• Overall, default rates in 2021 are expected to be well below 2020 levels, and even below 2019 levels.
• Large ticket expectations for the 2021 default rate are even with 2019, at 0.17%
• Middle ticket expects 0.22%, well below the 0.38% seen in 2020.
• Small ticket expects a 0.37% default rate this year, not much more than half of 0.67% in 2020, and well below 0.58% in 2019.

Originations:

• Captives expect a 22% increase in originations in 2021 vs. 2019, the largest increase of any lender type. However, Captives saw a 14% decrease in 2020, as compared to 2019, so net growth over the two-year period would only be 4%
• Banks are expected to have double-digit growth in 2020 and 2021, amounting to 25% over the two-year period.
• Independents were flat in 2020, but expect to be up 17% in 2021.
"The data in the COVID-19 Impact and Recovery Survey provide valuable insights of industry performance by lender type and ticket size for companies to gauge their own results," said Tom
Ware, Foundation Trustee and Research Committee Chair. "Overall, the equipment finance industry appears to be coming through the pandemic stronger than ever, as indicated by metrics including expanding portfolios, positive portfolio performance and increases in new hires."
COVID-19 Impact and Recovery Survey Comments from Industry Executive Leadership:


David Normandin, CLFP, President and CEO, Wintrust Specialty Finance
"In the short term, the world-wide economy is recovering from the global pandemic of COVID-19. This means confidence in the stability of the markets is slowly recovering as supply chains slowly find a new path to stability. This directly affects the supply of commercial assets and their values. I think we will continue under these conditions through at least the end of 2021. Mid-term I think we will see pent-up demand released as product becomes available. Long-term, our industry will continue to adapt to new technologies, regulation, employee desires and customer needs to thrive. I believe the best is in front of us if we continue to innovate with broad vision and courage."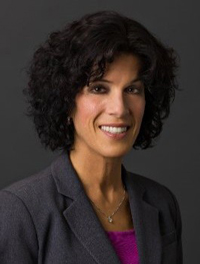 Nancy Pistorio, President, Madison Capital, LLC
"While the pandemic negatively impacted equipment finance originations in many market segments, as we begin to emerge from COVID restrictions and economic uncertainty, many businesses will be feeling more confident about capital spending and taking on additional debt. This should result in a notable increase in demand for our industry's products and services over the next 18 months."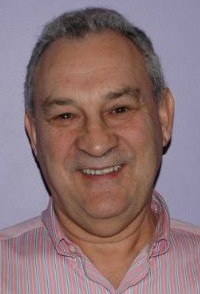 Steven Geller, Manager, Leasing Solutions, LLC
"I see some slowdown as companies are assessing their needs and trying to determine their office space needs with employees now working out of office."

Marci Slagle, CLFP, President, BankFinancial, NA
"Going forward I see our segment growing in the near and long-term future. I think near term we will continue to grapple with supply chain delays, but the need for financing will stay constant."
Survey responses were collected from 64 equipment finance company executives from July 1-29, 2021. Results are available online at https://www.leasefoundation.org/industry-resources/covid-impact-recovery-survey/. All Foundation studies are available for free download from the Foundation's online library at http://store.leasefoundation.org/.

JOIN THE CONVERSATION
Twitter: https://twitter.com/LeaseFoundation
Facebook: https://www.facebook.com/LeaseFoundation
LinkedIn: https://www.linkedin.com/company/10989281/
Vimeo: https://vimeo.com/elffchannel

ABOUT THE FOUNDATION
The Equipment Leasing & Finance Foundation is a 501c3 non-profit organization that propels the equipment finance sector—and its people—forward through industry-specific knowledge, intelligence, and programs that contribute to industry innovation, individual careers, and the overall betterment of the equipment leasing and finance industry. The Foundation is funded through charitable individual and corporate donations. Learn more at www.leasefoundation.org.
##### Press Release ############################

[headlines]
--------------------------------------------------------------
#### Press Release #############################

ELFA Announces 2021 Operations & Technology
LIVE! Tuesday, September 14, 2021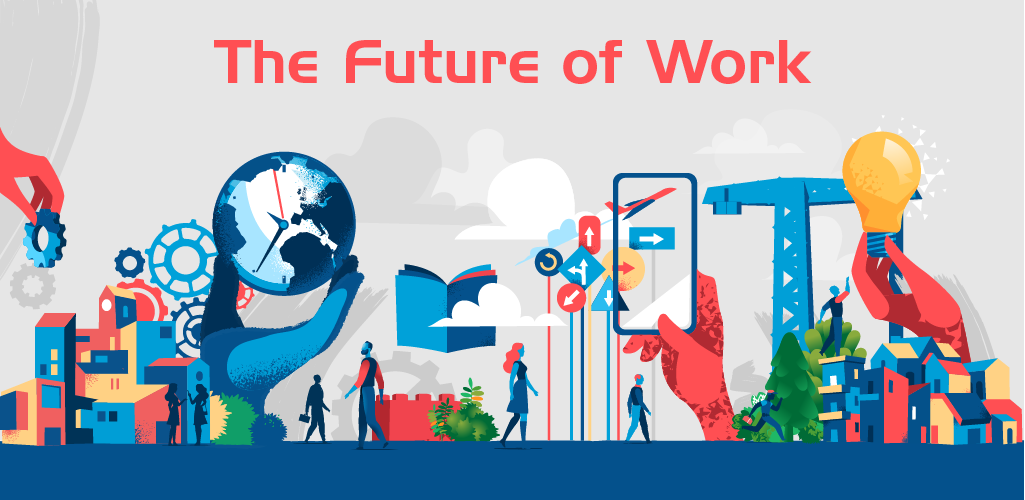 Washington, D.C. – The Equipment Leasing and Finance Association today announced the agenda for ELFA Operations & Technology LIVE!, an interactive virtual conference on Sept. 14. The conference will provide direction and support for equipment finance companies using technology to improve business processes, enhance customer satisfaction and increase operational effectiveness.
"We think everyone in ELFA will benefit from attending Operations & Technology LIVE!," said Jennifer Martin, Chair of the ELFA Operations & Technology Committee, which is involved in planning and hosting the conference. "This year's theme, 'The Future of Work,' is not just about technology; it's about answering the questions we all have regarding what's in store for our workplace and our workforce. Anyone who's leading through these rapidly changing times, anyone who's hoping to return to the 'old' office but in 'new' ways, and anyone interested in how their company may evolve, should attend. We look forward to connecting and exchanging ideas with as many members as possible on Sept. 14!"
Highlights from the ELFA Operations & Technology LIVE! agenda include:
The Future of Work – Keynote by Brian Solis, Global Innovation Evangelist at Salesforce and a best-selling author, digital anthropologist and futurist
The Compostable Enterprise – Seize market opportunities and respond to disruption while maintaining resilience.
Innovating Apart – Thrive with a distributed workforce
Every Leader Is a Technology Leader
Leadership in Times of Uncertainty 
Considering Unconscious Bias in Design & Technology
You Can't Digitize Humanity
The End of LIBOR – Transitioning from LIBOR to Replacement Rates
State of the Equipment Finance Industry – Presented by ELFA Board Chair Kris Snow, President, Cisco Systems Capital Corporation
Operations & Technology Excellence Award Showcase – Featuring the 2021 award winner Chicago Freight Car Leasing Co., a Sasser Family Company. Plus: Stop by the virtual lounge to talk with two "Spotlight" companies who submitted for the award: Kwipped's APPROVE and Canon Financial Services' Apollo.
Virtual Networking Reception – Connect with colleagues and exchange best practices on hot topics, including Operations, Technology, Going Back to Work, Overcoming Pandemic Fatigue, and Leading the Future of Work: Share Your Company's Approach.
Attendees also will have access to a host of accounting-related sessions at the ELFA Lease & Finance Accountants LIVE! virtual conference, which will be held concurrently on Sept. 14. Attendees may participate in both conferences at no extra cost.
Planning Committee
ELFA recognized the members of the 2021 Operations & Technology Committee who are helping to plan Operations & Technology LIVE!, including:
Jennifer Martin, SVP, Sales Enablement and Initiative Support, Key Equipment Finance (Committee Chair)
Chad Carlson, Professional Services Manager, Tamarack Technology, Inc.
Tina Cartwright, CLFP, SVP Information Technology and Operations, Equipment Finance, U.S. Bank Equipment Finance
Andrew Cotter, EVP, Chief Information Officer, Somerset Capital Group, Ltd.
Keelie Fitzgerald, SVP, Marketing, Odessa
Keith Goepfert, Solutions Architect, Huntington Equipment Finance
Peter Haug, Product Manager, LTi Technology Solutions
Ron Meyer, Sr. Business Advisor, Linedata Lending and Leasing
Steve Nelson, SVP, Director of Operations, TD Equipment Finance, Inc.
Lisa Nowak, Lead Product Manager, IDS
Sheila Oliver, Global Product Manager, Retail Product Families, John Deere Financial
Candace Reinhart, CLFP, SVP of Operations & Syndications, CoreTech Leasing, Inc.
Tawnya Stone, CLFP, VP, Strategic Technology, GreatAmerica Financial Services
Denis Stypulkoski, Founder and Principal, Reimagine Advisors
More Information
The agenda and registration details for ELFA Operations & Technology LIVE! are available at www.elfaonline.org/events/2021/OT/.
About ELFA
The Equipment Leasing and Finance Association (ELFA) is the trade association that represents companies in the nearly $1 trillion equipment finance sector, which includes financial services companies and manufacturers engaged in financing capital goods. ELFA members are the driving force behind the growth in the commercial equipment finance market and contribute to capital formation in the U.S. and abroad. Its 575 members include independent and captive leasing and finance companies, banks, financial services corporations, broker/packagers and investment banks, as well as manufacturers and service providers. In 2021, ELFA is celebrating 60 years of equipping business for success. For more information, please visit www.elfaonline.org.
### Press Release ###############################


[headlines]
--------------------------------------------------------------
Watch at Home:
Fernando's Views

An utterly bonkers musical, a couple of poignant coming-of-age stories and a pair of eccentric quests make for a particularly varied and unique batch of streaming releases. Check them out: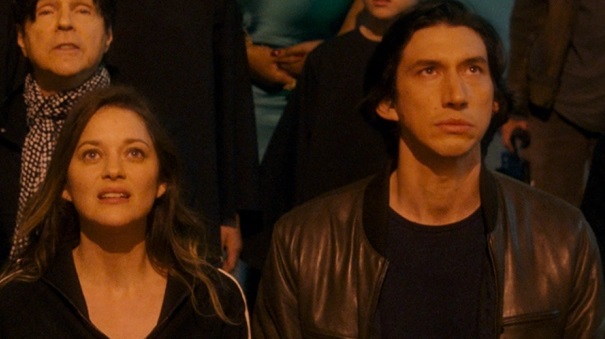 Annette (Amazon Prime): A director of fantastic imagination and obsessions, French auteur Leos Carax ("Holy Motors") returns with his latest vision, an outlandish blend of melodrama and musical. Made in collaboration with veteran pop band Sparks (who composed the songs), the plot charts the ups and downs in the relationship between avant-garde stand-up comic Henry (Adam Driver) and opera star Ann (Marion Cottilard), doomed lovers whose mysterious daughter, Annette, becomes a success with audiences. That Annette is portrayed, without explanation, by a wooden puppet should say plenty about the film's boldly surreal bent and how divisive it will prove for viewers. Though its outlandish nature may prove alienating, there's no denying the boundless passion and inventiveness that goes into every exhilarating frame of the film.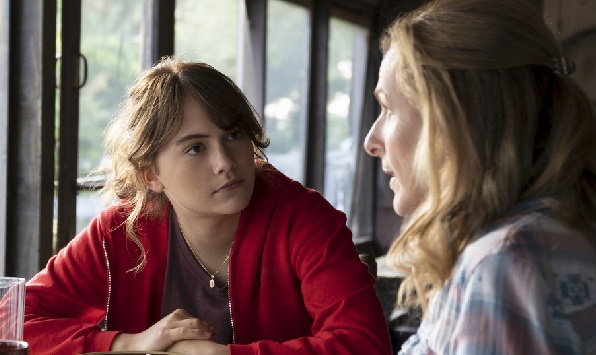 CODA (Apple TV+): Coming-of-age conventions are enlivened by captivating settings and characters in this award-winning crowd-pleaser from the Sundance Film Festival. The title stands for Children of Deaf Adults, and that's Ruby Rossi (Emilia Jones), the only person in her lively Massachusetts family. There's her father, Frank (Troy Kotsur), who's struggling with his private business as a fisherman, and her pugnacious older brother, Leo (Daniel Durant). And then there's her mother, Jackie (Marlee Matlin), whose love for her daughter is mixed with concern when Ruby becomes interested in pursuing a career in music. Sensitively attuned to the protagonist's unique role within her family (and the complex emotions that result), director Sian Heder's warm and spiky comedy-drama mixes sentiment and humor winningly, helped immensely by Jones' freshness.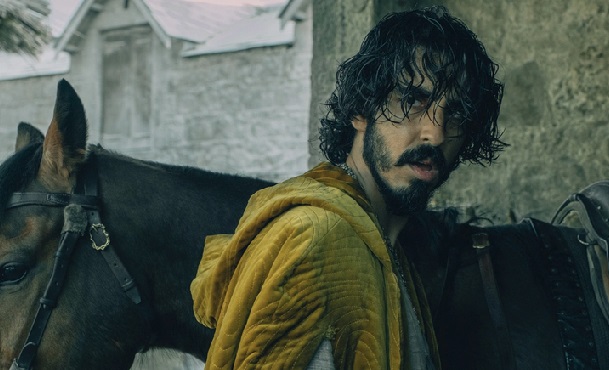 The Green Knight (GooglePlay, Vudu): Rapidly becoming a specialist in eccentric takes on fables, director David Lowery ("A Ghost Story") dismantles medieval adventure in this moody fantasy epic set during Arthurian times. Dev Patel stars as Gawain, a young warrior who sets out to prove himself to his mother, sorceress Morgan le Fay (Sarita Choudhury), and his uncle, the aged King Arthur (Sean Harris). His mission involves heading out to Lancelot and confronting a mighty enemy, the hulking Green Knight. Can he complete the quest on the battlefield, as well as the quest within himself? Combining colossal confrontations with intimate philosophies, lavish visions and gritty effects, Lowert's film has been compared by more than one critic to Peter Jackson's "Lord of the Rings" epics.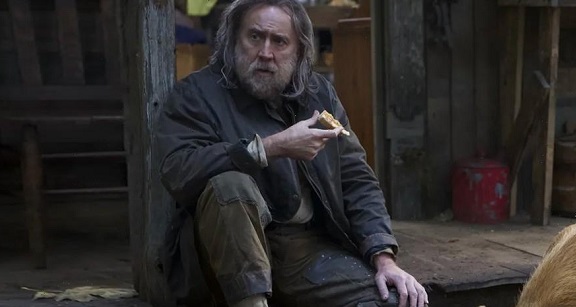 Pig (Amazon Prime, Vudu): Nicolas Cage gives one of his best performances in years in this strange (and strangely poignant) drama, which showcases the gentle and restrained side of this famously unhinged actor. Cage plays Rob Feld, a celebrity chef who has, for fifteen years, lived in isolation in the forests of Portland. His only companions are a young man (Alex Wolff) to whom he sells truffles, and the foraging pig that's become his friend. When his beloved porcine associate disappears, however, the quiet Rob goes on a surprising journey of vengeance and discovery. Directed by Michael Sarnoski in an impressive debut, the movie is an off-kilter slow-burner that sounds like a silly parody but instead delivers a striking, poetic portrait of obsession, regret, and loss.
Sweet Thing (Amazon Prime, Vudu): A soulful talent who's been gone from the movies for much too long, indie filmmaker Alexander Rockwell ("In the Soup") delivers a lyrical snapshot of childhood in this profoundly moving drama. Billie and Nico (Lana and Nico Rockwell) are youngsters who eagerly devour life both during its exhilarating and heartbreaking moments. They divide their time between their alcoholic father (Will Patton), who plays Santa Claus at the local mall, and their flighty mother (Karyn Parsons), who's more interested in adventure than in responsibility. Through the young eyes of the tiny protagonists, the film serves up flashes of happiness and pain, beautifully shot in black-and-white 16mm. Personal, uplifting and ultimately joyous, this is a vibrant vision of fragile yet priceless connections.
[headlines]
--------------------------------------------------------------
Siberian Husky
Charlotte, North Carolina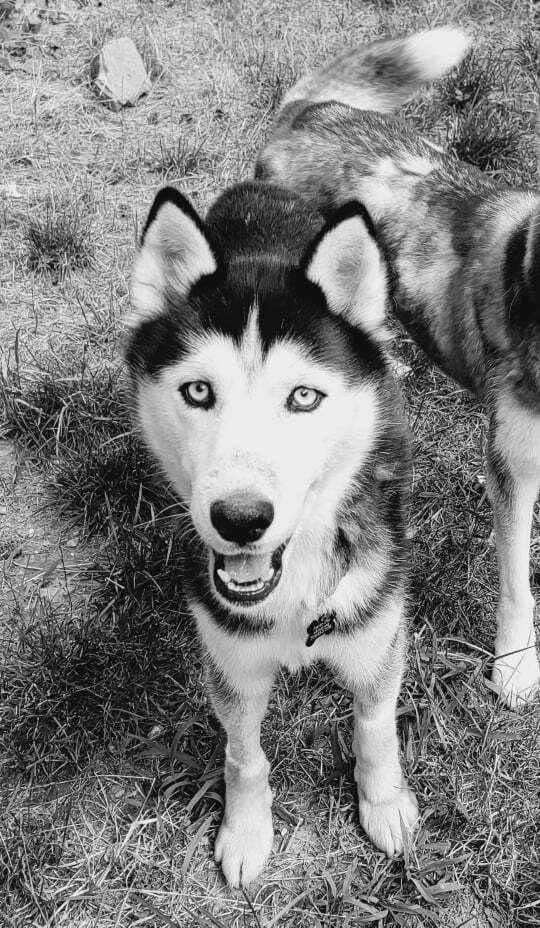 Johnny

Male
50 lbs.
Black,  White/Cream
Crate/House Trained
Friendly, Playful, Curious Athletic
Vaccinations up to date/Neutered
Good with Home with Other Dogs
Prefers a Home with Cats
Introvert who likes to stay home (despite
the fact he is a good car rider)
Adoption Fee: $358.00
REQUIREMENTS:
-6ft fence: Huskies are known escape artists and Johnny can be a little nervous. This is strictly for their safety and your peace of mind.
-No apartments/joint housing complexes: Huskies talk. A LOT. Being the vocal breed he is, we're here to ensure Johnny can sing and talk to his heart's content. Your wall neighbors may not agree.
Johnny is your typical Husky - he is energetic, a massive goofball & FLUFFY. He likes to zoom and run fast as lightning in the fenced in yard! He is very silly once he gets to know you. He will gladly remind you that you're taking too long to open a door by pawing at it...it's kind of cute and sassy. Johnny & his four-legged foster sister's bond is unmatched - Sakari, also a Husky, is available for adoption as well and we would love for these two to get their "happily ever after" together. Johnny takes on a dominant role in the pack and would be best suited with female dogs, submissive males, or be an only dog. Due to his awkward and introverted nature, Johnny isn't really your go-to guy for a dog bar or dog park buddy. Like all dogs, Jenny would benefit from training to help him with his basic manners and socialization skills.
Before contacting- please read:
- Yes, this dog is available for adoption
- The adoption fee for Johnny is $358
- Apply at www.c2cnd.org
- The adoption fee covers their age appropriate shots, microchip, deworming, spay/neuter, and any other medical expenses while in our care.
- Local adopters only. Due to our thorough adoption process including home visits, we limit our adoptions to local families in the greater Charlotte area.
- If you have any additional questions, email us at dogs@c2cnd.org and we will respond as soon as possible!
Come visit us every Saturday at PetSmart for our adoption event from 10:00 AM to 2:00 PM. Be sure to check out our Events Page for details and to see if we will be in your area promoting awareness or having an adoption event. Feel free to come out and meet our pets. Need a little pick me up? It is a proven medical fact that animals make us feel better. So come on out and bring the whole family, including your pet, see how everyone bonds…You may just find your new best friend!
Catering to Cats and Dogs
(704) 879-1729

[headlines]
--------------------------------------------------------------
National Equipment Finance Association Early Discount
Ends Sept.17th for Oct. 13 - 15, Charlotte, North Charlotte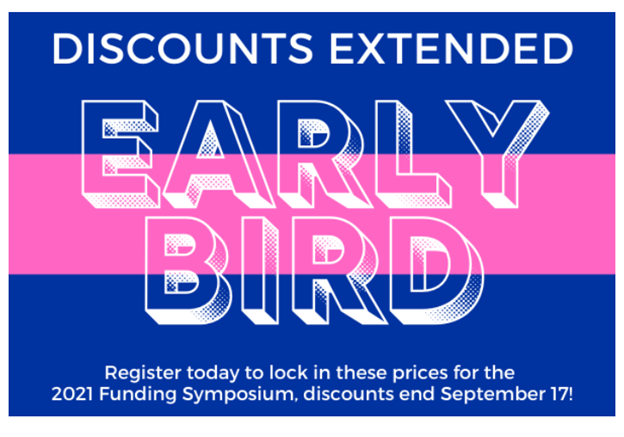 As we continue to navigate the ebbs and flows of COVID, we want to assure you that we have your safety at the forefront of all our plans for the Funding Symposium in Charlotte. That being said, we have every intention of having this conference. We continue to get notes and calls of encouragement to host this conference in person…so that is exactly what we are going to do!
Our leadership is passionate about making this conference a memorable experience and in order to do that, we need YOU there. So, we've decided to extend our early bird discounts a few more weeks to give you some additional time to get registered. But, don't wait too long… these discounts won't last!
We are so thankful to have the very best members in the industry. This conference won't be the same without YOU… so what are you waiting for, get registered today!
Register Today for NEFA 2021 Funding Symposium
https://web.cvent.com/event/096ff210-f46e-4488-b91d-ddd3e2231aa4/summary

[headlines]
--------------------------------------------------------------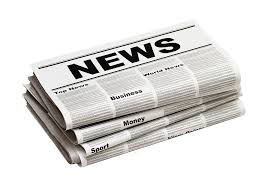 News Briefs---
Daily US COVID cases up more than 300%
    from Labor Day last year
https://news.yahoo.com/daily-us-covid-cases-more-170000206.html
Restaurant recovery gets hit hard by Delta variant
    42,000 at bars and restaurants shed alone — in August.
https://nypost.com/2021/09/06/restaurant-recovery-gets-hit-hard-by-delta-variant/
Intel to Invest Up to $95 Billion in European
     Chip-Making Amid U.S. Expansion
https://www.wsj.com/articles/intel-plans-investment-of-up-to-95-billion-in-european-chip-making-amid-u-s-expansion-11631027400?mod=hp_lead_pos7
Job openings soar to 10.9 million as companies
     struggle to fill positions
https://www.cnbc.com/2021/09/08/job-openings-soar-to-10point9-million-as-companies-struggle-to-fill-positions.html
FDIC-Insured Institutions Reported Net Income
     of $70.4 Billion in Second Quarter 2021
https://www.fdic.gov/news/press-releases/2021/pr21083.html
August 2021 Beige Book
    Federal Reserve Districts Reports Economic Activity
https://www.federalreserve.gov/monetarypolicy/files/BeigeBook_20210908.pdf
Where Are Older and Younger Americans Settling?   
   "Largest metropolitan areas homeowners and renters"
https://themreport.com/daily-dose/09-03-2021/where-are-older-and-younger-americans-settling
World's richest CEOs and the cars they drive
   By Maria Gourtsilidou
https://ceoworld.biz/2021/09/07/worlds-richest-ceos-and-the-cars-they-drive/
[headlines]
--------------------------------------------------------------


You May Have Missed---
The U.S. Expected an Economic Takeoff.
    It Got a September Slowdown.
https://www.wsj.com/articles/delta-variant-covid-us-economy-jobs-spending-fall-september-slowdown-school-11631027856?mod=itp_wsj&yptr=yahoo

[headlines]
--------------------------------------------------------------

Sports Briefs---
AP Top 25: Georgia jumps to No. 2 behind Tide;
    UCLA moves in
https://www.usnews.com/news/sports/articles/2021-09-07/ap-top-25-georgia-jumps-to-no-2-behind-tide-ucla-moves-in
Pittsburgh Steelers expect LB T.J. Watt to practice in full,
    be available for opener
https://www.espn.com/nfl/story/_/id/32165657/pittsburgh-steelers-expect-lb-tj-watt-practice-full-available-opener
Tom Brady might have to worry about these Cowboys
    players after jersey rule complaint
https://www.foxnews.com/sports/tom-brady-cowboys-players-jersey-rule
Texans GM: "Wouldn't expect"
      Deshaun Watson on Sunday
https://www.theredzone.org/Blog-Description/EntryId/17577/Texans-GM---Wouldn-t-expect--Deshaun-Watson-on-Sunday
Sources: Cowboys restructure Dak Prescott's contract,
    save millions in salary cap space
https://www.theredzone.org/Blog-Description/EntryId/17559/Sources--Cowboys-restructure-Dak-Prescott-s-contract--save-millions-in-salary-cap-space
Betting on the NFL? Take the team
    with more vaccinated players
https://www.sfchronicle.com/sports/annkillion/article/Betting-on-the-NFL-Take-the-team-with-more-16444032.php
Some great feats, but not yet elite:
    49ers' Raheem Mostert eager to take next step
https://www.sfchronicle.com/sports/49ers/article/Some-great-feats-but-not-yet-elite-49ers-16444171.php
FL 2021: Super Bowl 56, playoffs, MVP and other awards
    predictions from USA TODAY Sports experts
https://www.usatoday.com/story/sports/nfl/2021/09/08/nfl-2021-super-bowl-56-playoffs-mvp-predictions-picks-usa-today-sports/5759576001/

[headlines]
--------------------------------------------------------------


California Nuts Briefs---

Eventbrite sheds most of its SF office space
    a year after mass layoffs
https://www.sfgate.com/tech/article/Eventbrite-tech-sheds-most-SF-office-space-layoffs-16443394.php?IPID=SFGate-HP-CP-Spotlight
Apple homeless camp: Neighbors push back
     against new RV park
https://www.mercurynews.com/2021/09/08/apple-homeless-camp-neighbors-push-back-against-new-rv-park/


[headlines]
--------------------------------------------------------------



"Gimme that Wine"

http://www.youtube.com/watch?v=EJnQoi8DSE8
Wine of the week: the Chelsea Goldschmidt merlot
https://www.pressdemocrat.com/article/lifestyle/wine-of-the-week-the-chelsea-goldschmidt-merlot/
Most significant changes to Sherry regulations
    for 50 years announced
https://www.thedrinksbusiness.com/2021/09/most-significant-changes-to-sherry-regulations-for-50-years-announced/
French wine suffers worst hit in decades
     amid damage from frost and disease
https://www.theguardian.com/business/2021/sep/07/french-wine-output-frosts-weather
Wente Vineyards Invites Guests to Rediscover
    Wente Vineyards Tasting Lounge
https://www.winebusiness.com/news/?go=getArticle&dataId=250878

Free Wine App
https://www.nataliemaclean.com/mobileapp/

Wine Prices by vintage
http://www.winezap.com
http://www.wine-searcher.com/
[headlines]
----------------------------------------------------------------
This Day in History
     1739 – The Stono Rebellion, the largest slave rebellion in the colonies, erupted near Charleston, SC. 42-47 whites and 44 blacks were killed. The uprising was led by native Africans whose leader, Jemmy, was a literate slave; in some reports, he is referred to as "Cato," and likely was held by the Cato, or Cater, family who lived near the Stono River. He led 20 other enslaved Kongolese, who may have been former soldiers, in an armed march south from the Stono River, bound for Spanish Florida. In an effort to destabilize British rule, the Spanish had promised freedom and land at St. Augustine to slaves who escaped from the British colonies. Most of the captured slaves were executed; the surviving few were sold to markets in the West Indies. In response to the rebellion, the South Carolina legislature passed the Negro Act of 1740, which restricted slave assembly, education, and movement. It also enacted a 10-year moratorium against importing African slaves, because they were considered more rebellious, and established penalties against slaveholders' harsh treatment of slaves. It required legislative approval for each act of manumission, which slaveholders had previously been able to arrange privately. This sharply reduced the rate of manumissions in the state.
1776 – The Continental Congress officially declared the new union of sovereign states as the United States, formerly known as the United Colonies.
1791 – The capital of the United States was officially named Washington, District of Columbia to honor our first President.
1823 - Alexander Twilight, the first African-American known to have earned a bachelor's degree from an American college or university, received a BA degree at Middlebury College.
1836 – Abraham Lincoln received his law license.
1839 – John Herschel made numerous important contributions to photography. He made improvements in processes, particularly in inventing the cyanotype process and variations, and the precursors of the modern blueprint process. In 1839, he made a photograph on glass, which still exists, and experimented with some color reproduction, noting that rays of different parts of the spectrum tended to impart their own color to a photographic paper. Herschel made experiments using photosensitive emulsions of vegetable juices, called phytotypes and published his discoveries in the Philosophical Transactions of the Royal Society of London in 1842. Herschel coined the term photography in 1839. He may, however, have been preceded by Brazilian Hercules Florence, who used the French equivalent, photographie, in private notes which one historian dates to 1834. Herschel was also the first to apply the terms negative and positive to photography.
1839 – "Devil Anse" Hatfield was born William Anderson Hatfield (d. 1921) near what is now Logan, WV. The patriarch of the Hatfield clan during the infamous Hatfield-McCoy feud, Devil Anse survived the feud and agreed to end it in 1891.
1850 – The Compromise of 1850 transferred a third of Texas' claimed territory (now parts of Colorado, Kansas, New Mexico, Oklahoma and Wyoming) to federal control in return for the U.S. federal government assuming $10 million of Texas' pre-annexation debt. The Compromise defused a four-year political confrontation between slave and free states regarding the status of territories acquired during the Mexican-American War (1846–48). The slave trade (but not slavery altogether) was banned in the District of Columbia and a more stringent Fugitive Slave Law was enacted.
1850 - Mexico had reluctantly ceded California and much of its northern territory to the United States in the 1848 Treaty of Guadalupe Hidalgo. When the Mexican diplomats signed the treaty, they pictured California as a region of sleepy mission towns with a tiny population of about 7,300 - not a devastating loss to the Mexican empire. Their regret might have been much sharper had they known that gold had been discovered at Sutter's Mill in Coloma, California, nine days before they signed the peace treaty. Suddenly, the greatest gold rush in history was on, and "forty-niners" began flooding into California chasing after the fist-sized gold nuggets rumored to be strewn about the ground just waiting to be picked up. California's population and wealth skyrocketed. Most newly acquired regions of the U.S. went through long periods as territories before they had the 60,000 inhabitants needed to achieve statehood, and prior to the Gold Rush, emigration to California had been so slow that it would have been decades before the population reached that number. But with gold fever reaching epidemic proportions around the world, more than 60,000 people from around the globe came to California in 1849 alone. Faced with such rapid growth, as well as a thorny congressional debate over the question of slavery in the new territories, Congress allowed California to jump straight to full statehood without ever passing through the formal territorial stage. After a rancorous debate between the slave-state and free-soil advocates, Congress finally accepted California as a free-labor state under the Compromise of 1850, beginning the state's long reign as the most powerful economic and political force in the far West.
1850 – Territories of New Mexico and Utah were created.
1861 – Sally Tompkins became the first female Confederate Army officer. She is best remembered for privately sponsoring a hospital in Richmond to treat soldiers wounded in the Civil War. After First Manassas, Confederate President Jefferson Davis instituted regulations requiring military hospitals be under military command. However, The Robertson Hospital where she had worked in Richmond after that battle had done such an outstanding job and was prepared to continue that he commissioned Tompkins as a captain so that she could continue her work. She was one of two women, the other Lucy Otey of Lynchburg, who were officially commissioned as officers in the Confederate Army. She refused any payment for her services. On her military commission, she wrote, "I accepted the commission as Captain in the C.S.A. when it was offered. But, I would not allow my name to be placed upon the pay roll of the army." Under her supervision she had the lowest death rate of any hospital Union or Confederate, during the Civil War. Whatever her devotion and work she has been remembered as the "Angel of the Confederacy."
1863 – The Union Army entered Chattanooga, TN. During the Chickamauga Campaign, Union artillery bombarded Chattanooga as a diversion and following the battle, the defeated Union Army retreated to safety in Chattanooga. Two months later, reinforcements led by Gen Grant gave strength to the Union in what became the battle of Lookout Mountain. Also, the Battle of Cumberland Gap, TN was a victory for Union forces under the command of Ambrose Burnside during his campaign for Knoxville. The bloodless engagement cost the Confederates 2,300 men and control of the Gap.
1875 – Lotta's Fountain was dedicated at Market and Geary and Kearney in San Francisco. The fountain was commissioned by actress Lotta Crabtree as a gift to the City. At the time, Crabtree was among the highest-paid entertainers in the country. She left an estate of some $4 million in a charitable trust, still in existence and funding charity today, for such causes as veterans, aging actors and animals. The Fountain is the site of meetings every April 18, as it was in 1906, marking the anniversary of the 1906 Earthquake.
1877 – Frank Chance (d. 1924) was born in Salida, CA. He was the first baseman of the celebrated double play combination of the Chicago Cubs, Tinkers to Evers to Chance. He played in the Majors from 1898 through 1914, managed several teams through 1923, and he is the all-time leader in managerial winning percentage in Cubs history. Chance was elected to the Baseball Hall of Fame in the 1946 along with Tinker and Evers.
1887 – Alf Landon (d. 1987) was born in W. Middlesex, PA. The 26th Governor of Kansas, he was the Republican nominee for President of the United States but was defeated in a landslide by incumbent President Franklin Roosevelt in the 1936 election.
1890 – Harland Sanders (d. 1980) was born in Henryville, IN. He is best known for founding fast food chicken restaurant chain Kentucky Fried Chicken and later acting as the company's symbol as Col. Sanders. His name and image are still symbols of the company. Prior to establishing KFC, he worked at several unremarkable jobs from farmhand to streetcar conductor to railroad blacksmith and fireman to ferry operator. In 1930, Shell Oil offered Sanders a service station in North Corbin, KY, rent free, in return for paying them a percentage of sales. Sanders began to serve chicken dishes and other meals there. His local popularity grew, and, in 1939, food critic Duncan Hines visited Sanders' restaurant and included it in Adventures in Good Eating, his guide to restaurants throughout the US. In 1952, Sanders franchised "Kentucky Fried Chicken" for the first time, to Pete Harman, a restaurateur in S. Salt Lake City, UT, the operator of one of that city's largest restaurants. In the first year of selling the product, restaurant sales more than tripled, with 75% of the increase coming from sales of fried chicken. For Harman, the addition of fried chicken was a way of differentiating his restaurant from competitors; in Utah, a product hailing from Kentucky was unique and evoked imagery of Southern hospitality. Don Anderson, a sign painter hired by Harman, coined the name Kentucky Fried Chicken. After Harman's success, several other restaurant owners franchised the concept and paid Sanders $0.04 per chicken. Sanders sold KFC in 1964 for $2 million.
1892 – The third moon of Jupiter was discovered by American astronomer Edward E. Barnard.
1893 – President Grover Cleveland's wife, Frances, gave birth to a daughter, Esther. It was the first time a President's child was born in the White House.
1904 – Mounted police appeared for the first time in New York City.
1904 – Although still known as the Highlanders, the New York American League was referred to as the Yankees by the Boston Herald. They would not officially become the Yankees until 1913.
1916 - In Washington, Boston's Babe Ruth beat the Senators' Walter Johnson, 2-1. Ruth allowed four hits while Johnson gave up 8. It was the Babe's 4th win this season versus Johnson.
1917 - In Chicago, with the score tied 3-3 in the 10th inning between the White Sox and Indians, umpire Brick Owens declared a forfeit to the Sox, 9-0, because of the 'dilatory tactics' of the Cleveland players who protested Owens' ruling in the 10th. With two on and no outs, he called out Jack Graney out on a close play. The ensuing argument delayed the game ten minutes with several Indians rolling on the ground and tossing their mitts. When Chicago's first hitter struck out to open the bottom of the inning, Indian catcher Steve O'Neill fired the ball into CF, whereupon Owens called the forfeit.
1918 – In game 4 of the World Series, Babe Ruth knocked in two runs on a triple in the 4th and pitched seven scoreless innings before the Cubs tied it in the 8th. This ended Ruth's World Series record of 29 2/3 consecutive scoreless innings that stood until 1961 when the Yankees' Whitey Ford broke it against Cincinnati.
1919 – The infamous Boston Police Strike of 1919 begins, causing an uproar around the nation and confirming the growing influence of unions on American life. Using the situation to their advantage, criminals took the opportunity to loot the city. As society changed in the 20th century, police were expected to act more professionally. Some of their previous practices were no longer countenanced. Explanations such as that given by the Dallas chief of police in defense of their unorthodox tactics - "Illegality is necessary to preserve legality" - was no longer acceptable to the public. Police forces were brought within the civil service framework and even received training for the first time. Soon, the American Federation of Labor (AFL) began to create local police unions. When the Boston Police went on strike on September 9, the country's leading newspapers sounded the alarm bells. Some falsely reported that gangs were running wild and attacking women throughout the city. Others saw it as evidence of the spread of communism. In actuality, the strike prompted a lot of property damage but did not seriously endanger the safety of the community-partly due to the quick response of the government. Calvin Coolidge, governor of Massachusetts at the time, called out the militia to assist Harvard students and faculty who were acting as a volunteer force. (He later used the incident to boost himself to the presidency.) While the Boston Police Strike proved disastrous for unions in the short term, police were eventually allowed to form unions. However, it is illegal for police to go on strike, and even informal work actions such as the "Blue Flu," whereby large numbers of police officers call in sick at the same time, are seriously discouraged.
1924 - The Hanapepe Massacre took 20 lives on Kaua'i. Toward the end of a long-lasting strike of Filipino sugar workers, local police shot dead nine strikers and fatally wounded seven, strikers shot and stabbed three sheriffs to death and fatally wounded one. The massacre brought an end to armed protests in Hawai'i.
1926 – The National Broadcasting Company, the oldest in the US, was founded by the Radio Corporation of America. During early broadcast business consolidation, radio manufacturer RCA acquired New York City radio station WEAF from AT&T. Westinghouse, a shareholder in RCA, had a competing outlet in Newark, NJ which also served as the flagship for a loosely structured network. This station was transferred from Westinghouse to RCA in 1923 and moved to New York City. WEAF acted as a laboratory for AT&T's manufacturing and supply outlet Western Electric, whose products included transmitters and antennas. New parent RCA saw an advantage in sharing programming, and after getting a license for radio station WRC in Washington, D.C., in 1923, attempted to transmit audio between cities via low-quality telegraph lines. AT&T refused outside companies' access to its high-quality phone lines. The early effort fared poorly, since the uninsulated telegraph lines were susceptible to atmospheric and other electrical interference. In 1925, AT&T decided that WEAF and its embryonic network were incompatible with the company's primary goal of providing a telephone service. AT&T offered to sell the station to RCA in a deal that included the right to lease AT&T's phone lines for network transmission. The merger of these entities was accompanied by the NBC network creation.
1931 - To raise funds to help the unemployed in the Great Depression, the Yankees, Giants and Robins – who did not become the Dodgers until 1933 - agreed to a series of benefit games. Sixty thousand fans, paying regular prices, raised $59,000 in the first match-up alone.
1934 - In one of the most memorable games in Negro League history, the Pittsburgh Crawfords' Satchel Paige dueled the Philadelphia Stars' Slim Jones, 1-1, called after 9 innings due to darkness. Paige fanned 12, and Jones, 9, before 30,000 at Yankee Stadium.
1936 – It is still the earliest pennant-clinching in Major League history…The Yankees of Lou Gehrig and the rookie Joe DiMaggio swept the Cleveland Indians in a doubleheader.
1940 – George Stibitz pioneered the first remote operation of a computer. Internationally recognized as one of the fathers of the modern first digital computer, he was a Bell Labs researcher known for his work in the 1930s and 1940s on the realization of Boolean logic digital circuits using electromechanical relays as the switching element. In a demonstration to a conference at Dartmouth College, Stibitz used a teletype to send commands to the Complex Number Computer in New York over telegraph lines. It was the first computing machine ever used remotely.
1941 – Singer Otis Redding (d. 1967) was born in Dawson, GA. His hit "(Sitting on) The Dock of the Bay" was recorded three days before he was killed in a plane crash near Madison, WI. "(Sittin' on) The Dock of the Bay" was released in January 1968. It became Redding's only single to reach number one on the Billboard Hot 100 and the first posthumous number-one single in U.S. chart history. It sold approximately four million copies worldwide
1942 – A Japanese float plane dropped incendiary bombs on Oregon. The Lookout Air Raids were minor but historic raids that occurred several miles outside Brookings, near the California border. This was the only time during World War II that the 48 contiguous United States suffered an air raid attack by enemy forces. The damage done by the attack was minor.
1943 - LOGAN, JAMES M., Medal of Honor
Rank and organization: Sergeant, U.S. Army, 36th Infantry Division. Place and date: Near Salerno, Italy, 9 September 1943. Entered service at: Luling, Tex. Birth: McNeil, Tex. G.O. No.: 54, 5 July 1944. Citation: For conspicuous gallantry and intrepidity at risk of life above and beyond the call of duty in action involving actual conflict on 9 September 1943 in the vicinity of Salerno, Italy. As a rifleman of an infantry company, Sgt. Logan landed with the first wave of the assault echelon on the beaches of the Gulf of Salerno, and after his company had advanced 800 yards inland and taken positions along the forward bank of an irrigation canal, the enemy began a serious counterattack from positions along a rock wall which ran parallel with the canal about 200 yards further inland. Voluntarily exposing himself to the fire of a machinegun located along the rock wall, which sprayed the ground so close to him that he was splattered with dirt and rock splinters from the impact of the bullets, Sgt. Logan killed the first 3 Germans as they came through a gap in the wall. He then attacked the machinegun. As he dashed across the 200 yards of exposed terrain a withering stream of fire followed his advance. Reaching the wall, he crawled along the base, within easy reach of the enemy crouched along the opposite side, until he reached the gun. Jumping up, he shot the 2 gunners down, hurdled the wall, and seized the gun. Swinging it around, he immediately opened fire on the enemy with the remaining ammunition, raking their flight and inflicting further casualties on them as they fled. After smashing the machinegun over the rocks, Sgt. Logan captured an enemy officer and private who were attempting to sneak away. Later in the morning, Sgt. Logan went after a sniper hidden in a house about 150 yards from the company. Again the intrepid Sgt. ran a gauntlet of fire to reach his objective. Shooting the lock off the door, Sgt. Logan kicked it in and shot the sniper who had just reached the bottom of the stairs. The conspicuous gallantry and intrepidity which characterized Sgt. Logan's exploits proved a constant inspiration to all the men of his company, and aided materially in ensuring the success of the beachhead at Salerno.
1947 – The first computer bug was discovered. A moth lodged in a relay of a computer at Harvard. The term "bug" was used in an account by computer pioneer Grace Hopper, who publicized the cause of a malfunction in an early electromechanical computer. Hopper was not actually the one who found the insect, as she readily acknowledged. The operators who did find it were familiar with the engineering term and, amused, kept the insect with the notation "First actual case of bug being found." This log book, complete with attached moth, is part of the collection of the Smithsonian National Museum of American History.
1950 – The Giants' right-hander, Sal Maglie, tied a Major League record by pitching his fourth consecutive shutout, beating the Dodgers, 2-0.
1951 – The Yankees' rookie sensation, Mickey Mantle, nearly hit the first ball out of the Stadium when his grand slam hit the bottom of the flag pole on the top of the right field stands. No one has ever hit a fair ball out of any of the versions of the Stadium but Mantle came close twice.
1955 - The Dual Music System Jukebox was introduced by the J.P. Seeburg Corporation. It was the first to hold a hundred single records.
1956 – Having already appeared on Milton Berle's and Steve Allen's TV show, Elvis appeared on "The Ed Sullivan Show" for the first time. It was seen by approximately 60 million viewers—a record 82.6 percent of the television audience. Actor Charles Laughton hosted the show, filling in while Sullivan recuperated from a car accident. Presley's performance of his forthcoming single, "Love Me Tender," prompted a record-shattering million advance orders. Despite the prior TV appearances, more than any other single event, it was this first appearance on "The Ed Sullivan Show" that made Presley a national celebrity of rarely precedented proportions, bringing with him rock 'n' roll into the mainstream of pop culture.
1957 – The first civil rights bill since Reconstruction was signed by President Eisenhower.
1957 – Paul Anka's "Diana" reached #1.
1960 – Ted Williams tied Mel Ott for third place in the career HR list, hitting #511. Williams finished his career with 521.
1960 – The first game of the new American Football League saw the Denver Broncos defeat the Boston Patriots, 13-10.
1963 – Alabama governor George Wallace was served with a federal injunction to stop his orders to state police to bar black students from enrolling in white schools.
1965 – The Dodgers' Sandy Koufax threw his fourth career no-hitter, a perfect game against the Cubs, 1-0 at Dodger Stadium. Losing pitcher Bob Hendley threw a one-hitter.
1965 – Hurricane Betsy made its second landfall near New Orleans, leaving 76 dead and $1.42 billion in damages, becoming the first hurricane to cause over $1 billion in unadjusted damage.
1966 - Birthday of Adam Sandler, actor, comedian, born Brooklyn, New York.
1966 - The National Traffic and Motor Vehicle Safety Act was enacted to empower the federal government to set and administer new safety standards for motor vehicles and road traffic safety. The Act was the first mandatory federal safety standards for motor vehicles. The Act created the National Highway Safety Bureau (now the National Highway Traffic Safety Administration). Many changes in both vehicle and highway design followed this mandate. Vehicles were required to be built with new safety features, including head rests, energy-absorbing steering wheels, shatter-resistant windshields, and safety belts. Roads were improved by better delineation of curves (edge and center line stripes and reflectors), use of breakaway sign and utility poles, improved illumination, addition of barriers separating oncoming traffic lanes, and guardrails. The results were rapid. By 1970, motor-vehicle-related death rates were decreasing by both the public health measure (deaths per 100,000 population) and the traffic safety indicator (deaths per VMT).
1967 - "Soul Man," by Sam & Dave, was released. Written by Isaac Hayes and David Porter, it rose to #2 on the singles charts.
1971 – A four-day riot of prisoners at Attica Prison in upstate New York resulted in 39 dead, most killed by state troopers retaking the prison.
1974 - "Rhoda" TV Premiere. This spin-off from "The Mary Tyler Moore Show" starred Valerie Harper as Rhoda Morgenstern, who returns to New York, finds a job and gets married (she also gets separated and divorced) the last episode aired in 1978.
1975 - "Welcome Back, Kotter" TV Premiere. In this half-hour sitcom Gabe Kotter (Gabe Kaplan) returned to James Buchanan High School, his alma mater, to teach the "Sweathogs," a group of hopeless underachievers. Other cast members included Marcia Strassman, John Travolta, Robert Hegyes, Ron Palillo, Lawrence Hilton-Jacobs and John Sylvester White. The theme song "Welcome Back" was sung by John Sebastian. The last telecast was August 10, 1979.
1977 - In the second game of a doubleheader loss in Boston, Tiger rookies Lou Whitaker and Alan Trammel debut together. They held the 2B and SS jobs in Detroit for a record 19 years.
1977 – The first TRS-80 computer was sold. Radio Shack unveiled it in New York the month prior. At first, Radio Shack envisioned the TRS-80 as a solder-it-yourself kit which it wanted to sell for $199. The lead engineer convinced the company to build a fully-assembled, plug-and-play computer. It ended up starting at an economical-sounding $399.95, but that assumed that you supplied your own monitor, a configuration I don't recall ever seeing in the wild. $599.95 got you a system with Radio Shack's 12″ black-and-white display, 4KB of memory and a cassette-tape deck which let you save and load programs (albeit very slowly and very unreliably).
1978 - Iraqi Ayatollah Khomeini called for an uprising in Irani army.
1986 – Ted Turner presented for the first time his colorized version of old black-and-white films, on WTBS.
1987 - Striking out 12 of the final 13 hitters and a total of 16, the Astros' Nolan Ryan beat the Giants, 4-2. The "Ryan Express" notched his 4,500th career strikeout.
1993 – Major League owners decided to divide each league into three divisions and add another round of playoffs featuring two wild card teams.
1993 – Israeli and Palestinian leaders agree to recognize each other politically for the first time.
2003 – The Roman Catholic Archdiocese of Boston agreed to pay $85 million to 552 people to settle clergy sex abuse cases.
2009 – The Yankees' Derek Jeter tied Lou Gehrig's team career hits record with his 2,721st. Jeter is the only Yankee to have hit more than 3,000 hits in his career, finishing sixth all-time with 3,465.  He was elected to the Baseball Hall of Fame, class of 2020, one vote shy of the unanimity of his teammate, Mariano Rivera, class of 2019.
2009 - Rep. Joe Wilson, R-S.C., shouted "You lie!" during President Barack Obama's speech to Congress on health care.
2009 – The iTunes Music Store reached 8.6 billion songs sold.
2014 - Apple announced the Apple Watch, the iPhone 6 and the iPhone 6 Plus; all three devices use Near Field Communication (NFC) to allow instant payments in stores without credit cards.
2018 - Nia Franklin, representing New York, was crowned Miss America 2019, first competition without a swimsuit competition.
    2018 - CBS chief Les Moonves departs the company after six more women make allegations of sexual abuse in "The New Yorker."  In July 2018, "The New Yorker" published an article by Ronan Farrow saying that six women accused Moonves of harassment and intimidation and dozens have described abuse at CBS.  Moonves was subsequently placed under investigation by the CBS board.  In August 2018, Bucknell University removed references to Moonves on its website and University of Southern California suspended Moonves' name from its Media Center.
    2020 - Global death toll from COVID-19 passes 900,000 with the US the most deaths at 190,589.

-------------------------------------------------------------

SuDoku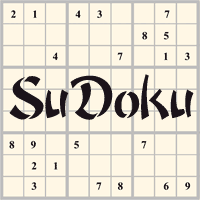 The object is to insert the numbers in the boxes to satisfy only one condition: each row, column and 3x3 box must contain the digits 1 through 9 exactly once. What could be simpler?
http://leasingnews.org/Soduku/soduko-main.htm
--------------------------------------------------------------

Daily Puzzle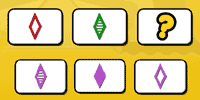 How to play:
http://www.setgame.com/set/puzzle_frame.htm
Refresh for current date:
http://www.setgame.com/set/puzzle_frame.htm
--------------------------------------------------------------


http://www.gasbuddy.com/
http://www.gasbuddy.com/GB_Map_Gas_Prices.aspx
http://www.gasbuddy.com/GB_Mobile_Instructions.aspx
--------------------------------------------------------------

Weather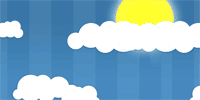 See USA map, click to specific area, no commercials
--------------------------------------------------------------

Traffic Live---
Real Time Traffic Information
You can save up to 20 different routes and check them out with one click,
or type in a new route to learn the traffic live
--------------------------------