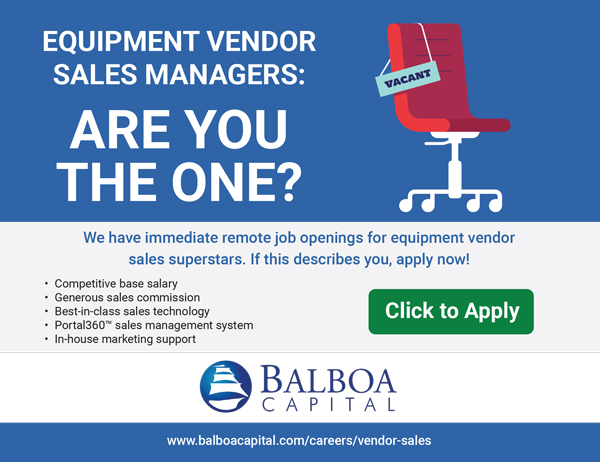 Wednesday, September 15, 2021
Today's Leasing News Headlines

Do Not Listen...
    Placard
Nearly 90% of Small Business Owners
    Support More Industry Funding
Leasing Industry Ads
  Equipment Vendor Sales Manager
    Increase Sales Team/Rainmakers
Vendor Recourse
    Sales Makes it Happen by Scott Wheeler, CLFP
Aggregate Funding Sources - Updated
    (Online: connects lessees, lessors, and vendors)
The List  - August 2021
    The Good, the Bad, and the Ugly
How is the Job Market Shifting
    Over the Next Decade?
Getting Your House to Sell
    A Lesson from a Pro
CULA Becomes Only Utah-Based Credit Union
    to Offer Vehicle Leasing
Australian Shepherd
    Santa Cruz, California  Adopt-a-Dog
The Secured Finance Foundation SFNet
    Announce 2021 Inductees
News Briefs---
BMO Harris Joins Wave of Banks Closing Branches
    Joining Other Banks Doing the Same
Finance Brokers Say "Yes" to Commissions
    in Crypto
Poverty in U.S. declined last year
    as government aid made up for lost jobs
New-Vehicle Prices Surge to Record Highs for Fifth
    Straight Month, According to Kelley Blue Book
These 29 Fast-Food Brands Earn
    the Most Per Restaurant - 2020

You May have Missed---
Apple September 2021 event
    Wth Photo's and Evaluation

Broker/Funder/Industry Lists | Features (wrilter's columns)
Top Ten Stories Chosen by Readers | Top Stories last six months
www.leasingcomplaints.com (Be Careful of Doing Business)
www.evergreenleasingnews.org
Leasing News Icon for Android Mobile Device
Sports Brief----
California Nuts Brief---
"Gimme that Wine"
This Day in History
SuDoku
Daily Puzzle
GasBuddy
Weather, USA or specific area
Traffic Live----
######## surrounding the article denotes it is a "press release," it was not written by Leasing News nor has the information been verified. The source noted. When an article is signed by the writer, it is considered a "byline." It reflects the opinion and research of the writer.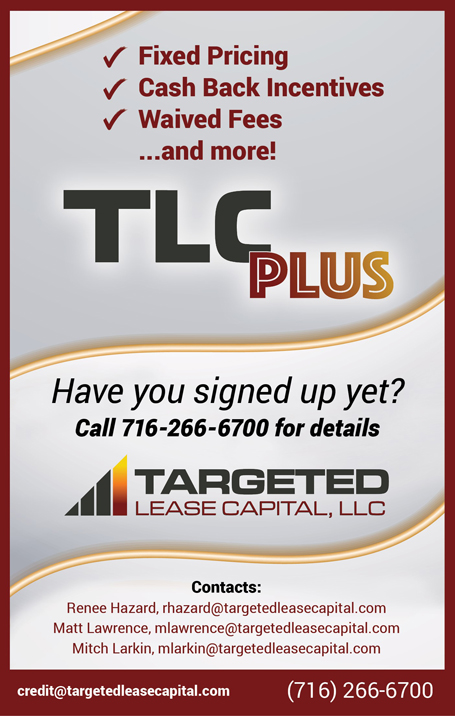 [headlines]
--------------------------------------------------------------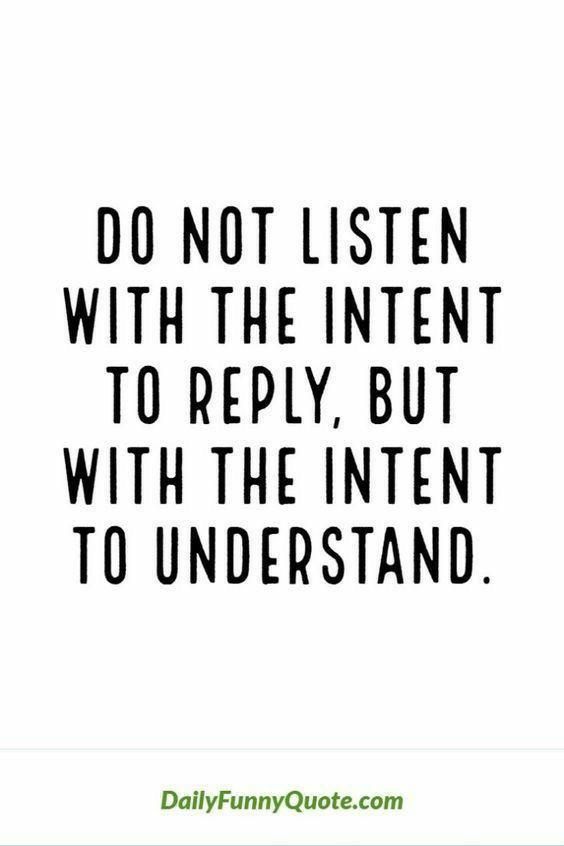 [headlines]
--------------------------------------------------------------

Nearly 90% OF Small Business Owners
Support More Industry Funding
By Delaney Sexton, Contributor Editor, Coleman Reports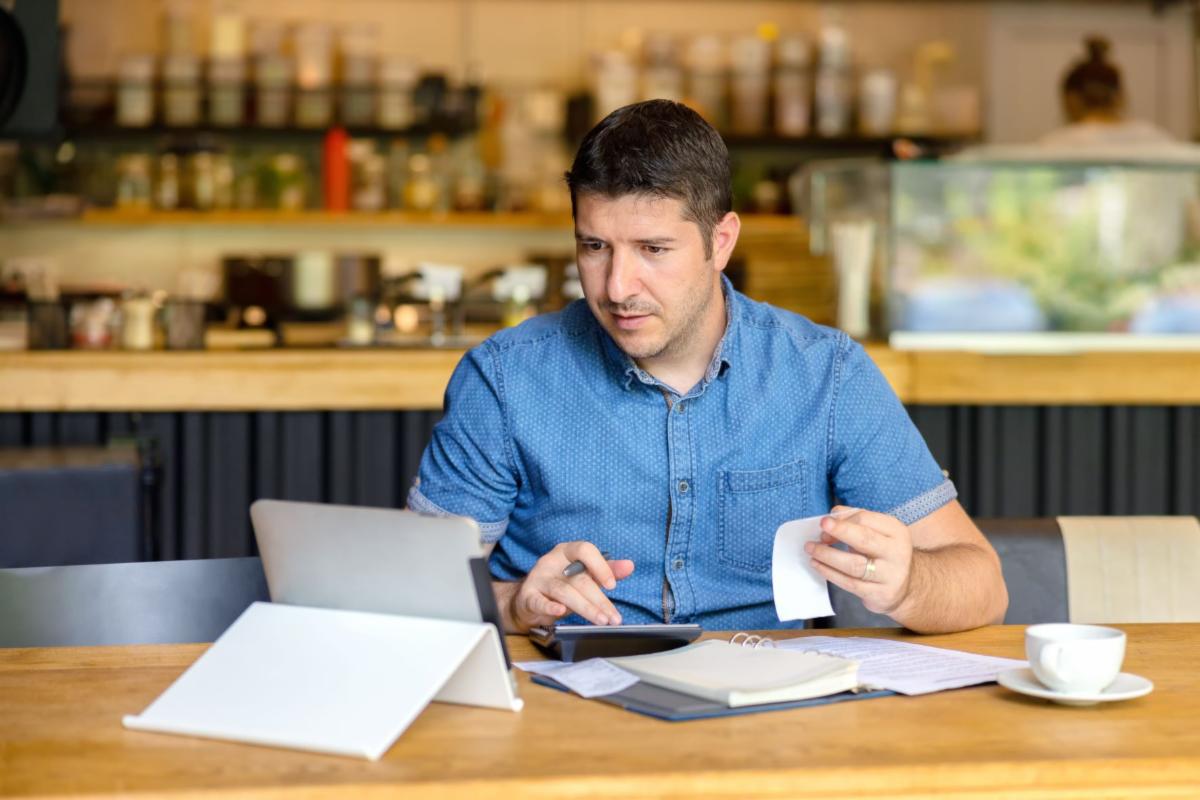 "Small businesses are struggling to recover amid pandemic-related headwinds according to data released today from Goldman Sachs 10,000 Small Businesses Voices. The data from a forthcoming survey completed last week is a critical warning sign for policymakers amid the increase in COVID-19 cases that more action is needed to aid small business owners as they continue on their road to recovery," reads a recent Goldman Sachs article.
Here are the statistics from the survey released so far:
• 44% of small business owners have less than three months' worth of cash reserves. For Black-owned small businesses, this number increases to 51%.
• Only 31% of small business owners reported feeling confident that they could get access to funding. 20% of Black small business owners report confidence.
• 41% of small business owners report that they were concerned about the level of debt they accumulated before or during the pandemic. 55% of Black small business owners feel similarly.

• Small business owners highly support the federal government providing additional financial emergency assistance. 88% of small business owners are in support of additional funding.
• 91% of all small business owners support the creation of a long-term, low-interest loan guarantee program.
"Eighteen months of COVID-related economic headwinds have battered America's small businesses. While many storefronts are reopening, small business owners from across the country are sending a clear message that they need more relief in order to continue on their road to recovery," says Joe Wall, National Director of Goldman Sachs 10,000 Small Businesses Voices.
Source:
Goldman Sachs Article
https://www.goldmansachs.com/citizenship/10000-small-businesses/US/news-and-program-information/pages/small-businesses-struggling-amid-pandemic-related-headwinds.html
Coleman Reports
bob@colemanreport.com
28081 Marguerite Pkwy. #4525
Mission Viejo, CA 92690
[headlines]
--------------------------------------------------------------
Help Wanted Ads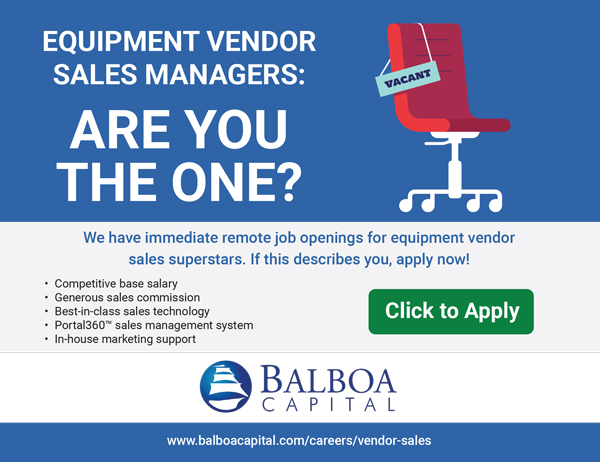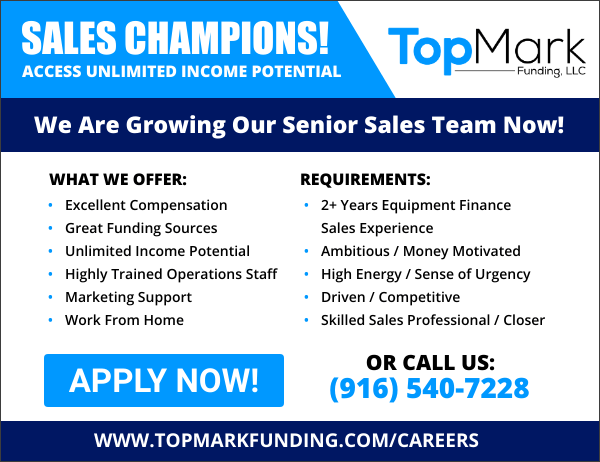 [headlines]
--------------------------------------------------------------
Vendor Recourse
Sales Makes it Happen by Scott Wheeler, CLFP
Vendor and manufacturing recourse programs are once again being aggressively developed throughout the commercial equipment finance and leasing industry. Generally, these programs are excellent tools to mitigate risk and to encourage vendor and manufacturing participation when, and if, specific transactions incur challenges. However, not all recourse programs are equal; and many recourse programs have limitations.
Typically, vendor and manufacturing recourse programs start small and over time expand beyond their initial intentions by both the finance companies and their recourse partners.
Let me share a lesson learned from early in my career. I created a recourse program with a strong, regional construction vendor that had been in business for decades. The construction industry was robust. The vendor wanted my company to approve some deals that were clearly on the credit edge. The vendor was willing to provide full recourse on these specific transactions. At first, each transaction was carefully reviewed by both the finance company and the CFO of the vendor. There were a limited number of recourse transactions each quarter. There were few challenges. The few transactions that had slow payments were repurchased by the vendor and often the vendor was able, when needed, to repossess the equipment and resell the equipment with no losses. (The industry was robust, and the recourse was easy to enforce.) Because of the success, the program was expanded within a year. More recourse was requested and provided on tougher credits. Instead of a few recourse transactions per quarter, the program expanded to multiple transactions each month. The finance company had millions of dollars of recourse with this strong vendor.
What could go wrong?
The robust construction economy turned south quickly. Both recourse and non-recourse transactions became a challenge for every collection department throughout the industry. I attended an auction within months of the downturn. There were hundreds of pieces of equipment to be auctioned and less than two dozen bidders. Equipment values dropped significantly.
I was the originator who walked into the CEO's office of my once largest vendor and informed him that his company was contractually obligated to repurchase multiple transactions, totaling millions of dollars. His sales had dropped, his profitability had vanished, and now his recourse obligation had swelled. My knee-jerk reaction leaving his office that day was that I would never encourage a vendor to provide recourse in the future. If my company, or I, was not comfortable with the credit risk, I would not transfer that risk to my partners.
The above scenario is not to suggest that there are not appropriate times to request recourse from partners. Many of these programs are excellent tools for both finance companies, vendors, manufacturers, and other partners. I want to caution those companies that are too quick to expand these programs with more leniency during robust economic times. Consider the long-term unintended consequences.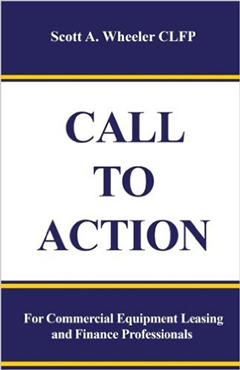 Order via Amazon: https://www.amazon.com/Call-Action


Scott A. Wheeler, CLFP
Wheeler Business Consulting
1314 Marquis Ct.
Fallston, Maryland 21047
Phone: 410 877 0428
Fax: 410 877 8161
Email: scott@wheelerbusinessconsulting.com
Web: www.wheelerbusinessconsulting.com

Sales Makes it Happen articles:
http://www.leasingnews.org/Legacy/index.htm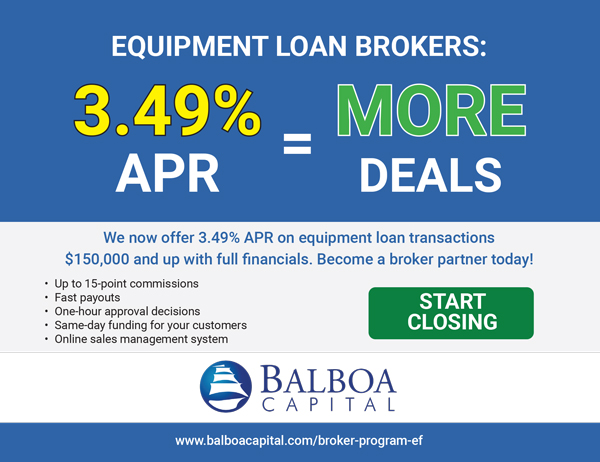 [headlines]
--------------------------------------------------------------
Aggregate Funding Sources
(Online: connects lessees, lessors, and vendors)
Connect2Capital Joins Aggregate Funders
Connects from $500 to $5 million.
The program is aimed for small business loans, including receivables.  Facebook has just started an invoice receivable for cash up front. The program calls for a cost of a 1% fee of the receivable and can be as small as $1.000. Facebook has restriction on the program, aiming it for businesses owned by minorities, females, veterans, LGBTQ+ or someone with a certified disability. Also, the invoices must be issued to a corporation or government entity with an investment-grade rating.
Connect2Capital basic approach is to connect with a "matched lender, at no cost, no obligation, they state on their website:
"If we can't match with a loan, we'll still introduce you to community lenders who consult with you and provide resources to better position you to prequalify.
"Our partners can help you with everything from rebuilding your credit health and writing a business plan, to creating financial projects—so you can qualify for traditional lending products in the future.
"Using proprietary technology to help match businesses with different loan types, Connect2Capital enables business owners to communicate directly with a mission-driven lender of their choice after comparing options on the Connect2Capital website. If no lenders are a match, Connect2Capital helps business owners find resources to help prepare for financing.
"Once connected with a lender, small business owners continue to receive help preparing applications and guidance during the underwriting and closing processes. The Connect2Capital team won't let small businesses fall through the cracks, guiding them throughout the process until they bring their dreams for community and business growth to life.
"When traditional funding seems out of reach, Connect2Capital can help make sure small business dreams aren't, bridging the gap between where small businesses are and where they want to go. Small business owners, community-based lenders and traditional bank lenders can visit Connect2Capital.com to learn more."
https://www.connect2capital.com/business-loans/how-it-works/
Lendio, based in Lehi, Utah as Lendio Partners, LLC.
Website states they appear to have changed direction and now looking for applicants to become a "Lendio franchise. " In the past, they advertised a network of 75 lenders offering multiple loan and lease options. They stated, "To date, Lendio has facilitated close to $1.5 billion in financing through more than 70,000 loans to business owners in all 50 states. With this access to capital, Lendio's small business clients have generated an estimated $5 billion in economic output and created more than 35,000 jobs in communities nationwide."
Today they state, "As a Lendio Franchisee you will be able to help small business owners find the loan they need to grow their business by leveraging Lendio's business loan marketplace. By helping your clients complete a single application, they will be reviewed by over 75 lenders, taking the headache of loan applications out of the equation!"
https://www.lendio.com/franchise/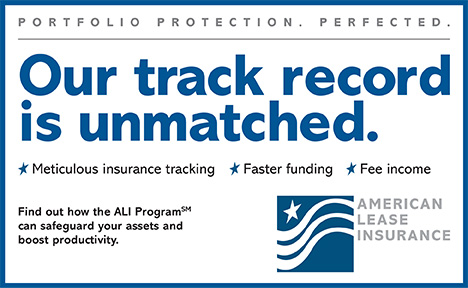 [headlines]
--------------------------------------------------------------
The List  - August 2021
The Good, the Bad, and the Ugly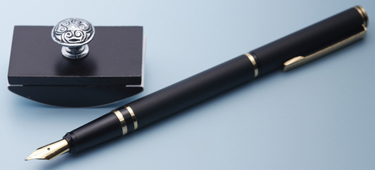 What Does it Cost to Run Big Business?
    Chart plus Revenues and Margins
https://leasingnews.org/charts/chart1_8302021.png
Use Technology, Don't Fight it!
    Sales Makes it Happen by Scott Wheeler, CLFP
https://leasingnews.org/archives/Aug2021/08_30.htm#use
Certificate of Insurance for Lease or Loan
    By Terry Winders
https://leasingnews.org/archives/Aug2021/08_30.htm#certificate
ELFA Reports July New Business
    Down from June, 2021 but Up from July, 2020
https://leasingnews.org/archives/Aug2021/08_25.htm#elfa
Kit Menkin LinkedIn Followers Reach over 14,000
    Leasing News has 1,447 Separate Followers
https://leasingnews.org/archives/Aug2021/08_11.htm#linked
Marlin Business Services Shareholders Meeting
   Votes to Go Ahead Merger/Related Compensation Proposal
https://leasingnews.org/archives/Aug2021/08_06.htm#marlin
CLFP Companies with More than 2 Members
    1,038 Total CLFP's
https://leasingnews.org/archives/Aug2021/08_04.htm#clfp
Sikhs, Finding Religious Freedom on the Road,
    Take Outsize Role in American Trucking
       By Joseph Hammond, RNS
https://leasingnews.org/archives/Aug2021/08_04.htm#trucking
Six-Month Leasing/Finance Associations'
    Membership Count and by Category Updated August 2
https://leasingnews.org/archives/Jul2021/07_30.htm#assoc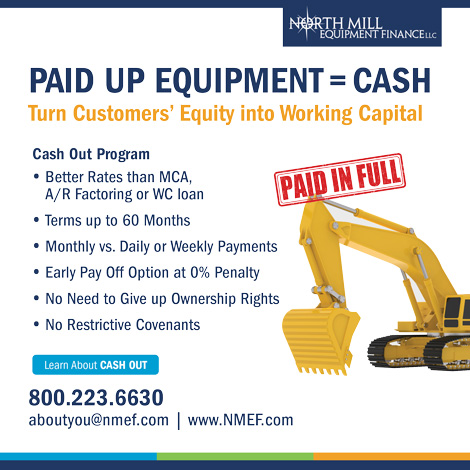 [headlines]
--------------------------------------------------------------
How is the Job Market Shifting
Over the Next Decade?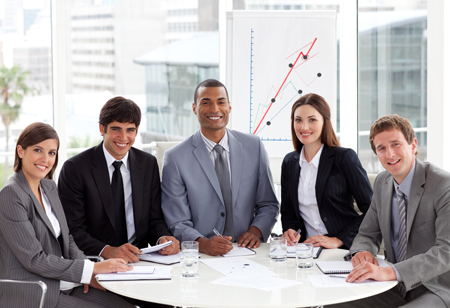 The employment landscape is constantly shifting. While agricultural jobs played a big role in the 19th century, a large portion of U.S. jobs today are in administration, sales, or transportation. So how can job seekers identify the fastest growing jobs of the future?
The U.S. Bureau of Labor Statistics (BLS) projects there will be 11.9 million new jobs created from 2020 to 2030, an overall growth rate of 7.7%. However, some jobs have a growth rate that far exceeds this level. In this graphic, we use BLS data to show the fastest growing jobs—and fastest declining jobs—and how much they each pay.
The Top 20 Fastest Growing Jobs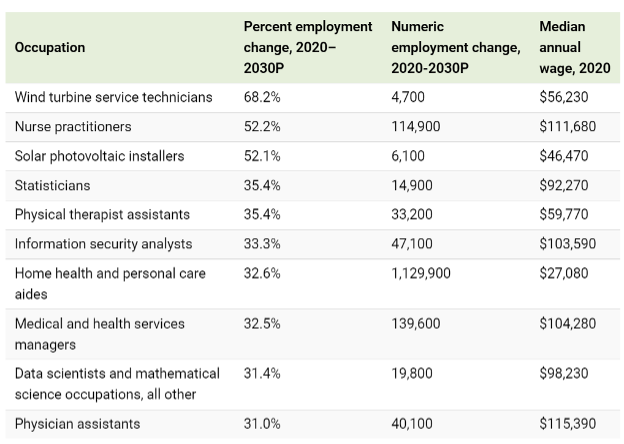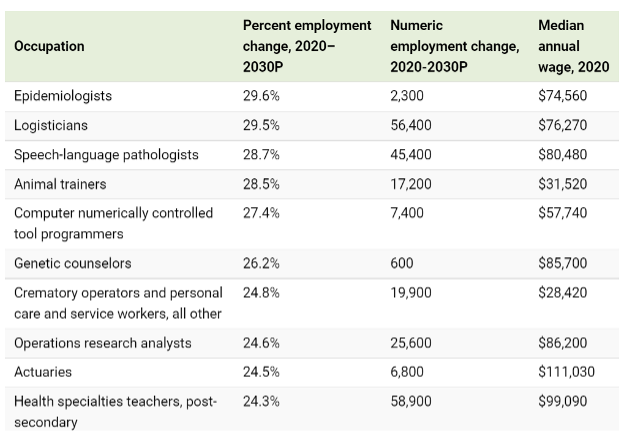 The Top 20 Fastest Declining Jobs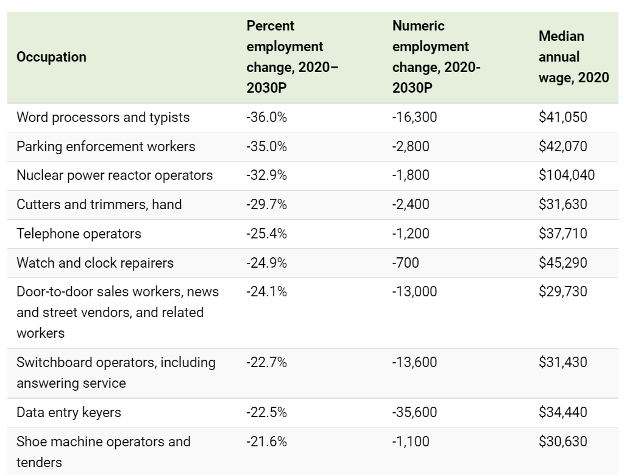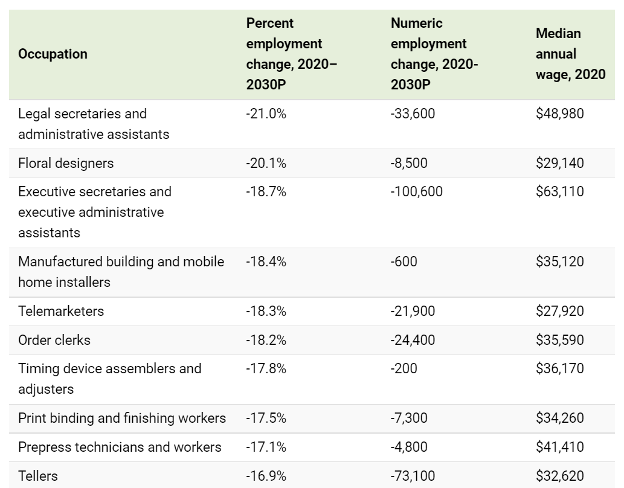 Source
www.visualcapital.com
Full Story:
https://www.visualcapitalist.com/the-20-fastest-growing-jobs-in-the-next-decade/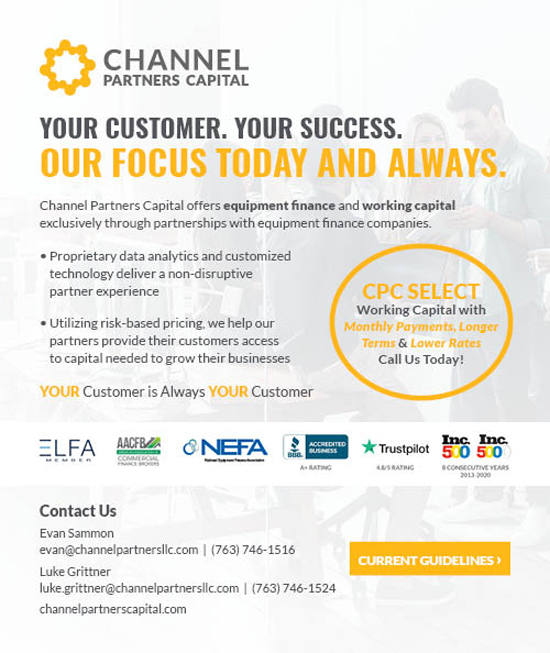 [headlines]
--------------------------------------------------------------
Getting Your House to Sell
A Lesson from a Pro
A well-known professional home stager, recently, decided to sell the 4,000+ square foot home which she lived in with her husband.  It was certainly well maintained and by most standards, could have gone on the market immediately.  However, she still went through a full staging effort before she listed the home.
The work included painting inside and out especially, changing the kitchen cabinets from gray to white.  The carpet was replaced along with a few dated light fixtures.  They stained the fence and added minor landscaping to make it look fresh and inviting.  They removed personal items from the home that might be distracting and replaced some furniture that was too large and might have limited a buyer's imagination.
The home looked, smelled, and was clean.  It had great drive-up appeal.  Each room looked like it belonged in a magazine and the professional photos let potential buyers see the home before they visited it in person.  When the home did come on the market, it sold in five days, above list price, with multiple offers, and for a considerably higher sales price than previous comparable sales had indicated it would.
The lesson to be learned is that even if a home is in good condition, taking the time to go through the steps to make it look its best will generate the kind of results that every seller hopes for when selling their home: the highest possible price, in the shortest time with the least amount of inconvenience.
James Montague, Director of Operations
RTC Ranch Sustainable Housing LLC
7302 YELLOWSTONE RD
CHEYENNE, WY 82009
(307) 220-6211
compliance@rtcranch.com
http://www.rtcranch.com
www.BetterHomeowners.com/JamesMontague
Helping investors when they buy, sell and all the years in between.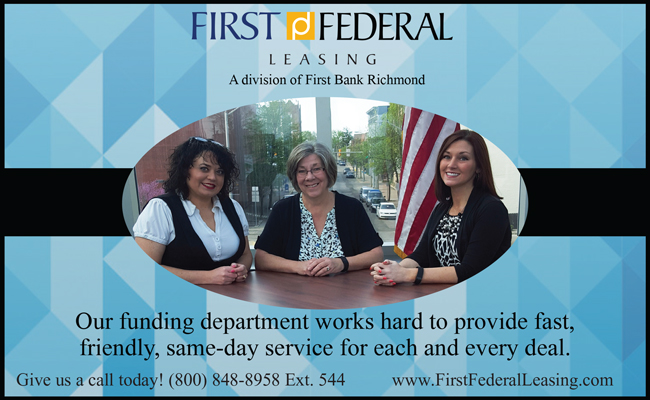 [headlines]
--------------------------------------------------------------
##### Press Release ############################
CULA Becomes Only Utah-Based Credit Union
to Offer Vehicle Leasing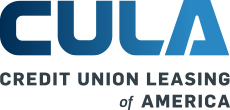 SAN DIEGO, AND SALT LAKE CITY  - Credit Union Leasing of America (CULA) and Utah's University Federal Credit Union (UFCU) today announced that they are partnering to bring the affordability and flexibility of credit union vehicle leasing to Utah, with their first leases having closed in August. This partnership makes University Federal Credit Union the only credit union in Utah to offer vehicle leasing, while further expanding CULA's national footprint.
University Federal Credit Union, which was founded in 1956, is a values-based, full-service financial co-operative serving the needs of more than 100,000 member-owners and their communities. CULA, the leader in indirect vehicle leasing for credit unions for over 30 years, has experienced record leasing demand over the past six months, and, in addition to Utah, recently expanded into or increased regional coverage in New Hampshire, Texas, Massachusetts, Michigan, Pennsylvania, and California, among the many markets it serves.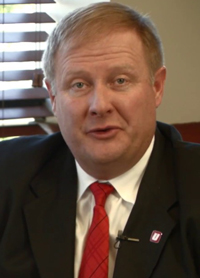 Jack Buttars, Chief Executive Officer of UFCU, said, "Our core values are to create a positive impact on our community and to make a difference for every member, every day, and this means making sure a wide range of financial products are available to our members.
"Finding the right vehicle at the right price has probably never been more challenging than it is today. Working with the terrific CULA team, who streamline the complexities of leasing - from analytics to insurance to operations to compliance - we are now able to ensure that our members have the opportunity to benefit from leasing's more affordable payments and term flexibility, critical factors given the current market landscape."
Pandemic-driven chip shortages and supply chain issues have led to severe vehicle inventory restraints that have driven vehicle pricing to record levels, while limiting choice for car buyers. The estimated average transaction price for a light vehicle in the United States was $42,258 in June 2021, with new vehicle prices increasing $2,527 (up 6.4%) from June 2020, and $928 (up 2.2%) from May 2021. (1) Vehicle leasing offers consumers the option of lower monthly payments - on average about $100 less than vehicle loan payments, (2) with lease payments on SUVs an average of $109 lower than loan payments(3). In addition, leasing provides consumers with the option of shorter term commitments versus purchasing. This is key for consumers who need a vehicle, but can't find the exact model they want in the current market.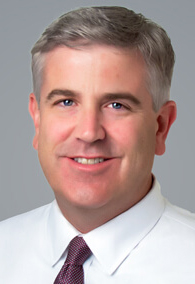 Ken Sopp, CULA's President, commented, "We're pleased to be able to further extend our footprint in the West, at a time when leasing is such an important option for consumers, by partnering with UFCU, an institution that exemplifies what credit unions are all about: serving the community.
"Utah is a new state for us and we are excited to 'pioneer' credit union leasing here. Our leasing program can amplify the customer-centric values of University Federal Credit Union, while also expanding and diversifying their portfolio of services, helping to further enhance membership and yield."
The above market conditions have driven a swell of interest in leasing; and credit unions, with their trusted positions in their communities in these uncertain times, have helped their members with a record number of leases in partnership with CULA. The first six months of 2021 were record-breaking for CULA, with over $950 million in lease originations, an 88.8% increase over the same period in 2019, and the highest period of originations in CULA's more than 30-year history.
CULA pioneered indirect vehicle leasing for credit unions with its analytically driven, high-value leasing program supported by stellar customer service and proven systems, all with a focus on helping credit unions meet their financial and membership goals.
About University Federal Credit Union, Utah
University Federal Credit Union is a values-based, full-service financial co-operative serving the needs of more than 100,000 member-owners and their communities. Our mission is to create a positive impact on our community and to make a difference for every member, every day.
About Credit Union Leasing of America
Credit Union Leasing of America (CULA) has been the leader in indirect vehicle leasing for credit unions for over 30 years. Founded in 1988, CULA provides best-in-class program assistance, analytics reporting, compliance support, dealer management tools and member services.
### Press Release ############################

[headlines]
--------------------------------------------------------------
Australian Shepherd
Santa Cruz, California  Adopt-a-Dog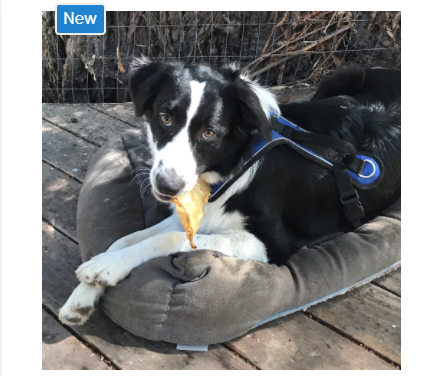 Fiona

Female
Age: 8 months
Large: 41 lbs.
Medium Coast
Black and White
Active
Likes:
   To be Brushed
   To Fetch
   To be with people
   To be petted
Fiona is good with
 Dogs
Children over 10
 Men
Women
New People
Kept when home alone Outside
She lives with
Guardian Only
Formal training Puppy class at PetSmart
Commands
Sit
Stay
Come
Down
Fiona…
Comes when called
Walks well on a leash
House-trained Yes
Health
Medication(s)
None
Medical condition(s)None
Fiona's VetVCA
Last visited vet on Aug 20
Current on
Vaccinations
Flea / Tick
Heartworm
Fiona needs a large fenced in yard - older children and/or another dog to play with - she is very active.
Get Your Pet
Need to Register to communicate:
https://getyourpet.com/Account

[headlines]
--------------------------------------------------------------

Announce 2021 Inductees
In conjunction with SFNet's 77th Annual Convention, we are pleased to announce the 2021 inductees into the SFNet Hall of Fame. This testament to past and future recipients of our Lifetime Achievement Awards recognizes individuals who have made unique, significant, or lasting contributions to the secured finance industry throughout their careers. Inductees will be honored at a special ceremony in Phoenix. Congratulations to all.
Hall of Fame 2021 Inductees
https://www.sfnet.com/home/foundation/2019hall-of-fame-inductees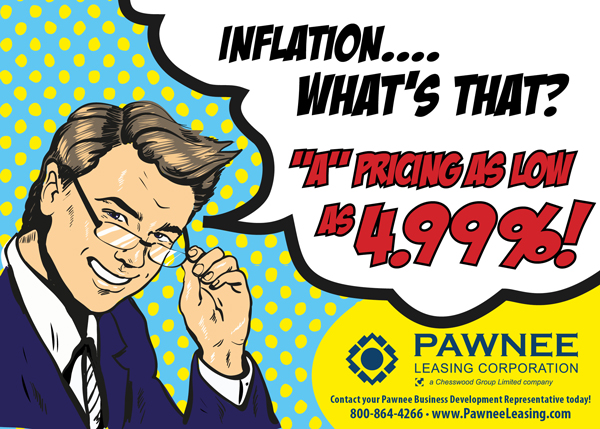 [headlines]
--------------------------------------------------------------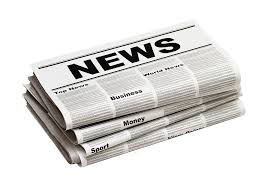 News Briefs---
BMO Harris Joins Wave of Banks Closing Branches
  Joining Other Banks Doing the Same
https://www.chicagobusiness.com/finance-banking/bmo-harris-closing-chicago-branch-locations
Finance Brokers Say "Yes" to Commissions
    in Crypto
https://debanked.com/2021/09/brokers-say-yes-to-commissions-in-crypto/
Poverty in U.S. declined last year
    as government aid made up for lost jobs
https://www.nytimes.com/2021/09/14/business/economy/census-income-poverty-health-insurance.html
New-Vehicle Prices Surge to Record Highs for Fifth
    Straight Month, According to Kelley Blue Book
https://www.prnewswire.com/news-releases/new-vehicle-prices-surge-to-record-highs-for-fifth-straight-month-according-to-kelley-blue-book-301376646.html
These 29 Fast-Food Brands Earn
    the Most Per Restaurant - 2020
https://www.qsrmagazine.com/content/these-29-fast-food-brands-earn-most-restaurant

[headlines]
--------------------------------------------------------------


You May Have Missed---
Apple September 2021 event
    Wth Photo's and Evaluation
https://www.cnn.com/business/live-news/apple-event-livestream-updates-09-14-2021/

[headlines]
--------------------------------------------------------------

Sports Briefs---
Las Vegas Raiders' Carl Nassib makes LGBTQ history
    — and a game-saving play
https://www.nbcne7131SC051275
San Francisco 49ers RB Raheem Mostert
    to have season-ending knee surgery
https://www.espn.com/nfl/story/_/id/32209337/san-francisco-49ers-rb-raheem-mostert-season-ending-knee-surgery
Earthquakes beat LA Galaxy 2-1 in California Clásico
     to stretch unbeaten streak
https://www.mercurynews.com/2021/08/21/earthquakes-beat-galaxy-2-1-in-california-clsico/
2021 NFL power rankings after Week 1:
      Packers stumble, Cardinals rumble
https://www.usatoday.com/story/sports/nfl/columnist/nate-davis/2021/09/14/nfl-power-rankings-week-1-packers-cardinals/8329225002/
Gruden: Darren Waller "the best player I have ever coached"
https://www.theredzone.org/Blog-Description/EntryId/17696/Gruden--Darren-Waller--the-best-player-I-have-ever-coached-
USC fires football coach Clay Helton
   following loss to Stanford
https://www.latimes.com/sports/usc/story/2021-09-13/clay-helton-fired-usc-football-coach?utm_id=37568&sfmc_id=1646692
Alex Smith continues to help Chiefs' Patrick Mahomes
   years after exit from Kansas City
https://chiefswire.usatoday.com/2021/09/14/kansas-city-chiefs-alex-smith-espn-patrick-mahomes-cleveland-browns-film-study/

[headlines]
--------------------------------------------------------------


California Nuts Briefs---

How the Bay Area is prepping
    for the big COVID-19 booster rollout
https://www.mercurynews.com/2021/09/13/how-the-bay-area-is-prepping-for-the-big-covid-19-booster-rollout/
How the San Francisco  Bay Area is prepping
     for the big COVID-19 booster rollout
https://www.mercurynews.com/2021/09/13/how-the-bay-area-is-prepping-for-the-big-covid-19-booster-rollout/
Mendocino County sheriff: Growers could face $3 million
    in fines after bust nets 20,000 marijuana plants
https://www.northbaybusinessjournal.com/article/news/mendocino-county-sheriff-growers-could-face-3-million-in-fines-after-bust/
It was a firefight.' How a vulnerable Tahoe
     neighborhood was saved from the Caldor Fire
https://www.sacbee.com/news/california/fires/article254003398.html#storylink=indep
This San Mateo legal ruling has big implications
    for California's housing crisis
https://www.mercurynews.com/2021/09/14/this-san-mateo-legal-ruling-has-big-implications-for-the-state-housing-crisis/


[headlines]
--------------------------------------------------------------



"Gimme that Wine"

http://www.youtube.com/watch?v=EJnQoi8DSE8
Napa custom winery Bin to Bottle expands;
    OneHope opens Rutherford winery
https://www.northbaybusinessjournal.com/article/industrynews/napa-custom-winery-bin-to-bottle-expands-onehope-opens-rutherford-wine
Wine of the week: the Joel Gott 815, 2018
     California Cabernet Sauvignon
https://www.pressdemocrat.com/article/lifestyle/wine-of-the-week-the-joel-gott-815-2018-california-cabernet-sauvignon/
2021 video contest finalists
https://www.winespectator.com/videovoting

Free Wine App
https://www.nataliemaclean.com/mobileapp/

Wine Prices by vintage
http://www.winezap.com
http://www.wine-searcher.com/
[headlines]
----------------------------------------------------------------
This Day in History
    1620 – The Mayflower departed from Plymouth, England with 102 pilgrims.
    1787 - Tornadoes were reported in Connecticut, Rhode Island, Massachusetts, and New Hampshire. Wethersfield, CT was hard hit by the tornado outbreak.
    1789 – James Fenimore Copper (d. 1851) was born in Burlington, NJ.  A prolific and popular American writer of the early 19th century, his historical romances of frontier and Indian life in the early American days created a unique form of American literature. He lived most of his life in Cooperstown, NY, which was founded by his father William on property that he owned.  Among his most famous works is the novel "The Last of the Mohicans," often regarded as his masterpiece. 
    1812 - William Wells migrated with his family to Kentucky when he was nine years old. Five years later, he was captured by Miami Indians and adopted into the family of the Wea village chief Gaviahatte. The young boy quickly adapted to Indian ways. He became a distinguished warrior and married the daughter of a prominent Miami war chief. For several years, Wells fought with the Miami against American soldiers attempting to push them off their land. In 1792, however, the army captured his wife and adopted mother. In exchange for their freedom, Wells agreed to join the American army as an interpreter. A reunion with a long lost brother helped reinforce the allegiance of Wells to the Americans, though his loyalties remained conflicted for the rest of his life. For several years, Wells was an invaluable scout and interpreter for the U.S. Army, helping the Americans defeat the hostile factions of the Miami and other tribes. In 1797, he was appointed Indian agent for the Miami, Delaware, Potawatomi, and other tribes of the Old Northwest (the modern-day Midwest). Yet, increasing pressure for the Indians to give up their lands to white settlers led to renewed conflicts, and Wells was often caught between the two groups. The outbreak of the War of 1812 with Great Britain heightened an already tense situation as some Indians saw the war as chance to join forces with the British to push out the Americans. Concerned about the safety of the Americans at Fort Dearborn (now Chicago), where his niece was married to the fort commander, Wells quickly raised a rescue party of 30 Miami Indians who were loyal to him and the United States and headed north. When he arrived on August 13, he found the fort surrounded by hostile Indians. Wells argued for staying at the fort and making a stand until a larger force of American soldiers could arrive. But the commander insisted on evacuation. On this day in 1812, Wells led a small company of men, women, and children out of the fort. They had not gone far before hundreds of Potawatomi Indians ambushed the party, killing more than 50 and taking the remainder captive. Wells, who was dressed and painted as a Miami warrior, fought heroically but was eventually shot through the lungs. When he fell from his horse, witnesses claimed the Potawatomi swarmed over his body, cut out his heart, and divided it among them.
    1824 - Freed American slaves formed the country of Liberia.
1824 - The Marquis de Lafayette, the last surviving French general of the Revolutionary War, arrives in New York and begins a tour of 24 states.
    1843 – The Cathedral of Our Lady of Peace in Honolulu is dedicated. Now the Cathedral of the Roman Catholic Diocese of Honolulu, it is the oldest such cathedral in continuous use in the United States.
    1850 - Fifty firemen from the Protection Engine Co. went to Sacramento to put down squatter rioting on Capt. Sutter's property, under the direction Mayor Geary and Capt. McCormick of the California Guards.
    1857 – William Howard Taft (d. 1930), 27th President (1909-13) of the US, was born in Cincinnati.  He was also Chief Justice of the Supreme Court (1921-30), the only man in American history to hold both positions. 
    1878 - The temperature at Denver, CO, soars to an all-time record high of 105 degrees.
    1890 - Dame Agatha Mary Clarissa Christie, Lady Mallowan, was born Agatha Mary Clarissa Miller (d. 1976) in Devon, England.  She is the best-selling author of all-time, writing 66 detective novels and 14 short story collections, particularly those revolving around her fictional detectives Hercule Poirot and Miss Marple.  She also wrote the world's longest-running play, a murder mystery, "The Mousetrap," and six romances under the name Mary Westmacott. In 1971 she was made a Dame for her contribution to literature.
    1903 – Roy Acuff (d. 1992) was born in Maynardville, TN. Known as the "King of Country Music," Acuff is credited with moving the genre from its early string band and "hoedown" format to the star singer-based format that helped make it internationally successful. In 1952, Hank Williams told Ralph Gleason, "He's the biggest singer this music ever knew. You booked him and you didn't worry about crowds. For drawing power in the South, it was Roy Acuff, then God."  He joined the Grand Ole Opry in 1938, and although his popularity as a musician waned in the late 1940s, he remained one of the Opry's key figures and promoters for nearly four decades. In 1942, Acuff co-founded the first major Nashville-based country music publishing company – Acuff-Rose Music - which signed such artists as Hank Williams, Roy Orbison, and the Everly Brothers. In 1962, Acuff became the first living inductee into the Country Music Hall of Fame.
    1907 – Fay Wray, was born Vina Fay Wray (d. 2004) in Cardston, Alberta, Canada. She is most noted for playing the female lead in the 1933 film, "King Kong" as Ann Darrow. Through an acting career that spanned 57 years, Wray attained international renown as an actress in horror movie roles. She was one of the first "scream queens."
    1914 - The American-built waterway, the Panama Canal, across the Isthmus of Panama, connecting the Atlantic and Pacific oceans, is inaugurated with the passage of the U.S. vessel SS Ancon, a cargo and passenger ship. The rush of settlers to California and Oregon in the mid-19th century was the initial impetus of the U.S. desire to build an artificial waterway across Central America. In 1855, the United States completed a railroad across the Isthmus of Panama (then part of Colombia), prompting various parties to propose canal-building plans.
    1914 - A male servant of American architect Frank Lloyd Wright sets fire to the living quarters of the latter's Wisconsin home, Taliesin, murders seven people and burns the living quarters to the ground.
    1915 - A story in the New York World newspaper reveals that the Imperial German government had purchased excess phenol from Thomas Edison that could be used to make explosives for the war effort and diverted it to Bayer for Aspirin production.
    1918 - Russia severed diplomatic ties with US.
    1922 – Actor Jackie Cooper (d. 2011) was born in LA.  Cooper was the first child actor to receive an Academy Award nomination.  At age nine, he was also the youngest performer to have been nominated for an Academy Award for Best Actor in a Leading Role—an honor that he received for the film "Skippy" (1931).  Cooper joined the "Our Gang" series in 1929. He initially was only a supporting character in the series, but by early 1930 he had done so well with the transition to sound films that he had become one of the Gang's major characters. He graduated to a career of modest success in films, then made the successful leap to television both as an actor and producer.  His "People's Choice" on NBC and "Hennessey" on CBS were modest successes, after which he became a studio executive for a large part of the remainder of career.  He returned to film in the "Superman" franchise as Daily Planet editor Perry White. 
    1928 – Jazz saxophonist Julian Edwin "Cannonball" Adderley (d. 1975) was born in Tampa.  Adderley is remembered for his 1966 single "Mercy, Mercy, Mercy," a crossover hit on the pop charts, and for his work with trumpeter Miles Davis, including on the epochal album "Kind of Blue" (1959).
        1934 - 19 years of occupation ended as the 1st Marine Brigade departed Haiti.
    1938 – Hall of Famer Gaylord Perry, he of the spitball, was born in Williamston, NC.  During a 22-year baseball career, Perry compiled 314 wins, 3,534 strikeouts, and a 3.11 ERA. He was elected to the Baseball Hall of Fame in 1991.  Perry, a five-time All-Star, was the first pitcher to win the Cy Young Award in each league, winning it in the AL in 1972 with the Cleveland Indians and in the NL in 1978 with the San Diego Padres. He is also distinguished, along with his brother Jim, for being part of the second-winningest brother combination in baseball history behind the Niekro brothers.
    1939 - After five directors, several script drafts, and endless casting changes, the movie musical "The Wizard of Oz" premieres at Grauman's Chinese Theatre in Hollywood.
    1940 – Merlin Olsen (d. 2010) was born in Logan, UT.  A football player, announcer, and actor. He played his entire 15-year professional football career in NFL as a defensive tackle with the Los Angeles Rams' Fearsome Foursome that included Lamar Lundy, Roosevelt Grier and Deacon Jones. He was selected to the Pro Bowl a record 14 straight times, missing selection only in the last year of his career. This record of 14 seasons selected to play in the Pro Bowl, consecutive or otherwise, is current and shared with three other players. Olsen is a member of the Pro Football Hall of Fame and the College Football Hall of Fame. As an actor, he portrayed farmer Jonathan Garvey on "Little House on the Prairie". After leaving that series, he starred in his own NBC drama, "Father Murphy."
    1942 - The Japanese submarine I-25 departed Japan with a floatplane in its hold. It was assembled upon arriving off the West Coast of the US, and used to bomb U.S. forests.
    1944 - After several postponements, Allied forces began Operation Dragoon, the landing on the south coast of France during World War II.  More than 2,000 transports and landing craft transported 94,000 men to an area between Toulon and Cannes, with only 183 allied losses.  they encountered minimal opposition, and by the end of August, the French coast from the mouth of the Rhone to Nice was in Allied hands. Sgt. Connor received a Medal of Honor for his role, and you can read more about this event below.
    1944 - CONNOR, JAMES P., Medal of Honor.
Rank and organization: Sergeant, U.S. Army, 7th Infantry, 3d Infantry Division. Place and date: Cape Cavalaire, southern France, 15 August 1944. Entered service at: Wilmington, Del. Birth: Wilmington, Del. G.O. No.: 18, 15 March 1945. Citation: For conspicuous gallantry and intrepidity at risk of life above and beyond the call of duty. On 15 August 1944, Sgt. Connor, through sheer grit and determination, led his platoon in clearing an enemy vastly superior in numbers and firepower from strongly entrenched positions on Cape Cavalaire, removing a grave enemy threat to his division during the amphibious landing in southern France, and thereby insured safe and uninterrupted landings for the huge volume of men and materiel which followed. His battle patrol landed on "Red Beach" with the mission of destroying the strongly fortified enemy positions on Cape Cavalaire with utmost speed. From the peninsula the enemy had commanding observation and seriously menaced the vast landing operations taking place. Though knocked down and seriously wounded in the neck by a hanging mine which killed his platoon lieutenant, Sgt. Connor refused medical aid and with his driving spirit practically carried the platoon across several thousand yards of mine-saturated beach through intense fire from mortars, 20-mm. flak guns, machineguns, and snipers. En route to the Cape he personally shot and killed 2 snipers. The platoon sergeant was killed and Sgt. Connor became platoon leader. Receiving a second wound, which lacerated his shoulder and back, he again refused evacuation, expressing determination to carry on until physically unable to continue. He reassured and prodded the hesitating men of his decimated platoon forward through almost impregnable mortar concentrations. Again emphasizing the prevalent urgency of their mission, he impelled his men toward a group of buildings honeycombed with enemy snipers and machineguns. Here he received his third grave wound, this time in the leg, felling him in his tracks. Still resolved to carry on, he relinquished command only after his attempts proved that it was physically impossible to stand. Nevertheless, from his prone position, he gave the orders and directed his men in assaulting the enemy. Infused with Sgt. Connor's dogged determination, the platoon, though reduced to less than one-third of its original 36 men, outflanked and rushed the enemy with such furiousness that they killed 7, captured 40, seized 3 machineguns and considerable other materiel, and took all their assigned objectives, successfully completing their mission. By his repeated examples of tenaciousness and indomitable spirit Sgt. Connor transmitted his heroism to his men until they became a fighting team which could not be stopped.
    1945 – World War II gasoline rationing in America ended. Rationing was just one of the special measures taken in the U.S. during wartime. Civilian auto production virtually ceased after the attack on Pearl Harbor, as the U.S. automotive industry turned to war production. Automotive firms made almost $29 billion worth of military materiele between 1940 and 1945, including jeeps, trucks, machine guns, carbines, tanks, helmets, and aerial bombs. After the war, rationing ended and the auto industry boomed.
    1945 – Celebrations mark the end of World War II — VJ Day. A two-day holiday is proclaimed for all federal employees. In New York, Mayor La Guardia pays tribute to Franklin Delano Roosevelt, the deceased president, in a radio broadcast.
    1945 – US Task Force 38 launches massive air strikes on the Tokyo area, encountering numerous Japanese fighters but the aircraft are recalled upon receipt of the surrender announcement. Meanwhile, Vice-Admiral Ugaki, commanding Kamikaze operations, leads a final mission but the 7 dive-bombers are shot down off Tokyo before they can reach Okinawa.
    1945 – Following the bombings of Hiroshima and Nagasaki on August 6, Emperor Hirohito gave a recorded radio address across the Empire during which he announced the surrender of Japan to the Allies.
    1946 – Actor Tommy Lee Jones was born in San Saba, TX.  Jones was an All-Ivy guard at Harvard and played on their 1968 undefeated team that included the 16-point comeback against previously undefeated Yale to tie, 29-29.  He has received four Academy Award nominations, winning Best Supporting Actor for his performance as US Marshal Samuel Gerard in the 1993 thriller film, "The Fugitive."  His film career began in "Love Story" and he has acted in many highly successful films since.
    1946 – Oliver Stone was born in NYC.  A noted screenwriter, director and producer, Stone won an Academy Award for Best Adapted Screenplay as writer of "Midnight Express" (1978). As a director, Stone achieved prominence as director/writer of "Platoon" (1986), for which Stone won the Academy Award for Best Director; the film was awarded Best Picture. "Platoon" was the first in a trilogy of films based on the Vietnam War, in which Stone served as an infantry soldier. He continued the series with "Born on the Fourth of July" (1989) - for which Stone won his second Best Director Oscar – and "Heaven & Earth" (1993). Stone's other notable works include "Salvador" (1986); "Wall Street" (1987) and its 2010 sequel, "Money Never Sleeps;" the Jim Morrison biopic, "The Doors" (1991); and a trilogy of films based on the American Presidency: "JFK" (1991), "Nixon" (1995) and "W." (2008). His latest film is "Snowden" (2016).
Many of Stone's films focus on controversial American political issues during the late 20th century, and as such were considered contentious at the times of their releases. They often combine different camera and film formats within a single scene, as evidenced in "JFK," "Natural Born Killer" and "Nixon."    He was at Yale when Jones was at Harvard.
    1946 - Saint Louis, MO, was deluged with a record 8.78 inches of rain in 24 hours.
    1951 – Pete Carroll was born in San Francisco.  A long head coaching career has included stops with the New York Jets, New England Patriots and the University of Southern California.  Currently and since 2010, he is the head coach of the Seattle Seahawks with whom he won Super Bowl XVLIII, thus becoming one of three coaches who have won a college football championship and a Super Bowl. Despite this, he will be remembered for perhaps the worst call in football history in Super Bowl XLIX.  Trailing the Patriots, 28–24, with 25 seconds to go on second down and goal at the Patriots' 1 yard line, and with running back Marshawn Lynch having run freely all afternoon, Carroll called for a pass play. QB Russell Wilson's pass was intercepted by Patriots cornerback Malcolm Butler on the goal line, and the Patriots ran out the clock. 
    1951 - Top Hits
"Too Young" - Nat King Cole
"Mister and Mississippi" - Patti Page
"Because of You" - Tony Bennett
"I Wanna Play House with You" - Eddy Arnold
    1953 - Perry Como's "No Other Love" hits #1
    1955 - Elvis Presley attends a meeting in Memphis with his manager Bob Neal, Colonel Tom Parker and his father, Vernon Presley, at which a new contract is signed that names Colonel Parker as "special advisor" with control of virtually every aspect of Elvis' career. Parker was not really a Colonel but a Dutch immigrant named Andreas Cornelius van Kujik, whose honorary title was given to him in 1948 by Governor Jimmie Davis of Louisiana. He was a flamboyant promoter whose pre-Elvis experience included shows called "The Great Parker Pony Circus" and "Tom Parker and His Dancing Turkeys" and was a veteran of carnivals, medicine shows and various other entertainment enterprises.
    1955 - After a suggestion that RCA bid $20,000 to land Elvis Presley, company executive Mitch Miller replies "no singer is worth that much."
    1958 – Buddy Holly and Maria Elena Santiago are married in a private ceremony at his parents' home in Lubbock, TX.
    1958 - A Central Railroad of New Jersey commuter train ran through a stop signal at Newark Bay at the approach to Penn Station in Newark, off a drawbridge and killed 48.  Among the fatalities was former New York Yankees 2B and American League batting champion, George "Snuffy" Stirnweiss and James C. Adams, brother-in-law of author Kurt Vonnegut.
    1959 - Top Hits
"Lonely Boy" - Paul Anka
"A Big Hunk o' Love" - Elvis Presley
"My Heart is an Open Book" - Carl Dobkins, Jr.
"Waterloo" - Stonewall Jackson
    1960 - Elvis Presley's "It's Now or Never" sits on top of the Billboard singles chart, where it would stay for a month. The record would have international sales of over 20 million and become a personal favorite of The King.
    1961 – Two days after sealing off free passage between East and West Berlin with barbed wire, East German authorities begin building the Berlin Wall to permanently close off access to the West. For the next 28 years, the heavily fortified Berlin Wall stood as the most tangible symbol of the Cold War–a literal "iron curtain" dividing Europe. The end of World War II in 1945 saw Germany divided into four Allied occupation zones. Berlin, the German capital, was likewise divided into occupation sectors, even though it was located deep within the Soviet zone. The future of Germany and Berlin was a major sticking point in postwar treaty talks, and tensions grew when the United States, Britain, and France moved in 1948 to unite their occupation zones into a single autonomous entity–the Federal Republic of Germany (West Germany). In response, the USSR launched a land blockade of West Berlin in an effort to force the West to abandon the city. However, a massive airlift by Britain and the United States kept West Berlin supplied with food and fuel, and in May 1949 the Soviets ended the defeated blockade. By 1961, Cold War tensions over Berlin were running high again.  In 1989, East Germany's communist regime was overwhelmed by the democratization sweeping across Eastern Europe. On the evening of November 9, 1989, East Germany announced an easing of travel restrictions to the West, and thousands demanded passage though the Berlin Wall. Faced with growing demonstrations, East German border guards opened the borders. Jubilant Berliners climbed on top of the Berlin Wall, painted graffiti on it, and removed fragments as souvenirs. The next day, East German troops began dismantling the wall. In 1990, East and West Germany were formally reunited.
    1961 – NFL Hall of Fame QB Dan Marino was born in Pittsburgh.  Marino held or currently holds dozens of NFL quarterback records. He is recognized as one of the greatest quarterbacks in NFL history. Marino led the Miami Dolphins to the playoffs ten times in his seventeen-season career. He was inducted into the Pro Football Hall of Fame in 2005.  He led the Dolphins to an AFC championship in the 1984 season, only his second season in the NFL. During that year, he threw a then-NFL record 48 TD passes, but the Dolphins lost Super Bowl XIX, 38–16 to the 15–1 San Francisco 49ers and Joe Montana.  It was his only Super Bowl appearance in a distinguished career.  He was selected to play in nine Pro Bowls, seven times as a starter, but due to injuries he only played in two of the games (1984, 1992). He was named first- or second-team All-Pro eight times and earned All-AFC honors six times.  Marino has won all three major individual awards: NFL MVP (1984); NFL Comeback Player of the Year (1994); and NFL Man of the Year (1998), which recognizes charitable work off the field.  In 1999, Marino was ranked number 27 on "The Sporting News list of the 100 greatest football players.
    1964 - Despite the fact that the US record charts are dominated by Rock 'n' Roll, crooner Dean Martin has the number one record with his biggest hit, "Everybody Loves Somebody." The song had been around since 1949 and had been previously recorded by several well-known artists without success.
    1964 - A race riot took place in Dixmoor, a suburb of Chicago, Ill.
    1965 - The Beatles' third North American tour kicks off at Shea Stadium in front of a record crowd of 55,000 fans and 2,000 security guards. It grossed $304,000, of which The Beatles' share was $160,000. At 8 pm EST, the Beatles take the stage at Shea Stadium in New York City, marking the very first time a rock band would headline a stadium concert and a major victory for promoter Sid Bernstein, who had arranged the gig after his gamble of booking the then-unknown group at Carnegie Hall had paid off. Tickets for the show, sold merely by word of mouth created by kids who asked Bernstein about the next Beatles show while he strolled in Central Park, sold out in just three weeks, beating the stadium's old seating record with 56,000 seats sold. Two thousand professionals were pressed into service for security. The concert, filmed for BBC and NBC both, also featured openers Brenda Holloway, The King Curtis Band, and Bernstein's new obsession, the Young Rascals.
    1966 - The Mamas and Papas cut short their act at the Forest Hills Stadium as some 20 teen-agers spoiled the show. In the midst of "Monday, Monday," several teen-agers charged across the grass and attempted to leap on stage. They were deterred by a heavy detail of New York police. On the last note of the song, the group ran off the stage and did not return, even though they were called back for an encore.
    1966 – Bobby Darin stages a crossover, releasing "If I Were a Carpenter."
    1967 - Top Hits
"Light My Fire" - The Doors
"All You Need is Love" - The Beatles
"A Whiter Shade of Pale" - Procol Harum
"I'll Never Find Another You" - Sonny James
    1967 - At the San Francisco Fillmore Auditorium: Count Basie & His Orchestra, Chuck Berry, Charles Lloyd Quartet, The Young Rascals, Steve Miller Band, Hair.
    1967 - The Sundance fire in northern Idaho was started by lightning. Winds of 50 mph carried firebrands as much as ten miles in advance to ignite new fires, and as a result, the forest fire spread twenty miles across the Selkirk Mountains in just twelve hours, burning 56,000 acres. The heat of the fire produced whirlwinds of flame with winds up to 300 mph which flung giant trees about like matchsticks.
    1968 - The Beatles record "Rocky Raccoon."
    1969 - The Woodstock Music and Art Festival began on Max Yasgur's 600-acre farm in Bethel, New York, promising "three days of peace, love, and music." Featuring two dozen of the country's hottest bands, the festival draws over 450,000 hippies to the tiny town, causing unimaginable traffic and logistics problems but nevertheless impressing the ordinary citizens. Three deaths, two births, four miscarriages, and a wedding are all reported before Jimi Hendrix ends the festivities with his legendary rendition of the US national anthem. Also appearing were (in part) Joe Cocker, Crosby Stills Nash and Young, Santana, The Who, Credence Clearwater Revival, Grateful Dead, Janis Joplin, The Band, Canned Heat, Joan Baez, Santana, Melanie, Ten Years After, Sly and the Family Stone, Johnny Winter, Jefferson Airplane, Ravi Shankar, Country Joe and the Fish, Blood Sweat and Tears, and Arlo Guthrie. Among those who elected not to attend were Tommy James and the Shondells, Led Zeppelin, The Beatles, Bob Dylan, The Byrds, Jethro Tull, and The Moody Blues.
    1969 - Three Dog Night are awarded a Gold record for their self-titled debut album. The LP featured two modest selling 45s, "Nobody" and "Try A Little Tenderness" and the group had moved on to record their second album, "Suitable for Framing" when ABC Dunhill released a third single, "One". It shot to #5 in the US and subsequent copies of the LP were labeled "Three Dog Night - One".
    1970 - "Looking Out My Back Door" by Creedence Clearwater Revival enters the Billboard Hot 100 on its way to #2. Although some fans speculate that the song is about drugs because of its colorful, dream-like lyrics, writer John Fogerty said it was actually written for his then three-year old son, Josh.
    1970 – Patricia Palinkas becomes the first woman to play professionally in an American football game.  She was a holder for her husband Steven Palinkas for the Orlando Panthers in the Atlantic Coast Football League.
    1971 – President Nixon completes the break from the gold standard by ending convertibility of the US dollar into gold by foreign investors.
    1972 – Ben Affleck was born in Berkeley, CA.  He won the Academy Award in 1997 for "Good Will Hunting," co-written with Matt Damon.
    1973 - Baltimore, MD, declares today "Cass Elliot Day" in honor of the native singer for The Mamas and the Papas, who was born there September 19, 1941.
    1973 – US bombing of Cambodia during the Viet Nam War ends.
    1975 - Top Hits
"One of These Nights" - Eagles
"Jive Talkin'" - Bee Gees
"Please Mr. Please" - Olivia Newton-John
"Just Get Up and Close the Door" - Johnny Rodriguez
    1979 - After years of production and financial troubles, "Apocalypse Now" finally opens in American theaters, three months after its premiere at Cannes.
    1981 - Lionel Richie and Diana Ross saw their duet "Endless Love" rise to the number one position in the US for the first of nine weeks. Because of scheduling difficulties, the song was completed at a Reno, Nevada recording studio at 5 A.M., after one of Diana's concerts. Richie was dividing his time between the next Commodores album and work with Kenny Rogers.
    1983 - Top Hits
"Every Breath You Take" - The Police
"Sweet Dreams (Are Made of This)" - Eurhythmics
"She Works Hard for the Money" - Donna Summer
"Your Love's on the Line" - Earl Thomas Conley
    1987 - Less than three months after they go to No. 1 on Billboard's Hot 100 for the first time with "With or Without You," U2 return to the top of the chart with "I Still Haven't Found what I'm Looking For," the second single from "The Joshua Tree." (A birthday present for the Edge.)
    1987 - Thunderstorms developing ahead of a sharp cold front produced severe weather in the Upper Midwest during the afternoon and evening hours, with Minnesota and eastern South Dakota hardest hit. A thunderstorm in west central Minnesota spawned a tornado at Eagle Lake which killed one person and injured eight others. A thunderstorm in eastern South Dakota produced softball size hail at Warner.
    1988 - Thirty-five cities in twenty states in the north central and northeastern U.S. reported record high temperatures for the date, including Lamoni, IA and Baltimore, MD, where the mercury hit 105 degrees. Temperatures 100 degrees or above were reported in twenty-two states. Pierre, SD was the hot spot in the nation with a high of 114 degrees. Bluefield, WV reported eight straight days of record heat.
    1989 - Evening thunderstorms in eastern New Mexico produced wind gusts to 66 mph at Clovis. Evening thunderstorms in West Texas produced baseball size hail around Hereford, Dimmitt, Ware and Dalhart.
    1990 – Actress Jennifer Lawrence was born in Louisville.  Her performance in "Silver Linings Playbook," opposite Bradley Cooper, won her the Best Actress Oscar, making her the second-youngest Best Actress winner.  She followed that with an Oscar nomination for Best Supporting Actress in "American Hustle."
    1991 - Top Hits
"(Everything I Do) I Do It for You" - Bryan Adams
"P.A.S.S.I.O.N." - Rhythm Syndicate
"Summertime" - D.J. Jazzy Jeff & The Fresh Prince
"She's in Love with the Boy" - Trisha Yearwood
    1991 - Paul Simon gave a free concert in Central Park, New York in front of 600,000 people. The performance was released later in the year as "Paul Simon's Concert in the Park."
    1994 - Janet Jackson tied Aretha Franklin for the most gold singles by a female artist - 14 - when "Any Time, Any Place" was certified as having sold more than 500,000 copies. 
    1995 – Shannon Faulkner becomes the first female cadet matriculated at The Citadel (she drops out less than a week later).
    1995 - The Canadian stage production of Disney's "Beauty and the Beast" opened at the Princess of Wales Theatre in Toronto. At $17 million, it was the most expensive stage production in Canadian history.
    1995 - At request of the Mantle family, Bob Costas delivers the eulogy at Mickey's funeral in Dallas. The popular broadcaster, known for his love of the game and his admiration of the Yankee superstar, describes the Hall of Famer as "a fragile hero to whom we had an emotional attachment so strong and lasting that it defied logic."
https://www.youtube.com/watch?v=Lr-tcB3L3g4&feature=player_embedded
    1996 - A New York women's shelter refuses to take money raised by a recent benefit concert when they learn that one of the performers was James Brown, often accused of emotional and physical abuse of women.   
    2000 - Club owner Ted Turner and two-time National League MVP Dale Murphy are inducted into the Atlanta Braves Hall of Fame joining Hank Aaron, Eddie Mathews, Phil Niekro and Warren Spahn.
    2002 - A memorial to John Lennon was unveiled in the remote Scottish village of Durness, where Lennon had spent his holidays from age seven to fifteen. The lyrics from "In My Life" were inscribed on three stones.
    2006 - Deana Martin's album "Memories Are Made of This" was released. The album featured her versions of many of her father's hits and other hits by Frank Sinatra and Sammy Davis Jr.
    2007 - The Osmond Brothers, joined by siblings Donny, Marie and Jimmy, took the stage for the taping of a 50th anniversary reunion show to be aired on PBS. A meeting of no less than seven singing Osmonds onstage hadn't happened in more than 20 years, although no one could remember the exact date of the last full family concert.
    2008 – Lehman Brothers filed a Chapter XI bankruptcy petition, the largest in US history with assets over $600 billion.  The bank had become so deeply involved in mortgage origination that it had effectively become a real estate hedge fund disguised as an investment bank. At the height of the subprime mortgage crisis, it was exceptionally vulnerable to any downturn in real estate values.  The bankruptcy triggered a drop in the Dow Jones of more than 500 points, the largest decline since 9/11.  All this occurred during the depth of what became known as the Great Recession and despite intense discussions among the Federal Reserve, US Treasury Department and major Wall Street investment firms.  The failure exacerbated an already tenuous economy.
    2011 - Jim Thome becomes the eighth player to reach the 600 career home runs plateau when he hits a two-run homer in the sixth (599), followed by three-run blast an inning later off Detroit's Daniel Schlereth. Needing fewer at-bats to reach 600 than anyone except for Babe Ruth, the 40-year-old Twins slugger accomplishes the feat in his 8,167th at-bat, compared to the Bambino's 6,921.
    2013 - The Smithsonian announces the discovery of the olinguito, the first new carnivoran species found in the Americas in 35 years.
    2014 - The U.N. removed peacekeepers from the Syrian side of Golan Heights after the recent capture and release of 45 U.N. troops from Fiji by Syrian rebel forces.  The U.N. has worked in the area for 40 years to keep peace between Syria and Israel.
-------------------------------------------------------------

SuDoku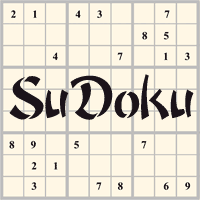 The object is to insert the numbers in the boxes to satisfy only one condition: each row, column and 3x3 box must contain the digits 1 through 9 exactly once. What could be simpler?
http://leasingnews.org/Soduku/soduko-main.htm
--------------------------------------------------------------

Daily Puzzle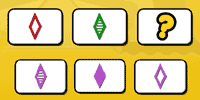 How to play:
http://www.setgame.com/set/puzzle_frame.htm
Refresh for current date:
http://www.setgame.com/set/puzzle_frame.htm
--------------------------------------------------------------


http://www.gasbuddy.com/
http://www.gasbuddy.com/GB_Map_Gas_Prices.aspx
http://www.gasbuddy.com/GB_Mobile_Instructions.aspx
--------------------------------------------------------------

Weather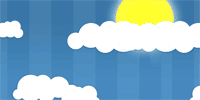 See USA map, click to specific area, no commercials
--------------------------------------------------------------

Traffic Live---
Real Time Traffic Information
You can save up to 20 different routes and check them out with one click,
or type in a new route to learn the traffic live
--------------------------------