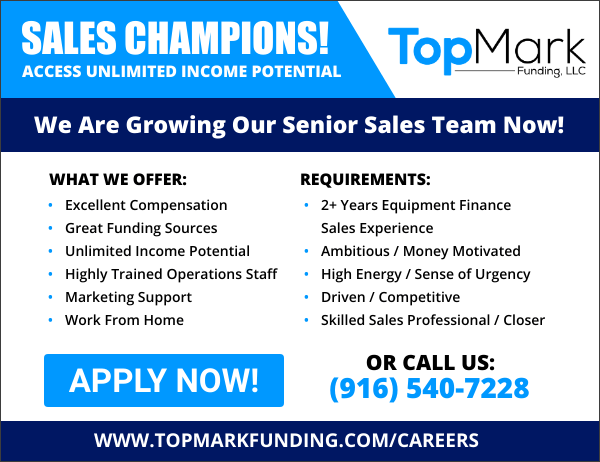 Friday, September 9, 2022
Today's Leasing News Headlines

Marlin Capital Solutions Now Listed in
Leasing Companies Out of Business
New Hires/Promotions in the Leasing Business
and Related Industries
Leasing and Finance Industry Help Wanted
Excellent Compensation/Growing our Senior Sales Team
Finding More Success
Sales Makes it Happen by Scott Wheeler, CLFP
Marijuana Industry Moves
  to Become More Sustainable
www.cannabiswire.com
FDIC-Insured Institutions Reported Net Income
of $64.4 Billion in Second Quarter 2022
Press Releases Received After Press Deadline
TimePayment Announces Acquisition of QuickSpark Financial
Specialist in Vendor Relationships and Payment
Director/writer/producer Bob Rafelson (1933-2022)
  Five Easy Pieces/The King of Marvin Gardens
Head, Stay Hungry, Blood and Wine
English Bulldog/Cocker Spaniel Mix
Odessa, Florida   Adopt-a-Dog
2022 Canadian Finance and Leasing Conference
September 21 - 22, 2022,   Charlottetown PEI
News Briefs---
Federal Reserve Beige Book, September 7, 2022
   Full Report plus 12 Individual District Reports
GM unveils $30,000 electric SUV that
    will be one of the cheapest EVs available
Mortgage Rates Hit 5.89%
    Highest Level Since 2008
Princeton to Cover Tuition, Other Costs for Students
     From Families Earning Less than $100,000

You May Have Missed ---
US household spending jumped more
    than twice as fast as incomes last year
Broker/Funder/Industry Lists | Features (wrilter's columns)
Top Ten Stories Chosen by Readers | Top Stories last six months
Sales Make It Happen

Sports Brief----
California Nuts Brief---
"Gimme that wine"
This Day in History
SuDoku
Daily Puzzle
GasBuddy
Weather, USA or specific area
Traffic Live----
Wordle

######## surrounding the article denotes it is a "press release," it was not written by Leasing News nor has the information been verified. The source noted. When an article is signed by the writer, it is considered a "byline." It reflects the opinion and research of the writer.
[headlines]
--------------------------------------------------------------
Marlin Capital Solutions Now Listed in
Leasing Companies Out of Business

From Leasing News Funder list:
Founded 1997, member AACFB, ELFA, NEFA
234 employees, Dollar Amount: $1,000 - $185,000
"Jeffrey Hilzinger was appointed Independent Director, Encore Capital Group, San Diego, California, a company "Investing in a Top-Tier, Global Companies" (https://www.encorecapital.com/). Previously, he was President, Chief Executive Officer and Director, Marlin Capital Solutions (June, 2016 - April, 2022);
https://www.linkedin.com/in/jeffhilzinger/
This brought the following information:
A well- informed and highly respected source told Leasing News, "Marlin (now known as PEAC), laid off around 40 people a month ago as they are outsourcing a lot of their functions to a Jamaican outfit."
This can also be verified from the observation of so many ex-Marlin employees being hired recently in New Hires and Promotions reports.
Marlin Leasing Corporation was created in June, 1997 from senior managers from Advanta Business Services, a unit of Advanta Corporation, which started out in the early 1950s as a family-run credit union and became a major provider of credit cards and other services to small businesses.  Gary Shivers was the first leader, now founder of Navitas Credit Corporation, a Partner Funding, A United Community Bank Company.
The board of directors went through several executives since he left.
In 2021, the company completed the process of selling to HPS Investment Partners LLC, New York, New York, the acquisition became effective January, 2022 for $23.50 a share, making the executive staff rich and the original investors rich.
https://www.bizjournals.com/philadelphia/news/2022/01/20/marlin-business-services-completes-281m-sale.html?ana=RSS&s=article_search
July 25, 2022 Full Press Release on the announcement:
https://marlincapitalsolutions.com/resources/marlin-leasing-corporation-unveils-upcoming-rebrand-as-peac-solutions/
No Longer taking Broker/Discounting Business
plus Leasing Companies Out of Business
https://leasingnews.org/Pages/Out-of-broker-bus.htm
[headlines]
--------------------------------------------------------------
New Hires/Promotions in the Leasing Business
and Related Industries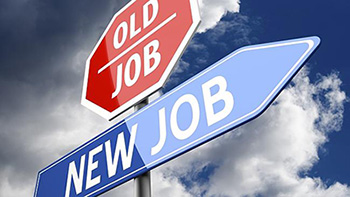 Sal Cifala was hired as Vice President of Business Development, Western Equipment Finance, Devils Lake, North Dakota.  He is located in North Dighton, Massachusetts. Previously, he was Sales, Firestone Financial (June, 2002 - August, 2022); Collection Manger, Robert Half International (March, 2000 - June, 2002); Credit Collections, Firestone Financial (February, 1996 - March, 2000); Compliance/Fund Accountant, Putnam Investments (February, 1992 - February, 1996); Collections, Bank of New England (May, 1989 - February, 1992).
https://www.linkedin.com/in/sal-cifala-241a884/
Howard Eisner was hired as Program Manager, Western Equipment Finance, Devils Lake, North Dakota. He lives in West Warick, Rhode Island. "He served as a Loan Closer at Firestone Financial and has extensive financial services experience."

Carol Francis was hired at Western Equipment Finance, Devils Island, North Dakota.  She lives in Arlington, Massachusetts. "She joined Firestone Financial in 2010 and has more than 25 years of sales and marketing experience."

Ray Freitas was promoted to Chief Revenue Officer, FundCanna, San Diego, California. He joined the company September, 2021, Vice President and Partnerships. Previously, he was at National Funding, starting January, 2012, Sales Representative, promoted October, 2012, National Sales Manager, promoted January, 2016, Director of Sales, promoted January, 2021, Vice President of Acquisition Sales. For full bio: https://www.linkedin.com/in/ryan-freitas-88561432/details/experience/
https://www.linkedin.com/in/ryan-freitas-88561432/

Gerry O'Bryan was hired as Vice President, M&T Equipment Finance Corporation, St. Louis, Missouri. He is located in Greater St. Louis, Missouri. Previously, he was Regional Sales Manager, People's United Equipment Finance Company (December, 2018 - August, 2022); Regional Account Manager, Industrial Equipment Capital, LLC (IEC) (April, 2017 - December, 2018); Territory Manager, Caterpillar Financial Services Corporation (February, 2002 - January, 2017); District Sales Manager, FCC Equipment Finance, Inc. (April 2000 - February, 2002); District Sales Manager, Associates Commercial Corporation (December, 1995 - April, 2000). Worked full time at CIT while earning my MBA.  Area of study was general MBA with emphasis in finance. 
https://www.linkedin.com/in/gerry-o-bryan-a18ab942/

Eddie Sullivan joined Western Equipment Finance, Devils Lake, North Dakota.  He lives in Franklin, Massachusetts. "He joined Firestone Financial in 2019 and most recently served as a Commercial Credit Associate."

Catherine Taskaya was hired as  Senior Credit Officer, Western Equipment Finance, Devils Lake, North Dakota. She lives in Randolph, Massachusetts. She joined Firestone Financial October, 2013, Senior Commercial Underwriter, promoted January, 2016, AVP, Credit, promoted September, 2018, Vice President Credit and Administration, promoted April, 2019, First Vice President Credit and Administration, promoted June, 2021, Senior Vice President, Credit and Operations Officer; Senior Credit Analyst/Relieving Manager, Commercial Banking, Westpac (January, 1994 - December, 2000).
https://www.linkedin.com/in/ctaskaya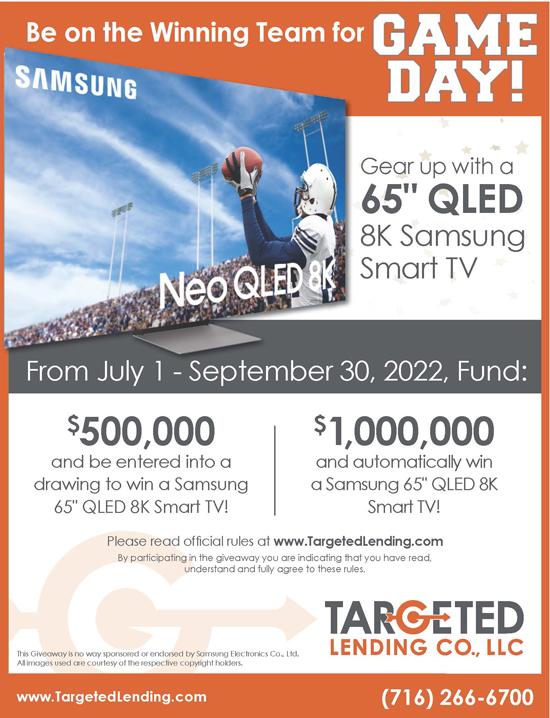 [headlines
--------------------------------------------------------------
Leasing and Finance Industry Help Wanted
Excellent Compensation/Marketing Support/Work
[headlines]
--------------------------------------------------------------
Finding More Success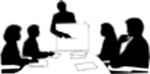 Sales Makes it Happen by Scott Wheeler, CLFP
Two of the most asked questions lately are:
1) Where do I go to find more business?
2) How do I prepare for a potential slowdown in the coming months?
The answer to both questions is the same.
Focus on quality and solicit those transactions that you and your company fund both efficiently and profitably. Larry S.'s words over 35 years ago still remain valid today, "Any originator can find deals; the best originators find deals that can be won and funded profitably". Therefore, now is the time to dissect your success.
Over the past 9 to 12 months, what is the profile of the vendors that you and your company have funded the most and were the highest quality transactions? Go find more vendors that have these same attributes. Make the effort to explain to these new vendors why your company is the best fit for them - how you have proven yourself to other similar vendors. You want to expand your database of high-quality dependable vendors that can produce high-quality fundable transactions which you and your company are capable of winning.
Stated differently: Know your customers and seek those vendors and end-users that align with your capabilities.
Sales 101 - the basics still work.
Scott A. Wheeler, CLFP
Wheeler Business Consulting
1314 Marquis Ct.
Fallston, Maryland 21047
Phone: 410 877 0428
Fax: 410 877 8161
Email: scott@wheelerbusinessconsulting.com
Web: www.wheelerbusinessconsulting.com

Sales Makes it Happen articles:
http://www.leasingnews.org/Legacy/index.htm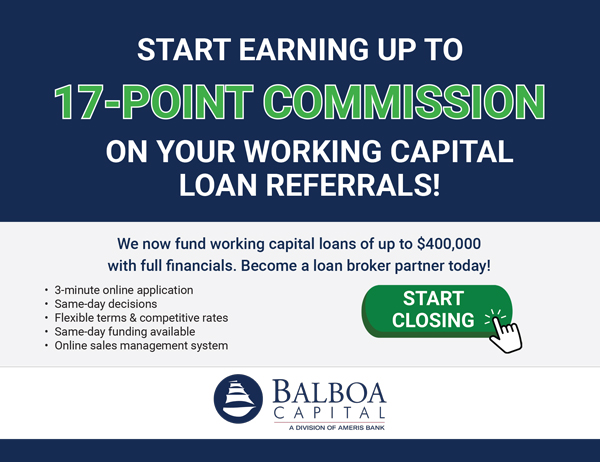 [headlines]
--------------------------------------------------------------
Marijuana Industry Moves
to Become More Sustainable
www.cannabiswire.com
Cannabis in America is estimated to be worth anywhere between $28 billion in 2021 to roughly $197 billion currently as more states and the federal government are expected to legalize marijuana. However, the cannabis industry is often associated with a negative environmental impact.
Indoor cannabis grows tend to consume a lot of energy because of their heating and cooling needs; cannabis plants require a lot of water, and they often emit aromatic compounds. The cannabis industry has also been criticized for generating a lot of waste, including plastic and paper consumer packaging as well as electronic waste from vapes.
Even so, the sector is still keen on becoming more sustainable.
Sustainable Cannabis Coalition, which was founded by cannabis cultivation and manufacturing experts from North Carolina, promotes best practices associated with environmental stability in marijuana cultivation and manufacturing. The coalition supports academic research into cannabis sustainability and works with international bodies that set standards, managing to persuade ASTM International to establish a cannabis sustainability subcommittee. Sustainable Cannabis Coalition cofounder Shawn Cooney, who currently chairs the panel, said that the subcommittee hopes to vote on cannabis standards early next year.
The group also promotes software solutions that make it possible for cultivators to easily monitor their energy consumption, waste generation, and other environmental impacts of cultivating and manufacturing cannabis.
Operators are aware that indoor grows aren't the most sustainable way to grow cannabis, even though it results in higher-quality products, and they are trying to find ways to limit their energy use without compromising product quality. Switching to LED lights has allowed some cultivators to reduce their energy use, with Smokey's Cannabis chief operating officer and chief financial officer Melinda Jadinger stating that the company's dedicated LED lights grow room produced the highest-quality and quantity of cannabis.
Native Roots, a Colorado-based cannabis producer, has deployed thousands of LED lights that have cut its power use by half; in addition, the lights last five times longer than T5 bulbs used in both Native Roots Denver facilities. The company also uses high-pressure sodium lights as part of its heating strategy, which reduces its heating costs by taking advantage of the heat that would have otherwise been seen as a nuisance.
The Sustainable Cannabis Coalition has also funded a project at Dartmouth College to find ways for cannabis cultivation facilities to cut their energy use without having to switch to LED lights.
Addressing excessive water use in the industry is also a key issue. Although data shows that water consumption in the cannabis industry pales in comparison to other agricultural commodities such as wine, wheat and vegetables, the industry has room for improvement. A significant level of water use is actually driven by the illicit industry, which is estimated to use a mind-boggling 11.4 million to 36.3 million liters of water per day.
More cannabis facilities are adopting drip irrigation systems and moving away from hand watering, which makes it much easier to avoid overwatering and conserve water, with some cultivators even deploying sensors to monitor moisture levels.
Source: Cannabiswwire.com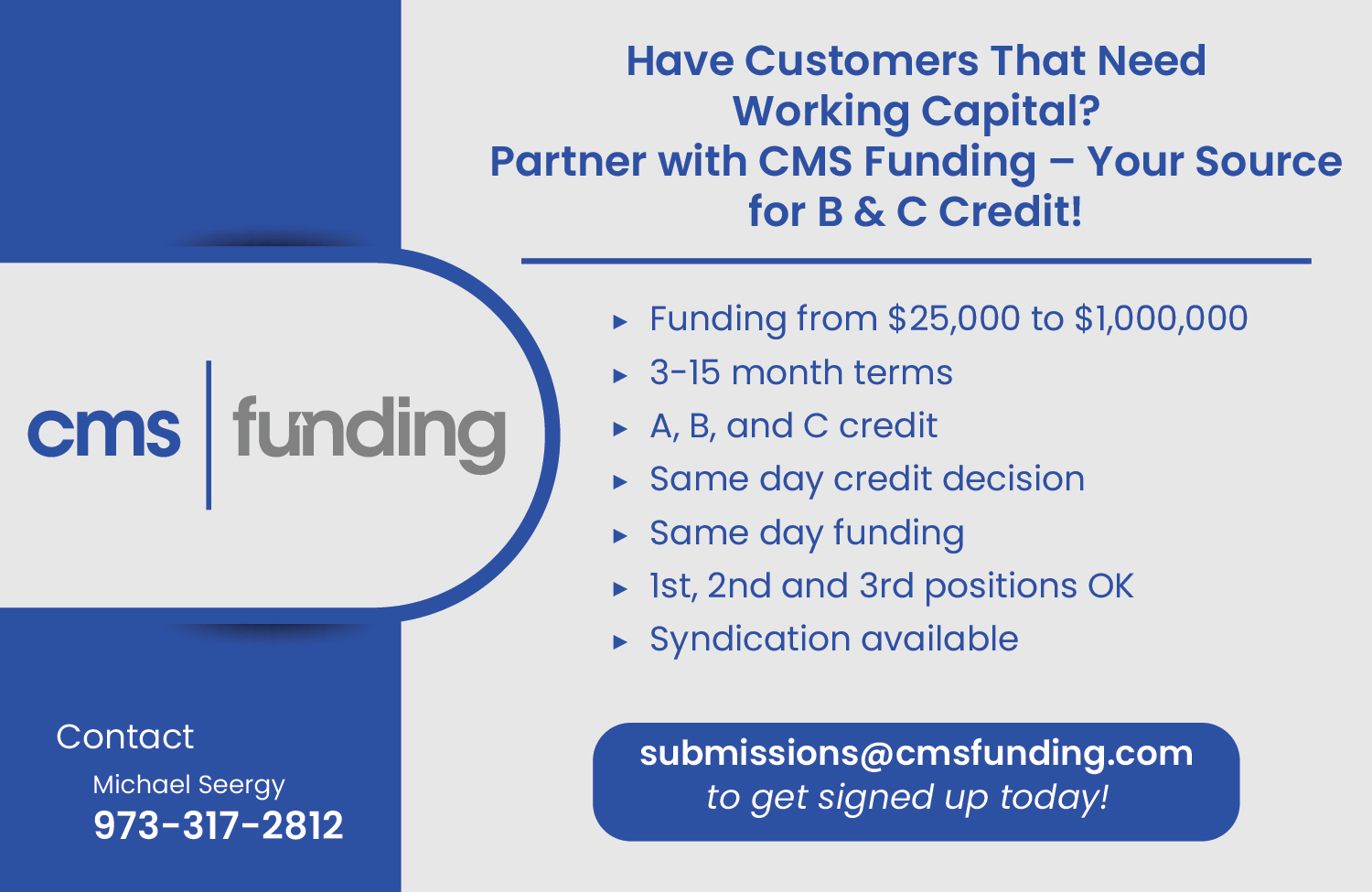 [headlines]
--------------------------------------------------------------
##### Press Release ############################
FDIC-Insured Institutions Reported Net Income
of $64.4 Billion in Second Quarter 2022

Net Income Declined Year Over Year
Net Interest Margin Widened
Loan Growth Was Broad-Based
Credit Quality Remained Favorable Despite Growth in Early Delinquencies
Total Deposits Declined Moderately for the First Time Since Second Quarter 2018
Community Banks Reported a Moderate Decline in Net Income
_______________________________

FDIC Acting Chairman Martin J. Gruenberg
"The banking industry reported generally positive results in the second quarter as loan balances strengthened, net interest income grew, and credit quality remained favorable, although net income declined as a result of increased provision expenses. Looking forward, downside risks from inflation, rising interest rates, slowing economic growth, and continuing pandemic and geopolitical uncertainties will continue to challenge bank profitability, credit quality, and loan growth."
WASHINGTON— Reports from 4,771 commercial banks and savings institutions insured by the Federal Deposit Insurance Corporation (FDIC) reflect aggregate net income of $64.4 billion in second quarter 2022, a decline of $6.0 billion (8.5 percent) from a year ago. An increase in provision expense drove the annual reduction in net income. These and other financial results for second quarter 2022 are included in the FDIC's latest Quarterly Banking Profile released today.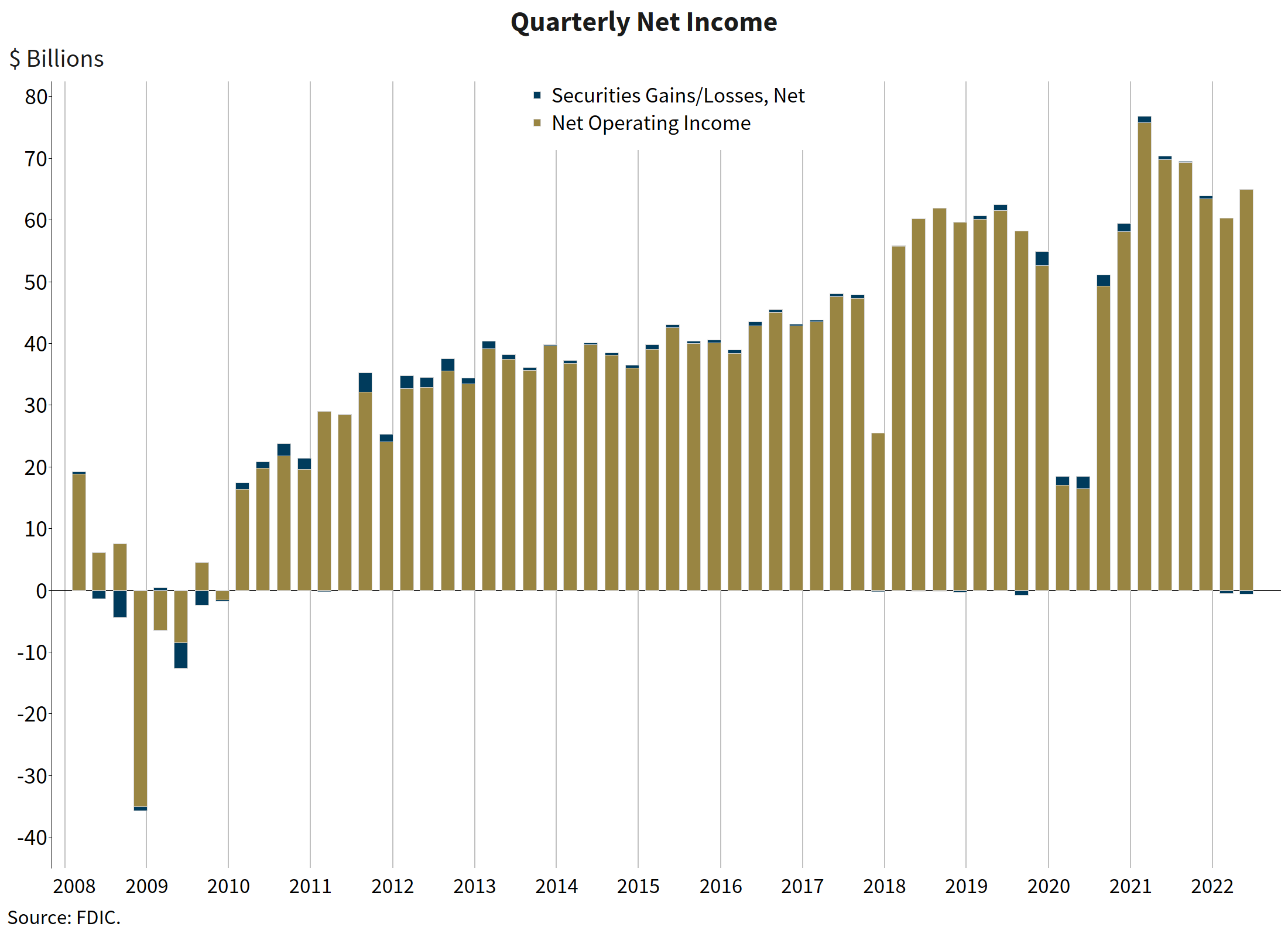 Net Income Declined Year Over Year: Quarterly net income totaled $64.4 billion, a decline of $6.0 billion (8.5 percent) from the same quarter a year ago, primarily due to an increase in provision expense. Provision expense increased $21.9 billion from the year-ago quarter, from negative $10.8 billion in second quarter 2021 to positive $11.1 billion this quarter. More than half of all banks (51.5 percent) reported an annual decline in quarterly net income. However, net income rose $4.6 billion (7.8 percent) from first quarter 2022 as growth in net interest income exceeded growth in provision expense.
The banking industry reported an aggregate return on average assets (ROAA) ratio of 1.08 percent, down 16 basis points from the ROAA ratio reported in second quarter 2021 but up 7 basis points from the ROAA ratio reported in first quarter 2022.

Net Interest Margin Widened: The net interest margin (NIM) increased 26 basis points from the prior quarter to 2.80 percent, the highest quarterly growth in NIM since first quarter 2010. Most banks (70.5 percent) reported higher net interest income compared with a year ago.

The yield on earning assets increased to 3.05 percent (up 35 basis points from the previous quarter and 37 basis points from a year ago) reflecting loan growth during the recent rising interest rate environment. Average funding costs increased 10 basis points from first quarter 2022 and 8 basis points from the year-ago quarter.

Community Banks Reported a Decline in Net Income from the Year-Ago Quarter: Community banks reported a decline in net income of $523.0 million (6.5 percent) from the year-ago quarter, resulting from higher noninterest expense, lower noninterest income, losses on the sale of securities, and higher provisions for credit losses. Most of the 4,333 FDIC-insured community banks (52.0 percent) reported lower quarterly net income compared with the year-ago quarter. Net income, however, increased $583.6 million (8.4 percent) from first quarter 2022.

Net interest income for community banks rose $1.9 billion (9.6 percent) to $21.4 billion from the year-ago quarter due primarily to an increase in "other real estate loan income" (up $929.4 million, or 10.5 percent) and income from investment securities (up $937.5 million, or 45.4 percent).[1] Interest expense declined $181.8 million (or 9.3 percent). Net interest income also increased from first quarter 2022 (up $1.9 billion, or 9.6 percent). Provisions for credit losses rose $533.4 million (739.7 percent) from the year-ago quarter and $318.7 million (110.4 percent) from the previous quarter to $607.4 million. [2]

The net interest margin for community banks widened 8 basis points from the year-ago quarter to 3.33 percent. This was the largest quarterly increase since second quarter 1985. 
Loan Balances Increased from the Previous Quarter and a Year Ago: Total loan and lease balances increased $414.9 billion (3.7 percent) from the previous quarter. The banking industry reported growth in several loan portfolios, including 1-4 family residential loans (up $94.7 billion, or 4.2 percent), commercial and industrial loans (up $92.3 billion, or 3.9 percent), and consumer loans (up $79.3 billion, or 4.2 percent).
Annually, total loan and lease balances increased $913.6 billion (8.4 percent), driven by growth in consumer loans (up $204.3 billion, or 11.6 percent), 1-4 family residential mortgage loans (up $187.1 billion, or 8.6 percent), and "all other loans" (up $162.7 billion, or 13.7 percent). [3]  
Community banks reported a 4.9 percent increase in loan balances from the previous quarter, and a 7.7 percent increase from the prior year. Growth in 1-4 family residential mortgage loans drove the quarterly increase in loan balances for community banks, while growth in commercial real estate loans drove the annual increase. 
Credit Quality Was Favorable Overall Despite Growth in Early Delinquencies: Loans that were 90 days or more past due or in nonaccrual status (i.e., noncurrent loans) continued to decline (down $7.2 billion or 7.6 percent) from first quarter 2022. The noncurrent rate for total loans declined 9 basis points from the previous quarter to 0.75 percent, the lowest level since third quarter 2006. Total net charge-offs also continued to decline (down $600.7 million, or 8.2 percent) from a year ago. The total net charge-off rate declined 4 basis points to 0.23 percent—just above the record low of 0.19 percent set in third quarter 2021. However, early delinquencies (i.e., loans past due 30-89 days) increased $11.4 billion (25.0 percent) from the year-ago quarter and $2.8 billion (5.2 percent) from first quarter 2022. Both the quarterly and annual increases were driven by an increase in past due consumer loans.
The Reserve Ratio for the Deposit Insurance Fund Rose to 1.26 Percent: The Deposit Insurance Fund (DIF) balance was $124.5 billion on June 30, up $1.4 billion from the end of the first quarter. The reserve ratio rose three basis points to 1.26 percent, as insured deposits fell 0.7 percent.
Merger Activity Continued in the Second Quarter: Twenty-eight institutions merged and no banks failed in second quarter 2022.
[1] "Other real estate loan income" includes commercial real estate and farmland loan income.
[2] Provisions for credit losses include both losses for loans and securities for Current Expected Credit Losses (CECL) adopters and only loan losses for non-adopters.
[3] "All other consumer loans" includes single payment and installment loans other than automobile loans and all student loans.
### Press Release ############################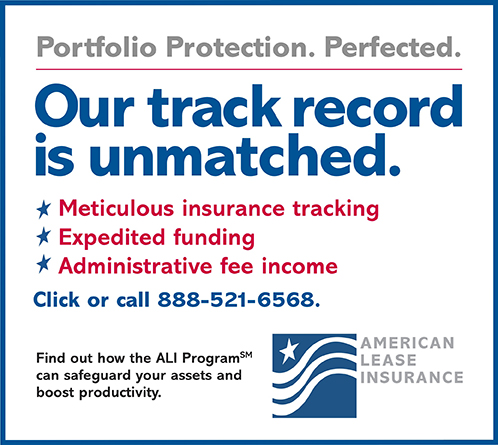 [headlines]
--------------------------------------------------------------
Press Releases Received After Press Deadline
### Press Release #######################
TimePayment Announces Acquisition of QuickSpark Financial
Specialist in Vendor Relationship and Payment
BOSTON -- TimePayment, an award-winning FinTech company and market leader in sales financing for specialty equipment sellers, has announced the acquisition of QuickSpark Financial, an e-commerce focused financing company that helps equipment vendors and end-users in 50+ industries secure funding for their small to medium-sized businesses.
Based in Tempe, AZ, QuickSpark works with over 3,500 vendors, including supporting 500 vendors with deep e-commerce integrations. The transaction has closed and QuickSpark will now operate as a strategic business unit of TimePayment. The acquisition also includes the purchase of all active leases held by QuickSpark's subsidiaries which operated under the name Briland Capital and QSE Capital.

Hank Reeves, Executive Chairman of TimePayment, said, "The QuickSpark team is extraordinarily talented at integrating with e-commerce websites and supporting vendors, with a high-touch approach to e-commerce sales that engages customers and drives larger order sizes.
"The acquisition is a great strategic and cultural fit for TimePayment."

That confidence is echoed by Jay Haverty, TimePayment's President and CEO, who points to the long relationship the two firms have shared. "For years, our teams have both worked together and competed against each other to offer the best vendor financing relationships. QuickSpark's team has offered great e-commerce integrations, fantastic closing and upselling capabilities, and operated a vendor portal continually rated by vendors as one of the best in the industry."
Looking ahead, he says, "I can't wait to see what they can do with TimePayment's industry-leading technology supporting them, especially after our recent platform enhancement. Together we will take the best of both company's e-commerce and internal workflow tools to deliver superior technology and sales automation for the vendor finance industry."
Over 30 of QuickSpark's employees were hired as TimePayment employees. They will operate a new "QuickSpark" strategic business unit within TimePayment. QuickSpark's 500 vendor website integrations will continue to operate as is, with a plan to migrate to TimePayment's recently unveiled next-generation e-commerce platform later this year. TimePayment will also add many new large funding relationships via their Syndication Desk to allow the new QuickSpark strategic business unit to fund more business for each of their legacy vendors.
About TimePayment™
TimePayment is a Boston-based FinTech company owned by affiliates of Fortress Investment Group, a leading, highly diversified global investment manager. TimePayment leads the industry with technology tools and capital that enables equipment sellers and financial intermediaries to offer fast, paperless equipment lease financing to their customers. The company's proprietary credit scoring and risk-based transaction model delivers competitive lease financing solutions across the credit spectrum; from Fortune 500 companies to small business start-ups. TimePayment proudly serves more than 100,000 active accounts with transaction sizes ranging from $500 to over $500,000.
 ### Press Release ##############################


[headlines]
--------------------------------------------------------------
Watch at Home
by Fernando Croce, Leasing News Movie Reviewer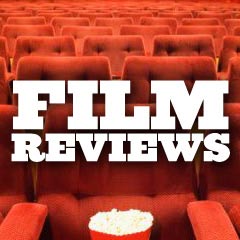 A key participant in the New Hollywood scene of the early 1970s, Bob Rafelson (1933-2022) exuded a rebellious spirit that was palpable in his searching, emotionally complex movies. Check out our list for some of his most memorable titles.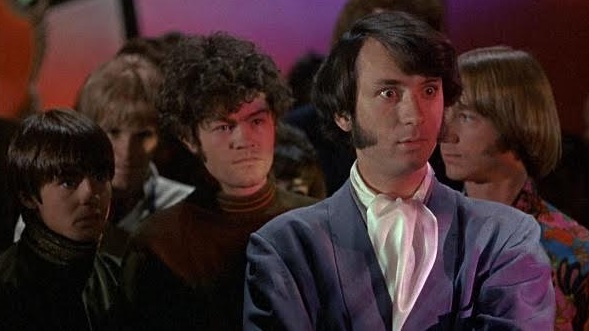 Head (1968): Though better known for his dramas, Rafelson made his feature debut with this freewheeling satirical musical, meant to do for The Monkees what "A Hard Day's Night" had done for The Beatles. A delightful collection of songs, parodies and assorted non-sequitur bits, the film follows the slaphappy rock group (Davy Jones, Peter Tork, Micky Dolenz, and Michael Nesmith) as they scamper through one trippy adventure after another. As they pop up in battlefields, deserts, Old West towns and boxing rings, each member gets to contemplate the nature of their pop-culture fame. Along the way, there are cameos by Jack Nicholson, Dennis Hopper, Victor Mature, Annette Funicello, and Frank Zappa. The results make for a ticklish bit of psychedelic nonsense, with numbers including "Circle Sky" and "Daddy's Song."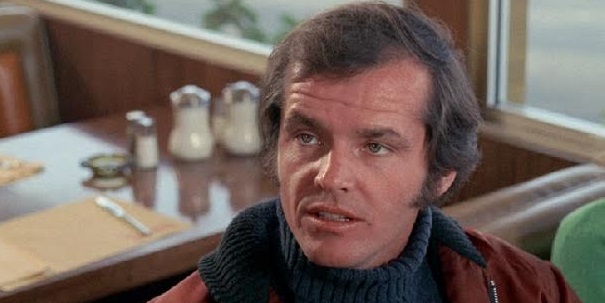 Five Easy Pieces (1970): Widely considered to be Rafelson's masterpiece, this intensely affecting drama also has one of Jack Nicholson's greatest performances. Nicholson plays Bobby Eroica, a young man from a privileged family who's decided to live away from his cultured background, working as an oil field and living with a waitress named Rayette (Karen Black). When his father suffers a stroke, Bobby finds himself heading back home, where he tries to mend connections while falling in love with his older brother's fiancee, Catherine (Susan Anspach). Set against a backdrop of roadside motels and diners, Rafelson's film is an unsentimental snapshot of American restlessness, anchored by Nicholson's indelible portrait of a man suspended between contradictory urges. Filled with memorable characters and moments, it builds to a heartbreaking conclusion.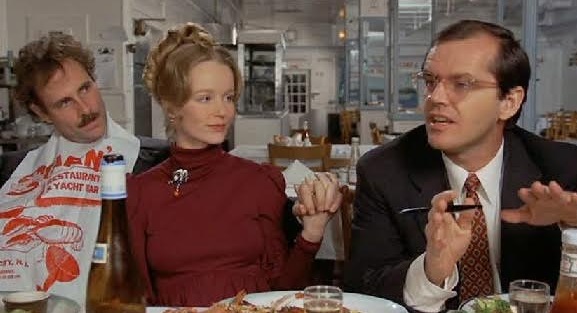 The King of Marvin Gardens (1972): Rafelson's re-teams with Nicholson for another idiosyncratic account of the American Dream, similar to "Five Easy Pieces" yet on a surreal register all its own. The story follows the very different Staebler brothers: David (Hicholson), an introverted late-night radio show host in Philadelphia, and Jason (Bruce Dern), a gregarious hustler working for an Atlantic City crime boss (Scatman Crothers). The promise of easy fortune brings David to Jason's turf, where he meets the women involved with his brother, former beauty queen Sally (Ellen Burstyn) and her stepdaughter Jessica (Julia Ann Robinson). When their scams flounder, tensions rise among the characters. Arrestingly balanced between absurdism and tragedy, this is a mosaic of ambition and desolation that lingers in the viewer's mind long after it's over.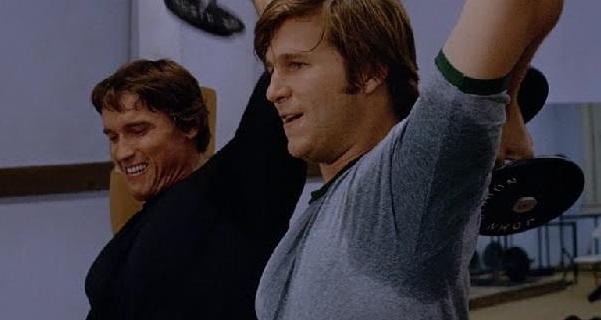 Stay Hungry (1976): Rafelson examines many of the themes from his earlier movies in a relaxed, carefree mood in this delightfully offbeat comedy-drama. Jeff Bridges stars as Craig, a wealthy Alabama scion who, feeling lonely since his father's death, falls prey to a scheme to buy out a local gym. When he befriends bodybuilder Joe Santo (Arnold Schwarzenegger) and falls in love with gym worker Mary Tate (Sally Field), Craig changes his mind and decides to protect the place from greedy businessmen. What follows is an energetic clash of values that leads up to a riotous climax. Deliberately discarding stereotypes and formulas, Rafelson serves up an episodic welter of eccentrics. Schwarzenegger's performance (one of his first) as a giant with a gentle touch is characteristic of the film's loose-limbed charm.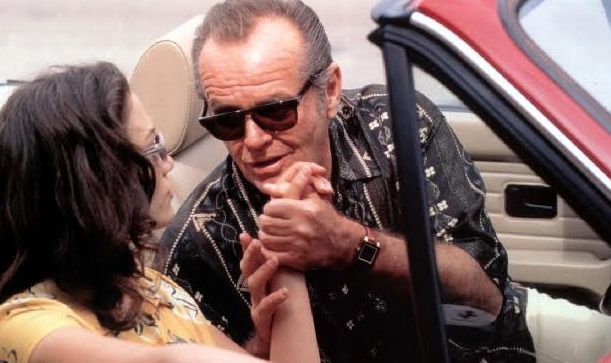 Blood and Wine (1996): Essentially a Seventies filmmaker, Rafelson had a hard time during the impersonal Eighties. Nevertheless, he managed to score a notable comeback the following decade with this moody crime drama, which brings Jack Nicholson back to the moral ambiguity of their heyday. Nicholson plays Alex Gates, a Miami wine merchant who hopes to get out of debt by robbing jewelry with the help of his young mistress, Gabriela (Jennifer Lopez). The scheme is complicated by the appearance of Alex's estranged wife Suzanne (Judy Davis) and stepson Jason (Stephen Dorff), to say nothing of his safe-cracking former partner, Victor (a terrific turn by Michael Caine). Spicing up familiar noir tropes with unique touches, Rafelson's film is a morality play for adults in an industry that aims most releases at kids.
Fernando Croce is a recognized reviewer of movies and has been contributing to Leasing News since the summer of 2008. His reviews appear each Friday.

Fernando's Reviews: https://leasingnews.org/Conscious-Top%20Stories/Fer-Review.htm
[headlines]
--------------------------------------------------------------
English Bulldog/Cocker Spaniel Mix
Odessa, Florida   Adopt-a-Dog
Dailila

Female
Age: 6 Years
40 lbs.
Color: Red and white
Adoption Fee: $300
Spayed
Shots Up
To Date Good with Dogs
Good with Cats
Good with Kids
House-Trained
A gentle and affectionate girl, Dailila is sure to bring joy into your home. She is a low maintenance girl longing for companionship.  But her sweet face is sure to grab your attention. Dailila enjoys outdoor walks, watching movies on your couch and being a sous chef in the kitchen – she's ready for it all!
Come meet Dailila in person! Fill out an application for a meet & greet!
Elizabeth's Animal Rescue & Sanctuary
1644 Altamont Lane,
Odessa, FL 33556
813-355-6285
info@earsrescue.org
https://earsrescue.org


[headlines]
--------------------------------------------------------------
2022 Canadian Finance and Leasing Conference
September 21 - 22, 2022 - Charlottetown PEI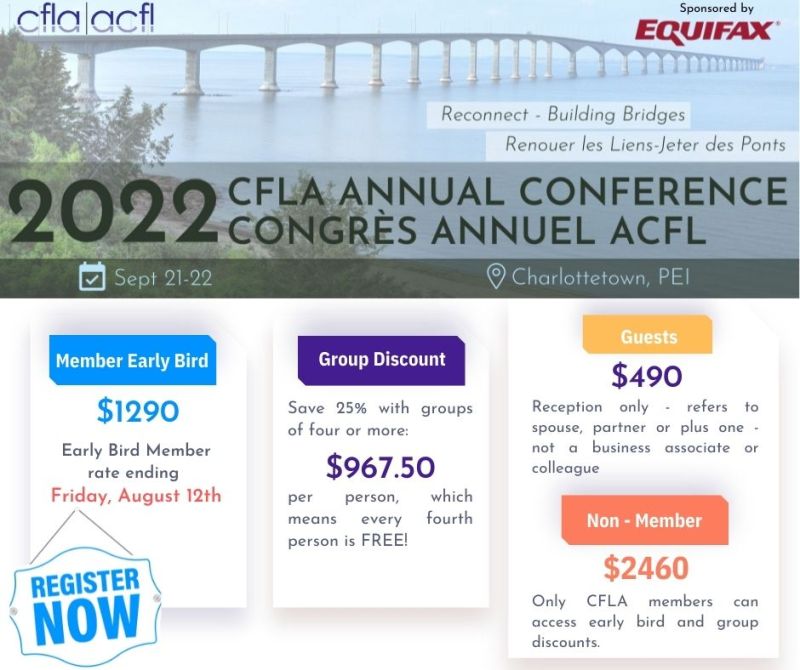 After two years of getting together virtually, the CFLA's in-person conference is back again on September 21, 2022.
This year's theme focuses on reconnecting and building bridges to relieve pent-up networking demand.
The CFLA's team has built in more than 36 hours of networking opportunities during the conference. Professionals in the sector once again have a venue to meet and conduct business.
This year's keynote features Rick Mercer, renowned Canadian television personality, political satirist, and author.
The CFLA designed this year's plenaries and sessions to discuss issues the asset-based finance and leasing sector is facing, like supply shortages and inflation.
You can check out the full conference schedule online here, and find more details, like location, online here.
General conference information: https://cfla-acfl.ca/programs-services/2022-national-annual-conference.html 
Detailed schedule of the CFLA conference: https://cfla-acfl.ca/membership-administration/2022-conference-schedule.html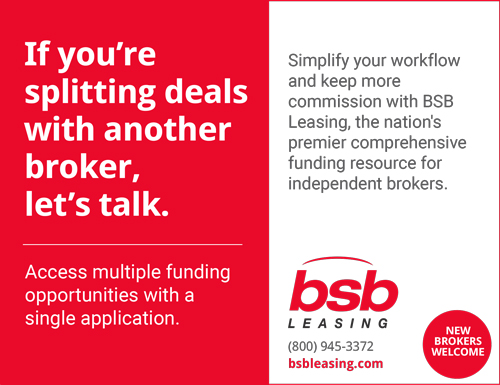 [headlines]
--------------------------------------------------------------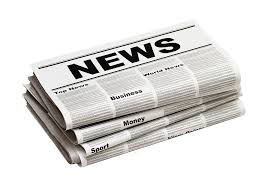 News Briefs---

Federal Reserve Beige Book, September 7, 2022
   Full Report plus 12 Individual District Reports
https://www.federalreserve.gov/monetarypolicy/beigebook202209.htm
GM unveils $30,000 electric SUV that
    will be one of the cheapest EVs available
https://www.cnn.com/2022/09/08/business/chevrolet-equinox-ev/index.html
Mortgage Rates Hit 5.89%,
    Highest Level Since 2008
https://www.wsj.com/articles/mortgage-rates-hit-5-89-highest-level-since-2008-11662646125
Princeton to Cover Tuition, Other Costs for Students
     From Families Earning Less than $100,000
https://www.wsj.com/articles/princeton-to-cover-tuition-other-costs-for-students-from-families-earning-less-than-100-000-11662674655?mod=hp_listb_pos5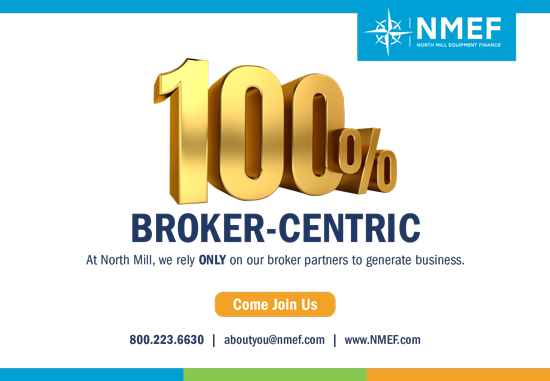 [headlines]
--------------------------------------------------------------

US household spending jumped more
    than twice as fast as incomes last year
https://www.bostonglobe.com/2022/09/08/business/us-household-spending-jumped-more-than-twice-fast-incomes-last-year/

[headlines]
--------------------------------------------------------------

Sports Briefs---
Chicago Bears release renderings for suburban
    stadium that could replace Soldier Field
https://www.usatoday.com/story/sports/nfl/2022/09/06/bears-release-renderings-for-enclosed-suburban-stadium/50708331/
After award-winning year, broadcaster Mike Tirico
     ready to take on 'Sunday Night Football'
https://www.usatoday.com/story/sports/nfl/2022/09/08/sunday-night-football-mike-tirico-latest-broadcasting-endeavor/7951855001/
Oakland A's officially out of playoff race,
    but rookie pitcher a bright spot in latest loss
https://www.eastbaytimes.com/2022/09/07/oakland-as-bullpen-lit-up-as-defending-world-series-champs-earn-series-sweep/
49ers announce 2022 team captains,
    two may not play in season opener
https://49ers.pressdemocrat.com/49ers-announce-2022-team-captains-two-may-not-play-in-season-opener/
How Hawaii became an unlikely Little League powerhouse
https://www.sfgate.com/hawaii/article/hawaii-became-little-league-powerhouse-17415481.php
[headlines]
--------------------------------------------------------------


California Nuts Briefs---
San Jose: 'Iron Chef' Morimoto and his fans
     create 140-foot-long sushi roll
https://www.mercurynews.com/2022/09/07/san-jose-iron-chef-morimoto-and-his-fans-create-140-foot-long-sushi-roll/

[headlines]
--------------------------------------------------------------
"Gimme that wine"


Ste. Michelle Wine Estates purchases
     Oregon's A to Z Wineworks, Rex Hill
https://www.oregonlive.com/wine/2022/09/ste-michelle-wine-estates-purchases-oregons-a-to-z-wineworks-rex-hill.html
Spotted: Costco's wine advent calendar
    is already back in stores
https://www.sfgate.com/shopping/article/costco-wine-advent-calendar-2022-17410042.php?IPID=SFGate-Article-Right-Rail

"Gimme that Wine"
http://www.youtube.com/watch?v=EJnQoi8DSE8
Free Wine App
https://www.nataliemaclean.com/mobileapp/

Wine Prices by vintage
http://www.winezap.com
http://www.wine-searcher.com/
US/International Wine Events
http://www.localwineevents.com/
[headlines]
----------------------------------------------------------------
This Day in History
    1739 – The Stono Rebellion, the largest slave rebellion in the colonies, erupted near Charleston, SC.  42-47 whites and 44 blacks were killed.  The uprising was led by native Africans whose leader, Jemmy, was a literate slave; in some reports, he is referred to as "Cato," and likely was held by the Cato, or Cater, family who lived near the Stono River. He led 20 other enslaved Kongolese, who may have been former soldiers, in an armed march south from the Stono River, bound for Spanish Florida.  In an effort to destabilize British rule, the Spanish had promised freedom and land at St. Augustine to slaves who escaped from the British colonies.  Most of the captured slaves were executed; the surviving few were sold to markets in the West Indies.  In response to the rebellion, the South Carolina legislature passed the Negro Act of 1740, which restricted slave assembly, education, and movement. It also enacted a 10-year moratorium against importing African slaves, because they were considered more rebellious, and established penalties against slaveholders' harsh treatment of slaves. It required legislative approval for each act of manumission, which slaveholders had previously been able to arrange privately. This sharply reduced the rate of manumissions in the state.
    1776 – The Continental Congress officially declared the new union of sovereign states as the United States, formerly known as the United Colonies.
    1791 – The capital of the United States was officially named Washington, District of Columbia to honor our first President.
    1823 - Alexander Twilight, the first African-American known to have earned a bachelor's degree from an American college or university, received a BA degree at Middlebury College.
    1836 – Abraham Lincoln received his law license.  
    1839 – John Herschel made numerous important contributions to photography. He made improvements in processes, particularly in inventing the cyanotype process and variations, and the precursors of the modern blueprint process. In 1839, he made a photograph on glass, which still exists, and experimented with some color reproduction, noting that rays of different parts of the spectrum tended to impart their own color to a photographic paper. Herschel made experiments using photosensitive emulsions of vegetable juices, called phytotypes and published his discoveries in the Philosophical Transactions of the Royal Society of London in 1842.  Herschel coined the term 
photography
 in 1839.  He may, however, have been preceded by Brazilian Hercules Florence, who used the French equivalent, 
photographie
, in private notes which one historian dates to 1834.  Herschel was also the first to apply the terms 
negative
 and 
positive
 to photography.
    1839 – "Devil Anse" Hatfield was born William Anderson Hatfield (d. 1921) near what is now Logan, WV.  The patriarch of the Hatfield clan during the infamous Hatfield-McCoy feud, Devil Anse survived the feud and agreed to end it in 1891. 
    1850 – The Compromise of 1850 transferred a third of Texas' claimed territory (now parts of Colorado, Kansas, New Mexico, Oklahoma and Wyoming) to federal control in return for the U.S. federal government assuming $10 million of Texas' pre-annexation debt. The Compromise defused a four-year political confrontation between slave and free states regarding the status of territories acquired during the Mexican-American War (1846–48).  The slave trade (but not slavery altogether) was banned in the District of Columbia and a more stringent Fugitive Slave Law was enacted. 
    1850 -Mexico had reluctantly ceded California and much of its northern territory to the United States in the 1848 Treaty of Guadalupe Hidalgo. When the Mexican diplomats signed the treaty, they pictured California as a region of sleepy mission towns with a tiny population of about 7,300 - not a devastating loss to the Mexican empire. Their regret might have been much sharper had they known that gold had been discovered at Sutter's Mill in Coloma, California, nine days before they signed the peace treaty. Suddenly, the greatest gold rush in history was on, and "forty-niners" began flooding into California chasing after the fist-sized gold nuggets rumored to be strewn about the ground just waiting to be picked up. California's population and wealth skyrocketed. Most newly acquired regions of the U.S. went through long periods as territories before they had the 60,000 inhabitants needed to achieve statehood, and prior to the Gold Rush, emigration to California had been so slow that it would have been decades before the population reached that number. But with gold fever reaching epidemic proportions around the world, more than 60,000 people from around the globe came to California in 1849 alone. Faced with such rapid growth, as well as a thorny congressional debate over the question of slavery in the new territories, Congress allowed California to jump straight to full statehood without ever passing through the formal territorial stage. After a rancorous debate between the slave-state and free-soil advocates, Congress finally accepted California as a free-labor state under the Compromise of 1850, beginning the state's long reign as the most powerful economic and political force in the far West.
    1850– Territories of New Mexico and Utah were created. 
    1861 – Sally Tompkins became the first female Confederate Army officer.  She is best remembered for privately sponsoring a hospital in Richmond to treat soldiers wounded in the Civil War.  After First Manassas, Confederate President Jefferson Davis instituted regulations requiring military hospitals be under military command. However, The Robertson Hospital where she had worked in Richmond after that battle had done such an outstanding job and was prepared to continue that he commissioned Tompkins as a captain so that she could continue her work. She was one of two women, the other Lucy Otey of Lynchburg, who were officially commissioned as officers in the Confederate Army.   She refused any payment for her services. On her military commission, she wrote, "I accepted the commission as Captain in the C.S.A. when it was offered. But, I would not allow my name to be placed upon the pay roll of the army." Under her supervision she had the lowest death rate of any hospital Union or Confederate, during the Civil War.  Whatever her devotion and work she has been remembered as the "Angel of the Confederacy."  
    1863 – The Union Army entered Chattanooga, TN.  During the Chickamauga Campaign, Union artillery bombarded Chattanooga as a diversion and following the battle, the defeated Union Army retreated to safety in Chattanooga. Two months later, reinforcements led by Gen Grant gave strength to the Union in what became the battle of Lookout Mountain.  Also, the Battle of Cumberland Gap, TN was a victory for Union forces under the command of Ambrose Burnside during his campaign for Knoxville. The bloodless engagement cost the Confederates 2,300 men and control of the Gap.
    1875 – Lotta's Fountain was dedicated at Market and Geary and Kearney in San Francisco.  The fountain was commissioned by actress Lotta Crabtree as a gift to the City.  At the time, Crabtree was among the highest-paid entertainers in the country.  She left an estate of some $4 million in a charitable trust, still in existence and funding charity today, for such causes as veterans, aging actors and animals.  The Fountain is the site of meetings every April 18, as it was in 1906, marking the anniversary of the 1906 Earthquake.
    1877 – Frank Chance (d. 1924) was born in Salida, CA.  He was the first baseman of the celebrated double play combination of the Chicago Cubs, Tinkers to Evers to Chance.  He played in the Majors from 1898 through 1914, managed several teams through 1923, and he is the all-time leader in managerial winning percentage in Cubs history. Chance was elected to the Baseball Hall of Fame in the 1946 along with Tinker and Evers.
    1887 – Alf Landon (d. 1987) was born in W. Middlesex, PA.  The 26th Governor of Kansas, he was the Republican nominee for President of the United States but was defeated in a landslide by incumbent President Franklin Roosevelt in the 1936 election.
    1890 – Harland Sanders (d. 1980) was born in Henryville, IN.  He is best known for founding fast food chicken restaurant chain Kentucky Fried Chicken and later acting as the company's symbol as Col. Sanders. His name and image are still symbols of the company. Prior to establishing KFC, he worked at several unremarkable jobs from farmhand to streetcar conductor to railroad blacksmith and fireman to ferry operator.  In 1930, Shell Oil offered Sanders a service station in North Corbin, KY, rent free, in return for paying them a percentage of sales.  Sanders began to serve chicken dishes and other meals there.  His local popularity grew, and, in 1939, food critic Duncan Hines visited Sanders' restaurant and included it in 
Adventures in Good Eating
, his guide to restaurants throughout the US. In 1952, Sanders franchised "Kentucky Fried Chicken" for the first time, to Pete Harman, a restaurateur in S. Salt Lake City, UT, the operator of one of that city's largest restaurants.  In the first year of selling the product, restaurant sales more than tripled, with 75% of the increase coming from sales of fried chicken.   For Harman, the addition of fried chicken was a way of differentiating his restaurant from competitors; in Utah, a product hailing from Kentucky was unique and evoked imagery of Southern hospitality.  Don Anderson, a sign painter hired by Harman, coined the name 
Kentucky Fried Chicken
.  After Harman's success, several other restaurant owners franchised the concept and paid Sanders $0.04 per chicken.   Sanders sold KFC in 1964 for $2 million.
    1892 – The third moon of Jupiter was discovered by American astronomer Edward E. Barnard.
    1893 – President Grover Cleveland's wife, Frances, gave birth to a daughter, Esther. It was the first time a President's child was born in the White House. 
    1904 – Mounted police appeared for the first time in New York City.
    1904 – Although still known as the Highlanders, the New York American League was referred to as the Yankees by the Boston Herald.  They would not officially become the Yankees until 1913.
    1916 - In Washington, Boston's Babe Ruth beat the Senators' Walter Johnson, 2-1. Ruth allowed four hits while Johnson gave up 8. It was the Babe's 4th win this season versus Johnson.
    1917 - In Chicago, with the score tied 3-3 in the 10th inning between the White Sox and Indians, umpire Brick Owens declared a forfeit to the Sox, 9-0, because of the 'dilatory tactics' of the Cleveland players who protested Owens' ruling in the 10th.  With two on and no outs, he called out Jack Graney out on a close play. The ensuing argument delayed the game ten minutes with several Indians rolling on the ground and tossing their mitts. When Chicago's first hitter struck out to open the bottom of the inning, Indian catcher Steve O'Neill fired the ball into CF, whereupon Owens called the forfeit.
    1918 – In game 4 of the World Series, Babe Ruth knocked in two runs on a triple in the 4th and pitched seven scoreless innings before the Cubs tied it in the 8th.  This ended Ruth's World Series record of 29 2/3 consecutive scoreless innings that stood until 1961 when the Yankees' Whitey Ford broke it against Cincinnati.
    1919 – The infamous Boston Police Strike of 1919 begins, causing an uproar around the nation and confirming the growing influence of unions on American life. Using the situation to their advantage, criminals took the opportunity to loot the city. As society changed in the 20th century, police were expected to act more professionally. Some of their previous practices were no longer countenanced. Explanations such as that given by the Dallas chief of police in defense of their unorthodox tactics - "Illegality is necessary to preserve legality" - was no longer acceptable to the public. Police forces were brought within the civil service framework and even received training for the first time. Soon, the American Federation of Labor (AFL) began to create local police unions. When the Boston Police went on strike on September 9, the country's leading newspapers sounded the alarm bells. Some falsely reported that gangs were running wild and attacking women throughout the city. Others saw it as evidence of the spread of communism. In actuality, the strike prompted a lot of property damage but did not seriously endanger the safety of the community-partly due to the quick response of the government. Calvin Coolidge, governor of Massachusetts at the time, called out the militia to assist Harvard students and faculty who were acting as a volunteer force. (He later used the incident to boost himself to the presidency.) While the Boston Police Strike proved disastrous for unions in the short term, police were eventually allowed to form unions. However, it is illegal for police to go on strike, and even informal work actions such as the "Blue Flu," whereby large numbers of police officers call in sick at the same time, are seriously discouraged.
    1924 - The Hanapepe Massacre took 20 lives on Kaua'i.  Toward the end of a long-lasting strike of Filipino sugar workers, local police shot dead nine strikers and fatally wounded seven, strikers shot and stabbed three sheriffs to death and fatally wounded one.  The massacre brought an end to armed protests in Hawai'i.
    1926 – The National Broadcasting Company, the oldest in the US, was founded by the Radio Corporation of America.  During early broadcast business consolidation, radio manufacturer RCA acquired New York City radio station WEAF from AT&T.  Westinghouse, a shareholder in RCA, had a competing outlet in Newark, NJ which also served as the flagship for a loosely structured network. This station was transferred from Westinghouse to RCA in 1923 and moved to New York City.  WEAF acted as a laboratory for AT&T's manufacturing and supply outlet Western Electric, whose products included transmitters and antennas. New parent RCA saw an advantage in sharing programming, and after getting a license for radio station WRC in Washington, D.C., in 1923, attempted to transmit audio between cities via low-quality telegraph lines. AT&T refused outside companies' access to its high-quality phone lines. The early effort fared poorly, since the uninsulated telegraph lines were susceptible to atmospheric and other electrical interference.  In 1925, AT&T decided that WEAF and its embryonic network were incompatible with the company's primary goal of providing a telephone service. AT&T offered to sell the station to RCA in a deal that included the right to lease AT&T's phone lines for network transmission.  The merger of these entities was accompanied by the NBC network creation. 
    1931 - To raise funds to help the unemployed in the Great Depression, the Yankees, Giants and Robins – who did not become the Dodgers until 1933 - agreed to a series of benefit games. Sixty thousand fans, paying regular prices, raised $59,000 in the first match-up alone.
    1934 - In one of the most memorable games in Negro League history, the Pittsburgh Crawfords' Satchel Paige dueled the Philadelphia Stars' Slim Jones, 1-1, called after 9 innings due to darkness. Paige fanned 12, and Jones, 9, before 30,000 at Yankee Stadium.
    1936 – It is still the earliest pennant-clinching in Major League history…The Yankees of Lou Gehrig and the rookie Joe DiMaggio swept the Cleveland Indians in a doubleheader.
    1940 – George Stibitz pioneered the first remote operation of a computer.  Internationally recognized as one of the fathers of the modern first digital computer, he was a Bell Labs researcher known for his work in the 1930s and 1940s on the realization of Boolean logic digital circuits using electromechanical relays as the switching element.  In a demonstration to a conference at Dartmouth College, Stibitz used a teletype to send commands to the Complex Number Computer in New York over telegraph lines.  It was the first computing machine ever used remotely.
    1941 – Singer Otis Redding (d. 1967) was born in Dawson, GA.  His hit "(Sitting on) The Dock of the Bay" was recorded three days before he was killed in a plane crash near Madison, WI. "(Sittin' on) The Dock of the Bay" was released in January 1968. It became Redding's only single to reach number one on the 
Billboard
 Hot 100 and the first posthumous number-one single in U.S. chart history.  It sold approximately four million copies worldwide 
    1942 – A Japanese float plane dropped incendiary bombs on Oregon. The Lookout Air Raids were minor but historic raids that occurred several miles outside Brookings, near the California border.  This was the only time during World War II that the 48 contiguous United States suffered an air raid attack by enemy forces.  The damage done by the attack was minor.
    1943 - LOGAN, JAMES M., Medal of Honor
Rank and organization: Sergeant, U.S. Army, 36th Infantry Division. Place and date: Near Salerno, Italy, 9 September 1943. Entered service at: Luling, Tex. Birth: McNeil, Tex. G.O. No.: 54, 5 July 1944. Citation: For conspicuous gallantry and intrepidity at risk of life above and beyond the call of duty in action involving actual conflict on 9 September 1943 in the vicinity of Salerno, Italy. As a rifleman of an infantry company, Sgt. Logan landed with the first wave of the assault echelon on the beaches of the Gulf of Salerno, and after his company had advanced 800 yards inland and taken positions along the forward bank of an irrigation canal, the enemy began a serious counterattack from positions along a rock wall which ran parallel with the canal about 200 yards further inland. Voluntarily exposing himself to the fire of a machinegun located along the rock wall, which sprayed the ground so close to him that he was splattered with dirt and rock splinters from the impact of the bullets, Sgt. Logan killed the first 3 Germans as they came through a gap in the wall. He then attacked the machinegun. As he dashed across the 200 yards of exposed terrain a withering stream of fire followed his advance. Reaching the wall, he crawled along the base, within easy reach of the enemy crouched along the opposite side, until he reached the gun. Jumping up, he shot the 2 gunners down, hurdled the wall, and seized the gun. Swinging it around, he immediately opened fire on the enemy with the remaining ammunition, raking their flight and inflicting further casualties on them as they fled. After smashing the machinegun over the rocks, Sgt. Logan captured an enemy officer and private who were attempting to sneak away. Later in the morning, Sgt. Logan went after a sniper hidden in a house about 150 yards from the company. Again the intrepid Sgt. ran a gauntlet of fire to reach his objective. Shooting the lock off the door, Sgt. Logan kicked it in and shot the sniper who had just reached the bottom of the stairs. The conspicuous gallantry and intrepidity which characterized Sgt. Logan's exploits proved a constant inspiration to all the men of his company, and aided materially in ensuring the success of the beachhead at Salerno.
    1947 – The first computer bug was discovered.  A moth lodged in a relay of a computer at Harvard.  The term "bug" was used in an account by computer pioneer Grace Hopper, who publicized the cause of a malfunction in an early electromechanical computer.  Hopper was not actually the one who found the insect, as she readily acknowledged. The operators who did find it were familiar with the engineering term and, amused, kept the insect with the notation "First actual case of bug being found." This log book, complete with attached moth, is part of the collection of the Smithsonian National Museum of American History. 
    1950 – The Giants' right-hander, Sal Maglie, tied a Major League record by pitching his fourth consecutive shutout, beating the Dodgers, 2-0.
    1951 – The Yankees' rookie sensation, Mickey Mantle, nearly hit the first ball out of the Stadium when his grand slam hit the bottom of the flag pole on the top of the right field stands.  No one has ever hit a fair ball out of any of the versions of the Stadium but Mantle came close twice.
    1955 - The Dual Music System Jukebox was introduced by the J.P. Seeburg Corporation. It was the first to hold a hundred single records. 
    1956 – Having already appeared on Milton Berle's and Steve Allen's TV show, Elvis appeared on "The Ed Sullivan Show" for the first time.  It was seen by approximately 60 million viewers—a record 82.6 percent of the television audience.  Actor Charles Laughton hosted the show, filling in while Sullivan recuperated from a car accident.  Presley's performance of his forthcoming single, "Love Me Tender," prompted a record-shattering million advance orders.  Despite the prior TV appearances, more than any other single event, it was this first appearance on "The Ed Sullivan Show
" 
that made Presley a national celebrity of rarely precedented proportions, bringing with him rock 'n' roll into the mainstream of pop culture. 
    1957 – The first civil rights bill since Reconstruction was signed by President Eisenhower.
    1957 – Paul Anka's "Diana" reached #1.
    1960 – Ted Williams tied Mel Ott for third place in the career HR list, hitting #511.  Williams finished his career with 521.
    1960 – The first game of the new American Football League saw the Denver Broncos defeat the Boston Patriots, 13-10.
    1963 – Alabama governor George Wallace was served with a federal injunction to stop his orders to state police to bar black students from enrolling in white schools.  
    1965 – The Dodgers' Sandy Koufax threw his fourth career no-hitter, a perfect game against the Cubs, 1-0 at Dodger Stadium.  Losing pitcher Bob Hendley threw a one-hitter.
    1965 – Hurricane Betsy made its second landfall near New Orleans, leaving 76 dead and $1.42 billion in damages, becoming the first hurricane to cause over $1 billion in unadjusted damage.
    1966 - Birthday of Adam Sandler, actor, comedian, born Brooklyn, New York.
    1966 - The National Traffic and Motor Vehicle Safety Act was enacted to empower the federal government to set and administer new safety standards for motor vehicles and road traffic safety. The Act was the first mandatory federal safety standards for motor vehicles. The Act created the National Highway Safety Bureau (now the National Highway Traffic Safety Administration).  Many changes in both vehicle and highway design followed this mandate. Vehicles were required to be built with new safety features, including head rests, energy-absorbing steering wheels, shatter-resistant windshields, and safety belts.  Roads were improved by better delineation of curves (edge and center line stripes and reflectors), use of breakaway sign and utility poles, improved illumination, addition of barriers separating oncoming traffic lanes, and guardrails.  The results were rapid. By 1970, motor-vehicle-related death rates were decreasing by both the public health measure (deaths per 100,000 population) and the traffic safety indicator (deaths per VMT).
    1967 - "Soul Man," by Sam & Dave, was released. Written by Isaac Hayes and David Porter, it rose to #2 on the singles charts.
    1971 – A four-day riot of prisoners at Attica Prison in upstate New York resulted in 39 dead, most killed by state troopers retaking the prison.
    1974 - "Rhoda" TV Premiere.  This spin-off from "The Mary Tyler Moore Show" starred Valerie Harper as Rhoda Morgenstern, who returns to New York, finds a job and gets married (she also gets separated and divorced) the last episode aired in 1978.  
    1975 - "Welcome Back, Kotter" TV Premiere. In this half-hour sitcom Gabe Kotter (Gabe Kaplan) returned to James Buchanan High School, his alma mater, to teach the "Sweathogs," a group of hopeless underachievers. Other cast members included Marcia Strassman, John Travolta, Robert Hegyes, Ron Palillo, Lawrence Hilton-Jacobs and John Sylvester White. The theme song "Welcome Back" was sung by John Sebastian.  The last telecast was August 10, 1979. 
    1977 - In the second game of a doubleheader loss in Boston, Tiger rookies Lou Whitaker and Alan Trammel debut together. They held the 2B and SS jobs in Detroit for a record 19 years.
    1977 – The first TRS-80 computer was sold.  Radio Shack unveiled it in New York the month prior.  At first, Radio Shack envisioned the TRS-80 as a solder-it-yourself kit which it wanted to sell for $199. The lead engineer convinced the company to build a fully-assembled, plug-and-play computer. It ended up starting at an economical-sounding $399.95, but that assumed that you supplied your own monitor, a configuration I don't recall ever seeing in the wild. $599.95 got you a system with Radio Shack's 12″ black-and-white display, 4KB of memory and a cassette-tape deck which let you save and load programs (albeit very slowly and very unreliably). 
    1978 - Iraqi Ayatollah Khomeini called for an uprising in Irani army. 
    1986 – Ted Turner presented for the first time his colorized version of old black-and-white films, on WTBS.
    1987 - Striking out 12 of the final 13 hitters and a total of 16, the Astros' Nolan Ryan beat the Giants, 4-2. The "Ryan Express" notched his 4,500th career strikeout.
    1993 – Major League owners decided to divide each league into three divisions and add another round of playoffs featuring two wild card teams.
    1993 – Israeli and Palestinian leaders agree to recognize each other politically for the first time.
    2003 – The Roman Catholic Archdiocese of Boston agreed to pay $85 million to 552 people to settle clergy sex abuse cases. 
    2009 – The Yankees' Derek Jeter tied Lou Gehrig's team career hits record with his 2,721st.  Jeter is the only Yankee to have hit more than 3,000 hits in his career, finishing sixth all-time with 3,465.  He was elected to the Baseball Hall of Fame, class of 2020, one vote shy of the unanimity of his teammate, Mariano Rivera, class of 2019.
    2009 - Rep. Joe Wilson, R-S.C., shouted "You lie!" during President Barack Obama's speech to Congress on health care. 
    2009 – The iTunes Music Store reached 8.6 billion songs sold.
    2014 - Apple announced the Apple Watch, the iPhone 6 and the iPhone 6 Plus; all three devices use Near Field Communication (NFC) to allow instant payments in stores without credit cards.
    2018 - Nia Franklin, representing New York, was crowned Miss America 2019, first competition without a swimsuit competition.
    2018 - CBS chief Les Moonves departs the company after six more women make allegations of sexual abuse in "The New Yorker."  In July 2018, "The New Yorker" published an article by Ronan Farrow saying that six women accused Moonves of harassment and intimidation and dozens have described abuse at CBS.  Moonves was subsequently placed under investigation by the CBS board.  In August 2018, Bucknell University removed references to Moonves on its website and University of Southern California suspended Moonves' name from its Media Center. 
    2020 - Global death toll from COVID-19 passes 900,000 with the US the most deaths at 190,589.
-------------------------------------------------------------

SuDoku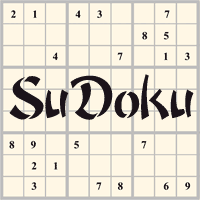 The object is to insert the numbers in the boxes to satisfy only one condition: each row, column and 3x3 box must contain the digits 1 through 9 exactly once. What could be simpler?
--------------------------------------------------------------

Daily Puzzle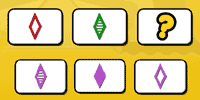 How to play:
http://www.setgame.com/set/puzzle_frame.htm
Refresh for current date:
http://www.setgame.com/set/puzzle_frame.htm
--------------------------------------------------------------


http://www.gasbuddy.com/
http://www.gasbuddy.com/GB_Map_Gas_Prices.aspx
http://www.gasbuddy.com/GB_Mobile_Instructions.aspx
--------------------------------------------------------------

Weather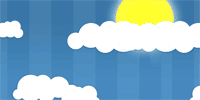 See USA map, click to specific area, no commercials
--------------------------------------------------------------

Traffic Live---
Real Time Traffic Information
You can save up to 20 different routes and check them out with one click,
or type in a new route to learn the traffic live
--------------------------------
Wordle
https://www.powerlanguage.co.uk/wordle/

How to Play
https://www.today.com/popculture/popculture/wordle-know-popular-online-word-game-rcna11056