Monday, September 10, 2007
Headlines---
Congratulations to Barry Marks/Allison Powell
Classified Ads---Sales
Latitude Leasing Completes Management Team
Who Else is Joining Latitude?-by C. Menkin
Top Ten Reasons To Attend Sept. 24 EXPO
Top Stories--September 3-September 7
Classified Ads---Help Wanted
Leasing 102 by Mr. Terry Winders, CLP
Uneven Lease Payments
Cartoon---Lease executives checking in
"I Should Tell You This" --Barry Marks Poem
Asian Stocks Tumble
News Briefs---
Sports Briefs---
"Gimme that Wine"
Calendar Events
Snapple Real Facts
Today's Top Event in History
This Day in American History
Baseball Poem
SuDoku
Daily Puzzle
######## surrounding the article denotes it is a "press release"
--------------------------------------------------------------

Congratulations to Barry Marks/Allison Powell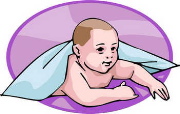 Born Friday, 7:30am, Noah Ryan Marks, 8 lbs, 15 ounces, 21" tall
--------------------------------------------------------------

Classified Ads---Sales
Copenhagen, Denmark
10 years of experience as VP Europe, Middle East and Africa for a US based Equipment Leasing Company. $500,000 plus w/ excellent connections European shipping lines/ maritime financing. Click here.

Fresno, CA
Aggressive, competitive self-starter w/successful vendor/direct equipment
leasing and asset-based lending experience seeks return to leasing industry
after successful stint in business banking sales.
Email: dsp559@hotmail.com
Resume
Montgomery, AL
Individual with 10 years advertising sales exp. & 7 years insurance sales exp. Wants independent contractor situation in Alabama.
Work with leasing company or broker.334-590-5133
E-mail: billmcneal2003@yahoo.com
Oklahoma
Over 30 years of financing experience, resume posted at www.geocities.com/bobbybenmoore, phone 580-351-2531
Philadelphia, PA
25 years in Healthcare and seeking an opportunity to represent a lender for dental/medical funding in the Northeast to Mid-Atlantic states.
email: mitutz@msn.com
San Diego , CA
Tenacious, competitive self-starter w/successful vendor/direct equipment leasing and asset-based lending experience seeks return to leasing industry after successful stint in secondary mortgage markets sales.
E-mail: pajohnson1@cox.net
Stuart, FL area
Years of experience in leasing sales, credit, operations, documentation and syndication. Seeking position with direct middle market lender, equip. mfr or major equip. distributor. email: southernleasing@bellsouth.net
To place a free "job wanted" ad here, please go to:
http://www.leasingnews.org/Classified/Jwanted/Jwanted-post.htm
For a full listing of all "job wanted" ads, please go to:
http://www.leasingnews.org/Classified/Jwanted/Jwanted.htm
---------------------------------------------------------------
### Press Release ###########################

Latitude Equipment Leasing Completes Management Team
Marlton, NJ – Latitude Equipment Leasing, a commercial equipment leasing company started by industry veterans Gary Kester and Mike Bennie, is pleased to announce the addition of three new members. Bill Waddell, Marcel Gilbert, and Fran Miles, who together have almost sixty years of leasing industry experience, have decided to join and will round out the management team at Latitude.
"With the addition of Marc, Bill, and Fran I feel even stronger that we will be able add a new level of common sense to the process of originating equipment leases, "Gary Kester announced. "There is no doubt in my mind that our customers and employees will benefit from the experience and camaraderie of our management team, and that our corporate attitude of 'freedom from narrow restrictions; freedom of action and opinion' will ring true throughout the organization".
All three formerly worked at Marlin Leasing Corp., and were instrumental in the growth and success of Marlin from a startup through its IPO.
Bill Waddell, one of the original founders of Marlin Leasing, brings over twenty years of leasing sales experience to Latitude.
"Everyone who is acquainted with Bill knows that his desire and intensity is second to none. He has a track record of success that goes all the way back to the early days of Advanta Leasing, and will be a tremendous asset to the sales process here at Latitude, " Mike
Bennie said. "We are thrilled that he has decided to join us."
Fran Miles also has a track record of success that goes back to the early days of Advanta Leasing.
"I've never met anybody who is better with customers than Fran", he added. "His personality, dedication, and work habits are a perfect fit for Latitude. It's easy to see why he is Marlin's all-time sales leader. I look forward to working directly with Fran again".
Marcel Gilbert joins Latitude after his tenure at Marlin Leasing as Vice President of Information Technology. In that role Marcel was responsible for the overall technical direction of the corporation, as well as all daily datacenter operations.
"Marc joining Latitude means that we will be technologically competitive from day one, " Gary Kester said. " As the industry, and the world, for that matter, becomes more sophisticated, having somebody like Marc is a must for any organization. We couldn't be happier that he has decided to be a part of the exciting things to come at Latitude Equipment Leasing."
With its management team complete, Latitude Equipment Leasing will be open for business (today) Monday, September 10.
For more information on Latitude Equipment Leasing please email info@latitudeleasing.com
733 East Route 70 suite 308 Marlton, New Jersey 08053
Telephone: 866-936-0202 Fax 866-936-0203
www.latitudeleasing.com (under construction)
### Press Release ###########################
--------------------------------------------------------------

Who Else is Joining Latitude?
by Christopher Menkin
Here is the latest list of those who were at Advanta, who left to start Marlin Business Services:
Dan Dyer, current CEO
Gary Shivers, former president of Marlin.
Gary Kester, former VP of credit services.
Mike Bennie, former VP in charge of broker services.
Mike Witt, former director of legal.
Mark King, former director of credit.
Brian Cornell, former director of sales.
John Forsyth, former jack of all trades. (Sales, syndications, major accounts, etc)
Marcel Gilbert, former VP of IT (considered one of the best in the business )
Dominic Janney, former VP in charge of retail sales.
Tom Mancini, former VP in charge of copier sales and residuals.
Rumors that Dan Dyer is next on George Pelose list may be accurate. Only the board of directors know how they will be voting. Dyer most likely will return to accounting as who needs the headaches from the leasing business? Maybe he will also get a full nights sleep.
Shivers "resigned," although on very reliable sources, was pushed out and has a year and a half to wait until his non-compete clause runs out. Rumor is that he misses the action and may even return to New Jersey to start a rival company-perhaps. That's all the leasing industry needs, another small ticket leasing companies!!!
Recently Dominic Janney, Tom Mancini and Joe Gallo ( not originally from Advanta ) were dismissed for sending out a proposal to start a small ticket company. Whether they are successful or not, it does not appear they will be joining Latitude.
That leaves:
Mike Witt, former director of legal.
Mark King, former director of credit.
Brian Cornell, former director of sales.
John Forsyth, former jack of all trades. (Sales, syndications, major accounts, etc)
That's the way it starts, from Balboa Capital, Colonel Pacific, Heller, IFG Leasing, the list is long.
There is a lot of competition today in the field for inside sales, broker relationship "sales managers," and good, steady broker business. As those with experience move up the ladder or into choice positions, this creates more opportunities for new sales personnel, executives, and support staff for all those in leasing and finance, including the growing captive lessor marketplace. Perhaps with all the closing of mortgage companies, processors, agents, and new sales will come from here as there are many similarities between the leasing and mortgage business.
As cash gets tighter, credit gets tighter, alternate forms of financing get stronger. Please don't write me e-mails for this attitude, but it may be a recession will be good for the business finance and leasing industry. What is it that Zig Ziglar says? " There are no red lights.
Only green lights. Go make that sale." And send the deal to Latitude.
--------------------------------------------------------------

September 24, 2007
EXPO Marriott Teaneck, NJ Chaired by Shari Lipski, CLP, ECS Financial Services, Inc.
Non-members are invited to attend
The Top Ten Reasons To Attend EXPO:
10. It's One Day!
9. Hear Jim Boeheim's opening remarks:
"Winning Leadership-Every Second
Counts"
8. You will meet with the Best Funding
sources in the Leasing Industry.
7. You can see the Latest and Greatest
products our Service Providers offer.
6. Share Ideas.
5. Get insight into Google through
Andy Steggles presention.
4. Learn how to get involved: Beaucracy
and Leasing with Dennis Brown of ELFA.
3. The Price is Right.
2. Build Relationships within Our Industry!
1. Support our Association!
Registration fees remain $199/person for EAEL and NAELB members ($175 for each additional member), and $375 for non-members.
To register on line, please go here:
https://www208.safesecureweb.com/eael/OnlineApplication.asp
Whose attending so far:
Keith Ainsworth, Carl Anderson, Fred Anderson,Paul Balinski, Kelly Battaglia, Hugh Baum, Ken Belous, Andrew Bender, Jim Billings, Michael Bloom, Michelle Boucher, Chuck Brazier, Phil Bruno, Barry Burdick, Dennis Burke, Phil Casciano, Denise Castagna, Ed Castagna, Leo Charpentier, Brad Christensen, Mitchell Cohen, Donna Cole, John Cole, Mike Coon, Steve Crane, Patrick Cronin, Dave Cummins, Scott Dey, Omar Diaz, Steve Dinkelaker, Peter Eaton, Paul Eidelkind, Ron Elwood, Gerald Ennella, Wendy Eslander, Kimberly Esposito, Richard Eudicone, Jim Evans, Barry Ferns, Kathy Flaherty, Anthony Fantauzzi, Perry Faraclas, Richard Feldman, Alan Fern, Carroll Fingar, Joe Fingar, Jeff Forgie, Robert Fisher, Stan Fishbein, Jeff Fishman, Maureen Fitzgerald, Paul Foster, Roger Franco, Beth Gallini, Mark Gallagher, Dwight Galloway, Mathew Ganes, Tom Gee, Beth Geibel, Steve Geller, Mae Gilberg, Barry Gordon, Joseph Greco, Christa Hemans, Randy Haug, Eve Hundt, Bryan Hunt, Richard Illich, Susan Jaskolski, Jim Jenco, Terey Jennings, Patrick Kellinger, Keith Kiendle, Davis Kirby, Patrick Kistler, Craig Knapp, Eli Kowalsky, Charles Kramer, Bruce Kropschot, Robert Krause, Larry LaChance, Dave Lafferty, Howie Lebowitz, Drew Lichtenfels, Michael Leichtling, Doug Leininger, Allan Levine, Shari Lipski, Richard Livingston, Saul Levy, Craig Lysne, Fred MacDonald, Kerry Mach, Lee Martin, Tom Martin,Glen Mason, Ron Mattson, Matt McCoy, Paul Menzel, Jim Miller, Richard Miller, Debbie Monosson, Samantha Moritz, Stanley Moskowitz, Patrick Murnane, Charles Newman, Lauren Newman, John Nicoletta, Katherine Nordendahl, Anthony Paoline, George Parker, Mike Paszkiewicz, Ken Paston, Frank Peretore, Janis Migliorise Peretore, Rich Pelcher, Anthony Perettine, Brad Peterson, Sig Pfeifer, Nancy Pistorio, Oscar Quijano, Robert Quinn, Walter Rabin, Barry Reitman, Lisa Renshaw, Ted Reynolds, Spencer Richman, Jared Robertson, Manny Rogosich, Michael Romano, Ira Romoff, Craig Sanderson, Lynn Sciog, Don Scott, Joseph Schneider, William Schneider, Richard Smith, Marci Slagle, Bruce Smith, Eric Van Skyock, Joh Sparzak, Cynthia Spurdle, Traci Stadler, Trey Turley, Paul Usztok, Carl Villella, Lou Wianecki, Chris Walker, Donald Wampler, Richard Weiner, Scott Wheeler, Neil Whitman, Judith Williams, Marybeth Wood, Stacy Woods, Ben Yandell , Michael Zarrillo and YOU !
Sincerely,
Alison Pryor, Alison@eael.org
Eastern Association of Equipment Lessor
--------------------------------------------------------------

Top Stories--September 3-September 7
Here are the top ten stories most "opened" by readers last week:
(1) Bill Waddell resigns from Marlin Leasing
http://www.leasingnews.org/archives/September%202007/09-05-07.htm#marlin
(2) Number One Rumor
http://www.leasingnews.org/archives/September%202007/09-07-07.htm#rumor
(3) No word from Marlin Leasing
http://www.leasingnews.org/archives/September%202007/09-07-07.htm#marlin
(4) Leasing 102 by Mr. Terry Winders, CLP
Qualifying Your Business
http://www.leasingnews.org/archives/September%202007/09-03-07.htm#102
(5) Part II
Archives, September 5, 2001- Part II
Charlie Lester: AmX and Private Label Programs
http://www.leasingnews.org/archives/September%202007/09-05-07.htm#arch
(6) Part III
Archives, August 6, 2001---
Private Label Recourse Broker
http://www.leasingnews.org/archives/September%202007/09-07-07.htm#arch
(7) Part I
Louis Schneider Interview Corrections
Charlie Lester on "Private label program at Sierra Cities"
Archives, September 4, 2001
http://www.leasingnews.org/archives/September%202007/09-03-07.htm#correct
(8) Sales makes it Happen---Gerry Egan: Video
The Treasure on Top…And how to find more of it
http://www.leasingnews.org/archives/September%202007/09-05-07.htm#sales
(9) Cartoon—Golfing
http://www.leasingnews.org/archives/September%202007/09-03-07.htm#toon
(10) We catch 'em!
http://www.leasingnews.org/archives/September%202007/09-07-07.htm#catch
--------------------------------------------------------------

Leasing Industry Help Wanted
Business Developement Specialist

Business Development Specialist
(2 Positions)
Clearwater , Florida
Two years sales exp. 1-2 years leasing exp. For more info, please click here. Please email text resume to
h-r@ccclease.com .
No attachments please.
Founded in 1978, Commonwealth Capital Corp. has been helping lessors grow their equipment-leasing business. We offer true operating leases for in-demand information technology and medical equipment.
Credit Officer

Credit Officer
Mentor, Ohio
Small firm, 125 deals a month, help us grow, place leases, secure approvals. E-mail us to MattWelly@1acg.com or give us a call to
(800) 830-0084 ext. 203.
ACG Equipment Finance is a full service specialty finance and leasing company with an eye fixed firmly on the future.

EFD Credit Officer


EFD Credit Officer III
Walnut Creek, CA
You will underwrite equipment finance and lease transactions primarily using credit scoring systems. Requires 5 years lending experience including underwriting.
CLICK HERE for a detailed description and resume submission info.

Visit www.bankofthewest.com, for more information. Bank of the West and its subsidiaries are equal opportunity/affirmative action employers.


Relationship Manager

Relationship Manager
Minneapolis, MN
Primary contact for brokers/lessors. Coordinates development and execution of programs, represents Company at trade association conferences, implements strategy to best serve the brokers/lessor marketplace. Requires 4 year degree or equivalent industry experience.
To apply e-mail resumes attention of Brad Peterson bpeterson@predictifund.com and careers@advanceme.com. Background Checks are required. EOE
Predictifund, a subsidiary of Capital Access Network, Inc. (CAN) providing equipment financing and working capital options to brokers.

----------------------------------------------------------------

Leasing 102
by Mr. Terry Winders, CLP
Uneven Lease Payments
There has been a lot of misinformation on the question of uneven lease payments. I am asked all of the time what is allowed for accounting and what is required for tax (true) leases. The answer is simple if you understand the concern behind the rule makers thoughts and how they have provided us guidelines in the GAAP accounting rules and the Revenue Rulings issued by the IRS. Both rules are governed by an attempt to keep revenue and expense in the correct year. Any attempt to push revenue into the future and accelerate expense into the present is considered improper and will not be allowed. However each rule allows for an irregular expense or lease payment to be acceptable if business reasons justify the lease structure.
If the use of the equipment is constant but the lease payment is deferred and the total lease payments are over $250,000 then you must take the income in the current period irrespective of having received the cash. Most planning for rent deferral under code section 467 has focused on back-end-loading of allocated rent. A lease that calls for any increases in lease payments, scheduled, contingent or potential…constitutes a section 467 rental agreement. Further, such a lease can be characterized as a "disqualified leaseback or a long-term agreement," with the parties required to account for the lease payments on an accelerated, "constant rental" basis, if a principle purpose for providing the increased rents is tax avoidance. On the other hand, if it can be documented that there will be an increase in the equipments "use" in the future, then lease payments can be higher in the future and the lease payment expense for the lessee will follow the payment requirement.
The long term nature of a lease combined with a lease structure that pushes lease payments into the future with come under the watchful eye of the IRS. Short term leases at five years or shorter that create a lease structure that is created because of the irregular use of the equipment continues to be acceptable. That means increasing payments must follow an increase in the equipments use. Leases that are subject to hour meters or other standards that tie the payments to the "use" will never be questioned. If you plan to start with higher lease payments that decrease commensurate with an increase in maintenance costs this also would be looked at as tied to equipment use. A first lease payment deferral of 90 days is also acceptable but any additional time will be looked at as an attempt at tax avoidance.
The old 90-110% test provided by Revenue Procedure 75-21 that provided some comfort to leases that the use of the equipment by the lessee is constant but their revenue stream is irregular. The lease payments through-out the lease term can not vary more than 10% from the average year to year. However, once again there has to be some documentation to prove that it is the irregular nature of the lessee's revenue stream that prompts the structure.
One of the best examples I can give for an irregular lease structure is a hotel that prefers there lease payments to follow there occupancy percentages month to month. This would create twelve different lease payments per year but each full year of payments would be equal. Each years business may be up or down but March's occupancy against Aprils occupancy will remain fairly constant each year. Thus this is an acceptable irregular payment.
It appears that all the income tax attention is on the structures that push lease payments into the future and not the structures that places higher payments in the present. Many lessee's prefer to have higher payments in the present and lower in the future when equipment maintenance becomes a drag. This structure would increase the tax burden on the lessor while giving the lessee higher lease payments to expense.
Irregular lease payments can also be expensed, as paid, when the lease qualifies's as an operating lease for GAAP. Many lessees' request operating lease classification to expense lease payments, that are tied to the equipment's use, than those who are looking for off-balance sheet treatment. Controlling when and how the expense hits the income statement is one of the leading reasons for companies to lease today.
Mr. Terry Winders, CLP, has been a teacher, consultant, expert witness for the leasing industry for thirty years and can be reached at
leaseconsulting@msn.com or 502-327-8666.
He invites your questions and queries.
Previous #102 Columns:
http://www.leasingnews.org/Conscious-Top%20Stories/Leasing_102/Index.htm
----------------------------------------------------------------

Cartoon---Lease executives checking in
----------------------------------------------------------------

I Should Tell You This
A poem by Barry Marks, well-known in the equipment leasing
and finance community as an attorney, former president of the Alabama State Poetry Society.
It is to his wife Allison, who just had their child, Noah:
On the morning after the night
I fell in love with you. I woke
and thought I heard an owl,
the first since I moved in-town,
since the electrical fire
claimed my house
and the other fire claimed my marriage.
Perhaps he was just trying to panic
some mouse or squirrel form its hiding place,
to bring it into the surrendering dark,
claim its life and bar it away form itself.
Perhaps he was calling to a mate
real, imagined or departed.
Most likely, he was chanting his own name,
in the joy and fullness of his being,
singing his name against the sun,
who was blazing its name
against the moon, who
retreating gracefully,
was whispering its name against the hours.
And I thought
This is how we love-
we find something so beautiful
it astonishes us.
We grasps it and clutch it so tightly as
to cleave it to use and hope
it doe snot break.
we press against it our lives,
our joys, our ugliness,
the heat and talons and small graces,
the appetites and sorrows that
we know of ourselves. we push
and pray that ideas not let us go.
---Allison 2/14/03
This is from the Alabama State Poetry Society "This Is Nothing Oppressive As a Good Man" –
A Collection of Poetry by Barry S. Marks
www.newdawnunlimited.com
--------------------------------------------------------------

News Briefs----
Asian Stocks Tumble
http://www.nytimes.com/reuters/business/business-markets-global.html?_r=1&oref=slogin
---------------------------------------------------------------


Credit Officer
Mentor, Ohio
Small firm, 125 deals a month, help us grow, place leases, secure approvals. E-mail us to MattWelly@1acg.com or give us a call to
(800) 830-0084 ext. 203.
ACG Equipment Finance is a full service specialty finance and leasing company with an eye fixed firmly on the future.

Sports Briefs----
Alexander, Hasselbeck, big hits lead Seahawks past Bucs, 20-6
http://seattletimes.nwsource.com/html/seahawks/2003876833_webhawks09.html
Vikings overwhelm Vick-less Falcons, 24-3
http://www.ajc.com/sports/content/sports/falcons/stories/2007/09/09/falcons_0908.html
Raiders take control, lose it, lose game to Lions
http://www.sfgate.com/cgi-bin/article.cgi?f=/c/a/2007/09/09/SPVPS1TQM.DTL
L.T., Gates lead Chargers past Bears 14-3 in sloppy season opener
http://www.signonsandiego.com/sports/chargers/20070909-1636-fbn-bears-chargers.html
Cowboys open Phillips era with win
http://www.dallasnews.com/sharedcontent/dws/dn/latestnews/stories/
091007dnspocowlede.34f0d06.html
----------------------------------------------------------------


"Gimme that Wine"
Napa off the map
http://www.sfgate.com/cgi-bin/article.cgi?f=/c/a/2007/09/07/WI1ORROF3.DTL
Sonoma Valley Harvest Wine Auction reaps a record $1.3 million
http://www.sfgate.com/cgi-bin/article.cgi?f=/c/a/2007/09/07/WI52RVDAF.DTL
Climate change effects on wine
http://www.napavalleyregister.com/articles/2007/09/07/columnists/dan_berger/
doc46e0ce185472d743583216.txt
Robert Mondavi survives the worst of times
http://www.sanmarcosrecord.com/features/local_story_248102444.html
High temperatures, high quality in 2007 harvest Napa
http://www.sthelenastar.com/articles/2007/09/06/features/food_and_wine/
doc46df7e95a89fc115854996.txt
A Chat with the Founding Mother of Long Island Wine
http://www.hamptons.com/detail.ihtml?id=1853&apid=4081&sid=5&cid=
101&hm=0&iv=0&townflag=
Wine Prices by vintage
http://www.winezap.com
http://www.wine-searcher.com/
US/International Wine Events
http://www.localwineevents.com/
Winery Atlas
http://www.carterhouse.com/atlas
Leasing News Wine & Spirits Page
http://two.leasingnews.org/Recommendations/wnensprts.htm
The London International Vintners Exchange (Liv-ex) is an electronic exchange for fine wine.
http://www.liv-ex.com/
----------------------------------------------------------------

Calendar Events This Day
Belize: Saint George's Caye Day
Public holiday celebrated in honor of the battle between the European Bayman Settlers and the Spaniards for the territory of Belize.
https://www.cia.gov/library/publications/the-world-factbook/geos/bh.html
National Boss/ Employee Exchange Day
To help bosses and employees appreciate each other by sharing each other's point of view.
Sewing Machine Day
http://holidayinsights.com/moreholidays/June/sewingmachineday.htm
Swap Ideas Day
To encourage people to explore ways in which their ideas can be put to work for the benefit of humanity and to encourage development of incentives that will encourage use of creative imagination.
http://holidayinsights.com/moreholidays/September/swapideasday.htm
Saint feast Days
http://www.catholic.org/saints/f_day/sep.php
----------------------------------------------------------------

The official state gem of Washington is petrified wood.
http://www1.leg.wa.gov/Legislature/StateSymbols/
----------------------------------------------------------------

Today's Top Event in History
1913-the Lincoln Highway, a 3,300 mile highway stretching from New York City to San Francisco, CA was opened, becoming the first coast-to-coast paved road. It was originally proposed by Carl Graham Fisher. The highway traversed 13 states—New York, New Jersey, Pennsylvania, Ohio, Indiana, Illinois, Iowa, Nebraska, Colorado, Wyoming, Utah, Nevada, and California ---and cost about $10 million. The first complete coast-to-coast run over the official route was made by Neil Patterson.
[headlines]
----------------------------------------------------------------

This Day in American History
1565-Billiards were played in St. Augustine, Florida, brought to America by the Spaniards who were the first to settle the area.
1608 - English adventurer John Smith is elected council president of Jamestown, Virginia--the first permanent English settlement in North America.
1718 -The Collegiate School at New Haven, CT, changed its name to Yale. (Congregationalists, unhappy with an increasing religious liberalism at Harvard, had founded Yale, the third oldest college in America, in 1701.)
1776-George Washington asks for a spy volunteer ;Nathan Hale volunteers.
http://www.odci.gov/hale.html
http://www.findagrave.com/cgi-bin/fg.cgi?page=grandGRid=2306
http://www.seanet.com/Users/pamur/nhale.html
1794- Blount College' the first nondenominational church was charted at Knoxville, TN ( now the University of Tennessee). The charger provided that the college " take effectual care that students of all denominations may and shall be admitted to the equal advantages of a liberal education and to the emoluments and honors of the college, so that they shall receive a like, fair, generous, and equal treatment during their residence therein." The first president was Samuel Carrick.
1813-The American naval officer Oliver Hazard Perry left Erie, PA, with a fleet of nine ships and encountered a squadron of six British warships off Put-in-Bay, Ohio, today, which history calls " The Battle of Lake Erie." Perry's attack was hampered by his short-range guns, and his ship was battered to a hulk with only a handful of capable men left. He left his flagship Lawrence and renewed the fight from a sister ship, the Niagra, and had the satisfaction of seeing the British strike their colors. He returned to the Lawrence to accept the British surrender, then sent to Gen. William Henry Harrison, commander in the west, the victory dispatch containing the words, " We have met the enemy and they are ours." The Americans gained control of Lake Erie, and the British were obliged to withdraw from Detroit, further strengthening the U.S. position in the Great Lakes.
1820-Missouri entered the Union under the Missouri Compromise of 1820, admitting Missouri as a slave state while admitting Maine as a free state, and prohibiting slavery in Louisiana Territory north of the parallel 36º 30', Missouri's southern border.
http://memory.loc.gov/ammem/today/aug10.html
1846 -- Following the failure of all Mormons to leave Nauvoo, Illinois in May as agreed to after the assassination of Joseph Smith and his brother in Carthage, Illinois two years ago, a thousand anti-Mormon "Regulators" led by Colonel Thomas Brockman order the first assault on the remaining Mormons at Nauvoo. Regulator cannon fire drives Mormon families from their homes towards the Mississippi River.
1848-Gold dust price set at $16 per ounce; San Francisco citizens demanded that the United States open a branch mint in San Francisco.
1852- Birthday of Alice Brown Davis was a leader and for a short time the chief of the Seminole Indians. She married a white man who deserted her and their 11 children when the youngest was three. They had operated a trading post for the Seminoles in Oklahoma where ABD's family had settled after the Civil War. Most of the children became prominent community and government leaders. She reportedly became an amazing symbol of strength among her people who resided near the Cherokee in Oklahoma. She even went with a group as an interpreter to seek land in Mexico. Her people's self-government was effectively abolished when the State of Oklahoma set up counties that submerged the Indian population with white voters. Because the U.S. government needed a chief's signature for a piece of Florida property, President Warren G. Harding appointed her chief of the Seminoles. She had previously visited the "lost" group of Seminole who had hidden in the Florida Everglades to escape the forced migration that became the Trail of Tears and established a dialogue between the two groups. Instead of signing, ABD demanded reparations and she was summarily removed and a U.S. government illegally signed the deed. The Seminoles, under her guidance took the matter to court and finally won a settlement in 1946, 11 years after Davis' death.
http://www.seminolenation-indianterritory.org/alice_brown_davis.htm
1857- -- US: Mountain Meadows Massacre. Mormons offer to escort a Gentile train passing through Utah to safety from the Indians, then line up all the adult males in single file with a Mormon guide on each side, and, at a prearranged signal, massacre them all in cold blood. Mormon Militia, disguised as Indians and the real Indians, moved in on the women and older children, shooting, clubbing and tomahawking them to death.
http://members.aol.com/tnf49/mm.html
http://www.xmission.com/~country/reason/lee_mm.htm
1862-Rabbi Jacob Frankel of Philadelphia, PA became the first Jewish Army chaplain, four months after Congress amended its law of 1861 requiring chaplains to be Christians. Frankel served from 1863 through 1865 at the United States Hospital in Philadelphia.
1877- Katherine Sophie Dreier, U.S. painter and modern art museum founder. Instead of focusing on her considerable artistic talent, KSD turned most of her energies towards gaining acceptance in the United States for modern art. Independently wealthy, she - along with artist Marcel Duchamp - established Soci,t, Anonyme in 1920, New York City's first museum of modern art. She published material and held lectures and the like to encourage acceptance of the new art forms. When the Museum of Modern Art opened in 1928, it eclipsed her museum and she later donated the collection to Yale University. Her sisters were Mary Elizabeth Dreier and Margaret Dreier Robins, both active in art and in social concerns. All three were active in the women's suffrage and rights movements.
http://www.variant.ndtilda.co.uk/14texts/William_Clark.html
http://etrc.lib.umn.edu/travbio.htm#dreier
http://askart.com/artist/D/katherine_sophie_dreier.asp
http://www.brickhaus.com/amoore/magazine/Davis.html
1884-Mississippi African-American Congressman John R. Lynch was temporary chairman of the Republican National Convention, providing over the meeting for a short period.
http://blackhistory.eb.com/micro/362/20.html
http://www.duboislc.org/BlackPerspective/BlackPerspectivePart9.html
http://www.goantiques.com/texis,john_lynch_autograph,3d09410a0.html
1909- Dr. Judith Kaplan Eisenstein birthday: U.S. author, musicologist, and composer. In 1922 Dr. Eisenstein was the first woman to have a bat mitzvah.
"No thunder sounded," she said in 1992, recalling the ceremony. "No lightning struck." Allowing women the rite that had long marked the passage of Jewish males into religious adulthood proved to be the first of many changes broadening the role of women in Judaism. The changes now included their ordination as rabbis. She was the oldest daughter of Rabbi Mordecai Kaplan, the founder of the Reconstructionist branch of Judaism. Today the bat mitzvah ceremony (bar mitzvah is for boys) is an established practice within the Conservative, Reform and Reconstructionist branches of Judaism, and parallel celebrations are common in some quarters of Orthodox Judaism as well. From 1929 to 1954, Dr. Eisenstein taught music education and the history of Jewish music at Jewish Theological Seminary's Teacher's Institute, now known as the Albert A. List College of Jewish Studies in New York City. While there she published a Jewish songbook for children, Gateway to Jewish Song, which was followed by other books of Jewish music and musical history for young people. From 1942 to 1974, she wrote seven cantatas on Jewish themes, among them is the frequently performed, What Is Torah, which she wrote with her husband, Rabbi Ira Eisenstein. In 1959, at the age of 50, Dr. Eisenstein, who had earned a Master's degree in music education at Columbia University's Teachers College, began work for her Ph.D. at the School of Sacred Music of Hebrew Union college-Jewish Institute of Religion in New York. After receiving her degree, she taught there from 1966 to 1979, and also taught at the Reconstructionist Rabbinical College in Philadelphia.
ceremonies, like bar mitzvahs, were often overshadowed by lavish parties.
"Bat mitzvah began not just as a statement of feminism," she said, "but as a statement of dedication to something larger than oneself."
http://www.rrc.edu/journal/recon62_1/eisenstein3.htm
1910-Great Idaho Fire destroys 3 million acres of timber
http://www.forestsoils.org/esc110/2001Spring/projects%20010501/028/Idaho.html
http://www.usatoday.com/weather/news/2000/wwsternfire823.htm
http://abcnews.go.com/sections/us/DailyNews/fires000820.html
http://www.nifc.gov/stats/historicalstats.html
1910 Composer/Band Leader/Inventer Raymond Scott Birthday
http://www.raymondscott.com/
1913-the Lincoln Highway, a 3,300 mile highway stretching from New York City to San Francisco, CA was opened, becoming the first coast-to-coast paved road. It was originally proposed by Carl Graham Fisher. The highway traversed 13 states—New York, New Jersey, Pennsylvania, Ohio, Indiana, Illinois, Iowa, Nebraska, Colorado, Wyoming, Utah, Nevada, and California ---and cost about $10 million. The first complete coast-to-coast run over the official route was made by Neil Patterson.
1919 - A hurricane struck the Florida Keys drowning more than 500 persons.
1924 -Leopold and Loeb found guilty of murder
http://www.suba.com/~scottn/explore/scrapbks/leo_loeb/ll_txt14.htm
http://www.suba.com/~scottn/explore/scrapbks/leo_loeb/ll_txt16.htm
http://www.spartacus.schoolnet.co.uk/USAleopold.htm
http://www.jurist.law.pitt.edu/trials5.htm
http://www.leopoldandloeb.com/
http://crimelibrary.com/loeb/loeb/loebmain.htm
http://store.aetv.com/html/catalog/vp01.jhtml
http://douglass.speech.nwu.edu/darr_b17.htm
http://www.suba.com/~scottn/explore/scrapbks/leo_loeb/ll_txt11.htm
http://www.law.umkc.edu/faculty/projects/ftrials/leoploeb/LEO_PHO2.HTM
1929-Birthday of golfer Arnold Palmer, Latrobe, PA.
1934-birthday of Roger Eugene Maris, Hibbin, MN. In 1961, Maris broke one of baseball's sacred records, hitting 61 home runs to surpass the mark of 60 set by Babe Ruth in 1927. He won the American League MVP award in 1960 and in 1961 and finished his career with the St. Louis Cardinals. He died at Houston, TX, Dec 14, 1985.
1939-Charlie Barnet records " The Duke's Idea." (Bluebird 10453)
1941-Woody Herman records "Blues in the Night" 1950 - Eddie Cantor moved from radio to TV, as he hosted the "Colgate Comedy Hour" on NBC.
1945-Birthday of Jose Feliciano, singer, musician "Light My Fire, " Hi-Heel Sneakers) born Lares, Puerto Rico.
1950 - Aerosmith guitarist Joe Perry is born in Boston.
1951 - Florence Chadwick of San Diego, CA, became the first American woman to swim the English Channel from both coasts.
1952---Top Hits
Auf Wiedersehn, Sweetheart - Vera Lynn
Walkin' My Baby Back Home - Johnnie Ray
Wish You Were Here - Eddie Fisher
Jambalaya (On the Bayou) - Hank Williams
1954- Swanson sells its first "TV dinner," turkey and gravy. Chicken came a few years later; remember no microwave in the early days.1962 Swanson stopped calling them TV dinners.
http://www.naplesnews.com/today/business/d248291a.htm
http://www.foodreference.com/html/arttvdinners.html
1954"Gunsmoke" premiered on TV. "Gunsmoke" was TV's longest-running western, moving from radio to TV. John Wayne turned down the roll of Marshall Dillon. James Whitmore was then chosen, but he declined, recommending his neighbor James Arness ( Whitmore lived across the street from us and Arness a few blocks away---he drove my brother and I to high school for several years in his station wagon on his way to work ). Other regulars included Amanda Blake as Kitty Russell, saloon-owner, Dennis Weaver as Chester B. Goode, Dillon's deputy and Milburn Stone as Doc Adams. In 1962 a fifth character was added---the "rugged male." Burt Reynolds played Quint Asper, followed by Roger Eweing as Thad Greenwood, and Buck Taylor as Newly O'Brien. In 1964 Ken Curtis was added as funnyman Festus Haggen, the new deputy. "Gunsmoke" was incredibly popular, both as a half-hour and hour-long show, as the number-one rated series for four seasons , and top ten hit for six seasons. The last telecast was September 1, 1975.
1955 - Bert Parks began a 25-year career as host of the "Miss America Pageant" on NBC. The show became a TV tradition as Parks sang to the newly-crowned beauty queen, "There She is ... Miss America". The song was composed by Bernie Wayne and was sung for the first time on this day. Sharon Kay Ritchie was the first Miss America to be honored with the song. When she married singer Don Cherry ("Band of Gold"), "There She Is" was part of the wedding ceremony.
1955--Chuck Berry's "Maybellene" peaks at #5 on the pop chart.
1956-Record stores are swamped with requests for Elvis Presley's "Love Me Tender." The song, which is the title track of his next movie, has not been released.
1960 - Hurricane Donna struck the Florida Keys, with winds gusting to 180 mph and a thirteen foot storm surge. The hurricane then moved north along the eastern coast of Florida and inundated Naples before moving out to sea. Hurricane Donna claimed fifty lives, injured 1800 others, and caused more than 300 million dollars damage. The Marathon/Tavernier area was almost completely destroyed, and in the Citrus Belt, most of the avocado crop was blown from the trees. Hurricane Donna wreaked havoc from Florida to Maine, with wind gusts to 100 mph along much of the coast. Hurricane Donna produced wind gusts to 121 mph at Charleston SC on the 11th, and wind gusts to 138 mph at Blue Hill Observatory MA on the 12th. The hurricane finally died over Maine two days later, producing more than five inches of rain over the state.
1960---Top Hits
It's Now or Never - Elvis Presley
The Twist - Chubby Checker
Volare - Bobby Rydell
Alabam - Cowboy Copas
1961 - Mickey Mantle tied a major-league baseball record for home runs by hammering his 400th career round-tripper.
1963-Twenty black students entered public schools in Alabama.
President John F. Kennedy federalizes Alabama's National Guard to prevent Governor George C. Wallace from using guardsmen to stop public-school desegregation.
http://www.stanford.edu/~tommyz/1960's/Birmingham.htm
1964 - Rod Stewart recorded his first tune, titled "Good Morning Little Schoolgirl", for Decca. It was not one of his more successful recordings.
1965-Hurricane Betsy slammed Louisiana with wind gusting to 130 mph at Houma. There were 58 deaths and over 17,500 injured. The storm surge and flooding from torrential rains made Betsy the first billion dollar hurricane was losses exceeding $1.4 billion
1966-"Star Trek" premieres on TV. The first of 79 episodes of the TV series 'Star Trek" was aired on the NBC network. Although the science fiction show set in the future only lasted a few seasons, it has remained enor­mously popular through syndication reruns. It has been given new life through six motion pictures, a cartoon TV series and the very popular TV series "Star Trek: The Next Generation" and "Star Trek: Deep Space Nine." It has consistently ranked among the biggest titles in the motion picture, television, home video and licensing divisions of Paramount Pictures.
1966-"Tarzan" premieres on TV. This hour adventure series was based on Edgar Rice Burroughs' character, who appeared for the first time on TV. Tarzan, an English lord who preferred the jungle, was played by Ron Ely. Manuel Padilla, Jr. was Jai, a jungle orphan, Alan Caillou was Jason Flood, Jai's tutor and Rockne Tarkington was Rao, a veterinarian. There was no Jane.
1966- Beatles' "Revolver," album goes #1 and stays #1 for 6 weeks.
1966- "That Girl" premiered and it was a half-hour sitcom starring Marlo Thomas as Ann Marie, an independent aspiring actress in New York City. Ted Bessell also starred as her boyfriend Don Hollinger. They were finally engaged in 1970. Also featured were Lew Parker, Rosemary De Camp and Bonnie Scott. Well-known per­formers who appeared on the show include Dabney Coleman, George Carlin and Bernie Kopell.
1966-" The Road Runner Show" premiered on TV. Meep! Meep! The Road Runner, a clever bird who always outwitted Wile E. Coyote and his Acme schemes, had his own cartoon series for three seasons. Other times, this character was on a show with Bugs Bunny called " The Bugs Bunny/Road Runner Hour."
1966- The Monkees' "The Last Train To Clarksville" is released.
1966-Wilson Pickett's "Land of 1000 Dances" peaks at #6 on the chart while The Troggs' "With A Girl Like You" peaks at #29 on the chart.
1967-"Gentle Ben" premiere on TV. This show was about the adventures of a boy, Mark Wedloe (Clint Howard) and his pet bear, Ben. Also featured were Dennis Weaver as his father, Tom, a game warden. Beth Brickell as his mother Ellen, Jack Worley as Tom's friend Spencer and Angelo Rutherford as his friend Willie. It was filmed on location in Florida.
1968---Top Hits
People Got to Be Free - The Rascals
Born to Be Wild - Steppenwolf
Light My Fire - Jose Feliciano
Mama Tried - Merle Haggard
1971- At Metropolitan Stadium in Minneapolis, Harmon Killebrew becomes the tenth player to join the 500 home run club as hits the historic homer in the first inning off Mike Cuellar. Later in the game the 36-year old first baseman connects for #501, but 'Killer's' two round-trippers are to no avail as the Twins lose to the Orioles in 10 innings, 4-3.
1972 - Muhammad Ali defeated Ken Norton in a heavyweight boxing match and avenged a loss to Norton the previous March.
1972-The United States lost its first basketball game in Olympic history, snapping a streak going back to 1935, when the Soviet Union won the gold medal game at the Munich Summer Games, 51-50. The game was quite controversial. After the clock expired with the US ahead, International Amateur Basketball Federation officials intervened and required the referees to replay the last three seconds. This time, the Soviets scored to eke out the victory. US officials protest in vain. The American team refused to accept the silver medal.
1973 - No. 1 Billboard Pop Hit: ``Delta Dawn,'' Helen Reddy. Reddy is the fifth female vocalist to record the song.
1974 - Lou Brock of the St. Louis Cardinals broke Maury Wills' 1962 major-league record for stolen bases in a season. 'Lightning' Lou stole his 105th base on his way to a career total of 938 stolen bases.
1976---Top Hits
You Should Be Dancing - Bee Gees
You'll Never Find Another Love like Mine - Lou Rawls
Let 'Em In - Wings
(I'm A) Stand by My Woman Man - Ronnie Milsap
1980-The Rolling Stones release "She's So Cold."
1983-Jackson Browne's "Lawyers in Love" peaks at #13 on the singles chart while Peter Gabriel's "Solsbury Hill" peaks at #84.
1983-AC/DC's "Flick Of The Switch" LP enters the chart.
1984 - The Federal Communications Commission changed the rules. The FCC allowed broadcasters to own 12 AM and 12 FM radio stations. The previous limit was 7 of each.
1984---Top Hits
What's Love Got to Do with It - Tina Turner
Missing You - John Waite
She Bop - Cyndi Lauper
Tennessee Homesick Blues - Dolly Parton
1986- During Billy Martin Day at Yankee Stadium, the Bronx Bombers retire uniform #1 to honor their scrappy second baseman and four-time manager.
1986--Birthday of American Composer Jason Rudolf, Decatur, Illinois
1988-Steffi Graf wins US Open, 1st woman Grand Slam since Court (1970)
1988-Robert Palmer's "Simply Irresistible" peaks at #2 on the singles chart while Guns N' Roses' "Sweet Child O' Mine" hits #1 and Van Halen's "When It's Love" hits #5.
1989- After fifteen months of recovery from cancer surgery to his arm, Dave Dravecky pitches one-hit baseball for seven innings blanking the Reds to get the victory. The Giant bullpen holds on for a 4-3 win at Candlestick Park.
1989 - Light snow fell in Montana overnight, with three inches reported at Fairfield. Billings MT reported a record low of 33 degrees. Unseasonably warm weather prevailed in the northeastern U.S., with record highs of 86 degrees at Caribou ME and 90 degrees at Burlington VT.
1990 -19 year old Pete Sampras beats Andre Agassi to win the US Open
1990 -First time in NY Yankee history they are completely swept in a season series, Oakland A's beat them 12 games to 0
1990- Hard Rock Cafe opens in Las Vegas Nevada.
1993-"The X-Files" TV Premiere. "The Truth is Out There" was the mantra of FOX's scary and brainy sci-fi drama. Special FBI agents Fox Mulder ( David Duchovny) and Dana Scully ( Gillian Anderson) solved cases too weird for the Bureau and also uncovered a vast conspiracy 9nvovling aliens and human-alien hybrids. TV Guide named "The X-Files" one of the greatest TV shows of all time. A feature-length file was created as well. The series ended in 2002.
1995-Cyndi Lauper wins an Emmy for her guest appearance on "Mad About You.."
1997- In a 7-6 loss to the Giants, Cardinal Mark McGwire becomes only the second player in major league history to hit 50 home runs in consecutive seasons. Babe Ruth accomplished the feat twice in 1920-21 and 1927-28 seasons.
2002 --Sammy Sosa hits three home runs in consecutive at bats in the third, fourth and fifth innings tying a Cubs' record with nine RBIs established by Heinie Zimmerman in 1911. With his sixth career three-homer game performance, the Chicago right fielder also ties the major league record set by Johnny Mize and he also becomes only the fifth player in big league history to homer in three straight innings.
2003---Rafael Furcal becomes the 12th player to turn an unassisted triple play in big league history. With runners on Cardinals on first (Orlando Palmeiro) and second (Mike Matheny) in the fifth inning, the Braves shortstop makes a leaping catch of pitcher Woody Williams' liner steps on second base to double up Matheny before tagging out Palmeiro who is attempting to get back to first base.
--------------------------------------------------------------

Baseball Poem
IN'69
by Tim Peeler
Twelve and persistent
As the worst salesman
That ever stuck a toe in a door,
I began telling people at the church
That we were going to see the Braves.
Now the interstate to Atlanta was still
A long, strung-out thing back then,
But I told my buddy Coffey and the Hefners
And some of the men who stood out front
In ties and shirtsleeves,
Smoking by the wall before the service.
And soon it become known
That we were gong on an autumn Sunday,
With my frugal Dad, the dedicated minister,
Carefully picking a Lutheran church to attend-
More carefully than our field-level seats,
First base side, overweight Ken Johnson pitching
For the Cubs, the lanky Ron Reed for the Braves
In a bright afternoon of contrasts.
My head wheeled from side to side
In the round stadium, trying to take it
All in—the sheltered preacher's son,
A bit scared of all the beer drinkers,
Amazed at the wildness and color of it all,
The remarkable green open space of the field.
Then I turned away for a blink,
I missed the sudden pop of the ball as it left Aaron's bat,
Crashing in blue seats above
Chief Noc-A-Homa's tent.
I willed the trip, the game, the day,
Then blinked at a bright piece of history
In '69.
--- with the permission of the author, from his
book of baseball poetry:
"Waiting for Godot's First Pitch"
More Poems from Baseball
available from Amazon or direct from the publisher at: www.mcfarlandpub.com
--------------------------------------------------------------

SuDoku
The object is to insert the numbers in the boxes to satisfy only one condition: each row, column and 3x3 box must contain the digits 1 through 9 exactly once. What could be simpler?
http://leasingnews.org/Soduku/soduko-main.htm
--------------------------------------------------------------

Daily Puzzle
How to play:
http://www.setgame.com/set/puzzle_frame.htm
Refresh for current date:
http://www.setgame.com/set/puzzle_frame.htm
--------------------------------