EFD Credit Officer III
Walnut Creek, CA
You will underwrite equipment finance and lease transactions primarily using credit scoring systems. Requires 5 years lending experience including underwriting.
CLICK HERE for a detailed description and resume submission info.

Visit www.bankofthewest.com, for more information. Bank of the West and its subsidiaries are equal opportunity/affirmative action employers.


Wednesday, September 12, 2007
Headlines---
Bruce Lurie joins Leasing News Advisory Board
Classified Ads---Senior Management
Add Brian Cornell in not going to Latitude
Calling Wildwood "Ex" Employees
Construction Industry Suppliers Hit the Wall
Classified Ads—Help Wanted
Sales makes it Happen--by Doug Dawkins, CLP
"Has your vendor ever wondered…?"
Tuesday, September 18 UAEL L.A. Event
Seeking interview with Barry Drayer
NVLA So. CA. Meeting Los Angeles Sept. 25th
CFOs' Optimism Plummets to Six-Year Low
Kropschot enters Canadian M&A Advisory Market
Boeing reclaims large order lead over Airbus
Finance leasing unfamiliar to Vietnamese co's
News Briefs---
You May have Missed---
Sports Briefs---
"Gimme that Wine"
Calendar Events
Snapple Real Facts
Today's Top Event in History
This Day in American History
Baseball Poem
SuDoku
Daily Puzzle
######## surrounding the article denotes it is a "press release"
---------------------------------------------------------------------

Bruce Lurie joins Leasing News Advisory Board
We are proud to announce that Bruce Lurie, President of Douglas-Guardian Business Services, Houston, Texas, has joined the Leasing News Advisory Board.
During the last few years he has been a reader, contributing ideas and suggestions, as well as active in the finance and leasing industry.
He also is a corporate president, large employer, and brings this background, too.
From a geographic standpoint, we need a Southern Central located representative and Houston, Texas fits that.
He is also a great wine lover. I can tell you he knows his wine well.
Christopher "Kit" Menkin, publisher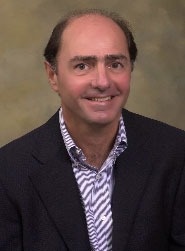 Bruce Lurie, President
Douglas-Guardian Services Corporation
14800 St. Mary's Lane, Suite 200
Houston, TX 77079
Telephone
281-531-0500/800-255-0552
Fax
281-531-1777/800-529-7530
blurie@douglasguardian.com
http://www.douglasguardian.com/
Since July 1995, he has been president of Douglas-Guardian Services Corporation, the original equipment inspection and collateral management firm established in 1932. Prior experience includes fifteen years with Brown and Root, Inc., a multi-billion dollar engineering and construction company. Primary areas of responsibility have included project development, project finance, sales, marketing, strategic planning and executive management. Extensive training in quality deployment and team building techniques. BS, Civil Engineering, BS Engineering Management, and MBA from Tulane University, New Orleans, LA.
Board affiliations: Douglas-Guardian; Raymond Professional Group; Prior Board Member of the United Association of Equipment Lessors (UAEL); and, Tulane Associates Board.
Leasing News

Chairman, Advisory Board

Bob Teichman, CLP
Teichman Financial Training, Sausalito, CA.

Advisory Board

Edward Castagna
Nassau Asset Management, Westbury, NY.
Steve Crane, CLP
Bank of the West, Walnut Creek, CA.
TriWest Financial
Phil Dushey
Global Financial Services, Manhattan, NY.
Steve Gabriel
San Jose, California
Ken Greene, Esq.
Larkspur, California
Shawn D. Halladay
The Alta Group, Salt Lake City, UT
Theresa M. Kabot, CLP
Kabot Commercial Leasing, Seattle, WA.
Robert S. Kieve
Empire Bradcasting, San Jose, CA.
Bruce Kropschot

Kropschot Financial Services, Vero Beach, FL.

Fred St. Laurent
SFBI Recruiters, Atlanta, GA.
Bruce Lurie
Douglas-Guardian Services Corporation
Andrew Lea, M.A.
McCue Systems, Inc. Burlingame, CA.
Allan Levine
Madison Capital, LLC., Owings Mills, MD
Armon L. Mills, CPA
San Diego Business Journal, San Diego, CA.
Dan Pulcrano

Metro Newspapers, San Jose, California

Steve Reid, CLP
Pacific Capital Bank, Santa Barbara, CA.
Ginny Young

Brava Capital, Orange, CA.

Publisher/Editor

Christopher "Kit" Menkin
--------------------------------------------------------------

Classified Ads---Senior Management
Atlanta, GA
Strong sales and leadership skills; demonstrated with sales training and sales performance. Lead team in both regional and national operations and developed marking programs.
Email: mll1946@comcast.net

Northern California
"Available soon" CLP - Director of Customer Finance for Fortune 500 manufacturer. Program development, credit, closing, sales training, portfolio mgt.
email: drdawkins@mac.com"
Philadelphia, PA
27 yrs. exp. sales, ops., credit, strategy, P&L mngmet. Most recently created & executed the biz plans for 2 highly successful Bank-owned small ticket leasing subsidiaries.
email: mccarthy2020@comcast.net
Syracuse, NY
Int. equip. leasing exec. 25 yrs global P&L sr. mngt., including corporate turnarounds, strategic planning, new biz dev., structure finance, contract neg., vendor leasing specialist.
Email: jimh356094@aol.com
To place a free "job wanted" ad here, please go to:
http://www.leasingnews.org/Classified/Jwanted/Jwanted-post.htm
For a full listing of all "job wanted" ads, please go to:
http://www.leasingnews.org/Classified/Jwanted/Jwanted.htm
--------------------------------------------------------------

Add Brian Cornell in not going to Latitude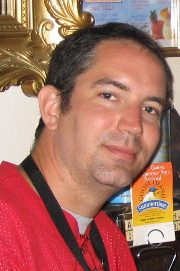 Brian Cornell
Former Director of Sales for Marlin, who migrated to Marlin from Advanta, Brian Cornell, now
heads his own firm:
"In response to your article....which addressed ex-Advanta employees, I am writing to give you an update on my situation. I am currently president of Bear Mountain Leasing, a leasing brokerage located in Northeastern Pennsylvania. I am a member of NAELB and work with several funding sources that cater to our small ticket equipment vendors. I wish everyone at Latitude Leasing the best of luck; I believe that there is plenty of business out there for everyone. The market was more saturated with leasing companies when I started in the business in 1994 than it is now. "
Brian Cornell
Bear Mountain Leasing
888-482-3851 phone
570-857-0244 fax
bcornell@bearmoutainleasing.com
Another person who won't be going to Latitude, but perhaps in a few years, is Alison Tincher:
"You can put me on the list as one of the veterans who left Marlin (but I was one of the first to leave due to the long commute). I was with Advanta and Shivers since 1988 – went to Marlin and was the first female at Marlin when we were on Haddonfield Rd in Cherry Hill – which was 1997. I was also one of top sales reps along with Fran. We had plenty of good memories during our Presidents Club parties!!! I stayed with Marlin and was working two days at home and 3 in the office (I commuted 85 miles ONE WAY for 5 years). Then I decided it was too stressful to do that commute the way these people drive in PA and NJ!! So, I resigned – on good terms with Shivers and the rest of the crew of course.
"I am now a stay at home Mom for the next few years until our son goes to pre-school. Guess we'll find out in a few years if I re-enter the leasing word."
Allison Tincher
atincher@comcast.net
Who else is Joining Latitude?
http://www.leasingnews.org/#who
--------------------------------------------------------------

Calling Wildwood "Ex" Employees
Leasing News has been attempting to find the ex-employees of Bob Baker's Wildwood Financial. Leasing News received several e-mails from readers looking to contact them for possible employment when Wildwood closed in late June of this year.
Now we have a contact to those seeking these people, and if you contacted us earlier, or would like to talk to them:
"I appreciate everyone's interest in the employees of Wildwood. I can be reached at the address below."
Regard,

Mona
Mona Janes
5081 Kingsley Road
North Port, Fl 34287
Office# 941-257-8394
Fax # 941-257-8419
Cell # 314-452-0585
monajanes48@hotmail.com
The Staff at Wildwood Financial Group, Ltd.
Mona Janes, CLP
Tracy Galibert
Donna Fite, CLP
Mary Ann Pompe
Tabitha Heinz
Kimberly Willen
http://www.leasingnews.org/archives/June%202007/06-22-07.htm#wild
--------------------------------------------------------------

Construction Industry Suppliers Hit the Wall
www.credittoday.com

Call it the Molinaro moment. It came early last month when Samuel L. Molinaro Jr., chief financial officer at Bear Stearns, told a meeting of investment analysts, called ironically to "sooth nerves," that he'd "been at this for 22 years, and this is about as bad as I have seen it in the fixed-income market." They rushed to sell everything, and credit panic swept through the markets.
"There are linkages you'd never expect," notes Richard Bookstaber, a former hedge fund manager and author of The Demon of Our Own Design: Markets, Hedge Funds and the Perils of Financial Innovation. "What matters is who owns what, who's under pressure to sell and what else they own. If you can't sell what you want to sell, you sell what you can sell."
Where all of this meets up with trade credit is with suppliers of the construction industry, particularly residential construction. With most corporations in other industries doing fine and awash in cash, they should have no trouble meeting suppliers' credit terms. But construction suppliers are hitting the wall.
"A year ago, builders had lots of cash resources," a construction industry supplier, who asked to remain anonymous, told us. "But now their cash resources are disappearing month by month." Most of his customers are still paying within his net 10 terms. Formerly he'd tolerate some of them stretching payments out to 45 or even 60 days, under special circumstances. But now he's leery about allowing that.
"The problem is that many of these companies, even the big ones, aren't being honest with themselves," he says. "Land values are dropping fast, but they're not reflecting that on their balance sheets. And they're delusional about their customers. One of our biggest accounts plans to put up 30,000 houses this year, but more than half of them are on spec. They have no assurance those will sell. Unless they're building under contract, I have no confidence they'll sell homes in this market."
Worse yet, this market, he believes, will continue into 2009 and beyond. "I think we're going to see Chapter 11 bankruptcies and probably even Chapter 7s."
reprinted from CreditToday, also available on line:
www.credittoday.com
To learn more about subscription, please go to:
http://www.credittoday.net/public/10.cfm
--------------------------------------------------------------

Leasing Industry Help Wanted
Business Developement Specialist

Business Development Specialist
(2 Positions)
Clearwater , Florida
Two years sales exp. 1-2 years leasing exp. For more info, please click here. Please email text resume to
h-r@ccclease.com .
No attachments please.
Founded in 1978, Commonwealth Capital Corp. has been helping lessors grow their equipment-leasing business. We offer true operating leases for in-demand information technology and medical equipment.
Credit Officer

Credit Officer
Mentor, Ohio
Small firm, 125 deals a month, help us grow, place leases, secure approvals. E-mail us to MattWelly@1acg.com or give us a call to
(800) 830-0084 ext. 203.
ACG Equipment Finance is a full service specialty finance and leasing company with an eye fixed firmly on the future.

EFD Credit Officer


EFD Credit Officer III
Walnut Creek, CA
You will underwrite equipment finance and lease transactions primarily using credit scoring systems. Requires 5 years lending experience including underwriting.
CLICK HERE for a detailed description and resume submission info.

Visit www.bankofthewest.com, for more information. Bank of the West and its subsidiaries are equal opportunity/affirmative action employers.


Relationship Manager

Relationship Manager
Minneapolis, MN
Primary contact for brokers/lessors. Coordinates development and execution of programs, represents Company at trade association conferences, implements strategy to best serve the brokers/lessor marketplace. Requires 4 year degree or equivalent industry experience.
To apply e-mail resumes attention of Brad Peterson bpeterson@predictifund.com and careers@advanceme.com. Background Checks are required. EOE
Predictifund, a subsidiary of Capital Access Network, Inc. (CAN) providing equipment financing and working capital options to brokers.

----------------------------------------------------------------

Sales Make it Happen
by Doug Dawkins, CLP
Has your vendor ever wondered…?
About 5 years ago, I got an opportunity to sit across the table from leasing companies myself. I took a job as the Director of Customer Finance for a Fortune 100 manufacturer in their medical equipment division. I inherited 4 existing lease programs. I discovered we were sharing credit risk in 3 of them, through various Ultimate Net Loss (UNL) pools. These programs were all several years old, and some desperately needed to be updated. I met with representatives for all our existing programs. I heard their stories, how the programs got started, how they morphed into their current state, and how they'd like to see them developed further. I reviewed the formal written program agreements, and realized that my predecessors hadn't fully understood the nature of a vendor leasing relationship. We were taking huge risk positions, and some of our lease partners were taking advantage of our naiveté. I discovered we had been buying back millions of dollars of leases that should have never been done.
In the 25 + years I have been involved in Equipment Leasing, I have made a lot of presentations to vendors and manufacturers. During these meetings, I would often wonder how my presentation was being received. I'd wonder if they'd understand the many points of differentiation I was making between how their lease business was currently being handled, and how I'd handle it for them. Did they fully appreciate how my company would be able to invoice their customers for "Cost per Copy" programs, compared to how it was being done with their current source? Did they care how the Asset Department at XYZ Leasing would treat their FMV customers at end of term, compared to how my Asset group does their business? When they hammered me for lower rates by taking a higher residual position, did they understand the effect it would have 36 months later on their trade-up business?
When they asked for 2 points on their deals, did they realize the effect it would have on the monthly payments their customer would be paying? How many deals would they lose because their local competitor offered a lower monthly payment for a similarly priced piece of equipment?
How many times had they heard a lease rep tell them that XYZ leasing could handle all their deals from $5 thousand to $5 million? How many times had they asked a question, and been told "No problem"?
If this vendor has an average ticket size of $35,000, and their current lessors's sweet spot is $150,000, did they understand how that might not be a good fit for them, or their customers?
From this viewpoint of being on the vendor's side of the table, I was able to reduce our risk, minimize the amount of leases we buy back, create some innovative new programs, and increase our lease attach rate. I have developed several lease sales training programs, including role plays, designed to help our sales reps get more familiar with the concept of "Leading with Leasing". We have kept, and improved, one of the four programs. And, we have added others, being careful to minimize our risk, while matching up our customers, and our transactions, with our leasing partners strengths.
Recently our parent company has undergone a major reorganization, and one of the many changes is the re-location of our group to Boulder , Colorado . I won't be moving to Boulder , so I have been helping to find my replacement. This has been an awkward process. It reminds me of when I was screening the boyfriends of my teenage daughters. No one seems quite good enough.
Once this process is completed, I'll be able to concentrate on finding my next opportunity. I'd really like to stay involved on the manufacturer side of the business. I think manufacturers, and large vendors, should consider hiring people with true leasing experience to run their internal leasing programs. Too often, someone from the Finance department, or Accounts Receivable department is the person chosen to manage the vendors leasing program. With so much at stake, I think a leasing professional should be brought in to handle this important function.
But, if an opportunity like this doesn't surface, I'd be very happy representing a quality lessor, again. And this time around, I'll have a much better feel for what the guy on the other side of the table is thinking.
Doug Dawkins CLP
707-580-1431 cell
Doug Dawkins is an old friend of Kit Menkin, who has survived many companies that were sold, merged, or closed down by the parent company. His story is unfortunately typical of our industry. He started his leasing career with Commonwealth Financial, in Oakland , in 1978. After changes there, he went to Equico Lessors, who also were bought out, so he moved to Litton Industries Credit Corp in early mid 80's. They consolidated, and he went to work in 1986 at Potomac Leasing, which soon became Dana Commercial Credit (Camelot). After this consolidation, he joined Orin Hall at Heritage, who eventually became part of Sierra Cities, then moved to Bell Atlantic TriCon, who decided to get out of the leasing business, as Doug also decided to do as he was tired of the musical chairs. But he missed the "action," so re-entered the leasing industry with Tokai Financial Services, then joined AT&T Capital (VP Sales west coast). That soon became Newcourt Financial, and then CIT. "CIT closed down our group, so I moved to HPSC, then to GE Capital, in the Sun Computer group. From GE/Sun, I came to Tyco Healthcare. I've been with Tyco for more than 4 years. I like it here. I think this is a very stable position and a great company to work for."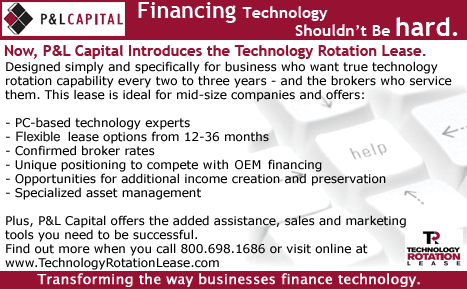 ----------------------------------------------------------------

UAEL Southern California Region Event

UAEL Southern California Region Event
Southern California Educational Event

Tuesday, September 18, 2007
12:30 PM - 4:00 PM

Promerica Bank
888 S. Figueroa St. #100
Los Angeles , CA 90017
Phone: 213-613-5000
Attendee Cost
$0.00 (Member Price)
$10.00 (Non-Member Price)
To register for the event go to the Event Section of the website.
Event Description
The Key to Building & Sustaining Wealth (1:00-1:30 PM)
Presented By: Maria Contreras-Sweet
Maria is Chairwoman of the Board for "Promerica Bank" and is a highly sought after speaker in areas of investment, finance, and the Latino market.

SBA Products – How SBA Can Be Used For Funding Needs (1:45-2:15 PM)
Presented By: Alberto G. Alvarado
Alberto works as the District Director of the United States Small Business Administration and oversees a SBA loan portfolio of $1.2 billion and is responsible for creation/retention for 86,297 jobs.

Panel Discussion–Secrets to Sales / Sales Mgmt. (2:30-3:30 PM)
This discussion presents multiple views of sales techniques from four different leasing companies. You won't want to miss this portion of the program!
* Parking will be validated at location.
Event Contact
Barbara Griffith
Southern California Leasing
714-573-9804
bgriffith@socalleasing.com
Mohammed Ahsan
Quail Capital Corp.
818-843-8686
mahsan@quailcap.com
Bette Kerhoulas, CLP
PACIFICA CAPITAL
(949) 727-3711
bettek@pacifica-capital.com

----------------------------------------------------------------

Seeking interview with Barry Drayer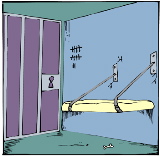 Barry Drayer, late of RW Professional, New York, is now at Cumberland Federal Correctional Institution in Maryland. His projected release date is 7/13/2017.
Long time colleague and friend, Leasing News emeritus advisor,
Charlie Lester, is seeking an interview to obtain Barry's side of the story---which no one has heard directly from Barry.
Report from Charlie Lester.
"I have sent Barry a letter and thus far no response. In the letter, I told Barry that he should tell his side of the story since ATT CAPITAL's failure to give private label sources accurate delinquency reports in 1993-94 were no good since Denrich was on the Sun computer platform and ATT CAPITAL was on the IBM platform and the systems would not talk to each other.
"ATT CAPITAL gave inaccurate reports in 1993-94 that cost private label sources millions including LPI Financial Services. One week, the private label sources would receive reports from one system that showed little delinquency and a week later, the private label sources would receive reports showing back backs were due from the other system.
"ATT CAPITAL was totally incompetent since they did not have a clue which system was giving the correct reports, but the private label sources were forking over millions for buy backs, but Barry was the only one with the guts to sue ATT CAPITAL."
Thanks, Charlie
The Full Story as we know it from court records
(note: Barry Drayer never took the stand, nor has told his side of the story in public.)
http://www.leasingnews.org/Conscious-Top%20Stories/Novergence_169.htm
----------------------------------------------------------------

NVLA Meeting Notice

Southern California Chapter
Tuesday September 25th 2007

Location: Los Angeles Airport Marriot Hotel
5855 W. Century Blvd.
Los Angeles, CA 90045

Guest Room Rates ($149 per night) - Courtesy Block
Reservations: (800) 228-9290
Cut-off date 9/18/07

Time: 6:00 PM

Speaker: Tarry Shebesta - NVLA President

RSVP: Required. Please email JDoerr@EndeavorFS.net

Cost: $65.00 - Open to Members and Non-Members

Payable to: NVLA c/o
Endeavor Financial Services
3187 Airway Ave. Building F
Costa Mesa, CA 92626
Ph#: (714) 556-3700

Program Topics

Roundtable 1 - Lease Brokers, The road to becoming a Lessor. Is it right for you? NVLA Independent Lessors are ready to answer your questions.

Roundtable 2 - Independent Lessors, Lease Marketing 2008, Find out what's working well for your peers and what could be working for you.

Over 300 invitations have been sent for this meeting. Reserve your spot early and bring a raffle prize.

Make a friend, make a deal!

----------------------------------------------------------------

CFOs' Optimism Plummets to Six-Year Low
Finance executives blame their more pessimistic attitudes on weak consumer demand, wage inflation, and problems in the credit market.

Sarah Johnson, www.CFO.com
CFOs' optimism about the U.S. economy has taken a nose-dive. In fact, it has sunk to the lowest level on record, according to the latest results of the quarterly Duke University/CFO Business Outlook Survey.
Nearly two-thirds of CFOs are feeling more pessimistic this quarter than they did three months ago, the survey of 580 U.S. finance executives says. Only 13.6 percent of the survey respondents reported feeling more optimistic than last quarter. Those numbers reflect a six-year nadir, the lowest level since the survey began in June 2001. "With pessimists greatly outnumbering optimists, the prospects for the U.S. economy are very poor, with a recession a distinct possibility," said John Graham, director of the survey and a finance professor at Duke's Fuqua School of Business.
advertisement. Those executives revealed why their expectations are so bleak: they expect slow growth in earnings, capital spending (3.2 percent over the next year), and acquisitions, and no growth at all in hiring. And they're worried about higher labor costs and weak consumer demand. "CFOs see a gathering storm that includes slashed advertising spending, slow tech spending, and the most lethargic employment picture in four years," says Campbell Harvey, another Duke professor.
Also causing worry are the recent repercussions from the so-called credit crunch. The problems in the credit markets rank among CFOs' top anxieties. Of the 29 percent who said they've been directly affected by the recent turmoil, more than half reported seeing a higher cost of credit and 33 percent say credit is becoming harder to come by. As a result, nearly one-third have cut back on their capital spending plans and 16 percent have reduced their hiring plans.
The credit problems have extended to another area as well — mergers and acquisitions. The majority of companies are blaming the recent downturn in M&A activity on the tight credit markets. More than 60 percent say M&A activity will slow down because of the higher cost of borrowing money.
To be sure, CFOs aren't in full agreement over whether there is a slowdown — while nearly three-fourths expect M&A activity to slow during the rest of the year, half believe that the downturn has already begun. Still, those numbers are in stark contrast to the data collected during the summer when 87 percent of the respondents predicted 2008 would be a strong year for deals.
CFOs' optimism about their own companies has also fallen. Barely 40 percent of CFOs said they feel more optimistic about their company's financial outlook this quarter, down from 49 percent in March.
To subscribe, please go here:
http://www.cfo.com/subscribe/
---------------------------------------------------------------
### Press Release ###########################

Kropschot Financial Services enters Canadian M&A Advisory Market
through Swandel and Associates
Bruce Kropschot announces that Kropschot Financial Services, the leading merger and acquisition advisory firm for equipment and vehicle leasing and financing companies in the U.S., has entered the Canadian M&A market through a new relationship under which Swandel and Associates will represent Kropschot Financial Services in Canada. Swandel and Associates founder and President Hugh Swandel will work jointly with Kropschot Financial Services President Bruce Kropschot and Executive Vice President Jim Billings to provide Canadian leasing and financing companies with the expertise that Kropschot Financial Services has developed while arranging the sale of over 150 equipment and vehicle leasing and financing businesses in the U.S., Europe and South America over the past 21 years.
Based in Winnipeg, Manitoba, Swandel and Associates is a leading consulting firm for equipment and vehicle leasing and financing businesses throughout Canada. The firm has represented many Canadian leasing companies in securing financing facilities, and it also provides leasing industry expertise in mergers and acquisitions, strategic planning, training and technology solutions. Prior to founding the firm, Hugh Swandel held a variety of senior positions during his 10 years with National Leasing Group, a leading Canadian small ticket leasing company. Mr. Swandel was awarded the Canadian leasing industry's highest honor in 2006, being named Member of the Year by the Canadian Finance & Leasing Association.
Bruce Kropschot stated, "I have had the pleasure of working with Hugh Swandel on several client projects, and I have the highest respect for his capabilities and knowledge of the Canadian leasing market. We need his expertise in order to provide the highest level of service to equipment and vehicle leasing and financing companies in Canada. There are many privately owned leasing companies in Canada whose owners would benefit from an active M&A market like the one that Kropschot Financial Services has helped maintain in the U.S."
Headquartered in Vero Beach, Florida, Kropschot Financial Services has affiliated offices in 34 countries through its membership in International Network of M&A Partners, an exclusive global partnership of 62 M&A advisory firms that is ranked as one of the top organizations internationally in the number of middle market acquisitions completed.
KROPSCHOT FINANCIAL SERVICES
70 Beachside Drive, #101
Vero Beach, FL 32963
(772) 228-9808
www.kropschot.com
bkropschot@kropschot.com
### Press Release ###########################
--------------------------------------------------------------

News Briefs----
Boeing reclaims large order lead over Airbus
http://seattletimes.nwsource.com/html/businesstechnology/2003879414_webboeing11.html
Finance leasing unfamiliar to Vietnamese companies
http://english.vietnamnet.vn/biz/2007/09/737901/
---------------------------------------------------------------


You May have Missed---
No bull: This Lamborghini at Frankfurt show costs $1.4M
http://www.usatoday.com/money/gallery/autoshows/flash.htm?gdrop1=
2007%20Frankfurt&gdrop2=&gdrop3=
---------------------------------------------------------------

Sports Briefs----
Report: Doctor says Everett has voluntary movement of arms, legs
http://sports.espn.go.com/nfl/news/story?id=3014742
Raiders, Russell agree to contract - $32 million guaranteed
http://www.sfgate.com/cgi-bin/article.cgi?f=/c/a/2007/09/11/SPO4S3G48.DTL&tsp=1
Browns send Frye to Seahawks; Anderson to start at QB
http://www.usatoday.com/sports/football/nfl/browns/2007-09-11-frye-traded_N.htm
----------------------------------------------------------------


"Gimme that Wine"
Buena Vista Winery turns 150
http://www.sonomanews.com/articles/2007/09/10/news/doc46e5de3ddc187681572507.txt
the Willamette Valley become unto itself for Pinot Noir
http://www.sfgate.com/cgi-bin/article.cgi?f=/c/a/2007/09/09/TREVRT6LH.DTL
September 23, Sunday, 4:00pm to 7:00pm Marin Art and Garden
Event/Wine Auction (support art and gardens in Marin, California)
http://www.maagc.org/pdf/2007magicsun.pdf
www.maagc.org
415-455-5260 Marin Art & Garden Center
30 Sir Francisco Drake Blvd, Ross, Ca. 94957
Wine Prices by vintage
http://www.winezap.com
http://www.wine-searcher.com/
US/International Wine Events
http://www.localwineevents.com/
Winery Atlas
http://www.carterhouse.com/atlas
Leasing News Wine & Spirits Page
http://two.leasingnews.org/Recommendations/wnensprts.htm
The London International Vintners Exchange (Liv-ex) is an electronic exchange for fine wine.
http://www.liv-ex.com/
----------------------------------------------------------------

Calendar Events This Day
Chocolate Milkshake Day
http://holidayinsights.com/moreholidays/September/chocolatemilkshake.htm
Defender's Day
Public holiday in Maryland. Annual reenactment of bombardment of Fort McHenry in 1914 that inspired Francis Scott Key to write the "Star-Spangled Banner."
Guinea-Bassau: National Holiday.
Amilcar Cabral's birthday.
https://www.cia.gov/library/publications/the-world-factbook/geos/pu.html
National Video Games Day
A day for kids who love video games to celebrate the fun they have playing them and to thank their parents for all the cartridges and quarters they have provided to indulge this enthusiasm.
http://holidayinsights.com/moreholidays/July/videogamesday.htm
Rosh Hashanah begins at Sundown
Two day holiday from September 13 to 14. Hebrew Calendar date:
Tishri 1-2, 5768. Rosh Hashanah
(literally "Head of the Year." is the beginning of ten days of repentance and spiritual renewal, that begins
on Sun Down September 12th
http://www.hebcal.com/holidays/rosh-hashana.html
http://www.hebcal.com/hebcal/?v=1;year=2007;month=9;nx=on;nh=on;vis=on;tag=hol.obs
Saint feast Days
http://www.catholic.org/saints/f_day/sep.php
----------------------------------------------------------------

There are over 61,000 pizzerias in the U.S.
This site says 61,269
http://www.santuccispizzeria.com/pizza_trivia.htm
This site has all the facts, and agrees 61,269
(The big three (according to 1996 sales) are Pizza Hut, Domino's Pizza, and Little Caesar's):
http://members.tripod.com/wenbwu/pizza.htm
The average American eats 23 pounds, or 46 slices, of pizza every year.
http://www.cbsnews.com/stories/2007/09/07/earlyshow/saturday/chef/
main3242502.shtml?source=RSS&attr=_3242502
----------------------------------------------------------------

Today's Top Event in History
1814- Battle of North Point fought near Baltimore during War of 1812 9,000 troops British troops land at North Point . They had taken Washington, DC, and wanted to also burn Baltimore, which they called "the nest of pirates". Fort McHenry stood in their way. Major General Robert Ross, riding ahead of his troops with his personal platoon, thinking this was a "walk in the park," rode right into General John Stricker, 3,200 men, was only two miles away with his six cannon in place across Long log Lane (North Point Road) waiting for the British, who unlike the Capital, knew they were coming and were prepared to fight. Shots were fired by both sides. Two Americans, Dan Wells and Henry McComas, were instantly killed. They are credited with shooting General Ross. He was 48 years old. (The spot where Ross was shot is marked today by a monument erected to honor Aquilla Randall as the first American killed in the battle. It's still there today, at Old North Point Road near Battle Grove Road.)
The death of General Ross was a devastating blow to the British. The also had lost their surprise. Although they outnumbered the Americans, the battle went against them and they retreated. After resting, they turned direction and ran into over 10,000 men and over 60 cannon behind well-made breastworks, ready and waiting to repel any attack. After two short rallies, they took to retreat again. The British were unable to take Fort McHenry
(Francis Scott Key wrote the "Star Spangled Banner.")
http://www.sos.state.md.us/sos/kids/html/defday.html
http://www.dundalkeagle.com/features/extras/history/battlemain.cfm
[headlines]
----------------------------------------------------------------

This Day in American History
1609 - Henry Hudson discovers Hudson River. Hudson sailed for the Dutch East India Company in search of the Northwest Passage, a water route linking the Atlantic and Pacific Oceans, when he sailed up the present-day Hudson River.
http://www.wikipedia.com/wiki/Hudson_Bay
http://www.schoonerman.com/halfmoon.htm
http://www.ianchadwick.com/hudson/hudtext1.html
http://www.ianchadwick.com/hudson/hudtext1.html
http://www.exploid.de/kks/tim/canada_history.html
1771--- Pioneer Methodist bishop Francis Asbury, 26, on his maiden voyage to America, wrote in his journal: 'Whither am I going? To the New World. What to do? To gain honor? No, if I know my own heart. To get money? No, I am going to live to God, and to bring others to do so.'
1776 -Nathan Hale leaves Harlem Heights Camp (127th St) in New York City for spy mission When Washington asked his troops who would volunteer to go into enemy camp, only one person stepped forward: Nathan Hale.
1777-The founding of the first Mission Santa Clara de Assis by Padre Thomas Peña, under the direction of Padre Junípero Serra. The first two were built too close to the Guadalupe River, which over flooded, the third was destroyed by an earthquake and the fourth site is now part of the University of Santa Clara. In 1851, during the height of the Gold Rush era, the Mission Santa Clara was given to the Jesuits who incorporated it into the University of Santa Clara. Rebuilt in 1779 and 1781, and restored after a flood in 1784, an earthquake in 1818, and a fire in 1926, the tower of Santa Clara still contains an original bell brought to that mission from Spain.
http://memory.loc.gov/ammem/today/jan12.html
http://www.smfc.k12.ca.us/class/parkside/mitchell/natasha.html
http://www.scu.edu/AdobeLodge/history.html
http://memory.loc.gov/cgi-bin/ampage?collId=hhphoto&fileName=ca/ca0900/ca0986/
photos/browse.db&action=browse&recNum=0&title2=Mission%20Santa%20Clara%20d
e%20Asis,%20Franklin%20%26%20Grant%20Sts.,%20Santa%20Clara,%20Santa%20
Clara%20County,%20CA&displayType=1&itemLink=r?ammem/hh:@field(DOCID+@lit
(CA0986))
http://santacruz.about.com/library/weekly/aa091898.htm
http://www.indiancanyon.org/index.html
1786 - Despite his failed efforts to suppress the American Revolution, Lord Cornwallis was appointed governor general of India.
1808- The Holy Bible was translated into English by Charles Thomson and printed in Philadelphia, PA by Jane Aitken. "The Holy Bible, containing the old and new covenant, commonly called the Old and New Testament; translated from the Greek." It was copyrighted in the District of Pennsylvania by the translator, Charles Thomson, who had been secretary to the Continental Congress.
1814- Battle of North Point fought near Baltimore during War of 1812 9,000 troops British troops land at North Point . They had taken Washington, DC, and wanted to also burn Baltimore, which they called "the nest of pirates". Fort McHenry stood in their way. Major General Robert Ross, riding ahead of his troops with his personal platoon, thinking this was a "walk in the park," rode right into General John Stricker, 3,200 men, was only two miles away with his six cannon in place across Long log Lane (North Point Road) waiting for the British, who unlike the Capital, knew they were coming and were prepared to fight. Shots were fired by both sides. Two Americans, Dan Wells and Henry McComas, were instantly killed. They are credited with shooting General Ross. He was 48 years old. (The spot where Ross was shot is marked today by a monument erected to honor Aquilla Randall as the first American killed in the battle. It's still there today, at Old North Point Road near Battle Grove Road.)
The death of General Ross was a devastating blow to the British. The also had lost their surprise. Although they outnumbered the Americans, the battle went against them and they retreated. After resting, they turned direction and ran into over 10,000 men and over 60 cannon behind well-made breastworks, ready and waiting to repel any attack. After two short rallies, they took to retreat again. The British were unable to take Fort McHenry
(Francis Scott Key wrote the "Star Spangled Banner.")
http://www.sos.state.md.us/sos/kids/html/defday.html
http://www.dundalkeagle.com/features/extras/history/battlemain.cfm
1829-Birthday of Charles Dudly Warner, who should be best remembered for his editorial in the Hartord Courant, Aug 24, 1897 " Everybody talks about the weather, but nobody dues anything about it." This American newsman was a good friend of Mark Twain, who is often mistakenly attributed for the "saying." Died at Hartford, CT. Oct. 20,1900.
1843- The first minstrel troupe in New York City was formed by Daniel Decatur "Dan" Emmett, who later wrote the song "Dixie." His quartet of blackface singers and musicians played in several Bowery theaters and established many of the basic routines followed by later minstrel shows.
1851- Birth of Francis E. Clark, American Congregationalist clergyman. In 1881, at age 29, Clark organized the world's first church "youth fellowship" in Portland, Maine. Clark's original name for this Christian group concept was "The Young People's Society of Christian Endeavor."
1866- the first burlesque show was opened at Niblo's Garden, New York City. The musical show was produced by Barras and William Wheatley and featured 100 scantily clad young women playing a troupe of dancing fairies. It ran for an unprecedented 16 months, closing on January 4, 1868, after playing 475 performances and grossing $1.3 million. It was in four acts and titled "The Black Crook."
1880- Birthday of H.L.Mencken. American newspaperman, lexicographer and critic, "the Sage of Baltimore" was born at Baltimore, MD, and died there Jan 29, 1956. "If, after I depart this vale," he wrote in 1921 (Epitaph, Smart Set), "you ever remember me and have thought to please my ghost, forgive some sinner and wink your eye at some homely girl.." My mother told me sat on his lap when I was very little, and quite the contrary, he was a very likeable person.
1889-American aeronaut of French extraction, born in New York, NY, about 1857, achieved world fame as a parachutist. After his first public performance (Philadelphia, PA, 1887), he toured European cities where his parachute jumps attracted wide attention. Credited with 238 successful jumps. He was last seen this day as he jumped from a balloon over Tallinn, Estonia, and perished in the Bay of Reval.
1913- Birthday of James Cleveland (Jesse) Owens, American athlete, winner of four gold medals at the 1936 Olympic Games at Berlin, Germany, was born at Oakville, AL. Owens set 11 world records in track and field. During one track meet, at Ann Arbor, Ml, Owens, repre­senting Ohio State University, broke five world records May 23, 1935, and tied a sixth in the space of 45 minutes. Died at Tuc­son, AZ, Mar 31, 1980.
1928 - Actress Katharine Hepburn made her stage debut. The play was titled "The Czarina". It would be four years before the 'First Lady of the American Screen' would indeed, make her first film, "A Bill of Divorcement".
1916—Trumpet player Cat Anderson birthday
http://www.northbysouth.org/1998/music/cat/cat.htm
1920-Birthday of James "Lucky" Carmichael, Harrodsburg, KY.
1922- The House of Bishops of the U.S. Protestant Episcopal Church voted 36-27 to delete the word "obey" from the vows of their denomination's official marriage service.
1924-The Wolverines with Bix Biederbecke opened at the Cinderella Ballroom, New York City. "Variety newspaper dubs them a "torrid unit."
1931-Birthdday of singer George Jones, born Saratoga, TX.
1935-Duke Ellington records "Reminiscing in Tempo" on four 10" sides.
1935-Birthday of drummer Paul Humphrey, Detroit, MI.
1935-Artie Shaw's new band opens at the Palace Hotel.
1935 -- Birthday of Richard Hunt, born Chicago, Illinois. African American, A leading sculptor, collected by the National Museum of American Art, the Whitney Museum of American Art, the Metropolitan Museum of Art, & the Museum of the Twentieth Century in Vienna.
http://www.thehistorymakers.com/biography/biography.asp?bioindex=68&
category=artMakers
http://www.h-net.org/~rhunt/begin.html
1940 - Johnny Long's orchestra recorded the classic "A Shanty in Old Shanty Town" for Decca Records.
1943 -- Birthday of Michael Ondaatje, born Colombo, Ceylon (Sri Lanka). Canadian novelist/poet who blends myth, history, jazz, & memoirs to create his musical prose & poetry, His 1970 pastiche, The Collected Works of Billy the Kid: Left-Handed Poems drew on his fascination with the American west, & his 1992 novel, The English Patient, got him a popular audience & an award-winning movie.
http://www.english.emory.edu/Bahri/Ondaat.html
http://www.cariboo.bc.ca/ae/engml/FRIEDMAN/ondaatje.htm
1943 - Maria Muldaur is born Maria D'Amato in New York City. Her biggest pop hit is ``Midnight at the Oasis,'' a top 10 single in 1974. She later becomes an inspirational recording artist.
1944---Birthday of singer Barry White, Galveston, TX.
1951-*SUDUT, JEROME A. Medal of Honor
Rank and organization: Second Lieutenant, U.S. Army, Company B, 27th Infantry Regiment, 25th Infantry Division. Place and date: Near Kumhwa, Korea, 12 September 1951. Entered service at: Wisconsin. Birth: Wausau, Wis. G.O. No.: 31, 21 March 1952. Citation: 2d Lt. Sudut distinguished himself by conspicuous gallantry above and beyond the call of duty in action against the enemy. His platoon, attacking heavily fortified and strategically located hostile emplacements, had been stopped by intense fire from a large bunker containing several firing posts. Armed with submachinegun, pistol, and grenades, 2d Lt. Sudut charged the emplacement alone through vicious hostile fire, killing 3 of the occupants and dispersing the remainder. Painfully wounded, he returned to reorganize his platoon, refused evacuation and led his men in a renewed attack. The enemy had returned to the bunker by means of connecting trenches from other emplacements and the platoon was again halted by devastating fire. Accompanied by an automatic-rifleman 2d Lt. Sudut again charged into close-range fire to eliminate the position. When the rifleman was wounded, 2d Lt. Sudut seized his weapon and continued alone, killing 3 of the 4 remaining occupants. Though mortally wounded and his ammunition exhausted, he jumped into the emplacement and killed the remaining enemy soldier with his trench knife. His single-handed assaults so inspired his comrades that they continued the attack and drove the enemy from the hill, securing the objective. 2d Lt. Sudut's consummate fighting spirit, outstanding leadership, and gallant self-sacrifice are in keeping with the finest traditions of the infantry and the U.S. Army.
1953-- - 24-year-old Jacqueline Lee Bouvier wed the 36-year-old U.S. Senator from Massachusetts, future U.S. President, John Fitzgerald Kennedy.
http://www.isdesigners.com/kenn/jackie.htm
http://www.jhu.edu/~jhumag/1101web/camelot.html
http://www.any-book.com/family_album.htm
1954---Top Hits
Sh-Boom - The Crew Cuts
Hey There - Rosemary Clooney
The High and the Mighty - Victor Young
I Don't Hurt Anymore - Hank Snow
1954- "Lassie" premiered on TV. This long-running series was originally about a boy and his courageous and intelligent dog, Lassie. Although he would often say, "Come here, girl," Lassie was played by more than six different dogs through the series, all male). For the first few seasons, Lassie lived on the Miller farm. The family included Jeff (Tommy Rettig), his wid­owed mother Ellen (Jan Clayton) and George Cleveland as Gramps. Throughout the years there were many format and cast changes, as Lassie was exchanged from one family to another in order to have a variety of new perils and escapades. Other fea­tured performers included Cloris Leachman, June Lockhart and Larry Wilcox. The show was last seen September 12, 1971.
1958-Integrated circuit was invented independently by Jack Kilby of Texas Instruments, Dallas, TX, and Robert Noyce of Fairchild Semiconductor, Mountain View, CA. This day Kilby tested a working integrated circuit. Between March and June of 1959, Noyce improved on Kilby's cruder device by designing the first reliable, mass-producible integrated circuit. Noyce was awarded the patent after a 10-year lawsuit between the two men.
1960--Hurricane Donna made landfall on central Long Island and then tracked across New England. Wind gusts reached 140 mph at the Blue Hills Observatory in Milton, MA and 130 at Block Island, RI. MacDowell Dam in New Hampshire recorded 7.25 inches of rain. Although a record tide of 6.1 feet occurred at the Battery in New York City, elsewhere fortunately the storm did not make landfall at the high tides its effects were minimized. This was the first hurricane to affect every point along the east coast from Key West, FL to Caribou, ME
1962---Top Hits
Sheila - Tommy Roe
You Don't Know Me - Ray Charles
Ramblin' Rose - Nat King Cole
Devil Woman - Marty Robbins
1962- Tom Cheney of the Washington Senators set a major league record for most strikeouts in a game when he fanned 21 Baltimore Orioles in a 16-ining game that he won 2-1.
1963-"Leave It to Beaver," which had debuted in 1957, airs its last episode. The typical 1950s "wholesome family" comedy presented the lives of the Cleaver family from the perspective of seven-year-old Theodore "Beaver" Cleaver. The clan included parents June and Ward, and older brother Wally. The show enjoyed much popularity in reruns and a revival in the 1980s as The New Leave It to Beaver.
1964-First football game at New York Shea Stadium, the Jets defeated Denver 30-6 .
1964-Ralph Boston of the US, sets then long jump record at 27' 4«".
1966- "The Monkees" premiered on TV.. Based on a rock and roll group that was supposed to be an American version of the Beatles, this half-hour show featured a blend of comedy and music. Some 400 aspiring actors had auditioned for the Columbia television series by producer Don Kirschner. Davy Jones, a former English horse racing jockey; Michael Nesmith, a session guitarist; Peter Tork of the Phoenix Singers; and Micky Dolenz, who had appeared in the TV series "Circus Boy" were picked to be America's answer to The Beatles. The four were picked to become the fabricated music group -- not because they could sing, act or play musical instruments -- but because they looked the parts. Dolenz and Jones were actors, Tork and Nesmith had some musical experience. The Monkees were the first, made-for-TV, rock group. Ironically -- or maybe not -- "The Monkees" TV show won an Emmy for Outstanding Comedy Series of 1967. Their first songs on the show were lip-synched but were immensely popular; later the Monkees insisted on writing and performing their own music. A Monkees album, Headquarters, and Monkees tours were very successful. In 1986, the Monkees, except for Nesmith, were reunited for a 20th Anniversary tour and the show was broadcast in reruns on MTV. The Monkees sans Nesmith also toured in 1996 for the 30th reunion celebration
1966 - The Beatles received a gold record this day for "Yellow Submarine".
1966 - ABC-TV's musical variety series, ``The Roger Miller Show,'' premieres.
1970---Top Hits
War - Edwin Starr
Ain't No Mountain High Enough - Diana Ross
In the Summertime - Mungo Jerry
All for the Love of Sunshine - Hank Williams, Jr.
1970 - James Taylor's first single, "Fire and Rain", was released. Taylor scored 14 hits on the music charts in the 1970s and 1980s.
1972- "Maude" premiered. Bea Arthur's character, Maude Findlay, was first introduced as Edith Bunker's cousin on 'All in the Family." She was a loud, opinionated liberal, living with her fourth husband Walter (Bill Macy). Other characters on the show were her divorced daugh­ter by a previous marriage, Carol Trainer (Adrienne Barbeau), Conrad Bain as Dr. Arthur Harmon, Rue McClanahan as Arthur's wife Vivian (Baa Arthur and McClanahan would later star in another sitcom, 'The Golden Girls"), Esther Rolle as Florida Evans, Maude's maid and John Amos as her husband, Henry (in 1974 they left the series to star in "Good Times"). This was one of the first shows to tackle the controversial issue of abortion.
1973 - Horse race jockey Bill Shoemaker rode his 100th winner -- in a $100,000 stakes race. Shoemaker was aboard Such a Rush in the Del Mar Futurity at Del Mar, CA.
1974-In Boston, Massachusetts, opposition to court-ordered school "busing" turns violent on the opening day of classes. School buses carrying African American children were pelted with eggs, bricks, and bottles, and police in combat gear fought to control angry white protesters besieging the schools. U.S. District Judge Arthur Garrity ordered the busing of African American students to predominantly white schools and white students to black schools in an effort to integrate Boston's geographically segregated public schools. In his June 1974 ruling in Morgan v. Hennigan, Garrity stated that Boston's de facto school segregation discriminated against black children. The beginning of forced busing on September 12 was met with massive protests, particularly in South Boston, the city's main Irish- Catholic neighborhood. Protests continued unabated for months, and many parents, white and black, kept their children at home. In October, the National Guard was mobilized to enforce the federal desegregation order.
1977--two batches of thunderstorms, one in the morning and the next in the evening dumped a combined total of 12-16 inches of rain around Kansas City, MO. Major flooding occurred and 25 were killed
1977-- Azie Taylor Morton takes office as first African-American woman Treasurer of the United States.
http://www.soulciti.com/morton/
1978---Top Hits
Boogie Oogie Oogie - A Taste of Honey
Three Times a Lady - Commodores
Hot Blooded - Foreigner
I've Always Been Crazy - Waylon Jennings
1979 - Carl Yastrzemski of the Boston Red Sox became the first American League player to get 3,000 career hits -- and 400 career home runs -- as the Red Sox downed the New York Yankees 9-2 at Fenway Park in Boston.
1979 --Hurricane Frederick made landfall on the Alabama coast. Winds gusted to 145 mph on Dauphin Island with a storm surge of 12 feet. Winds gusted to hurricane force at Meridian, MS even though the city is 140 miles inland. 5 people died and damage was $2.3 billion, most on record to that time
1981- At the age of 42, Gaylord Perry signs a one-year contract with the Braves.
1984- The Chicago Bulls signed their No. 1 draft choice, Michael Jordan, a guard from the University of North Carolina. Jordan was the No. 3 choice overall behind Akeem ( later Hakeem) Olajuwan, taken by Houston, and Sam Bowie, selected by Portland. He signed a seven year contract.
1986---Top Hits
Venus - Bananarama
Take My Breath Away - Berlin
Dancing on the Ceiling - Lionel Richie
Desperado Love - Conway Twitty
1988--- Hurricane Gilbert tore through the Caribbean . On the 12th, it cut through Jamaica with Kingston recording 116 mph sustained winds and gust to 140. 45 people were killed and damage topped $2 billion. Despite 7000 foot mountains, Gilbert didn't weaken at all and after exiting Jamaica, underwent incredible deepening - 72 Mb in 24 hours to 888 Mb (26.22 inches). Sustained winds were recorded at 185 mph with gusts over 200 mph in the Caribbean west of Jamaica. On the 16th the storm came ashore near Las Pesca, Mexico about 125 miles south of Brownsville. Mexico was hard hit with 202 killed and 60,000 homes destroyed. Total damage reached 2 billion dollars. In the U.S. the damage of $50 million was mostly from tornadoes spun off by Gilbert, two in San Antonio and one at Kelly AFB which did $28 million dollars in damage.
1988-The Phoenix Cardinals play their first NFL regular-season game, losing
to the Dallas Cowboys, 17-14. The good news: ended the team's 15-year playoff drought and achieved their first postseason victory since 1947.
http://phoenix.about.com/library/weekly/aacardinalsa.htm
1992- the first African-American woman to fly in space was Dr. Mae Carol Jemison, a physician who also held degrees in chemical engineering and African-American studies. Jemison, who left private practice to join NASA in 1987, made her first space flight as a payload mission specialist on the Space Shuttle Endeavor. She performed experiments on space motion sickness and bone cell loss in the space environment. Ironically, on the same flight were the first husband and wife to fly in space together, Mission Specialist N. Jan Davis, an engineer, and Air Force Lieutenant Colonel Mark C. Lee, who served as crew members. Although NASA has a rule forbidding married couples to take part in the same mission, the rule was waived for Davis and Lee because they had no children and both and trained as astronauts for several years before they were married.
1998 - Sammy Sosa of the Chicago Cubs became the fourth player in major-league baseball history to reach 60 homers in a single season.
1999 -Setting an all-time record, Mark McGwire's 70th HR ball is purchased at an auction by an anonymous buyer for $3 million surpassing a $126,500 which bought a Babe Ruth home run ball.
--------------------------------------------------------------

Baseball Poem
Silly Question

By: "Papa" Joe Chevalier


I like;
All nine innings and knee high strikes
The diamond cut by flashing spikes.
The infield hit, a long home run
Doubleheaders, the radar gun.
The curve, the knuckler, slider and splitter
A slugfest or the chance no-hitter.
The majors, the minors, the kids, the vets
The "Whiz Kids," the "Amazing Mets."
The squeeze bunt and the hit and run
The double steal on three and one.
Both real and artificial grass.
The routine grounder or astro turf hop.
Signs to take and signs to steal
Beating the deadline with a late night deal.
The brush back pitch, the managers warned
The visiting star locally scorned.
Balls with eyes and rain delays
Around the horn double plays.
Walking leads and frozen ropes
Bloops, blasts and springtime hopes.
The game of the week and cable TV
Descriptions like "Good field-no-hit
Or "Say goodbye baseball" at Safeco Field
Diving catches and trapped fly balls
Coaches sweating on 3-2 calls.
The pickoff move and stealing home
Games in the sun or under a dome.
Walks, balks, and fielders choices
An irate skipper getting the gate.
Cold soda, peanuts and ball park franks
Sometimes even the New York Yanks.
For all this and more I have good reason
To be pleased that it's Baseball season.
And if you guys don't mind suggestions,
Go somewhere else with your silly questions!

To hear the poem read by Johnny Nguyen
http://www.csupomona.edu/~jthuang/a5/Complete.wav
--------------------------------------------------------------

SuDoku
The object is to insert the numbers in the boxes to satisfy only one condition: each row, column and 3x3 box must contain the digits 1 through 9 exactly once. What could be simpler?
http://leasingnews.org/Soduku/soduko-main.htm
--------------------------------------------------------------

Daily Puzzle
How to play:
http://www.setgame.com/set/puzzle_frame.htm
Refresh for current date:
http://www.setgame.com/set/puzzle_frame.htm
--------------------------------