Funding/Lease Processor
Los Angeles, California
Organized, detail person, 1 yr min. Brokering/discounting exp. Unlimited career growth.Contact: jdobens@taycor.com
Taycor has been in business for over 10 years with access to every major funding source.
Wednesday, September 19, 2007
Headlines---
Feds Raise Prime ½ Point as Expected
Classified Ads---Credit
LaSalle National Bank Leasing to close?
Monitor largest leasing companies by net assets
The List by Leasing News
Printing an "on line" Article
Classified Ads---Help Wanted
Sales makes it Happen--by Gerry Egan--Video
An Effective and Effortless Incentive Plan
Cartoon---Executive Softball League
What Salespeople Do-And Don't Do-With Credit
Oxley and Safire to speak ELFA Oct. Conference
Home foreclosures soar in August
Countrywide CEO says 'out' of subprime business
Run on a bank in Britain: Could it happen here?
Wachovia Sued over LeNature syndicated loan
Fired engineer: 787's plastic fuselage unsafe
News Briefs---
You May have Missed---'Power of 10'
California Nuts Brief---
Sports Briefs---
"Gimme that Wine"
Calendar Events
Snapple Real Facts
Today's Top Event in History
This Day in American History
Baseball Poem
SuDoku
Daily Puzzle
######## surrounding the article denotes it is a "press release"
---------------------------------------------------------------------

Feds Raise Prime ½ Point as Expected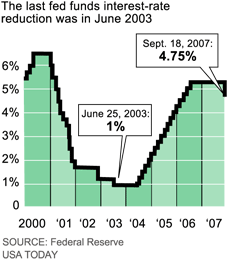 If you were on the Leasing News mailing list, you would have received the prime rate hike news yesterday, right after the announcement.
If you are not on our mailing list, here is the full story:
http://www.usatoday.com/money/economy/2007-09-18-fed-half-point_N.htm
To get on the mailing list, send to: kitmenkin@leasingnews.org
and in the subject line: Please add me.
--------------------------------------------------------------

Classified Ads---Credit
Mission Viejo. CA
20+ years experience in all phases of credit, operations and collections. Aggressive, bottom line producer. Can handle everything from micro ticket to large ticket credit.
E-Mail: leasecredit@cox.net
These job-wanted ads are free. We also recommend to both those seeking a position and those searching for a new hire to also go to other e-mail posting sites:
http://www.leasingnews.org/Classified/Posting_sites.htm
In addition, those seeking employment should go to the human resource departments on company web sites for funders, captive lessors, and perhaps "broker-lessors."
To place a free "job wanted" ad here, please go to:
http://www.leasingnews.org/Classified/Jwanted/Jwanted-post.htm
For a full listing of all "job wanted" ads, please go to:
http://www.leasingnews.org/Classified/Jwanted/Jwanted.htm
--------------------------------------------------------------

LaSalle National Bank Leasing to close?
by Christopher Menkin
When Bank of America, the nation's largest bank, takes over LaSalle Bank Corp. next month, it appears that not only will there be a cut in bank locations and employees, but the equipment leasing division, too. When Sovereign Bank purchased ICB Bank, Ira Romoff's division in Long Island was closed down. At first, it was to be a merger, but that is not what happened---and was common to Rockford,
Colonial Pacific, even US Leasing (remember them?)
At the original news of Sovereign Bank purchasing ICB, Ira Romoff's newsletters
were hopeful, but after the sale, the situation changed and it may be very similar to the takeover of LaSalle National Bank
by Bank of America
LaSalle Bank Corp., which employs about 15,000 people nationwide, operates LaSalle Bank of Chicago and LaSalle Bank Midwest of Troy, Mich. LaSalle National Leasing is located in Towson, Maryland, ranks 31st in largest assets of leasing companies in the Monitor magazine 2007 Top 100 listings. The magazine further notes there are 126 employees.
Bank of America Leasing has 546 employees, and is number 5 in of the top 100 leasing companies, according to the Monitor Magazine.
The Chicago Tribune noted a study released last month that estimated the Chicago area would lose more than 10,500 jobs paying more than $780 million in wages over two years after Bank of America completes the acquisition.
LaSalle National Leasing Corporation (LNLC) is headquartered in Towson, Maryland. It is a wholly owned subsidiary of Chicago-based LaSalle Bank. Perhaps the unit may be put up for sale, but most
likely absorbed into Bank of America Leasing. The study of the cuts in Chicago did not include LaSalle National Leasing, primarily because it is not located in Chicago.
Neither LaSalle National Leasing or LaSalle Bank or Bank of America is divulging the actual physical changes that will occur. Leasing News queried the head of LaSalle National Leasing, Edward A. Dahlka, Jr., but did not receive a response.
Dahlka is extremely well known and thought of in the equpiment leasing and finance industry, very active in both the Equipment Leasing and Finance Association as well as the Equipment Leasing and Finance Foundation.
Changing of the guard: Outgoing Equipment Leasing Association Chairman Joe Lane, formerly of IBM, and incoming chairman Edward A. Dahlka, Jr., President, LaSalle National Leasing Group.
ELA (now ELFA) Magazine, 2002
"... Prior to joining LaSalle, Dahlka served as both executive vice president of Sanwa Business Credit Corporation (SBCC) and as president of Sanwa General Equipment Leasing Incorporated (Sanwa GEL). Before Sanwa, Dahlka served as president of MNC (formally known as Maryland National Leasing Corporation). He began his business career at Ford Motor Company in their general office accounting group, moved into commercial lending at Manufacturers Bank of Detroit and later returned to Ford Motor Credit in the equipment leasing group. Throughout his long career in leasing, Dahlka has been an active member of the Equipment Leasing Association in addition to supporting the Foundation. He served for three years as Chairman of the Federal Government Relations committee and as a member and Chairman of the Bank Lessors Committee. In April, 1991, Dahlka was elected to the Board of Directors of the ELA, serving on the Finance, Nominating and Executive Committees of the Board completing his service in October, 1996.
"Edward Dahlka, President of LaSalle National Leasing Corporation, is the longest running, consistent individual donor in Foundation history. He has personally donated since 1989 and LaSalle also is a donor. The Foundation, which is 100 percent donor-supported, counts on individuals like Dahlka to keep the flow of research, articles and other products flowing. 'I believe in our industry," says Dahlka about donating. "The Foundation produces a lot of good information that wouldn't be gathered otherwise. It has real value.' " http://www.leasefoundation.org/positive/index.cfm?fuseaction=display_article&artID=5392
Good News/Bad News: ICB/Sovereign Bank Merger
http://www.leasingnews.org/Conscious-Top%20Stories/ICB_Sovereign_merger.htm
Ira's Last Day at ICB/Sovereign Leasing
http://www.leasingnews.org/archives/June%202006/06-06-06.htm#icb
Bank of America Leasing Web Site:
https://www.vendorportalonline.com/portal/leasing.jsp
--------------------------------------------------------------

Monitor largest leasing companies by net assets
MONITOR 100 & BANK 50 DIGITAL EDITIONS, REPRINTS & ANCILLARY PRODUCTS
To obtain the full version, in color and much better clarity, please go to:
http://www.reprintbuyer.com/mags/monitor/reprints.html
--------------------------------------------------------------

The List by Leasing News

--- Mergers, Acquisitions & Changes
"The Good, the Bad and the Ugly"-


Alphabetical Order:
http://www.leasingnews.org/list_alpha_new.htm
Chronological Order:
http://www.leasingnews.org/list_chron_new.htm
--------------------------------------------------------------

Printing an "on line" Article
by Kit Menkin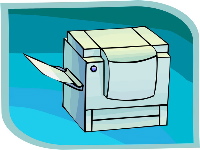 Many of the articles in Leasing News you can send to a colleague or to yourself. When you receive it, you can print it as an e-mail. Unfortunately this program is not available in the archive section, where it is not uncommon for two thousand articles to be opened each week. Often the number is higher, depending on a current story. It has become a F.A.Q. on how to print them.
I recommend "Print Screen Deluxe," a separate software that allows you to print one page or more by just pushing "print screen" on your keyboard (http://www.americansys.com/.) I use this when I want to print articles from the internet or just one page or a paragraph from an article. It has a lot of other features, too. It is fast. It is very easy to use. I highly recommend it. $29.95 and volume discounts available.
Of course, you can copy the article and then paste into word.
Sometimes the article does not justify because it is HTML.
You can either set your word for HTML or paste into "notebook."
I keep "notebook" open all the time and save things from the internet from it and put into folders.
You can either print from "notebook" or "save" or "copy and paste into word."
Right click on start, go to programs, and then accessories. Make a short cut to it and drag to your desktop. Rename it with the right click of your mouse, if you wish.
--------------------------------------------------------------

Leasing Industry Help Wanted
Business Developement Specialist

Business Development Specialist
(2 Positions)
Clearwater , Florida
Two years sales exp. 1-2 years leasing exp. For more info, please click here. Please email text resume to
h-r@ccclease.com .
No attachments please.
Founded in 1978, Commonwealth Capital Corp. has been helping lessors grow their equipment-leasing business. We offer true operating leases for in-demand information technology and medical equipment.
Credit Officer

Credit Officer
Mentor, Ohio
Small firm, 125 deals a month, help us grow, place leases, secure approvals. E-mail us to MattWelly@1acg.com or give us a call to
(800) 830-0084 ext. 203.
ACG Equipment Finance is a full service specialty finance and leasing company with an eye fixed firmly on the future.

EFD Credit Officer


EFD Credit Officer III
Walnut Creek, CA
You will underwrite equipment finance and lease transactions primarily using credit scoring systems. Requires 5 years lending experience including underwriting.
CLICK HERE for a detailed description and resume submission info.

Visit www.bankofthewest.com, for more information. Bank of the West and its subsidiaries are equal opportunity/affirmative action employers.


Funding/Lease Processor

Funding/Lease Processor
Los Angeles, California
Organized, detail person, 1 yr min. Brokering/discounting exp. Unlimited career growth.Contact: jdobens@taycor.com
Taycor has been in business for over 10 years with access to every major funding source.
Relationship Manager

Relationship Manager
Minneapolis, MN
Primary contact for brokers/lessors. Coordinates development and execution of programs, represents Company at trade association conferences, implements strategy to best serve the brokers/lessor marketplace. Requires 4 year degree or equivalent industry experience.
To apply e-mail resumes attention of Brad Peterson bpeterson@predictifund.com and careers@advanceme.com. Background Checks are required. EOE
Predictifund, a subsidiary of Capital Access Network, Inc. (CAN) providing equipment financing and working capital options to brokers.

----------------------------------------------------------------

Sales makes it Happen--by Gerry Egan--Video
An Effective and Effortless Incentive Plan
In this second of four video Sales Make It Happen columns, Gerry Egan shares his favorite and most effective incentive plan for salespeople. Gerry loves to say that he's all about low-pressure —low pressure on him, that is! This incentive plan takes all the pressure off the sales manager and puts it right where it belongs; on the salespeople. It also does it with complete fairness, takes virtually no management time, and is equally motivating to veterans and rookies alike. Please watch this exclusive video Sales Make It Happen.
Gerry Egan since 1981 has been involved in Equipment Leasing training, education, and has written many articles. He is unique in his consulting profession as " We broker leases, hold our own leases and discount leases to local banks in addition to managing and servicing the leasing programs for a couple of small banks."
About Gerry Egan:
http://www.realworldsalestraining.com/
Gerry Egan
President
TecSource, Inc.
5621 Departure Drive, Suite 113
Raleigh, NC 27616
Phone: 919-790-1266
Fax: 919-790-2262
E-Mail: mailto:GerryEgan@ForEquipmentLeasing.com
Internet: www.ForEquipmentLeasing.com
--------------------------------------------------------------

--------------------------------------------------------------

What Salespeople Do-And Don't Do-With Credit Information
(Do you share credit on existing or potential customers with your sales staff?
This company does and gets results. Editor)

When salespeople for Simon Golub & Sons, Inc. (Seattle), crank up their laptops every morning, all of the credit information they may need about each of their accounts is right there in front of them. They know exactly what customers owe, how long they've owed it and where they stand in relation to their credit limits.
So why would a salesperson take an order that substantially exceeds the customer's credit limit?
Credit Manager Bob Czaplinski doesn't know either. But he's got a theory. "It's easier to get forgiveness," he suggests, "than to ask permission."
That's a nugget of wisdom that may go far toward explaining why Credit/Sales relations always seem to exist in a state of natural, dynamic imbalance and fraught, therefore, with challenge and frustration. The most complete, up-to-the-minute credit data—that anyone in Credit would assume is a perfect guide for the salesperson in the field—can mean something quite different (or nothing at all) to the salesperson.
A few weeks ago when a CreditTalk subscriber asked on Listserve for suggestions on providing credit information to Sales, Czaplinski replied, "Generally, our problem isn't furnishing information but getting them to use it."
We called him, and he told us about the Simon Golub credit link with field sales. A 35-year veteran in credit management—the past 13 with this company—he also told us that he tends to take a broad view of what salespeople do or don't do with the information provided to them. Knowledgeable, energetic sales people are a major asset in any successful company, he noted. They're entitled to whatever support Credit can give them.
At Carpetland, Inc. (Cincinnati), where salespeople get a fresh aging report every Tuesday morning, Credit Manager Tracie Gadd takes the same view—and has pretty much the same problems. The report, which goes out on Tuesdays so that all payments received the previous week are reflected on it, tells salespeople exactly what customers owe and for how long they've owed it. The salespeople also have access to any information on the computer system from Order Entry. But with few exceptions, the benefits are minimal.
"Several of them show no interest in anything having to do with Credit," says Gadd. Often this is because they're uncomfortable about talking to customers about money. "Their concern is that it may damage their relationship with their customer," she says. "They say they can't be both a salesperson and a banker."
Gadd can accept that argument. But where she finds this lack of interest in credit most troubling is in the neglect of communications, which, if handled properly, could prevent problems and misunderstandings between the customer and the credit department.
A customer will hold up a payment because of a problem with delivered materials. The customer tells the salesperson, assuming the salesperson will relay the information on to Credit; but the salesperson doesn't get around to it. At 60 days, the account goes on credit hold for nonpayment, and then everyone is upset.
"Customers feel that Sales should be in the loop with Credit, that what they tell their salesperson should get passed on to us, and they're right," she says. "But every couple of months we have a situation where I'm telling the salesperson that we'll have to put a mechanic's lien on a property, and the salesperson says, 'Oh, there was a mistake, they got defective product.'"
Gadd is resigned to the fact that there will always be salespeople testing the limits of Credit's tolerance on new and re-orders, but she has to believe that communications can be better. She appeals frequently to sales management to stress to their people how many problems could be avoided if they would slow down and let Credit know what's going on.
If Simon Golub salespeople accept orders, fully aware that customers have exhausted their credit lines and that Credit cannot approve, Bob Czaplinski has the "big stick." The company owner has given him the authority to stop any order cold. But it's an authority he's reluctant to use. In fact, it's one he'd never used.
When an order comes in that he cannot approve, he'll suggest a list of possibilities. Maybe the customer can put 50 percent down. Or maybe they can negotiate a reduction of the order.
"Some salespeople have strategies," he notes. "It's like a car dealer 'selling' a customer an Escalade, but knowing they can only afford a Volkswagon. Then they get to blame it on Credit."
In some cases there may be credit strategies that are more psychological than practical. He may ask for post-dated checks. "I know those checks probably aren't worth the paper they're printed on," he says, "but it creates a sense of obligation in the relationship with the customer. It's that warm and fuzzy feeling."
Like Tracie Gadd, he also appeals to sales management for help. "You can't tell salespeople directly and sell them on it," he says. "But their bosses can."
Gadd has had some success getting sales people to bring her information on new customers prior to writing orders. "The spin I use is 'Your time is valuable. You want to pursue accounts whose credit we can approve. If there's someone you'd like to pursue, call me first. I can get a credit report on them in less than five minutes that will tell us if the account is worth pursuing.'"
The real "ego stroker." she notes, is emphasizing the sales peoples' special talents. "You were hired because you can sell," she points out to them. "We don't want you spending your time running down money. If you'll let me do what I'm good at, then you can focus on what you're good at, and everyone wins."
One of the things that Gadd is very good at is spotting credit problems brewing. She's constantly searching the local and business media for indications of impending or actual financial difficulties with customers and prospects.
"As I see names of home builders or general contractors show up where they are being sued or there's a lot of legal activity with mechanic's liens, I shoot out an email to my entire sales department letting them know that this customer should not be pursued," she says.
"I want my salesforce to see me as an asset to their ability to make a living in sales, not a detriment. I realize that their pay depends on them being able to sell. I want to see them, as well as Carpetland, prosper."
reprinted from CreditToday, also available on line:
www.credittoday.com
To learn more about subscription, please go to:
http://www.credittoday.net/public/10.cfm
---------------------------------------------------------------
### Press Release ###########################

Equipment Leasing and Finance Association Announces
NASDAQ Vice Chairman Michael G. Oxley and
Columnist and Author William Safire to Deliver Keynote Addresses
Washington, DC—— NASDAQ Vice Chairman and former Chairman of the House Financial Services Committee Michael G. Oxley
will be one of two keynote speakers at the ELFA 46th Annual Convention on October 30, 2007. Themed 'Capital for a Changing World,' the convention will be held October 28 to 30 at the Walt Disney World Dolphin in Orlando, FL.
As Vice Chairman for NASDAQ, Mr. Oxley works with NASDAQ listed companies to increase visibility of the exchange's market excellence, business and policy issues. He remains a champion for efficient capital market formation and decreased regulatory complexity to make markets more attractive and competitive.
"The equipment finance sector is a formidable force in the global economy -- many of our members list on NASDAQ -- and virtually all of our members finance products of companies that list on NASDAQ," said Kenneth E. Bentsen, Jr. ELFA president. "I can't think of a more appropriate speaker who understands the underlying market conditions, issues and policies that affect our members and how they do business. We are delighted that Mike Oxley has agreed to deliver our keynote address,"
said Bentsen.
William Safire, columnist for The New York Times and winner of the 1978 Pulitzer Prize for distinguished commentary will also deliver an address at the ELFA 46th Annual Convention on October 29. Mr. Safire was awarded the Presidential Medal of Freedom, the nation's highest civilian award, in a White House ceremony 2006. His column, "On Language," has appeared in The New York Times Magazine since 1979. This column has led to the publication of 14 books and makes him the most widely read writer on the English language.
Mr. Safire will provide his unique perspective as a historian, novelist and lexicographer, on Washington and the world. "William Safire is one of the most widely read writers on the English language and we are delighted to have him deliver a keynote address to our members," said Kenneth E. Bentsen, Jr, ELFA president. "As a former journalist and presidential speechwriter, his comments on politics and the administration are sure to be insightful and engaging," said Bentsen.
Before he became a journalist, Safire was a speechwriter for President Richard Nixon and Spiro Agnew; he was well known for having created Agnew's famous term, "nattering nabobs of negativism." Before entering politics, he was a public relations executive and previously had been a radio and television producer and a United States Army correspondent.
He is the author of Freedom (1987), a novel of Lincoln and the Civil War. His other novels include Full Disclosure (1977), Sleeper Spy (1995) and Scandalmonger (2000). His other titles include a dictionary, a history, anthologies and commentaries.
About the Equipment Leasing and Finance Association's 46th Annual Convention
The ELFA Annual Convention brings together 1,000 senior executives from the equipment finance sector including major financial services companies, banks, manufacturers and independent finance companies. The comprehensive convention program features topical sessions, including programs tailored to members from companies in the Small Ticket, Middle Market, Large Ticket, Captive and Vendor, and Financial Institutions basis markets.
For more information on the ELFA 46th Annual Convention, including a downloadable convention schedule and registration form, visit http://www.elfaonline.org/events/2007/ac/
About the Equipment Leasing and Finance Association
The Equipment Leasing and Finance Association (ELFA) is the trade association representing financial services companies and manufacturers engaged in financing the utilization and investment of and in capital goods. ELFA members are the driving force behind the growth in the commercial equipment finance market and contribute to capital formation in the U.S. and abroad. Its over 750 members include independent and captive leasing and finance companies, banks, financial services corporations, broker/packagers and investment banks, as well as service providers. For more information, please visit http://www.elfaonline.org/press/
The ELFA is also the premier source for statistics and analyses covering the equipment finance sector. To access ELFA's comprehensive industry information, please visit http://www.elfaonline.org/Research/
### Press Release ###########################
--------------------------------------------------------------

News Briefs----
Home foreclosures soar in August, up 36% from July
http://www.usatoday.com/money/economy/housing/2007-09-18-foreclosures_N.
htm?loc=interstitialskip
Countrywide CEO says 'out' of subprime business
http://www.signonsandiego.com/news/business/20070918-1259-countrywide-subprime-.html
There's a run on a bank in Britain: Could it happen in the U.S.?
http://www.signonsandiego.com/news/business/20070918-1245-bankruns.html
Wachovia Sued over LeNature syndicated loan
http://www.cfo.com/article.cfm/9827267/c_9825363?f=home_todayinfinance
Fired engineer calls 787's plastic fuselage unsafe
http://seattletimes.nwsource.com/html/boeingaerospace/2003889663_boeing180.html
---------------------------------------------------------------


You May have Missed---
What We Learned About Americans This Week on the CBS Primetime Game Show 'Power of 10'
http://www.prnewswire.com/cgi-bin/stories.pl?ACCT=104&STORY=/www/story/
09-19-2007/0004665503&EDATE=
---------------------------------------------------------------

Sports Briefs----
McNabb tells HBO that race is an issue at QB position
http://www.philly.com/dailynews/sports/20070918_McNabb_tells_HBO_that_race_is_a
n_issue_at_QB_position.html
Tax Profs: Bill Belichick Can Deduct His $500,000 Fine
http://blogs.wsj.com/law/2007/09/17/tax-profs-bill-belichick-can-deduct-his-500000-fine/
----------------------------------------------------------------


California Nuts Briefs---
Schwarzenegger proposes a $9 billion bond measure
http://www.sfgate.com/cgi-bin/article.cgi?f=/c/a/2007/09/18/MNJES8QQ0.DTL&tsp=1
----------------------------------------------------------------


"Gimme that Wine"
Santa Cruz, CA, Wine harvest comes in early after dry year
http://www.santacruzsentinel.com/archive/2007/September/17/local/stories/01local.htm
Autumn in Oregon's Wine Country: A Time of Change
http://www.oregonwines.com/article_google.php?ArticleID=376
41st blessing of the grapes at Mondavi
http://www.napavalleyregister.com/articles/2007/09/13/news/local/
doc46e9961b7c5a2022862441.txt
New winery planned for Branson
http://www.sbj.net/article.asp?aID=94304352.4884607.1023399.1378094.9069875.
885&aID2=78714
Washington state custom crushing station opens in Walla Walla
http://www.winesandvines.com/template.cfm?section=news&content=50438
Wine Prices by vintage
http://www.winezap.com
http://www.wine-searcher.com/
US/International Wine Events
http://www.localwineevents.com/
Winery Atlas
http://www.carterhouse.com/atlas
Leasing News Wine & Spirits Page
http://two.leasingnews.org/Recommendations/wnensprts.htm
The London International Vintners Exchange (Liv-ex) is an electronic exchange for fine wine.
http://www.liv-ex.com/
----------------------------------------------------------------

Calendar Events This Day
Butterscotch Pudding Day
http://homeschooling.about.com/library/blsep19a.htm
http://holidayinsights.com/moreholidays/September/butterscotchpudding.htm
International Talk Like a Pirate Day
A day when people everywhere can swash their buckles and add a touch of larceny to their dialogue by talking like pirates, such as " Arr, matey, it be a fine day."
www.talklikeapirate.com
http://holidayinsights.com/moreholidays/September/talklikeapirate.htm
Laundry Day
On this day in 1849, the first commercial laundry opened in Oakland, California.
http://pages.prodigy.net/stevenmix/laundry.htm
http://www.laundrytoday.com/archives/vol_5_10/laundering%20a%20century%20ago.htm
Saint Christopher ( Saint Kitts) and Nevis: Independence Day
National holiday. Commemorates independence from Britain in 1983.
https://www.cia.gov/library/publications/the-world-factbook/geos/sc.html
Saint Januarius (Gennaro): Feast Day
Fourth-century bishop of Benevento, martyred near Naples, Italy, who relies in the Naples Cathedral are particularly famous because on his feast days in the flood in a glass vial is said to liquefy in response to prayers of the faithful. In September 1979, the Associated Press reported that some 5,000 persons gather at the cathedral at dawn and that "the blood liquefied after 63 minutes of prayers." This phenomenon is said to occur also on the first Saturday in May.
Saint feast Days
http://www.catholic.org/saints/f_day/sep.php
----------------------------------------------------------------

Bowling pins need to tip over a mere 7 1/2 degrees to fall down.
http://sportsrules.50g.com/tenpinbowling.htm
----------------------------------------------------------------

Today's Top Event in History
Today's Top Event in History
1955- Errol Garner records "Concert by the Sea", Carmel, CA.
[headlines]
----------------------------------------------------------------

This Day in American History
1676- Bacon's Rebellion, Jamestown, Virginia. Perhaps the first revolt against the British, who formed an alliance with the Indians. Lead by Nathaniel Bacon, a colonist, he was successful, but shortly after winning the town, he caught a disease and died (common in the day, unfortunately).The rebellion then collapsed and his followers were hunted down, some executed and then property confiscated. Virginia Governor Sir William Berkeley was replaced the next year and peace was restored, so says history.
(Full story at the end for those interested).
1737 - Birthday of Charles Carroll (d.1832), American patriot and legislator, was born. He was the only Roman Catholic signer of the Declaration and his signature read Charles Carroll of Carrollton. He lived in Maryland where, as a Roman Catholic he was forbidden from voting and holding public office. However, the wealthy Carrolls moved in the highest social circle and entertained George Washington and the Marquis de Lafayette at their estate.
1777-Battle of Saratoga, New York. After a series of defeats, American General Horatio Gates has a major victory.
http://memory.loc.gov/ammem/today/sep19.html
1796 - President Washington's farewell address was published. In it, America's first chief executive advised, "Observe good faith and justice toward all nations. Cultivate peace and harmony with all."
1849-First commercial laundry on the West Coast established in Oakland, California. The actual world's first commercial laundry was founded by a Mrs. Steel in New York in the early 1800s, and followed by others: The Troy (New York) Laundry -first of many Troy laundries nationwide, The Cambridge (Massachusetts) Laundry in 1840, the Boston and Roxbury Laundry in 1847, and the Contra Costa Laundry (Oakland, California) in 1849, eventually one of the largest in the west.
http://www.oaklandheritage.org/oakland_laundry.htm
1863- Battle of Chickamauga, Tenn. (near Chattanooga)-Second day.
(Considered the two bloodiest days of the Civil War)
1864- Third Battle of Winchester, Virginia: Union General Phillip Sheridan defeated Confederate General Jubal Early's forces at Winchester, Virginia, ending Early's raids on the North. Early's troops were again soundly beaten on September 22 at Fisher's Hill. After defeating Early, Sheridan turned his attention to destroy the food resources of the Shenandoah Valley. The strategy of the North was to cut off supplies from Europe, purchased by the Confederates, and to burn and destroy all food and manufacturing facilities thus cutting off all ammunition, clothing, food and other supplies that supported the Confederate troops. The movie "Gone with the Wind" centers on Sheridan's march through the south. A trivia fact: General George S. Patton's grandfather, who was his namesake, was killed fighting for the Confederacy in this battle.
http://www.findagrave.com/cgi-bin/fg.cgi?page=gr&GRid=9077
http://www.vmi.edu/archives/manuscripts/ms341016.html
http://www.vmi.edu/archives/manuscripts/ms035704.html
1865-Atlanta University Founded. On July 1, 1988, two private historically black institutions- Atlanta University and Clark College- consolidated to form Clark Atlanta University (CAU). CAU is a comprehensive, private, urban, coeducational institution of higher education with a predominantly African American heritage.
1873 -Black Friday: Jay Cooke & Co fails, causing a securities panic
http://www.buyandhold.com/bh/en/education/history/2000/jay_cooke3.html
(It is said that JP Morgan pulled the country out from bankruptcy by guaranteeing loans from European banks, but I am getting ahead of this terrible day in history as perhaps the worst depression the country has ever seen followed this collapse of the stock market. ).
http://www.publicbookshelf.com/public_html/The_Great_Republic_By_the_Master_H
istorians_Vol_III/panicof1_hd.html
1876- Melville Reuben Bissell of Grand Rapids, MI, obtained a patent for a "carpet sweeper." Although the idea had been introduced earlier, none of the early sweepers worked well. Bissell devised the" broom-action" principle, by which the application of variable pressure on the handle made the sweeper responsive to different grades of floor covering. Bissell organized the Bissell Carpet Sweeper Company in Grand Rapids, MI.
1876—Birthday of Vera Charlotte Scott Cushman, U.S. YWCA leader who served on the board of directors 31 years. She was an amazing fund raiser under whose co-direction about $170 million was raised to finance 140 "hostess houses" to house and feed women who were involved in World War I war work. Lodgings for women without a male escort were hard to find as well as dangerous before the modern women's movement.
1911- Trumpet player Lu Watters Birthday, born Santa Cruz, Ca. ( I have a collection of his first recorded music on shellac, then later with Turk Murphy)
http://shopping.yahoo.com/shop?d=product&id=1927033745&clink=dmmu.artist&a=b
http://www.interstatecd.com/bio/biopage.P++++42325.html
http://www.sfmuseum.org/hist4/watters1.html
http://www.sftradjazz.org/articles.html
http://www.sftradjazz.org/photos.html
1916-Birthday of jazz singer Helen Ward
http://musicfinder.yahoo.com/shop?d=hc&id=1802440129&cf=11&intl=us
1918-Birthday of piano player Professor Longhair, Bogalusa, LA
http://www.alligator.com/artists/bio.cfm?ArtistID=039
http://members01.chello.se/sven.gustafsson/fess/
http://www.pianospot.com/1700577.htm
1921 – Birthday of singer, musician Billy Ward, born Savannah, Ga.,
best known as Billy Ward and the Dominoes or perhaps just, "the Dominoes."
http://www.soulwalking.co.uk/Billy%20Ward%20&%20Dominoes.html
full bio:
http://afgen.com/billy_ward.html
1926-Birthday of Brooklyn Dodger Hall of Famer outfield Edwin Donald "Duke" Snider, Los Angeles, CA.
1928 -Mickey Mouse's screen debut (Steamboat Willie at Colony Theater NYC)
In 1928 Disney created the character Mickey Mouse in the silent film Plane Crazy. That same year Mickey also appeared in Steamboat Willy, a short that initiated the concept of making a separate cartoon for each animated movement. Instantly famous, the film was also Disney's first attempt to use sound (his own voice for Mickey). He also experimented with the use of music (The Skeleton Dance), the portrayal of speed (The Tortoise and the Hare), three-dimensional effects (The Old Mill), and the use of color. Disney produced the first feature-length cartoon, Snow White and the Seven Dwarfs (1938), which took three years to complete. Additional features included Pinocchio (1939), Fantasia (1940), Dumbo (1941), and Bambi (1942). In Song of the South (1946), he merged live actors and animated figures. During World War II, Disney's studio produced cartoons for the armed services as training tools and morale builders.
Beginning with Treasure Island in 1951, Disney
1931- Birthday of singer Brook Benton, whose real name was Benjamin Franklin Peay, born in Camden, South Carolina. Benton's baritone style showed the influences of Nat King Cole and Billy Eckstine. "It's Just a Matter of Time" and "So Many Ways," a double-sided million-seller in 1959, were the first of nearly a score of top-20 hits for him. Benton also recorded two popular 1960 duets with Dinah Washington, "Baby (You Got What It Takes)" and "A Rockin' Good Way." Benton's last big hit was "Rainy Night in Georgia," which reached number four on the Billboard Hot 100 in 1974. Benton died in 1988.
1940- Birthday of Canadian folk singer Sylvia Tyson, born in Chatham, Ontario. She was still Sylvia Fricker when she started performing with future husband Ian Tyson in 1961. They married three years later. Ian and Sylvia were at the forefront of the '60s folk revival, and performed throughout North America at clubs, colleges and festivals. Ian and Sylvia's hits included "Four Strong Winds," "You Were On My Mind" and "Lovin' Sound." The couple made their last appearances together in 1975. Sylvia continued to perform and record on her own, and was the host for the CBC Radio folk music show "Touch the Earth."
1934-Bruno Hauptmann arrested for kidnapping the Lindbergh baby.
Historians believe Lindbergh was covering for his sister, who was in and out of mental institutions and had a history of trying to harm her brother's child. It is said that many people were aware of this, and it one of the reasons his family moved to Europe, so authorities could not question his sister or family. It was proven through hard detective
work that Hauptmann was the man who wrote the ransom and collected the money, but he maintained he was innocent of the kidnapping itself, which was based soley that he wrote a ransom note and collected the money.
1941-Birthday of African-American author James Haskins, Demopolis, AL.
http://www.english.ufl.edu/faculty/jhaskins/
http://web.clas.ufl.edu/users/jhaskins
1941 –Birthday of "Mama" Cass Elliott (Ellen Naomi Cohen), American folk-pop singer with The Mamas & The Papas, born Baltimore, MD., died of a heart attack, July 29, 1974.
http://www.casselliot.com/about.htm
http://www.hotshotdigital.com/WellAlwaysRemember.3/MamaCassBio.html
1945---Top Hits
Till the End of Time - Perry Como
On the Atchison, Topeka and Santa Fe - Johnny Mercer
If I Loved You - Perry Como
You Two Timed Me One Time Too Often - Tex Ritter
1947 - The eye of a hurricane passed directly over New Orleans, and the barometric pressure dipped to 28.61 inches. The hurricane killed fifty-one persons, and caused 110 million dollars damage. It produced wind gusts to 155 mph while making landfall over Fort Lauderdale FL two days earlier.
1949-Birthday of drummer Lenny White, Jamaica, NY
http://shopping.yahoo.com/shop?d=product&id=1927007207&clink=dmmu.artist&a=b
http://www.drummerworld.com/drummers/Lenny%20White.html
1949- Ralph Kiner of the Pittsburgh Pirates hit his 50th home run of the season to become the first player in National League history to reach the 50 mark twice. After hitting 51 homers in 1947, Kiner finished the year with 54.
1953---Top Hits
You, You, You - The Ames Brothers
Vaya Con Dios - Les Paul & Mary Ford
Crying in the Chapel - June Valli
A Dear John Letter - Jean Shepard & Ferlin Husky
1953 - Singer Gisele MacKenzie took over as host on NBC-TV's Your Hit Parade. Her biggest hit during that stint, 1953 to 1957, was Hard to Get in June of 1955. Ironically, the song was first sung by Gisele in an episode of the NBC-TV show, Justice. It became a hit and she performed it again on Your Hit Parade. Born Gisele Marie-Louise Marguerite LaFleche, she studied piano and violin at the Royal Conservatory in Toronto. For appearing on her own CBC radio show, ''Meet Gisele,'' she became known as Canada's first lady of song.
Died September 5, 2003 of colon cancer.
http://www.biographybase.com/biography/MacKenzie_Gisele.html
http://www.vh1.com/artists/az/mackenzie_gisele/235253/album.jhtml
1954-"People are Funny" premiered on television. This half-hour show combined audience participation and stunts. One feature was a Univac computer that played matchmaker for eligible men and women. Art Linkletter hosted the show until 1958,; reruns were shown fro the next few seasons. The show was revived for a short time in 1984; Flip Wilson was the host.
1955- Errol Garner records "Concert by the Sea", Carmel, CA.
1955-Stan Kenton Bank satirizes blues idiom with "Blues in Burlesque," a two-sider record with drummer Shelly Manne doing one of his rare vocals. The record is quite a jazz collector's item.
1955-- Eva Marie Saint, Frank Sinatra and Paul Newman starred in the Producer's Showcase presentation of "Our Town" on NBC-TV.
1955-Hurricane Ione made landfall near Morehead City, NC with winds over 100 mph. 16.63 inches of rain fell at Maysville, NC. 40 blocks of New Bern, NC were underwater at one point. 7 people lost their lives and total damage was $88 million. This was the third hurricane to cross eastern North Carolina in 5 weeks.
1960--"The Twist" by Chubby Checker topped the charts and stayed there for a week.
1961---Top Hits
Take Good Care of My Baby - Bobby Vee
My True Story - The Jive Five
(Marie's the Name) His Latest Flame - Elvis Presley
Walk on By - Leroy Van Dyke
1962- " The Virginian" premiered on television. My father Lawrence Menkin wrote several episodes. It was TV's first 90-minute western starred James Drury as the Virginian, a foreman trying to come to terms with the westward expansion of technology and civilization. It was set on the Shiloh Ranch, in Wyoming. Key players included Doug McClure (with Drury, the only cast members to stay for the entire run), Lee J. Cobb, Roberta Shore, Pippa Scott, Gary Clarke, Randy Boone, L.Q. Jones, Harlan Warde, Clu Gulager, Diane
1964- "Flipper" premiered. An adventure series starring Flipper, the intelligent, communicative and helpful dolphin. The human cast members Included Brian Kelly as Chief Ranger Porter Ricks, Luke Halpin as his son Sandy, Tommy Norden as his son Bud and Ulla StrOmstedt as biochemi St Ulla Norstrand. Although the last telecast of this series was Sept 1,1968, the series was recreated under the same title in the '90's.
1969---Top Hits
Honky Tonk Women - The Rolling Stones
Sugar, Sugar - The Archies
I'll Never Fall in Love Again - Tom Jones
A Boy Named Sue - Johnny Cash
1970-"Ain't No Mountain High Enough" by Diana Ross topped the charts and stayed there for 3 weeks.
1970-She could turn the world on with her smile. "The Mary Tyler Moore Show" was seen for the first time on CBS-TV. It was the first of a new wave of contemporary sitcoms, combining good writing, an effective supporting cast and contemporary attitudes. The show centered on the two most important places in Mary Richard's (Mary Tyler Moore) life—the WJM-TV newsroom and her apartment at Minneapolis. At home she shared the ups and downs of life with her friend Rhoda Morgenstern ( Valerie Harper) and the manager of her apartment building, Phyllis Lynstrom ( Cloris Leachman). At work, as the associate producer ( later producer) for the "Six O'clock News," Mary struggled to function in a man's world. Figuring in her professional life were her irascible boss Lou Grant (Ed Asner), levelheaded and softhearted new writer Murray Slaughter ( Gavin MacLeon) and self-obsessed, narcissist anchorman Ted Baxter ( Ted Knight). In the last episode at the unthinkable happened, everyone in the WJM newsroom except the inept Ted was fired (ran for 168 episode with the finale show on March 19, 1977). 1974 - Eric Clapton received a gold record for "I Shot the Sheriff". The song reached #1 on the pop charts on September 14th
1974 - Eric Clapton received a gold record for I Shot the Sheriff. The song reached #1 on the pop charts on September 14th.
1974-Max Weinberg makes his debut as drummer in Bruce Springsteen's E Street Band at the Main Point in Philadelphia.
1979-Singer Elton John, accom1977---Top Hits
I Just Want to Be Your Everything - Andy Gibb
Float On - The Floaters
Don't Stop - Fleetwood Mac
Don't It Make My Brown Eyes Blue - Crystal Gayle
accompanied only by percussionist Ray Cooper, began his first US tour in four years. John had just completed a similar tour of the Soviet Union - the first Western pop star to visit that country.
1981-Singers Paul Simon and Art Garfunkel reunited for a free concert in New York's Central park. More than 400,000 people gathered to hear Simon and Garfunkel's first full concert in 11 years, although Garfunkel had joined Simon for occasional guest numbers since the duo's breakup in 1970. A double LP, "The Concert in Central Park," and a video of the event were issued. Simon and Garfunkel then launched a six-week European tour. Both Simon and Garfunkel received much-needed exposure at a time when their solo careers seemed to have stalled.
1982 -Streetcars stop running on Market St after 122 years of service to make way for Bay Area Rapid Transit, which now runs as a subway beneath Market Street.
1983-New York City had a record 92 degrees while snows fell out west.
1983-14 inches of snow fell just south of Great falls, MT. Temperatures fall to 6 degrees below zero at West Yellowstone, MT following the snow
1984- September 19-20- nearly 10,000 persons perished in the earthquakes (8.1 and 7.5 respectively, on the Richter scale) that devastated Mexico City. Damage to buildings was estimated at more than $1 billion, and 100,000 homes were destroyed or severely damaged.
1985---Top Hits
St. Elmo's Fire (Man in Motion) - John Parr
We Don't Need Another Hero (Thunderdome) - Tina Turner
Money for Nothing - Dire Straits
Modern Day Romance - Nitty Gritty Dirt Band
1985 - In Mexico City, Mexico, our neighbors, this day will forever be remembered. The first of two killer earthquakes hit the city. This one, 8.1 on the Richter scale, followed the next day by a 7.5er, crumbled buildings (damages were estimated at more than one billion dollars) and killed almost 10,000 people.
1987 - Michael Jackson's "I Just Can't Stop Loving You" rose to #1 in the U.S. on the "Billboard Hot 100". The single, from Jackson's "Bad" LP, stayed at the top of the hit heap for one week.
1987- Dick Clark's "American Bandstand" left the ABC TV network after more than 30 years and went into first-run syndication. ABC had cut the show to half an hour and Clark wanted to return to the program's original hour-long format. "Bandstand" began as a local show in Philadelphia in 1952 before going national five years later.
1988 - U.S. diver Greg Louganis struck and injured his head on the board in a preliminary round of springboard diving at the Summer Olympics in Seoul, South Korea. Days later, however, Louganis won the gold medal in springboard diving.
1989 - Showers and thunderstorms produced heavy rain in the Middle and Northern Atlantic Coast Region. Cape Hatteras, NC, was deluged with nearly 3.50 inches of rain in three hours. Syracuse NY reported 1.77 inches of rain, a record for the date, and Chatham NJ reported an all-time record of 3.45 inches in one day. Hurricane Hugo headed for the Bahamas, and Tropical Storm Iris, following close on its heels, strengthened to near hurricane force.
1991- Michael Jackson performed an unaccredited voice-over on "The Simpsons" animated series on the Fox network. He provided the voice for a white mental patient who thinks he's Michael Jackson.
1991 – While not found in America, perhaps the oldest archeological event the Iceman, scientists named Ötzi. found by a German tourist, Helmut Simon, on the Similaun Glacier in the Tirolean Ötztal Alps, on the Italian-Austrian border. The body is that of a man aged 25 to 35 who had been about 5 feet 2 inches (1.6 meters) tall and had weighed about 50 kg (110 pounds), is the oldest mummified human body ever found intact -- some 5000 years old. And his few remaining scalp hairs provided the earliest archaeological evidence of haircutting. And, if that's not enough, Ötzi was found to have a number of 'points' tattooed on his body, 80% of which are considered valid modern acupuncture points and dates acupuncture back to at least 3300 B.C.
1992--Elton John's "The One" is released.
1994- "ER" premiered. This medical drama takes place in the emergency room of the fictional County General Hospital in Chicago. Doctors and nurses take care of life and death patients while conducting their personal traumas as well. Cast includes Anthony Edwards, George Clooney, Sherry Stringfield, Noah Wylie, Laura lnnes, Gloria Reubens, Eriq La Salle and Alex Kingston.
1995-- The Washington Post publishes the "Unabomber's Manifesto." It leads the brother to realize the bomber is his brother and he notifies authorities.
1999 - On a warm September afternoon at Wrigley Field, Chicago, Sammy Sosa hit the 60 home-run mark for the second year in row, setting himself above all others in baseball's history books. "A lot of people said at the beginning of the year it would be impossible to hit 60 two years in a row," Sosa said. "Here I am."
***Bacon's Rebellion:
In the Virginia colony every adult male could vote. When Charles II was restored to the English throne, he sought to exploit the colony to the fullest. Virginia Governor Sir William Berkeley, supporting the king, adopted new laws to facilitate these efforts including measures allowing only property holders to vote, raising taxes to build up the town of Jamestown and raising the cost of shipping while lowering the price for tobacco. The resulting discontent exploded when the frontier of the colony was attacked by Indians and the governor refused to defend the settlers. Nathaniel Bacon, a colonist on the governor's council, was made leader by the frontier farmers, and his troops successfully defeated the Indians. Denounced by Berkeley as rebels, Bacon and his men occupied Jamestown, forcing the governor to call an election, the first in 15 years. The Berkeley laws were repealed and election and tax reforms were instituted. While Bacon and his troops were gone on a raiding party against the Indians, Berkeley again denounced them. They returned and attacked Berkeley's forces, defeating them and burning Jamestown on Sept 19, 1676. Berkeley again fled and Bacon became ruler of Virginia. When he died suddenly a short time later, the rebellion collapsed. Berkeley returned to power and Bacon's followers were hunted down, some executed and their property confiscated. Berkeley was replaced the next year and peace was restored.
--------------------------------------------------------------

Baseball Poem
Ralph
Hero without a nickname
When New York had its Clipper
Boston its Splendid Kid
And St. Louis its Man
Star without a galaxy
Pittsburgh's Ralph
Heir to Greenberg's Gardens and his wisdom
Kiner lit up and filled up Forbes
His first seven summers in the show
Topping the league in homers each season
Twice over the nifty fifty mark
Without a supporting cast
Ralph stole the show
Suddenly he was gone
"Traded" — as if anyone
Could equal his worth
For those who clicked the turnstiles
Just for Ralph
Left behind were the echoes
Of Ruthian cracks
(With Ruthian frequency)
Aunt Minnie's broken windows
Adoring unending
Cheers
The sounds were long gone
Like a trademark hit
No joy in Iron City:
Pirate treasure overboard
Written by Gene Carney, "Romancing the Horsehide,"
Baseball Poems on Players and the Game
Published by McFarland & Company
--------------------------------------------------------------


Credit Officer
Mentor, Ohio
Small firm, 125 deals a month, help us grow, place leases, secure approvals. E-mail us to MattWelly@1acg.com or give us a call to
(800) 830-0084 ext. 203.
ACG Equipment Finance is a full service specialty finance and leasing company with an eye fixed firmly on the future.

SuDoku
The object is to insert the numbers in the boxes to satisfy only one condition: each row, column and 3x3 box must contain the digits 1 through 9 exactly once. What could be simpler?
http://leasingnews.org/Soduku/soduko-main.htm
--------------------------------------------------------------

Daily Puzzle
How to play:
http://www.setgame.com/set/puzzle_frame.htm
Refresh for current date:
http://www.setgame.com/set/puzzle_frame.htm
--------------------------------