EFD Credit Officer III
Walnut Creek, CA
You will underwrite equipment finance and lease transactions primarily using credit scoring systems. Requires 5 years lending experience including underwriting.
CLICK HERE for a detailed description and resume submission info.

Visit www.bankofthewest.com, for more information. Bank of the West and its subsidiaries are equal opportunity/affirmative action employers.


Monday, September 24, 2007
Headlines---
NetBank Business Finance to close?
Charlie Lester on Galloway/Randall
Classified Ads---Operations
"Collateral asset" Funder expands to Canada
Financial Computer Systems joins Software list
UAEL Conf. up-date October 4-7, Tucson, AZ
Top Stories--September 17--September 21
Classified Ads---Help Wanted
Leasing 102 by Mr. Terry Winders, CLP
"Capital Leases"
"Gimme that Wine"
Calendar Events
Snapple Real Facts
Today's Top Event in History
This Day in American History
Baseball Poem
SuDoku
Daily Puzzle
######## surrounding the article denotes it is a "press release"

------------------------------------------------------------------
------------------------------------------------------------------

NetBank Business Finance to close?
by Christopher Menkin
The Feds have finally gone public that in fifteen days they have not announced a suitor for NetBank, Alpharetta, GA. In the meantime, at least two class action suits have been filed with certainly more to
follow. Also don't be surprised if you see a "bank run" on the first internet bank, perhaps similar to what happen recently in Great Britain. It will be a first for the World Wide Web.
The FDIC office in Dallas reportedly had a team working on the bids for NetBank, which could be obtained by calling 1-800-568-9161. A spokesman directed our call to the FDIC media relations office in Washington, DC, who at the time said, "no comment."
NetBank Business Finance CEO Dwight Galloway did return our telephone call over the weekend, and in his voicemail suggested to call him back on Monday (today.) His Saturday voicemail said he was in the office to meet with a broker, which does indicate he is still actively conducting leasing business.
In early August, 2007, Leasing News heard rumors that the transaction between NetBank, Alpharetta, GA, and privately held EverBank Financial, Jacksonville, Florida was falling apart. It was reportedly over subprime mortgages. At the time negotiations started the end of last year, the situation was not recognized as serious as it is today. As the bank looked at the mortgage loans on the books, they reportedly became more concerned about the credit and growing late payments. On September 7, Leasing News was first with the news that the transaction with NetBank and EverBank had fallen apart and federal regulators were taking over. The extent of their involvement was "no comment."
The original purchase by EverBank, an active internet banking operations, and NetBank, one of the first internet banks, seemed like a godsend when the original announcement was finally made in May. EverBank had approximately $4.7 billion in assets, 1,500 employees, and over 400,000 customers nationwide, and at the time, was also interested in expanding into mortgage financing.
"EverBank provides national banking and lending products directly to consumers and through a variety of business partners including priceline.com, Bank of New York, and other financial advisors and brokers. EverBank has received numerous awards including Forbes and Online Banking Report's 'Best of the Web' as well as other servicing, banking, and technology honors."
www.everbank.com
Readers may remember that in November of last year Leasing News reported NetBank was for sale, in part or whole, due to its financial difficulties. This was denied, although negotiations were taking part, and the bank was sold pending a review and other stipulations, with the transaction to take place before the summer. The two class action law suits concern this time period as to what the officers knew and reported to their stockholders.
Leasing News could not confirm from the SEC regarding the take over in early September, as a spokesman said both banks were open. Leasing News had learned from a reliable source that the Dallas office of the SEC was seeking buyers of the bank or its products, and was able to request a document. The delay in the announcement was certainly to hold off fears of a bank run on deposits at NetBank, perhaps it largest and most valuable asset today.
In Columbia, South Carolina, where NetBank Business Finance is located, Friday was the last day for formal operations at the bank's Two Notch Road Facility, as reported by thestate.com. This is their mortgage based operation. Originally Resource Bancshare Mortgage Group operated in the area. In November, 2001 NetBank purchased the operation from Resource Bancshares Mortgage Group, Inc., the parent then of Republic Leasing of South Carolina, founded by Dwight Galloway and Charles Randall. The company was originally a syndicator of leases. At the time, Resource Bancshare Mortgage reportedly employed 500 and NetBank wanted to get into the mortgage business.
According to thestate.com, only twenty managers will remain in the Columbia mortgage operation. Company spokesman Matthew Shepherd told the state.com the remaining employees are winding down other banking operations.
NetBank still has some banking service operations it runs at its main office Alpharetta, GA,
it was noted.
Perhaps the most successful of the enterprises has been the NetBank Business Finance unit, run by CEO Dwight Galloway.

Dwight Galloway, CLP
President, CEO, NetBank Business Finance
Production in the business equipment financing unit was up 10.3% to $19.8 million in March, 2007, according to financial filings with the SEC (in thousands of dollars:)
Monthly from March 2006

| March, 2006 | $19,693 |
| --- | --- |
| April, 2006 | $21,150 |
| May, 2006 | $17,963 |
| June, 2006 | $19,410 |
| July, 2006 | $13,366 |
| August, 2006 | $12,686 |
| September, 2006 | $13,123 |
| October, 2006 | $13,464 |
| November, 2006 | $17,437 |
| December, 2006 | $13,428 |
| January, 2007 | $14,284 |
| February, 2007 | $17,909 |
| March, 2007 | $19,756 |
| | |
In the September 14th story, Leasing News reported Galloway said he was willing to speak with anyone interested in NetBank or NetBank Business Finance. He believes there would be many interested in the finance/leasing operation.
"It is not the portfolio a company would primarily be interested in,"
he explains. "It is the people. I can tell you the first question a
potential buyer will ask me is: 'How do we keep all your people?'"
He also said it was in the best interest of the bank to keep his operation going and the federal regulators would be so inclined.
NetBank officials say the roughly $2.3 billion in total deposits the bank reported having on June 30 are of value to a potential buyer. Critics state that the concern which was one of the first internet bank has depositors all over the United States, and not in one geographic area. The bank got into trouble purchasing CMC leases, supposedly backed up by insurance, as well as subprime mortgages, its major downfall.
Shepherd told the state.com the company would not discuss severance packages. NetBank shares closed at 8 cents Friday — far from the all-time high of $80 in 1999. NetBank, whose shares were de-listed from the Nasdaq Stock Market this year, has seen their stock plummet more than 98 percent since January, 2007.
There were financial reporting problems, but the facts became NetBank lost $168 million in 2006. After seeing the problems in the industry itself, the closing of bank mortgage divisions and mortgage lenders letting staff go due to foreclosures and the decline of the real estate market, the federal regulators grew increasingly concerned with the NetBank's ability to fulfill its financial obligations.
A class action lawsuit was filed by Federman & Sherwood in the United States District Court for the Northern District of Georgia against NetBank, Inc. The complaint alleges violations of federal securities laws, Sections 10(b) and 20(a) of the Securities Exchange Act of 1934 and Rule 10b-5, including allegations of issuing a series of material misrepresentations to the market which had the effect of artificially inflating the market price. The class period is from May 1, 2006 through September 17, 2007.

Plaintiff seeks to recover damages on behalf of the Class.
William B. Federman
FEDERMAN & SHERWOOD
10205 North Pennsylvania Avenue
Oklahoma City, OK 73120
Email to: wfederman@aol.com
http://www.federmanlaw.com
Schoengold Sporn Laitman & Lometti, P.C. also has filed a class action lawsuit against NetBank, Inc. ("NetBank" or the "Company") (Other OTC:NTBK.PK - News) and certain key current and former officers and/or directors in the United States District Court for the Northern District of Georgia. This action was reportedly brought on behalf of persons who purchased or otherwise acquired NetBank securities during the period between May 1, 2006 and September 17, 2007 (the "Class Period").
The complaint alleges " that during the Class Period, defendants violated Sections 10(b) and 20(a) of the Securities Exchange Act of 1934 and Rule 10b-5 promulgated thereunder by making materially false and misleading statements to artificially inflate the value of NetBank stock. Specifically, it is alleged that the defendants repeatedly represented, beginning in May 2006, that NetBank was restructuring its operations to rid its strong core banking business from high risk non-conforming loan origination operations and other business segments which detracted from the performance of its core business. Defendants claimed its restructuring was largely complete by February 2007 and that investors could rely on the book value of the Company as reflecting its true value. However, defendants shocked investors by disclosing that as of May 21, 2007, NetBank's core banking business was so deficient in meeting regulatory capital requirements that bank regulators compelled NetBank to consummate a $2.5 billion asset sale at a significant $60-70 million loss in order to cover NetBank depositors as required by law. The Company's common stock price fell 66% -- from $1.75 per share on May 18, 2007 to $0.59 per share on May 21, 2007 on massive volume of 11,190,400 shares -- over forty-five times the previous day's volume.
"Further, on August 6, 2007, NetBank announced that its wholly owned retail mortgage business, Market Street Mortgage Corporation ("Market Street"), was completely valueless ("worthless." editor). NetBank also announced that the NASDAQ securities exchange was delisting the Company's common stock from trading. On August 7, 2007, NetBank's stock price dropped to $0.14 per share from its previous day's close of $0.20 per share, a 30% drop in one day on massive volume of 5,190,600 shares. Finally, on September 17, 2007, the purported buyer of NetBank's assets announced that it had terminated its purchase of the NetBank assets, announced on May 21, 2007, because it had become "clear" that NetBank would not be able to meet its regulatory requirements. NetBank's stock price then closed at $0.08 per share on September 17, 2007."
Jay P. Saltzman, Esq.
Daniel B. Rehns, Esq.
Schoengold Sporn Laitman & Lometti, P.C.
19 Fulton Street, Suite 406
New York, New York 10038
Tel: (212) 964-0046
Fax: (212) 267-8137
Toll Free: (866) 348-7700
E-Mail: Email Contact
Website: http://www.spornlaw.com
The List:
http://www.leasingnews.org/list_alpha_new.htm#repleasing
--------------------------------------------------------------

Charlie Lester on Galloway/Randall
Leasing News asked our emeritus advisor Charlie Lester for
a comment, as Leasing News is aware of the long time relationship
with both Dwight Galloway and Charles Randal.

With recent announcements, the pessimistic broker would say the "sky is falling, the sky is falling" and go into panic mode in search of a new funding source. The optimistic broker says take a look at NBF's strengths and track record. Why would any new buyer not keep the NetBank Business Finance operation pretty much as they exist today with 20 years of success doing the same thing?
You almost need a chalk board to keep up with who owns who in the finance industry these days. As a broker with only one funding source, LPI Healthcare is naturally concerned about the future of NetBank Business Finance. We are sure some of the employees have the same concern about their job future, but we think they share the same confidence in their management team and themselves that they know that NBF division is too valuable not to be acquired.
NetBank (NBF) and LPI Healthcare (LPIH), entered into a joint venture in February, 2000, to offer working capital loans to medical professionals. This program has been tweaked several times to plug credit guideline holes, but it has also produced over $100,000,000 in gross receivable loans and is now a very stable program. Dwight Galloway and Charles Randall of NBF worked with LPIH to make the changes that perfected the program—at least until the next adjustment. Many funders would have killed the program rather than try and cure it since the risk was high, but Dwight and Charles had confidence in the concept and that was all that was needed.
We don't know who the new owner will be, but we do know that the quality and professionalism of the NetBank staff will make the buying price a bargain. With Dwight as the visionary for new programs and his reputation in the industry, he brings stability and reliability to the organization. This is also indicative of the entire NBF staff as a whole. The entire NBF team is top notch with excellent management and excellent support teams and for that, the LPIH employees say "THANK YOU" to each of you.
Bring on the new owner since they will be getting a bargain and will soon see that Dwight and his staff will continue to grow the company and produce a profit consistent with risk.
Kurt Hess President
1800-573-7796
khess@lpifinancial.com
Kay Smith Vice President
1-800-573-7796
ksmith@lpifinancial.com
Charlie Lester Consultant
1-770-977-8131
cel3245@mindspring.com
--------------------------------------------------------------

Classified Ads---Operations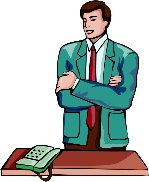 East Windsor, NJ
Skilled Manager in credit, collections, training, documentation, policy and procedure, lease and finance operations. Get results and keep the customer coming back.
Email: rgmorrill@comcast.net
Resume
http://www.leasingnews.org/Classified/Resumes/Richard_Morrill.pdf
Boulder, CO
A proven Director acknowledged for the ability to creatively troubleshoot situations, and to develop/implement turn around programs in both start-up and established operations.
E-mail: scottroessler@comcast.net
Resume
http://www.leasingnews.org/Classified/Resumes/ROESSLER_RESUME_05302007.pdf
To place a free "job wanted" ad here, please go to:
http://www.leasingnews.org/Classified/Jwanted/Jwanted-post.htm
For a full listing of all "job wanted" ads, please go to:
http://www.leasingnews.org/Classified/Jwanted/Jwanted.htm
--------------------------------------------------------------

"Collateral asset" Funder expands to Canada
The seemingly successful "collateral asset" funder Dakota Financial has brought their program to Canada ( except Quebec.) Brokers normally add up to 15 points to the "challenged credit" rate and most leases are generally 32 payments with four payments as purchase option, one month in advance, according to Scott Woodring, Vice President, Sales & Marketing, of Dakota, formerly with Pawnee Leasing and FireRock Capital.
The company considers themselves more an "asset based lender"
then swayed by the story behind the credit situation. They state their North American programs are specifically designed to provide lease funding for customers that have prior bankruptcies, tax liens, judgments, repossessions, or slow pays. Dakota funds traditional deals as well as sale-leasebacks, private party sales, start-ups, and owner/operators.
"If we're funding a hard asset transaction, the additional collateral requirement is a 1:1 ratio. If a soft asset then 2:1., "he added.
Dakota representatives kicked off their Canadian dealings by exhibiting at the CFLA Conference in Banff, Alberta at the beginning of the week. The conference was reportedly well attended by both funding sources and lease brokers.
Michael Green, Dakota Financial's Managing Partner, views the Canadian leasing market as a tremendous opportunity for growth.
"We are very excited about the possibilities of developing our niche funding product in Canada." Green said, "Funding across national borders is clearly the next step in establishing Dakota Financial as the premier asset-based, challenged credit funding source in North America."
"Dakota Financial is a collateral-based direct funding source that specializes in C & D level transaction for customers who are unable to receive funding from traditional sources. Our nationwide program provides funding for start-ups as well as credit profiles that have prior bankruptcies, judgments, tax liens, repossessions or slow pays. I would say that the average credit score of our transactions is in the mid 500s. We have done many deals in the sub 500 range. Although we do all kinds of equipment, we specialize in trucks (including over the road owner operators), trailers, yellow iron and logging equipment. I encourage you to go to our website, www.dakotafinancial.com to find out more information including examples of recent funded transactions. Broker Qualify - Call or visit
www.dakotafinancial.com/ broker.htm"
"Dakota now has a Canadian subsidiary and is equipped to begin doing business with our neighbors to the north immediately, " he added.
The company, founded in 2002, is headquartered in Los Angeles with locations in Fort Collins, CO and Charlotte, NC.
--------------------------------------------------------------


Leasing Software Companies
Top eLeasing software companies, as ranked by employees.
Rank

Company Name
Year Founded
Website

Employees

CEO

Additional Services
Offered

Yearly
Volume

Major Clients

25

N/R

CEO: A. George Hill, Jr.

EZ13: lessee lease accounting software ComplyPak: accounting service for lessee, lessor, and subleases, leasehold improvements, foreign currency translation, and more

Privately held

Clients: Chain stores & restaurants, telecommunications firms, manufacturers, and others
--------------------------------------------------------------

UAEL Annual Conference & Exposition
Hilton Tucson El Conquistador Golf & Tennis Resort, Tucson, AZ
October 4-7, 2007

CLP Master Review Class
Thursday, October 4, 2007


Image Provided by www.hiltonelconquistador.com

CLP Master Review Class Description:

For those currently studying for your CLP Exam this is an excellent review class.

For those who are new to the industry, this would be a good class to attend to get familiar with leasing terminology and begin to learn about the math, accounting and law of leasing.

CLP Master Review Class Schedule:
Bob Teichman, CLP
Teichman Financial Training
Classification & Terminology
9:00 AM - 10:00 AM

Math of Leasing
10:00 AM - 12:00 PM
Virginia Piazza, CPA, CLP
Premier Lease & Loan Services
Accounting for Leases
1:00 PM - 3:00 PM
Irwin Wittlin, Esq.
Hemar, Rousso & Heald, LLP
Leasing Law, Documentation and Collections
3:00 PM - 5:00 PM

Conference "Expanded" Exposition




Online Exhibitor Appointment Registration Ends
Wednesday, September 26, 2007

This year's conference exposition promises to be the most accessible and attendee friendly environment yet with easy appointment scheduling and greater access to exhibitors with panel discussions.

Meet our conference exhibitors by making an appointment online with our fast and easy appointment calendar. Just log in and click on your appointment times.

Online Exhibitor Appointment Registration

Appointment times will fill up quickly so hurry and book your appointments now!

--------------------------------------------------------------

Top Stories--September 17--September 21
Here are the top ten stories most "opened" by readers last week:
(1) Feds Raise Prime ½ Point as Expected * (A)
http://www.leasingnews.org/archives/September%202007/09-19-07.htm#feds
(2) LaSalle National Bank Leasing to close?
http://www.leasingnews.org/archives/September%202007/09-19-07.htm#lnb
(3) LaSalle employees fear for their jobs
http://www.chicagotribune.com/news/local/chi-bank_both_16sep16,1,769329.
story?ctrack=3&cset=true
(4) Leasing Insurance alleged Kickback Scandal
http://www.leasingnews.org/archives/September%202007/09-21-07.htm#lia
(5) NetBank makes it Official re: EverBank
http://www.leasingnews.org/archives/September%202007/09-21-07.htm#netb
(6) Monitor largest leasing companies by net assets * (B)
http://www.leasingnews.org/archives/September%202007/09-19-07.htm#mon
(7) Leasing 102 by Mr. Terry Winders, CLP
Electronic Funds Transfer (ACH)
http://www.leasingnews.org/archives/September%202007/09-17-07.htm#102
(8) Wildwood Financial Ex-Employees and Students
http://www.leasingnews.org/archives/September%202007/09-21-07.htm#wild
(9) What Salespeople Do-And Don't Do-With Credit
http://www.leasingnews.org/archives/September%202007/09-19-07.htm#info
(10) Wachovia Sued over LeNature syndicated loan
http://www.leasingnews.org/archives/September%202007/09-19-07.htm#news2
(A) This followed the previous day extra, not counted in the top ten
as it was a single edition, very well read.
It was also explained in:
Letters---We get eMail about Prime Rate
http://www.leasingnews.org/archives/September%202007/09-21-07.htm#letter
(B) This site is not the original, as the SNL link posted on the Marlin
Business Service Investor section was removed, and as an accommodation,
the graphic of the Monitor magazine was removed from the story.
To learn more, please see:
Correction: Monitor Top 100 Net Assets List
http://www.leasingnews.org/archives/September%202007/09-21-07.htm#correct
--------------------------------------------------------------

Leasing Industry Help Wanted
Business Developement Specialist

Business Development Specialist
(2 Positions)
Clearwater , Florida
Two years sales exp. 1-2 years leasing exp. For more info, please click here. Please email text resume to
h-r@ccclease.com .
No attachments please.
Founded in 1978, Commonwealth Capital Corp. has been helping lessors grow their equipment-leasing business. We offer true operating leases for in-demand information technology and medical equipment.
Credit Officer

Credit Officer
Mentor, Ohio
Small firm, 125 deals a month, help us grow, place leases, secure approvals. E-mail us to MattWelly@1acg.com or give us a call to
(800) 830-0084 ext. 203.
ACG Equipment Finance is a full service specialty finance and leasing company with an eye fixed firmly on the future.

EFD Credit Officer


EFD Credit Officer III
Walnut Creek, CA
You will underwrite equipment finance and lease transactions primarily using credit scoring systems. Requires 5 years lending experience including underwriting.
CLICK HERE for a detailed description and resume submission info.

Visit www.bankofthewest.com, for more information. Bank of the West and its subsidiaries are equal opportunity/affirmative action employers.


Funding/Lease Processor

Funding/Lease Processor
Los Angeles, California
Organized, detail person, 1 yr min. Brokering/discounting exp. Unlimited career growth.Contact: jdobens@taycor.com
Taycor has been in business for over 10 years with access to every major funding source.
Relationship Manager

Relationship Manager
Minneapolis, MN
Primary contact for brokers/lessors. Coordinates development and execution of programs, represents Company at trade association conferences, implements strategy to best serve the brokers/lessor marketplace. Requires 4 year degree or equivalent industry experience.
To apply e-mail resumes attention of Brad Peterson bpeterson@predictifund.com and careers@advanceme.com. Background Checks are required. EOE
Predictifund, a subsidiary of Capital Access Network, Inc. (CAN) providing equipment financing and working capital options to brokers.

----------------------------------------------------------------

----------------------------------------------------------------

Leasing 102
by Mr. Terry Winders, CLP
Capital Leases
A Capital lease is a classification for GAAP accounting that requires the lessee to discount the lease payment stream at their incremental borrowing rate ( average cost of money under like circumstances) to determine the amount to be depreciated. They call this the net present value (NPV). This occurs if the lease meets any of the criteria of paragraph 7 of the classification rules. Then they subtract the NPV from the total lease payments to determine the interest and this interest is taken over the term of the lease under the interest method. However, I have seen some accountants take the interest over the term on a straight line basis.
The issue regarding the depreciation is a function of which criteria of paragraph 7 was met. If the lease met 7.a, automatic title transfer or 7.b bargain purchase option then it can be assumed the lessee will own the asset for a time longer than the term of the lease so the term of the depreciation will be what ever actual useful life the equipment will have for the lessee. This means that the lease may have a term of 36 months however the actual useful life of the equipment to that lessee is five years creating a situation where the interest is taken over the life of the lease (36 months) but the depreciation of the net present value is taken over the actual useful life of 60 months. Therefore when the lease terminates the lessee will still have 40% of the NPV yet to depreciate making the probability of replacing the equipment very slim. Lessor's need to understand how long the useful life of equipment is to the lessee and either arrange a lease for the actual use of the equipment or consider selling the customer on the idea of a non-bargain purchase option.
If the lease contains a purchase option that is not a bargain then it does not meet 7.a or 7.b but it may meet 7.c (over 75% of useful life) or 7.d (lease payment have a net present value above 90% of the fair value of the equipment to the lessor). If the lease is over 75% of the useful life or the NPV is over 90% of the current FMV then the depreciation for the lessee will be restricted to the term of the lease. This is good for lessor because the expense stops art lease termination so no barrier exists to stop the lessee from replacing the equipment. Hence opportunities for more business.
One note of clarification, if a FMV purchase option exists to solve the term of book depreciation for the lessee it also opens the door for the lease to quality for income tax as a true lease. Understanding both the accounting requirements and the income tax requirements are necessary to engage in equipment lease sales.
Mr. Terry Winders, CLP, has been a teacher, consultant, expert witness for the leasing industry for thirty years and can be reached at leaseconsulting@msn.com or 502-327-8666.
He invites your questions and queries.
Previous #102 Columns:
http://www.leasingnews.org/Conscious-Top%20Stories/Leasing_102/Index.htm
----------------------------------------------------------------


"Gimme that Wine"
Wet weather has Central Coast grape grower's eyes to the Sky
http://www.ksby.com/Global/story.asp?S=7107694
New Wine Label declarations under consideration
http://winesandvines.com/template.cfm?section=news&content=50506
Krug: class in a glass
http://www.cnn.com/2007/WORLD/europe/09/19/krug.september.aol/
New Zealand produces wines from Sauvignon Blanc to Pinot Noir
http://www.palmbeachdailynews.com/news/content/news/food/FOODnzwines0920.html
Wine Prices by vintage
http://www.winezap.com
http://www.wine-searcher.com/
US/International Wine Events
http://www.localwineevents.com/
Winery Atlas
http://www.carterhouse.com/atlas
Leasing News Wine & Spirits Page
http://two.leasingnews.org/Recommendations/wnensprts.htm
The London International Vintners Exchange (Liv-ex) is an electronic exchange for fine wine.
http://www.liv-ex.com/
----------------------------------------------------------------

Calendar Events This Day
Cambodia: Constitutional Declaration
National holiday. Commemorates the new constitution of 1993.
https://www.cia.gov/library/publications/the-world-factbook/geos/cb.html
Family Day—A day to eat dinner with your children.
www.casefamilyday.org
Guinea-Bissau: Independence Day.
National holiday. Commemorates declaration of independence from Portugal in 1973.
https://www.cia.gov/library/publications/the-world-factbook/geos/pu.html
Energize Day.
A day set aside for anyone who has said, "I don't have time to do the personal things I wanted to do for myself.
www.michelleporchia.com
Japan: Autumnal Equinox Day
National Holiday.
Mozambique: Armed Forces Day.
National holiday. Commemorates the beginning of the war for independence in 1964.
https://www.cia.gov/library/publications/the-world-factbook/geos/mz.html
National Cherries Jubilee Day
http://holidayinsights.com/moreholidays/September/cherriesjubileeday.htm
National Punctuation Day
A celebration of the lowly comma, the correctly used quote and other proper uses of periods, semicolons and the ever mysterious ellipsis.
www.national puctuationday.com
South Africa: Heritage Day
A celebration of South African nationhood, commemorating the multicultural heritage of this
rainbow nation.
Saint feast Days
http://www.catholic.org/saints/f_day/sep.php
----------------------------------------------------------------

Lake Superior is the world's largest lake.
http://geology.com/records/largest-lake.shtml
----------------------------------------------------------------

Today's Top Event in History
1896- birthday of F. Scott Fitzgerald, American short story writer and novelist; author of This Side of Paradise, The Great Gatsby and Tender Is the Night. His short stories are worth reading again and are now in one collection. The last series about Hollywood in the 1940's are not very well respected by college professors, but the seventeen Pat Hobby stories about a writer down on his luck are both terrific and very revealing about his life. Born Francis Scott Key Fitzgerald, at St. Paul, MN, he died at Hollywood, CA, Dec 21, 1940.
http://memory.loc.gov/ammem/today/sep24.html
[headlines]
----------------------------------------------------------------

This Day in American History
1625- Dutch attack San Juan, Puerto Rico.
http://www.cr.nps.gov/habshaer/habs/absprw.htm
http://www.nps.gov/saju/saw13.html
1657-The first autopsy with a verdict of a coroner's jury was recorded in Maryland. The surgeon received his fee of "one hogshead of tobacco" for "dissecting and viewing the corpse" of an African-American slave thought to have been murdered by his master. It was proven he was beaten to death, which was against the law, even for a "slave."
1683- Jews are expelled from all French possessions in America
http://www.us-israel.org/jsource/History/timeline.html
1734-Members of the Schwenkfelder Society gave thanks for their deliverance from Old World persecution as they prepared to take u new lives in the Pennsylvania Dutch counties of Pennsylvania. Still celebrated.
1742-Faneuil Hall at Boston, MA, opened to the public. Designed by painter John Smibiert, it was enlarged in 1805 according to plans by Charles Bullfinch. Today it is on the Freedom Trail, as part of the Boston Historical Park, administered by the National Park Service.
1755- birthday of John Marshall, Fourth Chief Justice of Supreme Court, born at Germantown, VA. Served in House of Representatives and as Secretary of State under John Adams. Appointed by President Adams to the position of chief justice in January 1801, he became known as "The Great Chief Justice." Marshall's court was largely responsible for defining the role of the Supreme Court and basic organizing principles of government in the early years after adoption of the Constitution in such cases as Marbury v Madison, McCulloch V Maryland, Cohens v Virginia and Gibbons v Ogden. He died at Philadelphia, PA, July 6,1835.
1789 - Congress passes the Judiciary Act of 1789, establishing a strong federal court system with the powers it needs to ensure the supremacy of the Constitution and federal law. The new Supreme Court will have a chief justice and five associate justices.
1825--Birthday of Frances Ellen Watkins (Harper) - Afro-American activist. She helped organize the National Association of Colored Women after a lifetime devoted to the cause of abolition. Her story "The Two Offers" in the Anglo-African Magazine (1859) is considered the first story written by an African-American woman to be published in the U.S.
1855--In San Francisco, the preserved heads of Joaquin Murieta and Three-Fingered Jack" were sold at auction today for $36 to satisfy a judgment.
1868-Birthday of ragtime pianist Scott Joplin, Bowie City, TX
1869- Black Friday, a day of financial panic of Wall street caused by the manipulation of Jay Gould and James Fisk, ruined thousands of gold speculators. In an attempt to corner the gold market, Gould and Fisk tried to keep President Grant from selling government gold and assured the public that they had been successful. However, Grant ordered the sale of $4,000,000 in gold, forcing the price down.; Wall St panic after Gould & Fisk attempt to corner gold.
1896- birthday of F. Scott Fitzgerald, American short story writer and novelist; author of This Side of Paradise, The Great Gatsby and Tender Is the Night. His short stories are worth reading again and are now in one collection. The last series about Hollywood in the 1940's are not very well respected by college professors, but the seventeen Pat Hobby stories about a writer down on his luck are both terrific and very revealing about his life. Born Francis Scott Key Fitzgerald, at St. Paul, MN, he died at Hollywood, CA, Dec 21, 1940.
http://memory.loc.gov/ammem/today/sep24.html
1912-Birthday of pianist Teddy Wilson, Austin, TX
1918-Birthday of pianist/organ player/arranger Wild Bill Davis, Glasgow,MO
1923-Birthday of the great baritone sax player Serge Chaloff, Boston, MA
1923 Trumpet player Fats Navarro Birthday
1926 - The temperature at Yellowstone Park dipped to nine degrees below zero. It was the coldest reading of record in the U.S. during September. Severe freezes were widespread over the northwestern U.S. causing great crop destruction. In Washington State, Spokane County experienced their earliest snow of record. Harney Branch Experiment Station in Oregon reported a temperature of 2 degrees above zero to establish a state record for the month of September.
1931- Don Redman records "Chant of the Weed".
1934 - Babe Ruth bid farewell to the New York Yankees. It was his last game in Yankee Stadium and for the team. The Yankees lost to the Boston Red Sox, 5-0.
1936- birthday of Jim Henson, puppeteer, born at Greenville, MS. Jim Henson created a unique brand of puppetry known as the Muppets. Kermit the Frog, Big Bird, Rowlf, Bert and Ernie, Gonzo, Animal, Miss Piggy and Oscar the Grouch are a few of the puppets that captured the hearts of children and adults alike in television and film productions including "Sesame Street," "The Jimmy Dean Show," "The Muppet Show," The Muppet Movie, The Muppets Take Manhattan, The Great Muppet Caper and The Dark Crystal. Henson began his career in 1954 as producer of the TV show "Sam and Friends" at Washington, DC. He introduced the Muppets in 1956. His creativity was rewarded with 18 Emmy Awards, seven Grammy Awards, four Peabody Awards and five ACE Awards from the National Cable Television Association. Henson died unexpectedly May 16, 1990, at New York, NY.
1931- Don Redman records "Chant of the Weed". (Gil Evan's did a new arrangement of this, I think it was in "Old Wine, New Bottle."
1938 - Tennis champion Don Budge won the U.S. Tennis Open at Forest Hills, NY. The win made Budge the first player to win all four major titles (he also had won the Australian Open, the French Open and the British Open).
1940- Jimmie Foxx of the Boston Red Sox hit the 500th home run of his career against pitcher George Caster of the Philadelphia Athletics. Foxx's former team. Ted Williams hit three homers in the same game, the first half of a doubleheader. Foxx played in the majors form 1925 through 1945 and hit a total of 534 homes.
1944-SCHAEFER, JOSEPH E. Medal of Honor
Rank and organization: Staff Sergeant, U.S. Army, Company I, 18th Infantry, 1st Infantry Division. Place and date: Near Stolberg, Germany, 24 September 1944. Entered service at: Long Island, N.Y. Birth: New York, N.Y. G.O. No.: 71, 22 August 1945. Citation: He was in charge of a squad of the 2d Platoon in the vicinity of Stolberg, Germany, early in the morning of 24 September 1944, when 2 enemy companies supported by machineguns launched an attack to seize control of an important crossroads which was defended by his platoon. One American squad was forced back, another captured, leaving only S/Sgt. Schaefer's men to defend the position. To shift his squad into a house which would afford better protection, he crawled about under heavy small-arms and machinegun fire, instructed each individual, and moved to the building. A heavy concentration of enemy artillery fire scored hits on his strong point. S/Sgt. Schaefer assigned his men to positions and selected for himself the most dangerous one at the door. With his Ml rifle, he broke the first wave of infantry thrown toward the house. The Germans attacked again with grenades and flame throwers but were thrown back a second time, S/Sgt. Schaefer killing and wounding several. Regrouped for a final assault, the Germans approached from 2 directions. One force drove at the house from the front, while a second group advanced stealthily along a hedgerow. Recognizing the threat, S/Sgt. Schaefer fired rapidly at the enemy before him, killing or wounding all 6; then, with no cover whatever, dashed to the hedgerow and poured deadly accurate shots into the second group, killing 5, wounding 2 others, and forcing the enemy to withdraw. He scoured the area near his battered stronghold and captured 10 prisoners. By this time the rest of his company had begun a counterattack; he moved forward to assist another platoon to regain its position. Remaining in the lead, crawling and running in the face of heavy fire, he overtook the enemy, and liberated the American squad captured earlier in the battle. In all, single-handed and armed only with his rifle, he killed between 15 and 20 Germans, wounded at least as many more, and took 10 prisoners. S/Sgt. Schaefer's indomitable courage and his determination to hold his position at all costs were responsible for stopping an enemy break-through.
1951- "Love of Life" premiered on television. This serial, which began as a 15-minute show, ran for 28 years. It was set in the town of Barrowsville at first and later moved to Rosehill; the story lines also shifted from a focus on two sisters to a larger number of characters. The diverse cast included such notables as Christopher Reeve, Karen Grassle, Roy Scheider, Dana Delaney, John Aniston, Marsha Mason, Bert Convy, Warren Beatty and Barnard Hughes.
1951-Birthday of American composer S.K. Waller, Ventura County, CA.
1951- Dr. Chritian Hamburger at Gentofte Hospital, Copenhagen, Denmark, performed the first sex-change operation on an American. The patient was George Jorgensen of New York City, 25 years old, who later adopted the name Christine Jorgensen. Two additional operations were needed to complete the change. The first hospital to offer sex-change surgery was the Johns Hopkins University, Baltimore, MD, which began performing operations in September, 1966. The cost was about $1,500.
1955 - Millions of Americans tuned in to watch Judy Garland make her TV debut on the "Ford Star Jubilee". The CBS show received the highest television ratings to that time.
1957-Racial violence in Little Rock, Ark, prompted President Dwight Eisenhower to send a force of some 1000 U.S. Army paratroopers to enforce the desegregation of Central High School. The president said that violence had caused the removal of nine black students in the newly integrated school. The students entered the guarded school on September 25.
1958 - No. 1 Billboard Pop Hit: ``It's All in the Game,'' Tommy Edwards.
1961 - Bullwinkle J. Moose and his friend, Rocket J. (Rocky) Squirrel, were seen in prime time for the first time on NBC-TV. The Sunday night cartoon (7-7:30 p.m.) was called "The Bullwinkle Show". Originally Bullwinkle and Rocky appeared on ABC in a weekday afternoon series, "Rocky and His Friends".
1962 - The University of Mississippi agrees to admit James Meredith as the first black university student, sparking more rioting.
1964- "Daniel Boone" premiered on television. It was a huge success, based loosely on the life of pioneer Daniel Boone, who helped settle Kentucky in the 1770s. Fess Parker starred as the American hero. Ed Ames played Mingo, Boone's friend, an educated Cherokee and Pat Blair played his wife, Rebecca. Also featured were Albert Salmi, Jimmy Dean, Roosevelt Grier, Darby Hinton, Veronica Cartwright and Dallas McKennon.
Parker settled into Santa Barbara, built a well-known resort
http://www.fpdtr.com/index3.html,
grows grapes for wine he bottles, plus has a famous inn and spa
http://www.caohwy.com/f/fepawico.htm
1964- "The Munsters" was a half-hour sitcom about an unusual family who thought they were ordinary. Each family member resembled a different type of monster: Herman Munster (Fred Gwynne) was Frankenstein's monster, Lily, his wife (Yvonne DeCarlo) and Grandpa, her father (Al Lewis) were vampires and his son Eddie (Butch Patrick) was a werewolf. Only their niece, Marilyn (Beverly Owen and Pat Priest), looked normal, and they considered her the unattractive family member. Most of the show's laughs came from the family's interactions with outsiders. The last telecast was on
Sept 1, 1966.
1966- Top Hits This day
Cherish - The Association
Sunshine Superman - Donovan
Bus Stop - The Hollies
Almost Persuaded - David Houston
1966-The Beatles' "Eleanor Rigby" peaks at #11 on the singles chart.
1966-Stevie Wonder's "Up-tight Everything's Alright" enters the LP chart. It features the top-10 hits, "Uptight (Everything's Alright)" and a remake of Bob Dylan's "Blowin' In The Wind."
1968 - No. 1 Billboard Pop Hit: ``Hey Jude,'' The Beatles. The song is the biggest for the best-selling rock group of all time. It stays at No. 1 for nine weeks.
1968- "60 Minutes" premiered, TV's longest-running prime-time program was originally hosted by Harry Reasoner and Mike Wallace. Dan Rather and Diane Sawyer were also reporters on TV's first news magazine. Today the show's correspondents include Ed Bradley, Steve Kroft, Lesley Stahl, Morley Safer, Andy Rooney and MikeWallace.
1971-the World Hockey Association was formed with 12 teams scheduled to begin play in 1972. The WHA lasted seven seasons after which four surviving teams entered the National hockey League.
1973-Birthday of foot ballplayer Eddie George, born Philadelphia, PA.
1974- Al Kaline of the Detroit Tigers doubled off Dave McNally of the Baltimore Orioles in the fourth inning of a 5-4 Orioles win. The hit was the 3,000th of Kaline's career which began in 1953 and ended in 1974.
1974-Top Hits This Day
Can't Get Enough of Your Love, Babe - Barry White
Rock Me Gently - Andy Kim
I Honestly Love You - Olivia Newton-John
I Wouldn't Want to Live if You Didn't Love Me - Don Williams
1975-Birthday of American composer Greg Robbin, Chicago, IL.
1977- " The Love Boat" premiered. This one hour comedy-drama featured guest stars aboard a cruise ship, the Pacific Princess. All stories had to do with finding or losing love. The ship's crew were the only regulars (though there were occasional recurring roles, like Charo as April): Gavin MacLeod as Captain Merrill Stubing, Bernie Kopell as the often-divorced Doctor Adam Bricker, Fred Grandy as assistant purser Burl "Gopher" Smith, Ted Lange as bartender Isaac Washington and Lauren Tewes as cruise director Julie McCoy. Also featured were Jill Whelan as Vicki, Stubin's daughter , Pat Klous as Julie, who replaced Tewes and Ted McGinley as photographer Ashely Covington "Ace" Evans. The series ended with the last telecast on September 5, 1986, but three tow-hour specials were broadcast the next year. MacLeon, Lange, Kopell and Whelan were reunited in a Love Boat special in 1990.
1977-Fleetwood Mac's "Don't Stop" peaks at #3 on the singles chart while E.L.O.'s "Telephone Line" peaks at #7
1977-Styx' "Come Sail Away" is released.
1977- Rev. John T. Walker was installed as the sixth -- and first African American -- bishop of the Episcopal diocese in Washington, D.C.
1978 - No. 1 Billboard Pop Hit: ``Kiss You All Over,'' Exile.
1983-Billy Joel's "Tell Her About It" hits #1 on the singles chart.
1983-The Moody Blues' "The Present" enters the LP chart.
1987- "A Different World" premiered. It was spin-off from "The Cosby Show," Denise Huxtable (Lisa Bonet) goes off to Hillman College. The first season's cast included Marisa Tomei, Dawnn Lewis, Jasmine Guy, Loretta Devine, Amir Williams, Kadeem Hardison, Darryl Bell, Marie-Alise Recasner, Mary Alice and Sinbad. Bonet left the series and returned to "The Cosby Show." Returning for a second season were Lewis, Guy, Hardison, Bell, Alice and Sinbad, plus Charnele Brown, Cree Summer and Glynn Turman. Aretha Franklin (Turman's wife) sang the show's theme song.
1988- Barbara C. Harris was elected suffragan bishop of the Diocese of Massachusetts, the first female Episcopal bishop.
1988 - Seoul Summer Olympics flashes: 1) Carl Lewis ran the fastest 100 of his life, 9.92 seconds, but was beaten by Canadian Ben Johnson's 9.79. "I ran the best I could, and I'm pleased with the race." Lewis said. (Lewis did become the recipient of the that gold medal when Johnson tested positive for steroids, a banned substance for Olympic athletes.) 2) Jackie Joyner-Kersee amassed a world-record score (7,291) in the heptathlon (seven different track-and-field events for women).
1988-Bobby McFerrin's "Don't Worry, Be Happy" hits #1 on the singles chart.
1989 - Forty-seven cities between the Rockies and the Appalachians reported record low temperatures for the date. Lows of 38 degrees at Abilene TX, 34 degrees at Jackson KY, and 36 degrees at Midland TX established records for the month of September. The low of 36 degrees at Midland smashed their previous record for the date by thirteen degrees. Fayetteville AR and Springfield MO reported their earliest freeze of record. Thunderstorms produced torrential rains in northeastern Florida. Jacksonville was deluged with 11.40 inches of rain, and flash flooding resulted in two deaths.
2005- Averaging more than 50,000 fans per game, the Yankees become the third franchise in major league history, and the first since the 1994 strike, to pass the four-million attendance mark. The 1993 Colorado Rockies and the 1991-1993 Toronto Blue Jays are the other teams which have reached the milestone.
--------------------------------------------------------------

Baseball Poem
Listening to the Ballgame
Here, in what one poet called
The realm of decline, among
Momentary days, I stretch out
On the couch, close my eyes,
And listen as the game gathers
Its dimensions of clarity
And grace. An east wind
Billows through the curtains.
The light of Saturday afternoon
Spills into the room, shining
On the round leaves of the ivy.
What is time to me? The surf
Of voices drifts against my ear
And is sea enough, and memory.
Just this morning a red bird
Fluttered against my window
Like a battered heart trying
To get back home. Now my wife
Sings in the kitchen, slicing
Red berries into a bowl.
The child she carries is red
And translucent with blood
As the sun inside my eyelids,
And the day arcs above us all:
Cloudless, cornflower blue.
A high sky, the players call it,
Where spheres fall from light.
So much of what we love takes
Place beyond us, I ' m grateful
For each of these returning
Curves, for the calculus
By which Clemente drifts back
Toward the right-field wall
And the ivy flashes like flakes
Of bronze in old Forbes Field.
I don ' t know what that bird
Meant to tell me, or whether
I'll ever stop comparing
The loss of a ball park to
The fall of Troy . Or how long
My momentary days will continue
To fill with such splendid ease.
I think about the nine round
Stations we pass through, out
Of that only paradise, into
The realm of decline. Of how
There are moments in which
The world, which never promised
A thing, returns instead
Enough to curve us into song.
Written by Robert Gibb, published in
"100 Contemporary Baseball Poems,"
edited by Brooke Horvath and Tim Wales,
published by the Southern Illinois University Press
--------------------------------------------------------------

SuDoku
The object is to insert the numbers in the boxes to satisfy only one condition: each row, column and 3x3 box must contain the digits 1 through 9 exactly once. What could be simpler?
http://leasingnews.org/Soduku/soduko-main.htm
--------------------------------------------------------------

Daily Puzzle
How to play:
http://www.setGAme.com/set/puzzle_frame.htm
Refresh for current date:
http://www.setGAme.com/set/puzzle_frame.htm
--------------------------------