Friday, September 5, 2008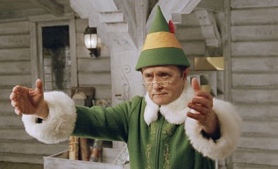 As Papa Elf in the movie "Elf" ---comedian George Robert "Bob" Newhart born September 5, 1929 in Oak Park, Illinois. Famed stand-up comic who's LP records were big hits for several years, then had a series of very popular television series, first as Dr. Robert Hartley, psychologist with the late Suzanne Pleshette as his wife (85 episodes, 1972-1977,) followed by a show "Newhart," as a writer of how-to books who buys The Stratford Inn in Vermont with his wife Joanna. (remember: Darryl and Darryl?) Newhart and Pleshette reprised their roles from the show for the surreal finale of Newhart in 1990, in which it was revealed that the entire later Newhart series had been just Bob Hartley's dream (184 episodes, 1982-1990.) In 2004, TV Land commemorated the show with a statue of Newhart at Navy Pier in Chicago (look for it, some great restaurants on the pier, too.)
http://www.bobnewhart.com/index.cfm
Headlines---
Paul Menzel, CLP, joins ex-LEAF employee list
Classified Ads---Syndicator
Le Nature's legal fees nearly $19 million
Thursday No Surprise to Beige Report readers
Commercial Real Estate Collapse Deeper
Restaurant Wine Top 20 "on Premise"
WLN Launches Industry's First Digital Magazine
New Hires---Promotions
Classified Ads---Help Wanted
Cartoon---Do you know what I like about you?
Explorer 8—Beta/Google Chrome
Meet Linda Kester in Costa Mesa
Fernando's View
2 Movies/3 DVD's to Rent this Week
San Diego bank's parent gets $100MM infusion
Economy doesn't always match local perceptions
Staples profit falls 16%
Alta Group High Risk Management Advice
News Briefs---
"Gimme that Wine"
Calendar Events
Snapple Real Facts
Today's Top Event in History
This Day in American History
Baseball Poem
SuDoku
Daily Puzzle
GasBuddy
Weather, USA or specific area
Traffic Live----
News on Line---Internet Newspapers
Wasilla, Alaska
######## surrounding the article denotes it is a "press release"
(This ad is a "trade" for the writing of this column. Opinions
contained in the column are those of Mr. Terry Winders, CLP)
------------------------------------------------------------------

Paul Menzel, CLP, joins ex-LEAF employee list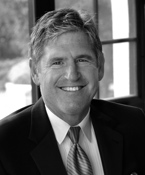 Paul Menzel, CLP, joins the ex-LEAF employee list with
his new email address and telephone number:
Ph: 805-689-6155
pmenzel@integracapitalservices.com
The new list:
http://leasingnews.org/PDF/PCB-LEAF%20TEAM%20LIST%20Sept08.pdf
Meet Paul Menzel, CLP:
The Leasing News Person of the Year for 2005 says that he will be attending the following conferences, and hopes to see his friend there:
September 5 & 6, 2008
National Association of Equipment Leasing Brokers
Western Regional Meeting
Hilton Orange County/Costa Mesa Costa Mesa, Ca.
September 14 & 15, 2008
Eastern Association of Equipment Lessors Expo
East Brunswick Hilton
East Brunswick, NJ
September 25-28, 2008
United Association of Equipment Leasing
2008 Annual Conference & Exposition
Denver, Colorado
October 12-14
Equipment Leasing and Finance Association
Hilton New Orleans Riverside
New Orleans, LA
--------------------------------------------------------------

Classified Ads---Syndicator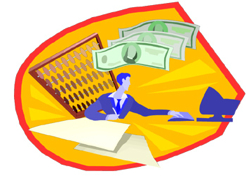 Overland Park, KS
Top Syndicator from single deal to portfolios. 20+ yrs exp. Available for contract work or full time position. Nationwide contacts.
E-mail: FFLLeasing@aol.com
Westchester County, NY
7+ years in pricing, credit, and syndications. Strong credit skills and marketing experience at VP level. All collateral. MBA in Finance.
Email: Joe.Sears@gmail.com
For a full listing of all "job wanted" ads, please go to:
http://www.leasingnews.org/Classified/Jwanted/Jwanted.htm
Leasing Recruiters:
http://www.leasingnews.org/Recruits/index.htm
To place a free "job wanted" ad here, please go to:
http://www.leasingnews.org/Classified/Jwanted/Jwanted-post.htm
--------------------------------------------------------------

Le Nature's legal fees nearly $19 million
According to the Houston, Chronicle, the bottle water company "Le-Nature's had more than $278 million in bank debt, about $150 million in bond debt, capital lease obligations of about $300 million and various other liabilities before they filed for bankruptcy. An alliance of creditors in the bankruptcy found more than $400 million in claims.
As the bankruptcy case continues, legal fees appear to be hitting the $19 million mark. Top of these bills were former trustee R. Tood Neilson's account firm LECG,LLC, seeking $4.2 in fees, as well
as his law firm Pachulski Stang Ziehl & Jones got $4.1 million, the Pittsburgh Tribune-Review reported Wednesday.
Lawyer fees from lenders, including Wachovia Bank, came to nearly $5 million, the newspaper also reported.
Kroll Zolfo Cooper, a New York forensic accounting and consulting firm, applied for nearly $2 million in fees for rebuilding computer databases that have been turned over to investigators probing allegations of money laundering, bank, wire and mail fraud.
www.pittsburglive.com reported:
"Neilson and LECG mounted a massive forensic investigation into LeNature's financial records that resulted in more than $2 billion in claims. Those claims, according to court records, have been reduced to $380 million.
"They sold the Latrobe plant to the Giant Eagle Inc. supermarket chain as well as a farm and 8,000 model trains. They recovered an estimated $20 million in gems and jewelry found in the company's offices."
Chief U.S. Bankruptcy Judge M. Bruce McCullough will hold a hearing Tuesday to approve the payment requests. Liquidating trustee Marc Kirschner, who recently assumed control of the case, filed notice Monday saying he will not oppose the fees.
Listed as part of the 30 largest unsecured claims are:
Manufacturers & Traders Trust, subordinated notes due 2013:
$155,250,000
The Leasing Companies:
The CIT Group,EF: $615,478
Orix Financial Services $429,433
AIG Commercial Equipment Finance $209,032
Creekridge Capital LLC-WELB $192,752
There are two others, but may not be equipment leasing:
Merrill Lynch Capital $400,236
Wells Fargo Bank Northwest $189,787
Here is a copy of the "30 Largest Unsecured Claims:"
http://leasingnews.org/PDF/Le%20Nature%20list%20of%20creditors.pdf
Equity Security Holders:
http://leasingnews.org/PDF/Le%20Nature%20secured%20creditors.pdf
In case you missed this one:
Should you buy shares in a law firm?
http://www.cfo.com/article.cfm/11998567/c_11999656?f=home_todayinfinance
--------------------------------------------------------------

Thursday No Surprise to Beige Report readers
(Note: This information has application for directing sales, operations, both growth and collection efforts, including both short and long range planning. editor)
The retail data and employment figures on Thursday should not have been such a surprise to Wall Street if they had read Wednesday's issue of the Beige report.
The most recent Beige Book survey found consumer spending was reported to be slow in most Districts, with purchasing concentrated on necessary items and retrenchment in discretionary spending.
Residential real estate conditions were soft in every Federal Reserve district except for Kansas City, Kan.-Mo, which had a slight improvement. Unemployment to continue to fall, tourism turning flat in many cities, and weak was used often in the district reports.
Report by District:
Boston
www.federalreserve.gov/FOMC/BeigeBook/2008/20080903/1.htm
New York
www.federalreserve.gov/FOMC/BeigeBook/2008/20080903/2.htm
Philadelphia
www.federalreserve.gov/FOMC/BeigeBook/2008/20080903/3.htm
Cleveland
www.federalreserve.gov/FOMC/BeigeBook/2008/20080903/4.htm
Richmond
www.federalreserve.gov/FOMC/BeigeBook/2008/20080903/5.htm
Atlanta
www.federalreserve.gov/FOMC/BeigeBook/2008/20080903/6.htm
Chicago
www.federalreserve.gov/FOMC/BeigeBook/2008/20080903/7.htm
St. Louis
www.federalreserve.gov/FOMC/BeigeBook/2008/20080903/8.htm
Minneapolis
www.federalreserve.gov/FOMC/BeigeBook/2008/20080903/9.htm
Kansas City
www.federalreserve.gov/FOMC/BeigeBook/2008/20080903/10.htm
Dallas
www.federalreserve.gov/FOMC/BeigeBook/2008/20080903/11.htm
San Francisco
www.federalreserve.gov/FOMC/BeigeBook/2008/20080903/12.htm
Summary:
http://www.federalreserve.gov/FOMC/BeigeBook/2008/20080903/default.htm
Full Report:
www.federalreserve.gov/FOMC/BeigeBook/2008/20080903/FullReport.htm
--------------------------------------------------------------

Commercial Real Estate Collapse Deeper
By Jennifer Harmon
www.absnet.com
Commercial and multifamily loan originations dropped in the second quarter to a level 63% below that of a year earlier, according to the Mortgage Bankers Association.
The MBA said its Quarterly Survey of Commercial/Multifamily Mortgage Bankers Originations found year-over-year declines across most property types and investor groups.
"The slowdown in originations has come from both a decrease in supply of capital available and a decrease in the demand for new mortgages," said Jamie Woodwell, the MBA's vice president of commercial/multifamily real estate research.
"It is likely volumes will remain muted until buyers, sellers, borrowers, lenders, and their expectations of rates and terms match closely enough for transaction activity to pick back up."
The MBA said the year-over-year origination nosedive included the following declines by property type: hotel, 87%; health care, 66%; office, 65%; retail, 63%; industrial, 57%; and multifamily, 42%. Among investor types, year-over-year declines were recorded for conduits for commercial mortgage-backed securities, 98%; commercial banks, 29%; and life insurance companies, 27%. However, the dollar volume of loans for GSEs rose 66%.
Second-quarter mortgage originations were 2% lower than originations in the first quarter of 2008. Among investor types, conduits for CMBS saw a decrease in loan volume of 53% compared to the first quarter of 2008. Loans for commercial bank portfolios saw an increase in loan volume of 27% compared to the first quarter of 2008, and life insurance companies increased by 8% during the same time span. GSE volume was essentially unchanged from the first quarter of 2008 to the second quarter of 2008.
Compared to the first quarter of 2008, second-quarter originations for industrial properties decreased 23%. MBA reported a 14% decrease for multifamily properties, 7% for retail properties, a 90% increase for health care properties, a 33% increase for office properties and a 21% increase for hotel properties.
The Second Quarter 2008 SIOR Commercial Real Estate Index, compiled by the Society of Industrial and Office Realtors in association with the National Association of Realtors, also indicates that commercial real estate markets have not yet begun their rebound to market equilibrium.
The national index dropped for a sixth straight quarter to an overall total of 76.4 points. This point drop placed it 23.6 points below the 100 point criteria that represents a balanced office and industrial marketplace and 43 points below its record high in spring 2006.
SIOR commercial real estate professionals provided their views on second-quarter 2008 market conditions in their respective markets in the July survey. Eighty-three percent of respondents said their local markets are feeling the impact of the decline in the national economy. This number is 59% higher than just one year ago.
Leasing activity is down according to 75% of respondents. Concessions benefiting tenants are riding above normal and have increased 29% from the same quarter one year ago. Twenty-three percent of respondents indicated that there was virtually no new construction going on in their marketplace and 67% said construction in general is down.
Concerns about where the economy is heading are clearly impacting commercial real estate business and will continue to do so as 50% of respondents predict a 1%-15% decline in activity for the third quarter.
According to the survey, the office market has been particularly hard hit, scoring only 67.8 points - down almost 48 points from the same period last year and 32 points below equilibrium - the lowest value since SIOR began the index in fall 2005.
The Industrial Market Index, at 68.5 points, is barely stronger than the office market, and is more than 53 points off its first-quarter 2006 high.
The Northeast, with 76.4 points, comes in second best after the South. Prices for investment property are well below replacement cost in this region, making it unprofitable to build. In addition, sublease space in the Northeast is a bigger issue than it is in the South or West.
Underperforming all regions, the Midwest tallied a score of 73.1, the lowest index value for the second quarter. Respondents from the region indicated that sublease space continues to be a negative influence in their region, tenants are in a good bargaining position to obtain moderate to deep concessions, and they are definitely witnessing a buyers' market.
Those from the South, with an index score of 84.6, were the most optimistic about the next three months. The only region to escape a decline in rental rates, the South felt that the vacancy situation, although worse, was not significant. Sublease space was not a big issue and respondents reported that investment markets were in balance.
The West, weighing in with an index score of 68.4 points, experienced the greatest decline in positive attitudes regarding the state of the office and industrial markets citing the housing downturn as a factor. Respondents from that region are reporting higher vacancy rates, deeper concessions for tenants, meager development activity and a high rate of pessimism for their three-month outlook.
(c) 2008 National Mortgage News and SourceMedia, Inc. All Rights Reserved. http://www.nationalmortgagenews.com/
http://www.sourcemedia.com/
--------------------------------------------------------------

Restaurant Wine "Top 20" of the Top 100 Individual Wines "on premise"
2007 Ranking (volume)
1 Kendall-Jackson Vintner's Reserve Chardonnay USA
2 Beringer Vineyards White Zinfandel USA
3 Cavit Pinot Grigio Italy
4 Sutter Home White Zinfandel USA
5 Inglenook Chablis USA
6 Ecco Domani Pinot Grigio Italy
7 Yellow Tail Chardonnay Australia
8 Copperidge Chardonnay USA
9 Yellow Tail Shiraz Australia
10 Franzia Winetaps Vintner Select White Zinfandel USA
11 Mezzacorona Pinot Grigio Italy
12 Franzia Winetaps Vintner Select Chardonnay USA
13 Woodbridge Chardonnay USA
14 Wycliff Brut USA
15 Santa Margherita Pinot Grigio Italy
16 Taylor California Cellars Chablis USA
17 Martini & Rossi Vermouth Dry Vermouth Italy
18 Foxhorn Vineyards Chardonnay USA
19 Sutter Home Chardonnay USA
20 Blackstone Merlot USA
(See "Gimme that Wine" for full story)
---------------------------------------------------------------
### Press Release ###########################

World Leasing News Launches Industry's First Digital Magazine

Sudhir Amembal and Lisa Rafter, co-publishers of World Leasing News, announce the launch of the first issue of their monthly digital magazine.


Sudhir Amembal
Co-Publisher
(Photo: WLN)


Lisa Rafter
Co-publisher
(Photo: WLN)
The digitalized version of WLN was emailed on Wednesday to over 10,000 WLN subscribers from over 70 leasing economies throughout the world. It is also available to thousands of WLN online viewers at www.worldleasingnews.com.
The digitalized version will be published the end of each month. Besides including (in one cohesive place) most, if not all, of the relevant month's online content, the digital publication will offer the following benefits:
• It is downloadable and printable
• It will contain a cohesive summary of all current classifieds jobs as well as all the lessor and service providers' listings
• Most importantly, future issues will include certain special features which are not part of the online magazine, such as an Educational Column (Winning With Leasing!) from Sudhir Amembal, the world's foremost leasing authority.
Online free subscriptions to the monthly digital magazine and further information on advertising opportunities can be availed of at www.worldleasingnews.com
Please contact Lisa Rafter for more information (215) 765-2646; lisarafter@worldleasingnews.com
### Press Release ###########################
--------------------------------------------------------------

New Hires---Promotions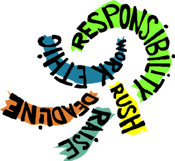 David G. Dahm relinquished his role as President and CEO of LeasePlan, Atlanta, Ga.. He will remain on as the Chief Operating Officer, said Kevin McNally, senior regional vice president, Northern Europe & Americas for LeasePlan Corporation: "Dave has led LeasePlan USA through a period of significant change and impressive growth, and we are pleased that he will continue to serve as a member of the Executive Management Team." (see Michael A. Pitcher listing)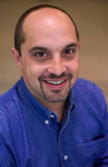 Thomas Ficca was named as platform leader of the firm's new indirect originations group for Tygris Commercial Finance Company, Parsippany, N.J. He joined USXL in 2004 as director of capital markets, handling the company's banking and borrowing relationships, as well as syndication activities. Prior to this, he was executive vice president of credit policy administration at Interchange Capital Co., Saddle Brook, N.J., from 1999-2004. He was vice president and regional sales manager for Chase Equipment Leasing in Manhattan, N.Y., from 1995-98. He also held sales positions with Fleet Capital Leasing and Key Corp. Leasing. Ficca is a member of the Equipment Leasing and Financing Association membership committee.
"USXL is positioning itself to take advantage of a gap in the market caused by the turmoil in investment and commercial banking," Ficca said. "There are a number of captive finance companies, lessors and intermediaries seeking funding alternatives to the capital markets. The investment by Tygris provides USXL with the opportunity to fill this role."
Michael A. Pitcher has been appointed to the position of President and CEO of LeasePlan, Atlanta, GA. Prior to joining LeasePlan, Pitcher was with Dell Financial Services (DFS) and Pitney Bowes. At DFS, Pitcher served as vice president of U.S. Commercial Sales, where he reportedly was responsible for more than one billion dollars of annual lease originations. Prior to DFS, he spent 18 years with Pitney Bowes, holding various management positions, including two years as president and managing director of Pitney Bowes Australia.
--------------------------------------------------------------

Classified Ads---Help Wanted
Vendor Sales Specialists


VENDOR SALES SPECIALISTS
LEASING SALES PROFESSIONALS
Like selling vendor programs and large transactions?
Enjoy international financing programs?
Prefer the advantages of a commission only environment with the security of health and welfare benefits?
CLICK HERE to find out how to have fun again.
[headlines]
--------------------------------------------------------------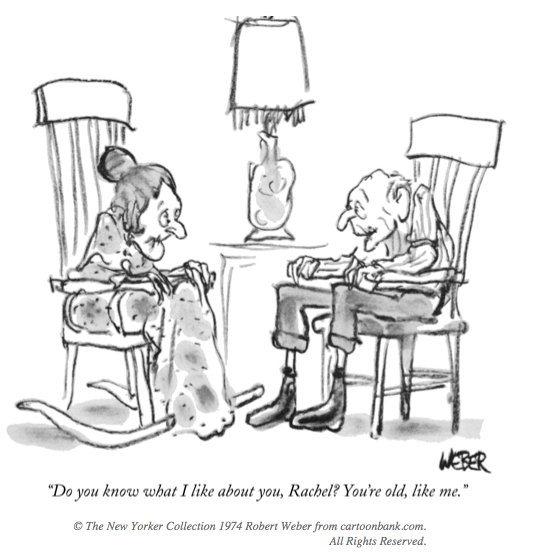 --------------------------------------------------------------

Explorer 8—Beta/Google Chrome

I have gone back to Explorer 7 after using Explorer 8 beta for a few days. I didn't really mind the MSN url search bar, although would never use it. I deleted some of the new "tool bars," but not all. Too
many bars and icons and features on top.
I had a great deal of difficulty using the to copy and paste feature. Even using page hold keys, or working backwards or bottom to top, often did not highlight the specific that I wanted. I would get the whole page or part of it, then paste to notebook and find what I wanted, copy and paste, and it really slowed down the process. Perhaps Microsoft will improve this feature. It was enough for me to reject this beta version.
I did not like that I had to re-set all my keys when I deleted the Explorer 8 and went back to 7, but that's the cost of trying a Beta.
Sometimes it is worth it; this time not.
I also think the Google Chrome is a beta version. Paradoxically it is the opposite of the Microsoft browser, almost bare. It has a weird layout, new, to save time, but doesn't. More important, it is slow
and awkward. I read several reviews on the internet who echoed my findings. I think there are some kinks still in it. It really is a Beta version. Not an improvement over Firefox, or even Explorer 7.
I also don't trust Google as they are a marketing company and all the sites and information you seek they get a copy and utilize it to sell to others about where you are going and what you are doing:
that's how they make their money.
I do use Opera 9.51, but most often Explorer 7 and then Firefox.
While I use AOL for personal use, but not for browsing. I miss Netscape. Just when I really could play it like a piano, it went to the Elephant grave yard (http://browser.netscape.com/ )
If anyone has any comments on Google Chrome, please send
to kitmenkin@leasingnews.org
Kit Menkin, editor
--------------------------------------------------------------

Meet Linda Kester in Costa Mesa!
Linda will be presenting "Hell or High Water" Marketing at the NAELB Western Regional Conference, appearing a week from this Saturday.
More information is available at:
http://leasingnews.org/PDF/2008%20Western%20Regional%20Registration%20Brochure.pdf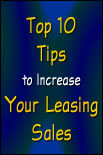 Top Ten Tips to Increase Leasing Sales
Price: $15.00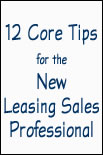 12 Core Fundamental Tips for the NEW Leasing Sales Professional
Price: $15.00
Linda P. Kester's two others books, ""366 Marketing Tips for Equipment Leasing" and "12 Core Fundamental Tips for the NEW Leasing Sales Professional" are also available at:
To Order, please go here:
https://www.lindakester.com/products/cd_order_form.aspx
--------------------------------------------------------------

Fernando's View
2 Movies/3 DVD's to Rent this Week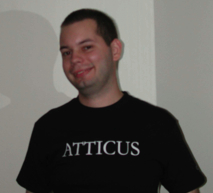 By Fernando F. Croce
Out in Theaters: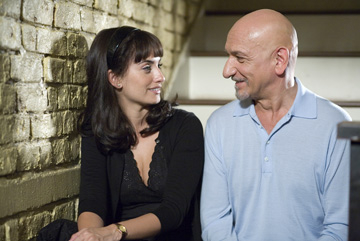 Elegy (Samuel Goldwyn Films): Continuing his streak of aging characters who still nurse impish impulses, Ben Kingsley plays a New York college professor whose relationship with a vivacious, much younger former student (Penélope Cruz) makes him question his whole bohemian lifestyle. The material, adapted from Philip Roth's novel, could have easily turned into self-pitying male fantasies, but Spanish-born director Isabel Coixet and an exceptional cast (which also includes Patricia Clarkson, Peter Sarsgaard, and Dennis Hopper) concentrate on the story's beating heart and delicate emotions. The resulting comedy-drama is refreshingly subtle, sexy, and affecting.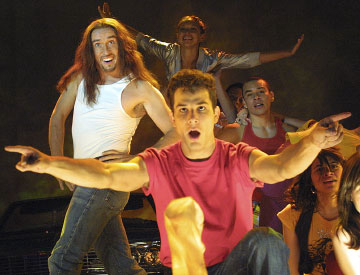 Hamlet 2 (Focus Features): The gifted British comic Steve Coogan, who was killed off way too early in "Tropic Thunder," gets another satire all to himself in this energetic spoof of theatrical aspirations. Coogan plays a washed-up actor who now teaches drama in an Arizona high school, being miserable until one day in a flash of knuckleheaded inspiration he comes up with an idea for an original play: a sequel to "Hamlet." Having great fun with the "inspirational teacher" clichés of movies like "Dead Poets Society," the film may be too slaphappy for its own good, though Coogan radiates enough breezy nuttiness to channel the best moments of Christopher Guest's comedies ("Waiting for Guffman," "Best in Show").
New on DVD: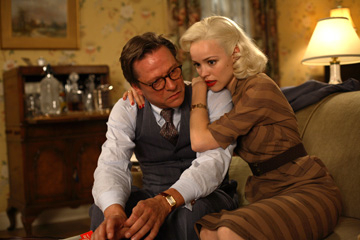 Married Life (Sony): A delicious domestic melodrama, wicked and delicate in equal parts, this is one of the year's most underrated films. The married couple under the movie's sardonic microscope is a successful businessman (Chris Cooper) and his wife (Patricia Clarkson) whose seemingly solid life together in the 1940s begins to show intriguing cracks. Cooper and Clarkson are terrific, but the real revelations are Rachel McAdams as the young widow who becomes the object of the husband's affection, and Pierce Brosnan as the family friend who threatens to turn a romantic triangle into a rectangle. Ira Sachs, one of American cinema's most interesting filmmakers, directs.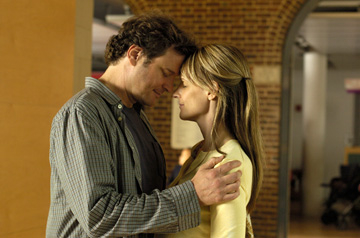 Then She Found Me (ThinkFilm): Another blend of comedy and drama, Helen Hunt's directorial debut finds the actress mining for laughs and tears both in front of and behind the camera. Hunt plays a New York schoolteacher who, terrified of being alone as her 40th birthday approaches, decides to marry a fellow teacher (Matthew Broderick). Faced with her mother's death and her new husband's departure, the heroine finds her life turned upside down, a situation only heightened by the appearances of a student's handsome single mother (Colin Firth) and a woman who claims to be her real mother (Bette Midler). While Hunt's inexperience with the camera occasionally shows, the movie showcases such a singular sensibility that one hopes she continues to direct.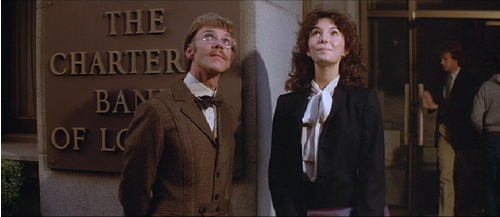 Time After Time (Warner Bros.): A terrific blend of fantasy, romance, and suspense, this 1979 version of H.G. Wells' "The Time Machine" is a gem truly worth rediscovering. In this retelling, Wells himself (Malcolm McDowell) enters his time-traveling machine in order to follow the bloodthirsty Jack the Ripper (David Warner) into modern times. The Victorian characters end up in San Francisco in the late 1970s, where Wells falls in love with a young woman (Mary Steenburgen) who may be the Ripper's next victim. Nicholas Meyer directs with the ingenious touch he would later bring to "Star Trek II: The Wrath of Khan."
### Press Release ###########################
--------------------------------------------------------------

(Leasing News provides this ad "gratis" as a means
to help support the growth of Lease Police)
News Briefs----
San Diego bank's parent gets $100 million infusion
http://www.signonsandiego.com/news/business/20080903-9999-1b3bank.html
Fed report on economy doesn't always match local perceptions
http://www.ajc.com/business/content/business/stories/2008/09/04/
beige_book_report.html
Staples profit falls 16% as corporate clients tighten belts
http://www.boston.com/business/articles/2008/09/04/staples_profit_falls_16_as_
corporate_clients_tighten_belts/
Alta Group High Risk Management Advice
http://leasingnews.org/PDF/Alta_Group_article_Boland.pdf
----------------------------------------------------------------


"Gimme that Wine"
Full story:Top 100 Brands & 100 Individual Wines in USA
http://winebusiness.com/news/DailyNewsArticle.cfm?dataid=58203
French vintner gobbles up Chateau Montelena
http://www.sfgate.com/cgi-bin/article.cgi?f=/c/a/2008/07/22/
BUAD11T7V8.DTL&type=wine
Wine warning among the bouquets
http://www.nzherald.co.nz/topic/story.cfm?c_id=365&objectid=10530482
The Rise of Mexican Wineries
http://wine.appellationamerica.com/wine-review/616/Mexican-wine.html
Wine Prices by vintage
http://www.winezap.com
http://www.wine-searcher.com/
US/International Wine Events
http://www.localwineevents.com/
Winery Atlas
http://www.carterhouse.com/atlas
Leasing News Wine & Spirits Page
http://two.leasingnews.org/Recommendations/wnensprts.htm
The London International Vintners Exchange (Liv-ex) is an electronic exchange for fine wine.
http://www.liv-ex.com/
----------------------------------------------------------------

Calendar Events This Day
National Cheese Pizza Day
http://holidayinsights.com/moreholidays/September/cheesepizzaday.htm
Saint feast Days
http://www.catholic.org/saints/f_day/sep.php
----------------------------------------------------------------

There are approximately 13,000 identifiable varieties of roses throughout the world.
----------------------------------------------------------------

Today's Top Event in History
1957 -- Jack Kerouac's "On the Road," depicting a generation of restless spirits, is published. "Regarded as the foundation text for the Beat movement, the book was written on a single scroll of paper, made up of 12-foot long sheets of tracing paper taped together and fed through a typewriter continuously, so Kerouac would not have to pause his train of thought. He wrote in fits of inspiration that lasted for days, fueled by amphetamine binges and lack of sleep. The entire process took 20 days and ended with a single spaced, 120-foot long scroll."
[headlines]
----------------------------------------------------------------

This Day in American History
1664 - After days of negotiation, the Dutch settlement of New Amsterdam surrendered to the British, who would rename it New York. The citizens of New Amsterdam petitioned Peter Stuyvesant to surrender to the English.
1692-The first divinity degree conferred in the American colonies was given to Increase Mather, sixth president of Harvard College. Mather received a Doctor of Divinity degree from Harvard under a new charter just granted by William and Mary, the English sovereigns.
1774- The first assembly of this fore­runner of the US Congress took place at Carpenters' Hall, Philadelphia, PA. Pey­ton Randolph, delegate from Virginia, was elected president. The participants were 44 delegates from 11 colonies. Delegates from Georgia and North Carolina did not attend until later sessions. The Congress adjourned on October 26, 1774, recommending another session to beginning on May 10, 1775, in Philadelphia, Pa. Continental Congress's first President Peyton Randolph, resigned on October 22, 1775, to attend the Virginia State Legislature, and his place was taken on the same day by Henry Middleton of South Carolina
1776-Navy "standardized" uniforms were adopted by the Marine committee. Officers were to have blue coats with red lapels. The sailors were to have green coats and green shirts (if they can be procured), with shirt collars turned back and white waistcoats and breeches edged with green, black gaiters and garters.
1781- Battle of Virginia Capes, French defeat British, traps Cornwallis This naval engagement on Chesapeake Bay was fought between a French fleet under Adm. de Grasse, which had Cornwallis bottled up at Yorktown and a British relief fleet under Adm. Thomas Graves. De Grasse drove the British back to New York City, precluding aid to Cornwalis.
1804 - In a daring night raid, American sailors under Lieutenant Stephen Decatur, board the captured USS Philadelphia and burn the ship to keep it out of the hands of the Barbary pirates who captured her.
1836- Sam Houston was elected president of the Republic of Texas. He was reelected and upon admission of Texas to the United States as the 29 th state, he remained president, and then was elected as a Democrat to the Senate, where he served until 1859.
1846-Birthday of John W. Cromwell, Secretary of the American Negro Academy.
http://docsouth.unc.edu/church/cromwell/bio.html
1847-Western legend and bandit Jesse Woodson James were born at Centerville (Now Kearney), MO. His criminal exploits were glorified and romanticized by writers for Eastern readers looking for stories of Western adventure and heroism. Many of them were women, who never left New York City, and worked for very low wages turning out Western novels. After the Civil War, James and his brother, Frank, formed a group of eight outlaws who robbed banks, stagecoaches and stores. In 1873 the James gang began holding up trains. The original James gang was put of out business September 7, 1876, while attempting to rob a bank at Northfield, MN. Every member of the gang except for the James brothers was killed or captured; pictures of the men in coffins was on the front pages of national newspapers. The brothers formed a new gang and resumed their criminal careers in 1879. Two years late, the governor of Missouri offered at $10,000 reward for their capture, dead or alive (that was a real considerable amount of money in those days.) On April 3, 1882 at St. Joseph, MO. Robert Ford, a member of the gang shot 34-year-old Jesse in the back of the head as he was hanging a picture and claimed the reward.
(lower half of http://memory.loc.gov/ammem/today/sep05.html )
1859 -- "Our Nig or Sketches From the Life of A Free Black" by Harriet Wilson is published. The first novel published in the US by an African-American woman. Lost to readers for years until reprinted with a critical essay by noted African-American scholar Henry Louis Gates, Jr. in 1983.
http://www.harrietwilsonproject.org/
1867-The most famous cow town was Abilene, Kansas. In the late 1860's, Abilene was the terminus of the Kansas Pacific Railway. In 1867, Illinois cattleman Joseph Geating McCoy bought the entire town for $2,400 and turned it into a central shipping depot for cattle driven north from rural Texas along the Chisholm Trail. The first rail shipping took place this day in 1867, when 30 Kansas Pacific Railway cars full of Texas longhorns embarked for slaughterhouses in Kansas City and Chicago. The first year, 35,000 head of cattle were shipped through Abilene.
1870-- Three Roman Catholic universities were founded in the United States on this exact same date: St. John's in New York City, Loyola in Chicago, and Canisius in Buffalo, New York.
1877- Southern blacks led by Benjamin "Pap" Singleton settle in Kansas.
http://www.tnstate.edu/library/digital/single.htm
1881-Great Michigan Fire: According to Michigan Historical Commission, "Small fires were burning in the forests of the 'Thumb area of Michigan,' tinder-dry after a long, hot summer, when a gale swept in from the southwest on Sept 5, 1881. Fanned into an inferno, the fire raged for three days. A million acres were devastated in Sanilac and Huron counties alone. At least 125 persons died, and thousands more were left destitute. The new American Red Cross won support for its prompt aid to the fire victims. This was the first disaster relief furnished by this great organization.
1882—The First Labor Day.
http://memory.loc.gov/ammem/today/sep05.html
1888-American baseball player-turned-evangelist Billy Sunday, 26, married Helen Thompson, 20. In later years she became affectionately known as "Ma Sunday," and became his evangelistic campaign advisor. She survived Billy (d.1935) by 22 years.
1895-African-American George Washington Murray elected to US Congress from South Carolina.
1897-Birthday of Arthur Charles Nielsen, marketing research engineer, founder of AC Nielsen Company, in 1923, known for radio and TV audience surveys, changing programming, born at Chicago, IL, and died there June 1, 1980.
1905- Slyvanus F. Bowser of Fort Wayne, IN, introduced a "self-measuring Gasoline Storage Pump." The design, which was based on Bowser's earlier design for a kerosene pump, consisted of ventilated wooden box containing a 50 gallon metal tank. The gasoline was suction-pumped by hand through a hose. It called it a "gas pump."
1914-Babe Ruth hit his first home run as a professional while playing for Providence in the International League, a type of minor league affiliate of the Boston Red Sox. He pitched a one-hit shutout against Toronto.
1912-Birthday of avant-garde American composer John Cage, born at Los Angeles, CA. He pioneered the experimental music and perfor­mance art schools. He used non-traditional instruments such as flower pots and cowbells in innovative situations, such as per­formances governed by chance, in which the I Ching was con­sulted to determine the direction of the performance. In 1978 he was elected to the American Academy of Arts and Sciences, and in 1982 was awarded France's highest honor for cultural contri­butions, Commandeur de I'Ordre des Arts et des Lettres. He died Aug 12, 1992, at New York, NY.
1925 - The temperature at Centerville, AL, soars to 112 degrees to establish a state record. Every reporting station in Alabama was 100 degrees or above that afternoon.
1929-Comedian Bob Newhart was born Chicago, Il. 1929.
1931-Birthday of pianist Richie Power
http://www.cleveland.oh.us/wmv_news/jazz37.htm
1933 - A hurricane hit Brownsville, TX, killing forty persons and causing 12 million dollars damage.
1939- Lester Young records "Lester Leaps IN" with Count Basie Kansas City 7.
1940-Duke Ellington records, " In a Mellotone."
1944--MERLI, GINO J. Medal of Honor
Rank and organization: Private First Class, U.S. Army, 18th Infantry, 1st Infantry Division. Place and date: Near Sars la Bruyere, Belgium, 4-5 September 1944. Entered service at: Peckville, Pa. Birth: Scranton, Pa. G.O. No.: 64, 4 August 1945. Citation: He was serving as a machine gunner in the vicinity of Sars la Bruyere, Belgium, on the night of 4-5 1944, when his company was attacked by a superior German force Its position was overrun and he was surrounded when our troops were driven back by overwhelming numbers and firepower. Disregarding the fury of the enemy fire concentrated on him he maintained his position, covering the withdrawal of our riflemen and breaking the force of the enemy pressure. His assistant machine gunner was killed and the position captured; the other 8 members of the section were forced to surrender. Pfc. Merli slumped down beside the dead assistant gunner and feigned death. No sooner had the enemy group withdrawn then he was up and firing in all directions. Once more his position was taken and the captors found 2 apparently lifeless bodies. Throughout the night Pfc. Merli stayed at his weapon. By daybreak the enemy had suffered heavy losses, and as our troops launched an assault, asked for a truce. Our negotiating party, who accepted the German surrender, found Pfc. Merli still at his gun. On the battlefield lay 52 enemy dead, 19 of whom were directly in front of the gun. Pfc. Merli's gallantry and courage, and the losses and confusion that he caused the enemy, contributed materially to our victory .
1946 - Jazz and R&B singer, drummer, and bandleader Buddy Miles is born.
1950-Baptist Bible College was founded in Springfield, MO, under auspices of the Baptist Bible Fellowship. With an enrollment of over 2,000, it is today one of the largest Bible colleges in America.
1950 - Hurricane Easy produced the greatest 24 hour rainfall in U.S. weather records. The hurricane deluged Yankeetown, on the upper west coast of Florida, with 38.7 inches of rain.
1952-McLAUGHLIN, ALFORD L. Medal of Honor
Rank and organization: Private First Class, U.S. Marine Corps Company L, 3d Battalion, 5th Marines, 1st Marine Division (Rein.) Place and date: Korea, 4 and 5 September 1952. Entered service at: Leeds, Ala. Born: 18 March 1928, Leeds, Ala. Citation: For conspicuous gallantry and intrepidity at the risk of his life above and beyond the call of duty while serving as a machine gunner of Company L, in action against enemy aggressor forces on the night of 4-5 September 1952. Volunteering for his second continuous tour of duty on a strategic combat outpost far in advance of the main line of resistance, Pfc. McLaughlin, although operating under a barrage of enemy artillery and mortar fire, set up plans for the defense of his position which proved decisive in the successful defense of the outpost. When hostile forces attacked in battalion strength during the night, he maintained a constant flow of devastating fire upon the enemy, alternately employing 2 machineguns, a carbine, and handgrenades. Although painfully wounded, he bravely fired the machineguns from the hip until his hands became blistered by the extreme heat from the weapons and, placing the guns on the ground to allow them to cool, continued to defend the position with his carbine and grenades. Standing up in full view, he shouted words of encouragement to his comrades above the din of battle and, throughout a series of fanatical enemy attacks, sprayed the surrounding area with deadly fire, accounting for an estimated 150 enemy dead and 50 wounded. By his indomitable courage, superb leadership, and valiant fighting spirit in the face of overwhelming odds, Pfc. McLaughlin served to inspire his fellow marines in their gallant stand against the enemy and was directly instrumental in preventing the vital outpost from falling into the hands of a determined and numerically superior hostile force. His outstanding heroism and unwavering devotion to duty reflect the highest credit upon himself and enhance the finest traditions of the U.S. Naval Service.
1955---Top Hits
Rock Around the Clock - Bill Haley & His Comets
The Yellow Rose of Texas - Mitch Miller
Autumn Leaves - Roger Williams
I Don't Care - Webb Pierce
1956--Elvis Presley surprises his mother with a gift of a pink Cadillac. The car will remain in the Presley family and eventually goes on display at Graceland.
1956 - Johnny Cash hit the record charts running with "I Walk the Line". Cash's debut hit song climbed to #17 on the pop music charts.
1957 -- Jack Kerouac's "On the Road," depicting a generation of restless spirits, is published. "Regarded as the foundation text for the Beat movement, the book was written on a single scroll of paper, made up of 12-foot long sheets of tracing paper taped together and fed through a typewriter continuously, so Kerouac would not have to pause his train of thought. He wrote in fits of inspiration that lasted for days, fueled by amphetamine binges and lack of sleep. The entire process took 20 days and ended with a single spaced, 120-foot long scroll."
1958 -- Martin Luther King is arrested in an Alabama protest for loitering and fined $14 for refusing to obey police.
1960--Annette Funicello's "Pineapple Princess" entered the Billboard Pop chart, where it will reach #11.
1960 - Cassius Clay of Louisville, KY won the gold medal in light heavyweight boxing at the Olympic Games in Rome, Italy. Clay would later change his name to Muhammad Ali and become one of the great boxing champions in the world. In 1996, at the Olympic Games in Atlanta, GA, Muhammad Ali was given the honor of lighting the Olympic flame.
1961-President John F. Kennedy signed the skyjacking law enacted by Congress. It made hijacking punishable by death or not less than 20 years imprisonment. Carrying a concealed or dangerous weapon was subject to a fine of 42,000 or imprisonment of not more than one year or both. It did not provide for inspection of carry on baggage, or persons, or any other implementation except for making it against the law. It was in reaction to a string of hijackings that followed the May 1, 1961 hijacking of an airplane by gun and knife to Havana. The press called them " skyjackings" and thus a new word was also born.
1963---Top Hits
My Boyfriend's Back - The Angels
Hello Mudduh, Hello Fadduh! - Allan Sherman
Blowin' in the Wind - Peter, Paul & Mary
Ring of Fire - Johnny Cash
1964 - The Animal's "House of the Rising Sun" made it to #1. It stayed at the top until it was replaced three weeks later by Roy Orbison's "Oh, Pretty Woman". Orbison's smash was just entering the pop charts on this day, for a 14-week run.
1964-"And I Love Her" by The Beatles peaks at #12 on the pop singles chart while "If I Fell" peaks at #53.
1964- Manfred Mann's "Do Wah Diddy Diddy" is released.
1965 -- San Francisco Examiner writer Michael Fallon applies the term "hippie" to the SF counterculture in an article about the Blue Unicorn coffeehouse where LEMAR (Legalize Marijuana) and the Sexual Freedom League meet, & hippie houses, declares the Beat movement is alive in the Haight-Ashley district ( this was a white area of town where rent was very cheap, many people lived in the same flat, and the low cost or no cost is why they lived in this section. It is a flashback to the derogatory term of a "would be" hipster used in Harlem. It primarily referred to white would be hipsters who tried to be "black and hip," but were not.
http://www.journalofantiques.com/May02/featuremay02.htm
http://wild-bohemian.com/named.htm
1965-The Rolling Stones fly to Los Angeles to record "Get Off My Cloud" and other tunes.
1966-Labor Day opening of Martha and The Vandellas at the San Franisco Fillmore Auditorium.
1970 -Estimated 15 cm (6") of rainfall, Bug Point, Utah (state record)
1970-Joe Cocker's "Mad Dogs and Englishmen" enters the LP charts.
1971--Top Hits
Uncle Albert/Admiral Halsey - Paul & Linda McCartney
Smiling Faces Sometimes - The Undisputed Truth
Spanish Harlem - Aretha Franklin
Easy Loving - Freddie Hart
1972 - Roberta Flack and Donny Hathaway won a gold record for their duet, "Where is the Love". The song got to number five on the pop music charts and was one of two songs that earned gold for the duo. The other was "The Closer I Get To You" (1978).
1975-Lynette A. "Squeaky" Fromme, a follower of convicted murdered Charles Manson, attempted to shoot President Gerald Ford. On September 22 of the same year, another attempt on Ford's life occurred when Sara Jane Moore shot at him.
1975 - Strong winds reduced visibilities to near zero in blowing dust resulting in a 22-car chain reaction accident on Interstate 10 near Toltec AZ. Two persons were killed, and 14 others were injured.
1976 - No. 1 Billboard Pop Hit: "(Shake, Shake, Shake) Shake Your Booty," KC & the Sunshine Band.
1979---Top Hits
My Sharona - The Knack
After the Love Has Gone - Earth, Wind & Fire
Don't Bring Me Down - Electric Light Orchestra
Heartbreak Hotel - Willie Nelson & Leon Russell
1979- Anne Myers, All-American basketball player from UCLA, made history by signing a contract with the Indiana Pacers of the NBA, the first woman to do so. Meyers worked out with the team throughout training camp but was cut before the season began.
1981-"Stop Draggin' My Heart Around" by Tom Petty and Stevie Nicks peaks at #3 on the singles chart; The Greg Kihn Band's "The Breakup Song (They Don't Write 'Em)" peaks at #15 and Foreigner's "Urgent" peaks at #4.
1983-Originally, this PBS news show was called "The MacNeil-Lehrer Report" and was on every weeknight for a half hour starting in 1976. Robert MacNeil and Jim Lehrer were joined by Charlayne Hunter-Gault and Judy Woodruff. In 1983 the show was expanded to an hour and became TV's first regularly scheduled daily hour news show. The show has been praised for its depth and objectivity. In 1995 Robert MacNeil retired and the show was retiled "The News hour with Jim Lehrer."
1986-Dire Straits' "Money For Nothing" wins and MTV award for Best Video.
1987-"American Bandstand" was cancelled after 30 years on the air.
1987---Top Hits
La Bamba - Los Lobos
I Just Can't Stop Loving You - Michael Jackson with Siedah Garrett
Only in My Dreams - Debbie Gibson
She's Too Good to Be True – Exile
1988 - Five days of heavy rain commenced in west central Florida. Up to 20 inches of rain in four days resulted in extensive urban flooding, and evacuation of 1000 homes. Flooding claimed four lives, and caused more than five million dollars property damage.
1991-R.E.M. wins 5 MTV Video Music awards, including video of the year for "Losing My Religion."
1997-Space Milestone: Voyager I. launched, setting a new distance record when after more than 20 years in space it reached 6.5 billion miles from Earth.
1989-Chris Evert's tennis career came to an end in the quarterfinals of the US Open when she was defeated, 7-6, 6-2 by Zina Garrison.
1998 - Aerosmith's "I Don't Want to Miss a Thing" debuted at #1 on U.S. music charts. The song, from the movie, "Armageddon", was the first single by Aerosmith to reach number one. It stayed at the top through the entire month of September.
*** Randolph, Peyton (1721?-1775), was an American lawyer who served as president of both the First and the Second Continental Congresses in 1774 and 1775. Those two meetings of colonial leaders at first sought fair treatment from Britain for the American Colonies but eventually declared independence. Randolph himself held moderate political views. He persuaded extreme patriots and those with more cautious views to work together.
Randolph was born in Williamsburg into one of Virginia's most respected families. He graduated from the College of William and Mary and then studied law at the Inns of Court in London. In 1748, Randolph became attorney general of Virginia. That year, he won election to the House of Burgesses, Virginia's legislature. In 1766, he became speaker of the House.
The British governor of Virginia dissolved the House of Burgesses in 1774. Its members then met in a series of revolutionary conventions. Randolph was elected to preside over the conventions in 1774 and 1775. He headed Virginia's delegates to the First and Second Continental Congresses. He was elected as the first president of both meetings. He died in October 1775, five months after the Second Continental Congress began.
--------------------------------------------------------------

Baseball Poem

Here are three "choice" short poems from Tim Peeler, from his book

"Touching All the Bases." He has given us permission

to reproduce them.

Budweiser!

Budweiser! he calls




between innings, between pitches,




between breaths

An Asterisk as Big as a Ball

the ball talked to




three hundred thirty feet of air,




rising into the teeth




of the bat's echo,




crashing into right field bleachers




like any other Yankee missile —




an exiled hero




circled the Ruthian diamond




to footnote glory —




just down the first base line




the magic bat lay,




like a gun that had killed




its owner.

whiskey moon

frank says the full moon




is for whiskey,




spits tobacco to punctuate




his short sentences,




hours sipping, replaying




his career in slow motion,




oiling the first baseman's mitt,




then spreading it carefully




to catch the milky light,




frank says it softens the leather,




I say it embalms the memory.

These come from a soft cover 128 pages




with index published by www.mcfarlandpub.com




( they take two weeks to send, but you are helping




this company stay alive, or you can buy from




Amazon, for the same price, but perhaps faster




delivery. While they are all mostly baseball,




some are not. He is a unique American poet.




He lives in Hickory, North Carolina.
--------------------------------------------------------------

SuDoku
The object is to insert the numbers in the boxes to satisfy only one condition: each row, column and 3x3 box must contain the digits 1 through 9 exactly once. What could be simpler?
http://leasingnews.org/Soduku/soduko-main.htm
--------------------------------------------------------------

Daily Puzzle
How to play:
http://www.setgame.com/set/puzzle_frame.htm
Refresh for current date:
http://www.setgame.com/set/puzzle_frame.htm
--------------------------------------------------------------


http://www.gasbuddy.com/
http://www.gasbuddy.com/GB_Map_Gas_Prices.aspx
http://www.gasbuddy.com/GB_Mobile_Instructions.aspx
--------------------------------------------------------------

Weather
See USA map, click to specific area, no commercials
--------------------------------------------------------------

Traffic Live---
Real Time Traffic Information
You can save up to 20 different routes and check them out
with one click, or type in a new route to learn the traffic live.
--------------------------------------------------------------

News on Line---Internet Newspapers
Wasilla, Alaska
*Other on line newspapers:
http://www.leasingnews.org/Newspapers.htm
--------------------------------