Friday, September 12, 2008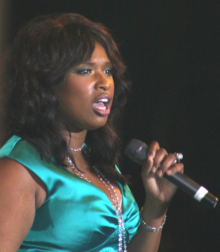 Jennifer Kate Hudson born September 12, 1981, Chicago, Illinois, actress-singer, one of the finalists (became the sixth of the 12 finalists to be voted off) on "American Idol," winner of Academy Award, a Golden Globe, a BAFTA, and a SAG Award, role of Emma White in "Dreamgirls." A new album to be released end of this month.
http://en.wikipedia.org/wiki/Jennifer_Hudson
Headlines---
Sept. 12, 2001--Preferred Broker Solutions
Classified Ads---Credit
Letters? ---We get eMail
Classified Ads---Help Wanted
Placard----House Rules
How to Improve the Credit Group Experience
Fernando's View by Fernando F. Croce
Two Movies/Three DVD's
Former IDS President New Product
CIT Announces Continued Funding Progress
Texas prepares for a gigantic Hurricane Ike
Ford tells union it has surplus 4,000 workers
Survey: Many CEOs see more job cuts ahead
News Briefs---
"Gimme that Wine"
Today's Top Event in History
This Day in American History
Baseball Poem
SuDoku
Daily Puzzle
GasBuddy
Weather, USA or specific area
Traffic Live----
######## surrounding the article denotes it is a "press release"
--------------------------------------------------------------------

September 12, 2001--Preferred Broker Solutions
CapitalStream Announces New Licensed Reseller, Preferred Broker Solutions
Reselling Agreement will provide the equipment leasing industry with continued support and training for new and existing System 1-2.5 and CapitalStream AdvantageÔ customers.
Seattle, WA - - CapitalStream (www.CapitalStream.com), a Seattle-based provider of a patent pending, commercial finance automation technology for banks, financial institutions and manufacturers, today announced a licensing deal with Preferred Broker Solutions (PBS) (www.pbs4u.com). The agreement will solidify PBS as a reseller and technical supporter of CapitalStream's legacy desktop products for the equipment leasing industry, System1-2.5 and CapitalStream Advantage. CapitalStream's (formerly System 1 Software) well-established solutions enable customers to facilitate lease financing transactions through their own desktops. In addition, Preferred Broker Solutions will be assisting System 1-2.5 customers in upgrading to the latest version of that software, CapitalStream Advantage, increasing customers' speed and flexibility while saving time and money.
By entering into this reselling agreement, CapitalStream will continue to support products used by hundreds of companies in the equipment leasing space, through the sales, technical support, and training services provided by PBS. Preferred Broker Solutions will continue to sell additional licenses of both products to existing customers, and will sell and support CapitalStream Advantage to new customers. Existing System 1-2.5 and CapitalStream Advantage customers will continue receiving client service support from CapitalStream.
"CapitalStream has always been very proud of our relationship with the equipment leasing industry and the products we have created to streamline the complex processes within it," said Stephen Campbell, president and CEO of CapitalStream. " With PBS we are continuing to find new ways to ensure that our customers get the support and training they need to be more efficient."
"We are pleased to have this opportunity to continue providing System 1 and CapitalStream Advantage software users support and training," said Jim Buckles, president of PBS. "Our highly skilled support service will focus on the needs of equipment leasing brokers."
Today:
http://www.pbs4u.com/background.php
--------------------------------------------------------------

Classified Ads---Credit

Seattle , WA
Ex Irwin Employee , 15+ years in small ticket/commercial banking with organizational and analytical skills to support achievement of overall corporate goals and objectives. Email: murphy9679@comcast.net
[Resume]
For a full listing of all "job wanted" ads, please go to:
http://www.leasingnews.org/Classified/Jwanted/Jwanted.htm
Leasing Recruiters:
http://www.leasingnews.org/Recruits/index.htm
To place a free "job wanted" ad here, please go to:
http://www.leasingnews.org/Classified/Jwanted/Jwanted-post.htm
--------------------------------------------------------------

Letters? ---We get eMail!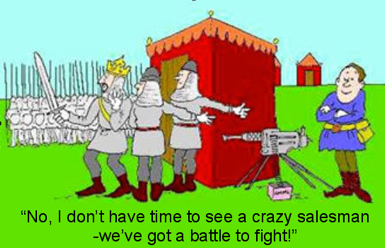 Steve (Chriest—Sales makes it Happen):
"Thanks for providing the picture on today's Leasing News.
"Very early in my sale career an associate gave me that picture. I misplaced it a few years back. It always had a way to inspire me to make that next call. I am glad to have it back, thanks to you."
Thank you!
John B. McLaughlin
Business Development Manager
FirstCorp, a Division of IFC Credit Corporation
Irvine, CA 92618
949-936-2907
800-850-3101, Ext 1623
224-616-7412 (cell)
847-663-7265 (fax)
www.ifccreditcorp.com
Steve Chriest "Sales makes it Happen"
http://www.leasingnews.org/archives/September%202008/09-10-08.htm#sales
--
"Terry is (not unusually) right on point on purchase orders.
"We see far more disputes than you would expect between vendor and lessor over the failure to insist on proper language in p.o.'s. With more and more vendors insisting on p.o.'s from lessors and sending their own (awful!) forms, either sending out a p.o. with Terry's language or adding it to the vendor p.o. is increasingly important."
BARRY S. MARKS
MARKS & WEINBERG, P.C.
Suite 525, 2001 Park Place North
Birmingham, Alabama 35202
P. O. Box 11386
Birmingham, Alabama 35203
bmarks@marksweinberg.com
www.leaselawyer.com
205.251.8303
fax 251.8305
Purchase Orders
http://www.leasingnews.org/archives/September%202008/09-08-08.htm#102
---
"From a broker standpoint, I'll beg to differ, publically if I must, that business is bad. I'm seeing the best credit I've seen in years, and getting most of my referrals from commercial bankers whose hands are tied. Many banks have so many bad loans on the books they can't see their way clear to approve a good transaction.
"I am seeing more debt restructures and equipment re-fi requests which is, in my opinion, an economic indicator of the lack of capital available in the traditional banking market. Well run companies are adjusting to their new reality and availing themselves to less traditional resources for cash flow, and we are ready, willing, and able to accommodate them."
Regards,
Lisette
Lisette Johnson
Cash Flow Crisis Prevention
Integra Leasing & Commercial Finance
804.622.0497 804.622.0498 fax 888.622.0497 toll free
LJohnson@IntegraLeasing.com
www.IntegraLeasing.com
---
"Business is El Stinko, but I have seen it worse...and I have seen it better, too.
"...maybe I will get lucky like a blind squirrel. Keep smiling and dialing."
Tom Nars
847/ 412-0426 Office
847/ 412-0428 Fax
847/ 812-7935 Cell
tomwfninc@yahoo.com
---
Merger EAEL/UAEL: National Equipment Finance Association
"I think there is great merit in the new name for the merger of the two associations. Creatively speaking, NEFA has more usage for many lease companies than UAEL or EAEL. For example, one could say, 'I nefa said that about the residual.' 'I nefa promised you that.' 'I nefa quoted you that rate explicitly.' 'Nefa quote me on that.' 'Nefa neva takes no for an answer.'
"Unlike Ray Williams I have not yet given up my day job and nefa will I."
Jerry Bernardy
Jerry L. Bernardy
Commonwealth Capital
Phoenix & Boston
888-453-8386
Jerry@CommonwealthCap.com
Kit Heard of the Grapevine Reactions
http://www.leasingnews.org/archives/August%202008/08-19-08.htm#heard
----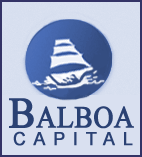 "I'm not an attorney nor do I play one on television, but this "seems" like a no brainer. The Lessor generated their documents for the Lessee to sign which he did. The Lessor obviously carefully "reviewed" the documents as evidenced by the "Name Change Addendum". Finally, after reviewing all the documents the Lessor booked the deal. Game, set, and match.

"On the ironic side, Balboa called me last week to solicit my broker business!"

Bob Bell, CLP
Independent Leasing Associates
1455 Lockridge Drive
Suite 100
Cumming, GA 30041
800-685-7571
FAX: 770-844-0242
Balboa Capital Bulletin Board Complaint
http://www.leasingnews.org/archives/August%202008/08-25-08.htm#bbc
---

"The current management of Marlin repeatedly searches for reasons why the company is falling apart. They blame the economy, they blame ex-employees for stealing their ideas, they even blame the weather (Katrina was blamed for losses in 2007 in several conference calls) All they need to do is look in the mirror."
Ex-Employee
Marlin still a "Wrong Way Corrigan" company
http://www.leasingnews.org/archives/August%202008/08-06-08.htm#marlin

"Hi Christopher – with the Nov 1st deadline for the Identity Theft Red Flags Rule less than 3-mos away, a recent survey (details below) found that more than 50% of affected businesses will NOT be compliant by the deadline.
http://www.compliancecoach.com
Jason Kirshner
RMS PUBLIC RELATIONS
"PR Gets You Seen"
t: 949-579-9569 x801
c: 949-235-0334
---
Leasing Industry Outsourcing
"Any publicity you can give this would be appreciated.
Did one a few days ago. A 60 month lease at approx. $500 per month for industrial equipment. Picked up down payment, notarized signatures, faxed copies to broker and over-nighted docs back, all in same day."
Jim Lissemore
www.Flexo-Notaries.com
New Jersey
Mobile NJ Lease Signing Service
We are New Jersey mobile lease signers and Notaries. We bring lease to clients, expedite signing and return docs. Same day.
Jim Lissemore, Pres www.Flexo-Notaries.com
--------------------------------------------------------------

Classified Ads---Help Wanted
Credit Professional
Credit Professional
Long Beach, California
Ground floor opportunity to join new and emerging powerhouse in the equipment finance and leasing industry; to play an integral role in our growth!
To learn more, click here.
We are an asset-based finance company specializing in business equipment leases ranging from $500 to $5,000,000.

--------------------------------------------------------------

--------------------------------------------------------------

How to Improve the Credit Group Experience: The Credit Profession Speaks Out
Credit Today
www.creditToday.net
Credit Today's Credit Group Benchmarking Survey also asked asked those currently participating in groups how they would improve their credit industry group experience.
In response, we received two types of answers. Some credit pros focused on the sophistication of the services provided by the group, while others were interested in enhancing the networking aspects.
Here are the responses to this question from some of those interested in more advanced or value added services:
"With the increasing air fares and related costs, electronic communications will have to play a bigger role such as video conferencing, credit data base access, etc."
- Allen Vickers, Corporate Credit Manager, A&K Railroad Materials, Inc
"An on-line discussion board would be great."
- Tom Jordan, National Credit Manager, Am-Pac Tire Dist., Inc.
"More computer tools or sophistication - Valuable scoring models - Strong education programs."
- Rick Schwenk , Group Credit Manager, Teleflex
"Having the ability to receive Flash Reports within an hour of submission. We currently receive them the day after a member has posted them."
- Lisa Cook, Credit Manager, Pro Co Sound, Inc.
"Annual benchmarking surveys would be an added benefit."
- Clarissa Vincent, Director of Credit & Collections, Discovery Communications, LLC
"Electronic submission of payment experiences in batch form (not account-by-account)."
- Michael Hays, Credit & Collection Manager, The Weather Channel Companies
"A combination credit report including all NACM members data being electronically gathered without limiting the data to a NACM affiliate's regional data. The best credit report would incorporate data from Equifax, Experian, Dun & Bradstreet and all NACM members' data."
- Jacci L. Barrows, CCE, CICP, Credit Manager, Brown-Strauss Steel
"Web-cast monthly meetings - inter-group email."
- Valerie Hire, Office Manager, Fruit Distributing
In comparison, here are some of the responses of those interested in enhancing their groups networking benefits:
"If more members could travel to meetings, it would make the meetings more worthwhile."
- David Feigenbaum, Corporate Credit Manager, Kichler Lighting
"More and better education. Less expensive Dinners and hotels."
- Ivan Deatsch, Bridgestone Firestone
"More active participation and sharing by individual members."
- James Clem, National Credit Manager, Merchants Metals
"Increased membership/greater participation by other companies in my industry!!!"
- Charlie Hill, Credit Manager, Texas Instruments Inc.
"Establishing an International Trade Credit Group since most manufacturers now have a significant amount of export business."
- Beverly Vasi, Corporate Credit Manager, Ocean Spray Cranberries, Inc
"More meetings so we could also network with other industry managers."
- Richard A. Reinert, Director of Corporate Credit, Fellowes, Inc.
"It would be more valuable if everyone submitted their whole A/R each month."
- Mary Lynn Jordan, Credit Manager, Projections Unlimited Inc.
"Discontinue the meeting benchmarking exchange amongst members and also fewer guest speakers as meeting should be cut down from 2.5 days to 1.5 days and be just as effective."
- Steve Seko, Manager of Credit and Collections, Clipper Express
"I like the idea of an attorney at the credit meetings, but aside from that I like things as they are."
- Kimberlee Maiwald, Assistant Credit Manager, California Door
"Having the yearly list of past due reports at hand to refresh discussions about debtors. That was a very valuable asset for our company."
- Ssanna Oeding, Credit Manager, HiLine Electric
"We all need improvement and we should continually strive to improve our groups. I believe our groups could improve with more participation from it's members. If each member would attend at least one meeting a month the data shared would greatly improve."
- Lisa Childress, Corporate Credit Manager, Bison Building Materials, LLC
"More consistent member participation; both at meetings and when reporting on past due reports."
- Jill Escoto, Corporate Credit Manager, Davis Wire Corporation
"It would be more valuable if everyone submitted their whole A/R each month."
- Mary Lynn Jordan, Credit Manager, Projections Unlimited Inc
"Go back to meeting 12 times a year."
- Elli Minert, Credit Manager, Delphi Diesel Systems Corp
The full story is available at www.credittoday.com
copyright 2007 Credit Today, reprinted with permission:" www.CreditToday.net
--------------------------------------------------------------

Fernando's View
By Fernando F. Croce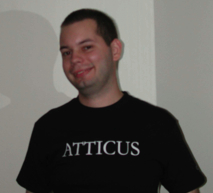 In Theaters:
I Served the King of England (Sony Pictures Classics): Jiri Menzel, one of the Czech filmmakers who in the 1960s helped put the country on the map of world cinema, returns to the screen with this mix of gentle ironic comedy and darker morals about life under oppression. The main character is a waiter called Dite who has worked Prague's elegant great hotel for decades, and the movie cuts back and forth between his sly and carefree youth during the '30s, and his wise and wounded old age years later, after history (both personal and national) has taken its toll. Fans of Roberto Benigni's "Life is Beautiful" will be charmed by Menzel's similar blend of life-affirming humor and dramatic turmoil.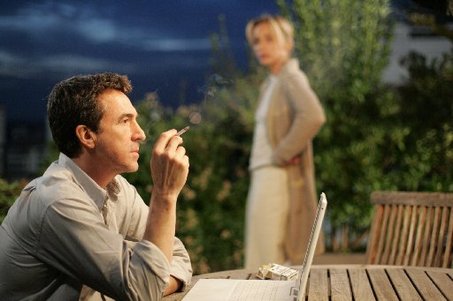 Tell No One (Music Box Films): French films are for the most part known for sophistication and wit, rather than for action. Here is a French thriller that offers all three elements in spades. The suspenseful plot follows Alex (François Cluzet), a Parisian doctor, who, years after the violent death of his wife (Marie-Josée Croze), receives an e-mail message showing his beloved alive and well. When bodies start turning up, Alex finds himself a suspect in the police's reopened investigation, desperately trying to clear himself by uncovering the truth. Moving at a dizzying pace, Guillaume Canet's mystery gets a boost from its impeccable cast (which includes turns by Jean Rochefort and Kristin Scott Thomas).
New on DVD: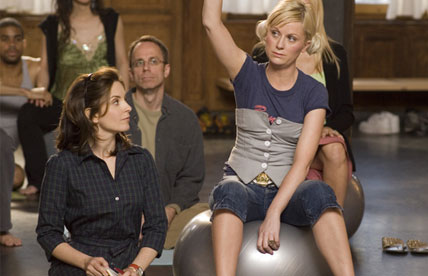 Baby Mama (Universal): For anybody who's ever complained about buddy comedies being too much of a macho genre, here's one with a healthy amount of femininity. Kate (Tina Fey) is the affluent vice-president of a chain of supermarkets (a pony-tailed Steve Martin is hilarious as her boss) who decides to find a surrogate mother to carry her baby. The search leads to Angie (Amy Poehler), a blonde pixie with uncouth manners and a deadbeat boyfriend, and that's when the fun begins. Though the movie's mix of odd-couple jokes and maternal sentiment is on the predictable side, Fey and Poehler are as sharp together here as they are on "Saturday Night Live."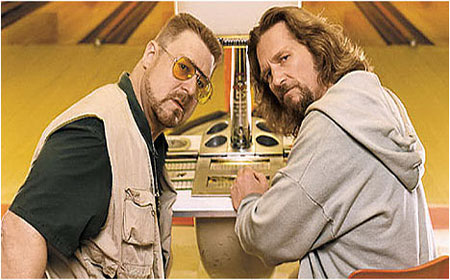 The Big Lebowski (Universal): With the Coen brothers' new movie, "Burn After Reading," opening in theaters this week, it might be a good time to revisit one of their earlier and most beloved comedies. Jeff Bridges gives a wonderful comic performance as "Dude" Lebowski, an aging slacker who finds himself at the center of a madcap gallery of characters after he's mistaken for a millionaire with the same last name. Filled with quotable dialogue and with a dream cast of weirdos (including John Goodman, Julianne Moore, Steve Buscemi and John Turturro), it may be the Coens' most purely likable movie.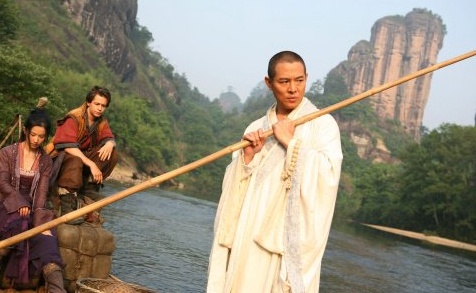 The Forbidden Kingdom (Lions Gate): Talk about a deal: In this kung-fu epic you get both Jackie Chan and Jet Li, plus action choreography from the masters behind "Crouching Tiger, Hidden Dragon" and "The Matrix." A Boston teenager (Michael Angarano) is in love with kung-fu movies, but one day he gets to experience the real thing after he's magically transported to ancient China and becomes involved in a clan war. Chan and Li, each playing multiple roles, showcase their different styles of fighting with enough grace and verve to please their staunchest fans. Martial-arts aficionados looking for more violent action may be disappointed, but families seeking lighter but still exciting fare will be delighted.
---------------------------------------------------------------
### Press Release ###########################

Former IDS President New Product
Seritus Solutions, a provider of software solutions and consultancy services, has released Seritus- CoS, the next generation web-based Credit Origination System. This system was built leveraging their combined 61 years of technical experience and servicing of this market while taking advantage of today's technology.
The system has intelligent workflow processing to automate the flow of applications through your operation. Seritus-CoS seamlessly integrates with third party commercial and consumer credit sources to pull and store related bureau reports. It provides the capability for your business partners to initiate deals, monitor their progress and print financial documents remotely which were automatically generated from your standard forms. As deals are finalized, Seritus-CoS can seamlessly integrate with your back-end solution provider of choice. Utilizing past experience and the latest technology tools, Seritus is able to offer a very cost effective, robust and powerful system.
Seritus Solutions, LLC was founded by Steve Shallman, Brad Back, Wade Sharp and Charles Lyles(Former President of International Decision Systems). All four have experience with bringing new products to market as well as architecting, developing and supporting Front-end Credit Originating Systems while working at International Decision System in which they held positions as Architect, Sr. Architect, Director – Global Product Development and President respectively.
### Press Release ###########################

CIT Announces Continued Funding Progress –
NEW YORK--Jeffrey M. Peek, Chairman and CEO of CIT Group Inc. (NYSE: CIT), a leading global commercial finance company provided an up-date on its company, announcing a major changed in position: CIT will retain CIT Rail, the third largest railcar lessor in North America.
The Company decided to retain its $4.5 billion rail franchise as a result of the progress the Company has made managing its balance sheet and strengthening its liquidity position. Instrumental in the decision was the Company's recent success in divesting of the Home Lending business, managing commercial portfolio cash flows and sourcing new liquidity facilities.
Among the initiatives the Company undertook to strengthen its liquidity position during the third quarter were:
Executing $1.6 billion of funding under Goldman Sachs funding
agreement;
Securing $300 million of borrowings under its secured aircraft
financing agreement;
Issuing $300 million of deposits at CIT Bank;
Renegotiating $2 billion equipment conduit facility;
Selling $500 million in assets including aircraft, and commercial loans;
Closing $500 million of previously announced unfunded loan
commitment sales;
Repaying $1.5 billion of unsecured debt; and,
Prepaying $2.1 billion in bank borrowings.
"We are very pleased with the progress we have made in securing more than $11 billion in liquidity over the past five months," said Mr. Peek. "Our decision to retain CIT Rail further illustrates our enhanced liquidity position and confidence in our ability to service our commercial clients and debt obligations over the next year without accessing the unsecured debt markets. In addition, we will continue to review additional liquidity alternatives across all of our businesses."
About CIT Rail
Headquartered in Chicago, IL, CIT Rail is a leading transportation leasing company that provides railcar and locomotive leasing solutions to end users such as railroads, shippers and other participants in the rail transportation industry. It owns a fleet of approximately 115,000 railcars and 550 locomotives.
About CIT
CIT (NYSE: CIT) is a global commercial finance company that provides financial products and advisory services to more than one million customers in over 50 countries across 30 industries. A leader in middle market financing, CIT has more than $70 billion in managed assets and provides financial solutions for more than half of the Fortune 1000. A member of the S&P 500 and Fortune 500, it maintains leading positions in asset-based, cash flow and Small Business Administration lending, equipment leasing, vendor financing and factoring. The CIT brand platform, Capital Redefined, articulates its value proposition of providing its customers with the relationship, intellectual and financial capital to yield infinite possibilities. Founded in 1908, CIT is celebrating its Centennial throughout 2008. www.cit.com
### Press Release ###########################
--------------------------------------------------------------

News Briefs----
Texas prepares for a gigantic Hurricane Ike
http://news.yahoo.com/s/ap/20080912/ap_on_re_us/ike
Ford tells union it has surplus of 4,000 workers
http://www.reuters.com/article/ousiv/idUSN1140372420080911
Survey: Many CEOs see more job cuts ahead
http://www.usatoday.com/money/economy/2008-09-11-ceo-survey-job-cuts_N.htm
----------------------------------------------------------------


"Gimme that Wine"
Amazon Gets Into Wine
http://online.wsj.com/article/SB122109786881722079.html?mod=googlenews_wsj
Gasoline prices shift emphasis on attracting regional visitors to wineries

(This ad is a "trade" for the writing of this column. Opinions
contained in the column are those of Mr. Terry Winders, CLP)
Wine Prices by vintage
http://www.winezap.com
http://www.wine-searcher.com/
US/International Wine Events
http://www.localwineevents.com/
Winery Atlas
http://www.carterhouse.com/atlas
Leasing News Wine & Spirits Page
http://two.leasingnews.org/Recommendations/wnensprts.htm
The London International Vintners Exchange (Liv-ex) is an electronic exchange for fine wine.
http://www.liv-ex.com/
----------------------------------------------------------------

(Leasing News provides this ad "gratis" as a means
to help support the growth of Lease Police)
Today's Top Event in History
1958-Integrated circuit was invented independently by Jack Kilby of Texas Instruments, Dallas, TX, and Robert Noyce of Fairchild Semiconductor, Mountain View, CA. This day Kilby tested a working integrated circuit. Between March and June of 1959, Noyce improved on Kilby's cruder device by designing the first reliable, mass-producible integrated circuit. Noyce was awarded the patent after a 10-year lawsuit between the two men.
[headlines]
----------------------------------------------------------------

This Day in American History
1609 -Henry Hudson discovers Hudson River
http://www.wikipedia.com/wiki/Hudson_Bay
http://www.schoonerman.com/halfmoon.htm
http://www.exploid.de/kks/tim/canada_history.html
1771--- Pioneer Methodist bishop Francis Asbury, 26, on his maiden voyage to America, wrote in his journal: 'Whither am I going? To the New World. What to do? To gain honor? No, if I know my own heart. To get money? No, I am going to live to God, and to bring others to do so.'
1776 -Nathan Hale leaves Harlem Heights Camp (127th St) in New York City for spy mission When Washington asked his troops who would volunteer to go into enemy camp, only one person stepped forward: Nathan Hale.
1777-The founding of the first Mission Santa Clara de Assis by Padre Thomas Peña, under the direction of Padre Junípero Serra. The first two were built too close to the Guadalupe River, which over flooded, the third was destroyed by an earthquake and the fourth site is now part of the University of Santa Clara. In 1851, during the height of the Gold Rush era, the Mission Santa Clara was given to the Jesuits who incorporated it into the University of Santa Clara. Rebuilt in 1779 and 1781, and restored after a flood in 1784, an earthquake in 1818, and a fire in 1926, the tower of Santa Clara still contains an original bell brought to that mission from Spain.
http://memory.loc.gov/ammem/today/jan12.html
http://www.smfc.k12.ca.us/class/parkside/mitchell/natasha.html
http://memory.loc.gov/cgi-bin/ampage?collId=hhphoto&fileName=ca/ca0900/ca0986/photos/
browse.db&action=browse&recNum=0&title2=Mission%20Santa%20Clara%20de%20Asis,%20
Franklin%20%26%20Grant%20Sts.,%20Santa%20Clara,%20Santa%20Clara%20County,%20
CA&displayType=1&itemLink=r?ammem/hh:@field(DOCID+@lit(CA0986 ))
http://santacruz.about.com/library/weekly/aa091898.htm
http://www.indiancanyon.org/index.html
1786 - Despite his failed efforts to suppress the American Revolution, Lord Cornwallis was appointed governor general of India.
1808- The Holy Bible was translated into English by Charles Thomson and printed in Philadelphia, PA by Jane Aitken. "The Holy Bible, containing the old and new covenant, commonly called the Old and New Testament; translated from the Greek." It was copyrighted in the District of Pennsylvania by the translator, Charles Thomson, who had been secretary to the Continental Congress.
1814- Battle of North Point fought near Baltimore during War of 1812 9,000 troops British troops land at North Point . They had taken Washington, DC, and wanted to also burn Baltimore, which they called "the nest of pirates". Fort McHenry stood in their way. Major General Robert Ross, riding ahead of his troops with his personal platoon, thinking this was a "walk in the park," rode right into General John Stricker, 3,200 men, was only two miles away with his six cannon in place across Long log Lane (North Point Road) waiting for the British, who unlike the Capital, knew they were coming and were prepared to fight. Shots were fired by both sides. Two Americans, Dan Wells and Henry McComas, were instantly killed. They are credited with shooting General Ross. He was 48 years old. (The spot where Ross was shot is marked today by a monument erected to honor Aquilla Randall as the first American killed in the battle. It's still there today, at Old North Point Road near Battle Grove Road.)The death of General Ross was a devastating blow to the British. The also had lost their surprise. Although they outnumbered the Americans, the battle went against them and they retreated. After resting, they turned direction and ran into over 10,000 men and over 60 cannon behind well-made breastworks, ready and waiting to repel any attack. After two short rallies, they took to retreat again. The British were unable to take Fort McHenry (Francis Scott Key wrote the "Star Spangled Banner.")
1829-Birthday of Charles Dudly Warner, who should be best remembered for his editorial in the Hartord Courant, Aug 24, 1897 " Everybody talks about the weather, but nobody dues anything about it." This American newsman was a good friend of Mark Twain, who is often mistakenly attributed for the "saying." Died at Hartford, CT. Oct. 20,1900.
1843- The first minstrel troupe in New York City was formed by Daniel Decatur "Dan" Emmett, who later wrote the song "Dixie." His quartet of blackface singers and musicians played in several Bowery theaters and established many of the basic routines followed by later minstrel shows.
1851- Birth of Francis E. Clark, American Congregationalist clergyman. In 1881, at age 29, Clark organized the world's first church "youth fellowship" in Portland, Maine. Clark's original name for this Christian group concept was "The Young People's Society of Christian Endeavor."
1866- the first burlesque show was opened at Niblo's Garden, New York City. The musical show was produced by Barras and William Wheatley and featured 100 scantily clad young women playing a troupe of dancing fairies. It ran for an unprecedented 16 months, closing on January 4, 1868, after playing 475 performances and grossing $1.3 million. It was in four acts and titled "The Black Crook."
1880- Birthday of H.L.Mencken. American newspaperman, lexicographer and critic, "the Sage of Baltimore" was born at Baltimore, MD, and died there Jan 29, 1956. "If, after I depart this vale," he wrote in 1921 (Epitaph, Smart Set), "you ever remember me and have thought to please my ghost, forgive some sinner and wink your eye at some homely girl.." My mother told me sat on his lap when I was very little, and quite the contrary, he was a very likeable person.
1889-American aeronaut of French extraction, born in New York, NY, about 1857, achieved world fame as a parachutist. After his first public performance (Philadelphia, PA, 1887), he toured European cities where his parachute jumps attracted wide attention. Credited with 238 successful jumps. He was last seen this day as he jumped from a balloon over Tallinn, Estonia, and perished in the Bay of Reval.
1913- James Cleveland (Jesse) Owens, American athlete, winner of four gold medals at the 1936 Olympic Games at Berlin, Germany, was born at Oakville, AL. Owens set 11 world records in track and field. During one track meet, at Ann Arbor, Ml, Owens, repre­senting Ohio State University, broke five world records May 23, 1935, and tied a sixth in the space of 45 minutes. Died at Tuc­son, AZ, Mar 31, 1980.
1916—Trumpet player Cat Anderson birthday
1920-Birthday of James "Lucky" Carmichael, Harrodsburg, KY.
1922- The House of Bishops of the U.S. Protestant Episcopal Church voted 36-27 to delete the word "obey" from the vows of their denomination's official marriage service.
1924-The Wolverines with Bix Biederbecke opened at the Cinderella Ballroom, New York City. "Variety newspaper dubs them a "torrid unit."
1928 - Actress Katharine Hepburn made her stage debut. The play was titled "The Czarina". It would be four years before the 'First Lady of the American Screen' would indeed, make her first film, "A Bill of Divorcement".
1931-Birthdday of singer George Jones, born Saratoga, TX.
1935-Duke Ellington records "Reminiscing in Tempo" on four 10" sides.
1935-Birthday of drummer Paul Humphrey, Detroit, MI.
1935-Artie Shaw's new band opens at the Palace Hotel.
1935 -- Birthday of Richard Hunt, born Chicago, Illinois. African American, A leading sculptor, collected by the National Museum of American Art, the Whitney Museum of American Art, the Metropolitan Museum of Art, & the Museum of the Twentieth Century in Vienna.
http://www.thehistorymakers.com/biography/biography.asp?bioindex=68&category=artMakers
http://www.h-net.org/~rhunt/begin.html
1940 - Johnny Long's orchestra recorded the classic "A Shanty in Old Shanty Town" for Decca Records.
1943 -- Birthday of Michael Ondaatje, born Colombo, Ceylon (Sri Lanka). Canadian novelist/poet who blends myth, history, jazz, & memoirs to create his musical prose & poetry, His 1970 pastiche, The Collected Works of Billy the Kid: Left-Handed Poems drew on his fascination with the American west, & his 1992 novel, The English Patient, got him a popular audience & an award-winning movie.
http://www.english.emory.edu/Bahri/Ondaat.html
http://www.cariboo.bc.ca/ae/engml/FRIEDMAN/ondaatje.htm
1944---Birthday of singer Barry White, Galveston, TX
1944--TOMINAC, JOHN J . Medal of Honor
Rank and organization: First Lieutenant, U.S. Army, Company I, 15th Infantry, 3d Infantry Division. Place and date: Saulx de Vesoul, France, 12 September 1944. Entered service at: Conemaugh, Pa. Birth: Conemaugh, Pa. G.O. No.: 20, 29 March 1945. Citation: For conspicuous gallantry and intrepidity at risk of life above and beyond the call of duty on 12 September 1944, in an attack on Saulx de Vesoul, France 1st Lt. Tominac charged alone over 50 yards of exposed terrain onto an enemy roadblock to dispatch a 3-man crew of German machine gunners with a single burst from his Thompson machinegun after smashing the enemy outpost, he led 1 of his squads in the annihilation of a second hostile group defended by mortar, machinegun automatic pistol, rifle and grenade fire, killing about 30 of the enemy. Reaching the suburbs of the town, he advanced 50 yards ahead of his men to reconnoiter a third enemy position which commanded the road with a 77-mm. SP gun supported by infantry elements. The SP gun opened fire on his supporting tank, setting it afire with a direct hit. A fragment from the same shell painfully wounded 1st Lt. Tominac in the shoulder, knocking him to the ground. As the crew abandoned the M-4 tank, which was rolling down hill toward the enemy, 1st Lt. Tominac picked himself up and jumped onto the hull of the burning vehicle. Despite withering enemy machinegun, mortar, pistol, and sniper fire, which was ricocheting off the hull and turret of the M-4, 1st Lt. Tominac climbed to the turret and gripped the 50-caliber antiaircraft machinegun. Plainly silhouetted against the sky, painfully wounded, and with the tank burning beneath his feet, he directed bursts of machinegun fire on the roadblock, the SP gun, and the supporting German infantrymen, and forced the enemy to withdraw from his prepared position. Jumping off the tank before it exploded, 1st Lt. Tominac refused evacuation despite his painful wound. Calling upon a sergeant to extract the shell fragments from his shoulder with a pocketknife, he continued to direct the assault, led his squad in a hand grenade attack against a fortified position occupied by 32 of the enemy armed with machineguns, machine pistols, and rifles, and compelled them to surrender. His outstanding heroism and exemplary leadership resulted in the destruction of 4 successive enemy defensive positions, surrender of a vital sector of the city Saulx de Vesoul, and the death or capture of at least 60 of the enemy.
1951--*SUDUT, JEROME A. Medal of Honor
Rank and organization: Second Lieutenant, U.S. Army, Company B, 27th Infantry Regiment, 25th Infantry Division. Place and date: Near Kumhwa, Korea, 12 September 1951. Entered service at: Wisconsin. Birth: Wausau, Wis. G.O. No.: 31, 21 March 1952. Citation: 2d Lt. Sudut distinguished himself by conspicuous gallantry above and beyond the call of duty in action against the enemy. His platoon, attacking heavily fortified and strategically located hostile emplacements, had been stopped by intense fire from a large bunker containing several firing posts. Armed with submachinegun, pistol, and grenades, 2d Lt. Sudut charged the emplacement alone through vicious hostile fire, killing 3 of the occupants and dispersing the remainder. Painfully wounded, he returned to reorganize his platoon, refused evacuation and led his men in a renewed attack. The enemy had returned to the bunker by means of connecting trenches from other emplacements and the platoon was again halted by devastating fire. Accompanied by an automatic-rifleman 2d Lt. Sudut again charged into close-range fire to eliminate the position. When the rifleman was wounded, 2d Lt. Sudut seized his weapon and continued alone, killing 3 of the 4 remaining occupants. Though mortally wounded and his ammunition exhausted, he jumped into the emplacement and killed the remaining enemy soldier with his trench knife. His single-handed assaults so inspired his comrades that they continued the attack and drove the enemy from the hill, securing the objective. 2d Lt. Sudut's consummate fighting spirit, outstanding leadership, and gallant self-sacrifice are in keeping with the finest traditions of the infantry and the U.S. Army.
1953-- - 24-year-old Jacqueline Lee Bouvier wed the 36-year-old U.S. Senator from Massachusetts, future U.S. President, John Fitzgerald Kennedy.
http://www.jhu.edu/~jhumag/1101web/camelot.html
1954---Top Hits
Sh-Boom - The Crew Cuts
Hey There - Rosemary Clooney
The High and the Mighty - Victor Young
I Don't Hurt Anymore - Hank Snow
1954- "Lassie" premiered on TV. This long-running series was originally about a boy and his courageous and intelligent dog, Lassie. Although he would often say, "Come here, girl," Lassie was played by more than six different dogs through the series, all male). For the first few seasons, Lassie lived on the Miller farm. The family included Jeff (Tommy Rettig), his wid­owed mother Ellen (Jan Clayton) and George Cleveland as Gramps. Throughout the years there were many format and cast changes, as Lassie was exchanged from one family to another in order to have a variety of new perils and escapades. Other fea­tured performers included Cloris Leachman, June Lockhart and Larry Wilcox. The show was last seen September 12, 1971.
1958-Integrated circuit was invented independently by Jack Kilby of Texas Instruments, Dallas, TX, and Robert Noyce of Fairchild Semiconductor, Mountain View, CA. This day Kilby tested a working integrated circuit. Between March and June of 1959, Noyce improved on Kilby's cruder device by designing the first reliable, mass-producible integrated circuit. Noyce was awarded the patent after a 10-year lawsuit between the two men.
1960--Hurricane Donna made landfall on central Long Island and then tracked across New England. Wind gusts reached 140 mph at the Blue Hills Observatory in Milton, MA and 130 at Block Island, RI. MacDowell Dam in New Hampshire recorded 7.25 inches of rain. Although a record tide of 6.1 feet occurred at the Battery in New York City, elsewhere fortunately the storm did not make landfall at the high tides its effects were minimized. This was the first hurricane to affect every point along the east coast from Key West, FL to Caribou, ME
1962---Top Hits
Sheila - Tommy Roe
You Don't Know Me - Ray Charles
Ramblin' Rose - Nat King Cole
Devil Woman - Marty Robbins
1962- Tom Cheney of the Washington Senators set a major league record for most strikeouts in a game when he fanned 21 Baltimore Orioles in a 16-ining game that he won 2-1.
1963-"Leave It to Beaver," which had debuted in 1957, airs its last episode. The typical 1950s "wholesome family" comedy presented the lives of the Cleaver family from the perspective of seven-year-old Theodore "Beaver" Cleaver. The clan included parents June and Ward, and older brother Wally. The show enjoyed much popularity in reruns and a revival in the 1980s as The New Leave It to Beaver.
1964-First football game at New York Shea Stadium, the Jets defeated Denver 30-6 .
1964-Ralph Boston of the US, sets then long jump record at 27' 4«".
1964--Manfred Mann's "Do Wah Diddy Diddy" enters Billboard's Hot 100, where it will reach number one just a few weeks later.
1966- "The Monkees" premiered on TV.. Based on a rock and roll group that was supposed to be an American version of the Beatles, this half-hour show featured a blend of comedy and music. Some 400 aspiring actors had auditioned for the Columbia television series by producer Don Kirschner. Davy Jones, a former English horse racing jockey; Michael Nesmith, a session guitarist; Peter Tork of the Phoenix Singers; and Micky Dolenz, who had appeared in the TV series "Circus Boy" were picked to be America's answer to The Beatles. The four were picked to become the fabricated music group -- not because they could sing, act or play musical instruments -- but because they looked the parts. Dolenz and Jones were actors, Tork and Nesmith had some musical experience. The Monkees were the first, made-for-TV, rock group. Ironically -- or maybe not -- "The Monkees" TV show won an Emmy for Outstanding Comedy Series of 1967. Their first songs on the show were lip-synched but were immensely popular; later the Monkees insisted on writing and performing their own music. A Monkees album, Headquarters, and Monkees tours were very successful. In 1986, the Monkees, except for Nesmith, were reunited for a 20th Anniversary tour and the show was broadcast in reruns on MTV. The Monkees sans Nesmith also toured in 1996 for the 30th reunion celebration
1966 - The Beatles received a gold record this day for "Yellow Submarine".
1970---Top Hits
War - Edwin Starr
Ain't No Mountain High Enough - Diana Ross
In the Summertime - Mungo Jerry
All for the Love of Sunshine - Hank Williams, Jr.
1970 - James Taylor's first single, "Fire and Rain", was released. Taylor scored 14 hits on the music charts in the 1970s and 1980s.
1972- "Maude" premiered. Bea Arthur's character, Maude Findlay, was first introduced as Edith Bunker's cousin on 'All in the Family." She was a loud, opinionated liberal, living with her fourth husband Walter (Bill Macy). Other characters on the show were her divorced daugh­ter by a previous marriage, Carol Trainer (Adrienne Barbeau), Conrad Bain as Dr. Arthur Harmon, Rue McClanahan as Arthur's wife Vivian (Baa Arthur and McClanahan would later star in another sitcom, 'The Golden Girls"), Esther Rolle as Florida Evans, Maude's maid and John Amos as her husband, Henry (in 1974 they left the series to star in "Good Times"). This was one of the first shows to tackle the controversial issue of abortion.
1973 - Horse race jockey Bill Shoemaker rode his 100th winner -- in a $100,000 stakes race. Shoemaker was aboard Such a Rush in the Del Mar Futurity at Del Mar, CA.
1974-In Boston, Massachusetts, opposition to court-ordered school "busing" turns violent on the opening day of classes. School buses carrying African American children were pelted with eggs, bricks, and bottles, and police in combat gear fought to control angry white protesters besieging the schools. U.S. District Judge Arthur Garrity ordered the busing of African American students to predominantly white schools and white students to black schools in an effort to integrate Boston's geographically segregated public schools. In his June 1974 ruling in Morgan v. Hennigan, Garrity stated that Boston's de facto school segregation discriminated against black children. The beginning of forced busing on September 12 was met with massive protests, particularly in South Boston, the city's main Irish- Catholic neighborhood. Protests continued unabated for months, and many parents, white and black, kept their children at home. In October, the National Guard was mobilized to enforce the federal desegregation order.
1977--two batches of thunderstorms, one in the morning and the next in the evening dumped a combined total of 12-16 inches of rain around Kansas City, MO. Major flooding occurred and 25 were killed
1977-- Azie Taylor Morton takes office as first African-American woman Treasurer of the United States.
http://www.soulciti.com/morton/
1978---Top Hits
Boogie Oogie Oogie - A Taste of Honey
Three Times a Lady - Commodores
Hot Blooded - Foreigner
I've Always Been Crazy - Waylon Jennings
1979 - Carl Yastrzemski of the Boston Red Sox became the first American League player to get 3,000 career hits -- and 400 career home runs -- as the Red Sox downed the New York Yankees 9-2 at Fenway Park in Boston.
1979 --Hurricane Frederick made landfall on the Alabama coast. Winds gusted to 145 mph on Dauphin Island with a storm surge of 12 feet. Winds gusted to hurricane force at Meridian, MS even though the city is 140 miles inland. 5 people died and damage was $2.3 billion, most on record to that time
1981- At the age of 42, Gaylord Perry signs a one-year contract with the Braves.
1984- The Chicago Bulls signed their No. 1 draft choice, Michael Jordan, a guard from the University of North Carolina. Jordan was the No. 3 choice overall behind Akeem ( later Hakeem) Olajuwan, taken by Houston, and Sam Bowie, selected by Portland. He signed a seven year contract.
1986---Top Hits
Venus - Bananarama
Take My Breath Away - Berlin
Dancing on the Ceiling - Lionel Richie
Desperado Love - Conway Twitty
1988--- Hurricane Gilbert tore through the Caribbean . On the 12th, it cut through Jamaica with Kingston recording 116 mph sustained winds and gust to 140. 45 people were killed and damage topped $2 billion. Despite 7000 foot mountains, Gilbert didn't weaken at all and after exiting Jamaica, underwent incredible deepening - 72 Mb in 24 hours to 888 Mb (26.22 inches). Sustained winds were recorded at 185 mph with gusts over 200 mph in the Caribbean west of Jamaica. On the 16th the storm came ashore near Las Pesca, Mexico about 125 miles south of Brownsville. Mexico was hard hit with 202 killed and 60,000 homes destroyed. Total damage reached 2 billion dollars. In the U.S. the damage of $50 million was mostly from tornadoes spun off by Gilbert, two in San Antonio and one at Kelly AFB which did $28 million dollars in damage.
1988-The Phoenix Cardinals play their first NFL regular-season game, losing to the Dallas Cowboys, 17-14. The good news: ended the team's 15-year playoff drought and achieved their first postseason victory since 1947.
http://phoenix.about.com/library/weekly/aacardinalsa.htm
1992- the first African-American woman to fly in space was Dr. Mae Carol Jemison, a physician who also held degrees in chemical engineering and African-American studies. Jemison, who left private practice to join NASA in 1987, made her first space flight as a payload mission specialist on the Space Shuttle Endeavor. She performed experiments on space motion sickness and bone cell loss in the space environment. Ironically, on the same flight were the first husband and wife to fly in space together, Mission Specialist N. Jan Davis, an engineer, and Air Force Lieutenant Colonel Mark C. Lee, who served as crew members. Although NASA has a rule forbidding married couples to take part in the same mission, the rule was waived for Davis and Lee because they had no children and both and trained as astronauts for several years before they were married.
1998 - Sammy Sosa of the Chicago Cubs became the fourth player in major-league baseball history to reach 60 homers in a single season.
1999 -Setting an all-time record, Mark McGwire's 70th HR ball is purchased at an auction by an anonymous buyer for $3 million surpassing a $126,500 which bought a Babe Ruth home run ball.
--------------------------------------------------------------

Baseball Poem

"I Dream of a Baseball Star"

by Gregory Corso

I dreamed Ted Williams

leaning at night

against the Eiffel Tower, weeping.

He was in uniform

and his bat lay at his feet

-- knotted and twiggy.

"Randall Jarrell says you're a poet!" I cried.

"So do I! I say you're a poet!"

H

e picked up his bat with blown hands;

stood there astraddle as he would in the batter's box,

and laughed! flinging his schoolboy wrath

toward some invisible pitcher's mound

-- waiting the pitch all the way from heaven.

It came; hundreds came! all afire!

He swung and swung and swung and connected not one

sinker curve hook or right-down-the middle.

A hundred strikes!

The umpire dressed in strange attire

thundered his judgment: YOU'RE OUT!

And the phantom crowd's horrific boo

dispersed the gargoyles from Notre Dame.

And I screamed in my dream:

God! throw thy merciful pitch!

Herald the crack of bats!

Hooray the sharp liner to left!

Yea the double, the triple!

Hosannah the home run!
--------------------------------------------------------------

SuDoku
The object is to insert the numbers in the boxes to satisfy only one condition: each row, column and 3x3 box must contain the digits 1 through 9 exactly once. What could be simpler?
http://leasingnews.org/Soduku/soduko-main.htm
--------------------------------------------------------------

Daily Puzzle
How to play:
http://www.setgame.com/set/puzzle_frame.htm
Refresh for current date:
http://www.setgame.com/set/puzzle_frame.htm
--------------------------------------------------------------


http://www.gasbuddy.com/
http://www.gasbuddy.com/GB_Map_Gas_Prices.aspx
http://www.gasbuddy.com/GB_Mobile_Instructions.aspx
--------------------------------------------------------------

Weather
See USA map, click to specific area, no commercials
--------------------------------------------------------------

Traffic Live---
Real Time Traffic Information
You can save up to 20 different routes and check them out
with one click, or type in a new route to learn the traffic live.
--------------------------------