Wednesday, September 17, 2008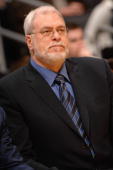 Headlines---
Classified Ads---Sales
Hurricane Ike hits Leasing businesses
Why the Fed did not lower Prime Rate
Lehman Bros.: Friend or Foe of Leasing?
Cartoon---More bad news
Classified Ads---Help Wanted
New Hires---Promotions
Kit Menkin Heard it on the Grapevine
Sales makes it Happen---by Steve Chriest
Myth of the Sales Personality
Udvar-Hazy Richest person in Leasing Biz
...energy to 750,000 Texas homes
Fed to Loan A.I.G. $85 Billion in Rescue
Barclays Strikes Deal to buy most of Lehman
After Job Cuts, Banks Dump Office Space
Midwest Banc Holdings suspends dividend
Tesla electric-car plant to be built in SJ
News Briefs---
You May have Missed---
California Nuts Brief---
Governor says he'll veto budget
"Gimme that Wine"
Today's Top Event in History
This Day in American History
Baseball Poem
SuDoku
Daily Puzzle
GasBuddy
Weather, USA or specific area
Traffic Live----
######## surrounding the article denotes it is a "press release"
------------------------------------------------------------------

Classified Ads---Sales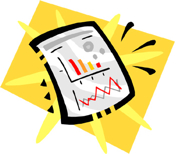 Atlanta, GA
If you can use a polished, seasoned, driven leasing professional with 14 years of extremely productive experience, please call me.
Resume Attached.
Saul Sloman
Cherry Hill, NJ
College grad seeking entry level sales position for equipment leasing and financing in small to mid-size ticket markets. Have 6 months experience in the industry and self-motivated. Contact Matt at 609-280-2178 or
email at mkuzan@gmail.com

Chicago, IL
Sales Executive or Senior Manager, with responsibility for leasing capital equipment in support of transactions based on current market values, market potential and economic trends.
tomvolk53@hotmail.com
Resume
Cincinnati, Ohio
8+ years in medical sales. Available for Full-Time work as Business Development Manager.
Email: sronnie35@gmail.com
Copenhagen, Denmark
10 years of experience as VP Europe, Middle East and Africa for a US based Equipment Leasing Company. $500,000 plus w/ excellent connections European shipping lines/ maritime financing.
Click here.
Fresno, CA
Aggressive, competitive self-starter w/successful vendor/direct equipment
leasing and asset-based lending experience seeks return to leasing industry
after successful stint in business banking sales.
Email: dsp559@hotmail.com
Resume
Hillsborough, NJ
Sales professional (3 yrs mortgages, 1 year securities) looking to transition my experience/skills into the equipment leasing/financing. Pete Brusyo
(908) 625-7232 or
peterbrusyo@yahoo.com
Resume
Montgomery, AL
Individual with 10 years advertising sales exp. & 7 years insurance sales exp. Wants independent contractor situation in Alabama.
Work with leasing company or broker.334-590-5133
E-mail: billmcneal2003@yahoo.com
Orange County, CA
19+ years of successful marketing to the broker/lessor community representing one funding source owned by several parent companies.
Email: oc49ersteve@sbcglobal.net
Oklahoma
Over 30 years of financing experience, resume posted at www.geocities.com/bobbybenmoore, phone 580-351-2531
Pittsburgh , PA
Aggressive self starter looking for leasing position w/10 plus yrs sales exp., plus banking experience 814-538-9129
mwiser500@hotmail.com
Stuart, FL area
Years of experience in leasing sales, credit, operations, documentation and syndication. Seeking position with direct middle market lender, equip. mfr or major equip. distributor. email: southernleasing@bellsouth.net
Texas/Oklahoma
15 year lease vet looking for plact to take business.great references. all major equipment types. open to compensation. please contact if interested.
E-mail: bankingdallas@yahoo.com
For a full listing of all "job wanted" ads, please go to:
http://www.leasingnews.org/Classified/Jwanted/Jwanted.htm
Leasing Recruiters:
http://www.leasingnews.org/Recruits/index.htm
To place a free "job wanted" ad here, please go to:
http://www.leasingnews.org/Classified/Jwanted/Jwanted-post.htm
--------------------------------------------------------------

Hurricane Ike hits Leasing businesses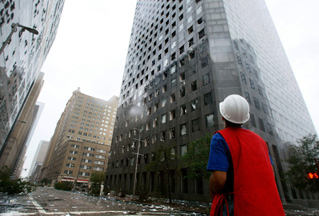 "The massive storm, nearly as big as Texas itself, moved over Houston before dawn, blowing out windows and scattering documents from skyscrapers such as the 75-story Chase Tower, the state's tallest building. "
Photograph by Mark Wilson/Getty Images
http://news.nationalgeographic.com/news
Hurricane Ike hit areas in Texas pretty hard, especially downtown Houston. Pat Kistler at Amerisource Funding was able to start up at 10am yesterday, after getting both a large generator, plus gasoline, which he says is pretty hard to find. Telephone usage is spotty, including cell phones. He says driving to work he could see those buildings hit were seriously damaged. The tall glass buildings were the ones hit the hardest with debris breaking much of the glass. It was a "hit or miss" he said. Power is out as well as running water with many retail stores still closed. The experience has been "a challenge." He says he is located on the Northwest side and the hardest hit was the Southern part of Houston, about 30 miles away particularly. He says the television coverage has only seen some of the more serious areas, while there are many other areas not as dramatically affected, but still without power, telephones, running water, and many stores still closed."
Patrick Kistler
Amerisource Funding
800-876-6639
713-863-8300 x410
713-899-8172-cell
Leasing news could not reach anyone at Main Street Bank, Kingwood, Texas. We were attempting to get a report from Bob Fisher, CLP. All the bank contact telephone lines were ringing "busy." Their website noted:
"Due to Hurricane Ike Main Street Bank will be functioning under limited capacity. Our Cleveland branch is operating under limited hours. We are working to resume regular business hours on
September 17, 2008."
http://www.msnbank.com/
Bruce Lurie, Douglas-Guardian Services, said he will never forget it. "At 3:00am the wind was blowing at 85-95 outside my house, knocking down trees, up-rooting trees." He still has no electricity but has water, he says. "There are a lot of downed trees and you don't understand that knocks down the power, meaning to stores, businesses, and gas stations, which can't pump gas without electricity." He says the East side of Houston was hit pretty hard. He was able to get back into his office on Monday, but no power, then on Tuesday five people out of 25 came to work and they had telephones up by the end of the day.
Bruce believes it will be weeks before things get back to even somewhat normal as 75% of the people in the area still have no electricity. Some areas were affected more seriously than other, "Of course, the closer to the coast, but the hurricane moved more East and hit areas with not only a lot of rain but wind."
From Helene G. Kugit:
"I thought the following information might be helpful to those who have family or friends in Houston - Both my children live in Houston, and because they have either ATT or T Mobile they are able to call me. As of last night my son who lives in the River Oaks/Galleria area still doesn't have electricity, but his water has been turned back on. My daughter lives in the Tomball area, they don't have electricity, or water, and their Verizon cell phone service doesn't work.
"As everyone knows, at this time of the year Houston is very hot and extremely humid. No one can leave town, and the people that left can not return, the roads and highways are a mess, lights don't work, and traffic is not allowed.
"The situation in Houston is not good. I'm lucky that my children are safe and healthy, and fortunately their homes do not have water or wind damage. I hope and pray that those that have loved ones and friends in Houston are also safe and well."
Best regards,
Helene
Helene G. Kugit, Managing Director
Executive Solutions for Leasing and Finance, Inc.
10 Timberdale Drive Holmdel, NJ 07733
732.332.1524 Fax: 732.626.6161
helenekugit@exsolutions.com http://www.exsolutions.com
--------------------------------------------------------------

Why the Fed did not lower Prime Rate
by Christopher Menkin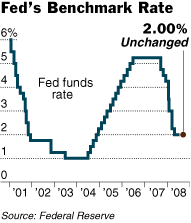 In 1895, at the depths of the Panic of 1893, the Federal Treasury was nearly out of gold. President Grover Cleveland arranged for J.P. Morgan to create a private syndicate on Wall Street to supply the U.S. Treasury with $65 million in gold, half of it from Europe, to float a bond issue that restored the treasury surplus of $100 million.
Treasury Secretary Henry M. Paulson Jr. tried to pull a "J.P.Morgan" over the weekend. He had three main companies on the agenda, Merrill-Lynch, Lehman Bros., and AIG Insurance. According to the New York Times, "The main concern seems to be Lehman Bros. Federal Reserve officials convened the heads of the major Wall Street banks for an emergency meeting at 6 p.m. in Lower Manhattan. The goal was to hash out a plan to rescue Lehman Brothers and stabilize the global markets. The group included the heads of 10 to 15 Wall Street banks, flanked by their top lieutenants and finance and risk chiefs. Among them were James Dimon of JPMorgan, Brady Dougan of Credit Suisse, Lloyd Blankfein of Goldman Sachs, John Thain of Merrill Lynch and John Mack of Morgan Stanley. Also participating were officials from Barclays, Deutsche Bank and Royal Bank of Canada. The clock, however, was ticking. Timothy F. Geithner, the president and chief executive of the Federal Reserve Bank of New York, appearing with Treasury Secretary Henry M. Paulson Jr. and Christopher Cox of the Securities and Exchange Commission, struck a serious tone. Because they had little time to inspect Lehman's toxic assets, Barclays and Bank of America made it clear that any deal would be contingent on the government's agreement to absorb a portion of the losses."
Paulson did not have the awesome power that J.P. Morgan had in his day, but he thought he could play "Texas Hold 'em" with what appears to be a bluff that the government would not bail out any of the three companies. Some of the cards fell his way. Bank of America buying Merrill-Lynch was a dream come true. AIG Insurance was not only a global problem, but even more complex, and perhaps more overseas representation may have closed a deal, and that seemed also to stall Lehman Bros., as they continued to talk with Barclays. The cards didn't fall right for Paulson, especially since all the players for the pot were not there.
According to the New York Times article, "Lehman Brothers was conspicuously absent." The company was trying to make its own deal. It wanted to survive by selling itself or parts and went to the marketplace using its own experience. The company announced late Tuesday it was successful in finding a buyer: Barclays Reaches $1.75 Billion Deal for a Lehman Unit saving 8,000 to 10,000 jobs.
When the stock market tanked on Monday, The Fed already in the direction of not lowering the rate, in fact, a few weeks earlier talk of when it would raise the rate to slow inflation, and then oil coming down, and the reaction on Wall Street…a lowering of the rate would have should a "more serious concern," and to indicate the Fed's viewpoint and also the support of the government's position,
it is not surprise the prime rate stayed the same.
The next meeting is October 28-29, 2008.
By the way, from the September 10th edition, my prediction was they would keep the rate the same. I asked readers to join a vote on line.
The results: 12% agreed with my prediction 88% said they would lower it.
http://www.hubdub.com/m11589/What_will_the_Federal_Reserve_do_with_the_bench
mark_interest_rate_at_the_next_meeting_in_September
--------------------------------------------------------------

Lehman Bros.: Friend or Foe of Leasing?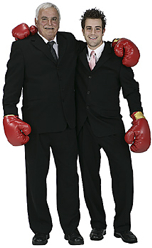 One of the top investments firms, particularly to the equipment lease industry in all facets, including early securizations, has the leasing industry lost an old friend or foe? The 158-year-old company with about 25,000 staff worldwide filed for Chapter 11 bankruptcy protection. Whether they recover, sell parts, find a financial angel, a look into Leasing News history finds " UniCapital Sells 18 Aircraft to Lehman Bros." July 27, 2000. "Lehman backing cut off to Steve Dallas, President of United Capital," 12/2000. Both companies no longer around. It was also Lehman with CIT Dennis Kozlowski, who resigned as chairman and chief executive of Tyco International. Last year, November 7, "LEAF acquired Dolphin Capital Corp., an equipment finance subsidiary of Lehman Brothers Bank, FSB. The total purchase price of approximately $167 million.
Many leasing and finance companies relied on Lehman Bros. It seems they owe Japan and Korean banks a great deal of money, plus others. Listing total assets of $639 billion and liabilities of $613 billion, Lehman Brothers Holdings Inc. filed its petition under Chapter 11 of the U.S. Bankruptcy Code on the morning of Sept. 15. Here is a list of their creditors from the filing:
Citibank, and The Bank of New York Mellon
$138 billion
The Bank of New York Mellon $12 billion
AOZORA Bank, Japan $463 million
Mizuho Corporate Bank, Ltd.
Global Syndicated, Japan $289 million
Citibank N.A. Hong Kong Branch
Financial Institutions $275 million
BNP Paribas $250 million
Shinsei Bank Ltd., Japan $231 million
UFJ Bank Limited, Japan $185 million
Sumitomo Mitsubishi, Japan $177 million
Svenska Handelsbanken $140 million
KBC Bank, NY $100 million
Mizuho Corporate Bank, Japan $93 million
Shinkin Central Bank, Japan $93 million
The Bank of Nova Scotia, Singapore $93 million
Chuo Mitsui Trust & Banking, Japan $93 million
Lloyds Bank, NY $75 million
Hua Nan Commercial Bank, Ltd, Tawain $59 million
Bank of China, New York Branch, $50 million
Nippon Life Insurance, Japan $46 million
ANZ Banking Group, Korea $44 million
Standard Chartered Bank, NY $41 million
Standard Chartered Bank $36 million
First Commercial Bank, NY $25 million
Bank of Taiwan, New York Agency $25 million
DnB NOR Bank ASA, Norway $25 million
Australia and New Zealand Banking Group, $25 million
Australia National Bank, $12 million
National Australia Bank, $10 million
Taipei Fubon Bank, New York Agency $10,000
On Tuesday, Wells Fargo announced they were owed $249 MILLION
Copy of Bankruptcy Filing:
http://leasingnews.org/PDF/Lehman_Petition.pdf
--------------------------------------------------------------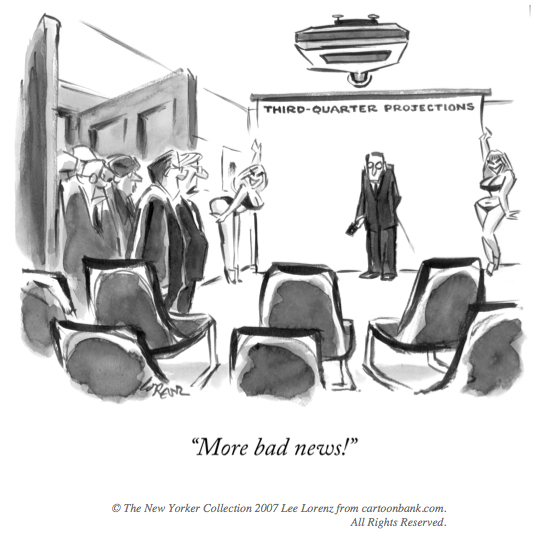 --------------------------------------------------------------

Classified Ads---Help Wanted
Credit Professional
Credit Professional
Long Beach, California
Ground floor opportunity to join new and emerging powerhouse in the equipment finance and leasing industry; to play an integral role in our growth!
To learn more, click here.
We are an asset-based finance company specializing in business equipment leases ranging from $500 to $5,000,000.

--------------------------------------------------------------

New Hires---Promotions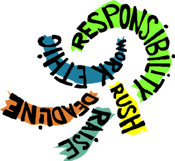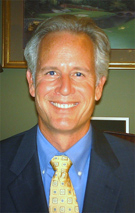 Conrad ("Connie") Eimers was named as chief operating officer, Vision Financial Group, Inc.
Pittsburgh, PA.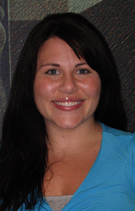 Christina Darcangelo was named as sales & marketing associate, Vision Financial Group, Inc. Pittsburgh, PA. She has over 5 years experience in lending, operations and customer service.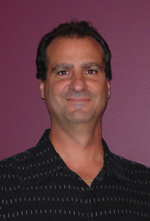 David Ghilani was named as district sales & credit manager, Vision Financial Group, Inc. Pittsburgh, PA. "Ghilani returns to Vision Financial® bringing with him over 19 years collective experience in the financial services industry."
Anthony L. Guerrerio named to CSI Board of Directors, St. Louis, MO. He is chairman of Wedgewood Partners, Inc., a money management firm in St. Louis that he founded in 1988. A graduate of West Point and Harvard Business School, Guerrerio built and ran Mark Twain Bancshares' commercial bank brokerage business and capital markets group before founding Wedgewood. In addition to CSI Leasing, Guerrerio serves as a director for Our Lady's Inn and as trustee for Opera Theatre of Saint Louis and Gregorian University Foundation.
--------------------------------------------------------------

Kit Menkin Heard it on the Grapevine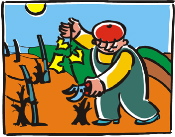 Despite the front pages of printed newspapers, leasing business continues; securization, bank funding, and other money sources are still available. Yes, a change of rules or requirements, but what else is new? As others close, new companies begin. While there are losers, there are also more millionaires and cash available all over the world. The market changes, but it is still the same. New companies are born, often from those leaving, and the cycle begins again as it has done for centuries in the money trade.
There is a direct salesman in Florida who makes $2 million in commission each year, a broker in Arizona working out of his house who's net is $500,000 each year from three main vendor accounts, and despite the issue of collateral or not good collateral, the small ticket market place is very active, with others trying to get into it, and the middle-market is on the rebound.
There is a pick-up in sales activity such as a group trying to form a company to keep many of the Irwin Financial Group together, an Eastern company wants to start a Western operation, other lessors looking to hire direct sales personnel, plus the hunt to buy leasing portfolio's continues. The latest is Bob VanHellemont of Varilease (248.366.1212) who is interested in purchasing some portfolios.
Those companies getting out of the venture capital lease hunt include Pentech Financial Services, Campbell, California, no longer in the venture leasing business as they were in the dot.com days. They will still look at very good venture deals in the $250,000 to $3 million, but basically are not in that marketplace and have also shifted their emphasis. Listed in the Monitor as the 15th largest independent with $110 million in volume in 2007 with 85 employees nationwide. Ben Millerbis, CLP, founder, past UAEL president, told Leasing News in 2007 that he had several warehouses full of computers, furniture, faxes, copiers. That entire inventory has reportedly now been disposed of and Hummingbird Solutions, a wholly owned subsidiary of Pentech, which handled the dot-com vintage inventory was closed in December of 2007. It seems stock options on venture leases made a difference, and they have anywhere from 150 to 200 company warrants, but the main income now comes Commercial as well as from Pentech Funding Services, reportedly doing more than $100 million a year. Leasing veteran Ron Wagner, CLP, is Senior Vice President and General Manger. The "Navigator Program" is one strategic partnership funded by that division. It supports a subset of Manifest Funding Services' brokers by providing a funding source for B-C credits (deals do not have to be rejected by Manifest). The approval ratio has been in excess of 40%. Funding Services does not accept broker business outside its strategic partnerships. The Commercial Division in Campbell accepts broker business on deals exceeding $100K. Brad Brisbin remains as Vice President, Sales and Marketing, working out of the Roseville office in Northern California. Their emphasis is more in the $200,000 and above range as they attempt not to mix the "app only" programs with the "financial statements" Commercial program.
SunBridge Capital, Mission, Kansas, number 7 on the Monitor Independent list with $189.3 million in 20007 is holding on, still doing business, still active. Owner/Operators always were a difficult credit, but the demand for independents is still there. A lot of the SunBridge Capital concentration seems to be on the repossessed trucks ("Trucks on Hand" they call the center) with many promotions, such as no payments until after the first of the year:
http://www.sunbridgecapital.com/promotions/fall-2008.html
The rumor about Direct Capital, Portsmouth, NH, number 8 on the Monitor Independent list is not "10% let go and things not the same since co-founder and President Mike Murray retired in November of last year." The Monitor reported them with 290 employees,
$174.8 million in 2007. They are doing better in 2008:
According to co-founder and director Chris Broom, always accessible to Leasing News, never ducks questions, nothing to hide, said they did close down the real estate loan unit, 6-8 employees,
often move people around and letting go sales personnel who don't produce is always "on going." He also noted that the suit with Marlin was settled (note: Marlin never informed the SEC so therefore did not seem to believe it was a serious event.) It should be noted Direct Capital has taken on brokers and lessors, winning or settling the cases, according to PACER.
As to things being different from when Murray left, Broom says Murray is still around, not day-to-day, but the fact is the small ticket marketplace has definitely changed since last year; much tougher, he added, and Direct Capital is more competitive than ever.
Employees are down at another company on the Top Monitor Private Independent Leasing company list, particularly one recently involved in a Bulletin Board Complaint. It involved a one dollar buyout at the end of a lease. An attorney was involved. The lessee had written a letter 90 days before the conclusion of the lease that they were going to exercise the $1.00 purchase option. The lease had been discounted to a funder. The lessee, the lessor, and funder all agreed that the residual was a $1.00. The documents all stated this.
The Private Independent Leasing company claimed they never got the letter. A second letter was written and received by the lessor, and here is the dispute. The lessor says it should have been written before the date when the lease payment was applied, and received 15 days after that date. The attorney said the time should be before the expiration of the 30 days, which the letter was acknowledged received. He also argued that the client fulfilled the original 90 day notice by writing a letter (he added it did not say "registered" or "certified" being a requirement, just writing a letter.
The bottom line was the "purchase option" was not exercised, so the purchase option went to "fair market value," which was close to $10,000, was the claim by the discounter.
There was nothing in the documents that centered on changing the "purchase option," but the lessor said they were the owners of the equipment and instead of enforcing an "evergreen clause," they
wanted to be paid in full.
During the course of this communication, just by asking for who was at the company or who was answering the telephone, the number of employees was not the same as listed on the Monitor Top Private Independents. It also was obvious the company was looking desperately for income by taking such a ludicrous position.
Just before the complaint was to be published in Leasing News, the lessor
"waived the purchase option."
Bob New of Bob New, Inc., Glendale, California asked Leasing News for an opinion about suing Experian, actually wanting to get a "movement" going. He said he lost his second deal to Direct Capital from a "Trigger Data" call. It was the last straw, he told us, and he wasn't going to take it any longer. He called Experian, and they wanted to set him up with the same program, he said, as their answer to his complaint; something about $10,000 and then $5,000 a month. He wanted to know if others would join him in suing Experian. The fact is the program is legal, has been in use for years by the mortgage industry, and the FTC found the usage was good for the consumer bringing more competition to the marketplace, they stated. Consumer can notify the credit agency not to participate in any programs. Bob was considering putting that information on his application.
A headline in the September 10th Leasing News edition: "Key is Number Two---but No.#1 to Mrs. Larkins," brought several emails.
All pointed to a "typo" as Mrs. Larkins, when they thought it should read "Mr. Larkins." Actually this was done on purpose, as it was supposed to refer to the wife of Paul Larkins recognizing her husband's company as number one, bringing home his salary and success. None of the readers who mentioned this got the inference. All, by the way, were women readers. They thought it was a typo.
Also no one brought up the introduction of Linda P. Kester, in the same edition: "Author, lecturer, sales trainer and mother (yes, it is again popular to say a woman is a 'mother'), our Linda P. Kester…" Oh, well, someone said a long time ago if you have to explain your humor, it wasn't humorous in the first place. I am going to have to stop trying to make the news funny.
Congratulations to both Key and Larkins.
By the way, Paul Menzel, CLP, long time leasing company president let go recently by LEAF, was at the NAELB Conference that Linda covered. He said it was quite different being on the other side.
He'll be at the UAEL Conference in Denver, which our Advisory Board Chairman Bob Teichman, CLP,
will cover for Leasing News.
By the way, again, now is... not a time to say I can't afford to go. When things get scary and you think the ground is shaky, time for a conference to meet with old friends and make new ones.
Kit Menkin
--------------------------------------------------------------

Sales Make it Happen --- by Steve Chriest
Myth Of The Sales Personality

The so-called "sales personality" is a myth. Belief in this myth may be as responsible for bad hiring and disastrous promotions by employers, and poor performance by salespeople and sales managers, as anything else in the sales talent management equation.
When managers want to hire sales superstars, they tend to hire people with stereotypical sales personalities – people who are outgoing, talkative, personable and gregarious. And because sales managers – for a host of reasons – prefer this personality type for their teams, they convince themselves that customers will prefer them as well.
Unfortunately, the traits that make up the "sales personality" have little to do with success in the game of sales. It doesn't hurt, of course, when a salesperson has a pleasant, extroverted personality, but there are lots of outgoing, talkative, personable and gregarious people in the world with pleasant, extroverted personalities. Some are teachers, some are physicians, attorneys, plumbers and circus performers. But just because these folks share some pleasing personality traits doesn't mean they have the talent or competencies to succeed as sales professionals.
Anyone who has ever hired a salesperson can cite an example of a "sales personality" who failed. Hiring Mary, "Miss Personality Plus", was a sure bet. Talk about quintessential sales personality traits! Mary had them all. Everyone loved her, especially her customers. Mary could stroll in to see any of her customers, almost anytime, for a casual conversation. No one would think of treating Mary unkindly.
There was only one problem with Mary – she never closed a large order. Mary was a terrific schmoozer. She talked in great detail about her company's products with her customers, and most customers revealed valuable, "inside information" to Mary. Despite these good relations, Mary's customers always awarded their largest orders to her biggest competitors.
Mary is a classic example of the disconnect between personality traits and success in the sales profession. Although Mary's company believed in skills training for their salespeople, the training never helped Mary recognize sales opportunities or close those opportunities. She had a great personality, but she lacked the innate talent, competencies and tendencies to sell a warm blanket to an Eskimo who is wearing only a T shirt in an ice storm.
The manager who hired Mary, unfortunately, used an "off-the-shelf" personality test as the primary methodology for evaluating Mary as a new hire. It is rapidly becoming clear among prominent personnel psychologists that personality tests, while useful in describing personality traits or emotional intelligence, are poor predictors of job performance. These psychologists concluded that "the validities of personality measures are so low that using them for selecting employees should be questioned."
Instead of measuring Mary's personal characteristics, the hiring manager could have used a tool to measure the competencies, conduct, traits and temperament that predict actual job behavior. It is critical to know whether Mary can do the job, and to predict with a high degree of accuracy whether or not Mary will do the job.
A statistically validated performance assessment could have given the manager visibility into Mary's work DNA. How is Mary wired? Does she have high potential for job success as measured against the performance of proven, successful sales professionals? Is she a potential leader? How would her strengths and weaknesses affect performance of the job? To maximize her potential, how should Mary be coached?
A statistically validated performance assessment would have revealed to the manager that Mary, a very nice person with a charming personality, did not possess the innate talent to perform the job she was hired to do. It would have revealed that Mary's temperament and natural work conduct were incompatible with the on-the-job behavior required for success.
Mary's failure at her job could have been predicted with 85% accuracy by a performance assessment designed to measure narrow job-related competencies. In Mary's case, belief in the myth of the "sales personality" caused an unfortunate hire and poor job performance by someone with talents, work behaviors and temperament that were better suited to another job.
About the author: Steve Chriest is the founder of Selling UpTM (www.selling-up.com), a sales consulting firm specializing in sales improvement for organizations of all types and sizes in a variety of industries. He is also the author of Selling The E-Suite, The Proven System For Reaching and Selling Senior Executives and Five Minute Financial Analyst, Basic Finance & Analysis Tools for Non-Accountants. You can reach Steve at schriest@selling-up.com.
Sales Makes it Happen articles:
http://www.leasingnews.org/Legacy/index.html
--------------------------------------------------------------

Udvar-Hazy holds onto Richest person in Leasing Title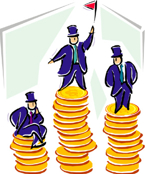 Looks like the title of richest single person in leasing may not change to Dean Cash at ATEL Capital Group, San Francisco, who owns 87% of the company. Number one today is 62 year old Steven Ferencz Udvar-Hazy who is listed in Forbes magazine with a net worth of $2.7 billion, mostly in AIG stock. He received good news yesterday that the Fed to Loan A.I.G. $85 Billion in Rescue.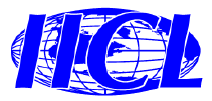 Udavar-Hazy co- founded International Lease Finance Corporation (ILFC) which was sold to the insurance company AIG, American International Group in 1990. He is the Chairman and Chief Executive Officer of ILFC plus serves on the executive board of AIG.
ILFC was the nation's largest lessor and financier of jet aircraft.
They would place orders for jets way in advance often with no deposit, letting the airplane manufacture finance the transaction, and by choosing the right aircraft, often directing the marketplace, inflation and demand would push the selling price so far up that a lease or finance was even more attractive than a purchase.
"In 1973, Steven Gonda, his father Leslie Gonda and Steven Udvar-Hazy founded the airplane lessor International Lease Finance Corporation with $150,000 and a $1.7 million bank loan. The very first plane leased was a DC-10 to Aeromexico. The company grew and was especially successful given that deregulated airlines were now looking for cheap leases. In 1983, the company went public and has been doing well ever since. In 1990, International Lease Finance Corporation was acquired by the America International Group Inc. (AIG. )
http://www.ilfc.com/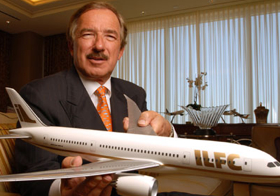 Forbes 2008 #288, Steven Udvar-Hazy, California, age 62, $3.7 billion, category:
International Lease Finance.
Marital Status: Married, 4 children
Hometown: Beverly Hills, CA, United States
Education University of California at Los Angeles, Bachelor of Arts / Science
"Hungarian immigrant's family fled Soviet occupation, moved to New York 1958. Became obsessed with airplanes as a child. Studied economics at UCLA, got hooked on flying; ran own plane brokerage while in college. Then with $150,000 savings, $1.7 million bank loan, started International Lease Finance with Louis and Leslie Gonda.Sold to AIG in 1990; rising shares made him billionaire. Still works for insurance giant; says he's insulated from industry's downward spiral with majority of business coming from overseas. Friend of actor/pilot John Travolta; reads the official Airline Guide at bedtime. "It gives me an understanding of where airlines are flying. Has donated more than $100 million to Stanford Uuniversity; gave $65 million to National Air & Space Museum."
http://www.forbes.com/lists/2008/10/billionaires08_Steven-Udvar-Hazy_4VRV.html
Sponsor of the Smithsonian National Air and Space Museum:
http://www.nasm.si.edu/museum/

The National Air and Space Museum's Steven F. Udvar-Hazy Center
Here is a 2005 longer biography on Udvar-Hazy:
http://www.usatoday.com/educate/college/careers/profile3-28-05.htm
Number two and three in the Forbes Billionaire list of leasing persons also got their money from AIG: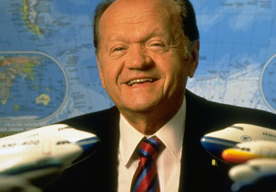 286. Louis Gonda, California, 59, $1.7, International Lease Finance
Louis Gonda:
Country of Citizenship: United States
Residence: Beverly Hills, California, United States, North America
Industry: Service
Marital Status: married, 5 children
University of California at Los Angeles, Bachelor of Arts / Science
"Louis retired as AIG executive vice president in 1995, tends to commercial real estate, venture capital investments via Lexington Commercial Holdings. Trustee of Scripps Research Institute for biomedical science. "
#1014. Leslie Gonda, California, 87, $1.1billion, International Lease Finance
http://www.usatoday.com/money/2005-03-27-udvar-hazy-usat_x.htm
Susan and Leslie Gonda
Country of Citizenship: United States
Residence: Beverly Hills, California, United States, North America
Industry: Service
Marital Status: married, 3 children
University of Magyarovar, Bachelor of Arts / Science
Survived Holocaust with wife, Susan; fled Hungary for Venezuela 1947. Moved to California 1963, in time for construction boom. With son, Louis (see), and friend Steven Udvar-Hazy (see), bought, leased airplanes to major carriers in the U.S. Took International Lease Finance public 1983; became one of the world's largest aircraft lessors. Sold to American Insurance Group 1990 for stock. Louis retired as AIG executive vice president in 1995, tends to commercial real estate, venture capital investments via Lexington Commercial Holdings. Trustee of Scripps Research Institute for biomedical science. Leslie generous to UCLA Hospital, Mayo Clinic and Israel's Bar-Ilan University. Gonda is active in horse racing and owns several of his own. In 1998, he invested in Siegfried & Roy's IMAX 3D film.
http://www.forbes.com/lists/2008/10/billionaires08_Leslie-Gonda_KAHT.html
Story from UCLA:]
http://www.today.ucla.edu/1997/970523GondaGift.html
Biography from UCLA:
http://www.gonda.ucla.edu/history.html
The story behind AIG, with officers and other information:
http://www.answers.com/topic/international-lease-finance-corporation
Number four on the list was Dave Harmon, who also was the single largest owner of a leasing company until he sold off the majority of his portfolio of El Camino Leasing in Woodland Hills, California, in 2001. Number five was San Francisco's ATEL Capital Group President A.J. Batt, who subsequently retired to give the title of world's richest leasing owner to Dean Cash, his "partner for twenty years," who now owns almost 87%. You don't hear much about him, as he likes a "low profile."
--------------------------------------------------------------

News Briefs----
CenterPoint restores energy to 750,000 Texas homes
http://www.hcnonline.com/
Fed to Loan A.I.G. $85 Billion in Rescue
http://www.nytimes.com/2008/09/17/business/17insure.html?_r=1&hp&oref=slogin
Barclays Strikes Deal to buy most of Lehman
http://www.nypost.com/seven/09162008/business/barclays_strikes_deal_to_buy
_most_of_leh_129384.htm
After Job Cuts, Banks Start To Dump Office Space
http://www.americanbanker.com/usb_article.html?id=20080825OR34EM5A
Midwest Banc Holdings suspends dividend, boosts capitalization
http://www.chicagotribune.com/business/chi-midwest-banc-dividend-sep16,0,7317409.story
Tesla electric-car plant to be built in San Jose
http://www.mercurynews.com/ci_10481210?source=rss
Google-backed project aims to give 3 billion more people Net access
http://news.cnet.com/8301-1035_3-10037036-94.html
(This ad is a "trade" for the writing of this column. Opinions
contained in the column are those of Mr. Terry Winders, CLP)
---------------------------------------------------------------


You May have Missed---
50 years later, how the credit card has changed America
http://www.mercurynews.com/business/ci_10449856?nclick_check=1
----------------------------------------------------------------


California Nuts Briefs---
Governor says he'll veto budget; override vote looms
http://www.sfgate.com/cgi-bin/article.cgi?f=/c/a/2008/09/16/MNI412VAMT.DTL&tsp=1
----------------------------------------------------------------


"Gimme that Wine"
Wine.com finds heady growth
http://www.bizjournals.com/sanfrancisco/stories/2008/09/15/smallb1.html
Warm Weather in Santa Clara Valley for wine
http://www.freelancenews.com/news/248491-warm-weather-hits-south-valley
-grape-growers
Eight Northern California wineries open tasting room at SF Press Club
http://www.winesandvines.com/template.cfm?section=news&content=58525
Wine producers form cooperatives in Wisconsin
http://www.chicagotribune.com/news/chi-ap-wi-winerycooperative,0,4086557.story
Otago pinot noir named world's top red wine
http://www.nzherald.co.nz/wine/news/article.cfm?c_id=365&objectid=10530709
Napa Angel launched in S.F.
http://www.examiner.com/x-415-SF-Wine--Cocktail-Examiner~y2008m9d1
6-An-Angel-Lands-in-SF
Wine Prices by vintage
http://www.winezap.com
http://www.wine-searcher.com/
US/International Wine Events
http://www.localwineevents.com/
Winery Atlas
http://www.carterhouse.com/atlas
Leasing News Wine & Spirits Page
http://two.leasingnews.org/Recommendations/wnensprts.htm
The London International Vintners Exchange (Liv-ex) is an electronic exchange for fine wine.
http://www.liv-ex.com/
----------------------------------------------------------------

Today's Top Event in History
1862- this date has been called America's bloodiest day in recognition of the high casualties suffered in the Civil War battle between General Robert E. Lee's Confederate forces and General George McClellan's Union army. Estimates vary, but more than 25,000 Union and Confederate soldiers were killed or wounded in this battle on the banks of the Potomac River at Maryland. This had started as a plan to take Harper's Ferry, move into the North, perhaps capture Washington, DC, or at worse, a propaganda victory for those who were against continuing the
war against the Confederates. The plan was discovered on September 12, and
General McClellan moved quickly and decisively to change the course of history.
( lower half of: http://memory.loc.gov/ammem/today/sep17.html )
http://www.nps.gov/anti/battle.htm
http://www.nps.gov/anti/casualty.htm
[headlines]
----------------------------------------------------------------

This Day in American History
1630- City of Boston forms Across the Charles River, William Blackstone, a former clergyman, was living an isolated existence as a trapper on the Shawmut Peninsula - the original land mass of Boston. Word came to him from Indian friends of the difficulties his fellow countrymen were having. He sent a message to John Winthrop advising him that the Trimountain hills on his side of the river were far more suitable for settlement. Winthrop, who had been at college with Blackstone (as unbelievable as that sounds), went to see him and it was this meeting in 1630 that really marked the foundation of the city of Boston. Within the next few weeks several small wooden houses were built by the migrants and at the suggestion of Thomas Dudley it was decided that the new settlement be called Boston after its English namesake. Remember, the Puritans did not want a break with England, just to create an example of what could be if England followed their example. Hence, they'd fashion their Boston in their own image, so to speak. Over the next few years many more Lincolnshire migrants arrived. Indeed, a memorial stone in St.Botolph's Church commemorates the five Boston men who became Governors of Massachusetts, those being Thomas Dudley, Richard Bellingham, Francis Bernard, John Leverett and Simon Bradstreet.
1656-Massachusetts enacted severe laws against Quakers. (At the time, government and religion were intricately interwoven; the line between blasphemy and treason was virtually nonexistent; and non-sacramental Quakerism gave the impression that the denomination was anti-government.)
1717- The first synod of the Presbyterian Church in America met in Philadelphia.
1730-Birthday of Baron Frederich Von Steuben, Prussian-born general who volunteered to serve in the American Revolution. His strategy and help in training troops dramatically change the tide of the Revolutionary War. He died at Remsen, NY, Nov 28, 1794.
1776- Presidio of San Francisco forms as a Spanish fort
http://www.nps.gov/prsf/
http://www.zpub.com/sf/history/sfh2.html
1778- The US signed a treaty with the Delaware Nation, the first treaty with Native American tribes, agreed upon at Fort Pitt ( not Pittsburgh ).
1787- delegations from 12 states (Rhode Island did not send a delegate) at the Constitutional Convention at Philadelphia, PA, voted unanimously to approve the proposed document and adopt the US Constitution.. Thirty-nine of the 42 delegates present signed it and the Convention adjourned, after drafting a letter of transmittal to the Congress. One of the main proponents was Article 6, Section 3: 'No religious tests shall ever be required as a qualification to any office or public trust under the United States.' The proposed constitution stipulated that it would take effect when ratified by nine states. This day is a legal holiday in Florida. It was stated that it would become binding on all 13 colonies when ratified by nine states. This took place on June 21, 1788, when the legislature of New Hampshire approved ratification by a
57-47 vote.
The Constitution was declared to be in effect on March 4, 1789
http://memory.loc.gov/ammem/today/sep17.html
1861-American Missionary Association school establish in Fortress Monroe, VA
aiming to bring about full and equal privileges of citizenship to the black population of the United States during the latter half of the 19th century, leading into the 20th century. The Association did so under the doctrine that to deny these rights would serve to subvert the teachings of Jesus, thus those who attempted to deny these rights performed sins against God and man. Formed as a means of protest against other missionaries during the mid-19th century, the AMA promoted political activity and encouraged a strong anti-slavery sentiment among its missions.
http://www.lib.umd.edu/MICROFORMS/american_missionary_assn.html
1862- this date has been called America's bloodiest day in recognition of the high casualties suffered in the Civil War battle between General Robert E. Lee's Confederate forces and General George McClellan's Union army. Estimates vary, but more than 25,000 Union and Confederate soldiers were killed or wounded in this battle on the banks of the Potomac River at Maryland. This had started as a plan to take Harper's Ferry, move into the North, perhaps capture Washington, DC, or at worse, a propaganda victory for those who were against continuing the
war against the Confederates. The plan was discovered on September 12, and General McClellan moved quickly and decisively to change the course of history.
http://memory.loc.gov/ammem/today/sep17.html
http://www.nps.gov/anti/battle.htm
http://www.nps.gov/anti/casualty.htm
1868-Hampton Institute founded at Hampton, Va.; coeducational; founded 1868, chartered 1870 as a normal and agricultural school; known as Hampton Institute 1930-84. Founded by Samuel Chapman Armstrong, it was among the first black colleges and also pioneered in Native American education. Hampton's library is noted for its Peabody Collection on African-American history and culture.
1868-Early in the morning, a large band of Cheyenne and Sioux stage a surprise attack on Major George A. Forsyth and a volunteer force of 50 frontiersmen in Colorado. Retreating to a small sandbar in the Arikaree River that thereafter became known as Beecher's Island, Forsyth and his men succeeded in repulsing three massed Indian charges. Thanks to the rapid fire capability of their seven-shot Spencer rifles, Forsyth's volunteers were able to kill or wound many of the Indian attackers, including the war chief Roman Nose. But as evening came and the fighting temporarily halted, Forsyth found he had 22 men either dead or wounded, and he estimated the survivors were surrounded by a force of 600 Indians. The whites faced certain annihilation unless they could somehow bring help. Two men- Jack Stilwell and Pierre Trudeau-volunteered to attempt a daring escape through the Indian lines and silently melted into the night.
The battle raged for five more days. Forsyth's effective fighting force was reduced to ten men before the Indians finally withdrew, perhaps reasoning that they had inflicted enough damage. Miles from help and lacking wagons and horses, Forsyth knew that many of his wounded would soon be dead if they didn't get help. Fortunately, on September 25, the 10th Cavalry-one of the Army's two African-American units nicknamed the "Buffalo Soldiers"- came riding to their rescue with a field ambulance and medical supplies. Miraculously, Stilwell and Trudeau had managed to make it through the Sioux and Cheyenne and bring help. Thanks to their bravery and the timely arrival of the Buffalo Soldiers, the lives of many men were saved.
http://www.buffalosoldiers.net/
1872-Phillip W. Pratt of Abington, MA was granted a patent for a sprinkler system. The system operated by means of a valve to which cords and fuses melted, the valve opened, releasing a stream of water. In 1874, Henry S. Parmelee of New Haven refined the sprinkler head with perforations, containing a valve that was held closed against water pressure by a heavy spring made of low fusing material.
1895-Birthday of drummer and bandleader William McKinney, Cynthiana, KY
1883 – Poet William Carlos Williams born Rutherford, New Jersey.
http://www.english.uiuc.edu/maps/poets/s_z/williams/bio.htm
1902-Birthday of trombone player Louis "Big-Eye" Nelson, New Orleans, LA.
http://shop.store.yahoo.com/jukejoint/bcd-173.html
http://www.jazzcrusade.com/JCCD/JC3026.html
http://www.jazzcrusade.com/JCCD/JC3059.html
1920- the American Professional Football Association was formed in Canton, OH.
1923- birthday Hiram King "Hank" Williams, country and western singer, born at Georgia, AL. He achieved his first major hit with "Lovesick Blues," which brought him a contract with the Grand Ole Opry. His string of hits included "Cold, Cold Heart," "Honky Tonk Blues," "Jambalaya," "Your Cheatin' Heart," "Take These Chains From My HearV' and "I'll Never Get Out of This World Alive," which was released prior to his death Jan 1,1953, at Oak Hill, VA.
1923 Pianist Ralph Sharon Birthday
http://www.yamaha.com/musiced/allaccess/summer2K1/36sharon.htm
1925-Brithday of organ player Jack Brother McDuff, Champaign, IL
1927-Birthday of sax player Sam Butera, New Orleans, LA
1927-Birthday of Pro Football Hall of Fame quarterback and place-kicker George Frederick Blanda, born Youngwood, PA.
1928 -- Hurricane hits Lake Okeechobee, Florida drowning 1,800-2500.
1931--Birthday of 1931, Anne Bancroft, much honored U.S. stage and film actor. She won the 1960 Tony (ANTA) award for originating the Annie Sullivan role in The Miracle Worker and won the Academy Award when she reprised the role on film. In 1987 she won the top British film award for her beautifully understated role in 84 Charing Cross Road. Other awards: 1958 Tony for best supporting actress for Two for the Seasons; AA nominations for The Pumpkin Eater (1964) which won the Cannes International Film festival prize, The Graduate (1967), and The Turning Point (1977).
1931 - RCA Victor began demonstrating a very early version of the long-playing (LP), 33-1/3 RPM phonograph record. It would be another 17 years before RCA rival Columbia would begin mass production of the LP.
1934- birthday of Maureen "little Mo" Catherine Connolly Bringer, tennis player born at Sand Diego, CA. She became the second-youngest woman to win the US National championship at Forest Hills, NY. She repeated in 1952 and won the Wimbledon, too. In 1953, she became the first woman to win the Grand Slam, taking the US, French, Australian and Wimbledon championships. After winning a second and straight French title and a third straight Wimbledon, she suffered a crushed leg in a horseback riding accident and never competed again. Died at Dallas, TX, June 21, 1969 at age 35 from cancer.
1935 -- Hippie bus driver, psychedelician, author Ken Kesey birthday.
At a Veterans Administration hospital in Menlo Park, California, Kesey was paid volunteer experimental subject, taking mind-altering drugs & reporting their effects. His experiences as an aide at a psychiatric hospital & LSD sessions served as background for One Flew Over Cuckoo's Nest, which was set in a mental hospital. The book reveals the dehumanizing effects of the social conformity of the 1950s, & gained huge critical & commercial success. Kesey formed the 'Merrie Pranksters', bought an old school bus, & toured America & Mexico with his friends. Their weird exploits were later chronicled in Tom Wolfe's The Electric Kool-Aid Acid Test (1973).
http://www.gradesaver.com/ClassicNotes/Authors/about_ken_kesey.html
http://www.lib.virginia.edu/speccol/exhibits/sixties/kesey.html
1937-Birthday of baseball legend Orlando Cepeda.
http://www.latinosportslegends.com/cepeda.htm
1937-Artie Shaw Band records "Nightmare."
1945-Birthday of basketball coach and player Philip D. "Phil" Jackson, Deer Lodge, MT.
1946- Woody Herman's First Herd records "Sidewalks of Cuba"
1951---Top Hits
Because of You - Tony Bennett
The Loveliest Night of the Year - Mario Lanza
Sweet Violets - Dinah Shore
Always Late (With Your Kisses) - Lefty Frizzell
1952 - Frank Sinatra sang at his final session with Mitch Miller and Columbia Records.
1953 - Ernie Banks became the first black baseball player to wear a Chicago Cubs uniform. Banks was also quick to say, "Let's play two!" Banks was the Cubs' outstanding shortstop from 1954 to 1960. In 1961 he was moved to left field, then to first base, where he spent the rest of his career. In 1969, Ernie Banks was voted the Cub's best player ever by Chicago fans. 'Mr. Cub' retired in 1971.
1954 - Rocky Marciano retained possession of the world heavyweight boxing title. He knocked out Ezzard Charles in the eighth round of their championship bout.
1955--Actor James Dean made a public information film for TV, urging teenagers to drive safely. At the end of the month he would be killed in a high speed car crash.
1955 - "The Perry Como Show" moved to Saturday nights on NBC-TV. Soon, U.S.A. audiences would "Sing along with me ... I'm on my way to the stars..." with the incomparable Mr. C. Como's hour-long variety show replaced his three-times-per-week, 15-minute show, which had been on the air since 1948. The new version of "The Perry Como Show" soon became Saturday's highest-rated TV program, beating CBS competitor Jackie Gleason.
http://www.classicthemes.com/50sTVThemes/themePages/
perryComoShow2.html
1957- "Sugarfoot" premiered on TV. My father wrote many of these
episodes. It was one of three ABC westerns produced by Warner Brothers in the late 50's. The show alternated with "Cheyenne" and "Bronco." Will Hutchins starred as Tom (Sugarfoot) Brewster, an Easterner with designs on becoming a lawyer in the Wild West. All three shows later aired under the "Cheyenne" appellation in 1960.
http://home.att.net/~dadmug/sugarfoot.html
1959---Top Hits
Sleep Walk - Santo Johnny
I'm Gonna Get Married - Lloyd Price
('Til) I Kissed You - The Everly Brothers
The Three Bells - The Browns
1961 - A new team debuted in the National Football League: the Minnesota Vikings. The Vikings defeated the Chicago Bears by a score of 37-13 in the team's first game.
1961- "Car 54 Where are You?" premiers on TV
http://mywebpages.comcast.net/csmiths/index.html
http://mywebpages.comcast.net/csmiths/showfacts.html
1963- "The Fugitive" premiers. A nail-biting adventure series on ABC. Dr. Richard Kimble (David Janssen) was wrongly convicted and sentenced to death for his wife's murder, but escaped from his captors in a train wreck. This popular program aired for four years detailing Kimble's search for the one-armed man (Bill Raisch) who had killed his wife, Helen (Diane Brewster). In the meantime, Kimble himself was being pursued by Lieutenant Philip Gerard (Barry Morse). The final episode aired Aug 29,1967, and featured Kimble extracting a confession from the one-armed man as they struggled from the heights of a water tower in a deserted amusement park. That single episode was the highest-rated show ever broadcast until 1976. The TV series generated a hit movie in 1993 with Harrison Ford as Kimble and Oscar-winner Tommy Lee Jones as Gerard.
http://www.unchance.net/Fugitive/
1964- "Bewitched" premiered on TV. This sitcom centered around blonde-haired witch Samantha Stephens (Elizabeth Montgomery). Although she promises not to use her witchcraft in her daily life, Samantha finds herself twitching her nose in many situations. Her husband, Darrin Stephens, was played by Dick York and Dick Sargent, and her daughter, Tabitha Stephens, was played by Erin and Diane Murphy. My stupid daughter named by first girl grandchild: Tabitha, after
the baby TV witch. The last episode aired July 1,1972. Other cast members included Agnes Moorhead, David White, Alice Ghosttey, Bernard Fox and Paul Lynde.
http://us.imdb.com/title/tt0057733/
1965 – "Hogan's Heroes" premiered on television. It was a comedy, took place in a World War II Nazi POW camp. For six years the prisoners, under the lead of Colonel Robert Hogan (played by former KNX, Los Angeles, radio air personality, Bob Crane), managed to outwit the incompetent and inept Nazi Colonel Wilhelm Klink (played very competently by Werner Klemperer [2-time Emmy-Award winner for his role]) and Nazi Sgt. Shultz (played quite deftly by John Banner) " I know noth—ING.".
http://www.hogansheroesfanclub.com/
http://www.tvtome.com/HogansHeroes/
1966- "Mission: Impossible" premiered. This action-adventure espionage series was produced by Bruce Geller, appearing on CBS for seven years. The premise of the show was simple: each week the IMF (Impossible Missions Force) leader would receive instructions on a super-secret mission to be carried out by the crew. Steven Hill played the first IMF leader, Dan Briggs. He was replaced by Peter Graves who played Jim Phelps. The crew included: Martin Landau as Rollin Hand, master of disguise, Barbara Bain, real-life wife of Landau, as Cinnamon Carter, Greg Morris as Barney Collier, technical expert, Peter Lupus as Willy Armitage, tough guy, Leonard Nimoy as Hand's replacement, Paris, Lesley Ann Warren as Dana Lambert, Sam Elliott as Doug, Lynda Day George as Lisa Casey and Barbara Anderson as Mimi Davis. The show was remade for ABC in 1988; it lasted two seasons. The latest incarnation of "Mission: Impossible" was on the silver screen in 1996, starring Tom Cruise.
http://www.tvtome.com/tvtome/servlet/ShowMainServlet/showid-577
http://www.geocities.com/rickstvshows/missionimp66.html
1966-The Beatles' "Yellow Submarine" peaks at #2 on the chart, while The Beach Boys' "Wouldn't It Be Nice" peaks at #8 and The Hollies' "Bus Stop" peaks at #5.
1967---Top Hits
Ode to Billie Joe - Bobbie Gentry
Reflections - Diana Ross & The Supremes
Come Back When You Grow Up - Bobby Vee
My Elusive Dreams - David Houston
1967- The Doors perform "Light My Fire" and "People are Strange" on the "Ed Sullivan Show." Prior to the show, Sullivan asked Jim Morrison to change or omit the line "Girl, we couldn't get much higher" in "Light My Fire." Morrison sang it anyway.
1968--Diana Ross records "Love Child" without the other two Supremes, Florence Ballard and Mary Wilson.
1970- the first African-American to win the Miss America Pageant was Cheryle Adrenne Brown of Jamaica, Queens, New York City, a sophomore at Luther College in Decorah, IA, who represented Iowa in the contest in Atlantic City.
1972- "M*A*S*H" premieres. This popular CBS series was based on the 1970 Robert Altman movie and a book by Richard Hooker. Set during the Korean War, the show aired for 11 years (lasting longer than the war). It followed the lives of doctors and nurses on the war front with both humor and pathos. The cast included: Alan Alda as Captain Benjamin Franklin "Hawkeye" Pierce, Wayne Rogers as Captain John ~Trapper John" McIntyre, McLean Stevenson as Lieutenant Colonel Henry Blake, Loretta Swit as Major Margaret "Hot Lips" Houlihan, Larry Linville as Major Frank Burns, Gary Burghoff as Corporal Walter "Radar' O'Reilly, William Christopher as Father Francis Mulcahy, Jamie Farr as Corporal Max Klinger, Harry Morgan as Colonel Sherman Potter and Mike Farrell as Captain B.J. Hunnicut. The show won numerous awards during its run. Its final episode, "Goodbye, Farewell and Amen" was the highest-rated program of all time, topping the "Who Shot J.R.?" revelation on "Dallas." See also: ~M*A*S*H: The Final Episode: Anniversary" (Feb 28). The show generated two spin-offs: "Trapper John, MD" and "After M*A*S*H.
http://www.imdb.com/title/tt0068098/
http://www.faqs.org/faqs/tv/mash/guide/
1975---Top Hits
Rhinestone Cowboy - Glen Campbell
At Seventeen - Janis Ian
Fame - David Bowie
Feelins' - Conway Twitty & Loretta Lynne
1980- Bette Midler's "Divine Madness," a film of a 1979 concert in Pasadena, CA, premieres in Los Angeles.
1983 - Vanessa Williams, Miss New York, was crowned Miss America. Williams was the first black woman in the 62-year history of the Miss America Pageant to win the coveted title. Williams relinquished her crown during her reign when nude pictures of her were published in "Penthouse" magazine. She went on to enjoy popularity as a singer ("Dreamin'", "Save the Best for Last") and an actress ("Candyman", "Another You", "Under the Gun").
1983 - Slugger Carl Yastrzemski of the Boston Red Sox broke Hank Aaron's major-league record for games played. 'Yaz' played in his 3,299th game.
1983---Top Hits
Maniac - Michael Sembello
Tell Her About It - Billy Joel
The Safety Dance - Men Without Hats
Night Games - Charley Pride
1984 - The largest group of immigrants to become naturalized citizens of the U.S., 9,706 people, was sworn in by Vice-President George Bush in Miami, FL.
1984 - Oil heir Gordon P. Getty, with a fortune of $4.1 billion dollars, was named the richest person in the U.S. There were a dozen billionaires in the U.S. at the time.
1986- "Head of the Class." This ABC sitcom was the antithesis of "Welcome Back, Kotter." It ran for five years, depicting the travails and triumphs of brainy students in the Individual Honors Program (IHP) of New York's Fillmore High School. One episode in 1988 was the first American prime-time program filmed entirely in the Soviet Union. Howard Hesseman starred as part-time actor and substitute teacher Charlie Moore (a man more adept at teaching life's lessons than history). The cast also featured William G. Schilling as Principal Samuels, Jeannetta Arnette as Assistant Principal Bernadette Meara, Leslie Bega as Maria, Dan Frischman as Arvid, Robin Givens as Darlene, Khrystyne Haje as Simone, Jory Husain as Jawarharlal, Tony O'Dell as Alan, Brian Robbins as Eric, Kimberly Russell as Sarah, Dan Schneider as Dennis, Tannis Vallely as Janice, Rain Pryor as T.J., Michael DeLorenzo as Alex~ Lara Piper as Viki, De'voreaux White as Aristotle and Jonathan Ke Quan as Jasper. After Hesseman left the show in 1990, Scottish comedian Billy Connolly took over the class. The series ended with the graduation of all the characters, June 25,1991.
http://www.tvtome.com/tvtome/servlet/ShowMainServlet/showid-1346
http://us.imdb.com/title/tt0090444/
1991- "Home Improvement" premiered. This comedy centered around the Taylors. Tim Taylor, played by Tim Allen, was a TV host on the popular fix-it show "Tool Time." Jill, played by Patricia Richardson, was a housewife and mother going back to school to get a degree in psychology. The couple's three sons were played by Zachery Ty Bryan, Jonathan Taylor Thomas and Taran Noah Smith. Other cast members included Richard Kern, Earl Hindman, Debbe Dunning and Pamela Anderson. The last episode aired May 25,1999.
http://www.tvtome.com/tvtome/servlet/ShowMainServlet/showid-635
1986 - The New York Mets clinched their first divisional title since 1973 by defeating the Chicago Cubs 4-2. The Mets later won the World Series as well.
1991---Top Hits
The Promise of a New Day - Paula Abdul
I Adore Mi Amor - Color Me Badd
Motownphilly - Boys II Men
Leap of Faith - Lionel Cartwright
1993- Los Angeles police began an investigation into child abuse allegations against Michael Jackson. The investigation began after the son of a Beverly Hills dentist told his therapist that Jackson sexually abused him. Jackson's security consultant claimed the allegations followed a failed attempt to blackmail the singer for 20 million dollars. Although no criminal charges were laid, lawyers for the 13 year-old filed a civil suit a month later claiming damages for sexual battery, seduction and other allegations. The suit was settled out of court in January 1994. Reports said Jackson paid anywhere from $5 to $24-million. During the initial uproar over the investigation, Jackson cancelled or postponed several dates on his "Dangerous" world tour, citing illness or exhaustion. He later called off the rest of the tour, saying he would undergo treatment for an addiction to pain killers. Jackson said he began taking the drugs after his scalp was burned while filming a Pepsi commercial several years earlier, and the stress over the sex abuse allegations made the addiction worse. He subsequently married several women, and I believe claimed to have fathered two children.
1993- Texas Ranger superstar Nolan Ryan strikes out Angel catcher Greg Myers for his 5,714th and final career strikeout.
1994 - "II", by Boyz II Men, debuted at number one on the "Billboard" U.S. album chart. Cuts on the LP: "Thank You", "All Around the World", "U Know", "Vibin'", "I Sit Away", "Jezzebel", "Khalil [Interlude]", "Trying Times", "I'll Make Love to You", "On Bended Knee", "50 Candles", "Water Runs Dry", "Yesterday". "II" was #I for IV weeks.
1997- the old Canadian National train station in Liverpool, Nova Scotia was reopened as the Hank Snow Country Music Centre. Ill health prevented the 83-year-old Snow from attending the ceremony in his hometown. He had moved to Nashville in the 1950s. Snow donated two vintage cars and one of his famous rhinestone suits to the centre.
1988 - Early in the morning a tornado hit Kelly Air Force Base in San Antonio, TX, injuring three persons and causing twenty-eight million dollars damage. A second tornado on the northwest side of San Antonio caused six million dollars damage, and a third tornado in Bexar County killed one person and injured another. Thunderstorms associated with Hurricane Gilbert spawned a total of forty-seven tornadoes in a two day period, with forty of those tornadoes in central and south central Texas.
1989 - Hurricane Hugo hit the Virgin Islands, producing wind gusts to 97 mph at Saint Croix. Hurricane Hugo passed directly over the island of Saint Croix causing complete devastation and essentially cutting off the island from communications. A storm surge of five to seven feet occurred at Saint Croix. The only rain gauge left operating, at Caneel Bay, indicated 9.40 inches in 24 hours. Hurricane Hugo claimed the lives of three persons at Saint Croix, and caused more than 500 million dollars damage. A ship, Nightcap, in the harbor of Culebra, measured wind gusts as high as 170 mph. A cold front brought high winds to the Great Basin and the Rocky Mountain Region, and thunderstorms along the cold front produced wind gusts to 66 mph at Yellowstone Park WY.
2007-- Marc Ecko, who made millions from his brand of clothing, announces on the Today Show, he is giving the public the opportunity to vote on the fate of Barry Bonds' record-breaking home run ball. The 35-year old fashion designer, who paid $752,467 for the ball at an online auction, has set up a website, www.vote756.com, which gives the fans the option of voting to (1) send the ball directly to Cooperstown, (2) branding it with an asterisk before sending it to the Hall of Fame or (3) putting the ball on a rocket ship and launching it into outer space.
(Number 2 is the winner.)
--------------------------------------------------------------

Baseball Poem

# 1

by Brendan Awerbach

Baseball is a game, It has a Hall of Fame.

In Cooperstown, it's there, Getting in is so rare.

Baseball! Doubleday is the father of the game we know,
Or is it really so.
Playing in the late 1800's,
In front of crowds that were smaller then a hundred.
Baseball started in a very small way,
People needed to know how to play.

By the 1920's after the Black Sox scandal,
Baseball was changing and people started to get the handle.

The Yankees of the 30's and 40's started to create quite a sensation,
as baseball fever gripped the eastern part of the nation.

Ruth, Gehrig, Cobb, Johnson and Young all became the names of the day,




They would be the first to be in the Hall of Fame in a great way.

Baseball from the late 30's to the mid 40's took a back seat to the war,
but in the late 40's and 50's came back with roar.

A new generation of players were around,
Led by Feller, DiMaggio, Williams and Snyder, the stars seemed to abound.

The 60's and 70's gave us more greats,
Koufax, Yastremski, Mays, Aaron, Mantle and Maris,
Baseball was known and played from the US to Paris.

As we entered the 80' and 90's, more stars came around,
Griffey, Ripken, Mcquire, Jackson, Ryan and Smoltz , all are the players that will astound.

The Hall of Fame is where all the greats are enshrined,
To hear their stories and tales can take a lotta time.
To understand baseball is not very tough,
And if you love the game, you can never get enough.
--------------------------------------------------------------

SuDoku
The object is to insert the numbers in the boxes to satisfy only one condition: each row, column and 3x3 box must contain the digits 1 through 9 exactly once. What could be simpler?
http://leasingnews.org/Soduku/soduko-main.htm
--------------------------------------------------------------

Daily Puzzle
How to play:
http://www.setgame.com/set/puzzle_frame.htm
Refresh for current date:
http://www.setgame.com/set/puzzle_frame.htm
--------------------------------------------------------------


http://www.gasbuddy.com/
http://www.gasbuddy.com/GB_Map_Gas_Prices.aspx
http://www.gasbuddy.com/GB_Mobile_Instructions.aspx
--------------------------------------------------------------

Weather
See USA map, click to specific area, no commercials
--------------------------------------------------------------

Traffic Live---
Real Time Traffic Information
You can save up to 20 different routes and check them out
with one click, or type in a new route to learn the traffic live.
--------------------------------