Friday, September 19, 2008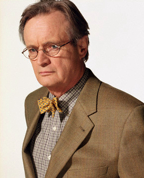 Actor David Keith McCallum, Jr. born Glasgow, Scotland, September 19, 1933;
best known for his role as Illya Kuryakin, a Russian-born secret agent, on the popular 1960s television series "The Man from U.N.C.L.E"101 episodes,1964-1968), and Ducky Mallard on the series "NCIS" (135 episodes, 2003-2008.)
He has appeared in many TV series.
http://www.imdb.com/name/nm0564724/
Headlines---
Correction---Chicago "Bulls"
Other Jobs Sites—AOL added
Houston still having Power problems
Is Leasing Securitization Dead or Alive?
by Paul Weiss
NorVergence Leases back in the News
Classified Ads --- Help Wanted
Placard---Stress
NetSol $10.5 million 4th Quarter
Fernando's View By Fernando F. Croce
Two Movies/Three New DVD's
CIT Success
Alta to Sponsor Leaseurope Gala Dinner
Citing Financial Threats, Rescue Is Prepared
Tighter Credit Transforming the Economy
Bank pressure on aviation financing
Boeing nicked as ILFC gets stung
Freddie Mac says Lehman owes $1.2+ billion
Uproar Over German Bank's Payout to Lehman
Oracle Q1 profit rises 28%
3 Merrill directors to join BofA board
News Briefs---
California Nuts Brief---
"Gimme that Wine"
Today's Top Event in History
This Day in American History
Baseball Poem
SuDoku
Daily Puzzle
GasBuddy
Weather, USA or specific area
Traffic Live----
"As is always the case in financial services, if you control the capital or control the customer you can add value, make a nice living, and go home happy."
Paul Weiss in today's issue----Securitization
######## surrounding the article denotes it is a "press release"
--------------------------------------------------------------------

Correction---Chicago "Bulls"

Thank you the many readers who caught that I wrote in the Chicago "Bears." Don't know why I did that. Maybe "Da Bears" stunk in my mind.
I think Keith Drayer of Henry Schein gave the best reason:
"I think this was a Freudian slip given the state of the markets. It's the Chicago Bulls, not Chicago Bears. Lets make him a Bull and turn the economy the right way."
The correction was made on line and any help to make the economy turn around is helpful. ---So buy something, go somewhere, or at least take your banker out to lunch and help him cheer up his day.
Kit Menkin, editor
--------------------------------------------------------------

Other Jobs Sites—AOL added

For some reason, the AOL job site was overlooked and not added to those sources online to find employment. AOL does a fine job in categories, appears current, and is "free."
http://jobs.aol.com/gallery/5-companies?ncid=AOLCOMMjobsDYNLsec0002&icid=
200100397x1209177361x1200561510
Now added to the full list:
For a full listing of all "job wanted" ads, please go to:
http://www.leasingnews.org/Classified/Jwanted/Jwanted.htm
Leasing Recruiters:
http://www.leasingnews.org/Recruits/index.htm
To place a free "job wanted" ad here, please go to:
http://www.leasingnews.org/Classified/Jwanted/Jwanted-post.htm
--------------------------------------------------------------

Houston still having Power problems due to Ike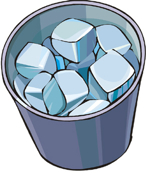 Bob Fisher, CLP, Senior Vice-President, Main Street Bank, Kingwood, Texas, long time equipment leasing veteran, still has the power out at his house. "We do have water, "he said. "The various power companies have zip codes of where power is on and off, but I would say 50% of us have electricity and they say it will not be until next week before we have power back."
Main Street Bank, Kingwood, Texas was up using a generator, but has had some telephone outages, now corrected, plus their Cleveland office is also up on their own now, Bob told Leasing News.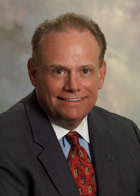 Fisher says the main concern has been getting ice and water for employees and he has been grateful to have so many back to work, almost a full contingency. He adds as did Bruce Lurie of Douglas-Guardian Services that many trees are down, thus the power has been affected, including power to pump gasoline and operate lights and computers in stores, let alone refrigeration. Many businesses are operating on generators, he added.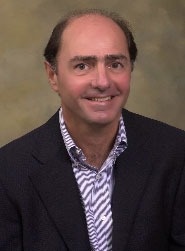 Bruce Lurie, Douglas-Guardian, Houston, Texas, said, "Besides water, the big issue is ice as it is needed to keep food from spoiling. We all had to empty our refrigerators and freezers, so unless you throw out all of your food, you need ice to keep it from spoiling. There are still approximately 2 million homes without power in Houston including mine.
Bruce sent in one of the power companies supplying electricity in the area their power status by zip:
http://leasingnews.org/PDF/Ike_outage.pdf
--------------------------------------------------------------

Is Leasing Securitization Dead or Alive?
by Paul Weiss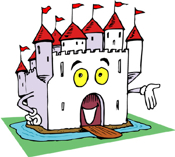 Leasing News has been trying to find out what is happening in the leasing securization marketplace with many investment banks in much trouble, large, regional, and local banks tightening credit, increasing capitalization. The Lehman Bros. bankruptcy reporting owing many Japanese, Asian, and Singapore banks. AIG and others seem to have funds from Europe, including England and
Germany, particularly, as well as Spain. While China has been lending to the United States, they were not on any list as well as India, and as well, the middle-east with many strong financial countries as Qatar, Dubai, as well as Saudi Arabia.

Leasing News Advisor Paul Weiss, is a founder and former president of ICON Capital, which according to our estimates may have at one point been the largest leasing securization company in the world. He has been in and around investment banking for 27 years; is again active in global financing. Today he is Chairman of a firm that is a leader in cross border M+A work between the U.S. and Japan. We asked him for a public comment on what is happening to securization from his viewpoint:
First of all, I have heard almost no one in and around leasing, and very few in the popular media, speak about this "securitization" concept clearly and accurately. Let's start there, very simply put just as an introduction:
The U.S. and most of the western world have two great big pools of money.
(1) Commercial banks with large customer deposits.
(2) Institutions such as retirement systems and pension plans with large amounts of money being held for or invested on behalf of people, foundations, colleges, and life insurance policyholders who will get it later.
There are other accumulations of capital, such as a) sovereign wealth funds (this is the wealth of certain governments, and tend to resemble Institutions (above); b) private equity funds (primarily money that comes from Institutions above but invests with different goals; and c) individual investors (who, because they act individually, don't have market power of import).
Both (1) Commercial banks and (2) Institutions need to lend or invest, and along the way need to preserve capital. There will always be demand for investments for them that meet this objective and offer a rate of return commensurate with the risk. The benchmark for determining return is the risk free Treasury rate; i.e. you would accept a tad more risk for a tad more return, etc. etc.
Leasing companies tap into (1) Commercial banks as borrowers from the banks or by being wholly owned subsidiaries of the banks. These companies thus related directly or indirectly to the banks will experience being marked to market in a practical sense. In other works, you would only fund a leasing sub or lend to a leasing company if you will achieve an excess return. In this environment (once the current crisis quiets down) in some form these activities will continue as before.

Leasing companies tap into (2) Institutions through securitization. In a securitization, you pool a bunch of assets (there is the implication of safety therein) and sell the best part of the pool for less than "face value" (to abuse the term). This is mathematically possible because the implicit rate on the paper is higher than the investor's yield requirement. If you were CALPERS for example, would you buy a pool of leases? Sure. Would you take residual risk? Probably never. Would you only buy the pool at a price which is low enough to provide you with massive coverage for losses? Sure, always.
In other words, once normalized, an institution will bring the same aversion to loss that a banker brings, and securitizations will tend to normalize at (guessing) 60-80% of the present value (PV) of the receivable of the pool. A leasing company will have to have real equity to be in that business (in other words the securitization proceeds won't cover the equipment cost). Also, it will have to hold the subordinated strip for a while, and will suffer the first losses as they occur. It's not a great position, but it is not impossible.
It is difficult to understand why the equity would want to invest in a leasing company which does nothing more than hold these positions.
In times of growth and lower interest rates, substitution appears more easy to accomplish. When the growth slows down and the loss ratio rises, I see many independents as having some real roadblocks getting equity investors to support their securitizations and staying in business that way. Many of them are really marketing companies and not holders of the stream of payments.
The market abuses that we have experienced were made possible by rating agencies deeming the pools, whether real estate or whatever, as empirically safer than they turned out to be. Many billions of dollars of AAA securitization paper was bought in risk adverse portfolios, and this paper in hindsight is not AAA at all.
The leasing industry will divide more clearly now, principals with actual capital to invest in leases, brokers with customers but no funding source.
Those companies that manage to secure capital willing to patiently await long term results will survive. There will be no bank relationships with leasing companies (other than the bank's own subsidiary) that will be good enough for survival without CAPITAL. In the absence of capital, being an independent professional lease broker may be the best position. As is always the case in financial services, if you control the capital or control the customer you can add value, make a nice living, and go home happy.

---

You ask what the role of the Middle East is in all of this. A measurable amount (but not all) of Islamic investment is made in compliance with Shariah religious principles, simply put (oversimplifying here, it is a complex area) not earning interest among other things. Hence lending in a conventional way from the gulf region is less typical, although the popularity of the "sukuk" offering represents a bit of a structured shift toward what we would call lending. The Middle East will continue to have a role as a shareholder in our financial institutions and as an investor in certain kinds of leasing deals and companies. Leasing has a nice Shariah compliant feel to it in general, that's a conversation for another day. I am actually giving a speech on this precise topic at a conference next month.
As to whether Lehman or any other firm was a friend to leasing in general, you should characterize any major investment bank in the modern world as transactional. That's a long spiral from the relationship based world of JP Morgan I and II. Now transactional, the investment banks delved into leasing where there was a buck to be made, without any other consideration. That's not being critical; it is just how capitalism works today.
Paul Weiss
--------------------------------------------------------------

NorVergence Leases back in the News

Actually the media has grown tired of all the news regarding NorVergence Corporation including service in the lease contracts they discounted to various funders. There are many court cases still in progress across the country, open disputes, the bankruptcy of NorVergence is still "in progress," as well as the FTC suit against IFC Credit, Morton Grove, Illinois. The bench trial before United States District Court Northern District of Illinois Judge Jeffrey Cole is set for November 10, 2008.
To sum it up, there are about over 1,000 cases in progress.
The latest to be picked up by the media is an unusual one with a new approach not seen to date, falsification of a UCC filing centered around the value of the item in the UCC filing:
http://www.shreveporttimes.com/apps/pbcs.dll/article?AID=/20080917/NEWS03/80917034
While this case was decided July 30, 2008, it may affect IFC position in the FTC case as United States District Court for the Northern District of Illinois, Eastern Division,
Judge Ronald A. Guzmán ruled ( in very brief summary:)
"To put it another way, NorVergence sold IFC Credit an equipment lease that never existed. Thus, contrary to IFC Credit's assertions, Burton was never obligated to make its lease payments, and it never agreed not to assert "any claims, defenses, or set-offs" against any company who purchased from NorVergence the (non-existent) lease. See 810 Ill. Comp. Stat. 5/9-403(b)
(stating that account assignee can enforce assignment agreement against account debtor when debtor and account assignor enter into such agreement). IFC Credit's challenge to the district court's judgment therefore fails."
This ruling was noted by the FTC in a filing in their IFC Credit case
with a Motion for Leave to File Supplemental Authority:
"Perhaps this way of doing business seems acceptable to IFC because it is not so different from IFC's own practice: calling consumers to confirmed selected facts about the NorVergence transaction but carefully avoiding mentioning that they would have to pay full price for the Matrix for five years whether or not they ever got the promised telecom services and the promised savings from NorVergence. At any rate, the Seventh Circuit heard and had an opportunity to read IFC's arguments about the effect of the D&A. It rejected them.
"The cases IFC cites on pages 3 and 4 of its Opposition are inapposite. None involves a seller seeking to wipe out its own elaborate, multi-document written representations to consumers with a subsequent, deceptively labeled written representation to the contrary.
"5. Conclusion
The Seventh Circuit's Burton decision provides a useful framework for analysis of the transaction between NorVergence and the consumers who have been and are being harmed by IFC's conduct. The FTC respectfully asks the Court to grant its motion for leave to file supplemental authority."
Respectfully submitted,
Dated: August 27, 2008
s/
ROBERT J. SCHROEDER
DAVID M. HORN
MAXINE R. STANSELL
Federal Trade Commission
915 2nd Avenue, Ste. 2896
Seattle, WA 98174
(206) 220-6350 (telephone)
(206) 220-6366 (fax)
Attorneys for Plaintiff
FEDERAL TRADE COMMISSION
The bankruptcy of NorVergence occurred in June, 2004, moving from a Chapter 7 to a Chapter 11. In court documents, it appears that IFC Credit will have completed all its stream of payment debt on the leases by May, 2009; in fact, most of this has already occurred. The attorney and court fees have been considerable and in this high stakes drama to survive, IFC Credit must win or settle its case with the Federal Trade Commission, especially since more rulings provide more precedents to the FTC position.
IFC Credit has stated it will not comment on this matter or any matter in litigation.
Burton Appeal Ruling:
http://leasingnews.org/PDF/IFC_court_of_appeals.pdf
FTC Motion for Leave to File Supplemental Authority:
http://leasingnews.org/PDF/IFC_FTCreply.pdf
NorVergence Lease Stories:
http://www.leasingnews.org/Conscious-Top%20Stories/Novergence_main.htm
--------------------------------------------------------------

Classified Ads---Help Wanted
Credit Professional
Credit Professional
Long Beach, California
Ground floor opportunity to join new and emerging powerhouse in the equipment finance and leasing industry; to play an integral role in our growth!
To learn more, click here.
We are an asset-based finance company specializing in business equipment leases ranging from $500 to $5,000,000.

Vendor Sales Specialists

About the company: Located on the water in
beautiful Newport Beach, California.The environment is positive.

Growing vendor based equipment leasing company
Learn our value proposition
2 Years Sales or Related Exp.
College Degree Preferred
You will work with people
that you can trust and respect
Click here to learn more


--------------------------------------------------------------

--------------------------------------------------------------

NetSol $10.5 million 4th Quarter
NetSol reported record consolidated revenues of $10.5 million for the fourth quarter of fiscal year 2008, a 23% increase compared to the $8.6 million in revenues reported for the same period a year ago. Consolidated gross profit for the fourth quarter was approximately $5.8 million, or 55% of total revenues.

Najeeb Ghauri
"From a strategic perspective, we are continuing to invest in our sales and marketing resources to support our core operating divisions, particularly in North America where we recently announced the opening of our new global operating headquarters, while penetrating new growth markets such as the Middle East as well as Central and South America, "Najeeb Ghauri, NetSol Technologies chairman and chief executive officer, said. "Overall, we continue to focus on diversifying our customer base and client delivery centers to support our global growth initiatives."
-- Revenues increased 23% year-over-year to $10.5 million, up 16%
sequentially from the fiscal third quarter
-- License fees increased 67% to $4.9 million
-- Maintenance fees increased 21% to $1.7 million
-- Service fees decreased 8% to $3.8 million
Full press release available at:
http://biz.yahoo.com/iw/080918/0435151.html
--------------------------------------------------------------

Fernando's View
By Fernando F. Croce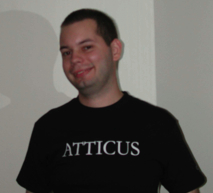 Out in Theaters: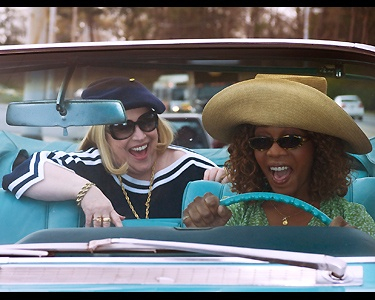 The Family That Preys (Lionsgate): Tyler Perry continues to stretch into a distinctive cinematic voice with this tale of completely different families brought together by friendship and mutual need. Alice (Alfre Woodward) is a single mother struggling to run a diner and watch over her two daughters, while Charlotte (Kathy Bates) is a wealthy corporate owner with family problems of her own. The two women have been friends for decades, and, as the plot follows several characters on both their families, they get together for the road-trip they've always talked about. In one of his most accomplished movies to date, Perry proves that his popularity with audiences is no fluke with a frequently rousing mixture of melodrama, comedy, and emotional uplift.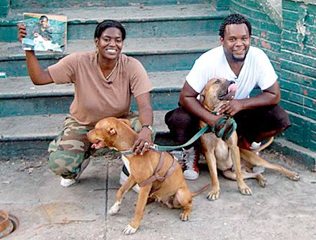 Trouble the Water (Zeitgeist Films): When Hurricane Katrina hit New Orleans in 2005, local resident Kimberly Roberts turned her video camera on the disaster around her and captured a vivid mosaic of suffering, courage, and perseverance. Her footage makes up the bulk of Tia Lessin and Carl Deal's powerful documentary about survival in the face of terror, a film all the more harrowing for the harsh truth of its images. Though it calls authorities on their responsibilities towards the residents, the picture is not so much a political critique as a human document, and an invaluable one at that. Penetrating but never despairing, it's one of the year's most essential movies.
New on DVD: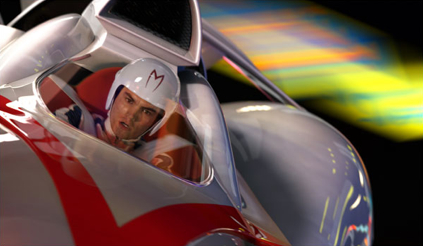 Speed Racer (Warner Bros.): This splashy big-screen version of the beloved '60s Japanese cartoon was a box-office disappointment, but don't let the numbers discourage you: Dazzlingly elaborate and inventive, it at times seems like it's coming up with a whole new visual language right before your eyes. Speed Racer (Emile Hirsch) takes to the racing circuit with the help of his parents (John Goodman, Susan Sarandon), gal-pal Trixie (Christina Ricci) and the mysterious Racer X (Matthew Fox), while big-business rivals do their worst to sabotage him. The screen just about vibrates with movement and color, courtesy of Andy and Larry Wachowski, the filmmaker-brothers behind the "Matrix" movies. Watching it, audiences may remember the rush they experienced while watching their first cartoons.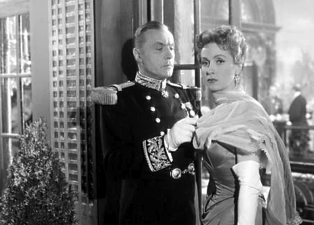 The Earrings of Madame de… (Criterion): One of the greatest films of all time is finally out on DVD this week, thanks to the dedicated folks at Criterion. The Madame of the title (beautifully played by Danielle Darrieux) is the wife of a nobleman (Charles Boyer) whose frivolous ways are turned into true emotion when she meets a charming Italian traveler (Vittorio De Sica); her earrings, which over the course of the film exchange hands several times, become the deceptively tranquil eye in a storm of feelings. The director, Max Ophuls, was one of the most stylish filmmakers of all time, and his camera is always moving, capturing the characters' luxurious surfaces as well as the romantic turmoil underneath. Highly recommended.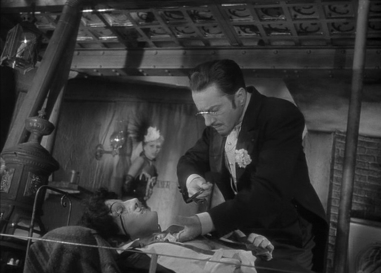 Le Plaisir (Criterion): Another gem by Max Ophuls. Working from stories by the famous writer Guy de Maupassant, Ophuls offers an alternately graceful and savage chronicle of human desire, told in a trio of short stories. In the first story, the lush Parisian ball is crashed by a mysterious dancer with a dark secret. In the second, courtesans take the day off to visit the countryside, with revealing consequences. In the final story, the love between an artist and his model is put to the test with the passage of time. Starring a virtual who's-who of classic French film (including Jean Gabin, Danielle Darrieux, and Simone Simon) and featuring Ophuls' astonishing filmmaking, it's a classic that puts most new releases to shame.
---------------------------------------------------------------
### Press Release ###########################

CIT Announces Further Progress in Funding Initiatives
Signs Commitment For New Funding Arrangement From Wells Fargo
CIT Bank Deposit Issuance Exceeds $500 Million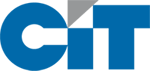 NEW YORK----CIT Group Inc. (NYSE: CIT), a leading global commercial finance company, today announced that it had signed a commitment letter with Wells Fargo Bank, N.A. for a new 5 year, $500 million secured facility that can be used by CIT to fund middle market term and revolving loans. The facility is subject to customary closing conditions including final documentation and due diligence. Borrowings under the facility are subject to eligibility criteria, including approval of all loans used as collateral by Wells Fargo. CIT anticipates that it will begin to borrow under this new facility during the fourth quarter of 2008.
"I am particularly pleased to announce this new funding facility with Wells Fargo, a highly respected U.S. financial institution, with whom we have a history of successful transactions," said Jeffrey M. Peek, Chairman and CEO. "We continue to execute on our strategic funding plan and explore additional options to further strengthen our liquidity position. These efforts will allow us to continue to meet the financing needs of our middle market customers and further enhance the value of the CIT franchise."
CIT Bank also continues to directly originate new commercial loans. Since July 1, 2008 CIT Bank deposit issuances have exceeded $500 million, which, combined with excess cash maintained in the bank earlier in the year, have supported more than $1.4 billion of commercial loan fundings. CIT also indicated that fundings through its secured aircraft facility are approaching $400 million, with an additional $400 million anticipated before year end.
These developments further evidence the progress CIT has made to strengthen its balance sheet and improve and diversify its liquidity and funding, as it positions itself for long-term success and profitability. As previously announced, during the third quarter the Company has also:
Received approximately $1.5 billion from the $3 billion Goldman Sachs funding facility, with the remainder expected to be funded by year-end;
Renewed a $2 billion equipment conduit facility;
Sold $500 million in assets, including aircraft, and commercial loans;
Closed on the sale of $500 million of unfunded loan commitments;
Repaid $1.5 billion of unsecured debt; and,
Prepaid $2.1 billion in bank borrowings.
Individuals interested in receiving future updates on CIT via e-mail can register at http://newsalerts.cit.com.
About CIT
CIT (NYSE: CIT) is a global commercial finance company that provides financial products and advisory services to more than one million customers in over 50 countries across 30 industries. A leader in middle market financing, CIT has more than $70 billion in managed assets and provides financial solutions for more than half of the Fortune 1000. A member of the S&P 500 and Fortune 500, it maintains leading positions in asset-based, cash flow and Small Business Administration lending, equipment leasing, vendor financing and factoring. The CIT brand platform, Capital Redefined, articulates its value proposition of providing its customers with the relationship, intellectual and financial capital to yield infinite possibilities. Founded in 1908, CIT is celebrating its Centennial throughout 2008. www.cit.com
### Press Release ###########################

Alta to Sponsor Leaseurope Annual Convention Gala Dinner and Chair Industry Debate

London, UK - The Alta Group is delighted to announce that it will be sponsoring the Gala Dinner to be held on 6 October 2008, one of the highlights of the Leaseurope and Eurofinas Joint Annual Convention in Madrid. The Casino de Madrid will provide a spectacular setting for the black tie Gala Dinner, which is the premier social gathering of the European leasing industry.
Javier de León Blanco, an Alta Principal based in Madrid, said: "Alta is very pleased to have the opportunity to sponsor the Gala Dinner at this year's convention and the Spanish members of Alta are particularly proud that we are able to do this on an occasion when we can welcome a large number of delegates from across Europe to our home city. It is additionally very satisfying that we have the honour of being able to sponsor the dinner in the year that marks Alta's tenth anniversary in Europe."
The convention has been a major event in the European leasing calendar for a number of decades and is recognised as a unique forum for top executives from the asset finance communities, attracting delegates from across the whole of Europe. The theme for the 2008 convention is "Navigating through Change", taking a look at the broader issues affecting the asset finance, leasing, consumer credit and automotive rental industries in the current market volatility.
Alta will also be chairing a debate at the convention. Derek Soper, Chairman of Alta's EMEA Region, and Alan Leesmith, EMEA Managing Principal, will moderate an eagerly anticipated debate on "Sales Financing – The Cornerstone of the Leasing Industry", where top-level speakers will set out the case for and against the motion that "Sales Finance is Best Provided by the Manufacturer".
Alan Leesmith commented: "Alta is also much looking forward to chairing the debate on Sales Finance. We applaud Leaseurope's initiative of introducing this innovative session in the convention programme and are expecting a lively, controversial and thought-provoking debate."
For more information about the convention programme,
please visit www.annualconvention.eu
### Press Release ###########################
--------------------------------------------------------------

(This ad is a "trade" for the writing of this column. Opinions
contained in the column are those of Mr. Terry Winders, CLP)
News Briefs----
Citing Financial Threats, Rescue Is Prepared
http://www.washingtonpost.com/wp-dyn/content/article/2008/09/18/
AR2008091804200.html?hpid=topnews
Tighter Credit Transforming the Economy
http://www.nytimes.com/2008/09/19/business/economy/19econ.html?_r=
1&ref=business&oref=slogin
Shortage of banks to put pressure on aviation financing
http://www.flightglobal.com/articles/2008/09/18/316103/shortage-of-banks-to-put-
pressure-on-aviation-financing.html
Boeing nicked as ILFC gets stung by parent's problems
http://seattletimes.nwsource.com/html/businesstechnology/2008187091_boeing18.html
Freddie Mac says Lehman owed it over $1.2 bn
http://timesofindia.indiatimes.com/Business/Freddie_Mac_says_Lehman_owed_it
_over_12_bn/articleshow/3501781.cms
Uproar Over German Bank's Payout to Lehman
http://www.nytimes.com/2008/09/19/business/worldbusiness/19kfw.html?ref=business
Oracle Q1 profit rises 28%, beats Wall Street expectations
http://timesofindia.indiatimes.com/Business/Oracle_Q1_profit_rises_28/
articleshow/3500753.cms
3 Merrill directors to join Bank of America board
http://www.signonsandiego.com/news/business/20080918-1600-bankof
america-merrilllynch.html
----------------------------------------------------------------


California Nuts Briefs---
Lawmakers, Schwarzenegger reach new budget pact
http://www.contracostatimes.com/ci_10500277?nclick_check=1
http://www.sfgate.com/cgi-bin/article.cgi?f=/c/a/2008/09/18/BAND130JK3.DTL&tsp=1
California home sales surge as prices plummet
http://www.breitbart.com/article.php?id=D939E5SO0&show_article=1
Distressed homes account for half of August sales/Sonoma, CA
http://www.pressdemocrat.com/article/20080917/NEWS/809170356/1132/
BUSINESS04&title=Latest_on_Sonoma_County_home_sales
----------------------------------------------------------------


"Gimme that Wine"
Is Cotati part of Russian River grape region?
http://www.pressdemocrat.com/article/20080913/NEWS/809139995/1039/business
&title=Gallo_wants_Cotati_in_Russian_River_Valley
An Italian Name Worth Practicing
http://events.nytimes.com/2008/09/17/dining/reviews/17wine.html?ref=dining
New Mexico Wineries have mixed results
http://www.lcsun-news.com/news/ci_10482545
Greek wines look to regain mythical status
http://www.iht.com/articles/reuters/2008/09/18/europe/OUKWD-UK-
GREECE-WINE.php?page=1
Spanish women rise in winemaking industry
http://www.chicagotribune.com/features/lifestyle/chi-spain-winewomen-wn-09
17sep17,0,6719462.story
Cheers! India Wine intake to double by 2010
http://economictimes.indiatimes.com/News_by_Industry/Wine_intake_to_double_by_2010
/articleshow/3495752.cms
Beaulieu Vineyard's(R) Georges de Latour(R) Reserve Winery Brings in First Grapes of the 2008 Harvest
http://www.earthtimes.org/articles/show/beaulieu-vineyardsr-georges-de-latourr,
544292.shtml
Wine Prices by vintage
http://www.winezap.com
http://www.wine-searcher.com/
US/International Wine Events
http://www.localwineevents.com/
Winery Atlas
http://www.carterhouse.com/atlas
Leasing News Wine & Spirits Page
http://two.leasingnews.org/Recommendations/wnensprts.htm
The London International Vintners Exchange (Liv-ex) is an electronic exchange for fine wine.
http://www.liv-ex.com/
----------------------------------------------------------------

Today's Top Event in History
1955- Errol Garner records "Concert by the Sea", Carmel, CA.
[headlines]
----------------------------------------------------------------

This Day in American History
1676- Bacon's Rebellion, Jamestown, Virginia. Perhaps the first revolt against the British, who formed an alliance with the Indians. Lead by Nathaniel Bacon, a colonist, he was successful, but shortly after winning the town, he caught a disease and died (common in the day, unfortunately).The rebellion then collapsed and his followers were hunted down, some executed and then property confiscated. Virginia Governor Sir William Berkeley was replaced the next year and peace was restored, so says history. (Full story at the end for those interested).
1737 - Charles Carroll (d.1832), American patriot and legislator, was born. He was the only Roman Catholic signer of the Declaration and his signature read Charles Carroll of Carrollton. He lived in Maryland where, as a Roman Catholic he was forbidden from voting and holding public office. However, the wealthy Carrolls moved in the highest social circle and entertained George Washington and the Marquis de Lafayette at their estate.
1777-Battle of Saratoga, New York. After a series of defeats, American General Horatio Gates has a major victory.
http://memory.loc.gov/ammem/today/sep19.html
1849-First commercial laundry on the West Coast established in Oakland, California. The actual world's first commercial laundry was founded by a Mrs. Steel in New York in the early 1800s, and followed by others: The Troy (New York) Laundry -first of many Troy laundries nationwide, The Cambridge (Massachusetts) Laundry in 1840, the Boston and Roxbury Laundry in 1847, and the Contra Costa Laundry (Oakland, California) in 1849, eventually one of the largest in the west.
http://www.oaklandheritage.org/oakland_laundry.htm
1863- Battle of Chickamauga, Tenn. (near Chattanooga)-Second day. (Considered the two bloodiest days of the Civil War)
1864- Third Battle of Winchester, Virginia: Union General Phillip Sheridan defeated Confederate General Jubal Early's forces at Winchester, Virginia, ending Early's raids on the North. Early's troops were again soundly beaten on September 22 at Fisher's Hill. After defeating Early, Sheridan turned his attention to destroy the food resources of the Shenandoah Valley. The strategy of the North was to cut off supplies from Europe, purchased by the Confederates, and to burn and destroy all food and manufacturing facilities thus cutting off all ammunition, clothing, food and other supplies that supported the Confederate troops. The movie "Gone with the Wind" centers on Sheridan's march through the south. A trivia fact: General George S. Patton's grandfather, who was his namesake, was killed fighting for the Confederacy in this battle.
http://www.findagrave.com/cgi-bin/fg.cgi?page=gr&GRid=9077
1865-Atlanta University Founded. On July 1, 1988, two private historically black institutions- Atlanta University and Clark College- consolidated to form Clark Atlanta University (CAU). CAU is a comprehensive, private, urban, coeducational institution of higher education with a predominantly African American heritage.
1873 -Black Friday: Jay Cooke & Co fails, causing a securities panic
http://www.buyandhold.com/bh/en/education/history/2000/jay_cooke3.html
(It is said that JP Morgan pulled the country out from bankruptcy by guaranteeing loans from European banks, but I am getting ahead of this terrible day in history as perhaps the worst depression the country has ever seen followed this collapse of the stock market. ).
http://www.publicbookshelf.com/public_html/The_Great_Republic_By_the_
Master_Historians_Vol_III/panicof1_hd.html
1876- Melville Reuben Bissell of Grand Rapids, MI, obtained a patent for a "carpet sweeper." Although the idea had been introduced earlier, none of the early sweepers worked well. Bissell devised the" broom-action" principle, by which the application of variable pressure on the handle made the sweeper responsive to different grades of floor covering. Bissell organized the Bissell Carpet Sweeper Company in Grand Rapids, MI.
1876—Birthday of Vera Charlotte Scott Cushman, U.S. YWCA leader who served on the board of directors 31 years. She was an amazing fund raiser under whose co-direction about $170 million was raised to finance 140 "hostess houses" to house and feed women who were involved in World War I war work. Lodgings for women without a male escort were hard to find as well as dangerous before the modern women's movement.
1881 - Eighty days after a failed office seeker shot him in Washington, D.C., President James A. Garfield dies of complications from his wounds.On July 2, 1881, only four months into his administration, President Garfield was shot as he walked through a railroad waiting room in Washington. His assailant, Charles J. Guiteau, was a disgruntled and possibly insane man who had unsuccessfully sought an appointment to the U.S. consul in Paris.While Garfield was attempting to get well, Vice President Chester A. Arthur generally served as acting president, but there was confusion over whether he had the authority to do so, as the Constitution was ambiguous on the matter of presidential succession. On September 19, President Garfield died of blood poisoning. The following day, Arthur was inaugurated as the 21st president of the United States.
1911- Trumpet player Lu Watters Birthday, born Santa Cruz, Ca. ( I have a collection of his first recorded music on shellac, then later with Turk Murphy)
http://shopping.yahoo.com/shop?d=product&id=1927033745&clink=dmmu.artist&a=b
http://www.interstatecd.com/bio/biopage.P++++42325.html
http://www.sfmuseum.org/hist4/watters1.html
http://www.sftradjazz.org/articles.html
http://www.sftradjazz.org/photos.html
1916-Birthday of jazz singer Helen Ward
http://musicfinder.yahoo.com/shop?d=hc&id=1802440129&cf=11&intl=us
1918-Birthday of piano player Professor Longhair, Bogalusa, LA
http://www.alligator.com/artists/bio.cfm?ArtistID=039
http://www.pianospot.com/1700577.htm
1921 – Birthday of singer, musician Billy Ward, born Savannah, Ga., best known as Billy Ward and the Dominoes or perhaps just, "the Dominoes."
http://www.soulwalking.co.uk/Billy%20Ward%20&%20Dominoes.html
full bio: http://afgen.com/billy_ward.html
1926-Birthday of Brooklyn Dodger Hall of Famer outfield Edwin Donald "Duke" Snider, Los Angeles, CA.
1928 -Mickey Mouse's screen debut (Steamboat Willie at Colony Theater NYC) In 1928 Disney created the character Mickey Mouse in the silent film Plane Crazy. That same year Mickey also appeared in Steamboat Willy, a short that initiated the concept of making a separate cartoon for each animated movement. Instantly famous, the film was also Disney's first attempt to use sound (his own voice for Mickey). He also experimented with the use of music ( The Skeleton Dance ), the portrayal of speed ( The Tortoise and the Hare ), three-dimensional effects ( The Old Mill ), and the use of color. Disney produced the first feature-length cartoon, Snow White and the Seven Dwarfs (1938), which took three years to complete. Additional features included Pinocchio (1939), Fantasia (1940), Dumbo (1941), and Bambi (1942). In Song of the South (1946), he merged live actors and animated figures. During World War II, Disney's studio produced cartoons for the armed services as training tools and morale builders. Beginning with Treasure Island in 1951, Disney
1931- Birthday of singer Brook Benton, whose real name was Benjamin Franklin Peay, born in Camden, South Carolina. Benton's baritone style showed the influences of Nat King Cole and Billy Eckstine. "It's Just a Matter of Time" and "So Many Ways," a double-sided million-seller in 1959, were the first of nearly a score of top-20 hits for him. Benton also recorded two popular 1960 duets with Dinah Washington, "Baby (You Got What It Takes)" and "A Rockin' Good Way." Benton's last big hit was "Rainy Night in Georgia," which reached number four on the Billboard Hot 100 in 1974. Benton died in 1988.
1940- Birthday of Canadian folk singer Sylvia Tyson, born in Chatham, Ontario. She was still Sylvia Fricker when she started performing with future husband Ian Tyson in 1961. They married three years later. Ian and Sylvia were at the forefront of the '60s folk revival, and performed throughout North America at clubs, colleges and festivals. Ian and Sylvia's hits included "Four Strong Winds," "You Were On My Mind" and "Lovin' Sound." The couple made their last appearances together in 1975. Sylvia continued to perform and record on her own, and was the host for the CBC Radio folk music show "Touch the Earth."
1934-Bruno Hauptmann arrested for kidnapping the Lindbergh baby. Historians believe Lindbergh was covering for his sister, who was in and out of mental institutions and had a history of trying to harm her brother's child. It is said that many people were aware of this, and it one of the reasons his family moved to Europe, so authorities could not question his sister or family. It was proven through hard detective work that Hauptmann was the man who wrote the ransom and collected the money, but he maintained he was innocent of the kidnapping itself, which was based soley that he wrote a ransom note and collected the money.
1941-Birthday of African-American author James Haskins, Demopolis, AL.
http://www.english.ufl.edu/faculty/jhaskins/
1941 –Birthday of "Mama" Cass Elliott (Ellen Naomi Cohen), American folk-pop singer with The Mamas & The Papas, born Baltimore, MD., died of a heart attack, July 29, 1974.
http://www.hotshotdigital.com/WellAlwaysRemember.3/MamaCassBio.html
1945---Top Hits
Till the End of Time - Perry Como
On the Atchison, Topeka and Santa Fe - Johnny Mercer
If I Loved You - Perry Como
You Two Timed Me One Time Too Often - Tex Ritter
1949-Birthday of drummer Lenny White, Jamaica, NY
http://shopping.yahoo.com/shop?d=product&id=1927007207&clink=
dmmu.artist&a=b
1949- Ralph Kiner of the Pittsburgh Pirates hit his 50 th home run of the season to become the first player in National League history to reach the 50 mark twice. After hitting 51 homers in 1947, Kiner finished the year with 54.
1953---Top Hits
You, You, You - The Ames Brothers
Vaya Con Dios - Les Paul & Mary Ford
Crying in the Chapel - June Valli
A Dear John Letter - Jean Shepard & Ferlin Husky
1953 - Singer Gisele MacKenzie took over as host on NBC-TV's Your Hit Parade. Her biggest hit during that stint, 1953 to 1957, was Hard to Get in June of 1955. Ironically, the song was first sung by Gisele in an episode of the NBC-TV show, Justice. It became a hit and she performed it again on Your Hit Parade. Born Gisele Marie-Louise Marguerite LaFleche, she studied piano and violin at the Royal Conservatory in Toronto. For appearing on her own CBC radio show, ''Meet Gisele,'' she became known as Canada's first lady of song. Died September 5, 2003 of colon cancer.
http://www.biographybase.com/biography/MacKenzie_Gisele.html
http://www.vh1.com/artists/az/mackenzie_gisele/235253/album.jhtml
1954-"People are Funny" premiered on television. This half-hour show combined audience participation and stunts. One feature was a Univac computer that played matchmaker for eligible men and women. Art Linkletter hosted the show until 1958,; reruns were shown for the next few seasons. The show was revived for a short time in 1984; Flip Wilson was the host.
1955--Pat Boone has his first US #1 hit with a cover version of Fats Domino's "Ain't It A Shame", re-named "Ain't That A Shame". Boone would continue recording cleaned-up versions of R&B hits and would enjoy a string of five US chart toppers over the next two years.
1955- Errol Garner records "Concert by the Sea", Carmel, CA.
1955-Stan Kenton Bank satirizes blues idiom with "Blues in Burlesque," a two-sider record with drummer Shelly Manne doing one of his rare vocals. The record is quite a jazz collector's item.
1955-- Eva Marie Saint, Frank Sinatra and Paul Newman starred in the Producer's Showcase presentation of "Our Town" on NBC-TV.
1955-Hurricane Ione made landfall near Morehead City, NC with winds over 100 mph. 16.63 inches of rain fell at Maysville, NC. 40 blocks of New Bern, NC were underwater at one point. 7 people lost their lives and total damage was $88 million. This was the third hurricane to cross eastern North Carolina in 5 weeks.
1960--"The Twist" by Chubby Checker topped the charts and stayed there for a week.
1961---Top Hits Take Good Care of My Baby - Bobby Vee My True Story - The Jive Five (Marie's the Name) His Latest Flame - Elvis Presley Walk on By - Leroy Van Dyke
1962- " The Virginian" premiered on television. My father Lawrence Menkin wrote several episodes. It was TV's first 90-minute western starred James Drury as the Virginian, a foreman trying to come to terms with the westward expansion of technology and civilization. It was set on the Shiloh Ranch, in Wyoming. Key players included Doug McClure (with Drury, the only cast members to stay for the entire run), Lee J. Cobb, Roberta Shore, Pippa Scott, Gary Clarke, Randy Boone, L.Q. Jones, Harlan Warde, Clu Gulager, Diane
1964--"A Summer Song" by the British duo of Chad and Jeremy enters the Billboard chart, on its way to #7. Although they would place a total of seven hits in the Top 40, this will be their only Top 10 hit.
1964- "Flipper" premiered. An adventure series starring Flipper, the intelligent, communicative and helpful dolphin. The human cast members Included Brian Kelly as Chief Ranger Porter Ricks, Luke Halpin as his son Sandy, Tommy Norden as his son Bud and Ulla StrOmstedt as biochemi St Ulla Norstrand. Although the last telecast of this series was Sept 1,1968, the series was recreated under the same title in the '90's.
1966--Herb Alpert and The Tijuana Brass perform for Princess Grace (Kelly) at her Monaco palace.
1969 - President Nixon announces the cancellation of the draft calls for November and December. He reduced the draft call by 50,000 (32,000 in November and 18,000 in December). This move accompanied his twin program of turning the war over to the South Vietnamese concurrent with U.S. troop withdrawals and was calculated to quell antiwar protests by students returning to college campuses after the summer.
1969---Top Hits
Honky Tonk Women - The Rolling Stones
Sugar, Sugar - The Archies
I'll Never Fall in Love Again - Tom Jones
A Boy Named Sue - Johnny Cash
1969--Creedence Clearwater Revival scored their only UK #1 single with "Bad Moon Rising".
1970-"Ain't No Mountain High Enough" by Diana Ross topped the charts and stayed there for 3 weeks.
1970-- She could turn the world on with her smile. "The Mary Tyler Moore Show" was seen for the first time on CBS-TV. It was the first of a new wave of contemporary sitcoms, combining good writing, an effective supporting cast and contemporary attitudes. The show centered on the two most important places in Mary Richard's (Mary Tyler Moore) life—the WJM-TV newsroom and her apartment at Minneapolis. At home she shared the ups and downs of life with her friend Rhoda Morgenstern ( Valerie Harper) and the manager of her apartment building, Phyllis Lynstrom ( Cloris Leachman). At work, as the associate producer ( later producer) for the "Six O'clock News," Mary struggled to function in a man's world. Figuring in her professional life were her irascible boss Lou Grant (Ed Asner), levelheaded and softhearted new writer Murray Slaughter ( Gavin MacLeon) and self-obsessed, narcissist anchorman Ted Baxter ( Ted Knight). In the last episode at the unthinkable happened, everyone in the WJM newsroom except the inept Ted was fired (ran for 168 episode with the finale show on March 19, 1977).
1974 - Eric Clapton received a gold record for "I Shot the Sheriff". The song reached #1 on the pop charts on September 14th
1977---Top Hits
I Just Want to Be Your Everything - Andy Gibb
Float On - The Floaters
Don't Stop - Fleetwood Mac
Don't It Make My Brown Eyes Blue - Crystal Gayle
accompanied only by percussionist Ray Cooper, began his first US tour in four years. John had just completed a similar tour of the Soviet Union -
the first Western pop star to visit that country.
1978---Linda Ronstadt's latest release, "Living in the U.S.A." is issued with advance orders of two million units, making it a double platinum LP before it even hit the stores
1979-Singer Elton John, accomaccompanied only by percussionist Ray Cooper, began his first US tour in four years. John had just completed a similar tour of the Soviet Union - the first Western pop star to visit that country.
1981-Singers Paul Simon and Art Garfunkel reunited for a free concert in New York's Central park. More than 400,000 people gathered to hear Simon and Garfunkel's first full concert in 11 years, although Garfunkel had joined Simon for occasional guest numbers since the duo's breakup in 1970. A double LP, "The Concert in Central Park," and a video of the event were issued. Simon and Garfunkel then launched a six-week European tour. Both Simon and Garfunkel received much-needed exposure at a time when their solo careers seemed to have stalled.
1982 -Streetcars stop running on Market St after 122 years of service to make way for Bay Area Rapid Transit, which now runs as a subway beneath Market Street.
1983-New York City had a record 92 degrees while snows fell out west.
1983-14 inches of snow fell just south of Great falls, MT. Temperatures fall to 6 degrees below zero at West Yellowstone, MT following the snow
1984- September 19-20- nearly 10,000 persons perished in the earthquakes (8.1 and 7.5 respectively, on the Richter scale) that devastated Mexico City. Damage to buildings was estimated at more than $1 billion, and 100,000 homes were destroyed or severely damaged.
1985---Top Hits
St. Elmo's Fire (Man in Motion) - John Parr
We Don't Need Another Hero (Thunderdome) - Tina Turner
Money for Nothing - Dire Straits
Modern Day Romance - Nitty Gritty Dirt Band
1985 - In Mexico City, Mexico, our neighbors, this day will forever be remembered. The first of two killer earthquakes hit the city. This one, 8.1 on the Richter scale, followed the next day by a 7.5er, crumbled buildings (damages were estimated at more than one billion dollars) and killed almost 10,000 people.
1987 - Michael Jackson's "I Just Can't Stop Loving You" rose to #1 in the U.S. on the "Billboard Hot 100". The single, from Jackson's "Bad" LP, stayed at the top of the hit heap for one week.
1987- Dick Clark's "American Bandstand" left the ABC TV network after more than 30 years and went into first-run syndication. ABC had cut the show to half an hour and Clark wanted to return to the program's original hour-long format. "Bandstand" began as a local show in Philadelphia in 1952 before going national five years later.
1988 - U.S. diver Greg Louganis struck and injured his head on the board in a preliminary round of springboard diving at the Summer Olympics in Seoul, South Korea. Days later, however, Louganis won the gold medal in springboard diving.
1991- Michael Jackson performed an unaccredited voice-over on "The Simpsons" animated series on the Fox network. He provided the voice for a white mental patient who thinks he's Michael Jackson.
1991 – While not found in America, perhaps the oldest archeological event the Iceman, scientists named Ötzi. found by a German tourist, Helmut Simon, on the Similaun Glacier in the Tirolean Ötztal Alps, on the Italian-Austrian border. The body is that of a man aged 25 to 35 who had been about 5 feet 2 inches (1.6 meters) tall and had weighed about 50 kg (110 pounds), is the oldest mummified human body ever found intact -- some 5000 years old. And his few remaining scalp hairs provided the earliest archaeological evidence of haircutting. And, if that's not enough, Ötzi was found to have a number of 'points' tattooed on his body, 80% of which are considered valid modern acupuncture points and dates acupuncture back to at least 3300 B.C.
1994- "ER" premiered. This medical drama takes place in the emergency room of the fictional County General Hospital in Chicago. Doctors and nurses take care of life and death patients while conducting their personal traumas as well. Cast includes Anthony Edwards, George Clooney, Sherry Stringfield, Noah Wylie, Laura lnnes, Gloria Reubens, Eriq La Salle and Alex Kingston.
1995-- The Washington Post publishes the "Unabomber's Manifesto." It leads the brother to realize the bomber is his brother and he notifies authorities.
1999 - On a warm September afternoon at Wrigley Field, Chicago, Sammy Sosa hit the 60 home-run mark for the second year in row, setting himself above all others in baseball's history books. "A lot of people said at the beginning of the year it would be impossible to hit 60 two years in a row," Sosa said. "Here I am."
***Bacon's Rebellion: In the Virginia colony every adult male could vote. When Charles II was restored to the English throne, he sought to exploit the colony to the fullest. Virginia Governor Sir William Berkeley, supporting the king, adopted new laws to facilitate these efforts including measures allowing only property holders to vote, raising taxes to build up the town of Jamestown and raising the cost of shipping while lowering the price for tobacco. The resulting discontent exploded when the frontier of the colony was attacked by Indians and the governor refused to defend the settlers. Nathaniel Bacon, a colonist on the governor's council, was made leader by the frontier farmers, and his troops successfully defeated the Indians. Denounced by Berkeley as rebels, Bacon and his men occupied Jamestown, forcing the governor to call an election, the first in 15 years. The Berkeley laws were repealed and election and tax reforms were instituted. While Bacon and his troops were gone on a raiding party against the Indians, Berkeley again denounced them. They returned and attacked Berkeley's forces, defeating them and burning Jamestown on Sept 19, 1676. Berkeley again fled and Bacon became ruler of Virginia. When he died suddenly a short time later, the rebellion collapsed. Berkeley returned to power and Bacon's followers were hunted down, some executed and their property confiscated. Berkeley was replaced the next year and peace was restored.
--------------------------------------------------------------

Baseball Poem

Baseball Poems
The Cathers Learns the Motion
by Tim Peeler

and is often the hub of the movements,
he reads the Morse code of the pitcher
and returns the speech of the dumb,

he loves the sphere and its ridges,
rips it from the tight mitt
with or against the seams
whistles it from a frog squat.

the catcher learns
he is the hat of the hat dance,
the pitcher may think himself
the center of gravity,
but the catcher
waits at the apex of the great angles,

slaps the leather trap
on the errant razor
as it spits up from the dust.

the catcher imprints the motions of the hitters,
checks the rhythm of their passages,
knows he must slip an extra measure
at the end of their cha-cha-cha,

the catcher is the great disturber,
can cock twice on his return throw,
spit on the plate, call for the "buzzer"
block the ump's clear visage,
bilingual kamikaze
chattering like a wired chimp,
muttering with silent busted digits,
sacrificing legs
to the varicose crouch and
the ruinous crunch
of the few that get through
to thin armor.
--
Touching All Bases
Poems from Baseball
Tim Peeler
www.mcfarlandpub.com
--------------------------------------------------------------

SuDoku
The object is to insert the numbers in the boxes to satisfy only one condition: each row, column and 3x3 box must contain the digits 1 through 9 exactly once. What could be simpler?
http://leasingnews.org/Soduku/soduko-main.htm
--------------------------------------------------------------

Daily Puzzle
How to play:
http://www.setgame.com/set/puzzle_frame.htm
Refresh for current date:
http://www.setgame.com/set/puzzle_frame.htm
--------------------------------------------------------------


http://www.gasbuddy.com/
http://www.gasbuddy.com/GB_Map_Gas_Prices.aspx
http://www.gasbuddy.com/GB_Mobile_Instructions.aspx
--------------------------------------------------------------

Weather
See USA map, click to specific area, no commercials
--------------------------------------------------------------

Traffic Live---
Real Time Traffic Information
You can save up to 20 different routes and check them out
with one click, or type in a new route to learn the traffic live.
--------------------------------