Tuesday, September 23, 2008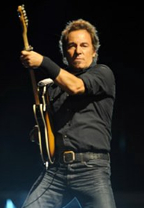 Headlines---
Classified Ads---Sales Manager
How's Leasing Business?---"Heard on the Street"
Hurricane Ike—Up-date
Classified Ads---Help Wanted
Cartoon---Stock Market
Top Stories --September 15--19
UAEL promotes Merger with EAEL
Leasing 102 by Mr. Terry Winders, CLP
"Early Buy Out Options"
Black Friday—1873
OTS Closes Ameribank
Jerry Oestreich Leasing Partners NY
ELFA Bentsen: equipment leasing: "more difficult"
GE Is Dragged Down Along With Banks
Fannie Shuts Door to More Small Lenders
Bailout not much help for community banks
What does the Treasury bailout mean for mortgages?
WaMu loaned millions in California loan fraud
Microsoft to buy back $40 billion of stock
Lehman employees go to work for new owners
Global airline industry to lose more then USD5bn
Airplane-leasing company borrows $6.5B
ILFC's Udvar-Hazy, godfather of plane market
News Briefs---
You May have Missed---
Paul Simon---Yankee Stadium
"Gimme that Wine"
Today's Top Event in History
This Day in American History
Baseball Poem by Wayne Lander
SuDoku
Daily Puzzle
GasBuddy
Weather, USA or specific area
Traffic Live----
######## surrounding the article denotes it is a "press release"
------------------------------------------------------------------

Classified Ads---Sales Manager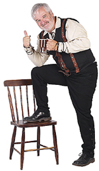 Atlanta, GA
Strong sales and leadership skills; demonstrated with sales training and sales performance. Lead team in both regional and national operations and developed marketing programs.
Email: mll1946@comcast.net
[Resume]
Chicago, IL
Sales Executive or Senior Manager, with responsibility for leasing capital equipment in support of transactions based on current market values, market potential and economic trends.
tomvolk53@hotmail.com
Resume
For a full listing of all "job wanted" ads, please go to:
http://www.leasingnews.org/Classified/Jwanted/Jwanted.htm
Leasing Recruiters:
http://www.leasingnews.org/Recruits/index.htm
To place a free "job wanted" ad here, please go to:
http://www.leasingnews.org/Classified/Jwanted/Jwanted-post.htm
--------------------------------------------------------------

How's Leasing Business? ---"Heard on the Street"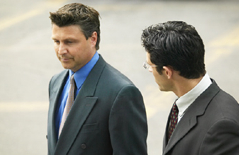 "New business activity has been strong across all of our business units this year; however, we are now seeing some decline in application only activity because small businesses are feeling the impact of the general economic slowdown.
"We expect 4th quarter activity to remain steady versus the seasonal increase we normally experience as year end approaches."
Jerry Newell
Executive Vice President
Bank of the West
Equipment Finance Division
475 Sansome Street, 19th Floor
San Francisco, CA 94111
415-217-4271 (Tu, W, Th)
925-942-8330 (M & F)
Jerry.Newell@BankoftheWest.com
"Our business is up about 30% and I think the next three months should continue on the same trend. Bankers are having to turn away a lot of customers and they are sending them to us. "
Philip Dushey
Global Financial Services
1 State Street
New York NY 10004
Email:phil@gbtsinc.com
Phone 212-480-4900
www.globalbrokersystems.com
www.globaleasing.com
www.globalchurchfinancing.com
"Business was decent thru June, could have stayed home in July & August. Activity is definitely up for September. October thru December??????????????"
Ron Mitchell, Vice President
BancLease Acceptance Corporation
214-615-0667 direct
877-682-3863 ext. 140
972-851-9999 fax
www.bancleaseacceptance.com
"From our perspective we will grow by a substantial amount in 2008, but remain below budget. August was a very slow month, and September looks better, but still below expectations.
"We anticipate the fourth quarter to be month to month equal to or above forecast primarily because the industry shakeout has resulted in the unanticipated addition of several new vendor programs. However, pricing in this environment is extremely challenging as Libor widens out again against Treasuries, and lease rates remain flat. Those who benchmark against Treasuries as a COF measure are at a distinct advantage in the near term."
Donald A. Synborski
Greystone Equipment Finance Corporation
25 Mall Rd.; Suite 411
Burlington, MA 01803
Phone: (781)-685-9910
Fax: (781)-685-9906
Email: dsynborski@greystoneefc.com
"In 2008, we have experienced our best 1st Quarter and worst 2nd Quarter, respectively, post 9/11/01. That being said, the number of new applications is up slightly for Q3 compared to Q2, however, what we are noticing is a significant decrease in the quality of credits (Fair Isaac Scores) and an increasing number of working capital requests. What I make of this is that small business owners are scrambling to make ends meet both professionally and personally.
"Each of the past 14 years the 4th Quarter has consistently been our best. To evaluate the prospects for the 4th Quarter, I would add the variables of the Election (with a new President) and the recent financial industry crisis (AIG, etc) and I would speculate that this may be a "flat" 4th quarter of which we haven't seen in 7 years."
"Specializing in Equipment Financing"
* QUALITY SERVICE WITH INTEGRITY SINCE 1995 *
Arizona * California * Illinois * Minnesota
(952) 392-4900 ext. 211 * (213) 406-6090 fax
Darren Gardner, CLP, President
www.AllianceCap.com
"New volume was very strong through June but fell off by almost 50% during July and August. Although volume has returned to or slightly exceeded the pace of earlier this year, I am very concerned at the apparent disappearance of willing buyers. It seems to me that the lending community has had, in many cases, a severe knee jerk reaction to the current economic uncertainty. Not to minimize the seriousness of the current crisis but without access to traditional channels to capital on some reasonable basis, I believe the remained of the year and perhaps through mid 2009 will be very challenging times for brokers and lessors as well as our customers."
Rick Wilbur
Managing Partner
CHARTERCAPITAL
Office 480-874-5400
Fax 480-874-5440
Cell 602-402-8409
www.charteraz.com
"We are seeing weaker credits and story deals but we play the hand that's been dealt us. As for the future, no one could have predicted a month ago the extent of the crisis that the economy faces. So how can we predict the future?
"I prefer to be optimistic and remember that fortunes were made during the depression. I was in leasing when the prime rate was 19% and it was the best year we ever had. "What's the rate?" will be replaced with 'Can I get approved?'" "
Ken Glasgow
Corporate Capital Leasing Group, Inc.
800-549-9570
"Getting approvals has been a challenge. Many more opportunities with Banks and many other traditional financial institutions now out of the equipment financing business. Banks may become our best referral business."
Always,
John Winchester, CLP
ComCo-OneWorld, Inc.
643 Spence Lane
Nashville, TN 37217
"After very tough 1st & 2nd quarter, things have started to pick up, although volumes are still about 15-20% lighter than the same time last year. Our outlook is relatively positive with the upcoming election and seasoned businesses looking to lease vs. paying cash for upcoming equipment acquisitions.
"This trend has really picked up from our end-user base over the past 30 days and we hope it continues. We're hopeful that by this time next year, we'll begin to see some reasonable growth, compatible to pre-mortgage debacle figures."
Rich Ehmke
businessdirectcapital.com
(760) 585-1400 x701
"During 36 years in this business, I can not remember ever hearing my customer base more concerned and cautious about the economy than during the past year. Most report that they are holding tight and limiting their exposure to any risk. There is not a lot of optimism and no one seems to see any relief in the short term. Fuel and housing issues continue to dominate the bad news."
M.L. Leonard
Territory Manager
Wells Fargo Equipment Finance
"Like all businesses the leasing business is tough as well. Consumers are holding off on equipment purchases unless absolutely necessary. Lenders have tightened up while consumer credit in most cases has deteriorated.
"Having said that, I believe there still exists plenty of opportunity out there for new business. The difference is that you just have to work harder to find it. That means making more marketing calls, asking for referral's from existing customers and working with banks and accounting firms that need help with customers in need of capital.
"Lastly, finding new ways to generate income such as expanding your products or services to include new programs or financial services. Overall, our business has seen a moderate decline but staying the course and creating new income streams has really helped our business thrive."
Sincerely,
Anthony Sherwin
Magellan Capital Partners
17461 Irvine Blvd. Ste. P
Tustin, CA 92780
(877) 505-3670
(714) 505-2025 Fax
www.magellancappartners.com
tony@magellancappartners.com
"For companies with a tax appetite and funding ability the financial problems of the banks and other financial institutions has created a once in a generation opportunity to purchase and originate profitable high quality true leases.
"Reduced competition from the banks and their desire to sell portfolios to raise cash is having a positive impact on risk and return. "
Dean Cash, President,
ATEL Capital
San Francisco
"As a subsidiary of a Japanese conglomerate, Advantage Funding's access to capital has not been impaired by the current economic downturn and our sales volume for 2008 has been increasing as a result of less competition.
"Unfortunately, key indicators are pointing towards a slow down in volume for the fourth quarter and we anticipate a seasonal spike in delinquency and repossessions. "
Edward P. Kaye
Advantage Funding
1111 Marcus Avenue
Suite M27
Lake Success, NY 11042
866.392.1300 ext. 786
516-280-1786 Direct Dial
718-392-5427 FAX
www.advantagefund.com
"As more vehicle lessors and lenders leave the market, competition for quality business has once again centered on core lease products like service and value as opposed to lower than low payments and outlandish residuals. Those free lunches appear to be over (for a few years anyway).
"As an independent lessor, we still write sane, commercial and consumer vehicle leases with residuals that are forecast specifically for every lease. We are seeing a nice September surge in repeat business as well as big increase in referral, dealer and broker business. 4th quarter looks to be solid as the good deals continue to get done."
Dale R. Davis
President
Endeavor Financial Services
DDavis@EndeavorFS.net
(877) 727-4327
(877) 337-3227
www.EndeavorFS.net
"What I've noticed is a flight to quality by my funders but not a drying up of funds. I see fourth quarter bookings higher due to several factors:
- Bonus depreciation in the fourth quarter drives the cost to lessee down.
- Funders have only had modest bookings to date in 2008. Thus, they will have to push in the fourth quarter to reach budget. Remember, bonuses get paid when you reach and/or exceed your boggy.
- Finally, there is no doubt that the U.S. economy is in the midst of a persistent slowdown, yet the economic data and facts simply do not support the worst-case scenarios presented so often by the media.
Interest rates remain moderate, inflation and inflation expectations are turning down and the economy has stubbornly resisted recession-like trends. Filtering through all the noise, I believe that the surprise will be to the upside with a stronger fourth quarter in bookings."
Cheers,
Paul
D. Paul Nibarger, CLP
Managing Director
Nibarger Associates
7310 Via Marie Celeste
Rancho Palos Verdes, CA 90275
310.541.8609
310.377.1574 (FAX)
Treasurer, NAELB
For NAELB Business Calls: 800.761.0853
nibarger@cox.net
Nibarger Associates is an investment banking firm that specializes in providing commercial borrowers with advice and services regarding project and equipment financing. Since its founding in 1983, Nibarger Associates has provided its clients with creative solutions for various traditional and difficult-to-finance projects. Using its broad base of experience in equipment leasing and debt markets, Nibarger Associates delivers the capital its clients need for profitable expansion. We are members of ELFA and NAELB with a CA Finance Lender/Broker license, # 603-8622 and serve on the boards of the CLP Foundation and NAELB.
Nassau Asset Management:
"Today I find the volume of collections, repossessions, and remarketing is going up and the quality of equipment involved is increasing as well. We still have no problem selling assets which is a good sign. If this downturn is anything like the last one it should be followed by tighter credit standards resulting in a lower volume of deals going bad. Of course that will be followed by a push for growth requiring higher risk that could result in another downturn years from now. 2015?
"From my perspective we are forecasting October and November to be consistent with previous months.
"I don't expect a major increase but maybe a slight decrease as we see every year in December."
Edward Castagna, President
Nassau Asset Management
400 Post Avenue, Suite 300
Westbury, NY 11590
(Direct Line) (516) 345-6301
(Toll Free) 1.800.4NASSAU (1-800-462-7728)
(Fax) 516.625.1981
ecast@nasset.com
www.nasset.com
"Merger and Acquisition activity in equipment leasing has slowed, as both potential buyers and sellers are looking for an indication of where the economy and financial markets are headed before making long-term commitments. However, there are some buyers who think that now is a good time to buy because the competition for deals is less.
"Thus leasing company acquisitions are still getting done when there are motivated buyers and sellers. We are experiencing a big increase in the number of companies seeking assistance in developing new sources of financing, and some of those companies are considering being acquired in order to have greater access to capital."
Kropschot Financial Services
70 Beachside Drive, #101
Vero Beach, FL 32963
(772) 228-9808
bkropschot@kropschot.com
www.kropschot.com
"Banks are having the time of their lives (in a negative way), equity is pretty frozen, rates cannot be determined from traditional comparables, and a few companies are paralyzed.
"A large closely held company told me today their plans have changed 180 degrees this past week, without any understandable reason why (it was a cross border m&a ( merger and acquisition) deal, but they no longer want to do "m" nor "a").
"I think you will not see volumes recover this year. This generally foots with Bruce's comment (above,) inasmuch as there will be some changes and combination activity in the industry as a consequence of all this but many would report that, until that is all flushed out and the capital markets fully settle, there is no keg here for prospective equipment users to tap for now."
Paul Weiss
Pacific Rim Partners, San Francisco
Sunrise Tankers, San Francisco
pweiss@sunrisetankers.com
"The negative news on Wall Street and recent bank failures for sure are sending all top level local-home town bank officials into panic board meetings to put new policies and procedures in place that will stop or heavily restrict any new commercial loans until the air has cleared.
"History repeats itself and in times such as these, the leasing industry can do well if it focuses on the entrepreneur who still needs equipment to make a living and now will shy away from the bank as any new loan request for equipment will probably hit a brick wall.
"Market heavily to the end user entrepreneur and tell them the gates are open for equipment financing."
Karl R. Probst kprobst@wffsp.com
Willamette Financial Funding Services LLC
11820 SW King James Place Suite 10
Portland, Oregon 97224
Phone: (503) 639-6171 Ext: 103
Fax: (503) 639-6231
"Standing alone in the firestorm caused by changes in funding is creating uncertainty for most Independent Lessors. OWL's coop members are less impacted as "Strength in Numbers" and our multiple sources, lessens this problem."
Ira Z. Romoff
President
OneWorld Leasing Inc.
Two Westwind Court
Saddle River, NJ 07458
201-474-8059 office
201-776-7040 cell
IRomoff@OneWorldLeasing.com
www.OneWorldLeasing.com
"The days of easy credit are over. While application volume remains consistent, our approval ratios are down significantly. With the monumental government bailout of financial institutions, there may be a brief stabilization for the remainder of 2008. However, I am extremely concerned with the long term impact on inflation and the dollar. By interfering in the market we are merely postponing our day of financial reckoning.
"I do remain confident though that the strong, lessee and lessor alike, will weather the storm."

Stephen Lahti, President
Affiliated Investment Group, Inc.
"The Flexible Funding Source"
201 S. Lakeline Blvd., Suite 104
Cedar Park, TX 78613
512-336-7335, fax: 512-336-7336
"Over the past year or so, we have seen business go from, 'We want it, get it.' to "'f we really need it, get it.' to 'If it is going to break down, go ahead and get it.' and now, 'What do you mean, it cannot be fixed? I guess we are going to have to go ahead and get it.'
"We still get some so called normal apps and we get plenty of junk. Things are slower and I think they will remain so until next spring."
David M. Rothenberg
Lease One Systems
7305 Manchester, Suite C-1
St. Louis, MO 63143-3109
Tel. 314-645-4440
Fax 314-645-2663
david@lease-one.com
www.lease-one.com
"Commerce National Bank's (CNB) leasing department is pretty new, but as I've been around forever and based on my own previous experience, I don't think that the leasing business, especially small ticket leasing, ever slows down that much. On the other hand, as a community bank, we are looking for quality and not looking to do hundreds of millions of dollars a year in new financings. I do see the overall approval process slowing as every lender is aware of many industry issues and will choose to either pass on, or look closer at, certain industries and certain single use collateral, that have or may be subject to extraordinary problems. We continue to see many "story" credits, and transactions where we may require additional financial information, more understanding of a business and reputation of the vendors, and more time to reach an informed decision. As a funder we always want to be selective when accepting the best business we can and hopefully only from experienced, ethical Lessors and Brokers, who know how to package and present transactions right, without much hand holding, and who aren't strictly focused on the lowest discount rate or maximum number of points that can be jammed into every deal.

"It's old news that many Lessors are losing existing lending relationships and reductions in their lines of credit as their banks have ended lending to the leasing community, because of problems in other lending areas of the bank or perhaps were sold off to a bigger bank that doesn't like or understand the leasing business. On the flip side, more and more smaller community banks, like CNB, have or may start up leasing departments. They don't have any serious problem issues and are good candidates for the right Lessors.

"It is my opinion that in the final quarter we will continue to see a lot of "rocks" in the road. There will be plenty of "Application only", transactions but they may be harder to place and pricing may increase substantially as lenders continue to see increasing collection costs, repossessions and charge offs."
Bob Robichaud, CLP
Vice President Leasing Relations
Commerce National Bank
279 E. Orangethorpe Ave.
Fullerton, CA 92832
Tel: 714-882-7648
Cell: 714-290-8112
Fax: 714-882-7649
"Business for many of our clients is a mixed bag right now. Small ticket vendor has been holding up pretty well, for those that have funding. Rates are higher but so are spreads. Credit is tighter, but app flow is pretty good, and many are taking advantage of larger players that have either consolidated or left certain markets. Certain niche players doing well, certain niche players markets are being adversely effected by the economic slow down...rolling stock, automotive related markets...anything related to the fuel business diesel, or gas...or related to vehicle or truck aftermarket and equipment financed to dealerships. I've heard that B paper funders are doing well in new originations the last few months. There is weakness in almost everyone's back-end, as delinquencies are up, and many are spending allot of energy on collections activities and work outs.

"Middle market players are continuing to see a competitive market and although rates are up and spreads are better, there is still a liquidity issues in most of these markets which are dominated by bank lessors. I guess it makes sense since banks themselves are having liquidity issues and there lessor subs are larger users of money. Some are growing but not as fast as they could if there were more cash available.

"'Crystal Ball', October - December.....Market stays tough, but good well managed companies will survive this and when the market turns, and it will...probably late next year (2009) they will be in a very strong position. I actually think that this is an excellent time to be an independent equipment finance company...and I'm guessing that through this fall out we will see more good solid seasoned "players" from years past...people who understand this business well and how to grow business through valued added services...come back into the market...and be very successful again. Cream always rises to the top.

"I'm very optimistic about the market long-term, because equipment financing plays such an important role in our economy, and I don't see that changing. "

Best regards,

Randy

Randy Haug/ Sr. Vice President
LeaseTeam, Inc.
4139 S 143rd Circle
Omaha, NE 68137
402-493-3445 x1125
402-493-3433
randy@leaseteam.com
Innovative Solutions, Extraordinary Results!
"Since we are in the midst of a financial tsunami I don't think we have the history to hazard a guess. The upward and onward thinking of many in the financial sector has taken us to the top mountain only to find that the other side of the peak is a cliff. Many are free falling without any kind of a parachute and unable to think clearly about the sudden stop awaiting them. At this point maybe we should consider a new leasing company, USA, Inc. Admittedly frivolous thinking but perhaps only as frivolous as the thinking of financial powerhouses that suddenly have gone belly up. My feeling is things will be the same in the last quarter as now, companies being drawn and quartered and wondering how they got there in the first place, so fast did it occur."
Jerry Bernardy
Jerry L. Bernardy
Commonwealth Capital
Arizona: 11119 E. Mission Lane, Scottsdale 85259
480-451-4583 Fax 480-451-4586 888-453-8386
Massachusetts: 27 Norwood Avenue, #5, Manchester by the Sea 01944
978-526-9160 Fax 978-526-9161 888-453-8386
Jerry @CommonwealthCap.com or jbernardy2@earthlink.net
"Agility is seeing more quality opportunities than ever since we launched the business in 2004. Since our money is fairly expensive funding structured for early stage wireless companies, this is a good indication that there just aren't many alternatives available to this industry. We are being more cautious than ever in our underwriting and trying to be sure that we use our available funds to back the best companies in the market.

"More than ever, liquidity is, of course, the crucial element. We are constantly working to build our investor and lender base and I do not see this changing any time soon. I think this environment will be with us through the 4th quarter and well into 2009. The positive aspect of it is that there is a lot of opportunity for leasing companies that can still raise money, that serve their customer base well, and that can be nimble."

Best regards,

Hal Hayden
Agility Ventures LLC
(928) 541-0771
www.AgilityVentures.com
"Hiring slowed down just a little this summer, although we were working retained (engaged, exclusive, priority) searches. The last 30 days have picked up considerably!
"We found a new EVP of Credit for Pawnee (watch for an announcement soon) and we are being asked to find good credit/ funding/ syndication (sell side) talent. It seems that good credit people are in high demand right now. We are also getting bigger projects overseas
(middle east and eastern Europe)."
Fred St Laurent
CEO and President
SFBI Recruiters, Inc. DBA MRI Big Creek
Phone: 678.455.5700 ext 214
Fax: 678.623.8283
Email Fred@mribigcreek.com
"Impacting Companies one person at a time."
Website: http://www./mribigcreek.com
(Leasing News will print more "Heard on the Street" in its news edition. Editor)
--------------------------------------------------------------

Hurricane Ike—Up-date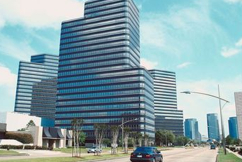 The Dallas Morning News writes that Beaumont, Houston evacuees are now returning home, and power has been restored to 35% of homes and businesses in the area. Most telephone lines are up and cellular sites are up and running.
The rain and wind has been widespread, and the recovery out of the newspapers due to other news. It seems parts of Ohio were as affected as Houston. This report in from Dick Lightner, Dublin, Ohio, the Ohio Vehicle Leasing Association:
"I and The OVLA have been without power, telephone, cable, and internet for 8 days as a result of the severe winds (reportedly winds were clocked at 75 mph in Greater Columbus) that went through Ohio Sunday, Sept. 14, afternoon as a result of Hurricane Ike.
"So if you attempted to phone, email, etc., me or The OVLA and were unsuccessful,
you now know why.
"AEP restored our power at 3:15 p.m. today, Sept. 22.
"At the high, some 500,000 people and business were without power."
Dick Lightner
Executive Vice President
The Ohio Vehicle Leasing Association
1.800.369.5633 ovla@uautolease.com
5959 Dartshire Blvd., Dublin Ohio 43016
--------------------------------------------------------------

Classified Ads---Help Wanted
Credit Professional
Credit Professional
Long Beach, California
Ground floor opportunity to join new and emerging powerhouse in the equipment finance and leasing industry; to play an integral role in our growth!
To learn more, click here.
We are an asset-based finance company specializing in business equipment leases ranging from $500 to $5,000,000.

Vendor Sales Specialists

About the company: Located on the water in
beautiful Newport Beach, California.The environment is positive.

Growing vendor based equipment leasing company
Learn our value proposition
2 Years Sales or Related Exp.
College Degree Preferred
You will work with people
that you can trust and respect
Click here to learn more


--------------------------------------------------------------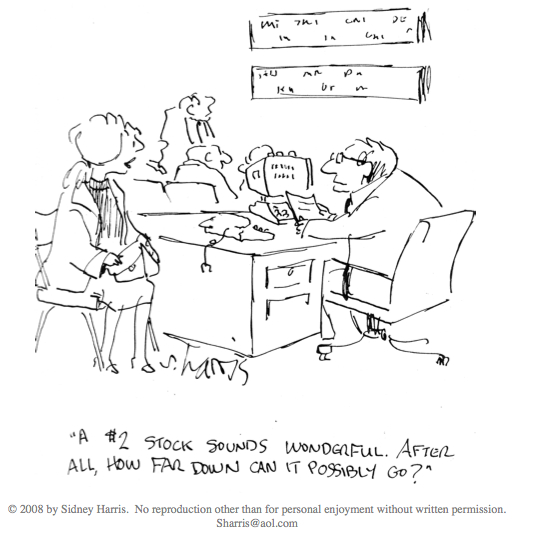 --------------------------------------------------------------

Top Stories --September 15--19
Here are the top ten stories most "opened" by readers last week:
(1) Hurricane Ike hits Leasing businesses
http://www.leasingnews.org/archives/September%202008/09-17-08.htm#ike
(2) Kit Menkin Heard it on the Grapevine
http://www.leasingnews.org/archives/September%202008/09-17-08.htm#heard
(3) Merrill-Lynch sold to BofA
http://www.nytimes.com/2008/09/15/business/15lehman.html?_r=2&hp=&adxnnl=1&oref
=slogin&adxnnlx=1221930350-/n/bmWpDlCqF+mzXjQRT1Q
(4) Lehman Bros.: Friend or Foe of Leasing?
http://www.leasingnews.org/archives/September%202008/09-17-08.htm#bros
(5) NorVergence Leases back in the News
http://www.leasingnews.org/archives/September%202008/09-19-08.htm#norv
(6) International Lease Finance Corp for sale?
http://www.washingtonpost.com/wp-dyn/content/article/2008/09/14/
AR2008091401942.html
(7) Is Leasing Securitization Dead or Alive?
by Paul Weiss
http://www.leasingnews.org/archives/September%202008/09-19-08.htm#doa
(8) Tighter Credit Transforming the Economy
http://www.nytimes.com/2008/09/19/business/economy/19econ.html?_r=
1&ref=business&oref=slogin
(tie)
(9)Purchase of Merrill Fulfills Quest for a Bank
http://www.nytimes.com/2008/09/15/business/15bofa.html?_r=1&ref=business&oref=slogin
(tie)
(9) Udvar-Hazy Richest person in Leasing Biz
http://www.leasingnews.org/archives/September%202008/09-17-08.htm#udvar
(10) Leasing 102 by Mr. Terry Winders, CLP
"Lease Folders"
http://www.leasingnews.org/archives/September%202008/09-15-08.htm#102
--------------------------------------------------------------

UAEL promotes Merger with EAEL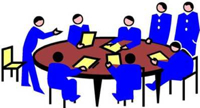 Here is an e-mail to United Association of Equipment Leasing members from
its president Paul R. Knowlton, CLP:
"I am pleased to present the attached Recommendation of UAEL – EAEL Merger for your review and consideration. Voting on the proposal will begin at our 2008 Fall Conference and Exposition in Denver. There will be a special session on Saturday the 27th by our task force members to present the proposal and answer any questions. For those of you unable to attend the Denver conference, ballots will be emailed shortly and voting will continue electronically until Friday October 10, 2008.
"This proposal is the result of the hard work of many people, but we owe many thanks to our UAEL task force members: Brian Bjella – Grandview Financial and Steve Crane – Bank of the West. Particular thanks to our task force leader Brent Hall, who spent many of his hours volunteering for this effort…"
The email encloses a formal proposal, basically stating, "Given the similar market positions of the UAEL and EAEL, both organizations stand to reap significant benefits from joining forces to better serve the small to mid-sized lessor and sophisticated broker niche."
Broker-Lessors membership fees go down for employees under three, except for funders, where the under $50MM is $500 less than present UAEL, but creates a over $50MM at $2,995, up $1,000. Service providers go up $200 for under six and $1500 for over six.
The new name will be National Equipment Finance Association (NEFA).
Management will be merged with no changes with an office in Manhattan, NY, and La Quinta, California. A slate of 2009 directors is included in the proposal:
EAEL-UAEL Proposal: http://leasingnews.org/PDF/UAEL_EAEL_Merger.pdf
----------------------------------------------------------------

Leasing 102
by Mr. Terry Winders, CLP
"Early Buy Out Options"
There is a new interest in Early Buy Out options (EBO) because some customers who cannot use the benefits from the economic stimulus package need to lease the equipment so the leasing company will utilize the tax benefits and give them reduced lease rates. However they do not want to give up the right to retain use of the equipment long range and are fearful of end of the lease options and therefore ask for an EBO. Usually about the 48th month of a 60 month lease and they sometimes request it be offered three or four times.
To begin with, this is a federal income tax problem because to qualify as a "true lease" and pass the benefits on to the Lessee the Lessor must prove it was his "intent" to provide a lease and not a loan. Any early purchase options challenges this requirement. Therefore it must follow that any EBO must be for the fair market value. The question remains how do you compute the fair market value at an early stage and what tax rules must the Lessor follow?
The internal revenue service feels that an EBO can be no more or less attractive than completing the lease and choosing to purchase the asset at that time at its then fair market value (FMV). Inasmuch that the EBO is computed at the start of the lease the FMV at lease termination must be determined and proof of that procedure with results placed in your lease folder for review upon audit.
Next it would seem appropriate that after the lessee selects the point in time for the EBO that its FMV at that point in time be computed however the statement of "being no less attractive that continuing the lease" appears to rule out any requirement to do that.
Once the lease payments have been computed the correct procedure to figure an EBO amount is to determine how many rent payments will remain after the EBO and discount them at the stream rate to the point of the EBO. Then take the computed FMV at lease termination and discount it by the number of months remaining in the lease after the EBO time frame at the Lessor's implicit rate ( value of the rent and residual). Then add the two discounts together to get the EBO amount. This amount appears to be the discounted value of completing the lease therefore neutral in the eyes of the IRS.
One note of clarification! The stipulated loss value or termination value does not usually deal with the fair value of the equipment at lease termination it usually only contains the residual value to make the Lessor "whole" in the case of equipment destruction or loss. Some Lessor's believe that by adding one or two payments to the stipulated loss value they can create an EBO amount. This procedure will not stand the test of an IRS audit. You must always remember the basic premise that the Lessor has the burden of proof and has to prove "intent" and any advantages provided to the Lessee will destroy that intent.
Any EBO's offered in a lease like a "money over money" transaction that fails the tax and legal rules for any number of reasons can offer EBO's by just computing a discount of the remaining payments plus any small residual booked. This happens on many leases with tax exempt customers such as 501C's. I have not seen it on Municipals but there is no reason not to offer it.
Mr. Terry Winders, CLP, has been a teacher, consultant, expert witness for the leasing industry for thirty years and can be reached at leaseconsulting@msn.com or 502-327-8666.
He invites your questions and queries.
Previous #102 Columns:
http://www.leasingnews.org/Conscious-Top%20Stories/Leasing_102/Index.htm
(This ad is a "trade" for the writing of this column. Opinions
contained in the column are those of Mr. Terry Winders, CLP)
--------------------------------------------------------------

Black Friday—1873
In last Friday's "This Day in American History" it was the anniversary of "Black Friday."
I didn't editorially want to print it as I had no idea where the stock market was going to go. There have been many bank dire failures throughout history, and the stock market has also had its share. The 1873 began the worst depression the United States has ever had, worse than 1929 and others
that occurred in the early 1800's.
1873 -Black Friday: Jay Cooke & Co fails, causing a securities panic
http://www.buyandhold.com/bh/en/education/history/2000/jay_cooke3.html
(It is said that JP Morgan pulled the country out from bankruptcy by guaranteeing loans from European banks, but I am getting ahead of this terrible day in history as perhaps the worst depression the country has ever seen followed this collapse of the stock market. ).
http://www.publicbookshelf.com/public_html/The_Great_Republic_By_the_Master_
Historians_Vol_III/panicof1_hd.html
(This is a free "ad" for our good friends the Bateman's,
proprietors of Thunder Mountain Kona coffee)
---------------------------------------------------------------
### Press Release ###########################

OTS Closes Ameribank and Appoints FDIC Receiver
Washington, D.C. — The Office of Thrift Supervision (OTS)
Friday closed the $104 million Ameribank of Northfork, West Virginia, and appointed the Federal Deposit Insurance Corporation (FDIC) as receiver.
Ameribank's troubles stemmed from excessive growth in construction rehabilitation loans, which provided financing for the rehabilitation of distressed properties, predominantly in low- to moderate-income housing markets.
The quarter ending June 30, 2008, marked the fourth consecutive quarter of net losses and capital erosion for Ameribank. The OTS determined that Ameribank was "Critically Undercapitalized" and the institution was unable to develop a viable plan to restore capital to adequate levels.
In May 2007, OTS issued a Supervisory Directive enforcement letter and began a continuous on-site presence at the institution. The enforcement letter restricted the bank's rehabilitation lending activities and identified Ameribank as a troubled institution. In October 2007, OTS issued a Cease and Desist Order, a formal enforcement action, because Ameribank was not in full compliance with the Supervisory Directive.
Ameribank became an OTS-regulated institution in May 1997 after converting from a state-chartered commercial bank to a federally chartered savings bank. The institution has 63 employees in its home office and seven retail branches in West Virginia and Ohio.
Depositors' accounts at Ameribank are insured by the FDIC's Deposit Insurance Fund up to the statutory limits. Customer questions regarding the institution, including questions about federal deposit insurance coverage, should be directed to the FDIC at 1-877-894-4710 from 8:00 a.m. to 6:00 p.m. (Eastern Daylight Time).
( A unit of Pioneer Community Group Inc., Pioneer Community will assume the deposits associated with Ameribank's West Virginia branches and pay a 2% premium. Citizens Savings, a unit of United Bancorp Inc., will assume the deposits associated with the Ohio branches and pay a 1.14% premium. According to the FDIC, the cost of the transactions to the deposit insurance fund is estimated to be $42 million. The FDIC will retain Ameribank's remaining assets for later disposition. )
Full Press Release of FDIC take-over:
http://files.ots.treas.gov/6800231.PDF )
### Press Release ###########################

Leasing Partners Capital Inc. adds new Albany, New York Operation.
WAYNE, NJ., , Leasing Partners Capital Inc (LPC), a leading equipment and technology leasing company announced the expansion of its operation with a new office location near Albany, New York.
Gerald G. Oestreich will operate the new office for the firm. Gerry is a recognized leader in the equipment leasing business. He is a Charter Member, a Past President and Board Member of the National Association of Equipment Leasing Brokers (NAELB) and is currently serving on the Membership Committee. Gerry founded and operated Adirondack Leasing Associates Ltd for over 20 years before selling it to a bank in western NY. Gerry has served as an Officer and Board Member of several non-profit and civic organizations in the Albany, NY area.
"I'm pleased to have the opportunity to put my many years of equipment financing experience to work for LPC. I have been successful over the past 29 years in the finance business by providing consistent service to my clients. That service allowed me to help a local waste company grow from a one-man, one-truck operation, to a market leader with over 100 trucks operating in the area. The LPC model is a perfect fit for my talents and my clients." says Oestreich.
"I'm extremely pleased to have an individual of Gerry's caliber join the team at Leasing Partners. His background, and relationships in the business, coupled with LPC's outstanding responsiveness, is an unbeatable combination. Leasing Partners Capital Inc. has seen continued strong performance in finance applications and transactions so far in 2008. With key personnel additions like Gerry we expect this performance to continue." Says Duane E. Rouba managing partner at Leasing Partners Capital's Northern New Jersey Headquarters.
About Leasing Partners Capital Inc.
Leasing Partners Capital Inc. is a leading equipment and technology leasing company based in Northern New Jersey. The company operates 21 field offices throughout the United States.
Leasing Partners Capital has been offering financial and operating lease products to businesses and vendors in the Commercial, and Government Market sectors for more than 20 years.
The firm is known as a leader in the vendor leasing program arena as a result of excellent marketing execution, outstanding responsiveness and client service levels.
### Press Release ###########################
--------------------------------------------------------------

News Briefs----
ELFA Bentsen on equipment leasing: "more difficult"
http://www.financialweek.com/apps/pbcs.dll/article?AID=/20080918/REG/809189982/1036
G.E., a Giant of Lending, Is Dragged Down Along With Banks
Michael A. Neal of GE Capital called the unit "very conservative,"
adding that it was "not a Wall Street wannabe."
http://www.nytimes.com/2008/09/22/business/22ge.html?em
Fannie Shuts Door to More Small Lenders
http://www.absnet.net/include/showfreearticle.asp?file=/headlines/1.htm
Bailout not much help for community banks
http://www.ajc.com/business/content/business/stories/2008/09/23/
georgia_banks_bailout.html
What does the Treasury bailout mean for mortgages?
http://www.bankrate.com/brm/news/mtg/bankrate-mortgage-news-b1.asp
WaMu loaned millions to California home flippers convicted in fraud scheme
http://seattletimes.nwsource.com/html/businesstechnology/
2008194436_wamu220.html
Microsoft to buy back $40 billion of stock
http://seattletimes.nwsource.com/html/businesstechnology/
2008195216_webmsft22.html
Lehman employees go to work for new owners
http://www.signonsandiego.com/news/business/20080922-1352-lehman
brothers-bankruptcy.html
Global airline industry to lose more then USD5bn
http://www.4hoteliers.com/4hots_nshw.php?mwi=4984
Airplane-leasing company borrows $6.5B
http://seattletimes.nwsource.com/html/businesstechnology/2008191498_bizbriefs20.html
ILFC's Udvar-Hazy, godfather of plane market
http://www.reuters.com/article/bondsNews/idUSN1939170720080919
---------------------------------------------------------------


You May have Missed---
Paul Simon---Yankee Stadium
http://www.nytimes.com/2008/09/21/sports/baseball/21simon.html?_r=1&oref=slogin
----------------------------------------------------------------


"Gimme that Wine"
Winemaking in Washington State
http://www.telegraph.co.uk/wine/main.jhtml?xml=/wine/2008/09/19/wine-pacific119.xml
Manhattan City Winery
http://www.forbes.com/wineandfood/2008/09/19/wine-custom-grapes-forbes
life-cx_ea_0919wine.html
Vintage 2008: Weather, lower yields put squeeze on No. Ca. wine grape growers
http://www.sfgate.com/cgi-bin/article.cgi?f=/c/a/2008/09/18/WI8Q12T407.DTL
"Bottleshock" brings more attention to Napa County Winegrowers
http://www.marketwatch.com/news/story/indie-film-hit-bottle-shock/story.aspx?guid=
%7B1A9BEAA6-7325-40E4-9DA0-F1A8BD4AB5CB%7D&dist=hppr
Wine Prices by vintage
http://www.winezap.com
http://www.wine-searcher.com/
US/International Wine Events
http://www.localwineevents.com/
Winery Atlas
http://www.carterhouse.com/atlas
Leasing News Wine & Spirits Page
http://two.leasingnews.org/Recommendations/wnensprts.htm
The London International Vintners Exchange (Liv-ex) is an electronic exchange for fine wine.
http://www.liv-ex.com/
----------------------------------------------------------------

Today's Top Event in History
1815---The Great September Gale moved through New England on a path similar but just east of the Great 1938 Hurricane. The storm made landfall on Long Island and again at Old Saybrook, CT. Extensive structural damage was done. Providence, RI was flooded and 6 people were killed. This hurricane is rivaled only by the 1938 hurricane in New England History, which also brought economic disaster to the region
and much of the NorthEast.
[headlines]
----------------------------------------------------------------

This Day in American History
1595- Spain launched an intensive missionary campaign in the American Southeast. During the next two years, about 1,500 American Indians were converted to the Catholic faith.
1779-John Paul Jones, commanding the "Bonhomme Richard," defeated and captured the "Serapis," a British man-of-war commanded by Capt. Richard Pearson. It was during the engagement that Jones, when asked if he had struck his colors, (surrendered), replied," I have not yet begun to fight." After three hours of brutal fighting, Pearson surrendered to Jones. The Americans transferred the Serapis from their own ship, which sank a day later.
1780 - British spy John Andre was captured along with papers revealing Benedict Arnold's plot to surrender West Point to the British.
1800- Birthday of William Homes McGuffy, American educator and author of the famous, "McGuffey Readers," born at Washington County, PA. died at Charlottesville, VA. May 4, 1873.
1806- Lewis & Clark return to St Louis from the Pacific Northwest
1815---The Great September Gale moved through New England on a path similar but just east of the Great 1938 Hurricane. The storm made landfall on Long Island and again at Old Saybrook, CT. Extensive structural damage was done. Providence, RI was flooded and 6 people were killed. This hurricane is rivaled only by the 1938 hurricane in New England History.
1838- Birthday of Victoria Chaflin Woodhull, American feminist, reformer and first female candidate for the presidency of the US. Born at Homer, OH. She died at Norton Park, Bremmons, Worcestshire, England, June 10,1927.
1845- the Knickerbocker Club of New York was officially organized by Alexander Joy Cartwright, the man who laid out the diamond-shaped baseball field and gave the game its modern form. Duncan F. Curry was the club's first president. the club played its first game in June, 1846, losing 23-1. A previous team that played an earlier form of baseball was the Olympic Club of Philadelphia, PA, which played "cat ball", also known as town ball, from July 4, 1833, to the year 1860, when they changed to standard baseball. Town ball, a game similar to the British game of rounders, was the immediate forerunner of regular baseball in the United States.
1846-Discovery of the planet Neptune, 2,796,700,000 miles from the sun (about 30 times as far from the sun as Earth). Eight planets from the sun. Neptune takes 165.8 years to revolve around the sun. Diameter is about 31,000 miles compared to earth at 7,927 miles. Discovered by German astronomer Johann Galle.
1862- Lincoln's Emancipation is published in Northern Newspapers. He issued the day before to take effect on January 1, 1863. It declared that "all persons held as Slaves" in all the Confederate states, excepting a number of counties under federal control, were considered "forever free." It also enjoined members of the federal armed forces from returning fugitive slaves to their owners. The Emancipation Proclamation in its final form was signed on January 1, 1863.
1863-Birthday of Mary Church Terrell--educator, political activist, and first president of the National Association of Colored Women , born Memphis , Tennessee.
http://memory.loc.gov/ammem/today/sep23.html
1870-Birthday of John Lomax, American folk-song collector and founder of the American Folklore Society at the Library of Congress
1879- Richard S. Rhodes of River Park, IL, received a patent for the Audiphone, a hearing aid other than ear trumpets. It was a fanlike device held against the teeth.
1901-Birthday of piano player Albert Ammons, Chicago, IL
1908- In the decisive game between the Chicago Cubs and the New York Giants, the National League pennant race erupted in controversy during the bottom of the ninth with the score tied 1—1, at the Polo Grounds, New York, NY. New York was at bat with two men on. The batter hit safely to center field, scoring the winning run. Chicago claimed that the runner on first, Fred Merkle, seeing the winning run scored, headed toward the dugout without advancing to second base, thus invalidating the play. The Chicago second baseman, Johnny Evers, attempted to get the ball and tag Merkle out, but was prevented by the fans streaming onto the field. Days later Harry C. Pulliam, head of the National Commission of Organized Baseball], decided to call the game a tie. The teams were forced to play a post-season playoff game. which the Cubs won 4—2. Fans invented the terms "boner" and "bonehead" in reference to the play and it has gone down in baseball history as "Merkle's Boner."
1926-Birthday of Tenor Saxophone player John Coltrane
1928-Birthday of Tenor-composer Frank Foster, born Cincinnati, Ohio, with Basie, wrong "Shiny Stockings," "Blues Backstage."
1930-Birthday of singer/piano player Ray Charles (Robinson), Albany, GA: died June 10, 2004.
http://www.history-of-rock.com/ray_charles.htm
1935-Birthday of jazz piano/organ player Les McCann, Lexington, KY.
He was very popular in the late 1950's and early 1960's, and my friends and I saw him often in jazz clubs in Hollywood. My trumpet friend Warren Luening could listen once and play his music with solo's on the piano the next day. I remember it added to our enthusiasm to go see him and Mose Allison more often.
http://www.lesmccann-officialwebsite.com/biography.html
1939-Jan Savitt records "720 in the Books" (Decca 2771).
1942---SLATON, JAMES D. Medal of Honor
Rank and organization: Corporal, U.S. Army, 157th Infantry, 45th Infantry Division. Place and date: Near Oliveto, Italy, 23 September 1943. Entered service at: Gulfport, Miss. Born: 2 April 1912, Laurel, Miss G.O. No.: 44, 30 May 1944. Citation: For conspicuous gallantry and intrepidity at the risk of life above and beyond the call of duty in action with the enemy in the vicinity of Oliveto, Italy, on 23 September 1943. Cpl. Slaton was lead scout of an infantry squad which had been committed to a flank to knock out enemy resistance which had succeeded in pinning 2 attacking platoons to the ground. Working ahead of his squad, Cpl. Slaton crept upon an enemy machinegun nest and, assaulting it with his bayonet, succeeded in killing the gunner. When his bayonet stuck, he detached it from the rifle and killed another gunner with rifle fire. At that time he was fired upon by a machinegun to his immediate left. Cpl. Slaton then moved over open ground under constant fire to within throwing distance, and on his second try scored a direct hit on the second enemy machinegun nest, killing 2 enemy gunners. At that time a third machinegun fired on him 100 yards to his front, and Cpl. Slaton killed both of these enemy gunners with rifle fire. As a result of Cpl. Slaton's heroic action in immobilizing 3 enemy machinegun nests with bayonet, grenade, and rifle fire, the 2 rifle platoons which were receiving heavy casualties from enemy fire were enabled to withdraw to covered positions and again take the initiative. Cpl. Slaton withdrew under mortar fire on order of his platoon leader at dusk that evening. The heroic actions of Cpl. Slaton were far above and beyond the call of duty and are worthy of emulation.
1943-Brithday of singer Julio Iglesias, born Madrid, Spain, Spanish professional soccer goalie
1943-Birthday of Martin Edward "Marty" Schottenheimer, football coach and former player, born Canonsburg, PA.
1946-Al Couture recorded the quickest knockout in boxing history, flooring Ralph Walton with only half a second gone in the first round. Couture threw the knockout punch while Walton was still sitting in his corner adjusting his mouthpiece.
1949—Top Hits
You're Breaking My Heart - Vic Damone
Let's Take an Old Fashioned Walk - Perry Como
Someday - Vaughn Monroe
Slipping Around - Ernest Tubb
1949-Brithday of singer/songwriter Bruce Springsteen, Freehold, NJ. ('The Boss': singer: group: E-Street Band: Born in the U.S.A., Born to Run, Hungry Heart, Dancing in the Dark, Cover Me, I'm on Fire, Glory Days, My Hometown, War; songwriter: Blinded by the Light [Manfred Mann's Earth Band], Fire [The Pointer Sisters]; inducted into the Rock and Roll Hall of Fame [3-15-99])
1952 - Rocky Marciano became the world heavyweight boxing champion by knocking out Jersey Joe Walcott in the 13th round in Philadelphia PA. It was Rocky's 43rd consecutive victory. He is the only heavyweight boxing champ to go undefeated, with a pro record of 49 bouts and 49 victories, including 43 by knockout.
1952 - Pay Television for sporting events began with the Marciano-Walcott fight, coast to coast, in 49 theatres in 31 cities.
1952-The first use of television in a national campaign, when vice-president and presidential candidate Richard M. Nixon gave his famous "Checkers Speech." Nixon was found "clean as a hound's tooth" in connection with a private fund for political expenses, and he declared he would never give back the cocker spaniel dog, Checkers, which had been a gift to his daughters. Other dogs prominent in American politics: Abraham Lincoln's dog, Fido; Franklin 0. Roosevelt's much-traveled terrier, Fala; Harry S. Truman's dogs, Mike and Feller; Dwight D. Eisenhower's dog, Heidi; Lyndon Johnson's beagles, Him and Her; Ronald Reagan's dogs, Lucky and Rex; and George Bush's dog, Millie.
1955-The firsts World heavyweight boxing champion to retire undefeated was Rocky Marciano, who won all his 49 professional bouts, notably the heavyweight championship in Philadelphia, PA. Marciano retired following the sixth defense of his heavyweight title, in which he knocked out Archie Moore at Yankee Stadium on September 21, 1955.
1957- Nine black students at Little Rock Central High School in Arkansas are forced to withdraw because a white mob had formed outside. The following day racial violence in Little Rock prompted Pres. Eisenhower to send a force of some 1000 U.S. Army paratroopers to enforce the desegregation of Central High School. The president said that violence had caused the removal of nine black stduents in the newly integrated school. The students eventually entered the guarded school on September 25.
1957—Top Hits
Tammy - Debbie Reynolds
Diana - Paul Anka
Mr. Lee - The Bobbettes
My Shoes Keep Walking Back to You - Ray Price
1957--Buddy Holly and The Crickets scored their only number one hit with their first Billboard chart maker, "That'll Be the Day", issued today. Holly would later reach the Top Ten with "Peggy Sue" and "Oh, Boy!" and crack the Top 20 with "Maybe Baby" and "It Doesn't Matter Anymore".
1962- Maury Wills of the Los Angeles Dodgers stole his 96 th and 97 th bases of the season to tie and then break Ty Cobb's record for most stolen bases in a season, set in 1915. Wills finished the year with 104 stolen bases and won the National Leagues Most Valuable Player award.
1962- "The Jetsons" premiered on television. " Meet George Jetson, His boy Elroy, Daughter Judy, Jane his wife..." These words introduced us to the Jetson, a cartoon family living in the twenty-first century, The Flintstones of the Space Age. We followed the exploits of George and his family, as well as his work relationship with his greedy, ruthless boss Cosmo Spacely. and who can forget Astro, the family dog. New episodes were created in 1985, which also introduced a new pet ,Orbity.
1965—Top Hits
Help! - The Beatles
Eve of Destruction - Barry McGuire
You Were on My Mind - We Five
Is It Really Over? - Jim Reeves
1967 - The Box Tops from Memphis hit #1 with "The Letter". Though the song was #1 for four weeks and remained on the charts for 13 weeks. The Box Tops reorganized right after that first hit and never made it to #1 again.
1967--The song "To Sir with Love" by Lulu, from the film of the same name, entered the Billboard Hot 100, where it eventually reached #1.
1970-The first New York City Marathon was held. Queens fireman Gary Muhrcke won the race, which consisted of four laps around Central Park. The course was later changed to run from Staten Island to Central Park.
1972- It was announced that for the first time in U.S. history, the birth rate dropped to 2.1 children per family.
1972- "Baby Don't Get Hooked on Me" by Mac Davis topped the charts and stayed there for 3 weeks.
1973—Top Hits
Let's Get It On - Marvin Gaye
We're an American Band - Grand Funk
Loves Me like a Rock - Paul Simon
You've Never Been This Far Before - Conway Twitty
1975-Hurricane Eloise made landfall between Fort Walton Beach and Panama City, FL with sustained winds of 125 mph and a peak gust of 155 mph. This was the first direct hit by a storm in that area this century. Tides were 12 to 16 feet above normal. A total of 21 people were killed and damages mounted to $490 million. The remains of Hurricane Eloise merged with a stationary front over New York, Pennsylvania and Maryland producing major flooding.
1976-The first presidential election debate between an incumbent president a challenger to be television as three networks pooled their efforts to telecast a debate between President Gerald Rudolph Ford, a Republican, and Jimmy Carter, the Democratic candidate, at the Walnut Street Theatre, Philadelphia, PA. The debate, limed to domestic issues, was sponsored by the League of Women Voters. TA second debate took place on October 6,1976, from the Palace of Fine Arts Theatre, San Francisco, CA. A third from the stage of Phi Beta Kappa Hal on the campus of the College of William and Marry, Williamsburg, VA. Each confrontation was 90 minutes long.
1981—Top Hits Today:
Endless Love - Diana Ross & Lionel Richie
Queen of Hearts - Juice Newton
Stop Draggin' My Heart Around - Stevie Nicks with Tom Petty & The Heartbreakers
You Don't Know Me - Mickey Gilley
1983-he earliest report of measurable snow at Snowshoe, WV.
1984-San Francisco SF 49er Joe Montana misses his 1st start in 49 games
1986 - NBC-TV won the ratings race for the 52-week season (1985-1986). "The Cosby Show" and "Family Ties" rated #1 and #2 respectively that year. NBC repeated the feat the following year and "The Cosby Show" remained number one through the 1989-1990 season.
1988- Jose Canseco of the Oakland A''s became the first player ever to hit 40 home runs and steal 40 bases in the same season. In a game against the Milwaukee Brewers, he hit his 41 st homer of the season an stole tow bases., Nos 39 and 40. The A's won, 9-8, in 14 innings.
1989- "Girl I'm Gonna Miss You" by Milli Vanilli topped the charts and stayed there for 2 weeks.
1989—Top Hits
Girl I'm Gonna Miss You - Milli Vanilli
Heaven - Warrant
If I Could Turn Back Time - Cher
Above and Beyond - Rodney Crowell
1990- PBS begins an 11 hour miniseries on The Civil War.
1992-20-year-old Manon Rheaume became the first woman to play in an NHL game when the Tampa Bay Lightning took on the St. Louis Blues in an exhibition. Rheaume led the Lightning onto the ice, made seven saves in one period of action and left with the game tied, 2-2.
1996-Montreal Expos outfielder Moises Alou flied out to right field against the Atlanta Braves to make the final out in the final regular season game ever played at Atlanta-Fulton County Stadium. The Braves won,3-1. Alou's out completed an unusual family coincidence. In the first game played at the same park on April 12, 1966, Moise's uncle Matty Alou, was the first batter for the visiting Pittsburgh Pirates. His father, Felipe Alou, was the Brave's first batter. Pittsburgh won that game, 3-2, in 13 innings.
2001 Hitting his 66th round tripper of rookie Jason Middlebrow, Barry Bonds ties Sammy Sosa for the second-most home runs in a season. The Giants' left fielder also sets a major league record with 34 road homers passing Babe Ruth (1927) and Mark McGwire (1998) , who both had 32 dingers away from home.
2001 --Hitting #'s 56, 57, and 58 off Astros' rookie Tim Redding, Sammy Sosa sets a major league record with his third three-homer game of the season. Salmon' Sammy also accomplished the feat against August 9 (Rockies) and August 22 (Brewers).
2001--- Alex Rodriguez 48th home run breaks Ernie Banks' major league record for most in a season by a shortstop which 'Mr. Cub' established in 1957. The homer also tied A-Rod with Frank Howard (1969 as a Senator) for the franchise record for home runs in a season.
2001-- By saving New York's 5-4, 10-inning win over the Orioles at Cepeda Yards, Yankee closer Marino Rivera establishes a franchise single-season record with his 47th save. The previous record was held by Dave Righetti who has 46 saves in 1986.
2002-- In the last public event in 32-year old Cinergy Field, over 40,000 fans attend a softball game featuring Reds greats of the 'Big Red Machine' against an all-star team of players made up from the same era. Because the game is not affiliated with major league baseball, Pete Rose is allowed to play and he receives a tremendous ovation from the Cincinnati fans.
--------------------------------------------------------------

Baseball Poem

Mr. & Mrs. America
by Wayne Lander
You meet with customary pleasantries,
an eccentric woman in a white hat,
our boyish adulation. Images deep
in the caves of the heart. She wants to play
Dostoyeysky, and in the end, she does.
You have a different idea of "play."
People dream of homes they never find, or want.
Nomads in Mind-whipped tents are always
looking for an oasis, a cool night.
Mirages rise as frequently as suns.
We promise never to confuse something
for what it is not, in disbelief, and
always do. In all, nothing fits as well
as ink-smeared certificates. Photos give
the weakest details of life and marriage,
fade like old clippings from The Sunday Times.
But this is America, where people change
their names, recast themselves. Mr. & Mrs.
America live in the .SportingNews,
imitations recounting the endless
games, with always yet another inning
left to play. When the score is finalized
the chatter in throwing the ball around
the horn becomes gossip. This after all
is a silent game, the inside dying,
a bit at a time, lived in the presence
of a perfect, infallible pastime.
from:
"A Season of Long Taters"
Baseball Poems
by
Wayne Lander
Plublished by Snark Publishing
637 W. Hwy 50 #119
O'Fallon, Illinois, USA
(Printed with permission of the author)
--------------------------------------------------------------

SuDoku
The object is to insert the numbers in the boxes to satisfy only one condition: each row, column and 3x3 box must contain the digits 1 through 9 exactly once. What could be simpler?
http://leasingnews.org/Soduku/soduko-main.htm
--------------------------------------------------------------

Daily Puzzle
How to play:
http://www.setgame.com/set/puzzle_frame.htm
Refresh for current date:
http://www.setgame.com/set/puzzle_frame.htm
--------------------------------------------------------------


http://www.gasbuddy.com/
http://www.gasbuddy.com/GB_Map_Gas_Prices.aspx
http://www.gasbuddy.com/GB_Mobile_Instructions.aspx
--------------------------------------------------------------

Weather
See USA map, click to specific area, no commercials
--------------------------------------------------------------

Traffic Live---
Real Time Traffic Information
You can save up to 20 different routes and check them out
with one click, or type in a new route to learn the traffic live.
--------------------------------