Credit Professional
Long Beach, California
Ground floor opportunity to join new and emerging powerhouse in the equipment finance and leasing industry; to play an integral role in our growth!
To learn more, click here.
We are an asset-based finance company specializing in business equipment leases ranging from $500 to $5,000,000.

Thursday, September 25, 2008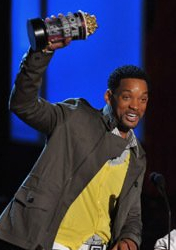 Actor, comedian, movie producer, singer, Willard Christopher "Will" Smith, Jr. born 25 September 1968, Wynnefield, West Philadelphia, Pennsylvania; a rap singer who also made it big in TV with "Fresh Prince of Bel Air" and then with many movie hits, "Men in Black," "Independence Day," "I,Robot," "The Pursuit of Happyness."
http://www.imdb.com/name/nm0000226/
Headlines---
Classified Ads---Senior Management
GE shutting down outside leasing business?
Asset-Based Lenders Report 16.2% Increase
ELFA Survey Reflects "Heard on the Street"
Bentsen on "Money Watch:" Congress Bail Out
How's Leasing Business?
---"Heard on the Street" II
Classified Ads---Help Wanted
Fernando's View by Fernando F. Croce
Two Movies/Three DVD's to See
Dee DiBenedictis Launches Lease Broker Ass't
Former IDS' executives launch Seritus-CoS
Ed Gross awarded ELFA Service Award
Robert Krause Joins The Alta Group
US existing home sales fall 2.2% in August
Rates rise, mortgage applications fall
14 auto dealerships close; 2,700 lose jobs
Could Buffett Negotiate Better Deal for Taxpayers?
News Briefs---
You May have Missed---
UCLA Report CA Job Fallout thru 2009
California Nuts Brief---
Sports Briefs---
"Gimme that Wine"
Today's Top Event in History
This Day in American History
Baseball Poem
SuDoku
Daily Puzzle
GasBuddy
Weather, USA or specific area
Traffic Live----
######## surrounding the article denotes it is a "press release"
------------------------------------------------------------------
Please send Leasing News to a Colleague. Ask them to "bookmark" or join our email list.
------------------------------------------------------------------

Classified Ads---Senior Management
Atlanta, GA
Strong sales and leadership skills; demonstrated with sales training and sales performance. Lead team in both regional and national operations and developed marking programs.
Email: mll1946@comcast.net

Europe
25+ yrs exper. management roles Chase, AT&T Capital, Heller Financial, SFS. Develop biz from "scratch to success". Looking for challenging & pioneering job.
Email: frans@alliedproperty.net
Philadelphia, PA
27 yrs. exp. sales, ops., credit, strategy, P&L mngmet. Most recently created & executed the biz plans for 2 highly successful Bank-owned small ticket leasing subsidiaries.
email: mccarthy2020@comcast.net
Salt Lake City, UT
Exp. in financial documentation, contract negotiations, residual analysis, marketing, credit/collections, contract drafting, and asset remarketing. Position held VP of Remarketing.
dlynn71@gmail.com
For a full listing of all "job wanted" ads, please go to:
http://www.leasingnews.org/Classified/Jwanted/Jwanted.htm
Leasing Recruiters:
http://www.leasingnews.org/Recruits/index.htm
To place a free "job wanted" ad here, please go to:
http://www.leasingnews.org/Classified/Jwanted/Jwanted-post.htm
--------------------------------------------------------------

GE shutting down outside leasing business?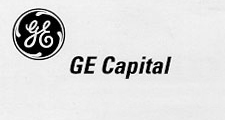 This is perhaps one of the most important stories to come across, sent in by a reader. Unfortunately, Leasing News has been unable to "confirm or deny" its accuracy. None of our sources want to respond "on" or "off the record."
From a reader:
"GE appears to have stopped accepting credits and will not fund future deals for an indefinite period....have you heard anything?

"Team, My senior contact at GE finally got back to me. A few reasons why GE is exiting many finance sectors/customers:

"1. The GE Capital Services / GECC $600 Billion portfolio represents 63% of GE's operating profit. They are directed to trim that portfolio by 10% over the next 3 years.........that's $60 billion of business!

"2. GE issues 8% of the world's commercial paper....$100 billion currently outstanding on 30, 60, 90 day maturities.......that is rolled / extended routinely. The past 2 weeks the normal buyers turned into "redeemers" wanting cash instead of the investment. Hence, vastly reduced liquidity for GE and a significant rise in cost of funds.

"3. Every GECC division has been told no more new deals....-0-.....nata........ for at least several weeks if not months. Will fund existing commitments."
According to an article in the New York Times, "GE Capital Services, as the financial arm is called, holds the rest of the group's top-notch businesses hostage...If there's any lesson that Jeffrey R. Immelt, G.E.'s chief executive, might take away from the credit crisis, it's that GE Capital's financing needs could put the whole company at risk.
"Not that G.E. is in trouble. Though the stock was hammered last week, GE Capital easily managed to finance itself in the commercial paper market. It would, however, have been irresponsible for G.E.'s board not to ask: "What if GE Capital ran into a funding crunch?"
"At midyear, GE Capital had $695 billion of assets. A third of that was financed through short-term borrowing, including $100 billion in commercial paper. If that source shut down, G.E. would need to look elsewhere. In a real pinch, it might have to sell off assets — even industrial ones — at fire-sale prices…
"One solution would be to spin off GE Capital to shareholders, perhaps even as a bank holding company — the corporate structure Goldman Sachs and Morgan Stanley are now embracing. This would be complicated, and an independent GE Capital might need more capital than it has now to maintain its credit rating. But it could gain access to new sources of financing, and G.E.'s other businesses would be positioned to thrive without taint from the financial sector."
New York Times Article
http://www.nytimes.com/2008/09/23/business/23views.html
--------------------------------------------------------------

Asset-Based Lenders Report 16.2 Percent Increase in New Credit Commitments
75 percent of reporting members experience increases in total credit commitments
NEW YORK, -- The Commercial Finance Association (CFA) released its "Quarterly Asset-Based Lending Index, Q2 2008," revealing a dramatic 16.2 percent increase in new credit commitments in the second quarter. Furthermore, 75 percent of reporting asset-based lenders saw an increase in total credit commitments. This, according to the CFA, is yet another example of the crucial role that asset-based lending plays in the global economy, as companies seek to secure financing to sustain and grow their operations.
"Despite the negative headlines about the health of the current credit environment, we expect our members to continue to experience rapid rates of growth," said Andrej Suskavcevic, CEO, Commercial Finance Association. "Asset-based lending represents a uniquely stable and viable source of funding for businesses of all sizes and industries. This stability is even more apparent in tumultuous credit scenarios like our economy is facing today."
The quarterly index comes on the heels of the CFA's "2007 Annual Asset-Based Lending Survey," which revealed an 11 percent increase in total credit commitments, bringing the industry's outstanding loan total to $545 billion.
"In years past, we have alluded to asset-based lending's 'evolution' to a mainstream lending option," said Suskavcevic. "There is no question that it is time to remove the word 'evolution' when we speak about asset-based lending's place in the international commercial finance landscape. With consistent and significant growth -- even in this challenging credit environment -- it is clear that asset-based lenders are a critical part of the lending mainstream."
The Quarterly Asset-Based Lending Index was conducted by R.S. Carmichael & Co, an independent market research firm, to measure business growth, credit commitment, credit line utilization and portfolio performance of the 20 largest CFA members engaged in asset-based lending. The survey was commissioned by the Commercial Finance Association.
About CFA
Founded in 1944, the Commercial Finance Association is the trade group of the asset-based financial services industry, with nearly 300 member organizations throughout the U.S., Canada and around the world. Members include the asset-based lending arms of domestic and foreign commercial banks, small and large independent finance companies, floor plan financing organizations, factoring organizations and financing subsidiaries of major industrial corporations.
--------------------------------------------------------------

ELFA Survey Reflects "Heard on the Street"
The Equipment Leasing and Finance Association (ELFA) Survey reflects the August down turn as experienced by many (but not all) leasing companies in their comments to "How's Leasing Business?—'Heard on the Street" II.
"For nearly a year now, everyone has been watching for signs that the global credit crisis is spreading into the general economy," said William (Bill) Verhelle, ELFA Chairman and CEO of First American Equipment Finance in Fairport, NY, and a participant in the monthly survey.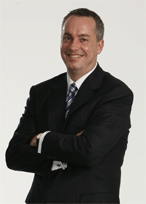 William H. Verhelle
Specific equipment finance segments such as transportation, construction and some areas of the small-ticket market have experienced problems during the past several months. Until August, however, the broader equipment finance industry had yet to see a slowdown, " he said. "This 14.5 percent August decline in equipment lease and loan originations (compared to the same month in 2007) may be the first objective data reflecting a broad capital equipment slowdown in the U.S."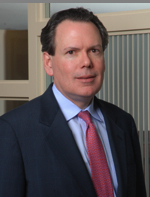 Hon. Kenneth E. Bentsen, Jr.
""We don't know whether [the expected decrease] is due to fewer businesses wanting to invest in capital goods, or if all the lenders are pulling back because they are capital-constrained and they are waiting to see the market stabilize before they put more money out," the Hon. Ken Bentsen, Jr., President of the Equipment Leasing and Finance Association told "Financial Week" in its September 18th edition, as reported in Leasing News.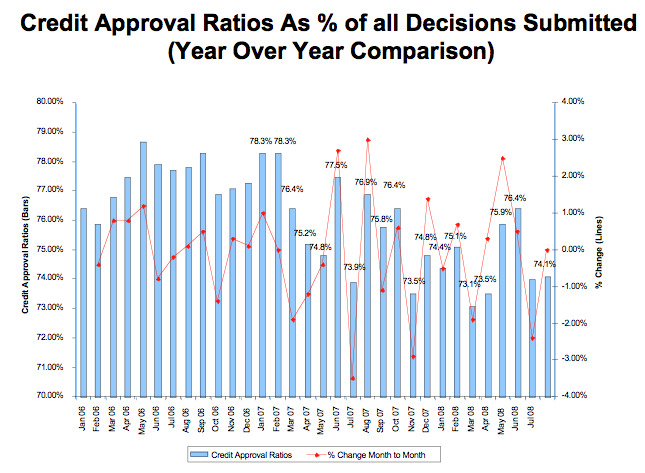 Mr. Bentsen basically told "Financial Week," it will be more difficult for equipment leasing and finance companies to fund the needs of corporate customers and expand business.
"At the very least, this is probably going to compound some of the issues related to the larger financial institutions being capital-constrained and causing them to not expand their lending into our market," he said.
From "Financial Week:"
"Mr. Bentsen said independent equipment finance companies that rely on bank syndications and commercial paper to operate would be most affected by the tightening credit environment. Smaller financial institutions that rely on deposits and insurance companies that are primarily funded through premiums will be less affected by the credit squeeze, he said.
"Mr. Bentsen said that many banks "are awash with cash" but are pulling back on lending because they want to keep their balance sheets as liquid as possible, for fear they will be viewed as overleveraged. As cash hoarding increases, lending rates and Libor rates have gone through the roof this week, he said, a development that could slow the economy's expansion over the long run.
With finance companies being forced to pay higher borrowing rates—or seeing their access to credit cut back—corporate customers looking to finance equipment could be stymied. That's particularly true for blue chip manufacturers, Mr. Bentsen said.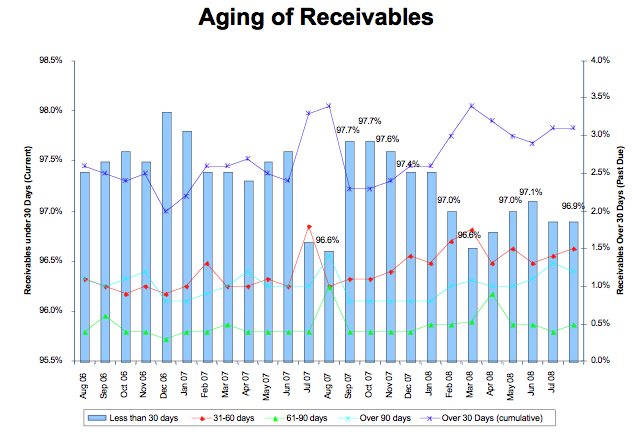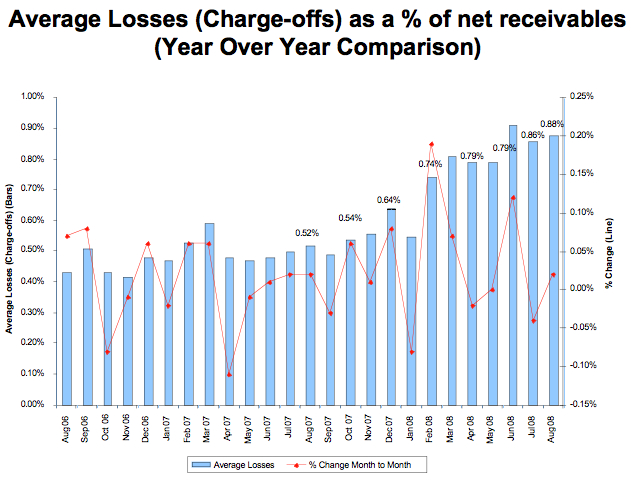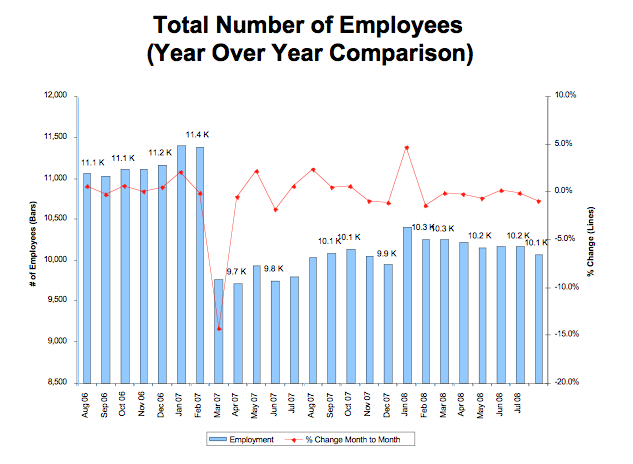 ELFA MLFI-25 Participants
ADP Credit Corporation
Bank of America
Bank of the West
Canon Financial Services
Caterpillar Financial Services Corporation
CIT
Citicapital
De Lage Landen Financial Services
Fifth Third Bank
First American Equipment Finance
GreatAmerica
Hitachi Credit America
HP Financial Services
Irwin Financial
John Deere Credit Corporation
Key Equipment Finance
Marlin Leasing Corporation
National City Commercial Corp.
RBS Asset Finance
Regions Equipment Finance
Siemens Financial Services
US Bancorp
US Express Leasing
Verizon Capital Corp
Volvo Financial Services
Wells Fargo Equipment Finance
ELFA Bentsen on equipment leasing: "more difficult"
http://www.financialweek.com/apps/pbcs.dll/article?AID=/20080918/REG/809189982/1036
--------------------------------------------------------------

Ken Bentsen on "Money Watch" Congress Bail Out

Copy and paste into your media player:
http://www.vmsdigital.com/download/092208/NDC134918_01.wmv
If you have difficulty downloading, you can go to play:
http://www.vmsdigital.com/MyFiles.aspx?Onum=0C8E57F2-E05D-4849-A21D-41FA38278338
--------------------------------------------------------------

How's Leasing Business? ---"Heard on the Street" II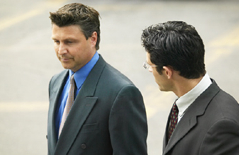 "We see significantly more opportunities now that we did a year ago.
"Our general view of this situation is that the cause is two-fold: 1) the banks have retrenched from all but the very highest quality transactions, thus leaving a larger number of "non-bankable" transactions available for other lessors at acceptable rates, & 2) a number of the other lessors that traditionally financed the "non-bankable" deals have developed some liquidity constraints; thus inhibiting their ability to take full advantage of the available opportunities.
"We do not see the 4th Quarter any different than the current market. Fortunately we were able to secure lines that enable us to take advantage of the current marketplace so our particular view of the balance of the year shows fairly strong deal flows & closings."

Robert W. VanHellemont
CEO
Varilease
direct 248.366.1212
fax 248.366.5332
cell 248.613.9911
www.varilease.com
"We are having our best month ever and the pipeline looks good heading into the last quarter. With traditional lending institutions tightening their credit guidelines, companies are turning to leasing companies to fill that void. We are getting a number of deals in that 300K plus range because their banking institutions just cannot service them.
"One thing that I cannot believe is the rise in fraudulent deals and applications we are seeing. I have been in the leasing business for over 10 years (which may not be that long for some) but this is the worst I have ever seen. I believe that I am logged onto Google maps for about 3 hours a day."
Naveen Sood
www.tridentleasingcorp.com
10 Almaden Ave Suite 200
San Jose, CA 95113
(408) 371-5280-Phone
(408) 371-1491-Fax
"Madison is a 36 year vehicle and equipment lessor. Our vehicle business is way up. Banks and manufacturers shot themselves in the foot again on residuals. The manufacturers and banks keep doing the same thing over and over. The losses incurred and what is still coming will cure "chasing business with inflated residuals" for some years to come.
"I have been in this business a long time and have never seen it quite like this. However, if one has some $$$$$$, the transactions and spreads are there. The bank "stuff" is not over and the days of consumers using their house as an ATM are also over.
"If a funder, watch your apps. The frauds, as you know, in this environment are all around.
"As I said, plenty business out there and good margins."
Happy Leasing.
Allan Levine, Chief Operating Officer
MADI$ON CAPITAL
9D Gwynns Mill Court
Owings Mills, MD 21117
alevine@madisoncapital.com
Direct Line: 443.796.7337
Office: 443.796.7333
fax: 443.796.7200
Equipment and Vehicle Leasing Solutions
www.madisoncapital.com
"Of course I have a different perspective, jaded litigious soul that I am. But I am seeing more senseless litigation (some of which has been commenced by companies known historically as "good guys"), more fraud suits, more battles over reps and warranties, and more disputes over advance fees. I guess in a tight economy there will naturally be plenty of willing customers. When it gets ugly, however it really gets ugly.
"Be careful out there!"
Kenneth C. Greene, Partner
Hamrick & Evans, LLP
10 Universal City Plaza, Suite 2200
Universal City California 91608
818-763-5292
Fax: 818-763-763-2309
kgreene@hamricklaw.com
"We are optimistic heading into the 4th Quarter. At the same time, the recent stress in the financial markets makes the outlook very unpredictable.
" We are excited US Bank is our parent company and the strength they provide us."
Curt P Kovash
General Manager/Sr. Vice President
U.S. Bank Manifest Funding Services
Phone: 1-507-532-7194
"The first two quarters of 2008 saw new application count and funding at a slight increase over 2007 numbers. As we entered third quarter app count increased dramatically while at the same time approval ratios decreased dramatically indicating a weakness in credit quality.
We are anticipating a strong demand in fourth quarter as we continue to add product for B, C and D type credits."
"We believe quality business is out there but must be underwritten and priced correctly in this challenging environment."
Don Myerson
BSB Leasing
6 Inverness Court East, Suite 125
Denver, Colorado 80134
800-945-3372
"From our perspective, the leasing industry is navigating one of the most "challenging" chapters in recent history. However, by staying focused and working hard, we've continue to find new business opportunities. In fact, our total originations are actually up slightly year-to-date. We don't see much change in the upcoming quarter as the elections, credit markets, and real estate prices will all need to be resolved before anything can change materially. So, in short, we're meeting the challenges of today's market by working harder and staying committed to our employees. And most importantly, staying optimistic! "
Eric T. Sidebotham
GeNESIS COMMERCIAL CAPITAL
17551 Gillette Avenue
Irvine, CA 92614
Direct: 949-428-5501
Phone: 800-531-0371 x501
Fax: 949-851-4488
eric.sidebotham@gen-cap.com
"Business has been strong, but delinquencies seem to be creeping up."
Brian Cornell
"It's tough out there but nothing we can't get through with a little extra work."
Gary Saulter |President
Chase Industries, Inc
gsaulter@chaseindustries.com
800.968.5000 | fax 616.459.6822|
www.chaseindustries.com
Grand Rapids | Chicago | San Diego |
Houston | Dallas | Salt Lake City
"(I still see) an entrepreneurial spirit underpinned with intelligence, creativity and a 'can-do' attitude that always finds a way to deliver capital to users of equipment. If there were no material challenges in that endeavor, there would be no need for the industry. I see the industry continuing to thrive on a secular upward trend."
Terry V. Waggoner, J.D.
Camarillo, CA
"Leasing is viewed as a reliable financing source in the current credit environment for companies that need operating equipment.
"There are two key reasons why leases are attractive now:
"1. Companies need to conserve cash and debt lines.
"2. Leasing gives a fixed payment term for longer periods of time.
"Depending on how leases are structured, transactions can provide for 10 – 17 % residuals that can further reduce payments because the user is only paying for part of the equipment's useful life.
"In reaction to tightening credit availability, manufacturers and distributors are cultivating their relationships with equipment leasing and financing firms to help sell equipment as both parties focus on what is mutually profitable. Private Equity firms have the liquidity to fare well while independents are selling portfolios to free up cash to enable more originations."
Michael J. Fleming, principal
The Alta Group
6597 Nicholas Blvd.
Suite 705
Naples, FL 34108
+1 239 597 5451
mfleming@thealtagroup.com
"The credit crunch is throwing a lot of business towards leasing. Many lessors I talk with have plenty of opportunities - it is just a matter of what you want to fund (or your credit people will let you fund).
"All in all, things appear to pretty upbeat for the last quarter."
Shawn D. Halladay, Principal
124 South 400 East, Suite 310
Salt Lake City, UT 84111
USA
801/322-4499
801/322-5454 fax
shalladay@thealtagroup.com
www.thealtagroup.com
"Business for many of our clients is a mixed bag right now. Small ticket vendor has been holding up pretty well, for those that have funding. Rates are higher but so are spreads. Credit is tighter, but app flow is pretty good, and many are taking advantage of larger players that have either consolidated or left certain markets. Certain niche players doing well, certain niche players markets are being adversely effected by the economic slow down...rolling stock, automotive related markets...anything related to the fuel business diesel, or gas...or related to vehicle or truck aftermarket and equipment financed to dealerships. I've heard that B paper funders are doing well in new originations the last few months. There is weakness in almost everyone's back-end, as delinquencies are up, and many are spending allot of energy on collections activities and work outs.

"Middle market players are continuing to see a competitive market and although rates are up and spreads are better, there is still a liquidity issues in most of these markets which are dominated by bank lessors. I guess it makes sense since banks themselves are having liquidity issues and there lessor subs are larger users of money. Some are growing but not as fast as they could if there were more cash available.

"Crystal Ball", October - December.....Market stays tough, but good well managed companies will survive this and when the market turns, and it will...probably late next year (2009) they will be in a very strong position. I actually think that this is an excellent time to be an independent equipment finance company...and I'm guessing that through this fall out we will see more good solid seasoned "players" from years past...people who understand this business well and how to grow business through valued added services...come back into the market...and be very successful again. Cream always rises to the top.

"I'm very optimistic about the market long-term, because equipment financing plays such an important role in our economy, and I don't see that changing."
Randy Haug/ Sr. Vice President
LeaseTeam, Inc.
4139 S 143rd Circle
Omaha, NE 68137
402-493-3445 x1125
402-493-3433
randy@leaseteam.com
Innovative Solutions, Extraordinary Results
"The Leasing business has endured an increased slowing trend for the last 6 months and the business owners I talk to are all saying the same thing:
"We are going to wait and see if the economy improves and then perhaps we will buy that piece of equipment". But what is different this time compared to the last 2 recessions, is that the customers that I have secured Approvals for, have cancelled the deal AFTER being delighted with the approval. They state it is because of their concerns over the economy. They express real worry about the ability to make future lease payments if the economy tanks even further. Broker lose deals from time to time, but generally it is because they found a cheaper rate somewhere, or they went to their bank and got a better deal, or they lost a contract for a job that initiated their request for a lease in the first place. But there is a real and absolute fear out there by small business America. I speak to so many brokers each week and they all say the same thing.
"What do I see coming in the 4th quarter of this year? Let me tell you that in the last few weeks, more and more folks have called to get lease quotes. The activity is picking up, and I know many businesses wait until the 4th quarter to make Capital purchases. I have had my own lease brokerage for 20 years and I can peek back through time and see that the 4th quarter is always the BEST quarter, even in the prior 2 recessions.
"Now that the Feds are bailing out Wall Street and the stock market is slowly recovering, people will go back to business as usual. Americans have short memories. I fully expect that many of the customers who backed out of their leases this summer will call up and ask me if I would re-activate their approvals. We are approaching a new Presidential election and there is always renewed hope in an election year. I don't believe I am being overly optimistic in my forecast.
But I'm a 'glass is half full person'."
Rosanne Wilson, CLP, President
Director At Large of the NAELB
1st Independent Leasing, Inc.
Beaverton, OR
--------------------------------------------------------------

Classified Ads---Help Wanted
Credit Professional
Credit Professional
Long Beach, California
Ground floor opportunity to join new and emerging powerhouse in the equipment finance and leasing industry; to play an integral role in our growth!
To learn more, click here.
We are an asset-based finance company specializing in business equipment leases ranging from $500 to $5,000,000.

Vendor Sales Specialists

About the company: Located on the water in
beautiful Newport Beach, California.The environment is positive.

Growing vendor based equipment leasing company
Learn our value proposition
2 Years Sales or Related Exp.
College Degree Preferred
You will work with people
that you can trust and respect
Click here to learn more


--------------------------------------------------------------

Fernando's View
By Fernando F. Croce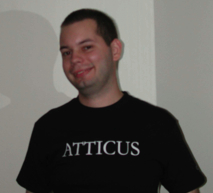 Out in Theaters: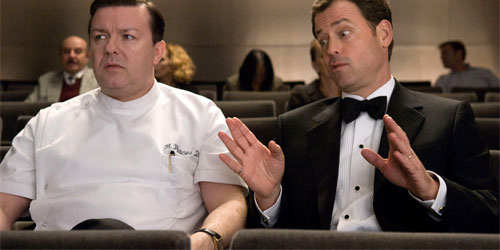 Ghost Town (DreamWorks Pictures): Ricky Gervais, the top-notch British comedian best known for his role in the English sitcom "The Office," is finally introduced to American audiences in this likable romantic comedy. Gervais stars as Doctor Pincus, a cranky Manhattan dentist whose idea of fun is to stay away from other people. Unfortunately for him, after a brush with death in the middle of a surgery he realizes he's now able to see the city's many ghosts, who, in a comic twist on "The Sixth Sense," won't leave him alone. Director David Koepp doesn't do anything original with the premise, but the cast (which includes Greg Kinnear and Tea Leoni) is appealing, and Gervais finds a unique note between sarcasm and grace.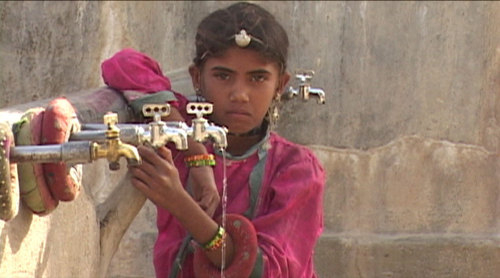 Flow: For Love of Water (Oscilloscope Pictures): Like last week's "Trouble the Water," Irena Salina's film is an eye-opening documentary that reveals how close the human race often is to disaster. While "Trouble the Water" focused on New Orleans, however, "Flow" takes a global view (with visits to Bolivia and India, among other nations) of its subject, namely the ways in which the planet's water supply is becoming endangered. Using graphics and interviews, the film paints an important portrait of a world neglecting to take care of its most essential fluid, and is not afraid to question the tactics of large corporations. Urgent but never hopeless, it's an informative cinematic pamphlet about inconvenient truths.
New on DVD: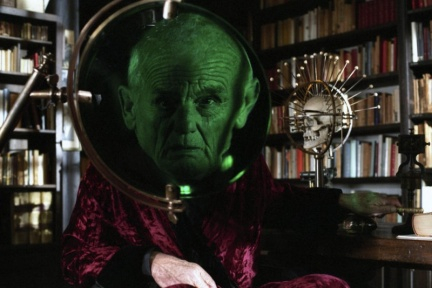 Mother of Tears (The Weinstein Company): Italian horror master Dario Argento is famous for such stylish thrillers as "Suspiria" and "Inferno," both of which were part of an unfinished trilogy of supernatural terror. Fans have waited decades for the third entry, and they now can breath easy—"Mother of Tears" is a gory corker, a rich and fast-paced spectacle that finds Argento mining familiar territory with renewed energy. Asia Argento, the filmmaker's daughter, stars as an art student involved with a coven of deadly witches, but the plot is really just a thin clothesline on which the director hangs his voluptuous set-pieces. Featuring underground conspiracies, killer animals, and a cameo by professional weirdo Udo Kier, it's bloody good fun.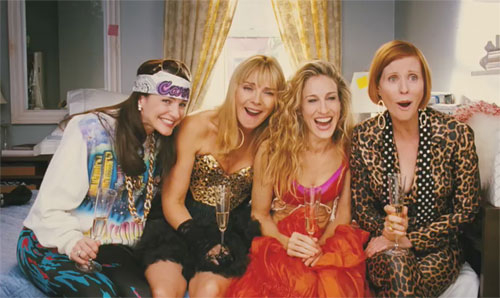 Sex and the City: The Movie (New Line): In this big-screen adaptation of the beloved HBO series, the four New York City friends return for more fun, laughs and heartbreak. Carrie Bradshaw (Sarah Jessica Parker) is about to tie the knot with the man of her dreams, but things don't go as planned. Meanwhile, Samantha (Kim Catrall), Charlotte (Kristin Davis) and Miranda (Cynthia Nixon) all have problems of their own. The story feels like three episodes stitched together, but the director, Michael Patrick King, knows how to keep things moving smoothly, and the cast is by now aces at combining sophistication and emotion. Fans will enjoy it, and some non-fans may be converted.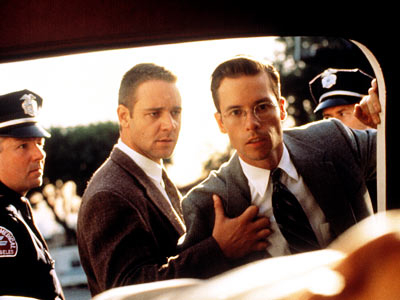 L.A. Confidential (Warner Bros.): Considered by many one of the top movies of the 1990s, Curtin Hanson's first-rate adaptation of James Ellroy's novel hits DVDs in a spiffy 10-year anniversary edition. A mosaic of corruption in 1950s Los Angeles that has been compared to Roman Polanski's masterful "Chinatown," it follows three very different detectives (played by the splendid trio of Kevin Spacey, Russell Crowe and Guy Pearce) as the city's glamorous veneer is lifted to reveal the rot underneath. As a Veronica Lake lookalike suspended between law and crime, Kim Basinger won a Best Supporting Actress Oscar. Don't miss the DVD commentary by the great critic Andrew Sarris.
### Press Release ###########################

Dee DiBenedictis Launches Lease Broker Assistant, LLC
Dee DiBenedictis, a veteran of the equipment leasing industry, announces the launch of Lease Broker Assistant, LLC, (LBA) a company dedicated to helping independent brokers and lessors better manage their time and resources and grow their businesses without having to add employees.
One of the biggest problems facing the new or smaller brokers is that their time is often stretched to its limit. They are constantly switching hats between marketing guru, salesperson, credit processor, documentation person, bookkeeper, receptionist, customer service rep, collector, data entry clerk and IT person.
And the more hats they are wearing the less time they can devote to generating new revenue.
New brokers to the industry face the same issues but have the added problems of not having the expertise to correctly package and submit credit applications and/or funding packages. They face the frustration of finally getting deals through the door but not getting them approved or worse yet, having approvals which are delayed at funding because of documentation errors.
The only sensible solution to growth is to multiply manpower. Yet, brokers have a multitude of reasons preventing them from hiring an assistant, even though it's obvious they need one. In a perfect world, there would be an experienced leasing assistant that was always ready to work, but only when needed by the broker.
Funding sources face the dilemma of wanting to work with new brokers but finding their staffs bogged down in the problems of beginners' missteps. By referring their early stage brokers to LBA, they can send them to someone who can help them learn and learn it right. The broker benefits from the education and better approval ratios. The funder benefits by saving valuable resources and improving their firm's approval/decline ratios and booked-to-submit ratios.
There has long been a void in the marketplace that Lease Broker Assistant can fill with its menu of services and years of expertise. Said Dee DiBenedictis, "As a virtual lease broker assistant, we offer a creative labor force that provides practical solutions for small broker businesses all across the country."
If you would like more information about Lease Broker Assistant, please call or email Dee DiBenedictis at 407-328-8682 or dee@leasebrokerassistant.com
Dee DiBenedictis
SunStar Equipment Leasing,Inc.
The Bright Choice for All Your Leasing Needs!
407.328.8682 fax 386.845.0235
dee@sunstarleasing.com
www.sunstarleasing.com
### Press Release ###########################

Former IDS' executives launch Seritus-CoS,
a new Credit Origination System for the lease / loan market---up-date
Rosemount, MN/--Former IDS employees, Charles Lyles – President, Wade Sharp - Director of Global Product Development, Brad Back – Sr. Architect and Steve Shallman - Architect have partnered to launch Seritus-CoS. After evaluating the financial market place in regards to Credit Origination Systems, we concluded that there was a need for a solution which would leverage the latest technical advancement providing for a robust solution while lowering overall cost of ownership.
Charles Lyles, partner with Seritus Solutions, LLC said "while I have been out of the leasing space for a few years, I kept up with the market through various contacts within the industry and concluded the market has not taken advantage of the integrated development tools that are readily available which enable systems to be built with greater functionality, scalability and lower overall costs. We believe that we have accomplished that with the release of Seritus-CoS".
The system has intelligent workflow processing to automate the flow of applications through your operation. Seritus-CoS seamlessly integrates with third party commercial and consumer credit sources to pull and store related bureau reports. It provides the capability for your business partners to initiate deals, monitor their progress and print financial documents remotely which were automatically generated from your standard forms. As deals are finalized, Seritus-CoS can seamlessly integrate with your back-end solution provider of choice.
While working with Flagship Credit Services to enhance their own Credit Origination System, Seritus determined that there was a need for a system that was able to cost effectively provide the functionality for that segment of the market. While the system is architected to support all segments of the market, it can be installed as an out-of-the box solution allowing all segments to take advantage of the inherent tools to drive their business processes. Tom Payne, Managing Director of Flagship Credit Services said "the Seritus product suite has been key to significantly growing Flagship Credit Service's business while keeping our overall costs down. Our ability to effectively communicate with our vendors / dealers / brokers alike via the Seritus - CoS has been invaluable." Flagship Credit Services has moved from their internal developed system over to Seritus-CoS to ensure they continue to receive the same great support as well as continue to obtain future product enhancements.
While Seritus Solutions is new to the market, the partners are not. They have a combined 61 years of technical experience and servicing of this market. Their commitment is to expand their partnerships with other leading companies within the commercial lease and loan market.
(This ad is a "trade" for the writing of this column. Opinions
contained in the column are those of Mr. Terry Winders, CLP)
### Press Release ###########################

Ed Gross awarded ELFA Distinguished Service Award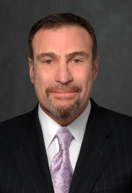 Washington, DC, ---The Equipment Leasing and Finance Association (ELFA) has selected Edward Gross, Shareholder, Vedder Price P.C. as the recipient of its Distinguished Service Award for 2008.
The award is given to individuals who throughout their careers have lent significant time, effort and expertise to ELFA for the betterment of the equipment finance industry. Mr. Gross will be formally recognized during a ceremony scheduled for the 47th Annual ELFA Convention in New Orleans this October and will be featured in ELT magazine and E-News Daily, two highly regarded industry publications.
"Ed Gross has tirelessly volunteered his legal, legislative and leadership expertise for the benefit of our members and the entire industry for nearly two decades," said Kenneth E. Bentsen, Jr., ELFA President. "We are pleased to honor him for his outstanding efforts and achievements."
Gross has been an active participant in ELFA for almost 20 years, inspiring, educating and guiding the membership through his leadership. He has been elected to serve terms on the Board of Directors, the Government Affairs Council, the Industry Future Council, the Editorial Review Board, as chair of the Service Provider Business Council Steering Committee and the Legal Committee.
Most recently, Gross served on the Board of Editors of the Equipment Leasing and Finance Foundation Journal of Equipment Lease Financing, (November of 2004 until the present) overseeing substantive content and direction, as well as authoring numerous articles for this scholarly publication. Since September 2007, Gross has assisted with the preparation of the ELFA Legal Update for the organization's website, and he serves as an ELFA Legal Listserv monitor. He authored the core chapter (covering the lease agreement) in the ELFA Executive Guide to Lease Documentation published in April 2008.
In addition to his many years of organizational leadership and countless speaking and editorial activities, Gross has spearheaded a number of ELFA advocacy projects. Since September 2007 he has chaired the ELFA Cape Town Convention Air and Rail Working Groups and the Air, Rail and Marine Finance Subcommittees where he is responsible for educating and strategizing with other industry leaders with respect to, among other things, the groundbreaking international convention which will have far ranging implications for transportation equipment financiers. He has also been an active participant since 2001 in ELFA's Capitol Connections, this year meeting the staff of Congressional leaders and an Assistant Chief Counsel to the Department of Transportation to discuss and provide the industry's point of view on the implications of proposed new FAA regulations. Gross assisted ELFA with its preparation and submission of a formal written response to these new proposed regulations.
"Much of what I know about the industry or relevant issues I've learned by attending or participating in Association events," said Gross. "I'm honored to have been able to give back when I've gotten so much out of participating. I look forward to what I hope will continue to be a very mutually beneficial relationship with the ELFA, its membership and staff," said Gross.
Gross has been active with ELFA conference programs, serving as a panelist or moderator at nearly all of the past 17 annual ELFA Legal Forums. In May 2008 at the Legal Forum, Gross was a panelist on the Legal Update panel and the moderator of the Business Air Finance panel.
About the Equipment Leasing and Finance Association
The Equipment Leasing and Finance Association is the trade association that represents companies in the $650 billion equipment finance sector which includes financial services companies and manufacturers engaged in financing the utilization and investment of and in capital goods. Its more than 700 members include independent and captive leasing and finance companies, banks, financial services corporations, broker/packagers and investment banks, as well as manufacturers and service providers. For more information, please visit www.elfaonline.org
The ELFA is also the premier source for statistics and analyses covering the equipment finance sector. To access ELFA's comprehensive industry information, please visit
http://www.elfaonline.org/ind/research/
### Press Release ###########################

Robert Krause Joins The Alta Group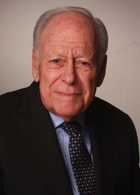 LAKE TAHOE, --The Alta Group, a only global provider of specialized consulting services exclusively focused on equipment leasing and finance, announces the recruitment of Robert Krause, a leasing icon in the North American leasing industry, as its newest associate.
Mr. Krause was formerly senior vice president of Sterling National Bank in New York City until his retirement from that company in June. It was a short-lived retirement, as Krause is now devoting his drive, knowledge, and industry connections to helping Alta clients.
"Bob truly is an icon in the industry who brings an enormous amount of energy to his work," said John C. Deane, managing principal of The Alta Group. "His work for Alta will focus on developing opportunities for independent companies through improved due diligence, operations reviews, access to funding sources, and other services."
Mr. Krause joins Alta at a critical time for the US economy.
"Many companies are concerned about the credit crunch and gaining access to capital. I have spent years helping independent companies find funding, and this will be an important part of what I do for Alta clients," Krause said. "I really enjoy meeting challenges and watching companies succeed in the industry."
He is a life-long New Yorker. He began his 45-year financial services career at Standard Financial Corporation, later worked for a Rothschild banking group affiliate, and then served as a founder and president of Northern Financial Corporation, which was purchased by Aetna in the 1970s and became Aetna Business Credit. He then held key positions for Todd Equipment Finance, and Granat Leasing. Krause's career at Sterling began in 1993.
Considred a tireless advocate for the leasing industry, Mr. Krause was an early board member of the Equipment Leasing and Finance Association (ELFA). He was founder and first president of the Eastern Association of Equipment Lessors (EAEL), which recently honored him with its Lifetime Achievement Award.
Alison Pryor, executive director of EAEL, said Krause was recognized for his "years of leadership, ethical treatment of employees and customers, and significant contributions to the leasing industry and EAEL."
About Alta
The Alta Group is a global consultancy serving equipment leasing and finance companies, investment professionals, manufacturers, banks, and government organizations. Founded in 1992, The Alta Group supports clients in North America; Latin America; Western, Central and Eastern Europe; Australia; and China.
For more information, please visit http://www.thealtagroup.com.
### Press Release ###########################
--------------------------------------------------------------

News Briefs----
US existing home sales fall 2.2 pct in August
http://news.yahoo.com/s/afp/20080924/pl_afp/useconomypropertysales_080924144349
Rates rise, mortgage applications fall
http://www.marketwatch.com/news/story/story.aspx?guid=%7B86AD109E%2DDE72
%2D4A5A%2D9591%2D9373BD071402%7D&siteid=rss
Bill Heard closes its 14 auto dealerships; 2,700 lose jobs
http://www.ajc.com/business/content/business/stories/2008/09/24/bill_heard_closes.html
Could Warren Buffett Negotiate a Better Deal for Taxpayers?
http://www.nytimes.com/2008/09/25/business/25leonhardt.html?_r=
1&ref=business&oref=slogin
---------------------------------------------------------------


You May have Missed---
Housing, dot-com bubbles show need for attitude change on risk
http://www.mercurynews.com/business/ci_10540907
---------------------------------------------------------------

Sports Briefs----
Lions fire Millen
http://seattlepi.nwsource.com/football/380464_nfln25.html
----------------------------------------------------------------


California Nuts Briefs---
UCLA report cites fallout from job losses far into '09
http://www.signonsandiego.com/news/business/20080924-9999-1b24econ.html
----------------------------------------------------------------


"Gimme that Wine"
Wine Bloggers To Name Top Taster Blind Tasting Challenge At Bloggers Conference Santa Rosa, California
http://www.drinksmediawire.com/afficher_cdp.asp?id=3770&lng=2
Like vineyard terroir, oak terroir can be a wonderful thing
http://wine.appellationamerica.com/wine-review/627/The-oak-thing.html
British wine buffs return to claret
http://www.telegraph.co.uk/wine/main.jhtml?xml=/wine/2008/09/22/wine-claret122.xml
Wineries of Wisconsin and Minnesota"
http://www.bradenton.com/living/travel/story/901500.html
A $200 Million Dollar Grape Harvest Underway On the CA Central Coast
http://www.kcoy.com/news/local/story.aspx?content_id=4511d883-ea7a-49
27-9124-8f4aa26b135d
Putting Ventura on the Wine Map
http://winesandvines.com/template.cfm?section=news&content=58735
Wine Prices by vintage
http://www.winezap.com
http://www.wine-searcher.com/
US/International Wine Events
http://www.localwineevents.com/
Winery Atlas
http://www.carterhouse.com/atlas
Leasing News Wine & Spirits Page
http://two.leasingnews.org/Recommendations/wnensprts.htm
The London International Vintners Exchange (Liv-ex) is an electronic exchange for fine wine.
http://www.liv-ex.com/
----------------------------------------------------------------

Today's Top Event in History
1926- Henry Ford announces the 8 hour, 5-day work week. Ford was the first to grant a ten hour week, paid vacations, paid sick days, all before union organization. He worried about safety, boredom, and knew his "modernization" may eliminate jobs, even started company schools for employees. He was quite liberal for his day, a leader among inventors and scientists, and unfortunately most uninformed people remember him as an industrialist who took advantage of his workers---while he did have his prejudices and faults, he looked at his employees as part of his "family."
[headlines]
----------------------------------------------------------------

This Day in American History
1493- Columbus' 2nd expedition to the New World
http://www.enchantedlearning.com/explorers/page/c/columbus.shtml
1513- Vasco Nüñez de Balboa, a Spanish conquistador, stood high atop a peak in the Darien, in present-day Panama, becoming the first European to look upon the Pacific Ocean, claiming it as the South Sea in the name of the King of Spain.
1676- Greenwich mean time began; in 1884, it became the standard for the world.
1690- the first American newspaper was published, called . "Publick Occurrences, " with sub-title, " Both Foreign and Domestick" was written, printed, and distributed by Benjamin Harris, at the London-Coffee-House, Boston, Massachusetts. British authorities considered the first newspaper published in the US offensive and ordered immediate suppression. "American Facts and dates" states "Publick Occurrences" lasted only four days Governor Simon Bradstreet of Massachusetts said he did not like certain "reflexions." Harris had intended to issue it monthly " or if any Glut of Occurrences happen, oftener," but only the one issue appeared. It was a one-sheet paper folder to present four pages, containing news in double columns. The last page was blank. There were no advertisements. France brought their war with England to the America's, making an alliance with the Indians. The estimated colonial population was 213,500. Very few colonials could read. Town carriers were very popular and the reading of the newspaper in the pub had a very high rating with active discussions that followed.
1777- The Conway Cabal began, an alleged plot to remove George Washington as commander of the Continental Army, followed Washington's defeats at Brandywine and Germantown, and Gen. Horatio Gate's victory at Saratoga. The plotters wished to put Gates in Washington's place. Gen. Thomas Conway, whose promotion had been opposed by Washington, wrote an indiscreet letter to Gates. Its contents, in distorted form, were then reported to Washington,. When details of the plot leaded out, public opinion was overwhelmingly on Washington's side. Actually, Conway seems to have been more the victim of the plotters than the guilty party. He resigned form the army in 1778.
1789- Congress transmitted to the state legislatures twelve proposed amendments, two of which, having to do with Congressional representation and Congressional pay, were not adopted. The remaining ten amendments became the Bill of Rights. The establishment of religion on a national level was expressly prohibited in the U.S. with the adoption of the First Amendment, the opening words of which read: 'Congress shall make no law respecting an establishment of religion or prohibiting the free exercise thereof.' Final ratification of the First Amendment came in 1791.
http://www.constitutionfacts.com/amendments.shtml
1861- Secretary of Navy authorized enlistment of slaves as Union sailors. Eventually the Union had 18,000 black sailors.
http://usgovinfo.tqn.com/library/weekly/aa111700a.htm
Howard University has a database, stating 18,000:
http://www.itd.nps.gov/cwss/sailors.htm
This site says there were 20,000:
http://www.civilwarnews.com/archive/articles/blacksail_fitts.htm
National Park Service Complete History of Service;
http://www.itd.nps.gov/cwss/
1890- Polygamy was officially banned by the Mormon Church. (This announcement followed on the heels of an 1890 Supreme Court ruling denying all privileges of U.S. citizenship to Mormons who practiced this outlawed form of marriage.)
http://www.lds.org/media2/library/display/0,6021,184-1-314-4,00.html
1890- Congress establishes Yosemite National Park, California
http://jrabold.net/yosemite/
http://www.yosemite.org/
http://www.yosemitepark.net/
1897- birthday of William Faulkner, American novelist and short story writer William Faulkner (born Faulkner) was born at New Albany, MS. A Nobel Prize winner who changed the style and structure of the American novel, he died at Byhalia, MS, on July 6, 1962. Faulkner's first novel, Soldiers' Pay was published in 1926. His best-known book The Sound and the Fury, appeared in 1929. Shunning literary circles, Faulkner moved to a pre-Civil War house on the outskirts of Oxford, MS, in 1930. From 1930 until the onset of World War II he published an incredible body of work. The Portable Faulkner appeared in 1946 and Collected Stories in 1950. In June of 1962 Faulkner published his last novel, The Reivers.
http://memory.loc.gov/ammem/today/sep25.html
1917--Birthday of Philip Francis Rizzuto "Scooter," but best known as Phil Rizzuto, Hall of
Fame Short Stop for the New York Yankees.1941-1942, 1946-1956) 1941 World Series, 1942 World Series, 1947 World Series, 1949 World Series, 1950 World Series, 1951 World Series, 1952 World Series, 1953 World Series, 1955 World Series Awards: All-Star (5): 1942, 1950-1953; American League MVP 1950 Phil Rizzuto overcame his diminutive size to anchor a Yankees dynasty, helping them win seven of nine World Series during his 13 seasons, not counting three years lost to World War II. "The Scooter" was a durable and deft shortstop, skilled bunter and enthusiastic base runner who compiled a .273 lifetime batting average. A five-time All-Star, Rizzuto was named the American League's MVP in 1950 when he excelled with a .324 average, 200 hits and .439 slugging percentage. Upon retirement, he spent 40 years as a popular Yankees broadcaster.
1918--RICKENBACKER, EDWARD V. (Air Mission) Medal of Honor
Rank and organization: First Lieutenant, U.S. Army Air Corps, 94th Aero Squadron, Air Service. Place and date: Near Billy, France, 25 September 1918. Entered service at: Columbus, Ohio. Born: 8 October 1890, Columbus, Ohio. G.O. No.: 2, W.D., 1931. Citation: For conspicuous gallantry and intrepidity above and beyond the call of duty in action against the enemy near Billy, France, 25 September 1918. While on a voluntary patrol over the lines, 1st Lt. Rickenbacker attacked 7 enemy planes (5 type Fokker, protecting two type Halberstadt). Disregarding the odds against him, he dived on them and shot down one of the Fokkers out of control. He then attacked one of the Halberstadts and sent it down also.
1919- President Woodrow Wilson becomes seriously ill and collapses after a speech in Pueblo, Colorado . The next day they diagnosis it as a stroke. It is said that he was incapacitated: Mrs. Wilson and a "cabal" began to run the United States (more on this tomorrow. Yes, the press was controlled about presidential cancer operations, infirmities and other "goings on.") This event brought about a major change in American history, studied by students in high school to college.
1919-- Drummer Shadow Wilson Birthday
http://music.barnesandnoble.com/search/artistbio.asp?userId=&mscssid=&pCount=
&sRefer=&sourceid=&ctr=181092
( with Basie 1944-46 ) September 25,1919 Shadow Wilson Birthday
http://music.barnesandnoble.com/search/artistbio.asp?userId=&mscssid=&pCount=
&sRefer=&sourceid=&ctr=181092
( with Basie 1944-46 )
http://www.monkzone.com/bios/Wilson,%20Shadow%20(web).htm
1926- Henry Ford announces the 8 hour, 5-day work week. Ford was the first to grant a ten hour week, paid vacations, paid sick days, all before union organization. He worried about safety, boredom, and knew his "modernization" may eliminate jobs, even started company schools for employees. He was quite liberal for his day, a leader among inventors and scientists, and unfortunately most uninformed people remember him as an industrialist who took advantage of his workers---while he did have his prejudices and faults, he looked at his employees as part of his "family."
1926- NHL grants franchises to Chicago Black Hawks & Detroit Red Wings
1934 -Lou Gehrig plays in his 1500th consecutive game
1934- Rainbow (US) beats Endeavor (England) in 16th America's Cup.
1936 - Bluesman Roosevelt "Booba" Barnes is born.
1939 - A west coast hurricane moved onshore south of Los Angeles bringing unprecedented rains along the southern coast of California. Nearly five and a half inches of rain drenched Los Angeles during a 24 hour period. The hurricane caused two million dollars damage, mostly to structures along the coast and to crops, and claimed 45 lives at sea. "El Cordonazo" produced 5.66 inches of rain at Los Angeles and 11.6 inches of rain at Mount Wilson, both records for the month of September.
1944-Birthday of actor/director Michael Douglas, New York, NY.
(it is also his wife's birthday, see 1969)
1945- New York City, pianist Errol Garner records for Savoy his famous version of "Laura."
1950- "The Kate Smith Hour" premiered. Kate Smith was a talented singer who hosted radio before beginning a successful but short TV career. This late afternoon show was the most successful (she also had two prime-time shows, "The Kate Smith Evening Hour" (September 1951—June 1952) and "The Kate Smith Show" (January—July 1960) that were less well-received). It included interviews, musical numbers and comedy or drama sketches. The sketches spun off many series, including "The World of Mr. Sweeney" and "Ethel and Albert.' She was a very popular singer on the radio, best known for "God Bless America, " but she could not make the transition as her voice was quite different than her large physical size.
1951---Top Hits
Because of You - Tony Bennett
I Get Ideas - Tony Martin
Come on-a My House - Rosemary Clooney
Always Late (With Your Kisses) - Lefty Frizzell
1952- perhaps on Televisions finest drama series, "Four Start Playhouse" premiered. The actors who founded Four Star Films—Dick Powell, Charles Boyer, Joel McCrea and Rosalind Russell—starred in this dramatic anthology series. David Niven and Ida Lupino replaced McCrea and Russell, who left shortly after the series began. Other guest actors included Ronald Colman in his first TV dramatic appearance ("The Lost Silk Hat," 1952) and Joan Fontaine in her first major dramatic TV role("The Girl on the Park Bench," 1953).
1954 - Elvis Presley performs live on "Grand Ole Opry," singing "Blue Moon Of Kentucky."
1956- "Broker Arrow" premiered. My father Lawrence Menkin wrote many of the episodes. This half-hour western was one of the few to portray Native Americans in a positive light. It starred Michael Ansara as Cochise, Apache chief, and John Lupton as Indian Agent Tom Jeffords, Cochise's blood brother. The show was syndicated under the name "Cochise."
1959---Top Hits
Sleep Walk - Santo & Johnny
('Til) I Kissed You - The Everly Brothers
Mack the Knife - Bobby Darin
The Three Bells - The Browns
1960- Sam Cooke's "Chain Gang" peaks at Number Two on both the R&B and pop charts at the same time. It's his biggest hit since "You Send Me."
1962- Charles "Sonny" Liston won the heavyweight championship by knocking out Floyd Patterson at 2:06 of the first round at Comiskey Park, Chicago. Liston defeated Patterson in a rematch and then lost to Cassius Clay in Feb, 1964.
1964 - No. 1 Billboard Pop Hit: "Oh, Pretty Woman," Roy Orbison.
1965 - Willie Mays hit his fiftieth home run of the baseball season, making him the oldest player to accomplish this. He was 34 years old. Ten years before, at the age of 24, he was the youngest man to accomplish the same feat.
1965-Satchel Paige, the oldest player in major league history at an estimated 59 years, 8 months, 5 days, pitched the last game of his career. He hurled three scoreless innings for the Kansas City Athletics against the Boston Red Sox. Paige gave up only one hit to Carl Yastrzemski.
1965-Birthday of Scottie Pippen, basketball player, born Hamburg, AR.
1965-"Eve of Destruction", sang by Barry McGuire top of the charts.
1967---Top Hits
The Letter - The Box Tops
Never My Love - The Association
Apples, Peaches, Pumpkin Pie - Jay & The Techniques
My Elusive Dreams - David Houston
1967--Paul Butterfield Blues Band at the S.F. Fillmore.
1968 - Rap/television/film star Will Smith (a.k.a. the Fresh Prince) is born.
1969—Catherine Zeta-Jones, academy award winning actress, wife of Michael Douglas, she was born Wansea, Glamorgan,Wales ( see 1944 for his birthday.)
1974 - No. 1 Billboard Pop Hit: "Rock Me Gently," Andy Kim. He wrote the 1969 No.1 song "Sugar, Sugar" with Jeff Barry for the Archies.
1975---Top Hits
Fame - David Bowie
I'm Sorry - John Denver
Fight the Power - The Isley Brothers
Daydreams About Night Things - Ronnie Milsap
1976-Blue Oyster Cult's "Agents of Fortune" LP enters the chart.
1979 - The third musical resulting from the collaboration of Tim Rice and Andrew Lloyd Weber lit up the Great White Way. "Evita" opened on Broadway to rave reviews.
1979-The Eagles LP, "The Long Run" is released.
1979-Joe Jackson releases his "I'm The Man" single.
1980 -Chevy Chase calls Cary Grant a homo on Tomorrow show (suit follows)
http://www.geocities.com/WestHollywood/Heights/5883/gayencyclopedia.html
http://www.stanford.edu/~brooksie/Stars/Cary.HTML
http://freespace.virgin.net/donna.moore/Cary.htm
http://home.freeuk.net/carygrant/
1981- Rolling Stones begin their 6th US tour (JFK Stadium, Philadelphia,PA)
1981- Sandra Day O'Connor was sworn in as the first woman associate justice on the US Supreme Court on this date. She had been nominated by President Ronald Reagan in July 1981.
1983---Top Hits
Tell Her About It - Billy Joel
Total Eclipse of the Heart - Bonnie Tyler
The Safety Dance - Men Without Hats
Baby, What About You - Crystal Gayle
1987 - Hurricane Emily crossed the island of Bermuda during the early morning. Emily, moving northeast at 45 mph, produced wind gusts to 115 mph at Kindley Field. The thirty-five million dollars damage inflicted by Emily made it the worst hurricane to strike Bermuda since 1948. Parts of Michigan and Wisconsin experienced their first freeze of the autumn. Snow and sleet were reported in the Sheffield and Sutton areas of northeastern Vermont at midday.
1988 -Florence Griffith Joyner runs Olympic record 100m in 10.54s
1989 - Twenty-three cities in the south central U.S. reported record low temperatures for the date, including Topeka KS with a reading of 33 degrees, and Binghamton NY with a low of 25 degrees. Showers and thunderstorms in the southeastern U.S. drenched Atlanta GA with 4.87 inches of rain, their sixth highest total of record for any given day.
1991---Top Hits
I Adore Mi Amor - Color Me Badd
Good Vibrations - Marky Mark & The Funky Bunch/Loleatta Holloway
Emotions - Mariah Carey
Leap of Faith - Lionel Cartwright
1993 - A Florida judge ruled that it was legal for a child to divorce biological parents. The court case involved twelve-year-old Gregory Kingsley who didn't want his parents anymore.
1998 - Hurricane Georges crossed the Florida Straits, passed over Key West and took aim on the northern Gulf coast. On September 26, hurricane warnings went up from Panama City to Morgan City, Louisiana.
1998- By hitting a 462-foot blast at the Astrodome, Sammy Sosa hits #66 (and his final homer of the season) to take the lead in the HR race. Less than an hour later, however, Mark McGwire also hits his 66th in the Cardinals' 6-5 victory over the Expos to tie the Cub outfielder in the historic home run race.
2003-- Sammy Sosa becomes the first National Leaguer to have at least 100-RBIs nine seasons in a row. The Cubs' right fielder surpasses Mel Ott and Willie Mays who had accomplished the feat eight straight seasons, and joins Rafael Palmeiro and Jimmie Foxx as the only players in major league history to hit 35 home runs and 100 RBI for nine consecutive seasons.
--------------------------------------------------------------

Baseball Poem

Baseball Poem
Three Run Homers, or, Rupert Brooke Celebrates Baseball
I think that I shall never see
A poem lovely as a three
Run homer when the team is pressed
Against the wall and quite distressed,
A homer that may at evening scare
A nighthawk circling in the air,
Or, 'neath the arc lights blazing bright,
Restore the score and set things right,
Rescue the pitcher and save the game,
And set the home team crowd aflame:
Poems are made by fools like me,
But only heroes knock in three.
--------------------------------------------------------------

SuDoku
The object is to insert the numbers in the boxes to satisfy only one condition: each row, column and 3x3 box must contain the digits 1 through 9 exactly once. What could be simpler?
http://leasingnews.org/Soduku/soduko-main.htm
--------------------------------------------------------------

Daily Puzzle
How to play:
http://www.setgame.com/set/puzzle_frame.htm
Refresh for current date:
http://www.setgame.com/set/puzzle_frame.htm
--------------------------------------------------------------


http://www.gasbuddy.com/
http://www.gasbuddy.com/GB_Map_Gas_Prices.aspx
http://www.gasbuddy.com/GB_Mobile_Instructions.aspx
--------------------------------------------------------------

Weather
See USA map, click to specific area, no commercials
--------------------------------------------------------------

Traffic Live---
Real Time Traffic Information
You can save up to 20 different routes and check them out
with one click, or type in a new route to learn the traffic live.
--------------------------------