Sales positions in our Calabasas, CA office
2 years+ small ticket or mid market experience
Established customer/vendor relationships a plus. Base
plus commission. Submit resume to: jobs@TEQlease.com
TEQlease provides customized equipment leasing solutions for businesses.
www.TEQlease.com
Wednesday, September 2, 2009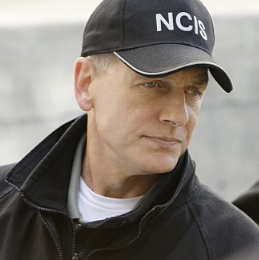 Actor Thomas Mark Harmon born September 2, 1951, Burbank, California. Perhaps best known for the TV series "NCIS", "St. Elsewhere," Chicago Hope." He was the starting quarterback for the UCLA Bruins in 1972 and 1973, engineering a stunning upset of the two-time defending national champion Nebraska Cornhuskers in 1972. He graduated from UCLA with a B.A. in Communications cum laude in 1974. Supporting himself as an actor, he was a full time carpenter until he started to get steady employment.
Headlines---
Archives---September 2, 2004
History of Colonial Pacific Leasing
Classified Ads---Sales
OfC Capital, Roswell, GA Exits Leasing
Sales make it Happen---by Mr. Terry Winders, CLP
The Use of Lease Proposals
New Hires---Promotions
Classified Ads---Help Wanted
Menkin pleads "guilty"
by Christopher "Kit" Menkin
Leasing Association Conferences This Year
Leasing Associations List
Classified ads- Re-Seller / Sales
Irwin sells three branches to First Financial
News Briefs----
Weather aids firefighters in California
Venture capitalist Khosla raises more than $1BB
You May have Missed---
California Nuts Brief---
Sports Brief---
"Gimme that Wine"
Today's Top Event in History
This Day in American History
Baseball Poem
SuDoku
Daily Puzzle
GasBuddy
Weather, USA or specific area
Traffic Live----
######## surrounding the article denotes it is a "press release"
--------------------------------------------------------------

Archives---September 2, 2004
History of Colonial Pacific Leasing
In the "small ticket" era of the 70's, 80's, and 90's, the leaders of this period were Advanta, Denrich, Foothill, IFG, Manifest, to name a few, but the most innovative and one that lasted the longest was Colonial Pacific Leasing, until they were purchase by General Electric.
Colonial Pacific Leasing Company of Portland, Oregon traces its roots to a captive finance company formed in Massachusetts in 1961. The original name of the company was Colonial Leasing Company of New England. Its specialty was transactions under $2,200; the small ticket marketplace.
In the 1960's, Ford Industries, a subsidiary of Roseburg Lumber Company of Roseburg, Oregon, placed the financing for a number of its "Code-A-Phone" interconnect systems through Colonial Leasing of New England. When Colonial ran onto hard time in 1967, a time of recession, Roseburg Lumber bought the company, thinking it could finance its equipment themselves, and moved it to Portland in 1971 ( the 11 month recession ended November, 1970, ) changing the name to Colonial Pacific Leasing. According to published records, it had a $6 million portfolio, and 10,000 leases, primarily all small ticket items.
Roseburg Lumber operated Colonial Pacific on a limited basis. By 1976, the portfolio was $3.5 million, serviced by four employees. Late in 1976, the manager of Colonial Pacific retired and Roseburg Lumber made the decision to become more active in the marketplace. John W. Thorne, president, was hired. He was given the goal to increase the company portfolio to at least $15 million. In 1981, he built it to $50 million in "outstandings" with 52 employees.
Thorne built this portfolio by attracting lease brokers. Instead of having lease salesmen, which was the trend in the 1970's, Thorne saw having a "commission only "salesman as the most cost affective manner in attracting business. Instead of going after vendor business direct with your own sales force, he decided it was more cost effective to establish a lease broker network. This was quite different than the times, as the main two leasing associations did not accept members who were not full recourse lessors or managed their own portfolios.
In 1979, lasting through 1980 (the country came out its six month recession in July) into early 1981, there was a West Coast Brokers Associations, an ad hoc group (no dues) that numbered up to their top growth of forty members when it disbanded, with original members such as Mont Gates of Leaserite, Salt Lake City, Utah, Jim Harris of Oregon,: George Masters in Reno, Nevada, Jim Swander
( perhaps the first chair of the United Association of Equipment Leasing's broker group) and Duane Russell of San Jose, California, Pat McConnell at Hamilton Leasing, Louis Funston Marin County, California, and Kit Menkin of American Leasing. As stated earlier, no association would accept an independent lease broker, who were all quite independent and scattered all over the country. This was before the National Association of Equipment Leasing Brokers.
Thorne had much experience working with larger leasing companies, forming two of them before coming to Colonial Pacific. Before his arrival, it is noted he had been a partner in a multistate firm of lease brokers. He brought with him the idea to build a company through broker transactions, and knowledge of how to do this.
In early 1979, Colonial bought Seattle-based World Wide Leasing, Inc. It installed a man as the general manger of that operation who had owned Transworld Leasing in Albuquerque. (sorry, no record of the person's name.) The Albuquerque company was retained as a branch location and World Wide continued. The concept was to form other branch locations, but using independent lease "super brokers," who were part of the exclusive network.
Thorne's idea was to look a personal credit scores and not collateral. Literature from him to the outside sales force he was created said CPL "... considered all transactions except aircraft and automobiles at the time. Our marketplace was $2,500 to $50,000, requiring the lessee to have at least three years in business, along with good credit."
Thorne actively courted broker transactions, particularly in the smaller amounts. The company was the first note to require financial statements on lease transactions below $15,000 (it was the policy that financial statements may overcome the "application only" submission). The idea was to create faster approval time, and attract more lease brokers.
Colonial Pacific continued its vendor programs, almost all on a recourse basis. CPL ran all credit investigations. Vendors were screened for this program, and according to literature of the time, "Since it does not require financials of the lessee, it must place a great deal of trust in that vendor. The vendor's ability to service the equipment and its reputation for doing so are essential ingredients.
Colonial maintained its own sales force, but in the first four years since Thorne took over, more and more business was coming from lease brokers. The change started taking place were Dennis Doyon, Gordon Roberts, and others become more "broker coordinators." Thorne then had the idea to open territories.
According to literature of the day, " In order to prescreen brokers in cities distant from its headquarters, Colonial will establish one of its brokers in each city as a "broker screen". Any broker unknown to the company who approaches Colonial from one of those cities will be asked to submit his transaction through the broker screen until such time as the company feels comfortable dealing with him directly."
This was the start of what was later to become the Pegasus program. There were several "super brokers" who built up "fiefdoms," based primarily from lease brokers who could not qualify due to volume, experience, or perhaps credit, to represent Colonial. The lease broker went through a super broker, who not only "filtered," but with a volume would increase the commission or percentage shared (often including the residual of the lease).
"Colonial also protects its brokers. If a transaction is brought in from a vendor originally introduced to Colonial through a broker, Colonial will protect the broker," said literature in 1981.
Thorne attracted many brokers, as he was the first in the industry to actively pursue this marketplace. Until this time, lease brokers were considered not experienced or reliable, and vendor business through direct leasing salesmen was the key to leasing business.
"In its price range, Colonial does very little rate bargaining," Thorpe said. "In all other areas, however, it will negotiate. It will do skips and almost anything else consistent with good credit decisions to make the deal. It prefers to retain Investment Tax Credit since the shelter requirements of Roseburg Lumber are very large, but it is perfectly willing to pass ITC for an increase in rate."
CPL underwent several changes in management again. Roseburg both faced the changing lumber industry, plus a capital program for a growing leasing company.
According to a press release of this event, "Colonial-Pacific Leasing Co. is a wholly-owned subsidiary of RLC Industries Co. of Roseburg, Oregon. The parent company is one of the nation's major producers of lumber, plywood, paneling, particle-board and wood chips for pulp and paper manufacturing doing business as Roseburg Forest Products Co.
The ownership of RLC Industries co. recently decided to concentrate its investments in the wood products bushiness. Thus Colonial-Pacific, its only financial service business, does not fit into RLC Industries Co.'s future plans even though Colonial-Pacific's financial results and tax benefits have produced an excellent return on RLC Industries Co.'s investment. The sale of the business is contemplated to be structured as a sale of the stock of Colonial Pacific. "
Again, along came a company who thought their product, postage meters, which had catapulted U.S. Leasing, could be of better financial benefit if they also controlled the financing.
Bruce Kropschot, on our Leasing News Advisory Board, formed Kropschot Financial Services in 1986. His first client was Colonial Pacific. He arranged the sale to Pitney Bowes Credit Corporation, which was finalized on December 31, 1986. According to public records, at their fiscal year-end of March 31, 1986, prior to the completion of the sale, the company had net lease receivables of $92 million. Mike Burns was the president.
In February 1987, "James Merrilees accepted a newly created position of vice president of operations for Colonial Pacific Leasing Corporation. The company was the first to use a "wide area network," before the days of the internet. BLISS was the first available for brokers and lessors. It was a telephone direct "dial-up" to the CPL main frame computer. Rich Viola, Chief Financial Officer, named the program: Broker-Lessor Information System Support. It revolutionized the processing of applications and fundings of transactions.
Express Lease was trade marked by Pitney Bowes Credit/Colonial Pacific Leasing. Merrilees enjoyed the support of the parent company. (After he left, he said in a conversation it was the happiest time of his career and had many good things to say about Pitney Bowes.)
Rest of the story:
http://www.leasingnews.org/archives/September%202004/9-02-04.htm
--------------------------------------------------------------

Classified Ads---Sales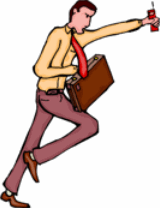 Boston, MA
Senior leader in companies of varying size and scope, including start-ups. My current focus is sales, as a leader or as an individual contributor. thomasherlihy33@comcast.net
Carlisle, PA
"17+ years of successful sales experience in the lease finance industry to vendors and broker business partners.
Email: cdsand@pa.net"
Cherry Hill, NJ
College grad seeking entry level sales position for equipment leasing and financing in small to mid-size ticket markets. Have 6 months experience in the industry and self-motivated. Contact Matt at 609-280-2178 or
email at mkuzan@gmail.com

Cherry Hill, New Jersey
Seeking opportunity for Growth not just survival. ProACTIVE Leader with eight plus years of finance experience A-D credits All Industries -Excellent Communication skills!
smartliving21@yahoo.com

Fort Myers, Florida
Very experienced and strong skills with both Captive and Specialty Sales and Sales Management. Over 20 years, will relocate and travel- successful and team player .
e-mail: tlinspections@gmail.com
Fresno, CA
Aggressive, competitive self-starter w/successful vendor/direct equipment
leasing and asset-based lending experience seeks return to leasing industry
after successful stint in business banking sales.
Email: dsp559@hotmail.com
Resume
Minneapolis, MN
16 years leasing experience from micro to large ticket market, variety of equipment. Most recently calling on vendor telecom dealers in Upper Midwest.
golfadm@yahoo.com
Montgomery, AL
Individual with 10 years advertising sales exp. & 7 years insurance sales exp. Wants independent contractor situation in Alabama.
Work with leasing company or broker.334-590-5133
E-mail: billmcneal2003@yahoo.com
Open
Many years of successful experience in niche leasing. Seek position with bank or other self-funded entity. Position and/or location secondary to company profile.
Email: David34983@comcast.net
Orange County, CA
In excess of 20+ years sales experience in the lease finance industry. Looking to work with a direct lender to help increase their profitability!
shermbp@gmail.com
Orange County, CA
19+ years of successful marketing to the broker/lessor community representing one funding source owned by several parent companies.
Email: oc49ersteve@sbcglobal.net
Oklahoma
Over 30 years of financing experience, resume posted at www.geocities.com/bobbybenmoore, phone 580-351-2531
Philadelphia Metro Area - 30 Years experience Healthcare sales/ management- 3 years experience newly create "small-ticket" healthcare division. Good success - Mitch Utz 215-460-4483
Email: mitutz@msn.com
Pittsburgh , PA
Aggressive self starter looking for leasing position w/10 plus yrs sales exp., plus banking experience 814-227-4592
mwiser500@hotmail.com
Pittsburgh, PA
Over 25 years of leasing experience including Captive, Dealer, Broker, and Third Party. Multiple equipment types. Seeking a Territory or National Sales position.
vsiegel2@aol.com
San Francisco Bay Area:
Business Development "Hunter" with transferable book of business in multiple segments: commercial construction, technology, fitness, etc. Years of managerial experience: can also be a "player/coach".
E-mail: VdrPgmBizDev@aol.com
SouthEast
Award winning commercial leasing salesman, middle market Georgia , Alabama , Tennessee , and Florida in addition to originating leases nationally. 26 years experience.
Resume
For a full listing of all "job wanted" ads, please go to:
http://www.leasingnews.org/Classified/Jwanted/Jwanted.htm
--------------------------------------------------------------

OfC Capital, Roswell, GA Exits Leasing


OFC Capital, Roswell, Georgia, a division of Alfa Financial announces on their website, www.ofccap.com, when you hit the button, Apply for Credit: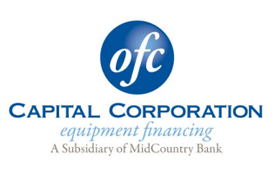 August 28, 2009
Effective immediately OFC Capital Corporation "OFC" will no longer be accepting applications for new business. It is the intention of OFC to honor our servicing agreements and to fund any outstanding commitments.
If you have any question, please do not hesitate to Contact Us.
Contact: lkramb@ofccap.com
Regards,
The OFC Capital Corporation Team
Leasing News was told Robert 'Chip' Leas. President, CEO, is gone as well as long time leasing guru Peter Eaton, CLP. It appears only a skeleton staff remains.
Going to the web site, and "about us: "Velma Eddy, Vice-President of Marketing Support/Documentation, and Davis Kirby, Senior Vice President - Broker Relations, are listed, but at this time no confirmation of the size of the staff.
Cap Markets site,
Discounting states:
"Effective immediately OFC Capital Corporation "OFC" will no longer be accepting applications for new business. It is the intention of OFC to honor our servicing agreements and to fund any outstanding commitments. Both Gayle Rizzio and Fred Costabile will be available over the next two weeks to facilitate any closings and answer any questions.
"After that period, your contact at OFC will be Larry Kramb. He can be reached at 678-722-2879. His email address is lkramb@ofccap.com."
Warehouse Lines:
"We are not currently offering this product. Please check back later."
Portfolio Purchases:
"This product is not currently offered."
Perfect Pay:
"This product is not currently offered."
Broker Programs:
"Effective immediately, and until further notice, OFC Capital Corporation 'OFC' will no longer be accepting applications for 3rd Party Non Recourse / Broker business. It is the intention of OFC to honor our servicing agreements and to fund any outstanding commitments.
"Thank you for the business sent to us over the years.
"Davis Kirby"
Here is a current list of companies no longer accepting broker business (several are out of business on the list ):
ACC Capital Corporation, Salt Lake City, Utah
(no longer "application only"-new $100,000 mininum)
Advantage Business Capital, Lake Oswego, Oregon
AEL Financial, Buffalo Grove, Illinois
*(No longer taking new broker business)
Balboa Capital, Irvine, Ca
Bankers Healthcare Group, Weston, FL.
C and J Leasing Corp, Des Moines, Iowa
Churchill Group/Churchill Leasing, Jericho, NY
CIT Group (limited)
Columbia Bank Leasing, Tacoma, WA
Court Square, Malvern, Pennsylvania
Creative Capital Leasing Group, LLC, San Diego, CA
Diversified Financial Service, Omaha, NE
Equipment Finance Partners, a division of Altec, located in
Birmingham, Alabama
Evans National Leasing, Inc., Hamburg, NY
Excel Financial Leasing, Lubbock Texas
First Corp.(IFC subsidiary), Morton Grove, Illinois
First Republic Bank, San Francisco, Ca
GE Capital, Conn (limited)
Global Funding LLC., Clearwater, FL
Greystone, Burlington, MA
Heritage Pacific Leasing, Fresno, CA
Hillcrest Bank Leasing, Overland Park, KS
Huntington Equipment Finance, Vendor Finance Group,
IFC Credit Corp., Morton Grove, Illinois
Bellevue, Washington
Irwin Financial (not in the U.S.)
Lakeland Bank, Montville, NJ
LaSalle Systems Leasing
LEAF Third Party Funding, Santa Barbara, Ca.
Marlin Leasing, Mount Laurel, NJ
Marquette Business Credit Inc., Minneapolis, Minnesota
M&T Credit (Bank)
MericapCredit, Lisle, Illinois
Merrill Lynch Financial
Mesa Leasing, San Diego, California
Midwest Leasing Group,Livonia, MI
National City, Cleveland, Ohio
Navigator (Pentech subsidiary) San Diego, California
OFC Capital, Roswell, Georgia
Pentech Financial, Campbell, CA
PFF Bancorp, Inc, Pomona, CA
Pinnacle Business Finance, Fife, Washington
Pioneer Capital Corporation, Addison, Texas
PredictiFund, a subsidiary of Capital Access Network, Inc
Popular Finance, St. Louis, Missouri
Radiance-Capital, Tacoma, WA
Sandy Springs, Olney, MD
Sovereign Bank, Melville, New York
SunBridge Capital, Mission, Kansas
Textron Financial
Triad Leasing & Financial, Inc., Boise, Idaho
Union Capital Partners, Midvale, Utah
Velocity Financial Group, Rosemont, Illinois
VenCore, Portland, Oregon
Vision Capital,San Diego, California
Wachovia Bank Leasing
Washington Mutual Financial
Western Bank, Devils Lake, ND
Westover Financial, Inc., Santa Ana, California
--------------------------------------------------------------

Sales Make it Happen
The Use of Lease Proposals
By Terry Winders, CLP
The difference between a professional salesperson, and an order taker, has to do with how you discover the customer's true interest and what they will accept in a lease transaction. The proposal is an excellent tool to do this if you take the time to construct it wisely and include all of the differences that set you apart from your competition plus a complete explanation of the type of transaction you are proposing.
A lease proposal when presented correctly can properly present your terms and conditions to the potential lessee, however, it requires a complete presentation of all your terms and conditions. Space here does not lend itself to present a proper proposal so the discussion will address its purpose.
Some poorly presented proposals only discuss the rental terms and the three end of the lease options. While this may be acceptable in small ticket leases it will lose you most middle market transactions where the average customer is searching for the best "deal" and only understands a little about what a lease can do for them.
A professional lease salesperson extracts as much information as possible from discussions with the customer but also knows the importance of discovering your differences, or advantages, from your competition. These differences cover a large area such as grace periods, stipulated loss requirements, late charge assessments, property tax procedures, differences in documentation, return conditions or location, and ease of doing business.
Differences are advantages if presented correctly and differences abound if you look for them.
One of the most important steps, is the last one, often over looked, and in the parlance, can be a "conditional close," if done properly:
Review the proposal with your customer to view their reaction to each of your terms or conditions.
Most professional salespeople will tell you that they only discover the customer's true interest as they review the terms of the proposal. They usually have to modify the proposal to reflect the new facts, from the presentation, and return at a later date with the corrected presentation.
One of the secrets of presenting a proposal is to only give the customer a proposal termination date that is shorter than they want. If your proposal is the best they have then they will argue with you about the date.
If the "conditional close" did not work, it may mean you are not competitive. They will disregard the date and this should ring an alarm bell in you mind. Don't be fooled that the sale is "closed."
Proposals are only a tool. They do not sell your lease--- you do.
It is common for customers to pick up suggestions from other presentations and change their minds. If you just send them your proposal thinking that it is only the rate or payment that is the determining factor, you are missing the boat.
Each day the customer is exposed to new ideals and is prone to have a new thought as to what they want. You have to stay on top of these changes if you are to succeed. Many top salesmen believe the sale is closed after the equipment is delivered and accepted, and their commission clears the bank---not when the commitment letter is signed.
--
Terry Winders, CLP
Lease training and Consulting
502-327-8666
leaseconsulting@msn.com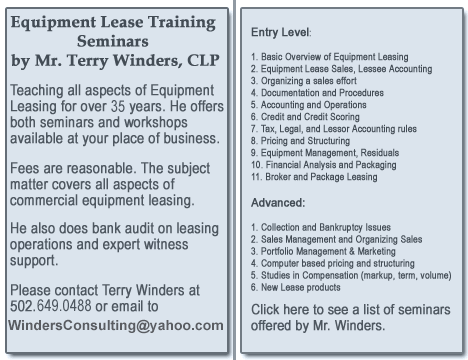 (This ad is a "trade" for the writing of this column. Opinions
contained in the column are those of Mr. Terry Winders, CLP)
--------------------------------------------------------------

New Hires---Promotions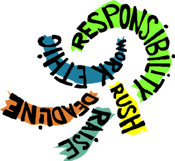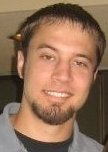 David Lahti was hired as a broker sales representative Affiliated Investment Group, Inc., Cedar Park, Texas. He has a background in sales and marketing, including spending a summer at Affiliated as an intern while attending the University of Texas.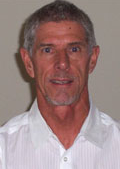 Mr. Loren Stephens was appointed Territory Account Manager for Latitude Equipment Leasing, Marlton, New Jersey, to establish an office in Irvine, California. He owned and operated his own successful leasing company for over 15 years.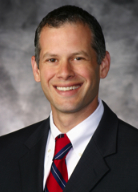 Judson (Jud) M. Snyder was promoted to President, M&I Equipment Finance Co., Milwaukee, Wisconsin. He previously served as senior vice president, national sales manager for M&I Equipment Finance and has been with the company since 1994. He earned a bachelor's degree from the University of Wisconsin-Madison. He resides in Whitefish Bay with his wife Jessica, and their children, Caroline, Jackson, Samuel, and Emma.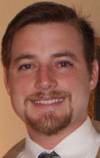 Mike Usner is a new broker sales representative for Affiliated Investment Group, Inc., Cedar Park, Texas. He has a background in sales and marketing which included the mortgage industry.
--------------------------------------------------------------

Classified Ads---Help Wanted
2 years+ small ticket ($150k and under) experience
We offer the ability to structure and fund Vendor Programs, great
commission splits; friendly support staff in beautiful Carlsbad, CA.
Remote office work is acceptable for the right candidate.
More Info: click here or Email resumes@ilslease.com
ILS is a direct lender specializing in
Vendor Program business.
www.ilslease.com

Sales positions in our Calabasas, CA office
2 years+ small ticket or mid market experience
Established customer/vendor relationships a plus. Base
plus commission. Submit resume to: jobs@TEQlease.com
TEQlease provides customized equipment leasing solutions for businesses.
www.TEQlease.com
--------------------------------------------------------------

Menkin pleads "guilty"
by Christopher "Kit" Menkin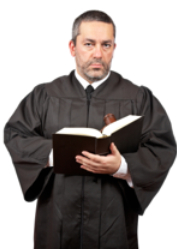 June 30, 2009, none of the leasing associations were off percentage-wise in membership as much as the combined Eastern Association of Equipment Lessors and United Association of Equipment Leasing UAEL minus 60, merged to become the National Equipment Finance Association. The numbers spoke for themselves. They said to me as the writer of the article: the merger did not produce the membership numbers they should have.
Here is a letter from Steven R. Hughes, Executive Director National Equipment Finance Association (NEFA), approved by the executive board and copied to the entire board of directors disagreed, which a similar one is posted on the NEFA web site:
"Mr. Christopher "Kit" Menkin
Leasing News, Inc.
Saratoga, California
kitmenkin@leasingnews.org
"SENT VIA E-MAIL
"Re: National Equipment Finance Association Article, August 10, 2009
"Dear Mr. Menkin:
"I am the Executive Director of the National Equipment Finance Association (NEFA) and wanted to respond to certain statements from your posting on August 10, 2010.
"Your article regarding association membership numbers did not give a fair assessment of the NEFA merger. In addition to the membership total for the association being incorrect, your conclusion is overly negative. The most recent membership total is 265, which represents more than 50 renewals/new memberships since the end of February (versus the 249 you reported). That number has been growing steadily throughout the year as people attend the association's events, read the publications, and participate in the various programs. We will be making several announcements at our upcoming Monterey conference which will further enhance the benefits of membership in NEFA and we fully anticipate an influx of membership as a result.
"I have heard from a number of respected members of the leasing industry who were greatly disappointed that you chose to categorize the current membership size of the NEFA as a conclusive sign of the failure of the UAEL and EAEL merger ("Association Member Count shows EAEL-UAEL Merger Failed".)
"While I understand it is your job to post sensational headlines, I am hopeful that your readers took the time to read your entire article, instead of coming to the erroneous conclusion that the merger "failed". In fact, NEFA is in excellent financial condition, has a very strong Board and Executive leadership, and is adjusting in a changing world to serve the needs of our members.
"In 2010, we will look to expand our grass roots offerings and have recently contracted with the Fairmont Hotel in Dallas for our spring 2010 conference. We will continue to produce quality offerings, at a cost point in line with the expectations of our members in today's environment.
"You are right that 2009 has been a difficult year for the industry and membership totals for all of the industry associations reflect this turmoil. The merger resulting in the NEFA may not have had the best timing as it relates to membership count, but that does not support your conclusion that the merger has failed. One of the major accomplishments of the NEFA merger has been to streamline overhead (eliminating two offices, two auditors, one major conference, etc.) so that the new association can withstand economic challenges while offering members superior programs and value. So far, the association has had a tremendously successful spring conference in Orlando and has executed over a dozen regional events around the country that have been well attended. The upcoming conference in Monterey is shaping up to be a very promising event and we expect a good attendance and support from the industry.
"The merger, so far, has been anything but a failure, but on many levels the merger has been a tremendous success. Success or failure may be in the eyes of the beholder.
"The Executive Board of NEFA has asked me to personally invite you to join us in Monterey for our Fall Conference so that you can experience, first hand, the strength of our Association. I'm certain if you take the time to visit with us you will agree that the NEFA is in fact a vibrant, responsive organization working hard to meet the demands of its members and our industry in a difficult economic cycle. We hope to see you in Monterey.
"Please contact me directly to finalize your registration for Monterey."
Regards,
Steven R. Hughes
Executive Director
National Equipment Finance Association (NEFA)
shughes@nefassociation.org
404.760.4236 (direct dial)
404.803.0636 (mobile)
Cc: NEFA Executive Committee and Board of Directors
(I will plead guilty to the headline wanting to attract readers to the article.
(I wish you had spoken to Joe Woodley, CLP, who was quoted in the article. He is quite aware Leasing News has been running year-end and six month association membership numbers for nine years. He is the person I have called for nine years. He was CEO during the time, and his title today is NEFA "Membership Director."
(In my conversation with him, Joe Woodley invited me as his guest to the Monterey convention. Unfortunately, Sue and I will be in our scheduled vacation in Hawaii centered on a wedding on 26th, otherwise we would come to Monterey, an hour drive from our house. I have always enjoyed the Monterey Conventions, and have missed very few held there. The restaurants, wineries, Big Sur, shopping in Carmel, the weather is always beautiful at that time of the year, also in Carmel Valley. Attendees should take a week to ten days and enjoy this area. Sue and I spend a lot of time in the area. We all need a break from the terrible news each day, and this is the place to go!!!
(I would like to point out to NEFA readers, Leasing News publishes all NEFA regional events, promotes them, on a list and individually, as well as conventions, on a list and individually. All generated by us, not sent to us by anyone. We have no trade on this or get paid. We are the only leasing trade publication that does this 12 months a year for free. For all associations, equally.
(It was numbers to me that said there should be more members of NEFA. You have the Equipment Leasing and Finance Association, an excellent group, for the larger companies, the well-healed ones who bring many to conferences, participate, get much from the workshops and lobbying activity. A paid 25 professional staff provides much for the membership.
(The National Association of Equipment Leasing Brokers is excellent for their members, who get a lot of financial benefits, education, networking, share information, but it is for them, as remember funders don't even get a chance to vote. If you are a broker, it is a must you belong to this group.
(There are several others, but in the general equipment leasing category, that leaves the National Equipment Financial Association for the small to medium sized lessor, smaller funder, long time independent brokers who often become a lessor or packager, who have networking and publications and help for this marketplace. The Certified Leasing Professional program started here.
(NEFA should have more members, and despite those who only want to come to a convention that hits a certain number, all the NEFA conferences have been successful in the fact that those attend always come back saying this was the best ever, I learned more, met new people, saw old friends.
Here are the charts, the basis for the membership count at June 30, 2009:
While the membership count is higher today, the article was based on June 30, 2009:
"The current membership count of the new National Equipment Finance Association is 249, according to Joe Woodley, CLP, Membership Director. The year-end numbers of both added together are 472. According to a joint press release (*) as a main reason for the merger, 60 members belong to both, making the actual number then 412. That was the number used, not 472, which would have made the actual percentages much higher. As it is: 39.5%"
Joe also predicted the membership numbers would rise from June 30th, as noted in the article, and as you note in your letter a higher membership number:
"Joe Woodley, CLP, believes once 'former' members want to sign up for the Monterey Conference September 24-27, they will rejoin. He believes it has always been a popular conference in the past and will remain so."
As to failure, that is really in the beholder of the word, as you indicate in your letter. Those from both the Eastern Association of Equipment Lessors and United Association of Equipment Leasing who worked hard on the merger don't believe so. By your count the date you sent the letter, 265 member companies don't believe so, either. Most certainly the economy has been a factor, for all the associations.
My point was the numbers should have been different, even considering the economy, particularly in comparison with the other leasing associations.
Kit Menkin
(*) EAEL-UAEL Merger Report
http://www.leasingnews.org/archives/July%202008/07-16-08.htm#merge
NEFA web site letter:
http://leasingnews.org/PDF/NEFA_letter.pdf
Article: Assoc. Member Count shows EAEL-UAEL Merger Failed
http://leasingnews.org/archives/August%202009/08-10-09.htm#Membership
--------------------------------------------------------------

Leasing Association Conference 2009
September 24-27, 2009
National Equipment Finance Association
2009 Fall Conference and Exposition
Monterey , California

Charlie Ehlers, US Bank Manifest
Conference Chair

For information on exhibit and sponsorship opportunities please contact us:
Kim King 760.574.6328
Alison Pryor 404.760.2841
Joe Woodley 404.760.2842

Brochure is available at:
http://www.nefa.affiniscape.com/displaycommon.cfm?an=1&subarticlenbr=49

Registration:
https://m360.nefassociation.org/frontend/event/registration/login.aspx?EventId=8111
www.nefassociation.org
--------------------------------------------------------------
October 18th-20th
Equipment Leasing and Finance Association
48th Annual Convention
Manchester Grand Hyatt
San Diego, CA

New this year: The Funding Source Connction, a virtual funding
exhibition allowing attendees and funding sources to connect while at the convention.

Members: $1775 Non-Members: $3550
First Timer, member only: $1095

Multi-discounts to members from the same firm available
Additional Attendee: $1520
Download Brochure:
http://www.elfaonline.org/cvweb_elfa/cgi-bin/documentdll.dll/view?DOCUMENTNUM=116 www.elfaonline.org
-------------------------------------------------------------
November 9, 2009
National Equipment Finance Association
2009 Super Regional Conference
Newark, New Jersey
www.nefassociation.org
-------------------------------------------------------------------
To view Leasing Association Events-Meetings Open to All, please click here.
--------------------------------------------------------------

List of Associations for those in Leasing Industry

--------------------------------------------------------------

--------------------------------------------------------------

-------------------------------------------------------------

News Briefs----
---------------------------------------------------------------

You May have Missed---
----------------------------------------------------------------


California Nuts Briefs---
----------------------------------------------------------------

Sports Briefs----
----------------------------------------------------------------


"Gimme that Wine"
Wine Prices by vintage
http://www.winezap.com
US/International Wine Events
http://www.localwineevents.com/
http://www.wine-searcher.com/
Winery Atlas
http://www.carterhouse.com/atlas/
Leasing News Wine & Spirits Page
http://two.leasingnews.org/Recommendations/wnensprts.htm
The London International Vintners Exchange (Liv-ex) is an electronic exchange for fine wine.
http://www.liv-ex.com/
----------------------------------------------------------------

Today's Top Event in History
[headlines]
----------------------------------------------------------------

This Day in American History
1721-The Boston Gazette advertised a Camel would be exhibit for sale" African camel...7 feet high and 12 feet long."
1776 - The Hurricane of Independence makes landfall. Between this day and 9 September it will kill 4,170 people from North Carolina to Nova Scotia.
1780- British intelligence officer Major John André was hanged as a spy in Tappan , New York . Captured on his return to New York City by American militiamen fighting in the War of Independence, Major André was found to have papers hidden in his boot concerning West Point, New York . General George Washington designated a board of officers to hear the case which, after finding André guilty of spying, sentenced him to death. More disturbing news was uncovered during the process of the investigation. The papers carried by the British officer had been given to him by Brigadier General Benedict Arnold of the Continental Army, recently appointed commandant of the fort at West Point .
Since May 1779, Arnold, motivated by greed, by his opposition to the French alliance of 1778, and by his resentment towards authorities who had reprimanded him for irregularities during his command in Philadelphia , had maintained a secret correspondence with Major André. On September 21, Arnold had agreed to surrender West Point to the British in exchange for 20,000 pounds. West Point , at the time,
was a major fort, plus defended the major water transportation for the area.
(lower half of: http://memory.loc.gov/ammem/today/oct02.html )
1800 – Birthday of Nat Turner Virginia, leader of major slave rebellion
http://www.bigchalk.com/cgi-bin/WebObjects/WOPortal.woa/wa/HWCDA/
file?fileid=155144&flt=ga
1864- Battle of Saltville
A Union cavalry column strikes Saltville in southwestern Virginia , but is defeated by a force patched together from several reserve units. The Confederacy's main source of salt, used as a preservative for army rations, was secured as the war entered its final phase. With nearly 8,000 soldiers, the two Union forces converged on the area; the Confederates had barely 1,000 men to stop them. Some of those were used to slow Gillem's advance, but only a few hundred men under the command of Colonel Henry Giltner were available to face Burbridge. On October 1, Giltner delayed the Yankees at Clinch Mountain , but by October 2 the Yankees had reached the outskirts of Saltville. Confederate General John Williams arrived just in time with cavalry reinforcements, and Burbridge suddenly faced more than 2,500 Rebels. The determined Confederates dug in and repulsed a series of attacks. By nightfall, Burbridge's men were running low on ammunition. The Yankees withdrew during the night, and the Confederates pursued them to the Kentucky border. The glory of the victory was tarnished, however, when the Confederates massacred wounded Union soldiers from the 5th and 6th Colored Cavalry.
The Union suffered 329 men killed, wounded, or missing at Saltville, while the Confederates lost 190 men. It was a stunning victory for the Confederates, since they were vastly outnumbered. Winning the Battle of Saltville did little to delay the collapse of the Confederacy, however, which was complete just six months later.
1864 - The forces of Union General William T. Sherman march into Atlanta, Georgia-one day after the Confederates evacuate the city.
1866-J.Osterhoudt of New York City , obtained a patent for an "improved method of opening tin cans." The can had a projecting lip and a key could open it.
1871-Birthday of Cordell Hull, American statesman who served in both houses of the Congress and as secretary of state , born Pickett County , TN. Noted for his contributions to the "Good Neighbor" policies of the US with regard to countries of the Americas and to the establishment of the United Nations. Hull died at Bethesda , MD July 23, 1955.
1874-Birthday of Edward H. Crump, Holly Springs , MS "Boss Crump" -- of Memphis , Shelby County , Tenn. Born near Holly Springs , Marshall County , Miss. , October 2 , 1874 . Democrat. Mayor of Memphis, Tenn. , 1910-16, 1939; delegate to Democratic National Convention from Tennessee, 1928 , 1936 , 1940 , 1944 ; U.S. Representative from Tennessee , 1931-35 (10th District 1931-33, 9th District 1933-35); member of Democratic National Committee from Tennessee , 1936-45. Died in Memphis , Shelby County , Tenn. , October 16 , 1954 . Interment at Elmwood Cemetery , Memphis
http://www.bartleby.com/65/e-/E-Crump-Ed.html
http://kids.infoplease.lycos.com/ce6/people/A0827280.html
http://bioguide.congress.gov/scripts/biodisplay.pl?index=C000955
1885 - 150 white miners in Rock Springs, Wyoming, brutally attack their Chinese coworkers, killing 28, wounding 15 others, and driving several hundred more out of town. The miners working in the Union Pacific coal mine had been struggling to unionize and strike for better working conditions for years. But at every juncture the powerful railroad company had bested them. Searching for a scapegoat, the angry miners blamed the Chinese. The Chinese coal miners were hard workers, but the Union Pacific had initially brought many of them to Rock Springs as strikebreakers, and they showed little interest in the miners' union. The Rock Springs massacre was symptomatic of the anti-Chinese feelings shared by many Americans at that time. The Chinese had been victims of prejudice and violence ever since they first began to come to the West in the mid-nineteenth century, fleeing famine and political upheaval. Widely blamed for all sorts of social ills, the Chinese were also singled-out for attack by some national politicians who popularized strident slogans like "The Chinese Must Go" and helped pass an 1882 law that closed the U.S. to any further Chinese immigration. In this climate of racial hatred, violent attacks against the Chinese in the West became all too common, though the Rock Springs massacre was notable both for its size and savage brutality.
1890, birthday of Groucho Mark. Born Julius Henry Marx at New York , NY . Comedian, who along with his brothers, constituted the famous Marx Brothers. The Marx Brothers began as a singing group and then acted in such movies as Duck Soup and Animal Crackers. During the '40s and '50s, Groucho was the host of the television and radio show "You Bet Your Life." Died at Los Angeles , CA , Aug 19, 1977.
1885- Ruth Bryan Owen Rohde birthday, a remarkable woman from Florida - U.S. statesperson. RBOR was a former United States Ambassador to Denmark ; member of the House of Representatives from 1929-1933, and first woman elected from the deep South ( Florida ). Her accomplishments as U.S. Representative include the farsighted proposals to designate the Florida Everglades as a national park and to establish a cabinet-level department to oversee the health and welfare of families and children. She lost her reelection in 1932 because she favored prohibition - although later she voted for its repeal because that was what her constituents wanted. Rohde was appointed U.S. Minister to Denmark in 1933 by President Franklin D. Roosevelt. She resigned from the foreign service (1936) to marry a second time, a Danish citizen. Her marriage to a Dane gave her duel citizenship according to Danish law and an impossible conflict as a U.S. ambassador. President Harry Truman appointed her alternate U.S. delegate (1949) to the U.N. General Assembly where she chaired the executive committee of the UN Speakers Research Committee. RBOR received the Distinguished Service Medal from King Frederik of Denmark (1954). RBOR authored six books. Politically, she is best known, however for the grueling 10,000 mile campaign up and down the coast of Florida in her winning campaign for the Fourth District Congressional seat in 1928. After she won election, her opponents challenged her by claiming that she had forfeited her American citizenship under a law passed in 1907 when she married a British subject, Reginald Owen in 1910. The 1922 Cable Act, one of a series to right the wrongs of the 1907 law, enabled her to be renaturalized, but her opponents claimed it did not meet the seven year PRIOR citizenship requirement for a congressional representative. The 1907 law stripped a native-born U.S. woman of her citizenship if she married a citizen of another nation. No such outrageous actions were taken against men who married foreign women - in fact, their marriage conferred U.S. citizenship on their wives! The House ethics committee allowed her to be seated after an emotional appeal and a LOGICAL one. She was, after all, BORN an American. Her case focused national attention on the grossly unfair laws affecting women. The law had been changed but even such people as heiress Barbara Hutton and renowned news correspondent Dorothy Thompson had lost their citizenship because of the appalling law and were unable to regain it because there was no retroactive elimination. By the way, Rohde was the eldest daughter of William Jennings Bryan, noted U.S. political figure and a candidate for the presidency. A daughter but not his clone. While serving as U.S. Representative, she astonished pundits by voting for tariffs on imports, a policy her father had vehemently opposed.
http://everglades.fiu.edu/reclaim/bios/owen.html
1895-Birthday of comedian Bud Abbott Asbury Park, NJ http://tomahawk.tigerx.com/people/abbott.htm
http://www.bestbuy.com/movies/Artist.asp?cid=21&m=270 y Pk NJ ,)
1928 – African-American DeFord Bailey cut eight masters at Victor Records Studios in Nashville . Three songs were issued, marking the first studio recording sessions in the place now known as Music City , USA . On December 6, 1925, DeFord won second place with his rendition of "It Ain't Gonna Rain No More" in a French harp contest on radio station WDAD. Soon after, Bailey made his first appearance on WSM Radio, after overcoming some racial opposition from the station's director. The young black performer was given the title "Harmonica Wizard." Bailey played a role in the naming of the "Grand Ole Opry." In 1926, the WSM Barn Dance followed an hour of symphonic music, and one evening its programming concluded with a selection by a young composer from Iowa reproducing the sound of a train. Bailey opened the country music program with his rendition of "Pan American Blues." The difference in the musical genres caused the director, George D. "Judge" Hay, to observe, "For the past hour we have been listening to music taken largely from grand opera; from now on we will present 'The Grand Ole Opry.'" Bailey toured with other stars of the Opry, including Roy Acuff, Uncle Dave Macon, Bill Monroe, and others. During his travels throughout the South in the 1930s, he was well received by the country music public, although racial segregation laws caused Bailey problems in hotels and restaurants. To get a hotel room, on some occasions either he posed as a baggage boy for the white performers or pretended to be Uncle Dave Macon's valet. In April of 1927, Bailey teamed with the black Golden Echo Quartet to make his first recordings of "Pan American Express" and "Hesitation" for Columbia Records in Atlanta . The Columbia recordings were never released. Two weeks later he recorded eight titles for Brunswick label in New York . On October 2, 1928, DeFord recorded for Victor records during a Nashville session. "Ice Water Blues/Davidson County Blues" became so popular that the Victor label released it three times.
http://www.tnstate.edu/library/digital/bailey.htm
http://www.tnstate.edu/library/digital/bailey.htm
1928-Birthday of George "Spanky" McFarland actor. http://www.classicmoviekids.com/mcfarland.htm e Rascals), Dallas , TX
http://us.imdb.com/Name?McFarland,+George+'Spanky
1929-October 2, Guitarist Howard Roberts Birthday http://www.riffinteractive.com/expguitar/HowardRoberts1.htm
http://www.utstat.utoronto.ca/mikevans/hroberts.html
http://www.utstat.toronto.edu/mikevans/hroberts/sounds/discography.html
http://www.utstat.toronto.edu/mikevans/hroberts/sounds/side70s.html
1929- birthday of Moses Gunn.. The 1981 winner of the NAACP Image Award for his performance as Booker T. Washington in the film Ragtime was born at St. Louis , MO. His appearances on stage ranged from the title role in Oth­ello to Jean Genet's The Blacks. He received an Emmy nomina­tion for his role in Roots and was awarded several Obies for off-Broadway performances. On film he appeared in Shaft and The Great White Hope. He died Dec 17, 1993, at Guilford , CT.
1929 - "The National Farm and Home Hour", which gave rural Americans information about farm products, growing crops, farm animal care and useful household tips, debuted on NBC radio. "The Stars and Stripes Forever" opened the show. Don Ameche and Raymond Edward Johnson were featured, along with music and entertainment by The Cadets male quartet, Jack Baus and The Cornbusters and Mirandy of Persimmons Holler. "The National Farm and Home Hour" was sponsored by Montgomery Ward (or, Monkey Ward's, as we used to call it).
1933 - "Red Adams" was heard for the first time on NBC radio. Later, the program was retiled, "Red Davis" (starring Burgess Meredith), "Forever Young" and, finally, "Pepper Young's Family" (starring Mason Adams). Radio listeners kept listening through all the changes until 1959.
1932-Birthday of former baseball manager and player Maurice Morning "Maury" Wills, born Washington , DC.1935-Birthday of Robert H. Lawrence, Jr. He was named the first black astronaut when he was selected by the Air Force for space flight training in 1966. Born in 1935 on Chicago 's South Side, Lawrence graduated from Englewood High School and earned a B.S in chemistry from Bradley University in 1956. He joined the Air Force and completed a doctorate in physical chemistry at Ohio State University . He died in a plane crash on Dec. 8, 1967, at Edwards Air Force Base in California before the start of his space mission. On August 30, 1983, Guion (Guy) S. Bluford, Jr. became the first black American astronaut to make a space flight. Robert H. Lawrence School in Chicago 's Jeffrey Manor neighborhood is named in his memory . 966. Born, Jr. http://www.floridatoday.com/space/explore/stories/1997b/102897b.htm
http://stargate.1usa.com/stamps/articles/artic006.htm
1935 - Perhaps the most intense hurricane ever to hit the U.S. struck the Florida Keys with 200 mph winds. The hurricane produced a fifteen foot tide and waves thirty feet high. 400 persons perished in the storm on that Labor Day. The barometric pressure at Matecumbe Bay FL hits a record low for the U.S. of 26.35 inches.
1937 - Ronald Reagan, just 26 years old, made his acting debut with the Warner Brothers release of "Love is in the Air".
1939 - "Flying Home" was recorded by Benny Goodman and his six-man-band -- for Columbia Records. It became his "signature" tune. He had two black musicians, Teddy Wilson on piano and Lionel Hampton on vibraphone. Goodman was the first to break the white-black musician barrier in the early 1930's and the first major band and group to include both black and white musicians playing together, especially in lead positions.
1944 - Navy pilot George Herbert Walker Bush was shot down by Japanese forces as he completed a bombing run over the Bonin Islands. Bush was rescued by the crew of the U.S. submarine Finback; his two crew members, however, died.
1944--LEE, DANIEL W. Medal of Honor Rank and organization: First Lieutenant, U.S. Army, Troop A, 117th Cavalry Reconnaissance Squadron. Place and date: Montreval, France, 2 September 1944. Entered service at: Alma, Ga. Born: 23 June 1919, Alma, Ga. G.O. No.: 14, 4 February 1946. Citation: 1st Lt. (then 2d Lt. ) Daniel W. Lee was leader of Headquarters Platoon, Troop A, 117th Cavalry Reconnaissance Squadron, Mechanized, at Montreval, France, on 2 September 1944, when the Germans mounted a strong counterattack, isolating the town and engaging its outnumbered defenders in a pitched battle. After the fight had raged for hours and our forces had withstood heavy shelling and armor-supported infantry attacks, 2d Lt. Lee organized a patrol to knock out mortars which were inflicting heavy casualties on the beleaguered reconnaissance troops. He led the small group to the edge of the town, sweeping enemy riflemen out of position on a ridge from which he observed 7 Germans manning 2 large mortars near an armored half-track about 100 yards down the reverse slope. Armed with a rifle and grenades, he left his men on the high ground and crawled to within 30 yards of the mortars, where the enemy discovered him and unleashed machine-pistol fire which shattered his right thigh. Scorning retreat, bleeding and suffering intense pain, he dragged himself relentlessly forward He killed 5 of the enemy with rifle fire and the others fled before he reached their position. Fired on by an armored car, he took cover behind the German half-track and there found a panzerfaust with which to neutralize this threat. Despite his wounds, he inched his way toward the car through withering machinegun fire, maneuvering into range, and blasted the vehicle with a round from the rocket launcher, forcing it to withdraw. Having cleared the slope of hostile troops, he struggle back to his men, where he collapsed from pain and loss of blood. 2d Lt. Lee's outstanding gallantry, willing risk of life, and extreme tenacity of purpose in coming to grips with the enemy, although suffering from grievous wounds, set an example of bravery and devotion to duty in keeping with the highest traditions of the military service
1945 - Aboard the USS Missouri in Tokyo Bay, Japan formally surrenders to the Allies, bringing an end to World War II. By the summer of 1945, the defeat of Japan was a foregone conclusion. The Japanese navy and air force were destroyed. The Allied naval blockade of Japan and intensive bombing of Japanese cities had left the country and its economy devastated.
1945-Birthday of singer/songwriter Don McLean, New Rochelle , NY .
http://www.don-mclean.com/
http://rupertsrecords.tripod.com/intro.htm
1946-Birthday of singer Freddie Jackson, Harlem , NY .
http://www.delafont.com/music_acts/freddie-jackson.htm
1946-Birthday of accordion player Jo-EL Sonner, Rayne , LA
http://www.texas-sounds.com/artists/joelsonnier/joelsonnier.htm
http://www.louisianamusicfactory.com/showoneprod.asp?ProductID=185
http://www.karmaking.com/artists/flying_buritos/buritos_music.htm 1947- Yogi Berra becomes first to pinch hit a world series homer.
http://www.sportingnews.com/archives/worldseries/1947.html
http://www.thebaseballpage.com/past/pp/berrayogi/
http://rinkworks.com/said/yogiberra.shtml
1948- Donna Karan born Forest Hills , NY - U.S. fashion designer, responsible for the Murphy Brown look - the mix and match wear in soft fabrics in muted colors that allowed an active woman to move comfortably and stay neat all day. She had two terms as chief designer for the Anne Klein line before breaking off to form her own line. Her first stock offering topped $160 million.
http://www.hkbu.edu.hk/~samho/bba/chan-joa/designer.htm
http://aolsvc.aol.teachervision.fen.com/ipa/A0762321.html
http://www.donnakaran.com/
1949 - "Hennnnnnreeeeee! Henry Aldrich!" "Coming, Mother!" The popular radio program, "The Aldrich Family", became one of TV's first hits, as the longtime radio show appeared on NBC-TV for the first time. In addition to being a successful radio transplant, "The Aldrich Family" scored another distinction -- being the very first TV sitcom (situation comedy).
1950 - The temperature at Mecca, CA, soared to 126 degrees to establish a U.S. record for the month of September. The low that morning was 89 degrees.
1950—Top Hits
Goodnight Irene - The Weavers
La Vie En Rose - Tony Martin
All My Love - Patti Page
Goodnight Irene - Red Foley-Ernest Tubb
1950- This comic strip featured Charlie Brown, Lucy, Linus, Sally, Peppermint Patty and Charlie's dog Snoopy. The last new Peanuts strip was published Feb 13, 2000.
1950- "Lux Video Theater," James Mason, Otto Kruger and Gordon MacRae hosted this half-hour dramatic anthology series that aired for seven years on both CBS and NBC. Its famed guest stars included: Robert Stack in "Inside Story" (1951); Peter Lorre in "The Taste" (1952); Grace Kelly in "A Message for Janice" (1952); Edward G. Robinson in "Witness for the Prosecution" (1953) and Esther Williams in "The Armed Venus" (1957). 1953- Brooklyn Dodger Carl Erskine strikes out 14 Yankees in the 50 th World Series.
http://www.pubdim.net/baseballlibrary/ballplayers/E/Erskine_Carl.stm
http://www.baseball-almanac.com/players/player.php?p=erskica01
1954- "The Jimmy Durante Show" premiered on TV. Affectionately known as "The Schnozz," Durante hosted a Saturday night variety show with his former vaudeville partner, Eddie Jackson, pianist Jules Baffano and drummer Jack Roth. It alternated with "The Donald O'Connor Show" on NBC and aired for two years.
1954-"The George Gobel Show" premiers on TV. George Gobel hosted this comedy-variety show for five years on NBC. Chanteuse Peggy King and Jeff Donnell were also on the show, with Eddie Fisher as "permanent guest star." In 1959 Gobel switched networks to CBS and appeared for a year with Joe Flynn, Anita Bryant and Harry von Zell. He played Las Vegas , Nevada very often.
1955- "Alfred Hitchcock Presents" premiered on TV.. Alfred Hitchcock was already an acclaimed director when he began hosting this mystery anthology series that aired on CBS and NBC for 10 years. Each episode began with an introduction by Hitchcock, the man with the world's most recognized profile. Hitchcock directed about 22 episodes of the series. Robert Altman was also a director for the series. Among the many stars who appeared on the show are:
Barbara Bel Geddes, Brian Keith, Gena Rowlands, Dick York, Claris Leachman, Joanne Woodward, Steve McQueen, Peter Lorre, Dick Van Dyke, Robert Redford and Katherine Ross.
1958—Top Hits
It's All in the Game - Tommy Edwards
Rock-in Robin - Bobby Day
Tears on My Pillow - Little Anthony & The Imperials
Bird Dog - The Everly Brothers
1959- "The Twilight Zone" went on the air with these now-familiar words: "There is a fifth dimension, beyond that which is known to man. It is a dimension as vast as space and as timeless as infinity. It is the middle ground between light and shadow, between science and superstition, and it lies between the pit of man's fear and the summit of his knowledge. This is the dimension of imagination. It is an area which we call ' The Twilight Zone'." The anthology program ran five seasons for 154 installments, with a one-year hiatus between the third and fourth seasons. It now is considered to have been one of the best dramas to appear on television. It was created and hosted by Rod Sterling . He lived down the street from us in the Pacific Palisades. My father Lawrence Menkin wrote several of the episodes. He used to give Rod Sterling a hard time, calling him a "hog" for writing most of them. Sterling would get a kick out of this from my father who was six foot four and Sterling was thin and about five foot four tall. The last episode was telecast on Sept 31, 1965. 1961- Robbie Nevil rocker
http://www.radio101.it/soul/arnvl.html
http://www.robbienevil.com/
1961 "Ben Casey" premieres on television, competing with Dr. Kildare, starring Richard Chamberlain . The second year, it overtook Dr. Kildare in ratings, running for five years and 153 episodes starring Vince Edwards as Dr. Ben Casey, Sam Jaffe as Dr. David Zorba, Franchot Tone as Dr. Freeland and
Bettie Ackerman as Dr. Maggie Graham. He was a friend of my father's very good friend and actor ( can't remember his name right now), who found himself "typecast" as an actor, tried singing, and had gone from nobody to a great TV star, and then back to a "nobody," he felt; brooding about it, almost obsessed, as I remember. He died of cancer March 12, 1996
http://timvp.com/bencasey.html http://www.celebhost.net/vinceedwards/casey1.html
http://www.celebhost.net/vinceedwards/casey3.htm http://www.meninmovies.com/vince_edwards.html l http://www.canoe.ca/JamMoviesArtistsE/edwards_vince.html
1962- Frank Sinatra records with Count Basie, Los Angeles , Reprise Records FS 1008
1965- Pope Paul VI named the Very Reverend Bishop Harold Robert Perry of Lake Charles , LA , as the auxiliary bishop of the Archdiocese of New Orleans. He was the very first Catholic bishop who was an African-American . He was consecrated in the Basilica of St. Louis, New Orleans , LA , on January 6, 1966, and was the pastor of the New Orleans Parish of St. Theresa of the Child of Jesus, Society of the Divine Word.
1965 - The McCoys' "Hang on Sloopy" hit #1 in the U.S. The song snuck in at number one for one week, between "Eve of Destruction", by Barry McGuire and "Yesterday", by The Beatles.
1965-The Beatles receive a Gold record for their single, "Help!", which was still rising up the charts.
1965-The Beatles release "Yesterday", on which only Paul is actually playing. More than 2,500 cover versions of the song exist, making it one of the most recorded songs in history.
1966-Top Hits
Cherish - The Association
Beauty is Only Skin Deep - The Temptations
Black is Black - Los Bravos
Almost Persuaded - David Houston
1966 - Sandy Koufax, in great pain from an arthritic elbow, won 27 games and, for the third time in four years, led the Los Angeles Dodgers to the National League pennant. However, the Baltimore Orioles swept the Dodgers 4-0 in the World Series that year.
1967- Thurgood Marshall, appointed by President Lyndon B. Johnson, was sworn in as associate justice of the U.S. Supreme Court. Marshall was the first black Supreme Court justice and served until his retirement on June 27, 1991, at the age of 82. He had served in the U.S. Second Circuit Court of Appeals (1961-1965) and as U.S. Solicitor General (1965-1967). Justice Marshall died on January 24, 1993.
1930 Mr. Marshall graduates with honors from Lincoln U. (cum laude)
1933 Receives law degree from Howard U. (magna cum laude); begins private practice in Baltimore
1934 Begins to work for Baltimore branch of NAACP
1935 With Charles Houston, wins first major civil rights case, Murray v. Pearson
1936 Becomes assistant special counsel for NAACP in New York
1940 Wins first of 29 Supreme Court victories (Chambers v. Florida )
1944 Successfully argues Smith v. Allwright, overthrowing the South's "white primary"
1948 Wins Shelley v. Kraemer, in which Supreme Court strikes down legality of racially restrictive covenants
1950 Wins Supreme Court victories in two graduate-school integration cases, Sweatt v. Painter and McLaurin v. Oklahoma State Regents
1951 Visits South Korea and Japan to investigate charges of racism in U.S. armed forces. He reported that the general practice was one of "rigid segregation".
1954 Wins Brown v. Board of Education of Topeka, landmark case that demolishes legal basis for segregation in America
1961 Defends civil rights demonstrators, winning Supreme Circuit Court victory in Garner v. Louisiana ; nominated to Second Court of Appeals by President J.F. Kennedy
1961 Appointed circuit judge, makes 112 rulings, all of them later upheld by Supreme Court (1961-1965)
1965 Appointed U.S. solicitor general by President Lyndon Johnson; wins 14 of the 19 cases he argues for the government (1965-1967)
http://memory.loc.gov/ammem/today/oct02.html
http://chnm.gmu.edu/courses/122/hill/marshall.htm
http://www.ai.mit.edu/~isbell/HFh/black/events_and_people/html/001.thurgood_
marshall.html
1968- Bob Gibson of the St. Louis Cardinals struck out 17 Detroit Tigers, a record, in the first game of the World Series. The Tigers recovered to win the Series in seven games.
1968-Redwood National Park established.
1974-Top Hits
Rock Me Gently - Andy Kim
I Honestly Love You - Olivia Newton-John
Nothing from Nothing - Billy Preston
I'm a Ramblin' Man - Waylon Jennings
1975-W.T.Grant files for bankrupcy. After a year of desperately trying to revive its flagging fortunes, the once-mighty retailer W.T. Grant filed for bankruptcy on this day. Seeds of the company's collapse were planted in the mid-1960s, when management embarked on an ambitious growth program. The company decided to open a fleet of new stores and, after five years of rapid expansion, 410 super-sized Grant outlets had been built around the country. At the same time, Grant, which had traditionally stocked mainly inexpensive products, began to offer more of the pricier items usually sold at department stores. Unfortunately, the retail makeover only served to alienate Grant's clientele, who had relied on the stores for cheap goods. When a recession hit in 1974, the company was left with little in the way of customers or earnings. At the time it went belly-up, W.T. Grant was saddled with over $1 billion in debt, making it the nation's single biggest retailing failure.
1977- When Dusty Baker hits his 30th homer of the season against the Astros' J.R. Richard, the Dodgers become the first team in major league history to have four players hit 30 or more home runs. He joins with Steve Garvey (33), Reggie Smith (32) and Ron Cey (30) to complete the foursome.
1980- Larry Holmes retains WBC heavyweight title defeating Muhammad Ali
http://www.larryholmes.co.uk/index.htm
1982---Top Hits
Jack & Diane - John Cougar
Eye in the Sky - The Alan Parsons Project
Somebody's Baby - Jackson Browne
Put Your Dreams Away - Mickey Gilley
1988 - The games of the XXIV Olympiad closed at Seoul , Korea . The Soviet Union topped the medals tally with 132 (55 gold) against 102 medals for East Germany (37 gold) and 94 for the United States (36 gold). The Olympics were also profitable, with a surplus of $288 million. And the Games helped open new avenues of foreign trade and commerce to the isolated, but burgeoning, South Korean economy.
1988 - Unseasonably hot weather prevailed in the northwestern U.S. Afternoon highs of 98 degrees at Olympia WA, 98 degrees at Seattle WA, 105 degrees at Portland OR, and 110 degrees at Medford OR, established records for the month of September. Quillayute WA equaled their September record with an afternoon high of 97 degrees.
1990-Top Hits
(Can't Live Without Your) Love and Affection - Nelson
Close to You - Maxi Priest
Praying for Time - George Michael
Jukebox in My Mind - Alabama
2001- Slugging Sammy Sosa becomes the first player in baseball history to slug 60 home runs in three seasons. The Cubs' outfielder connects off Reds starter Lance Davis to reach the milestone.
2002- Former Diamondback Alex Cabrera slams his 55th home run to tie the Japanese single-season home run mark. The 31-year-old Seibu Lion joins Sadaharu Oh (1964) Tuffy Rhodes (2001) in the record book.


World Series This Date


1932 New York Yankees
1954 New York Giants
1995-The Rock and Roll Hall of Fame opened in Cleveland, Ohio, with Bob Dylan, Chuck Berry, Aretha Franklin, Al Green, Booker T and the MGs, Little Richard, the Allman Brothers, Boz Scaggs, James Brown and Martha Reeves making contributions.
--------------------------------------------------------------

Baseball Poem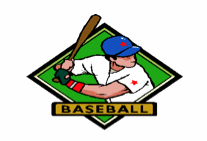 --------------------------------------------------------------

SuDoku
The object is to insert the numbers in the boxes to satisfy only one condition: each row, column and 3x3 box must contain the digits 1 through 9 exactly once. What could be simpler?
http://leasingnews.org/Soduku/soduko-main.htm
--------------------------------------------------------------

Daily Puzzle
How to play:
http://www.setgame.com/set/puzzle_frame.htm
Refresh for current date:
http://www.setgame.com/set/puzzle_frame.htm
--------------------------------------------------------------


http://www.gasbuddy.com/
http://www.gasbuddy.com/GB_Map_Gas_Prices.aspx
http://www.gasbuddy.com/GB_Mobile_Instructions.aspx
--------------------------------------------------------------

Weather
See USA map, click to specific area, no commercials
--------------------------------------------------------------

Traffic Live---
Real Time Traffic Information
You can save up to 20 different routes and check them out with one click,
or type in a new route to learn the traffic live
--------------------------------
Independent, unbiased and fair news about the Leasing Industry.
Ten Top Stories each week chosen by readers (click here)

Bank Beat
Cartoons
Computer Tips
Fernando's Review
Leasing 102
Online Newspapers
Placards
Sales Make it Happen
To Tell the Truth