Father of "Pickle Lease" Passes Away
"An interesting tidbit that might qualify as leasing news: Former congressman J. J. \"Jake\" Pickle passed away over the weekend at the age of 91. Pickle is most famous in the Leasing biz for his involvement in the 1984 Tax Reform Act. One result of that act is the \"Pickle Lease\", a lease by a U.S. lessor to a foreign lessee in which depreciation is slowed down to a straight line basis over a longer recovery period. The structure\'s namesake is, of course, Congressman Pickle. I just thought someone ought to know."
Bon Wier
2631 Torrey Pines Dr
Brentwood, CA 94513
Email =bon_wier@yahoo.com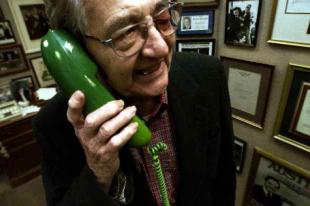 The late Congressman J.J. "Jake" Pickle
Pickle Lease "
"The Pickle Lease is the term applied to most types of cross-border leases which originate in the United States. (It is named for Congressman Pickle who supported legislation which gave rise to the depreciation format of this type of lease.) Most types of assets, including aircraft, can be leased on a basis where somewhat reduced U.S. depreciation benefits can be included in the economics."
Retired U.S. Rep. Jake Pickle, 91, of Austin died peacefully at 7:35 a.m. today at his home in Westminster Manor. His wife, Beryl, was with him, a family spokesman said.
A statement issued by the family said, "Jake Pickle represented the people of Central Texas with integrity for three decades. He was a grassroots politician who made decisions based on the needs of his constituency, not political gain.
"He was a mentor to many who returned the favor with loyalty and friendship," the statement added. "In addition to a distinguished career, Jake Pickle was dedicated to his family, who will miss him greatly."
http://www.statesman.com/metrostate/content/metro/stories
/06/19pickle.html