Friday, April 8, 2011
Share Leasing News
Archives---April 8, 2009
SunBridge Capital Pushed into Chapter 11
Classified Ads---Web Sites for Job Seekers
ZRG Leasing Index Posts 33% Increase in Q1
Classified Ads---Help Wanted
Credit Departments Still Operate in
"Do More with Less" Environment
eLease Founder Starts "St. Pete Brew" in St. Petersburg, FL
Ken Glasgow and Wife going gangbusters
with Simple Cupcakes of Naples, Florida
Leasing Schools/Franchisors
Top 10 Dying U.S. Industries
Charlie Chan Saying….
Three Active Cases—AHCS, EAR, IFC
Brian Black and John Turnacliff two new CLP's
Boston, Massachusetts Adopt-a-Dog
Meet's Cutoff/Poetry, Harry Potter & Deathly Hallows
Fernando Croce Movie/DVD Reviews
Somewhere, White Material
Classified ads—Attorneys
News Briefs---
Who loses in a government shutdown?
Budget Fight Threatens IPO Pipeline
Wells Fargo to layoff 1,900 in Mortgage Division
Madoff tags four investors with blame
Oil tops $110 per barrel
Indianapolis Downs files for Chapter 11
Coffee king on Amazon trail for furniture biz
Mayor Daley Kicks off his Farewell Tour
Pia Toscano Eliminated In American Idol Shocker
Broker/Funder/Industry Lists | Features (collection)
Top Ten Stories Chosen by Readers | Top Stories last six months

10 Things HR Won't Tell You About Your Resume
You May have Missed---
California Nuts Briefs
"Gimme that Wine"
This Day in American History
SuDoku
Daily Puzzle
GasBuddy
Weather, USA or specific area
Traffic Live----

######## surrounding the article denotes it is a "press release" and was not written by Leasing News nor information verified, but from the source noted. When an article is signed by the writer, it is considered a "by line." It reflects the opinion and research of the writer. It is considered "bias" as it is the writer's viewpoint.

[headlines]
--------------------------------------------------------------

Archives---April 8, 2009
SunBridge Capital Pushed into Chapter 11
Bank of Kansas City holding an original portfolio of $97 million, now down to $76 million, filed a motion for relief and the action appears to have pushed SunBridge Capital into a voluntary Chapter 11. There appears to be over $100 million in debt. Three creditors claiming to be owed more than $102,000 have filed a Chapter 7 involuntary bankruptcy petition against SunBridge Capital Inc., Kansas City, Kansas on March 20, 2009. There appears to be more to follow, as local banks seem to be holding the bag as well as Lakeland Bank, HSH Norbank, and Midwest Bank.

A meeting of Creditors 341(a) meeting will be held on Monday, May 4, 2009 at 11:00 AM at KC Room 173, United States Bankruptcy Court, District of Kansas.


Adrian Weber, President-CEO, SunBridge Capital
(Photo: Archive)
SunBridge CEO Adrian Weber and other witnesses were called to a meeting yesterday, April 7, 2009 at 2:00pm with other witnesses to appear, including those "necessary for rebuttal, foundation, impeachment, or authentication."
In the meantime, the list of those who have taken losses, have potential losses, agreed to a method of collecting lease payments and set up a "transition agreement," where: "Each Lender which is signatory hereto, shall place in a separate account designed by SBM as to each lender (the "Deposit Accounts" or as to each Lender the "Deposit Account"), the amounts as set forth below: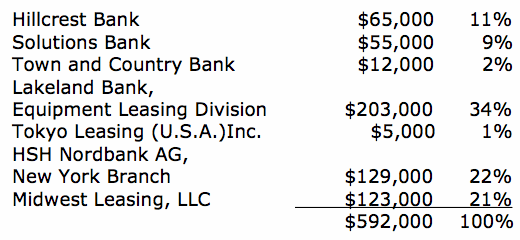 Unsecured creditors will be filing.
There is no filing at press time regarding Portfolio's held by LEAF Corporation or New World Equipment Funding.
Attorney for Debtor and Debtor-in-Possession:
Spencer Fane Britt & Browne, LLP, represented by Scott J. Goldstein, Lisa A. Epps
sgoldstein@spencerfane.com/lepps@specerfance.com
1000 Walnut, Suite 1400
Kansas City, MO 64106
(816) 474-8100
(816) 474-3216-Fax
Chapter 11 Filing:
http://leasingnews.org/PDF/SunBridge_files_Chapter_11_Voluntary_Bankrutpcy.pdf
Previous Stories
http://www.leasingnews.org/archives/April%202009/04-03-09.htm#push
http://www.leasingnews.org/archives/November%202008/11-14-08.htm#sun http://www.leasingnews.org/archives/July%202008/07-14-08.htm#sun
[headlines]
--------------------------------------------------------------

Classified Ads---Web Sites for Job Seekers
(These ads are "free" to those seeking employment or looking
to improve their position)


www.adams-inc.com
www.affinitysearch.com
www.bajobs.com
www.careerbank.com
www.careerbuilder.com
www.careerpath.com
www.careerjet.com
www.craigslist.org
ELFA Career Center
www.FinanceLadder.com
http://www.findhow.com/
www.hotjobs.com
www.indeed.com
www.jobs.net
www.jobs-applications.com
www.jobssearchengine.net
www.jobsearchusa.org
www.JobSpin.com
www.jobsinthemoney.com
www.ladders.com
www.leasingworld.co.uk
www.lessors.com
www.MarketingJobs.com
www.monitordaily.com
www.monster.com
www.monstertrak.monster.com/
www.Postonce.com
www.RecruiterConnection.com
www.resumeblaster.com
www.vault.com
www.vetjobs.com
www.worktree.com
www.worldleasingnews.com
Free Posting for those seeking employment in Leasing:
http://www.leasingnews.org/Classified/Jwanted/Jwanted-post.htm
All "free" categories "job wanted" ads:
http://www.leasingnews.org/Classified/Jwanted/Jwanted.htm
[headlines]
--------------------------------------------------------------

ZRG Leasing Index Posts 33% Increase in Q1

With unemployment rates falling across the country, the ZRG Leasing Hiring Index showed hiring demand is on the rise again in equipment leasing and finance. It appears the trend continues for direct sales personnel versus indirect or independents. The hiring is mostly centered in banks and captives, according to the ZRG Partners, although they note they are seeing increased activity in the independent sector as well.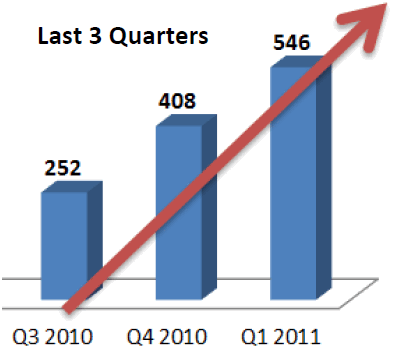 The Index ended the quarter at 546, the highest level of hiring since the first quarter of 2008.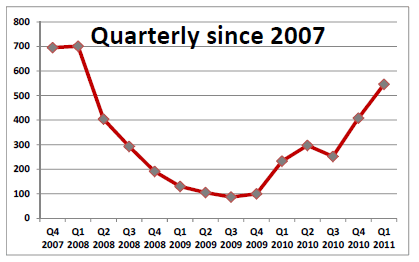 All signs point to a measured shift in hiring for the equipment leasing and finance market, with job openings exceeding available talent, the ZRG Leasing Index reports.


Ken Vancini, Managing Partner, office: Boston
"Coming off a 60% increase in hiring in Q4, the first quarter of 2011 showed the demand for new talent is real, said Ken Vancini, Managing Partner of ZRG Partners. ""The tide seems to be turning and companies are now on the prowl for talent. Many firms are finding that advertisements and networking are not producing results like they did in 2009 and 2010. Hiring demand is increasing across the board and companies are having to rethink their talent strategies to attract the best people once again."
He notes the makeup of the hiring this quarter also shows some interesting shifts. "Business development and sales hiring is back in vogue as companies are once again beefing up originations teams to support 2011 plans. This is running in tandem with improved funding liquidity and funding terms for many non-bank players.
"While hiring is up, we still see companies that are hiring being more selective in each hire which is causing openings to stay current longer. The belief that there are 3-4 candidates on the sideline for every role may be a myth as the market is shifting to a 'candidates' market once again."
The index is published quarterly and is based on several key proprietary data sources. These data sources include hiring data that comes directly from benchmark firms that make up the Index as well as 20 different National Job Boards and several leasing industry specific job sites. The sample group includes banks, captives and independents. The next update will be in July 2011.
www.zrgpartners.com:
http://www.leasingnews.org/PDF/leasing_indexq12011.pdf




[headlines]
--------------------------------------------------------------


Leasing Industry Help Wanted

High Compensation to High Achievers
Leasing Subsidiary of a National Bank Holding Company looking for experienced professionals (10+ years of experience in commercial finance industry) who can originate a volume of bank-qualified credits (primarily SEC reporting companies). Average transaction size from $1-20MM. Enjoy private
office in our Southern California location.
We offer excellent commission with a draw.
Send resume in strictest confidence to:
rose.jones98@yahoo.com
Documentation Administrator
Los Angeles, CA

Join one of the Monitor's Top Ten Independent Finance and Leasing Companies doing middle and large ticket transactions. Going on 22 years of successful, repeat business with an excellent reputation in the finance/lease community. Please email resume to: operations@julesandassociates.com
We will contact you for a personal interview
at our office in the financial district
www.julesandassociates.com
Jules and Associates, Inc. has been in
business for over 20 years.

Syndication Manager
Rancho Cucamonga, CA

Knowledge of transportation industry a plus, but not required. Compensation commensurate with experience
contact: wdalton@crlease.com
We can finance or lease any make or model
of truck, bus, or equipment


Marketing Genius
Riverside, California
Create, Design, Coordinate convention/trade shows marketing calls, remarketing assets/website
Send resume: Dreynolds@a-zresources.com
www.a-zresources.com
A-Z Resources captive affiliate to a major business distributor founded in 1975, join our staff, generating over $120 million in combined sales.
Please see our Job Wanted section for possible new employees.
[headlines]
--------------------------------------------------------------

Credit Departments Still Operate in
"Do More with Less" Environment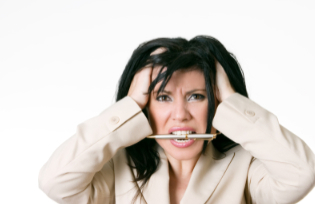 76% Not Hiring
19% Hiring
5% "Don't Know"
While most recent employment reports, including the ZRG Leasing Index above, report a number of notable job gains, the National Association of Credit Managers (NACM) report the great majority of thier members are not hiring, or planning to hire any new credit staff in the near future.
In the most recent NACM monthly survey, when asked "Is your company hiring, or planning on hiring, new credit staff?" 76% of respondents answered "no." Only 19% of respondents answered "yes" and the remaining 5% weren't sure. Many participants who noted their companies would be hiring credit staff in the near future commented that this was often to replace other staff members who were leaving or retiring.
One respondent noted that their company would not be hiring new credit department staff "at least not until we see a significant increase in sales where we can then justify adding staff.
The person also noted, "We have made some technological advancements that have enabled us to maintain our portfolio with a reduced staff."
The NACM report noted that other respondents cited increased efficiency due in part to technological solutions as the reason for their company's reluctance to add new employees.
"We have found updated software, computer systems and automated procedures that allow us to operate with the staff we have without expanding," said one respondent.
Industry concerns have also kept some companies from adding new hires, especially those in the construction or building sectors.
"The housing market/construction industry is still in no shape to consider hiring new people in any department. In fact, some builders and building material suppliers are still laying off and closing doors. I know of three people so far this year that have lost their jobs in our industry," said one respondent.
"Our company has been laying off people for the past three to four months. We have lost people with 12-15 years of service," said another. "The building industry, as everyone knows, is on its ear and I see no turnaround for another two years or longer. Wages have been frozen here for five years as well, and some people have suffered cut hours and reduced pay."
Some respondents noted that, despite sales increases, their company was relying on less permanent staffing solutions, like shared service environments or temporary hires, to maintain performance without having to add to department headcount.
"Regardless of the increase in transactional and dollar volume, 'do more with less' is the continued policy," said one participant.
NACM is hold their four day 115th Credit Congress and Exposition from May 22-25, Nashville, Tennessee to share new developments and find out how those involved in credit are staying abreast with the pressures of "do more with less."
More information on the conference can be found here:
http://creditcongress.nacm.org/registration/registration-information.html


[headlines]
--------------------------------------------------------------
eLease Founder Starts "St. Pete Brew" in St. Petersburg, FL
The founder of eLease, Tom Williams, one of the first aggregate leasing companies on the internet, changed the concept and moved from San Francisco to Florida in 2003. He grew the company, and along the way followed his favorite hobby of making beer. He also discovered a niche and wound up helping to finance over 50 craft breweries.
In the course of crafting beer at home, he developed what he calls the Orange Wheat ale, as well as some other recipes, that his friends and neighbors wanted more than the gifts of brew he was able to provide.
His wife Michele thought it would be a good idea to be able to make more beer available for friends and neighbors, perhaps even others in their hometown.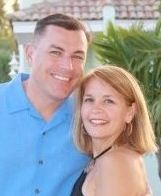 Tom and Michele Williams
"We started talking about how it would be great to have a local beer here in St. Petersburg," she said. "So we started a Facebook page." St. Pete Brew was born from it, with the inaugural beer St. Pete Orange Wheat, which Tom describes as ale made with orange peel and coriander seeds (4.7 a.b.v.) Right now, the beer is being brewed by one of Tom's clients, Dog Beverage in New Windsor, Maryland.
Michele Williams is the president and CEO, while Tom says he is still active in leasing, but is the brew master. The beer will be distributed in the Tampa Bay area.
Website: http://www.stpetebrew.com/

Facebook:
http://www.facebook.com/pages/St-Petersburg-Brewing-Company/236770369710


[headlines]
--------------------------------------------------------------

Ken Glasgow and Wife Going Gangbusters

When the economy started to turn, Ken Glasgow, President of Corporate Capital Leasing Group, started winding down his leasing company with graduates of his leasing training school, as well as winding down the school, too.
He and his partner Sal Cozza, President of Flexlease Financial, changed directions, he told leasing news last year.
"Sal and I decided that we can't encourage anyone to become a Broker right now considering the climate. I have been spending my time working with my wife's cupcake business, Simply Cupcakes of Naples www.naplescupcakes.com. Similar to our leasing training program, we train people to open their own Simply Cupcakes and have opened 13 so far with 6 more coming this summer www.yoursimplycupcakes.com
"By the way, they are not franchises. They pay a one time consulting fee and nothing after that. The www.yoursimplycupcakes.com web site tells all about our training programs."
Ken has a Facebook site for his store with 2,500 on it, and it is not only for individual sales, but birthdays, weddings, and well as other events. All cup cakes are with the best ingredients, separated eggs, you name it, and well for $2.95 each and cheaper by the tray.
www.yoursimplycupcakes.com
www.naplescupcakes.com
(This ad is a "trade" for the writing of this column. Opinions
contained in the column are those of Mr. Terry Winders, CLP)
[headlines]
--------------------------------------------------------------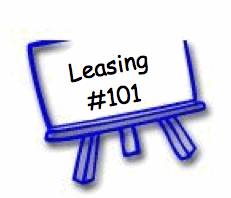 Leasing Schools/Franchisors
(For our "Financial and Sales Training" list, please click here)
(does not include those specifically employed in training or education, but who have a similar program as the following entities:)
------------------------------------------------------------------
Program cost: $19,950.00
In 2003, broker/lessor Global Leasing founder Phil Dushey created a new division to train independent salesmen in all the aspects of finance, including leasing ,accounts receivable financing, business acquisitions, debt restructuring, working and venture capital. His students have found great success and he spends most of his time now developing entrepreneurs, who also utilize his knowledge and sources of funds."
" We are not superbrokers and have never been one. Occasionally we will co-broker a transaction ,but generally we function as a lessor for our own accounts. 2. Our website address for our training is www.globalbrokersystems.com 3 When we train our students we do not have them send transactions through Global. We set them up to deal directly with the lenders. We also require that all lenders who work with our students will automatically approve them to do business with them. Also our current price for the program is $24,950 We also model our training program from the experience we have from being in the business for about 25 years that a broker needs to serve all of the financial needs of their clients ,whether it be equipment leasing ,factoring,acquisitions,SBA Loans or debt restructuring, we do it all."
Philip Dushey
Global Financial Services
17 State Street
New York NY 10004
Email
phil@globaleasing.com
Phone 212-480-4900
Mr. Dushay is also on the Leasing News Advisory Board
http://www.leasingnews.org/Advisory%20Board/Dushay_Phil.htm
----------------------------------------------------------------------------------------------------------
Lease One, Lynnfield, Massachusetts
Program Cost: $19,900.00
Since 1989 Lease One has been providing superior training along with unprecedented ongoing support to our broker network. With offices from coast to coast we proudly exhibit the foremost training experience available. Our one time initial investment will provide you with the training and support for the lifetime of your venture with no on-going fees (Hotel/Airfare/Materials/Leads are all included in this price).
"The Lease One Opportunity is the only turn key business opportunity that allows you to devote the time necessary to building a business, no need to worry about processing or underwriting your deals; we do it for you, forever! Our unique program is the only one that offers free marketing assistance along with a devoted graphics design department to enable you to creatively attract new customers to your business. Call us today or visit our website ( www.leaseoneopportunity.com ) to learn more about this exciting opportunity. We are Lease One; It's the Lease we can do!"
Joseph L. Angelo Jr.
Lease One Corp.
220 Broadway, Suite 102
Lynnfield , MA 01940
www.leaseoneopportunity.com
---------------------------------------------------------------
Program Cost: $14,500
The training and support provided will allow individuals to establish their own independent brokering businesses. This program is not a franchise operation and therefore has no future royalty payments due. There is a one time upfront investment. The ongoing business expenses are determined by you.
A five day course taught by Scott Wheeler, CLP. There is no financial requirement or obligation with the application. Upon completing the pre-screening process and being accepted into the program you will be asked to sign an agreement with Wheeler Business Consulting LLC.
With over twenty-six years of leasing experience and an Executive Masters in Business Administration, Scott is an accomplished senior leasing executive with leadership qualities in marketing and operations. His extensive experience will benefit organizations looking to reach a higher level of profitability and corporate development.
Biography: http://wheelerbusinessconsulting.com/bio.html
Link to articles written by Scott Wheeler:
http://wheelerbusinessconsulting.com/recentarticles.html
Contact Information:
Wheeler Business Consulting LLC 1314 Marquis Ct.
Fallston, Maryland 21047
Phone: 410-877-0428
Fax: 410-877-8161
email: scott@wheelerbusinessconsulting.com

Website: www.wheelerbusinessconsulting.com
[headlines]
--------------------------------------------------------------
[headlines]
--------------------------------------------------------------

Top 10 Dying U.S. Industries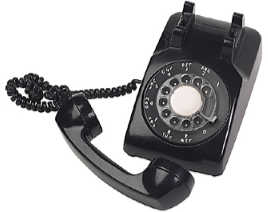 1. Apparel Manufacturing
Percentage Decrease: 77.1%
(almost all made overseas now)
2. Record Stores
Percentage Decrease: 76.3%
(internet availability)
3. Manufactured Home Dealers
Percentage Decrease: 73.7%
(housing, mortgage market)
4. Photofinishing
Percentage Decrease: 69.1%
(All digital, internet)
5. Wired Telecommunication Carriers
Percentage Decrease: 54.9%
(wireless now)
6. Mills--American Manufacturing
Percentage Decrease: 50.2%
(products made overseas)
7. Newspaper Publishing
Percentage Decrease: 35.9%
(Craig's List, Google, Internet)
8. DVD, Game & Video Rental
Percentage Decrease: 35.7%
(available on line)

9. Formal Wear and Costume Rental
Percentage Decrease: 35%
(lifestyle, economy)
10. Video Postproduction Services
Percentage Decrease: 24.9%
(digital, internet)

Full Report:
http://www.huffingtonpost.com/2011/04/02/uss-most-endangered-industries_n_842787.html#s259478&title=9_Formal_Wear


Gary DiLillo, President 216-658-5618 or gary@avptc.com

Comprehensive personal property tax outsourcing services.
Click here to see what our clients say about us.
[headlines]
--------------------------------------------------------------

Three Active Cases—AHCS, EAR, IFC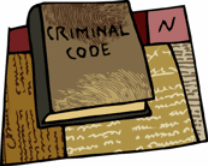 Allied Health Care Services president Charles K. Schwartz personal bankruptcy sent out a notice regarding an examination of Mr. Schwartz assets and liabilities on May 2, 2011 at the Essex County Department of Corrections, Newark, New Jersey. Since the Essex County Department of Corrections is not equipped to provide for attendance of creditors or thier counsel, the examination will be conducted solely by the Trustee and his counsel. A transcript of the proceeding will be made available to any creditor or party in interest upon written request to Richard B. Honig, Esq. representing the trustee.
All claims must be filled with the Clerk of the U.S. Bankruptcy Court by August 2, 2011.
Schwartz Hearing:
http://www.leasingnews.org/PDF/Schwartz%20_creditors_meeting.pdf
In the Allied Health Care Service Bankruptcy a notice of Public Auction for 10:00am, May 17, 2011 was posted and all creditors so informed (too many to name as there are 18 pages in eight point type).

Public Auction Notice (20 pages):
http://www.leasingnews.org/PDF/Allied_NoticeofSale.pdf
The criminal case against Allied Health Care Service alleged main perpetrator Charles K. Schwartz continues in plea negotiations, it is reported.
---
Equipment Acquisition Resources hearing is concluded and the ordered confirming Chapter 11 now moves ahead as "side issues" now resolved (Internal Revenue Service settlement acceptance by all parties).
There are neither criminal actions nor personal bankruptcy on file regarding ex-convict Sheldon Player. It is reported he still is playing at casino that are not aware of his company's bankruptcy or his alleged involved in same.
EAR BK Plan (35 pages):
http://www.leasingnews.org/PDF/EAR_Bankruptcy411.pdf

IFC Credit Corporation Bankruptcy

Over 1,000 documents have been filed to date, not including Leibowitz and Trebels or Leibowitz and First Chicago Bank and Trust Company, nor the three actions taken by Coactiv Capital Partners against Rudolph Trebels as an individual involved all three cases mentioned.
The original corporate bankruptcy was filed July 27, 2009.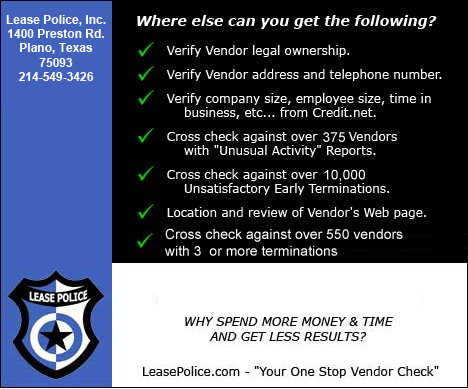 (Leasing News provides this ad "gratis" as a means
to help support the growth of Lease Police)
[headlines]
--------------------------------------------------------------

### Announcement ###########################

Brian Black and John Turnacliff two new CLP's
The Board of Directors of the Certified Leasing Professional Foundation would like to extend its congratulations to the Equipment Leasing and Finance Industry's newest Certified Lease Professionals. The letters "CLP" behind their names are a visible recognition of their experience in the industry and their professional achievement in having passed the CLP Exam.
Brian Black, CLP
Financial Pacific Leasing LLC
Federal Way, WA
John Turnacliff, CLP
Golden Gate Capital Group, LLC
Corte Madera, CA
The CLP Foundation is the official governing body for the Certified Lease Professional ("CLP") Program. The CLP designation sets the standard for professionalism in the leasing industry. This designation identifies and recognizes individuals within the leasing industry who have demonstrated their competency through continued education, testing and conduct. The letters "CLP" behind their name represent a visible recognition of this professional achievement and status. The CLP Program is the only recognized certification program in the entire world wide equipment leasing and finance industry.
"We invite you to visit our site -- www.clpfoundation.org for detailed information about the CLP Foundation and the CLP Program. For further information about our Mentor Program and Anonymity Program please contact:"

Cynthia W. Spurdle
Executive Director
CLP Foundation
PH: 610/687-0213
FAX: 610/687-4111
E-mail: cindy@clpfoundation.org
www.clpfoundation.org
Bernie Boettigheimer, CLP, President of Lease Police, will be conducting the workshop at the National Association of Equipment Brokers Conference this weekend.
#### Announcement ############################
[headlines]
--------------------------------------------------------------

Boston, Massachusetts-- Adopt-a-Dog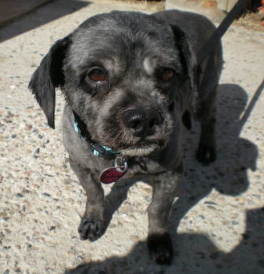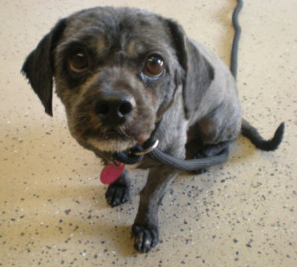 Bugsy



Two photo's as the first one shows a very cute dog,
but to view the two beautiful eyes, a second photo.
Pet ID: 10-602-bugsy
Terrier
Small, Adult, Male
• Spayed/Neutered
• Up-to-date with routine shots • House trained
• Primary color: Black
• Coat length: Medium
Comment: A very sweet dog

City of Boston Animal Shelter
Boston, MA
617-635-1800 or 635-1913
kathy.martell@cityofboston.gov
http://www.petfinder.com/shelters/MA94.html

Adopt-a-Pet by Leasing Co. State/City
http://www.leasingnews.org/Conscious-Top%20Stories/Adopt_Pet.htm

Adopt a Pet
http://www.adoptapet.com/
John Kenny Receivables Management
www.jrkrmdirect.com

• End of Lease Negotiations & Enforcement
• Fraud Investigation
• Credit Investigations
• Asset Searches
• Skip-tracing
• Third-party Commercial Collections
The Solution to Your Credit & Accounts Receivable Needs
John Kenny
315-866-1167 | John@jkrmdirect.com
(Leasing News provides this ad as a trade for investigations
and background information provided by John Kenny)
Fernando's View
By Fernando F. Croce
An offbeat Western ("Meek's Cutoff") and a subtle drama ("Poetry") provide moviegoers with a critically acclaimed double-bill, while a blockbuster ("Harry Potter and the Deathly Hallows") and a couple of great sleepers ("Somewhere," "White Material") await DVD watchers.
In theaters: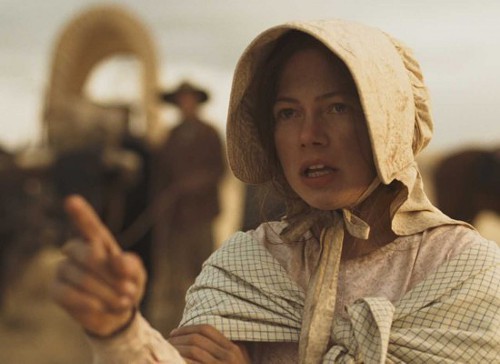 Meek's Cutoff (Oscilloscope Films): Talented director Kelly Reichardt follows her acclaimed "Wendy and Lucy" with this remarkable Western saga, set in 1845. The story follows a group of settlers who, taking the wrongheaded lead of trail guide Stephen Meek (Bruce Greenwood), end up separated from their caravan and lost in the Oregon desert. Things become more complicated when they come upon an enigmatic Cayuse native (Rod Rondeaux), who's forced to follow them as they push through unknown territory and Emily (Michelle Williams), the most headstrong of the group's pioneer women, takes charged of the situation. Can they find the way back home, or will their journey continue going in circles? Working with an exceptional cast that also includes Paul Dano and Will Patton, Reichardt envisions an Old West that's both naturalistic and stylized, and utterly unforgettable.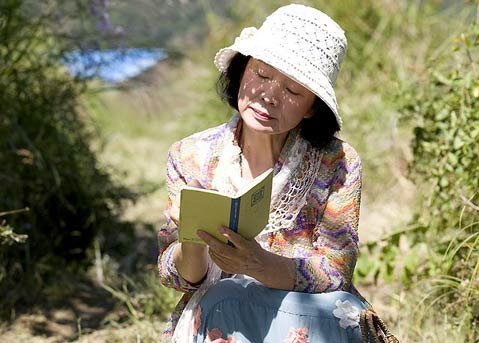 Poetry (Kino International): After the devastating "Secret Sunshine," Korean writer-director Lee Chang-dong offers another portrait of a woman's psyche that's quieter and more subtle yet every bit as emotionally affecting. Veteran actress Yun Jeong-hie delivers an astounding performance as Mija, a widow in her mid-sixties who works diligently as a maid and tries to hang on to her private space as cultural changes take place around her. To pass the time she enrolls in a writing class, and the fulfillment she gets from poems gives her life a newfound meaning. Complications arise, however, with the arrival of her grandson, who may be involved in a crime, and with her own health as the early stages of Alzheimer's creep in. The result is a sometimes painful but ultimately powerful journey. With subtitles.

Netflix Tip: With the recent death of Elizabeth Taylor (1932-2011), Hollywood has lost one of its brightest movie stars. A one-of-a-kind combination of beauty, talent and genuinely cinematic glamour, she graced the screen with undimmed splendor for decades. As a tribute, check out her greatest films with Netflix: "National Velvet" (1944), "Father of the Bride" (1950), "A Place in the Sun" (1951), "Giant" (1956), "Suddenly, Last Summer" (1959), "Who's Afraid of Virginia Woolf?" (1966) and "Secret Ceremony" (1968).
On DVD: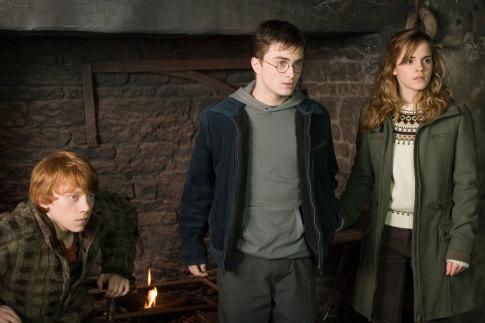 Harry Potter and the Deathly Hallows, Part One (Warner Bros. Pictures): J.K. Rowling's enormously popular Harry Potter saga reaches its final, two-part chapter with this visually imaginative, surprisingly dark installment. Picking up where we last seen the characters, the film follows the adventures of Harry (Daniel Radcliffe), Hermione (Emma Watson) and Ron (Rupert Grint) as they embark on a dangerous journey to vanquish the dreaded Voldemort (Ralph Fiennes). As shadows begin to loom over Hogwarts and the villain's sinister hordes threaten wizards and humans alike, will Harry be able to live up to his elders' expectations and make the transition from boy to man? Full of endearing as well as creepy moments, this fantasy extravaganza should keep fans of the series thrilled until the second half comes later this year.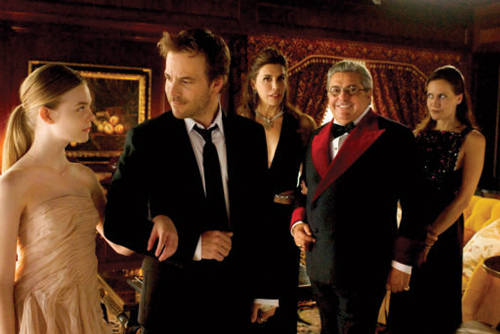 Somewhere (Focus Pictures): After the colorful excess of "Marie Antoinette," director Sofia Coppola revisits her "Lost in Translation" themes with this minimalistic, poignant tale about the emptiness of celebrity. Set largely in L.A.'s famous Chateau Marmont hotel, it follows Johnny Marco (Stephen Dorff), a Ferrari-driving, melancholy superstar caught in a joyless circle of parties, interviews, and encounters. A ray of light comes into his overcast life in the shape of his 11-year-old daughter Cleo (Elle Fanning), who comes to spend some time with him and, perhaps, renew his long-lost love for life. Handling the bond between estranged father and daughter with a delicate touch, Coppola crafts a heartfelt and cutting vision of human connection and potential redemption that lingers in the mind.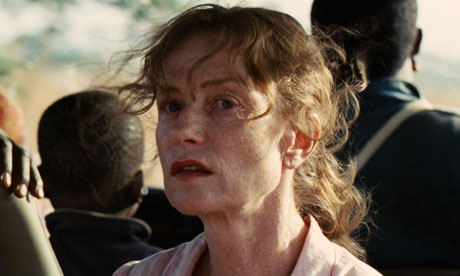 White Material (Criterion): Two of French cinema's fiercest powerhouses, director Claire Denis and actress Isabelle Huppert, team up for this powerful tale of personal strength in the face of volatile conflict. Huppert plays Maria, the head of an affluent French family stationed in Africa who, as the land is torn asunder by brutal political clashes, must decide whether to leave along with the other Europeans, or stay and go through with their farm's coffee harvest. As violent confirmations erupt and a mysterious rebel leader known as the Boxer (Isaach De Bankole) seeks refuge in the farm, Maria is forced to come to terms with the tensions not only around her, but also within her own family. Typically attuned to subtle emotions and breathtaking visuals, Denis crafts a drama that will stir and haunt you. With subtitles.
Classified ads—Attorneys
This is for Attorneys to post their legal services, who specialize in equipment leasing. If there are other offices or specialties. All classified attorney ads are free. Please mention in the 25 words allowed to describe the firm and services available. If you are a member of a leasing association, please so indicate. Send to kitmenkin@leasingnews.org

Birmingham, Alabama
The lawyers of Marks & Weinberg, P.C. have over 30 years experience in dealing with virtually every type of equipment financing and are recognized throughout the industry for prompt, practical solutions and exemplary service. They offer cost-conscious, effective lease enforcement and good counsel.
Email: Barry@leaselawyer.com
Website: www.leaselawyers.com
California, National: city: Riverside
Ellen Stern - get results, reasonable pricing; numerous industry contacts, nearly 30 yrs exp.in SoCal, 20 yrs equip.: CFL license specialist, documentation, work-outs, litigated collections, recoveries; deal-maker.
Email: leaselaw@msn.com


Kenneth C. Greene
California & Nevada
Hamrick & Evans, LLP, Universal City , LA; San Francisco Bay
Area, No.Calif. & Nevada. Call for free consultation (828)763-5292 or (415) 806-2254,
kgreene@hamricklaw.com

Connecticut, Southern New England:
EVANS, FELDMAN & BOYER, LLC Collections, litigation, documentation, portfolio sales and financing, bankruptcy. We represent many of the national and local leasing companies doing business in this state. Past chairman EAEL legal committee. Competitive rates.
email: rcfeldman@snet.net
Los Angeles, Southern CA
Seasoned attorney representing secured creditors in auto finance and truck/equipment lease industry. Bankruptcy and State Court litigation. Vincent V. Frounjian (818) 990-0605 or email: vvf@pacbell.net.

Encino, California: Statewide "ELFA"
Hemar, Rousso & Heald, LLP 30 yr excellent reputation Lessor representation commercial litigation, debt collection, and bankruptcy.
Call Stephen E. Jenkins Esq (818) 501-3800

Los Angeles, Statewide: CA. "ELFA" Aggressive creditors rights law firm specializing in equipment leasing handling collection matters on a contingency, fixed fee or hourly cbasis. email:RGarwacki@prodigy.net


Los Angeles -statewide: CA "ELFA"
Practice limited to collections, bankruptcy and problem accounts resolution. Decades of experience. 10-lawyer firm dedicated to serving you. Call Ronald Cohn, Esq. (818)591-2121 or email. Email: rrcohn@aol.com

Long Beach, CA
Wagner & Zielinski, successfully representing lessees/ lessors. Not a member of any leasing organization, therefore not beholden to special interests. Richard Wagner
(562) 216-2952 www.wzlawyers.com

Long Beach CA.
Paul Bent -- 30 years experience in all forms of equipment leasing, secured lending, and asset based transactions, from analysis and deal structuring to contract negotiations to closing to private dispute resolution. (562) 426-1000
www.paulbent.com

Law Firm - Service, Dallas, TX. "ELFA"
Mayer regularly practices in leasing, secured financing, project development and finance and corporate finance.
email: dmayer@pattonboggs.com
Website: www.pattonboggs.com

National: Coston & Rademacher: Business attorneys serving the lease-finance industry since 1980. Transactional, documentation, corporate/finance, workouts, litigation, bankruptcy, portfolio management. Chicago-based national practice. Jim Coston, CLP (Members: ELFA, NEFA).
email: Jcoston@costonlaw.com
Website:www.costonlaw.com

National: The OMEGA Network Group-nationwide legal representation of small and mid ticket equipment lessors-flat fee bankruptcy & replevin, contingent collection,
billable litigation (704-969-3280)
tong_92@yahoo.com


St. Louis County , MO. - statewide:
Schultz & Associates LLP., collections, negotiation, and litigation. Also register and pursue recovery on foreign judgments. Contingency and reasonable hourly rates.
Ronald J. Eisenberg, Esq. (636) 537-4645 x108
reisenberg@sl-lawyers.com
www.sl-lawyers.com
NJ,De,Pa: Specializing in leased equipment/secured transactions. Collections, replevins/workouts reasonable rates. Sergio Scuteri/Capehart & Scratchard, PA sscuteri@capehart.com / www.capehart.com
Thousand Oaks, California:
Statewide coverage Spiwak & Iezza, LLP 20+ years experience,Representing Lessors banks in both State/ Federal Courts/ all aspects of commercial leasing litigation.
Nick Iezza 805-777-1175
niezza@spiwakandiezza.com


--- News Briefs

Who loses in a government shutdown?
http://www.bankrate.com/finance/personal-finance/who-loses-in-a-government-shutdown-1.aspx?ic_id=tsFS2
Budget Fight Threatens IPO Pipeline
http://www.cfo.com/article.cfm/14567699/c_14567388
Wells Fargo to layoff 1,900 in Mortgage Division
http://www.bizjournals.com/denver/news/2011/04/07/wells-fargo-to-lay-off-85-mortgage.html
Madoff tags four investors with blame
http://www.upi.com/Business_News/2011/04/07/Madoff-tags-four-investors-with-blame/UPI-20911302214427/
Oil tops $110 per barrel
http://www.upi.com/Business_News/2011/04/07/Oil-tops-110-per-barrel/UPI-89891302187227/
Indianapolis Downs files for Chapter 11
http://www.upi.com/Business_News/2011/04/07/Indianapolis-Downs-files-for-Chapter-11/UPI-61911302192317/
Coffee king on Amazon trail for furniture biz
http://timesofindia.indiatimes.com/business/india-business/Coffee-king-on-Amazon-trail-for-furniture-biz/articleshow/7907883.cms
Mayor Daley Kicks off his Farewell Tour
http://www.chicagotribune.com/news/local/ct-met-mayor-daley-farewell-tour-20110407,0,3270024.story
Pia Toscano Eliminated In American Idol Shocker
http://www.huffingtonpost.com/2011/04/07/pia-toscano-eliminated-american-idol_n_846470.html




--- You May Have Missed
10 Things HR Won't Tell You About Your Resume
http://jobs.aol.com/articles/2011/04/05/10-things-hr-wont-tell-you-about-your-resume/?ncid=webmail


California Nuts Briefs---

Sonoma vineyard estate sold to San Francisco couple
http://www.pressdemocrat.com/article/20110406/BUSINESS/110409683/1036?Title=Sonoma-estate-sold-for-13-6-million
Lunardi's market to open at former Cosentino store on April 19
http://www.mercurynews.com/ci_17793746?source=most_viewed&nclick_check=1


"Gimme that Wine"


Willamette Valley Vineyards wins industry award
http://www.statesmanjournal.com/article/20110406/UPDATE/110406021/Willamette-Valley-Vineyards-wins-industry-award?odyssey=mod|newswell|text|News|s
Frederick top volunteer; Winery 'Best' project impacting city
http://www.westbranchtimes.com/article.php?id=6881
King Estate supports local farmers, creates jobs, pays taxes
http://www.registerguard.com/web/opinion/26071916-47/king-estate-county-lane-emmons.html.csp
Why wine today has irrevocably changed from a decade ago
http://www.winespectator.com/webfeature/show/id/44728
Explore Santa Cruz Mountains wineries for Spring Passport, April 16
http://www.examiner.com/wine-in-san-jose/explore-santa-cruz-mou


Free Mobile Wine Program
http://leasingnews.org/archives/Feb2010/2_26.htm#mobile
Wine Prices by vintage
http://www.winezap.com
US/International Wine Events
http://www.localwineevents.com/
Winery Atlas
http://www.carterhouse.com/atlas/\
Leasing News Wine & Spirits Page
http://two.leasingnews.org/Recommendations/wnensprts.htm
[headlines]
----------------------------------------------------------------
This Day in American History
Birthday of the Buddha. Among Buddhist holidays, this day is the most important as it commemorates the birthday of the Buddha. It is also known as the Day of Vesak. The founder of Buddhism had the given name Siddhartha, the family name Gautama and the clan name Shaka. He is commonly called the Buddha, meaning in Sanskrit "the enlightened one." He is thought to have lived in India from c. 563 BC to 483 BC. Some countries celebrate this holiday on the lunar calendar, so the date changes from year to year but it always occurs in either April or May. This day is a holiday in Indonesia, Korea, Singapore and Thailand.
1726-Morris Lewis, signer of the Declaration of Independence, born at Westchester County, NY. Died Jan 22, 1798, at Morrisania Manor at NY
All of the Morris property and nearly all of his wealth had been destroyed in the revolution. Morris should have left Congress to ward off an impending British attack on New York which, by the end of June, had not occurred. Instead, Morris was on hand to sign the Declaration, even though he knew that a large British army had landed within a few miles of his estate, that their armed ships were lying within cannon shot of his homestead, and that his extensive possessions would probably be pillaged. "Damn the consequences, give me the pen," Morris is said to have shouted. Soon after, more than a thousand acres of woodland, all located on navigable water, were burned, his house was ransacked, his family driven away, his livestock captured, his domestics and tenants dispersed, and the entire property laid waste and ruined. For the next six years, he and his family suffered many privations, until the evacuation of New York City. Early in 1777, he relinquished his seat in congress to his half-brother, Gouverneur, on which occasion that body passed a resolution complimenting him and his colleagues "for their long and faithful services." http:www.lewismorris.com/
1731-William Williams, signer of the Declaration of Independence, born at Lebanon, CT. Died there Aug 2, 1811. http://www.ushistory.org/declaration/signers/williams.htm
1823 - Marines chased pirates east of Havana, Cuba.
1832 - Some 300 American troops of the 6th Infantry left Jefferson Barracks, St. Louis, to confront the Sauk Indians in what would become known as the Black Hawk War.
1834-previously, mayors had been chosen by a board of the Common Council but the first city major was elected in New York City when Cornelius Van Wyck Lawrence, a Democrat, defeated Gulian Crommelin Verplanack, a Whig, in the three-day election which ended April 10. There were 34,988 votes cast, of which 17,573 were for Lawrence, 17,393 for Verplanck, and 22 for others. Seven other municipal officers were also elected.
1855--Stonemasons were laying the foundation of Ft. Point. Massive granite blocks were coming
from Monterey for the construction. A top tourist destination today.
1865 - General Robert E. Lee's retreat was cut off near Appomattox Court House. Lee requested to meet with Gen Ulysses Grant to discuss possible surrender.
1872-African American playwright, born at Glasgow, MO. Best known for prize-winning comedy The Church Fight, which was published in Crisis (a publication of the NAACP) in May 1926.
1872-the "Father of Canadian Rodeo," O. Raymond Knight was born at Payson, UT. His father, the Utah mining magnate Jesse Knight, founded the town of Raymond, Alberta, in 1901. In 1902 Raymond produced Canada's first rodeo, "Raymond Stampede." He also built rodeo's first grandstand and first chute in 1903. O. Raymond Knight died Feb 7, 1947.
1873-Alfred Paraf of New York City, who organized the Oleo-Margarine Manufacturing Company, obtained a patent on his process for purifying and separating fats. 1886, Congress imposed a tax regarding the manufacturer, importing and exporting of oleomargarine." 1877 New York enacted " an act for protection of dairymen and to prevent deception in sales of butter."
1886- Alice Throckmorton McLean, president American Women's Voluntary Services in WWII with a working membership of more than 325,000 who did everything from selling bonds to teaching, to mechanical work to air raid defense management. Her mother was one of the founders of the day nursery school movement. (Studied the British, Finnish, and Swiss volunteer organizations and founded the AWVS in 1940 as a private organization.) At first no one knew what to do with the organization since the U.S. was still at peace and there was a prevailing belief among many politicians of isolationism and, of course, women's worthlessness except as mothers and housekeepers. The AWVS gave first aid classes and women joined by the thousands. They were involved in defense photography, map reading, child care, workshop, conservation, salvage, canteens, rehabilitation and motor transport, even fruit pickers. They sold a billion dollars worth of War Bonds. They took photographs of men and women in the service for their families back home, made and reconditioned clothing for children and babies, and chauffeured almost 400 military cars. They knew what to do even if the politicians didn't. 1904-Hirsch Jacobs, thoroughbred trainer and owner born at New York, New York. Jacobs became a trainer in 1923 and was particularly adept at selecting horses in claiming races. He saddled 3,596 winners and earned $15,340,354. died at Miami, FL, Feb. 13,1970.
1909—Birthday of novelist John Fante.http://www.canongate.net/people/pep.taf?_p=2154
1912-Sonja Henie, Olympic gold medal figure skater, born at Oslo, Norway. Henie competed in the 1924 Winter Olympics when she was just 11, but finished last in ladies' singles. She won gold medals at the Winter Games of 1928, 1932 and 1936. She became a professional skater and an actress (Sun Valley Serenade). Died Oct 13, 1969.
1913-13th Amendment ratified declaring U.S. Senators to be elected by popular vote, not by the Legislature Amendment. Prior to this, members of the Senate were elected by each state's respective legislature. The advent and popularity of primary elections during the last decade of the 19th century and the early 20th century and a string of senatorial scandals, most notably a scandal involving William Lorimer, an Illinois political boss in 1909, forced the Senate to end its resistance to a constitutional amendment requiring direct popular election of senators.
1918 -a big spring snowstorm buried the Potomac Highlands of West Virginia with 34 inches of snow at Wardensville, 30 inches at Moorefield, and 29 inches at Romney.
1919 - A tornado swarm in northern Texas resulted in the deaths of 64 persons
1921-guitarist Leroy Holmes born Woodbine,FL
1920- Singer Carmen McRae Birthday
http://www.ddg.com/LIS/InfoDesignF96/Ismael/jazz/1950/McRae.html
http://www.gallery41.com/JazzArtists/CarmenMcRae.htm
1926 - The lightning-set oil depot fire near San Luis Obispo CA boiled over and engulfed 900 acres. Many tornado vortices resulted from the intense heat of the fire. One such tornado traveled 1000 yards, picked up a house and carried it 150 feet, killing the two occupants inside.
1933- Broadway lyricist Fred Ebb was born. He is best known for the musical "Cabaret," which opened in New York in November, 1966 and ran for 1,166 performances. The original cast included Joel Grey, Jill Haworth and Lotte Lenya. Grey reprised his role in the 1972 film version of "Cabaret," which also starred Liza Minelli. The film won a number of Oscars.
1935-Congress approved the Works Progress Administration (WPA). Created by
President Franklin Roosevelt to relieve the economic hardship of the
Great Depression. http://memory.loc.gov/ammem/today/apr08.html
1939-the first Intercollegiate Rodeo was held at historic Godshall Ranch, Apple Valley, CA. The student cowboys and cowgirls, who hailed from California and Arizona colleges and universities, were assisted by world champion professional cowboys including Harry Carey, Dick Foran, Curley Fletcher, Tex Ritter and Errol Flynn from Hollywood. Collegiate rodeos had been held since 1919 at Texas A&M University. College cowboys and cowgirls organized a national association in Texas in 1949 named National Intercollegiate Rodeo Association, which continues today as the only national college rodeo organization.
1943 - Wendell Wilkie's "One World" was published for the first time. In less than two months, sales reached a million copies. In 1940, he lost the presidential race to Franklin D. Roosevelt by almost five million votes.
1945--CREWS, JOHN R. Medal of Honor
Rank and organization: Staff Sergeant, U.S. Army, Company F, 253d Infantry, 63d Infantry Division. Place and date: Near Lobenbacherhof, Germany, 8 April 1945. Entered service at: Bowlegs, Okla. Birth: Golden, Okla. Citation: He displayed conspicuous gallantry and intrepidity at the risk of his life above and beyond the call of duty on 8 April 1945 near Lobenbacherhof, Germany. As his company was advancing toward the village under heavy fire, an enemy machinegun and automatic rifle with rifle support opened upon it from a hill on the right flank. Seeing that his platoon leader had been wounded by their fire, S/Sgt. Crews, acting on his own initiative, rushed the strongpoint with 2 men of his platoon. Despite the fact that 1 of these men was killed and the other was badly wounded, he continued his advance up the hill in the face of terrific enemy fire. Storming the well-dug-in position single-handedly, he killed 2 of the crew of the machinegun at pointblank range with his M 1 rifle and wrested the gun from the hands of the German whom he had already wounded. He then with his rifle charged the strongly emplaced automatic rifle. Although badly wounded in the thigh by crossfire from the remaining enemy, he kept on and silenced the entire position with his accurate and deadly rifle fire. His actions so unnerved the remaining enemy soldiers that 7 of them surrendered and the others fled. His heroism caused the enemy to concentrate on him and permitted the company to move forward into the village.
1946- James Augustus ("Catfish") Hunter, Baseball Hall of Fame pitcher, born at Hertford, NC. Died Sept 9, 1999, at Hertford.
1949-What television does today, radio did in 1949, drawing our full attention to, three-year-old Kathy Fiscus of San Marino, CA: while playing, she fell into an abandoned well pipe 14 inches wide and 120 feet deep. Rescue workers toiled for two days while national attention was focused on the tragedy. Her body was recovered Apr 10, 1949. An alarmed nation suddenly became attentive to other abandoned wells and similar hazards, and "Kathy Fiscus laws" were enacted in a number of places requiring new safety measures to prevent recurrence of such an accident.
1950-J.D. Salinger's story "For Esme—For Love and Squalor" appears in the New Yorker magazine.
http://www.levity.com/corduroy/salinger.htm
1952- President Harry S. Truman seized control of the nation's steel mills by presidential order in an attempt to prevent a shutdown by strikers. On Apr 29, a US District Court declared the seizure unconstitutional and workers immediately walked out. Production dropped from 300,000 tons a day to less than 20,000. After 53 days the strike ended on July 24, with steelworkers receiving a 16¢ hourly wage raise plus a 5.4¢ hourly increase in fringe benefits.
1954---Top Hits
Wanted - Perry Como
Cross Over the Bridge - Patti Page
A Girl, A Girl - Eddie Fisher
Slowly - Webb Pierce
1955-The first medal of honor to a helicopter pilot was conferred posthumously upon Lieutenant (j.g.) John Kelvin Koelsch of Hudson, NY. On July 3, 1951, Koelsch and Aviation Machinist Mate George M. Neal volunteered to rescue James V. Wilkins form North Korea. They took off in a helicopter without fighter escort. The helicopter was shot down and the three men were captured a few days later. Koelsch died of malnutrition and dysentery in a Korean prisoner-of-war camp on October 16, 1951.
1956- The Johnny Burnette Trio makes its TV debut, performing "Train Kept A-Rollin'" on ABC's Ted Mack's Amateur Hour. They will appear two more times on the show, but never win.
1957- Buddy Holly records "Words of Love," "Mailman, Bring Me No More Blues"
1962---Top Hits
Johnny Angel - Shelley Fabares
Good Luck Charm - Elvis Presley
Slow Twistin' - Chubby Checker
She's Got You - Patsy Cline
1963 - Steve Brooks became only the fifth race jockey to ride 4,000 career winners.
1963 - the 35th Annual Academy Awards at Santa Monica's Civic Auditorium (Los Angeles). Frank Sinatra hosted. Seven Oscars including the #1 award for Best Picture went to "Lawrence of Arabia" (Sam Spiegel, producer) The epic production earned Oscars for David Lean (Best Director); Freddie Young (Best Cinematography/Color); John Box, John Stoll, & Dario Simoni (Best Art Direction/Set Decoration/Color); John Cox with Shepperton SSD (Best Sound); Anne V. Coates (Best Film Editing); Maurice Jarre (Best Music/Score - Substantially Original). Films of
1962 included Frank Sinatra's, "The Manchurian Candidate".) : "Mutiny on the Bounty", "Walk on the Wild Side", "The Longest Day", "The Music Man", "The Man Who Shot Liberty Valance", "Birdman of Alcatraz" and "Taras Bulba",. Those that won the top awards other than "Lawrence of Arabia" were "To Kill a Mockingbird" (Best Actor - Gregory Peck; Best Art Direction/Set Decoration/Black-and-White - Alexander Golitzen, Henry Bumstead, Oliver Emert; Best Writing/Screenplay Based on Material from Another Medium - Horton Foote); "The Miracle Worker" (Best Actress - Anne Bancroft, Best Supporting Actress - Patty Duke); "Sweet Bird of Youth" (Best Supporting Actor - Ed Begley); and "Days of Wine and Roses" [title song] (Best Music/Song: - Henry Mancini (music), Johnny Mercer lyrics). http://www.infoplease.com/ipa/A0148906.html
1963-John and Cynthia Lennon become the proud parents of a baby boy who they name Julian, after John's late mother, Julia. The lad would grow up to have a music career of his own, scoring Top Ten hits with "Valotte" (#9 in 1984) and "Too Late for Goodbyes" (#5 in 1985).
1964- The Supremes record "Where Did Our Love Go"
1966-in the last of a series of moves to abolish poll taxes, a three-judge federal court at Jackson, MS, outlawed Mississippi's $2 poll tax as a voting requirement for state and local elections.
1966- At the Astrodome, the Astros and Dodgers play baseball's first game on synthetic grass. Thanks to the Monsanto chemical company, who proposed using an experimental playing surface of nylon grass, the plan to play on an all-dirt field, necessitated by the need to paint the dome's glass panes to reduce the glare which prevented natural grass from growing, was alleviated by the use of 'Astro Turf'
1966- The Beatles, "Got To Get You into My Life
1966---In San Francisco, The Jefferson Airplane opened at California Hall on Polk Street.
1967-*MICHAEL, DON LESLIE Medal of Honor
Rank and organization: Specialist Fourth Class, U.S. Army, Company C, 4th Battalion, 503d Infantry, 1 73d Airborne Brigade. place and date: Republic of Vietnam, 8 April 1967. Entered service at: Montgomery, Ala. Born: 31 July 1947, Florence, Ala. Citation: For conspicuous gallantry and intrepidity at the risk of his life above and beyond the call of duty. Sp4c. Michael, U.S. Army, distinguished himself while serving with Company C. Sp4c. Michael was part of a platoon which was moving through an area of suspected enemy activity. While the rest of the platoon stopped to provide security, the squad to which Sp4c. Michael was assigned moved forward to investigate signs of recent enemy activity. After moving approximately 125 meters, the squad encountered a single Viet Cong soldier. When he was fired upon by the squad's machine gunner, other Viet Cong opened fire with automatic weapons from a well-concealed bunker to the squad's right front. The volume of enemy fire was so withering as to pin down the entire squad and halt all forward movement. Realizing the gravity of the situation, Sp4c. Michael exposed himself to throw 2 grenades, but failed to eliminate the enemy position. From his position on the left flank, Sp4c. Michael maneuvered forward with 2 more grenades until he was within 20 meters of the enemy bunkers, when he again exposed himself to throw 2 grenades, which failed to detonate. Undaunted, Sp4c. Michael made his way back to the friendly positions to obtain more grenades. With 2 grenades in hand, he again started his perilous move towards the enemy bunker, which by this time was under intense artillery fire from friendly positions. As he neared the bunker, an enemy soldier attacked him from a concealed position. Sp4c. Michael killed him with his rifle and, in spite of the enemy fire and the exploding artillery rounds, was successful in destroying the enemy positions. Sp4c. Michael took up pursuit of the remnants of the retreating enemy. When his comrades reached Sp4c. Michael, he had been mortally wounded. His inspiring display of determination and courage saved the lives of many of his comrades and successfully eliminated a destructive enemy force. Sp4c. Michael's actions were in keeping with the highest traditions of the military service and reflect the utmost credit upon himself and the U.S. Army.
1968 - The Beatles went gold again, receiving a gold record for the single, "Lady Madonna".
1968- Petula Clark's first (and only) TV special, entitled simply Petula, airs on NBC, featuring guest star Harry Belafonte performing a duet on an antiwar song she'd written called "On The Path Of Glory." During taping, Clark had reached out to touch Belafonte's arm in a spontaneous gesture, causing the show's sponsor Chrysler to protest, fearing the interracial contact would upset viewers in the American south. As a result, the show is infamous even before it airs: Petula and the show's executive producer, her husband Claude Wolff, respond to the pressure by having all other takes of the duet destroyed so that the gesture would have to be aired. It was, historically, the first interracial contact to be broadcast on American television. (Director Steve Binder would go on to helm Elvis Presley's "'68 Comeback Special" later that year.)
1969 – The Montreal Expos, a national League expansion team, played their first regular season game, beating the New York Mets, 10-9, at NY's Shea Stadium. the Expos finished the year in sixth place in the NL East with a record of 52-110. They won their first division title in the strike-shortened 1994 season.
1969- Neil Diamond becomes the first performer to sell out the Forum in Los Angeles for nine nights consecutively.
1970-LITTRELL, GARY LEE Medal of Honor
Rank and organization: Sergeant First Class, U.S. Army, Advisory Team 21, 11 Corps Advisory Group. place and date: Kontum province, Republic of Vietnam, 4-8 April 1970. Entered service at: Los Angeles, Calif. Born: 26 October 1944, Henderson, Ky. Citation: For conspicuous gallantry and intrepidity in action at the risk of his life above and beyond the call of duty. Sfc. Littrell, U.S. Military Assistance Command, Vietnam, Advisory Team 21, distinguished himself while serving as a Light Weapons Infantry Advisor with the 23d Battalion, 2d Ranger Group, Republic of Vietnam Army, near Dak Seang. After establishing a defensive perimeter on a hill on April 4, the battalion was subjected to an intense enemy mortar attack which killed the Vietnamese commander, 1 advisor, and seriously wounded all the advisors except Sfc. Littrell. During the ensuing 4 days, SFC Littrell exhibited near superhuman endurance as he single-handedly bolstered the besieged battalion. Repeatedly abandoning positions of relative safety, he directed artillery and air support by day and marked the unit's location by night, despite the heavy, concentrated enemy fire. His dauntless will instilled in the men of the 23d Battalion a deep desire to resist. Assault after assault was repulsed as the battalion responded to the extraordinary leadership and personal example exhibited by Sfc. Littrell as he continuously moved to those points most seriously threatened by the enemy, redistributed ammunition, strengthened faltering defenses, cared for the wounded and shouted encouragement to the Vietnamese in their own language. When the beleaguered battalion was finally ordered to withdraw, numerous ambushes were encountered. Sfc. Littrell repeatedly prevented widespread disorder by directing air strikes to within 50 meters of their position. Through his indomitable courage and complete disregard for his safety, he averted excessive loss of life and injury to the members of the battalion. The sustained extraordinary courage and selflessness displayed by Sfc. Littrell over an extended period of time were in keeping with the highest traditions of the military service and reflect great credit on him and the U.S. Army.
1970---Top Hits
Bridge Over Troubled Water - Simon & Garfunkel
Let It Be - The Beatles
Instant Karma (We All Shine On) - John Ono Lennon
Tennessee Bird Walk - Jack Blanchard & Misty Morgan
1971- Chicago becomes the first rock group to play Carnegie Hall, in a concert that will be immortalized on their hefty four-disc fourth album.
1971-New York City changed the "Sport of Kings" irrevocably by opening the nation's first off-track betting system. Horseplayers were now able to patronize OTB Parlors instead of going to the track to place their wagers.
1971 – "Chicago" became the first rock group to play Carnegie Hall in New York City. Through the 1970s and 1980s, Chicago scored big with these hits: "Make Me Smile", "25 or 6 to 4", "Saturday in the Park", "Old Days", "Baby, What a Big Surprise", "Hard to Say I'm Sorry" and many others.
1973-Gilbert O'Sullivan scored his second UK #1 with "Get Down". It reached #7 in the US.
1974- Henry ("Hammerin' Hank") Aaron hit the 715th home run of his career, breaking the record set by Babe Ruth in ~1935. Playing for the Atlanta Braves, Aaron broke the record at Atlanta in a game against the Los Angeles Dodgers. He finished his career in 1976 with a total of 755 home runs. This record remains unbroken. At the time of his retirement, Aaron also held records for first in RBIs, second in at-bats and runs scored and third in base hits.
1974-Elton John earns another gold record. "Bennie and the Jets" has John smiling even more as it's a big hit on the R&B charts as well.
1975 - After a weeklong mission to South Vietnam, Gen. Frederick Weyand, U.S. Army Chief of Staff and former Vietnam commander, reports to Congress that South Vietnam cannot survive without additional military aid.
1975-April 8, Frank Robinson, professional baseball player, becomes the manager of the Cleveland Indians and the first Black manager of a major league team, 1975
http://cleveland.indians.mlb.com/NASApp/mlb/cle/history/cle_history_ti
meline.jsp?period=4
http://www.baseballhalloffame.org/hofers_and_honorees/hofer_bios/rob
inson_frank.htm
http://www.baseball-almanac.com/mgrtmci.shtml
Fair Hill Burial Ground at Germantown Avenue and Cambria Street will celebrate a 300th anniversary at noon on Saturday, April 12th, 2003 . We will dedicate our newly restored fence and landscaped grounds. Children and their families can explore the grounds, learn the stories of famous reformers buried there, and enjoy special activities, good food and community.
1975-Frank Robinson made his debut as playing manager of the Cleveland Indians and the first black manager in the major leagues. Robinson hit a home run in his first at bat as the Indians' designed hitter, and Cleveland beat the New York Yankees 5-3.
1975-Minnie Riperton receives her only gold record for "Lovin' You," her recent Number One record.
1975 - "The Godfather: Part II" won half of the top six awards at the 47th Annual Academy Awards at the Dorothy Chandler Pavilion in Los Angeles. It won for Best Picture: (Francis Ford Coppola, Gray Frederickson, Fred Roos, producers); Best Director (Francis Ford Coppola); and Best Supporting Actor (Robert De Niro); plus Best Writing/Screenplay Adapted from Other Material (Francis Coppola, Mario Puzo); Best Art Direction/Set Decoration (Dean Tavoularis, Angelo P. Graham, George Nelson; and Best Music/Original Dramatic Score (Nino Rota, Carmine Coppola). The other three crowd- pleaser awards went to Best Actor Art Carney for his "Harry and Tonto" role; to Best Actress Ellen Burstyn for her part in "Alice Doesn't Live Here Anymore"; and to Ingrid Bergman as Best Supporting Actress in "Murder on the Orient Express". Hosts Sammy Davis Jr., Bob Hope, Shirley MacLaine, and Frank Sinatra livened up the party, even though murder, intrigue and disaster were in the run. The award for Best Music/Song went to Al Kasha & Joel Hirschhorn for "We May Never Love Like This Again" from the "Towering Inferno". "Inferno" also won for Best Cinematography (Fred J. Koenekamp, Joseph F. Biroc) and Best Film Editing (Harold F. Kress & Carl Kress); while Best Sound went to "Earthquake" (Ronald Pierce and Melvin M. Metcalfe, Sr.) and Robert Towne's "Chinatown" won for Best Writing/Original Screenplay.http://www.infoplease.com/ipa/A0149298.html
1978---Top Hits
Night Fever - Bee Gees
Stayin' Alive - Bee Gees
Lay Down Sally - Eric Clapton
Ready for the Times to Get Better - Crystal Gayle
1982 - An act of heroism was credited with holding the death toll to seven in the the firestone that engulfed the Caldecott Tunnel in the Oakland hills. When an AC Transit bus colided with a truck what was towing two trailers of gasoline in the westbound lanes. Steve Rutledge ran back to the tunnel entrance, stopping cars tha would otherwise have driven into the fire. Rutledge's mother, June M. Ruthledge, tried to call for help from an emergency phone inside the tunnel and was consumed by the explosion and flames.
1985- The Ellie Greenwich tribute musical Leader of the Pack opens on Broadway at the Ambassador Theatre.
1986- Facing Nolan Ryan of the Astros, Giant rookie Will Clark homers in his first major league at bat.
1986---Top Hits
Rock Me Amadeus - Falco
R.O.C.K. in the U.S.A. - John Cougar Mellencamp
Kiss - Prince & The Revolution
100% Chance of Rain - Gary Morris
1986 - It took 18 years of singing the U.S. national anthem, but on this day, at long last, baritone Robert Merrill of the Metropolitan Opera became the first person to both sing the anthem and throw out the first ball at Yankee Stadium for the Yanks home opener.
1987-for the first time in modern major league history, two 300-game winners pitched for the same t4eam in the same game. Phil Niekro and Steve Carlton combined their pitching talents to lead the Cleveland Indians to a 14-3 victory over the Toronto Blue Jays. Niekro started for the Indians and earned his 312th career victory. Carlton pitched four shutout innings of relief.
1989- 26-year-old David Hirsch replaced 59-year-old Dick Clark on "American Bandstand." His debut also marked "Bandstand's" move to the USA cable network from national syndication. Clark had been the host of the program for 33 years, introducing teenagers to Stevie Wonder, The Jackson Five and Madonna, as well as to such dance crazes as the Twist and the Jerk. The program debuted on a Philadelphia TV station in 1952, and Clark took over in 1956, the year before "Bandstand" went on the ABC network.
1989 -two dozen cities in the southwest reported new record high temperatures for the date. Phoenix, Arizona hit 104 degrees which tied its record for the month of April set only the day before.
1990-While we celebrate birthdays, it is perhaps fitting to remember Ryan White today. This young man, born Dec 6, 1971, at Kokomo, IN, put the face of a child on AIDS and helped promote greater understanding of the disease. Ryan, a hemophiliac, contracted AIDS from a blood transfusion. Banned from the public school system in Central Indiana at the age of 10, he moved with his mother and sister to Cicero, IN, where he was accepted by students and faculty alike. Ryan once stated that he only wanted to be treated as a normal teenager, but that was not to be as media attention made him a celebrity. A few days after attending the Academy Awards in 1990, 18-year-old Ryan was hospitalized and on Palm Sunday lost his valiant fight at Indianapolis, IN. His funeral was attended by many celebrities who wanted to honor him.
1990 - Twenty-two cities reported record low temperatures for the date as readings dipped into the 20s and 30s across much of the eastern U.S. Freezing temperatures severely damaged peach and apple orchards in West Virginia, where prolonged mild weather since January had caused an early blooming of spring vegetation. State and Federal agencies estimated a 50 percent loss in production for peaches and "Delicious Red Apples"
1996 -the first of two late season heavy snowfalls in only three days over the northeast dumped 12 inches of snow at Slide Mountain, New York, 10.2 inches, at Ashburnham, Massachusetts, and 7 inches at Falmouth, Massachusetts. The 6.1 inches at Binghamton, New York brought its seasonal snowfall total to 131.8 inches -- its snowiest winter ever.
2000-Santana performs at the Pasadena Civic Auditorium with people who collaborated with him on his Supernatural album including Dave Matthews, Lauryn Hill and Everlast.
2003 In a frigid 35-degree home opener, with the fans chanting his name, Hideki Matsui hit his first major league home run, a grand slam into the right field bleachers. After be greeted with a warm reception in the pre-game ceremonies and a standing ovation after making a great defensive play, Godzilla receives a thunderous applause and curtain call from the sold-out Yankee Stadium crowd after his fifth inning bases-full poke against the Twins.
Stanley Cup Champions This Date
1943 Detroit Red Wings
-------------------------------------------------------------

SuDoku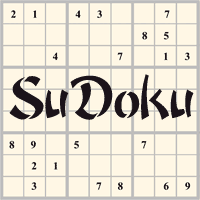 The object is to insert the numbers in the boxes to satisfy only one condition: each row, column and 3x3 box must contain the digits 1 through 9 exactly once. What could be simpler?
http://leasingnews.org/Soduku/soduko-main.htm
--------------------------------------------------------------

Daily Puzzle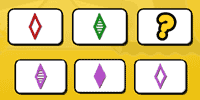 How to play:
http://www.setgame.com/set/puzzle_frame.htm
Refresh for current date:
http://www.setgame.com/set/puzzle_frame.htm
--------------------------------------------------------------


http://www.gasbuddy.com/
http://www.gasbuddy.com/GB_Map_Gas_Prices.aspx
http://www.gasbuddy.com/GB_Mobile_Instructions.aspx
--------------------------------------------------------------

Weather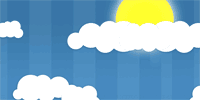 See USA map, click to specific area, no commercials
--------------------------------------------------------------

Traffic Live---
Real Time Traffic Information
You can save up to 20 different routes and check them out with one click,
or type in a new route to learn the traffic live
--------------------------------