Marketing Officer, generate/maintain relationships w/equip. leasing companies nationwide. Heavy phone/moderate travel. Ability to read/understand FS/tax returns required. Indirect marketing exp. necessary plus computer skills. Bachelor's degree.
Email resume to sgreen@bankofthewest.com
Website: www.bankofthewest.com
Bank of the West and its subsidiaries are equal opportunity/affirmative action employers. It is our policy to recruit, advertise, employ, promote, transfer, discipline, and discharge without regard to race, religion, color, national origin, ancestry, age, physical or mental disability, medical condition, veteran status, sexual orientation, sex, marital status, or any other protected status.

Thursday, April 7,2005
Headlines---
Classified Ads---Doc. Mgr./Finance/Legal
April 6th—From Our Archives--PinnLeasing
Cybernet Auction Personal Info/Wife Broke
Cartoon---
Women Survey: Balance the Home and Office
Classified Ads---Help Wanted
GATX Financial Prices Tender Offers
News Briefs---
"Gimme that Wine"
This Day in American History
Baseball Poem
######## surrounding the article denotes it is a "press release"
----------------------------------------------------------------

Documentation Manager / Finance / Legal
Documentation Manager: New York, NY.
10+ years in equipment leasing/secured lending. Skilled in management & training, documentation, policy and procedure development & implementation, portfolio reporting. Strong work ethic.
Email: dln1031@nyc.rr.com

Finance: Chicago, IL
Experienced in big ticket origination, syndication, valuation and workout.
Twenty five years, MBA, CPA,

JD, LLM (Tax), structuring specialist. Inbound and outbound transactions. Email: pal108381@comcast.net
Transaction Summary
Website: www.tlgattorneycpa.com

Finance: Austin, TX.
20+ years all facets of lease/finance. Collection and credit management. Equipment & rolling stock structuring. $150k credit authority, $100 million portfolio management.
Email: texmartin@juno.com

Finance: Lyndhurst, NJ
CFO w/20+ years leasing/financing. Respected by lenders/rating agencies full & fair financial reporting. Outstanding record restructuring debt. Adept at investor relations and mentoring people. Email: joemcdev@aol.com

Finance: San Jose, CA.
15+ years sourcing debt, managing cash and receivables and other treasury functions. Strong background in credit, contract
administration and bankruptcy litigation experience. MBA Finance .
Email: raycis@comcast.net

Finance: Orange County, CA
25+ years experience large ticket and mid-market commercial finance. Senior manager in operations, documentation, legal, credit, workouts, portfolio management. $2+Billion portfolio. MBA Finance. Juris Doctor.
Email: finance1000@cox.net

Legal: Los Angeles, CA
Experienced in-house corporate and financial services attorney seeks position as managing or transactional counsel. Willing to relocate.
Email: sandidq@msn.com
-----------------------------------------------------------------

April 6 th —From Our Archives
PinnFund/PinnLeasing USA
We reported that we thought all the offices of PinnFund/PinnLeasing were closed, and there will be millions of dollars, perhaps $100 million unaccounted for, as this may be the largest financial scandal to hit California.
Here is visual confirmation:
"No one is home at PinnFund/PinnLease...Shortly after Charles La Bella was appointed receiver by the U.S. Attorney, he dismissed the employees, closed PinnFund building and changed all the locks.
FBI and U.S. Attorney are sorting through a lot of documentation as they follow the trail going backwards. I personally believe that numerous people will be traveling "up the river" as the evidence is tallied.
Mike Freeman will have more to reveal in coming days...stay tuned!
Larry B. Turner
lbt@visioncapitalcorp.com
Vision Capital Corporation
858-487-6530
+ + +
There is a report that "Pinn Lease changed their name to Aloha Pacific and are back in business! Right now they are working out of their homes. As soon as their new office space receives the Certificate of Occupancy they are moving into it. I don't know where the new office space will be."
The name is withheld as this broker may be doing business with this group again!!!! editor
(Not only was this one of the largest civil cases involving leasing, but the principal went to jail, including Tommy Larsen who became Alhoa Pacific, moving from president of Pinn Leasing.
http://www.leasingnews.org/Conscious-Top%20Stories/
PinnLease_pres_pleads_guilty.htm
------------------------------------------------------------------

Personal Info Possibly Sold During Cybernet Auction/Wife Broke
Television Station WZZM Channel 13 news states the Cybernet Auction proved a success, particularly the sale of the famous Watson wine collection. The auction raised more than $1-million. The federal investigators kept looked at all the information on the computers, and it is believed they were not deleted: the personal information of thousands could have been sold on the auction block.
Channel 13 reports the "notoriety about the rise and fall of Cybernet raised huge interest in the online auction, which included top of the line office equipment and computers.
"The bids went high quickly. The auction raised $1.1-million, much more than Miedema Auctioneering expected.
There were questions regarding whether the personal information of employees and clients were removed from the computers before the auction.
Channel 13 reported:
"Dan Yeomans - the original Cybernet receiver said 'it's something the trustee should have addressed.'
"Steve Rayman - the attorney for the bankruptcy trustee - told us – 'talk to the auctioneer'
"Auctioneer Scott Miedema said 'lawyers and accountants and the FBI went thru it - and we sold it "as is"'
Accordingly it was not known if the computers were sold with software and information still on the hardware .
The Grand Rapids Press reports:
The widow of high-tech executive Barton Watson says she is mired in debt, reporting more than $5 million in liabilities against $1.4 million in assets, mostly real estate weighted down with liens and mortgages.
Krista Kotlarz-Watson has a closet of mink, lynx, fox and coyote coats. But like her cubic zirconia wedding ring -- $200 -- she says the furs are not worth much. And she wants to keep the 3.2-carat ring.
Creditors of Cyberco Holdings and its affiliated companies forced her into bankruptcy because she signed for millions of dollars in corporate loans.
Kotlarz-Watson, 38, must face her creditors. A key issue: Will she freely answer questions while a criminal investigation is alive?
The first meeting, open to the public, was set for next Tuesday but was postponed while a bankruptcy trustee finds a larger room.
"We think a lot of people might come out of the woodwork," Larry Ver Merris, attorney for the trustee, said Wednesday. "We expect there will be a lot of curiosity-seekers, if nothing else."
Kotlarz-Watson is under scrutiny by federal authorities after the sudden demise of the CyberNET Group, a Grand Rapids company that collapsed in November when lenders learned that millions of dollars were never used to buy high-tech equipment and instead supported a lavish lifestyle.
Her husband, CyberNET executive Barton Watson, fatally shot himself at their Ada home, just days after agents raided headquarters at 25 S. Division Ave.
In addition to Kotlarz-Watson's personal bankruptcy, the company is in bankruptcy. Most assets were auctioned last week, from laptop computers to luxury cars to 1,400 bottles of wine.
"There is no way I'd allow her to incriminate herself," defense attorney David Kaczor said when asked if his client would answer creditors' questions. "I'm going to try to balance the interests of the criminal investigation and her bankruptcy, and do what's best."
A report on Kotlarz-Watson's assets and liabilities lists two pages of home furnishings with no specific values attached. There is $1.35 million in real estate, including a home on Mountain Ridge Drive NE valued at $800,000. Washington Mutual Bank, however, has a lien on the Ada property for $783,000.
Kotlarz-Watson's bankruptcy is under Chapter 7, which means a straight liquidation. She is asking that several assets be shielded, notably a $75,000 life-insurance benefit from her husband's death and $19,808 in retirement and profit-sharing accounts.
Kotlarz-Watson also wants to exempt a 10-year-old dog, a 14-year-old horse, two saddles worth $800, a wedding ring, clothes and furniture.
She said she had $67,200 in income last year from a Cyberco affiliate, CyberNET Engineering. She donated $2,500 to the Grand Rapids Art Museum in October.
Her bankruptcy attorney, Perry Pastula, did not return calls seeking comment. Ver Merris said the trustee assigned to the case can file objections to the exemptions.
He hopes to sell a wine collection from the Ada home.
"The list is three pages long," Ver Merris said. "We've had a couple offers."
Previous stories:
http://www.leasingnews.org/Conscious-Top%20Stories/
Trustee_looks_for_help.htm
http://www.leasingnews.org/archives/January%202005/
01-26-05.htm#cybernet
http://www.leasingnews.org/archives/January%202005/
01-31-05.htm#cyber
-----------------------------------------------------------------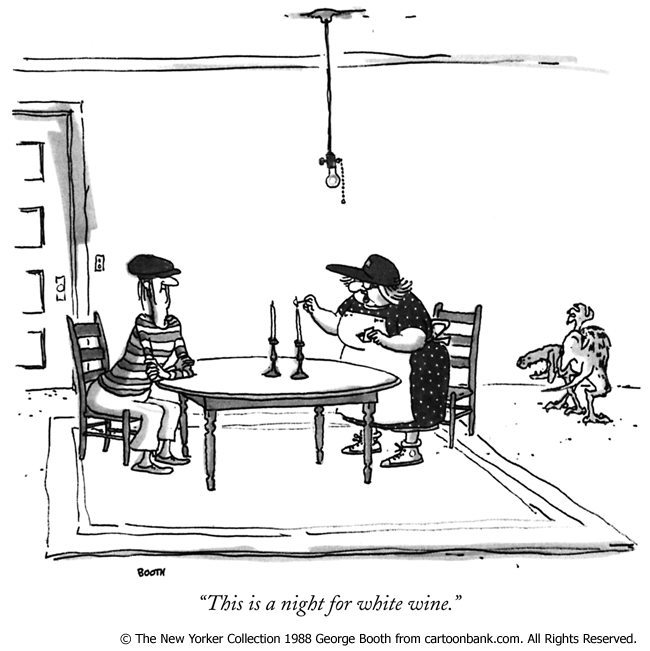 -----------------------------------------------------------------

Women Survey: Balance the Home and Office
Former Leasing News Advisor Andrew Thorn, left the leasing industry,
went back to school and earned a Masters in Personal and Executive Coaching, began earning my PhD in Consulting Psychology at Alliant International University and founded Telios Corporation. He says the vision of Telios is to " 'Evoke Excellence in Others.' Our mission is to coach, consult and facilitate individuals, teams and organizations that are passionately pursuing continuous improvement."
He is currently working with a research team, e studying the many ways in which women business owners manage the multiple demands of work and personal life.
" I would appreciate it if you could mention our study in leasing news and invite the women business owners of the leasing industry to participate in our study by answering a brief survey, " he request. ". Their responses will help us determine how life and work roles of entrepreneurial women relate to each other, and how those roles connect to life and work satisfaction and balance.
"They can go to our website for a link to the survey. Our site is located at http://womenbusinessownersresearch.net.
"Thanks for your help.
"Andrew"
-----------------------------------------------------------------

Classified Ads---Help Wanted
Account Representatives & Sales Coaches

Account Representatives & Sales Coaches are needed in Nashville, TN & Austin, TX locations with exp. in finance and sales with a successful track record of sales leasing. Positions are available for remote Account Executives with 8+ yrs Equipment Leasing Sales exp. Work directly with CFOs, CIOs, CEOs and other high-level executives. Please send resume indicating position of interest and location: US_DFS_Staffing@dell.com.

About the Company: At Dell Financial Services, we aspire to fuel your potential with the kind of challenging opportunities and hands-on support you need to grow. We're the exclusive provider of leasing and finance services for Dell technology systems worldwide.
Asset Management

Asset Management: Long Island City, NY
seeking an experienced off lease and repossession manager. Successful candidates should have prior experience. Email resume to ekaye@advantagefunding.us or fax to 718 392 5427.
About the Company: Advantage Funding is a leading commercial and consumer vehicle and equipment financing and leasing company, Long Island City, NY.
Collection Attorney

Collection attorney - three to five years experience, creditor rights and bankruptcy experience is a must - contact: cgates@spiwakandiezza.com
Spiwak & Iezza, LLP, Westlake Village, Ca. is an extremely aggressive collection law firm that believes in taking action against debtors quickly and pushing through to final resolution without delay.
http://www.spiwakandiezza.com/about.htm
Finance Administrator

Export Finance Administrator for cross-border equipment deals. Seeking someone with existing strong credit, administrative, and people skills whom we can train in our specialized international credit services. Fluent English and Spanish required. To learn more and apply, click here .
Meridian Finance Group provides credit, insurance, and financial services that help U.S. exporters to increase their international sales.
Marketing Officer

Marketing Officer, generate/maintain relationships w/equip. leasing companies nationwide. Heavy phone/moderate travel. Ability to read/understand FS/tax returns required. Indirect marketing exp. necessary plus computer skills. Bachelor's degree.
Email resume to sgreen@bankofthewest.com
Website: www.bankofthewest.com
Bank of the West and its subsidiaries are equal opportunity/affirmative action employers. It is our policy to recruit, advertise, employ, promote, transfer, discipline, and discharge without regard to race, religion, color, national origin, ancestry, age, physical or mental disability, medical condition, veteran status, sexual orientation, sex, marital status, or any other protected status.

Middle Market Sales Representative

Middle Market Sales Rep.: exp. sales reps throughout country for middle market leasing/financing. Must have min.5-years exp. in "hard assets" ranging from 100K -$1.0MM generated from vendor and /or direct sources. Excel. benefits, base salary and commission program. Resumes to amandell@eqcorp.com .
About the Company: A rapidly expanding Middle Market Leasing / Finance Company located in CT. Equilease Financial Services, Inc
Sales Representative

RCA Capital Corp. Fair Lawn NJ seeks exp. sales rep.w $5 million annual middle market business. A great opportunity to grow with an established reputable independent. Competitive comp. plan w gd benefits/401k. Contact: Mike Pandolfelli, CEO mbp@rcacapital.com
RCA is a privately held nationwide equipment leasing and finance company. Its primary focus is in the printing, packaging, corrugated and label industries. RCA is seeking to diversify and expand its customer base through industries such as transportation, machine tools, plastics, medical, etc.

Baltimore/Washington based Sales Rep. - To develop vendor & lessee direct originations. Requires 3+ yrs commercial sales exp. For full description and application, click here for more information.
Madison Capital, a Baltimore based equipment and vehicle leasing company for 30 years is a national provider of direct financing services for both vendors and lessees. www.madisoncapital.com
Sales Representatives:
Well-established leasing company seeks veteran sales professionals in the small and middle ticket equipment marketplace. Stay where you are and share in the profit of each deal you book with ACC. Fax resume: 801-733-2358.
About the Company: ACC (ACC Capital Corporation) is a diversified middle-market financial services company that specializes in structuring, origination, servicing and syndication of a broad array of lease products.
-----------------------------------------------------------------
#### Press Release #####################

GATX Financial Corporation Prices Tender Offers
CHICAGO----GATX Financial Corporation (GFC), a wholly owned subsidiary of GATX Corporation (NYSE:GMT) today announced that it has priced its tender offers for all of the outstanding principal amount of its 7 3/4% Notes due December 1, 2006 and 6 7/8% Notes due December 15, 2006.
Upon consummation of its tender offers, GFC will pay $1,058.78 for each $1,000 principal amount of the 7 3/4% Notes purchased in the tender offer and $1,046.17 for each $1,000 principal amount of the 6 7/8% Notes purchased in the tender offer; plus, in each case, accrued but unpaid interest up to, but not including, the settlement date. The respective purchase prices were determined in the manner described in the Offer to Purchase, dated March 28, 2005 by reference to a fixed spread over the bid-side yield to maturity of a specified reference security. The applicable reference security was the 2 5/8% U.S. Treasury Note due November 15, 2006 (as quoted on Bloomberg Reference Page BBT4 at 2:00 p.m. New York City time, today), and the fixed spread was 35 basis points.
These tender offers are scheduled to expire at 5:00 p.m., New York City time, on Friday, April 8, 2005 (the "Expiration Date"), unless extended. The purchase price for securities tendered and accepted for payment pursuant to the tender offers is payable only to holders who validly tender their securities before 5:00 p.m., New York City time, on the Expiration Date and do not validly withdraw their tender. Holders who tender their securities in the offers may withdraw their tenders at any time prior to 5:00 p.m., New York City time, on the Expiration Date, but not thereafter, except as may be required by law.
Settlement of each tender offer is expected to occur on the fifth business day following the Expiration Date.
Specified details of the tender offers are fully described in the Offer to Purchase and the related Letter of Transmittal, both dated March 28, 2005. The tender offers are independent and neither tender offer is conditioned on the consummation of the other tender offer. Requests for documents may be directed to Global Bondholder Services Corporation (the "Information Agent") by telephone at (866) 294-2200 or (212) 430-3774 or in writing at 65 Broadway - Suite 704, New York, New York 10006. Questions regarding the tender offers may be directed to Banc of America Securities LLC at (866) 475-9886 or Citigroup Global Markets, Inc. at (800) 558-3745 (collectively, the "Dealer Managers").
COMPANY DESCRIPTION
GATX Financial Corporation (GFC) is a wholly owned subsidiary of GATX Corporation (NYSE:GMT). GATX is a specialized leasing company combining asset knowledge and services, structuring expertise, partnering, and capital to provide business solutions to customers and partners worldwide. GATX specializes in railcar, locomotive, and aircraft operating leasing.
Investor, corporate, financial, historical financial, photographic and news release information may be found at www.gatx.com.
CONTACT: GATX Corporation
Rhonda S. Johnson (Investor Relations), 312-621-6262
SOURCE: GATX Corporation
#### Press Release #####################

News Briefs---
Greenspan urges Congress to crack down on mortgage companies Fannie Mae, Freddie Mac
http://www.signonsandiego.com/news/business/20050406-1419-mortgagegiants.html
As housing market booms, more buyers pay $1M-plus
http://www.usatoday.com/money/perfi/housing/
2005-04-06-one-million-usat_x.htm
Dollar Slips Ahead of U.S. Trade Data
http://www.washingtonpost.com/wp-dyn/articles/A33027-2005Apr7.html
US companies face corporate debt mountain
http://story.news.yahoo.com/news?tmpl=story&cid=1106&ncid=749&e=
6&u=/ft/20050405/bs_ft/31e44b52a5ee11d9b67b00000e2511c8
Dell Delivers
http://www.internetnews.com/bus-news/article.php/3495816
Tomorrow's Net speeds could be up to 1,600% faster
http://www.usatoday.com/money/industries/technology/
2005-04-05-speed-usat_x.htm
The Nation's 100 Biggest Companies
http://biz.yahoo.com/ap/050404/fortune_100_list.html?.v=2
Vegas casino bets on RFID
http://news.com.com/Vegas+casino+bets+on+RFID/
2100-7355_3-5568288.html?tag=sas.email
American Idol 4: Why Nikko Lost… Again
http://www.foxesonidol.com/cgi-bin/ae.pl?mode=1
&article=article1698.art&page=1
-----------------------------------------------------------------

"Gimme that Wine"
Schug shakes up the wine world
http://www.sonomanews.com/articles/2005/04/05/news/
top_stories/news04.txt
California red wines outselling whites for first time since '70s
http://www1.pressdemocrat.com/apps/pbcs.dll/article?AID=/
20050406/NEWS/504060302/1036/BUSINESS
California wine shipments break record
http://www1.pressdemocrat.com/apps/pbcs.dll/article?AID=/
20050406/NEWS/504060302/1036/BUSINESS
Germany's warmest year since 1540 creates historic wines
http://www.sfgate.com/cgi-bin/article.cgi?file=/c/a/
2005/03/31/WIG2MC0CER1.DTL
-----------------------------------------------------------------

This Day in American History
1712- Nine whites were killed in a slave revolt in New York City. Planned by 27 slaves, the rebellion was begun by setting fire to an outhouse; as whites came to put the fire out, they were shot. The state militia was called out to capture the rebels and the city of New York responded to the event by strengthening its slave codes. Twenty-one blacks were executed as participants, and six alleged participants committed suicide. New York outlawed slavery in 1799.
1790-Birthday of William Ellery Channing, well-known abolitionist and leader of the Unitarian movement in the US. Born at Newport, RI. He stood for religious liberalism and influenced such people as Longfellow, Byrant, Emerson, Lowell and Holmes. Died at Bennington, VTG.
1859-Birthday of Walter Camp, college athlete, coach and administrator, born at New Britain, CT. Camp played football and several other sports at Yale, but he gained prominence for helping to reshape the rules of rugby football into American football. Among his innovations were reducing the number of players on a side from 15 to 11, introducing the scrimmage, giving one team definite possession of the ball and proposing the downs system. He served as a volunteer coach at Yale and became a national figure as a promoter of football. He selected an All-American tema from 1889 to his death. Died at New York, Mar 14, 1925.
1862 - In the United States civil war, the Federal army under Grant defeated the Confederates under Albert Johnston at the Battle of Shiloh near Pittsburgh Landing. Johnston was killed during the battle.
1884- Bronislaw Malinowski birthday, leading British anthropologist, author and teacher, born at Krakow, Poland. His pioneering anthropological fieldwork in Melanesia inspired his colleagues and students. In 1939 he became a visiting professor at Yale University. I wrote my college thesis about his findings as anthropologist.
1888-Alcide "Slow Drag" Pavageau born New Oleans, La.
http://user.tninet.se/~rrr043f/slow_drag.htm
http://www.nutrias.org/exhibits/music5.htm
http://www.streetswing.com/histmain/z3slodrg.htm
1908- orchestra conductor, arranger and composer Percy Faith was born in Toronto. He began by playing music for silent films in the city's movie houses, later turning to arranging and composing when his hands were severely burned in an accident. After a stint at the CBC, Faith moved to the US, where he became an arranger- conductor for Columbia Records. He worked with many pop singers, including Guy Mitchell and Tony Bennett, as well as recording with his own orchestra and chorus. His "Theme From a Summer Place" won the Grammy Award for Record of the Year in 1960. Percy Faith died in Los Angeles in 1976.
1915- Billie Holiday birthday (born Eleanora Fagan, nicknamed "Lady Day") is considered by many jazz critics to have been the greatest jazz singer ever recorded. In her 26-year career, despite having received no formal training, she demonstrated a unique style with sophisticated and dramatic phrasing. Among her best-known songs are "Lover Man," "God Bless the Child," "Don't Explain" and "Strange Fruit." holiday was born at Philadelphia, PA. She died at New York, NY, July 17, 1959. Often coupled with saxophonist Lester Young, a fan wrote "Strange Fruit" as a poem, she set to music, and sang at a time that considered this quite revolutionary. Some of her backing musicians included such famous jazzmen as Lester Young, Roy Eldridge and Teddy Wilson. A movie loosely based on Billie Holliday's autobiography, "Lady Sings the Blues," was made in 1973 starring Diana Ross.On this date in 1986, Holliday was honored with a star on the Hollywood Walk of Fame, nearly 27 years after her death.
http://memory.loc.gov/ammem/today/apr07.html
1920-Birthday of Indian musician Ravi Shankar.
1935-Sarazen's Double Eagle. In the final round of the second Masters Tournament, Gene Sarazen reached the par-5 15 th hold four shots out of the the lead. His drive left him 220 years shot of the cup. Sarazen hit his 4-wood and knocked the ball over the pond protecting the green, onto the fringe and into the hole for a double-eagle two. Sarazen tied Craig Wood at 282, six under par, and defeated him the next day in a playoff.
1938-Birthday of jazz trumpeter Freddie Hubbard.
1939-Birthday of Francis Ford Coppola, born Detroit, MI. Winemaker, film maker, bon vivant, true Renaissance man who has evidently passed his talents on to his children.
1940-The first postage stamp depicting an African-American showed the educator Booker Taliaferro Washington, whose likeness was on the 10-cent brown stamp placed first at sale at Tuskegee Institute, AL. The stamp was one of the Famous American Commemorative series issues of 1940. A three-cent deep blue stamp depicting the log cabin in which Washington lived had been issued on April 5, 1936.
1947 - The first Tony Awards ceremony for Broadway plays was held in New York. The award was named after Antoinette (Tony) Perry, who died the previous year. Perry served as director of the wartime board of the American Theater Wing. Winners at the first presentation included Best Actresses Ingrid Bergman for Joan of Lorraine and Helen Hayes for Happy Birthday, Best Actors José Ferrer for Cyrano de Bergerac and Fredric March for Years Ago, Patricia Neal as Best Supporting Actress for Another Part of the Forest, David Wayne for Best Supporting Actor in Finian's Rainbow, and Elia Kazan as Best Director for All My Sons.
1949,-the Rodgers and Hammerstein musical "South Pacific" opened at the Majestic Theatre on Broadway. Adapted from James Michener's Pulitzer Prize winning novel "Tales of the South Pacific," the musical ran for 1,925 performances. Mary Martin and Ezio Pinza were the stars. "South Pacific" was made into a movie in 1958.
1949- John Oates of the duo Hall and Oates, was born in New York City. Beginning with their first record, "Whole Oats," in 1972, Daryl Hall and Oates had great success with their energetic blend of rhythm-and-blues and rock 'n' roll.
1953---Top Hits
Pretend - Nat King Cole
Till I Waltz Again with You - Teresa Brewer
I Believe - Frankie Laine
Your Cheatin' Heart - Hank Williams
1954-Birthday of football hall of famer Anthony Drew "Tony" Dorsett, Rochester, Pa.
1956-Little Richard's "Long Tall Sally" is released.
1958-he Platters' "Twilight Time" is released.
1961---Top Hits
Blue Moon - The Marcels
Apache - Jorgen Ingmann
On the Rebound - Floyd Cramer
Don't Worry - Marty Robbins
1969-Ted Williams made his debut as a major league manager as the New York Yankees defeated his Washington Senators 8-4 in Washington's RFK Stadium before 45,000. The Senators finished the year in fourth place for the AL West with a record of 86-76. William's managerial career lasted four season. His team won 273 games and lost 364.
1969---Top Hits
Dizzy - Tommy Roe
Aquarius/Let the Sun Shine In - The 5th Dimension
You've Made Me So Very Happy - Blood, Sweat & Tears
Who's Gonna Mow Your Grass - Buck Owens
1970-Three weeks after moving hurriedly from Seattle, where they were called the Pilots, the Milwaukee Brewers made their American League debut, losing to the California Angels 12-0, at Milwaukee County Stadium. The Brewers finished fourth in the AL West in 1970 with a record of 65-97. They won their first division pennant in 1982 but lost the World Series to the St. Louis Cardinals.
1970 - Today John Wayne, a veteran of over 200 films, won his first and only Oscar. The Duke received the Academy Award for Best Actor for "True Grit", which also starred Kim Darby and Glen Campbell. Estimates show movie-goers paid over $500 million to see John Wayne in his films which include: "The Big Trail", "Reap the Wild Wind", "The Long Voyage Home", "Red River", "The Quiet Man" and "The Sands of Iwo Jima"; the only other film to earn him an Oscar nomination. Midnight Cowboy, starring Dustin Hoffman and Jon Voight, became the first X- rated movie to win the Best Picture Oscar at the Academy Awards ceremony.
http://www.infoplease.com/ipa/A0149147.html
1977-The Toronto Blue Jays, an American League expansion team, played their first regular season game, beating the Chicago white Sox, 9-5, at Toronto's xhibition stadium. The Jays finished last in the AL East in 1977 with a record of 54-108. They won their first division title in 1985.
1977--AT&T Celebrates the 75th Anniversary of the First Television Broadcast
http://www.newstream.com/cgi-bin/display_story.cgi?5472
1977---Top Hits
Rich Girl - Daryl Hall & John Oates
Dancing Queen - Abba
Don't Give Up on Us - David Soul
Lucille - Kenny Rogers
1979 - Houston pitcher, Ken Forsch, tossed a no-hitter over the Atlanta Braves, 6-0. Forsch only walked two batters in the earliest no-hitter ever pitched in a baseball season. He and brother, Bob, a pitcher for the St. Louis Cardinals, were the only brothers to ever pitch no-hitters in the big leagues when Bob pitched a no-hitter on April 16, 1978.
1979-The two-day California Music Festival at the L.A. Memorial Coliseum opens. 110,000 people pour in and makes $1.2 million. The promoters claim it's a finacial loss though performers like Aerosmith, the Bootown Rats, Cheap Trick, Ted Nugent and Van Halen make appearances
1980 - President Jimmy Carter broke off diplomatic relations with Iran and ordered out all Iranian embassy staff because of the detention of United States embassy hostages in Tehran.
1984 - Jack Morris of the Detroit Tigers tied the earliest no-hitter in a season record when he beat Chicago 4-0. A national television audience watched as Morris struck out eight batters, and walked six, for the first no-hitter thrown in Comiskey Park, Chicago, in 17 years.
1985---Top Hits
One More Night - Phil Collins
We are the World - USA for Africa
Crazy for You - Madonna
Country Girls - John Schneider
1986 -Red Sox outfielder Dwight Evans becomes the first player to hit the first pitch on Opening Day for a home run. Jack Morris throws the gopher ball but gets the win as the Tigers edges Boston, 6-5.
1990-Farm Aid IV is held at the Indiana Hoosierdome. Performers include Neil Young, Kris Kristofferson, Willie Nelson, John Mellencamp, Guns N' Roses and Jackson Browne. Elton John dedicates "Candle in the Wind" to AIDS patient Ryan White during the show. White dies later that night.
1997- trumpter Wynton Marsalis became the first jazz composer to win a Pulitzer Prize for music. He won for "Blood on the Fields," a three-hour work for big band and three singers.
2003-Syracuse wins NCCA title.
http://sportsillustrated.cnn.com/basketball/college/2003/ncaa_tourney/
news/2003/04/07/championship_gamer_ap/
NBA Champions This Date
1956 Philadlephia Warriors
NCCA Champions This Day
2003---Syracuse
----------------------------------------------------------------

Baseball Poem
Casey's Random Batting Trial
by Keith Woolner
The win probability was epsilon for the Mudville nine that day
With a minus-two run differential, and just three outs left to play
Then when Cooney lowered his OBP, and Barrows did the same
They took the last-ups advantage and the home crowd from the game.
The Dodger fans began to leave, the Expos fan did too
Just Red Sox fans did cling to hope which springs forever new
They thought, if only one at-bat, Casey he could get
Egad! Pete Rose could take those odds, and make a hefty bet.
But Flynn and Blake preceded him. Who made this lineup card?
For both were mere slap hitters, for whom patience was too hard.
So upon the stricken statheads, grim melancholy sat;
Just an infinitesimal probability of getting Casey to the bat
But Flynn singled off the closer, to the wonderment of all
Blake caused the fielder's UZR to drop, when he let the line drive fall.
And when the fielders finally stopped giving the ball a chase
Blake had doubled, while Flynn had failed to take the extra base.
Then from fifty thousand estimated arose a lusty yell
It rumbled through the concrete valley, and I think it crashed my Dell.
It pounded through the TV speakers, enhanced and amplified by FOX.
For Casey, mighty Casey, was advancing to the box.
There was ease in Casey's manner, and a smile was on his face.
Did his endless bat-touch ritual and then stepped into his place
When responding to the cheers, he flipped off the roaring crowd
No one doubted it was Casey, high-and-mighty and so proud.
All eyes were on Casey as the pitcher got the sign
All throats groaned and sighed when he stepped out one more time.
The manager debated the I-B-B, and then said with a sneer
"I've pitched to Barry Bonds before; I'll pitch to this jerk here."
At last he hurled the spheroid, sent a-whizzing toward the plate.
The FOX gun it read 95, but 'twas really 88.
Far too close the batsman stood, so the pitch came towards his head.
Casey dove, fell to the ground. "Strike one!", the umpire said.
From the stands, black with people, there went up a muffled roar.
"Is Enrico Pallazzo umping?" they yelled, plus a few "choice" words more.
"Kill the ump!" Don Zimmer shouted, and from the dugout he bound
And it's likely he would have killed, had not Casey thrown him to the ground.
Casey knew the state transition matrix, and should have showed concern.
But knew from the hurler's pitch count, his right arm was likely burned.
He stepped back in the box, and once more the dun sphere flew.
But this ump calls the high strike, and Casey took it for strike two.
"Fraud!" cried the maddened thousands, when they saw the Jumbotron.
The screen operator was ejected, and only then the game went on.
Pitcher and batter faced off as foes, and each refused to bend
Yet only one would increase his VORP when this day comes to an end.
"Walk-off homer" Casey thought, avoid the extra innings he did hate.
He pounds, with steroid muscles, his mighty bat upon the plate.
From the stretch to a full stop, so deliberate it's absurd.
Pitch in the dirt! The swing is checked! Catcher appeals to third...
Oh somewhere in this land, the Red Sox are champions of the day.
Steinbrenner's firing someone, and Rickey still wants to play.
Gaylord Perry and Joe Niekro are finally playing fair.
But there is no joy in Mudville
Casey cost them three Win Shares.
Keith Woolner is an author of Baseball Prospectus. You can contact Keith by clicking here or click here to see Keith's other articles.