Senior Credit Analyst
Choose Location
Anaheim, CA, Tigard, OR, Federal Way, WA

Middle Market Credits $500,000 to $5MM
including Equipment Leases and Financings
and Recourse and Non-recourse Lines of Credit
-Five or More Years Credit Underwriting Exp.
Some Relocation Provided
click here for more information

Financial Pacific Leasing - Commercial
A subsidiary of Umpqua Bank
Thursday, August 6, 2015
Today's Equipment Leasing Headlines

Archives: August 6, 2010
President and CFO of HL Leasing Found Liable Ponzi scheme
Position Wanted –Credit
Work Remotely or Relocate for Right Opportunity
New Hires---Promotions in the Leasing Business
and Related Industries
Leasing Industry Ads---Help Wanted
Opportunities!
Funders Taking New Broker Business List
Updated
Channel Partners---July's Last 20 Deals
FICO, TIB, Annual Revenues/Term/Funding Amount
Largest 100 Banks in the World, March 31, 2015
SNL Finance Exclusive
Mission Impossible-Rogue Nation/Irrational Man
the Water Diviner/Starstruck/Night and the City
Film/Digital Reviews by Leasing News' Fernando Croce
Terrier Dog
Fresno, California Adopt-a-Dog
Leasing Conferences
Updated
News Briefs---
Marlin Business Services (MRLN) Misses Q2 EPS by 3c
$0.03 worse than the analyst estimate
Marlin CEO Dan Dyer on Q2 2015 Results
Earnings Call Transcript
OnDeck Adds Credit Facilities from Sun Trust/BofA
$150 Million Creates Warehouse Capacity $660 Million
Pre-Owned Automobile Sales Climbed 11% in July
Daily Sale Rate July, 2015: 8,534/July, 2014: 7,690
Broker/Funder/Industry Lists | Features (writer's columns)
Top Ten Stories Chosen by Readers | Top Stories last six months
www.leasingcomplaints.com (Be Careful of Doing Business)
www.evergreenleasingnews.org
Leasing News Icon for Android Mobile Device
You May have Missed---
SparkPeople--Live Healthier and Longer
Poem
Sports Briefs---
California Nuts Brief---
"Gimme that Wine"
This Day in American History
SuDoku
Daily Puzzle
GasBuddy
Weather, USA or specific area
Traffic Live----
######## surrounding the article denotes it is a "press release" and was not written by Leasing News nor information verified, but from the source noted. When an article is signed by the writer, it is considered a "by line." It reflects the opinion and research of the writer.



---
Please send a copy of Leasing News to a colleague and ask them
to subscribe. It's easy. All they have to do is put "subscribe" in
the subject line and email: kitmenkin@leasingnews.org


[headlines]
--------------------------------------------------------------
Archives: August 6, 2010
President and CFO of HL Leasing Found Liable Ponzi scheme
A class action case against the officers and others thought liable in the HL Leasing, Fresno, California scheme masterminded by John Otto, who committed suicide, has found the president, Dan Ramirez, and Andy Fernandez, chief financial officer, liable and ordered to pay $46.5 million to more than 1,200 who claim to be victims. Ara Jabagchourian, principal, Cotchett, Pitre & McCarthy, LLP, Burlingame, California brought the case before Judge Donald S. Black in Fresno County Superior Court.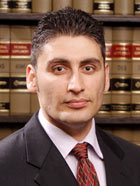 Ara Jabagchourian
How much of the reported $132 million, and perhaps more specifically to those in the class action suit of the award of $46.5 million, will actually be returned is not known at this time.
Kathleen Otto, the late John Otto's wife, even though accounting was done at their home, was not found guilty by the jury, as reportedly they did not find evidence that her actions caused any financial harm to the victims. However Jabagchourian believes she could be held liable under the theory she was a shareholder of the three companies Otto had founded that reportedly defrauded the victims. A hearing is scheduled for September.
Leasing News broke the story May 11, 2009 and had a telephone call into John Otto for an interview on May 10 prior to printing the story.
http://www.leasingnews.org/archives/May%202009/05-11-09.htm#hpl
TODAY
Bottom Line: Kathleen Otto, Ramirez and Fernandez went broke. A repossessed airplane paid for some of the time and expense involved. Class Action investors who paid for attorney and expense did not receive money from the repossessed airplane by the as it was done before, plus there was the repossession fee as well as airplane storage until the case was resolved.

(Leasing News provides this ad as a trade for appraisals and equipment valuations provided by Ed Castagna)
[headlines]
--------------------------------------------------------------
Position Wanted –Credit
Work Remotely or Relocate for Right Opportunity
Each Week Leasing News is pleased, as a service to its readership, to offer completely free ads placed by candidates for jobs in the industry. These ads also can be accessed directly on the website at:
http://www.leasingnews.org/Classified/Jwanted/Jwanted.htm
Each ad is limited to (100) words and ads repeat for up to 6 months unless the candidate tells us to stop. Your submissions should be received here by the end of each week.
Please encourage friends and colleagues to take advantage of this service, including recent graduates and others interested in leasing and related careers.


Will relocate for the right opportunity and can work remotely. I have (25+) years in making credit decisions, as well as helping sales team and third party originators close more transactions via understanding their applicant's financial abilities. I can create alternative or additional opportunities (and income) by knowing which type of loan is best for the borrower
aaacorrespondent@gmail.com
Orlando, Florida
As a Commercial Credit Analyst/Underwriter, I have evaluated transactions from sole proprietorships to listed companies, across a broad spectrum of industries, embracing a multitude of asset types. Sound understanding of balance sheet, income statement and cash flow dynamics which impact credit decisions. Strong appreciation for credit/asset risk.
rpsteiner21@aol.com
407 430-3917
(Leasing News provides this ad as a trade for investigative
reporting provided by John Kenny)
[headlines]
--------------------------------------------------------------
New Hires---Promotions in the Leasing Business
and Related Industries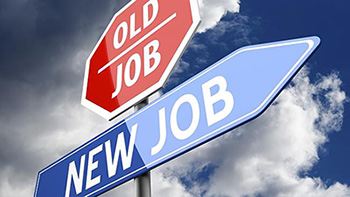 Larry Abraham was promoted to Director of Fleet Operations, Chicago Freight Car Leasing, Schaumburg, Illinois. He joined the firm in June, 1987, rising to Senior Manager Fleet Operations; January, 2013, was promoted to Senior Portfolio Manager. Previously, he was Equipment Coordinator, Soo Line Railroad (June, 1984-July, 1987); Car Distribution, the Milwaukee Road (February, 1976-May, 1985). Education: Elmhurst College (1988 – 1994_.
https://www.linkedin.com/pub/larry-abraham/68/266/938

John Blecha was promoted at Navistar, Inc. to Financial Analyst, Used Truck Organization. He joined the firm in 2008 as Regional Administrator; promoted 2010 to Sr. Finance Administrator; 2011, Financial Analyst, Treasury, 2013, Finance Analyst, Truck & Parts. Previously, he was Account Manager, Key Equipment Finance (2005-2008). Education: Benedictine University, Master of Science, Accounting (2009 – 2012). Activities and Societies: Sigma Beta Delta, Loras College, Bachelor of Arts, Business / Sport Management (2001 – 2005).
https://www.linkedin.com/pub/john-blecha/7/86a/a55
Matthew Branch was promoted to Fleet Portfolio and Marketing Manager, Chicago Freight Car Leasing, Schaumburg, Illinois. "He joined Chicago Freight Car Leasing in 2013, and most recently held the position of Senior Accountant. Matt holds a Bachelor of Science in Finance, and is currently pursuing a master of Business Administration from Western Illinois University."

Brent Criddle was promoted to EVP Sales at Pacific Western Bank, Pacific Western Equipment Finance, Los Angeles; based in Midvale, Utah. He joined the bank in 2001 and former position was SVP Sales. Previously, he was Director of Finance and Leasing, Larry H. Miller Dealerships (1994 – 2001); Sales, Larry H. Miller Chrysler/Plymouth (1992 – 1993). Education: University of Utah, BS, Finance (1991 – 1997).
https://www.linkedin.com/pub/brent-criddle/34/a66/989
Mark Doppstadt was hired as sales representative, TCF Equipment Finance; based in Stamford, CT. Previously, he was Regional Sales Manager, Commercial Credit Group Inc. (May, 2010 – July, 2015); General Manager, Studio Leasing Group (January, 2009 – June, 2010); District Sales Manager, Alter Moneta Corp. (2008); Vice President/General Manager Construction Division, Hitachi Capital America Corp (June, 1999 – December, 2007); The CIT Group (1994 – 1999); District Sales Manager, Associates Commercial Corporation (1982 – 1994). Associations: Secretary, National Utility Contractors Association (May, 2012 – Present). Education: The University of Connecticut School of Business, MBA, Business Administration (1990 – 1992). Member of the first EMBA Class. University of Wisconsin-Whitewater, BBA, Business Administration, Finance, Marketing (1977 – 1982). Activities and Societies: Member American Marketing Association, Finance Association
https://www.linkedin.com/pub/mark-doppstadt/12/303/694

Scott Hamburg was hired as Senior Vice President, Business Development, Madison Capital, Owings Mills, Maryland; based in the Philadelphia area. Previously, he was A.V.P. - National Accounts, Marlin Business Services Corp. (October, 2012 – June, 2015); Co-Founder / EVP Sales Marketing, EquiCapital (October 2002 – October 2012); He joined Balboa Capital, September, 1992, as Account Executive; promoted September, 1993, Credit Manager; January, 1995, Vice President and Branch Manager, Los Angeles; 1995, Vice President and Branch Manager, New York City; July 1998-October, 2002, Director Sales & Marketing, National Vendor Accounts for Balboa Capital. Education: Pomona College, B.A., Economics (1988 – 1992). Activities and Societies: Quarterback of Football Team, Active member of Fraternity, Member of Big Brothers Program. Heritage High School (1986 – 1988). Activities and Societies: Varsity Football, Varsity Baseball, National Honors Society
https://www.linkedin.com/in/scotthamburg

W. Taylor Kamp was hired as Chief Financial Officer, Marlin Business Services, Mount Laurel, New Jersey. He joined the CIT Group May, 2000 as SVP Corporate Development and Strategic Planning; March, 2009, "...Managed legal entity reorganization and streamlining process leading up to bankruptcy (for MD Bank Holding). Then managed bankruptcy valuation process for CIT's pre-packaged bankruptcy; October, 2009, MD and Project Manager - CIT Fresh Start Accounting (Post BK Filing); April, 2010, MD and Head of Corporate Development and M&A. Previously, he was Senior Vice President and CFO, Associates First Capital (September, 1987 – May, 2000).
Volunteer: Chair of Finance Committee and President of Trustees, Hilltop Presbyterian Church of Mendham (February, 2007 – Present). Education: Southern Methodist University - Cox School of Business MBA, General (1998 – 2000). The University of Texas at Arlington, College of Business Administration, BBA, Business Administration and Management, General (1980 – 1985).
https://www.linkedin.com/in/taylorkamp

Collete LaForce was hired as Chief Marketing Officer for Cars.com, Chicago, Illinois. Previously, she was Chief Marketing Officer & Senior Vice President, AMD (2012 – 2015); Chief Marketing Officer & Global Vice President, Services, Dell Inc. (2008 – 2012); Vice President/Global Head of Marketing & Communications, Rackable Systems (2003 – 2008); Director of Marketing, Lightspeed Venture Partners (2002 – 2003); Consultant, Various Technology, Consumer & Enterprise Start-Ups (1999 – 2003); Manager in Technology, Change Management & Communications, Accenture (1994 – 1999). Languages: French. Honors & Awards: Top 50 Most Powerful Women in Technology (2014), California Diversity Council, http://bit.ly/1mfNxnS; CMO Leadership Award (2014); The CMO Club, http://bit.ly/1DBOYnz (2013); Fierce 15 CMO. FierceCMO, http://www.fiercecmo.com/special-reports/colette-laforce-senior-vp-cmo-amd (2012 & 2013); ExecRank Top 500 CMOs, ExecRank,
http://execrank.com/2012/10/2012-top-marketing-executives/
Many publications.
https://www.linkedin.com/in/colettelaforce

Claudio Mancuso was hired Managing Director, Canada, Patriot Equipment Finance, Strongsville, Ohio; he is based in Toronto, Canada. The announcement said Patriot Equipment Finance was opening "their first of several offices in Canada...Mr. Mancuso will be responsible for building a staff in Canada and growing and building on our existing relationships to better serve the equipment finance needs of Canadian domiciled companies". Previously, he was Chief Financial Officer, Varcon Construction Corporation (April, 2014 – July, 2015); Chief Executive Officer, Colossus Minerals Inc. (March, 2011 – November, 2013); Vice-President, Treasurer, Agnico-Eagle Mines Limited (June, 2002 – January, 2011). Education: University of Waterloo, Accounting (1994 – 1999).
https://ca.linkedin.com/pub/claudio-mancuso/37/111/470
http://www.leasingnews.org/hires/noble_perry2015.jpg
Perry Noble was promoted to Tech Portfolio Owner - Analytics Workspace, Key Equipment Finance, Superior, Colorado. He joined Key Services, Key Corp. in 1995 as Manager Messaging Systems; promoted to Production Support Team Lead, 1997; Technology Manger, Leasetec Corp of KeyCorp, 1998; March, 2001, Regional Systems Manager, Asia Pacific, Key Equipment Finance; promoted to Manager, Data Reporting, 2004; January, 2006 Sr. Systems Consultant; August, 2008 Sr. Lease business Analyst; August, 2001, Manager, Report and Analytics. He served on the Board of Directors, Firefly Autism (November, 2010-July, 2012). Vice President, Table Rock Community, HOA (December, 2012-December, 2013). Education: University of Phoenix, Information Systems (2005 – 2010) (Open) 3 courses; The Thacher School (1979 – 1982); Dimond High School (1978 – 1982).
https://www.linkedin.com/in/perrynoble

Spencer Sundahl was hired as VP Leasing at Bank of the Ozarks, based in the Greater Denver area. Previously, he was Assistant Finance Manager, Compass Equipment Finance (December, 2013 –July, 2015); Assistant Finance Manager, Junior Trader, Patak Trading Partners, LLC (June, 2013 – January, 2014). Education: Southern New Hampshire University, Master's Degree, Accounting & Finance (2013 – 2015); Purdue University, Bachelor's Degree, Economics & Statistics (2008 – 2011). Activities and Societies: Member Alpha Sigma Phi Fraternity.
https://www.linkedin.com/pub/spencer-sundahl/68/21b/b41


[headlines]
--------------------------------------------------------------
Leasing Industry Ads---Help Wanted
Ascentium Capital/NEC Equipment Finance/Umpqua Bank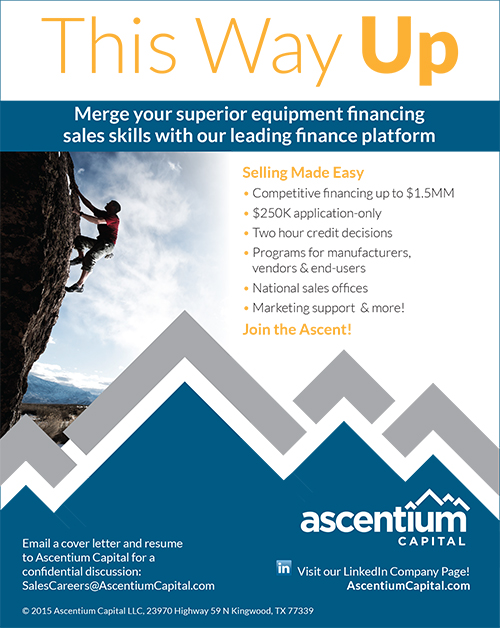 Senior Credit Analyst
Choose Location
Anaheim, CA, Tigard, OR, Federal Way, WA

Middle Market Credits $500,000 to $5MM
including Equipment Leases and Financings
and Recourse and Non-recourse Lines of Credit
-Five or More Years Credit Underwriting Exp.
Some Relocation Provided
click here for more information

Financial Pacific Leasing - Commercial
A subsidiary of Umpqua Bank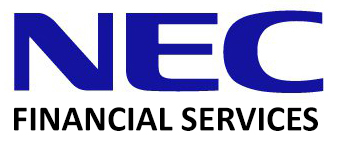 Experienced Sales Manager
Central Region

Develop/maintain relationships with NEC Dealers and Resellers. Meet with potential large customers to
structure new lease and financial service opportunities.
Full job description and application here
www.necam.com

A leading provider of innovative IT, biometrics, network, and
communications products and solutions for service carriers and
Fortune 1000 and SMB businesses across multiple vertical industries,
including healthcare, government, education, and hospitality.

For information on placing a help wanted ad, please click here:
http://www.leasingnews.org/Classified/Hwanted/Hwanted-post.htm

Please see our Job Wanted section for possible new employees.

[headlines]
--------------------------------------------------------------
Updated
Funders Taking New Broker Business List

BSB
Bankers Capital
Forum Leasing
TimePayment
The following "funders" have informed Leasing News they will consider business from "new" third party originators. Many companies require a
certain length of time in business and other requirements, such as a specific volume of business. These "funders" will consider submissions from those new in the leasing and finance business:

Name
In Business Since
Contact
Website
Leasing Association

N

$50,000 - $1.5 million (Our average size transaction is $250,000. Preferred range $100,000 - $500,000)

100

Y

Y

N

Y

Y
Mfg.
A -Accepts Broker Business | B -Requires Broker be Licensed | C -Sub-Broker Program
| D -"Private label Program" | E - Also "in house" salesmen
[headlines]
--------------------------------------------------------------
[headlines]
--------------------------------------------------------------
Largest 100 Banks in the World, March 31, 2015
SNL Finance Exclusive
By Divya Lulla and Jahan Zaib, Mehmood Chaudhary and Maria Tor
China now has four of the five largest banks in the world after weakening currencies pushed French and Japanese companies out of the top five this year, according to SNL Financial's latest global bank rankings.
SNL ranks the largest banks in the world by converting their total assets into U.S. dollars using the exchange rate as of the end of the period measured. Most banks were ranked by total assets for the quarter ended March 31, 2015. Changes in the rankings since 2014 are partly due to fluctuations in the companies' reported currencies against the U.S. dollar.
Paris-based BNP Paribas SA fell to No. 7 from No. 4 in SNL's 2014 ranking, as its assets declined to an equivalent of $2.568 trillion as of March 31, 2015 from $2.595 trillion in assets as of March 31, 2014. Currency conversion helped drive the decline, as the company's assets actually rose when measuring in euros, to €2.392 trillion from €1.883 trillion. Also departing the top five, Tokyo-based Mitsubishi UFJ Financial Group Inc. fell to No. 8 from No. 5, partly based on a lower valuation of its assets in U.S. dollars.
There is now only one bank in the top five that is not headquartered in China: London-based HSBC Holdings Plc. It ranks No. 4, with $2.670 trillion in assets, down from its ranking of No. 2 in 2014, with $2.758 trillion in assets.
The world continues to be Beijing-based Industrial & Commercial Bank of China Ltd., with assets calculated at $3.452 trillion. Replacing HSBC at No. 2 is Beijing-based China Construction Bank Corp., which moved up from No. 3 last year, holding $2.819 trillion in assets. The third-largest bank is Agricultural Bank of China Ltd., also based in Beijing, which shot up from No. 7 in 2014, and the fifth-largest bank is Bank of China Ltd., which rose from No. 8.
The largest U.S.-based bank, New York-headquartered JPMorgan Chase & Co., remains as the sixth largest bank in the world, but it would rank No. 1 if it followed the same accounting principles as the Chinese banks, SNL's analysis shows. U.S. banks report their financials in U.S. GAAP, while the largest Chinese banks report under the IFRS accounting principle. Under U.S. GAAP, banks report the net amount of derivative assets on their balance sheets, while IFRS companies must report the gross amount of derivative assets. If JPMorgan filed under IFRS, SNL estimates it would add assets of $1.249 trillion, bringing its total assets to $3.827 trillion, and making it the largest bank in the world. SNL did not perform the same analysis on banks that report under Japanese GAAP or other types of GAAP.
New entrants to the top 100 bank ranking are Beijing-based Bank of Beijing Co. Ltd. at No. 93 and Taipei, Taiwan-based Cathay Financial Holding Co. Ltd. at No. 97.
Falling off last year's top 100 ranking are Siena, Italy-based Banca Monte dei Paschi di Siena SpA, which took 90th place in 2014, and Frankfurt am Main, Germany-based Landesbank Hessen-Thüringen Girozentrale, which had ranked at 98.
Sixteen of the top 100 banks in the world are in China, while 11 are U.S.-based. Europe, including Russia, houses 43 of the top 100 banks, down from 45 in 2014 and 47 in SNL's 2013 ranking.
[headlines]
--------------------------------------------------------------
Fernando's View
By Fernando F. Croce
An ingenious blockbuster ("Mission: Impossible – Rogue Nation") and a somber drama ("Irrational Man") make for quite a contrasting double-bill at the box-office, while new DVDs offer an old-fashioned epic ("The Water Diviner"), a splashy feminist musical ("Starstruck"), and a dynamic noir thriller ("Night and the City")
In Theaters: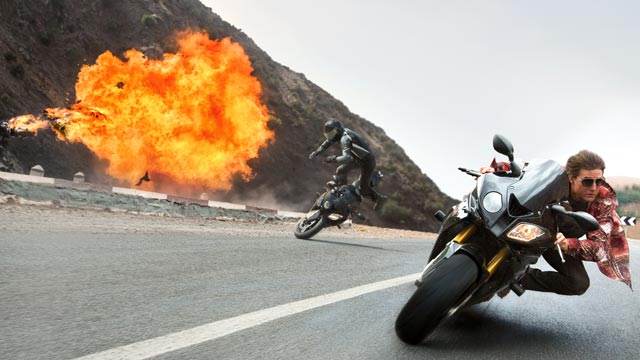 Mission: Impossible – Rogue Nation (Paramount Pictures): The "Mission Impossible" franchise proves to be as robust as ever with this ingenious fifth entry. Tom Cruise returns as Impossible Missions Force agent Ethan Hunt, who's determined to prove the existence of a worldwide crime network known as the Syndicate. The hunter soon becomes the hunted, however, as Ethan finds himself on the run not just from terrorists but also from the team of CIA director Alan Hunley (Alec Baldwin). A Hitchcockian succession of chases follows, taking the characters across Europe and North Africa on a trail of a thousand twists. Taking over from Brad Bird's exceptional previous installment, writer-director Christopher McQuarrie keeps the suspense taut and humorous, with intricate action scenes that give the James Bond series a run for its money.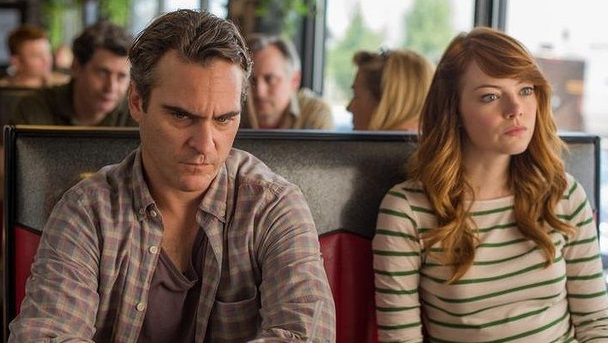 Irrational Man (Sony Pictures Classics): After the lightness of "Magic in the Moonlight," Woody Allen returns to drama with this somber account of how far a man will go to test his soul. Joaquin Phoenix stars as Abe, a New England philosophy professor who finds a light at the end of his current depression in the form of a vivacious student named Jill (Emma Stone). However, he's soon planning to murder a total stranger in a bizarre scheme that will supposedly shed light on life's purpose. Clues and complications muddy up his "perfect crime," along with the presence of a married fellow professor (Parker Posey). Made along the lines of earlier moral tales like "Crimes and Misdemeanors" and "Match Point," Allen's latest grips the audience with stinging twists and strong performances by Phoenix and Posey.

Netflix Tip: Netflix Tip: A devilishly talented British character actor, Ron Moody (1924-1015) played his every part with an engaging gleam in his eye. So check out his best films, which include his most famous role as Fagin in the Oscar-winning "Oliver!" (1968), as well as "David Copperfield" (1969), "The Twelve Chairs" (1970), and "Wrong Is Right" (1982).
On DVD: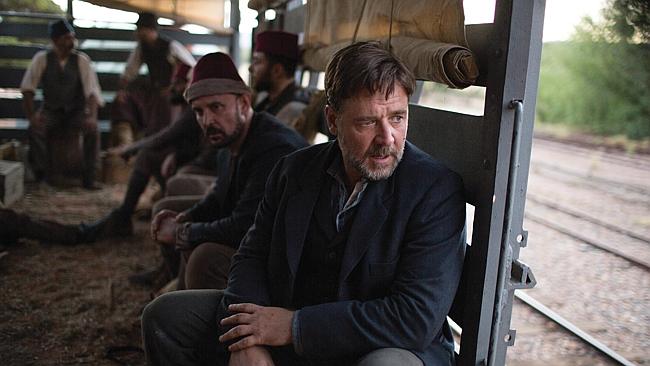 The Water Diviner (Warner Bros.): Better known for his volatile, tough-guy roles, Russell Crowe showcases his sentimental side in this ambitious historical drama, which also marks his debut as director. Based on a true story, the film unfolds after the end of World War I, as the deaths on the battlefield are felt by the families back home. Joshua Connor (Crowe) is an Australian farmer who specializes in locating water sources, and who's shocked by news of the deaths of his soldier sons. Determined to bring their bodies back to their homeland, he travels to Turkey and embarks on an alternately grueling and inspiring spiritual journey. Reaching for an epic scope while determined to remain emotionally intimate, Crowe's old-fashioned portrait of the effects of war on the family unit remains an engrossing personal achievement.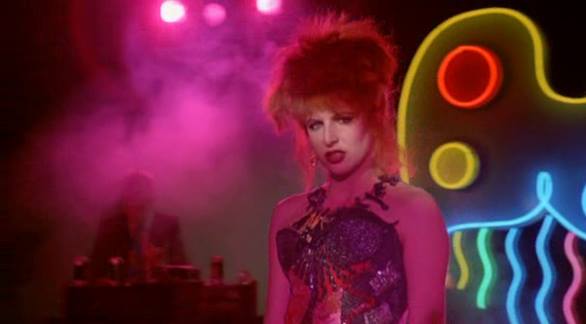 Starstruck (Blue Underground): One of the brighter lights to come out of the Australian cinematic wave of the late 1970s, director Gillian Armstrong specializes in meticulous stories with headstrong female protagonists. Though not as well-known as her other films ("My Brilliant Career," "Little Women"), this 1982 musical is just as enjoyable and offbeat. The plot centers on Jackie (Jo Kennedy), a dreamy young Sydney singer who pines for the big time. With the help of her cousin Angus (Ross O'Donovan), she manages to break into the showbiz of concerts and music videos. But can she stay true to her punkish roots in the face of newfound success? Basically updating a vintage Judy Garland to the MTV era, Armstrong's splashy sleeper offers crowd-pleasing delights without surrendering its filmmaker's feisty feminism.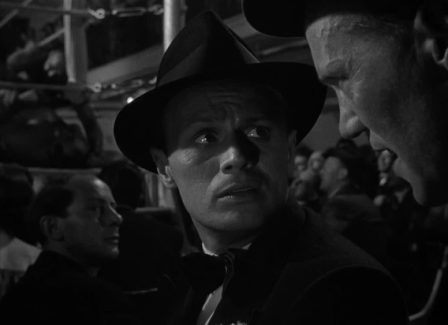 Night and the City (Criterion): Richard Widmark had one of his best roles in this excellent 1950 noir drama, atmospherically directed by Jules Dassin ("Rififi"). Widmark stars as Harry Fabian, a small-time American hustler in London, full of ambition but quickly running out of time. With underworld figures breathing down his neck, he stumbles upon a new scheme when he meets a massive Greek wrestler Gregorius (Mike Mazurki). Flush with the possibility of becoming a big-time promoter, Harry ups his con games and threatens his relationship with Mary (Gene Tierney), a honest young woman who might be his way out of his sordid life. A specialist in shadowy expressionism and surprising brutality, Dassin brings London to life with the help of Widmark's electric presence and a vivid supporting cast that includes Herbert Lom and Francis L. Sullivan.
--------------------------------------------------------------
Terrier Dog
Fresno, California Adopt-a-Dog

Animal ID: 29292594
Breed: Terrier/Mix
Age: 2 years
Sex: Unknown
Size: Medium
Color: Black/Blond
Declawed: No
Housetrained: Unknown
Site: Central California SPCA
Intake Date: 8/1/2015
Adoption Rates:
http://ccspca.com/support-the-ccspca/adopt/adoption-rates/
Central California SPCA
Animal Center
559.233.7722 ext. 107
103 S. Hughes Ave
Fresno, CA 9370
10:00am – 5:00pm
Wednesdays Open 10am – 6:00pm
365 Days a Year
adoptions@ccspca.com


Adopt a Pet
http://www.adoptapet.com/
[headlines]
--------------------------------------------------------------
Updated
Leasing Conferences 2015
Save the Date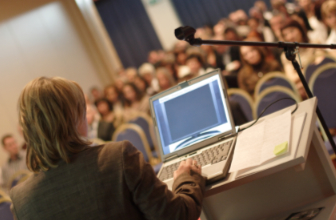 ---
2015 Eastern Regional Meeting
September 11-12, 2015
Atlanta Marriott Marquis
Atlanta, GA
"Registration is now open to join your fellow leasing professionals for the NAELB 2015 Eastern Regional Meeting to be held September 11th and 12th in Atlanta, Georgia. With one and a half days of educational sessions, exhibits and networking, the Eastern Regional Meeting is a wonderful opportunity to connect with your peers and learn new and innovative ways to grow your business."
The 2015 Eastern Regional Meeting will
include sessions on the following topics:
1. Building a Stronger Broker Community
2. Marketing Tactics
3. Alternative Revenue Solutions
4. Packaging Deals
5. Analyzing Financial Statements
Registration/Agenda/Showcase/Exhibits
Partial Agenda:
THE NAELB VALUE PROPOSITION
Sheri Bancroft, Mike Parker and Pete Sawyer, NAELB Board Members


BUILDING A STRONGER BROKER COMMUNITY
Scott Wheeler, Wheeler Business Consulting
Author of "Call to Action"
His new book will be available to purchase

MARKETING TACTICS
Jacklynn Manning, Fora Financial
EXPLORING ALTERNATIVE REVENUE SOLUTIONS
Panel will include: Chuck Brazier, TradeRiver USA (Supply Chain Finance), Beth Malin, Pinnacle Specialty Capital (Factoring and Purchase Order Finance), Jeff Schubert, RapidAdvance (Working Capital Loans) and TBD (Asset Based Lending)
---
Canadian Finance and Leasing Association
Annual Conference 2015
September 16 - 18, 2015
Gatineau - Ottawa
Early Bird Registration Extend August 14, 2015
https://www.cfla-acfl.ca/2015/06/22/registration-for-cfla-2015-national-conference/
Program
https://www.cfla-acfl.ca/files/public/CFLA_Conference_2015-Program.pdf
Hilton Hotel Registration
http://www.hilton.com/en/hi/groups/personalized/Y/YOWOVHF-CRB-20150914/index.jhtml?WT.mc_id=POG
---




2015 Funding Symposium
10/7/2015 to 10/9/2015
Wed through Friday
J W Marriott Atlanta Buckhead Hotel
3300 Lenox Road Northeast
Atlanta, Georgia 30326
United States
Contact: Kim King
KKing@NEFAssociation.org
Phone: 847-380-5053
Early Bird Pricing through August 31st
161 On Registration List
http://nefassociation.site-ym.com/events/RSVPlist.aspx?id=594672

Full Information including pricing, schedule, and reservation:
http://nefassociation.site-ym.com/events/event_details.asp?id=594672&group=#
---

2015 54th Annual Convention
10/25/2015 - 10/27/2015
JW Marriott Hill Country
San Antonio, TX
Brochure with Schedule of Events
http://www.elfaonline.org/cvweb_elfa/cgi-bin/documentdll.dll/view?DOCUMENTNUM=1147
Keynote Speakers
http://www.elfaonline.org/events/2015/AC/spkrs.cfm
ELFA President and CEO Woody Sutton invites you
to connect, engage and grow in San Antonio! (1:43)

---


The 2015 Fall Conference will be held at the Loews Don CeSar Hotel in St. Pete Beach, FL on November 4 through November 6, 2015.
---
2015 Western Regional Meeting
November 13-14, 2015
Doubletree by Hilton Anaheim - Orange County
Anaheim, CA
---

CFA
71st Annual Convention
November 11 - 13, 2015
JW Marriott Austin
Austin, TX
More Information
http://cfa.connectedcommunity.org/convention/home
---


EXPO NJ Super Regional
11/15/2015 to 11/16/2015
Sunday/Monday

Teaneck Marriott at Glenpointe
100 Frank Burr Blvd
Teaneck, New Jersey 07666
United States

Contact:
Kim King, NEFA Sr. Association Coordinator
KKing@NEFAssociation.org
Phone: (847) 380-5053
[headlines]
--------------------------------------------------------------

News Briefs----
Marlin Business Services (MRLN) Misses Q2 EPS by 3c
http://www.streetinsider.com/ec_earnings.php?q=MRLN
Marlin CEO Dan Dyer on Q2 2015 Results
http://seekingalpha.com/article/3401945-marlin-business-services-mrln-ceo-dan-dyer-on-q2-2015-results-earnings-call-transcript?auth_param=brlf:1as4dgk:f3
ba8bc2f3ee1f54478788defb2d8e24&uprof=52
OnDeck Adds Credit Facilities from Sun Trust/BofA
$150 Million Creates Warehouse Capacity $660 Million
http://bankinnovation.net/2015/08/ondeck-adds-credit-facilities-from-suntrust-and-bank-of-america/
Pre-Owned Automobile Sales Climbed 11% in July
Daily Sale Rate July, 2015: 8,534/July, 2014: 7,690
http://www.autoremarketing.com/retail/year-to-date-cpo-sales-approach-1-point-5-million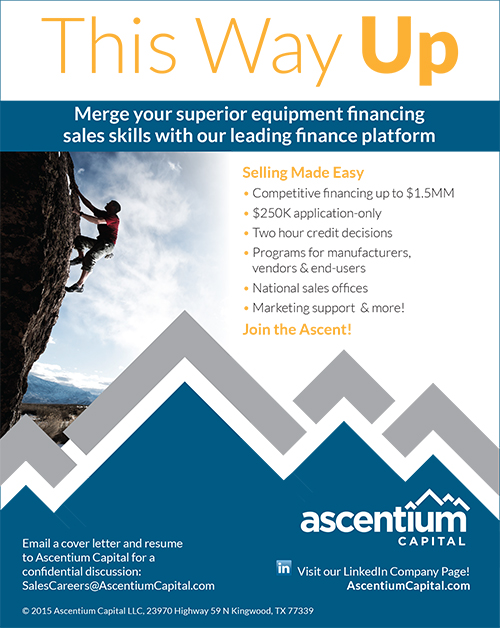 [headlines]
--------------------------------------------------------------




--You May Have Missed It
Evacuated but at home: Fire refugees tough it out
http://www.sfgate.com/bayarea/article/Extreme-fire-behavior-may-return-to-Rocky-6426111.php


[headlines]
--------------------------------------------------------------

SparkPeople--Live Healthier and Longer

Minerals and their Value
http://www.sparkpeople.com/resource/reference_minerals.asp
[headlines]
--------------------------------------------------------------
Baseball Poem
ENVOY
Ah, Fans, let not the Quarry but the Chase
Be that to which most fondly we aspire!
For us not Stake, but Game; not Goal, but Race –
THIS is the end of every fan's desire.

[headlines]
--------------------------------------------------------------
Sports Briefs----
St. Louis Doesn't Have To Ask Taxpayers for Permission to Spend Taxpayer Money on a Football Stadium
http://thinkprogress.org/sports/2015/08/04/3687556/st-louis-taxpayer-funding-football-stadium/
Tom Brady e-mails offer glimpse into quarterback's life
1,048 on PACER
http://www.bostonglobe.com/sports/2015/08/05/tom-brady-mails-offer-glimpse-into-quarterback-life/HIA0Ch3wpkcbZqWKHbc3oM/story.html
Tom Brady's reaction to being told he has to buy an $8,500 pool cover is priceless
http://finance.yahoo.com/news/tom-bradys-reaction-being-told-160000166.html
Sacramento arena subsidy foes drop lawsuit;
city can begin financing
http://www.sacbee.com/news/local/city-arena/article30180615.html
Huddle up: Kaepernick talks about taking command,
not fazed by Frank Gore's comment
http://blogs.mercurynews.com/49ers/2015/08/05/huddle-up-kaepernick-talks-about-taking-command-not-fazed-by-frank-gores-comment/
Who reaches Super Bowl 50?
2015 NFL record projections for all 32 teams
http://www.usatoday.com/story/sports/nfl/2015/08/04/record-projections-super-bowl-50-packers-colts/30985171/
((Please Click on Bulletin Board to learn more information))
(Leasing News provides this ad "gratis" as a means
to help support the growth of Lease Police)
[headlines]
--------------------------------------------------------------


California Nuts Briefs---

Rising Silicon Valley rents: A Mountain View tale
http://www.mercurynews.com/business/ci_28590789/rising-silicon-valley-rents-mountain-view-tale
Bay Area rental crisis squeezing out middle class
http://www.mercurynews.com/business/ci_28585609
Housing is so outrageously expensive in San Francisco
the city can't hire enough teachers http://www.businessinsider.com/san-francisco-teachers-cant-afford-to-live-2015-8

[headlines]
--------------------------------------------------------------


"Gimme that Wine"

http://www.youtube.com/watch?v=EJnQoi8DSE8

Going Grape: The best wine to pair with each
GOP candidate during the presidential debate
http://www.naplesnews.com/entertainment/columnists/going-grape-no-debating-gop-candidates-matched-with-wine_03183375
Duckhorn Puts Muscles on its Femininity
http://www.wine-searcher.com/m/2015/08/duckhorn-puts-muscles-on-its-femininity
UC Davis aids winemakers in sustainability
http://www.dailydemocrat.com/business/20150804/uc-davis-aids-winemakers-in-sustainability
Early grape harvest gets going in Sonoma County
http://www.pressdemocrat.com/business/4293477-181/early-grape-harvest-gets-going
Free Mobile Wine Program
http://leasingnews.org/archives/Feb2010/2_26.htm#mobile
Wine Prices by vintage
http://www.winezap.com
http://www.wine-searcher.com/
US/International Wine Events
http://www.localwineevents.com/
Leasing News Wine & Spirits Page
http://two.leasingnews.org/Recommendations/wnensprts.htm

[headlines]
----------------------------------------------------------------
This Day in American History
1727 - The first Roman Catholic convent in America is occupied by the Ursaline nuns in New Orleans. The convent/school is still occupied today although rebuilt several times and much enlarged.
1736 - Birthday of Mary Brant (1736-96) on the Ohio River in Kentucky. She was a Mohawk, had nine children with the British superintendent of Indian Affairs. She managed his household and was his hostess for almost 25 years until his death in 1774. She then retired to upper New York State and was a loyalist during the American Revolution. She supplied intelligence and ammunition for the British in the Battle of Oriskany, August 6, 1777. Brant and her brother, who was a warrior leader of the Iroquois, were instrumental in aligning the entire Iroquois nation on the side of the British in the American Revolution. Following the defeat of the British, she joined other refugees in Kingston, Ontario. Several hundred thousand loyalists left, many going back to Great Britain, others to Canada.
1774 - English religious leader Ann Lee (1736-1784) and a small band of followers first arrived in America. Her sect called itself the United Society of Believers in Christ's Second Coming, but to the rest of the world, her followers came to be known as the "Shakers."
http://www.cr.nps.gov/nr/travel/pwwmh/ny16.htm
1787 - Sixty proof sheets, handwritten, of the Constitution were delivered to the Constitutional Convention engaged in the "Great Debate" over the draft constitution, during which it determined that Congress should have the right to regulate foreign trade and interstate commerce, established a four-year term of office for the president and appointed a five-man committee to prepare a final draft of the Constitution.
1801 - The Great Religious Revival of the American West began at a Presbyterian camp meeting in Cane Ridge, Kentucky.
http://www.sendrevival.com/history/caneridge
/old_cane_ridge_meeting_house.htm
http://www.uky.edu/KentuckyAtlas/ky-cane-ridge.html
1815 - With the end of the Napoleonic wars in Europe, and laws about bringing "slaves" into the United States as "free labor," immigration to the U.S. increased to new levels as work was to be had. Between 1815 and 1860, 5,000,000 persons came to the U.S. Over half of the immigrants came from the British Isles, mostly from Ireland. The next largest contingent arrived from Germany, 1,500,000, not counting German-speaking French citizens from Alsace and Lorraine. More than half the German immigrants settled in the upper Mississippi and Ohio River valleys. They brought new techniques and craftsmanship. For instance, Ohio glassware was a superior type of glassware manufactured from 1815 to 1850. The designation "Ohio" was generally applied both to the blown and molded glass produced in the Ohio River Valley region. Three of the leading manufacturers of this glassware were located in Mantua, Kent, and Zanesville, all cities of Ohio. The designation "Ohio" was also used to identify glass factories in the neighboring regions of West Virginia and western Pennsylvania.
1819 – Norwich University is founded in Vermont as the first private military school in the US.
1821 - Birthday of Edward H. Plumptre (1821-91) in London. He was an Anglican theologian. He served on the Old Testament committee for the 1881 English Revised Version of the Bible. Today, he is better remembered as author of the hymn, "Rejoice, Ye Pure in Heart."
1829 - Birthday of Marie Elizabeth Zakrzewski (1829-1902) in Berlin, Germany. She was a pioneering female U.S. doctor. She graduated from a school for midwives without incident but when she was appointed chief midwife and professor, male opposition forced her resignation. On arriving in the U.S., she met Elizabeth Blackwell who helped her enter Western Reserve Medical School for regular medical training. She assisted the Blackwell sisters in the New York Infirmary and ran the institution while Elizabeth was in England. She served as physician and professor at the New England Female Medical College in Boston but left because the founder saw women's position in medicine limited to midwifery. She founded the New England Hospital for Women and Children in 1862 and served in various capacities there until 1899. In addition to her pioneering medical work, she developed lunchrooms for the working poor women and aid for poor Jews. Her New England Hospital was the first one to trained nurses and offer social services.
1861 – First Lady Edith Roosevelt (1861-1948), second wife of President Theodore Roosevelt, was born Edith Kermit Carow in Norwich, CT. They were children together and were married in 1885 after the passing of the first Mrs. Roosevelt.
1862 - CSA ironclad "Arkansas" is badly damaged in Union battle.
(Actual accounts: http://www.missouridivision-scv.org/mounits/cssark.htm)
1864 - The Rebels evacuate Fort Powell, Mobile Bay, under attack during the Battle of Mobile Bay, Alabama. It actually lasted until August 23. David G. Farragut commanded a fleet of fourteen wooden ships and four ironclads. Running through a minefield and past Confederate Forts Gains, Morgan, and Powell, Farragut's fleet defeated a Confederate flotilla, including the Confederate ironclad Tennessee, and took one of the South's last major ports. The city of Mobile was taken in 1865.
1870 - White conservatives suppressed black vote and captured the Tennessee legislature. A reform movement was afoot and states started outright restricting blacks from voting, others made poll tax and literacy tests a requirement. These practices were among those outlawed by the 1965 Voting Rights Act, detailed herein later. The Southern states voting as a block made deals for a new president in an electoral contest, by tenure gained control of committees as senator were voted by the state legislators in this century, and while the North beat the South in the Civil War, the South now controlled bills, committees, and legislation and would dominate for almost a century to follow.
1881 – Birthday of Louella Parsons (1881-1972), America's first movie columnist, in Freeport, IL. She was retained by William Randolph Hearst, possibly because she had praised Hearst's mistress, Marion Davies, and her columns were read by 20 million people in 400 newspapers worldwide. She remained Queen of Hollywood until the arrival of flamboyant Hedda Hopper, who displayed similar talents, and with whom she feuded viciously for years.
1881 – "Hey Pancho, hey Ceesco"…actor Leo Carrillo (1881-1961) was born in LA. He played Pancho, sidekick to "The Cisco Kid" on TV, the popular series that ran from 1950 until 1956, and was the first TV series filmed in color. This show was produced by Ziv TV that brought my father from
New York to Hollywood to primarily write it (he wrote most of the radio
shows.) He also did "Highway Patrol" and "Sea Hunt" at ZIV. He also wrote
many of the cowboy TV shows during this time as he was known for
writing the "Cisco Kid" and the "Kit Carson" radio show (who I was named
after). He usually had a partner as one of the reason he could really turn
out TV plays, as they were called in the day.
1890 - Denton True 'Cy' Young (1865-1955) pitched his first major-league baseball game, leading the Cleveland Spiders past the Chicago White Sox. Young went on to enjoy a great baseball career, winning a total of 511 games (95 more than second place Walter Johnson)...averaging more than 23 victories over 22 seasons, playing for Cleveland, St. Louis, and Boston (where he played in the first World Series, and won). Young's career win total is the most in Major League history and is considered by many as the one sports record that will never be broken. The Cy Young Award was established in 1956, when the Baseball Writers' Association of America chose to create an award honoring each year's best pitcher. Since 1967, the Cy Young Awards have been presented annually to the best pitcher in each Major League. http://memory.loc.gov/ammem/today/aug06.html
1890 - At Auburn Prison, NY, murderer William Kemmler becomes the first person to be executed by the electric chair.
1892 – Birthday of actor Hoot Gibson (1892-1962), American rodeo champion and a pioneer cowboy film actor, director, and producer. Born Edmund Richard Gibson in Tekamah, NE, he learned to ride a horse while still a very young boy. His family moved to California when he was seven years old. In 1910, the nascent film industry was looking for experienced cowboys to appear in films. Gibson and another future star, Tom Mix, were hired. Acting for Gibson was then a minor sideline, and he continued competing in rodeos to make a living. Gibson's career was temporarily interrupted with service in the US Army in World War I. When the war ended, he returned to the rodeo business and became good friends with Art Acord, a fellow cowboy and movie actor. The two participated in summer rodeo then went back to Hollywood for the winter to do stunt work. From the 1920s through the 1940s, Hoot Gibson was a major film attraction as a western film box office draw. He successfully made the transition to talkies and as a result became a highly paid performer.
1901 - Kiowa land in Oklahoma was opened for white settlement, effectively dissolving the contiguous Native American reservation.
1902 – Dutch Schultz (1902-35) was born Arthur Flegenheimer in Newark, NJ. Mobster of the 1920s and 1930s who made his fortune in activities including alcohol and numbers…or numbiz as they say in the old neighborhood. Weakened by two tax evasion trials led by prosecutor Thomas Dewey, Schultz's rackets were also threatened by fellow mobster Lucky Luciano. In an attempt to avert his conviction, Schultz asked the Commission for permission to kill Dewey, which they refused. When Schultz disobeyed them and attempted to kill him anyway, the Commission ordered his murder. After Schultz left in a rage, the Commission decided finally to kill him in order to prevent the Dewey hit. Albert Anastasia, who would be whacked in 1958, and Louis Buchalter took care of it on October 23, 1935; Schultz was shot at the Palace Chophouse at 12 East Park Street in Newark.
1905 - Birthday of Clara Bow (1905-65) in Brooklyn. She was called the "'It' girl" as she portrayed the carefree flapper in early Hollywood films. She is generally recognized by most Hollywood historians as the industry's first megastar. She starred in more than 30 films including the classic "Wings" but her strong Brooklyn accent prevented her from making it in talking pictures. Her various sex scandals also lost fan support but it was her voice that ended her movie career. She won a beauty contest while still in high school in Brooklyn that sent her to Hollywood. A good biography is J. Morella's "The 'It' Girl: the Incredible Story of Clara Bow" (1976).
http://www.clarabow.net/
http://www.gildasattic.com/clarabow.html
http://www.csse.monash.edu.au/~pringle/silent/ssotm/Jan96/
http://www.seeing-stars.com/ImagePages/ClaraBowGravePhoto.shtml
1906 - Birthday of trombone player Vic Dickenson (1906-84), Xenia, OH.
http://www.harlem.org/oldsite/people/dickenson.html
http://www.harlem.org/people/dickenson.html
1911 – Legendary film and television pioneer and comedian Lucille Ball (1911-89) was born at Butte, MT. In addition to her many other film and television credits, Lucille Ball always will be remembered for her role in the 1950s CBS sitcom "I Love Lucy". As Lucy Riccardo, the wife of band leader Ricky Riccardo (her real-life husband, Desi Arnaz), her comedic style became a trademark of early television comedy. She was also instrumental in many pioneering innovations in TV production. Desilu Productions, the company founded by Ball and Arnaz, insisted on filming in Hollywood instead of New York. This move is largely credited with creating a shift in TV production to the west coast. In addition, theirs was the first TV show to use 35mm film to increase the clarity of the final image, the first to use three cameras instead of one, and the first to be filmed in front of a live audience. On Apr 1, 1958, the final episode was broadcast, but "I Love Lucy" now is seen worldwide in syndication. Ball continued her involvement both before and behind the camera, appearing in three additional sitcoms. She became the first woman to head a major motion picture and TV studio when she purchased Arnaz' share of Desilu Productions. Ball and Arnaz were divorced in 1960; she later married Gary Morton.
http://www.classicmoviemusicals.com/ball.htm
1912 - Inspired in part by the Ty Cobb suspension and the Tigers' brief strike in May, the formation of a "Players Fraternity" was announced, headed by attorney and former player Dave Fulz. Leading players include Cobb, Christy Mathewson, Mickey Doolan and Jake Daubert. The goals are to oppose contract violations, rowdyism, and anything that may "impair a player's ability."
1917 – Birthday of actor Robert Mitchum (1917-97) in Bridgeport, CT. He may be best-remembered for his roles in "The Story of GI Joe" (1945), "Crossfire" (1947), "Out of the Past" (1947), "The Night of the Hunter" (1955), and "Cape Fear" (1962).
1918 - Birthday of jazz promoter/sponsor Norman Granz (1918-2001) in LA.
http://www.artistdirect.com/music/artist/card/0,,407567,00.html
1918 - Unusually hot weather began to overspread the Atlantic Coast States, from the Carolinas to southern New England. The temperature soared to an all-time record high of 106 degrees at Washington, D.C., and Cumberland and Keedysville hit 109 degrees to establish a state record for Maryland. Temperatures were above normal east of the Rockies that month, with readings much above normal in the Lower Missouri Valley. Omaha, NE reached 110 degrees.
1921 - Jazz flutist Buddy Collette (1921-2010) was born in LA.
http://www.vh1.com/artists/az/collette_buddy/bio.jhtml
("Swinging Shepard's" is a great album).
1924 – Birthday of Samuel Bowers (1924-2006), co-founder of the White Knights of the Ku Klux Klan.
1925 - Birthday of Bill Haley (1925-81), rock 'n' roll's first teen idol, born in Highland Park, Michigan. Haley, with his group, the Saddlemen, at first played country-and-western, but in 1952, he dropped the cowboy image and changed the band's name to the Comets. Haley began recording cover versions of R'n'B hits, and in 1953, his "Crazy Man Crazy" became the first rock 'n' roll record to make the Billboard pop chart. Bill Haley and the Comets' biggest success came in 1955 when "Rock Around the Clock" rose to number one. Haley was the most popular rock 'n' roll idol until Elvis Presley came along, but by 1958, his career was basically over. He continued to work as a nostalgia act, mainly in Britain and Europe. http://rockhall.com/inductees/bill-haley/bio/
http://www.rockabillyhall.com/BillHaley.html
1926 – In New York, the Warner Bros' Vitaphone system premieres with the movie "Don Juan", starring John Barrymore.
1926 - Gertrude Ederle becomes the first woman to swim the English Channel.
1927 - Birthday of Canadian composer Dolores Claman in Vancouver, BC. She and her husband, Richard Morris, became one of the country's most successful jingle-writing teams in the mid-1960's. Claman and Morris have also written several stage musicals and film scores, the theme for CBC's "Hockey Night in Canada", and the score for the film "A Place to Stand," made for the Ontario pavilion at Expo 67. The film won an Oscar.
http://www.hockeytheme.com/FrameRHistory.htm
1928 – Andy Warhol's (1928-87) birthday, in Pittsburgh. Warhol was an American artist who was a leading figure in the visual art movement known as pop art. After a successful career as a commercial illustrator, Warhol became a renowned and sometimes controversial artist. The Andy Warhol Museum in his native city holds an extensive permanent collection of art and archives. It is the largest museum in the US dedicated to a single artist.
1929 - Birthday of Janice Lee York Romary (1929-2007) in San Mateo, CA. U.S. Olympic fencer (1952-1968) who, in 1968, became the first woman to be the U.S. flag bearer in the opening ceremonies of the Olympics (Mexico City).
1930 - Birthday of singer Abbey Lincoln (1930-2010), Chicago, IL.
http://www.amazon.com/exec/obidos/ASIN/B000000Y4A/perpetualstarlig/
002-1654770-2338401
1930 - Mysterious disappearance at age 41 of Joseph Force Crater (1889-1930), justice of the New York State Supreme Court. Never seen or heard from again. Declared legally dead in 1939. "Where is Judge Crater" signs appeared everywhere in the thirties. The disappearance added to public disquiet about corruption in New York City government and was a factor in the downfall of the Tammany Hall political machine.
http://home.eznet.net/~dminor/TM980613.html
1931 - Birthday of singer and actress Della Reese, (born Delloreese Patricia Early)
https://en.wikipedia.org/wiki/Della_Reese
1937 - Maxine Sullivan records "Loch Lomond," NYC (Voc 3169).
http://www.harlem.org/people/sullivan.html
1942 - An editorial in "The Sporting News" argues for segregation on the diamond. The column states that members of each race "prefer to draw their talents from their own ranks and both groups know their crowd psychology and do not care to run the risk of damaging their own game."
1945 - Memorial observances in many places for victims of the first atomic bombing of a populated place, which occurred at Hiroshima, Japan in 1945, (it was August 5 in the United States ) when an American B-29 bomber, "Enola Gay," dropped an atomic bomb over the center of the city. The pilot was Colonel Paul Warfield Tibbets, Jr. of Miami, FL., and the bombardier was Major Thomas W. Ferebee of Mocksville, NC. More than 205,000 civilians died either immediately in the explosion or subsequently of radiation. If you had been reading history in America in the preceding months, it would have given you a sense of the time and in order to save lives, the atomic bomb was dropped. On July 28, 2014, the last living crew member of Enola Gay, navigator, Theodore Van Kirk, died.
1945 – Birthday of Andy Messersmith in Toms River, NJ. During a 12-year Major League career with several teams, Messersmith compiled a 130-99 record with a 2.86 ERA. However, he, with former pitcher Dave McNally, is most famous for his role in the historic 1975 Seitz decision that led to the downfall of Major League Baseball's reserve clause and ushered the current era of free agency. Messersmith's ERA of 2.861 is the fifth lowest among starting pitchers whose careers began after 1920, the so-called 'live ball era', behind only Hoyt Wilhelm (2.52), Whitey Ford (2.75), Sandy Koufax (2.76), and Jim Palmer (2.856), all Hall of Famers.
1946 - Birthday of American composer Brian Holmes, Washington, DC. Brian Holmes usually composes for voice or chorus.
1948 - Seventeen-year-old Bob Mathias (1930-2006) won the decathlon competition at the Olympic Games being held in London, England.
1949 - Top Hits
"Some Enchanted Evening" - Perry Como
"Again" - Gordon Jenkins
"Riders in the Sky" - Vaughn Monroe
"I'm Throwing Rice (At the Girl that I Love)" - Eddy Arnold
1950 - THOMPSON, WILLIAM. Medal of Honor.
Rank and organization: Private First Class, U.S. Army, 24th Company M, 24th Infantry Regiment, 25th Infantry Division. Place and date: Near Haman, Korea, 6 August 1950. Entered service at: Bronx, N.Y. Birth: New York, N.Y. G.O. No.: 63, 2 August 1951. Citation: Pfc. Thompson distinguished himself by conspicuous gallantry and intrepidity above and beyond the call of duty in action against the enemy. While his platoon was reorganizing under cover of darkness, fanatical enemy forces in overwhelming strength launched a surprise attack on the unit. Pfc. Thompson set up his machine gun in the path of the onslaught and swept the enemy with withering fire, pinning them down momentarily thus permitting the remainder of his platoon to withdraw to a more tenable position. Although hit repeatedly by grenade fragments and small-arms fire, he resisted all efforts of his comrades to induce him to withdraw, steadfastly remained at his machine gun and continued to deliver deadly, accurate fire until mortally wounded by an enemy grenade. Pfc. Thompson's dauntless courage and gallant self-sacrifice reflect the highest credit on himself and uphold the esteemed traditions of military service.
1952 - At the age of 46, Satchel Paige becomes the oldest pitcher major league history to hurl a complete-game shutout as he beats the Tigers in 12 innings, 1-0. This record will last until Phil Niekro blanks the Blue Jays, 8-0 to win his 300th career victory in 1985, at 46 years, 188 days.
1953 – After a narrow escape from his crash-landed Marine jet fighter during the Korean War, Ted Williams returned to the Red Sox. He will finish his abbreviated season with 13 homers and a .407 mark, no spring training, no rehab assignments.
1955 - "Baby, Let's Play House" became Elvis Presley's first national chart single, reaching number 10 on Billboard's country chart.
1956 - Birthday of soprano sax player Kenny G, whose full name is Kenny Gorelick, in Seattle.
1956 - After going bankrupt, the DuMont Television Network makes its final broadcast, a boxing match from St. Nicholas Arena in New York.
1956 - The Alan Freed movie, "Rock! Rock! Rock!" goes into production, featuring Tuesday Weld (her singing vocals dubbed by Connie Francis), Chuck Berry, Frankie Lymon & the Teenagers, The Moonglows, The Flamingos, and LaVern Baker.
1957 - Top Hits
"Love Letters in the Sand" - Pat Boone
"Tammy" - Debbie Reynolds
"Diana" - Paul Anka
"(Let Me Be Your) Teddy Bear" - Elvis Presley
1957 - 16 year-old John Lennon and his group the Quarrymen recorded "Baby Let's Play House" and "Puttin' on the Style" at a church social in Liverpool. The recording, made on the day Lennon met 14 year-old Paul McCartney, sold at a London auction in September 1994 for the equivalent of $156,000 Canadian.
1959 - A bucket survey showed that thunderstorms dropped 16.70 inches of rain on parts of Decatur County, IA. The total was accepted as Iowa's 24 hour rainfall record.
1960 – Cuba nationalizes American and foreign-owned property.
1960 - Chubby Checker performs "The Twist" on American TV for the first time on "American Bandstand", kicking off a dance craze that would last the better part of two years.
1960 - Looking for a drummer for a series of dates in Hamburg, Germany, The Beatles visit Liverpool's Casbah club to invite Pete Best, then of the Black Jacks, to join the group.
1962 - Frank Ifield topped the UK charts for the first of seven straight weeks with "I Remember You". The record would become the second highest-selling single of the year in Britain and a #5 hit in the US.
1963 - The New York Mets hired several rock 'n' roll acts, including Chubby Checker and Dee Dee Sharp, to perform before a game with the Pittsburgh Pirates.
1965 – The Admiral, David Robinson, All-American basketball player for the US Naval Academy who followed with an All-Pro and multiple NBA championship career with the San Antonio Spurs, born in Key West.
1965 - The Voting Rights Act of 1965 signed into law by President Lyndon Johnson, designed to thwart attempts to discriminate against minorities at the polls. The act suspended literacy and other disqualifying tests, authorized appointment of federal voting examiners and provided for judicial relief on the federal level to bar discriminatory poll taxes. Congress voted to extend the Act in 1975, 1984, and 1991.
1965 - Marty Balin and Paul Kantner formed a folk-rock group that evolved into the Jefferson Airplane, the premier San Francisco psychedelic band of the late '60s. The Airplane made its debut the following month at a Haight-Ashbury club, and was signed to RCA later in the year. "The Jefferson Airplane Takes Off," their first album, was awarded a gold record in 1966.
http://www.jeffersonairplane.com/
1965 - Top Hits
"(I Can't Get No) Satisfaction" - The Rolling Stones
"I'm Henry VIII, I Am" - Herman's Hermits
"What's New Pussycat?" - Tom Jones
"The First Thing Ev'ry Morning (And the Last Thing Ev'ry Night)" - Jimmy Dean
1967 - Dean Chance of the Minnesota Twins pitched five innings of perfect baseball, leading his team to victory over the Boston Red Sox. Chance was only the third player to pitch a shortened, perfect game.
1970 - Birthday of M. Night Shyamalan, Indian-American director, producer, and screenwriter, in India.
1971 - The last remaining troops of the Fourth Battalion, 503rd Infantry of the 173rd Airborne Brigade, (the first U.S. Army ground combat unit to arrive in Vietnam in May 1965), cease combat operations and begin preparations to leave Vietnam. The first U.S. ground combat unit of any branch to reach Vietnam was the Third Marine Regiment, Third Marine Division, which began arriving on March 8, 1965. The initial U.S. combat forces were followed by a vast array of combat, combat support, and logistics units that together with U.S. Navy and Air Force personnel in-country reached a peak of 543,400 in April 1969. In June 1969, President Richard Nixon gave the order, as part of his "Vietnamization" policy, which began the process of reducing American troop strength; the troop withdrawals began the following fall and continued until the Paris Peace Accords were signed in January 1973.
1972 - Hitting his 660th and 661st career homers, Hank Aaron breaks Yankee legend Babe Ruth's record for most home runs with one team. Hammerin' Hank's' second homer of the day is a 10th inning blast which enables the Braves to beat the Reds, 4-3
1973 - Roberto Clemente becomes the first Latin-born player to be inducted into the Baseball Hall of Fame. The customary five-year waiting period was waived by the electors in recognition of Clemente's death the prior New Years' Eve, in the crash of a plane he chartered to ferry much-needed medical supplies to victims of a Nicaraguan earthquake.
1973 - Top Hits
"The Morning After" - Maureen McGovern
"Live and Let Die" - Wings
"Diamond Girl" - Seals & Crofts
"Lord, Mr. Ford" - Jerry Reed
1973 - No. 1 Billboard Pop Hit: "The Morning After,'' Maureen McGovern. The song is the theme to the film, "The Poseidon Adventure.''
1973 - A log from a passing lumber truck crushed Stevie Wonder's car on the way toward a North Carolina concert, leaving him in a coma for four days and causing him to permanently lose his sense of smell. Miraculously, he fully recovers and is back in the studio within weeks.
1979 - The Cars don't pay attention to the sophomore jinx predictions and go two-for-two: "Candy-O" is their second straight album to go platinum.
1979 - After delivering a eulogy at Thurman Munson's's funeral that morning in Ohio, Bobby Murcer, a teammate and close friend of the deceased Yankee catcher, drove in all the runs in the Yankee 5 - 4 comeback victory over the Orioles at Yankee Stadium. The New York outfielder hit a three-run home run and won the game with two-run single in 9th inning.
1980 - Birthday of American composer Matthew Logan, born Jacksonville,
http://www.myspace.com/matthewloganmusic
http://www.musicbymatthewlogan.com/
1981 - Golfing legend Lee Trevino was disqualified from the PGA Championship in Duluth, GA when the 'Super Mex' had his scorecard signed by Tom Weiskopf instead of himself.
http://www.golfeurope.com/almanac/players/trevino.htm
1981 - After a seven-week strike that cut the heart out of the regular baseball season, Major League players approved a plan for a split season with the post-strike games to constitute the second half. The New York Yankees, Oakland Athletics, Philadelphia Phillies and Los Angeles Dodgers were declared first-half champions, automatically qualify for special divisional playoffs.
1981 - Stevie Nicks' "Bella Donna" LP is released
1981 - Top Hits
"Jessie's Girl" - Rick Springfield
"Theme from "Greatest American Hero" (Believe It or Not)" - Joey Scarbury
"I Don't Need You" - Kenny Rogers
"Dixie on My Mind" - Hank Williams, Jr.
1984 - The Jacksons' "Victory" tour opened in Kansas City. The eight-story stage, designed by brother Michael, obscured the view from one-fourth of Arrowhead Stadium's 60,000 seats. Despite complaints about the $30 ticket prices, "Victory" proved to be the then-largest concert tour ever. The Jacksons played 55 dates in 23 cities, selling about 2.3 million tickets. Each brother raked in about $5 million. The promoter, Chuck Sullivan, lost $20 million because he agreed to pay all costs of the lavish production.
1984 - The Cars release their video for "Drive." Actor Timothy Hutton directed it.
1984 - No. 1 Billboard Pop Hit: "Ghostbusters,'' Ray Parker Jr. Huey Lewis sues Parker, saying the Academy Award-nominated song sounds too much like his "I Want a New Drug.''
1986 - Timothy Dalton became the fourth actor to be named "Bond ... James Bond." Dalton, 38, and his studio, United Artists, ended months of speculation as to who would star as Agent 007 in the 15th James Bond film. The character of Bond was created by writer Ian Fleming. Other stars to play the role of the suave, debonair and deadly double agent include: Roger Moore, Sean Connery and George Lazenby, with Pierce Brosnan as the James Bond for the 1990s.
1988 - Cub reliever Goose Gossage becomes the second player in major league history to record 300 career saves as he retires one batter in a 7-4 victory over the Phillies.
1988 - Jose Canseco became the 11th player in major league history to hit 30 homers and steal 30 bases in a season. The A's outfielder, with 31 homers, joins the 30-30 club stealing second base with one out in the ninth inning for his 30th as Oakland beat the Mariners, 5-4.
1988 - Severe thunderstorms produced large hail and damaging winds in Pennsylvania and New York State. A cold front crossing the northwestern U.S. produced wind gusts to 66 mph at Livingston, MT.
1989 - Boston Red Sox retire Carl Yastrzemski's #8.
1989 - Top Hits
"Batdance" - Prince
"On Our Own" - Bobby Brown
"So Alive" - Love & Rockets
"Why'd You Come in Here Lookin' like That" - Dolly Parton
1990 – Gulf War: UN Security Council orders a global trade embargo against Iraq in response to Iraq's invasion of Kuwait.
1991 – Tim Berners-Lee releases files describing his idea for the World Wide Web. WWW debuts as a publicly available service on the Internet.
1994 - Laura Geller, the fourth woman rabbi in the United States, became the first woman SENIOR rabbi at a major metropolitan Jewish congregation, Temple Emanuel in Beverly Hills, California that has more than 1,000 members. She estimated that about 300 women serve as assistant or associate rabbis, even senior rabbis in smaller congregations in the U.S. There have been "issues of gender at every step of my career," Rabbi Geller," and some people, even within this congregation, still find it an issue." But, she adds, I'm grateful that I came to this position as a middle-aged woman...I'm fully clear that it's their problem, not mine. When they say, 'I like you very much, but I'm just not comfortable with a woman rabbi,' they're telling me something about themselves, not about me." Sally J. Pries and, ordained in 1972, was the first woman rabbi in the United States, at the Monmouth County Reform Temple in New Jersey. Regina Jonas was the first woman rabbi in the world, ordained in 1935.
1996 - Daniel Goldin, administrator of the National Aeronautics and Space Administration announced scientific evidence that there was life on Mars. The discovery was made by Dr. Roberta Score and a team of American scientists. Using electron microscopes, they examined a 4.5 billion year old Martian meteorite that struck Antarctica 13,000 years ago and found fossils of what appeared to be a "primitive form of microscopic life."
1996 - The soundtrack to the film "She's The One," starring Edward Burns and Jennifer Aniston, is released. The album is record by Tom Petty and the Heartbreakers and features the single, "Walls."
1999 - "The Sixth Sense" opened with Bruce Willis starring as a child psychologist and Haley Joel Osment, who plays an 8-year-old who is visited by ghosts. As of July 24, 2001, it had rung up $293,501,675 at the box office. I didn't realize Willis was a ghost. When you see it a second time, it gives a different perspective to the movie.
2001 - The Hall of Fame Veterans Committee comprised of five former players, five media members and five former executives, which was established in 1953, is to be replaced by a 90-member group made up of the members of the Hall of Fame (61), the recipients of the J.G. Taylor Spink award for writers (13), the Ford C. Frick award for broadcasters (13) and current Veterans Committee members (3). The new committee will be able elect players only once every two years and executives, umpires and managers only once every four years.
2001 - In a Vanity Fair magazine interview, Tommy Gioiosa, a former friend of Pete Rose, alleged that Rose bet on baseball, used a corked bat, and participated in drug dealings.
2002 - Protecting the Giants' 11-10 lead over the Cubs, 32-year old reliever Robb Nen becomes the 16th and youngest closer to record the 300th save of his career.
2010 - In a 15-minute pre-game ceremony delayed by rain at Turner Field, the Braves retire Tom Glavine's uniform number 47. The southpaw, who won 244 of his 305 career victories with the organization, including five seasons with 20 or more wins, was inducted into the team's Hall of Fame earlier in the day at a luncheon. Glavine, along with teammate Greg Maddox and manager Bobby Cox were inducted together into the Baseball Hall of Fame on July 27, 2014.
2012 – NASA's Curiosity land rover lands on Mars.
-------------------------------------------------------------

SuDoku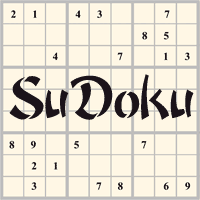 The object is to insert the numbers in the boxes to satisfy only one condition: each row, column and 3x3 box must contain the digits 1 through 9 exactly once. What could be simpler?
http://leasingnews.org/Soduku/soduko-main.htm
--------------------------------------------------------------

Daily Puzzle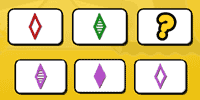 How to play:
http://www.setgame.com/set/puzzle_frame.htm
Refresh for current date:
http://www.setgame.com/set/puzzle_frame.htm
--------------------------------------------------------------


http://www.gasbuddy.com/
http://www.gasbuddy.com/GB_Map_Gas_Prices.aspx
http://www.gasbuddy.com/GB_Mobile_Instructions.aspx
--------------------------------------------------------------

Weather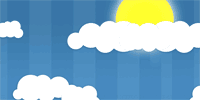 See USA map, click to specific area, no commercials
--------------------------------------------------------------

Traffic Live---
Real Time Traffic Information
You can save up to 20 different routes and check them out with one click,
or type in a new route to learn the traffic live
--------------------------------