Transportation Focused Company seeks Credit Manager. Knowledge of automated scoring as well as
subjective credit underwriting a must.
Compensation commensurate with experience.
Located in the Inland Empire, please email
wdalton@crlease.com

Friday, December 17, 2010

Today's Equipment Leasing Headlines

55% to our goal!--Need Your Help
Classified Ads---Controller
Donna Mount's Son Found—and Reaction!
Gerry Egan New NEFA Executive Director-and Reaction
Reaction to "We Support FASB Recommendations"
Leasing News' Comment Letter to IFRS Foundation
We Will Survive the Proposed FASB Changes
View from the Top---Steve Chriest
Placard—Christmas reminder
Aggregate Funding Sources
Why Are Funders Bothering to Sue E.A.R. Guarantors?
From the Desk of Michael J. Witt, Esq.
EverBank Commercial Finance launches industrial finance group
Mazuma Capital Announces Exclusive Broker Services Program
ATEL Leasing Launches $125 Million EBO Repurchase Program
Classified Ads----Help Wanted
The Fighter/Tangled
Fernando Croce/Move-DVD Reviews
Easy A/Easy A /Soul Kitchen/
Mt. Pleasant, New Jersey --- Adopt-a-Dog
Classified ads— Finance / Human Resources
News Briefs---
Rain and Cold says Weatherman
Congress Sends Tax Cut Bill to Obama as Logjam Ends
Mortgage rates hit 5 percent
Larry King hosts one last show
Broker/Funder/Industry Lists | Features (collection)
Top Ten Stories Chosen by Readers | Top Stories last six months
America Out of Work podcast:
UCLA economists talk about the recovery
You May Have Missed---
Sports Briefs---
"Gimme that Wine"
This Day in American History
Football Poem
SuDoku
Daily Puzzle
GasBuddy
Weather, USA or specific area
Traffic Live----


######## surrounding the article denotes it is a "press release" and was not written by Leasing News nor information verified, but from the source noted. When an article is signed by the writer, it is considered a "by line." It reflects the opinion and research of the writer. It is considered "bias" as it is the writer's viewpoint.



[headlines]
--------------------------------------------------------------
55% to our goal!—Need Your Help
Only 8 days to Christmas
Please click Salvation Army Kettle
to learn more
[headlines]
--------------------------------------------------------------

Classified Ads---Controller
(These ads are "free" to those seeking employment or
looking to improve their position)
Chicago, IL
experienced in lease accounting, operations, management, and Sarbanes-Oxley. Seeking position with equipment lessor. Would consider contract assignments or relocating.
Email: leasecontroller@comcast.net

Southeastern, MI
Controller & Management experience w/ equip lessors &broker. MBA, CPA w/ extensive accounting, management, securitization experience with public and private companies. Willing to relocate.
Email: Leasebusiness@aol.com
Acton, MA
Strong experience in lease accounting, operations, & systems.
Implemented lease plus, Great Plains, networks.
Excellent financial reporting and analysis skills. Looking for new opportunity.
LinkedIn
alexanderzlenz@gmail.com| Resume
Southern CA
20 years exp. as hands-on leasing CFO, managing accounting, treasury, FP&A, including securitizations, Great Plains/FRx, budgets, risk management. MBA. Also available as interim Controller/CFO, consultant.
Email: leasecfo@gmail.com
Free Posting for those seeking employment in Leasing:
http://www.leasingnews.org/Classified/Jwanted/Jwanted-post.htm
All "free" categories "job wanted" ads:
http://www.leasingnews.org/Classified/Jwanted/Jwanted.htm

[headlines]
--------------------------------------------------------------

Donna Mount's Son Found—and Reaction!
(sent to mailing list as an "extra" early Wednesday afternoon)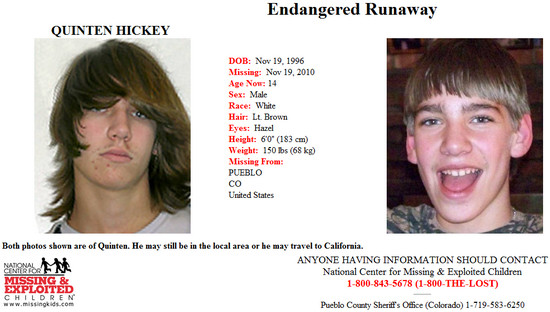 "Quinten has been found alive by Detective Black in Denver.
"I would just like everyone to know that the reason I love leasing is because of the people. When you posted this, the reaction and outpouring of concern was so touching, makes me know why I've always considered leasing people to be my family. "THANK YOU so much!!!"
Donna J. Mount
donnamount@comcast.net
719-475-0784 office
719-271-5002 cell
Reaction from Readers:

"Thank G-d"
BARRY S. MARKS
MARKS & WEINBERG, P.C.
bmarks@marksweinberg.com
www.leaselawyer.com
205.251.8303

"That's Great! It will be a HAPPY HOLIDAY for her. Best Wishes."

Joe Leslie
FCI Financial Services, Inc.
"Oh thank goodness! Please pass on our gladness to Donna…."

Anna Nason | Marketing Coordinator
Five Point Capital
P: 858-433-2632
anason@fivepointcapital.com
Serving small businesses since 1999

"Most excellent!
"Thanks!"

Terry
(Terry Waggoner)
"Thank you, Kit, this is great news! I'm sure Donna could think of no better Christmas gift."
Chris
cwalker@galc.com
(Chris Walker, Great America Leasing)
Gerry Egan New NEFA Executive Director-and Reaction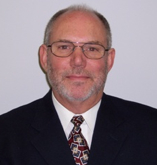 (sent out late Wednesday afternoon, and if you
were not on the Leasing News mailing list
or missed it, the link is below:)

http://leasingnews.org/archives/Dec2010/12_15.htm#egan
"Thanks for the excellent news."
Sonia v. M. Stoddard, BPB
(NAELB President 2010 – 2011. Editor)
"We are thrilled that Gerry Egan has decided to join in with us and lead NEFA. Personally I don't think we could have selected a better person.

"Happy Holidays to you and your family!"

Randy Haug
LeaseTeam
(also president of NEFA. Editor)

[headlines]
--------------------------------------------------------------

Reaction to We Support FASB Recommendations
Leasing News' Comment Letter to IFRS Foundation

(International Financial Reporting Standards Foundation)
http://leasingnews.org/archives/Dec2010/12_15.htm#fasb



Most of the reaction was favorable to the position above, except for one email and one telephone call. On the web, Shawn Halladay shared The Alta Group Comment and the Equipment Leasing and Finance Association (ELFA) issued a press release about their official position. The IFRS has received 135 "comment letters" as of December 12. Cut-off was December 15 with all comments to be posted within ten days, according to IFRS. More than likely over 150.
The one telephone call to Leasing News was from a banker, who specifically said it was his personal opinion and not the bank's. He was quite articulate, has specific objections, but when asked if he would send an email that could be quoted, he said again it was his personal opinion and not the bank's. No email was received.
Bill Bosco, Leasing 101, a member of the FASB/FASB Leases Working Group and the ELFA Accounting Committee, sent an email. He stated he "… has worked in the leasing industry since 1974 and am currently a consultant to the industry." He is very active with ELFA, especially on accounting issues.

His email with his objections and suggestions plus his "comment letter" to the IFRS Foundation follows:
Bosco eMail to Leasing News (3 pages):
http://leasingnews.org/PDF/BillBoscoFASBOpinion.pdf

Bosco Comment Letter (20 pages):
http://leasingnews.org/PDF/Boscocommentletter930.pdf
Shawn Halladay, Principal, The Alta Group, who has written articles on the proposed FASB Resolution for Leasing News and other leasing media, as well as he is an active member of the Leasing News Advisory Board, issued a comment with suggested changes and sent out via the Alta Group RSS:
Halladay-The Alta Group comment (6 pages):
http://leasingnews.org/PDF/AltaGroupFASB.pdf

The Equipment Leasing and Finance Association issued a press release in their recommended changes:
ELFA Cities Concern (3 pages):
http://leasingnews.org/PDF/ELFACitesConcerns.pdf

ELFA Comment to IFRS (33 pages):
http://leasingnews.org/PDF/ELFACommentLetter121410.pdf
There are 135 comments, as noted earlier, to December 12, and current and as stated on the web site may take up to ten days for all comments to be brought to date:
http://www.ifrs.org/Current+Projects/IASB+Projects/Leases/ed10/cl/cl.htm

Gary DiLillo, President 216-658-5618 or gary@avptc.com

Comprehensive personal property tax outsourcing services.
Click here to see what our clients say about us.
[headlines]
--------------------------------------------------------------

Even industry experts agree that lease accounting standards are arcane and esoteric. It doesn't seem to be a question of "if," but "when" the SEC gets its way and has the current lease accounting standards rewritten. When this happens, the leasing industry, as it has existed during the last thirty years, will change, and those leasing salespeople involved in so-called structured transactions will have to change the way they sell.
It's hard to argue with the SEC's position that off-balance-sheet treatment of leases allow companies to easily make a finance purchase appear like a rental contract. Using current accounting standards, lessees are able to legally keep an estimated $1.25 trillion (undiscounted) in future payment obligations off their balance sheets!
Robert Herz, chairman of the Financial Accounting Standards Board (FASB), agrees with the SEC. He questions why companies that acquire even essential assets, and incur a non-cancelable obligation to pay for them over time, want to keep the assets and the payment obligations off their balance sheets. The concern, of course, is with accounting transparency, and with ensuring the ability of investors to accurately evaluate a company's true financial condition.
So, how much of the leasing industry would be affected by these accounting rule changes? Since the SEC estimates that 63% of public companies use operating leases, and the estimated total cash flows related to non-cancelable operating leases outweighs the cash flows related to capital leases by more than 25 to 1, a significant percentage of the equipment leasing industry will be affected by the changes.
What will lessors and leasing sales professionals do if off-balance-sheet financing disappears and leasing products must be justified solely on economic terms? Without the advantages of off-balance-sheet leases, lessors will somehow have to position themselves as viable alternatives to basic interest-rate-spread lenders.
For those involved in structured transactions, now is the time to prepare a game plan for competing in a new accounting environment. The value propositions of lessors will need to emphasize creative financing products that address their customers' pressing business problems, expertise in asset and risk management, and other operational benefits of leasing.
Whether the client requests a Capital Lease to take advantage of depreciation programs or not, the sizzle of leasing in the sales presentation will change. Perhaps there will be more Equipment Finance Agreement contracts introduced.
The end of true leases will surely present true challenges for the industry. Leasing industry boosters will no doubt argue that just as the industry survived and prospered after the repeal of the Investment Tax Credit, ways will be found to survive future changes in accounting rules. Having met a great many smart, creative leasing industry veterans, I would bet on this argument.
Copyright © 2010 Selling UpTM. All Rights Reserved.
About the author: Steve Chriest is the founder of Selling UpTM (www.selling-up.com), a sales consulting firm specializing in sales revenue improvement for organizations of all types and sizes in a variety of industries. He is also the author of Selling The E-Suite, The Proven System For Reaching and Selling Senior Executives and Profits and Cash – The Game of Business. You can reach Steve at schriest@selling-up.com.

Previous columns: View from the Top
http://www.leasingnews.org/Conscious-Top%20Stories/A_View.htm
[headlines]
--------------------------------------------------------------

[headlines]
--------------------------------------------------------------

Aggregate Funding Sources
There were over 25 in this category in 2001, when it was started.
Govlease qualifies, but is basically only for governmental entities with qualified lenders in an online, sealed-bid environment.
Top eLeasing companies as ranked by employees and volume
Rank

Company Name
Year Founded

Employees

CEO

Additional Services Offered

Yearly Volume

Major Clients

Govlease.net
N/R

N/R

N/R

N/R

N/R

N/R
[headlines]
--------------------------------------------------------------

Why Are Funders Bothering to Sue E.A.R. Guarantors?

(Banks as large as Bank of America, Comerica, Fifth Third Bank, Harris Bank are involved in the Equipment Acquisition Resources lease financing fraud. A bankruptcy is in place, where many creditors are saying it is all worthless, not worth bothering to pursue, yet there are separate actions against EAR and the individual guarantors. Why? That is the question asked Mr. Witt. Editor)

Much has been written in Leasing News recently about the infamous (alleged) scam masterminded by E.A.R.'s Sheldon Player and his cronies. More than a few loyal readers of Leasing News have raised the question: With E.A.R. in bankruptcy and stripped of its assets, and with the guarantors (Player and his wife) having either (allegedly) fraudulently transferred or hidden their personal assets, why would the injured funding sources waste their time and money suing and taking default judgments against them?
It's a multifaceted question and, frankly, not all that difficult to answer. First, default judgments (which result when a defendant in a law suit fails to file an answer to the complaint and appear in the suit) are relatively inexpensive to obtain because, simply, there is no one there to fight you. Depending on whether the court requires a hearing to determine the precise amount of the plaintiff's damages, the entire process usually takes an attorney only a handful of hours from start to finish. Even if the plaintiff can't locate assets to satisfy the judgment now, the guarantor's financial situation may change next year, or in five years – or maybe it will take ten. In most states, judgments last a certain number of years but can be renewed at the end of that period. Theoretically, as a very general matter, a judgment could last indefinitely and bind the guarantor's estate.
So the question really becomes: Unless there are unusually complicated roadblocks in the way to obtaining a default judgment (which is quite uncommon), why not get your judgment? Certainly in a small-ticket situation – say, a claim against a guarantor of only $10,000 – you can probably conclude, wisely, that you'd be throwing good money after bad by taking action against a guarantor who has no known, immediately available assets. But in the E.A.R. scenario, most of the defendants were out millions. Given the dollars at stake, it might even be legal malpractice, arguably, for an attorney to tell a client not to obtain a judgment, put in on a shelf, and wait.
And, there's always the possibility of a sweet moment coming five, ten, maybe even fifteen years later. Imagine this scenario: A guarantor against whom you obtained the judgment finally fades back into anonymity, comes across some more money, signs an agreement of sale on a new mansion and finds out at the closing table that the title company will require your judgment to be satisfied before they will issue the title policy. You get a call, you rejoice, and you fax your wire instructions to the settlement table. Within the hour, you have your money and maybe a good amount of post-judgment interest, too. Any creditor who has been in business for more than five or ten years has experienced at least one such serendipitous moment, and maybe many.

Query: If debtors with unsatisfied judgments against Sheldon Player dating back to his infamous Greyhound (alleged) scam in the 1980's had remained vigil and reattempted judgment executions two decades later, when he had gone off people's radar screen – and before he made history repeat itself in his (alleged) E.A.R. scam – what might they have found?
Michael Witt was Managing Counsel at Wells Fargo & Co and Senior Vice President and General Counsel of Advanta Leasing Corporation.

He is now in private practice in Iowa.

witt-law@live.com
Michael J. Witt Law Offices
4342 Oakwood Lane
2nd Floor
West Des Moines, IA 50265
Tel: (515) 868-1067
Web: http://www.witt-law.com

Previous Columns:
http://www.leasingnews.org/Conscious-Top%20Stories/witt_desk.html


(This ad is a "trade" for the writing of this column. Opinions
contained in the column are those of Mr. Michael Witt, Esq.)
[headlines]
--------------------------------------------------------------

### Press Release ##############################
EverBank Commercial Finance launches industrial finance group
Parsippany, New Jersey – EverBank Commercial Finance, Inc. the commercial finance and leasing subsidiary of EverBank Financial Corp, today announced the formation of a new industrial finance group. Based in Hampton, New Hampshire, the new business unit will initially service original equipment manufacturers, dealers and strategic direct customers in the flexible packaging and plastic markets. Samuel H. Smith III has joined the company as Managing Director and will be responsible for the overall leadership of this new business unit.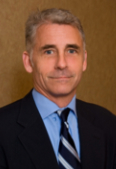 Samuel H. Smith III
Mr. Smith has over 25 years of experience in the equipment finance and leasing industry. Prior to joining EverBank Commercial Finance, Mr. Smith held senior positions with Equilease Financial Services, ORIX Vendor Finance, Wells Fargo Equipment Finance, and Charter Financial. He was also co-founder of Wentworth Capital, a plastics and packaging specialty finance firm, later sold to Charter Financial.
Joining Mr. Smith will be an experienced team with whom he has worked for over two decades. George C. Muhoray will be responsible for vendor program management, Sheila S. Mahon will serve as operations team leader, and Fred A. Clough will direct the risk and credit function for the group. Each of these professionals brings a wealth of knowledge and a track record of building successful businesses in the industrial marketplace.
The EverBank Commercial Finance industrial group will capitalize on the team's significant expertise in the plastics and packaging segments, offering innovative equipment finance and lease solutions for processors, molders, extruders and converters.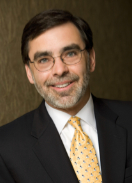 Jim McGrane, President EverBank Commercial Finance
"The launch of the industrial platform is a natural extension of the strong vendor financing franchises we have built in the healthcare, office equipment and technology industries," said Jim McGrane, President of EverBank Commercial Finance. "We now offer the same stable source of innovative sales financing, industry insight, and technical ability to industrial OEMs, dealers and direct customers to help grow their businesses."
"We are excited to have Sam and his team join EverBank Commercial Finance," said Mr. McGrane. "Their industry knowledge, experience, and commitment to client service make them a natural fit within the entrepreneurial culture at EverBank."
About EverBank Commercial Finance, Inc.
EverBank Commercial Finance, a division of EverBank Financial Corp, provides product financing solutions to businesses, dealers and manufacturers in the healthcare, office equipment, and technology markets across the US. For more information, please visit: www.everbankcommercialfinance.com.

About EverBank Financial Corp
EverBank Financial Corp is a privately-held thrift holding company headquartered in Jacksonville, Florida, with approximately $11.2 billion in assets, $9.0 billion in deposits and more than 2,200 employees. EverBank provides innovative banking, lending and investing products nationwide directly to consumers and through an integrated multi-channel distribution network anchored by a scalable centralized banking platform.
(This ad is a "trade" for the writing of this column. Opinions
contained in the column are those of Mr. Terry Winders, CLP)
[headlines]
--------------------------------------------------------------

#### Press Release #############################

Mazuma Capital Announces Exclusive Broker Services Program

Draper, Utah –Mazuma Capital announces a new extension of services to include an exclusive broker program. The offering is part of Mazuma's Strategic Development Program and provides innovative turnkey solutions for brokers and their clients.
The broker program has been formed in conjunction with Mazuma Capital's new affiliation with the NAELB (National Association of Equipment Leasing Brokers). The exclusive broker program is available to brokers whom seek funding from $100K to $10MM for qualified middle-market clients. Through a private label solution or as a turn key service provider brokers may access this program to reduce turn-around time and streamline processes.
Mazuma Capital possesses financial backing that provides strength to fund transactions internally, allowing Mazuma to carry residual risk, fund projects over extended installation periods, and other capabilities that most of Mazuma's competitors can't match. By bringing together these unparalleled resources coupled with a unique approach to the market place, Mazuma Capital can deliver the quality, timing, strategy and strength that top brokers are seeking.
"We know and understand the competitive landscape of equipment leasing right now. With the migration of the main stream banks, money centers and independent leasing companies to better credit markets, these sources continue to tighten as they stretch to find ways to reduce static loss, take less risk and strengthen their respective portfolios. This has made the "A" credit markets extremely competitive and left a gaping hole in the "B" credit markets, said Jared Belnap, Mazuma Capital CEO and President. "Mazuma Capital, staying true to its niche`, has successfully funded more than $100MM in "B" credits since the start of the downturn. This is due to our strategic partners who remain flush with capital and our own internal capital and expertise in being able to structure and carry equity risk on transactions that have merit.



Jared Belnap, Mazuma Capital CEO/President
"As relationship continue to win deals, it is important for Mazuma to be an advocate for these companies, and the brokers that represent them. By following best practices and delivering on our commitments we have created an amazing broker program that provides flexible lease options to meet the needs of brokers and their clients", he said "It is Mazuma's goal to help promote these best practices and incorporate them into each leasing transaction and relationship we enter into."
LinkedIn Jared Belnap:
http://www.linkedin.com/pub/jared-belnap/a/5b8/62a
[headlines]
--------------------------------------------------------------

### Press Release ############################

ATEL Leasing Launches $125 Million EBO Repurchase Program
ATEL Leasing Corporation, a San Francisco-based equipment lessor, has a new initiative targeting the purchase of leases with lapsed early-buyout options (EBO's). The goal of this program is to address the dramatic increase of expired EBO options in order to mitigate asset risk for credit-based lenders.
The $150 million program will purchase active leases from other financial institutions where the lessee has irrevocably failed to exercise all available early-buyout options. The program will acquire single investor and leveraged leases and will purchase residual options. Equipment leased to top credits in the rail and energy sectors as well as other low technology equipment with a minimum of 36 months remaining prior to the end of term will be considered.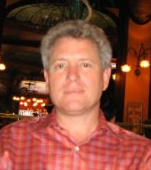 Dean Cash, CEO of ATEL Capital Group
"It's apparent that many lessors and lessees originally structured leases with the expectation that the early-buyout option would be exercised," said Dean Cash, CEO of ATEL Capital Group. "In practice, it appears that a surprising number of lessees are intentionally allowing the EBO option to lapse, especially in the rail industry, due to excess equipment, tough economic times and budget constraints."
"Many credit-oriented lenders are now saddled with a significant number of end-of-lease returns and lack the infrastructure to successfully remarket the equipment," said Bill Bullock, ATEL's national sales manager. "We're seeing that many lessees have excess manufacturing, transportation and production capacity which has increased the level of end-of-lease returns."
ATEL Leasing Corporation works closely with investment grade companies to provide equipment finance solutions for a variety of low technology asset types. ATEL Leasing Corporation is part of the ATEL Capital Group family of companies which includes ATEL Securities Corporation and ATEL Ventures. www.atel.com

#### Press Release #############################
[headlines]
--------------------------------------------------------------

Leasing Industry Help Wanted


Transportation Focused Company seeks Credit Manager. Knowledge of automated scoring as well as
subjective credit underwriting a must.
Compensation commensurate with experience.
Located in the Inland Empire, please email
wdalton@crlease.com
[headlines]
--------------------------------------------------------------

Fernando's View
By Fernando F. Croce
"The punchy drama "The Fighter" and the bewitching animated feature "Tangled" arrive in theaters, while DVDs for action ("The Town"), romance ("Easy A") and comedy ("Soul Kitchen") hit shelves just in time to become Christmas gifts.
In theaters: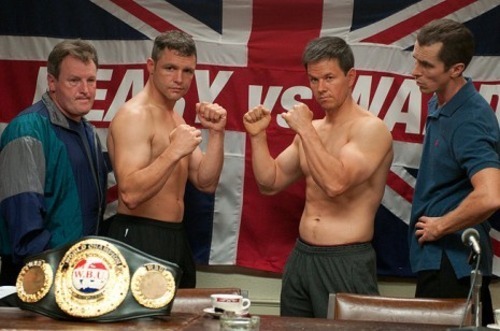 The Fighter (Paramount Pictures): Oscar season finds one of its strongest entries in this punchy dramatization of the story of real-life welterweight boxing champion "Irish" Micky Ward (played by Mark Wahlberg). Set in the working-class Massachusetts town of Lowell, it depicts Micky's rise to fame and relationship with his family, most notably his manager-mother (Melissa Leo) and older brother Dicky (Christian Bale), himself a former boxer now addicted to crack and memories from his glory days. Micky falls in love with a tough local bartender (Amy Adams) and starts training for the big time, but will he be able to triumph over his personal obstacles? With sure-to-be-nominated performances and vivid direction by David O. Russell ("Three Kings"), the movie should score a K.O. with audiences.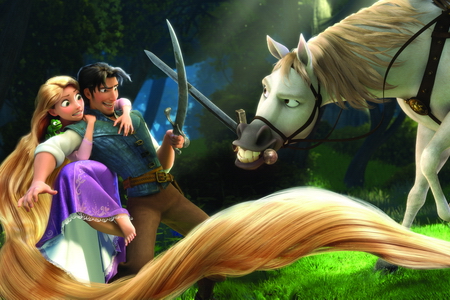 Tangled (Walt Disney Pictures): Taking notice of the digital fantasy send-ups being made at fellow animation studios Pixar and DreamWorks, Disney offers its own fractured fairy tale with this funny and charming tale of princesses, magical elixirs, and 3-D thrills. Blowing the dust off of the old Rapunzel chestnut, it follows its long-haired heroine (voiced by Mandy Moore) from baby to young woman as she gazes down from the castle tower where she's imprisoned. Instead of a prince, she gets a likable bandit named Flynn (Zachary Levi), who becomes her main ally in Rapunzel's escape plan from wicked Mother Gothel (Donna Murphy). Brimming with colorful animated sequences, catchy tunes, and quotable life lessons, it's solid family entertainment to give best "Toy Story" and "Shrek" movies a run for their money.

Netflix Tip: Ready to step into the ring with "The Fighter"? Warm up with these past boxing classics, all readily available at Netflix. There's Buster Keaton's hilarious silent comedy "Battling Butler" (1926), the young William Holden in the influential "Golden Boy" (1939), and of course Sylvester Stallone's immensely popular hit "Rocky" (1976) and Martin Scorsese's masterpiece "Raging Bull" (1980).
New on DVD: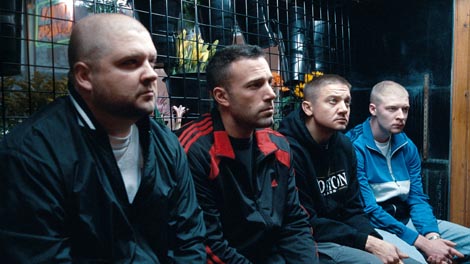 The Town (Warner Bros.): Following an acclaimed directorial debut with "Gone, Baby, Gone," Ben Affleck steps behind the camera once more for this action-packed drama. Set in Charlestown, a crime-filled Boston neighborhood, it tells the story of the unlikely romantic bond that develops between Doug (Affleck), the sensitive leader of an outlaw gang, and Claire (Rebecca Hall), the bank manager who had been taken hostage during one of their hold-ups. Doug dreams of a better life away from robberies, but, as the FBI draws nearer and nearer, will he stick to the woman he loves or to his longtime crime partner (Jeremy Renner)? Full of adrenaline-pumping chases and strong performances by Jon Hamm, Peter Postlethwaite and Chris Cooper, the movie provides a sturdy way to bring the summer season to an end.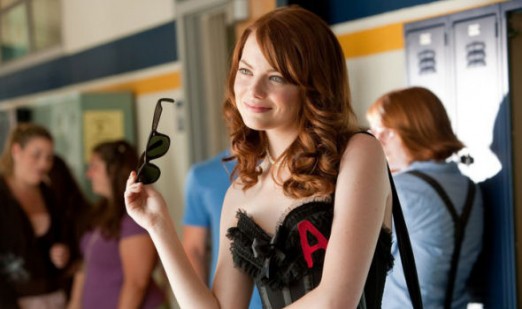 Easy A (Screen Gems): Nathaniel Hawthorne's classic novel "The Scarlet Letter" gets a breezy update in this lightly enjoyable comedy set in the world of high-school beauties, nerds and jocks. Olive (Emma Stone, from "Superbad") is a dedicated student whose conventional attitudes leave her virtually invisible with the cool crowd in her Southern California high-school. It's not until a rumor about her libidinous abandon starts being circulated in the halls that she's noticed and, like Hawthorne's Hester Prynne, is metaphorically branded with a bad-girl mark. Unlike her literary counterpart, however, the sharp Olive figures out a way to use her new infamy for her own benefit. Directed by Will Gluck with an eye for fast wisecracks and the comic talents of the vibrant Stone, the film is a sweet and tart surprise.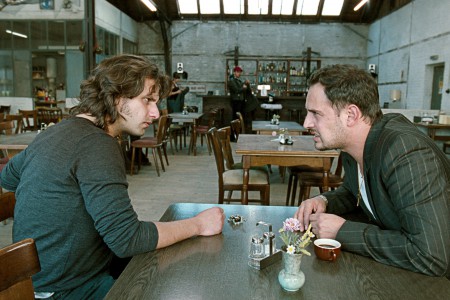 Soul Kitchen (IFC Films): After tearing through art-house screens with such anguished tales as "Head-On" and "Edge of Heaven," German-Turkish director Fatih Akin lightens up with this furiously energetic comedy set in the world of scrappy dreamers and tasty dishes. Set in a working-class Hamburg restaurant, the picture follows the misadventures of Zinos (Adam Bousdoukos), who's scrambling to deal with one problem after another. There's a girlfriend who's leaving for China (Pheline Roggan), a new chef with a fiery temper (Birol Unel), and a band that's going nowhere fast. To top it all, there's a younger brother (Moritz Bleibtreu) who's just out of jail and looking for a place to start anew. For a mix of tantalizing dishes and belly laughs, Akin's on-stop party can't be beat. With subtitles.
[headlines]
--------------------------------------------------------------

Classified ads— Finance / Human Resources
Leasing Industry Outsourcing
(Providing Services and Products)



Finance: Chicago, IL
Experienced in big ticket origination, syndication, valuation and workout.
Twenty five years, MBA, CPA,

JD, LLM (Tax), structuring specialist. Inbound and outbound transactions. Email:pal108381@comcast.net
Transaction Summary | The Lechner Group
Website: www.tlgattorneycpa.com


Finance: Naperville, IL
Your guide to the right questions and answers in finance. Expert in capital raising, GAAP, acquisitions, lease economics. CPA. MBA.
E-mail: m.willow@ameritech.net
Finance: Charlotte, NC
15 Years of Equipment Leasing Experience and Recruiting with Business Aviation niche. Visit us at www.turningpointgrp.com
E-mail: info@turningpointgrp.com
Human Resource Consultant: New York, NY
Employee Relations, Recruiting, Benefits, employee customer surveys, plus payroll administration "ON-LINE" services-- AND IN PERSON at your location Please visit: www.adviceonhr.com
Information System: North Detroit, MI
INFOLEASE EXPERT - 18 years experience. Since being downsized in 2002, working as a consultant for several leasing companies.
Seeking consulting projects nationwide.
email: darwint@prodigy.net
Finance: New York, NY
"Think Outside the Bank". Barrett Capital is a merchant banking and consulting firm, specializing in asset based financing: equipment, vehicles, receivables and real estate.

Email: bkorn@barrettcapital.com
Web: www.barrettcapital.com

All "Outsourcing" Classified ads (advertisers are both requested and responsible to keep their free ads up to date:
http://www.leasingnews.org/Classified/Outsourcing/Outsourcing.htm

How to Post a free "Outsourcing" classified ad:
http://www.leasingnews.org/Classified/Outsourcing/Outsourcing-post.htm
[headlines]
--------------------------------------------------------------

Mt. Pleasant, New Jersey---Adopt-a-Dog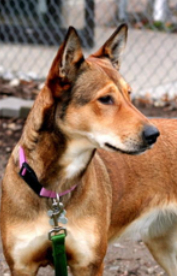 Sheba
"Sheba is a four and a half year old Shepherd mix. She seems to like people very much. She comes over when you call her and wags her tail a lot. In fact her little butt wiggles with enthusiasm. She is very, very sweet and a good shelter find. She will be going up for adoption Saturday, December 18th, from 12-2pm to our Special Companions members and after 2pm to the general public.
Looking for a special type of dog? Become a member for $35 for adult dogs or for puppies and for the next three months we will do our best to locate one for you. Please come down to the shelter and ask the staff for more information."

You love animals, but can't adopt? Come on down to the shelter and choose the cat or dog that you would like to sponsor. For as little as $20 per month, you can sponsor a pet and help pay for the cost of their care while they stay at the shelter.
More about Sheba
Spayed/Neutered • Up-to-date with routine shots
Mt. Pleasant Animal Shelter
East Hanover, NJ
973-386-0590 ext 5
Jenn@njshelter.org
http://www.njshelter.org/dogs.html
http://www.njshelter.org/index.html


Adopt-a-Pet by Leasing Co. State/City
http://www.leasingnews.org/Conscious-Top%20Stories/Adopt_Pet.htm

Adopt a Pet
http://www.adoptapet.com/\
John Kenny Receivables Management

• End of Lease Negotiations & Enforcement • Fraud Investigations
• Credit Investigations • Asset Searches
• Skip-tracing • Third-party Commercial Collections

john@jkrmdirect.com | ph 315-866-1167| www.jkrmdirect.com
(Leasing News provides this ad as a trade for investigations
and background information provided by John Kenny)
((click on ad to learn more))
(Leasing News provides this ad "gratis" as a means
to help support the growth of Lease Police)

News Briefs----

Rain and cold says weatherman
http://www.weather.gov/forecasts/graphical/sectors/

Congress Sends Tax Cut Bill to Obama as Logjam Ends
http://www.nytimes.com/2010/12/17/us/politics/17cong.html?_r=1&hp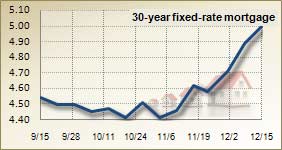 Mortgage rates hit 5 percent
http://www.bankrate.com/finance/mortgages/mortgage-rates-hit-5-percent.aspx?ic_id=tsLgpic1
Larry King to host one last show
http://www.guardian.co.uk/tv-and-radio/2010/dec/15/larry-king-live-final-show


You May have Missed---

America Out of Work podcast:
UCLA economists talk about the recovery
http://latimesblogs.latimes.com/money_co/2010/12/ucla-economists.html

Sports Briefs----

Brett Favre: Career may have ended with shoulder injury
http://content.usatoday.com/communities/thehuddle/post/2010/12/brett-favre-career-may-have-ended-with-shoulder-injury/1
49ers crushed by Chargers, 34-7 (So what's new?)
http://www.sfgate.com/cgi-bin/article.cgi?f=/c/a/2010/12/16/SPOO1GRSOF.DTL
http://www.signonsandiego.com/news/2010/dec/16/needing-help-chargers-help-themselves/

Ex-teammates Rivera, Singletary on opposite sidelines
http://www.signonsandiego.com/news/2010/dec/15/ex-teammates-rivera-singletary-opposite-sidelines/



"Gimme that Wine"

The Top 10 Wine Stories of 2010
http://www.winemag.com/Wine-Enthusiast-Magazine/December-15-2010/The-Top-10-Wine-Stories-of-2010/

$3.8 million for wine storage in Portland, Oregon
http://www.oregonbusiness.com/high-five/10-high-five/4551-pdx-gets-38-million-wine-storage

Best in the Great Northwest for 2010 Wine competition highlights best sips in the region.
http://www.wenatcheeworld.com/news/2010/dec/14/best-in-the-great-northwest-for-2010-wine/
Laffite Thirst, Battling Billionaires Push Wine Auctions Up 88%
http://www.sfgate.com/cgi-bin/article.cgi?f=/g/a/2010/12/15/bloomberg1376-LDE2HX1A74E901-3BUG6QS40T2IH030QTQPJR7V8C.DT


Free Mobile Wine Program
http://leasingnews.org/archives/Feb2010/2_26.htm#mobile
Wine Prices by vintage
http://www.winezap.com
US/International Wine Events
http://www.localwineevents.com/
Winery Atlas
http://www.carterhouse.com/atlas/\
Leasing News Wine & Spirits Page
http://two.leasingnews.org/Recommendations/wnensprts.htm

[headlines]
----------------------------------------------------------------
This Day in American History
1728 -Congregation Shearith Israel of New York purchases a lot on Mill Street in lower Manhattan, to build New York's 1st synagogue. Construction is completed in 1730.
http://www.shearith-israel.org/folder/main_frames.html
1734-Birthday of William Floyd, signer of the Declaration of Independence, member of Congress, born at Brookhaven, Long Island. Die at Westernville, NY, Aug 4,1821
1760-Birthday of Deborah Sampson, born at Plympton, MA. She spent her childhood as an indentured servant. In 1782, wishing to participate in the Revolutionary War, she disguised herself as a man and enlisted in the Continental Army's 4th Massachusetts Regiment under the name Robert Shurtleff. She received both musket and sword wounds, but it was an attack of fever that unmasked her identity and led to her dismissal from the army in 1783. In 1802- Sampson became perhaps the first woman to lecture professionally in the US when she began giving public speeches on her experiences. Full military pension was provided for her heirs by an act of Congress in 1838. Deborah Sampson died Apr 29, 1827, at Sharon, MA.
1777 - France recognized American independence.
1777-General George Washington, after losing several battles to superior forces, professional soldiers, well-equipped and fortified, re-groups his farmers and volunteer fighting force by retiring with them to Valley Forge, Pa., for the brutal cold winter. The war was not going well and officers worked their hardest to not only train the troops, but to halt them from deserting.
http://www.dcnr.state.pa.us/stateparks/parks/ft-was.htm#history
http://www.casayego.com/amrev/vforge/evforge.htm
http://www.jimfrizzell.com/valley_forge_washington_headquarters.htm
http://www.valleyforge.org/vfpark.asp
http://www.soupsong.com/rtripe.html
1788-Poet Robert Burns wrote his version of a old Scottish song to Mrs. Dunlap; the words for "Auld Lang Syne..."( "times gone by.") He sent a copy of his song to his publisher Mr. Johnson, who later published it.
http://www.robertburns.org/encyclopedia/AuldLangSyne.5.html
1790-One of the wonders of the western hemisphere—the Aztec Calendar or Solar Stone—was found beneath the ground by workmen repairing Mexico City's Central Plaza. The centuries-old, intricately carved stone lift, 8 inches in diameter and weighing nearly 25 tons, proved to be a highly developed calendar monument to the sun Believed to have been carved in the year 1479, this extraordinary time-counting basalt tablet originally stood in the Great Temple of the Aztecs. Buried along with other Aztec idols, soon after the Spanish conquest in 1521, it remained hidden until 1790. Its 52-year cycle had regulated many Aztec ceremonies, including grisly human sacrifices to save the world from destruction by the gods.
1797- Scientist Joseph Henry was born at Albany, NY. One of his great discoveries was the principle of self-induction; the unit used in the measure of electrical inductance was named the Henry in his honor. In 331 Henry constructed the first model of an electric telegraph with an audible signal. This formed the basis of nearly all later work on commercial wire telegraphy. In 1832 Henry was named professor of natural philosophy at the College of New Jersey, now Princeton University. Henry was involved in the planning of the Smithsonian Institution and became its first secretary in 1846. president Lincoln named Henry as ore of the original 50 scientists to make up the National Academy of Sciences in 1863. He served as that organization's president from 1868 until his death May 13, 1878, at Washington, DC.
1807-Birthday of John Greenleaf Whittier, poet and abolitionist, born at Haverhill, Essex County, MA. Whittier's books of poetry include Legends of New England and Snowbound. Died at Hampton Falls, NH, Sept 7,1892.
1821-Kentucy was the first state to abolish imprisonment for debt. There were no bankruptcy laws, and prior to this. those individuals who got into debt, would be sentenced to prison, no matter the cause of the insolvency.
1846 - Ships under Commodore Matthew Calbraith Perry capture Laguna de Terminos during Mexican War.
1861 - The Stonewall Brigade began to dismantle Dam No. 5 of the C&O Canal near
1862-Union General Ulysses S. Grant lashes out at cotton speculators when he expels all Jews from his department in the west. At the time, Grant was trying to capture Vicksburg, Mississippi, the last major Confederate stronghold on the Mississippi River. Grant's army now effectively controlled much territory in western Tennessee, northern Mississippi, and parts of Kentucky and Arkansas. As in other parts of the South, Grant was dealing with thousands of escaped slaves. John Eaton, a chaplain, devised a program through which the freed slaves picked cotton from abandoned fields and received part of the proceeds when it was sold by the government. Grant also had to deal with numerous speculators who followed his army in search of cotton. Cotton supplies were very short in the North, and these speculators could buy bales in the captured territories and sell it quickly for a good profit. In December, Grant's father arrived for a visit with two friends from Cincinnati. Grant soon realized that the friends, who were Jews, were speculators hoping to gain access to captured cotton. Grant was furious and fired off his notorious Order No. 11: "The Jews, as a class violating every regulation of trade established by the Treasury Department and also department orders, are hereby expelled from the department within twenty-four hours from receipt of this order." The fallout from his action was swift. Among 30 Jewish families expelled from Paducah, Kentucky, was Cesar Kaskel, who rallied support in Congress against the order. Shortly after the uproar, President Lincoln ordered Grant to rescind the order. Grant later admitted to his wife that the criticism of his hasty action was well deserved. As Julia Grant put it, the general had "no right to make an order against any special sect."
1874-Birthday of W.L. MacKenzie, former Canadian prime minister, born at Berlin, Ontario. Served 21 years, the longest term of any prim minister in the English-speaking world. Died at Kingsmere, July 22,1950
1884 - A three week blockade of snow began at Portland, OR. A record December total of 34 inches was received.
1889-Rosemary "Silver Dollar" Tabor, the second daughter of Horace and Elizabeth "Baby Doe" Tabor, is born. The Tabors were one of Colorado's wealthiest families of the time. Silver's mother, Elizabeth Doe, came west from Wisconsin with her husband, Harvey, in 1877; the couple hoped to make a fortune in the booming gold and silver mines of Colorado. Harvey Doe proved to be an inept and lazy miner, though, so Elizabeth divorced him and moved to the mining town of Leadville in 1881, where she performed on the stage and was nicknamed "Baby Doe" by admiring miners. During a chance encounter, Baby Doe won the affections of Horace Tabor, an emigrant from Vermont who made millions in the silver mines. Although Tabor was a married man, he moved Baby Doe into an elegant hotel in Denver and began a not-so-secret affair that scandalized the Colorado gentry. Ignoring the wagging tongues, Tabor divorced his wife and married the beautiful Baby Doe, who was nearly a quarter-century younger than he. For a time, the couple lived a life of extraordinary opulence and pleasure, and Baby Doe had two daughters nicknamed "Lillie" and "Silver Dollar," the latter in recognition of the source of the family's wealth. During the early 1890s, the good times started to slow as some of Tabor's investments went sour and his mines began to decline. The fatal blow came in 1893, when the U.S. Congress repealed the Silver Purchase Act of 1890, which had kept silver prices high through government investment. Without these large purchases of silver by the U.S treasury, prices plummeted and Tabor's once valuable mines were suddenly nearly worthless. In a matter of months, Tabor was bankrupt and the family was reduced to living on the modest income he earned as Denver's postmaster. When Tabor died in 1899 of appendicitis, Baby Doe and her young daughters were left penniless, and moved back to Chicago to live with relatives. Eventually, Baby Doe left Lillie in Chicago and returned to Leadville with Silver Dollar. The decision was disastrous: mired in poverty, Baby Doe and Silver eked out a threadbare existence, living in a small shack near one of the worthless silver mines they inherited from Horace Tabor. As Silver grew older she drank heavily and used drugs. She moved to Chicago, where she was murdered in 1925 at 36 years old. Baby Doe survived for another decade, an impoverished recluse who used old gunny sacks for shoes and doctored herself with turpentine and lard. During a severe blizzard that hit Leadville for several days in February 1935, Baby Doe--who had once been one of the richest people on earth--died cold and alone at 81 years old.
1895- George Loomis, Brownell of Worcester, MA, patented a paper twine machine. It twisted strips or ribbons of paper into cord that was as strong as any known steel.
1901--Birthday of Janet G. Travell, first woman physician to hold the post of personal physician to the President of the United States (John F. Kennedy). JGT was a specialist in the study and treatment of musculoskeletal pain. She was firm believer in rocking chairs as mild muscular exercisers and believed that every person should choose their particular chair to fit their bodies.
1903-Birthday of bandleader Ray Noble, Brighton, England
http://www.nobello.com/ray.htm
1903 -- American author Erskine Caldwell lives, Coweta County, Georgia. Unadorned novels & stories ( Tobacco Road, God's Little Acre ) about rural poor of the American South mix violence and sex in grotesque tragicomedy -- & he is particularly esteemed in France & the former Soviet Union. He struggled with censorship more than any other writer in his time. He died in Paradise Valley, Arizona on April 11, 1987
http://www.libs.uga.edu/gawriters/caldwell.html
http://www.kirjasto.sci.fi/caldwell.htm
http://www.newnan.com/ec/
1903- Orville and Wilbur Wright, brothers, bicycle shop operators, inventors and aviation pioneers, after three years of experimentation with kites and gliders, achieved the first documented successful powered and controlled flights of an airplane. The plane, which weighed 745 pounds and hand a four-cylinder, 12-horsepower engine, was launched from a monorail after a 35-to-40 foot run. It remained aloft for 12 seconds and covered 120 feet. Three subsequent flights took place that day, of which the longest covered 852 feet in 59 seconds. The average speed was 31 miles per hour. Some historians respect the claim of Gustave Whitehead, who is said to have made four flights, one of which covered a distance of 1.5 miles, in his airplane "No. 21" on August 14, 1901, near Bridgeport. The Wright Brothers promoted their launching with press on hand and the event has been celebrated every year at the Wright Brothers National Memorial, Kill Devil Hills, NC, with wreaths, flyover and other observances—regardless of weather.
http://memory.loc.gov/ammem/today/dec17.html
1904 – Birthday of artist Paul Cadmus, well respected homosexual paint. His notorious erotic painting The Fleet's In! launched his career as a full-time artist. Died 1999
http://www.artcyclopedia.com/artists/cadmus_paul.html
http://www.history.navy.mil/ac/cadmus/cadmus.htm
http://www.davidsutherland.com/films_cadmus.html
http://www.amazon.com/exec/obidos/ASIN/0915829681/inktomi-bkasin-20/104-3547695-1517507
1908-Birthday of Willard Frank Libby, American educator, chemist, atomic scientist and Nobel Prize winner was born at Grand Valley, CO. He was the inventor of the carbon-14 "atomic clock" method for dating ancient and prehistoric plant and animal remains and minerals. Died at Los Angeles, CA, Sept 8,1980.
( lower half of: http://memory.loc.gov/ammem/today/dec17.html )
1910 -December 17, Band Leader/Trombone playr Sy Oliver Birthday
http://search.eb.com/blackhistory/micro/437/64.html
http://www.vh1.com/artists/az/oliver_sy/bio.jhtml
http://trumpetjazz.netfirms.com/Artists/Sy_Oliver.html
1920-The first orphanage founded by the Church of God opened in Cleveland, Tennessee. Its establishment was the result of the vision and efforts of Church of God pioneer, A.J. Tomlinson.
1924 - A severe icestorm struck central Illinois. It coated the ground with nearly two inches of glaze at Springfield. The storm caused 21 million dollars damage along with much hardship. Ice was on the trees until the 4th of January, and electricity was not restored until January 10th.
1925-Birthday of drummer Walter Bolden, Hartford, CT Died February 19,2002
http://www.jazztimes.com/JazzNews/XcNewsPlus.asp?cmd=view&articleid=516
http://www.jazzvalley.com/musician/walter.bolden
1925 Colonel William "Billy" Mitchell court-martial for insubordination Served in the U.S. Army during World War I; salesman; member of West Virginia state senate 6th District, 1941-60. Episcopalian . Member, American Legion ; Elks .
It was President Coolidge himself who ordered Mitchell's court-martial under charges of insubordination under the 96th Article of War ("conduct of a nature to bring discredit on the military service"). The trial lasted seven weeks, most of which was devoted to a discussion of Mitchell's concept of airpower. The verdict of guilty was a foregone conclusion, and Mitchell was sentenced to be suspended from rank, command, and duty, with a forfeiture of all pay and allowances for five years. President Coolidge, in an uncharacteristic fit of generosity, later reduced this to forfeiture of half his pay and allowances.
Billy Mitchell refused the offer and resigned on February 1, 1926. All through the court-martial proceedings, Mitchell had the staunch support of "Hap" Arnold and such officers as Carl Spaatz, Herbert Dargue, Robert Olds, William Gillmore, Horace Hickam, and others. Each put his career on the line for Mitchell even though they knew he would be convicted. After the trial, Arnold was exiled to become commanding officer of the 16th Observation Squadron, Fort Riley, Kan. The assignment was intended to be the end of his career. Mitchell continued to campaign in speeches and articles. "Hap" Arnold, for his part, soldiered on, his leadership qualities inevitably propelling him to the top, regardless of residual resentment about his unflagging support for Mitchell. More important than Arnold's loyalty, however, was his comprehension of Mitchell's fascination with technology. Early in his tour as Army Air Corps Chief, Arnold began soliciting the ideas and the company of the top scientists in the country. Eventually, he enlisted the assistance of such stellar names as Theodore von Kármán, Hugh L. Dryden, Frank Wattendorf, Hsue-shen Tsien, Vladimir K. Zworykin, and many others for the Scientific Advisory Group, later transformed into the Scientific Advisory Board. These men and others created first "Where We Stand" and then "Toward New Horizons," studies that addressed state-of-the-art technology and put forth a blueprint for the development of the postwar Air Force. It is important to note that neither Mitchell nor Arnold had the scientific competence to write such reports; they had, instead, the far more vital ability to see that the reports were needed, recognize who could produce them, and sympathetically enlist their support. The officers Arnold picked to work with the scientists were equally well chosen, among them such men as James H. Doolittle, Donald L. Putt, and Laurence C. Craigie. They knew the importance of science and of scientists. Againin the spirit of Billy Mitchell, Arnold picked promising young officers who understood the requirements of technology and saw that they were given a track to top positions. Doing so cost him friends. Comrades who had served with him, and who were now passed over, resented his choices. But Arnold knew he was not running a popularity contest; he was building an independent Air Force. The constructive culture created by Mitchell and Arnold
1926-- Ben Pollack and His Californians records "He's the Last Word." In the late 1950's,
my friends and I hung out at his Dixieland pizza joint on Sunset Blvd. in Hollywood,
where he would play the drums. Sandy Nelson said he got his "boom-chick-a-boom" here,
or perhaps it was the burlesque house drummer, which is the real truth.
1932-Birthday of sax player Sonny "Red" Kyner, Detroit, MI
http://www.allaboutjazz.com/reviews/r1100_096.htm
1933-Birthday of bass palyer Walter Booker, Jr., Prairie View, TX, died 1982.
1933- the Chicago Bears of the Western Division won the National Football League's first championship game, defeating the New York Giants of the Eastern Division., 23-21. The Bears scored the winning touchdown on a pas-and lateral play begun by Bronko Nagurski. The purse was divided, with 60 percent going to the players, 15 percent to each club, and 10 percent to the league. Shares for individual players were $210 for the Bears and $140 for the Giants.
http://www.mapleshaderecords.com/artists/walter_booker.html
1939-Birthday of pianist James Booker, New Orleans, LA
http://offbeat.com/booker/discography.html
http://www.zultimate1.com/music/blues/j_blues_bands/james_booker.htm
http://www.thejukejoint.com/jamesbooker.html
1939-Birthdy of Eddie Kendricks, lead, The Temptations, Union Springs, Al
http://www.thetemptations.com/eddiekendricks.htm
http://www.alamhof.org/kendrick.htm
1940 - United States President Franklin Roosevelt outlined his plan for "lend-leasing" arms and equipment to Britain during World War II.
1941-Rear Admiral Husband E. Kimmel was relieved of his command of the U.S. Pacific Fleet as part of a shake-up of officers in the wake of the Pearl Harbor disaster. Admiral Kimmel had enjoyed a successful military career, beginning in 1915 as an aide to the Assistant Secretary of the Navy, Franklin Delano Roosevelt. He served admirably on battleships in World War I, winning command of several in the interwar period. At the outbreak of World War II, Kimmel had already attained the rank of rear admiral and was commanding the cruiser forces at Pearl Harbor. In January 1941, he was promoted to commander of the Pacific Fleet, replacing James Richardson, who FDR relieved of duty after Richardson objected to basing the fleet at Pearl Harbor. If Kimmel had a weakness, it was that he was a creature of habit, of routine. He knew only what had been done before, and lacked imagination-and therefore insight-regarding the unprecedented. So, even as word was out that Japan was likely to make a first strike against the United States as the negotiations in Washington floundered, Kimmel took no extraordinary actions at Pearl Harbor. In fact, he believed that a sneak attack was more likely at Wake Island or Midway Island, and requested from Lieutenant General Walter Short, Commander of the Army at Pearl Harbor, extra antiaircraft artillery for support there (none could be spared). Kimmel's predictability was extremely easy to read by Japanese military observers and made his fleet highly vulnerable. As a result, Kimmel was held accountable, to a certain degree, for the absolute devastation wrought on December 7. Although he had no more reason than anyone else to believe Pearl Harbor was a possible Japanese target, a scapegoat had to be found to appease public outrage. He avoided a probable court-martial when he requested early retirement. When Admiral Kimmel's Story, an "as told to" autobiography, was published in 1955, Kimmel made it plain that he believed FDR sacrificed him-and his career-to take suspicion off himself; Kimmel believed Roosevelt knew Pearl Harbor was going to be bombed, although no evidence has ever been adduced to support his allegation. The only intelligence at the time talked about a possible invasion of Indochina. There was speculation that Wake Island in Midway might be a target, but it was thought at the time the Japanese were more interested in the China mainland and its surrounding countries, their century old enemies.
1944--COWAN, RICHARD ELLER Medal of Honor
Rank and organization: Private First Class, U.S. Army, Company M, 23d Infantry, 2d Infantry Division. Place and date: Near Krinkelter Wald, Belgium, 17 December 1944. Entered service at: Wichita, Kans. Birth: Lincoln, Nebr. G.O. No.: 48, 23 June 1945. Citation: He was a heavy machinegunner in a section attached to Company I in the vicinity of Krinkelter Wald, Belgium, 17 December 1944, when that company was attacked by a numerically superior force of German infantry and tanks. The first 6 waves of hostile infantrymen were repulsed with heavy casualties, but a seventh drive with tanks killed or wounded all but 3 of his section, leaving Pvt. Cowan to man his gun, supported by only 15 to 20 riflemen of Company I. He maintained his position, holding off the Germans until the rest of the shattered force had set up a new line along a firebreak. Then, unaided, he moved his machinegun and ammunition to the second position. At the approach of a Royal Tiger tank, he held his fire until about 80 enemy infantrymen supporting the tank appeared at a distance of about 150 yards. His first burst killed or wounded about half of these infantrymen. His position was rocked by an 88mm. shell when the tank opened fire, but he continued to man his gun, pouring deadly fire into the Germans when they again advanced. He was barely missed by another shell. Fire from three machineguns and innumerable small arms struck all about him; an enemy rocket shook him badly, but did not drive him from his gun. Infiltration by the enemy had by this time made the position untenable, and the order was given to withdraw. Pvt. Cowan was the last man to leave, voluntarily covering the withdrawal of his remaining comrades. His heroic actions were entirely responsible for allowing the remaining men to retire successfully from the scene of their last-ditch stand.
1944--LOPEZ, JOSE M. Medal of Honor
Rank and organization: Sergeant, U.S. Army, 23d Infantry, 2d Infantry Division. Place and date: Near Krinkelt, Belgium, 17 December 1944. Entered service at: Brownsville, Tex. Birth: Mission, Tex. G.O. No.: 47, 18 June 1945. Citation: On his own initiative, he carried his heavy machinegun from Company K's right flank to its left, in order to protect that flank which was in danger of being overrun by advancing enemy infantry supported by tanks. Occupying a shallow hole offering no protection above his waist, he cut down a group of 10 Germans. Ignoring enemy fire from an advancing tank, he held his position and cut down 25 more enemy infantry attempting to turn his flank. Glancing to his right, he saw a large number of infantry swarming in from the front. Although dazed and shaken from enemy artillery fire which had crashed into the ground only a few yards away, he realized that his position soon would be outflanked. Again, alone, he carried his machinegun to a position to the right rear of the sector; enemy tanks and infantry were forcing a withdrawal. Blown over backward by the concussion of enemy fire, he immediately reset his gun and continued his fire. Single-handed he held off the German horde until he was satisfied his company had effected its retirement. Again he loaded his gun on his back and in a hail of small arms fire he ran to a point where a few of his comrades were attempting to set up another defense against the onrushing enemy. He fired from this position until his ammunition was exhausted. Still carrying his gun, he fell back with his small group to Krinkelt. Sgt. Lopez's gallantry and intrepidity, on seemingly suicidal missions in which he killed at least 100 of the enemy, were almost solely responsible for allowing Company K to avoid being enveloped, to withdraw successfully and to give other forces coming up in support time to build a line which repelled the enemy drive.
1944 -- US: Japanese-Americans released from detention camps. US Army announces end of excluding Japanese-Americans from West Coast
http://americanhistory.si.edu/perfectunion/non-flash/justice_postwar.html
1944 - During World War II, U.S. Major General Henry C. Pratt issues Public Proclamation No. 21, declaring that, effective January 2, 1945, Japanese American "evacuees" from the West Coast could return to their homes. By June, more than 110,000 Japanese Americans were relocated to remote internment camps built by the U.S. military in scattered locations around the country. For the next two and a half years, many of these Japanese Americans endured extremely difficult living conditions and poor treatment by their military guards. During the course of World War II, 10 Americans were convicted of spying for Japan, but not one of them was of Japanese ancestry
1946---Top Hits
Ole Buttermilk Sky - The Kay Kyser Orchestra (vocal: Mike Douglas & The Campus Kids)
White Christmas - Bing Crosby
The Whole World is Singing My Song - The Les Brown Orchestra (vocal: Doris Day)
Divorce Me C.O.D. - Merle Travis
1946- President Harry S. Truman received the first coin bearing the likeness of an African-American, the 50 cent commemorative honoring Booker T. Washington,, the founder of Tuskegee Institute. It was authorized on August 7, 1946. The obverse showed the head of Washington and the reverse a stylized Hall of Fame, under which were the words " From Slave Cabin to Hall of Fame." Centered under this wording was a slave cabin, to the left of which was the inscription, " In God We Trust," and to the right, " Franklin County, VA." Around the rime was the inscription " Booker T. Washington Birthplace Memorial---Liberty. The coin was designed by Isaac Scott Hathaway.
1947- New York struck by a blizzard, resulting with 27" of snow.
http://manhattan.about.com/library/weekly/aa010101a.htm
http://www-nsidc.colorado.edu/snow/shovel.html
1948- vowing this day to not "subvert" his music, Stan Kenton breaks up his band, New York City ( he came back in 1950 with his biggest band yet: http://home.hiwaay.net/~crispen/kenton/biography.html )
1954---Top Hits
Mr. Sandman - The Chordettes
Count Your Blessings - Eddie Fisher
Let Me Go, Lover! - Teresa Brewer
More and More - Webb Pierce
1955 - Carl Perkins wrote "Blue Suede Shoes", which he was recording, less than 48 hours later, at the Sun Studios in Memphis, Tennessee. The song became one of the first records to have simultaneous popularity on rock, country and rhythm & blues charts.
1955--While their hit "Only You" was still at #2, the Platters' "The Great Pretender" enters the Billboard R&B chart at #13. I had all their records at 13 years old.
1955--Tennessee Ernie Ford's "Sixteen Tons" is number one on both the Billboard Pop and Country & Western charts.
1956-The first pilot on a scheduled passenger line who was African-American was Perry H. Young of Orangeburg, SC, he was hired as a flight crewman by New York Airways, New York City. He started regular passenger flights on Fe4bruary 1, 1957, as a copilot in a 12-passenger S-58 helicopter between New York International, La Guardia, and Newark, NJ, airports.
1957-Bobby Helms' "Jingle Bell Rock" enters the Billboard Pop chart for the first time, where it will reach #6. It will make the chart again in December 1958, 1960, 1961 and 1962.
1959 - On the Beach, the gripping post-nuclear war film starring Gregory Peck, Ava Gardner, Fred Astaire, and Tony Perkins, premiered in New York.
1962---Top Hits
Big Girls Don't Cry - The 4 Seasons
Return to Sender - Elvis Presley
Bobby's Girl - Marcie Blane
Don't Let Me Cross Over - Carl Butler & Pearl (Dee Jones)
1962-James Carroll at WWDC in Washington, DC, became the first disc jockey to broadcast a Beatles record on American airwaves. Carroll played "I Want To Hold Your Hand", which he had obtained from his stewardess girlfriend, who brought the single back from Britain. Due to listener demand, the song was played daily, every hour. Since it hadn't been released yet in the States, Capitol Records initially considered court action, but instead released the single earlier than planned.
1963- the US Congress passed the "Clean Air Act," a sweeping set of laws passed to protect the nation from air pollution. This was the first legislation to p1 pollution controls on the automobile industry. It authorized $93 million in matching grants for state-funded air pollution prevention and control programs. The Clean Air Act of 1970, signed into law on December 31, 1970, was the first to set national standards for air polluting emissions for motor vehicles.
1965 --In San Francisco, the fourth Acid Test took place at Muir Beach Lodge near Mt. Tamalpais in Marin County. (after being advertised for Stinson Beach). This was the largest one to date in terms of attendance.
1966-The Royal Guardsmen's "Snoopy vs. the Red Baron" enters the Billboard Pop chart, where it will peak at #2 during its eleven week run.
1966--In San Francisco, Benefit for Legalization of Marijuana (LEMAR) at California Hall. Country Joe and the Fish entertained.
1966-The Four Tops' "Standing in the Shadows of Love" enters the Billboard Hot 100. During a ten week stay, the tune will peak at #6. It also reaches #2 on the R&B chart.
1966 -- Death & Rebirth of the Haight-Ashbury (Hairy Henry & Fyllis busted). Home of the anarchist Bound Together Books Collective .
http://www.cnsproductions.com/cocaine.html
http://dmoz.org/Society/Politics/Anarchism/Bookstores/
1969 -- USAF closes Project Blue Book, concluding no evidence of extraterrestrial spaceships behind thousands of UFO sightings.
http://www.jagat.com/joel/socks.html
http://www.roswell-online.com/clipart/ufoclip1.htm
1969 - The soprano-voiced, ukelele-playing Tiny Tim married the lovely Miss Vickie on Johnny Carson's The Tonight Show on this date before a huge viewing audience. The NBC-TV program earned the second-highest, all-time audience rating; second only to Neil Armstrong's walking on the moon. The unlikely couple later divorced in 1977, but not before Miss Vickie gave birth to daughter Tulip.
1969 - Chicago Transit Authority earned a gold record for the group of the same name, who would later become simply "Chicago". The album's release by Columbia Records marked the first time an artist's debut LP was a double record.
1970---Top Hits
The Tears of a Clown - Smokey Robinson & The Miracles
One Less Bell to Answer - The 5th Dimension
My Sweet Lord/Isn't It a Pity - George Harrison
Endlessly - Sonny James
1976 - The Ted Turner owned WTCG-TV, Atlanta, Georgia, changed its call letters to WTBS, and was unlinked via satellite, making it the first commercial television station to cover the entire United States. WTBS began on only four cable systems, available in 24,000 homes.
1977 - Elvis Costello & the Attractions appear on NBC-TV "Saturday Night Live" in place of the Sex Pistols , who can't get a visa to enter the country. Producer Lorne Michaels refuses to allow Costello to perform "Radio, Radio" (because of the song's criticism of the broadcasting industry), but a few measures into "Less than Zero," Costello halts his group & goes into "Radio, Radio." He will never be invited back.
1978---Top Hits
You Don't Bring Me Flowers - Barbra Streisand & Neil Diamond
Too Much Heaven - Bee Gees
My Life - Billy Joel
The Gambler - Kenny Rogers
1979- " House Calls" premiered on TV. This half-hour sitcom set in Kensington General Hospital starred Wayne Rogers as Dr. Charley Michaels and Lynn Redgrave as Ann Anderson, assistant administrator and Michaels's love interest. Also featured was David Wayne as flaky chief of surgery Dr. Amos Wetherby. After a dispute with the producers, Redgrave was dropped in 1982 and replaced by Sharon Gless (as assistant Jane Jeffries
1984- "Run-D.M.C." went gold, the first Rap album to attract a mass audience, recorded by the rap group of the same name. Run-D.M.C's members were "Jam Master" Jason Mizell, Joseph " Run" Simmons, and "MC" Darryle "D" McDaniels, all of New York City. The album was released by Profile Records in June,1984, and Rap was the music of this generation. 1986 - A federal jury in Las Vegas ruled on this date that NBC falsely linked entertainer Wayne Newton to organized crime in 1980 and 1981 telecasts. Newton was awarded $19.2 million in defamation damages
1984 - For the first time in 14 matches, John McEnroe and Peter Fleming lost a doubles tennis match in the Davis Cup competition. Anders Jarryd and Stefan Edberg lead the Swedish team to win the title, marking the worst defeat since 1973 for the United States team
1986---Top Hits
The Way It Is - Bruce Hornsby & The Range
Walk Like an Egyptian - Bangles
Everybody Have Fun Tonight - Wang Chung
Hell and High Water - T. Graham Brown
1987 - A storm in the southwestern U.S. brought heavy rain and heavy snow to parts of California, Nevada, Arizona, Utah and New Mexico. Charleston NV was blanketed with 12 inches of snow. Lake Havasu City AZ was drenched with 2.26 inches of rain.
1989- " TV's animated family, "The Simpsons," premiered as a half-hour weekly sitcom. The originator of Homer, Marge, Bart, Lisa and Maggie is cartoonist Mall Groening. The Simpsons' inaugural episode was "Simpsons Roasting on an Open Fire". For the full story, go here:
http://freespace.virgin.net/lol.marcus/simpsons.htm
1989 - Twenty-one cities from Kentucky to Pennsylvania reported record low temperatures for the date, including Columbus OH with a reading of 12 degrees below zero. Heavy snow continued in the Colorado Rockies. Vail received 65 inches of snow between the 14th and the 18th of December. Steamboat Springs was buried under 74 inches, and reported a total of 108 inches of snow between the 10th and the 18th of the month.
1994-A remixed version of The Four Seasons' "December, 1963 (Oh, What A Night)" re-enters the Billboard Hot 100, where it will stay for another 27 weeks, just as it did when it first charted in 1976. The combined run will establish a record for the longest total chart appearance in history. The song reached #1 the first time out and #14 during its second stay.
2000 — San Francisco wide receiver Terrell Owens sets a new NFL single-game receiving record with 20 catches in the 49ers' 17-0 win over Chicago. Owens totalled 283 yards and a touchdown while topping Tom Fears' mark of 18 receptions which had stood since 1950.
2000-Jerry Rice played his last football game for the SF 49ers as they defeated the Chicago Bears 17-0.
2002 - Thunderstorms preceding a strong cold front pushed into the U.S. Mississippi Valley, producing severe weather and tornadoes. Three people were killed in Missouri and Arkansas with more than 40 injuries
2006-The Rolling Stones' A Bigger Bang tour re-captured the title of top-grossing tour ever from U2's Vertigo and was the top grossing tour of the year, according to numbers reported to Billboard Box score. The Stones took in about $437 million since the previous November.

[headlines]
--------------------------------------------------------------
American Football Poem
The Winter Storm
"The Winter storm is a pirate
Blustering in from sea
W ith a rollicking song he sweeps along
Swaggering boisterously
His face is weather beaten
He wears a hooded sash
The rain comes down in lashes
It's purpose, to bashes.
With his silver hat about his head
And a bristly black moustache
He growls as he storms the country
A villain big and bold
And the trees all shake and quiver and quake
As he robs them of their gold
The rain it floods
The Winter wind is a Raider
Pillaging just for fun
Beating you up is his want
He'll knock you 'round and upside down
And laugh when he's conquered and won"

--------------------------------------------------------------

SuDoku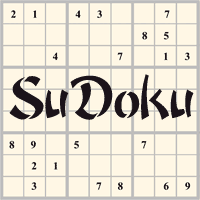 The object is to insert the numbers in the boxes to satisfy only one condition: each row, column and 3x3 box must contain the digits 1 through 9 exactly once. What could be simpler?
http://leasingnews.org/Soduku/soduko-main.htm
--------------------------------------------------------------

Daily Puzzle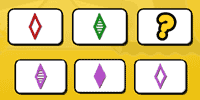 How to play:
http://www.setgame.com/set/puzzle_frame.htm
Refresh for current date:
http://www.setgame.com/set/puzzle_frame.htm
--------------------------------------------------------------


http://www.gasbuddy.com/
http://www.gasbuddy.com/GB_Map_Gas_Prices.aspx
http://www.gasbuddy.com/GB_Mobile_Instructions.aspx
--------------------------------------------------------------

Weather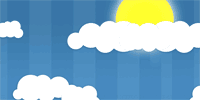 See USA map, click to specific area, no commercials
--------------------------------------------------------------

Traffic Live---
Real Time Traffic Information
You can save up to 20 different routes and check them out with one click,
or type in a new route to learn the traffic live
--------------------------------