Friday, December 1, 2017
Today's Equipment Leasing Headlines

FDIC Beige Report November, 2017
Smooth Sailing Ahead
Countries with the Heaviest Tax Burdens
(With Chart) by Niall McCarthy, Statista
New Hires/Promotions in the Leasing Business
and Related Industries
Leasing Industry Ads---Help Wanted
Positions Available Now
"Evergreen Clause"—the Danger of Automatic Renewal
Some of the List Have Closed, but Leases Still in Effect
Uber's very bad year has gotten worse —
its loss widened in its most recent quarter
Equipment Leasing & Finance Foundation Elects Officers,
Welcomes New Trustees, Presents Research Award
Murder on the Orient Express/Three Billboards
Cars 3/Ingrid Goes West/The Philadelphia Story
Film/Digital Reviews by Leasing News Fernando Croce
Dachshund (short coat)
Campbell, California Adopt-a-Dog
Leasing News Classified Ads
Accounting / Aircraft / Appraisals
News Briefs---
Leasing Standard to Get Minor Revisions
Before Effective Date
Canadian Finance & Leasing Association New Pres.& CEO
Aims for Diversity--on Many Levels
Phablets Becoming the Preferred Smartphone Form Factor
taking pictures, capturing videos and running their favorite apps
Broker/Funder/Industry Lists | Features (writer's columns)
Top Ten Stories Chosen by Readers | Top Stories last six months
www.leasingcomplaints.com (Be Careful of Doing Business)
www.evergreenleasingnews.org
Leasing News Icon for Android Mobile Device
You May have Missed---
Poem
Sports Brief----
California Nuts Brief---
"Gimme that Wine"
This Day in History
SuDoku
Daily Puzzle
GasBuddy
Weather, USA or specific area
Traffic Live----
######## surrounding the article denotes it is a "press release" and was not written by Leasing News nor information verified, but from the source noted. When an article is signed by the writer, it is considered a "by line." It reflects the opinion and research of the writer.


Please send a colleague and ask them to subscribe. We are free.
Email kitmenkin@leasingnews.org and in subject line: subscribe

[headlines]
--------------------------------------------------------------
FDIC Beige Report November 2017
Smooth Sailing Ahead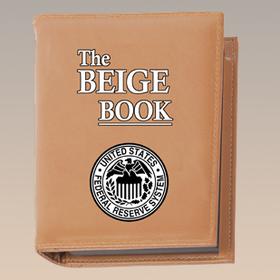 Overall, banks reported lower delinquency rates all loan categories...Credit standards were reported to be unchanged across all loan categories. Bankers noted lower loan spreads for Commercial & Industrial loans, and unchanged spreads across all other loan categories.
Some bankers mentioned their uncertainty about how much of their market share is being captured by non-bank lenders, especially for C&I loans. Credit quality was stable at a strong level.
Liquidity was plentiful, but some banking contacts reported pressure to increase deposit rates. Some bankers noted increased competition for loans.
Industry contacts noted improvement in general business activity over the past six weeks, and also expressed higher levels of optimism for the six-months-ahead horizon.
Contacts reported that regulatory compliance continued to pushup overall costs, particularly for community banks.
Full Report (32 pages)
https://www.federalreserve.gov/monetarypolicy/files/BeigeBook_20171129.pdf



[headlines]
--------------------------------------------------------------
Countries with the Heaviest Tax Burdens
(With Chart) by Niall McCarthy, Statista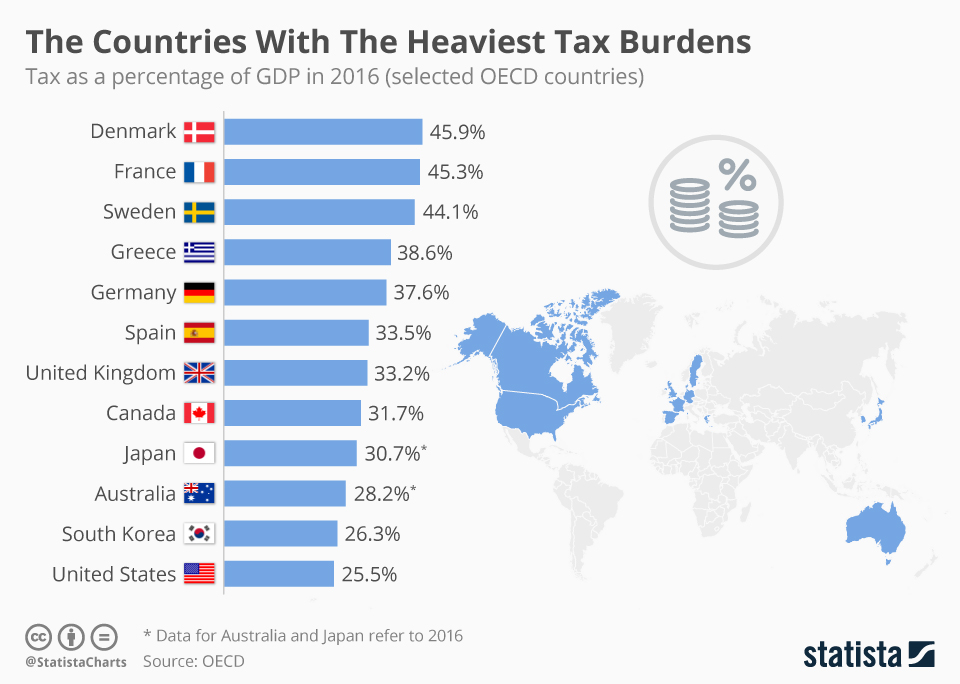 Tax revenues as a share of GDP averaged 34.3 percent across OECD countries last year, the highest figure since records began in 1965. The ratio indicates the share of a country's output that is collected by the government through tax and it's regarded a key measure of the degree to which a government controls a country's resources. In 2016, Greece had the biggest increase in its tax-to-GDP ratio (2.2 percent) while Denmark had the highest in the OECD at 45.9 percent.
Danes really know about high tax levels. This is especially true when it comes to buying an automobile which involves paying a whopping 150 percent registration tax. Even though there have been proposals to reduce that to 100 percent, Denmark is still one of the most expensive countries in which to buy a vehicle. Take the cost of a basic Volkswagen Golf which has a $34,000 price tag in Denmark, according to Bloomberg. The same car would cost $21,500 in Germany where it's made while the price in Poland would only amount to $18,900.
While the tax-to-GDP ratio comes to 45.3 percent of GDP in France, it's actually far lower in the United States. Taxes in the U.S. are relatively low in relation to other developed nations with most revenue coming from personal taxes on income and social security income tax. The U.S. does of course maintain high levels of corporation tax but some companies manage to get around it by shifting their operations overseas or reducing investment. Last year, taxes at all levels of U.S. government came to 25.3 percent of GDP.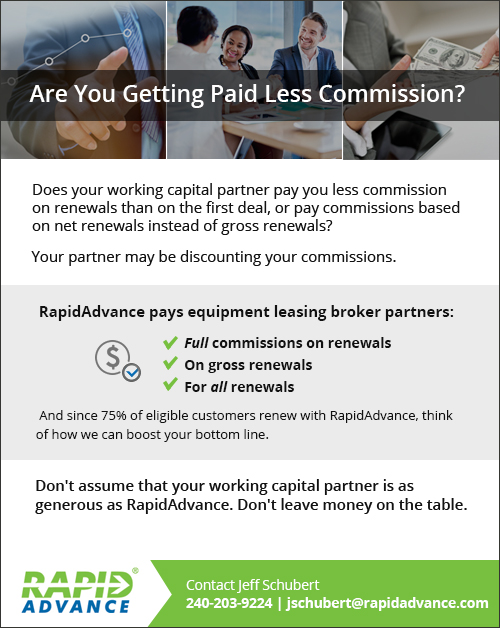 [headlines]
--------------------------------------------------------------
New Hires/Promotions in the Leasing Business
and Related Industries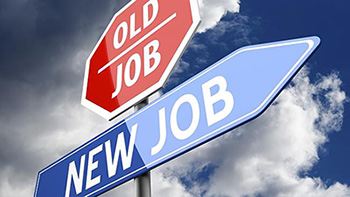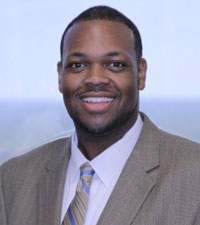 Howard Brown was hired as Senior Vice President and Chief Technology Officer, Crestmark Bank, Troy, Michigan. He previously was VP/CIO WyHy Federal Credit Union (February, 2016 - November, 2017); Vice President of I.T., Central Macomb Community Credit Union (September, 2011 - December, 2015); Director, IT & Project Management, CIG Corp. (May, 2012 - September, 2013); Senior IT Manager, General Motors (June, 2011 - May, 2012); IT Manager, BlueWater Technologies (September, 2010 - June, 2011); Assistant Director of Information Technology & Project Management, Kelly Services (2010); IT Manager, Security Inspection, Inc (2009 -2010); IT Supervisor, Compass Bank (2008 - 2009); Help Desk Engineer, Mitchell - Wayne Technologies (2008 - 2009). Education: Walsh College of Accountancy and Business Administration, Master of Business Administration (MBA), Information Technology (2011 - 2013). University of Alabama at Birmingham, B.S., Information Systems (2004 -2008).
https://www.linkedin.com/in/howard-brown-44115a15/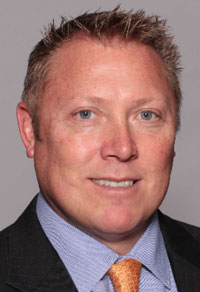 Michael Geske was promoted to Chief of Sales, Partners Capital, Santa Ana, California. Previously, he was Director of Sales, Partner Capital Group, June, 2014 - October, 2017); Principal/President, Funding Well Capital (November, 2006 - May, 2014); National Accounts Manager, HPSC (1992 - 2005); National Accounts Manager, Trans Leasing (April, 1988 - May, 1994). Volunteer, Adventure Guides and Princesses Leader, YMCA of Orange County (January, 2005). Coach, LNYSA Soccer, San Clemente Gators Rugby team. Multiple Little League and Flag Football Teams (January, 2008 - 2014 as Head Coach). Education: ITS, United States Marine Corp. (1984 -1988). Edgewood High School (1980 - 1984).
https://www.linkedin.com/in/michael-geske-a7725611/

Janice Ibey was hired as Regional First Vice President and Business Development Officer for the West Division, Crestmark Bank, Troy, Michigan. She is based in the Los Angeles Area. Previously she was Sales Executive for the Middle Market Lending, National Funding, San Diego (March, 2016 - May, 2016); Middle Market Lending Director, LendSpark (June, 2016 - September, 2017); President & CEO, Cinergy Commercial Capital, Inc. (November, 2009 - March, 2016); Co-Founder & Sr. Managing Partner, Transcendence Advisors, LLC (September, 2014 – September, 2015); Co-Founder & EVP/COO, Fortes Financial (July, 2007 – December, 2008); Managing Director, Capital Markets, Finance America LLC (January, 2000 – September, 2005); SVP, Capital Markets, AMRESCO (June, 1996 – December, 1999). Volunteer: Board Chairman (a 501(c)3 non-profit organization). Planned Giving Advisory Council, Olive Crest (February, 2013). Education: San Diego State University, BS, Housing and Real Estate Emphasis (1975- 1979).
https://www.linkedin.com/in/janibeyfinance/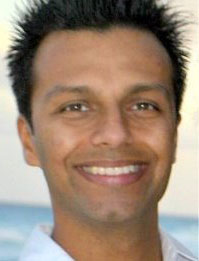 Yash Mody was hired as Business Advisor, FintruX, Toronto, Canada. Previously, he was Co-Founder and President, Orchid Leasing Corporation (June, 2012 - June, 2017); Project and Account Manager, Objectifi, Inc. (2011 - 2012); Product Manager, ON Semiconductor (2009 - 2010); Intersil (2007 - 2008); Senior Design Engineer, Pixelworks (2000 - 2007). Education: University of Waterloo, Honors Bachelor of Engineering, Computer Engineering (1995 - 2000); Stanford University, Strategic Marketing of High Tech Products an Innovation Course (2008). Canadian Finance and Leasing Association. On Demand Courses (2012 -2015).
https://www.linkedin.com/in/yashmody/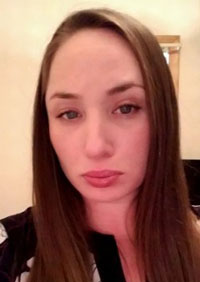 Cassie Monroe was hired as Business Relationship Manager, 24 Capital, Brooklyn, New York. Previously, she was Senior Relationship Manager, Fundrock Capital (2017 - September, 2017); Executive Funding Specialist, Small Business Capital Solutions (May, 2016 - June, 2017); Account Manager, 3JM (June, 2015 - April, 2016). Education: Northampton Community College. Associate of Arts (AA), Business Administration and Management, General. Luzerne County Community College. Business Management. Northampton Community College. Hotel, Motel, and Restaurant Management.
https://www.linkedin.com/in/cassie-monroe-b61384126/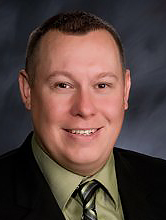 Dan OMalley was hired as Solutions Director, Modis Managed Solutions, Omaha, Nebraska. Previously, he was Co-Founder, OMalley Consulting, LLC (August, 2016 - Present); Engagement Manager, Modis (September, 2016 - November, 2017). He started at Lease Team, 2000, as Programmer; promoted September, 2008, Vice President, Software Development; President/Chief Operating Officer (August, 2014 - September, 2016). Prior, he was Programmer, Cinmar (1999 - 2000). Volunteer: Board Member, Elkhorn Public Schools Foundation (January, 2016 - Present). Board Member, Junior Achievement of the Midlands, (February, 2017 - Present). Board Member, Fremont Flyers Youth Hockey Association (March, 2017 - Present). Education: Miami University, BS, Management Information Systems (1996 - 1999).
https://www.linkedin.com/in/danomaha/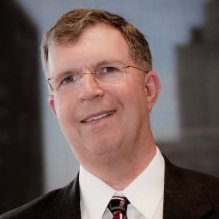 Michael Przekop was hired as SVP Credit and Loan Administration at Sertant Capital, LLC, Irvine, California. He is located in the San Francisco Bay Area. Previously he was with Bank of the West Leasing in many capacities rising to Senior Vice President (October, 2001 - October, 2017). He is a CPA. Volunteer Experience: Parent Volunteer, Boy Scouts of America. Knights of Columbus. Education: The Wharton School. BS Economics, Accounting, Economics.
https://www.linkedin.com/in/michael-przekop-bb9956b/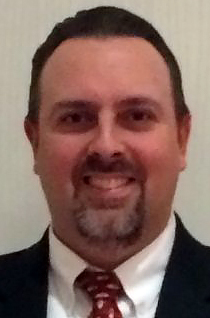 James Rusch was hired as Credit Manager, Equipment Leasing Group of America, LLC., Northfield, Illinois. Previously, he was Financial Representative, Country Financial (May, 2017 - October, 2017); Independent Consultant (May, 2016 - May, 2017); Operations Manager, Commercial Credit Group Inc. (March, 2013 - May, 2016); Rick Manager, GE Capital (June, 2010 - March, 2013). He joined Navistar Financial Corp., February, 2002; promoted to Credit Supervisor, February, 2003; promoted to Regional Credit Manager (March, 2004 - August, 2010); Risk Manager, Old Kent Leasing (August, 1997 - August, 2001); Credit Manager, National Machine Tool Financial Corp. (January, 1995 - August, 1997); Credit Analyst, ORIX Financial Services (1993 -1995). Education: Lake Forest Graduate School of Management, MBA, General Management (2007 - 2011). Activities and Societies: Class Representative. Bradley University, BS, Finance (1986 - 1990). Activities and Societies: Phi Gamma Delta, WRBU Radio.
https://www.linkedin.com/in/jamesrusch22/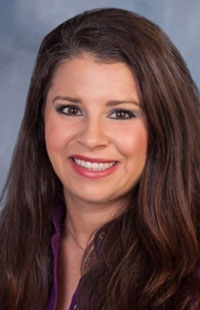 Kalah Sprabeary was hired as Vice President of Business Development for Madison Capital, Owings Mills, Maryland. She is based out of Lubbock Texas. Previously, she was Account Manager, West Texas and New Mexico, Capital Asset Resources (December, 2016 - October, 2017); Realtor, Listing Specialist, The AMP Team/Keller Williams Realty (May, 2015 - October, 2017); Managing Partner, State Line Equipment Leasing (September, 2013 - December, 2016); Licensed Texas Realtor, The WestMark Companies (2010 - April, 2015); Managing Partner, Aledo Energy Services (December, 2013 - March, 2015); Managing Partner, Aledo Energy Services (December, 2013 - March, 2015); CEO & Program Director, Green Futures Corp. (January, 2013 - December, 2013). Volunteer Experience, Committee Members, Next Gen-LAR (February, 2013). Committee Co-Chair, United Way of Lubbock (December, 2013 - Present). Committee Chair, United Way of Lubbock (December, 2011 - December, 2012). Education: Texas Tech University. Bachelor of Arts (B.A.), English Language and Literature, General (2002 -2008).
https://www.linkedin.com/in/kalah-sprabeary-53068057/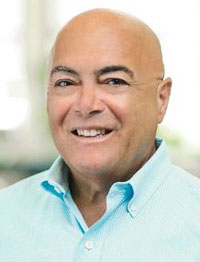 Frank Stellato was promoted to Vice President of Sales, American Lazer, Beverly, Massachusetts. He previously was Business Development Manager (August, 2017 - October, 2017); Sales Executive, GSG Financial (July, 2016 - August, 2017); Salesman, Northern Business Machines (January, 1999 - July, 2016); Senior Sales Executive, NBM (January, 1998 - July, 2016). Education:
Emerson College, BFA, Film/Cinema/Video Studies, Film and Media (1975 - 1978), Beverly High School (1970 - 1973).
https://www.linkedin.com/in/frank-stellato-51a0943/


[headlines]
--------------------------------------------------------------
Leasing Industry Help Wanted


Asset Manager
Los Angeles, California
Class 8 through Class 6 Trucks

Manage repossession, valuation, refurbishing,
remarketing trucks and equipment
Exp. owner-operator trucking business a must
To learn more, please click here
[headlines]
--------------------------------------------------------------
"Evergreen Clause"—the Danger of Automatic Renewal
Some of the List Have Closed, but Leases Still in Effect
The inclusion of automatic renewal (or "evergreen") clauses in true leases has been a fairly common practice from time immemorial. It is included in most company leasing contracts, whether "fair market value," 10% options, or $1.00 (Yes, companies will continue payments if not notified and there have been several cases where the residual is $1.00)
There is no question that these clauses provide important protections to the lessor to obtain their residual. If the lessee has no intent to renew, the lessor has in interest in knowing it before the end of the term so that he can start planning for remarketing or some other disposition of the equipment.
However, the question of whether a lessee should be reminded by the lessor of the notice deadline in plenty of time for the lessee to react is an entirely different question. These states have statutes requiring commercial equipment lessors to provide a written notice – a fair warning – before the notice deadline date arrives:

This is an unofficial list:
Louisiana
New York
Rhode Island
Texas
Wisconsin
Most of the abuses occur in the small-ticket world. Larger lessees often overlook the notification clause in the contract or do not have "tickler" systems to remind them. Consider the corner dry-cleaner. He signs up for a five year lease in 2014. Does he mark it 90 days before the expiration in his computer calendar for 2019, or more important, did he overlook this as the residual is 10% or a $1.00. And the more apt question is: What possible interest does a lessor have in not voluntarily reminding its customer of the notice deadline – unless it's to create a chance that the lessee will slip up and get trapped in a renewal it does not want?
---
Companies who utilize Evergreen Clauses
for Extra Lease Payments
These companies use language in their lease documents regarding purchase options to confuse, perhaps to deceive, resulting in an automatic continuation for an additional twelve months of payments. Often they win transactions with lower monthly payments as the lessee does not carefully read and prepare for the end-of-lease notification requirement (many are on ACH payments).
Several have continuation of payments and the requirement of replacing the equipment for a new lease. Leasing News has had complaints involving companies who invoke the twelve months on a $1.00 purchase option, as well as on an Equipment Finance Agreements.
Several have appeared in Leasing News "Complaints" Bulletin Board:
http://www.leasingnews.org/bulletin_board.htm
Additionally, Tom McCurnin has written often about Evergreen Clause court cases involving these companies.
http://www.leasingnews.org/Conscious-Top%20Stories/leasing_cases.html
Two of the companies on this list do a lot of copier leasing, where it is reported manufacturers are now getting a piece of auto-renewals and insisting that they be in the lease as a condition of the business. Leasing News has heard from a very reliable source that some copier manufacturers also give dealers 4-5 months' notice of a discontinued model and agree to sell it to the dealer at 40% of list price, on the condition that the captive finance division not receive the business. Also buried in the contract on one, is a one month rental return fee including an inspection fee at the location specified by lessor and at lessee's return expense (often not the local dealer who supplied the copier).
Advice for Broker or Lessor
Dealing with a Company that Uses Evergreen Clauses
http://leasingnews.org/archives/Nov2013/11_18.htm#advice

ACC Capital, Midvale, Utah
Balboa Capital, Irvine, California
De Lage Landen, Wayne, Pennsylvania
IFC Credit, Morton Grove, Illinois
Jules and Associates, Los Angeles, California
LEAF Financial Group, Philadelphia, Pennsylvania
Marlin Business Leasing, Mount Laurel, New Jersey
Marquette Equipment Finance, Midvale, Utah
Mazuma Capital Corporation, Draper, Utah
Onset Financial, South Jordan, Utah
Pacific Western Equipment Finance, Cottonwood Heights, Utah
Republic Bank, Bountiful, Utah
Tetra Financial Group, Salt Lake City, Utah
[headlines]
--------------------------------------------------------------
Uber's very bad year has gotten worse —
its loss widened in its most recent quarter
By Caroline Cakebead, Business Insider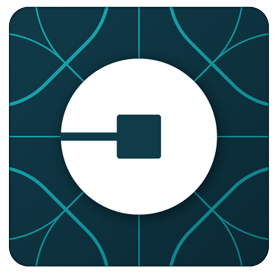 Uber has had a rough year. It faces numerous legal challenges, including a bitter and damaging lawsuit with Waymo, a Google spinoff; its board has been racked by infighting; and an internal investigation revealed a toxic workplace and led to the departure of numerous executives and employees.
Amid all the bad news, the company has had one positive thing it could point to — its financial results. Although it was still posting big losses, those losses were shrinking, even as its revenue continued to soar.
Well, Uber no longer even has that to rely on. Although its revenue and bookings — the amount of money consumers pay for rides on its service — continue to grow on a year-over-year basis, its loss grew much wider in its most recent quarter, as we can see in this chart from Statista, which is based on data from Bloomberg. The company's worsening bottom line is bad news, especially with the company reportedly aiming to hold an initial public offering in less than two years.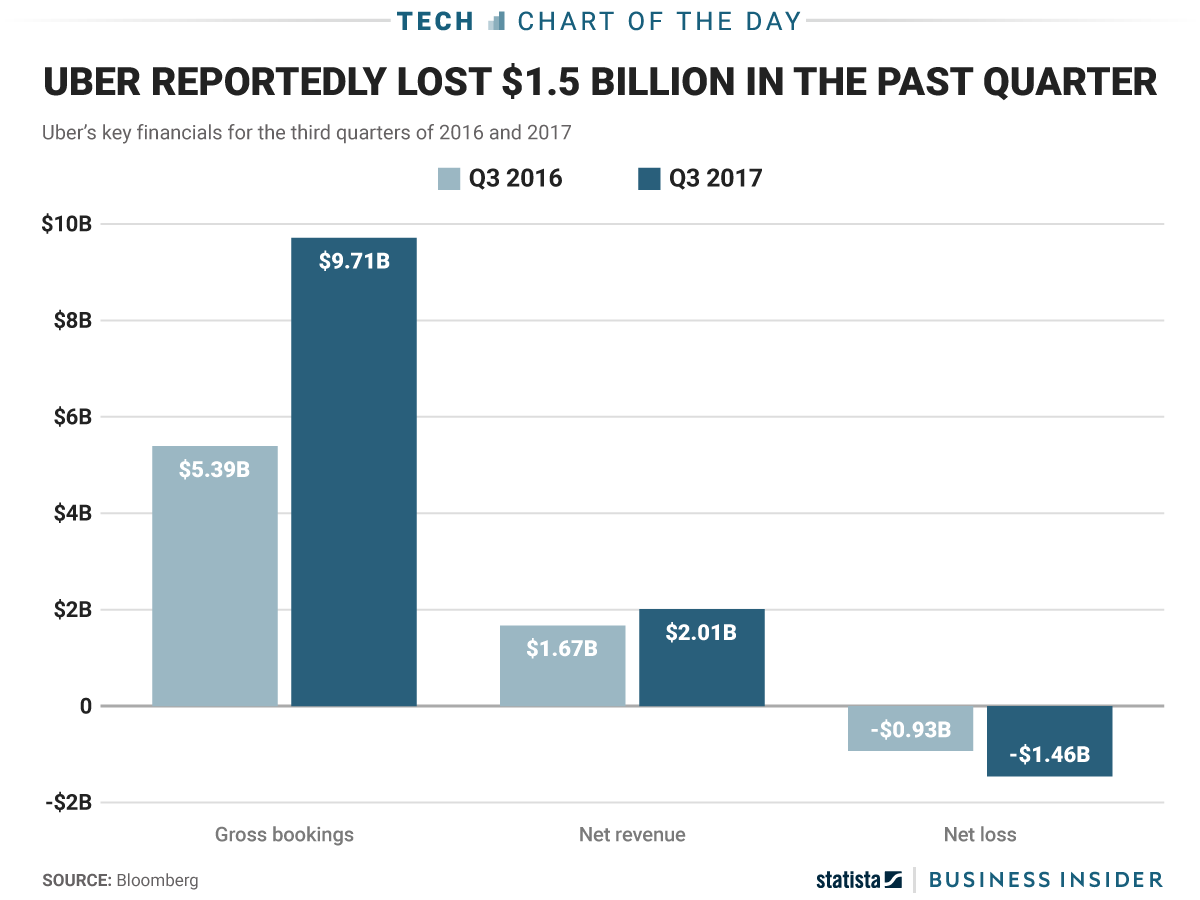 [headlines]
--------------------------------------------------------------
##### Press Release ############################
Equipment Leasing & Finance Foundation Elects Officers,
Welcomes New Trustees, Presents Research Award
Washington, DC, – The Equipment Leasing & Finance Foundation (Foundation) announced the officers of its Board of Trustees who will serve in 2018. Board Officers serving are Jeffry Elliott, Senior Managing Director, Huntington Equipment Finance, as Chairman; Scott Thacker, Chief Executive Officer, Ivory Consulting Corporation as Vice Chairman; Vincent Belcastro, Managing Director/Group Head, Corporate Equipment Finance, Santander Bank Equipment Finance, as Treasurer; Ralph Petta, President, Equipment Leasing and Finance Association (ELFA) as President; and Paul Stilp, VP, Finance and Administration, ELFA, as Secretary. The officer elections were held during the Board of Trustees' Annual Meeting.
William Verhelle, Member, Harvard Partners LLC, is Immediate Past Chairman and Martha Ahlers, President, United Leasing & Finance, will serve as liaison to the Foundation from ELFA's Board of Directors.
The new members appointed to the Foundation Board of Trustees include; Donald Link, Vice President and General Manager, Medium & Small Ticket Finance Division, Hitachi Capital America Corp.; Thomas Petersen, Executive Vice President, Wells Fargo Equipment Finance; Nancy Pistorio, President, Madison Capital LLC; and Thomas Ware, Senior Vice President, Analytics and Product Development, PayNet, Inc.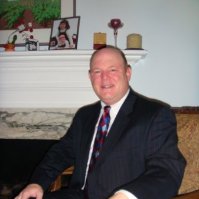 Jeffrey Elliott
Chairman, ELFF
"The 2018 Board brings a wealth of professional expertise and leadership experience to their role as Trustees," said Jeffry Elliott. "We are grateful for their commitment to serving the Foundation and the equipment finance industry."
Other 2018 Trustees are:
Jeffrey Berg, Executive Vice President- North America, DLL
Katie Emmel, Chief Operating Officer, International Decision
Eric Hanson, Senior Managing Director, Macquarie Capital Advisors
Randy Haug, Executive Vice President and Vice Chairman, LeaseTeam, Inc.
James Johnson, PhD, Professor of Finance, Northern Illinois University
Bonnie Michael, Vice President, Legal and General Counsel, Volvo Financial Services
Gordon Scott, Vice President, CDK Financing Solutions
Kelli Nienaber, Executive Director, Equipment Leasing & Finance Foundation
Steven R. LeBarron Award
Outgoing Foundation Research Committee Jeffry Elliott honored Scott Thacker, Chief Executive Officer, Ivory Consulting Corporation, with the Steven R. LeBarron Award for Principled Research during the Foundation's Annual Research Planning Meeting, which was held along with the Annual Board Meeting. Thacker has been a dedicated leader of numerous research project steering committees, including Big Data, Predictive Analytics, Applied Economics, and the recently-released video on emerging technology. The Steven R. LeBarron Award is presented annually to the Research Committee member who demonstrates the insight, fortitude, and dedication exemplified by LeBarron.
About the Foundaton:
The Equipment Leasing & Finance Foundation is a 501c3 non-profit organization dedicated to inspiring thoughtful innovation and contributing to the betterment of the equipment leasing and finance industry. The Foundation is funded through charitable individual and corporate donations. Learn more at www.leasefoundation.org.
### Press Release ############################
[headlines]
--------------------------------------------------------------
Fernando's View
By Fernando F. Croce
Lavish mystery ("Murder on the Orient Express") and hard-boiled drama ("Three Billboards Outside Ebbing, Missouri") make for a meaty double-bill at the box-office, while new DVD releases offer splashy animation ("Cars 3"), volatile comedy ("Ingrid Goes West"), and a sparkling classic ("The Philadelphia Story").
In theaters: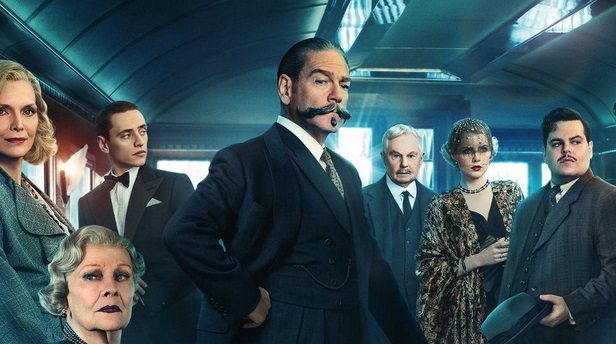 Murder on the Orient Express (Twentieth Century Fox): Agatha Christie's durable mystery blockbuster gets a lavish retelling in this splashy, all-star interpretation, directed by Kenneth Branagh ("Cinderella"). Branagh also stars as legendary Belgian detective Hercule Poirot, who seeks some relaxation in a trip to Istanbul aboard the luxurious Orient Express. Vacation plans are swiftly scotched, however, as a businessman named Samuel Ratchett (Johnny Depp) turns up dead the next morning. Facing down a dozen suspicious passengers who had a plausible reason to want Ratchett gone, Poirot finds his obsessive powers of deduction put to a test. Taking a page from the recent "Sherlock Holmes" films by pumping the cozy settings with modern CGI, Branagh's film blends traditional and modern pleasures. The stellar ensemble includes Michelle Pfeiffer, Willem Dafoe, and Penelope Cruz.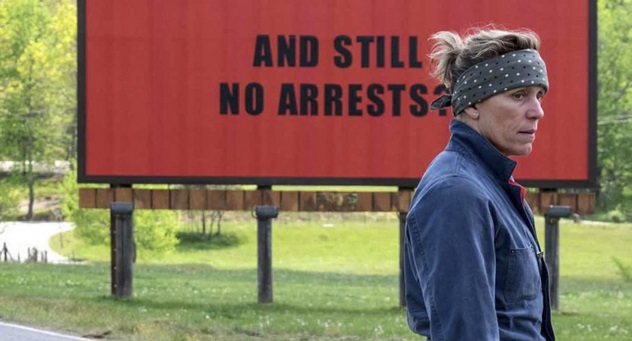 Three Billboards Outside Ebbing, Missouri (Fox Searchlight Pictures): Frances McDormand receives her meatiest role in years in this tough-as-nails drama from writer-director Martin McDonagh ("Seven Psychopaths"). She plays Mildred Hayes, a woman obsessed with uncovering the truth about the murder of her daughter. With several months having passed and the police in her small town not getting any results, Mildred decides to take things into her own hands and purchases a trio of roadside billboards, hoping to shame the authorities into action with her confrontational messages. Along the way she locks horns with ailing police chief Willoughby (Woody Harrelson) and racist deputy Dixon (Sam Rockwell). Bringing his blend of stylized dialogue, dark humor and weighty morality to the heartland, McDonagh gives the superb McDormand plenty of dramatic meat to chew on.


Netflix Tip: Though she never achieved the recognition she deserved, character actress Ann Wedgeworth (1934-2017) never failed to delight audiences with her twangy charm. So check out Netflix for some of her best roles, which include "Scarecrow" (1973), "Citizens Band" (1977), "Steel Magnolias" (1989), and "Miss Firecracker" (1989).
On DVD: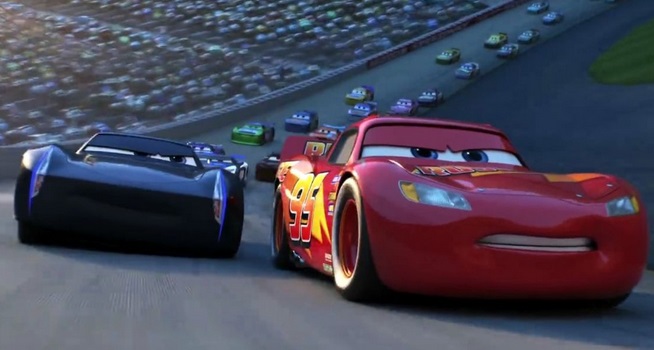 Cars 3 (Walt Disney Pictures): After a disappointing sequel, Pixar's "Cars" franchise returns to its sentimental vehicular characters with a fresh and lively third installment. Once the hot-dog champ of the racing circuit, Lightning McQueen (voiced by Owen Wilson) finds himself on the sidelines of the sport, left in the dust by the new generation. Enter Cruz Ramirez (Cristela Alonzo), an eager young technician with racing dreams of her own. Helping out this newcomer, McQueen comes to discover a whole new dimension to the sport. But can they get ready for the ultimate race against cutting-edge rival Jackson Storm (Armie Hammer)? Directed by seasoned Pixar animator Brian Fee ("WALL-E") and with a cast that features Bonnie Hunt and Cheech Marin, the movie scores with its whiz-bang combination of cleverness and warmth.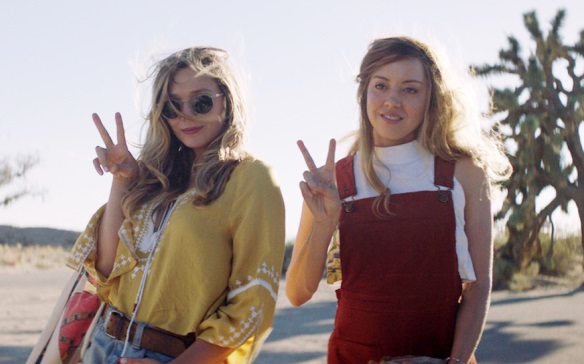 Ingrid Goes West (Universal): A couple of talented and underrated actresses get a sharp showcase in this biting comedy-drama. Aubrey Plaza stars as Ingrid, a troubled young woman whose destructive behavior has left her with no friends. Things begin to change however when Ingrid becomes fixated on a socialite she spotted on Instagram, Taylor (Elizabeth Olsen), causing her to travel to Los Angeles to meet her. Though having wildly different personalities, the two women become friends. But can their unlikely bond survive the revelation of secrets? Turning a satirical eye to current obsessions with social media, writer-director Matt Spicer's film benefits enormously from the volatile chemistry between Plaza and Olsen. Veering from laughter to mortification and back, the performances keep audiences on their toes.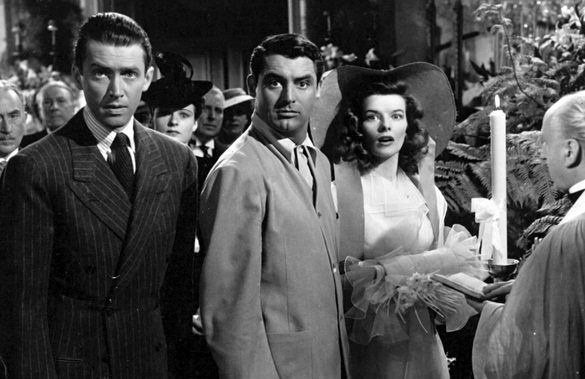 The Philadelphia Story (Criterion): Katharine Hepburn had one of her most iconic triumphs in this classic 1940 romantic comedy, a sparkling adaptation of Philip Barry's sophisticated play. She stars as Tracy Lord, a headstrong Philadelphia socialite who, as the story opens, is splitting from her husband, Haven (Cary Grant). Her plans to move on and marry another man (John Howard) are complicated by the arrival of Macaulay (James Stewart, who won a Best Actor Oscar for his performance), a gossip reporter assigned to cover the event. With Haven also determined to win her best, the heroine finds her affection divided between three men. A master of effortless cinematic elegance, director George Cukor orchestrates things with a deft hand, though the show is mainly Hepburn's—the movie beautifully distills her screen persona.
[headlines]
--------------------------------------------------------------
Dachshund (short coat)
Campbell, California Adopt-a-Dog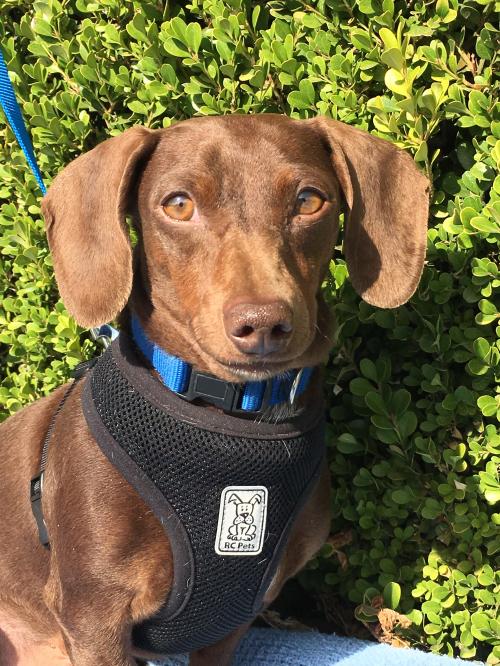 Dallas
Male
12 lbs.
Color: Red
House Trained
Good with Dogs
Up-to-date with vaccinations
"Dallas is a two year old male Daschund (Doxie) who weighs about 12 lbs. He came from a shelter where they said he was turned him with an injured leg because it was caught in a trap. His leg doing fine now and not showing any signs of injury.
"We are looking for a home where Dallas has another dog to help build his confidence and overcome his shyness. He is crate trained and likes being in the house. He is fine with other dogs If you have any questions please contact Leeann at 4theluvofdogs1@sbcglobal.net . He will also be posted on our website soon - visit www.carepets.org to complete an application online for Leeann to review."
Please contact Leeann (4theluvofdogs1@sbcglobal.net) for more information about this pet.
We are open on the 2nd & 4th Saturdays from 10:00am-1:00pm.
Our adoption center is located at 1080 Saratoga Ave., Suite #3 (facing DeMille Dr.)
More info is on our website at www.carepets.org
Companion Animal Rescue Effort
P.O. Box 111474
Campbell, CA 95011
(408) 227-2273
care@carepets.org
http://www.carepets.org
Adopt a Pet
http://www.adoptapet.com/
[headlines]
--------------------------------------------------------------
Leasing News Classified Ads
Accounting / Aircraft / Appraisals
Appraisals: Boston, MA
Nationwide appraisals, remarketing, audits, inspections and more! Over 15-years industry experience and dedicated to deliver personal, prompt, professional services.
Call Chris @ 508-785-1277.
Email:
chris@dovermanagementgroup.com



Appraisals: National Equipment Appraisal prepares Certified Machinery and Equipment Appraisals. IRS qualified, USPAP Compliant. Nationwide - fast turnaround.
Visit
nationalequipmentappraisal.com or
call 714-282-1525.
Accounting: Dallas, TX
Provide cost effective Sales and Use Tax and Property Tax consulting and administration Services to the leasing industry. Many leasing industry referrals available.
E-mail: mattm@osgsolutions.com

Accounting: National Property Tax Compliance Services to the leasing industry. Over 80 years experience and 70 Lessors as clients. References and free quotes available
440.871.0555
E-mail gary@avptc.com

Aircraft Delivery: Seattle, WA
Global Aircraft Delivery ferries all types of aircraft all over the world. We are a unique ferry company moving your aircraft with our expert turnkey operation. www.globalaircraftdelivery.com
E-mail:info@globalaircraftdelivery.com
Asset Management: Canada
Cease Bailiff Services Incorporated:
Asset Investigation/Tracing; Asset Recoveries; Asset Protection/Security
Asset Liquidations/Sales; Ottawa, Canada; www.ceasebailiff.ca dave@ceasebailiff.ca; Phone 613 898 7376 ; Fax 613 225 2452

Asset/Recovery & Collections:
Charlotte, NC
IRTC Continencies: Commercial Collections-Skip Trace- Repossessions-judgment enforcement-Investigations- Asset Re-marketing& No Cost Warehousing East Coast USA. Call 336-877-3077 ask for Robert or
E-mail to Robert@mbsfinancial.com

Nationwide Seasoned anfair priced workforce is at your service for all lease collections, repossessions, and asset liquidations, appraisals. Call Nassau Asset Management 800-462-7728 dcastagna@nasset.com

Asset/Recovery: NorthWest
Sequent provides collateral recovery, remarketing, and storage services to lenders with assets located in the greater Pacific Northwest. Professional services at reasonable pricing. Contact rossr@sequentam.com
Asset Marketing/Recovery: Remarking solutions for big rigs assets and trucking related companies including collections, recovery, repair and re-sales. North South Leasing cell # 586-909-8797 bob@nsleasing.com
Appraisals/Asset Recovery
Melville, New York
Auctions, Appraisals, National Repossessions. ALL asset classes. 20+ year team works for you. Spend less, Net More… Fast!
Ed Castagna 516-229-1968 ecastagna@inplaceauction.com

Appraisals/Inspections – Construction & Mining Heavy Equipment, Transport, Agriculture and Manufacturing. We provide Certified Appraisal Reports, (USPAP Compliant), Inventory Inspections, Collateral Valuation, VIN and Serial Number Verification with Detailed Photos, Lessee and Vendor Site Inspections including Customized Inspections. In a Hurry? Try our Kwik-Kwote
Emailwww.MobileEquipAppraisals.com
[headlines]
--------------------------------------------------------------
News Briefs----


Leasing Standard to Get Minor Revisions
Before Effective Date
https://www.cpajournal.com/2017/11/30/leasing-standard-get-minor-revisions-effective-date/
Canadian Finance & Leasing Association New Pres.& CEO
Aims for Diversity--on Many Levels
http://www.autoremarketing.com/arcanada/cfla-chief-rothe-aims-diversity-many-levels
Phablets Becoming the Preferred Smartphone Form Factor
taking pictures, capturing videos and running their favorite apps
https://www.datamation.com/mobile-wireless/phablets-becoming-the-preferred-smartphone-form-factor.html
Asset Manager
Los Angeles, California
Class 8 through Class 6 Trucks

Manage repossession, valuation, refurbishing,
remarketing trucks and equipment
Exp. owner-operator trucking business a must
To learn more, please click here
[headlines]
--------------------------------------------------------------

You May Have Missed---
What Your LinkedIn Profile Says About You
https://www.forbes.com/sites/williamarruda/2017/11/26/what-your-linkedin-profile-says-about-you/#6b69a7ba5101
[headlines]
--------------------------------------------------------------
The Autumn Wind
"The Autumn wind is a pirate
Blustering in from sea
With a rollicking song he sweeps along
Swaggering boisterously
His face is weather beaten
He wears a hooded sash
With his silver hat about his head
And a bristly black moustache
He growls as he storms the country
A villain big and bold
And the trees all shake and quiver and quake
As he robs them of their gold
The Autumn wind is a Raider
Pillaging just for fun
He'll knock you 'round and upside down
And laugh when he's conquered and won"
[headlines]
--------------------------------------------------------------
SDSU: Mission Valley stadium will cost $250M
— $100M more than expected
http://www.sandiegouniontribune.com/business/growth-development/sd-fi-sdsu-stadium-details-drawings-20171130-story.html
49ers confident Jimmy Garoppolo will be up to speed
for Sunday's game
http://www.pressdemocrat.com/sports/7703523-181/49ers-confident-jimmy-garoppolo-will?artslide=0
[headlines]
--------------------------------------------------------------


California Nuts Briefs---
California utility loses fight over wildfire claims.
Ruling might hurt PG&E in wine country fires
http://www.sacbee.com/article187429948.html
Home prices keep pushing higher in Sacramento County
Surrounding Counties Home Prices Chart
http://www.sacbee.com/news/business/real-estate-news/article187361573.html#emlnl=Breaking_Newsletter
San Rafael-based Autodesk to cut 1,150 jobs
http://www.marinij.com/business/20171128/san-rafael-based-autodesk-to-cut-1150-jobs
Facebook leases Fremont buildings for big expansion
http://www.mercurynews.com/2017/11/30/facebook-leases-fremont-buildings-for-big-expansion/
[headlines]
--------------------------------------------------------------



"Gimme that Wine"

http://www.youtube.com/watch?v=EJnQoi8DSE8
Introducing 2017's Top Wine Industry Leaders:
M&A Movers and Shakers
https://www.winebusiness.com/news/?go=getArticle&dataid=192590
From the Vine: A winery that's a dream come true
http://www.recordnet.com/entertainmentlife/20171128/from-vine-winery-thats-dream-come-true
100 Best Wines of Sonoma 2017
http://www.sonomamag.com/best-sonoma-wines-2017/

Wine Prices by vintage
http://www.winezap.com
http://www.wine-searcher.com/
US/International Wine Events
http://www.localwineevents.com/
Leasing News Wine & Spirits Page
http://two.leasingnews.org/Recommendations/wnensprts.htm

[headlines]
----------------------------------------------------------------
This Day in History
1641 - Massachusetts became the first colony to give statutory recognition to slavery. It was followed by Connecticut in 1650 and Virginia in 1661.
1750 – The first school in America to offer manual training courses opens in Maryland
1814 - The shallow-draft steamboat Enterprise, completed in Pittsburgh under the direction of keelboat captain Henry Miller Shreve, left for New Orleans to deliver guns and ammunition to Gen. Jackson during the final days of the War of 1812.
1824 - In the 1824 presidential election, no candidate received an electoral majority. John Quincy Adams of Massachusetts received 84 votes: Andrew Jackson of Tennessee, 99: Secretary of State William H. Crawford, who had suffered a stroke and was effectively out of the running, 41: Henry Clay, 37: John C. Calhoun of South Carolina was elected vice president. On this day, the House of Representatives, in compliance with the Twelfth Amendment to the Constitution, convened for deliberations on the selection of the president. On February 9, 1825, John Quincy Adams was chosen as president.
1831 - The coldest December of record in the northeastern U.S. commenced. Temperatures in New York City averaged 22 degrees, with just four days above freezing, and at Burlington, VT, the temperature never did get above freezing. The Erie Canal was closed the first day of December and remained closed the entire month.
1835 – Hans Christian Anderson published his first book of fairy tales.
1842 - Midshipman Philip Spencer, son of the Secretary of War, was hanged from the yardarm of the U.S.S. Somers, a brig of war, while at sea in West Indian waters. Boatswain Samuel Cromwell and Seaman Elisha Small were hanged at the same time. They were convicted, at a court-martial held aboard ship, of inspiring to organize a mutiny, murder the officers, and turn the ship into a pirate cruiser. The commander of the Somers was Alexander Slidell Mackenzie, who was exonerated by a court of inquiry. It was quite a "scandal" upon their return. There were questions as to whether a mutiny even actually occurred or if this was just paranoia on the part of the captain, who over the course of the 6-month training cruise is purported to have ordered 2,265 lashings. This incident inspired Herman Melville to write "Billy Budd," and is commonly held to be the major factor that precipitated the establishment of the Naval Academy. The Somers was in the Gulf of Mexico off Vera Cruz at the opening of the Mexican War in the spring of 1846, and, but for runs to Pensacola for logistics, she remained in that area on blockade duty until winter. On the evening of 26 November, the brig, commanded by Raphael Semmes, later commanding officer of CSS Alabama, was blockading Vera Cruz when Mexican schooner Criolla slipped into that port. Somers launched a boat party which boarded and captured the schooner. However, a calm prevented the Americans from getting their prize out to sea so they set fire to the vessel and returned through gunfire from the shore to Somers, bringing back seven prisoners. Unfortunately, Criolla proved to be an American spy ship operating for Commodore Conner. On December 8, 1846, while chasing a blockade-runner, Somers capsized in a squall and sank with the loss of 32 of her 76 crew. In 1986, her remains were found in 110 feet of water about a mile off Isla Verde.
http://www.history.navy.mil/photos/sh-usn/usnsh-s/somers2.htm
http://www.history.navy.mil/danfs/s/somers.htm
1843 – The first chartered mutual life insurance company opens
1847 - Birthday of Julia Moore (d. 1920), known as the "Sweet Singer of Michigan," in a log cabin at Plainfield, MI. A writer of homely verse and ballads, Moore enjoyed remarkable popularity and gave many public readings before realizing that her public appearances were occasions for laughter and ridicule. Her poems were said to be "so bad, her subjects so morbid and her naiveté so genuine" that they were actually gems of humorous genius. At her final public appearance, she told her audience: "You people paid 50 cents to see a fool, but I got $50 to look at a house full of fools."
http://www.flint.lib.mi.us/about/programs/jmoore/bio.html
http://www.wmich.edu/english/txt/Moore/
1862 - President Abraham Lincoln sent his Second Annual Message to Congress, which was read aloud by the Secretary of the Senate. In it, Lincoln called for the abolition of slavery, saying that "in giving freedom to the slave, we assure freedom to the free."
1865 – Shaw University, historically the first black university in the South, was founded in Raleigh, NC.
1878 - Birthday of Arthur Spingarn (d. 1971), NYC. An American Jew, one of the original founders of NAACP and chairman in 1914. The prestigious NACCP Springarn medal is named after him. "The purpose of this medal is twofold — first, to call the attention of the American people to the existence of distinguished merit and achievement among American Negroes, and secondly, to serve as a reward for such achievement, and as a stimulus to the ambition of colored youth." This prestigious award is in the form of a gold medal that is valued at one hundred dollars. To make certain that this award is continued on an indefinite basis, Joel E. Spingarn bequeathed in his will twenty thousand dollars to the NAACP "to perpetuate the lifelong interest of my brother, Arthur B. Spingarn, of my wife, Amy E. Spingarn, and of myself in the achievements of the American Negro." If this organization fails to continue, the Spingarn Medal is to be managed by the president of Howard or Fisk University."
http://www.thurgoodmarshall.com/gallery/tm19.htm
http://www.aaregistry.com/african_american_history/1349/
MoorlandSpingarn_Collection_a_great_experience
http://lcweb2.loc.gov/cgi-bin/query/r?faid/faid:@field(TITLE+@band
(spingarn+arthur+b+++))
1878 – The White House received its first telephone.
1884 - Near Frisco, New Mexico, deputy sheriff Elfego Baca holds off a gang of 80 Texas cowboys who want to kill him for arresting Charles McCarthy.
1885 – Dr. Pepper is served for the first time, at a drug store in Waco.
1887 – Sherlock Holmes first appears in print.
1891 - Basketball created: James Naismith was a teacher of physical education at the International YMCA Training School at Springfield, MA. To create an indoor sport that could be played during the winter months, he nailed up peach baskets at opposite ends of the gym and gave students soccer balls to toss into them. Thus was born the game of basketball.
http://www.hoophall.com/halloffamers/Naismith.htm
http://collections.ic.gc.ca/naismith/
1894 - Yukon Order of the Pioneers were founded at Forty Mile, Yukon. It began as a vigilante police force to deter claim jumping and later inaugurated Discovery Day (Aug 17), a statutory Yukon holiday commemorating the discovery of gold on Bonanza Creek in 1896.
1896 - Frank Broaker of New York City became the first Certified Public Accountant, receiving Certificate Number One from the New York State Board of Certified Public Accountant Examiners. Broaker became the first secretary of the New York Board of CPA Examiners. He organized a school to prepare individuals to sit for the CPA examination. Broaker was criticized for publishing a book in 1897 entitled "The American Accountants Manual," which contained questions and answers from the first CPA exam. He kept the proceeds from the sale of the book. He also was charged with forming a society of accountants with himself as president. It was alleged that Broaker had led prospective members of the society to believe that the Board of Regents might be willing to waive the CPA exam for those who were members. The Board of Regents responded to these complaints by appointing James T. Anyon to replace Broaker.
http://www.nysscpa.org/cpajournal/1996/1096/newsviews/CPAcen.htm
1903 – The first western of the film genre, "The Great Train Robbery," is released. Twelve minutes long, it was shot at the Edison studios in New York City, on location in Milltown, NJ. The film was inspired by Scott Marble's 1896 stage play, and may also have been inspired by a 1900 train robbery perpetrated by Butch Cassidy.
1909 - The first payment to a Christmas savings club at a bank was made. It was started by the Carlisle Trust Company, Carlisle, PA. The idea originated with Merkel Landis, the bank's treasurer. When I was younger, all kids had such a "savings account." Today, most money is spent to make monthly payments to credit cards and kids are not encouraged to save. Do you have a Christmas savings account, or even a vacation savings account?
1911 - Birthday of Walter Alston (d. 1984), baseball player and Baseball Hall of Fame manager, at Venice, OH. Alston struck out in his only Major League at-bat, but he became one of the game's most successful managers. Working under a series of one-year contracts with the Brooklyn and Los Angeles Dodgers from 1954 through 1976, Alston won seven National League pennants and four World Series. Inducted into the Hall of Fame in 1983.
1911 – Calvin Griffith (d. 1999) was born in Montreal. The son of a minor leaguer, he was the nephew of Clark Griffith, the Hall of Fame pitcher and manager who became president of the Washington Senators in 1920. He raised Calvin from the age of 11, and moved him and Calvin's siblings to Washington. At least three brothers, Sherry, Jimmy and Billy, and a brother-in-law, Joe Haynes, would eventually become Senators' executives, while brother-in-law Joe Cronin, a Hall of Fame shortstop, would serve as playing manager of the Senators and Boston Red Sox, general manager of the Red Sox, and president of the American League. In 1955, upon the death of Clark, the Senators would pass to Calvin and his sister. Through this period, the Senators won their last World Series in 1924, with Hall of Famer Walter Johnson winning game 7 in extra innings, and their last World Series appearance was 1933. The saying was, "Washington…first in war, first in peace and last in the American League." This took a toll on attendance and, in 1961, he moved the team to Minnesota and renamed them the Twins.
1912 - Harry Arthur "Cookie" Lavagetto (d. 1990), baseball player and manager, was born at Oakland, CA. Lavagetto was the first manager of the Minnesota Twins, but he is best remembered for breaking up the Yankees' Floyd Bevens' bid for a no-hitter in Game 4 of the 1947 World Series at Ebbets Field. Lavagetto doubled with two out in the bottom of the ninth inning, spoiling Bevens' effort and driving in the tying and winning runs for the Brooklyn Dodgers. Oddly, it was the last game Lavagetto would ever play in the Majors. The enduring recording of this feat involves Dodgers' Hall of Fame broadcaster, Red Barber, "…here comes the tying run…and here comes theee winning run…friends, they're killin' Lavagetto!"
1912 – Minoru Yamasaki (d. 1986), architect of the World Trade Center, was born in Seattle. Yamasaki was one of the most prominent architects of the 20th century.
1913 - The first drive-in gas station was opened by Gulf Refining Company at the intersection of Baum Boulevard and St. Clair Street, Pittsburgh, PA. The station remained open all night and provided free crankcase service. Thirty gallons of gasoline were sold the first day. Frank McLaughlin was the first manager.
1913 - A 6-day Front Range snowstorm began, ultimately producing 45.7 inches of snow at Denver, CO, the biggest single snowstorm on record for that city.
1913 - The Ford Motor Company introduced the continuous moving assembly line which could produce a complete car every two-and-a-half minutes. This change is one of the most significant changes in automobile production methods and allowed Ford to sell cars cheaper than any other manufacturer which forced the others to also move to automated production lines.
1914 - Following the outbreak of World War I, the nation's stock markets temporarily shut down to safeguard against a debilitating bear run. But, this day, traders were back at it again, at least on the West Coast, where the San Francisco Stock & Bond Exchange became the first U.S. exchange to re-open its doors for business.
1915 - The US requests that Germany withdraw its military and naval attaches from the Embassy in Washington
1917 – Boys Town was founded by Father Edward Flanagan west of Omaha.
1919 – Lady Nancy Astor, an American by birth, is sworn in as the first female member of the British Parliament. The former Constance Markiewicz did not take her seat because of her Irish nationalist views.
1921 - The first airship filled with helium gas was the semi-rigid, cigar-shaped Navy dirigible C-7. It contained 181,000 cubic feet of gas and was powered by two motors. It was tested at Hampton Roads Base, Hampton Roads, VA, and on December 4, made a round trip from Hampton Roads to Washington, DC. Lieutenant Commander R.F. Wood was the pilot.
1924 – George and Ira Gershwin's musical "Lady Be Good" premieres in NYC
1924 – A nationwide farm census began, lasting until January 31, 1935. More than 6 million farms were to be covered by an army of 10,000-20,000 enumerators. Farmers filled out surveys to prepare them for the census.
1924 - The National Hockey League's first United States-based franchise, the Boston Bruins, played their first game in league play at home, at the still-extant Boston Arena indoor hockey facility.
1928 – Al Mundy's boss, Noah Bain was born in The Bronx. Actor Malachi Throne (d. 2011) played that role opposite Robert Wagner's starring character in the TV series, "It Takes a Thief." In addition, Throne starred in several other TV series and films.
1928 – National League president John Heydler first proposed a baseball rule change calling for a 10th man, or a designated hitter, to bat in place of the pitcher. The NL voted in favor of the proposal, but the AL rejected it. Oddly, the Designated Hitter is now used only in the American League which approved it for the 1973 season and was never adopted in the NL. The rule allowing a DH has always been controversial since some want the rule eliminated, some want the rule adopted in both leagues and some want the rule to remain in its current state. NL teams use a DH in road games during interleague and World Series, while AL teams have the pitcher bat in road games in interleague match-ups.
1929 – Bingo was invented and manufactured by Edwin S. Lowe. Bingo has grown into a five-billion-dollar-a-year charitable fund-raiser. He got the idea from "Beano" played at carnivals for several centuries. Here is the story:
http://www.starlightonlinebingo.com/history.html
1933 - Birthday of alto sax player Jimmy Lyons (d. 1986), Jersey City, NJ
http://www.artistdirect.com/music/artist/bio/0,,461272,00.html?artist=Jimmy+Lyons
1934 - First "Let's Dance" broadcast on NBC with Benny Goodman Band.
1934 - Singer Billy Paul (d. 2016) is born in Philadelphia. His biggest hit is the million-selling No. 1 song "Me and Mrs. Jones."
1935 - Woody Allen was born Allen Stewart Konisberg in Brooklyn, NY. Actor, writer, producer (Oscar for "Annie Hall," "Sleeper," "Manhattan," "Bullets over Broadway.")
http://torp.priv.no/woody/
1935 - Birthday of blues singer/actor Lou Rawls (d. 2006), at Chicago. "You'll Never Find a Love Like Mine," "A Natural Man," "You've Made Me So Very Happy," "Happy Man," "Bring It On Home."
http://us.imdb.com/name/nm0712675/
http://www.lourawls.com/
http://www.barberusa.com/adult/rawls_lou.html
1936 – The second Heisman Trophy was awarded to Larry Kelley of Yale.
1936 – Bell Labs tests coaxial cable for television. 1939 - Birthday of Lee Buck Trevino, golfer, at Dallas, TX. He is one of only four players to twice win the US Open, The Open Championship and the PGA. The only major that eluded him was the Masters. Trevino was the first player to shoot all four regulation rounds under par at the U.S. Open. At Oak Hill in 1968, Trevino played rounds of 69-68-69-69.
http://www.asiangolfmonthly.com/highlights/greatest/14.htm
http://www.golfdigest.com/features/index.ssf?/features/gd200205myshot.html
1940 - Birthday of Richard Pryor, born Richard Franklin Lennox Thomas Pryor (d. 2005), at Peoria, IL. Actor, comedian ("Blue Collar," "Stir Crazy," "The Richard Pryor Show," "Silver Streak.") Known for uncompromising examinations of racism and topical contemporary issues, which employed colorful vulgarities, profanity, and racial epithets. He reached a broad audience with his trenchant observations and storytelling style. He is widely regarded as one of the most important and influential stand-up comedians of all time. Pryor co-wrote "Blazing Saddles," directed by Mel Brooks and starring Gene Wilder.
http://www.kennedy-center.org/programs/specialevents/marktwain/pryor_bio.html
http://www.museum.tv/archives/etv/P/htmlP/pryorrichar/pryorrichar.htm
1941 - Formation of the Civil Air Patrol: The Director of Civilian Defense, former New York Mayor Fiorello H. LaGuardia, signed a formal order creating the Civil Air Patrol, a US Air Force Auxiliary. The CAP has a three-part mission: to provide an aerospace education program, a CAP cadet program and an emergency services program.
http://cap.gov/about/history.html
1941 – With the Imperial Navy heading east toward Pearl Harbor, Emperor Hirohito of Japan gives the final approval to attack the United States.
1942 - The British Coalition Government accepts The Beveridge Report. Officially entitled "Social Insurance and Allied Services," it was an influential document in the founding of the welfare state in the UK. It was drafted by the liberal economist William Beveridge who identified five "Giant Evils" in society: squalor, ignorance, want, idleness, and disease, and went on to propose widespread reform to the system of social welfare to address these. The Report came in the midst of war and promised a reward for the sacrifices undertaken by everyone. Highly popular with the public, the report formed the basis for the post-war reforms known as the Welfare State, which include the expansion of national insurance and the creation of the National Health Service.
1942 - Nationwide gasoline rationing goes into effect with most drivers receiving coupons for 3 gallons per week generally supported by the population, although there was some black market activity.
1943 - The Allied leaders of Britain, the United States and the Soviet Union having met together for the first time in Tehran, the capital of Iran, have agreed to work together to win the war in Europe and in Asia and establish an "enduring peace." The leaders Winston Churchill, President Franklin D Roosevelt and Marshal Joseph Stalin had never met together in one place. It was during this conference that the Allies agreed to Operation Overlord, the D-Day invasion of Normandy that would ultimately end World War II.
1944 - Duke Ellington records "I'm Beginning to See the Light," (Victor 20-1618)
1945 - Bette Midler is born in Paterson, N.J. She is named after actress Bette Davis. She won a best new artist Grammy in 1974. Her biggest hits are the million-sellers: "Wind Beneath My Wings" and "From a Distance." She was nominated for an Oscar in 1979 for "The Rose" and appeared in such films as "Outrageous Fortune," "Down and Out in Beverly Hills" and "Beaches." Midler also owns the distinction of being Johnny Carson's final guest on his farewell "Tonight" show performance, May 25, 1992.
http://delveintothedivine.cjb.net/
http://www.betteontheboards.com/boards/index.html
1945 - Burl Ives makes his concert debut at New York's Town Hall.
1945 - The New York premier of Paramount's "The Lost Weekend," starring Ray Milland in a brilliant performance. The film earned Oscars and Golden Globe awards for Best Picture, Best Actor for Milland, and Best Director for Billy Wilder. Milland and the film were also honored at the Cannes Film Festival.
http://www.amazon.com/exec/obidos/ASIN/B0000549B1/lksmsubsite-sub-dv-asin-20
/104-3191958-8595946
http://www.flickfilosopher.com/oscars/bestpix/lostweekend.shtml
http://www.dvdmg.com/lostweekend.shtml
1945 - Lionel Hampton cuts, "Hey-Ba-Ba-Re-Bop," (Decca 18754)
http://www.amazon.com/exec/obidos/ASIN/B00000IB1N/steinede-20/
104-3191958-8595946
1949 - RCA Victor introduced the 45 rpm record. It was designed as a rival to Columbia's 33 1/3 rpm long-playing disc, introduced the previous year. The two systems directly competed with each other to replace 78 rpm records, bewildering consumers and causing a drop in record sales. By the end of 1949, all the major companies, except RCA, had committed themselves to the LP record, seemingly putting an end to the 45. Even RCA itself announced it would issue its classical library on 33 1/3 rpm discs. But RCA was not ready to admit the demise of the 45 rpm record. The company spent $5-million publicizing 45 rpm as the preferred speed for popular music. The campaign worked. Buyers of non-classical records turned increasingly to the 45 rpm record, so that by 1954, more than 200-million of them had been sold. And all the major companies now were producing both 33 1/3 and 45 rpm records. Long before albums became the preferred method of song library-building for recording artists, it was the 45 on which rock 'n' roll flourished as they usually cost 69 cents. How many of you Boomers still have your 45s from the 50s and 60s?
1950 - Eighth Army and X Corps began withdrawing in the face of the massive Chinese offensive during the Korean War. The U.S. 2nd Infantry Division, the British 27th Brigade and the Turkish Brigade, began to fight their way south from the Kunu-ri area through the bloody Gauntlet, under continuous fire from Chinese forces occupying the terrain commanding the route to safety. The 2nd Infantry Division was virtually destroyed during the Battle of Kunu-ri where over 4,000 men were lost. The division's overall combat capability was rated equivalent to a single regimental combat team by the end of the action. The ROK Capitol Division withdrew under heavy pressure to Pukchong.
1950 - Task Force MacLean/Faith, composed of elements of the U.S. 7th Infantry Division's 31st and 32nd Infantry Regiments, was annihilated east of the Chosin/Changjin Reservoir. Only 385 soldiers of its 3,200-man force were able-bodied following their withdrawal.
1950 - WINDRICH, WILLIAM G., Medal of Honor.
Rank and organization: Staff Sergeant, U.S. Marine Corps, Company I, 3d Battalion, 5th Marines, 1st Marine Division (Rein.). Place and date: Vicinity of Yudam-ni, Korea, 1 December 1950. Entered service at: Hammond, Ind. Born: 14 May 1921, Chicago, Ill. Citation: For conspicuous gallantry and intrepidity at the risk of his life above and beyond the call of duty as a platoon sergeant of Company I, in action against enemy aggressor forces the night of 1 December 1950. Promptly organizing a squad of men when the enemy launched a sudden, vicious counterattack against the forward elements of his company's position, rendering it untenable, S/Sgt. Windrich, armed with a carbine, spearheaded the assault to the top of the knoll immediately confronting the overwhelming forces and, under shattering hostile automatic-weapons, mortar, and grenade fire, directed effective fire to hold back the attackers and cover the withdrawal of our troops to commanding ground. With 7 of his men struck down during the furious action and himself wounded in the head by a bursting grenade, he made his way to his company's position and, organizing a small group of volunteers, returned with them to evacuate the wounded and dying from the frozen hillside, staunchly refusing medical attention himself. Immediately redeploying the remainder of his troops, S/Sgt. Windrich placed them on the left flank of the defensive sector before the enemy again attacked in force. Wounded in the leg during the bitter fight that followed, he bravely fought on with his men, shouting words of encouragement and directing their fire until the attack was repelled. Refusing evacuation although unable to stand, he still continued to direct his platoon in setting up defensive positions until weakened by the bitter cold, excessive loss of blood, and severe pain, he lapsed into unconsciousness and died. His valiant leadership, fortitude, and courageous fighting spirit against tremendous odds served to inspire others to heroic endeavor in holding the objective and reflect the highest credit upon S/Sgt. Windrich and the U.S. Naval Service. He gallantly gave his life for his country.
1952 – The New York Daily News reported the first sexual reassignment operation. Christine Jorgensen of The Bronx, after serving in World War II, attended several schools, worked, and around this time, learned of transitioning surgery. She travelled to Europe, and in Copenhagen, obtained special permission to undergo a series of operations starting in 1951. She returned to the United States in the early 1950s and her transformation was the subject of The Daily News front page story. She became an instant celebrity, using the platform to advocate for transgender people, and became known for her directness and polished wit. She also worked as an actress and nightclub entertainer, and recorded several songs. Jorgensen died in 1989.
1954 - Senator Joe McCarthy was silenced by the US Senate. Joseph McCarthy, a relatively obscure senator from Wisconsin, announced during a speech in 1950, in Wheeling, WV, that he had a list of Communists in the State Department. Through all of the hearings and accusations, McCarthy never produced the list. Over the next two years, he made increasingly sensational charges and, in 1953, McCarthyism reached its height as he held Senate hearings as Chairman of the Senate Committee on Government Operations, during which he bullied defendants. McCarthy's committee began inquiries into the US Army, starting by investigating supposed Communist infiltration of the Signal Corps laboratory at Ft. Monmouth, NJ. McCarthy's investigations were largely fruitless, but after the Army accused McCarthy and his staff of seeking special treatment for Private G. Davis Schine, a chief consultant to the Senate Permanent Subcommittee on Investigations, and who had been drafted into the Army as a private the previous year, McCarthy claimed that the accusation was made in bad faith. In 1954, McCarthy's tyranny was exposed in televised hearings, known as the Army-McCarthy hearings, during which he took on the Army (at twelve years old, I remember watching them and not understanding how they could take him seriously as he looked like he was drunk). Army Counsel Joseph Welch reprimanded McCarthy for his needless attack on a witness, saying that "Until this moment, Senator, I think I never really gauged your cruelty or your recklessness." McCarthy, accusing Welch of filibustering the hearing and baiting, dismissed Welch's dissertation and casually resumed his attack on the witness, at which point Welch angrily cut him short: "Senator, may we not drop this? We know he belonged to the Lawyer's Guild... Let us not assassinate this lad further, Senator; you've done enough. Have you no sense of decency, sir? At long last, have you left no sense of decency?" On this day, the Senate voted to censure him. McCarthy died May 2, 1957 of hepatitis but was long suffering from the effects of alcohol.
http://mccarthy.cjb.net/
http://www.webcorp.com/mccarthy/wcmmlv2b.gif
1954 – The biggest trade in Major League history occurred between the Baltimore Orioles and New York Yankees, involving 17 players. Among the players involved were Don Larsen and Bob Turley going to the Yankees and Gene Woodling and Gus Triandos to Baltimore.
1954 - Top Hits
"Mr. Sandman" - The Chordettes
"Teach Me Tonight" - The De Castro Sisters
"The Naughty Lady of Shady Lane" - The Ames Brothers
"More and More"- Webb Pierce
1955 - African-American seamstress Rosa Parks is arrested for refusing to give up her bus seat to a white person as required by law. Her refusal triggers a bus boycott in Montgomery, Alabama, led by Martin Luther King Jr., and changes history in the United States. Her arrest triggered a yearlong boycott of the city bus system and led to legal actions which ended racial segregation on municipal buses throughout the southern US. The event has been called the birth of the modern civil rights movement. Historians consider this the first, longest, and largest mass boycott by civil rights protestors. It lasted from 1955 to 1956, 381 days. Eventually the city agreed to treat all riders equally and to hire African-Americans as bus drivers. Interstate buses and other transportation still had restrictions on where African-Americans sat. Rosa McCauley Parks was born at Tuskegee, AL, Feb 4, 1913 and she died on Oct. 25, 2005. Parks received national recognition, including the NAACP's 1979 Spingarn Medal, the Presidential Medal of Freedom, the Congressional Gold Medal, and a posthumous statue in the United States Capitol's National Statuary Hall. Upon her death, she was the first woman and second non-U.S. government official to lie in honor in the Capitol Rotunda.
http://memory.loc.gov/ammem/today/dec01.html
http://www.grandtimes.com/rosa.html
http://www.time.com/time/time100/heroes/profile/parks01.html
http://www.tsum.edu/museum/
1956 – Frank Robinson, Cincinnati Reds left fielder and Chicago White Sox SS Luis Aparicio were named Rookies of the Year. Both are Hall of Famers.
1957 - Ed Sullivan presents three rock and roll acts, each making its national television debut, on his Sunday evening show: Buddy Holly & the Crickets, playing "That'll Be the Day," Sam Cooke, singing "You Send Me" and the Rays performing their hit "Silhouettes."
1958 - The Phil Spector-written "To Know Him Is To Love Him" was the number one song in the US for The Teddy Bears. The trio consisted of Spector, along with two friends, Marshall Leib and Annette Kleinbard.
1958 - A fire at Our Lady of Angels School grade school in Chicago leaves 90 children dead due to poor fire prevention including no sprinklers and no fire drills.
1959 - Representatives of 12 countries, including the United States, sign a treaty setting aside Antarctica as a scientific preserve, free from military activity
1960 - Bobby Darin took time out from his busy recording schedule to marry actress Sandra Dee. Bobby had put four songs on the singles chart that year, including "Beyond the Sea," "Clementine," "Won't You Come Home Bill Bailey" and "Artificial Flowers." The couple would divorce in early 1967.
1960 - A San Diego, California quintet called Rosie and the Originals reached #5 on the Billboard Hot 100 with a crudely recorded ballad called "Angel Baby." Written by the group's 14-year-old singer, Rosie Hamlin, the song held the position for six weeks and stayed on the chart for three months.
1960 – Paul McCartney and Pete Best are arrested then deported from Hamburg, Germany for accusation of attempted arson.
1962 - Top Hits
"Big Girls Don't Cry" - The 4 Seasons
"Return to Sender" - Elvis Presley
"Bobby's Girl" - Marcie Blane
"Mama Sang a Song" - Bill Anderson
1964 - In two crucial meetings (on this day and two days later) at the White House, President Lyndon B. Johnson and his top-ranking advisers agree, after some debate, to a two-phase bombing plan for North Vietnam.
1964 – The expansion National League team founded as the Houston Colt .45s was renamed the Astros to coincide with their planned move to the eighth wonder of the world for the home field, the Astrodome. The change in name for the three-year old expansion franchise is necessitated due to a dispute with the Colt firearm company and the team's proximity to the National Aeronautics and Space Administration (NASA).
1965 - An airlift of refugees begins from Cuba to the United States.
1966 - California folk-pop vocal group, the Mamas and the Papas earn their fourth gold record for their album, "Cass, John, Michelle & Denny."
1966 - ALBANESE, LEWIS, Medal of Honor.
Rank and organization: Private First Class, U.S. Army, Company B, 5th Battalion (Airmobile), 7th Cavalry, 1st Cavalry Division. Place and date: Republic of Vietnam, 1 December 1966. Entered service at: Seattle, Wash. Born: 27 April 1946, Venice, Italy. G.O. No.: 12, 3 April 1968. Citation: For conspicuous gallantry and intrepidity in action at the risk of his life and beyond the call of duty. Pfc. Albanese's platoon, while advancing through densely covered terrain to establish a blocking position, received intense automatic weapons fire from close range. As other members maneuvered to assault the enemy position, Pfc. Albanese was ordered to provide security for the left flank of the platoon. Suddenly, the left flank received fire from enemy located in a well-concealed ditch. Realizing the imminent danger to his comrades from this fire, Pfc. Albanese fixed his bayonet and moved aggressively into the ditch. His action silenced the sniper fire, enabling the platoon to resume movement toward the main enemy position. As the platoon continued to advance, the sound of heavy firing emanated from the left flank from a pitched battle that ensued in the ditch which Pfc. Albanese had entered. The ditch was actually a well-organized complex of enemy defenses designed to bring devastating flanking fire on the forces attacking the main position. Pfc. Albanese, disregarding the danger to himself, advanced 100 meters along the trench and killed 6 of the snipers, who were armed with automatic weapons. Having exhausted his ammunition, Pfc. Albanese was mortally wounded when he engaged and killed 2 more enemy soldiers in fierce hand-to-hand combat. His unparalleled actions saved the lives of many members of his platoon who otherwise would have fallen to the sniper fire from the ditch, and enabled his platoon to successfully advance against an enemy force of overwhelming numerical superiority. Pfc. Albanese's extraordinary heroism and supreme dedication to his comrades were commensurate with the finest traditions of the military service and remain a tribute to himself, his unit, and the U.S. Army
1967 – Wilt Chamberlain missed a record 22 free throws.
1967 – The American League awarded a franchise to the Seattle Pilots who folded after one year, and the Kansas City Royals. The NL expanded to include the Montreal Expos and the San Diego Padres. The Pilots became the Milwaukee Brewers and the Expos became the Washington Nationals.
1968 - Janis Joplin makes a final appearance with Big Brother & the Holding Company.
1969 - The first African-American US Air Force chief master sergeant was Thomas N. Barnes (d. 2003) of Chester, PA, who entered the Air Force in April, 1949. He became chief master sergeant of the Air Force on October 1, 1973, for a two year term. He retired July 31, 1977. http://www.chiefsgroup.org/barnes.htm
http://www.af.mil/bios/bio_4609.shtml
1969 - The U.S. government holds its first draft lottery since World War II when the Selective Service System of the United States held a lottery to determine the order of draft induction into the U.S. Army for the Vietnam War.
1970 - Top Hits
"I Think I Love You" - The Partridge Family
"The Tears of a Clown" - Smokey Robinson & The Miracles
"Montego Bay" - Bobby Bloom
"Endlessly" - Sonny James
1971 - Alan Bartlett Shepard, Jr. of the US Navy became the first astronaut to become an admiral. He also was the first American astronaut to be launched into space. During his Apollo 14 walk on the Moon in 1971, Shepard took two golf balls that he had smuggled in his spacesuit and used an implement from the tool cart to execute what he called a "sand-trap shot," the only golf shot ever made on the Moon. He died at the age of 74, July 22, 1998, after a long battle with leukemia.
http://www.cnn.com/US/9808/01/shepard.memorial/
1972 - Carly Simon's "You're So Vain" is released in the US where it will reach #1. The tune causes much speculation about who Carly was singing about, with popular guesses that included Mick Jagger (who sang uncredited backing vocals on the song), Cat Stevens, Warren Beatty, Kris Kristofferson (with whom she had had brief relationships), her unfaithful fiancé William Donaldson, and her ex-husband, James Taylor. Like the meaning of "American Pie" the truth has never been revealed.
1973 - The Carpenters' "Top of the World" hits #1.
1974 - TWA Flight 514 crashes into Mount Weather, Virginia while making its landing approach to Washington Dulles International airport, killing all passengers and crew. Later, Northwest Orient Flight 6231 crashes near JFK International on Long Island. Both planes were Boeing 727s.
1977 - Billy Joel's fifth album, "The Stranger," becomes his vehicle to stardom, making it to #2 and containing the hits "Just the Way You Are," "She's Always a Woman," "Movin' Out" and "Only the Good Die Young."
1978 - Top Hits
"MacArthur Park" - Donna Summer
"How Much I Feel" - Ambrosia
"You Don't Bring Me Flowers" - Barbra Streisand & Neil Diamond
"Sweet Desire" - The Kendalls
1980 - IBM delivered its first prototype PC to Microsoft. IBM selected Microsoft to create MS-DOS, the operating system for its first PC. Steve Ballmer arrived from Proctor & Gamble as an assistant to Gates. Paul Allen bought the QDOS operating system (Quick and Dirty Operating System) from a rival company for $50,000. It was renamed MS-DOS and licensed to IBM. The IBM 5150 PC standardized the marketplace.
1982 - Epic Records releases "Thriller," Michael Jackson's first solo album in three years. It will yield four smash singles "This Girl is Mine" (a duet with Paul McCartney), "Wanna Be Startin' Somethin'," "Billy Jean" and "Beat It." It is the best-selling album of all time, with worldwide sales of more than 40 million copies.
1984 – Boston College QB Doug Flutie, a week after he threw his Hail Mary, last-second TD pass to come from behind to beat Miami, was selected as this year's Heisman Trophy winner. Although he won wherever he went, he could never convince NFL coaches for whom he played that he could win in the NFL. Undaunted, Flutie went to the CFL where he won three Grey Cup Championships…he was MVP in all three…and was the CFL's Most Outstanding Player a record six times. He returned to the NFL with the Buffalo Bills in 1998 where he compiled a 22-9 won-loss record after his CFL career.
1986 - Top Hits
"You Give Love a Bad Name" - Bon Jovi
"The Next Time I Fall" - Peter Cetera with Amy Grant
"Hip to Be Square" - Huey Lewis & The News
"Touch Me When We're Dancing" – Alabama
1988 - Squalls in the Great Lakes Region produced up to a foot of snow in Ashtabula County, OH, up to ten inches in Erie County, PA, and up to a foot of snow in western New York State.
1989 - Zamboni Medical Alert!!! The Center for Disease Control revealed in the "Journal of the American Medical Association" that the fumes from a Zamboni ice machine could make fans at a hockey game sick if the rink is not properly ventilated.
1989 - A Spokane, Washington, funeral director revealed that jazz saxophonist and pianist Billy Tipton, who had lived his life as a man, was a woman. Tipton played for years in the US northwest after a career with several big bands. He appeared to have a wife and adopted three sons.
1991 - Miami quarterback Dan Marino sets an NFL record when he goes over 3,000 yards passing for the eighth time in his career in Miami's 33-14 win over Tampa Bay.
1992 – Teenager Amy Fisher was sentenced to 5-15 years in prison for shooting Mary Jo Buttafuoco, her lover's wife.
1993 - Jack Nicklaus won the Disney World Open to become the first golfer to earn more than $2 million in career winnings.
1994 - US Congress passed the GATT Treaty. Following the lead of the House of Representatives, the US Senate voted 76-24 to approve the Uruguay Round provisions of the General Agreement on Tariffs and Trade (GATT). The worldwide trade pact is intended to reduce tariffs by a third, eliminate trade quotas and protect intellectual property. The GATT agreement is expected to add $300-500 billion to the global economy through the year 2005. In January, 1995, the World Trade Organization (WTO) became the successor to GATT.
1997 - Kenny G, whose real name is Kenny Gorelick, set a world record when he held a note on his saxophone for 45 minutes and 47 seconds. That record has since been broken by Geovanny Escalante, who held a sax note for 1 hour, 30 minutes and 45 seconds, using a technique that allows him to blow and breathe at the same time.
1997 - Sprewell Chokes Coach: Basketball player Latrell Sprewell of the Golden State Warriors, provoked, he said, "by a lot of verbal abuse," choked his coach, P.J. Carlesimo at practice and threatened to kill him. The Warriors suspended Sprewell for 10 games, and the terminated the remaining three years of Sprewell's $32 million, 4-year contract. The NBA suspended him for a year. The NBA Players Association filed a grievance on Sprewell's behalf, and on March 4, 1998, arbitrator John Feerick reinstated the contract and reduced the suspension to five months. Two weeks before the season, the New York Knicks acquired Latrell Sprewell from Golden State for John Starks, Chris Mills and Terry Cummings. In 2004, he joined the Minnesota Timberwolves. Sprewell's career came to an unexpected end in 2005 when he refused a $21-million three-year contract offer from the Timberwolves, which he implied would not be enough to feed his children. Since that time, he has made headlines for grounding his million dollar yacht, losing two of his homes to foreclosure, and being prohibited from seeing his children.
http://www.nba.com/playerfile/latrell_sprewell/index.html?nav=page
1997 – Westinghouse, a venerable manufacturing giant in America, changed its name to CBS after discontinuing or selling off all manufacturing operations and merging with the radio/television/media icon.
1998 - Exxon buys Mobil for $73.7 billion creating the world's largest oil company Exxon-Mobil
2001 - The last Trans World Airlines flight, Flight 220, flies into St. Louis Lambert International Airport ending 76 years of TWA operations following TWA's purchase by American Airlines.
2002 - Heavy lake effect snow fell downwind of the U.S. Great Lakes. Buffalo, New York reported 16 inches of snow, with thunder snow reported late in the afternoon. While the eastern U.S. experienced much colder than normal temperatures on December 1, much of Alaska was basking in above average warmth. Many daily temperature records were set across this region through the beginning of the month.
2005 - The Boston Red Sox have petitioned a judge to keep the ball used to record the last out of 2004 World Series making the team World Champs for the first time in 86 years. Former first baseman Doug Mientkiewicz, who caught the ball after being thrown by Keith Foulke, loaned it to Boston but continues to claim ownership of the sensational sphere. The club's legal team said that Mientkiewicz had gained possession of the ball only because he was a Red Sox employee and that the ball remained the team's property. On April 23, 2006, it was announced that he had reached an agreement with the Red Sox, and the ball would go to the Baseball Hall of Fame.
2006 - The Roman Catholic Archdiocese of Los Angeles agrees to pay $60 million to settle lawsuits against claims of sexual abuse by its priests. The settlement is for forty-five cases, although there are still five hundred outstanding. One of the largest settlements since the allegations that started in 2002.
2008 – President-elect Barack Obama nominated Hillary Clinton to be Secretary of State. Also announced were nominations for the current Defense Secretary, Robert Gates to retain his position, retired General James Jones as a National Security Adviser, Eric Holder as Attorney-General and Arizona Governor Janet Napolitano as Secretary of Homeland Security.
2013 – A Metro-North Railroad train derailed in The Bronx, killing 4 and injuring 63
-------------------------------------------------------------

SuDoku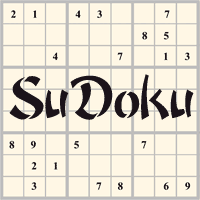 The object is to insert the numbers in the boxes to satisfy only one condition: each row, column and 3x3 box must contain the digits 1 through 9 exactly once. What could be simpler?
http://leasingnews.org/Soduku/soduko-main.htm
--------------------------------------------------------------

Daily Puzzle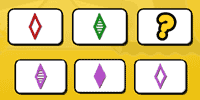 How to play:
http://www.setgame.com/set/puzzle_frame.htm
Refresh for current date:
http://www.setgame.com/set/puzzle_frame.htm
--------------------------------------------------------------


http://www.gasbuddy.com/
http://www.gasbuddy.com/GB_Map_Gas_Prices.aspx
http://www.gasbuddy.com/GB_Mobile_Instructions.aspx
--------------------------------------------------------------

Weather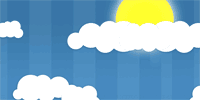 See USA map, click to specific area, no commercials
--------------------------------------------------------------

Traffic Live---
Real Time Traffic Information
You can save up to 20 different routes and check them out with one click,
or type in a new route to learn the traffic live
--------------------------------