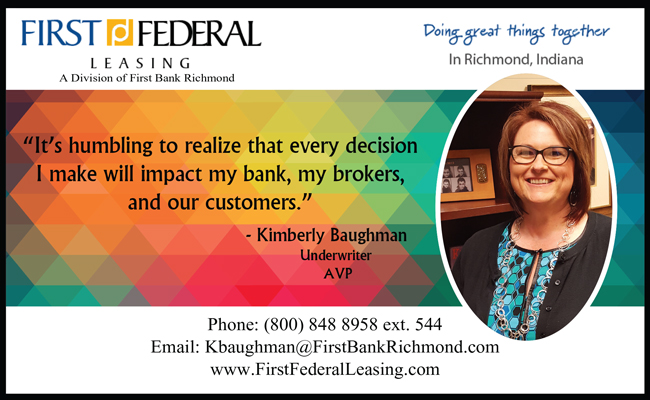 Friday, June 23, 2017


Today's Equipment Leasing Headlines

Warren Rowe, Long Time Broker, Passes Away
Age 79, Albuquerque, New Mexico
ELFA MLFI-25 Reports May Business Down
Three Month Drop
Recession Ahead?
Drive Carefully
New Hires---Promotions in the Leasing Business
and Related Industries
Looking for New Employment or Career Change
Post a Position Wanted
What is Your Best Option for Lead Generation?
Search Engine Optimization or AdWords?
Leasing/Finance Conferences 2017
Save the Dates
Federal Reserve Board Releases Results
of Supervisory Bank Stress Tests (what it means)
Cars 3/My Cousin Rachel
The Assignment/Neruda/They Live by Night
Movie/DVD Reviews by Leasing News' Fernando Croce
Husky
Queensbury, New York Adopt a Dog
Attorneys Who Specialize in
Banking, Finance, and Leasing -- Updated
News Briefs---
How JPMorgan is transforming small-business lending
...more than $19 billion in new small business loans
Gary Shivers Expects Continued Growth for
Navitas Credit Corporation
Angel investors make up nearly a third
of the total number of active FinTech investors since 2014
The Nation's Older Population Is Still Growing,
Census Bureau Reports
Broker/Funder/Industry Lists | Features (writer's columns)
Top Ten Stories Chosen by Readers | Top Stories last six months
www.leasingcomplaints.com (Be Careful of Doing Business)
www.evergreenleasingnews.org
Leasing News Icon for Android Mobile Device
You May have Missed---
Conglomerates Didn't Die. They Look Like Amazon
Baseball Poem
Sports Brief----
California Nuts Brief---
"Gimme that Wine"
This Day in American History
SuDoku
Daily Puzzle
GasBuddy
Weather, USA or specific area
Traffic Live----
######## surrounding the article denotes it is a "press release" and was not written by Leasing News nor information verified, but from the source noted. When an article is signed by the writer, it is considered a "by line." It reflects the opinion and research of the writer.


Please send a colleague and ask them to subscribe. We are free.
Email kitmenkin@leasingnews.org and in subject line: subscribe

[headlines]
--------------------------------------------------------------
Warren Rowe, Long Time Broker, Passes Away
Age 79, Albuquerque, New Mexico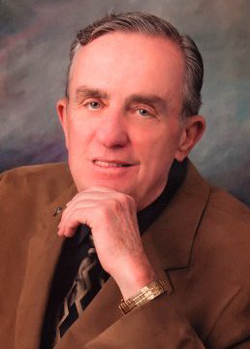 Longtime resident of Albuquerque, who founded his company Commercial Equipment Finance, in April, 1981, has passed away. He was a graduate of UCLA, 1972, and Humboldt State University, 1964.
"Warren was in our market for over 30 years as a leasing broker that specialized in government financing. He was a member of NAELB and the old UAEL. He was a good friend of all at Baystone / KS State Bank and our offices here. He will be missed."
Bob Underwood, Business Equipment Finance & Leasing
Cremation has taken place and a Mass of Christian Burial will be held Saturday, June 24, 2017, 10:00 a.m. at John XXIII Catholic Community with a reception to follow. Interment will take place at Gate of Heaven Cemetery. In lieu of flowers, memorial contributions may be made in Warren's name to the Camilla Rowe Memorial Scholarship Fund, camillarowe.org. Please visit our online guestbook for F. Warren Rowe at www.FrenchFunerals.com
Albuquerque Journal Obituary:
"F. Warren Rowe, age 79, a resident of Albuquerque since 1980, died Sunday, June 18, 2017.
"He is survived by his children, Victoria Rowe and partner, Carmelo Valone of Los Angeles, CA, Daniel Rowe and wife, Shannon of Albuquerque, and Adriana Roze and husband, David of Los Angeles, CA; five grandchildren, Isabella, Nathaniel, Gabriel, Sofia, and Sebastian; sister, Claire Neal; nieces and nephews; and many other relatives and friends. Warren was preceded in death by his wife, Camilla Tortoreto Rowe in 2004; brother, Jack Rowe; and sisters, Mary Budd Rowe and Sister Jean Rowe.
"He was born in 1938 in Jersey City, New Jersey and attended Stanton Military Academy in Virginia until high school. He graduated from Ridgewood High School in Ridgewood, NJ. After high school he joined the United States Army and proudly served in Germany. Warren then attended Humboldt State University where he obtained his Bachelor's Degree in Education. He married Camilla Tortoreto in 1965 and they began their family. Warren worked at Downey Community Hospital in the Human Resources Department for several years. They moved to Albuquerque to be near family in 1980 and he started CEF, Commercial Equipment Finance. Warren was involved in the Kiwanis Club of Albuquerque, and his favorite recreation was sailing and outdoor activities. He was a proud patron of the arts. Warren was a loving father, grandfather, and brother and will be deeply missed by all who knew him."
[headlines]
--------------------------------------------------------------
ELFA MLFI-25 Reports May Business Down
Three Month Drop

(Leasing News Chart)
An early report to Reuters from the Equipment Leasing and Finance Associations declared New Business "in new loans, leases and lines of credit" from 25 ELFA member companies, known as the Monthly Leasing and Finance Index, was down.
ELFA Press Release not available at press time.
[headlines]
--------------------------------------------------------------
Recession Ahead?
Drive Carefully
While there are talks ahead that the country is running into a recession, some of the statistics may not be accurate, especially when tied to commercial and industrial loan growth. While the reporting shows stagnation in this category by the banking industry, it does not mention that losses and non-current loans are down to consider the direction of the bank's credit decisions.
Perhaps as important, there are the growth of alternate financial firms and the billions of dollars being loaned to both consumers and businesses. While the creditworthiness of the alternate financing transaction is worth discussing, the fact is the loans are not being included in the commercial and industrial numbers as alternate finance companies do not make such reports to any governmental agencies.
Remember as Zig Ziglar said, "There are no red lights, only green." It also means don't be fooled by a "yellow light."
This is the story making the rounds:
Commercial Loan Growth Signals U.S. Economic Recession
Second Half of 2017 Ahead
https://www.lombardiletter.com/commercial-loan-growth-signals-at-u-s-economic-recession-2017-ahead/12668/
[headlines]
--------------------------------------------------------------
New Hires---Promotions in the Leasing Business
and Related Industries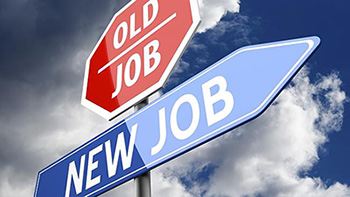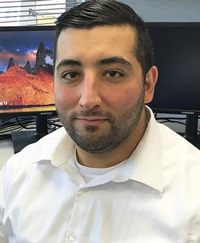 George Arida was hired as Finance Credit Analyst, Beacon Funding, Northbrook, Illinois. Previously, he was Accounts Receivable Agent, AIT Worldwide Logistics (June, 2015 - June, 2017); Accounts Receivable Specialist, Budget Auto Supply (June, 2012 - June, 2015). Education: University of Illinois at Chicago. Bachelor of Science (BS), Finance. (2010 - 2014).
https://www.linkedin.com/in/george-arida-4b73ba10b/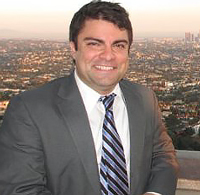 Scott Arwood was hired as Business Development Officer, Wells Fargo Bank. He is based in McLean, Virginia. Previously, he was Regional Manager, Balboa Capital (March, 2014 - June, 2017); Media, M.A. International Business, Concordia University, Irvine, California (June, 2012 - July 2013); Foreign Expert Language Instructor, Hangzhou Dianzi University (September, 2012 - June, 2013); Customer Relations Specialist, Restaurants Unlimited, Inc. (2011 - 2012); Head Foreign Teacher, Wonkwang University (2009 -2011); Assistant Manager of Training and Development, Home Decorators Collections (2007 - 2009). Languages: English, Korean, Mandarin, Spanish. Certified: TESOL. Education, Concordia University, Irvine (Master's Degree, International Business (2012 - 2013). University of Central Oklahoma, Bachelor's Degree, History (2005 -2008).
https://www.linkedin.com/in/scott-arwood-9aa0b556/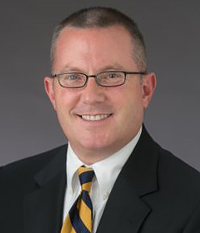 Matt Franklin was hired as Vice President, Senior Business Development Officer, Customers Bank Commercial Finance, Wyomissing, Pennsylvania. He is based out of the Greater Atlanta Area. Previously, he was Vice President, National Equipment Finance (July, 2016 - June, 2017); Director, Southeast Originations, NXT Capital (August, 2013 - May, 2016); Director, Southeast, Capital Equipment Finance, CIT (June, 2012 - August, 2013); VP, Business Development, AIG Commercial Asset Finance, AIG (April, 2007 - June, 2012); Vice President, Director of Sales, Synovus Capital Finance (2001 - 2007); VP, Product Manager, The CIT Group (2000 - 2001); VP, Business Development, Transamerica (1999 - 2000); Account Executive, GE Capital (1995 - 1999); VP, Portfolio Management, American Finance Group (1989 - 1999); VP, Portfolio Management, American Finance Group (1989 - 1995). Southern Methodist University, Cox School of Business, BBA, Finance. Activities and Societies: Sigma Chi Fraternity. (1983 - 1986). Harvard University, Math, Statistics, and Social Research. Activities and Societies. Graduate Study at Harvard Graduate School of Arts and Science.
https://www.linkedin.com/in/matt-franklin-13bb3311/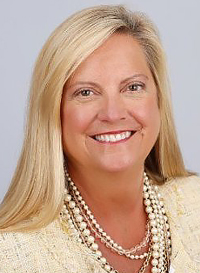 Yvonne Franzese was hired as Chief Human Capital Officer, TCF Financial Corporation, Wayzata, Minnesota. Previously, she was Managing Director, Allianz Global Investors (August, 2015 - October, 2016); SVP, Human Resources, Allianz (September, 2007 - August, 2015); Senior Vice President, Human Resources (2006 - 2007); Managing Director, JPMorgan Chase & Co. (1995 - 2006); Major (Retired), Air National Guard (March, 1980 - March, 2000); Assistant Vice President, Human Resources, MetLife (1989 - 1994). Education: The Ohio State University, Ph.D., ABD, Sociology. Wright State University, Master's Degree, Applied Behavioral Science.
https://www.linkedin.com/in/yvonnefranzese/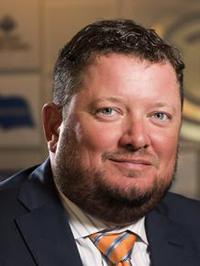 Patrick Gloriod was promoted to Senior Vice President and National Sales Manager, CSI Leasing, St. Louis, Missouri. He joined the firm in 1999, starting as an Account Executive. Education: Rockhurst University, BA, Accounting (1995 - 1999). Vianney High School (1991 -1995). https://www.linkedin.com/in/patrick-gloriod-2b54453/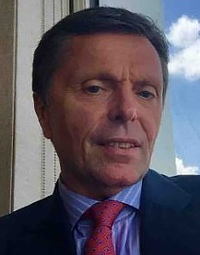 David Greenfield was hired by ZRG Partners, LLC, Global Head of Insurance Practice, Managing Partner, Asia, based out of Hong Kong. Previously, he was Partner at Talent Partners Executive Search, starting September, 2013; the firm was purchased by Allegis Group July, 2014, and he was promoted to Managing Partner. Prior, he was Managing Director, Global Sage (February, 2013 - August, 2013); Global MD, Edison Morgan (October, 2007 -January, 2013); Senior Client Partner, Korn Ferry International (February, 2005 -October, 2007).
https://www.linkedin.com/in/david-greenfield-064ab08/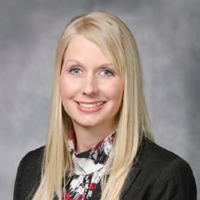 Faith Hill was hired as Aviation Finance Manager, JetLoan Capital, West Palm Beach, Florida. Previously she was Negotiator, Lockheed Martin (February, 2013 - May, 2017); Asset Manager Assistant, State Bank and Trust Company (January, 2011 - December, 2011). Education, Liberty University. Bachelor's Degree, Business Administration and Management, General. (2014 - 2016).
https://www.linkedin.com/in/faith-hill-956320a3/
Kevin King was hired as Senior Managing Director, Public Sector Finance Team, Sterling National Bank, Montebello, New York. Previously, he was Senior Vice President and Director, Huntington Public Capital, Huntington National Bank (April, 2010 - June, 2017).
https://www.linkedin.com/mynetwork/invite-sent/kevin-king-81592b3/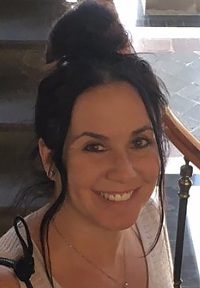 Laura Noblin, CLFP, BPB, was hired as Syndication Manager, Centra Funding, LLC, 4Hour Funding, Plano, Texas. Previously, she was Document Specialist, Equify Financial, LLC (May, 2014 - January, 2016); Executive Assistant, Diversified Pure Chemical (May, 2013 -May, 2014); Documentation Manager, TEAM Funding Solutions (August, 2012 - April, 2013); Finance and Operations Manager, Blue Star Capital, Inc (October, 2006 - July, 2101); Senior Lease Administrator, CapitalWerks, LLC (October, 2000 - September, 2006); Marketing Communications Administrator, Royal BodyCare (January, 1997 - September, 2000). Certifications: Best Practices Broker (BPB), National Association of Equipment Lease Brokers, 2008. Certified Lease Professional (CLFP), CLFP Foundation, 2007. Education: University of North Texas, BBA, Marketing (1991 -1996).
https://www.linkedin.com/in/laura-noblin-clfp-bpb-24580b2/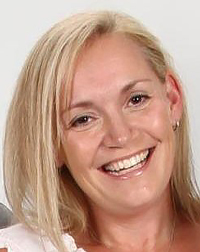 Robin (Schatz) O'Connell was hired as Regional Sales Manager, K2 Capital, Eden Prairie, Minnesota. She is based out of Mesa, Arizona. Previously, she was Field Sales Manager, Rocky Mountain Area, Olympus Financial Services (April, 2012 - June, 2017); Account Executive II, Healthcare, De Lage Landen (September, 2008 February, 2012); Vice President, Equipment Finance Specialist, JP Morgan Chase (April, 2007 - August, 2008); Vendor Finance Account Manager, GE Commercial Finance (June, 2004 -April, 2007). Education: Marist College, MBA, Marketing (2000 - 2004). Marist College School of Management, Masters of Business Administration, Marketing. https://www.linkedin.com/in/robin-o-connell-85141b1/
Wade Pinter was hired as Senior Commercial Underwriter, PNC, Cleveland, Ohio. He previously was Senior Credit Risk Manager, BBVA (April, 2013 - February, 2017); Credit Manager, PNC (April, 2008 - April, 2013). Education: The Ohio State University, Bachelor of Arts (B.A.), Economics (1988 -1993). https://www.linkedin.com/in/wade-pinter-56a287106/
Don Roberts was promoted to Director of North American Vendor Programs, CSI, St. Louis, Missouri. He will continue in his current position as President and Managing Director of CSI Leasing, Canada. He is based in Oakville, Ontario. Prior to his 16-year career at CSI, Roberts was vice president for GE Capital Vendor Financial Services and District Manager for Canadian Dominion Leasing/First Canadian, the leasing arm of the Bank of Montreal. He has been in the leasing business since 1975.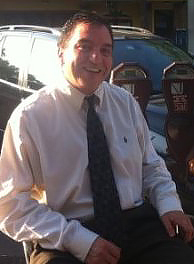 Louis Weidt was hired as Vice President, Sumitomo Mitsui Finance and Leasing Company Limited. He is based out of the Greater New York City Area. Previously, he was Regional Manager, Machinery Finance Resources (November, 2015 - April, 2017); Territory Manager, ADP Commercial Leasing (November, 2013 - November, 2015); Director, Franchise Finance, Element Financial Corporation (November, 2012 - November, 2013); Vice President, GE Capital, Franchise Finance (August, 2011 -November, 2012); Sales Manager, CIT (July, 2008 - June, 2010); National Account Manager, Vendor Finance, GE Capital (May, 2001 - June, 2008); Director of Finance Services, The Dock.com (September, 2000 - May, 2001); Vice President, Heller Financial (1996 -2000). Certification: Green Belt Certified, GE. Education: Syracuse University, Martin J. Whitman School of Management, Bachelor of Science, Logistics Management/Marketing Management (1985 - 1988).
https://www.linkedin.com/in/louis-weidt-bbb1a715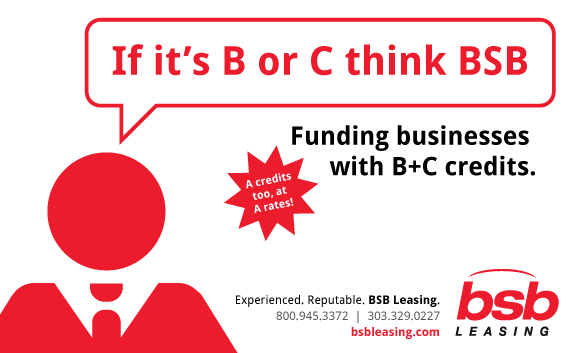 [headlines]
--------------------------------------------------------------
Looking for New Employment or Career Change
This is "free" to those looking for a new position. Each ad is limited to (100) words and ads repeat for up to 6 months unless the candidate tells us to stop. We encourage you to add a resume without your address and telephone number, as well as a photograph.
Please encourage friends and colleagues to take advantage of this service, including recent graduates and others interested in leasing and related careers.
Please send us an email to kitmenkin@leasingnews.org to post your ad.
[headlines]
--------------------------------------------------------------
What is Your Best Option for Lead Generation?
FinTech #102 by Alex Vasilakos
Search Engine Optimization or AdWords?
The most common objective of a B2B website is lead generation. A lot of people mistakenly think that on-page Search Engine Optimization (SEO) will immediately help with lead generation once their website hits the market. That is certainly not the case since organic website traffic can take anywhere from 8-12 months to get traction (if not more!). If you want immediate website traffic on your website, AdWords is the best option. Here are some reasons why:
Search Engine Optimization (SEO) Takes Time, AdWords is Immediate and Instant.
If you are looking to rank organically for a targeted list of keywords, it can take years to get to page one and there's no guarantee that the first page rankings will happen! If you are excited and proud of your new website and it serves an effective credibility piece, why should you wait patiently for years to drive the right traffic? AdWords allows you to start driving relevant traffic to your new website the day it goes live and helps you start building your sales funnel and potentially close sales.
Harder to Tell the Difference
Google has made it harder to tell the difference between an organic search result and an advertisement. Ads used to be highlighted in the search results, but now are only shown with a small Ad. When users are just searching and clicking on the first result not understanding that the first four spots are ads, your organic results could be missed entirely. So with AdWords, you can be #1 on Google as long as you are targeting the right AdWords Bid.
More Control
With Search Engine Optimization, you need to pay very close attention to all the Google algorithm updates and changes that are happening. Updates like Panda or Penguin focus on best practices for your content marketing efforts. So what does this mean? This means that your website traffic is highly dependent on Google's rules and if they are not followed, it could be in violation and could drastically hinder or hurt your website. With AdWords, you have more control. If for any reason your campaign becomes less fruitful, you can change your marketing targets and focus quickly.
SEO is a Long-Term Strategy
I am by no means saying not to pay attention to Search Engine Optimization tactics. I am saying that Search Engine Optimization takes time and, if you want to start gaining traction and seeing a return on your investment quickly, AdWords will be the effective way to drive that instant traffic
I highly recommend that you build a strong content strategy and keyword-rich relevant content website. The content and SEO efforts will help your website rank organically for long-term and targeted keywords, but will also help convert that AdWords traffic that you are bringing in as well.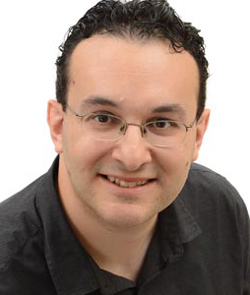 Alex Vasilakos
Director of Marketing
The Finance Marketing Group
Alex@financemarketing.com
Office: 518-591-4645x102 / Fax: 518-677-1071
90 State Street, Suite 1500, Albany, NY 12207
Currently, Alex works exclusively with financial services companies but his depth of knowledge and experience can help design and implement long-reaching strategies for businesses across all industries.
Alex entered advertising and marketing in 2003 as the industry landscape shifted from traditional print to digital media. In that time, he has worked with numerous large accounts .in both healthcare and financial services, and has helped small and medium-sized businesses grow and flourish in their respective digital markets. He has won countless awards for creative direction and strategy, and is certified by Google Partners in both AdWords and Analytics.
Previous Financial Technology Articles
http://www.leasingnews.org/Conscious-Top%20Stories/fintech.html
[headlines]
--------------------------------------------------------------
Leasing/Finance Conferences 2017
Save the Dates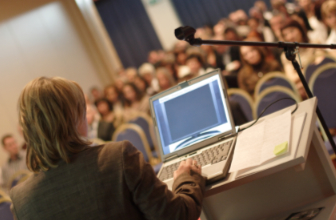 ---

Sheraton Atlanta Airport Hotel and Date for Eastern Regional Conference has been changed. New Hotel to be announced as soon as arrangement are made. Dates are expected to be September 14 - 15 instead of 15 - 16

The Sheraton hotel has been purchased by the airport for their expansion project and will no longer be functioning as a hotel as of the end of July.
---
October 4, 2017 - October, 6
2017 Funding Symposium
JW Marriott Buckhead
Atlanta, Georgia
---
October 11, 2017 - October 13, 2017
Lend360
Fairmount Dallas, Texas
http://www.lend360.org/
---
October 17, 2017 - October 19, 2017
2017 56th Annual Convention
Gaylord Resort & Convention Center
Orlando, Florida
"Our registration is now open and we anticipate over 600 brokers to attend based on the success of last year and growth we experienced."
Kris D. Roglieri
kris@commercialcapitaltraining.com
Commercial Capital Training Group
www.CommercialCapitalTraining.com
For More Information:
www.naclb.org
---

October 22, 2017 - October 24, 2017
2017 56th Annual Convention
Orlando, Florida
Call for Presentations/Submission Deadline
Monday, July 3, 2017
---

October 22, 2017 - October, 26, 2017
The Palazzo and Sands Convention Center
Venetian Hotel & Casino
Las Vegas, Nevada
Speakers and More Information
https://10times.com/money/speakers


---
"Positioning Today's Lessors for Tomorrow" in Dubai,
United Arab Emirates / October 30 – 31, 2017
Amembal & Halladay is pleased to announce that our Management Symposium, "Positioning Today's Lessors for Tomorrow", will be held in Dubai, United Arab Emirates from October 30th – 31st of 2017.
Critical operational factors such as funding, improving profitability, identifying vulnerabilities and assessing the company's financial health are explored in depth. The speakers, including leasing company executives, will provide insights into successfully shepherding the leasing company into the future.
All members of management will greatly benefit from attending this symposium, including CEOs, CFOs, COOs, middle managers, and those being groomed for management positions.
Registration is now open with an early bird discount in effect until August 15, 2017.

Contact Kelly Farnham for more information and to register:
kelly@amembalandhalladay.com


---
8:00AM - 6:00PM EST
Tickets
$499 ( + $28.44 fee) Early Bird
https://www.eventbrite.com/e/fintech-world-summit-2017-the-evolution-of-finance-tickets-34997256737#tickets
For More Information, please go here:
https://www.eventbrite.com/e/fintech-world-summit-2017-the-evolution-of-finance-tickets-34997256737?aff=es2
---

November 7, 2017
The Regency Ballroom
1300 Van Ness Avenue
San Francisco, CA 94109
$100 Early Bird
Information:
https://www.empirefintechconference.com/pages/sf2017
---
Western Regional Meeting
November 17 - 18, 2017
Doubletree by Hilton - Anaheim
Anaheim, California
Presentation Proposal for November 17 - 18, Orange, California
https://www.surveymonkey.com/r/REGIONALSESSSION
Register, to view event:
https://nefassociation.site-ym.com/Login.aspx?optional=1&store=1&
returl=%2fstore%2fRenewMembership.aspx


[headlines]
--------------------------------------------------------------
##### Press Release ############################
Federal Reserve Board Releases Results
of Supervisory Bank Stress Tests
(Big banks make it through stress tests
investors await cash release
The 34 banks subjected to the Fed's stress testing appear to have enough capital to return cash to shareholders.
The second, more critical part of the test happens next week when the central bank announces whether it approves or disapproves of the banks' capital plans.
The tests are part of the Dodd-Frank regulatory reforms instituted after the financial crisis. Editor)
The nation's largest bank holding companies have strong capital levels and retain their ability to lend to households and businesses during a severe recession, according to the results of supervisory stress tests released Thursday by the Federal Reserve Board.
The most severe hypothetical scenario projects $383 billion in loan losses at the 34 participating bank holding companies during the nine quarters tested. The "severely adverse" scenario features a severe global recession with the U.S. unemployment rate rising by approximately 5.25 percentage points to 10 percent, accompanied by heightened stress in corporate loan markets and commercial real estate.
The firms' aggregate common equity tier 1 capital ratio, which compares high-quality capital to risk-weighted assets, would fall from an actual 12.5 percent in the fourth quarter of 2016 to a minimum level of 9.2 percent in the hypothetical stress scenario. Since 2009, the 34 firms have added more than $750 billion in common equity capital.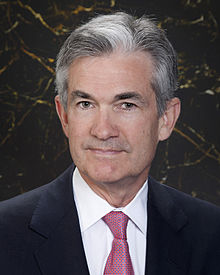 Jerome H. Powell
Federal Reserve Governor
"This year's results show that, even during a severe recession, our large banks would remain well capitalized," Governor Jerome H. Powell said. "This would allow them to lend throughout the economic cycle, and support households and businesses when times are tough."
Capital is critical to banking organizations, the financial system, and the economy because it acts as a cushion to absorb losses and helps to ensure that losses are borne by shareholders. The Board's stress scenarios assume deliberately stringent and conservative hypothetical economic and financial market conditions. The results are not forecasts or expected outcomes.
This is the seventh round of stress tests led by the Federal Reserve since 2009 and the fifth round required by the Dodd-Frank Act. The 34 bank holding companies tested--generally those with $50 billion or more in total consolidated assets--represent more than 75 percent of the assets of all domestic bank holding companies. The Federal Reserve uses its own independent projections of losses and incomes for each firm.
In addition to releasing results under the severely adverse hypothetical scenario, the Board on Thursday also released results from the "adverse" scenario, which features a moderate recession in the United States. In this scenario, the aggregate common equity capital ratio of the 34 firms fell from an actual 12.5 percent in the fourth quarter of 2016 to a minimum level of 10.7 percent.
The Dodd-Frank Act stress tests are one component of the Federal Reserve's analysis during the Comprehensive Capital Analysis and Review (CCAR), which is an annual exercise to evaluate the capital planning processes and capital adequacy of large bank holding companies. CCAR results will be released on Wednesday, June 28, at 4:30 p.m. EDT.
### Press Release ############################
[headlines]
--------------------------------------------------------------
Fernando's View
By Fernando F. Croce
Lively animation ("Cars 3") and malicious melodrama ("My Cousin Rachel") come to theaters, while new DVD releases offer gender-bending action ("The Assignment"), absorbing mystery ("Neruda") and a stunning classic ("They Live by Night").
In theaters: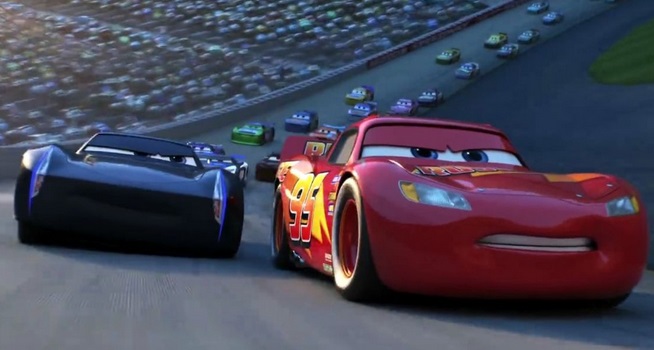 Cars 3 (Walt Disney Pictures): After a disappointing sequel, Pixar's "Cars" franchise returns to its sentimental vehicular characters with a fresh and lively third installment. Once the hot-dog champ of the racing circuit, Lightning McQueen (voiced by Owen Wilson) finds himself on the sidelines of the sport, left in the dust by the new generation. Enter Cruz Ramirez (Cristela Alonzo), an eager young technician with racing dreams of her own. Helping out this newcomer, McQueen comes to discover a whole new dimension to the sport. But can they get ready for the ultimate race against cutting-edge rival Jackson Storm (Armie Hammer)? Directed by seasoned Pixar animator Brian Fee ("WALL-E") and with a cast that features Bonnie Hunt and Cheech Marin, the movie scores with its whiz-bang combination of cleverness and warmth.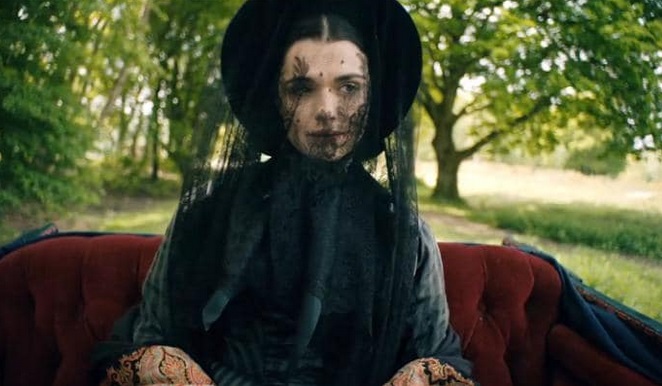 My Cousin Rachel (Fox Searchlight Pictures): Oscar-winning actress Rachel Weisz gets a meaty role as the complex eponymous heroine in this tense and graceful adaptation of the Daphne Du Maurier novel. Set on a large British estate, the story charts the vengeful machinations of Phil (Sam Claflin), a young Brit who becomes determined to punish Rachel (Weisz), the missing wife of his dead cousin. Convinced that she was responsible for his death, he meets her and immediately becomes seduced by her beauty. What follows is a handsome mystery in which appearances prove deceptive and predator and prey trade places. Directed by Roger Mitchell ("Notting Hill"), the film offers melodrama and malice with a gritty eye for period detail, anchored by Weisz's deft and wily performance

Netflix Tip:Though widely and fondly remembered for his role in the 1960s pop-art TV version of "Batman," Adam West (1928-2017) lend his unflappable charm to a series of movies as well. So check out this icon's other roles on Netflix, including "The Young Philadelphians" (1959), "Robinson Crusoe on Mars" (1964), and "Drop Dead Gorgeous" (1999).
On DVD: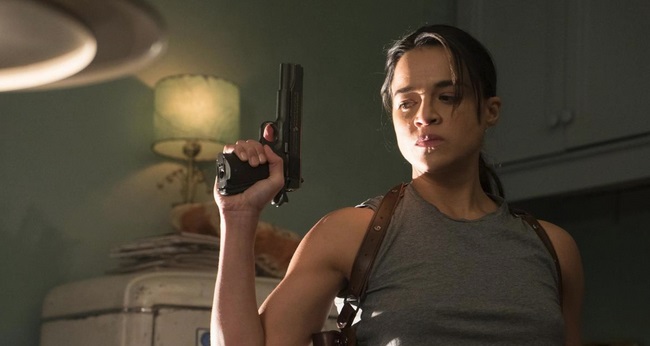 The Assignment (Lionsgate): An action virtuoso for four decades, director Walter Hill ("The Warriors," "Streets of Fire") serves up one of his most fascinating projects in this strange and gleefully lurid thriller, which doubles as a sly treatise on bizarre artists. Set in a comic-book netherworld of crime and betrayal, the story alternates between a disgraced, haughty surgeon (hilariously played by Sigourney Weaver) and her latest patient, a hired killer named Frank Kitchen (Michelle Rodriguez). Suddenly finding himself surgically altered to look like a woman, Frank must navigate dangerous territory in a new body. What follows is a weird, intriguing, and endlessly entertaining ride that finds Hill dissecting notions of violence and masculinity while crafting some of the season's most fluent and inventive action sequences.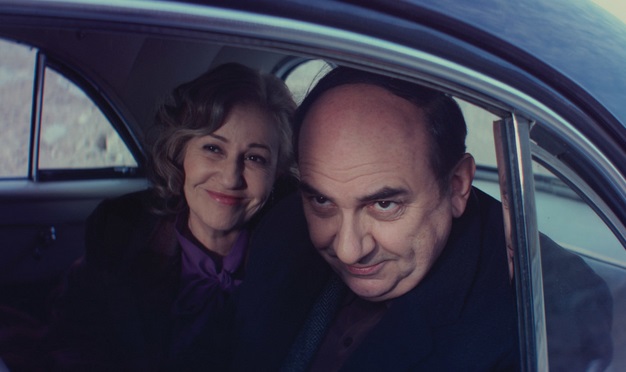 Neruda (Sony): The poetry and politics of acclaimed Chilean writer Pablo Neruda make for an intoxicating cinematic swirl in this clever, richly layered drama from director Pablo Larrain ("Tony Manero"). Not so much a biopic as an invocation how turbulent times and arts seep into each other, the film unfolds in the late 1940s, when the eponymous, Nobel Prize-winning poet (portrayed by Luis Gnecco) becomes a fugitive from a hostile government. As he makes his way toward the border with his wife (Mercedes Moran), Neruda finds himself chased by an obsessive police inspector named Oscar (Gael Garcia Bernal). Portraying Neruda as a man as complex and elusive as his poems, Larrain's film serves up a heady mix of whodunit suspense and sardonic humor, continuously keeping viewers on their toes. With subtitles.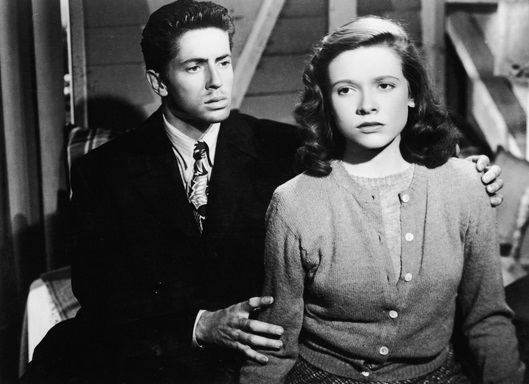 They Live by Night (Criterion): One of classical Hollywood's most restless and fascinating filmmakers, Nicholas Ray ("Rebel Without a Cause") got his start with this tense and poignant noir drama from 1948. Set in the rural South during the Depression, it portrays the tragic love story between two of society's outcasts, wronged fugitive Bowie (Farley Granger) and Keechie (Cathy O'Donnell), the forlorn niece of a veteran criminal. While making their way through an often unfriendly world, they manage to find their own fleeting moments of happiness. A poet of anguished expression, Ray makes these moments even more precious with inventive camerawork that plugs right into the characters' emotions. Clearly an influence on later classics like "Bonnie and Clyde," this is one of the most impressive directorial debuts in film history.

[headlines]
--------------------------------------------------------------
Husky
Queensbury, New York Adopt-a-Dog

Baby
Female
Spayed
Current on Vaccinations
Baby is available for adoption!
Please contact the shelter during business hours of 11-5 Tuesdays, 11-7 Wednesdays and Fridays, or stop by the PetSmart Adoption Clinic in Wilton Saturdays 9-4 for more information on this and many other pets.
***The SPCA of Upstate NY cannot guarantee availability of the animals shown, they may have been adopted between updates.****
SPCA of Upstate New York
(518) 798-3500
588 Queensbury Avenue
Queensbury, NY 12839
adoptions@spcauny.org
Adopt a Pet
http://www.adoptapet.com/
[headlines]
--------------------------------------------------------------
Attorneys Who Specialize in
Banking, Finance, and Leasing
Birmingham, Alabama
The lawyers of Marks & Associates, P.C. have over 30 years experience in dealing with virtually every type of equipment financing and are recognized throughout the industry for prompt, practical solutions and exemplary service. They offer cost-conscious, effective lease enforcement and good counsel.
Email: Barry@leaselawyer.com
Website: www.leaselawyers.com


Kenneth C. Greene





California
Leasing and Financial consultant, active in several leasing
associations, as well as involved in music and film production in LA. Mention "Leasing News" for a free consultation.
818.575.9095
Skype: 424.235.1658
ken@kengreenelaw.com

Connecticut, Southern New England:
EVANS, FELDMAN & BOYER, LLC Collections, litigation, documentation, portfolio sales and financing, bankruptcy. We represent many of the national and local leasing companies doing business in this state. Past chairman EAEL legal committee. Competitive rates.
email: rcfeldman@snet.net
Los Angeles/Santa Monica
Hemar & Associates, Attorneys at Law
Specialists in legal assistance, including debt collection, equipment recovery, litigation for 35 years. Fluent in Spanish.
Tel: 310-829-1948
email: phemar@hemar.com


David G. Mayer
Partner, Dallas, Texas
Schackelford, Bowen, McKinley & Norton
9201 N. Central Expressway
Fourth Floor
Dallas, Texas 75231
Telephone: (214) 780-1400
shackelfordlaw.net/attorneys/david-g-mayer/

Los Angeles, Southern CA
Seasoned attorney representing secured creditors in auto finance and truck/equipment lease industry. Bankruptcy and State Court litigation. Vincent V. Frounjian (818) 990-0605 or email: vvf@pacbell.net.

Encino, California: Statewide "ELFA"
Hemar, Rousso & Heald, LLP 30 yr excellent reputation Lessor representation commercial
litigation, debt collection, and bankruptcy.
Call Stephen E. Jenkins Esq (818) 501-3800

Los Angeles, Statewide: CA. "ELFA" Aggressive creditors rights law firm specializing in equipment leasing handling collection matters on a contingency, fixed fee or hourly cbasis. email:RGarwacki@prodigy.net


Los Angeles, Statewide: CA "ELFA"
Practice limited to collections, bankruptcy and problem accounts resolution. Decades of experience. 10-lawyer firm dedicated to serving you. Call Ronald Cohn, Esq. (818)591-2121 or email. Email: rrcohn@aol.com


Los Angeles- Statewide, CA
Lawyer specializing in banking and leasing issues statewide. Documents and litigation.
Tom McCurnin, Barton, Klugman & Oetting. Voice: (213) 617-6129
Cell:(213) 268-8291
Email:
tmccurnin@bkolaw.com

California & National
Paul Bent – More than 35 years experience in all forms of equipment leasing, secured lending, and asset based transactions. Financial analysis, deal structuring, contract negotiations, documentation, private dispute resolution, expert witness services.
(562) 426-1000
www.paulbent.attorney
pbent@paulbent.attorney

Illinois

Kevin E. Trabaris: Concentrates his practice in the areas of commercial finance, corporate and business transactions. Extensive experience representing banks, financial companies, equipment lessors, insurers and other funding and intermediary entities and borrowers in connection with thousands of business financing matters. He has handled everything from small ticket transactions to billion dollar syndicated loans, real estate financing to asset-based facilities.
Email: ktrabaris@llflegal.com
Work: 312.667.1354
Cell: 847.840.4687
http://llflegal.com/attorneys/kevin-trabaris/

Massachusetts

Joseph G. Bonanno, Esq., CLFP. Transactional/Documentation. Past special industry consultant to The World Bank, industry expert witness in litigation, appointed to Governor's Counsel to adopt Articles 2A and 9 in Massachusetts, MA continuing legal education co-instructor, past (5) Term Certified Leasing and Finance Professional Board Member, CLFP review instructor, numerous authored and co-authored published articles and conducting educational seminars. (781) 328-1010; law@jgbesq.com

National: Coston & Rademacher: Business attorneys serving the lease-finance industry since 1980. Transactional, documentation, corporate/finance, workouts, litigation, bankruptcy, portfolio management. Chicago-based national practice. Jim Coston, CLP (Members: ELFA, NEFA).
email: Jcoston@costonlaw.com
Website:www.costonlaw.com

Michael J. Witt, experienced bank, finance, and leasing attorney, also conducts Portfolio Audits. Previously he was Managing Counsel, Wells Fargo & Co. (May, 2003 – September, 2008); Senior Vice President & General Counsel, Advanta Business Services (May, 1988 – June, 1997) Tel: (515) 223-2352 Cell: (515) 868-1067
E-mail: MWitt@Witt-Legal.com
Web: www.witt-legal.com



St. Louis County , MO. - statewide:
Schultz & Associates LLP., collections, negotiation, and litigation. Also register and pursue recovery on foreign judgments. Contingency and reasonable hourly rates.
Ronald J. Eisenberg, Esq.
(636) 537-4645 x108
reisenberg@sl-lawyers.com
www.sl-lawyers.com
NJ, De, Pa: Specializing in leased equipment/secured transactions. Collections, replevins/workouts reasonable rates. Sergio Scuteri/Capehart & Scratchard, PAsscuteri@capehart.com / www.capehart.com
New York and New Jersey

Frank Peretore
Chiesa Shahinian & Giantomasi
West Orange, New Jersey
http://www.csglaw.com/
biographies/frank-peretore
Phone 973-530-2058
fperetore@csglaw.com
Documentation, portfolio purchase & sale, replevin, workouts, litigation, collection, bankruptcy. Aggressive. Over 30 years experience.

Thousand Oaks, California:
Statewide coverage Spiwak & Iezza, LLP 20+ years experience,Representing Lessors banks in both State/ Federal Courts/ all aspects of commercial leasing litigation.
Nick Iezza 805-777-1175
niezza@spiwakandiezza.com


[headlines]
--------------------------------------------------------------

News Briefs---
How JPMorgan is transforming small-business lending
...more than $19 billion in new small business loans
http://www.tearsheet.co/modern-banking-experience/one-year-in-how-jp-morgan-is-transforming-small-business-lending
Gary Shivers Expects Continued Growth for
Navitas Credit Corporation
http://pontevedrarecorder.com/stories/ponte-vedra-equipment-finance-company-expects-continued-growth,3815
Angel investors make up nearly a third
of the total number of active FinTech investors since 2014
http://fintech.global/angel-investors-make-up-nearly-a-third-of-the-total-number-of-active-fintech-investors-since-2014/
The Nation's Older Population Is Still Growing,
Census Bureau Reports
https://www.census.gov/newsroom/press-releases/2017/cb17-100.html
[headlines]
--------------------------------------------------------------

You May Have Missed---
Fintech lingo explained
"buzzwords, jargon and often obscure terminology"
https://www.reuters.com/article/us-usa-fintech-explainer-idUSKBN19D29I
[headlines]
--------------------------------------------------------------
Poem ---
The Expert

Shirtless,
overweight
bleacher fan
spreads across
entire row

loudly
critiques
manager's
lousy game
tactics
by using
intoxicated
logic.

Makes perfect sense.

Written by Dan Zamudio
"Catcher in the Wry"
published by McFarland and Company
[headlines]
--------------------------------------------------------------

Sports Briefs----
Derek Carr finalizes record $125 million extension with Raiders
http://www.mercurynews.com/2017/06/22/derek-carr-finalizes-monster-extension-with-raiders/
Where Derek Carr ranks in terms of salary
http://www.mercurynews.com/2017/06/22/where-derek-carr-ranks-in-terms-of-salary/
Grading the NBA draft
https://theringer.com/2017-nba-draft-grading-the-picks-8302d41fac87
[headlines]
--------------------------------------------------------------


California Nuts Briefs---
SF Bay Area home prices vault to new all-time high
http://www.mercurynews.com/2017/06/22/bay-area-home-prices-hit-new-record-high-in-may/
[headlines]
--------------------------------------------------------------



"Gimme that Wine"

http://www.youtube.com/watch?v=EJnQoi8DSE8
Far Niente Wine Estates Acquires Prestigious
Napa Cabernet Sauvignon Vineyard
https://www.winebusiness.com/news/?go=getArticle&dataid=186087
Napa grapes coping with heat better than humans
http://napavalleyregister.com/news/local/napa-grapes-coping-with-heat-better-than-humans/article_304cccd9-9134-5dd7-8841-2baddf603164.html
Tickets Now Available for the Sonoma County Wine Auction
https://www.winebusiness.com/news/?go=getArticle&dataid=186099
Labor Shortage Leaves $13 Million in Crops to Rot in Fields
http://www.independent.com/news/2017/jun/22/labor-shortage-leaves-13-million-crops-rot-fields/
North Coast vineyard and winery dogs
http://www.pressdemocrat.com/lifestyle/7118482-181/north-coast-vineyard-and-winery?artslide=0
Free Mobile Wine Program
http://leasingnews.org/archives/Feb2010/2_26.htm#mobile
Wine Prices by vintage
http://www.winezap.com
http://www.wine-searcher.com/
US/International Wine Events
http://www.localwineevents.com/
Leasing News Wine & Spirits Page
http://two.leasingnews.org/Recommendations/wnensprts.htm

[headlines]
----------------------------------------------------------------
This Day in American History
1611 - English navigator Henry Hudson, famous for attempting to find a route from Europe to Asia via the Arctic Ocean, was set adrift in Hudson Bay by mutineers on his ship Discovery. He was never seen again.
1683 - Chief Tamanend of the Leni-Lenape tribe and William Penn signed a friendship treaty at Shackamaxon, near what is now the Kensington district of Philadelphia, Pennsylvania. The French philosopher Voltaire, an admirer of Penn, hailed this as "the only treaty between Indians and Christians that was never broken." The Leni-Lenape lived along both shores of the Delaware River and its tributaries.
1776 – The final draft of the Declaration of Independence was submitted to the Continental Congress.
1810 - John Jacob Astor organizes Pacific Fur Company at Astoria, Oregon.
1845 - A special session of the legislature of Texas voted in favor of annexation by the United States. For almost ten years, Texas had been an independent republic. The leaders of the republic first voted for Texas to be annexed in 1836, soon after it gained independence from Mexico, but the U.S. Congress was unwilling to admit another state which permitted slavery. Sam Houston, military commander during the Texas War for Independence from Mexico and the first President of the Republic of Texas, had been a strong advocate of annexation. This site has a rare photograph of Houston.
(Lower half of http://memory.loc.gov/ammem/today/jun23.html )
1860 - The Secret Service was established by the federal government under the Treasury Department to suppress the counterfeiting of U.S. coins, and by later legislation, of paper money and securities. After the assassination of President Abraham Lincoln, the Secret Service was given the duty of guarding the president. Special agents are charged with protecting the president, and his immediate family, the vice president, the president-elect, the vice president-elect, former presidents and their wives, the widows of former presidents unless they remarry, minor children of former presidents until they reach 16, major presidential and vice-presidential candidates, visiting heads of foreign governments, and official government representatives performing special missions aboard. The Federal Bureau of Investigation was created in 1908 under the Department of Justice to supplement the work of the Secret Service.
1860 - Congress established the Government Printing Office.
1865 - The last formal surrender of Confederate troops took place in the Oklahoma Territory. Confederate Brigadier General Stand Watie, also a leader of the Cherokee nation, surrendered his command of a battalion of American Indians.
1868 - Publisher and politician Christopher Latham Sholes received a patent for a prototype of the typewriter. The device became known as a "blind-writer" as its design prevented easy viewing of the typed characters. Sholes's invention eventually led to the manufacturing of the first typewriter.
1889 - The first Medal of Honor awarded to an African-American soldier in the Spanish-American War was issued to Private George Henry Wanton, Troop M., 10th U.S. Cavalry. He voluntarily went ashore at Tayabacoa, Cuba on June 30, 1898, "in the face of the enemy and aided in the rescue of his wounded comrades, this after several previous attempts at rescue had been frustrated."
http://www.arlingtoncemetery.net/ghwanton.htm
http://www.homeofheroes.com/gravesites/arlington/wanton_george.html
1892 - The Democratic convention in Chicago nominated former President Grover Cleveland on the first ballot.
1894 - Alfred Kinsey (d. 1956), entomologist/sexologist/author, was born in Hoboken, New Jersey. In 1947 founded the Institute for Sex Research at Indiana University. He is best known for writing "Sexual Behavior in the Human Male" (1948) and "Sexual Behavior in the Human Female" (1953), also known as the Kinsey Reports. Kinsey's research on human sexuality, foundational to the field of sexology, provoked controversy in the 1940s and 1950s. His work has influenced social and cultural values in the United States, as well as internationally.
1902 - Volcano Springs, California hit a high temperature of 129 degrees. This is the highest temperature ever recorded in the United States during the month of June…a not a word about global warming or climate change!
1909 - At the Polo Grounds in Manhattan, Christy Mathewson won both games in a doubleheader against Boston. Mathewson relieved Rube Marquard in the opener with the score tied 4-4 in the 9th. After shutting down Boston, the Giants scored a run for the 5-4 win. Matty then coasted in the "nitecap" to an 11-1 win, pitching the first 2 innings with a 4-1 lead. Doc Crandall relieved him the rest of the way. The official scorer awarded the win to Christy. Under today's win criteria, Mathewson would not have been credited with the second game win because he did not go five innings as the starter.
1911 - Tenor Sax player Eddie Miller (d. 1991), born New Orleans, LA.
http://www.answers.com/topic/eddie-miller-jazz-artist
1913 - Birthday of singer Helen Humes (d. 1981), best known for singing with the Count Base band, at Louisville, Ky.
http://www.womeninkentucky.com/site/music/humes.html
http://www.ddg.com/LIS/InfoDesignF96/Ismael/jazz/1930/humes.html
http://www.vervemusicgroup.com/artist.aspx?aid=4882
1917 - Ernie Shore replaced Red Sox pitcher Babe Ruth with a runner on, who was thrown out stealing, and retired all 26 he faced for a perfect game. Ruth started the game, walking the first batter. The short-fused Ruth then engaged in a heated argument with apparently equally short-fused home plate umpire Brick Owens. Owens tossed Ruth out of the game, further enraging Ruth, who then slugged the umpire a glancing blow before being taken off the field. The catcher was also ejected. Shore was brought in to pitch, and came in with very few warmup pitches. With a new pitcher and catcher, runner Morgan tried to steal but was thrown out. Shore then proceeded to retire the remaining 26 Senators without allowing a baserunner, earning a 4–0 Red Sox win. For many years, the game was listed in record books as a perfect game but officially it is scored as a no-hitter shared by two pitchers. Following the game, Ruth paid a $100 fine, was suspended for ten games, and issued a public apology for his behavior. Like Ruth, Shore was sold to the New York Yankees by Red Sox owner Harry Frazee, where he closed out his career.
1923 - Jazz arranger/composer George Russell (d. 2009) born Cincinnati, OH
http://www.georgerussell.com/gr.html
1925 - Alto/Baritone Sax player Sahib Shihab was born Edmund Gregory (d. 1989), Savannah, GA
http://www.harlem.org/people/shihab.html
http://www.allaboutjazz.com/php/article.php?id=1477
1926 – The College Entrance Examination Board administered the first SAT.
1927 - Birthday of Robert Louis "Bob" Fosse (d. 1987), born at Chicago, IL. The son of a vaudeville singer, he began his show business career at the age of 13. He was the only director in history to win an Oscar, an Emmy and a Tony for his work. As a choreographer, he was known for his unique dance style that focused on explosive angularity of the human body in its movements. His body of work included the plays "Pippin," "Sweet Charity," "Pajama Game," "Chicago" and "Damn Yankees." His films include "Cabaret," "Lenny," and the autobiographical "All That Jazz." http://memory.loc.gov/ammem/today/jun23.html
1929 - June Carter Cash (d. 2003) was born Valerie June Carter in Maces Spring, VA. Songwriter and Grammy Award-winning country singer with husband, Johnny Cash.
1931 - Aviators Wiley Post and Harold Gatty took off from New York on the first round-the-world flight in a single-engine plane.
1931 - Spaniard Lili De Alvarez broke with tennis tradition by showing up for her match at the Wimbledon championships wearing not the customary skirt and stockings, but shorts! Her outfit was more like trousers, quite baggy and falling to her calves. She didn't win the match but her fashion statement opened the door for women athletes to dress more practically during competition.
1933 - The longest-running and most popular radio show, "The Breakfast Club," began in Chicago with Don McNeil. Eventually, it was carried by 400 affiliates and tickets to attend were months in waiting. The variety show on NBC Blue Network/ABC radio (and briefly on television) ran through December 27, 1968. The hour-long radio show included celebrities who would visit. The show's popularity, however, stemmed mainly from regular features such as "Memory Time," when McNeil read poems and letters from listeners. During World War II, "Prayer Time" was started. McNeil's "Call to Breakfast," which was announced every 15 minutes, invited listeners to get up and march around the breakfast table. McNeil's 35½-year run as host remains the longest tenure for an M.C. of a network entertainment program, surpassing Johnny Carson (29½ years) on "The Tonight Show" and Bob Barker (34⅔ years) on "The Price is Right."
1938 - The first aquarium, Marineland, opens in Florida.
1940 - Olympian and civil rights activist Wilma Rudolph (d. 1994) birthday, St. Bethlehem, TN. Born prematurely at 4.5 pounds, the 20th of 22 siblings from two marriages, she contracted infantile paralysis (caused by the polio virus) at age four. By the time she was twelve years old, she had also survived bouts of polio and scarlet fever. In 1953, 12-year-old Rudolph finally achieved her dream of shedding her handicap and becoming like other children. While attending Burt High School, Rudolph became a basketball star, setting state records for scoring and leading her team to the state championship. By 16, she earned a berth on the U.S. Olympic track and field team and came home from the 1956 Melbourne Games with an Olympic bronze medal in the 4x100 meter relay to show her high school classmates. Rudolph was considered the fastest woman in the world in the 1960s. In the 1960 Summer Olympics in Rome, Rudolph became the first American woman to win three gold medals in track and field during a single Olympic Games. On November 12, 1994, at age 54, she died of cancer in her home in Nashville of a brain tumor and throat cancer.
1940 - Birthday of country singer Diana Trask, born in Melbourne, Australia. Originally a pop vocalist, she was a regular on Mitch Miller's "Sing Along With Mitch" TV show after moving to the US in 1959. After returning to Australia and raising a family, Trask returned to the US in the late '60s and turned to country music. She had hits with "I Fall to Pieces" in 1969 and "Beneath Still Waters" in 1970. Trask went back to Australia in 1975.
1941 - At 23 years old, Lena Horne recorded "St. Louis Blues" for Victor Records, launching her illustrious singing career in the process. She continued performing well into her 60s.
1944 - A killer tornado outbreak occurred in Ohio, West Virginia, Pennsylvania, and Maryland with three F4 tornadoes responsible for most of the death and destruction. Shinnston, West Virginia was leveled with 100 people killed. A total of 154 people were killed and 966 were injured in this outbreak. Up to this time, damaging tornadoes were not believed to travel across mountainous terrain.
1944 - *BUTTS, JOHN E., Medal of Honor
Rank and organization: Second Lieutenant, U.S. Army, Co. E, 60th Infantry, 9th Infantry Division. Place and date: Normandy, France, 14, 16, and 23 June 1944. Entered service at: Buffalo, N.Y. Birth: Medina, N.Y. G.O. No.: 58, 19 July 1945. Citation: Heroically led his platoon against the enemy in Normandy, France, on 14, 16, and 23 June 1944. Although painfully wounded on the 14th near Orglandes and again on the 16th while spearheading an attack to establish a bridgehead across the Douve River, he refused medical aid and remained with his platoon. A week later, near Flottemanville Hague, he led an assault on a tactically important and stubbornly defended hill studded with tanks, antitank guns, pillboxes, and machinegun emplacements, and protected by concentrated artillery and mortar fire. As the attack was launched, 2d Lt. Butts, at the head of his platoon, was critically wounded by German machinegun fire. Although weakened by his injuries, he rallied his men and directed one squad to make a flanking movement while he alone made a frontal assault to draw the hostile fire upon himself. Once more he was struck, but by grim determination and sheer courage, continued to crawl ahead. When within 10 yards of his objective, he was killed by direct fire. By his superb courage, unflinching valor and inspiring actions, 2d Lt. Butts enabled his platoon to take a formidable strong point and contributed greatly to the success of his battalion's mission.
1944 - *KINGSLEY, DAVID R., (Air Mission) Medal of Honor
Rank and organization: Second Lieutenant, U.S. Army Air Corps, 97th Bombardment Group, 15th Air Force. Place and date: Ploesti Raid, Rumania, 23 June 1944. Entered service at Portland, Oregon. Birth: Oregon. G.O. No.: 26, 9 April 1945. Citation: For conspicuous gallantry and intrepidity in action at the risk of life above and beyond the call of duty, 23 June 1944 near Ploesti, Rumania, while flying as bombardier of a B17 type aircraft. On the bomb run, 2d Lt. Kingsley's aircraft was severely damaged by intense flak and forced to drop out of formation but the pilot proceeded over the target and 2d Lt. Kingsley successfully dropped his bombs, causing severe damage to vital installations. The damaged aircraft, forced to lose altitude and to lag behind the formation, was aggressively attacked by three ME-109 aircraft, causing more damage to the aircraft and severely wounding the tail gunner in the upper arm. The radio operator and engineer notified 2d Lt. Kingsley that the tail gunner had been wounded and that assistance was needed to check the bleeding. 2d Lt. Kingsley made his way back to the radio room, skillfully applied first aid to the wound, and succeeded in checking the bleeding. The tail gunner's parachute harness and heavy clothes were removed and he was covered with blankets, making him as comfortable as possible. Eight ME-109 aircraft again aggressively attacked 2d Lt. Kingsley's aircraft and the ball turret gunner was wounded by 20mm. shell fragments. He went forward to the radio room to have 2d Lt. Kingsley administer first aid. A few minutes later when the pilot gave the order to prepare to bail out, 2d Lt. Kingsley immediately began to assist the wounded gunners in putting on their parachute harness. In the confusion, the tail gunner's harness, believed to have been damaged, could not be located in the bundle of blankets and flying clothes which had been removed from the wounded men. With utter disregard for his own means of escape, 2d Lt. Kingsley unhesitatingly removed his parachute harness and adjusted it to the wounded tail gunner. Due to the extensive damage caused by the accurate and concentrated 20mm. fire by the enemy aircraft, the pilot gave the order to bail out, as it appeared that the aircraft would disintegrate at any moment. 2d Lt. Kingsley aided the wounded men in bailing out and when last seen by the crewmembers he was standing on the bomb bay catwalk. The aircraft continued to fly on automatic pilot for a short distance, then crashed and burned. His body was later found in the wreckage. 2d Lt. Kingsley by his gallant heroic action was directly responsible for saving the life of the wounded gunner.
1945 - Japanese commander Lt. Gen. Ushijima committed suicide at Okinawa, site of the bloodiest battle of the Pacific theater of World War II; 234,183 people were officially recorded as killed in the battles.
1947 - U.S. Congress passed the Taft-Hartley Act, regulating union administration and prohibiting closed shops. The Senate joined the House in overriding President Truman's veto of the Taft-Hartley Act.
1948 - Birthday of Associate Justice of the US, Clarence Thomas, born Pin Point, Georgia.
1950 - Top Hits
"My Foolish Heart" - The Gordon Jenkins Orchestra (vocal: Eileen Wilson)
"Bewitched" - The Bill Snyder Orchestra
"The Old Piano Roll Blues" - Hoagy Carmichael & Cass Daley
"I'll Sail My Ship Alone" - Moon Mullican
1951 - No. 1 Billboard Pop Hit: "Too Young," Nat King Cole.
1952 – The luxury ocean-liner, SS United States, was christened and launched at Newport News, VA. It was designed by American naval architect William F. Gibbs for the United States Lines to capture the trans-Atlantic speed record. Her construction was subsidized by the US government, since she was designed to allow conversion to a troopship should the need arise. United States operated uninterrupted in transatlantic passenger service until 1969. Since 1996 she has been docked at Pier 82 on the Delaware River in Philadelphia.
1954 - 122ø F (50ø C), Overton, Nevada (state record)
1955 - After the debut of "Three for Tonight" on CBS, Harry Belafonte became a popular television star. Before bringing his show to television, Belafonte had been touring with it.
1955 - Walt Disney's "Lady and the Tramp," the first animated feature filmed in CinemaScope, opened in theaters.
1956 - "Stranded in the Jungle" by the Cadets was released. It reached number 15 on the Billboard Hot 100 and remains a favorite oldie.
1958 - Top Hits
"All I Have to Do is Dream" - The Everly Brothers
"The Purple People Eater" - Sheb Wooley
"Hard Headed Woman" - Johnny Cash
"Guess Things Happen that Way"- Elvis Presley
1959 - Perceived excessive payments of $650,000 to $1,000,000 for Candlestick Park became an issue in Mayor George Christopher's bid for reelection in San Francisco. The last Republican mayor of San Francisco, Christopher was instrumental in bringing the New York Giants baseball team to The City in 1958 and in securing the funding to build the Giants' new home on Candlestick Point. Most of the land there was purchased from Charles Harney, a local contractor. Harney purchased the land in 1952 for a quarry and industrial development. He made a profit of over $2 million when he sold the land for the stadium. Harney received a no-bid contract to build the stadium. The entire deal was the subject of a Grand Jury investigation in 1958 but the issue did not prevent Christopher's reelection and he remained mayor through 1964.
1960 - Paul Anka, just weeks short of his 19th birthday, opens at New York's Copacabana nightclub, the youngest act ever to do so at the time.
1962 - Ray Charles' LP, "Modern Sounds In Country And Western Music," hits #1
1963 - Del Shannon's cover of the Beatles' "From Me To You" hits the bottom of the Billboard Hot 100, thus becoming the first Lennon-McCartney composition to ever make the US charts.
1963 - Outfielder Jimmy Piersall of the New York Mets hit the 100th home run of his career and celebrated by running the bases facing backwards. Philadelphia Phillies pitcher Dallas Green was not amused.
1965 - "Tracks of My Tears" by Smokey Robinson & The Miracles was released. A number 2 hit on the Billboard R&B chart, it reached number 16 on the Billboard Hot 100. Belatedly released in the UK in 1969, it became the #9 hit that summer. This song is among the finest recordings of The Miracles and it sold over one million records within two years, making it The Miracles' fourth million-selling record. Ranked at #50 on Rolling Stones' The Greatest 500 Songs of All Time in 2004, the track was also a 2007 inductee into the Grammy Hall of Fame. On May 14, 2008, the track was preserved by the Library of Congress as being of "culturally, historically, and aesthetically significance" to the National Recording Registry. The song was also awarded "The Award of Merit" from The American Society of Composers, Authors, and Publishers (ASCAP) for Miracles members/composers Pete Moore, Marv Tarplin and Robinson. In 1967, Johnny Rivers covered the song and his version was a number 10 hit on the Billboard Hot 100. Linda Ronstadt recorded a hit cover of her own in 1975 that reached number 25 on the Hot 100 chart.
1966 - Michael Johnson set a world record of 19.66 seconds in the 200 meters at the US Olympic Trials in Atlanta, GA. Johnson erased the previous record of 19.72 seconds, set by Pietro Mennea of Italy on September 12, 1979.
1966 - The film version of Edward Albee's "Who's Afraid of Virginia Woolf?" opened in New York. Richard Burton and Elizabeth Taylor were cast in the lead roles, and Taylor later received the Best Actress Academy Award for her performance. The film was also nominated for Best Picture, Best Actor, Best Director, and Best Supporting Actor and Supporting Actress.
1966 - Top Hits
"Paint It, Black" - The Rolling Stones
"Did You Ever Have to Make Up Your Mind?" - The Lovin' Spoonful
"Barefootin'" - Robert Parker
"Take Good Care of Her" - Sonny James
1967 - Arthur Conley receives a gold record for his first hit, "Sweet Soul Music."
1968 - Vietnam becomes the longest war in nation's history.
1970 - No. 1 Billboard Pop Hit: "The Love You Save," The Jackson 5.
1971 - The gripping and controversial film, "Klute," starring Jane Fonda and Donald Sutherland, opened in New York City. Fonda later won the Academy Award for Best Actress for her powerful portrayal of a call girl.
1972 - President Richard Nixon signed the Higher Education Act of 1972, including Title IX, which barred gender discrimination in athletics and all other activities at colleges and universities receiving federal assistance.
1972 - Smokey Robinson appears in concert for the last time with the Miracles, in Washington, DC.
1972 - Life magazine publishes photos of South Vietnamese children running from napalm.
1972 – President Nixon and White House chief of staff H.R. Haldeman discussed a plan to use the CIA to obstruct the FBI's Watergate investigation. Revelation of the tape recording of this conversation sparked Nixon's resignation in 1974. In the "smoking gun" tape, Pres. Nixon told his chief of Staff, H.R. Haldeman, to tell top CIA officials that "the president believes this (in reference to Watergate) is going to open the whole Bay of Pigs thing up again." Nixon counseled Haldeman on how to use deception to thwart an FBI investigation on how Watergate was financed.
1973 - 23-year-old B.W. Stevenson records "My Maria," which will reach #9 in the US later in the year. Although his real first name was Louis, he used the initials B.W., which stood for Buck Wheat.
1974 - Top Hits
"Billy, Don't Be a Hero" - Bo Donaldson & the Heywoods
"You Make Me Feel Brand New" - The Stylistics
"Sundown" - Gordon Lightfoot
"This Time" - Waylon Jennings
1975 - Jefferson Starship release their album, "Red Octopus."
1978 - In response to the passage of an anti-gay ordinance in Miami, 240,000 people march in San Francisco in the first large-scale version of that city's annual Gay Freedom Day Parade.
1979 - The Charlie Daniels Band releases "Devil Went Down to Georgia."
1979 - Supertramp's album, "Breakfast in America," rose to the top of the US album chart.
1979 - Disco singer Donna Summer captured the number one and number three positions on the Billboard Hot 100 chart with "Hot Stuff" and "Bad Girls." She was the first solo entertainer to hold two of the top three positions simultaneously.
1982 - All time low at the South Pole…-117ø F
1982 - Top Hits
"Ebony and Ivory" - Paul McCartney with Stevie Wonder
"Don't You Want Me" - The Human League
"Rosanna" - Toto
"Slow Hand" - Conway Twitty
1984 - Van Halen release their single, "Panama."
1985 - Golfer Arnold Palmer set a senior record when he won his first senior victory. His victory occurred when he won the Senior Tournament Players Championship by 11 strokes.
1987 - A massive hailstorm hit eastern Colorado causing an estimated 60 to $70 million damage. At La Junta, CO, hail as large as softballs caused $37 million damage.
1988 - Thirty-four cities reported record high temperatures for the date. The reading of 90 degrees at Bluefield, WV, equaled their record for the month of June. The record high of 104 degrees at Billings, MT, was their thirteenth of the month.
1989 - The movie "Batman" premiers
1990 - Top Hits
"It Must Have Been Love" - Roxette
"Step By Step" - New Kids on the Block
"Do You Remember?" - Phil Collins
"Love Without End, Amen" - George Strait
1990 - TV Guide selects Arsenio Hall as TV personality of the year
1990 - The decline of the music industry was never more evident than when MC Hammer's "U Can't Touch This" topped the Billboard R&B chart. By simply talking over Rick James' 1981 hit, "Super Freak," Hammer (real name: Stanley Kirk Burrell) would go on to win Grammy Awards for Best Rhythm & Blues Song as well as Best Rap Solo Performance.
1992 – Mafia kingpin John Gotti, convicted of racketeering charges, was sentenced in New York to life in prison. Gotti died of throat cancer on June 10, 2002, at the US Medical Center for Federal Prisoners, Springfield, MO.
1993 - Lorena Bobbitt of Prince William County, Va., sexually mutilated her husband, John, after he allegedly raped her.
1994 - The Barry Manilow tribute musical "Copacabana" opens in London.
1995 - Los Angeles Raiders media release: "The Raiders organization has chosen to relocate to Oakland." In a Deja-vu-all-over-again kind of situation, Raiders owner Al Davis made the decision to take his team back to where it began. And the Raiders sued the NFL, claiming it forced the team to move by insisting that a second team be allowed to play at a new stadium Davis wanted to build at Hollywood Park in suburban Inglewood. Davis said the other team would have crippled his team financially when it came to selling luxury suites and building fan loyalty. He demanded more than $1 billion for the 'right' to the LA market and for compensation to his team for revenue to be lost because of the failed deal. Davis and the Raiders lost the suit on May 21, 2001. Kimberly Hamilton, forewoman of the 7-man, 5-woman jury said, "I think the key for me was that the Raiders did not have enough evidence to meet the burden of proof." An NFL spokesman said, "The notion that the Raiders 'own' the Los Angeles market also was entirely unsupported by the evidence in this case. The Raiders abandoned Los Angeles when they returned to Oakland in 1995, just as they deserted Oakland in 1982 when they moved to the Los Angeles Coliseum." They are now moving to Las Vegas in time for the 2020 NFL season.
1996 - More than 15,000 people had died of AIDS in San Francisco by this time.
1999 - Just two months into his retirement, Wayne Gretzky, "The Great One," was officially elected into the Hockey Hall of Fame. The Canadian owned nearly every significant NHL record and was the league's all-time leader with 2,857 points, 894 goals, and 1,963 assists with four teams. He also held playoff highs with 122 goals, 260 assists, and 382 points among his 61 National Hockey League records.
2000 - John Williams was the first inductee into the Hollywood Bowl Hall of Fame
2003 - Stealing second base at Pacific Bell Park in the 11th inning, Barry Bonds becomes the first player to hit 500 homers and steal 500 bases in his career. The Giants' left fielder may not only be the charter member of the 500-500 club, many believe, including him, he will most likely only member, as no one else may ever reach this plateau.
2005 - Former Ku Klux Klansman Edgar Ray Killen was sentenced to 60 years in prison for the 1964 Mississippi slayings of three civil rights workers.
2005 - Making his professional debut, Yakima Bears hurler Ryan Doherty pitches a perfect sixth and seventh, striking out three of the six batters he faces, during a 3-2 loss to the Vancouver Canadians. At 7'1", the right-hander from Toms River, New Jersey, who signed a free-agent contract with Diamondbacks after pitching for Notre Dame, becomes the tallest pitcher in professional baseball history, surpassing Jon Rauch who stands a mere 6 feet-11 inches.
2014 - 'Nympheas', a painting in Claude Monet's 'Water Lilies' series, auctioned today for a price of $54 million. This is only the second-highest price paid for a Monet - another painting in the series sold in 2008 for $80.3 million at auction.
2015 - Amazon.com joined eBay and others in removing Confederate flag items from its site after last week's shooting of nine African American church members; though part of U.S. Civil War history, the flag is also seen by many as a symbol of racism.
-------------------------------------------------------------

SuDoku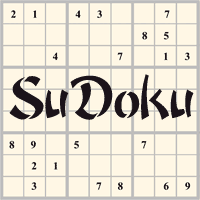 The object is to insert the numbers in the boxes to satisfy only one condition: each row, column and 3x3 box must contain the digits 1 through 9 exactly once. What could be simpler?
http://leasingnews.org/Soduku/soduko-main.htm
--------------------------------------------------------------

Daily Puzzle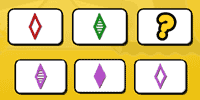 How to play:
http://www.setgame.com/set/puzzle_frame.htm
Refresh for current date:
http://www.setgame.com/set/puzzle_frame.htm
--------------------------------------------------------------


http://www.gasbuddy.com/
http://www.gasbuddy.com/GB_Map_Gas_Prices.aspx
http://www.gasbuddy.com/GB_Mobile_Instructions.aspx
--------------------------------------------------------------

Weather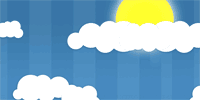 See USA map, click to specific area, no commercials
--------------------------------------------------------------

Traffic Live---
Real Time Traffic Information
You can save up to 20 different routes and check them out with one click,
or type in a new route to learn the traffic live
--------------------------------