Friday, March 18, 2011

(Leasing News first logo, used for eight years: still Independent)

Share Leasing News

Today's Equipment Leasing Headlines

Reaction to Leasing News New Masthead and Features
Classified Ads---Asset Management
Reliant National Finance Closed
Leasing Companies Out of Business
plus No Longer taking Broker/Discounting Business
One World Joins with Independent Bankers Group
One Channel Partners Latest Fundings
Bank of the West Leasing/Finance Managed Services Moves
IMN/ELFA 10th Annual Investor Conference
by Bruce Kropschot, The Alta Group
New Hires---Promotions
Placard---Important Words
Classified Ads -- Help Wanted
Leasing Portals
Lease Accounting: more concessions and simplifications
by Andy Thompson
Counsel's Evolving Role in E-Discovery (e-Mail)
by Bari J. Gambacorta, Esq.
Win Win/Uncle Boonmee Who Can Recall His Past Lives
Movie/DVD Reviews by Fernando Croce
How Do you Know/Midnight run/Our Hospitality
DriveItNow's New Pre-Qualified Payment Marketing
Portland, Oregon Adopt-a-Dog
News Briefs---
$200 Million Investment Scheme Uncovered in Ohio
OnLine Invoicing Free 3 Month Trial--unlimited use of service
Group of 7 to Intervene to Stabilize Yen's Value
Japan woes wipe out US stock gains for year
Disaster May Deal Blow to Tourism in Hawaii
Quake takes bite out of Big Apple tourism
Japan crisis, Fed send mortgage rates down
Japan crisis to hit U.S. auto industry
Soaring food prices send millions into poverty, hunger
TFC Financial Raises over $220 Million on Stock Offering
New York Times web free to subscribers, other $15-$35
Broker/Funder/Industry Lists | Features (collection)
Top Ten Stories Chosen by Readers | Top Stories last six months

Top Ten and Top 66 Worst Catastrophes
You may have missed
Ted's Nugget's Video Blog - World Climate Agreement
Sports Briefs---
California Nuts Brief---
"Gimme that Wine"
This Day in American History
Golf Joke
SuDoku
Daily Puzzle
GasBuddy
Weather, USA or specific area
Traffic Live----

######## surrounding the article denotes it is a "press release" and was not written by Leasing News nor information verified, but from the source noted. When an article is signed by the writer, it is considered a "by line." It reflects the opinion and research of the writer. It is considered "bias" as it is the writer's viewpoint.
[headlines]
--------------------------------------------------------------

[headlines]
--------------------------------------------------------------

[headlines]
--------------------------------------------------------------

[headlines]
--------------------------------------------------------------
[headlines]
--------------------------------------------------------------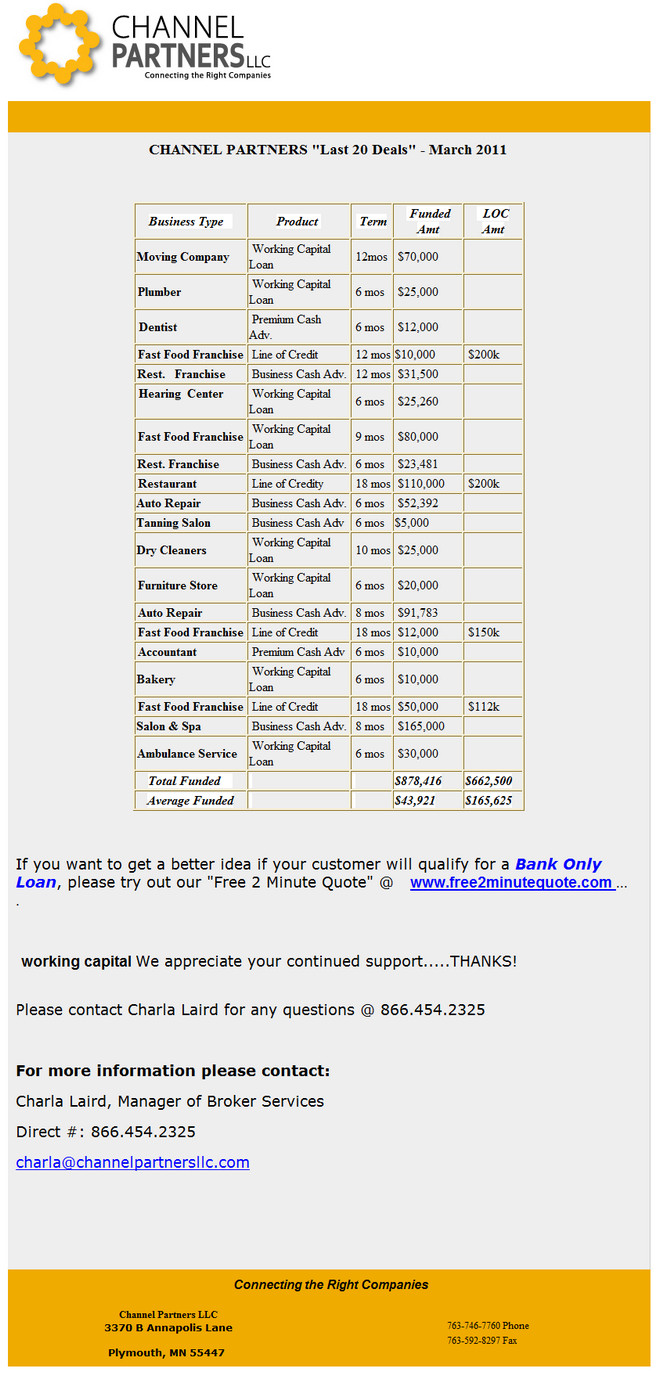 [headlines]
--------------------------------------------------------------

Bank of the West Leasing/Finance Managed Services Moves
As the finance/leasing office in the San Francisco, California area moved its offices from Dublin to San Ramon, the Portland office with Eric Gross as Director-Managed Services is also moving next week.

3

Bank of the West Equipment Finance - Managed Services Group

1989 founded as Trinity

(2002 purchased by

Bank of the West)

Eric Gross

Director -

Managed Services Group

Eric.Gross@bank
ofthewest.com

Bank of the West

222 SW Columbia Suite 900 Portland OR 97201-6600

Office (503) 225-1607

Fax (503) 225-1751

Mobile (503) 840-5165

bankofthewest.com

80 -In Servicing

Eric Gross

Complete Primary & Backup Servicing solutions for independent Lessors and captive finance companies.

N/A

United States

Providing 3rd party servicing since 1989
Address has been up-dated in "Back Office List:
http://www.leasingnews.org/Ag_leasing/backoffice.htm
(This ad is a "trade" for the writing of this column. Opinions
contained in the column are those of Mr. Terry Winders, CLP)
[headlines]
--------------------------------------------------------------

IMN/ELFA 10th Annual Investor Conference
by Bruce Kropschot, The Alta Group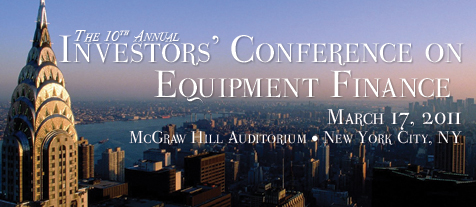 The 10th Annual Information Management Network and Equipment Leasing and Finance Association meeting in New York Investor conference in New York yesterday was well attended. The brochure stated 300.
A wide range of topics was covered by knowledgeable experts from the leasing industry and service providers. Many attendees go primarily for the networking opportunities, and during several of the programs there appeared to be more people networking outside the meeting room than were listening to the presentations.
The mood was generally upbeat, both with regard to the leasing business and the interest of debt and equity investors.
Bruce Kropschot,
Senior Managing Director
Merger & Acquisition Advisory Practice Leader
The Alta Group, LLC
2352 Clearwater Run The Villages, FL 32162
(352) 750-3588
www.thealtagroup.com
www.kropschot.com


[headlines]
--------------------------------------------------------------
[headlines]
--------------------------------------------------------------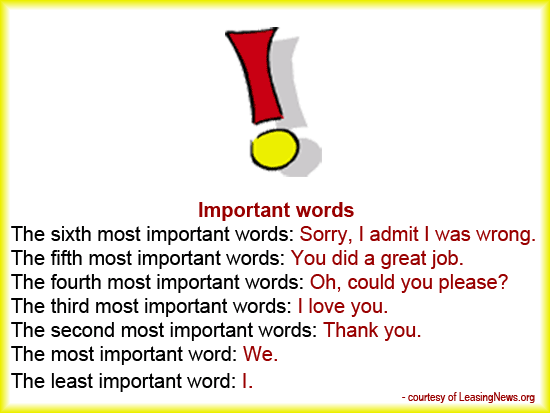 [headlines]
--------------------------------------------------------------


Leasing Industry Help Wanted


Marketing Genius
Riverside, California
Create, Design, Coordinate convention/trade shows marketing calls, remarketing assets/website
Send resume: Dreynolds@a-zresources.com
www.a-zresources.com
A-Z Resources captive affiliate to a major business distributor founded in 1975, join our staff, generating over $120 million in combined sales.

Documentation Administrator
Los Angeles, CA
Mininum two years experience, competitive salary,
plus benefits, click here for more information

www.julesandassociates.com
Jules and Associates, Inc. has been in
business for over 20 years.
Please see our Job Wanted section for possible new employees.
[headlines]
--------------------------------------------------------------


Leasing Portals
bizwiz.com
businessfinance.com
capital-connection.com

#1 There are two tiers to the site, one is free, and the other is a subscription for "leads" or "sources". http://www.cfol.com/index.html?content=loginpage The success of Internet portals such as My Yahoo! have inspired companies to develop Enterprise Information Portals (EIPs) as a way to allow business users to access corporate information.
[headlines]
--------------------------------------------------------------
Lease Accounting: more concessions and simplifications from IASB/ FASB
(Shawn Halladay, The Alta Group, states: "Things continue to improve for the industry with the direction the Boards are going, and it looks like we are going to end up with two different lease classifications, instead for just one. ")
Written by Andy Thompson
(Reprinted with permission from AssetFinance International)
Note: Story at end has information on April 6 Free Accounting Webair
—Register now---(limited to 700)
This week the joint Boards of global standard setters have continued their progress towards finalising the new leasing standard. On 14-15 March they considered accounting for two broad types of contract with very different residual value ( RV) profiles – those with purchase options for the lessee, and short term leases (i.e. running for less than 12 months from inception).
In general the Boards' decisions on these areas continued along the road adopted in recent weeks, of revising and simplifying some of the proposals that attracted criticism in last year's exposure draft (ED).
http://www.youtube.com/watch?v=ZghuIiiodBA&feature=player_embedded
This podcast is produced in association with International Decision Systems
Hire purchase/Credit Bail

Firstly the Boards considered the treatment of bargain purchase option (BPO) contracts, where the customer can take title to the asset at the end of the contract on payment of a nominal option fee. These are generally known as hire purchase (HP) in the UK and some other countries, or crédit-bail in France.
The issue here has never been about the accounting rules as such, but rather about which accounting standard they should fall under, and consequently how much guidance may be given in the relevant standard.
BPO contracts are accounted for as finance leases (i.e. putting the underlying asset on a corporate lessee's balance sheet, with the lessor or financier accounting for a financial transaction) under existing accounting rules. It has never been intended that this substantive accounting should change as a result of the new leasing standard.
However, the ED proposed that these contracts should be scoped out from the leasing standard, to be covered by a separate convergence standard on revenue recognition (RR), which is being developed by the Boards on the same time scale. This was first proposed at a time when it was envisaged that all lessor accounting might be based on the complex "performance obligation" model, which would not have been suited to leases without RVs
A staff recommendation
However, the Boards have now adopted a staff recommendation to reverset hat proposal, and keep BPO deals in the leasing standard. A minority of International Accounting Standards Board (IASB) members were opposed to this decision, but members of the US Financial Accounting Standards Board (FASB) were unanimous.
It seems not entirely clear at present which standard will govern contracts where the lessee is obliged to take title at the end of the contract. In the UK market these contracts, known as "conditional sale" agreements, tend to be offered in the same markets as HP deals, and the two are regarded as readily interchangeable in finance companies' documentation options.
Some FASB members suggested at this week's meeting that conditional sale agreements should still be scoped out from the leasing standard. A general definition of a lease remains to be considered by the Boards later, so it is possible that the conditional sale issue will be resolved then.
The IASB staff member leading the RR project told the Boards that if some finance contracts were left under the RR standard, it would need some guidance for them which its present draft does not contain.
Non-bargain options

The Boards also considered the accounting rules in respect of the value of the purchase option itself or the cost of exercising it. In the case of BPOs this is immaterial. However, it can be of considerable importance for non-bargain purchase options (NBPO), where the exercise price is substantial.
In Europe NBPOs tend not to be common in business asset finance agreememts, largely for tax reasons. In many countries they would not allow either the lessor or the lessee to claim fiscal depreciation for corporate income tax purposes; and the harmonised VAT rules in the EU also tend to favour pure leases without purchase options for business customers.
However, NBPO contracts are common in consumer finance markets, especially in the form of personal contract purchase (PCP) in the car market. Although these involve no lessee accounting, the finance company's accounting will be affected by the leasing standard.
There are also some equipment finance markets outside Europe where NBPOs will affect accounting by both lessees and lessors.
The ED had proposed to leave option exercise prices out of accounting until the point when options might be exercised. Many respondents pointed out that this was in sharp contrast with what was then proposed for lease renewal options.
Significant incentive

The Boards have now decided to treat purchase options consistently with the modified treatment which they agreed last month for renewal options. They will be accounted for from inception where there is a "significant economic incentive" for the lessee to exercise the option.
Board members felt that the "significant incentive" test would be met in the case of a wider range of contracts than BPOs with a merely nominal exercise price. They could extend to any contracts where the exercise price was significantly lower than the forecast RV.
The Board then considered the extent to which this test should have to be reassessed at each financial reporting date while the finance agreement is running. It was provisionally agreed to require such reassessment, subject to further "outreach" consultations with some leasing companies and others who have commented on these issues.
Having agreed last month to retain a form of lease classification for both lessees and lessors, the Boards agreed to one limitation on the scope of the proposed reassessment requirement for purchase option values. No such reassessment will require a contract to be "migrated" in either direction as between the "financing" and "other than financing" accounting models. It may, however, require a revision to balance sheet numbers within the model required at inception.

Short term leases

For lessees, the Boards have agreed to go significantly further towards simplified accounting for short term leases. These are to be defined as leases which at commencement have a maximum possible term, including any renewal options, of less than 12 months.
Short term leases are relevant to both equipment and real estate transactions. Within equipment finance, they include sectors like construction plant hire; voyage charters and some other chartering facilities in shipping; and vehicle daily rental, which has lessee accounting implications where used by corporate customers.
The ED had proposed a much more simplified treatment for these leases in the case of lessors than for lessees. Whereas it accepted that lessors should be allowed to keep these lease receivables off-balance-sheet (while of course retaining the underlying asset on-balance-sheet), lessees were to be required to bring them on-balance-sheet as in the case of other operating leases.

Right of use

The only concession then proposed for lessees was to exempt short term leases from the requirement to apply a discount rate to the future liabilities to derive the valuation of the "right of use" asset. Many respondents pointed out that this was hardly a real concession, since applying a discount rate was not among the most onerous parts of the proposed accounting requirements.
In reviewing the issue this week, both Board members and their staff were divided. Some members even favoured withdrawing all exceptions for short term contracts, for lessors as well as lessees.
For example, IASB member Warren McGregor suggested that after recent simplifications on renewals, contingent rentals and lease classification, if concessions were made for short term leases "it would become a complex and messy standard, and some constituents will not think it improves lease accounting."
However, a clear majority on the IASB favoured allowing lessees as well as lessors to keep short term rentals off-balance-sheet. Most FASB members agreed to concur with this in order to achieve convergence, although some of them had preferred other options. It was therefore agreed.
Some IASB members indicated that their acceptance of this was conditional on appropriate disclosure and presentation rules being adopted for short term rental costs in the profit and loss (P&L) account. A separate report on that subject was deferred at this week's meeting, and it will be considered later together with other lease presentation and disclosure issues.
It was, however, agreed that the basic P&L reporting profile for short term lease rentals for both lessors and lessees should remain on the same basis as for operating leases under current rules.
The ED had proposed that the concessions for short term leases should be optional, and that free elections could be made on a lease-by-lease basis. Having agreed to extend the basic scope of the concessions on the lessee side, however, the Boards have now decided to limit the elective aspect.

They considered various alternatives for either permitting or requiring the use of the exceptional accounting for short term leases. They decided that it should be an elective option, but should have to be either adopted or not for any class of assets as a whole, rather than on a lease-by-lease basis.

WEBINAR: Lease Accounting Update

Wednesday, April 6, 2011

11am Eastern Time Zone; Europe (Mainland): 5pm; Europe (UK): 4pm Register now for Asset Finance International and International Decision System's next lease accounting webinar - the second in a series of authoritative and independent lease accounting briefings. Registration is free – but with over 700 registrations for the January event - places for this event will be allocated on a first come first served basis.
Speakers include:
•Alan Leesmith (Chair), Director IAA-Associates;
•Mark Venus, IASB/FASB Joint Working Group;
•Rodney W Hurd, Chair of the ELFA Financial Accounting Committee;
•Katie Emmel, Director of Product Management, International Decision Systems; and
•Andy Thompson, Regulatory Editor, Asset Finance International
Targeted at senior equipment lessors worldwide, participants will be brought up to date with the latest findings of the accounting standards boards; hear what our panel believes may be learned from recent IASB/FASB Board meetings and what the final outcomes might be as a consequence; and discover what steps leasing organizations now need to take to be prepared, and what the timetable is likely to be.
This webinar will update participants on provisional decisions announced by FASB and IASB since our last webinar on January 27 2011.
Register for webinar (Free but limited to 700):
[headlines]
--------------------------------------------------------------
Counsel's Evolving Role in E-Discovery (e-Mail)
(Also emails are never erased as servers and ISP providers
have copies, as well as those servers and ISP provides
the message was received by. Editor)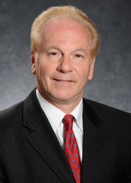 by Bari J. Gambacorta, Esq.
(reprinted with permission)
Will there come a time when every file referred for collection, replevin or work out will require a litigation hold? In this e-mail driven commercial world it is hard to imagine accounts monitored by collection personnel that do not contain significant discoverable material stored in a lender's data network. My purpose in authoring this article is to inform clients of the types of concerns their local council could and should have in this regard. Counsel's decision to request a litigation hold is often difficult but the failure to do so and then monitor its progress may be calamitous.

Spoliation
Spoliation is the concept that a litigant deliberately destroys, modifies or conceals evidence for strategic advantage. In the current commercial e-mail environment where it is customary to maintain e-mails for a specific period pursuant to a corporate policy, it is extremely difficult to explain the premature elimination of e-mails. At the point the opposition establishes that communications are missing and that they relate to the litigation at hand, the burden shifts and the other party (known as the spoiling party) must go forward and show why the documents were lost or destroyed. Should the deleting party be found guilty of spoliation, sanctions will apply which could include dismissal of the case with prejudice. The number of e-discovery sanctions skyrocketed in the past three years and remains a considerable threat to the unwary lender that fails to recognize its obligations when a litigation hold is requested.
When?

The cases clearly indicate the "litigation hold" should take effect at the time litigation was contemplated. Surely at the time the file was placed for collection with local counsel, any material from that date forward should be available for inspection and discovery purposes. The cases suggest that not every e-mail exchange between coworkers is discoverable but clearly those actors with key roles in the accounts, the account's underwriting and their collection effort must be included.
It is well established that the duty to preserve evidence arises when a party reasonably anticipates litigation. Once a party reasonably anticipates litigation, it must suspend its routine document retention/destruction policy and put in place a "litigation hold" to ensure the preservation of relevant documents. This duty is more often triggered before litigation commences for plaintiffs, in large part because plaintiffs control the timing of litigation. By now it should be abundantly clear that the duty to preserve means what it says. The failure to preserve records – paper or electronic – and to search in the right places for those records will inevitably result in charges of spoliation of evidence.
The Court's Role

Conduct is either acceptable or unacceptable. Once it is unacceptable the only question is how bad it is. That is a judgment call that must be made by a court reviewing conduct from the backward lens called hindsight. It is well established that negligence involves unreasonable conduct that creates a risk of harm to others, but willfulness involves intentional or reckless conduct that is so unreasonable that harm is highly likely to occur. The Court is charged with making such findings where spoliation has occurred.
How?

The first step in any discovery effort is the preservation of relevant information. Failure to preserve evidence resulting in the loss of relevant information is surely negligent and, depending on the circumstances, the Court may determine it to be grossly negligent or willful after the duty to preserve has attached.
The failure to initiate a written "litigation hold" constitutes gross negligence because that failure is likely to result in the destruction of relevant information. Once a party reasonably anticipates litigation it must suspend its routine document retention/distraction policy and put in place a "litigation hold" plan to ensure the preservation of relevant documents. For example, in Connor the nonproduction of a relevant e-mail deleted no more than 10 days prior to the case being filed implicated that other relevant e-mails were not produced. (Case citations are available by contacting the author at bgambacorta@stark-stark.com.)
Sanctions may include monetary sanctions granted in favor of the moving party as in Green; ordering an adverse inference instruction, Arista Records LLC versus Usenet.com; excluding evidence from being introduced at trial, Brown versus Colema; or granting default judgment for intentional destruction of evidence, Gutman v. GT MAM.
In addition courts will impose sanctions on the spoiling party and award fees to the innocent party to compensate their reasonable costs incurred in bringing the spoliation motion. In the Citgo case this included time spent for reviewing the declarations of those charged with the "litigation hold" efforts and conducting additional depositions in order to bring the actual spoliation motion.
Concerns of Local Counsel
There is ample authority to suggest that the attorney who fails to properly instruct his client of the responsibilities to preserve relevant information may also be sanctioned. Thus when litigation is anticipated it is appropriate for local counsel to issue an instruction that requires those e-mails, memos and personal notes of key actors be maintained and protected. His failure to do so may result in sanctions from the Court for his firm and himself and while there is no bright line here his responsibilities go beyond simply issuing the "litigation hold" instruction.
Where counsel simply telephoned, and sent an e-mail and distributed memorandum instructing his various client contacts to override the normal purging process, his actions were found to be deficient by the Pension Committee Court. The court noted that this instruction did not meet the standard for "litigation hold" in that it did not direct employees to preserve all relevant records – both paper and electronic – and didn't create a mechanism for collecting and preserving records so that they may be searched by someone other than the employee that created the document. Rather the directive placed total reliance on the same key employee that participated in and created the relevant material and allowed him or her to select what that employee believed to be responsive records without any supervision from counsel. Counsel Vincent's monthly case status memoranda which included additional requests for the related documents, including electronic documents, likewise fell short of the Court's requirements. The Court opined that these memoranda never specifically instructed anyone not to destroy records so that Counsel could monitor their collection and production. The Court held that counsel in this instance failed in his responsibilities.
In Adams versus Dell, the "litigation hold" failed because the defendant's preservation practices placed operation level employees in the position of deciding what information was relevant. Attorney oversight of the process is critical, the Court found, and this includes the ability to review, sample or spot check the collection efforts. Adequacy of each "litigation hold" must be evaluated on a case-by-case basis. It is not sufficient to notify all employees of a "litigation hold" and expect that each employee (many unfamiliar with the requirements of the Court's Discovery mandates) would then retain and produce all of the relevant information.
In the Pension Committee case the court required each key person ("declarant") to submit a certification as to what they knew and how they implemented the "litigation hold." Thereafter depositions were scheduled in order to evaluate whether their efforts met the requirements of the discovery rules. Each plaintiff was directed by the court to submit a declaration summary documenting search efforts for various periods of time as well as any steps taken in between. Almost every plaintiff submitted a declaration that was intentionally vague and attempted to mislead the defendants, according to the Court. In addition most declarants had no knowledge of how the company's data was stored, where to find relevant communications, which files were searched, how the search was conducted and who was asked to search what. All these topics were reasonably within the scope of the Court's mandate and unsurprisingly, the Court found several plaintiffs and their counsel had not met their duty.
How They Failed

Among the Court's serious concerns were 1) the notification of all the players concerning the "litigation hold," 2) preservation of the evidence and 3) their duty to search in all databases and files for relevant information. The court also held in addition to failing to institute a timely written "litigation hold" that the spoiling parties failed to collect and preserve electronic documents as of critical dates, continued to delete electronic documents after the duty to preserve arose, did not request documents from the key players, delegated search efforts without any supervision from management, destroyed backup data potentially containing responsive documents from the key players and/or submitted misleading or inaccurate declarations. For this misconduct, the court had no difficulty finding that spoliation of critical evidence had occurred.
One of declarants in the Pension Committee case testified that although he served as the lead contact with counsel, he did not recall getting instructions for gathering and producing documents. He testified that he never took any steps to ensure that e-mails relating to the funds in question were not destroyed nor was he aware of anyone else at his company doing so. He further testified he did not recall ever getting instructions from anyone to preserve the related documents and never received any instructions from counsel on this point. Needless to say this was not a record the Court treated lightly. Local counsel should be far more proactive in this situation.
One of the declarants testified that she had no experience conducting searches, received no instructions on how to do so, and had no supervision during the collection and no contact with counsel during the search. This declarant stated that she'd searched only the investment team's drive on the London computer network even though she was aware that not all e-mails from these key players would be on that drive. At her deposition she admitted that the communication for the "litigation hold" for documents pertaining to the Cape Town office occurred during a brief telephone conversation without any instructions about how to complete the request. She further testified that she did not search the organization's backup tapes for related documents and that she was unaware of anyone else doing so. The Court found that the declarant, Hartman, was ill-equipped to handle the e-discovery obligations without supervision from counsel. Given her inexperience, Hartman should have been taught proper search methods, remained in constant contact with counsel and been monitored more closely by management. She searched only one network drive, permitted the key employees to conduct their own searches and delegated the Capetown office search without any follow up or monitoring on her part. This finding by the court suggested counsel has an ongoing duty to make certain that the delegated contact has both the requisite skills and necessary background or has sufficient access to resources to make the search meaningful. Such rulings cannot help but make local counsel uneasy in this new supervisory role.
As a result of the court's finding in the Pension Committee case the sanctions included the following jury charge:
The defendants have argued that plaintiffs destroyed relevant evidence or failed to prevent the disruption of relevant evidence. This is known as this spoliation of evidence.
Spoliation is known as obstruction of evidence or the failure to preserve property as evidence pending work reasonably material to the litigation. Defendants must establish that relevant evidence was destroyed after the duty to preserve arose. Evidence is relevant if it would have clarified a fact issue at trial and otherwise would have been introduced into evidence.
I instruct you as a matter of law that each of these parties failed to preserve evidence after a duty to preserve arose and this failure resulted from negligence in performing their discovery obligations. As a result you may presume, if you do so choose that such lost evidence was relevant and that it would be unfavorable to the defendants. In deciding whether to adopt a presumption you may take into account the seriousness of the plaintiff's conduct in failing to preserve the evidence.
The court further determined the defendants were entitled to an award of reasonable costs including attorneys fees associated with reviewing the declarations submitted, deposing those declarants and their substitutes and the cost of bringing the spoliation motion.
The Take Away
Every lender should currently have a "litigation hold" plan which will allow its management to work with local counsel (or indeed in-house counsel if they are available) to easily sort, separate and preserve their e-mail communications. It is critical that the "litigation hold" procedures provide for the identification and securing of all written loan documents, notes and other underwriting documents to safe storage until the litigation is complete. The local counsel's concerns on this issue are driven by the increased number of e-discovery applications and sanctions. Lenders must have the ability to act quickly and intelligently upon the "litigation hold" request. These will become increasingly more common, involve larger numbers of communications and drive the cost of litigation much higher. The role of local counsel to implement the "litigation hold" and then supervise the resulting discovery is evolving. His concern is to preserve the evidence and avoid a finding of spoliation and the certain sanctions that such a finding will bring. The law continues to expand in this increasingly technical area, and so too have the Courts have imposed greater duties on local counsel. It is little wonder that counsel find their rapidly evolving e-discovery role more discomforting than ever.
Bari J. Gambacorta is a Shareholder and member of Stark & Stark's Bankruptcy & Creditor's Rights Group where he concentrates his practice in foreclosures, bankruptcies, collections and replevins. He has lectured on these topics for New Jersey's Institute of Continuing Legal Education, the New Jersey Banker's Association, and the Camden County Bar's Debtor-Creditor Relations Committee. Bari is a contributor to the Library of New Jersey Civil Complaint Forms published in the New Jersey Law Journal in October 2009. His reported decisions include Associates Commercial Corp. v. Wallia, 211 NJ Super. 231; Heritage Bank v. Vilsmeire Auction Co. 218, NJ Super. 440; and Associates Commercial Corp. v. Sheba Langston, 236 NJ Super. 236 Cert. den. 118 NJ 229. Stark and Stark is a LEAN member firm in Delaware and New Jersey, and they are also members of ELFA and NARCA.

LEAN is a nonprofit association of well known law firms throughout the country with a practice concentration in the enforcement of equipment leasing and finance obligations. LEAN law firms are carefully selected for their expertise in leasing law and are highly regarded by top leasing companies and financial institutions. For more than a decade, clients have turned to LEAN firms for cost effective solutions. For a complete list of LEAN members, visit their online directory at www.leasecollect.org.
John Kenny Receivables Management
www.jrkrmdirect.com

• End of Lease Negotiations & Enforcement
• Fraud Investigation
• Credit Investigations
• Asset Searches
• Skip-tracing
• Third-party Commercial Collections
The Solution to Your Credit & Accounts Receivable Needs
John Kenny
315-866-1167 | John@jkrmdirect.com
(Leasing News provides this ad as a trade for investigations
and background information provided by John Kenny)

[headlines]
--------------------------------------------------------------
[headlines]
--------------------------------------------------------------
### Press Release ############################
DriveItNow's New Pre-Qualified Payment Marketing

Cincinnati, OH – DriveItNow, a service of Automobile Consumer Services, Inc. (ACS), will release the next generation of its Pre-qualified Payment Marketing service at the upcoming 10th Digital Dealer conference in Orlando, Florida.
DriveItNow is the first and only system that instantly provides consumers with car loan payments based on their actual credit eligibility and a dealer's finance guidelines. Consumers need to know what payments they qualify for in order to make a purchase decision.
DriveItNow 2.0 will include enhancements to help build on the dramatic success dealers have seen with the current version.
To see the next generation of online payment marketing, visit DriveItNow at Booth 122 during the 10th Digital Dealer conference in Orlando, FL, April 19-21. More details about the conference are available at: http://www.digitaldealerconference.com/
About DriveItNow (http://www.DriveItNow.com)
DriveItNow's patent pending payment marketing technology is a service of Automobile Consumer Services, Inc. (ACS). ACS leads the industry with innovative proprietary technology, superior customer service, and over twenty years of financing and leasing experience.
-Tarry E. Shebesta, OCLC (Certified Lease Consultant)
President, ACS Financial / DriveItNow / LeaseCompare.com
Past President, National Vehicle Leasing Association (NVLA)
tarry@acscorp.com / 513.527.7700 ext. 11
#### Press Release #############################
[headlines]
--------------------------------------------------------------

[headlines]
----------------------------------------------------------------
This Day in American History
-----------------------------------------------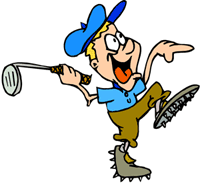 A Golf Joke
Arnold Palmer & Tiger Woods
Arnold Palmer and Tiger Woods are playing the 16th hole, when Tiger's tee shot lands behind a huge, 100 foot fir tree. Tiger looks at Arnie and says, "How would you play this one? Lay up and take the extra stroke?"
Arnold replies: "When I was your age, I'd just play right over this tree."
Tiger, not wanting to be shown up by ol' Arnold Palmer, proceeds to hit the ball high, but not high enough. It bounces off the tree and lands out of bounds. Tiger, really ticked at this point, asks Arnold how he EVER hit a ball over that tree.
(You have a better one, send it to me and will put in the next issue)
-------------------------------------------------------------

SuDoku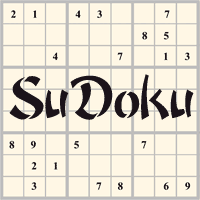 The object is to insert the numbers in the boxes to satisfy only one condition: each row, column and 3x3 box must contain the digits 1 through 9 exactly once. What could be simpler?
http://leasingnews.org/Soduku/soduko-main.htm
--------------------------------------------------------------

Daily Puzzle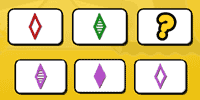 How to play:
http://www.setgame.com/set/puzzle_frame.htm
Refresh for current date:
http://www.setgame.com/set/puzzle_frame.htm
--------------------------------------------------------------


http://www.gasbuddy.com/
http://www.gasbuddy.com/GB_Map_Gas_Prices.aspx
http://www.gasbuddy.com/GB_Mobile_Instructions.aspx
--------------------------------------------------------------

Weather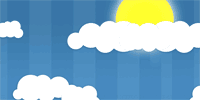 See USA map, click to specific area, no commercials
--------------------------------------------------------------

Traffic Live---
Real Time Traffic Information
You can save up to 20 different routes and check them out with one click,
or type in a new route to learn the traffic live
--------------------------------