Baltimore/Washington based Sales Rep. - To develop vendor & lessee direct originations. Requires 3+ yrs commercial sales exp. For full description and application, click here for more information.
Madison Capital, a Baltimore based equipment and vehicle leasing company for 30 years is a national provider of direct financing services for both vendors and lessees. www.madisoncapital.com
Wednesday, March 2,2005
Good-bye Sgt. Det. Andy Sipowicz and your squad. We'll
miss you... but then we have "re-runs ."
http://www.kfcplainfield.com/sound/nypdblue.wav
Headlines—
Economic Events This Week
Cartoon
Classified Ads---Attorneys
The Shame of Commercial Money Center Continues
Leasing Meetings Open to Non-Members
Classified Ads—Help Wanted
Weekly Bulletin Board Complaints
January Housing Starts Highest in 25 years
NACM Index February Report Not Optimistic-read statistics
HealthCapital Successful Investment Medical Asset Fund
Balboa Capital Completes $75M Note-Byrne Celebrates
Maglietta Leads U.S. Bancorp Equip. Finance— But No Pix
Cyence Enhances ExpressCS™ Applications
News Briefs---
Gimme that Wine
This Day in American History
Winter Poem
######## surrounding the article denotes it is a "press release"
----------------------------------------------------------------

Economic Events This Week
March 3
Thursday
U.S. Productivity: 4th Quarter
Weekly Jobless Claims
March 5
Friday
Factory Orders: January
Unemployment: February
----------------------------------------------------------------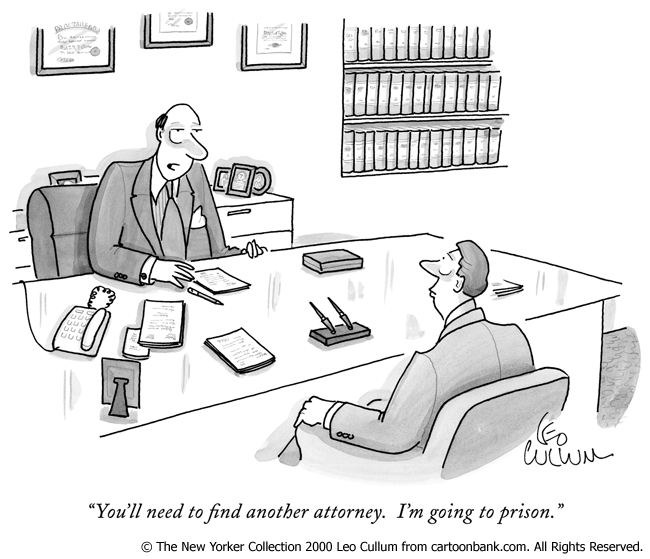 ----------------------------------------------------------------

Leasing Industry Attorneys
California, National: city: Riverside
Ellen Stern - get results, reasonable pricing; numerous industry contacts, nearly 30 yrs exp.in SoCal, 20 yrs equip.: CFL license specialist, documentation, work-outs, litigated collections, recoveries; deal-maker.
Email: leaselaw@msn.com | UAEL
California - statewide: CA "ELA"
5-attorney creditors rights law firm, in biz 25 yrs +, specialize all aspects of creditor representation. Primarily represent equipment lessors & funders,plus collection and creditor rep. in bankruptcy. Email:phemar@hemar.com
Website: www.hemar.com

California - statewide:

Encino, CA. "ELA"

24 Attorney AV-rated Lawfirm representing the Leasing Industry for over 25 Years. We specialize in Lease-enforcement, collection and representation in Bankruptcy Court. email:

sjenkins@hemar-rousso.com Website: www.hemar-rousso.com

Connecticut, Southern New England: EVANS, FELDMAN & BOYER, LLC Collections, litigation, documentation, portfolio sales and financing, bankruptcy. We represent many of the national and local leasing companies doing business in this state. Past chairman EAEL legal committee. Competitive rates.
email: rcfeldman@snet.net EAEL
Law Firm - Service, Dallas, TX. ELA
Mayer regularly practices in leasing, secured financing, project development and finance and corporate finance.
email: dmayer@pattonboggs.com
Website: www.pattonboggs.com
Los Angeles, Statewide: CA. "ELA" Aggressive creditors rights law firm specializing in equipment leasing handling collection matters on a contingency, fixed fee or hourly basis. email:RGarwacki@prodigy.net

Los Angeles -statewide: CA "ELA "
Practice limited to collections, bankruptcy and problem accounts resolution. Decades of experience. 10-lawyer firm dedicated to serving you. Call Ronald Cohn, Esq. (818)591-2121 or email. Email: rrcohn@aol.com


Los Angeles, CA.
Wagner & Zielinski, successfully representing lessees/ lessors. Not a member of any leasing organization, therefore not beholden to special interests. Richard Wagner (562) 597-0450 www.wzlawyers.com

Long Beach CA.
Paul Bent, helping settle deals that have gone bad. Attorney for 20+ years with GoodSmith & Co., now providing mediation and dispute resolution for lessees and lessors.
www.paulbent.com

National: Coston & Rademacher: Business attorneys serving the lease-finance industry since 1980. Transactional, documentation, corporate/finance, workouts, litigation, bankruptcy, portfolio management. Chicago-based national practice. Jim Coston, CLP (Members: UAEL, ELA, MAEL).
email: Jcoston@costonlaw.com
Website:www.costonlaw.com
Northern California - Statewide: CA "EAEL" "ELA" San Francisco expertise at Marin County prices; practice limited to equipment leasing and finance with 22 years experience, testimonials. Ken Greene, Esq.
Vox: 415 461 3777
Email: keng@kengreenelaw.com
Website: www.kengreenelaw.com

National: Full staff of attorneys and legal assistants work with Group Leader Barry S. Marks to ensure prompt, cost-effective responses to client needs:
Email: bmarks@bakerdonelson.com
Website: www.leaselawyer.com

St. Louis County, MO. - statewide:
Defend clients sued by Popular Leasing USA and other assignees of Norvergence rental agreements. Also register and collect foreign judgments. Ronald J. Eisenberg, Esq.
Email: reisenberg@sl-lawyers.com
Schultz & Little L.L.P. www.sl-lawyers.com
------------------------------------------------------------------

The Shame of Commercial Money Center Continues
Last week Leasing News received a request to find Ty and Bill
Hanson of Conrad & Associates. Many readers may remember
Bill Hanson as active in many leasing association, serving
as vice-president of sales of the now bankrupt Commercial
Money Center, allegedly owing millions of dollars, and hurting
thousands of people.
He evidently did it again, on a smaller scale, and this party
is looking for him today.
"I think my investment of 50k is no more. Got $500 a month or 12% return for 2004. Got January 05, but none for this month. All phones etc off!!! Sold me a Promissory note."
Here is the note and particulars regarding the claim.
http://leasingnews.org/PDF/Conrad&Associates.pdf
To date, all we have received is speculation. It appears if we
had his social security number or former home address,
we may be able to locate him. One of our readers also
finds "missing persons."
"One of the services I provide for my clients, usually in an effort to locate a missing debtor or Personal Guarantor, is Skip-tracing. With a signed contract or documentation that will allow access to personal, proprietary information, I can obtain phone numbers and addresses through a wide range of powerful information databases. If you or your readers need help locating someone, have them drop me a line john.kenny6@worldnet.att.net and I'll see if I can help them out."
John Kenny
Receivables Management
PO Box 471
North Grafton, MA 01536
ph 508.839.1992
fax 508.839.1993
A Proud Member of Associated Credit Managers, Inc.
www.ascmi.net
---------------------------------------------------------------

Leasing Meetings Open to Non-Members
Today---Wednesday, March 2nd 2005
United Association of Equipment Leasing
"Round Table"
from 1:00 pm – 4:30pm
Orange County, California
http://leasingnews.org/PDF/SoCalMarch05Flyer.pdf
-March 17th –St. Patrick's Day
United Association of Equipment Leasing Regional Meeting
Thursday, March 17th 2005
4:30 pm – 7:30pm
Renaissance Club Sport, 2805 Jones, Walnut Creek
680 & Geary/Treat Blvd, across from Pleasant Hill BART
Please reserve your ticket by Monday, March 7th, via email at:
jhaenselman@befcfinance.com
or call John Haenselman at 650-616-1948
for more information, please go here:
http://leasingnews.org/PDF/NorCalMarch05Flyer.pdf
-----------------------------------------------------------------
-----------------------------------------------------------------

Classified Ads—Help Wanted
Collection Attorney

Collection attorney - three to five years experience, creditor rights and bankruptcy experience is a must - contact: cgates@spiwakandiezza.com
Spiwak & Iezza, LLP, Westlake Village, Ca. is an extremely aggressive collection law firm that believes in taking action against debtors quickly and pushing through to final resolution without delay.
http://www.spiwakandiezza.com/about.htm
National Account Manager

Nat'l Acct. Mgr: Looking for acct mgr's w/limited leasing exp. and good comm. skills. Good commission plan w/emerging company. Send responses & resumes to info@access-capital.org or call 866-434-7555, ext 7838
Platform Business Manager / Asset Manager

Platform Business Manager: Veteran w/ proven sales mngt. Will serve as primary point of contact for bank relationships and manage origination teams to effectively penetrate the market.
Asset Manager: Organized, decisive individual w/ asset mngt./ remarketing exper., covering wide range assets from manufacturing equipment to transportation, energy-related,, technology, retail, etc.
Send your resume to: Kathy.odwyer@rbos.com
Chicago, Illinois
About the Company: RBS Lombard, Inc., based in Chicago, is a member of The Royal Bank of Scotland Group, an AA rated company that is the 6th largest bank in the world by market capitalization as of January 14, 2005. Founded in 2002, RBS Lombard, Inc. has grown to net assets exceeding $2.8 billion and new business volume surpassing $1.1 billion in 2004.
Sales Professionals


Sales Professionals: Outstanding opportunity for Equipment Finance Leasing professionals with middle market finance leasing backgrounds, an existing or established book of business, and at least 2 plus years experience. Banking background preferred, not required. Fast paced environment. Greater NYC area, lease teams okay! E-Mail: iromoff@icbny.com
Please visit our website at: http://www.myindependence.com

Baltimore/Washington based Sales Rep. - To develop vendor & lessee direct originations. Requires 3+ yrs commercial sales exp. For full description and application, click here for more information.
Madison Capital, a Baltimore based equipment and vehicle leasing company for 30 years is a national provider of direct financing services for both vendors and lessees. www.madisoncapital.com
Small Ticket Sales Representative

Great opportunity for experienced small ticket sales rep. We will provide the back office support and you keep all the commission less a fixed monthly admin. fee.
Please email your resume in confidence to dwesley@advantagelease.com
Advantage Leasing is a 20 yr. old company located in West Chester, PA. We have multiple funding sources as well as internal financing.
-----------------------------------------------------------------

Weekly Bulletin Board Complaints
1. This is interesting, but will leave out some details that may give the identity of the leasing company who has allegedly not returned $2293.86 for a lease that did not go through.
The event took place February 5,2003, and the last correspondence was on June 25,2003,when the applicant gave up.
He was told about us by a vendor who was trying to get him to lease a piece of equipment. He said the equipment was more than he could afford, that he was particularly not interested in leasing. He explained his poor experience, and at the end of the conversation, the vendor suggested contacting us. After receiving his documents, we made a presentation and the next day the leasing company said he would refund the deposit, less a fee.
At least communication, the fee was down to $125 and the applicant was willing to settle for that, not half of his claim, which was the first offer. We also assured him that his experience was with one of the 2% as most would return any fees if the lease did not go through. He said he would give it one more try.
2. The complainant stated to the leasing company they wanted their deposit back or the lease to fund. They were tired of waiting. They sent documents, including telling us they had gone through three "site inspections." Again
repeating, either fund the lease or return our deposit.
After several inquiries, including an e-mail with the funder, there appeared to be some question as to the equipment, and why an employee of the vendor appeared during the site inspection to claim he was an employee of the lessee. In reality, the lease was funded after the second site inspection, but the leasing company run by a "CLP," decided to look further ( the third site inspection he did himself) and afterwards asked the funding source to re-wind the funding and he returned the full funding amount. He told Leasing News, when this procedure was complete, he would be returning the full lessee deposit check, holding back nothing, as he felt lucky that he was not being put in a position to buy-back this deal in the near future. He didn't want any part of the advance rentals or any conflict, and basically wanted to try and forget all about it, feeling he was lucky to be able to walk away from a situation that he thought he would be buying back in the near future.
We did not explain the situation with the applicant, as they stated they would be satisfied if the deposit were returned and they would obtain a loan from their bank.
3. We have received several complaints about a specific
leasing company whose "telemarketers" call lessees from a list of UCC filings and "pretend" to be the "funder" of the transaction or "backer" of the leasing company who filed the UCC.
This is a very old technique, including finding names
of companies and the signer on UCC's and contacting
them by mail or by telephone. The leasing company
said it came from a new "salesmen" and they
would speak to him about this "misrepresentation."
We told the leasing company that if we were to receive
more complaints, we would print their name as perhaps
this may not have been a "solo" event, but a sales
technique they have been employing for a long time.
------------------------------------------------------------------

January Housing Starts Highest in 25 years
Housing starts surged to its highest monthly mark in over 25 years. The January tally of 2.159 million is 5% above the prior month's figure.
Single-family units rose significantly to 1.76 million (an all-time high) from 1.71 million unit pace in the prior month.
Multifamily unit starts made gains as well to 399,000 units. Multifamily units starts are begining to show positive traction after bouncing around a historic low end in the past three years.
Housing starts are known for data volatility on a month-to-month basis, particularly during the colder months. January data could partly reflect the atypical warmer temperatures across the country in January.
Home price appreciation has been continuing to run strong. That's a price signal to increase supply to alleviate to housing shortage problems.
The permits, which precede starts, were above 2.1 million for only the second time since the early 1970s, implying continued strength in the new construction sector in the near term. But for the year as a whole 2005, there will be a slight retreat. Interest rates are expected to be higher, which will rein in home buying enthusiasm.
source:
http://www.realtor.org/Research.nsf/files/HousingStarts.pdf/
$FILE/HousingStarts.pdf
----------------------------------------------------------------

NACM Credit Manager's Index February Report Not Optimistic
The rest of the media prints these press releases with the headlines provided, evidently not reading the content. It is misleading.
While the manufacturer index was better than either December or January, it continues below all the other months of 2004. as well as the service industry. Comparing February solely with January is misleading, although it is an improvement. The economy seems to be sluggish in some areas with the housing industry specifically holding the economy in line with low mortgage rate interest.
Further evidence of this can be seen in our "News Briefs. The economy remains sluggish, struggling, and the deficit, the value of the dollar, and jobs continuing to go overseas are still serious with the outcome not optimistic----get tough, play smart, be more aggressive, and most of all, watch your back.
Read the statistics and make up your own mind. Also see
News Briefs below, such as "California "State's Factory Jobs in Danger," "and Manufacturing growth slows in Feb.; construction strong,"
"Reports indicate job growth remains bogged down," and
"GM, Ford suffer in February." Read the statistics, not the hype
of press releases.
http://www.leasingnews.org/items/NACM_Credit_Managers_Index_Report.htm
### Press Release ######################

HealthCapital Announces Successful Investment of MAF I. LP,
Forms Medical Asset Fund II, LP
Shelton-CT: HealthCapital Financial Group, LLC, a finance company exclusive to the healthcare industry since 1998, is pleased to announce the closing of its second fund, Medical Asset Fund II, LP.
This follows the successful completion of Medical Asset Fund I, LP. HealthCapital Financial I, Inc., a wholly owned subsidiary of HealthCapital Financial Group, LLC will serve as the General Partner for Medical Asset Fund II, LP.
Medical Asset Fund II, LP will provide the equity investment component for operating leases and other asset based products to those customers of select medical equipment manufacturers, whose customer base includes, physicians, group physician practices, out patient modalities and hospitals. Equipment suitable for investment will encompass a broad range of revenue producing assets in specialties such as ophthalmology, radiology, oncology, urology, cardiology and neurology.
"As a principal in this industry, HealthCapital will continue to promote products to their manufacturer clients as well as to direct end users to those financing products well suited to the fund's investment parameters," states Gene Feher, President of HealthCapital.
Raymond Leone, VP & Asset Manager, will be responsible for all operational and syndication activities on transactions within the fund on both the "buy" and "sell" side
HealthCapital Financial Group, LLC, is a Connecticut based company, which specializes in providing a broad menu of financial products within the healthcare industry. Those include marketing consulting, consumer/patient financing and equipment leasing.
L&L Capital Partners, LLC of Wilton, CT served as the financial advisor to HealthCapital Financial I on this fund
For further information contact Ray Leone at (203) 225-7575 ext. 220
### Press Release ######################

BALBOA CAPITAL COMPLETES $ 75 MILLION NOTE PURCHASE FACILITY
(Pat Byrne needs this to help pay off his ex-partner Shawn Giffin.
Seriously, the company has been going "gangbusters" since
he hired Curt Lynse, started up a broker division ((Lynse is
making the conference rounds, looking for quality brokers))
and made other internal changes in the direct sales department.
Balboa is buying deals like there is no tomorrow—just like
the good old days, with Bryne in full control. Editor.)
(Irvine, CA) Balboa Capital Corporation announced that it has successfully completed a $75 million note purchase facility financed by RBS Greenwich Capital and insured by Radian Asset Assurance Inc. The indenture trustee is The Bank of New York Trust Company, N.A., and Portfolio Financial Servicing Company is the back-up servicer. The facility is structured as an on balance sheet, revolving debt financing.
This is the company's fifth structured finance transaction. It is a significant step for Balboa Capital whose portfolio grew by over 30% in 2004. The facility will be used to fund transactions originated by Balboa's direct, vendor, and broker channels nationwide. Said Balboa Capital Chief Financial Officer, David Chiurazzi, "This facility is strategically important for us as it provides the ability to finance the growth we have been experiencing and further diversify and stabilize our funding."
RBS Greenwich Capital is a wholly owned subsidiary of The Royal Bank of Scotland Group plc. Since its founding in 1981, the firm has grown from its early roots as one of the first relative value arbitrage-trading firms to become a unique fixed-income capital markets player. Radian Asset Assurance, a subsidiary of Radian Group, is a direct writer of municipal bond insurance and insurance of asset-backed securities and structured transactions.
About Balboa Capital
Balboa Capital provides equipment leasing and financing to small and mid-sized business in the United States. The company markets its products through its direct sales force, vendor channel, and broker partnerships. The company offers leases in the range of $ 5,000 to $ 5,000,000. Balboa Capital is privately held and based in Irvine, CA.
Jonathan Albin
Balboa Capital Corporation
Direct: 949.553.3498 Fax: 949.399.3198
jonea@balboacapital.com
www.balboacapital.com
### Press Release ######################

Sal Maglietta to Lead U.S. Bancorp Equipment Finance—But No Pix
(Sorry, we delayed this press release as we were hoping for
many days to get a picture of Mr. Marlietta, but either he
is not photogenic or the company can't afford to take
a picture of their new boss. If we get one, we'll print
it to let you decide if it was worthwhile. editor )
http://two.leasingnews.org/SoundBits/Cartoons/PIEFACE.WAV
PORTLAND, Ore.------U.S. Bancorp (NYSE:USB) today announced that Sal Maglietta has been named president and CEO of U.S. Bancorp Equipment Finance, Inc. Maglietta replaces William Purcell, the company's current president and CEO, who announced in 2004 his plans to leave the organization. The Portland-based U.S. Bancorp Equipment Finance is one of the largest bank-affiliated equipment finance companies in the United States and has sales offices located in major metropolitan cities across the country. Maglietta will be based in Portland and report to Joseph Hasten, vice chairman of U.S. Bancorp.
As president and CEO, Maglietta will lead and oversee all operations of U.S. Bancorp Equipment Finance, which is composed of four business units, including the Capital Equipment Group, U.S. Bancorp Oliver-Allen, Machine Tool Finance Group and Indirect Finance and Syndications Group.
Hasten commented, "I am pleased that we have been able to attract someone with Sal's impressive background and experience to lead this dynamic line of business. His knowledge and expertise will help us to continue to pursue innovative solutions for customers seeking financing for capital equipment. Sal joins a team of highly motivated bankers who are committed to providing flexible and competitive rates and terms on virtually any capital equipment acquisition."
Maglietta joins U.S. Bancorp Equipment Finance after partnering with Parthenon Capital in Boston where they pursued equity investments in financial services. Prior to that he was with Citibank in New York where he was CEO of Citicapital Equipment Finance, a division of Citigroup. During part of his 24 years with Citigroup he managed strategic business units and products including vendor finance, tax exempt financing, master leasing, small business finance, mortgage securitization, leverage leasing and franchise finance.
A graduate of Manhattan College in Riverdale, New York, Maglietta also has a master's degree from Pace University Graduate School of Business.
Regarding Purcell's departure, Hasten noted, "Bill has done an outstanding job for us during his 20 years with the organization. I can truly appreciate his decision to pursue his entrepreneurial endeavors and I wish him the very best."
U.S. Bancorp Equipment Finance has assets of more than $4 billion and offices across the country. It is one of the largest bank-affiliated equipment finance companies in the United States, and is a major national funding source for companies in nearly every market sector. Transactions range in size from $50,000 to $30 million. Products range from traditional loans to a variety of lease-oriented financing. U.S. Bancorp Equipment Finance, Inc. recognizes the importance of long-term relationships and works to strengthen relationships by using our industry expertise and providing superior customer service. For more information about U.S. Bancorp Equipment Finance, visit www.usbank.com/leasing.
U.S. Bancorp, with $195 billion in assets, is the 6th largest bank holding company in the United States. The company operates 2,370 banking offices and 4,620 ATMs in 24 states, and provides a comprehensive line of banking, brokerage, insurance, investment, mortgage, trust and payment services products to consumers, businesses and institutions. U.S. Bancorp is home of the Five Star Service Guarantee in which the company pays customers if certain key banking benefits and services are not met. U.S. Bancorp is the parent company of U.S. Bank. Visit U.S. Bancorp on the web at www.usbank.com.
U.S. Bancorp Steve Dale, 612-303-0784 Teri Charest, 612-303-0732
### Press Release #######################

Cyence Enhances ExpressCS™ Applications
Powerful upgrades will bring greater operational efficiencies to small- to mid-size leasing companies
St. Petersburg, FL, Cyence International, a leading provider of Web services software for global financial collaboration, has upgraded its ExpressCS™ suite of applications with a variety of enhancements, ranging from credit scoring to tax calculation. The upgrades are another step forward for Cyence in putting powerful tools in the hands of smaller leasing companies—with the goal of improving transaction processing speed and creating efficiencies in finance operations.
ExpressCS™ is a Windows software solution, enhanced with integrated modules built on the Microsoft .NET platform. Compatible with any accounting system, ExpressCS™ focuses on "front-end" processes, from e-commerce and sales and marketing to lease pricing, documentation, funding, and reporting. The software solution was created specifically for small- to mid-size leasing companies who want to leverage the cutting edge of technology to grow their businesses.
"ExpressCS™ 2005 provides significant enhancements to our Web-based interfaces developed with Microsoft.NET," says Mike Cumby, chief product architect for Cyence. "The interfaces enable leasing companies to extend the functionality of the software to multiple lender origination channels, from vendors and brokers to remote sales forces and customers. This recent round of enhancements to ExpressCS™, representing a year of research and development, reflects our ongoing commitment to serving the small- to mid-size leasing market in North America and Europe."
Among the many upgrades for ExpressCS™ 2005 are the addition of a TValue integrated lease calculator, an enhanced method for credit scoring, a function for calculating the stream tax on variable payments, and the ability to create funding packages for any portion of the portfolio to accommodate securitization or syndication. ExpressCS™ 2005 also includes major additions to its data model to support consumer business and non-asset-based loans, as well as enhancements to such features as application work flow, commissions, and remarket quotes. To serve current users of the LeasePlus™ accounting system, Cyence has embedded numerous fields from the LeasePlus data model directly into the ExpressCS data model to enhance Web-based end-of-term processing and full life-cycle reporting.
As a Microsoft® Gold Certified Partner for several years running, Cyence has access to a wide diversity of technical resources within Microsoft's Software Development Network. Recognized by Microsoft for its excellence with the ".NET Award of the Year" in 2002 and the "Channel Builder Award" in 2004, Cyence is also a .NET Logo-Certified Partner.
About Cyence International Inc.:
Cyence International Inc. is a leading provider of Web Services software solutions for the world's banking, manufacturing, and equipment finance markets. Its software solutions, ExpressOS™, ExpressCS™, and Credit Express for Microsoft Office 2003™, embed industry best practices and enable real-time, online collaboration in the end-to-end finance process. From Origination to Credit Adjudication, Document Management to Auditing, Funding, and Booking, the Cyence solution has everything needed to streamline financial transactions and achieve operational excellence. For more information, visit www.cyence.com.
#### Press Release ######################
------------------------------------------------------------------

News Briefs---
Second snowfall in five days snarls traffic and closes schools along East Coast
http://www.usatoday.com/weather/stormcenter/
2005-03-01-eastern-storm_x.htm
Carly Fiorina, the recently ousted chief executive of Hewlett-Packard Co., is in the running to be the next president of the World Bank
http://www.washingtonpost.com/wp-dyn/articles/A64415-2005Mar1.html
Reports indicate job growth remains bogged down
http://www.usatoday.com/money/economy/employment/
2005-03-01-jobs-usat_x.htm
Manufacturing growth slows in Feb.; construction strong
http://www.usatoday.com/money/economy/production/
2005-03-01-feb-ism_x.htm
GM, Ford suffer in February
http://www.boston.com/business/articles/2005/03/02/
gm_ford_suffer_in_february/
Workers' on-job happiness declines
http://www.boston.com/business/articles/2005/03/01/
workers_on_job_happiness_declines/
California State's factory jobs in danger
http://www.mercurynews.com/mld/mercurynews/business/
11020110.htm
U.S. House Prices Rise 11.2 Percent in 2004
http://www.ajc.com/business/content/shared-gen/ap/
Finance_General/House_Prices.html
(also see full story: January Highest rise in 25 years –headlines)
Rock fails to rack up more Oscar viewers
(His political jokes were not only "outdated," but tasteless.editor)
http://www.usatoday.com/life/movies/movieawards/oscars/
2005-02-28-oscar-feedback_x.htm
----------------------------------------------------------------

"Gimme that Wine"
ST. Louis Musicians OK contract—Save Symphony
http://www.stltoday.com/stltoday/entertainment/stories.nsf/music/
story/100FB6000C1304C486256FB80016E4D0?OpenDocument
The Hottest Small Brands of 2004
http://www.winebusiness.com/specialsection/2005/top10smallbrands.cfm
Winery Receives Federal Label Approval on Antioxidant Content
http://biz.yahoo.com/prnews/050227/nysu019_1.html
Napa Valley Auction Results
http://www.nvva.org/auctions/premierenv2005_Release.asp
Raise a glass: America soaks up the vino
http://www.montereyherald.com/mld/montereyherald/news/
nation/10980853.htm
The Vintages of Malibu---Frank J. Prail
http://www.nytimes.com/2005/03/02/dining/02wine.html?oref=login
---------------------------------------------------------------

This Day in American History
1776-Charleston, South Carolina, set up an independent government under a temporary local constituti8on that was to be in effect until an agreement with England could be reached. John Rutledge was chosen president on Marcy 17. The government, said to be the first independent government within the recognized borders of the colonies, successfully defended Charleston against the British army and fleet on June 28, 1776, thus freeing the South from attack for nearly three years.
http://www.edwardrutledge.com/
http://members.aol.com/_ht_a/eveolasovrealtor/page1.html
1776- Americans begin shelling British troops in Boston. On March 17, the British evacuated Boston after American forces seized and fortified Dorchester Heights on March 4. General Howe sailed for Halifax, Nova Scotia, to await reinforcements.
1793-Birthday of Sam Houston, famed American patriot. Houston was a congressman (1823-27) and governor (1827-29) of Tennessee. He resigned his office as governor in 1829 and rejoined the Cherokee Indians (with whom he had lived for several years as a teenage runaway), who accepted him as a member of their tribe. Houston went to Texas in 1832 and became commander of the Texan army in the War for Texan Independence, which was secured when Houston routed the much larger Mexican forces led by Santa Ana, April 21,1836, at the Battle of San Jacinto. After Texas admission to the Union, Houston served as US senator and later as governor of the state. He was deposed in 1861 when he refused to swear allegiance to the Confederacy.
1807-The African slave trade was prohibited after January 1,1808 by an act of Congress, which outlawed importation of slaves into any place within the jurisdiction of the U.S.
1819- Territory of Arkansas organized . The eastern U.S. was slowly becoming urbanized, but the frontier, moving ever westward, was still the place for the vigorous outdoor activities associated with newly settled rural areas. Marksmanship was highly prized and involved such sports as squirrel shooting by four-man teams. On one occasion, a team shot 152 squirrels by nightfall and the other, 141. Considered a brutal sport was the rough-and tumble fight. There were no rules and the two contestants were free to bite off ears or gouge out eyes until a fighter gave up or was knocked unconscious. By the way squirrel shooting is still popular today in many regions.
http://www.cheaperthandirt.com/ctd/dept.asp?dept%5Fid=140823&category
=Game+Calls&dept%5Fname=Squirrel+Calls&mscssid=470F59DW6NAP8JGM
8NWTV7NWC6XPDWJ4
http://www.viriato.net/airgunning/hunting/sr.html
http://www.funsupply.com/airguns/longrange.html
http://ftp.rootsweb.com/pub/usgenweb/ar/state/history/terr/chron.txt
1819-The first immigration law enacted by Congress established rules and procedures for passenger ships brining immigrants to the U.S. The most t important procedure was the numerical registry of immigrations, which made it possible to compile accurate statistics on immigrations in later years.
1828-Melissa Burton Coray born at Mersey, Ontario, Canada. At the age of 18 she accompanied her Mormon Battalion soldier husband, William Coray, on a 2,000-mile military march on foot from Council Bluffs, IA, to San Diego, CA, then 1,500 more miles across the Sierra Nevada Mountains and the Nevada desert to Salt Lake City, UT, the only woman to make the entire trip. On July 30, 1994, a mountain peak near Carson Pass was named for her, the 2nd peak in California to be named for a woman.
1829-Birthday of Carl Schurz, American journalist, political reformer and army officer in Civil War. Born near Cologne, Germany, he died at New York, NY May 14,1906.
http://www.spartacus.schoolnet.co.uk/USAschurz.htm
http://www.germanheritage.com/biographies/mtoz/schurz.html
1836- Texas adopted Declaration of Independence from Mexico.
1853- Territory of Washington organized after separating from Oregon Territory.
http://ftp.rootsweb.com/pub/usgenweb/ar/state/history/terr/chron.txt
1861-The US Congress creates Dakota and Nevada Territories out of the Nebraska & Utah territories. One of the many things leading up to the Civil War were territories and states being created that would become "free states" and thus the "slave states" would lose their leverage in Congress, and the fear that "slavery" would be abolished. On February 4, the Confederacy was formed and earlier in the year states started seeding from the Union. The creation of these territories was signed by President James Buchanan. Nevada Territory was formed from Utah Territory; Dakota Territory from Nebraska Territory. Abraham Lincoln would be inaugurated president in two days; Hannibal Hamlin was his vice-president.
http://ftp.rootsweb.com/pub/usgenweb/ar/state/history/terr/chron.txt
1867- Jesse James-gang attempts to rob bank in Savannah MO, 1 dead. The attempted robbery on a private bank occurred 2:30 pm. March 2, 1867 in Savannah, east of St. Joseph, Missouri in Andrew County. There were five men in the gang, four men dismounted and entered the bank. Judge McClain refused to be robbed and put up an admirable defense. During the attempt Judge John Mc Clain was shot but lived. No money was stolen. http://web.islandnet.com/~the-gang/rob.htm
http://www.ci.st-joseph.mo.us/history/jessejames.asp
http://www.granburytx.com/docs/james.htm
1877 - A United States electoral commission declared Rutherford B. Hayes president, the only American president to be elected this way. The original result had been too close to call, with several disputed ballots. The nation had never before faced a dispute over the results of a presidential election, although elections had been decided by congress several times due to electoral procedure results, but this was the first where a dispute was settled. A candidate needed 185 electoral votes to win and Samuel J. Tilden, the Democratic candidate, clearly had 184. In dispute were the 19 electoral votes of three states still under carpetbag rule—Florida, Louisiana, and South Carolina-plus one vote in Oregon. In Congress both parties agreed on January 29 to establish an electoral commission to decide the issue. The commission, with five members from each house of Congress and five members from the Supreme Court, was made up of eight Republicans and seven Democrats. All the commission's decisions were to fall along party lines. On March 2, Congress accepted the commission's decision, which awarded all the disputed votes to the Republican candidate Rutherford B. Hayes, who thus received 185 electoral votes to Tilden's 184. The Republicans were accused of offering southern Democrats economic favors for their region if they supported Hayes's claim. In any event, the new president showed a conciliatory attitude toward the South: the last Federal troops were withdrawn and there was no further effort to protect the rights of blacks. Reconstruction was over.
1888-The Grand Fountain Savings Bank, also known as the True Reformers Savings Bank, was chartered. It was the first bank for African-Americans operated by African-Americans. It began operations on April 3, with a paid-up capital of $4,000. The first day's deposits were $1,268.69. The board of directors was elected by the society of the United Order of True Reformers, a group founded by William W. Browne.
http://www.aaregistry.com/african_american_history/1990/William_W_
Browne_a_businssman_ahead_of_his_time
1899-Mt.Ranier National Park established, located in the Cascade Mountains of Washington state, this is the fourth oldest national park.
http://memory.loc.gov/ammem/today/mar02.html
1904-Theodor Seuss Geisel birthday, the creator of The Cat in the Hat and How the Grinch Stole Christmas, was born at Springfield, MA. Known to children and parents as Dr. Seuss, his books have sold more than 200 million copies and have been translated into 20 languages. His career began with And to Think That I Saw It on Mulberry Street, which was turned down by 27 publishing houses before being published by Vanguard Press. His books included many messages, from environmental consciousness in The Lorax to the dangers of pacifism in Horton Hatches the Egg and Yertel the Turtle's thinly veiled references to Hitler as the title character. He was awarded a Pulitzer Prize in 1984 "for his contribution over nearly half a century to the education and enjoyment of America's children and their parents." He died Sept 24, 1991, at La Jolla, CA.
1909-Melvin "Mel" Ott birthday, Baseball Hall of Fame outfielder born at Gretna, LA. Playing for the New York Giants, Ott hit 511 home runs, a National League record until Willie Mays surpassed it in 1966. Inducted into the Hall of Fame in 1951. Died at New Orleans, LA, Nov 21, 1958.
1912-drummer Red Saunders born, Memphis TN
http://hubcap.clemson.edu/~campber/saunders.html
http://www.theiceberg.com/artist.html?artist_id=25418
1914-Martin Ritt birthday, American film and television director born at New York, NY. His best-known films are Hud (1963), Sounder(1972), and Norma Rae(1979.) He is perhaps best know for his innovative television drama's in the 50's and 60's. During the 1950's he was blacklisted by McCarthy's anti-Communist crusade. Died December 8,1990, at Santa Monica, CA.
1917-Desi Arnaz birthday. Born at Santiago, Cuba, as Desidero Alberto Arnaz y Acha III, to a wealthy family. The 1933 revolution sent them ( now improvished) to Miami, FL, and the young Arnaz sought a music career. Arnaz led his own band and introduced the conga line to America. He had several musical hits including "Babalu." He moved into acting, meeting his future wife, Lucille Ball, at RKO. Ball and Arnaz created one of the great TV comedies, " I Love Lucy," 1951-1957) and started the innovative Desilu TV production company. Ball and Arnaz divorced in 1960. Arnaz died on December 2, 1986 at Del Mar, Ca.
1923- Arthel "Doc" Watson birthday, singer, musician (Riding the Midnight Train, Then and Now), born Deep Gap, NC. He first gained notice in 1961 with an engagement at Gerde's Folk City in New York's Greenwich Village. And his reputation was solidified with an appearance at the 1963 Newport Folk Festival. Watson relied heavily on traditional material - songs such as "Tom Dooley" and "Shady Grove." He recorded for Folkways and Vanguard records in the '60s. In the early '70s, Doc Watson's career was revived by a guest appearance on the Nitty Gritty Dirt Band's three-album set, "Will the Circle Be Unbroken."
1923-Orrin Keepnews, co-founder of Riverside Records, jazz writer and reviewer born New York City, NY.
http://www.jazzweek.com/news/article/1_000416.html
http://www.highbeam.com/library/doc0.asp?refid=ovav_
key&docid=1G1:19341648
http://www.amazon.com/exec/obidos/ASIN/0195063309/
inktomi-bkasin-20/ref%3Dnosim/104-4344982-0045565
1924-Harmonica player Alexander "Papa George" Lightfoot born Natchez, MS died 1971 Campbell, MS
http://www.eharmonica.net/alexander_lightfoot.htm
1924---Eddie "Lockjaw" Davis birthday Tough tenor Eddie "Lockjaw" Davis is a gutsy hard-driving swinger who displays raw lyricism and real energy in his playing. Admired by all his fellow musicians, he was for a while closely associated with the Count Basie band, but also formed small bands with fellow tenor player Johnny Griffin in the 60s and Roy Eldridge in the 70s.
http://www.artistdirect.com/music/artist/bio/0,,420939,00.html?artist=
Eddie+%22Lockjaw%22+Davis
http://www.amazon.com/exec/obidos/external-search/
102-0189534-1011323?tag=drjohnholleman&keyword
=eddie+lockjaw+davis&mode=music
1925-Highway Numbers introduced. A joint board of state and federal highway officials created the first system of interstate highway numbering in the US. Standardized road signs identifying the routes were also introduced. Later the system would be improved with the use of odd and even numbers that distinguish between north-south and east-west routes.
1927 - Raleigh, North Carolina was buried under 17.8 inches of snow in 24 hours to establish a record snowfall for the city. Nashville, North Carolina received 31 inches of snow.
1931-Tom Wolfe birthday, author, journalist (The Bonfire of the Vanities, The Right Stuff), born Richmond, VA.
1934 -Birthday of Dottie Rambo, contemporary gospel singer and songwriter. She has authored such country gospel favorites as "In the Valley He Restoreth My Soul," "Build My Mansion Next Door to Jesus" and "I Just Came to Talk With You, Lord."
http://www.dottierambo.net/dotnew.htm
http://www.dottierambo.org/booking.asp
http://www.worshipmusic.com/dottie-rambo.html
1936-Andy Kirk Band records," Walkin' and Swingin'' Decca 809.
1942-musician Eddie Money born Brooklyn, NY
1943- Protected by American and Australian fighters, 137 American Flying Fortress and Liberator bombers attacked a Japanese convoy en route from its base at Rabaul to New Guinea today 1943. All the transports and four of the destroyers were sunk and 3,500 Japanese troops were drowned. Of the 150 Japanese aircraft involved in the fighting, 102 were shot down. Of the 150 Japanese aircraft involved in the fighting, 102 were shot down. The Battle of Bismarck Sea was a major victory for the Allies, ending any efforts by the Japanese to send reinforcements to New Guinea.
1944- rock singer Lou Reed was born in Brooklyn, New York. He was lead singer and songwriter of the Velvet Underground in the late 1960s. The group's bleak outlook captured the attention of Andy Warhol, who made them a part of his "Exploding Plastic Inevitable" multi-media show, which toured the US and Canada in 1966. Lou Reed made a bitter departure from the Velvet Underground in 1970, living in seclusion for a couple of years. His solo career began in 1972, and his second album, "Transformer," was produced by David Bowie. From this LP, came Reed's only top-ten single, "Walk on the Wild Side." Reed's later albums ranged from commercial rock to grating instrumental noise. A live concert LP, "Rock 'n' Roll Animal," was certified gold in 1974.
1948-Guitarist, Larry Carlton born, Torrence, Ca.
http://guitar.about.com/library/weekly/aa051099.htm
http://www.larrycarlton.net/
http://www.fourplayjazz.com/larryhome.htm
http://www.gibson.com/whatsnew/pressrelease/2001/apr3a.html
1950-Birthday of singer Karen Carpenter. She teamed with her pianist brother as the Carpenters who became a highly successful pop duo during the 1970s. KC died in 1983 from anorexia nervosa. The Carpenters had 19 hits including "Close to You," and "We've Only Just Begun." Her battle with the disease that led to her death has been the subject of several TV movies and documentaries.
http://www.leadsister.com/timeline/index.htm
http://atdpweb.soe.berkeley.edu/quest/Mind&Body/Carpenter.html
http://www.geocities.com/Nashville/Stage/4933/
LeAnnsKarena.index.html
1951-The first All-Star Game of the National Basketball Association was played at the Boston Garden, Boston, MA, before a crowd of 10,094 patrons. The East team, coached by Joe Lapchick, defeated the West team, coached by John Kundla, by the score of 111-94.
1951-George Wettling's Jazz Band (Sullivan, Hall, Davison) cut "Collier's Climb."
1957 - Teenage heartthrob Tab Hunter's song "Young Love" was number one in the U.S. and stays there for the entire month.
http://www.tabhunter.com/
1957---Top Hits
Young Love - Tab Hunter
Teen-Age Crush - Tommy Sands
Butterfly - Charlie Gracie
There You Go - Johnny Cash
1959- Miles Davis cuts "Kind of Blue" for Columbia. It is considered the number one jazz album best seller today. It was originally released as a Columbia Jazz Club Member alternative, and was considered advant guarde in its day.
http://www.amazon.com/exec/obidos/ASIN/B000002ADT/thejazzfiles/
104-4344982-0045565
http://www.thejazzfiles.com/JazzDavis.html
March 2
1960- Wilt Chamberlain (Philadelphia) sets NBA playoff record of 63 points.
1962-Jon Bon Jovi ( real name John Bongiovi) singer, songwriter ("You Give Love a Bad Name"), born Sayreville, NJ. Bon Jovi's melodic heavy metal on such chart-toppers as "You Give Love a Bad Name" and "Livin' on a Prayer" made them America's hottest rock band in 1986. Albums such as "Slippery When Wet" and "New Jersey" were multi-million-sellers.
1962-Wilt Chamberlain poured in 100 points, an NBA record, as the Philadelphia Warriors defeated the New York Knicks, 169-147, in Hershey, PA. Chamberlain made 36 field goals and a record 28 foul shots and set yet another record by scoring 59 points in the second half.
1963- Chubby Checker hosts "The Limbo Party" at San Francisco's Cow Palace. His special guests include Marvin Gaye, the Four Seasons, the Crystals, Lou Christie, Dick & Dee Dee, Paul & Paula and Herb Albert & the Tijuana Brass.
1964 - The Beatles "Twist and Shout" backed with "There's a Place" is released in the U.S. on Tollie Records, the fourth label to release a Beatle record in America. Also on this day, shooting began on The Beatles' first feature film A Hard Day's Night. The film was a black-and-white semi-fictional account of "a day in the life" of the Beatles, and included eight songs written specifically for the film. Richard Lester was director.
1965---Top Hits
This Diamond Ring - Gary Lewis & The Playboys
My Girl - The Temptations
The Jolly Green Giant - The Kingsmen
I've Got a Tiger by the Tail - Buck Owens
1966-Left wing Bobby Hull of the Chicago Blackhawks became the first NHL player to score 50 goals in a season twice when he scored his 50 th goal of the 1965-66 season in a 5-4 win over the Detroit Red Wings.
1966 --215,000 US soldiers in Vietnam.
1996- Another east coast snowstorm deposited 4.6 inches of snow at Central Park in New York City to bring its seasonal snowfall total to 66.3 inches, breaking the old season snowfall record of 63.2 inches set in 1947-48.
1967- Winners of the ninth annual Grammy Awards for 1966 are announced. Record of the Year is Frank Sinatra's "Stangers in the Night." "Sinatra, a Man and His Music" is tabbed Album of the Year and Song of the Year is John Lennon and Paul McCartney's "Michelle."
1969-Phil Esposito, center of the Boston Bruins, became the first player in National Hockey League history to score 100 points in a season when he scored a goal in Boston's 4-0 victory of the Pittsburgh Penguins.
1972-Pioneer 10: This unmanned probe began a journey on which it passed and photographed Jupiter and its moons, 620 million miles from Earth, in December 1973. It crossed the orbit of Pluto, and then in 1983 become the first known Earth object to leave our solar system. On Sept 22, 1987 Pioneer 10 reached another space milestone at 4:19 PM, when it reached a distance 50 times farther from the sun than the sun is from Earth. It was also the first spacecraft to carry a message intended to be read by living beings elsewhere in the universe. Bolted to the probe's exterior wall was a gold-anodized plaque, six by nine inches in area, that carried a number of illustrations: drawings of a human man and woman, a star map marked with the location of the sun, and a second map showing the flight path of Pioneer 10. The message was designed by astronomer Carl Sagan.
1973---Top Hits
Killing Me Softly with His Song - Roberta Flack
Dueling Banjos - Eric Weissberg & Steve Mandell
Could It Be I'm Falling in Love - Spinners
Rated "X" - Loretta Lynn
1974--Stevie Wonder takes home five Grammy Awards during ceremonies held at the Hollywood Palladium. The singer is honored for Album of the Year ("Innervisions"), Best Pop Vocal Performance ("You Are the Sunshine of My Life"), Best R&B Song ("Superstition"), Best R&B Vocal Performance ("Superstition") and Best Engineered Recording ("Innervisions"). Says Wonder on his five trips up to the podium: "I would like to thank you all for making this the sunshine of my life tonight."
1975- Roberta Flack won three Grammy Awards for "Killing Me Softly With His Song." Best new artist was Bette Midler.
1978 - The coffin containing the body of actor-director Charlie Chaplin was stolen from a Swiss cemetery. Chaplin, who had died a year earlier, is considered one of the great geniuses of cinema. His body was recovered three months later, found in a cornfield 10 miles from the cemetery in Corsier-sur-Vevey, Switzerland, and the grave robbers were arrested. Chaplin's body was reburied in a vault surrounded by cement.
1979 -Over 1,100 Christian organizations combined to form the Evangelical Council for Financial Accountability (ECFA). This oversight agency was created to demonstrate to the public that religious groups wanted to make themselves accountable for the funds they raise and spend.
1979- The three-day Havana Jam, sponsored by CBS Records and the Cuban government, began in the 5,000-seat Karl Marx Auditorium in Havana. Among the acts appearing were Weather Report, Stephen Stills and Billy Joel. They were the first US pop artists to appear in Cuba in more than 20 years.
1981---Top Hits
I Love a Rainy Night - Eddie Rabbitt
Woman - John Lennon
Keep on Loving You - REO Speedwagon
Southern Rains - Mel Tillis
1983-- Sony and Philips introduced their jointly-developed compact disc system. The CD is a digital medium in which sound waves are replicated as a series of binary numbers on the 12 cm disc. A laser in the CD player reads the digital information, which is then translated into sound. In contrast, vinyl records were traditionally recorded using analog technology, which replicates sound waves in the grooves of a record. The sound is transmitted through a needle vibrating in a groove via a cartridge to an amplifier. The major advantage of digital recording over analog is that it eliminates extraneous noise. In analog recording, a noise reduction mechanism is needed to minimize hisses and crackles. Within a decade of the CD's introduction, vinyl records had virtually disappeared from stores.
1984 - After 30 years in business, the first McDonald's franchise closed in Des Plaines, Illinois. A new drive-in McDonalds opened right across.
http://www.roadsideamerica.com/attract/ILDESmcd.html
1985 - For the first time, country singer, Gary Morris hit #1 on the country charts with "Baby Bye Bye" from his album, "Faded Blue".
1986 - Queen Elizabeth signed the Australia bill, formally severing the last constitutional ties with Britain.
1987 - Two sets of quintuplets were born, one set to Rosalind Helms in Peoria, Illinois, and another set to Robin Jenkins of Las Vegas, Nevada.
1987 - United States Government officials said the median price for a new home topped $100,000 for the first time. The six-figure price of $110,700, was up from $94,600.
1989---Top Hits
Straight Up - Paula Abdul
Lost in Your Eyes - Debbie Gibson
The Lover in Me - Sheena Easton
I Sang Dixie - Dwight Yoakam
1991- Andrew Lloyd Webber's "Aspects of Love" closed in New York after 377 performances. It was the shortest run of any Lloyd Webber musical on Broadway. "Aspects of Love" was said to be the most expensive play in Broadway history, costing about two million dollars to open and running up expenses of eight million by the time it closed. Little of the investment was recouped during the show's nearly 11-month run. The British production was much more successful, running for more than three years.
1992- Second baseman Ryne Sandberg signed a four-year contract with the Chicago Cubs worth $28.4 million to become baseball's highest paid player at the time, passing Bobby Bonilla of the New York Mets. The eight-time All-Star and nine-time Gold Glove winner retired in the middle of the 1994 season but retuned to the game ( at a far lower salary) in 1996.
1999-Bob Dylan is the opening performer at the House Of Blues at the Mandalay Bay Resort in Las Vegas. During the encore, Dylan performs with U2's Bono for a rousing rendition of "Knockin' On Heaven's Door.
----------------------------------------------------------------

Winter Poem
We've Only Just Begun
by Paul Williams and Roger Nichols
We've only just begun to live,
White lace and promises
A kiss for luck and we're on our way.
And yes, We've just begun.
Before the rising sun we fly,
So many roads to choose
We start our walking and learn to run.
And yes, We've just begun.
Sharing horizons that are new to us,
Watching the signs along the way,
Talking it over just the two of us,
Working together day to day
Together.
And when the evening comes we smile,
So much of life ahead
We'll find a place where there's room to grow,
And yes, We've just begun.