Collection attorney - three to five years experience, creditor rights and bankruptcy experience is a must - contact: cgates@spiwakandiezza.com
Spiwak & Iezza, LLP, Westlake Village, Ca. is an extremely aggressive collection law firm that believes in taking action against debtors quickly and pushing through to final resolution without delay.
http://www.spiwakandiezza.com/about.htm
Tuesday, March 15, 2005
Headlines---
Classified Ads--Doc Mgr./Finance/Legal
Economic Events This Week
http://www.preferredcap.com "not available"
Cartoon---
Letters--We get eMail
Sal Maglietta Enjoys a Good Cigar
Classified Ads---Help Wanted
Leasing Association Meetings Non-Members
Jean Cutting Joins Independence Community Bank Leasing
TCF Nat. Bank Issues $50 million Subordinated Notes
News Briefs---
California News Brief---
"Gimme that Wine"
This Day in American History
Winter Poem
######## surrounding the article denotes it is a "press release"
----------------------------------------------------------------
----------------------------------------------------------------

Classified Ads
Documentation Manager / Finance / Legal
Documentation Manager: New York, NY.
10+ years in equipment leasing/secured lending. Skilled in management & training, documentation, policy and procedure development & implementation, portfolio reporting. Strong work ethic.
Email: dln1031@nyc.rr.com

Finance: Chicago, IL
Experienced in big ticket origination, syndication, valuation and workout.
Twenty five years, MBA, CPA,

JD, LLM (Tax), structuring specialist. Inbound and outbound transactions. Email: pal108381@comcast.net
Transaction Summary
Website: www.tlgattorneycpa.com

Finance: Austin, TX.
20+ years all facets of lease/finance. Collection and credit management. Equipment & rolling stock structuring. $150k credit authority, $100 million portfolio management.
Email: texmartin@juno.com

Finance: Lyndhurst, NJ
CFO w/20+ years leasing/financing. Respected by lenders/rating agencies full & fair financial reporting. Outstanding record restructuring debt. Adept at investor relations and mentoring people.
Email: joemcdev@aol.com

Finance: San Jose, CA.
15+ years sourcing debt, managing cash and receivables and other treasury functions. Strong background in credit, contract
administration and bankruptcy litigation experience. MBA Finance .
Email: raycis@comcast.net

Legal: Los Angeles, CA
Experienced in-house corporate and financial services attorney seeks position as managing or transactional counsel. Willing to relocate. Email: sandidq@msn.com
----------------------------------------------------------------

Economic Events This Week
Today
March 15
Retail Sales: February
Inventory-Sales Ratio: January
Wednesday
March 16
Housing Construction: February
Industrial Production: February
Capacity Utilization: February
Thursday
March 17
Leading Indicators: February
Weekly Jobless Claims
------------------------------------------------------------------

http://www.preferredcap.com "not available"
Preferred Capital
6860 W Snowville Rd,Ste 110
Brecksville, OH 44141
Not to be confused with any other company with a similar name. As Leasing News reported last week: According to a highly reliable source, the company is actively working with creditors to avoid filing bankruptcy. They are "...still in business, this week," we were told.
Others tell us they are in the process of closing, as it appears they cannot work out the cash flow with their banks and other creditors.
In moving the story to the archives, we had not converted their logo to our URL to save, so when we moved the story, the logo disappeared. We went on line, the logo was not there, in fact only the words " website not available" appeared. At press time, we checked it again, not there. While this may be a technical problem, it more than likely is a forecast of news to come.
----------------------------------------------------------------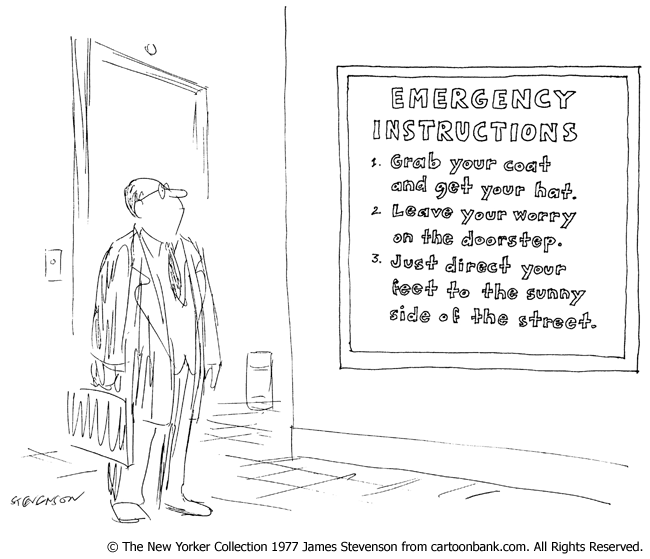 ----------------------------------------------------------------

Letters---We get eMail
"I appreciate your reading of my report and positive comments.
"Thank you."
Rhonda
( Rhonda Roland Shearer)
--
"I especially enjoyed your interview with the person from the FTC."

Tom Martin
http://www.leasingnews.org/Conscious-Top%20Stories/Novergence_84.htm
--
"Thanks Kit for recognizing the mountain of "non-standard practices" involved in these Norvergence ERA's.
"It appears most of the LC's involved have to carry on with the premise that the small businesses duped into this fraudulent scheme MUST have known that they were signing a Delivery & Acceptance for an Equipment Lease. But the Norvergence documents left behind show there was fraud & deception at every level of the Norv organization to hide the truth about the ERA from the customers.
"Even though the LC's fronted the cash to the crooks, they want to be made whole plus a profit for their involvement. The small businesses just want out.
"As small businesses, we did due diligence on this new supplier - looked on the web, asked for and called references. The only problem was I was looking to make sure they were a real company that provided real phone services. And like a good Ponzi scheme, it all checked out.
"Norvergence stole cash from the LC's using my good credit. The LC's wrote the checks. They should have seen through the scheme because that is their business."
Amy
http://www.leasingnews.org/Conscious-Top%20Stories/
Reg_of_the_Equip_leasing.htm
---
"I heard back from the US Attorney General in Washington and the Governments case against the California Computer Vendor named Tech Com with operators Ernie Reinhardt & Byron Allen - which has transaction dating back over 4 years ago, resulted in two convictions. They are currently in the penalty phase...
"There were originally 14 defendants and 12 agreed to Plea Bargain. The main 2 individuals who did not Plea Bargain- Reinhardt and Allen - were found guilty this month by a Jury Trial."
Darren
Alliance Capital
"Specializing in Equipment Financing"
Charlotte * Los Angeles * New York * Phoenix
(480) 443-0002 ext. 211 * (480) 443-8826 fax
Darren Gardner, CLP, President
http://www.leasingnews.org/Conscious-Top%20Stories/Reinhardt_guilty.htm
---
"Last year you posted a note for me about CFI having some of our space available for sublease.

"CFI is in the New York area, specifically in Hackensack, NJ.
Since it is a fully functioning office, with furniture, it might work
for someone who wants a remote sales office.

"Would you be agreeable to posting a notice for my again?"

Regards,
Tom Martin
CFI Financial Services
201-489-2600
(Sorry, can't do it again. editor )
---
"I'll be very interested in your follow-up of the Dell situation.
"There is much truth in the claims against Dell. Our experience was exactly as claimed by the second person . . . we ordered certain specifications in the computer and received something different. When we tried to complain, we couldn't reach anyone, including our sales rep who had always been accessible prior to the order being shipped.
"We did finally reach them after several weeks and informed them we were sending the unit back, and we expected a full credit to our credit card. And, of course, we contacted the credit card company and filed a dispute.
"However, it was quite evident from our dealings that they did not anticipate making the sale to a knowledgeable computer user . . . my father is the one that ordered the computer and he was up-sold from the very start. The $900+ computer he originally ordered ended up being over $2000 and did not come with all the promised upgrades. Fortunately, I had the knowledge to know he wasn't getting what he was paying for, and set about correcting the situation. We ended up buying a Compaq with all the amenities we wanted for $1000 less than the Dell.
"Thanks, also, for the coverage on Kendra Bernal . . . I hope that woman (?) gets what she deserves.
"Have a great day, and keep up the excellent work!"
Sincerely,
Jeanette Bowers
T-N-T Leasing Corp.
Terre Haute, IN
http://www.leasingnews.org/archives/February%202005/02-24-05.htm#dell
--
"Your article about Government Regulation of the Industry was very good.

"I'm making sure that all of my employees read and understand it. Thanks and take care."
Kevin Clune
http://www.leasingnews.org/Conscious-Top%20Stories/Survey_Results.htm
Sal Maglietta Enjoys a Good Cigar
The new president and CEO of U.S. Bancorp Equipment Finance Sal Maglietta's immersion into golf coincided with his emerging appreciation for cigars. As with golf, cigars played a bit role in his youth, only in this case the impact was positive. "I had an uncle and a cousin who always had cigars in their mouths," he says. "It looked good. I thought, 'I want to be that kind of guy.' My uncle never smoked them: they were just in his mouth, those little Parodis."
Once Maglietta started golfing frequently, cigars became a central part of the ritual. "A cigar became like ham-and-eggs at the first tee," he says. "Before I tee off, I light one up and lay it on the tee marker. That's when I usually smoke, when I play golf, or sometimes afterwards if we're sitting around having sandwiches."
Maglietta isn't partial to a specific brand, but "I do like the robusto-sized cigars. I once had Nat Sherman's in New York make some cigars for me, but they were too strong. My preference is for a light, rather than a dark."
When asked what draws him to cigars, he responds, "It's a personal thing. You get an enjoyment. A little bit of solitude helps pass the time of day. It's relaxing. Especially here in Portland where I get a view of the greenery, something you don't see in New York City, unless you go to Central Park. Here I can step outside the building, take a break, and enjoy the scenery, plus have a good cigar. "
------------------------------------------------------------------

Classified Ads---Help Wanted
Collection Attorney

Collection attorney - three to five years experience, creditor rights and bankruptcy experience is a must - contact: cgates@spiwakandiezza.com
Spiwak & Iezza, LLP, Westlake Village, Ca. is an extremely aggressive collection law firm that believes in taking action against debtors quickly and pushing through to final resolution without delay.
http://www.spiwakandiezza.com/about.htm
Marketing Officer

Marketing Officer, generate/maintain relationships w/equip. leasing companies nationwide. Heavy phone/moderate travel. Ability to read/understand FS/tax returns required. Indirect marketing exp. necessary plus computer skills. Bachelor's degree.
Email resume to sgreen@bankofthewest.com
Website: www.bankofthewest.com
Bank of the West and its subsidiaries are equal opportunity/affirmative action employers. It is our policy to recruit, advertise, employ, promote, transfer, discipline, and discharge without regard to race, religion, color, national origin, ancestry, age, physical or mental disability, medical condition, veteran status, sexual orientation, sex, marital status, or any other protected status.

Middle Market Sales Representative

Middle Market Sales Rep.: exp. sales reps throughout country for middle market leasing/financing. Must have min.5-years exp. in "hard assets" ranging from 100K -$1.0MM generated from vendor and /or direct sources. Excel. benefits, base salary and commission program. Resumes to amandell@eqcorp.com .
About the Company: A rapidly expanding Middle Market Leasing / Finance Company located in CT. Equilease Financial Services, Inc
National Account Manager

Nat'l Acct. Mgr: Looking for acct mgr's w/limited leasing exp. and good comm. skills. Good commission plan w/emerging company. Send responses & resumes to info@access-capital.org or call 866-434-7555, ext 7838
Platform Business Manager / Asset Manager

Platform Business Manager: Veteran w/ proven sales mngt. Will serve as primary point of contact for bank relationships and manage origination teams to effectively penetrate the market.
Asset Manager: Organized, decisive individual w/ asset mngt./ remarketing exper., covering wide range assets from manufacturing equipment to transportation, energy-related,, technology, retail, etc.
Send your resume to: Kathy.odwyer@rbos.com
Chicago, Illinois
About the Company: RBS Lombard, Inc., based in Chicago, is a member of The Royal Bank of Scotland Group, an AA rated company that is the 6th largest bank in the world by market capitalization as of January 14, 2005. Founded in 2002, RBS Lombard, Inc. has grown to net assets exceeding $2.8 billion and new business volume surpassing $1.1 billion in 2004.
Sales Professionals


Sales Professionals: Outstanding opportunity for Equipment Finance Leasing professionals with middle market finance leasing backgrounds, an existing or established book of business, and at least 2 plus years experience. Banking background preferred, not required. Fast paced environment. Greater NYC area, lease teams okay! E-Mail: iromoff@icbny.com
Please visit our website at: http://www.myindependence.com

Baltimore/Washington based Sales Rep. - To develop vendor & lessee direct originations. Requires 3+ yrs commercial sales exp. For full description and application, click here for more information.
Madison Capital, a Baltimore based equipment and vehicle leasing company for 30 years is a national provider of direct financing services for both vendors and lessees. www.madisoncapital.com
Small Ticket Sales Representative

Great opportunity for experienced small ticket sales rep. We will provide the back office support and you keep all the commission less a fixed monthly admin. fee.
Please email your resume in confidence to dwesley@advantagelease.com
Advantage Leasing is a 20 yr. old company located in West Chester, PA. We have multiple funding sources as well as internal financing.
------------------------------------------------------------------
Leasing Meetings Open to Non-Members
March 17th
United Association of Equipment Leasing Regional Meeting
Thursday, March 17th 2005
4:30 pm – 7:30pm
Renaissance Club Sport, 2805 Jones, Walnut Creek, California
680 & Geary/Treat Blvd, across from Pleasant Hill BART
Please reserve your ticket by Monday, March 7th, via email at:
jhaenselman@befcfinance.com
or call John Haenselman at 650-616-1948
for more information, please go here:
http://leasingnews.org/PDF/NorCalMarch05Flyer.pdf
----------
March 30th Lunch Meeting
Eastern Equipment and Leasing Association
Wednesday, March 30th 2005
"Meet and Greet"
hosted by: Carl Anderson and Carlo LePardo of M&T Bank George Parker of Leasing Technologies International
Longfellows Wayside Inn
Sudbury, Massachusetts
Please register by March 25th at:
http://www.eael.org/EAELSudbury.pdf
For additional information and registration, please contact the EAEL office at 212-809-1602
----------
April 5th Lunch Meeting
Eastern Equipment and Leasing Association
Tuesday, April 5th 2005
"Meet and Greet"
hosted by Carl Anderson and Mike Neville of M&T Bank
Charley's Crab Cleveland, Ohio
Please register by April 1st.
http://www.eael.org/EAELCleveland.pdf
For additional information and registration, please contact the EAEL office at 212-809-1602
------------------------------------------------------------------
### Press release #######################

Jean Cutting Joins Independence Community Bank Leasing
Jean Cutting, a diversified leasing professional with 21 years of experience at major financial institutions, has joined the ICB Leasing Corp. subsidiary of Independence Community Bank, announces Ira Z. Romoff, Director of Leasing.
Ms. Cutting, who gained her leasing expertise at Fleet/Bank of America and IBJ Schroder Bank & Trust, will be Senior Indirect Originator and will provide debt financing to lessors and brokers nationwide.
She is a graduate of St. John's University and a resident of Morris County, NJ.
Independence Community Bank has assets of nearly $18 billion and a network of more than 120 branches in the New York-New Jersey metropolitan region.
Independence Business Banking focuses on relationship banking with a broad line of products and services to meet the financial needs of small businesses, professionals, entrepreneurs and middle-market companies. ICB Leasing offers full service equipment lease funding that is a premier choice for small and medium-ticket equipment financing lessors Independence also offers an extensive suite of cash management products, trust and international trade services, asset-based lending and private banking.
For information about Independence Business Banking equipment leasing, call Jean Cutting at 212-209-9178.
### Press Release #######################

TCF National Bank Issues $50 million of Subordinated Notes
WAYZATA, Minn.-----TCF National Bank ("TCF Bank") a wholly-owned subsidiary of TCF Financial Corporation ("TCF") will issue on March 16, 2005 $50 million of subordinated notes due 2015.
The notes bear interest at a fixed rate of 5.00% for the first five years and will reprice quarterly thereafter at the three-month LIBOR rate plus 1.56%. The notes may be redeemed by TCF Bank at par after five years and will qualify as Tier 2 or supplementary capital for regulatory purposes, subject to certain limitations. TCF Bank will pay the proceeds from the offering to TCF to be used for general corporate purposes, which may include repurchases in the open market of TCF common stock.
TCF is a Wayzata, Minnesota-based national financial holding company with $12.3 billion in assets. TCF has 430 banking offices in Minnesota, Illinois, Michigan, Wisconsin, Colorado and Indiana. Other TCF affiliates provide leasing and equipment finance, brokerage, and investments and insurance sales.
TCF Financial Corporation, Wayzata Jason Korstange, 952-745-2755 www.TCFExpress.com
### Press Release ######################
----------------------------------------------------------------

"News Briefs"
Tax changes get tentative OK
http://www.dallasnews.com/sharedcontent/dws/dn/latestnews/stories/
031505dntextaxbill.c38f0.html
A Tyco Lawyer Says She Was Not Told About Forgiven Loans
http://www.nytimes.com/2005/03/15/business/15tyco.html?
pagewanted=all&oref=login
FTC: CompUSA settles rebate complaint
http://www.msnbc.msn.com/id/7160072
Shelves Gain Appeal in Auto-Lease Sector
http://www.absnet.net/include/showfreearticle.asp?file=/headlines/.htm
Fans abuzz over Mario Vazquez quitting 'American Idol'
http://story.news.yahoo.com/news?tmpl=story&cid=529&ncid=529&e=
2&u=/ap/20050314/ap_en_tv/tv_american_idol
----------------------------------------------------------------

California Nuts Brief----
Schwarzenegger criticizes state unions/Takes on Teachers
http://www.sfgate.com/cgi-bin/article.cgi?f=/n/a/
2005/03/14/state/n194540S85.DTL
----------------------------------------------------------------

"Gimme that Wine"
Northern California Grape vines bud in early heat
http://www1.pressdemocrat.com/apps/pbcs.dll/article?AID=/20050312/
NEWS/503120336/1033/NEWS01
High-end merlots get last laugh
http://www.napanews.com/templates/index.cfm?template=story_full
&id=C6CBC00A-223B-4FC5-9E2C-D33830DB2F95
Men who founded Perrier turn to wine in Healdsburg, California
http://seattlepi.nwsource.com/business/apbiz_story.asp?category=
1310&slug=Perrier%20Wines
In Sonoma, a new festival of wine and song May 26-29
http://www.sfgate.com/cgi-bin/article.cgi?file=/c/a/
2005/02/24/DDGO0BFB151.DTL
Barolo patriarch Mascarello dies
http://www.decanter.com/news/62329.html
The Japan Times: Wines of Washington State
http://www.japantimes.co.jp/cgi-bin/getarticle.pl5?fg20050311mc.htm
-----------------------------------------------------------------

This Day in American History
1767- Andrew Jackson Birthday, 7th president of the US (Mar 4, 1829-Mar 3, 1837) was born in a log cabin at Waxhaw, SC. Jackson was the first president since George Washington who had not attended college. He was a military hero in the War of 1812. His presidency reflected his democratic and egalitarian values. Died at Nashville, TN, June 8, 1845. His birthday is observed as a holiday in Tennessee.
1783- General George Washington addressed a meeting at Newburgh, NY, of Continental Army officers who were dissatisfied and rebellious for want of back pay, food, clothing and pensions. General Washington called for patience, opening his speech with the words: "I have grown gray in your service." Congress later acted to satisfy most of the demands.
1820- Maine became the 23rd state, prior to this date it was part of Massachusetts. The Pine Tree State. The white pine cone with its tassel is the state flower. The chickadee is the state bird. The landlocked salmon is the state fish, the tourmaline is the state mineral. The state song:.. "State of Maine Song". 'I direct' is the state motto which is 'dirigo' in Latin.. From the 15 th to 19 th century, this was a great fishing area, off the coast of islands of Nova Scotia. The name of the state comes for its first use to distinguish the mainland from islands offshore. Maine was also thought to be named in honor of Henrietta Maria, Charles I of England's queen. She owned a province in France titled, Mayne. Augusta is the capital of Maine (not Georgia).
http://memory.loc.gov/ammem/today/mar15.html
1827-Freedom's Journal, first Black newspaper, published by John Russwurm and Samuel Cornish
http://www.shsw.wisc.edu/library/aanp/freedom/index.html
1865- Battle of Averasboro NC
http://www.averasboro.com/The%20Battle.htm
http://www.jeanwellstravel.com/ncinthecivilwar.htm
http://www.averasboro.com/
1907-trumpet player Jimmy McPartland born, Chicago, Il http://www.redhotjazz.com/McPartland.html
http://www.lib.uchicago.edu/e/su/cja/mcpphotos.html
1912-birthday of guitarist/folksinger Lightin' Hopkins, Centerville, TX His career spanned more than 30 years, even though he did not begin performing in earnest until middle age. Hopkins spent most of his life in the Houston area, recording his first hits, "Short Haired Woman" and "Baby Please Don't Go" for the local Gold Star label in 1947. Texas blues fell from favor in the mid-1950s, and Hopkins was not heard from again until 1959 when he began playing folk and blues festivals. Lightnin' Hopkins's last performance was at Carnegie Hall in 1979. He died of cancer in 1982.
1913-the first small claims court established for small debtors, was authorized by Kansas, to deal with cases involving not more than $20. Plaintiffs and defendants appeared without legal representation. Judges served without fee, pay, or award and were not required to be lawyers. Appeals could be take to the district court.
1916 –Trumpet player/bandleader Harry James birthday
1930- USS Constitution (Old Ironsides) floated out to become a national shrine.
http://www.ussconstitution.navy.mil/historyupdat.htm
http://www.ussconstitution.navy.mil/
1933-Birthday of Ruth Bader Ginsburg, U.S. Supreme Court judge appointed 1992, lifelong advocate of women's rights. She won five of the six cases that she argued before the Supreme Court, establishing the unconstitutionality of unequal treatment for men and women. She was the editor of the Harvard Law Review. Ginsburg graduated first in her class of 1959, but she was unable to find a job in a law firm; neither mothers nor Jews were being hired. She eventually found employment as a clerk with a federal district judge in New York with the proviso that a male appointee would be waiting when she failed. She was the first female tenured professor at Columbia University and former director of the Women's Rights Project of the ACLU. President Bill Clinton nominated Ginsburg to the Supreme Court on June 15, 1993, and the Senate overwhelmingly (96—3) approved her nomination. She took the oath of office on August 10, 1993
1937-the first birth control clinic run by a state government was opened in Raleigh, NC, by the state board of health, including a program setting up contraceptive clinics for poor married women in local maternity and child health services.
1937-the first blood bank to preserve blood by refrigeration for future use in transfusions was established by the Cook County Hospital, Chicago, IL.,
1941- Mike Love of the Beach Boys was born in Los Angeles. Love is a cousin of the three Wilson Brothers - Brian, Carl and Dennis. With their friend, Al Jardine, they formed a high school group which played under such names as the Pendletones, Kenny and the Cadets and Carl and the Passions. Mike Love and Brian Wilson wrote "Surfin'," which was a California hit in 1961 for the group, now called the Beach Boys. Murray Wilson, the father of Brian, Dennis and Carl, got the Beach Boys a contract with Capitol Records. Their hits began - "Surfin' Safari," "Surfin' USA" and "Surfer Girl." These were the songs that launched the surf music fad. They went to University High School, as I did, played in some of their pick-up bands, and yes, they really were surfers, who got up at 5am to go surfing before going to school—before the days of wet suits, too.
1941 - the most severe blizzard in modern history struck North Dakota and Minnesota. The blizzard hit on a Saturday night while many were traveling and resulted in the tragic loss of 71 lives. Winds gusted to 75 mph at Duluth, Minnesota and to 85 mph at Grand Forks, North Dakota. Snow drifts reached 12 feet in north central Minnesota.
1944-Sly Stone ( Sylvester Stewart) singer, musician born Dallas, Texas http://www.artistinformation.com/sly_&_the_family_stone.html
1946-Nat "King" Cole records "Route 66" written by Bobby Troupe.
1947-Ensign John W. Lee of Indianapolis, IN was commission an officer, becoming the first in the U.S. Navy. He was assigned to the U.S. S. Kearsarge.
1948- Parcel Post Air Service between the United States and 21 countries in Europe and Africa began. Service late in the year began to South America and then to the Pacific.
1954---Top Hits
Make Love to Me! - Jo Stafford
I Get So Lonely - The Four Knights
Answer Me, My Love - Nat 'King' Cole
Slowly - Webb Pierce
1955-Colonel Tom Parker becomes Elvis Presley's manager. Parker's previous show-business experience included managing country stars Hank Snow, Eddy Arnold and Gene Autry. Parker manages Presley all his life and after his death.
1956 - The musical, "My Fair Lady", opened on Broadway. The show ran for 6-1/2 years before 2,717 audiences. It became, thanks to Rex Harrison and an outstanding cast, the longest-running musical to that time.
1957-Caorl Heiss of Ozone Park, Queens , New York City won her first National Women's figure skating championship at Berkeley, CA: her second and third in 1958 and 1959; and her fourth consecutive title on January 29, 1960k,at Seattle, WA.. She won again
1960- the Key Largo Coral Reef Preserve, an area 21 miles long and 3.5 wine in the Atlantic Ocean was made an Undersea park by proclamation of President Dwight David Eisenhower. This wildlife refuse contains 40 of the 52 known coral species.
1962---Top Hits
Hey! Baby - Bruce Channel
Midnight in Moscow - Kenny Ball & His Jazzmen
Don't Break the Heart that Loves You - Connie Francis
Misery Loves Company - Porter Wagoner
1966-Winners of the eighth annual Grammy awards for 1965 are announced. Record of the Year is "A Taste of Honey" by Herb Albert and the Tijuana Brass. Album of the year is Frank Sinatra's "September of My Years." Song of the Year is "The Shadow of Your Smile" by Paul Francis Webster and Johnny Mandel
1968 - "LIFE" magazine called Jimi Hendrix, "the most spectacular guitarist in the world."
1970---Top Hits
Bridge Over Troubled Water - Simon & Garfunkel
Travelin' Band/Who'll Stop the Rain - Creedence Clearwater Revival
The Rapper - The Jaggerz
It's Just a Matter of Time - Sonny James
1972-Singer Robert John scores with a remake of the Tokens' Number One hit "The Lion Sleeps Tonight." John's version goes Top Fifteen and earns him a gold record
1972-Los Angeles Radio station KHJ is raided by L.A. police after calls from listeners who feared there'd been a revolution at the station from 6:00 to 7:30 in the morning. DJ Robert W. Morgan had played Donny Osmond's "Puppy Love" over and over. The police left without making any arrests
1977- "Eight is Enough" premiers on TV. This one-hour comedy-drama was set in Sacramento and starred Dick Van Patten as Tom Bradford, a columnist for a local paper and a widower with eight children. Diana Hyland played his wife Joan; she died from cancer after filming five shows. The children were played by Grant Goodeve, Lani O'Grady, Laurie Walters, Susan Richardson, Dianne Kay, Connie Needham, Willie Aames and Adam Rich. In the fall of 1977 Betty Buckley joined the cast as tutor Abby Abbott, who later married Tom. Most of the cast was reunited for Tom's 50th birthday on "Eight Is Enough: A Family Reunion" shown on Oct 18, 1987.
http://www.becoming.net/eie/
http://www.tvtome.com/tvtome/servlet/ShowMainServlet/showid-691/
1977-"Three's Company" appears on TV. This half-hour comedy featured two girls and a guy sharing an apartment. In order for the landlord to go along with the living arrangements, Jack Tripper, played by John Ritter, had to pretend he was gay. Cast included Joyce DeWitt, Suzanne Somers, Norman Fell, Audra Findley, Richard Kline, Don Knotts and Priscilla Barnes. The last telecast aired on Sept 18, 1984.
http://www.threescompany.com/tcompany/www/
http://www.sitcomsonline.com/threescompany.html
1978---Top Hits
(Love Is) Thicker Than Water - Andy Gibb
Night Fever - Bee Gees
Lay Down Sally - Eric Clapton
Mamas Don't Let Your Babies Grow Up to Be Cowboys - Waylon & Willie
1972-American Hot Wax," a film about a week in the life of pioneer rock & roll disc jockey Alan Freed, premieres in New York. The soundtrack features Jackie Wilson, Buddy Holly, the Moonglows, Drifters, Spaniels, Cadillac's, Zodiacs and others.
1981-the National Football League prohibited the use of any sticky substances on the body uniform or equipment of any player. The rules change was largely aimed a the defensive unit of the Los Angeles Raiders, winners of the 1981 Super Bowl, and in particular at LA defensive back Lester Hayes, who coated his arms and chest with Stickum and intercepted 13 passes during the 1980 season.
1984- Severe thunderstorms in Arkansas produced 2 violent (F4) tornadoes. The first tornado tracked 48 miles through Van Buren, Cleburne, and Independence counties. 2 people were killed and 13 were injured. 63 homes and 22 mobile homes were destroyed. The tornado lifted the highway 16 bridge and threw it into Greers Ferry Lake. The bridge was 1/4 mile long and had a large steel superstructure. The second tornado tore through Jackson and Poinsett counties with 5 people killed and 12 injured
1985- "Mr. Belvedere" premiers on TV. A sitcom about a sarcastic, talented, wise British housekeeper and his love-hate relationship with a Pittsburgh family. It starred Christopher Hewett as Lynn Belvedere, former baseball player Bob Uecker as his employer/antagonist sportswriter George Owens, Ilene Graff as George's wife Marsha, a law student, Rob Stone as Kevin, Tracy Wells as Heather and Brice Beckham as mischievous Wesley. At the end of each episode, Mr. Belvedere narrated the day's lesson as he wrote in his journal, and ended the show on a funny note. The last telecast aired July 8, 1990.
http://www.sitcomsonline.com/mrbelvedere.html
http://us.imdb.com/title/tt0088576/
1986---Top Hits /
Sara - Starship
These Dreams - Heart
Secret Lovers - Atlantic Starr
I Could Get Used to You - Exile
1987-Bryan Adams' "Heat of the Night" becomes the first commercially released cassette single, or cassingle, in the U.S.
1987 - The place: Orlando, Florida. The golf course: the Arnold Palmer-designed Bay Hill layout. The tournament: the Bay Hill Classic. Don Pooley showed the golf world what a true million-dollar swing looked like, as he made a hole in one during the final round. The tournament sponsor had offered a million dollars to anyone making an ace. Pooley didn't win the tourney, but won a lot more than anyone else.
1988- "The Wonder Years" premiere on TV. A coming-of-age tale set in suburbia in the 1960s and 1970s. This drama/comedy starred Fred Savage as Kevin Arnold, Josh Saviano as his best friend Paul and Danica McKellar as girlfriend Winnie. Kevin's dad was played by Dan Lauria, his homemaker mom by Alley Mills, his hippie sister by Olivia d'Abo and his bully brother by Jason Hervey. Narratator. Daniel Stern was the voice of the grown-up Kevin. The last episode ran Sept 1, 1993 but it remains popular in syndication.
http://www-personal.umich.edu/~kpearce/wy.html
http://www.imdb.com/title/tt0094582/
1988 - More than one hundred hours of continuous snow finally came to an end at Marquette MI, during which time the city was buried under 43 inches of snow. Unseasonably cold weather prevailed in the southeastern U.S., with forty-one cities reporting record low temperatures for the date.
1993 - 69 daily low temperature records were broken over the eastern US as cold air persisted behind the "blizzard of '93". Elkins, West Virginia recorded 5 degrees below zero to break its old record by 15 degrees and New Orleans, Louisiana dropped to 31 degrees to break its old record by 9 degrees. Fort Myers, Florida shivered at 39 degrees.
1994- .9 inches of snow on this day brought the seasonal snowfall total at Binghamton, New York to 123.2 inches -- the city's snowiest winter ever.
1997-Dave Andreychuk of the New Jersey Devils became the 26 th player in the National Hockey League and the second in two days to score 500 regular-season goals. Andreychuk's goal helped the Devils beat the Washington Capitals, 3-2.
1997-The University of North Carolina men's basketball team defeated Colorado, 73-56, in the second round of the NCAA tournament to give coach Dean Smith the 877 th victory of his career, one more than Adolph Rupp. Smith's win, his 63 rd in NCAA play, came in his 36 th season as a head coach.
1999-Paul McCartney, Bruce Springsteen, Billy Joel, Dusty Springfield, the Staples Singers, Del Shannon, Curtis Mayfield and Beatles producer George Martin are among those inducted into the Rock and Roll Hall of Fame. Springfield died just 11 days before
-----------------------------------------------------------------

Winter Poem
Beware the ides of March.

Men at some time are masters of their fates:
The fault, dear Brutus, is not in our stars,
But in ourselves, that we are underlings.
But, for my own part, it was Greek to me.
Think you I am no stronger than my sex,
Being so father'd and so husbanded?
These things are beyond all use,
And I do fear them.
Cowards die many times before their deaths;
The valiant never taste of death but once.
Of all the wonders that I yet have heard,
It seems to me most strange that men should fear;
Seeing that death, a necessary end,
Will come when it will come.


— Cæs. The ides of March are come.
Sooth. Ay, Cæsar; but not gone. Act iii. Sc. 1.

The Ides of March: In the Roman calendar the days of the month were not numbered sequentially. Instead, each month had three division days: kalends, nones and ides. Days were numbered from these divisions: e.g., IV Nones or III Ides. The ides occurred on the 15th of the month (or on the 13th in months that had less than 31 days). Julius Caesar was assassinated on this day in 44 BC. This system was used in Europe well into the Renaissance. When Shakespeare wrote "Beware the ides of March" in Julius Caesar his audience knew what he meant. Beware of what was to happen on March 15th