Marketing Officer, generate/maintain relationships w/equip. leasing companies nationwide. Heavy phone/moderate travel. Ability to read/understand FS/tax returns required. Indirect marketing exp. necessary plus computer skills. Bachelor's degree.
Email resume to sgreen@bankofthewest.com
Website: www.bankofthewest.com
Bank of the West and its subsidiaries are equal opportunity/affirmative action employers. It is our policy to recruit, advertise, employ, promote, transfer, discipline, and discharge without regard to race, religion, color, national origin, ancestry, age, physical or mental disability, medical condition, veteran status, sexual orientation, sex, marital status, or any other protected status.

Wednesday, March 23, 2005
Headlines---
Classified Ads---Sales
Fed Funds to 2 ¾ percent
Exclusive Interview: Randy Brook
On the Record" w/ top FTC equip.leasing sr.atty.
NorVergence "Equipment Rental Agreement"
CCL and "Class Action"
Cartoon----
Questionnaire-CPA "Lite" –Leasing Professional
Classified Ads---Help Wanted
Leasing Meeting Open to Non-Members
What Lessors Are Saying About…China
6% Move to New Bank/Identity Theft
Jim Coston on Amtrak
Willis Leasing $3.9 Million Profit
News Briefs---
Sports Briefs---
"Gimme that Wine"
This Day in American History
Baseball Poem
######## surrounding the article denotes it is a "press release"
-----------------------------------------------------------------

Classified Ads---Sales
Sales: Bakersfield, CA.
I have an extensive sales and management background in equipment leasing. My work history exhibits my major strength in small ticket equipment leasing. Email: pangress@msn.com



Sales: Boston, MA.
Middle market originator, construction/Trucks /
Trailers w/ 8 years in territory, looking for company / bank with competitive products
Email: mrichlease@comcast.net
Sales: Boston, MA.
Vendor Program Specialist. Relationship seller with major end users in Northeast as well. Top references
email: gymqunhrh1@aol.com
Sales: Cedar Rapids, IA.
Formally trained in Credit, Collections, & Sales with regional bank. Seeking sales or sales management. Over ten years in SM,
vendor and end user.
Email: mjrprime@yahoo.com



Sales:Cedar Rapids, IA.
Formally trained in Credit, Collections, & Sales with regional bank. Seeking sales or sales management.
Over ten years

in SM, vendor and end user.
E mail: mjrprime@yahoo.com
Sales: Central, NC.
7 yrs.equip leasing &finance; specialist in heavy construction equip for 2-top-5-specialty finance/lease companies, NC &VA territories. $10-15MM annual funding. Downsized in 2002, now independent broker with varied customer base. Email: sunriseleasing@aol.com
Sales: Chicago, IL. 12+ yrs multinational/national sales & business development. Seeking role with captive lessor or global leasing company. Will relo right opportunity. Experience structuring complex transactions. Email: leasingismylife@yahoo.com
Sales: Denver CO.
Experienced Equipment Leasing Broker looking for a in house leasing company. Can bring a book of business with me or develop new territory where needed.
Email: Steven@eagle2.net
Sales: Detroit Mi
5 yrs sales experience in IT small ticket leasing/Greenbelt Certified with Fortune 100 company/strong communication and negotiation skills/book of business available.scottpoko@comcast.net
Sales: East Central Florida
20+ years experience in all areas of leasing; sales, credit, operations, syndication. Currently independent seeking position with direct middle market lender in regional capacity
email: southernleasing@bellsouth.net
Sales: Fresno CA.
Account Exec/Manager. 7+ years Leasing Sales: underwriting/contract, complex transactions, hi-tech, government, direct & vendor leasing. Captive & syndicator environments. Expert deal closer. Will send resume.Email: dsp559@pacbell.net
Resume
Sales: Grand Rapids, MI.
17 years sales/ sales management in Britain specializing in operating leasing/ Asset Management within middle ticket market. Credit/ documentation skills. Previous sales experience in Michigan.
email: pauldear1@comcast.net
Resume
Sales: Greensboro, N.C. Seeking direct & broker sales w/major finance companies in NC or southeast market. Small to mid-ticket range. Stable &family oriented. Will have series 6,63,65 license shortly. Email:kc1492@aol.com

Sales: Kansas City, MO.
15+ years in finance/leasing industry, extensive knowledge in sales and management. Specializing in construction,
transportation and machine tool industries. Will re-locate for right opportunity.
Email: Financerep@aol.com
Sales: Kansas City, MO.
20 years Senior Sales/Management experience in small ticket/government leasing. Program Management experience, managing 12
Reps. Credit Auth to $50K. Success in soliciting and maintaining accounts.
Email: dhundley1@kc.rr.com
Sales: Los Angeles, CA.
12+years Leasing sales, underwriting/contract exper. including hi-tech, govt, direct & vendor leasing. Seeking role w/institution or captive. Exper. w/ complex transactions, including securities. Possible relocation.
Email: rahlease04@hotmail.com
Sales: Los Angeles CA.
5 years experience structuring off-balance sheet finance solutions on computer and medical equipment. Perform detailed competitive analysis and market research. I uncover leads and sell.
email: barretthawk@hotmail.com
Sales: Louisville, KY
27 years veteran of the construction, machine tool, manufacturing and transportation market. Located in Louisville , KY willing to transfer for the right company. Looking for full time employment with base and benefits.
Email: jim_jrd@msn.com
Resume | Cover letter
Sales: Mission Viejo, CA
Account Sales Executive with 10 years of leasing experience looking for company to bring existing customer base.
Email:makelly21@hotmail.com
Sales: Montgomery, AL.
Individual with 10 years advertising sales exp. & 7 years insurance sales exp. Wants independent contractor situation in Alabama.
Work with leasing company or broker.334-281-5200 E-mail: billmcneal2003@yahoo.com
Sales: Nashua, NH.
10+ years sales experience small & mid-ticket hi-tech & telecom in a captive and vendor environment. Seeking new sales opportunity in New England. E-mail: RPepa@aol.com

Sales:

Orange County, CA.
Skilled deal-closer at above-average rates. Entrepreneurial. Accomplished lease-structurer specializing in transportation. Exp. in direct/captive & syndicator environments servicing vendors, brokers, & end-users.
Email:originator@sbcglobal.net
Sales: Philadelphia , PA Seeking an open opportunity to advance in the automotive, commercial leasing & finance industry......... Email: alexe362002@yahoo.com
Sales: Portland, OR.
"Exp. In direct sales and sales mgmt.
I love Portland, but decent here jobs are few. Willing to be re-located, would like to work for you. Email: pthygeson@netscape.net"

Sales:

Prairie Village, KS Have substantial deal flow and database of broker referral sources. Generated and closed over $22M LY. Seeking exclusive relationship w/direct founder. Email:fiergl@aol.com

Sales:

San Bernardino, CA.
Account executive w/4 years exp. in small ticket &lower end middle market lease transactions, Outstanding ACT database compiled of over 500 vendors. Seeking a career driven position w/a reputable lessor
Email: moneytoloan@hotmail.com

Sales: San Francisco Bay Area, CA
10+ yrs in middle market leasing. Seek direct lessor only. Transaction size from $500M to $10.0MM. Client base: printing, food, retail, manufacturing. Email:edm173@sbcglobal.net

Sales:

SF Bay Area, CA.
15+ yrs--mid mkt. $500M to $10.0MM. Seeking role w/ captive or global leasing firm. large book to bring with me! Debt, tax, 1st amendment, etc. Email: lac4002@yahoo.com

Sales: San Francisco, CA.
Business Development "Hunter" with 20 years experience, 5 ½ in development of CONTRACTUALLY BASED VENDOR PROGRAMS primarily in high tech. Can bring rolodex, not programs. E-mail: BizDev7@aol.com

Sales: Seattle / Tacoma, WA.Award-winning commercial equipment leasing pro. Canadian-American knowledge. This pro can sell like few others and is a relationship-builder. Grab me before I sell against you.
Email: greenawayslove@aol.com

Sales:

Southern California
Equipment Financing Professional with strong background in Sales, Management, Marketing & Operations. Will consider relocation for Senior Sales or Management position offering dynamic growth opportunity.
Email:natsif@hotmail.com

Sales:

South Central U.S.
TX, OK, KS & AR Territory.
Equipment finance and leasing professional,
20 years experience. Top producer in middle
to upper middle markets. Extensive customer base. Email: leasingrep2004@yahoo.com
full listing of all "job wanted" ads at:
http://64.125.68.91/AL/LeasingNews/JobPostings.htm
----------------------------------------------------------------

Fed Funds to 2 ¾ percent
Here is the official press release from the U.S. Federal Reserve:
"The Federal Open Market Committee decided to raise its target for the federal funds rate by 25 basis points to 2-3/4 percent.
"The Committee believes that, even after this action, the stance of monetary policy remains accommodative and, coupled with robust underlying growth in productivity, is providing ongoing support to economic activity. Output evidently continues to grow at a solid pace despite the rise in energy prices, and labor market conditions continue to improve gradually. Though longer-term inflation expectations remain well contained, pressures on inflation have picked up in recent months and pricing power is more evident. The rise in energy prices, however, has not notably fed through to core consumer prices.
"The Committee perceives that, with appropriate monetary policy action, the upside and downside risks to the attainment of both sustainable growth and price stability should be kept roughly equal. With underlying inflation expected to be contained, the Committee believes that policy accommodation can be removed at a pace that is likely to be measured. Nonetheless, the Committee will respond to changes in economic prospects as needed to fulfill its obligation to maintain price stability.
"Voting for the FOMC monetary policy action were: Alan Greenspan, Chairman; Timothy F. Geithner, Vice Chairman; Ben S. Bernanke; Susan S. Bies; Roger W. Ferguson, Jr.; Edward M. Gramlich; Jack Guynn; Donald L. Kohn; Michael H. Moskow; Mark W. Olson; Anthony M. Santomero; and Gary H. Stern.
"In a related action, the Board of Governors unanimously approved a 25-basis-point increase in the discount rate to 3-3/4 percent. In taking this action, the Board approved the requests submitted by the Boards of Directors of the Federal Reserve Banks of Boston, New York, Philadelphia, Cleveland, Richmond, Atlanta, Chicago, St. Louis, Minneapolis, and San Francisco."
How the Federal Reserves determines interest rate:
http://www.usatoday.com/money/economy/fed/explainer.htm
-----------------------------------------------------------------

Exclusive Interview: Randy Brook
"On the Record" with the top FTC equipment leasing senior attorney
Randy Brook, the senior attorney for the Federal Trade Commission (FTC) in the NorVergence leasing case does not believe new regulations are needed in the leasing industry. He finds the NorVergence matter an "aberration." He believes the leasing industry itself has learned the hard way and will pay more attention to "dealer" or "vendor" leases in the future.
"I don't think this is going to happen in this scale again, " he said. " The industry will change its policies as the cost of money to the lessors is great. This is a situation where no one wins."
It should be pointed out, in this "on the record" interview, this top federal attorney was speaking only his personal views. The Commissioners of the FTC have not taken any position on matters like the need for legislation, and only they speak for the official position of the Federal Trade Commission. Leasing News very much appreciates his personal opinion on this matter.
Brook was the lead attorney also in the Leasecomm/Microfinancial case, which he says was different as it did not involve a "dealer" or "vendor" of equipment, but the leasing company itself.
The FTC is actively pursuing all aspects of the case, viewing it in a civil manner, and any information that may come there way pointing to criminal activity, he says they turn over to the appropriate agency.
"There may be action for the U.S. postal inspectors and various states have their own laws, plus other tax authorities, including the insurance commissions, may consider criminal activities, "he explained. "I assume they would take a hard look into matters . ..
Other that what CIT itself reported publicly in its SEC filing about
grand jury subpoenas, I don't know of any specific, current criminal
investigations of any finance companies."
There is no time table to when the FTC will complete his investigation or whether his office will file a legal complaint.
Brook says the main premise centers around the leasing companies "...in deciding to do business with NorVergence based on information provided by or available from NorVergence... the finance companies knew or should have known that NorVergence was primarily selling a discounted package of telecommunications services and the
Matrix was an incidental part of the promised services.
"Additionally, in receiving contracts from NorVergence where the total price might vary from $24,000 to $340,000 for the exact same $1,500 product, those finance companies knew or should have known that the contracts might have been part of a scheme to defraud consumers."
One of the misconceptions centers around the word "consumer." Several states define a difference between "consumer law" and "commercial law." Some states have telecommunications laws that also may figure into the equation, but the FTC has no distinction and protects all consumers, whether in business or not.
"Our goal is to help all consumers, " he said. "In the bankruptcy filings in New Jersey, NorVergence stated they had 11,000 equipment leases.
The lessors demanded that payments continue, even though they stop received all services and appear to be stuck with a worthless $500 piece of equipment."
----------------------------------------------------------------

NorVergence "Equipment Rental Agreement"
Many readers have contacted us that they cannot find the NorVergence lease agreements that many of the state and federal courts are finding provisions unacceptable, including the "wholesale" right of venue of the assignee.
For those interested in again seeing the actual "ERA,"
here it is:
http://leasingnews.org/PDF/NorVergence_Rental_aggreement.pdf
----------------------------------------------------------------

CCL and "Class Action"
This is making the internet rounds and is therefore in "public domain."
"Dear Class Members:
"Our revised motion schedule is as follows:
"March 31st – Deposition of Michael Ambrosio, Professor of Law, Seton Hall University Law School,
"Expert for the Plaintiffs.
"April 15th – Motion Objecting to the CIT Notices of Settlement and Releases
"May 10th – Motion for Partial Summary Judgment Seeking to Void Ab Initio the Equipment Rental "Agreements
"Motion for Class Certification
"In addition, attached please find a SMOKING GUN, a discovery document from CCL which clearly states that CCL was a "partner" of Norvergence. In fact, the document goes on to state that Norvergence will supply CCL $400,000 of leases a month for the first year of the agreement, and CCL will educate the Norvergence sales force on the benefits of leasing. It is clear from this document that there was a "close-connectedness" between Norvergence and the leasing companies, it was not an arm's length relationship and that they were not holders in due course.
"I have requested that the over 40 law firms around the country that are part of the attorney network defending individual actions around the country request similar documents from all of the leasing companies they are in suit with.
"In approximately two weeks, Class Counsel will have very important announcements regarding the strategy of the future litigation of the Class Action. We are near reaching critical mass on the merits of some of these issues, despite the fact that the leasing companies have yet to produce any documents that have been requested of them. They are still trying to stonewall, hoping to get out before we get to all the facts. The CCL document is certainly tantalizing evidence of what else may be out there.
"The next 6 weeks will likely be critical to our success.
"We will keep you apprised, as always.
Michael S. Green
Attorney for Plaintiffs
Norvergence Class Action
MICHAEL SCOTT GREEN, ESQ.
Law Offices of Michael Scott Green
86 Washington Avenue
Milltown, New Jersey 08850
Tel: (732) 390-0480
Fax: (732) 390-0481
Cell: (732) 690-2093
E-mail: msgreen@lawmsg.com
On the web@: www.lawmsg.com
www.medmal-advisor.com
Leasing News had obtained this document earlier than included in the Michael Green letter:
http://www.leasingnews.org/PDF/CCLdocs.pdf
-----------------------------------------------------------------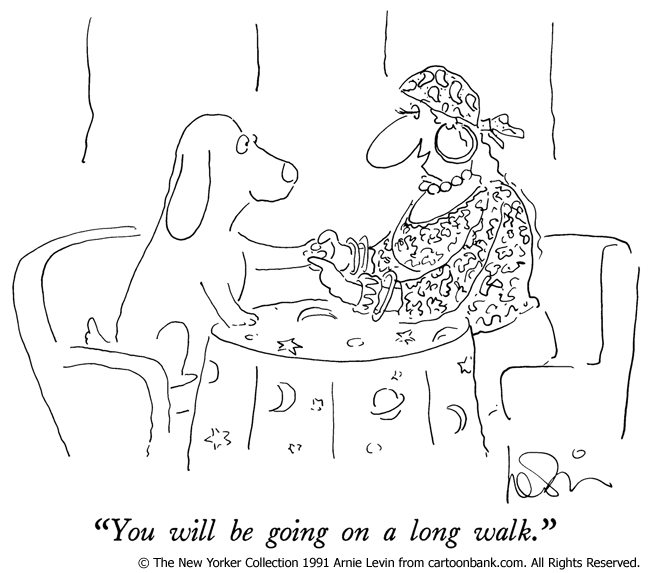 -----------------------------------------------------------------

Questionnaire ---CPA "Lite" –Leasing Professional
To perhaps help the CLP Board of Directors in making their decision, we would like to ask our readers how many are interested in becoming a Certified Leasing Professional?
How many would be interested in becoming a different category, such as "Lease Professional?"
Those who are not familiar with the program may want to visit
www.clpfoundation.org
-----------------------------------------------------------------

Classified Ads---Help Wanted
Collection Attorney

Collection attorney - three to five years experience, creditor rights and bankruptcy experience is a must - contact: cgates@spiwakandiezza.com
Spiwak & Iezza, LLP, Westlake Village, Ca. is an extremely aggressive collection law firm that believes in taking action against debtors quickly and pushing through to final resolution without delay.
http://www.spiwakandiezza.com/about.htm
Finance Administrator

Export Finance Administrator for cross-border equipment deals. Seeking someone with existing strong credit, administrative, and people skills whom we can train in our specialized international credit services. Fluent English and Spanish required. To learn more and apply, click here .
Meridian Finance Group provides credit, insurance, and financial services that help U.S. exporters to increase their international sales.
Marketing Officer

Marketing Officer, generate/maintain relationships w/equip. leasing companies nationwide. Heavy phone/moderate travel. Ability to read/understand FS/tax returns required. Indirect marketing exp. necessary plus computer skills. Bachelor's degree.
Email resume to sgreen@bankofthewest.com
Website: www.bankofthewest.com
Bank of the West and its subsidiaries are equal opportunity/affirmative action employers. It is our policy to recruit, advertise, employ, promote, transfer, discipline, and discharge without regard to race, religion, color, national origin, ancestry, age, physical or mental disability, medical condition, veteran status, sexual orientation, sex, marital status, or any other protected status.

Middle Market Sales Representative

Middle Market Sales Rep.: exp. sales reps throughout country for middle market leasing/financing. Must have min.5-years exp. in "hard assets" ranging from 100K -$1.0MM generated from vendor and /or direct sources. Excel. benefits, base salary and commission program. Resumes to amandell@eqcorp.com .
About the Company: A rapidly expanding Middle Market Leasing / Finance Company located in CT. Equilease Financial Services, Inc
Sales Representative

RCA Capital Corp. Fair Lawn NJ seeks exp. sales rep.w $5 million annual middle market business. A great opportunity to grow with an established reputable independent. Competitive comp. plan w gd benefits/401k. Contact: Mike Pandolfelli, CEO mbp@rcacapital.com
RCA is a privately held nationwide equipment leasing and finance company. Its primary focus is in the printing, packaging, corrugated and label industries. RCA is seeking to diversify and expand its customer base through industries such as transportation, machine tools, plastics, medical, etc.

Baltimore/Washington based Sales Rep. - To develop vendor & lessee direct originations. Requires 3+ yrs commercial sales exp. For full description and application, click here for more information.
Madison Capital, a Baltimore based equipment and vehicle leasing company for 30 years is a national provider of direct financing services for both vendors and lessees. www.madisoncapital.com
-----------------------------------------------------------------

Leasing Meetings Open to Non-Members
March 30th Lunch Meeting
Eastern Equipment and Leasing Association
Wednesday, March 30th 2005
"Meet and Greet"
hosted by: Carl Anderson and Carlo LePardo of M&T Bank George Parker of Leasing Technologies International
Longfellows Wayside Inn
Sudbury, Massachusetts
Please register by March 25th at:
http://www.eael.org/EAELSudbury.pdf
For additional information and registration, please contact the EAEL office at 212-809-1602
----------
April 1, 2005

UAEL Fresno Reg. Meeting
Friday, April 1, 2005
12:00 pm
United Association of Equipment Leasing
Networking Luncheon
No Host
$17.95 Lunch Per Person

Please Contact/R.S.V.P.: Marlene Beyer
or
Neal Freeman at
Phone: 559-252-7300

Where: Tony Roma's
2003 W Bullard
Fresno, Ca 93711
----------
April 5th Lunch Meeting
Eastern Equipment and Leasing Association
Tuesday, April 5th 2005
"Meet and Greet"
hosted by Carl Anderson and Mike Neville of M&T Bank
Charley's Crab Cleveland, Ohio
Please register by April 1st.
http://www.eael.org/EAELCleveland.pdf
For additional information and registration, please contact the EAEL office at 212-809-1602
---------------------------------------------------------

World Leasing Yearbook 2005
ISBN:184374 142 3
Pages: 524
Edition: 26th
Directory Contacts: 4,400 Companies

Price: $250.00

The only annually-updated international reference book for the asset financing and leasing industry available. The new 26th edition includes the latest market trends, over 100 authoritative articles and reports on the leasing software and IT market, an exclusive ranking of the top 50 leasing markets by size worldwide with feature profiles from Africa to Venezuela PLUS a directory of over 4,400 companies.
To order call +44 (0) 20 7779 8999 or toll free in the US +1 800 437 9997 to receive your 10% discount. You can also order on line at
http://www.euromoney-yearbooks.com
What Lessors Are Saying About…China
ELTnews
China's gross domestic product is among the fastest-growing in the world. As lessors turn their attention to the East, questions and concerns are being raised about the viability of this market for equipment leasing.
Last November the Equipment Leasing Association conducted its second business development mission to China. According to the mission participants, China has undergone a significant transformation since the first 1987 ELA China mission. Moving to a market-based economy from a centrally-planned economy was just the first noticeable difference from the late 1980s. Yet, the mission delegates also discovered that the infrastructure to support a vibrant equipment leasing industry in China is still imperfect.
James Beard, President of Caterpillar Financial Services Corporation says, "China is going to be a huge market, and is growing too fast and too big too ignore. But there are a host of issues to manage before we can call it a big leasing market."
These issues, says John Sabroske of John Deere Credit include (1) a lack of a reliable, uniform legal system, (2) a lack of credit information on prospective lessees, (3) a lack of proper financial statements on potential lessees, (4) difficulty in securing collateral, (5) high economic barriers to setting up a leasing company, although that is improving, and (5) unfavorable tax treatment for certain leases.
These issues were raised frequently by the lessors ELT E-News spoke with. In fact, because of these issues, many foreign lessors have been discouraged from establishing operations in China. Yet, excitement continues to run high because the potential is real.
So far, China has 39 foreign-funded leasing companies, with their volume of trade totaling nearly $1.6 billion in 2004. "It is going to be a huge market for the foreseeable future," adds Beard. "And, they are hungry for financing."
Jonathan Fales of the Alta Group agrees: "Yes, China is going to be a big deal eventually. The key word there is eventually."
Sabroske adds, "Leasing will be big in the future in China but isn't now. The only way it makes sense from my perspective at the present time is if you're a captive and can use the structure to increase your equipment and product sales. As a stand-alone economic entity, I doubt that it makes sense."
The host of issues raised above boils down to one present weakness. While agreeing that it will be a big market, Philip Schultz of Key Equipment Finance, sums it up best: "The infrastructure still does not exist in China to support leasing as we know it."
Fales adds, "In western Europe and North America, you can write a lease and understand your risks and never meet the customer. Lots of metrics and credit history are available. In China you have none of that. Unless the deal is with a multinational you know very well or a large Chinese company, the risk you are taking is huge. You really need to know your customer in China in a way you might not get to know them in the West."
Joel Raven of GE Equipment Finance, adds, "The financial statements are not governed by any body of rules that provides transparency in financial statements. So you don't know what you are getting."
Alta's Fales says, "So, you need to get to know customers personally and be 'on the street' with them. Meet the CEO, meet the Chairman and see how they are doing business."
"Also," adds Raven, "the word leasing as we know of the term – as long term financial instruments – didn't exist in China until a few years ago. Know that a huge educational process needs to take place to local business owners as to what this really means from the standpoint of rights, responsibilities and obligations – the technical aspects. Coupled with a different legal system in China and the judicial system (which he points out are two separate systems) that are relatively undeveloped."
Raven continues, "The ability to enforce the lessee's obligation or repossess is not developed. If the lessee defaults in China, you have to be creative in how you work that account. You now have to try to make it work through restructuring or get equipment back and find a way to redeploy it."
But, most agree that things are changing. Irv Rothman, HP Financial Services, says "The regulatory environment is evolving. For one, a foreign owned company historically wasn't able to get a license to operate without a Chinese partner. But, that's changing. The Chinese are relaxing a lot of these regulatory barriers that have existed."
Other changes, Rothman notes, include draft legislation clarifying the rights and responsibility of lessors and lessees in order to "put more teeth into those default provisions," he says.
Schultz adds, "Issues are being corrected, and it makes sense to. As a country that is acquiring as much production capital as China is, one has to have a means to efficiently acquire capital. And, leasing has traditionally been able to serve that need well."
In fact, according to the Ministry of Commerce in Beijing, China is going to completely open its leasing industry to foreign investors in the near future. The ministry has recently published a new regulation for foreign investment in the leasing industry, amending the previous provisional regulation implemented in 2001. The regulation was to come into force on a trial basis this month. The moves were made to meet the timetable China pledged to the World Trade Organization.
Still, doing business in China for some time will require acknowledging the multitude of cultural differences. "The cultural component is huge. For instance, they calculate interest by the flat interest method. It's not exponentially derived. There are thousands of little differences like that," says Key's Schultz. He adds, "Also the Chinese see borrowing for your business as a fundamental weakness. They want to use cash. If they don't have money, they do without. The concept of reinvesting money into your business instead of spending it on equipment just doesn't exist. Historically, the concept of using an asset for a certain period of time, paying for its use and then not owning it, is a foreign concept to them."
Jonathan Fales of The Alta Group says, "That will change as the sons and daughters are adopting western thinking."
"And, you can't grow if you don't exploit points of leverage," adds Rothman, underscoring China's cultural hurdles to overcome.
In the meantime, brave souls are entering this ever-changing market. Schultz says leasing is not being "pushed" into China, but rather it is being "pulled in." He says, "When you see the multinational companies in the China leasing industry, most are captives or serve vendor clients. The vendor clients or captive parents are what will drive our industry into China. They are following equipment sellers."
GE's Raven agrees that large captives and vendors will be the first successful entries into China leasing. But, still cautions that "lessors should expect the ramp-up in building a business in China to take longer than you expect." And he notes that it is not just customers that need to be educated about leasing, but also "even the sales people have to be educated about what leasing does. Just to get them to talk about it is a hurdle to overcome sometimes."
Raven offers some words of wisdom: "Lessors will probably enter China and present how they do things. But, once inside, they will have to change. You simply have to adjust your expectations to realities of legal system, the financial system, the credit system, the judicial system and the cultural realities of what is and what isn't acceptable to a customer in China."
Schultz also encourages lessors to "be patient and get to know your customer in China. The opportunities are immense, but don't be fooled by the opportunities. Know what you are doing. Be careful and cautious."
But all agree that China, regardless of the myriad of hurdles, presents an irresistible opportunity. As ELA President Mike Fleming notes "Those companies that enter China now will be so far ahead of everybody else in five or 10 years that the costs of catching up will be dramatic."
Schultz says of the industry entering China, "We are not ahead of the curve or behind the curve. We're working on defining the curve and where it's going to go."
Rothman adds, "The Chinese economy is experiencing a tremendous amount of growth and modernization is happening. All of this will lead to a more worldly environment for commercial enterprise and that, of course, is where leasing will thrive."
Raven sums up, "China is not for the faint of heart. The sheer mass of opportunity over time can be blinding. But, if you don't get a toe hold today, your opportunities may go away from a mind share standpoint."
Note: This year, the Equipment Leasing and Finance Foundation will be funding a study that will take a pragmatic look at making the decision to conduct business in China. Please visit www.LeaseFoundation.org or watch for more information on this study in the Foundation's March 2005 newsletter, Foundation Forecasts.
-------------------------------------------------------------------

Survey: 6% of Customers Switched to Another Bank
to Avoid Threat of ID Theft
US Banker Weekly
A new Financial Insights survey reveals that 60 percent of respondents fear ID theft and that six percent had already switched banks to avoid becoming a victim. However, not all consumers worry about the issue in the same way.
Recent high-profile incidents of customer data theft at Bank of America, ChoicePoint, and LexisNexis may drive bank customers to worry further about experiencing identity theft. Many customers instead take precautions, such as shredding personal financial data, and using on-line virus protection for on-line banking.
-------------------------------------------------------------------

Jim Coston on Amtrak
http://www.leasingnews.org/PDF/TransportationLaw.pdf
James E. Coston
Corridor Capital LLC
407 South Dearborn Street, Suite 600
Chicago, Illinois 60605
312-235-0198
312-427-7356 (fax)
312-480-2014 (portable)
[headlines]
-------------------------------------------------------------------
#### Press Release ######################

Willis Lease Finance Reports Full Year 2004 Profit of $3.9 Million
SAUSALITO, Calif.-----Willis Lease Finance Corporation (NASDAQ:WLFC), a leading lessor of commercial jet engines, today reported net income increased to $1.5 million, or $0.16 per diluted share, in the fourth quarter compared to $1.4 million, or $0.16 per diluted share, in the fourth quarter of 2003. For the full year 2004, the company earned $3.9 million, or $0.42 per diluted share, compared to $4.2 million, or $0.47 per diluted share, for 2003.
Current Market
"While I am pleased with how we handled the challenges we faced in 2004, we still have a way to go to reach a more acceptable level of profitability," said Charles F. Willis, President and CEO. "In 2005, we need to work hard to increase our revenue through higher utilization, growth of the portfolio and fee-based services. Engine leasing continues to be a good alternative for improving industry capital allocation and asset management, fueling demand for our equipment."
"In 2004, we found several opportunities to expand our portfolio and lay the groundwork for future growth," Willis continued. "We agreed to buy five brand new jet engines for approximately $35 million. Usually when we buy new equipment, it is in a purchase/leaseback arrangement; however, we were able to negotiate very attractive terms and have already taken delivery of four of these engines. We renewed our revolving credit facility and expanded it by more than $23 million to $148.5 million with a diverse syndicate of global banks, which included five new participant banks. We expanded our engine-sharing program with a second pooling agreement with several Chinese airlines. The two Chinese engine-sharing agreements cover the CFM 56-3C1 and the CFM56-7B engines, two of the most popular engines in the market today. We also expanded our fee based third-party lease placement service, which generated more than $500,000 in incremental revenues in 2004. This program allows us to leverage our relationships in the market, and generate additional revenues without additional investments in assets. These initiatives are critically important to the long-term success of our business."
Results from Operations
"Strong demand for leased engines from maintenance, repair and overhaul (MRO) shops, plus strong demand from airlines flying older aircraft types like B737 Classics and MD-80's helped boost average utilization during 2004," said Donald A. Nunemaker, Chief Operating Officer. "Average utilization in 2004 improved to 89% from 87% in 2003 and 82% in 2002. At December 31, 2004 our utilization rate was 86%, and at February 28, 2005, it had increased to 88%. Included in the utilization rate calculation are the engines we purchased new --one in 3Q04, two in 4Q04 and one in 1Q05 -- none of which have yet been leased. If these new engines are eliminated from the utilization rate calculation, we would have ended up at 89% on December 31, 2004 and 93% at February 28, 2005."
Lease revenue in 2004 was up 2% to $58.2 million compared to $57.0 million in 2003. The comparison this year was affected by $670,000 of security deposits added to lease revenue in the second quarter of 2003 from a customer that went out of business in 2001. Fourth quarter lease revenue increased 5% to $15.1 million compared to $14.4 million in the fourth quarter a year ago. Sales of equipment generated a net gain of $1.9 million in the fourth quarter and $3.1 million in 2004, compared to $1.3 million and $2.4 million in the respective periods of 2003. Other income totaled $141,000 in the fourth quarter and $677,000 in 2004, compared to $272,000 and $520,000 in the respective periods of 2003.
Operating expenses in 2004 increased 5% to $56.6 million from $54.0 million a year ago. In the fourth quarter of 2004, total operating expenses increased 7% to $15.1 million from $14.1 million in the fourth quarter of 2003. Depreciation, the largest single expense, increased 7% in 2004 and 6% in the fourth quarter compared to the same periods last year. "At the end of 2003 and during 2004, we implemented changes in estimates of useful lives and residual values on certain older engine types, which increased the depreciation on those engines," noted Monica J. Burke, Chief Financial Officer. Write-downs of equipment in 2004 totaled $577,000 compared to $1.3 million in 2003.
General & administrative expense increased 7% in 2004 to $14.8 million compared to $13.9 million a year ago, due to higher legal and accounting, engine-related maintenance and inspection costs, insurance and travel expenses. Reflecting the general rise in interest rates, net finance costs rose 5% in 2004 to $18.0 million compared to $17.2 million in 2003. "Most of our debt is tied to LIBOR, which almost doubled this year, and lease rates do not adjust as quickly as our floating rate debt. Our hedging strategy is providing some protection from upward movement in finance costs," Burke added.
Balance Sheet
At December 31, 2004, the company had 115 commercial jet engines, 3 aircraft parts packages, 5 aircraft and other engine-related equipment in its lease portfolio with a net book value of $511.4 million, compared to 119 commercial jet engines, 4 aircraft parts packages, 7 aircraft and other engine-related equipment in its lease portfolio with a net book value of $505.0 million at December 31, 2003.
Total assets increased 5% to $585.5 million at December 31, 2004, compared to $560.0 million a year ago. Shareholders' equity increased 6% to $116.5 million, or $12.94 per common share, compared to $110.1 million, or $12.44 per common share, at December 31, 2003.
During 2004, the company expanded one of its primary revolving credit facilities, bringing the total facility to $148.5 million. The company had approximately $31.5 million of availability under its credit facilities at December 31, 2004 compared to approximately $30.0 million a year ago. The company's funded debt to equity ratio was 3.18 to 1 at December 31, 2004, compared to 3.29 to 1 at the end of last year. Restricted and unrestricted cash and cash equivalents was $51.9 million at December 31, 2004, compared to $43.0 million at December 31, 2003.
About Willis Lease Finance
Willis Lease Finance Corporation leases spare commercial aircraft engines, rotable parts and aircraft to commercial airlines, aircraft engine manufacturers and overhaul/repair facilities worldwide. These leasing activities are integrated with the purchase and resale of used and refurbished commercial aircraft engines.
Willis Lease Finance Corporation Monica J. Burke, 415-331-5281
### Press Release ######################
----------------------------------------------------------------

News Briefs----
Oracle Quarterly Profit Falls 15 Percent
http://www.washingtonpost.com/wp-dyn/articles/A57893-2005Mar22.html
Bankruptcy reform: It'll get worse before it gets better
http://www.absnet.net/include/showfreearticle.asp?file=/headlines/.htm
-----------------------------------------------------------------

Sports Briefs----
Somber Bonds, citing media, says he may not play this season
http://www.sfgate.com/cgi-bin/article.cgi?f=/c/a/
2005/03/22/bonds22.TMP
Jury finds Romanowski liable
http://www.mercurynews.com/mld/mercurynews/11203778.htm
Rockets Defeat Heat 84 – 82
http://www.nytimes.com/aponline/sports/AP-BKN-Heat-Rockets.html
Holmgren says he was ready to go
http://www.thenewstribune.com/sports/seahawks/story/
4710596p-4350468c.html
-----------------------------------------------------------------

"Gimme that Wine"
Dry weather leads Oregon vintners to turn to unconventional tricks
http://www.newsreview.info/article/20050320/BUSINESS/103210055
To a Wine Auction, Thirsty for Bargains
http://www.nytimes.com/2005/03/23/dining/23auct.html
-----------------------------------------------------------------

This Day in American History
1775- Anniversary of Patrick Henry's speech for arming the Virginia militia at St. Johns Church, Richmond, Virginia. He was addressing the second Virginia convention, and delivered his immortal speech against arbitrary British rule, "I know not what course others may take, but as for me, give me liberty or give me death." Ironically, history has made this the best known, but from a contemporary journal, his most famous remark at the time, the one most repeated, occurred when he uttered:
" Caeasar had his Brutus; Charles the first his Cromwell; and George the Third may profit by their example." He was then interrupted and accused of treason, where he responded, " If this is treason, make the most of it." The speech caused a sensation, being bolder than any speech given that year.
1839-"O.K." First Appearance in Print. "The Boston Morning Post" printed the first known "ok.k". It derived from a misspelling of "all correct"—"all korrect." Etymologist Allen Read doggedly tracked down the word's origin in the 1960's. "O.K" is now used in most languages.
1842 -- Congressman Joshua R. Giddings of Ohio is censured by the House of Representatives for introducing resolutions opposing slavery and the coastal slave trade. (The "Gag Rule," first adopted by a South- dominated Congress in 1836, and renewed at the beginning of each session thereafter, pledges every member not to mention the slavery issue on the floor of the House.)
1857-Fannie Farmer Cookbook standardizes measurements in cooking.
http://memory.loc.gov/ammem/today/mar23.html
1858- Eleazer A. Gardner of Philadelphia, Pennsylvania obtained a patent on an "improvement in tracks for city railways." The cable was housed in an underground tunnel with a series of pulleys inside. It was not until 1873 that the cable car began operation on the Clay Street Hill in San Francisco. It was the first cable car put into service anywhere in the world, on an improvement and new patent by Andrew Smith Hallidie for an "endless-wire rope way."
1862-As General George McClellan began the Peninsular campaign to move on the Confederate capital of Richmond, Virginia, Confederate General Stonewall Jackson engaged a larger force of Union troops at Kernstown in the northern Shenandoah Valley of Virginia. Although he ultimately was forced to retreat, the Battle of Kernstown provided a diversion central to the South's military strategy. Fearing an attack on Washington, DC, northern troops were kept around Washington as part of its defense, leaving fewer troops available for the Peninsular campaign.
1864- George J. Dyke, the co-founder of Vancouver's first music school, was born in St. Blazey, England. In the 1890's, Dyke helped found a violin academy, which was a forerunner of the Vancouver Conservatory. Dyke died in Victoria in 1940.
1867-The second Reconstruction Act was passed over President Johnson's veto. It provided for the registration of all qualified votes, who were subsequently to decide on readmittance to the Union.
1868- University of California founded (Oakland CA)
http://www.berkeley.edu/about/history/
1877- Mormon zealot John Doyle Lee was executed by a firing squad for masterminding the Mountain Meadows Massacre. In 1857, a wagon train of 127 Arkansas Methodist emigrants, bound for California, were killed by a party of Mormon settlers and Paiute Indians at Mountain Meadows (near Cedar ity), Utah.
http://www.pbs.org/weta/thewest/people/i_r/lee.htm
http://www.usu.edu/usupress/individl/johnlee.htm
http://www.lib.utah.edu/spc/mss/accn186/186.html
http://www.onlineutah.com/historylee.shtml
1889-President Harrison opens Oklahoma for colonization, creating the great Oklahoma land rush, which was fully out of control as there was no local authority or representative of the federal government in charge. The date set was for April 22 and for white settlers only.
http://digital.library.okstate.edu/chronicles/v020/v020p218.html
http://www.multied.com/Bio/presidents/b_harrison.html
http://www.newadvent.org/cathen/11230c.htm
http://marti.rootsweb.com/land/oklands.html
1911-National Urban League founded.
http://www.britannica.com/blackhistory/micro/417/36.html
http://www.nul.org/about/mission.htm
1912-residents of Kansas City, Missouri began to dig out from a storm that dumped 25 inches for snow in 24 hours. This snowfall total was nearly twice that of any other storm of modern record in Kansas City before or since that time. A record 40 inches of snow fell during the month of March that year and the total of 67 inches for the winter season was also a record. Olathe, Kansas received 37 inches of snow in the storm establishing a single storm record for the state.
1913 - A vicious tornado hit the city of Omaha, NE. The tornado struck during the late afternoon on Easter Sunday, and in just twelve minutes cut a swath of total destruction five miles long and two blocks wide across the city killing 94 persons and causing 3.5 million dollars property damage.
1917--Pianist Johnny Guarnieri birthday
http://jagmusic-1.com/Bio.htm
http://entertainment.msn.com/artist/?artist=113789
http://soley.zodchiy.ru/J/Johnny_Guarnieri.html
1925-The trial of a teacher for violating a state ban on teaching the theory of evolution took place in July, 1925. John Thomas Scopes, a high school science teach in Dayton, TN, was convicted of breaking a law passed by the Tennessee legislature and signed this day in 1925 by Governor Austin Peay. It provided that " it shall be unlawful for any teacher in any of the universities, normal, and all other public schools of the state which are supported in whole or in party by the public school funds, of the state to teach any theory that denies the story of the Divine creation of man as taught in the Bible, and to teach instead that man has descended from a lower order of animals." Scopes was prosecuted by William Jennings Bryan and defended by Clarence Darrow. He was fined $100. The conviction was later overturned on technical grounds.
1932-Birthday of guitarist/harmonica player Louisiana Red (Iverson Minter,) born Vicksburg, MS
http://www.eharmonica.net/iverson%20minter.htm
http://www.oldies.com/artist/biography.cfm/id_339.html
1938-Birthday of vibes player Dave Pike Detroit MI
http://www.ubiquityrecords.com/dave_pike.html
http://www.fantasyjazz.com/catalog/pike_d_cat.html
http://www.hipwax.com/music/patch/vibes_dp.html
1944-Woody Herman waxes homogenized protest "Milkman Keep Those Bottles Quiet." This day in 1987 he makes his last appearance with the Herd, Grand Meadow, Minnesota.
1946---Top Hits
Oh, What It Seemed to Be - The Frankie Carle Orchestra (vocal: Marjorie Hughes)
Personality - Johnny Mercer
Day by Day - Frank Sinatra
Guitar Polka - Al Dexter
1950- "Beat the Clock" premiered on television. On this game show from the team of Mark Goodson and Bill Todman, couples performed stunts within a specified time period (usually under 60 seconds) with the winners being given a chance to try a special stunt to win a great prize. Special stunts were very difficult, and the same one was attempted every week until a couple got it right. In 1952, James Dean got his first TV job testing stunts and warming up the audience. Bud Collyer was the host, assisted by Roxanne (real name Dolores Rosedale). A 1969 syndicated version hosted by Jack Narz and then by Gene Wood had celebrities to help the contestants. A 1979 revival was hosted by Monty Hall.
1952-Bill Mosienko of the Chicago Blackhawks set an NHL record by scoring three goals in 21 seconds in a game against the New York Rangers. Mosienko scored at 6:09, 6:30 and 6:30 of the third period against goalie Lorne Anderson. Chicago Won 7-6.
1954—Top Hits
Make Love to Me! - Jo Stafford
Cross Over the Bridge - Patti Page
Wanted - Perry Como
Slowly - Webb Pierce
1962---Top Hits
Hey! Baby - Bruce Channel
Midnight in Moscow - Kenny Ball & His Jazzmen
Don't Break the Heart that Loves You - Connie Francis
That's My Pa - Sheb Wooley
1963- the Beatles' first LP, "Please, Please Me," was released in Britain. The album included the title song, which had topped the British chart a month earlier. The LP, with the exception of the title song, was recorded in one 13-hour session on February 11th. Other hits included in the Beatles' first album included "Love Me Do," "I Saw Her Standing There," "Do You Want To Know a Secret?" and "Twist and Shout."
1963- The Beach Boys release "Surfin U.S.A."
1965 - Astronaut John Young became the first person to eat a corned beef sandwich in space. Young snuck the sandwich on board to supplement his meals of dehydrated foods, including powdered fruit juice.
1970---Top Hits
Bridge Over Troubled Water - Simon & Garfunkel
The Rapper - The Jaggerz
Give Me Just a Little More Time - Chairmen of the Board
The Fightin' Side of Me - Merle Haggard
1973 - "Concentration", the longest-running game show in television, starring Hugh Downs, came to an end after 15 years on NBC. A syndicated version without Downs aired, but did not last long.
1973-Jason Kidd, basketball player, born San Francisco, CA.
1974 - Cher hit the top of the music charts when "Dark Lady" reached the #1 for a one-week stay. Other artists sharing the spotlight during that time included: Terry Jacks, John Denver, Blue Swede, Elton John and MFSB.
1975- San Francisco's Kezar Stadium is the site for a Bill Graham-run benefit show called SNACK (Students Need Athletics, Culture and Kicks). The Show features the Tower of Power, the Grateful Dead, Jefferson Starship, Joan Baez, Graham Central Station, Neil Young and special guest Bob Dylan. It's to raise money for the San Francisco school system which recently canceled most sports and after-hour activities because of a $3-million budget deficit. Almost $200,00 is raised, but it's really not needed because the day before the event, an announcement is made that through a financial adjustment $2.1 million has been "found."
1978---Top Hits
Night Fever - Bee Gees
Stayin' Alive - Bee Gees
Lay Down Sally - Eric Clapton
Mamas Don't Let Your Babies Grow Up to Be Cowboys - Waylon & Willie
1983- Barney Clark died after living almost 112 days with an artificial heart. The heart, made of polyurethane plastic and aluminum, was implanted in Clark at the University of Utah Medical Center, Salt Lake City, Dec 2, 1982. Clark was the first person ever to receive a permanent artificial heart. Born at Provo, UT, Jan 21, 1921, Clark was 62 when he died.
1985 - Musician, Billy Joel married model, Christie Brinkley in a private ceremony held in New York City. They announced in April 1994 that they had separated.
1986---Top Hits
These Dreams - Heart
Secret Lovers - Atlantic Starr
Rock Me Amadeus - Falco
What's a Memory like You (Doing in a Love like This) - John Schneider
1987- A 3 day snowstorm commenced over the central Plains. It left amounts exceeding one foot in a south to north band from the Texas Panhandle to South Dakota. Blizzard conditions prevailed with winds gusting to 78 mph at Dodge City, Kansas and Altus, Oklahoma. Pampa, Texas was buried under 20 inches of snow, the worst in the area in at least 70 years. 24 inches of snow was recorded at Neligh, Nebraska.
1987-"The Bold and the Beautiful" premiered on TV. A continuing daytime serial created by William Bell and Lee Phillip Bell to be "young and hip." It is set in the fashion industry of Los Angeles with two central families, the Logans and the Forresters. The cast has included, as the Forresters: John McCook, Susan Flannery, Clayton Norcross, Jeff Trachta, Ronn Moss, Teri Ann Linn, Colleen Dion and as the Logans: Robert Pine, Judith Baldwin, Nancy Burnett, Nancy Sloan, Carrie Mitchum (granddaughter of Robert), Ethan Wayne (son of John), Brian Patrick Clarke, Katherine Kelly Lang and Lesley Woods. Other cast members include Jeff Conaway, Tippi Hedren and Hunter Tylo.
1991- WLAF Makes its Debut: The World League of American Football, part of a marketing attempt by the National Football League to extend the game's popularity in Europe, made its début as the London Monarchs defeated the Frankfurt Galaxy 24-11.
1993- during a surprise concert in Red Bank, New Jersey, Bruce Springsteen ripped off his shirt and offered a version of Billy Ray Cyrus's "Achy Breaky Heart." Springsteen told his audience that it was a "damn good" tune. The surprise show, which benefited a local theatre and a food bank, was a warm-up for a European tour.
1998 - The movie, "Titanic", won a record-tying 11 Oscars at the 70th Annual Academy Awards (tying the number of awards won by "Ben-Hur" in 1959). Comedian/actor Billy Crystal kept the crowd at the Shrine Auditorium, Los Angeles, and the millions watching on TV, in stitches as "Titanic" (James Cameron, Jon Landau, producers) won Best Picture; Best Director (James Cameron); Best Cinematography (Russell Carpenter); Best Art Direction-Set Decoration (Peter Lamont [art director], Michael Ford [set decorator]); Best Costume Design (Deborah Lynn Scott); Best Sound (Gary Rydstrom, Tom Johnson, Gary Summers, Mark Ulano); Best Film Editing (Conrad Buff IV, James Cameron, Richard A. Harris); Best Effects/Sound Effects Editing (Tom Bellfort, Christopher Boyes); Best Effects/Visual Effects (Robert Legato, Mark A. Lasoff, Thomas L. Fisher, Michael Kanfer); Best Music/Original Dramatic Score (James Horner); and Best Music/Song (James Horner [music] and Will Jennings [lyrics] for "My Heart Will Go On", performed by Céline Dion). Jack Nicholson and Helen Hunt took top acting honors as the misanthropic writer and the waitress who softens his heart in "As Good as it Gets". The Best Supporting Actor Oscar went to Robin Williams for "Good Will Hunting" and Best Supporting Actress was Kim Basinger for her "L.A. Confidential" part (Lynn Bracken: "Merry Christmas to you, officer.")
w.infoplea http://ww se.com/ipa/A0748303.html
1998-The National Football League awarded an expansion franchise to the City of Cleveland. The team, to be called the Browns, as was Cleveland's former team, now the Baltimore Ravens.
NCAA Basketball Champions This Date
1948 Kentucky
1957 North Carolina
1963 Loyola (L.)
1968 UCLA
---------------------------------------------------------------

Baseball Poem
Baseball Season to Begin
by Erif Forgaard
T oday I share a snow-dusted lawn
with my father
and the smell of leather
a season removed from the shy promise of spring
a lifetime removed from a youth without baseball
Today we're having the game of catch we never had
catch we should have played 25 years ago
huddled under thick jackets
there is a healing here
Back and forth
the mitts pop -
the times he was there for me
the times I wasn't there for him
amid the rustle of pines
there is a rhythm here
Back and forth
the ball floats -
across the lawn
across the years
Perhaps winter is not the time for this
perhaps his arm is not what it was
but this morning beneath the cool gray
under the white silence I am young,
and this man who walked with giants stands
breath rising,
snow falling,

a giant still