Account Representatives & Sales Coaches are needed in Nashville, TN & Austin, TX locations with exp. in finance and sales with a successful track record of sales leasing. Positions are available for remote Account Executives with 8+ yrs Equipment Leasing Sales exp. Work directly with CFOs, CIOs, CEOs and other high-level executives. Please send resume indicating position of interest and location: US_DFS_Staffing@dell.com.

About the Company: At Dell Financial Services, we aspire to fuel your potential with the kind of challenging opportunities and hands-on support you need to grow. We're the exclusive provider of leasing and finance services for Dell technology systems worldwide.
Thursday, March 31, 2005
Headlines---
Classified Ads-Collector/Controller/Contractor Admin.
New Leasing Biz Dropped 21.5% in February
Lease ABS Issuance from $13.6B in 1999, to $7.6B
Cartoon---
Weekly Bulletin Board Complaint
Classified Ads---Help Wanted
International Decision Systems Unveils New Releases
Dirtiest Car Buying Myths Debunked
Editor's Note: We're Moving
News Briefs---
"Gimme that Wine"
######## surrounding the article denotes it is a "press release"

Classified Ads-Collector/Controller/Contractor Admin.
Collector: Boston, MA.
Challenging position where my skills, professional experience, organization, leadership, strategic thinking, creativity, energy, passion, competitive nature will enable me to define opportunities and personal development.
Email: bernd.janet@verizon.net
Collector: Jacksonville, East Brunswick, FL.
13 years experience with collection, recovery, re-marketing and legal on commercial loans and leases. Expertise with distressed portfolios, Six Sigma trained. Willing to relocate.
Email: RichardB12364@aol.com
Controller: Seattle , WA
CPA w/ Sarbanes Oxley/ 15 years management exp. as CFO/ Controller/5 yrs w/ PWC Extensive exp providing accounting/ tax guidance for the equipment lease industry. Willing to relocate.
Email: bltushin@hotmail.com
Controller: Southeastern, MI.
Controller & Management experience w/ equip lessors &broker. MBA, CPA w/ extensive accounting, management, securitization experience with public and private companies. Willing to relocate.
Email: Leasebusiness@aol.com
Contract Administrator: New York, NY.
10+ years in equipment leasing/secured lending. Skilled in management & training, documentation, policy and procedure development & implementation, portfolio reporting. Strong work ethic.
Email: dln1031@nyc.rr.com
Contract Administrator: Portland, OR.
6+ years small ticket leasing/financing. Documentation/funding Policy development &implementation, management &training, process mapping, customer service, broker, vendor, portfolio experience.
Email: susanc777@hotmail.com
Contract administrator : Sacramento, CA.
Accomplished project, program/contract manager/B.A. in Business/A.A. in Paralegal Studies- more than 15 years exper. equip. leasing industry (transaction & program management). Will relocate.
Email: keller67@citlink.net
full listing of all "job wanted" ads at:
http://64.125.68.91/AL/LeasingNews/JobPostings.htm
Post your free ad by going to: http://64.125.68.91/AL/LeasingNews/PostingForm.asp
----------------------------------------------------------------

New Leasing Biz Dropped 21.5% in February
A new "Monthly Leasing Index" released by the Equipment Leasing Association (ELA) shows that new business volume declined, from January's $4 billion to $3.2 billion in February, a drop of 21.5 percent.
This is the first of the new a new index, the Monthly Leasing Index (MLI) , which ELA will survey approximately 20 major equipment leasing companies.
They intend to issue it on the 30th of every month. It will record trend analysis across all major performance areas of lessors, including new business volume, aging of receivables, average loss, credit approval ratios and number of employees.
According to notes to the current report, the drop in originations in February is attributable in part to two occurrences in January: one, a sizeable portfolio acquisition by one of the responding leasing companies, and two, end-of year business closing for another respondent, both of which may have inflated the business volume numbers that month.
"...accompanying this decline is a lower credit approval ratio," Ralph Petta, ELA's Vice President of Industry Service pointed out," Lessors seemed to tighten their credit policies during the month (February, which also had three less days than the preceding month.)"
MLI respondents approved 75.4 percent of all credit applications as submitted, compared with 89.1 percent in the prior month.
Additionally, delinquencies (net of unearned income billed but not yet received) improved very slightly n the under-30 days-category, 97.95 percent in February compared to 98.11 percent in January.
Average charge-offs remained virtually unchanged.
The total number of employees rose slightly, from 8,752 in January to 8,926 in February, representing a two percent increase.
Petta noted, "Typically, not every company polled responds to every question. Because the same companies participate in the study each month, the MLI will provide a fairly reliable and consistent trend analysis of current industry activity."
"In addition to the MLI, ELA provides a variety of data, including customized market analyses, to ELA members and organizations involved in the forecasted $248 billion equipment leasing industry.
Some of these reports are "free" to ELA members, others are for a fee, especially to "non members." To access this and other industry information, visit the ELA website at
http://www.elaonline.com/IndustryData/
or contact Dean Frutiger at (703) 516-8380.
Another good source is the Equipment Leasing and Finance
Foundation at:
http://www.leasefoundation.org/
Reports to leasing news have indicated a slowing of business, with changes in many companies. There also has been an increase in hiring direct sales personnel, a growing trend over the last six months.
----------------------------------------------------------------

Lease ABS Issuance from $13.6B in 1999, to $7.6B
Despite the fact one of the leading equipment lease ABS issuance fell significantly in 2004 as 12 publicly and privately placed transactions totaling $7.6 billion were completed, down from 35 transactions representing $13.6 billion in 1999, the leader in the equipment
leasing financial evaluation field, Fitch Ratings, believes a positive trend has emerged in spite of the issuance decline.
Fitch believes "the U.S. equipment lease ABS sector is older, wiser, and more selective as it emerges from what was once dubbed 'the perfect storm."
According to a criteria report just published by Fitch, a positive trend emerged in spite of the issuance decline. They state after being mired in corporate bankruptcies, mergers and acquisitions, along with reduced and more costly funding sources during the economic slowdown
"While the amount of transactions was down, there was increased selectivity in the marketplace as a significant amount of the equipment lease ABS issuance came from larger, well-established and more financially flexible companies," said Joe Tuczak, Senior Director, Fitch Ratings. "In the near term, Fitch not only expects these companies to continue to provide the bulk of the transactions as the economy regains strength, but resumed demand for leasing will likely lead to a modest increase in annual equipment lease issuance overall."
Fitch factors in assessments from the agency's financial institutions group in its analytical process for rating equipment lease and loan transactions. Other areas critiqued by Fitch include legal issues and documentation, originations, underwriting criteria and portfolio servicing, as well cash flow analysis.
'Rating Equipment Lease and Loan Securitizations,' which also explains Fitch's analytical process for equipment lease and loan transactions, is available on the Fitch Ratings web site at www.fitchratings.com.
Contacts
Fitch Ratings, Chicago
Joseph Tuczak, 312-368-2083
Brigid E. Keyes, 312-606-2361
John H. Bella Jr., 312-368-2058
--------------------------------------------------------------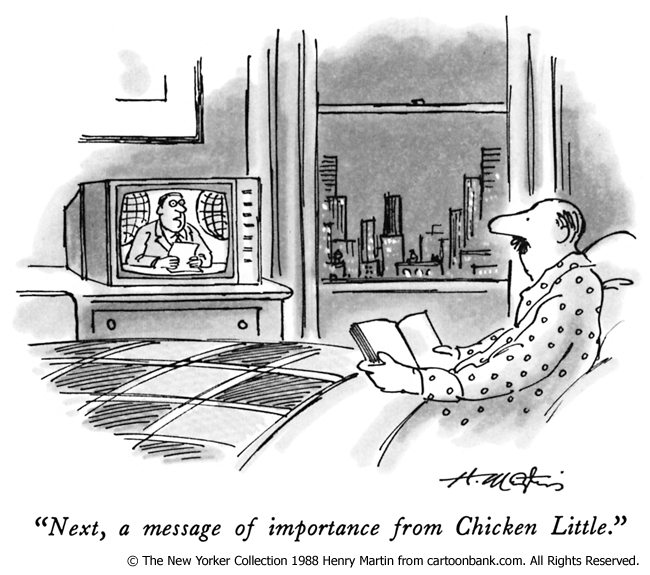 -----------------------------------------------------------------

Weekly Bulletin Board Complaint
#1—
This company is well-known to Leasing News and readers, and let us just say they are located in California, and if we gave a closer geography, most would guess who it is.
"I faxed both checks last week, but I will send again the check #5559 for $15,380, which cleared, representing "first and last"
"With respect to the "bounced check" I provided you yesterday: 1)copy of the returned check #5560 for $72,775. (front and back) and 2) a statement from the customer's bank (*****) as to why they are returning the check to him. See "REASON FOR NON PAYMENT" - STOP PAYMENT and the $$ amount which matches the check...
***** does not dispute putting a stop payment on the check.
"The docs were standard for a $1. out 60 month term. First and last were paid up front as well as a 25 % security deposit which was to be placed in a CD with interest paid to the customer. There were no other "side agreements" or representations , in fact there was really no communication between ***** and the customer until recently. Since I was the one in the role of "broker" working with what I thought was a reputable funding source; I have been spending an inordinate amount of time just trying to get someone to respond - without much success - to get the customers $$ back so he can go on running his business.
"There really has not been anything on ****** part disputing anything, other than "we cant give you the money right now" or "we should have it for you in three weeks". There have been so many promises as to when docs would go out to when they will be able to fund and all just "go by the wayside". Professionally speaking - its been a real setback.
"...They didn't fund the deal on a timely basis, and we are just trying to get the deposit returned. The customer did not agree to loan ***** money for two months..."
Leasing News has a copy of the "non-sufficient funds" for the $72,775.00 check, which money is to be wired today ( Thursday) to the customer. If not, we will print the complaint in Leasing News.
#2---It is difficult to name names again, as the several complaints we are presently working on involve three other leasing companies posted on our Complaint Bulletin Board. The complaints resolve around the same issue: not returning "advance rentals." We are at a point that we have been instrumental in returning over $800,000 in money kept by leasing brokers.
Our failures are posted in the Complaint Bulletin Board. Two of the current complaints are the fifth for one already listed, and one is the fourth for one that already has two complaints posted.
The Better Business Bureau has given them an "F," and if a search is done on Goggle or Yahoo, our complaint comes up number one.
These companies continue their practice ( both are located in Southern California.) Leasing News has lost our ability to negotiate the return of the money as they are already "on line." Putting them a third time and gong through the excuses. Unfortunately, the people who made the complaint are located out of California so that leaves the cost of legal pursuit a poor business decision, evidently.
The people who have the new complaints did find us from their browser search, unfortunately after they realized their money was not going to be returned.
"Thank you very much for your reply, " one wrote us." I will be out of the office until Friday and will forward the information to you then. I don't understand how a company could continually get away with illicit activities such as these without any government intervention. I really appreciate any help you could provide."
From a reader:
"The two sales reps from ******* Leasing (****** and *****) and the former partner of ******** opened a leasing company in ***** *****, CA called ******. " Interesting how you broke this ******* Leasing story.. Please do not post this... If you investigate, this could get even more interesting. Keep up the good work."
The other complaint is for a company located in the Northwest.
A broker who "pulled" the same routine on "used equipment."
This time it was for an oil driller in South America, and the complainant says he has lost the contract.
The fourth again is for a "leasing company" in Florida, doing the "same old, same old," in our opinion they have been doing for thirty years.
None of these companies mentioned above belong to a leasing association.
#3
We have looked into several claims regarding residuals on non-recourse leases assigned to Colonial Pacific Leasing, who eventually became a part of GE Capital. They appeared to be disputes, especially on early terminations.
This has also occurred to a Tilden Financial Group assignment of a $178,000 lease, which was eventually transferred to Colonial Pacific in Oregon and then again to the old LeaseAmerica group in Des Moines, IA.
When the lease expired, the original discounter of the lease went to the customer and was informed that they had purchased the lease and had documents showing that GE Capital "would pay-off the lease and convey title from the security deposit proceeds," which they held, more than sufficient to pay off the lease.
This transaction is in dispute with counsels positioning themselves, including threats of a "class action suit," believing there are others in the same "boat." According to the original complaint, "GE has refused to pay and only offers a substantially lower nuisance-value settlement."
GE does not comment on pending litigation or such suits, and the person who submitted this to Leasing News has asked us to not name names or print documents provided to us as they are hoping for a better settlement on the matter than proceeding with litigation. They are interested in learning if others have had a similar experience.
-----------------------------------------------------------------

Classified Ads---Help Wanted
Account Representatives & Sales Coaches

Account Representatives & Sales Coaches are needed in Nashville, TN & Austin, TX locations with exp. in finance and sales with a successful track record of sales leasing. Positions are available for remote Account Executives with 8+ yrs Equipment Leasing Sales exp. Work directly with CFOs, CIOs, CEOs and other high-level executives. Please send resume indicating position of interest and location: US_DFS_Staffing@dell.com.

About the Company: At Dell Financial Services, we aspire to fuel your potential with the kind of challenging opportunities and hands-on support you need to grow. We're the exclusive provider of leasing and finance services for Dell technology systems worldwide.
Asset Management

Asset Management: Long Island City, NY
seeking an experienced off lease and repossession manager. Successful candidates should have prior experience. Email resume to ekaye@advantagefunding.us or fax to 718 392 5427.
About the Company: Advantage Funding is a leading commercial and consumer vehicle and equipment financing and leasing company, Long Island City, NY.
Collection Attorney

Collection attorney - three to five years experience, creditor rights and bankruptcy experience is a must - contact: cgates@spiwakandiezza.com
Spiwak & Iezza, LLP, Westlake Village, Ca. is an extremely aggressive collection law firm that believes in taking action against debtors quickly and pushing through to final resolution without delay.
http://www.spiwakandiezza.com/about.htm
Finance Administrator

Export Finance Administrator for cross-border equipment deals. Seeking someone with existing strong credit, administrative, and people skills whom we can train in our specialized international credit services. Fluent English and Spanish required. To learn more and apply, click here .
Meridian Finance Group provides credit, insurance, and financial services that help U.S. exporters to increase their international sales.
Marketing Officer

Marketing Officer, generate/maintain relationships w/equip. leasing companies nationwide. Heavy phone/moderate travel. Ability to read/understand FS/tax returns required. Indirect marketing exp. necessary plus computer skills. Bachelor's degree.
Email resume to sgreen@bankofthewest.com
Website: www.bankofthewest.com
Bank of the West and its subsidiaries are equal opportunity/affirmative action employers. It is our policy to recruit, advertise, employ, promote, transfer, discipline, and discharge without regard to race, religion, color, national origin, ancestry, age, physical or mental disability, medical condition, veteran status, sexual orientation, sex, marital status, or any other protected status.

Middle Market Sales Representative

Middle Market Sales Rep.: exp. sales reps throughout country for middle market leasing/financing. Must have min.5-years exp. in "hard assets" ranging from 100K -$1.0MM generated from vendor and /or direct sources. Excel. benefits, base salary and commission program. Resumes to amandell@eqcorp.com .
About the Company: A rapidly expanding Middle Market Leasing / Finance Company located in CT. Equilease Financial Services, Inc
Sales Representative

RCA Capital Corp. Fair Lawn NJ seeks exp. sales rep.w $5 million annual middle market business. A great opportunity to grow with an established reputable independent. Competitive comp. plan w gd benefits/401k. Contact: Mike Pandolfelli, CEO mbp@rcacapital.com
RCA is a privately held nationwide equipment leasing and finance company. Its primary focus is in the printing, packaging, corrugated and label industries. RCA is seeking to diversify and expand its customer base through industries such as transportation, machine tools, plastics, medical, etc.

Baltimore/Washington based Sales Rep. - To develop vendor & lessee direct originations. Requires 3+ yrs commercial sales exp. For full description and application, click here for more information.
Madison Capital, a Baltimore based equipment and vehicle leasing company for 30 years is a national provider of direct financing services for both vendors and lessees. www.madisoncapital.com
Sales Representatives:
Well-established leasing company seeks veteran sales professionals in the small and middle ticket equipment marketplace. Stay where you are and share in the profit of each deal you book with ACC. Fax resume: 801-733-2358.
About the Company: ACC (ACC Capital Corporation) is a diversified middle-market financial services company that specializes in structuring, origination, servicing and syndication of a broad array of lease products.
-----------------------------------------------------------------
### Press Release ######################

International Decision Systems Unveils New Releases of Rapport and ProFinia for End-to-End Lease/Loan Management
MINNEAPOLIS, MN, – International Decision Systems (IDS), the standard-setting market leader in equipment financing software and service solutions, has announced new releases of both Rapport™ and ProFinia™. Rapport 5.2 is the latest version of the company's Web-enabled solution for lease/loan origination through booking, already the productivity-enhancing choice of 25 leading equipment finance companies. ProFinia 3.2 adds substantial functionality to the asset-centric back-office accounting solution poised for wider penetration of the marketplace.
"Our clients are increasingly moving to a highly automated, asset-centric model for their lease/loan businesses," said Charles Lyles, IDS President. "These new releases add significant new functionality to each solution, while also representing a major leap forward in end-to-end system integration," he added. "This and future coordinated releases of major IDS products will help equipment lessors improve operating efficiencies, gain centralized access to the information needed for fast, solid decisions, and increase return on assets," he added.
The full Rapport/ProFinia software suite helps equipment finance companies automate their business processes from handling sales leads through disposition of assets.
Release Highlights
Rapport 5.2:
This new release emphasizes accessibility, ease of navigation, and more flexible reporting, as well as simplified creation of external users to encourage the product's rollout to dealer networks and vendors.
Document creation and management are improved with the capability to merge multiple PDF documents within Rapport, while maintaining an accurate, complete document checklist at all times.
Users of the IDS InfoLease® back-office solution can improve risk management with the ability to conduct complete exposure calculations for new lease applications by existing customers.
Rapport now incorporates an embedded workflow tool that will enable progressively better coordination of processes throughout the organization. Future releases of both applications will extend this capability for improved activity "triggering" and decision-prompting.
ProFinia 3.2:
Directory Service-integrated security implementation, based on Central Identity Management (CIM), enables more controlled access for system users, and thus increased assurance of regulatory compliance.
This release also enables entry and tracking of third-party (dealer) information for each agreement and asset.
Reporting enhancements include the addition of standard infrastructure allowing customers to generate reports using a Web interface.
While it can be fully integrated with a range of back-office systems, the combination of Rapport with ProFinia forms a powerful, highly customizable solution suite that promotes increased productivity and return on asset (ROA) across the enterprise. The expert IDS Professional Services team delivers complete client support, including an efficient migration strategy to minimize cost and risk associated with conversion to new solutions.
About International Decision Systems
International Decision Systems (IDS) is the global leader in developing lease/loan accounting and portfolio management software and services. Headquartered in Minneapolis, Minnesota, IDS also has offices in London, Sydney, and Singapore. IDS offers the largest and most experienced global consulting, implementation, and technical support teams in the equipment finance industry. For additional information about International Decision Systems, visit www.idsgrp.com.
Konajilo Luseni Barrasso
Senior Account Executive
Makovsky & Co., Inc.
575 Lexington Avenue, Fl 15
New York, NY 10022
Phone: 212-508-9684
Email: kluseni@makovsky.com
### Press Release ######################

Dirtiest Car Buying Myths Debunked - Savvy Shoppers Trawl
Internet for Latest Car Buying Tips
ATLANTA, / -- How does an auto dealership rate? That's actually a very significant question. The average consumer still fails to correct the most common mistake made. He fails to get educated on processes involved before, during and after an automobile purchase.
Consumers have long used their own lack of knowledge as an excuse for being ripped off, according to Clear Intelligence, an auto dealership comparison and rating service based solely on direct consumer intelligence reports (see www.mydealerreport.com ).
"There's never been an easier or better time to turn the tables on dirty dealers," said John Isaac, president and chief executive officer of Clear Intelligence, who spent many years on car dealership floors. "All the resources you need are available online and will save you time, money, and needless anxiety to boot."
Luckily, now all it takes is a bit of elbow grease to turn even the most hapless novice into a savvy shopper - thanks to a wealth of online tools and resources. Here are Isaac's suggestions:
- Learn dealership lingo on vehicle financing and read the latest in finance tips. A good site to visit is that of the National Automobile Dealers Association (NADA) at www.nada.org . It also provides a calculator to determine if buying or leasing makes for a better investment, for instance.
- Research your dealer. You can scope out reputable dealers at unbiased sites such as www.mydealerreport.com which provide an auto dealership rating (including lawsuit information) based on the customer's word only. The same site also lets you find car dealerships by city, manufacturer and zip code.
- Look up comparative pricing information (manufacturer's versus dealer price) on the retail value of used vehicles at online sites such as Kelly Blue Book ( www.kbb.com ), www.autobytel.com and www.edmunds.com .
- For a real history of any used car, run a vehicle history report at www.carfax.com
Worried about paying thousands for repairs? Don't be! Consumers may obtain extended coverage on vehicles at discounts of up to 50% by buying direct from www.warrantydirect.com , the largest online extended warranty provider.
Everyone is jumping onto the Internet bandwagon, it seems. According to the NADA 2004 Internet Utilization Survey, dealerships with websites have grown from 47 percent in 1997 to 94 percent in 2004. So take action now - it's never too late to get savvy online.
Finally, if all else fails, spread the word and vent about your experience at various blogs and discussion groups such as http://www.carbuyinginfo.blogs.com .
CONTACT: John Isaac, Tel. 404-527-5367
SOURCE Clear Intelligence, Inc.
### Press Release #######################
------------------------------------------------------------------

Editor's Note: Leasing News, Inc. is moving to a new location as of today March 31,2005. We prefer that communication be by e-mail, which will not change: kitmenkin@leasingnews.org. Our new address will be
18736 Montewood Drive, Saratoga, California 95070
Telephone: 408-374-3848 Fax: 374-0551
We will be up-dating our web site from the old address.
Again, we prefer communication by e-mail or you may reach us at http://www.leasingnews.org/contact_us.htm
---------------------------------------------------------------

News Briefs
'04 Data Shows Economy Was Brisk to the End
http://www.nytimes.com/2005/03/31/business/31econ.html?pagewanted=all
Technical Analysis: Indexes Turn Up
http://www.internetnews.com/bus-news/article.php/3494071
Fitch Ratings Places AIG & ILFC on Rating Watch Negative
http://www.fitchratings.com/corporate/events/press_releases_detail.cfm?
pr_id=152821&sector_flag=7&marketsector=1&detail =
Dallas Fed's first woman president gets applause from peers for her interim reign
http://www.dallasnews.com/sharedcontent/dws/bus/stories/
033105dnbusholcomb.d3a48.html
USA Today Special Report: Executive Pay 2004
http://www.usatoday.com/money/companies/management/
2004-ceo-pay-total-chart.htm
Perks include funds for yachts, art curators, sports
http://www.usatoday.com/money/companies/management/
2005-03-30-ceo-pay-2004-side_x.htm
Jessica Sierra ousted. Anwar bottom two, Nadia 3rd lowest
http://www.accessatlanta.com/entertainment/content/custom/
blogs/idol/index.html
----------------------------------------------------------------

"Gimme that Wine"
Robert Morrisey, founder of Wine Spectator, dead at 78
http://www.sfgate.com/cgi-bin/article.cgi?file=/news/archive/
2005/03/30/state/n150524S03.DTL
Pinot Noir - One of the Toughest Wines You'll Ever Love
http://wine.about.com/od/redwines/a/PinotNoir.htm
Beard Foundation names S.F. sommelier to board
http://www.sfgate.com/cgi-bin/article.cgi?f=/chronicle/archive/
2005/03/30/FDGJGC08OL1.DTL
----------------------------------------------------------------