Asset Management: Long Island City, NY
seeking an experienced off lease and repossession manager. Successful candidates should have prior experience. Email resume to ekaye@advantagefunding.us or fax to 718 392 5427.
About the Company: Advantage Funding is a leading commercial and consumer vehicle and equipment financing and leasing company, Long Island City, NY.
Wednesday, May 4, 2005
Headlines---
Classified Ads--Attorney
Fed Raises Federal Funds Rate to 3%
Twenty State AGs Can't Be Wrong
Cartoon----
New Bankruptcy Law Is Good/Bad News for Small Business
Classified Ads---Help Wanted
News Briefs---
Sports Briefs---
This Day in American History
Baseball Poem
######## surrounding the article denotes it is a "press release"
----------------------------------------------------------------

Leasing Industry Attorneys
California, National: city: Riverside
Ellen Stern - get results, reasonable pricing; numerous industry contacts, nearly 30 yrs exp.in SoCal, 20 yrs equip.: CFL license specialist, documentation, work-outs, litigated collections, recoveries; deal-maker.
Email: leaselaw@msn.com | UAEL
California - statewide: CA "ELA"
5-attorney creditors rights law firm, in biz 25 yrs +, specialize all aspects of creditor representation. Primarily represent equipment lessors & funders,plus collection and creditor rep. in bankruptcy.
Email: phemar@hemar.com
Website: www.hemar.com
California - statewide: Encino, CA. "ELA"
24 Attorney AV-rated Lawfirm representing the Leasing Industry for over 25 Years. We specialize in Lease-enforcement, collection and representation in Bankruptcy Court.
email: sjenkins@hemar-rousso.com
Website: www.hemar-rousso.com
Connecticut, Southern New England: EVANS, FELDMAN & BOYER, LLC Collections, litigation, documentation, portfolio sales and financing, bankruptcy. We represent many of the national and local leasing companies doing business in this state. Past chairman EAEL legal committee. Competitive rates.
email: rcfeldman@snet.net EAEL
Law Firm - Service , Dallas, TX. ELA
Mayer regularly practices in leasing, secured financing, project development and finance and corporate finance.
email: dmayer@pattonboggs.com
Website: www.pattonboggs.com
Los Angeles, Statewide: CA. "ELA" Aggressive creditors rights law firm specializing in equipment leasing handling collection matters on a contingency, fixed fee or hourly basis.
email: RGarwacki@prodigy.net

Los Angeles -statewide: CA "ELA "
Practice limited to collections, bankruptcy and problem accounts resolution. Decades of experience. 10-lawyer firm dedicated to serving you. Call Ronald Cohn, Esq.
(818)591-2121 or email.
Email: rrcohn@aol.com


Los Angeles, CA.
Wagner & Zielinski, successfully representing lessees/ lessors. Not a member of any leasing organization, therefore not beholden to special interests. Richard Wagner
800 931 0450 www.wzlawyers.com

Long Beach CA.
Paul Bent, helping settle deals that have gone bad. Attorney for 20+ years with GoodSmith & Co., now providing mediation and dispute resolution for lessees and lessors.
www.paulbent.com

National: Coston & Rademacher: Business attorneys serving the lease-finance industry since 1980. Transactional, documentation, corporate/finance, workouts, litigation, bankruptcy, portfolio management. Chicago-based national practice. Jim Coston, CLP (Members: UAEL, ELA, MAEL).
email: Jcoston@costonlaw.com
Website: www.costonlaw.com
Northern California - Statewide: CA "EAEL" "ELA" San Francisco expertise at Marin County prices; practice limited to equipment leasing and finance with 22 years experience, testimonials. Ken Greene, Esq.
Vox: 415 461 3777
Email: keng@kengreenelaw.com
Website: www.kengreenelaw.com

National: Full staff of attorneys and legal assistants work with Group Leader Barry S. Marks to ensure prompt, cost-effective responses to client needs:
Email: bmarks@bakerdonelson.com
Website: www.leaselawyer.com

St. Louis County, MO. - statewide:
Defend clients sued by Popular Leasing USA and other assignees of Norvergence rental agreements. Also register and collect foreign judgments. Ronald J. Eisenberg, Esq.
Email: reisenberg@sl-lawyers.com
Schultz & Little L.L.P. www.sl-lawyers.com
----------------------------------------------------------------

Fed Raises Federal Funds Rate to 3%
-- Following is the text of the Federal Reserve's announcement Tuesday that it was increasing a key interest rate to 3 percent:
"The committee believes that, even after this action, the stance of monetary policy remains accommodative and, coupled with robust underlying growth in productivity, is providing ongoing support to economic activity. Recent data suggest that the solid pace of spending growth has slowed somewhat, partly in response to the earlier increases in energy prices. Labor market conditions, however, apparently continue to improve gradually. Pressures on inflation have picked up in recent months and pricing power is more evident. Longer-term inflation expectations remain well contained.
"The committee perceives that, with appropriate monetary policy action, the upside and downside risks to the attainment of both sustainable growth and price stability should be kept roughly equal. With underlying inflation expected to be contained, the committee believes that policy accommodation can be removed at a pace that is likely to be measured. Nonetheless, the committee will respond to changes in economic prospects as needed to fulfill its obligation to maintain price stability.
"Voting for the FOMC monetary policy action were: Alan Greenspan, chairman; Timothy F. Geithner, vice chairman; Susan S. Bies; Roger W. Ferguson, Jr.; Richard W. Fisher; Edward M. Gramlich; Donald L. Kohn; Michael H. Moskow; Mark W. Olson; Anthony M. Santomero; and Gary H. Stern.
"In a related action, the Board of Governors unanimously approved a 25-basis-point increase in the discount rate to 4 percent. The discount rate is charged when banks borrow directly from the Federal Reserve. In taking this action, the board approved the requests submitted by the boards of directors of the Federal Reserve Banks of Boston, New York, Philadelphia, Cleveland, Richmond, Atlanta, Chicago, St. Louis, Minneapolis, Kansas City, Dallas, and San Francisco."
To see reactions, please go to News Briefs.
----------------------------------------------------------------

Twenty State AGs Can't Be Wrong
The Receiver is now in the position to decide the fate of all Preferred Capital customers, subject to court decisions by the Ohio 8 th and 9 th Appellate Districts (and the US Court of Appeals for the 6 th Circuit [ Ohio] -- another pending PC case). Reportedly following the court's order, neither Huntington Bank nor other PC lenders have any right to collect, reject, or enforce the contracts.
The issue of venue is most important, not only from a cost standpoint to the lessor, but the prevailing laws that are different from state to state, bringing many other issues into the dispute that are not in favor of the lessor, especially with the reportedly poorly written NorVergence private label "Equipment Leasing Agreement."
The decision may also influence other courts by setting a precedent for this particular leasing contract language. It may have other repercussions in future lessor venue disputes.
In the first brief, thirteen state attorneys general, including California, Colorado, Connecticut, Florida, Illinois, Massachusetts, Michigan, Missouri, New Jersey, New York, North Carolina, Pennsylvania and Texas have filed another appellate brief against Preferred Capital in Ohio. Even though the Summit County Court appointed a Receiver for Preferred Capital, the Receiver still has to decide whether the contracts have any value. Hence, the attached brief and motion.
Karlen J. Reed, assistant Attorney General, Massachusetts Office of the Attorney General, filed the amici brief "...acting under their respective consumer protection statues to protect customers of Preferred Capital, NorVergence and/or other financing companies against unfair trade and deceptive practices committed by these companies in their financing and collection activities."
The issue regards venue, meaning which state court will hear the dispute. A summation of the argument surrounds "the floating forum selection clause fails to provide appellees with adequate notice of where they may be sued."
New Jersey, Missouri, North Carolina and Colorado did not join on the second brief, while Arizona, Louisiana, Maryland, Michigan, Ohio, Rhode Island, and South Dakota did.
In the second brief, similar but separate, filed along with Scott D. Schafer and Geoffrey G. Why, of the Massachusetts office along with Karlen J. Reed, and on the "amici curia" including the attorneys generals of Arizona, California, Connecticut, Florida, Illinois, Louisiana, Maryland, Massachusetts, Michigan, New York, Ohio, Pennsylvania, Rhode Island, South Dakota and Texas "...Forum selection clauses are enforceable unless they are unfair or unreasonable. To be reasonable and fair a forum selection clause must eliminate uncertainty by permitting the parties to agree in advance on a specified forum acceptable to both of them and be clear and conspicuous. Because the NorVergence floating forum selection clause fails these tests, it is unfair and unreasonable and was properly held to be unenforceable."
The states that joined on both briefs are: California, Connecticut, Florida, Illinois, Louisiana, Massachusetts, Michigan, New York, Ohio, Pennsylvania, Rhode Island, South Dakota, and Texas.
Reportedly Karlen J. Reed acted as the vehicle for getting everyone.
All the AGs filed the brief to protect their customers. They are continuing to follow legal action in their states.
Certain states perhaps have not joined this brief as the consumer and commercial statutes have other issues, meaning the business user is not considered a "consumer" and other commercial laws may apply in that state, such as Missouri, where Popular Leasing USA has over 300 such suits pending.
Here are copies of the two most recent briefs:
http://leasingnews.org/PDF/4-25-05_AG_motion_&_Receivership_Order.pdf
http://leasingnews.org/PDF/AG_Amici_Brief_4-22-05.pdf
----------------------------------------------------------------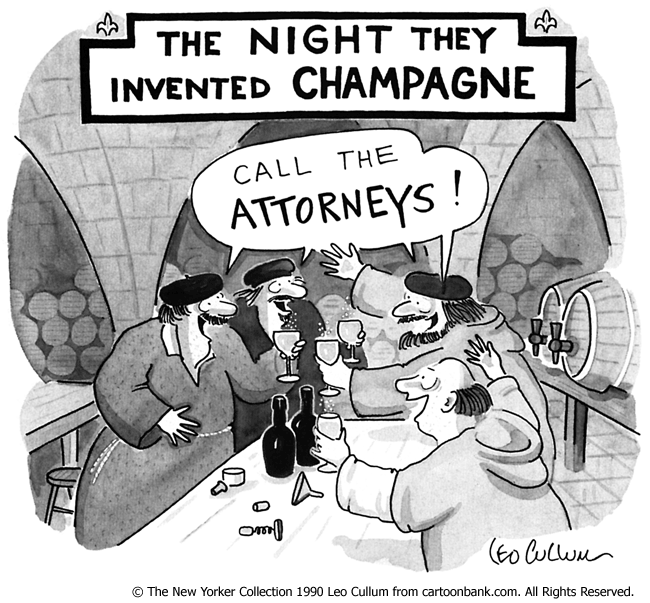 ----------------------------------------------------------------

New Bankruptcy Law Is Good/Bad News for Small Business
AccountingWEB.com - - Individuals aren't the only ones likely to find it more difficult to keep creditors at bay under the new bankruptcy law. That is both good news and bad news for small businesses. The good news: the bankruptcy filing process has been streamlined and small business owners will find it easier to collect on debts incurred by individuals and other businesses that have filed for bankruptcy. The bad news: tougher rules apply and it may be harder to reorganize under Chapter 11.
President Bush signed the Bankruptcy Abuse Prevention and Consumer Protection Act on April 20. It goes into effect in about six months. The new law contains special small-business bankruptcy provisions. These provisions define a small business debtor as "a person (including a debtor affiliate) with not more than $2 million in aggregate non-contingent, liquidated secured and unsecured debts as of the date of the petition or the order for relief (excluding debts owed to affiliates or insiders)." In addition, the provisions define the factors courts can use in determining the adequacy of reorganization plans, establishes uniform reporting requirements nationwide, and calls for both more study by the Small Business Association (SBA) and proposals from the Advisory Committee for adopting the provisions in the law.
In practical terms, this means small businesses, or those individuals are considered small businesses according to the definition above, will find it more difficult to reorganize under Chapter 11, work out payment plans with creditors and continue business operations during bankruptcy. Some experts predict fewer small businesses will survive bankruptcy with tighter deadlines and more scrutiny.
"You'd have additional paperwork and reporting burdens," Samuel Gerdano, executive director of the American Bankruptcy Institute told the Associated Press (AP). "You'd have to have your books and records examined by the bankruptcy trustee to ensure the company has a plan to succeed."
"Entities with little long-term chance of successfully emerging from bankruptcy should be identifiable much more quickly under the new changes and weeded out," Thomas W. Repczynski, a shareholder of Bean Kinney & Korman who heads the Northern Virginia Bankruptcy Bar Association told the Baltimore Business Journal.
At the same time, small businesses may have reason to praise the new law, which gives them increased influence as creditors. The biggest advantage may be a provision allowing courts to add small businesses to the committee of creditors that make many of the decisions in a business bankruptcy as long as the debt owed to the small business represents a disproportionately large percentage of the small business' gross annual income.
"As a business creditor you may have more leverage in a few ways," Shelly Crocker a bankruptcy attorney with Seattle's Crocker Kuno Ostrovsky LLC told the Puget Sound Business Journal.
"The new bill is very creditor-friendly," the AP quotes Gerdano as saying. "And small businesses are often creditors."
According to the AP, Alan Resnick, interim dean of Hofstra University and co-editor of "Collier on Bankruptcy," agrees saying: "This benefits all vendors and many small businesses are vendors."
Last year, 34,317 businesses filed for Chapter 11 bankruptcy while 1.56 million personal bankruptcies were filed. According to the U.S. Chamber of Commerce, nearly $40 billion of debt goes unpaid because of bankruptcy filings.
----------------------------------------------------------------

Classified Ads---Help Wanted
Account Representatives & Sales Coaches

Account Representatives & Sales Coaches are needed in Nashville, TN & Austin, TX locations with exp. in finance and sales with a successful track record of sales leasing. Positions are available for remote Account Executives with 8+ yrs Equipment Leasing Sales exp. Work directly with CFOs, CIOs, CEOs and other high-level executives. Please send resume indicating position of interest and location: US_DFS_Staffing@dell.com.

About the Company: At Dell Financial Services, we aspire to fuel your potential with the kind of challenging opportunities and hands-on support you need to grow. We're the exclusive provider of leasing and finance services for Dell technology systems worldwide.
Asset Management

Asset Management: Long Island City, NY
seeking an experienced off lease and repossession manager. Successful candidates should have prior experience. Email resume to ekaye@advantagefunding.us or fax to 718 392 5427.
About the Company: Advantage Funding is a leading commercial and consumer vehicle and equipment financing and leasing company, Long Island City, NY.
Equipment Leasing Marketing Specialist
Equipment Leasing Marketing Specialist,
Walnut Creek, CA. College Degree plus
equipment leasing experience required.
For a full job description: click here.
Email resume to sgreen@bankofthewest.com
At Bank of the West, we take pride in what we do. From contributing to nonprofits and volunteering in our communities to making a point to get to know our customers by name, we aim to stand apart. While many things have changed over our bank's long history, one thing has remained the same: commitment to our customers and our community.
Sales / Sales Representative

Motivated sales pro for expanding healthcare marketplace. Prior healthcare exper. a plus. Competitive comp plan & benefits.
Contact: jverbeerst@variantleasing.com
Variant Leasing is a rapidly growing nationwide independent lessor located in south Orange County, CA, specializing in the healthcare & commercial marketplace.

Sales: seeking energetic, exper; sales prof/ work Newport Beach CA & Deerfield IL Vendor Services Division offices/middle to large ticket resellers/orig. equip. mfg. Requirement/Apply click here
About the Company : CG Commercial Funding is a rapidly growing industry leader in middle/large ticket lease finance.
Sales Representatives:
Well-established leasing company seeks veteran sales professionals in the small and middle ticket equipment marketplace. Stay where you are and share in the profit of each deal you book with ACC. Fax resume: 801-733-2358.
About the Company: ACC (ACC Capital Corporation) is a diversified middle-market financial services company that specializes in structuring, origination, servicing and syndication of a broad array of lease products.
----------------------------------------------------------------

News Briefs---
Quarter-Point Increase Is Eighth Since June
http://www.washingtonpost.com/wp-dyn/content/article/2005/05/03/
AR2005050300259.html
http://www.nytimes.com/2005/05/04/business/04fed.html ?
Kozlowski again defends his actions, finishes court testimony
http://www.signonsandiego.com/news/business/
20050503-1425-tycotrial.html
Super Fast Pizza takes oven for the ride
http://www.usatoday.com/money/industries/food/
2005-05-03-pizza_x.htm
----------------------------------------------------------------

Sports Briefs---
Favre upset with Walker
http://www.packersnews.com/archives/news/pack_20876863.shtml
Barry gets beat at his own game
http://sfgate.com/cgi-bin/article.cgi?f=/c/a/2005/05/04/RATTO.TMP
With Owens, Eagles' pain is 49ers' gain
http://www.mercurynews.com/mld/mercurynews/sports/columnists/
ann_killion/11550788.htm
----------------------------------------------------------------

This Day in American History
1494- Christopher Columbus discovered Jamaica. The Arawak Indians were its first inhalitants. This was his second journey. His first he basically discovered Cuba, and on his third Trinidad, and on his fifth trip, 1502-1504, Martinique, exploring the coasts of Nicaragua, Costa Rica, and Panama. He brought a lot of slaves back to Spain, his main find in the islands.
1626-Dutch colonist Peter Minuit arrived on the wooded island of Manhattan in present-day New York. He bought Manhattan for $24, but from a tribe in Brooklyn, almost like buying the Brooklyn Bridge. The story has been repeated so many times school children believe the borough was bought for beads. Ironically, he Dutch had already established the town of New Amsterdam at the southern end of the island. The American Indians had no comprehension of land ownership. Shortly most of them were wiped out by small pox, influenza, and a host of diseases brought from Europe in which they had no immunity.
(lower half: http://memory.loc.gov/ammem/today/may04.html )
1746- The Moravians in Pennsylvania established the Moravian Women's Seminary at Bethlehem. It was the first educational institution of its kind established by the "Unitas Fratrum" in (colonial) America.
1796-Birthday of Horace Mann, American educator, author, public servant, known as the "father of public education in the US," was born at Franklin, MA. Founder of Westfield (MA) State College and editor of the influential Common School Journal. Mann died at Yellow Springs, OH, Aug 2, 1859.
1851-First major San Francisco fire
http://www.sfmuseum.org/hist5/5-51fire.html
1864- General Grant's Army at Potomac attacks at Rappahannock crosses Rapidan and begins his duel with Robert E Lee
http://lcweb2.loc.gov/cgi-bin/query/r?pp/
cwp:@field(NUMBER+@band(cwpb+01175))
http://www.civilwar-va.com/virginia/va-central/1864tour.html
1864- Over the objections of President Lincoln, the House of Representatives on this date passed the Wade-Davis Reconstruction bill, containing stiff punitive measures against the South that if put into aw would have destroyed Lincoln's more moderate reconstruction aims. The bill was also adamantly opposed by Radical Republicans, led by Thaddeus Stevens for whom it was insufficiently severe in its treatment of the Southern rebels. Lincoln eventually killed the bill by using the pocket veto. When Andrew Johnson became president, following Lincoln's assassination, he basically abandoned all Lincoln's reconstruction plans and set up to punish the South.
1886 - Chichester Bell and Charles Tainter received a US patent for the graphophone. This invention replaced Thomas Edison's phonograph, and featured wax-coated cylinders. These were considered an improvement over the phonograph's tinfoil cylinders, which had been delicate and difficult to remove.
1891-The first hospital open to all races as a matter of policy was the Provident Hospital, Chicago, Ill. Although primarily for African-Americans, there was no racial barrier to the admission of patients or staff appointments of physicians. Dr. Frank Billings was chief consulting physician. Dr. Christian Fenger, chief consulting surgeon; and Drs. Ralph N. Isham and Daniel Hall Williams, attending surgeons. A nursing school, the Provident Hospital Training School Association, was connected with the hospital.
1894—Bird Day began.
http://memory.loc.gov/ammem/today/may04.html
1896- Labor union unrest at Chicago led to violence when a crowd of unemployed men tried to enter the McCormick Reaper Works, where a strike was underway. Although no one was killed, anarchist groups called a mass meeting in Haymarket Square to avenge the "massacre. When the police advanced on the demonstrators, a bomb was thrown and several policemen were killed. Four leaders of the demonstration were hanged and another committed suicide in jail. Three others were given jail terms. The case aroused considerable controversy around the world.
1905- honky tonk singer Al Dexter was born in Jacksonville, Texas. He perfected his style in the oil-boom dance halls of East Texas. And he recorded one of the first songs to have the word "honky tonk" in its title, "Honky Tonk Blues." Dexter, who died in 1984, is best known as the composer of the wartime hit, "Pistol Packin' Mama."
1909- Tel Aviv founded. In 1910, the suburb was named Tel Aviv after Nahum Sokolow's translation of Altneuland , Herzl's fictional depiction of the Jewish State.
http://www.wzo.org.il/home/dev/ta1.htm
http://www.wzo.org.il/home/aliyah/aliya2b.htm
http://alpha.furman.edu/~mcknight/cr9.htm
http://www.ddtravel-acc.com/tel.htm
1926-Drummer Sonny Payne birthday, New York City
"Atomic Bomb" Basie album, best known for. Died Jan 29, 1979 in Los Angeles, CA
http://www.drummerworld.com/drummers/Sonny_Payne.html
http://www.angelfire.com/mac/keepitlive/drummers/Payne/payne.htm
http://www.artistdirect.com/music/artist/bio/
0,,477721,00.html?artist=Sonny+Payne
1928- Canadian jazz trumpet player, "screamer," Maynard Ferguson was born in Montreal. He went to the US at the age of 20, playing in the big bands of Boyd Raeburn, Jimmy Dorsey, Charlie Barnett and Stan Kenton. Ferguson won the Down Beat magazine reader's poll for trumpet in 1950, '51 and '52. He later formed his own big band, which in the 1970's turned in a jazz-rock direction. Ferguson's recording of "Gonna Fly Now," the theme from "Rocky," was a major hit single in 1977.
http://www.gr8music.com/Ferguson%2C_Maynard/mf-bio.html
http://www.maynard.ferguson.net/
http://www.super8filmmaking.com/maynard/maynard.htm
1929-Birthday of Audrey Hepburn, whose first major movie role in Roman Holiday (1953) won her an Academy Award as best actress, was born near Brussels, Belgium.
Here real name was Edda Van Heemstra Hepburn-Rusten.She made 26 movies during her career and received four additional Oscar nominations. During the latter years of her life Hepburn served as spokesperson for the United Nations Children's Fund, traveling worldwide raising money for the organization. Audrey Hepburn died Jan 20, 1993, at Tolochenaz, Switzerland. Even when dying of cancer, she traded ceaselessly in Third World countries, always for the children, never stinting, giving everything she had.
Answering a reporter's question about why she worked so hard for UNICEF, she answered simply, "I do not want to see mothers and fathers digging graves for their children." One can only guess that she saw too much of that when as a girl she was accidentally trapped in Holland during World War II. She suffered extreme hardships during the war and several of her relatives and friends were executed by the Nazis. AH acted as a courier for the underground. She even had to eat tulip bulbs when food supplies ran out or they were confiscated by the Germans just before the Allied troops freed the Netherlands.
1932 - Public Enemy Number One, Al Capone, was jailed - in the Atlanta Penitentiary - for tax evasion.
1937-Bassist Ron Carter birthday, Ferndale, MI
http://www.roncarter.net/officialSite.html
http://www.vh1.com/artists/az/carter_ron/bio.jhtml
1939-- In his first-ever at-bat in the city of Detroit, rookie Ted Williams becomes the first player to hit a homer which totally clears the right field seats at Briggs Stadium.
1940-Duke Ellington bad records "Cotton Tail," "Don't Get Around Much Anymore" for Victor.
1948-Author Norman Mailer's first book is published, "The Naked and the Dead."
http://www.kirjasto.sci.fi/nmailer.htm
http://www.pbs.org/wnet/americanmasters/database/mailer_n.html
1956---Top Hits
Heartbreak Hotel/I Was the One - Elvis Presley
Moonglow and Theme from 'Picnic' - Morris Stoloff
Standing on the Corner - The Four Lads
Blue Suede Shoes - Carl Perkins
1956 - Gene Vincent and his group, The Blue Caps, recorded "Be-Bop-A Lula" for Capitol Records in Los Angeles. Interesting note: Vincent had written the tune only three days before he auditioned in a record company talent search that won him first place. The record was rush-released just two days later and became a rock and roll classic. Vincent recorded two other charted songs in 1957 and 1958: "Lotta Lovin'" and "Dance to the Bop".
1957- "The Alan Freed Show" debuted on ABC-TV. The legendary disc jockey's rock 'n' roll variety show was cancelled some months later after black teenage singer Frankie Lymon was shown dancing with a white girl.
1959- The first Grammy Awards were presented by the National Academy of Recording Arts and Sciences. Record of the year and song of the year was "Nel Blu Dipinto Di Blu" - better known as "Volare" - by Domenico Modugno. Henry Mancini won the Album of the Year award for "The Music From Peter Gunn" and the Kingston Trio won the first country Grammy for "Tom Dooley."
1961-Militant students joined James Farmer of the Congress of Racial Equality (CORE) to conduct "freedom rides" on public transportation from Washington, DC, across the deep South to New Orleans. The trips were intended to test Supreme Court decisions and Interstate Commerce Commission regulations prohibiting discrimination in interstate travel. In several places riders were brutally beaten by local people and policemen. On May 14, members of the Ku Klux Klan attacked the Freedom Riders in Birmingham, Alabama, awhile local police watched. In Mississippi,, Freedom Riders were jailed. They never made it to New Orleans. The rides were patterned after a similar challenge to segregation, the 1947 Journey of Reconciliation, which tested the US Supreme Court's June 3, 1946, ban against segregation in interstate bus travel.
1963 - Andy Williams's album, Days of Wine and Roses, hit the Number 1 spot on the LP pop chart, and stayed there for 16 weeks.
1963-The Beach Boys "Surfin U.S.A." LP debuts on the charts.
1964---Top Hits
Can't Buy Me Love - The Beatles
Hello Dolly! - Louis Armstrong
Bits and Pieces - The Dave Clark Five
My Heart Skips a Beat - Buck Owens
1964- "Another World, "created by lrna Phillips and sponsored by P&G, this soap was set in fictional Bay City. It was the first soap to air for a full hour and the first to beget two spin-offs ("Somerset" and "Texas'). Charles Durning,Ted Shackelford, Eric Roberts, Ray Liotta, Kyra Sedgwick, Faith Ford, Morgan Freeman, Jackëe Harry,Victoria Wyndham and Valarie Pettiford are some of its well-known alums. The show was cancelled in1999 and the last episode aired dune 25, 1999.
1964 - The Beatles set a "Billboard" magazine Top 100 chart all-time record when, today, all five of the top songs were by the British rock group. The Beatles also had the number one album with "Meet the Beatles", the top album from February 15 through May 2, when it was replaced by "The Beatles Second Album". During the first three months of 1964, it was estimated The Beatles accounted for 60 percent of the entire singles record business. The top five Beatles singles, setting the record, were: 1) Can't Buy Me Love 2) Twist and Shout 3) She Loves You 4) I Want to Hold Your Hand 5) Please Please Me
1970- Still fresh in minds of students who attending college during this time, four students (Allison Krause, 19; Sandra Lee Scheuer. 20: Jeffrey Glenn Miller. 20 and William K. Schroeder, 19) were killed by the National Guard during demonstrations against the Vietnam War at Kent(Ohio) State .
http://dept.kent.edu/sociology/lewis/lewihen.htm
1972---Top Hits
The First Time Ever I Saw Your Face - Roberta Flack
I Gotcha - Joe Tex
Betcha By Golly, Wow - The Stylistics
Chantilly Lace - Jerry Lee Lewis
1973-Led Zeppelin open their 1973 U.S. tour, which is billed as the "biggest and most profitable rock & roll tour in the history of the United States." A group spokesman predicts the group will gross over $3 million.
1974-The first skyscraper higher than 1,400 feet in height was the 110-story sears Building of sears Roebuck and Company, measuring 1,454 feet high located on Jackson Boulevard between Adams and Franklin streets in Chicago.
http://www.sears-tower.com/index.html
http://www.the-skydeck.com/homeDefault.htm
1975-Baseball's One Millionth Run. Bob Watson of the Houston Astros raced around the bases on Milt May's home run against the San Francisco Giants an crossed the plate with what was declared to be the one millionth run scored in major league baseball history. Watson's hustle paid off. Davey Conceptcion of the Cincinnati Reds scored another run in a different game in a different city seconds later.
1976- The Illinois Legislature declares today as Rick Monday Day because of his patriotic gesture of saving the American flag from being burned in Los Angeles by two fans.
1978-Jefferson Starship receive a platinum record for what will be their last LP with Grace Slick and Marty Balin. Just a few weeks later, both are gone and the band has to be revamped.
1980---Top Hits
Call Me - Blondie
Ride like the Wind - Christopher Cross
Lost in Love - Air Supply
Are You on the Road to Lovin' Me Again - Debby Boone
1988---Top Hits
Where Do Broken Hearts Go - Whitney Houston
Wishing Well - Terence Trent D'Arby
Angel - Aerosmith
It's Such a Small World - Rodney Crowell & Rosanne Cash
1989 - Col. Oliver North was found guilty in the investigations into the Iran-Contra affair.
1990 - Thunderstorms produced severe weather from the Lower Ohio Valley to Virginia and the Carolinas. A tornado at Augusta Springs VA killed two people and injured ten others, and another tornado caused 1.7 million dollars damage at Colonial Heights VA. Temp-eratures soared into the 90s in northern California. The high of 98 degrees in downtown Sacramento was their hottest reading of record for so early in the season.
1991- Indians' first baseman Chris James establishes the club record for RBIs by driving in nine runs with a pair of homers and two singles, helping Cleveland to crush the A's, 20-6.
1994---Top Hits
The Sign- Ace of Base
Bump N Grind- R. Kelly
The Most Beautiful Girl in the World- The Artist|
Return to Innocence- Enigma
1999---Top Hits
Livin La Vida Loca- Ricky Martin
No Scrubs- TLC
Kiss Me- Sixpence None The Richer
Every Morning- Sugar Ray
Stanley Champions This Date
1969 Montreal Canadiens
----------------------------------------------------------------

Baseball Poem
SPRING TRAINING POEM (pitchers and catchers report)
Carl Stevens

some say that the robin heralds in spring,
warm weather's coming when she starts to sing.
tulips, I guess, are harbingers too,
when they open their petals as the mourning doves coo.
but there's a much surer sign that spring is near:
when the crack of the bat sings in my ear,
when the arms of warm leather embrace a hard ball
I know we're no longer in winter or fall.
the sun stays up longer, and the clouds do not mope;
baseball is back, so there's reason to hope.
some Midwestern slugger from triple A
hopes he can shine on a warm august day,
a young Venezuelan who's new on the scene
hopes to live out the American dream.
all they have is their talent, or brains and desire,
all burning with the same unquenchable fire:
to play like boys and get paid like men,
and do it again and again and again,
until crowds hold their breath, awaiting a pitch,
looking up with bright eyes from memory's ditch
as the sun shines like diamonds on diamonds so pure
that Shakespeare himself could write nothing so sure:
so sure as a homer that's lost in the night,
so sure as a fast ball that rides high and tight,
so sure as a runner thrown out at home plate,
so sure as a hitter who just stands and waits,
so sure as a bullpen that answers the call,
so sure as the ump who cries out "play ball!"
yes, I love baseball. it's my little fling,
my annual waltz with the daughter of spring.
I'll sit in the bleachers with my little boys,
we'll eat peanuts and popcorn and make lots of noise,
and get reacquainted with a very old friend:
[headlines]