SALES: Seeking energetic, self motivated sales pro, nationwide opportunities, equipment/ transportation leasing and financing (buses, livery, limousines, ambulances, paratransit, funeral vehicles). Direct experience helpful/ not required. We are willing to train the right person. Moderate travel /extensive phone work required. Highest commissions paid in the industry. Fax or email resume to 718-392-5427 or dcoolbaugh@advantagefunding.us

About the Company: Advantage Funding is a leading commercial and consumer vehicle and equipment financing and leasing company, Long Island City, NY.
Thursday, May 26, 2005
Headlines---
Classified Ads—Collector/Controller/Contract Admin.
Connecticut $143,000 NorVergence Settlement
Callahan, Robichaud, Walley, Wood New CLP's
Strong Overseas Demand Lifts Leasing Companies
Leasing Association Fall Conferences
To Fax or Not to Fax-----
Memorial Day---from Texas
Rich Carratu Leader automotive market
CIT Arranges $300 Million Financing
Placard---My Way or the Highway
News Briefs---
"Gimme that Wine"
Today Top History Event
This Day in American History
Baseball Poem
######## surrounding the article denotes it is a "press release"

Classified Ads—Collector/Controller/Contract Administrator
Collector
Collector: Boston, MA.
Challenging position where my skills, professional experience, organization, leadership, strategic thinking, creativity, energy, passion, competitive nature will enable me to define opportunities and personal development.
Email: bernd.janet@verizon.net
Collector: Jacksonville, East Brunswick, FL.
13 years experience with collection, recovery, re-marketing and legal on commercial loans and leases. Expertise with distressed portfolios, Six Sigma trained. Willing to relocate.
Email: RichardB12364@aol.com
Controller
Controller: Seattle, WA
CPA w/ Sarbanes Oxley/ 15 years management exp. as CFO/ Controller/5 yrs w/ PWC Extensive exp providing accounting/ tax guidance for the equipment lease industry. Willing to relocate.
Email: bltushin@hotmail.com
Controller: Southeastern, MI.
Controller & Management experience w/ equip lessors &broker. MBA, CPA w/ extensive accounting, management, securitization experience with public and private companies. Willing to relocate.
Email: Leasebusiness@aol.com
Contract Administrator
Contract Administrator: New York, NY.
10+ years in equipment leasing/secured lending. Skilled in management & training, documentation, policy and procedure development & implementation, portfolio reporting. Strong work ethic.
Email: dln1031@nyc.rr.com
Contract Administrator: Portland, OR.
6+ years small ticket leasing/financing. Documentation/funding Policy development &implementation, management &training, process mapping, customer service, broker, vendor, portfolio experience.
Email: susanc777@hotmail.com
Full Listing of all ads here:
http://64.125.68.91/AL/LeasingNews/JobPostings.htm
---------------------------------------------------------------

Connecticut $143,000 NorVergence Settlement
As evidence that GE Capital is settling its NorVergence leases around the United States, over $6 million to date, including Georgia, Illinois, Maryland, New Jersey, New York, North Carolina, Pennsylvania, South Dakota, Washington, D.C., you can add Connecticut. This is from the announcement by Illinois Attorney General Lisa Madigan that all the AGs offices are working together on this.
Connecticut Attorney General Richard Blumenthal stated that GE Capital will forgive $143,000 that it claimed was owed by ten Connecticut businesses victimized by a telecommunications scam.
Connecticut AG Richard Blumenthal
NorVergence, Inc., a telecommunications company based in Newark, New Jersey, offered the businesses discounts on telecommunications services through long-term leases on so-called "matrix" boxes. The boxes, however, failed in most cases to deliver the promised discounts, leaving businesses stuck with expensive years-long leases. The announcement was joined by Department of Consumer Protection Commissioner Edwin R. Rodriguez.
"Deceptive sales pitches lured Connecticut businesses into signing long-term agreements that failed to deliver promised discounts," Blumenthal said. "When the service ceased, collection agency hassles started. GE Capital rightly recognized the unfairness of demanding businesses to pay for services promised, but not received. GE's agreement to forgive the vast majority of the money ends a nightmare for businesses that thought they were getting a useful deal, but ended up with a useless debt."
NorVergence claimed that the "matrix" device would enable a small business to reap a 30 percent discount on its telecommunications services, including long distance, DSL, and wireless phone. The total cost the matrix boxes leases ranged from about $12,000 to $175,000.
Connecticut consumers who signed agreements with NorVergence bought by GE Capital or signed NorVergence agreements directly with GE Capital will receive a letter informing them of the settlement. Any businesses with questions should call the Attorney General's Office at (860) 808-5400.
-----------------------------------------------------------------

Callahan, Robichaud, Walley, Wood New CLP's
The Certified Professional Leasing Foundation reports that four have passed all certifications and tests to become a "CLP," and have the designation behind their name.
The Board of Directors of the CLP Foundation would like to extend its congratulations to our new Certified Lease Professionals:
Jennifer Wood, CLP
Orion First Financial LLC
Gig Harbor, WA
Charles "Bud" Callahan, Jr., CLP
National Leasing Company
Indianapolis, IN
Robert D. Robichaud, CLP
PFF Bank & Trust
Tustin, CA
Matthew P. Walley, CLP
LeaseNOW, Inc.
The letters "CLP" behind their names are visible recognition of their experience in the industry and their professional achievement in passed the CLP Exam.
The CLP Foundation is the official governing body for the Certified Lease Professional ("CLP") Program. The CLP designation sets the standard for professionalism in the leasing industry. This designation identifies and recognizes individuals within the leasing industry who have demonstrated their competency through continued education, testing and conduct.
Please visit: www.clpfoundation.org for detailed information about the CLP Foundation and the CLP Program.
For further information about the Mentor Program and Anonymous Test take Program please contact:
Cynthia W. Spurdle
Executive Director
CLP Foundation
PH: 610/687-0213
FAX: 610/687-4111
E-mail: cindy@clpfoundation.org
http://www.clpfoundation.org
----------------------------------------------------------------

Strong Overseas Demand Lifts Leasing Companies Out of Slump"
ELTnews ---
Boosted by strong overseas demand for both widebody and narrowbody aircraft, U.S. leasing companies appear poised for a significant comeback from the downturn experienced since Sept. 11, 2001.
Two industry leaders--International Lease Finance Corp. (ILFC) and GE Commercial Aviation Services (GECAS)--are reporting increased overseas demand coupled with rising lease rates in the past year.
Despite a recent rating downgrade due to an accounting investigation of parent company American International Group, ILFC President and COO John Pluger says the company's aircraft leasing business is "stronger than it's been in many years," particularly in China, India, the Middle East, and Europe.
Pluger does not expect a debt rating downgrade from Fitch to impact ILFC's aircraft leasing business significantly, as the market lease rates for Boeing 757s have nearly doubled since 2002, and rates have also risen for widebody aircraft like Boeing 777s, Airbus A330-200s, A330-300s, and A340-300s.
Both Pluger and GE spokesman Eric Jones are reporting increased global demand for Boeing 767s, which are being used as placeholders for the upcoming Boeing 787s and Airbus A350s, due in 2008 and 2010, respectively.
Like ILFC, GECAS is reporting "tremendous demand" for leased aircraft from China and India, as well as Vietnam, Taiwan, Indonesia, the Philippines, and central and Eastern Europe, according to Keith Sherin, senior vice president for finance at GE. GECAS recently opened a new office in Delhi and signed a major contract with ATA Airlines to redeploy 18 Boeing 737-800s to India, China, and Brazil.
----------------------------------------------------------------

Leasing Association Conferences—Fall, 2005


Eastern Association of Equipment Lessors
September 19th, Teaneck, New Jersey

------------------------------------------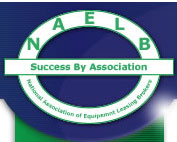 National Assocation of Equiment Leasing Brokers
joins with Eastern Association of Equipment
Lessors for Fall Expo 2005
September 19th, Teaneck, New Jersey

-----------------------------------------
United Association of Equipment Leasing
September 22-25, Lake Tahoe, California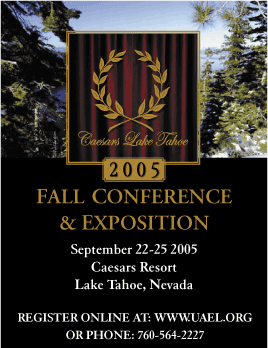 for more information, please go here:

-----------------------------------------

Equipment Leasing Association
October 23-24
44th Annual Convention
Boca Raton Resort & Club
Boca Raton, Florida
---------------------------------------


Association of Government Leasing & Finance
November 9, 2005
Dana Point, California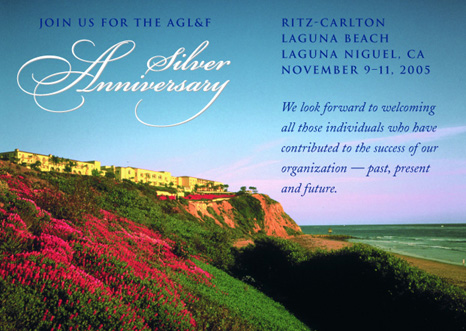 ----------------------------------------------------------------

To Fax or Not to Fax-----
Most people are aware of the Telephone Consumer Protection Act of 1991 because it is the act that created the "Do Not Call" list that has proved very popular with consumers and enabled many households to get through dinner without a telemarketer calling. The act does much more that that however, and a relatively small portion of it has had major consequences for small businesses.
What follows here will be a general overview of what the act says and some practical consequences for businesses that use a fax machine…especially if they use it to market services. This is not a comprehensive assessment of the law, and since congress is currently working on amendments to the relevant portions, what is true today may not be true tomorrow.
Currently, (as of 5-25-05) no "unsolicited fax advertising" may be sent to any fax machine without an "established business relationship" between the sender and recipient or "prior express permission". Penalties for violating this portion of the TCPA are fixed within the act at "actual damages" to $500 PER FAX and can be tripled to $1500/per fax if it is shown that the sender "willfully violated" the act. This is to be taken to "the appropriate state court"
Some things to consider:
Several things are very loosely defined…
advertising
Established business relationship
Willfully
Appropriate court
Recipient
Some of the practical fallout from this includes…
Anything that even remotely seems like it may be an advertisement on any fax can get you sued. "Call me if I can assist you with financing in the future" or "We offer the best service and rates" may be seen by the judge as advertisement
One had better be able to prove with paperwork like applications and invoices that there is an existing business relationship, and it better not be too far into the past…5 years ago, maybe…7 years ago, probably not.
There is a lawyer who has been successful in court in defining "willful" as "you sent the fax" and not "you knew it was illegal and sent it anyway". This distinction automatically brings the penalty to the maximum $1500/fax as it defines all faxes sent as willful.
You would think this would be a small claims matter, but more likely it will be a civil action. You will need a lawyer, you will need do provide documentation, and you will spend lots of money do defend yourself.
Just because Mr. Jones' name is on the fax you sent….anyone who "received" the fax can sue you. This has been argued in court. The act states that an individual has recourse to the courts…not the individual. If Mr. Jones changed his fax number last year and you sent an advertisement to the old number…the "recipient" can sue you. So can the Janitor at Mr. Jones' company. It's been done.
There are lawyers who make their entire living off of this legislation. They go from business to business saying "do you get to many junk faxes? Save them all for me". Every fax that the secretary doesn't recognize gets thrown into a basket and given to the lawyer. He then will send a demand letter to the sender which informs them that they are in violation of the law, and offers to settle for the maxim penalty of $1500. This letter will often include case examples of huge awards (2 million dollars or so) awarded in junk fax cases. The implication is that you'd better hurry up and send the $1500 and settle or it's going to get a lot worse. What they won't tell you is that the FCC has to levy these fines, and there is a process by which they do this that has nothing to do with the lawyer sending you the letter.
These lawyers share information…if you settle in one state you will probably be sued in another.
Currently, congress is debating whether to define "established business relationship" very loosely or very narrowly, as well as whether or not to keep the "prior express permission" the way it is now or require it to be WRITTEN. Written permission was supposed to be required after January 1, 2005, but a stay on the implementation was issued by the FCC until June 1, 2005 to allow congress time to consider and act. A further 6 month stay of implementation has been requested, but no decision has been announced by the FCC, and Congress is busy with the Filibuster debate, so changes for the better are unlikely.
If you use a fax machine to send documentation, applications or even greetings, you should know that there are lawyers out there who are looking for the opportunity to make a quick buck.
Document requests for information with things like company name, person's name, date etc…
Keep any such documentation
Find a Fax release form somewhere and include consent wording on your applications
DO NOT BLAST FAX!!! It's not worth it.
You should write your Congressperson, your Senator anyone else you can think of to tell them how much hardship and expense this legislation will cost your business. Even if the most stringent version of the law is passed, it will not stop junk faxes because the worst violators don't care if they're breaking the law and they are very difficult to find and sue.
----------------------------------------------------------------

SFBI Recruiters
Need:
- Sales Support Specialist in NE Atlanta.
- Small Ticket Leasing Specialist with "deals on desk" North East.
- Small Ticket Leasing Specialists A+B Paper any equipment type nationally.
Contact: Fred St Laurent, Managing Director
Email: Fred@sfbirecruiter.com
Memorial Day---from Texas
Many of you will be taking Friday off, and perhaps there will not be enough equipment leasing news for a Friday edition, so I thought I would share with you what my good friend John Semon of lessors.com, Atlanta, Georgia, sent to me with the express purpose of sharing with my son Dash in the Navy.
Dash was transferred to a special small boat naval unit, doing some intense training, and I have not heard from him for almost a month. He volunteered to go back to duty in the waters of Kuwait; that is all he would tell me. He has a new e-mail, so I can't send to him what John sent to me. I think he would very much appreciate this, and might even pass it around to his buddies:
http://leasingnews.org/images/Mem_Day/Funeral.htm
----------------------------------------------------------------
#### Press Release ####################

GE Commercial Finance, Commercial & Industrial Finance Names Industry Leader to Drive Growth in Automotive Market
NORWALK, Conn.-----GE Commercial Finance, Commercial & Industrial Finance (CIF) announced the appointment of Rich Carratu as Industry Leader for the automotive market.
In his new role, Carratu will be responsible for expanding the global focus for CIF in the automotive space. With more than $1.75 billion in automotive industry transactions, CIF relies on its deep industry expertise to help public and private entities across the globe access capital through the use of traditional debt, leasing and alternative sources of liquidity. Carratu will report to Craig Reynolds, Senior Managing Director, CIF.
"Rich brings a wealth of automotive sector experience and will take a leadership role delivering solutions to our customers," Reynolds said. "His industry knowledge and customer insight will help accelerate CIF's growth objectives in this important market."
Carratu joined GE in 1998 as Vice President of Business Development in a structured financing business. He most recently was Managing Director within CIF's sales group where he has been actively involved in originating, negotiating and closing numerous transactions.
Prior to joining GE, Carratu was with the Polish-American Enterprise Equity Fund in both New York and Warsaw where his assignments included the monitoring and exiting of portfolio companies. He also was a Vice President at Joseph Littlejohn & Levy where he worked with portfolio companies in the communications and industrial manufacturing industries. Before working with Joseph Littlejohn & Levy, he held various positions at Coopers and Lybrand (now Pricewaterhouse Coopers).
Carratu holds an MBA from Columbia Business School, where he became a member of the Beta Gamma Sigma honor society, and a BS in Accounting from Long Island University School of Professional Accountancy. He is also a member of the American Institute of Certified Public Accountants.
About GE Commercial Finance, Commercial & Industrial Finance
GE Commercial & Industrial Finance (CIF), a unit of GE Commercial Finance, is a premier global provider of structured financing solutions to the commercial and industrial marketplace. CIF provides innovative financing solutions for a broad array of customer needs including recapitalization, equipment leasing, and growth capital. With over $9 billion in served assets, Commercial & Industrial Finance has the expertise and funding capability to deliver exceptional financing solutions.
GE Commercial Finance, which offers businesses around the globe an array of financial products and services, has assets of more than US$230 billion and is headquartered in Stamford, Conn., USA.
GE (NYSE:GE) is Imagination at Work - a diversified technology, media and financial services company focused on solving some of the world's toughest problems. With products and services ranging from aircraft engines, power generation, water processing, and security technology to medical imaging, business and consumer financing, media content, and advanced materials, GE serves customers in more than 100 countries and employs more than 300,000 people worldwide. For more information, visit www.ge.com.
GE Commercial Finance Commercial & Industrial Finance Ellen Mann, 203-229-1915 ellen.mann@ge.com www.
### Press Release #####################

CIT Arranges $300 Million Financing for One Equity Partners
NEW YORK, -- CIT Healthcare, a unit of CIT Group Inc. (NYSE:CIT) and leading provider of financial services and solutions to the healthcare industry, announced the successful completion of a $300 million senior secured revolving credit facility for One Equity Partners, LLC for the acquisition of Oncology Therapeutics Network (OTN) from Bristol-Myers Squibb Company.
This credit facility will help OTN, a provider of comprehensive products, services and technology solutions to community-based oncology practices nationwide, become one of the leading independent oncology services companies.
"The CIT Healthcare team has a reputation for delivering exactly what they promise, which for us was a financial package that met both timing and credit structure needs," said James Rubin, partner of One Equity Partners, LLC. "CIT's experience and industry know-how made it the right financial partner for our needs."
"We are pleased to support One Equity Partners business objective in the acquisition of OTN," said Flint Besecker, President of CIT Healthcare. "Our ability to understand the uniqueness of the oncology market allowed us to provide a customized financing solution."
About OTN
OTN is an industry leading oncology services company that provides oncology drugs, supportive care products and related supplies to more than 2,400 office-based oncology practices in the United States, comprising more than 4,000 physicians. The company is dedicated to helping community-based oncology practices extend and enhance the lives of people with cancer by offering the highest level of customer service and a knowledgeable support staff. For more information, please visit
http://www.myotn.com/ .
About One Equity Partners, LLP (OEP)
Established in 2001, OEP manages over $2 billion of investments and commitments for JPMorgan Chase & Co. OEP typically invests $50 million to $200 million per transaction in management-led buyouts, growth capital financings and corporate divestitures. With a growing staff of experienced professionals in the private equity market, the group has offices in New York, Chicago and Frankfurt. For more information, please visit http://www.oneequity.com/
About CIT Healthcare
CIT Healthcare is one of the country's leading providers of financial services and solutions to the healthcare industry. The company provides a broad array of products and services designed to meet the large and diverse commercial financing needs of customers in the healthcare industry. CIT Healthcare offers a full range of capabilities from equipment finance and leasing to working capital lending, acquisition finance, vendor programs, and real estate finance, along with selected advisory and capital markets services.
About CIT
CIT Group Inc. (NYSE:CIT), a leading commercial and consumer finance company, provides clients with financing and leasing products and advisory services. Founded in 1908, CIT has nearly $60 billion in assets under management and possesses the financial resources, industry expertise and product knowledge to serve the needs of clients across approximately 30 industries. CIT, a Fortune 500 company and a component of the S&P 500 Index, holds leading positions in vendor financing, factoring, equipment and transportation financing, Small Business Administration loans, and asset-based lending. CIT, with its principal offices in Livingston, New Jersey and New York City, has approximately 6,000 employees in locations throughout North America, Europe, Latin and South America, and the Pacific Rim. For more information, visit
http://www.cit.com/
#### Press Release #####################
----------------------------------------------------------------

----------------------------------------------------------------

News Briefs----
April Sales of New Homes Show a Surge
http://www.nytimes.com/2005/05/26/business/26econ.html?oref=login
Jury Told That Ex-Executives Used Tyco for Themselves
http://www.nytimes.com/2005/05/26/business/26tyco.html?pagewanted=all
Carrie Underwood Wins 'Idol' Contest
http://www.sfgate.com/cgi-bin/article.cgi?f=/n/a/
2005/05/25/entertainment/e190353D35.DTL
----------------------------------------------------------------

"Gimme that Wine"
Wine is Sonoma County's Largest Employer, according to MKF Research study
http://www.winebusiness.com/news/DailyNewsArticle.cfm?dataid=38083
ITALIAN WINE EXPORTS TO US UP 10.2PCT
http://www.agi.it/english/news.pl?doc=200505241807-1258-RT1-CRO-0-NF30&page=0&id=agionline-eng.bnessitaly
----------------------------------------------------------------

Top Event History Today
1895—Birthday of Dorothea Lange, one of the great photographers of human emotion. Her photos of the Great Dust Bowl and the effects of the Depression on families is one of the greatest recordings of human suffering and dignity ever made. She used her camera as a sociologist would use words. Her photo "Migrant Mother, Nipomo, California, taken in 1936 hangs in the Library of Congress and is considered one of the 50 best photographs of the preceding half-century. Another of her great series documented the crushing poverty in the deep south rural areas. The photo above is self-explanatory as are most of her photos.
http://xroads.virginia.edu/~UG97/fsa/evanspegs/lange6.jpg
http://xroads.virginia.edu/~UG97/fsa/lang.html
http://www.americaslibrary.gov/cgi-bin/page.cgi/aa/lange
http://www.historyplace.com/unitedstates/lange/index.html
http://www.artcyclopedia.com/artists/lange_dorothea.html
----------------------------------------------------------------

This Day in American History
1649-A ban on Jesuits was enacted by the Puritan Massachusetts colony. Contrary to what is taught in elementary and middle schools, the puritans were quite prejudiced to other religions and did not escape England for persecution, but wanted for the opposite reason, to ensure their own religion above any others. The ban provided that "No Jesuit or ecclesiastical person obayned by the authoritie of the pope shall henceforth come within our jurisdiction" except ting survivors of shipwrecks and trades who " behave themselves inoffensively during their abode here." A second offense was punishable by death.
1771 - A famous Virginia flood occurred as heavy rains in the mountains brought all rivers in the state to record high levels.
1836-The power of the Southern pro-slavery Congress voted the first gag rule when they voted 117 to 68 to ban any consideration of the contentious subject of slavery. The resolution red: "Whereas it is extremely important and desirable that the agitation of this subject should be finally arrest, for the purpose of restoring tranquility to the public mind, your committee respectfully recommend the adoption of the following additional resolution; Resolved that all petitions, memorials, resolutions, propositions, or papers relating in any way, or to any extent whatever, to the subject of slavery, or the abolition of slavery, shall without being either printed or referred, be laid upon the table and that n further action whatever shall be had thereon."
1864-The Territory of Montana was formed by Congress from the Territory of Idaho.
1868- President Andrew Johnson avoids impeachment by 1 vote. When Johnson removed his Secretary of War Edwin M. Stanton over plans for Reconstruction, the opposing party, Republicans, voted to impeach him on February 24 at the House of Representatives. A trial then was brought against him by the US Senate. Both times the vote was 35 for conviction and 19 for acquittal. Because a two-thirds vote was needed to convict, Johnson was judged not guilty. As a side note, on May 21, the Republican National Convention nominated Gen. Ulysses S. Grant for the presidency, and at the same meeting, the convention adopted the name National Republican Party.
1883-Jazz singer Mamie Smith born Cincinnati, OH. Died October 30, 1946
http://www.redhotjazz.com/mamie.html
http://www.oafb.net/once186.html
http://us.imdb.com/name/nm0809197/
1886-Al Jolson birthday, Actor, singer, born Asa Yoelson at St. Petersburg, Russia. Died at San Francisco, CA, Oct 23, 1950.
http://www.jolson.org/
http://www.hollywoodlegends.com/al-jolson.html
1896 -An F5 tornado hit Oakwood, Ortonville, and Thomas, Michigan. 47 people were killed and 100 were injured. Trees were debarked "even to the twigs, as though done by the careful hand of an experienced artisan". Parts of houses were found up to 12 miles away.
1895—Birthday of Dorothea Lange, one of the great photographers of human emotion. Her photos of the Great Dust Bowl and the effects of the Depression on families is one of the greatest recordings of human suffering and dignity ever made. She used her camera as a sociologist would use words. Her photo "Migrant Mother, Nipomo, California, taken in 1936 hangs in the Library of Congress and is considered one of the 50 best photographs of the preceding half-century. Another of her great series documented the crushing poverty in the deep south rural areas. The photo above is self-explanatory as are most of her photos.
http://xroads.virginia.edu/~UG97/fsa/evanspegs/lange6.jpg
http://xroads.virginia.edu/~UG97/fsa/lang.html
http://www.americaslibrary.gov/cgi-bin/page.cgi/aa/lange
http://www.historyplace.com/unitedstates/lange/index.html
http://www.artcyclopedia.com/artists/lange_dorothea.html
1907-Birthday of John Wany, American motion picture actor, born Marion Michael Morrison at Winterset, IA. He died at Los Angeles, CA., June 11,1979. The Orange County airport where he lived in Los Angeles is named after him. " Talk low, talk slow and don't say too much," was his advice on acting.
http://www.imdb.com/name/nm0000078/
http://www.angelfire.com/oh2/writer/johnwayne.html
http://www.seeing-stars.com/StarIndexes/JohnWayne.shtml
http://www.johnwaynebirthplace.org/
1914—Trumpet player Ziggy Elman born. Died June 26, 1980, Los Angeles.
http://www.decadesign.com/scptest/ziggyelman.jpg
http://www.vh1.com/artists/az/elman_ziggy/bio.jhtml
http://us.imdb.com/name/nm0255382/
1916—Composer/author Louis Thomas Hardin, better known as "Moondog," born Marysville, KS
http://www.moondogscorner.de/press/lex4.htm
http://www.vh1.com/artists/az/moondog/bio.jhtml
http://www.moondogscorner.de/biography/index_de.html
http://www.jazzdigger.com/z/Ziggy_Elman_His_Orchestra/
1938_39_B000001NSU.htm
1917 - A tornado touched down near Louisiana MO about noon and remained on the ground for a distance of 293 miles, finally lifting seven hours and twenty minutes later in eastern Jennings County, IN. The twister cut a swath of destruction two and a half miles wide through Mattoon, IL. There were 101 persons killed in the tornado, including 53 at Mattoon, and 38 at Charleston IL. Damage from the storm totaled 2.5 million dollars.
1920-Peggy Lee birthday, singer, songwriter and actress Peggy Lee was born Norm Deloris Egstrom at Jamestown, ND. She got her start singing on a Fargo, ND, radio station, and was soon hired by Benny Goodman to sing with his band. Known for her simple, jazzy style as well as her sex appeal, her biggest hits were 1958"s "Fever" and 1969's "Is That All There Is?_---both of which are now considered standards. She is perhaps best remembered for the songs that she co-wrote and performed in Disney's Land and the Tramp." She continued to perform until the 1990's, when poor health forced her to retire. She died January 21, 2002 at Los Angeles, Ca.
http://www.peggylee.com/
http://us.imdb.com/name/nm0498007/
1923---James Arness birthday, born Minneapolis, MN. He was our neighbor and was starring in "Gunsmoke". My father wrote a few of the episodes. Mr. Arness also took my brother and Michael to University High School for almost two years (until I learned to drive). He would pick us up at the bus stop in his Oldsmobile station wagon. He would do 100 miles an hour down Sunset Blvd. He would zoom in and out of traffic, laughing, and give us advice on life. My brother told my mother the speed and she told us not to ride with him anymore (we did, as we always beat the bus to school). He was a very nice man.
1937 - Lionel Hampton and his band recorded the classic, "Flying Home", for Decca Records. .
1940- The evacuation of 200,000 British and 40,000 French and Belgian soldiers began. The British Force had become trapped by advancing German armies at Dunkirk, the port on the northern coast of France. Sailing on every kind of transport available, including fishing boats and recreational craft, these men were safely across the English Channel by June 2.
1942—Lionel Hampton's big ban, with Illinois Jacquet, records "Flyin' Home," (Decca 18394)
1946---Top Hits
The Gypsy - The Ink Spots
All Through the Day - Perry Como
Laughing on the Outside - The Sammy Kaye Orchestra (vocal: Billy Williams)
New Spanish Two Step - Bob Wills
1949-Singer Hank Williams, Jr. ("All for the Love of Sunshine," "I Fought the Law"), born Shreveport, LA, May 26, 1949.
http://www.hankjr.com/
http://www.hankwilliams.com/hankbio_1.html
1951-Birthday of Sally Kristen Ride. Dr. Ride, one of the first women in the US astronaut corps and the first American woman in space, was born at Encino, CA. Her flight aboard the space shuttle Challenger was launched from Cape Canaveral, FL., June 18, and landed at Edwards Air Force Base, Ca., June 24, 1983. The six-day flight was termed "nearly a perfect mission."
1954---Top Hits
Wanted - Perry Como
Little Things Mean a Lot - Kitty Kallen
Man Upstairs - Kay Starr
I Really Don't Want to Know - Eddy Arnold
1956-Althea Gibson, tennis champion, wins the French Open, becoming the first Black tennis player to win a major tennis title, 1956. Died September 28, 2003
http://espn.go.com/sportscentury/features/00014035.html
http://www.altheagibson.com/
http://www.altheagibson.com/gallery.html
http://us.imdb.com/name/nm0316836/
1959- In another of Bill Veeck's stunts, 3-feet 7 inch Eddie Gaedel returns to a major league field along with three other midgets. Arriving by helicopter and dressed as Martians, the quartet shake hands with Nellie Fox and Luis Aparicio near second base on Comiskey Park's infield and give them toy ray guns as the PA announcer informs fans the crowd the ETs have arrived to help the somewhat short keystone combo in their struggle with giant earthlings.
1961 - Dave Garroway told the NBC-TV brass that he was ready to retire. "I want to give up the Today show," he said, "to stop talking awhile and start looking, thinking and listening to people." Garroway voiced his trademark, "Peace," with palm facing the camera, for the last time, after 10 years of early morning informing and entertaining.
1962---Top Hits
Stranger on the Shore - Mr. Acker Bilk
I Can't Stop Loving You - Ray Charles
Old Rivers - Walter Brennan
She Thinks I Still Care - George Jones
1964-Lenny Kravitz birthday, Actor, singer, born Asa Yoelson at St. Petersburg, Russia.
1965-The Rolling Stones appear on "Shindig!" along with Jackie De Shannon, Sonny and Cher and Jimmy Rodgers.
1967 -a slow moving nor'easter battered New England with high winds, heavy rain, and record late season snow on this day and into the 26th. Winds 70 to 90 mph in gusts occurred along the coast. Over 7 inches of rain fell at Nantucket, Massachusetts with 6.57 inches falling in 24 hours to set a new 24 hour rainfall record. Severe damage occurred along the coast from very high tides. 24.9 inches of snow fell at Mount Washington, New Hampshire to set a new may snowfall record. 10 inches of snow fell near Keene, New Hampshire and 6 inches was recorded at Dublin, New Hampshire.
1970---Top Hits
American Woman/No Sugar Tonight - The Guess Who
Turn Back the Hands of Time - Tyrone Davis
Everything is Beautiful - Ray Stevens
My Love - Sonny James
1978 - The first legal casino in the eastern United States opened in Atlantic City, New Jersey.
1978---Top Hits
With a Little Luck - Wings
Too Much, Too Little, Too Late - Johnny Mathis/Deniece Williams
You're the One that I Want - John Travolta & Olivia Newton-John
She Can Put Her Shoes Under My Bed (Anytime) - Johnny Duncan
1984 - Thunderstorms during the late evening and early morning hours produced 6 to 13 inches of rain at Tulsa OK in six hours (8.63 inches at the airport). Flooding claimed fourteen lives and caused 90 million dollars property damage. 4600 cars, 743 houses, and 387 apartments were destroyed or severely damage in the flood.
1986---Top Hits
Greatest Love of All - Whitney Houston
Live to Tell - Madonna
On My Own - Patti LaBelle & Michael McDonald
Tomb of the Unknown Love -Kenny Rogers
1987 -Severe thunderstorms spawned 15 tornadoes in west Texas. In Louisiana, a man in a boat on Lake Bistineau was struck and killed by lightning, while the other 3 people aboard were unharmed. The man reportedly stood up in the boat and asked to be struck by lightning.
1988 - There was "frost on the roses" in the Upper Ohio Valley and the Central Appalachian Mountain Region. Thirteen cities reported record low temperatures for the date, including Youngstown OH with a reading of 30 degrees. Evening thunderstorms in North Dakota produced wind gusts to 75 mph at Jamestown.
1994-Elvis Presley's daughter Lisa Marie marries the self- proclaimed "King Of Pop" Michael Jackson in the Dominican Republic. Presley files for divorce in January of 1996
Stanley Cup Champions This Date
1988 Edmonton Oilers
Twenty-Six Years Now
by Anonymous
Published: Unknown (Unknown)
After the war
After white on white on white
After Robinson
Yes,
Twenty-Six
years now
Twenty-Six
Twenty-Six
have come
And
Gone.
And the once empty rosters are no longer
Empty.
as the face of my mother
That day
My father spoke.
I remember the gloom of my fathers words
And what they did to my mother's face
And what they did to my heart
- Those words my daddy spoke.
Daddy told us about
Josh Gibson
And how he was
Swatting white balls
In black parks
while Ruth and fellows
like Foxx
Were
Making hay.
Daddy told us about
Satch , Ole Satch
Lean and hummin;
Told about
Ole Satch
And how when Satch was
Striking black leather
In places
Like
Chattanooga
And Birmingham
And Pittsburgh
And Bismarck
And Cleveland
And Whichita
And Kansas City
And Havana
Told when
Satch was doing all those things
How
Grove and Dean and Feller
Were
Making Hay.
Yes,
Twenty-six years
since my father's words
Twenty-six years
since his death
He had a belly laugh
My daddy did
And his laugh
if ever such a sound could reach your ears
Would be filled with the
Loud
and
Quiet joy
That men such as
Mays and Robinson and Aaron
Could have given him.
Not their booming home runs and feats of magic.
Just their faces
Just their faces
Just their faces
now.